Are you looking for the best weekend trips from Oslo to escape the city for a bit?
Are you planning your trip to Oslo last minute?
If youʻre booking your trip to Oslo last minute, we have you covered. Below are some of the top tours, hotels, and more!
🛌 Top Hotels in Oslo:
🇳🇴 Top Experiences and Tours in Oslo:
🚗 Looking to travel around Norway independently? Click here to check Norway rental car rates!
This guide details some of the best weekend getaways from Oslo – including cities, off-the-path destinations, and more!
When I lived in Oslo, I loved escaping the capital city as much as I could. However, I used to just hop on a cheap flight to Eastern Europe or somewhere where my kroner went further. But, local getaways are all the rage these days!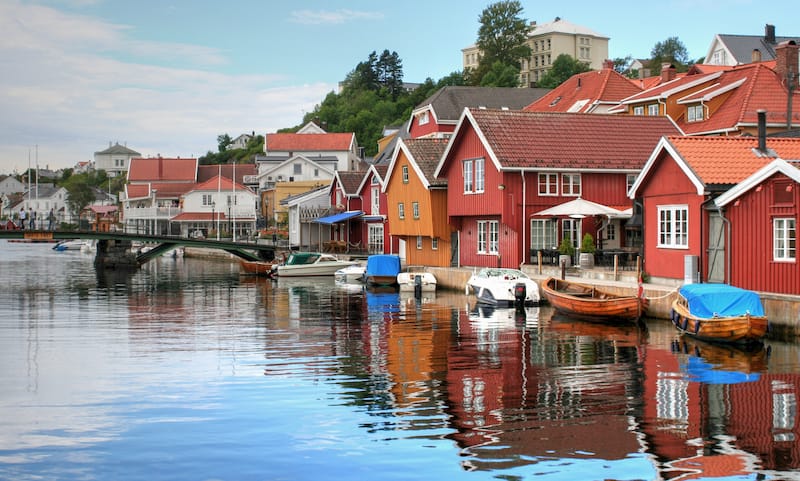 In Norway, we had SO many cool places to venture off to from Oslo but we just didn't take advantage of it. Now that I am not there, I miss the peaceful places out in nature where you could feel anonymous and connect with nature and your friends. I long for that so much now.
This is a random and diverse list but all are fantastic Oslo weekend trips! Let us know some of your favorite places to visit as a weekend trip in the comments. Thanks!
Best Weekend Trips from Oslo – Map
To add this map to your Google Maps account, click the 'Star' icon next to the map name. You can then view it on your cell phone or computer by heading to your Google Maps account, click the menu and add it to 'Your Places'.
Where to Stay in Norway
One of the best things about Norway is that you really can get out of the city and into nature. While I always loved being able to do that, I found it a bit difficult back in the day to rent a place as a traveler.
Nowadays, you have certain platforms that offer cabins and retreats far removed from cities and people. My favorite new platform is Nature.house, an online booking platform that does exactly what it says – provides guests with an experience removed from people with nature at your fingertips.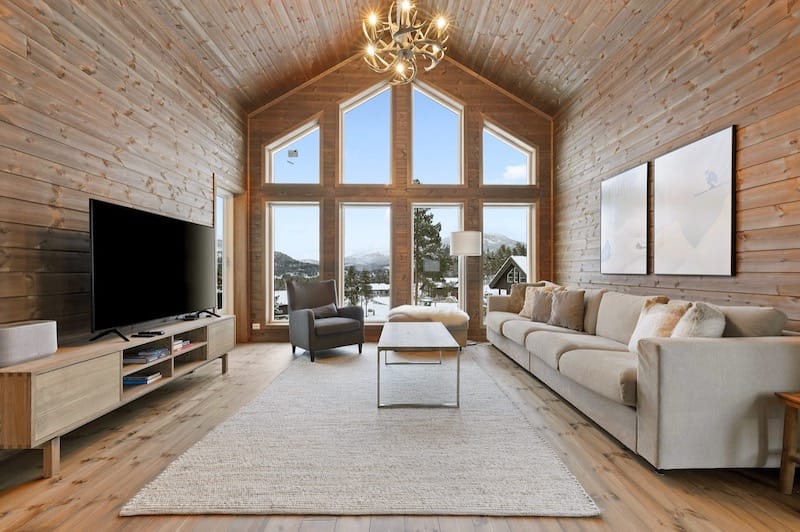 One of the reasons I am a proponent for Nature.house is that they give back to nature with every single booking.
They have planted over a million trees in Africa and have several other projects currently from saving Europe's endangered Marsican brown bear to forest restoration in Breda, Netherlands. For every booking, they donate €1 to local nature projects.
These projects are close to my heart as I try to make more conscious decisions in the future knowing how much impact my decisions on where to stay, how to get there, and what to do in a place DO actually have an impact on the local economy and natural surroundings.
Oslo Weekend Trips
1. Eidskog
Distance from Oslo: 100 kilometers
Driving time: 1 hour 47 minutes
Nature.house Available? In Vestmarka – book here
If you're looking to get off the path near Oslo, definitely consider booking a trip to Eidskog Kommune for the weekend. Located in Innlandet, it contains several small villages located in forested areas near peaceful and serene lakes, such as Harstadsjøen.
Eidskog sits along the Swedish border and is fairly easy to get to with a car. The municipality merely has 6,431 residents, meaning it is quiet and very easy to escape and connect with nature.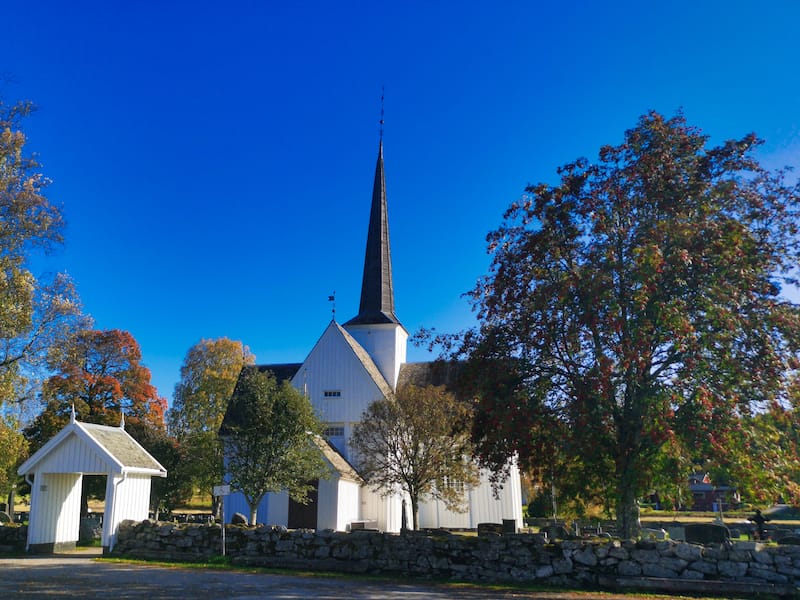 You can rent a cabin in Vestmarka, Skotterud (the administrative center), and more.
Some of the popular attractions and things to do in Eidskog are to visit the Soot Canal (Norway's first lock), Grenselosmuseet (museum signifying Norway's escape to Sweden during WWII), the home of Hans Børli (called Oppistun Børli), and more.
2. Vikersund
Distance from Oslo: 86 kilometers
Driving time: 1 hour 19 minutes
Nature.house available? Yes – book here
The town of Vikersund has only 3,232 people and is located in Buskerud county, not far from Hønefoss and Drammen.
While there may not be too much attracting visitors to Vikersund from a town perspective, it is definitely a great place for skiers (and ski jumpers) as well as active travelers.
In Vikersund, you will find the Vikersund Ski-Jumping Center which has seven ski slopes and is renowned for its most famous ski-flying hill, Vikersundbakken.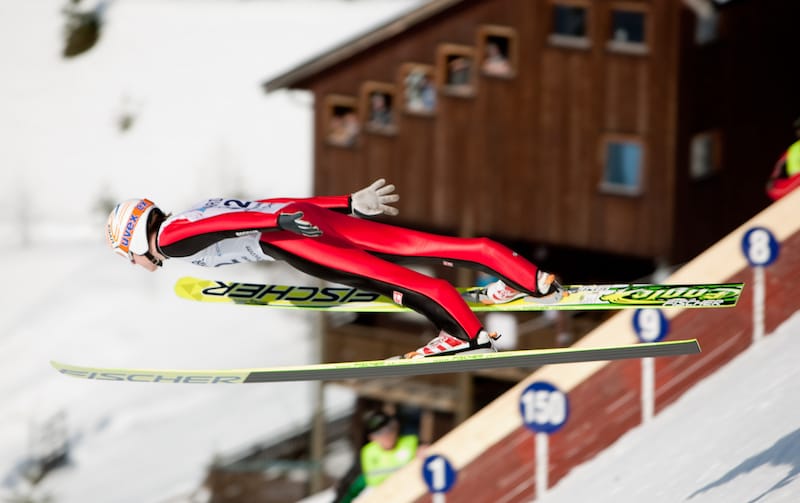 It even hosted the FIS World Cup back in 2011 and it frequently hosts the ski flying World Cup. The world record was even set there by Stefan Kraft back in 2017.
In addition to skiing, there are plenty of golf courses in the area. Another attraction worth visiting is the Vike Church ruins that are just east of the town.
Researchers believe that it dates back to the 1200s and was later left to nature sometime around the Protestant Reformation.
3. Kragerø
Distance from Oslo: 201 kilometers
Driving time: 2 hours 28 minutes
Nature.house Available? In Sannidal – book here
Located in the southernmost point of Telemark is the town of Kragerø, Norway.
I actually remember Kragerø mentioned in my language books when I first moved to Norway and the photos of it were super dreamy.
Kragerø is one of the best weekend getaways from Oslo, especially during the warmer months where the fjords, islands, and forest await travelers. This is even the place where Edvard Munch found peacefulness and relaxation!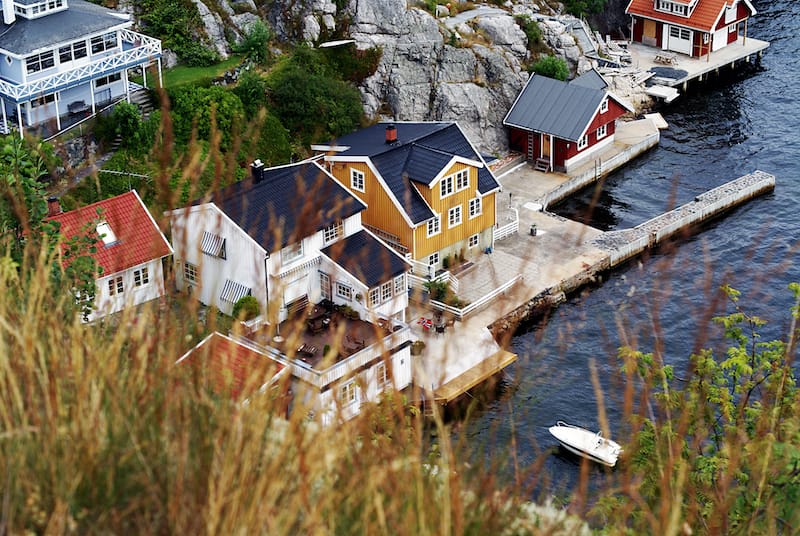 During the summer months, the population quadruples, but if you can secure a place enough in advance, you can find some fantastic deals.
Or, better yet, there are many nature houses in Norway and around Kragerø that are far removed from the noise and people.
You can rent a place in Sannidal and enjoy the life of the town during the day and a remote and quiet stay at night out in the forest.
Kragerø is not only a town, but also a municipality and contains the villages of Portør, Skåtøy, Stråholmen, Sannidal, Helle, and Jomfruland.
4. Lake Mjøsa
Distance from Oslo: 118 kilometers
Driving time: 1 hour 46 minutes
Nature.house Available? In Moelv – book here
One place that I've never written about but probably should is the beautiful Lake Mjøsa. Granted, I went there during the winter and it was COLD. But, it was so breathtaking that I really regret not visiting during the summer months.
However, it is one of the best weekend getaways from Oslo if you're looking for hiking, forests, and a lot of lakeside activities.
Mjøsa is Norway's lake and one of the deepest in Norway and Europe. It is situated about 100 kilometers north of Oslo and is nearly 4 times as large as Norway's second-largest lake!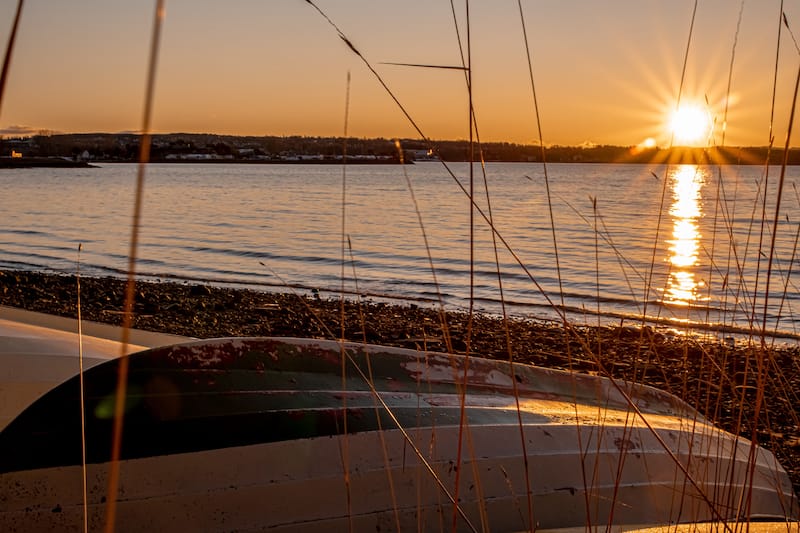 There are 20 species of fish found in Mjøsa and a lot to do in the nearby area. Some of the main places to visit around Mjøsa are Hamar, Lillehammer, Gjøvik, and Brumunddal. I visited while in Hamar, actually.
There are several hidden and off-the-path places to stay nearby, especially if you're not keen on staying in Hamar or Gjøvik.
One place we recommend is Moelv – there are some affordable cabins in the village that make for the perfect Oslo weekend getaway!
5. Hardangervidda
Distance from Oslo: 199 kilometers
Driving time: 3 hours 4 minutes
Another one of my favorite places to visit in Norway is Hardangervidda. I had aspired to visit Europe's largest plateau for years and finally did right before I moved away from Norway.
Something to note about the plateau is that it is very, very barren. The scenery and landscapes are truly otherworldly and remarkable.
The temperatures stay rather cold year-round as there is an alpine climate there and one of the largest glaciers in Norway is even located there (Hardangerjøkulen).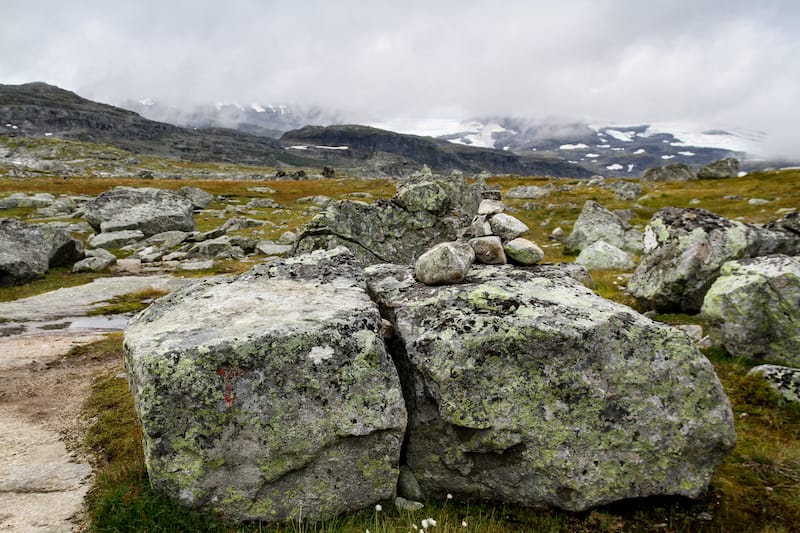 The area is a national park and has some fabulous hiking opportunities. It is a treeless landscape and offers something so different than Oslo that I truly can't think of a better place to take a weekend escape!
6. Lillehammer
Distance from Oslo: 184 kilometers
Driving time: 2 hours 15 minutes
Lillehammer is no foreign name to Norwegians but a lot of people I know haven't actually traveled there.
What I love about Lillehammer is that it is one of Norway's best winter destinations but also has heaps of things to do in summer.
Made famous for hosting the 1994 Winter Olympic Games, Lillehammer has a population of 28,493 people and the city center is a collection of wooden homes that date back to the 1800s, making the place feel quintessentially Norwegian.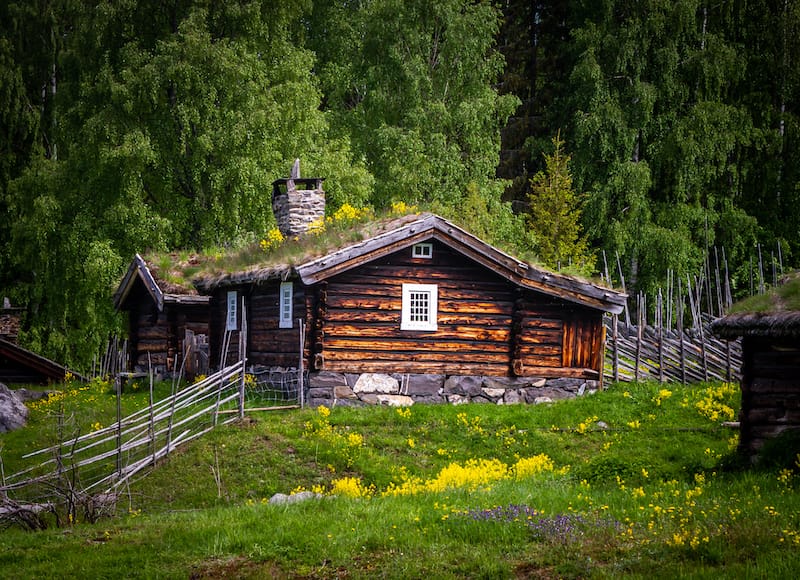 The Norwegian city is a designated UNESCO City of Literature and hosts the largest literature festival in all of the Nordics.
Lillehammer sits on Lake Mjøsa's northern shores and it is known for its winter sports opportunities but is also a great place for a year-round visit.
Some of the main attractions in Lillehammer are Maihaugen (Norway's largest open-air museum), Garmo Stave Church, and the Norwegian Olympic Museum. Popular ski resorts Hafjell and Kvitfjell are also located nearby.
7. Rjukan
Distance from Oslo: 177 kilometers
Driving time: 2 hours 38 minutes
Rjukan is a town located in Telemark's Tinn Municipality. Situated between Møsvatn and Lake Tinn, it is named after the famous falls that are located just west of the town.
While the town only has 3,386 residents, it is pretty well-known throughout Norway. One of the first things I learned about the city is that it is Norway's 'darkest' city.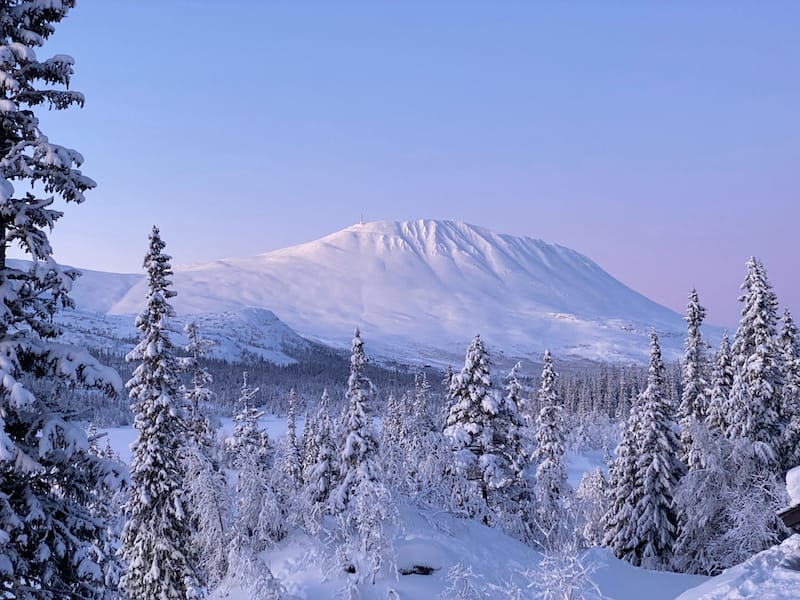 Obviously, that is not true, but it is one of the darkest that 'should' get sunlight. It is nestled in the shadow of the mountains and does not actually see light from September until March.
As a result, Norway installed large mirrors on the mountains to help give some light to the town square (pretty, genius, right?!)
8. Gothenburg
Distance from Oslo: 290 kilometers
Driving time: 3 hours 37 minutes
Probably one of the more obvious destinations on this list is Sweden's second-largest city, Gothenburg. I am putting it here because it was always one of my favorite weekend getaways from Oslo when I lived there.
And, I have even gone for weekend trips since I have moved away from Oslo but when I am visiting! Needless to say, I love the city!
There is so much to do in Gothenburg from visiting its many museums (the Volvo Museum and the Gothenburg City Museum are two favorites) to visiting the fish market at Feskekorka to taking a trip to Liseberg, an amusement park that offers fun rides during the summers and Christmas festivities during the winter.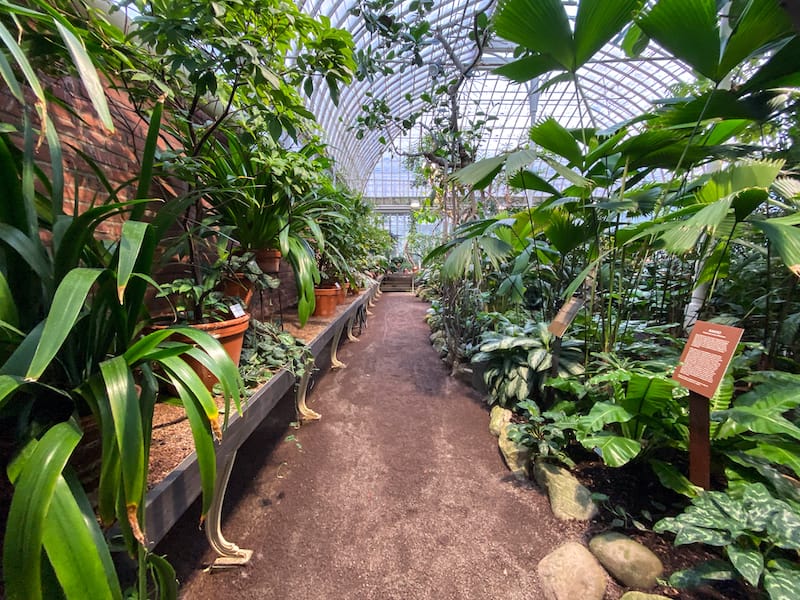 Obviously, shopping in Sweden is far more affordable than in Norway, so that is a perk in itself! You will also find several cozy cabins along the Gothenburg archipelago as well as high-end hotels in the city center.
It truly is a wonderful city with many things to do if you haven't been!
9. Risør
Distance from Oslo: 232 kilometers
Driving time: 2 hours 50 minutes
Another famous seaside town on the southern coast of Norway is the town of Risør.
Located in a municipality of the same name in Agder county, it has 6,809 people living there and that increases during the summer months as tourists flock into town for a relaxing Norwegian vacation by the sea.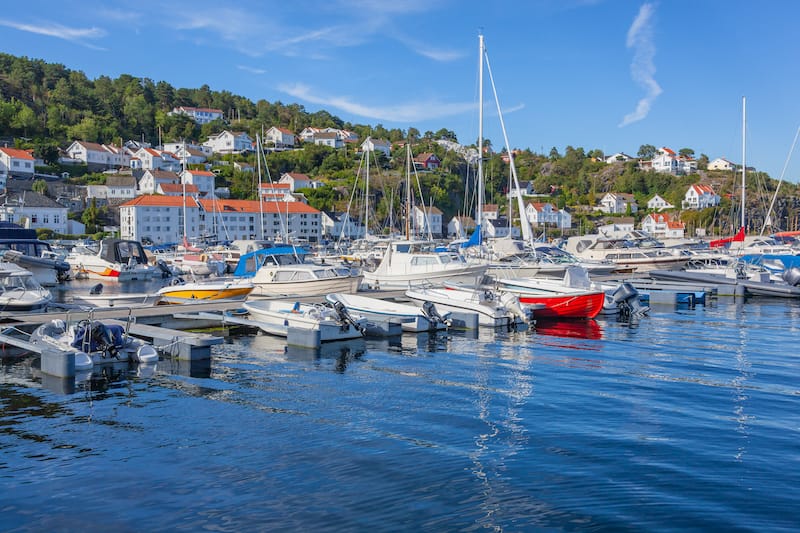 There are many things to do in Risør aside from the obvious ocean activities.
Some of the main attractions are a bluegrass music festival annually in July, the Den Hellige Ånds Church (dates back to 1647), the citadel at Tangen, as well as a wooden boat festival held during August.
10. Vrådal
Distance from Oslo: 191 kilometers
Driving time: 2 hours 56 minutes
Nature.house Available? Yes – book here
A place that is a hidden gem in Norway is the village of Vrådal. The Telemark village offers such a perfect weekend trip from Oslo because it really has something for everyone despite its size.
You will find dense forest, serene lakes, stunning beaches, and majestic mountains.
One of the best reasons to visit Vrådal is to go skiing! In fact, the birthplace of modern skiing happened here at Morgedal!
In addition, you can visit one of the most alluring attractions in Vrådal, the Kviteseid Bygdetun (rural museum).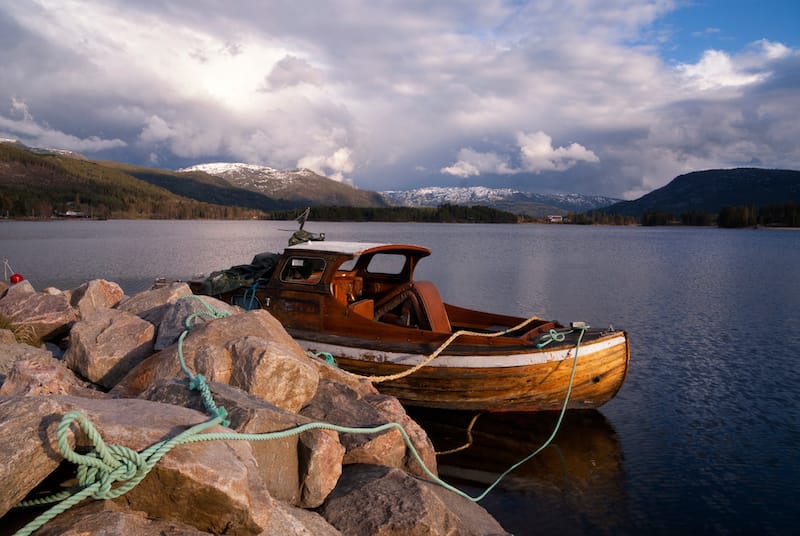 The Kvitseid Old Church there dates back to 1260 and you will get a chance to learn a lot about traditional Norwegian culture and lifestyle as well as to see the local bunads (bunader) – a traditional costume that varies throughout Norway.
In addition, Vrådal is renowned for its fishing. You will find many lakes from large ones such as Vråvatn and Nisser to smaller ones. There are also several hiking trails around.
Be sure to not leave without visiting the Vrådal Panorama Ski Center there if you're visiting in winter. There are several amazing cabins and places to stay in Vrådal.
What are your favorite weekend trips from Oslo?
Let us know your top weekend getaways from Oslo in the comments! Thanks!
More Oslo Travel Guides
Pin this Weekend Getaways from Oslo Guide