There are so many things to do in Oslo that a weekend in the city is truly never enough. These are some of the best museums in Oslo!
Are you planning your trip to Oslo last minute?
If youʻre booking your trip to Oslo last minute, we have you covered. Below are some of the top tours, hotels, and more!
🇳🇴 Top Experiences and Tours in Oslo:
🛌 Top Hotels in Oslo:
🚗 Looking to travel around Norway independently? Click here to check Norway rental car rates!
The guide will tell you where to find them and give you tips on why you should visit these Oslo museums. If we left any gems off, please leave us a comment!
If you're seeking tours of Oslo that include museums in the tour price, below are a few suggestions we have for you.
Oslo Pass
We can not stress enough how fantastic and valuable getting an Oslo Pass is! It will give you discounts at restaurants, free transportation, and much more. But, most importantly, you will be able to visit heaps of museums for FREE.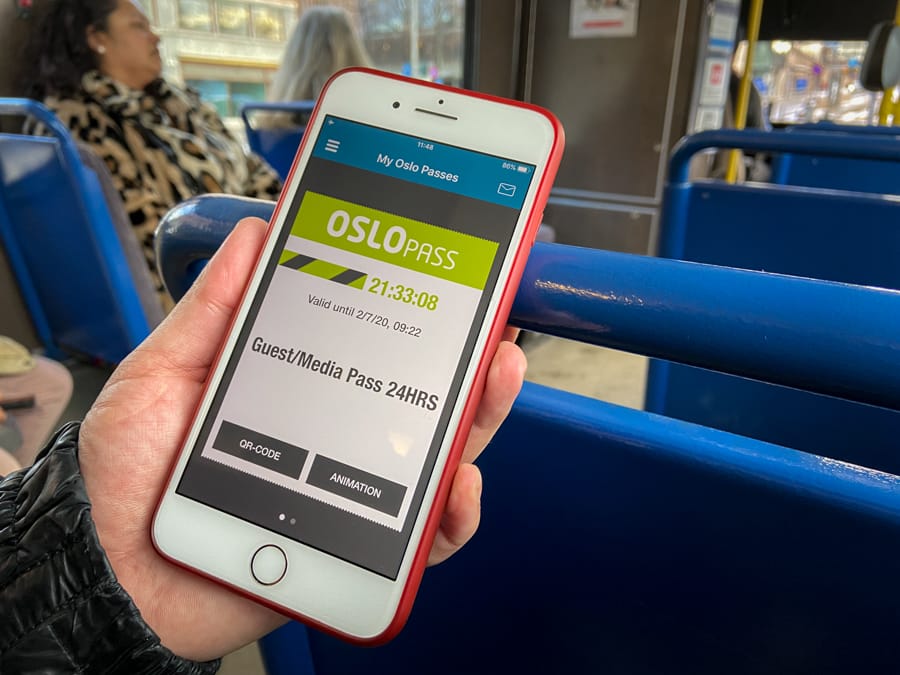 In fact, most of the museums on this list are covered by the Oslo Pass.
>> Click here to save $$$$$ with an Oslo Pass <<
If you have a short amount of time in Oslo, or even a lengthy amount of time, investing in the Oslo Pass will help you save a lot of money in an expensive city and see some of the best Oslo has to offer!
Oslo Museums Worth Visiting
1. Norwegian Museum of Cultural History – Norsk Folkemuseum
The Norwegian Museum of Cultural History is a massive open-air museum that is considered to be one of the oldest and the biggest in the world.
The museum on Bygdøy was established in 1894 and since then has obtained an impressive number of artifacts and pieces from different centuries of Norwegian history.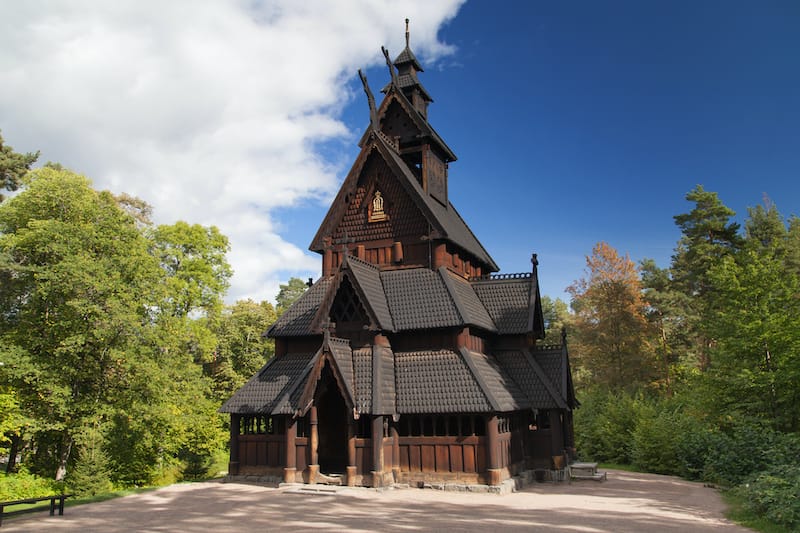 When you are entering the territory of the museum, you will have a great opportunity to walk around next to the old houses and streets where people used to live in the Old Town.
You'll also see historic buildings from different parts of the country and much more!
One of the gems of the Norwegian Museum of Cultural History is the famous and mysterious-looking Gol Stave Church which is fully made of wood and was built in the 13th century.
The museum is open daily from 10 am to 5 pm.
Address: Museumsveien 10, 0287 Oslo, Norway
Website: https://norskfolkemuseum.no
2. Holocaust Museum
Located on Bygdøy Peninsula in Villa Grande, The Center for Studies of Holocaust and Religious Minorities is a fascinating, yet humbling museum.
The Oslo Museum is showcasing details presenting the history of the Holocaust of Jews that were living in Europe during World War 2.
During their visit, guests can see documents, texts, images, sounds, items, a film, and also many other memorabilia about the mass killing of other minorities by the Nazis.
The museum is still working to conduct more research, educational programs, and bringing forth more exhibitions to help educate the public and the museum's visitors about this travesty.
The museum is open daily from 10 am to 6 pm.
Address: Villa Grande, Huk Aveny 56, 0277 Oslo, Norway
Website: https://www.hlsenteret.no/english
3. Viking Ship Museum – Vikingskipshuset
Note: The Viking Ship Museum is closed for the foreseeable future. Planned reopening in 2026.
This is a fascinating Viking Ship Museum that is located on the beautiful Bygdøy Peninsula and is a place that you definitely need to visit because it's truly unique and also because you are on an island where all the great Oslo museums are located, so hopping from one to the next is a breeze.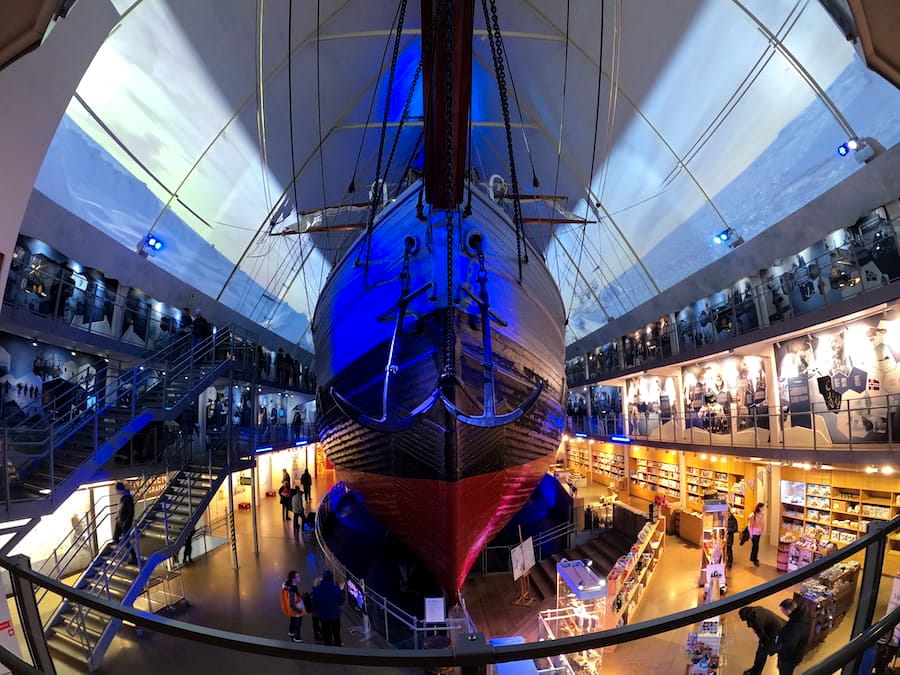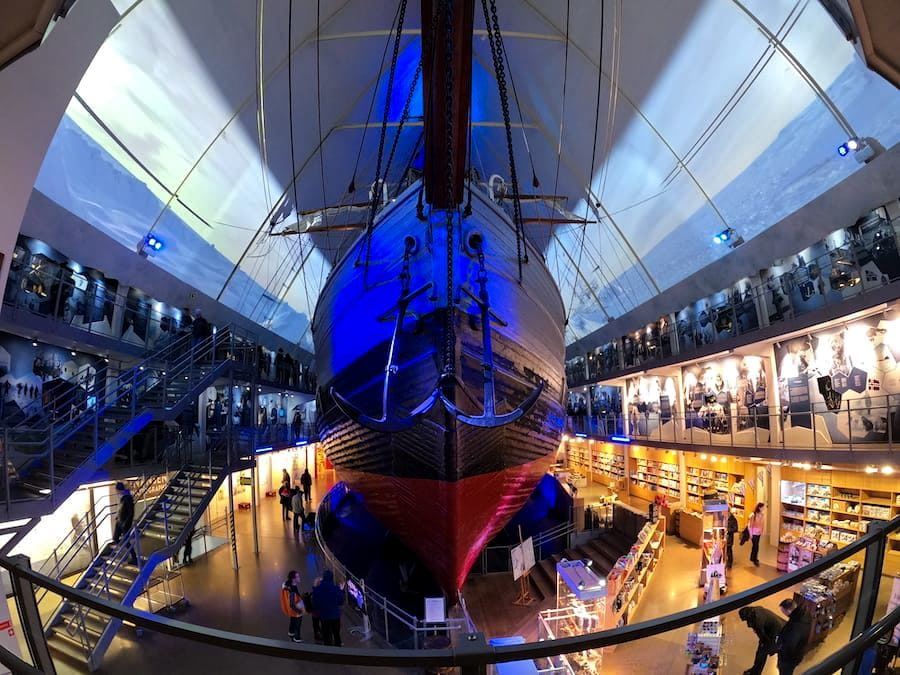 In the museum, you will see examples of the best-preserved Viking ships that were sea-going vessels before becoming funeral boats.
Also, you will see amazing well-kept remains that explorers and archaeologists found in many graves of Vikings from different centuries.
Don't miss out on the opportunity to see Gokstad, Tune, and Oseberg Viking ships while at this museum in Oslo. This is a fantastic museum to learn about the Vikings.
Address: Huk Aveny 35, 0287 Oslo, Norway
Website: https://www.vikingtidsmuseet.no/english/
4. Oscarshall
Another beautiful and luxurious place to visit on Bygdøy is the summer palace of Oscarshall. It was established by Queen Joséphine and King Oscar I and the construction lasted until 1852.
It looks fabulous from the inside and outside because many artists have worked on it over the years.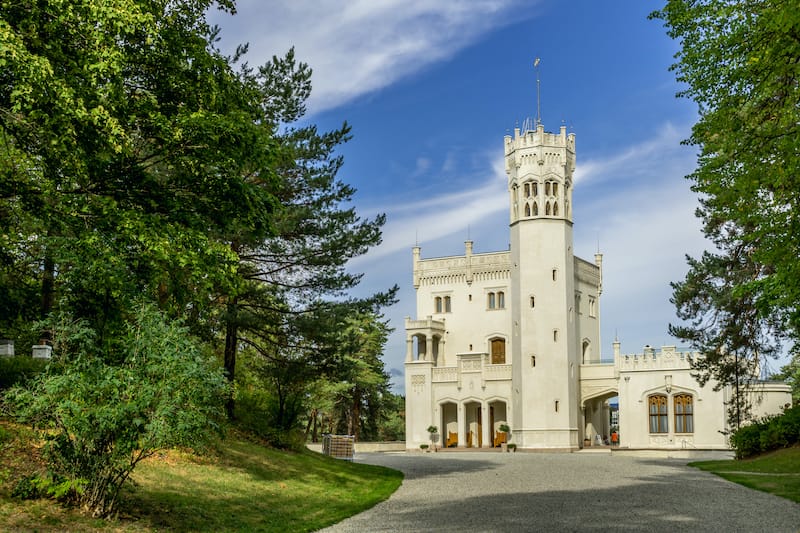 The structure was built in a Neo-Gothic architecture style and is surrounded by a park and other constructions.
This is one of the best museums in all of Norway and is renowned amongst locals and travelers that love walking around and learning more about Norway.
Address: Oscarshallveien 15, 0287 Oslo, Norway
Website: https://www.kongehuset.no
5. Kon-Tiki Museum
Kon-Tiki Museum is truly an amazing and exciting museum about the adventures and journey of a group of people who changed history.
The legendary Kon-Tiki expedition was led by Thor Heyerdahl, a Norwegian explorer who had a theory that people can reach Polynesia by rafts from South America in the prelude of pre-Columbian times.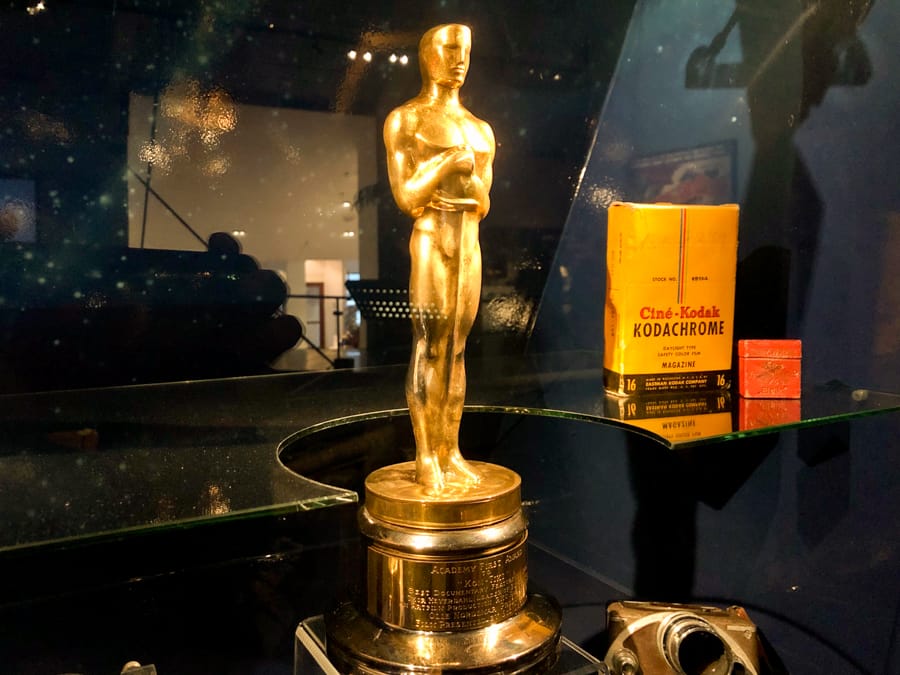 So, to prove that he organized the iconic expedition to prove his theory and in 1943 he with his team, started to raft from South America across the Pacific Ocean to reach the Polynesian Islands and he documented the journey by video.
It later won an Oscar for Best Documentary Film in 1950.
During your visit, you will see the legendary Kon-Tiki raft that was named after an Incan god. At this museum in Oslo, you can learn about their adventure, see the Oscar, and much more.
The museum is open daily from 10 am to 6 pm.
Address: Bygdøynesveien 36, 0286 Oslo, Norway
Website: https://www.kon-tiki.no
6. Norway Maritime Museum
The main objective of the Norway Maritime Museum is to collect the heritage of the culture of Norwegian Maritime and sea-faring.
The museum was founded in 1914 and has impressive and interesting indoor and outdoor exhibitions that you can see and interact with.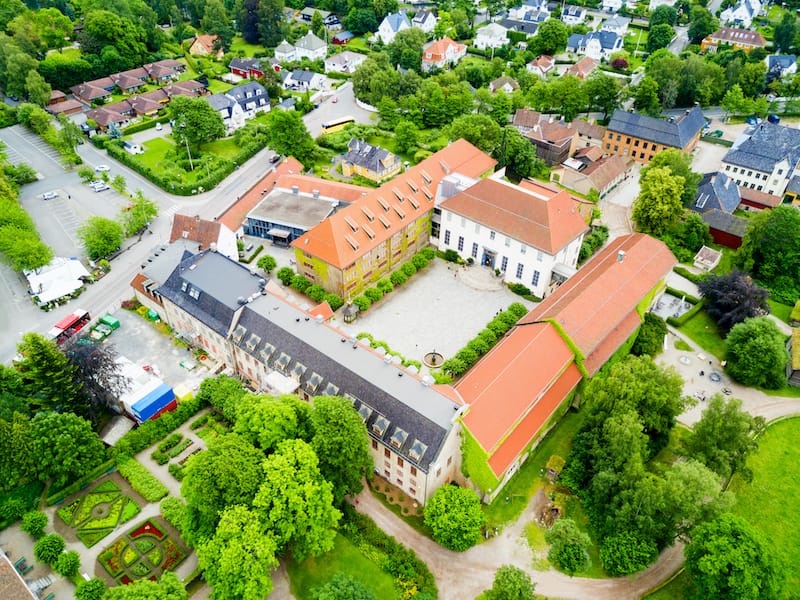 The Norway Maritime Museum is great for everyone from children to adults. When visiting, you will have the chance to see a panoramic film about Maritime, cannons from old frigates, the ship's interior, and so much more.
At the end of your walk and stroll the museum, you can enjoy a delicious, warm meal at the on-site restaurant that has great views of the Oslo Fjord.
Opening hours:
Mon – Sat: 10 am – 5 pm
Sunday: 11 am – 4 pm
Address: Bygdøynesveien 37, 0286 Oslo, Norway
Website: https://marmuseum.no/en
7. Fram Museum
One of the biggest and most interesting museums on Bygdøy is located close to the Kon-Tiki Museum right on the port where the Oslo Fjord Tour ship docks is the Fram museum.
The massive pyramid-looking museum building had a big secret inside of it which is that there is another legendary ship that was led by explorer and humanitarian Fridtjof Nansen and his five crew members from their Polar Expedition.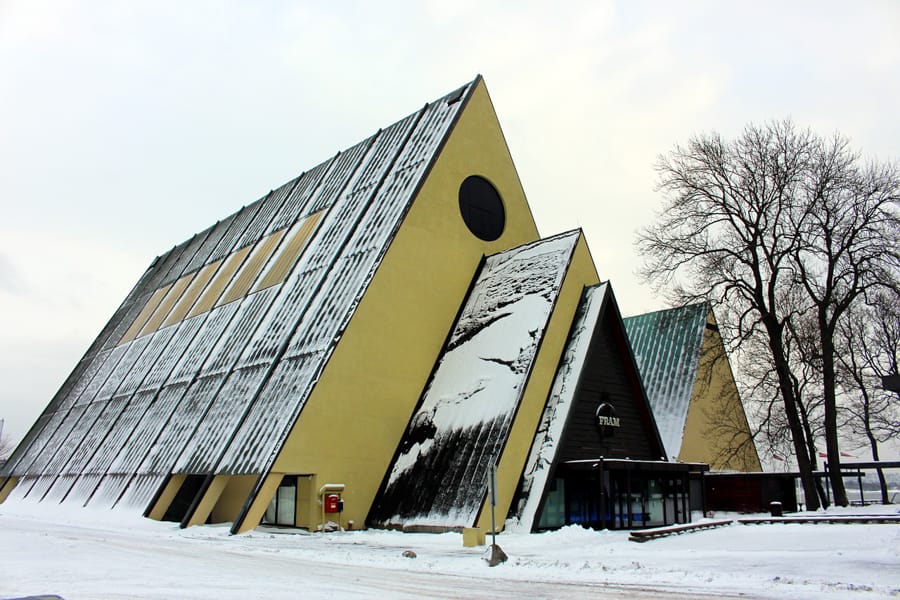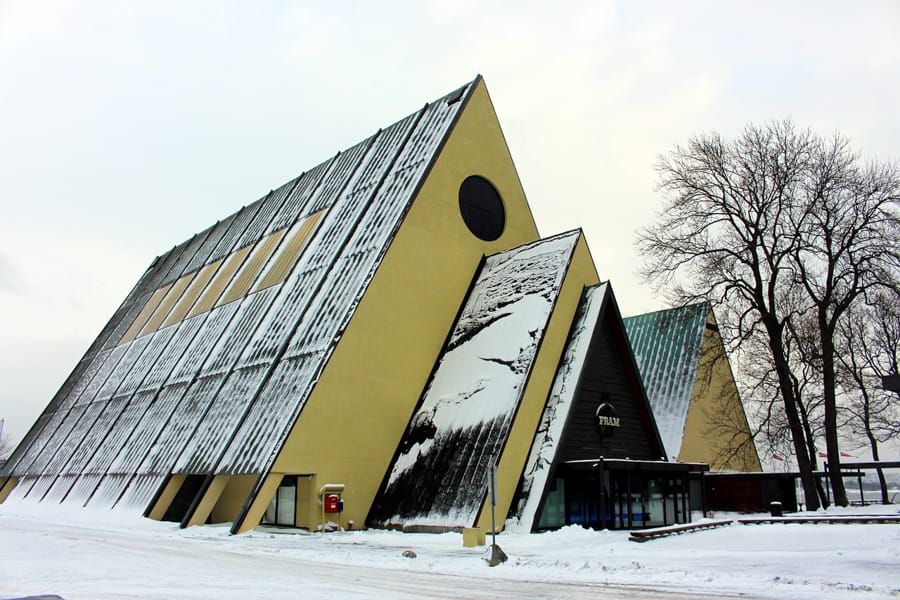 The ship crossed the territory of Greenland for the first time in history in 1888 and spent the winter in an ice cap, putting their expedition in the history books.
You will have the unique opportunity to enter the ship and explore the ins and outs of it, see the discoveries and memories of the crew members, and have many other experiences from the ice-cold cabins to the visual effects.
The museum is open daily from 9:30 am to 6 pm.
Address: Bygdøynesveien 39, 0286 Oslo, Norway
Website: https://frammuseum.no
8. Henie Onstad Kunstsenter
The Henie Onstad Kunstsenter was founded by Sonja Henie in 1968. She was a World and Olympic champion figure skater representing Norway.
The art museum is located in Høvikodden, which is around 10 kilometers away from Oslo and has a great collection of images and contemporary art collected by Sonja Henie and her husband.
If you are an art enthusiast and want to see and explore The Henie Onstad Kunstsenter- you will be overjoyed to see that the building itself has a unique and contemporary construction and it is so worth the visit from Oslo.
More than 100,000 people annually visit the museum and there is always something going on whether it be a new exhibition, seminars, and more.
Opening hours:
Monday: Closed
Tue – Wed: 11 am – 5 pm
Thu: 11 am – 9 pm
Fri – Sun: 11 am – 5 pm
Address: Sonja Henies vei 31, 1311 Høvikodden, Norway
Website: http://hok.no
9. Fearnley Museum
Located on beautiful Oslo Fjord, the Astrup Fearnley Museet has a beautiful and impressive construction style on its exterior that will catch your eye when you visit the port and it'll make you wonder what you're looking at!
It was founded in 1993 and over the years, has become one of the most popular contemporary art museums, not only in Norway but also in all of Europe.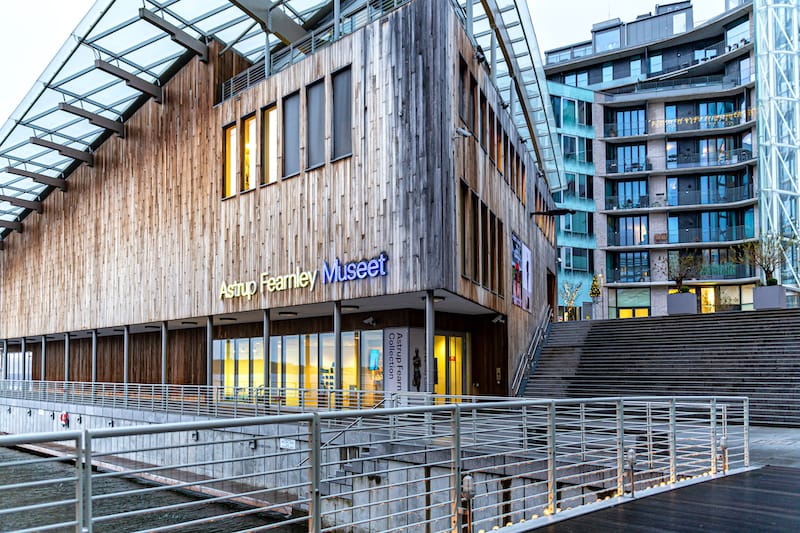 It's a must to visit Astrup Fearnley Museet and observe the beauty of the building and all of the contemporary pieces it houses from artists all around the world.
The two buildings are located on both sides of the canal. This is one of the coolest museums to visit in Oslo.
Opening hours:
Monday: Closed
Tue – Wed: 12 am – 5 pm
Thu: 12 pm – 7 pm
Fri: 12 am – 5 pm
Sat-Sun: 11 am – 5 pm
Address: Strandpromenaden 2, 0252 Oslo, Norway
Website: https://www.afmuseet.no/en
10. Oslo Bymuseet
Oslo Bymuseet, or Oslo City Museum, spills the history of Oslo over the centuries and it is possible to see a copious amount of historic artifacts from the city all in one place and under the same roof.
Oslo City Museum was established in 1905 and it is located at Vigeland's Sculpture Park in Frognerparken in a building dating back over a century.
Aside from the permanent exhibitions, the Oslo museum has an amazing library, artwork, and photo collection that tells the Norwegian capital city's story, chapter by chapter.
Opening hours:
Monday: Closed
Tue – Wed: 11 am – 4 pm
Thu: 11 am – 7 pm
Fri – Sun: 11 am – 4pm
Address: Frognerveien 67, 0266 Oslo, Norway
Website: https://www.oslomuseum.no/oslo-museum/english
11. Munch Museum
Alongside many other amazing and interesting museums in Oslo, you will have the wonderful opportunity to visit the legendary Edvard Munch Museum during your visit to Oslo.
Munch is one of the most famous painters of all time and is a well-known name in Norway.
Before his death in 1944, Edvard Munch donated all his works to Oslo city, but unfortunately, he didn't make it to see his art displayed in the museum because it was opened only in 1963.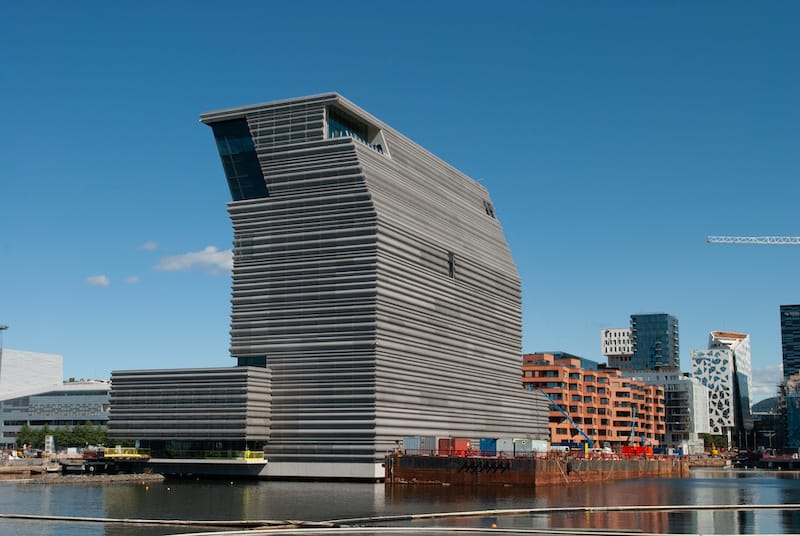 The Edvard Munch Museum has one of the biggest collections of artwork from one artist in the world including the prolific 'Scream' painting that you can see during your visit to the Oslo museum.
The new Edvard Munch museum reopened in the autumn of 2020 and has a very futuristic and contemporary architectural design and will definitely quickly become a top favorite for those traveling to Oslo.
Opening hours:
Sun – Tue: 10 am – 6 pm
Wed-Sat: 10 am – 9 pm
Address: Edvard Munchs Plass 1, 0194 Oslo, Norway
Website: https://www.munchmuseet.no/en
12. Nobel Peace Center
Note: The Nobel Peace Center is undergoing renovations in 2023 and will be closed throughout the year.
Everyone knows about the world-famous Nobel Peace Prize and the Nobel Peace Center is actually located in Oslo.
The center was founded in 2005 and is located by the City Hall Square next to the Aker Brygge harbor.
The Nobel Peace Center is showcasing the ideas that are representing the Nobel Peace Prize but it is also a center for politics and culture with a mission to create debates and education about war, world conflicts, and peace.
Each year, you will see new exhibitions with fascinating photographs, personal stories and documentaries, and other inspiring things.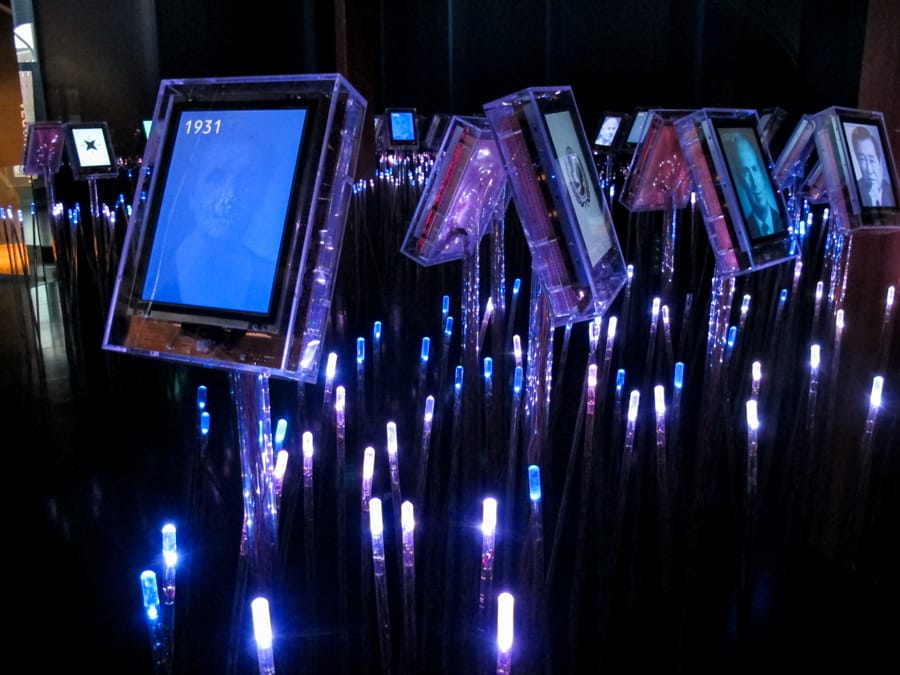 In the center, you can also enter the room with neon lights decorating all of the Nobel Peace Prize winners from different generations and years.
Don't miss out on the opportunity to visit the Nobel Peace Center because we can assure you that it is one heck of an experience to learn about the history of so many impactful people in one small space.
Do check your dates when visiting because if you're in Oslo in December, the museum is often free to commemorate the month of the Nobel Peace Prize.
Address: Brynjulf Bulls Plass 1, 0250 Oslo, Norway
Website: https://www.nobelpeacecenter.org
Where to Stay in Oslo
There are many options for where to stay in Oslo and many different sections of the city that you can stay in. If you're there for just a weekend break, we recommend staying in the city center or in Grunerløkka or Frogner/Majorstuen.
These hotels are located in various parts of the city and will cover all budgets:
The Thief (Luxury): This is Oslo's premier luxury hotel. It is located on Tjulvholmen, really close to Aker Brygge which is nearby the ferries to Bygdøy and the islands, as well as the Nobel Peace Museum. It is a short walk to Karl Johan's Gate. Click here for rates and availability.
Citybox Oslo (Mid-range): This hotel is located on Prinsen's Gate in the heart of Oslo near the main station. It offers a comfortable stay and a great location close to some of the best museums in Oslo. Click here for rates and availability.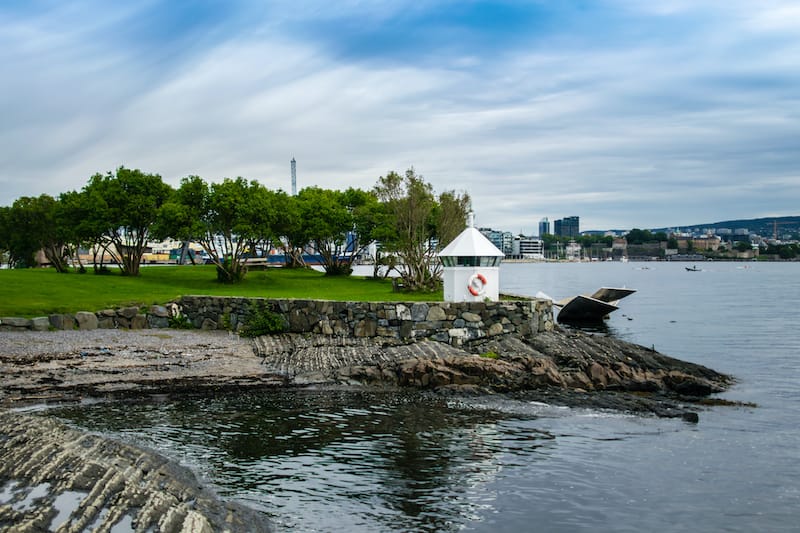 Oslo Hostel Rønningen (Budget): This hostel is really nice and located a bit far from the city center in a place called Kjelsås. You can easily reach Kjelsås by taking one of the trikks (trams) that head out that way… usually numbers 11, 12, and 13.
The prices are more affordable and this place is tops if you don't mind a 7km commute into the city. Click here for rates and availability.
We hope that this guide to the best museums in Oslo will help you plan your itinerary for the city.
Oslo is truly one of the best cities in Europe when it comes to culture and museums and we highly recommend getting an Oslo Pass so you can get the most value for your trip!
More Oslo Travel Guides
PIN IT FOR LATER!