Mauritius is easily one of the most beautiful places on this planet and on the wish list of many travelers.
This is a guide to what to know before you travel to Mauritius.
Are you planning your trip to Mauritius last minute?
If youʻre booking your trip to Mauritius last minute, we have you covered. Below are some of the top tours, hotels, and more!
🇲🇺 Top experiences and tours in Mauritius:
🛌 Top hotels in Mauritius (by area!):
🚗 Looking for the best way to get around Mauritius? Click here to check rental car rates for Mauritius!
It will have Mauritius tips from food to culture to some facts about the history of the island. If there is anything you'd like to know before you visit Mauritius, let me know!
Things to Know Before You Travel to Mauritius
I was recently invited down to Mauritius to be part of the Explorer Lab hosted by iAmbassador and Mauritius Tourism.
I wasn't really sure what to expect from this island nation that is the most densely populated country in Africa.
Some of my travel was organized and the other part was done independently.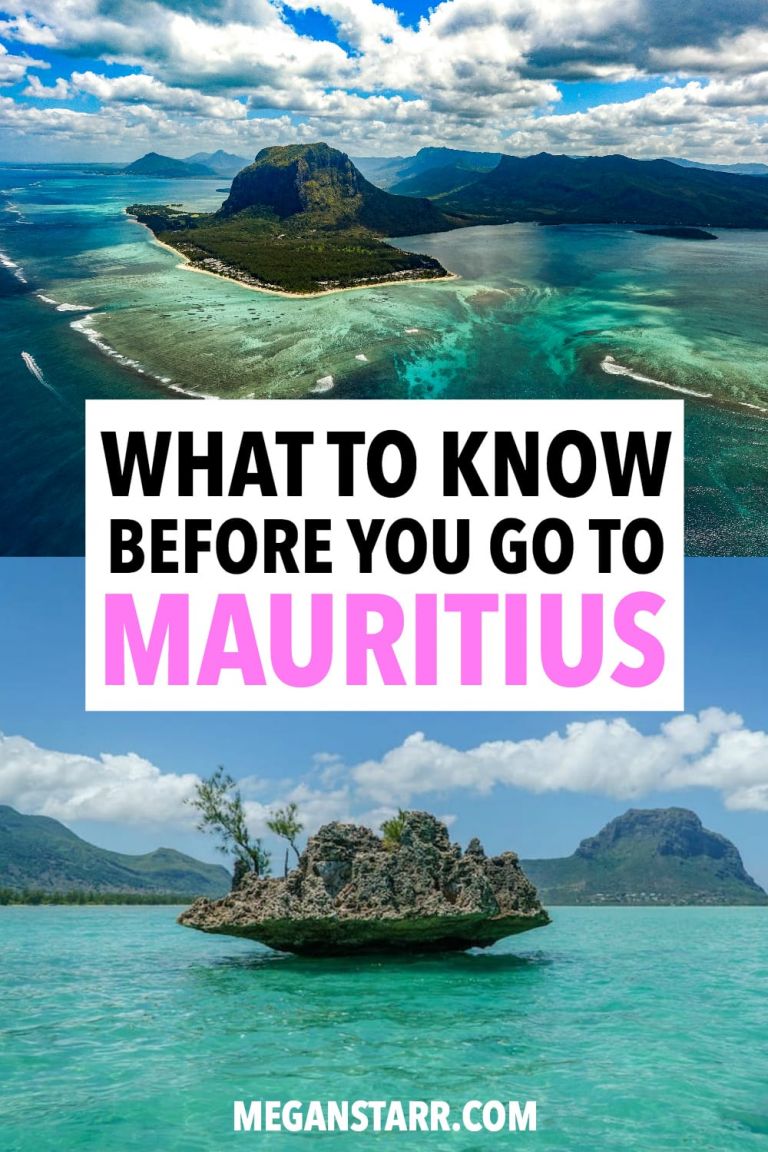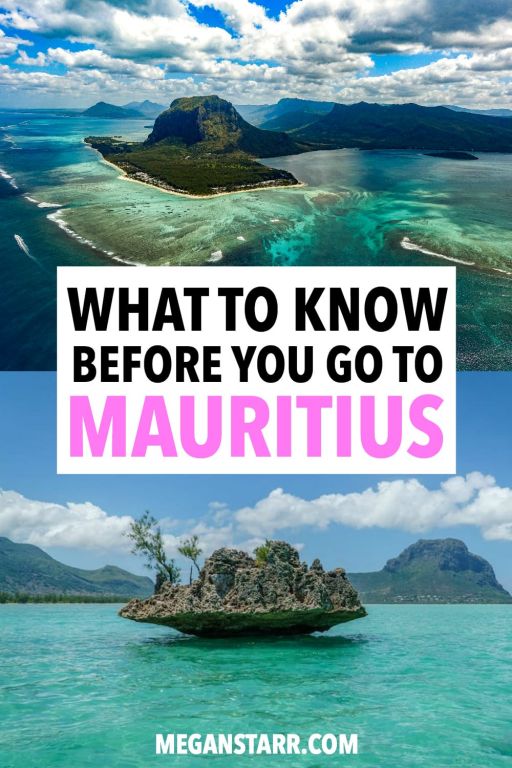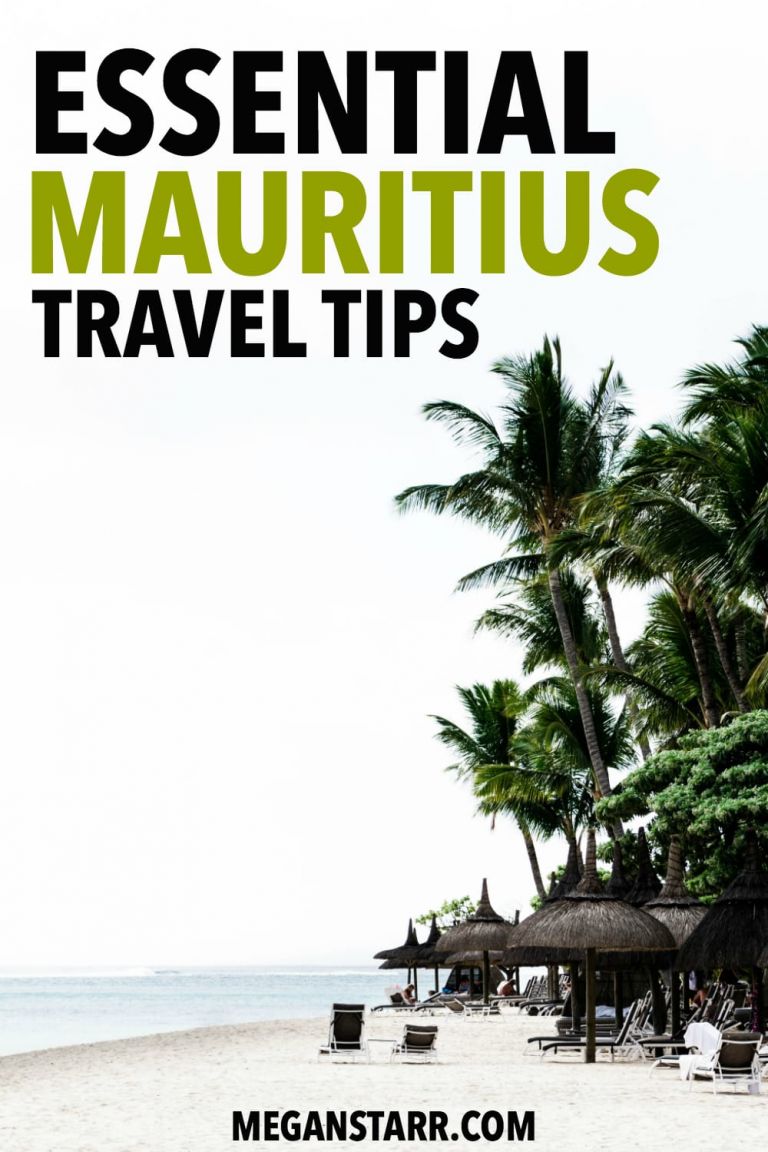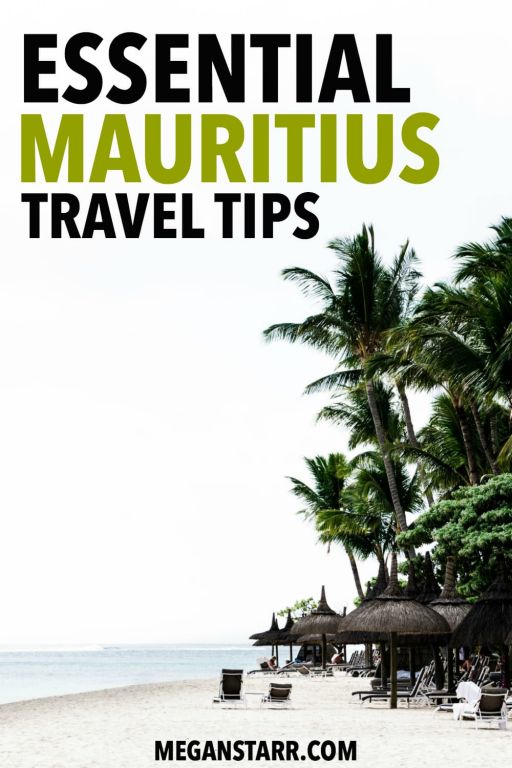 This is a guide to the things I wish I had known prior to traveling to Mauritius.
I hope to cover as much as possible, but if I forget anything you would like to know before traveling to Mauritius, shoot me an email or leave a comment. Thanks!
Do You Need a Visa for Mauritius?
Chances are that if you're reading this blog, you do NOT need a visa for Mauritius.
Brits, Australians, Americans, South Africans, Indians, Canadians, EU citizens, and more do not need a Mauritius visa.
I did need a visa (on arrival) as an Armenian citizen, however.
If you are wondering if you need a visa for Mauritius, you can check the government portal here.
Please consider that regulations and rules are always changing for every country so be sure to check before going to Mauritius whether you need a visa or not.
I was instructed to bring two passport photos, proof of a return ticket, and proof of travel insurance with me.
At customs, no one asked for any of it but merely my passport and they just put the visa in without hesitation.

Information and Facts about Mauritius
This section will detail some random information and facts about Mauritius. I hope that some of these small tips or details will give you the info you need prior to traveling to Mauritius.

Where is Mauritius?
Mauritius is a small island located in the Indian Ocean near Reunion Island and to the east of Madagascar.
It is technically considered part of Africa despite being an island far removed from the main continent.
In addition to being part of Africa, it is actually acknowledged to be the most densely populated country in Africa.
Mauritius consists of 16 islands and islets, each of which has its own little islets too and is spread over a vast area in the Indian ocean.
Although none of them are as densely populated as the main Mauritius island, they each have their own beauty and reasons to visit.

Islands of Mauritius
The second most populous island is Rodrigues, which is served only by air from other islands in the Indian Ocean.
With a population of around 40,000 people, the island is known for its beautiful scenery and surrounding waters.
Rodrigues Island is also home to many endangered species, such as the Rodrigues flying fox, although sadly, much of the indigenous animal populations were eradicated throughout history.
The rest of the islands have small populations and are constantly changing as the ocean pushes the sand of the islands around making them uninhabitable due to constant changes.
Mauritius claims islands up to 1,387 miles away from the capital and these islands are found in the Chagos Archipelago.

Mauritius Geological History
The islands that form Mauritius were formed thousands of years ago by underwater volcanic eruptions.
The volcanic activity in the area has made the sea surrounding the islands mineral-rich and perfect for sustaining life.
The waters around Mauritius are fairly lagoon-like and they are surrounded by huge coral reefs that protect the islands from the tidal forces of the Indian Ocean.
Thanks to the lagoon-like conditions, the water remains calm and undisrupted, giving it the beautiful hue you often see in pictures.
Language in Mauritius
So, Mauritius doesn't seem to have an official language.
I found that from my time there, people mostly spoke French first and English second.

Mauritius Currency and ATMs
The currency of Mauritius is the rupee.
The Mauritian rupee has a symbol of MUR and currently, 1 USD = 37 MUR.
Obviously, this is subject to change as currencies do and you can find the latest exchange rate at xe.com.
ATMs in Mauritius are pretty easy to find in the main cities and are a little more difficult outside of the cities.
Many luxury resorts also have them on-site, but almost everywhere takes Visa or Mastercard anyway.
You will even find that some places take Euros since it is a more stable currency than the Mauritian rupee.
Tipping in Mauritius
The Mauritius tipping culture is pretty easy… you tip if you have good service but are under no obligation.
Tipping in Mauritius isn't expected but sometimes 10-15% comes included in the bill.
Many restaurants and bars will have tipping jars where you can put the money rather than placing it on the table.

Mauritius Weather
The weather in Mauritius is tropical. However, just like many places in the tropics, there is a rainy season and a dry season.
The rainy season is during the Mauritius summer (December-February) and the dry season is during the Mauritius winter (June-August).
During the winter months, it can get slightly chilly up in the highlands of the country.
Mauritius in November
I visited Mauritius in November and it was pretty pleasant but you could definitely tell that the rainy season was upon us.
We had a lot of clouds and occasionally wind, fog, and a little rain.
But, like other islands, the weather in Mauritius moves across the island quickly, leaving plenty of opportunity for sunny skies.

Port Louis is the Capital City
If you're looking for a little city life on Mauritius, you don't have to look far as the capital city, Port Louis, provides all the life you could want there.
A city of just under 150,000 residents, Port Louis is also where the main flights to the island land.
Port Louis is located on the northwest coast of Mauritius and you will find exciting things to do there such as go to the Central Market or to Aapravasi Ghat, the place where many Indian laborers first landed in Mauritius.
Aapravasi Ghat is now a UNESCO World Heritage Site.
If you want to take a tour of Port Louis, there are a few organized tour options that will help you see the city with an expert guide.
Click here to see rates and availability for a tour of Port Louis.
Is Mauritius Safe?
Safety in Mauritius is at the forefront of many minds looking to visit Mauritius.
Fortunately, Mauritius has a pretty good reputation in terms of safety and it is repeatedly acknowledged as one of the safest countries in Africa.
Like anywhere you visit, petty crime and theft do exist, so be vigilant.
But, for the most part, violent crimes are not commonplace.

Mauritius Photography Tips
Needless to say, the beauty and landscapes of Mauritius lend themselves to wonderful photo opportunities.
Just remember to always ask permission before photographing people there.
Flying a drone in Mauritius is illegal without permission.
Be sure to apply for permission before droning on the island.
Slavery History of Mauritius
This history of Mauritius is anything but subtle and pleasant.
I have recapped the history briefly to give you some background (this is quite dry but I think it will help you understand the island's culture, diversity, and history a bit).
It is gut-wrenching just like the history of slavery anywhere in the world.
Dutch in Mauritius
For years, Mauritius was deemed relatively uninhabitable with few natural resources to sustain a permanent human population.
After the Dutch managed to navigate themselves around the Cape of Good Hope, they discovered the then-Arab-controlled Mauritius.
The Dutch decided to partially colonize the islands and utilize them as a stop-off point on their way to their eastern colonies.
The Dutch decimated the island's natural resources, including famously the Dodo bird.
Needing to sustain a population on the islands, the Dutch started up agricultural operations on the island growing produce, such as sugar cane.
This led to a darker period in history when the settlers brought hundreds of slaves from Madagascar to work on the farms.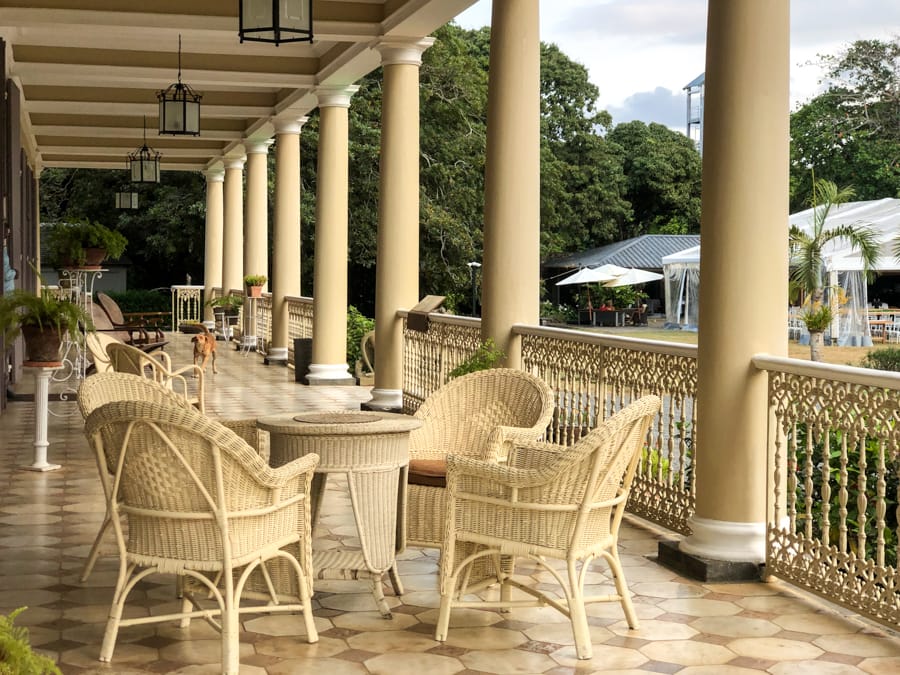 Some slaves were able to escape to the forests and hills, but many were forced to work in some of the harshest conditions in the world and were incredibly poorly and unfairly treated.
The colony never produced enough to last and the constant barrage of cyclones caused many issues on the islands.
The Dutch eventually abandoned the settlement and left it to waste.
French on Mauritius
A few years after the Dutch abandoned Mauritius, the French arrived and continued bringing slaves to the island to work the farms.
During this period, slaves continued to be poorly treated, despite some limitations being set out in the 1723 Code Noir, although the code did set out rules in which slaves could become free.
French influence continued on the island throughout the revolution and until the Napoleonic Wars when the British invaded the islands and took control of them.
British on Mauritius
Under British rule, slavery continued for a further 25 years until it was completely abolished in 1834.
It is believed that up until the abolishment of slavery, up to 200,000 slaves passed through the islands either on their way to the other side of the world or to work on Mauritius itself.
After slavery was abolished, British soldiers and officials went into the mountains to inform escaped slaves that they were free, however, the fear of being recaptured and forced back into slavery led many of them to jump to their deaths rather than face further dehumanization by slave owners.
After the abolishment it slavery, the islands were short of workers and the British bought paid migrant workers from India over to work the farms and in the factories in the islands.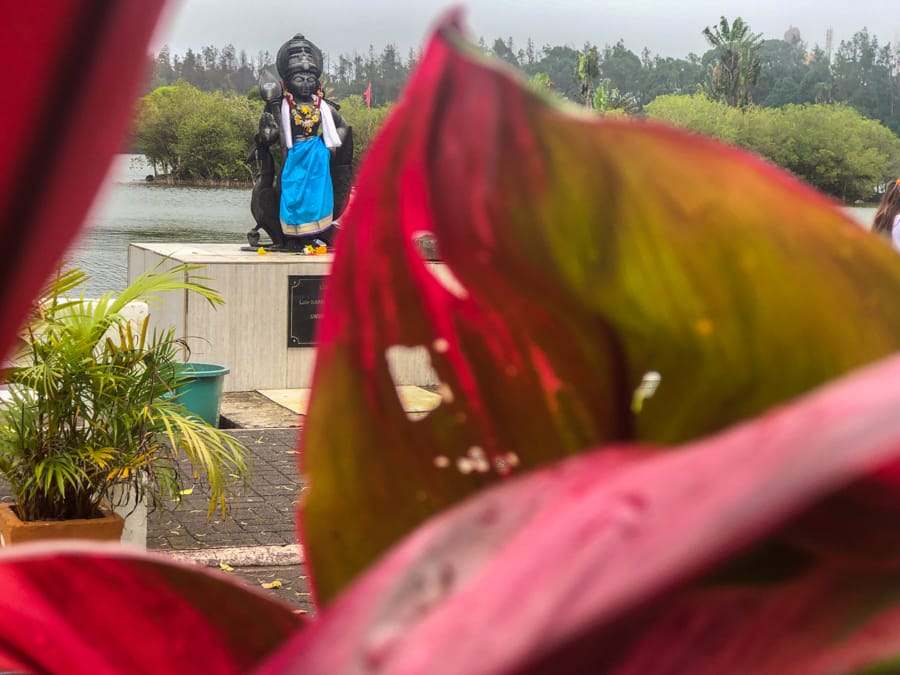 However, these workers were paid a wage but they still were not treated the best and worked under harsh conditions.
The use of Indian workers throughout the British empire was fairly common and with them came their traditions, religious beliefs, and cooking practices.
Since these people were free, they were able to mix with locals and freed slaves, and over time, the cultures started to merge as multi-ethnic families became commonplace.
This has created a fantastic and vibrant Creole culture, taking the best from the cultures that have immensely impacted these islands over the years.
It wasn't until 1968 that Mauritius gained its independence.
Sugar Cane and Mauritius
The most important crop historically and even somewhat currently, is sugar cane.
If you read about slavery in Mauritius above, you will realize that this crop played a large part in initiating slavery and maintaining it throughout the centuries.
It also is the reason for a lot of diversity in Mauritius today.
I got to learn more about sugar cane and its importance to Mauritius at L'Aventure du Sucre, a museum dedicated to the sugar history of Mauritius that is located about 15 kilometers away from the capital city of Port Louis.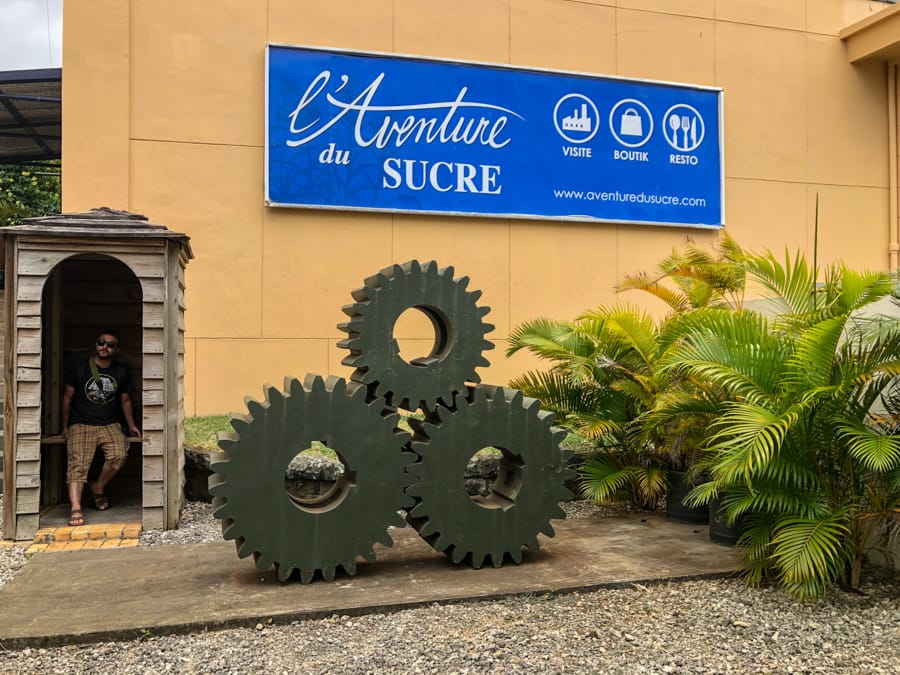 There are 15 types of sugar are being produced in Mauritius and out of almost 100 factories that once existed, only 3 remain in Mauritius today.
One of the most notable things about sugar cane for me was that nothing goes to waste.
The dried leaves become hotel decorations and the plant itself becomes everything from ice cream to rum to electricity to gasoline for cars.
This museum at L'Aventure du Sucre was previously a factory that was closed in 1999 and converted into a museum where you can see the sugar-making process in Mauritius.
There is nowhere else to currently witness this process as the other factories have a closed-door policy.
At L'Aventure du Sucre, there is a field called Domaine de Beau Plan where you can witness interactive and live tours on Wednesdays to see how sugar cane is cultivated. You will even have a chance to cut the cane yourself.
The average worker there can cut about 10 tons of sugar cane daily.
It took me about twenty seconds to cut just one… so I guess I'm not cut out for this line of work.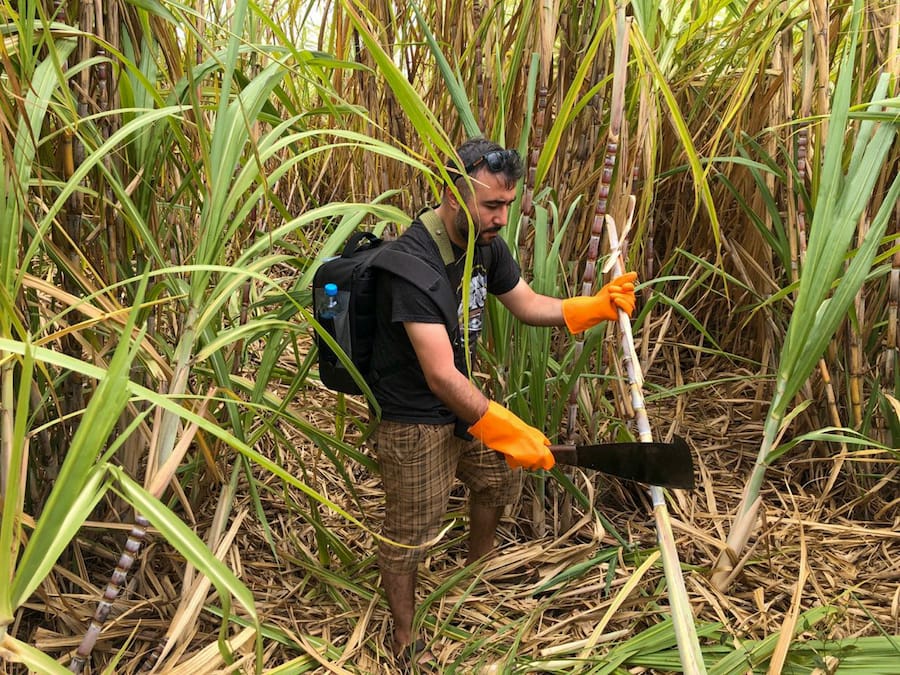 You can see all of the equipment from the factory on exhibit at the museum there now which was really fascinating and something I am glad I had a chance to do.
It gave me so much insight into the island and its inhabitants. Tickets are 425 MUR for adults and 200 MUR for children.
Not only is L'Aventure du Sucre a museum, but it also is a complex where you can find a high-quality restaurant, a bar where you can enjoy a rum and cognac tasting, and a boutique where you can take a bottle home with you.
How to Travel to Mauritius (and Around Once There)
Getting to Mauritius is not an easy feat as it will take some time depending on where you travel to Mauritius from… but it has gotten cheaper and easier to get there throughout the years.
Air Mauritius
I flew to Mauritius on Air Mauritius, the national airline.
They serve several destinations but only really offer year-round direct flights from London and Paris, so I opted to fly out of Paris. They fly into the capital of Mauritius, Port Louis (MRU)
The airline has a friendly staff, large aircraft, good food, and in-flight entertainment.
I have no complaints and highly recommend flying them to Mauritius if they service your local airport or one that is close to you.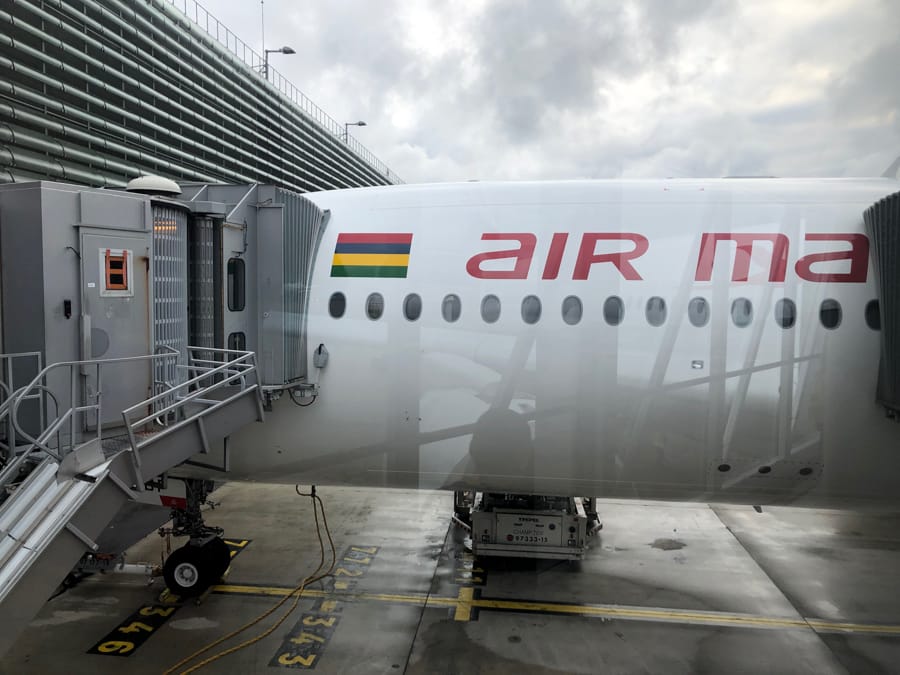 Alternatively, you can get there via many other airlines such as Condor, British, Austrian, Turkish, and more.
I have read something about a ferry servicing both Mauritius and Reunion Island, but I have not found definitive information regarding it so I am suggesting getting there by plane.
Driving in Mauritius
If you're planning on renting a car in Mauritius, you can check out rates here. There are a few things to know before hiring a car in Mauritius, however.
In Mauritius, you drive on the left side of the road. For Americans or most of Europe, this may not be the most pleasant news to hear.
The Brits, South Africans, and Aussies will likely rejoice. Driving is not too hard in Mauritius and the roads are pretty decent.
Do be cautious as the roads can be a bit curvy in the middle of the country and some parts of the coast. We also encountered fog a few times which made the visibility a bit lousy.

Mauritian People and Culture
I found the people of Mauritius to be insanely friendly and most all had a great sense of humor.
Mauritian people are known for their impeccable hospitality and I definitely felt very welcome on the island when I was visiting Mauritius. No one I was with had anything unpleasant to say either.

Sega Music in Mauritius
As Mauritius has no indigenous people, music was brought to the islands by the people who colonized the area or, namely, those that were forced to live there.
The African slaves who were brought to Mauritius against their own wishes kept the traditional music of their forefathers alive by passing it through the generations, ensuring their children had a connection to their homeland.
When the slaves gained their freedom and were allowed to mix with the rest of the populous, their music grew in popularity and mixed with other various aspects of Indian and French music to form a special genre called Sega.
Sega music tends to be improvised and reflect the feelings of society at the time, such as fishermen singing about the difficulties of the lack of fish or farmers singing about a bad harvest.
Needless to say, music has infinite personality and soul!
Sega music has grown popular throughout the Indian Ocean, with each island having its own style of Sega music and dances. You can see Sega music performed at many of the hotels when you visit Mauritius.

Drinks and Food in Mauritius
Mauritian Food is Diverse!
With a really complex history and many nationalities and ethnicities hitting the shores of Mauritius, it is no wonder that Mauritian cuisine is diverse and extremely tasty.
The fusion brings together Indian and European flavors in one of the most palatable cuisines I have ever tasted. Pair the background of the food of Mauritius with the local ingredients and it is perfect.
You will find a lot of coconuts, mango, seafood, pineapples, vanilla (you will even find vanilla tea there), sugar cane, and more.
If you're a seafood lover, you will be in heaven. There were also a fair amount of vegetarian dishes available across the island.

Common Mauritian Dishes
Some of the more common dishes you will find in Mauritius are curries (especially with seafood), palm heart salad, rougaille (a Creole dish), fish vindaye, and dholl pori.
You will find a fair amount of street food in Mauritius and a lot will be Indian-inspired and you will even find Chinese street food there.
Due to the British influence in Mauritius, it is not uncommon to see an English breakfast at hotels and resorts.
If you're keen to learn more about the street food of Mauritius, you may be interested in this street food tour of Port Louis.
Click here to check rates and availability of the street food tour of Port Louis.

Beer in Mauritius
If you're looking for a domestic beer in Mauritius, the one that seems ubiquitous across the island is 'Phoenix' beer.
However, I had the pleasure of staying at Voila Hotel Bagatelle, and right beside the hotel was a craft brewery called the Flying Dodo Brewing Company.
They had everything from New England IPAs to Blondes and there are a beer spa and souvenir shop on the premises.
Cocktails in Mauritius
I had the chance to do a cocktail tasting in Mauritius and I was really excited to learn more about these concoctions.
Cocktails in Mauritius are often made with rum and the rum is often local right from the island.
You will find a few rhumeries throughout Mauritius and they are all using local ingredients (primarily sugar cane) to create a unique and delicious version of the spirit.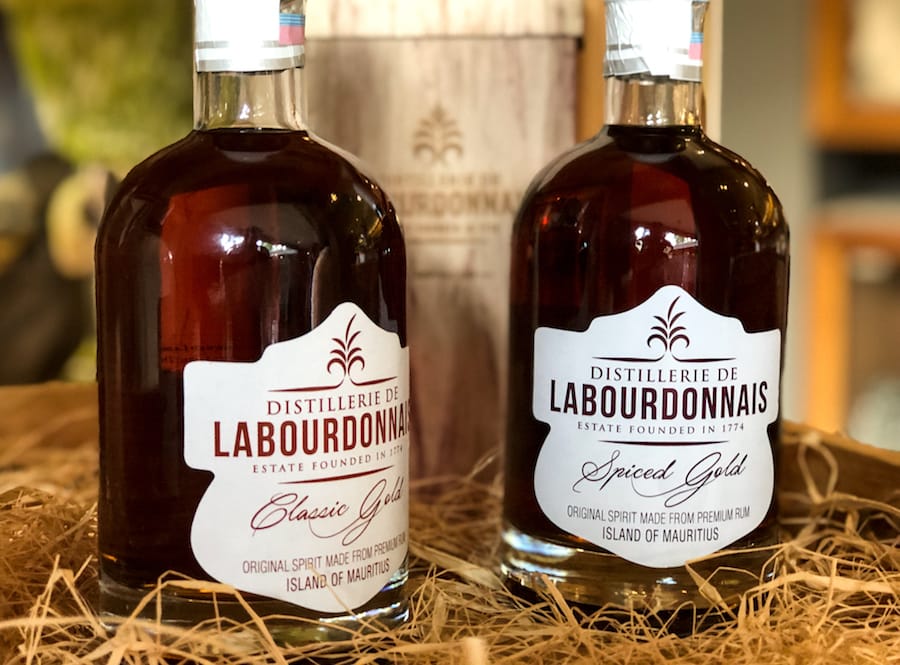 Pair those tasty rums with sugar cane juice, lemongrass, or something else with an island vibe, and you'll have some of the most delicious cocktails anywhere. I really enjoyed doing a cocktail tasting at L'Aventure du Sucre on my trip to Mauritius.
Wine in Mauritius
I noticed that there was a lot of wine in Mauritius, but none of the true grape wines seemed to be from Mauritius. What Mauritius had, in fact, was fruit wines.
I tried some really delicious lychee wines throughout my stay on the island and they were extremely delicious and offered a refreshing taste of the island.

Flora and Fauna of the Island
Mauritius has really stunning and tropical scenery and that includes a lot of beautiful flora saturating the lush island.
There is also some wildlife to get familiar with before heading there.

Flame Tree
One tree that is pretty ubiquitous across the island during November and December is the flame tree (Delonix regia).
This gorgeous tree has bright red flowers dousing the branches and it is remarkable against the green landscapes. In Mauritius, the emergence of these red flowers marks the start of summer and the New Year.

Bats on Mauritius
One very notable creature on Mauritius is the bat, also referred to as the Mauritius flying fox. Interestingly, the fruit bat is endemic to Mauritius and Reunion Island and is one of the very few creatures to be native.
These bats are actually endangered and there are around 65,000 of them on the island.
Dodo Bird
One thing that many people don't know about Mauritius is that it was the island home of the now-extinct Dodo bird. Everyone knows the Dodo but not really much about it except that it ceases to inhabit our planet.
Endemic to Mauritius, the Dodo plays a huge role in the culture of the place and you can find it on rum bottles and souvenirs all throughout the country.
While the bird has been extinct since the mid-1600s, it still plays a major role on the island despite its tragic human-caused demise.

What to Do in Mauritius
There are so many cool things to do in Mauritius and it is the perfect destination for families, honeymooners, groups of friends, and the solo traveler.
I just created a guide of what to do in Mauritius for those looking for additional information… but I also listed a few things below.
Visit Le Morne Cultural Landscape
This mountain is one of the two UNESCO World Heritage Sites in Mauritius juts high into the sky beside the ocean and was home to former slave colonies.
When slaves fled after being brought to Mauritius, many of them took refuge in caves and areas on Le Morne. It was used as a shelter during the 18th and 19th centuries.
You can visit Le Morne Brabant on an organized tour.
Click here to check tour rates and availability for Le Morne Brabant.
Pay Respects at Aapravasi Ghat
The second UNESCO World Heritage Site on Mauritius is Aapravasi Ghat, a place honoring the Indian laborers that were brought to the island to work under British rule.
The indentured laborers were brought to Mauritius to work on sugar cane plantations or be transferred elsewhere.
Golfing in Mauritius
One of the most popular things to do in Mauritius is to go golfing.
There are currently ten 18-hole golf courses on Mauritius and four 9-hole courses.
If you're planning to golf in Mauritius, you will definitely be delighted with the quality of the courses and how well-maintained they are.
There are courses designed by Gary Player and Ernie Els among other big names. One cool fact is that Mauritius was home to the first golf course in the southern hemisphere.
Mauritius hosts a few championship tournaments annually and is trying to promote itself as a top-tier golfing destination.

Visit the South of Mauritius
The Southern part of Mauritius tends to be a little less explored and a bit more on the wild side.
You will find many places to visit in Mauritius south like Ganga Talao (Grand Bassin), the Black River Gorges, Seven Colored Earth, and Chamarel Waterfalls.
You will also find Trou aux Cerfs, a volcano crater that formed 700 years ago. It is about 80 meters deep. There are many tours that cover the south of the island that you can take to see the highlights.
Click here for rates and availability of a tour of southern Mauritius.

Visit the North of Mauritius
On the contrary, you can also visit the Northern part of Mauritius. The north tends to have calmer waters and more of a population inhabiting the area.
There are many places to visit in Mauritius's north like Port Louis (the capital), Grand Baie Beach (one of the most famous beaches on Mauritius), the Northern Isles, Pamplemousses Botanical Garden, L'Aventure du Sucre, and more.
One of the coolest things about the northern part of Mauritius is that there are some beautiful islands off the coast.
You can actually take a boat ride to them and witness their beauty in person.
Click here for rates and availability of a catamaran trip to the northern isles.

Honeymoon in Mauritius
One of the most popular things to do in Mauritius is to take your honeymoon there!
There is no shortage of luxury resorts in Mauritius and you will find a plethora of things to do for young newlyweds across the island. There are many tours, spas, and more.
Mauritius Tours Mentioned in this Guide
I included a few Mauritius tours throughout the guide for this traveling to Mauritius.
You can see them quickly here below if you're interested in an organized trip to Mauritius.

Where to Stay on Mauritius
I stayed at two different places in Mauritius while there. Both Mauritius hotels were fantastic and covered varying budgets. Here is where I stayed in Mauritius:
LUX Grand Gaube (Luxury)
This five-star resort is situated in the far north of Mauritius and offers five-star amenities and living.
LUX Grand Gaube was absolutely outstanding and made a fantastic first impression on me when I arrived.
They have a spa, tennis facility, pool, private beaches, tours, salon, on-site restaurants, and much more!
>> Click here for rates and availability at LUX Grand Gaube

Voila Bagatelle (Mid-range)
This hotel was where I finished my Mauritius stay and it is located inland a bit in the middle of the island nation.
It is a three-star hotel that has all the comforts you could wish for but not all the glam of the other resorts across the island.
There is a mall beside it with many dining options although they do have a place to eat on-site. There is also a craft brewery next door.
>> Click here for rates and availability at Voila Bagatelle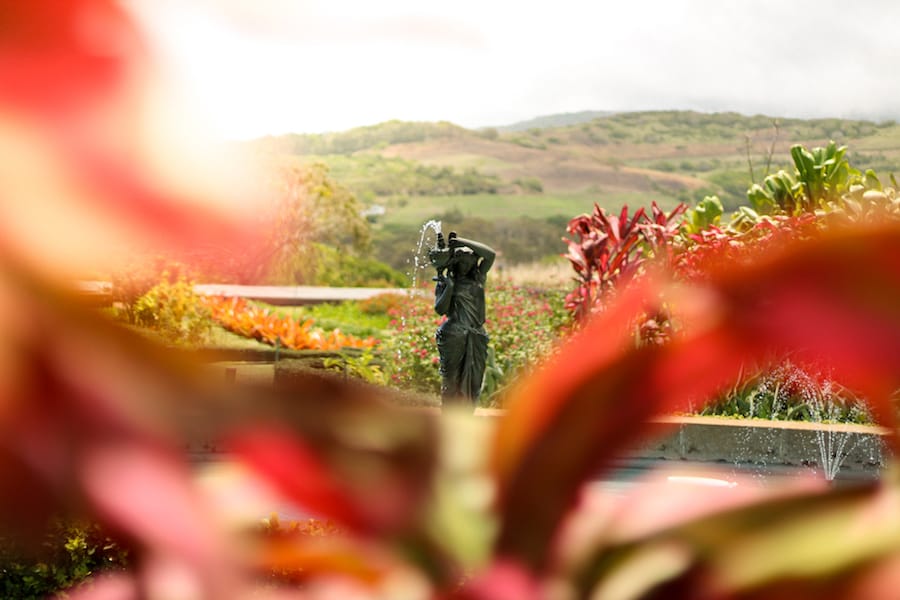 I hope that this guide of things to know before you travel to Mauritius has been helpful and given you tips on what to expect before you visit Mauritius.
Please let me know if I missed anything in the comments section or via email. Thanks!
More Mauritius Travel Guides
Pin these Mauritius Travel Tips for Later!