One of the most recognizable industries in Mauritius is sugar cane.
Its history is a tumultuous and enthralling one and I was able to learn more about it at L'Aventure du Sucre when I was visiting Mauritius.
Are you planning your trip to Mauritius last minute?
If youʻre booking your trip to Mauritius last minute, we have you covered. Below are some of the top tours, hotels, and more!
🇲🇺 Top experiences and tours in Mauritius:
🛌 Top hotels in Mauritius (by area!):
🚗 Looking for the best way to get around Mauritius? Click here to check rental car rates for Mauritius!
This post details my time at L'Aventure du Sucre and why I think it is important to visit when you are on the island.
Why You Should Visit L'Aventure du Sucre in Mauritius
Visiting Mauritius was an amazing and fascinating experience for me because it was my first time in that part of the world and I was extremely curious to know more about the naturally beautiful country.
There are so many things to do in Mauritius that it is a place that could keep you occupied for months if you allowed it to.
You can see everything from mesmerizing waterfalls to the Heritage Nature Reserve to unique wildlife.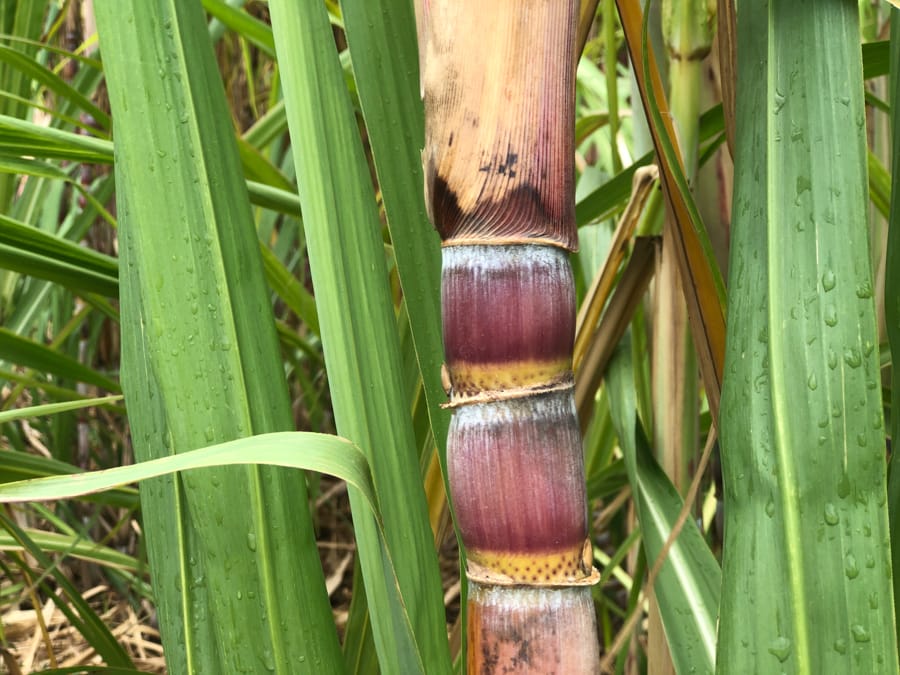 One thing that really caught my attention when in Mauritius was how the sugar industry played a huge role in the development of the island nation… in both negative and positive ways.
BOOK HERE: L'Aventure du Sucre Tour Entry Ticket
Unfortunately, Mauritius has a lot of dark pages in its book due to incessant colonization by numerous European countries from the Middle Ages until the 20th century.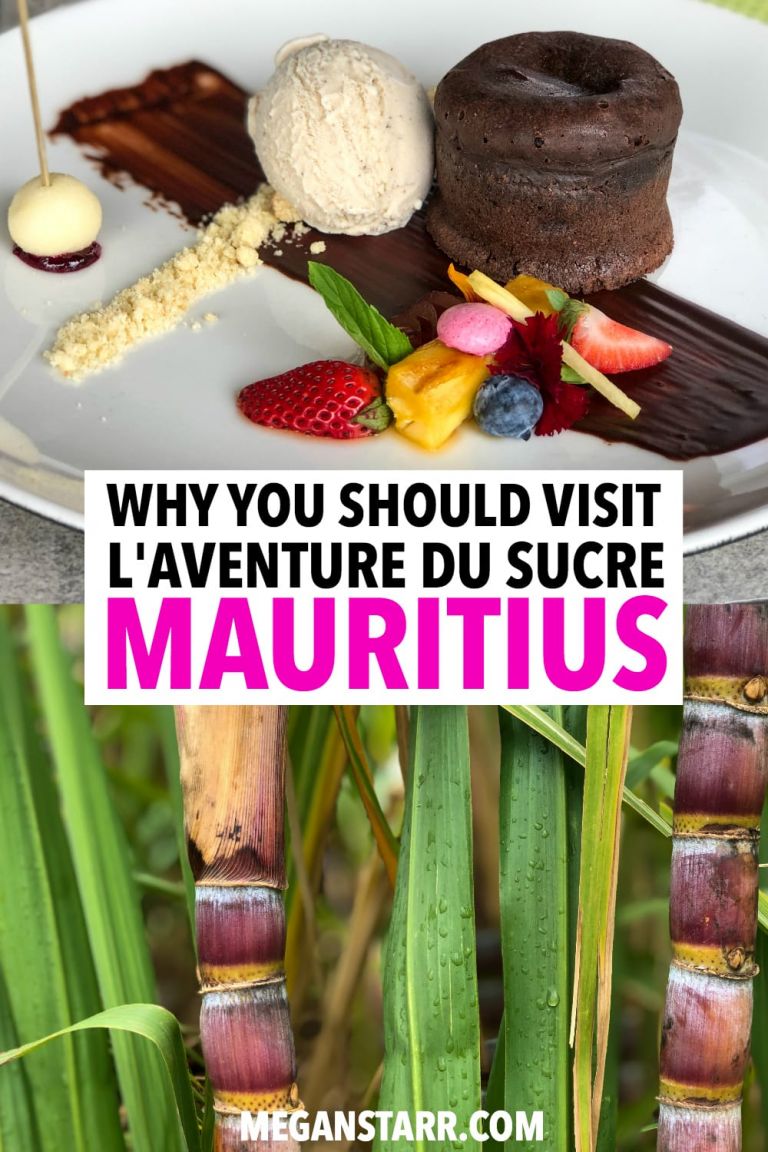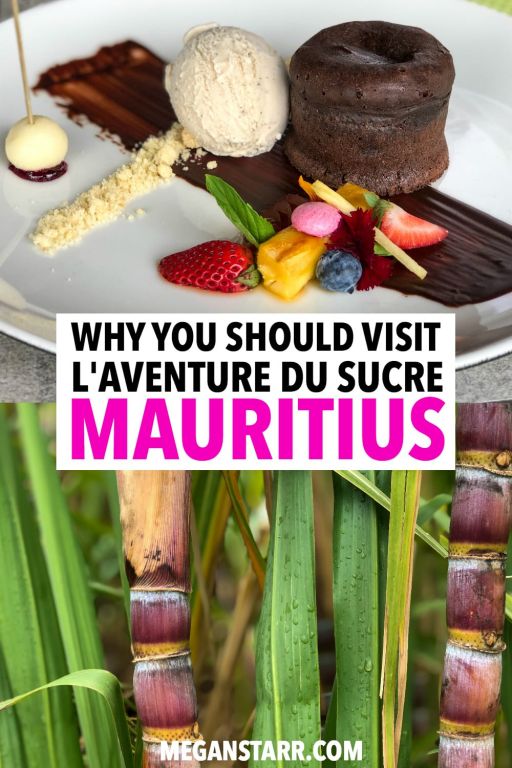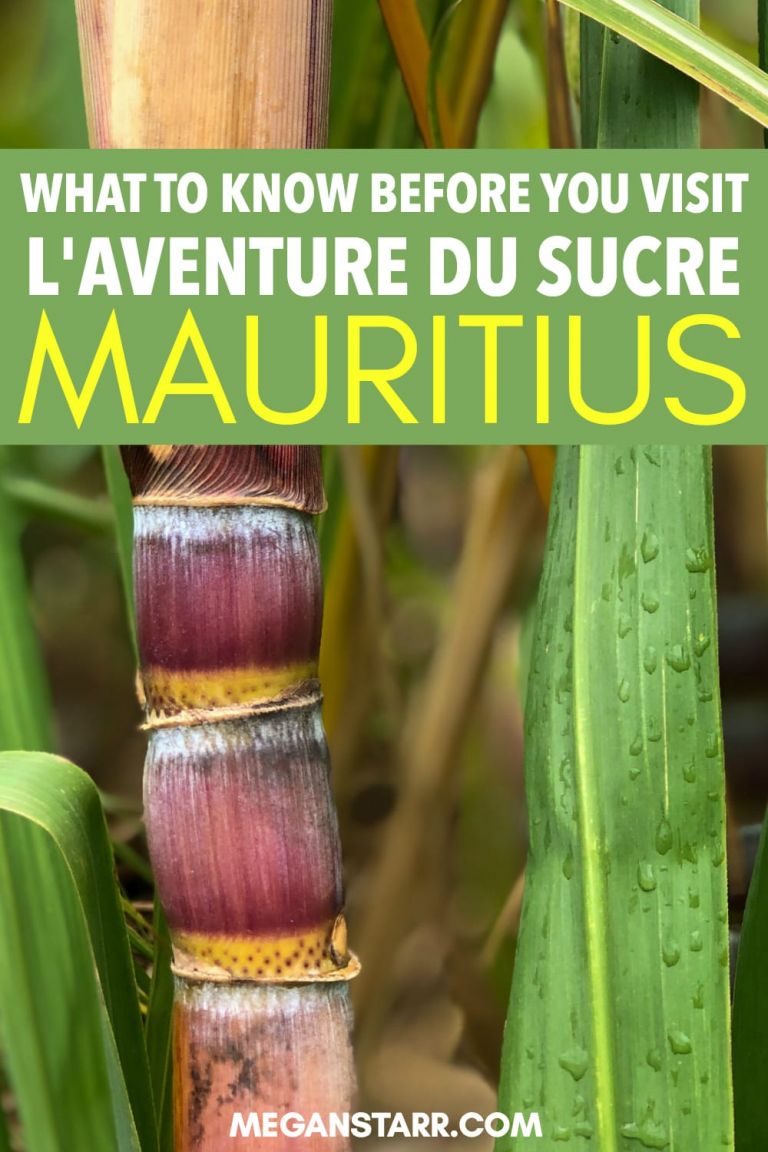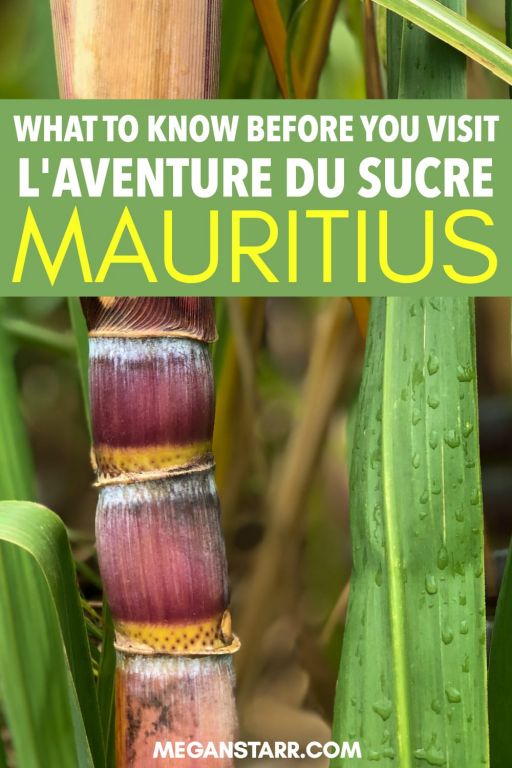 The role of sugarcane is so vital to the history of Mauritius that you can't really dive into the history of the nation without talking about it.
This post will detail a bit of what I learned at L'Aventure du Sucre, a sugarcane factory turned museum in Mauritius and why I think you should take the time to visit when you are there.
This post will also talk briefly about the history of Mauritius and give my opinions about L'Aventure du Sucre, along with visitor information if you should make the journey yourself.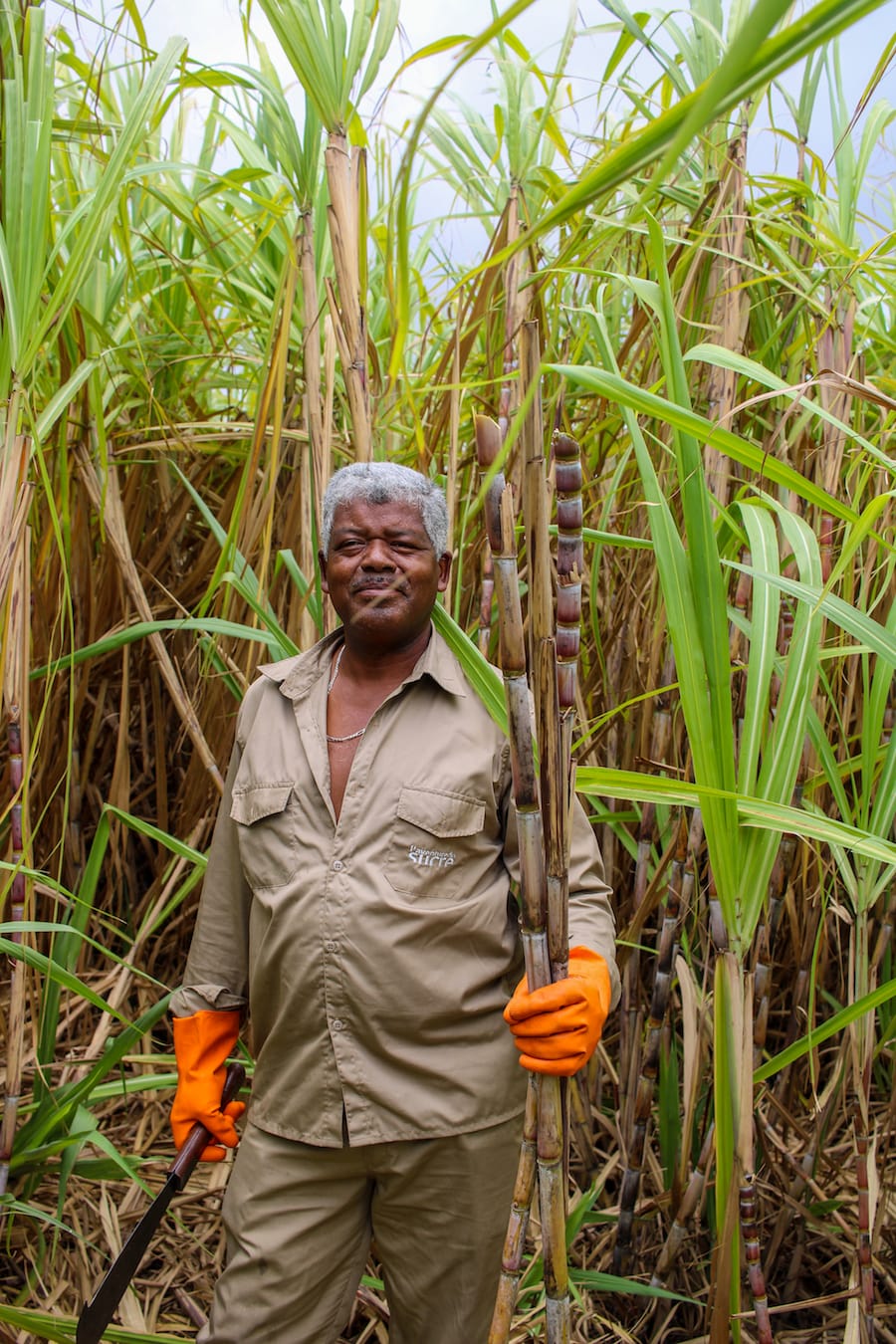 History of Sugarcane in Mauritius
When I was on my trip to Mauritius, I was really curious to learn more about sugarcane and its history and role in the country.
I had never previously visited a country with well-known sugarcane history and I knew that a lot of the history of the crop came from colonization and had a dark history of slavery.
Mauritius was first discovered by Arabs in the 14th-century.
BOOK HERE: L'Aventure du Sucre Tour Entry Ticket
Later on, the Portuguese arrived on Mauritius in around 1507. After less than a century later, the Dutch arrived in 1598 and colonized the island and introduced slavery.
A lot happened during these terrible chapters, including the extinction of the dodo bird.
If you want to learn more about the dodo bird and its extinction, you can check out this top-rated tour in Mauritius that does just that!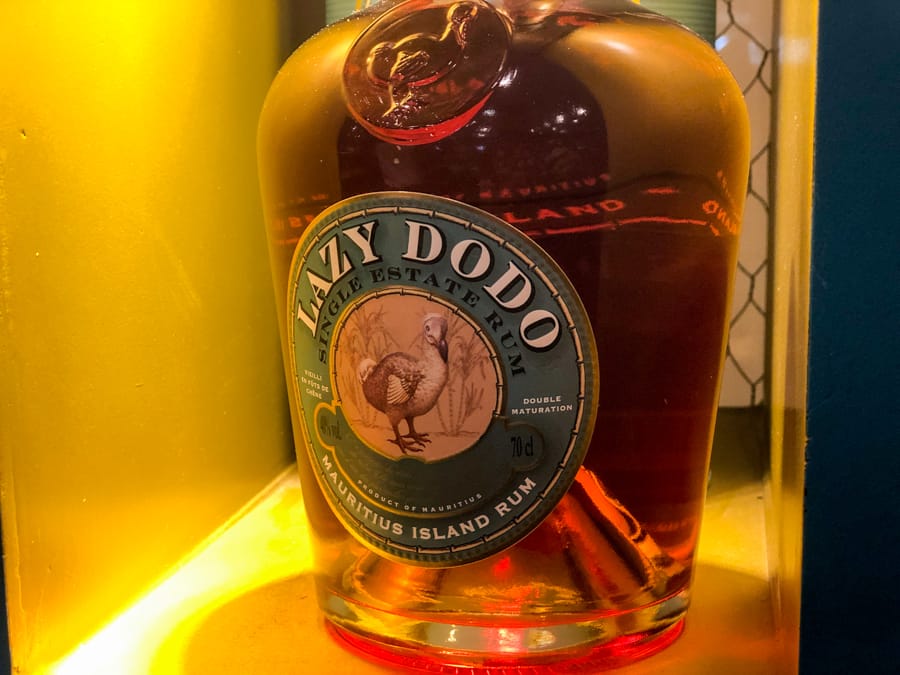 The Dutch later abandoned the island due to the lack of food and the prevalence of diseases.
The French later arrived in 17:15 which further developed the island economically and agriculturally, yet still with slave labor.
During this time, the sugar industry became powerful and was at its height when the British defeated the French and colonized the island in 1810.
The sugarcane industry flourished for years but has changed today.
Sugarcane in Mauritius Today
There are fifteen types of sugar produced in Mauritius and the quality is renowned for being extremely high.
Interestingly, about one hundred years ago, there were more than ninety sugar-producing factories on Mauritius. However, there are only three factories presently working.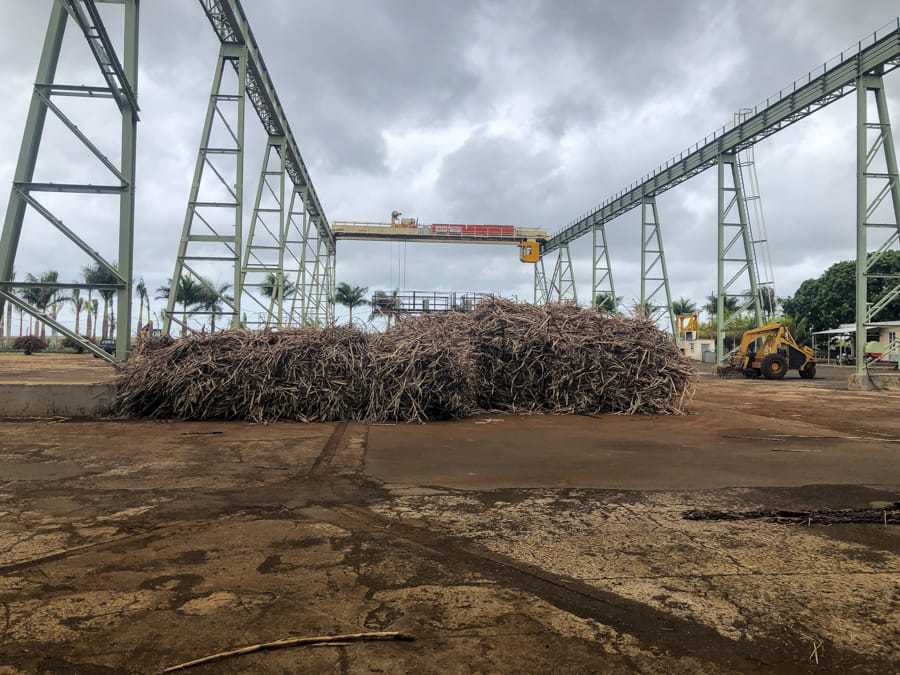 The closure and decline of the sugar industry in Mauritius were a result of the centralization of the industry and it began due to deflated prices, competition, and other unavoidable factors.
Something I found very interesting about sugarcane was that there is no leftover or scraps from it.
The dried leaves were used for hotel decoration. The product itself went to create everything from electricity to sweets and ice cream, and it even went into fuel production.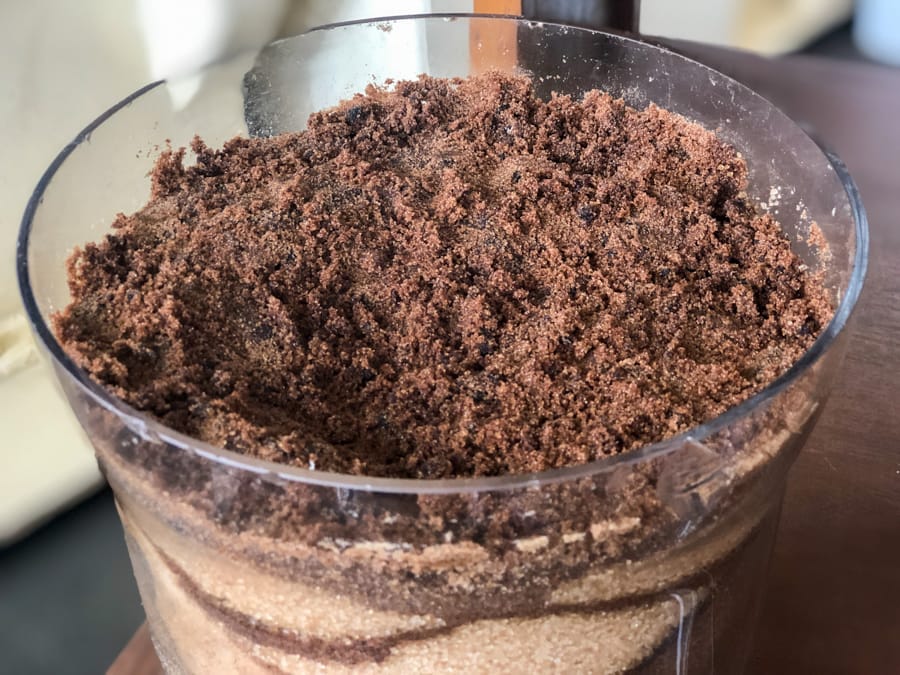 About L'Aventure du Sucre
L'Aventure du Sucre literally means 'Adventure of Sugar' when translated into English from French and it was a museum I visited in Mauritius during my recent trip there.
Before heading there, I assumed I would be seeing the entire production and how it was made, something I was interested in but I was also keen to see the finished product and the many uses sugarcane had to Mauritius.
It turned out that L'Aventure du Sucre used to be a sugarcane factory but it was later converted into a museum in 1999 and it has so many stories to tell… many of which I got to hear when I visited.
Tour of L'Aventure du Sucre Museum
My group was lucky enough to take a tour of L'Aventure du Sucre when I was there and the tour started from the Domaine de Beau Plan sugarcane field next to the museum.
Museum worker Alain Jean explained to us all we needed to know about cultivating sugar cane from how it usually is cut to how many tons one man can cut daily (which was 10 tons and that blew my mind!).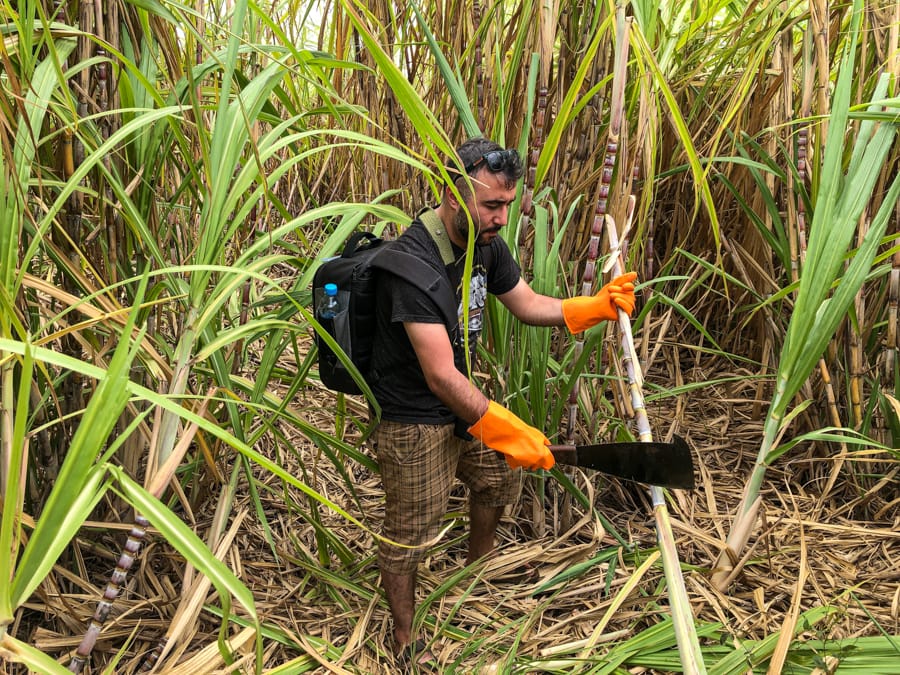 In addition to learning about cultivating and cutting sugarcane, Alain told us his story about his family business and how they are passing the torch to the next generation, just as his father did to him.
I also had the chance to cut sugarcane myself, which was admittedly much more difficult than I imagined it would have been!
After we learned about sugarcane, we went inside the actual museum.
It was very large which made its history as a factory more and more evident.
BOOK HERE: L'Aventure du Sucre Tour Entry Ticket
The interior was mostly saved factory equipment and each section told a new chapter about the story of Mauritius and its different stages of sugar production… from the field to the finished product.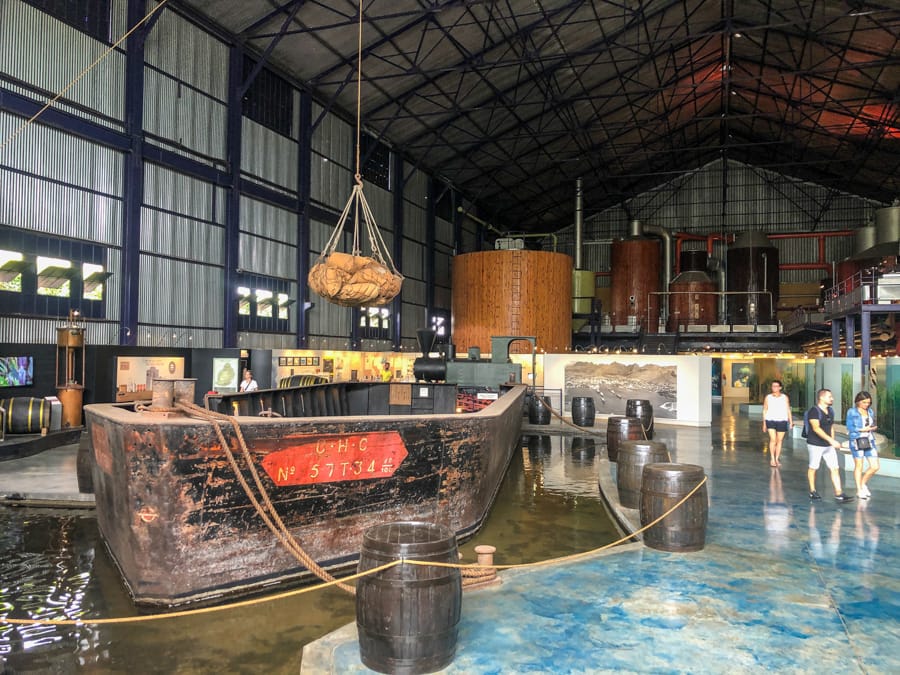 What is Included in the Visit?
The visit to L'Aventure du Sucre is about 1.5 hours. You can have a more detailed visit which can last for around 3 hours.
The visit will include a complimentary tasting of 30+ products at Le Village Boutik.
Some of the products you will get to trial include unrefined brown sugars, rums from New Grove House, jams, honey, and much more!
Guided Tours of L'Aventure du Sucre
There are also scheduled tours at L'Aventure du Sucre for no additional charge.
These tours are on Mondays-Thursdays at both 10:30 am and 2:30 pm. On Fridays, the tours are at 2:30 pm.
There are no scheduled tours on public holidays and the tours max out at 10 people.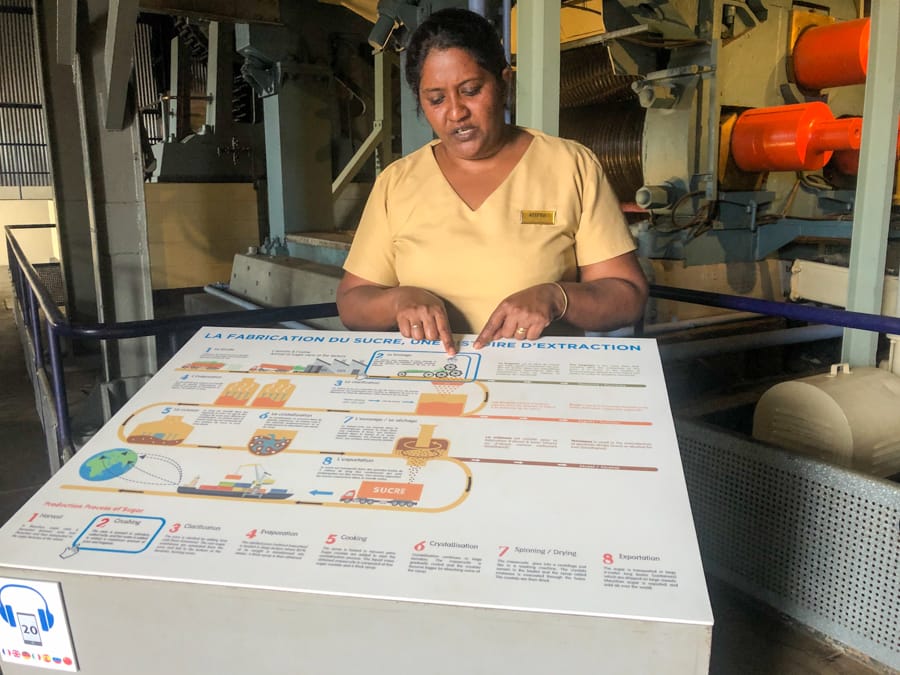 Additional Visitor Information for L'Aventure du Sucre
The following is some practical information to know before you visit L'Aventure du Sucre.
How to Get to L'Aventure du Sucre
L'Aventure du Sucre is located in the northern part of Mauritius about 15 kilometers away from the capital city of Port Louis.
It is extremely easy to get to if you're staying in the north via taxi or you can do an all-island rental car and combine it with other trips which is what I recommend doing.
If you're looking for a private driver to take you around the island, including the Sugar Museum, you can get rates and availability here.
BOOK HERE: L'Aventure du Sucre Tour Entry Ticket
The museum is located near Pamplemousses Botanical Gardens.
If you're interested in also seeing a bit of the surrounding area, including the botanical gardens, check out this top-rated tour which will help you experience it all.
L'Aventure du Sucre Opening Hours
The museum at L'Aventure du Sucre is open 7 days a week from 9:00 am until 5:00 pm. This includes public holidays.
L'Aventure du Sucre Ticket Prices
The ticket price to L'Aventure du Sucre for adults is 700 MUR (15 Euros) and the ticket price for children (6-13 years of age) is 400 MUR (8.30 Euros) Students (13-26) also receive a discounted price of 400 MUR (8.30 Euros) with a valid ID.
Address: B18, Pamplemousses 21001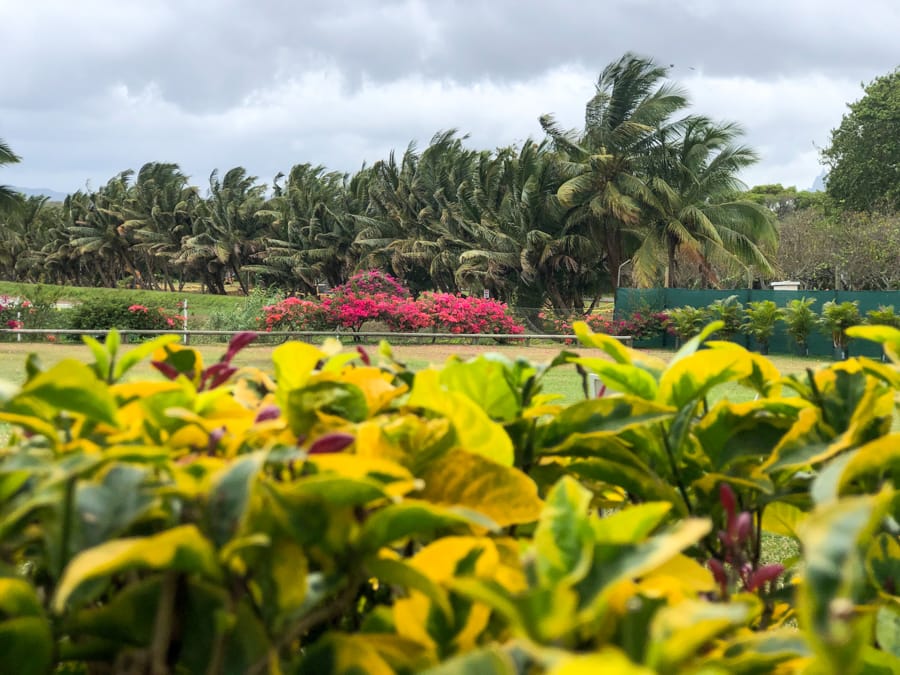 Delicious Things to Do at the L'Aventure du Sucre
Cocktail and Rum Tasting at L'Aventure du Sucre
One additional thing I got to do at the museum was partaking in a rum and cocktail tasting.
This was such an excellent experience as it gave me a chance to see the final product of sugarcane.
We got to learn how they create rum from sugarcane and how it is stored for different cocktails.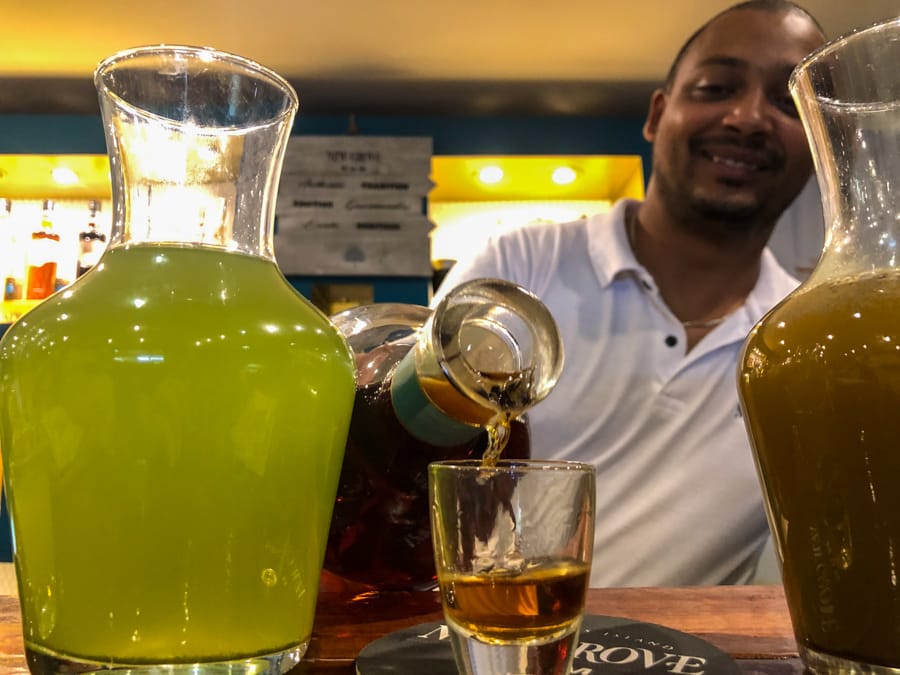 The professional and skilled bartender gave us a tour and lesson about sugar rum, cognac, and local cocktails… all of which were extremely delicious.
We also had the chance to purchase local rum-like 'Lazy Dodo' or other ones that were for sale in the boutique next to the bar. The boutique also had other souvenirs and cosmetics for sale.
Enjoy Lunch at Le Fangourin
After we enjoyed a bit of booze and learned about sugarcane rum and cocktails, we had the chance to hop over to Le Fangourin to eat.
The top-quality restaurant sits in a big garden and they specialize in many seafood and local dishes.
Sugar is widely used in their dishes as you can see on their chocolate fondant, for example, which is topped with a hint of molasses.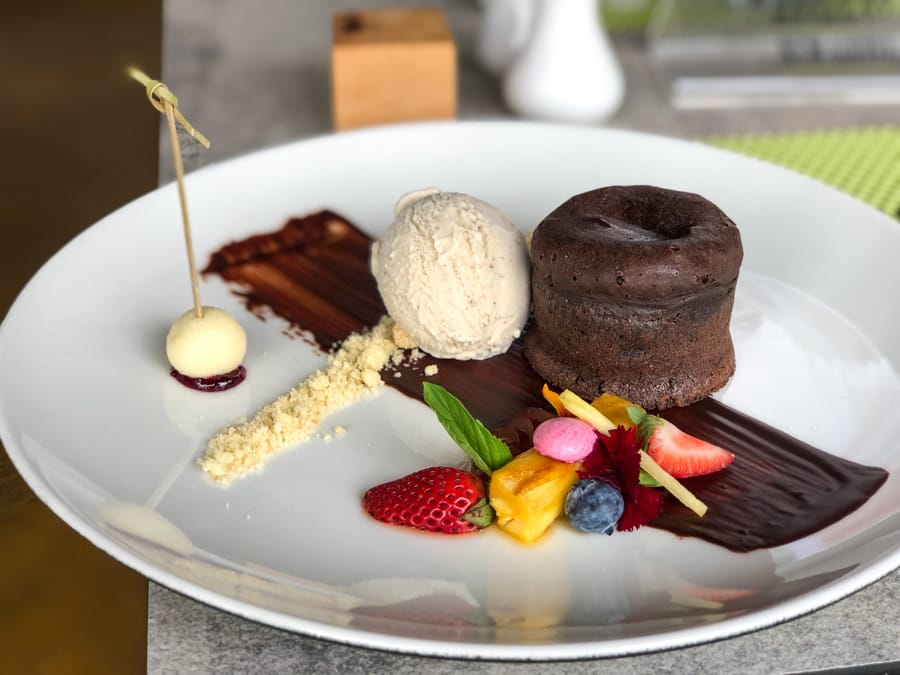 There are vegetarian options available and they do detail which dishes include ingredients that one may have an allergy to. You can see their current menu here.
My Time at 'Adventure of Sugar'
I think that all travelers to Mauritius should visit L'Aventure du Sucre as it will offer incredible insight into a really crucial part of the history and development of Mauritius.
It is also so interesting to learn about the many uses of sugarcane… and the rum was extremely tasty, too.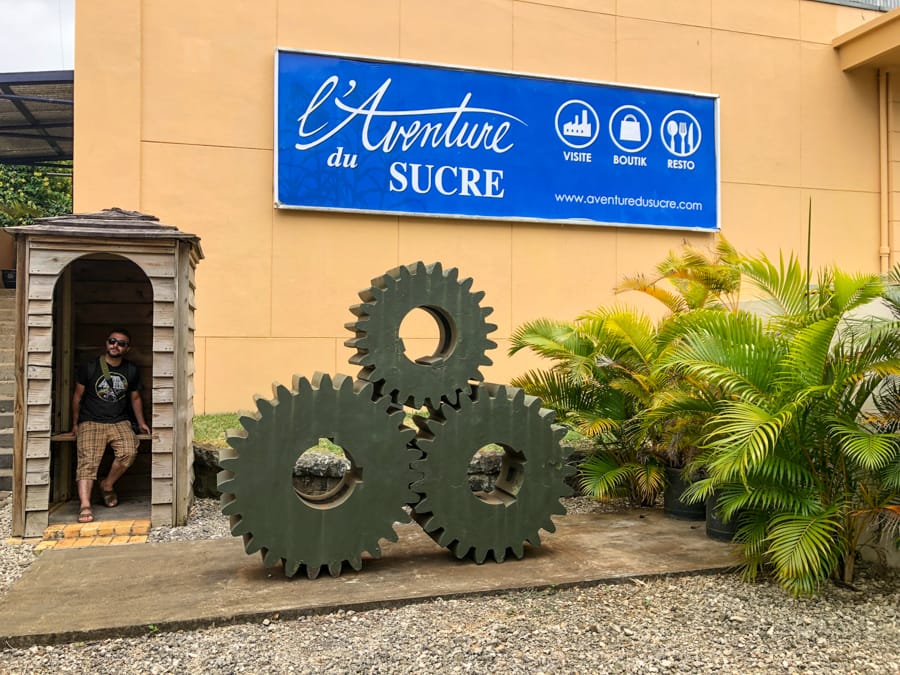 If you have any questions about my time at L'Aventure du Sucre, please feel free to reach out or leave me a comment.
You can check out the L'Aventure du Sucre website for more information. Be sure to also follow them on Facebook for the latest news and updates!
Additional Mauritius Tours You Might Enjoy
There are many other Mauritius excursions that you might enjoy if you're interested in learning more about the lifestyle, history, and agriculture of the island. Here are a few of my suggestions:
You Might Also Like:
PIN IT FOR LATER!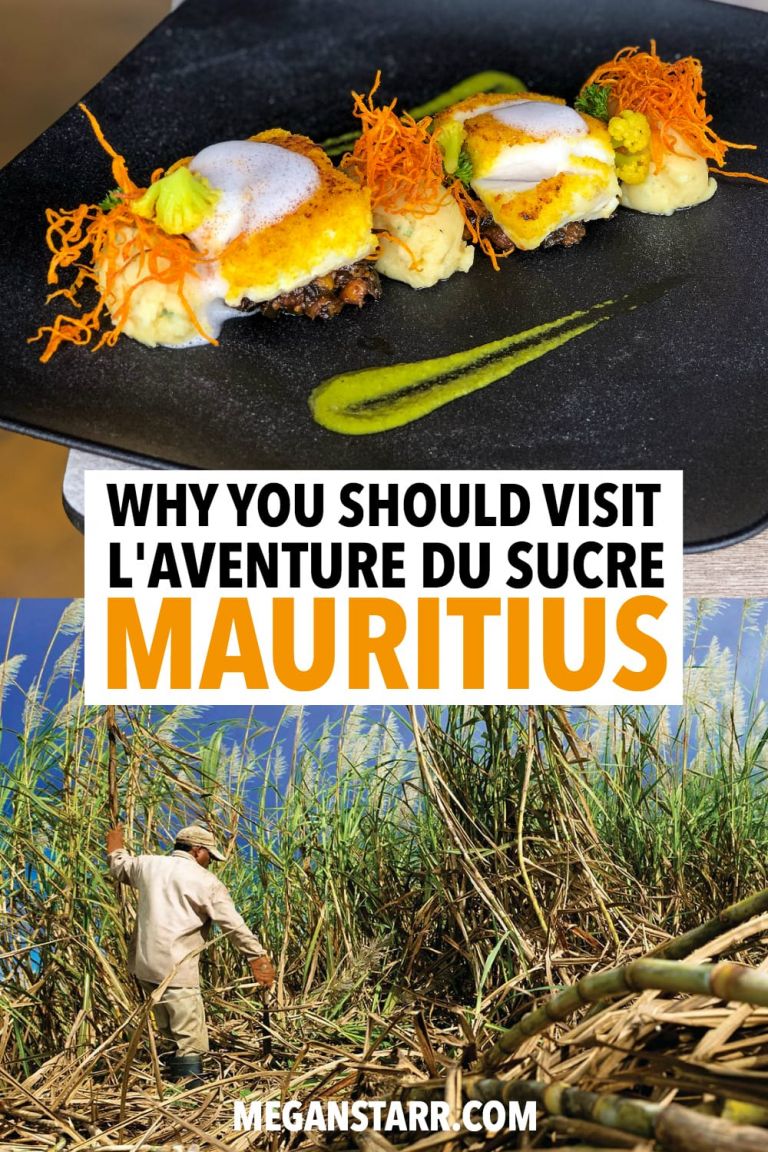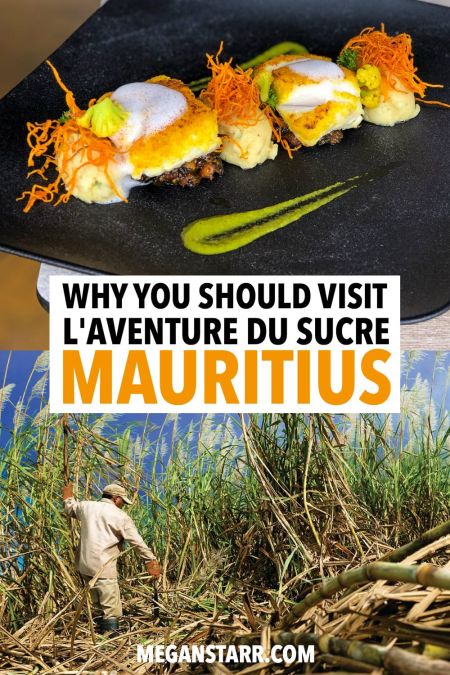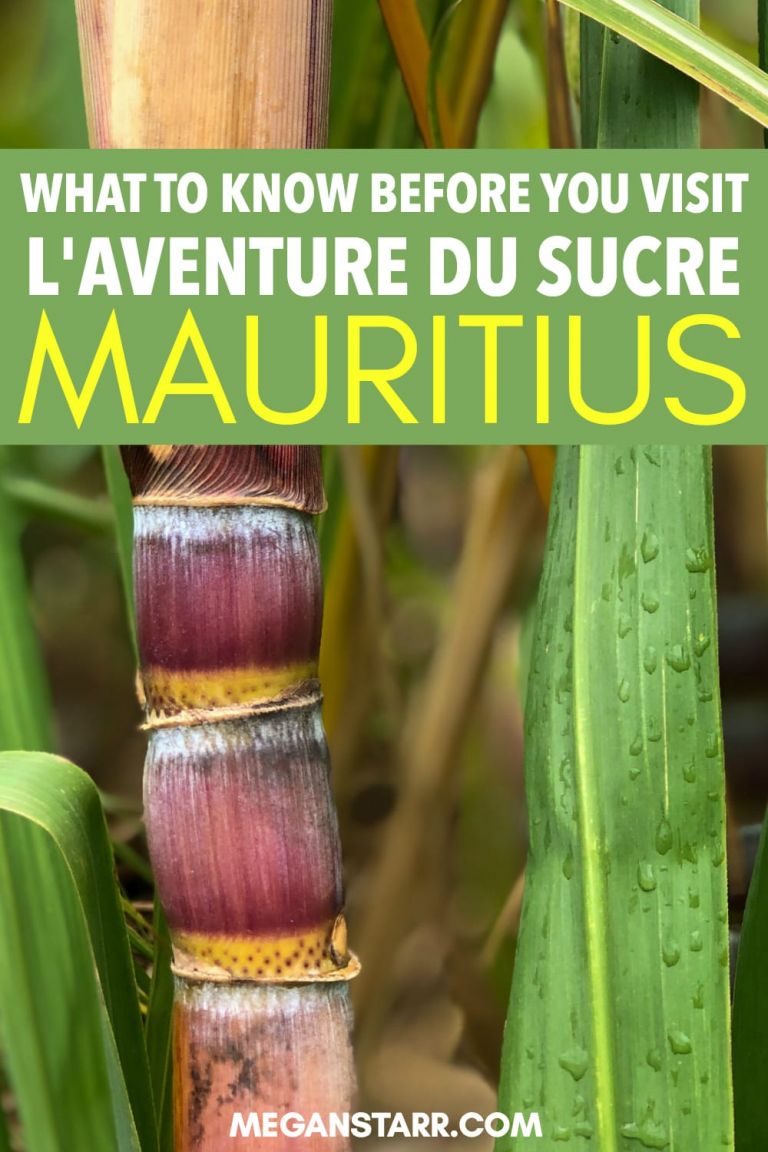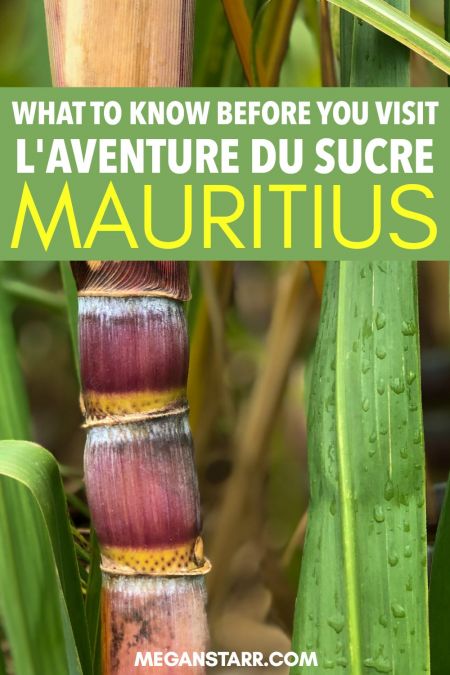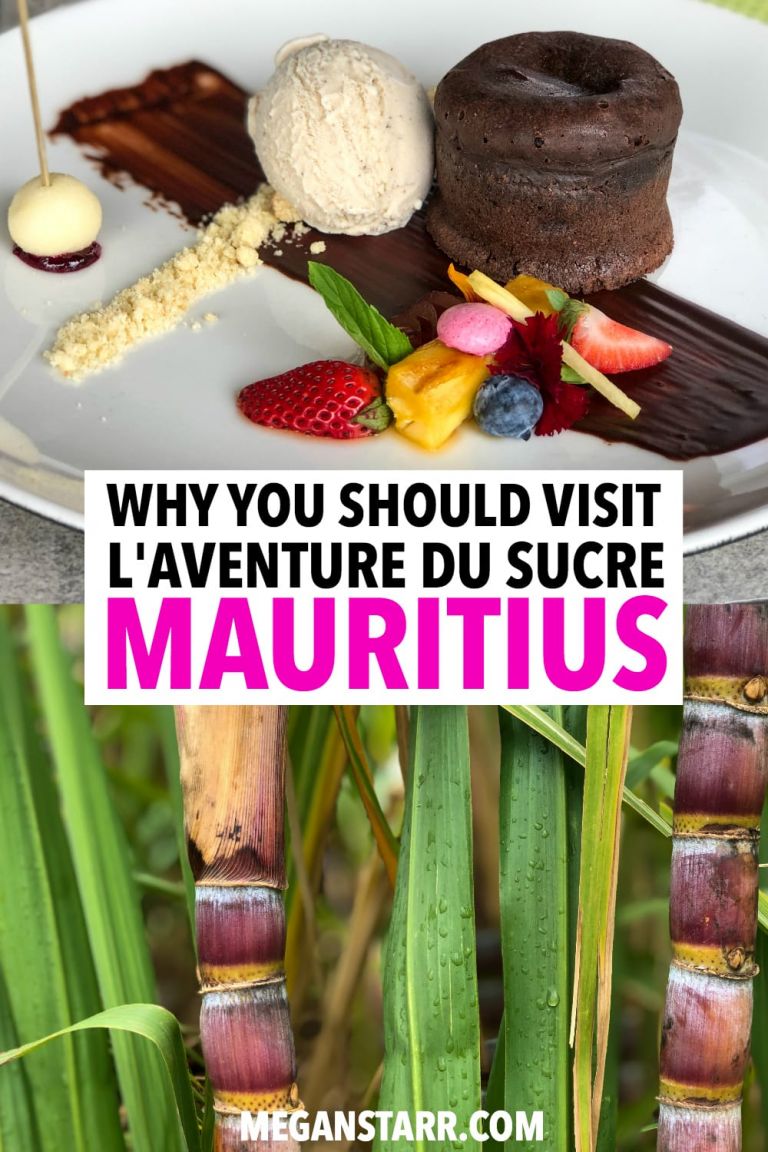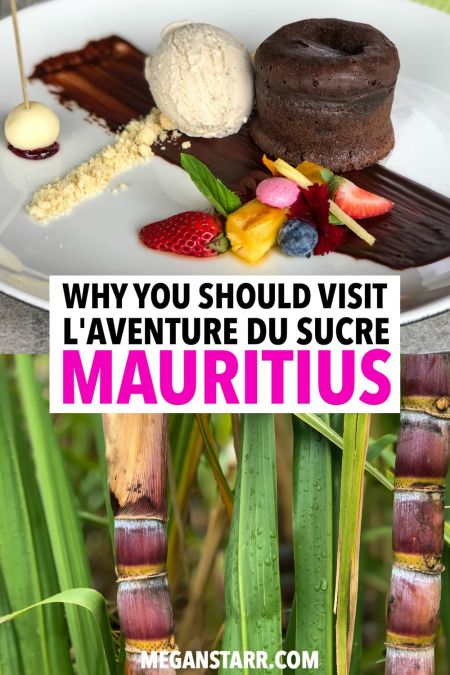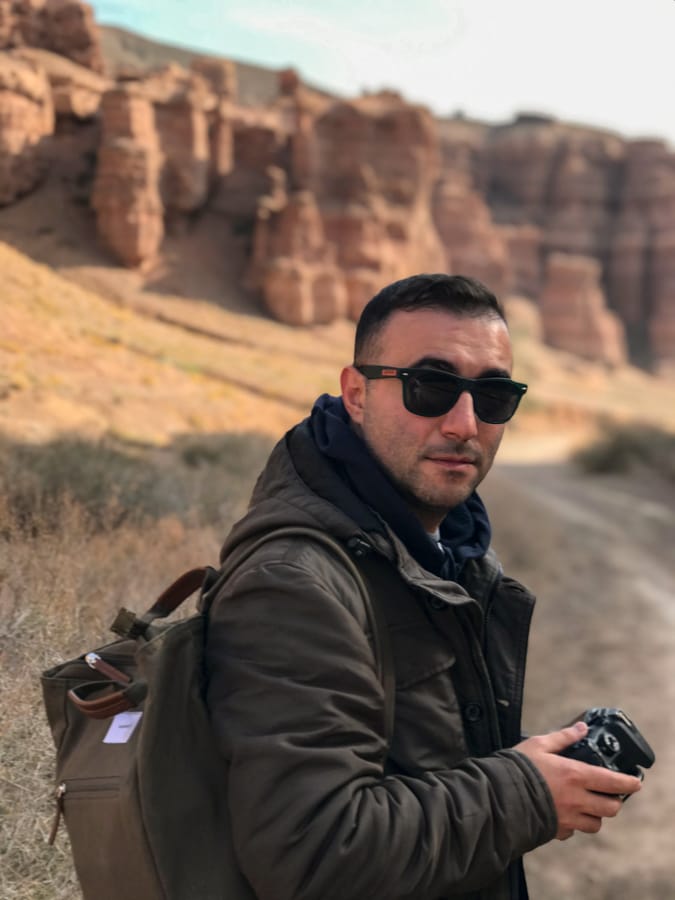 Aram is a travel blogger and writer from Armenia who spends his time between Spain and his home country. He is passionate about music and football (the European kind) and covers a lot of Western European destinations on the blog. Aram is a laidback traveler who enjoys meeting new people and finding the best food in each city that he visits (hence his frequent trips to France, Italy, and Greece!). He has been featured in (or written for) Forbes, BBC, The Guardian, Fodor's Travel, and more.