I recently had the wonderful opportunity to stay at LUX Grand Gaube in Mauritius.
This is my personal experience and review of LUX Grand Gaube Mauritius, easily one of the best places to stay in Mauritius.
Are you planning your trip to Mauritius last minute?
If youʻre booking your trip to Mauritius last minute, we have you covered. Below are some of the top tours, hotels, and more!
🇲🇺 Top experiences and tours in Mauritius:
🛌 Top hotels in Mauritius (by area!):
🚗 Looking for the best way to get around Mauritius? Click here to check rental car rates for Mauritius!
My Review of LUX Grand Gaube
Mauritius is a wonderful and magical island that has unique nature, delicious food, and a fusion of cultures that is like nowhere else on the planet.
If you're visiting Mauritius, it won't be long before you discover the charm this island has to offer as I did.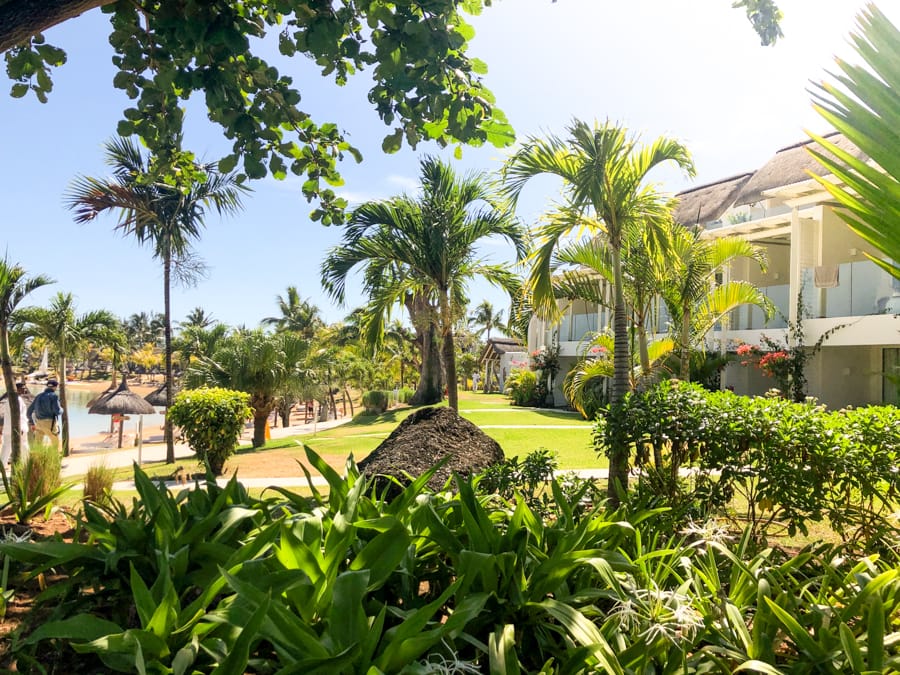 In addition to all of that, Mauritius also has one of the best luxury resorts that I have ever had a chance to stay at.
From the moment I arrived until my departure, I had top-notch service, amenities, and food at LUX Grand Gaube.
This LUX Grand Gaube review is based solely on my personal experience at the resort.
I hope you have the chance to stay there and experience the same luxury treatment on Mauritius that I had!

About LUX Resorts & Hotels
LUX Resorts & Hotels is a Mauritius-based hotel and resort chain that exudes luxury while keeping the experience of the guests in mind.
The group was founded in 1985 and since its conception, it has hotels in Mauritius, the Maldives, Reunion Island, France, Italy, Turkey, UAE, China, and Vietnam.
(Some of these locations are in the works).
You can find out more about LUX Resorts & Hotels by visiting their website here.

LUX Grand Gaube (North Mauritius)
The best thing about luxury resorts is that everything is controlled, organized, and sorted in advance.
It gives you the chance to focus solely on the trip to Mauritius and that is exactly what you should focus on as it is a dream destination.
This post will cover some of my favorite hotel amenities and things you can do at LUX Grand Gaube.
Some of the things you'll find at Grand Gaube are a gym, three pools, a spa, a tennis court, a coworking space inside of a library, various restaurants, a seaplane for tours, private beaches, a cinema, and much more, much more.

Design by Kelly Hoppen
One of the main things to note about LUX Grand Gaube is that the design is absolutely remarkable.
World-famous interior designer, Kelly Hoppen, loaned out some of her brilliance to LUX to give it a sleek and personal design.
Kelly is one of the best designers in the world and her style was a perfect match for Grand Gaube as it gives it a really modern east-meets-west appeal mixed with a bit of beach hospitality.
The interior is as inviting as it is mesmerizing. It was really one of my favorite things about the resort.

What to do at LUX Grand Gaube (Amenities)
One of the best things about LUX Grand Gaube is that the resort has so many amenities… you can pamper yourself for days and really get to enjoy the luxury of the place and what there is to do at Grand Gaube.
This next part will detail and list my favorite things about LUX Grand Gaube (okay, so it is mostly food).
Rooms at LUX Grand Gaube
I stayed in a Superior Room when I was at LUX Grand Gaube and it met all of my needs and then some.
The room was super clean with a gorgeous design aesthetic.
The room had a large bed, flat screen TV, bathtub, large bathroom, coffee machine, and more.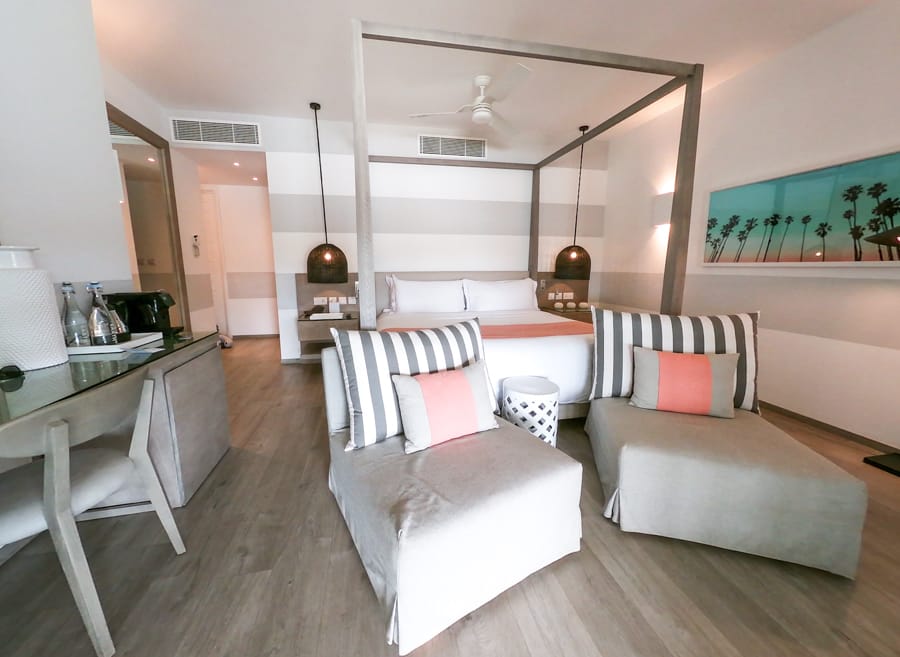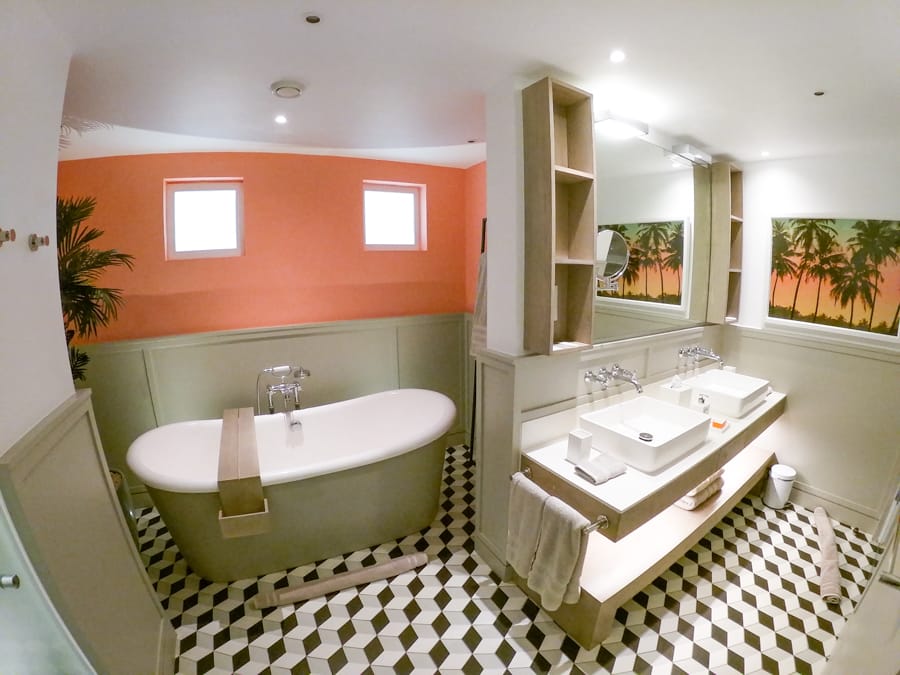 My favorite thing about my room at LUX Grand Gaube was my terrace which led to private lagoon views where I was able to crash on my lounge chair on the terrace and enjoy the ocean breeze and the sound of the birds.
It was an ideal place to enjoy a morning coffee or an evening cocktail.
There are so many different room options for guests at Grand Gaube. To see more, click here.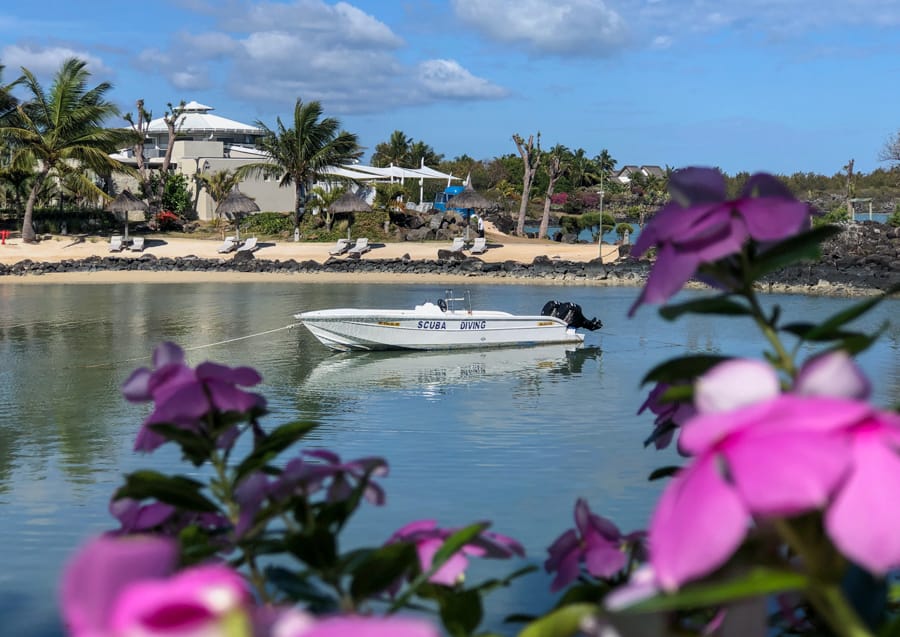 Two Beaches
The LUX Grand Gaube is fortunate to have not just one beach, but TWO.
Located along lagoons and coves, the resort had Mauritian nature at its fingertips and I really loved this about it.
I was able to wake up early and stroll along the beach before my day got started and it was a refreshing way to enjoy the sunrise.
The Mauritius beaches are surrounded by bars, restaurants, lounge chairs, and more.

Golfing at LUX Grand Gaube
One large perk about LUX Grand Gaube is that there is a perfect 18-hole golf course there. Located about fifteen minutes away, the Peter Matkovich-designed course will please golfers from all over with its well-maintained greens and seaside driving range.
Restaurants at LUX Grand Gaube
One of my favorite things at Grand Gaube was its restaurants!
The variety of food was simply amazing and the entire resort is covered in restaurants with world-class food and drinks.
Best of all, it offers cuisines from all over the world.
Depending on your package, the food is included and you can simply make a reservation on the app (see below) and head there and indulge.
Here are some of the places to eat at LUX Grand Gaube:
The Palm Court
The main restaurant and cafe were close to reception and I spent every morning there eating a tasty breakfast.
Throughout the day, they offer a range of cuisines from the Mediterranean to Asia… combined with European kitchen elements.
The Palm Court had a really sleek design that is enviable and one that will keep people talking long after they leave Mauritius.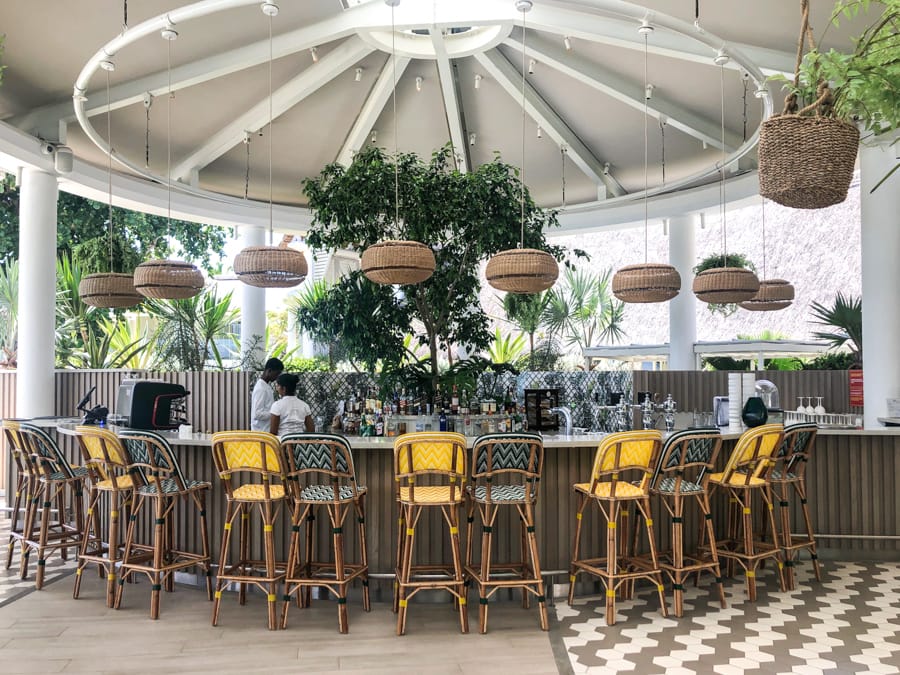 In the evenings, the place hosts DJs and really throws the best part on the island.
They have DJs slotted in advance so you can check out to see if anyone is there when you're planning to visit on their main homepage.
INIT
If you're a lover of Latin American cuisine, then INIT is the place where you can taste food from Mexico, Peru, Ecuador, Argentina, and other places in the Americas.
They also fuse it brilliantly with Japanese elements giving it a refined, yet flavorful punch.
Beach Rouge
Another great place for couples or beachside restaurant lovers is Beach Rouge, a restaurant and lounge close to the beach where you can dine on fresh, local seafood while overlooking the gorgeous, cerulean waters of Mauritius.
They also have mattresses on the beach so you can lounge and relax while you sip on a cocktail.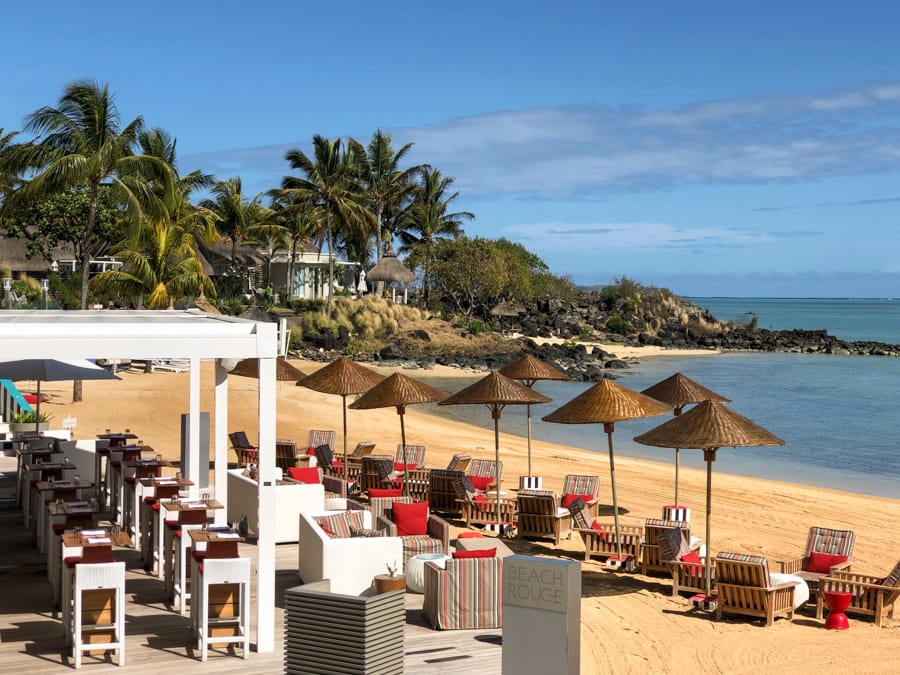 Bodrum Blue
Bodrum Blue gives diners a chance to taste Turkish food infused with Mauritian flavors when visiting LUX Grand Gaube.
The restaurant is circular and is the ideal place to enjoy the Indian Ocean's breezes while seeing how well the two cuisines fuse together and create dynamite flavors.
Creole Smoke House
After visiting Creole Smoke House, I am pretty certain I'll never enjoy meat quite the same again.
It was incredible. I ordered lamb chops and the meat was so tender and juicy that it just melted in my mouth after being cooked post-4-hour marinade.
I highly recommend putting Smoke House on your LUX Grand Gaube restaurant list. It is situated by a private pool area under the trees.

Download the Lux App
If you're a guest at LUX Grand Gaube, you will have access to their useful app that gives you the ability to have the resort at the tip of your fingertips!
This was my first go at using a resort application and it really made my stay easy and seamless.
You are able to check events, particularly for families, on this app.
You can also reserve a place at one of the on-site restaurants via the app.
This was super time-saving for me as I was able to dine when I wanted.
You can see a bit more of what the app looks like here: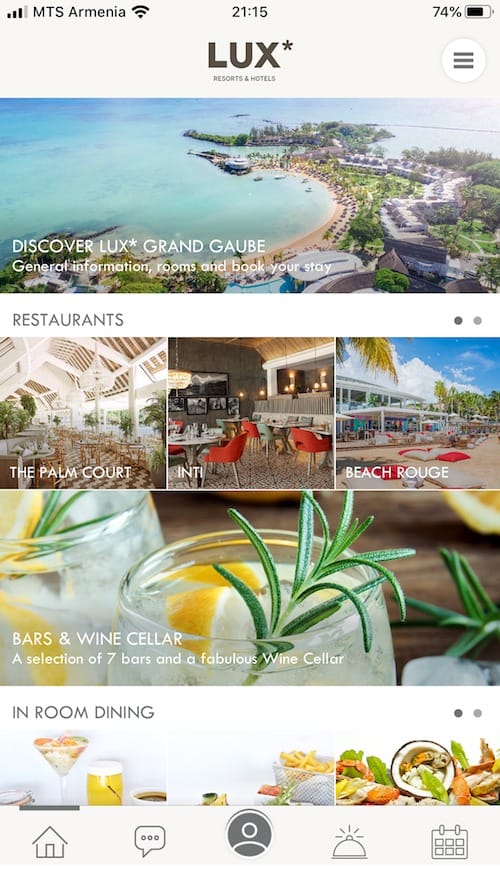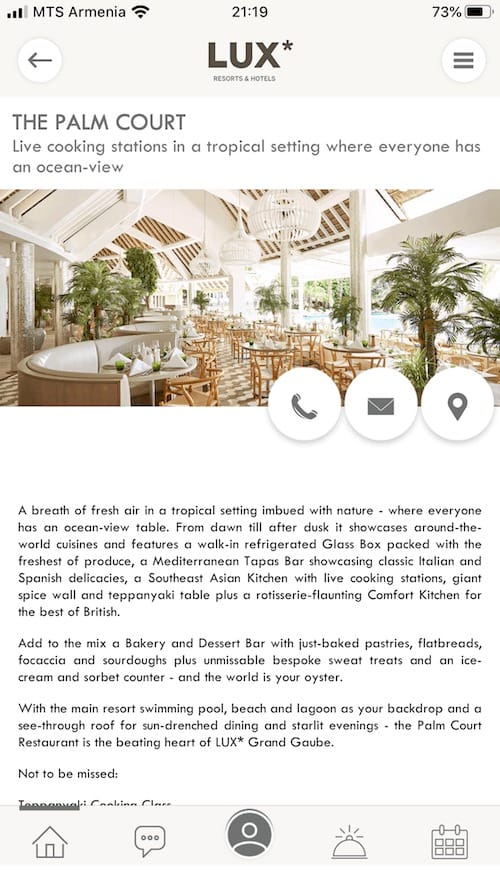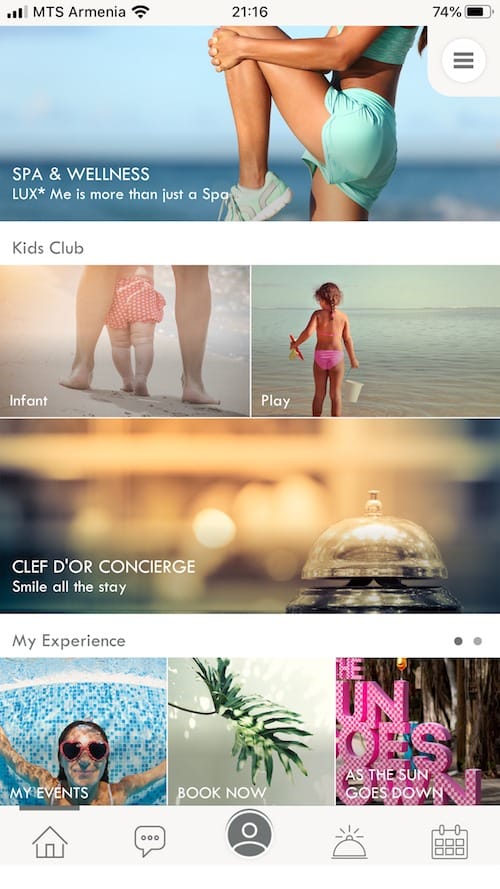 My Time at LUX Grand Gaube
My stay at LUX Grand Gaube was fantastic.
I was pretty busy when I was visiting the island, whether I was on a Mauritius tour or learning more about the history of the island at L'Aventure du Sucre, my agenda was packed and my time at the resort was a little limited.
However, I could have stayed there without leaving for days!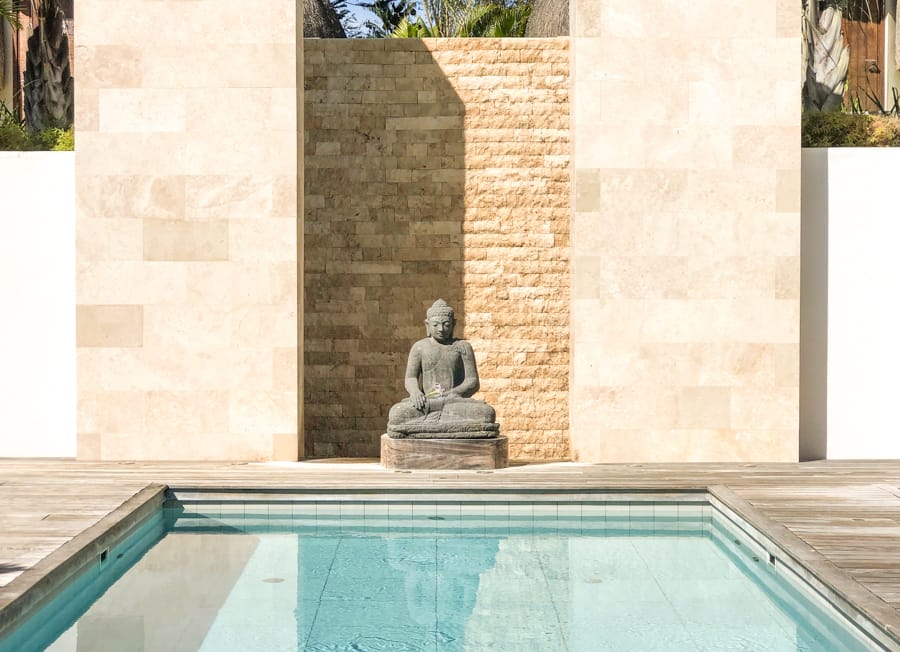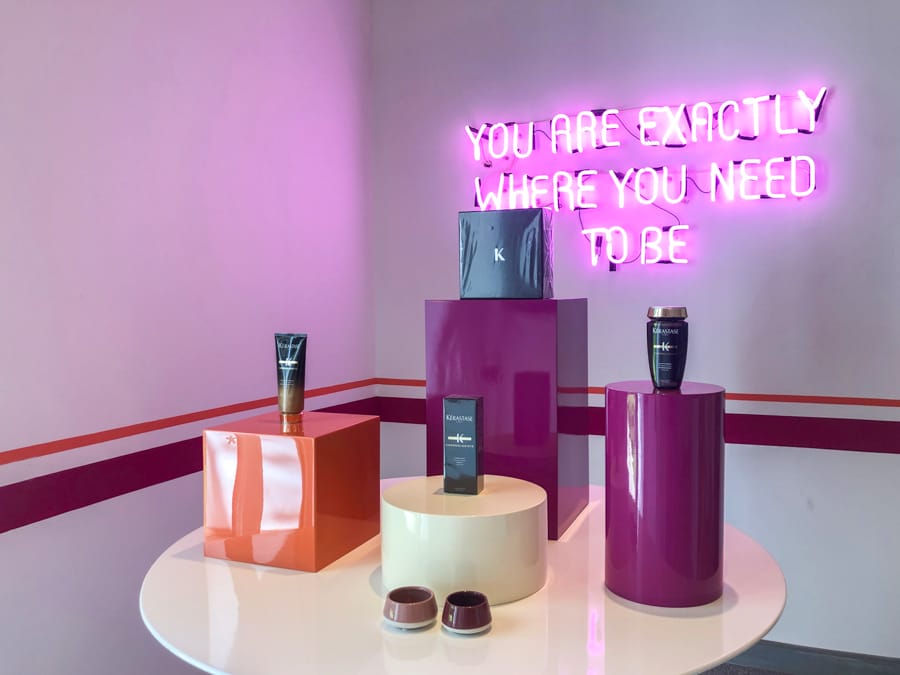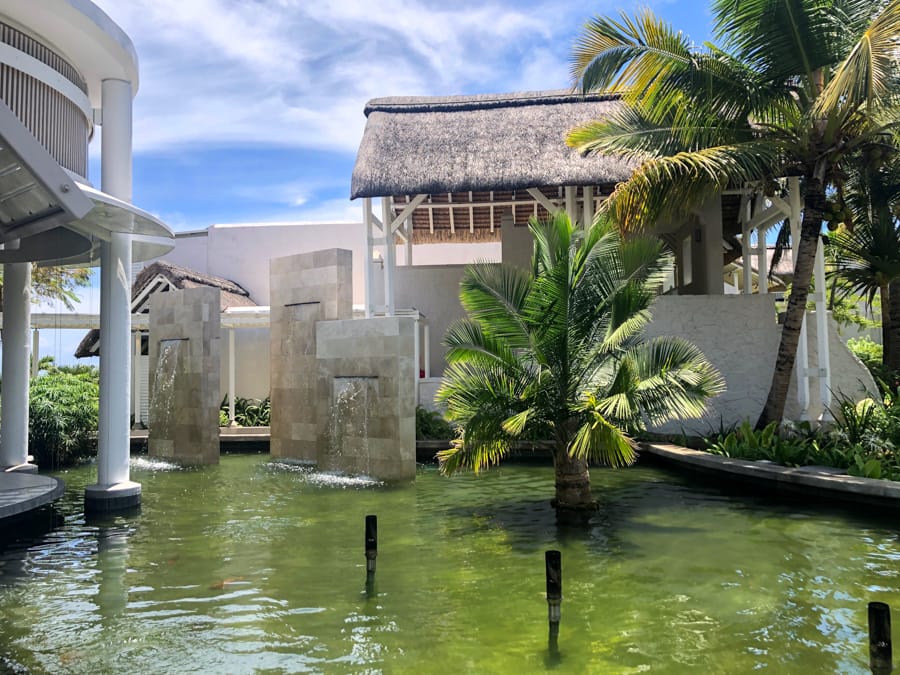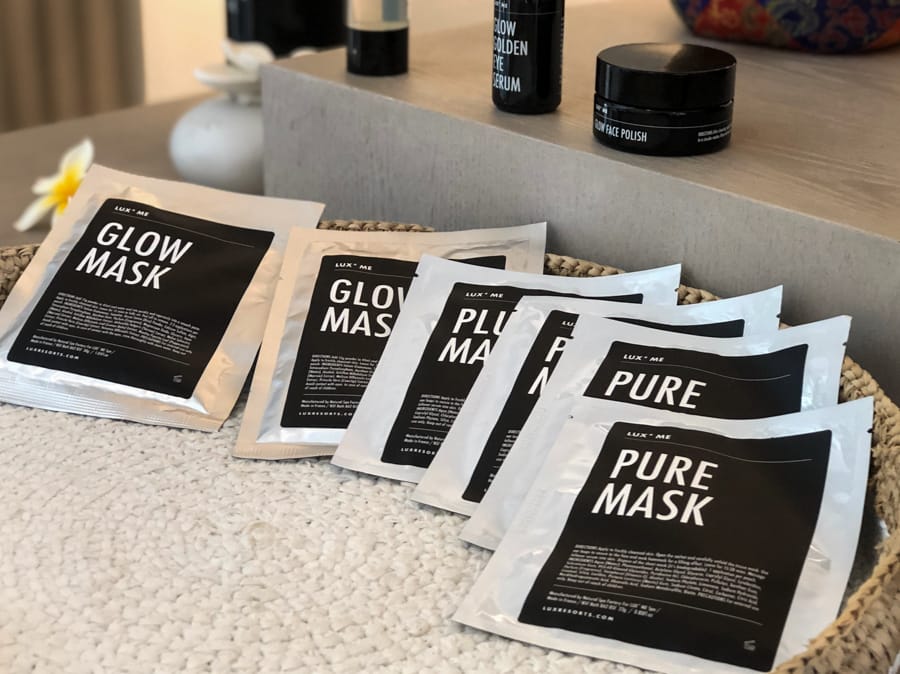 It is very rare that you find a resort that simply has it all… from a barbershop to a cinema to world-class dining options- but, LUX Grand Gaube really does have it all.
I hope you enjoyed my review of LUX Grand Gaube and you decide to opt to stay there on your Mauritius trip.
>> Click here to book your stay at LUX Grand Gaube <<
PIN IT FOR LATER!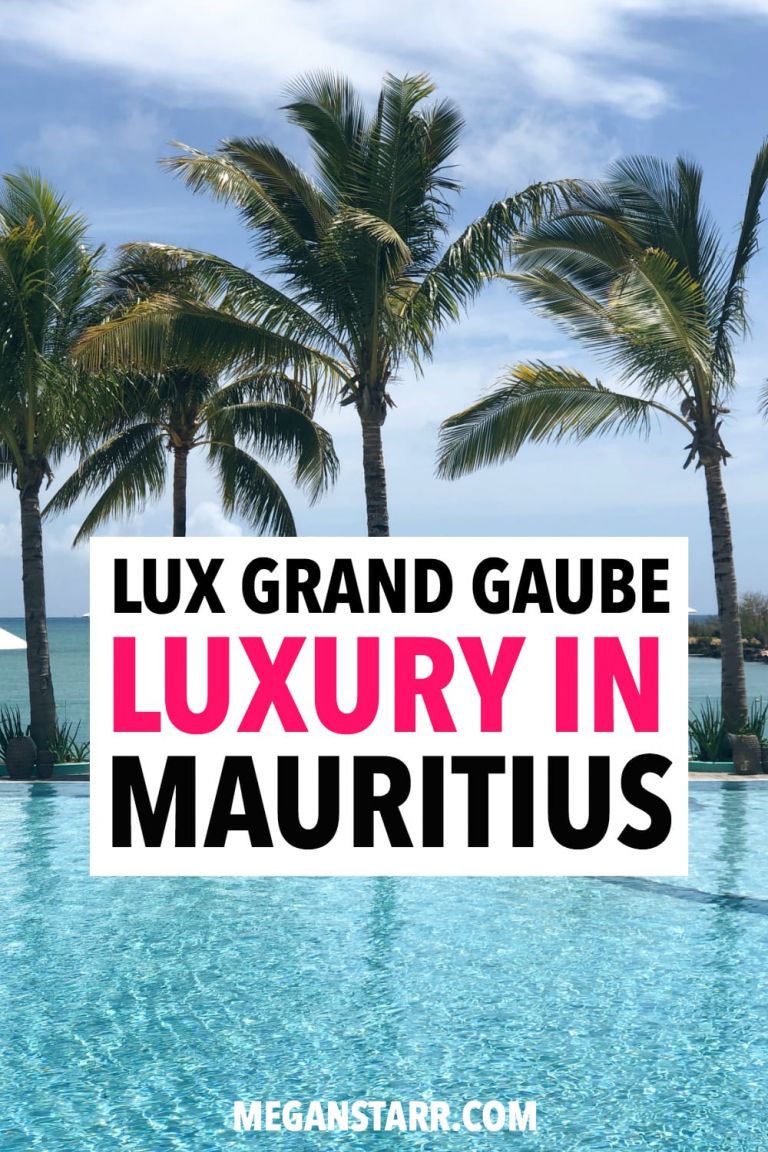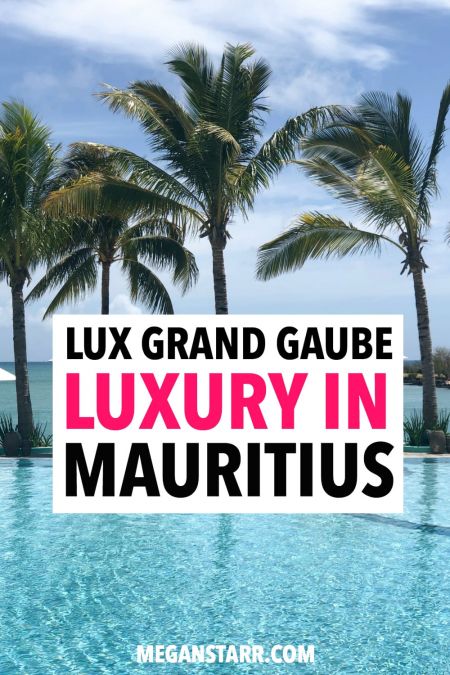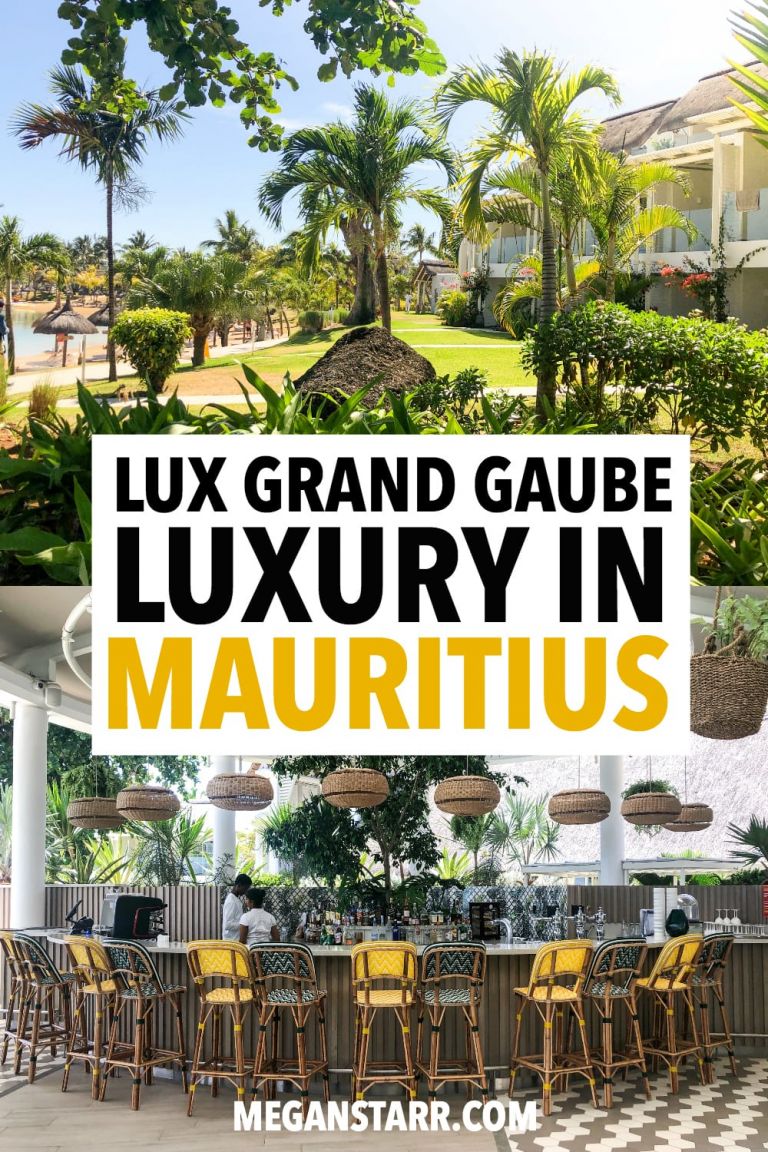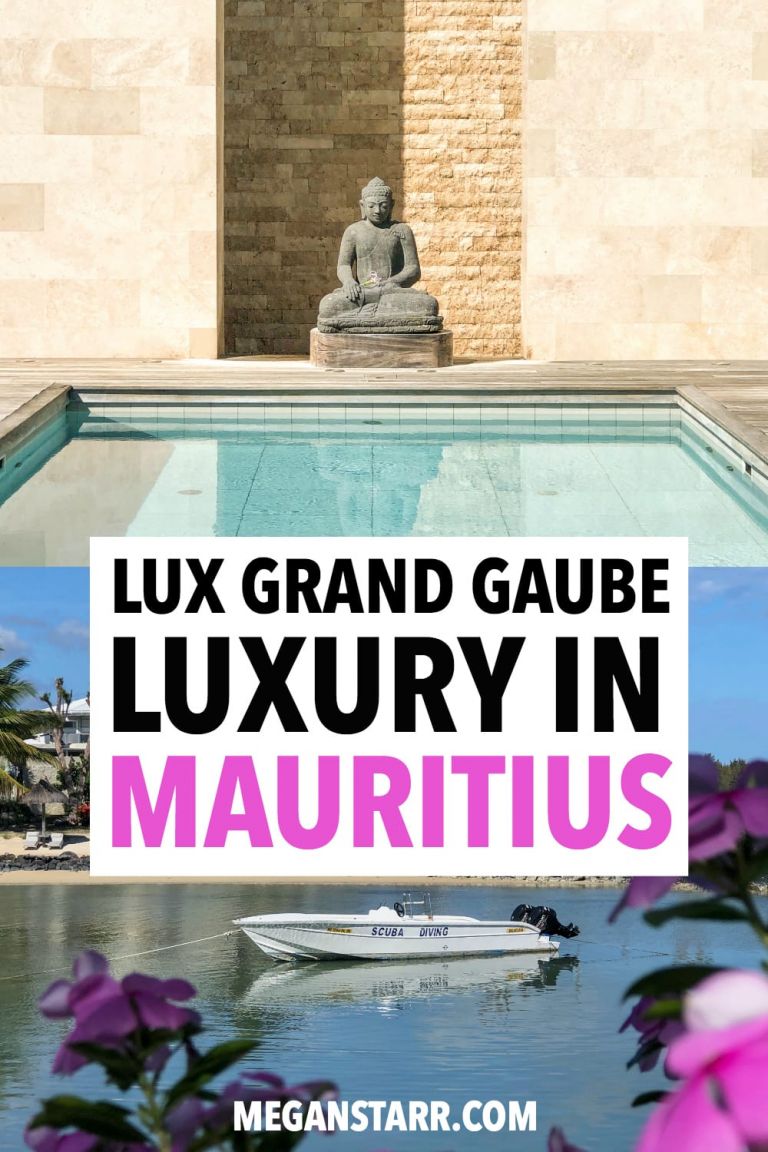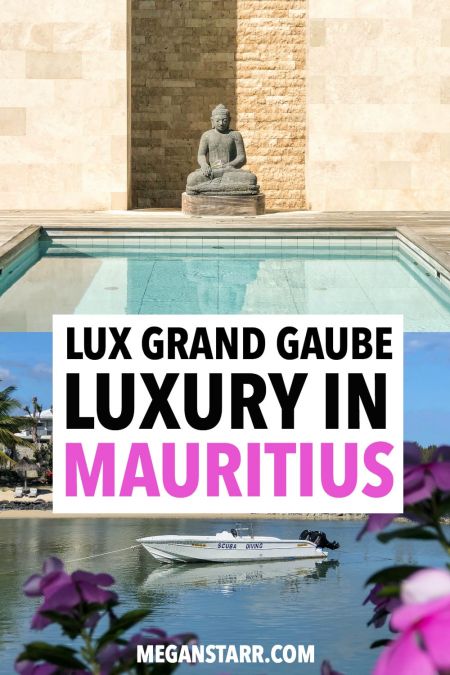 More Mauritius Travel Guides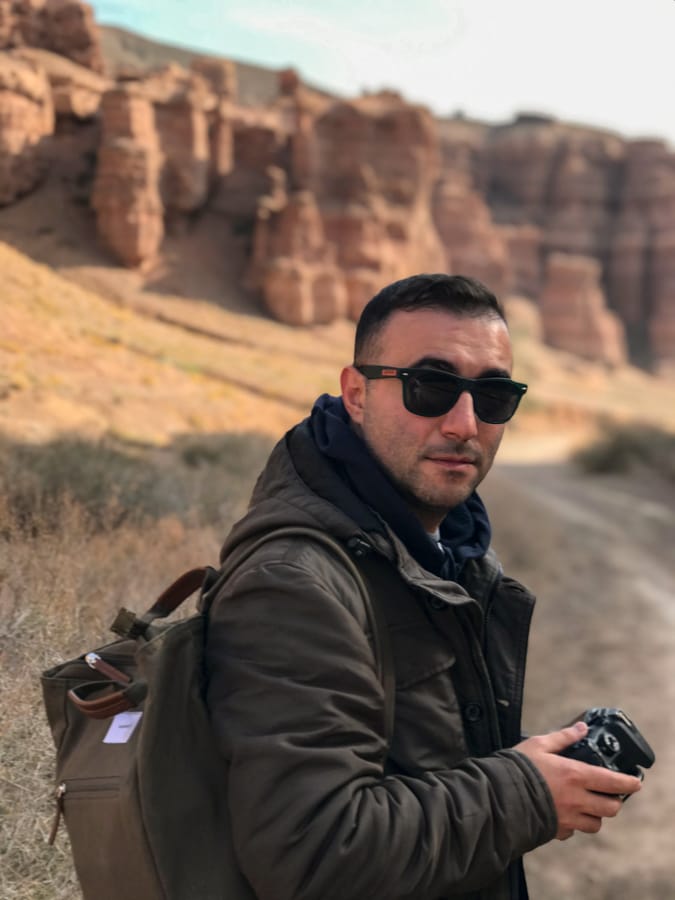 Aram is a travel blogger and writer from Armenia who spends his time between Spain and his home country. He is passionate about music and football (the European kind) and covers a lot of Western European destinations on the blog. Aram is a laidback traveler who enjoys meeting new people and finding the best food in each city that he visits (hence his frequent trips to France, Italy, and Greece!). He has been featured in (or written for) Forbes, BBC, The Guardian, Fodor's Travel, and more.