Many people will be surprised to see what there is to do when they travel to Mauritius.
There are heaps of Mauritius tours that you can join to make your trip easier throughout the island.
Are you planning your trip to Mauritius last minute?
If youʻre booking your trip to Mauritius last minute, we have you covered. Below are some of the top tours, hotels, and more!
🇲🇺 Top experiences and tours in Mauritius:
🛌 Top hotels in Mauritius (by area!):
🚗 Looking for the best way to get around Mauritius? Click here to check rental car rates for Mauritius!
These are the top-rated Mauritius excursions that will take you to some of the most beautiful spots on Mauritius and the nearby islands.
Best Mauritius Tours: Top-Rated Mauritius Excursions
There are so many tours of Mauritius available that you won't even have to consider renting a car when you travel to the island.
Many of the tours even offer hotel pickup included in the price, which is fantastic for those looking to have it completely arranged for them.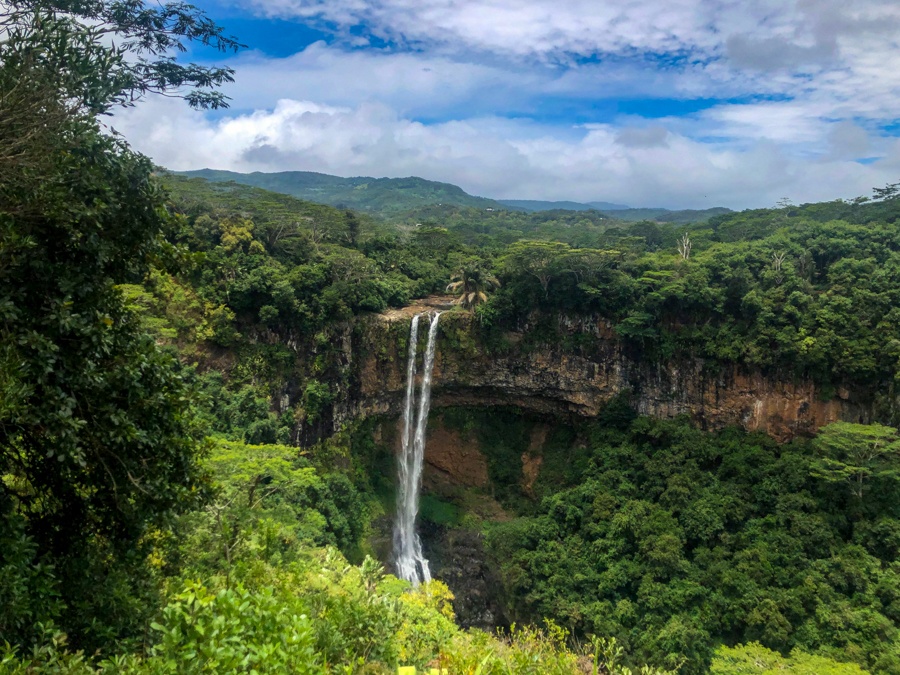 This guide will give you a recap and summary of the top-rated tours in Mauritius.
Some are adventurous, some are nature-filled, and some offer an insight into the history of Mauritius.
If you have additional suggestions, please list them below. We also give a few suggestions of what to bring on a Mauritius tour.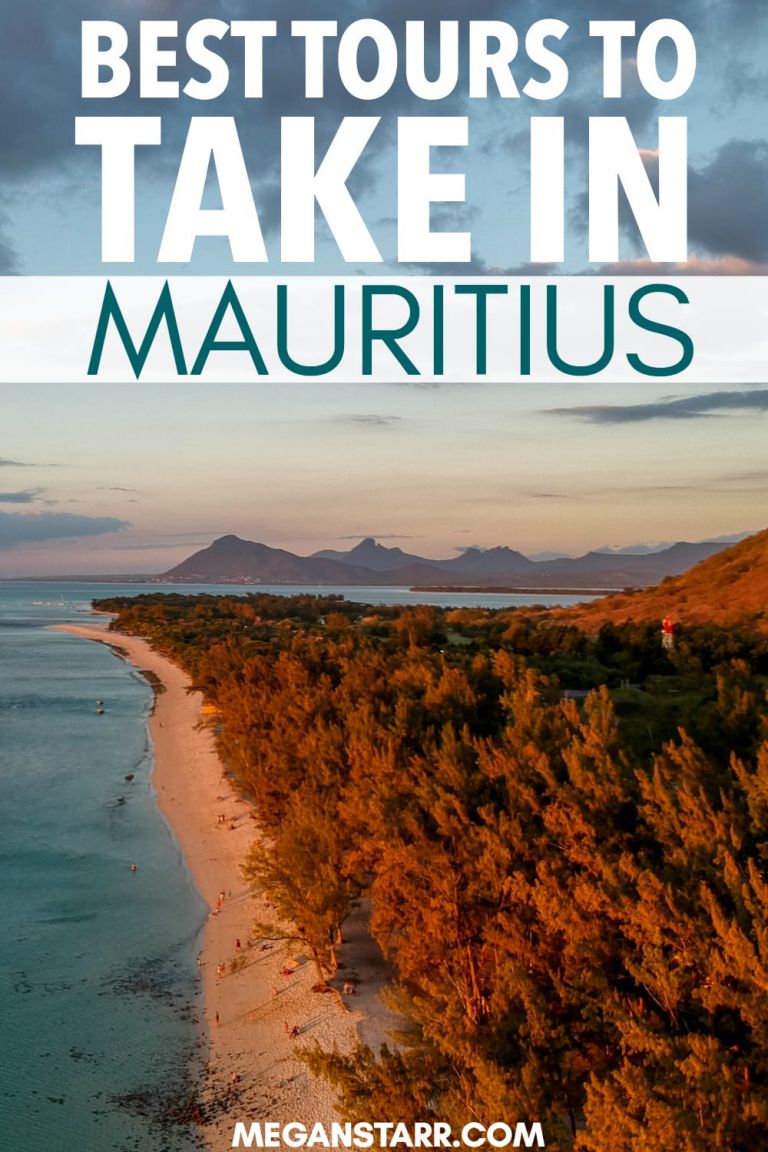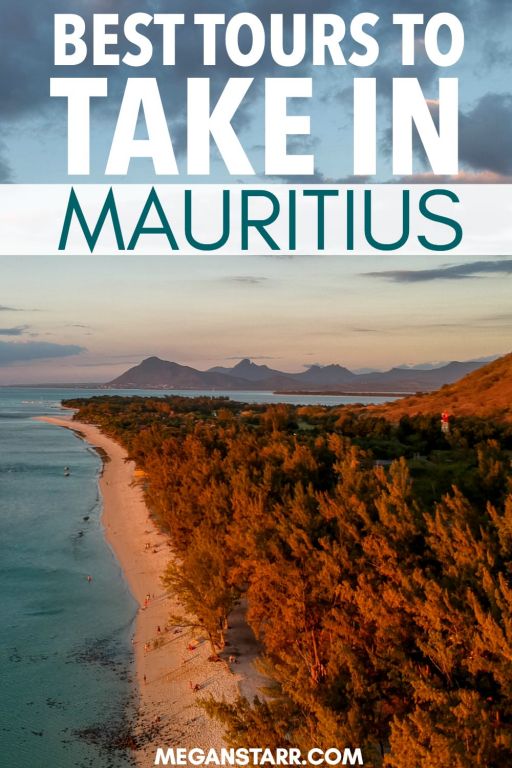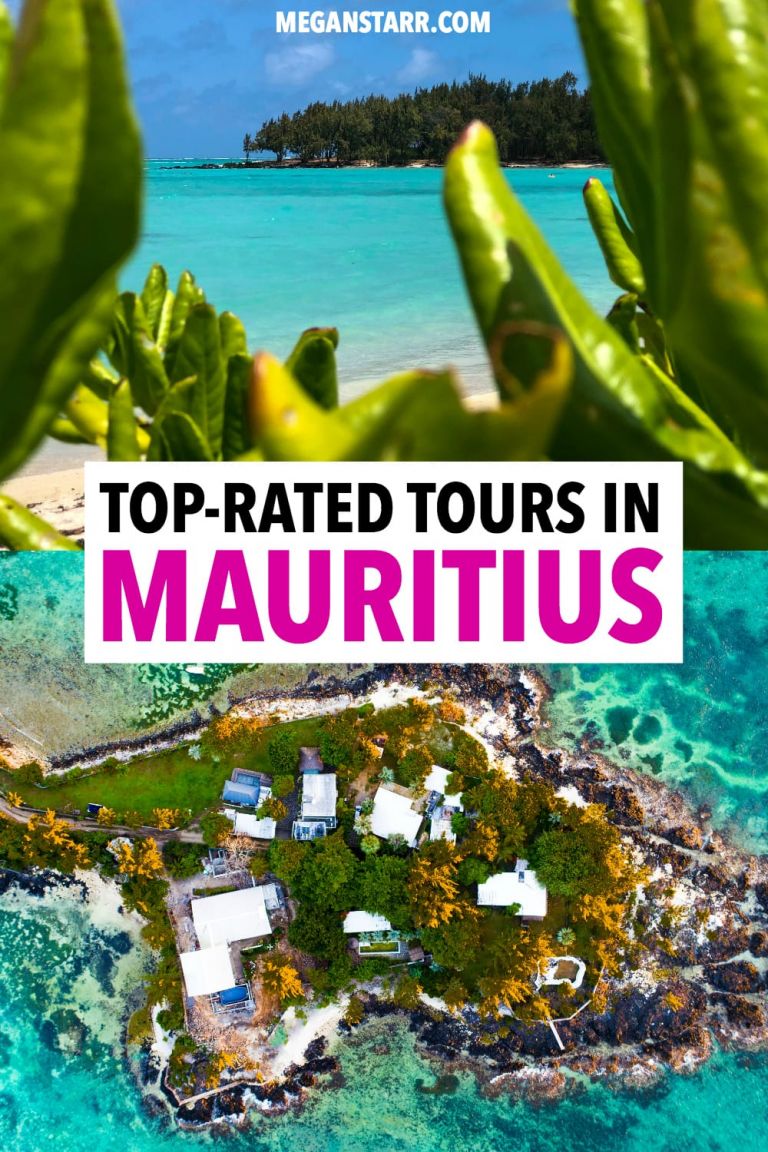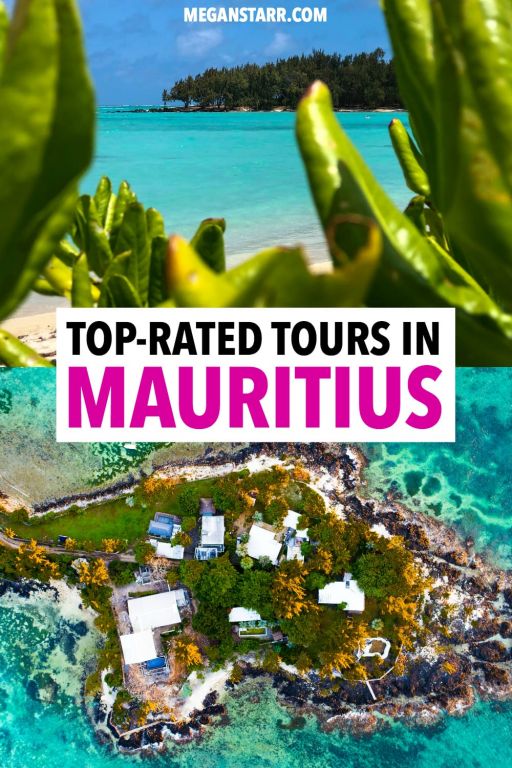 What to Bring on a Tour in Mauritius
There are a few things I recommend bringing on a tour in Mauritius.
Naturally, it depends on what season you travel in (rainy season vs. dry season) and what exactly you're doing.
So, just consider the items below based on your chosen tour and what season you are visiting Mauritius in:
I will soon put together a complete Mauritius packing list detailing what to pack for the trip (including clothing).
Do You Need Travel Insurance for Mauritius?
I highly recommend getting travel insurance for Mauritius.
I used SafetyWing when there and it was not only affordable but it also offered the same level of coverage I would get with other companies for a fraction of the price.
My policy covered me in both France and Mauritius (I flew over from Paris) and it was the same price for both destinations which I thought made things easy and seamless.
>> Click here to get a Mauritius travel insurance quote

Top-Rated Mauritius Day Tours
Dodo Trail Tour with Lunch (8 Hours)
Mauritius was the former home of the Dodo that was sadly driven to extinction by the first European settlers.
This tour will start off in Port Louis, the island's capital, where you will take in views over the city and surrounding areas.
As you work your way through the city, you will get to enjoy the main sights such as the renowned cathedral, an imposing structure that stands out against the brightness of the surrounding island vibes.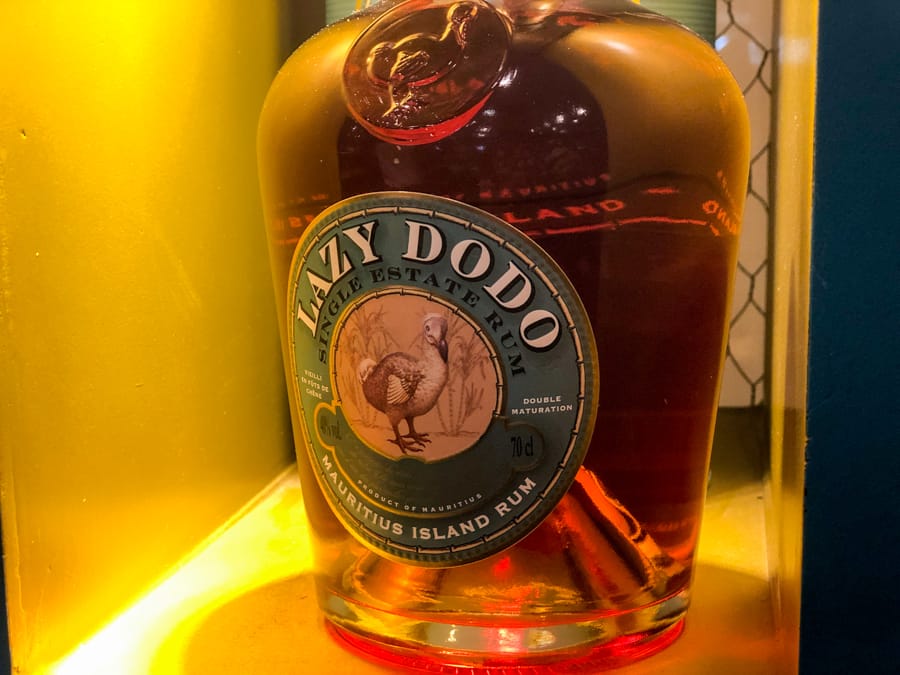 You will then head to a traditional market where you will see local vendors selling colorful, fresh local produce that will have your mouth watering and ready to gorge on as much Mauritian food you can eat.
The tour includes lunch at a traditional private home where you will be served a delicious traditional Creole meal.
After lunch, you will drive through the island to the Pamplemousses Botanical Garden (close to the L'Aventure du Sucre), which is home to some of the world's rarest plant species.
The tour lasts around 8 hours and includes hotel pick up, entrance fees, and lunch.
Tour of the Wild Southwest of Mauritius (8-9 Hours)
The island of Mauritius is stunning pretty much wherever you go, however, the southwestern part of the island might just be the most incredible part.
Tours to this part of the island can book up quickly as you get to experience unbelievable natural sights (trust me, I went on one of these!).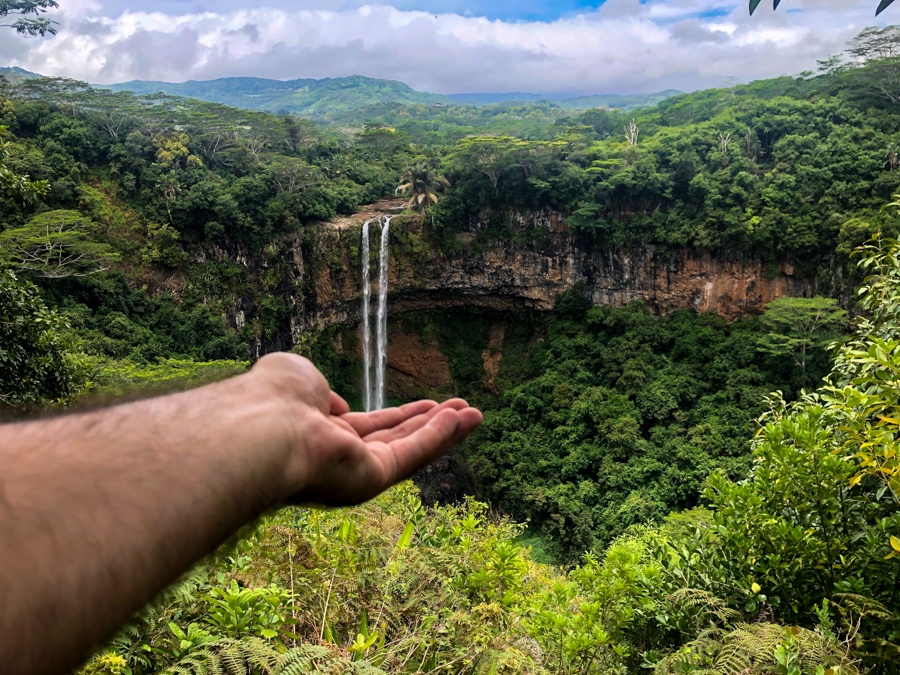 Tours tend to first head to the Chamarel Waterfall, a large and mighty waterfall that plunges down surrounded by lush green forests.
Close to the waterfall is the almost alien-like 7 color earth, a crazy basalt rock formation where the minerals have created a mesmerizing array of color throughout the rock.
These tours also include a trip to Grand Bassin, a sacred location amongst the country's Hindu population where you will learn all about the Hindu culture on the island.
Tours generally include a delicious lunch and some even include a rum tasting. Hotel pickup is included.
We have selected two options for this tour depending on your group size. One is public and the other is private.
Full-Day Cruise to Ile aux Cerfs (6-7 Hours)
Just off the eastern coast of Mauritius is the island of Ile aux Cerfs, a tropical paradise with tranquil turquoise waters, white sandy beaches, and lush vegetation.
These Ile aux Cerfs tours depart from eastern ports where you will board a luxury catamaran and set sail across the lagoon.
From the catamaran, you will be given the opportunity to snorkel in the clear waters of the lagoon amongst colorful reef fish or you can simply sit on board and relax with a drink and look out for dolphins playing in the ocean.
On the island itself, you can enjoy the beaches and waters or adventure a little inland to see the hidden treasures contained within.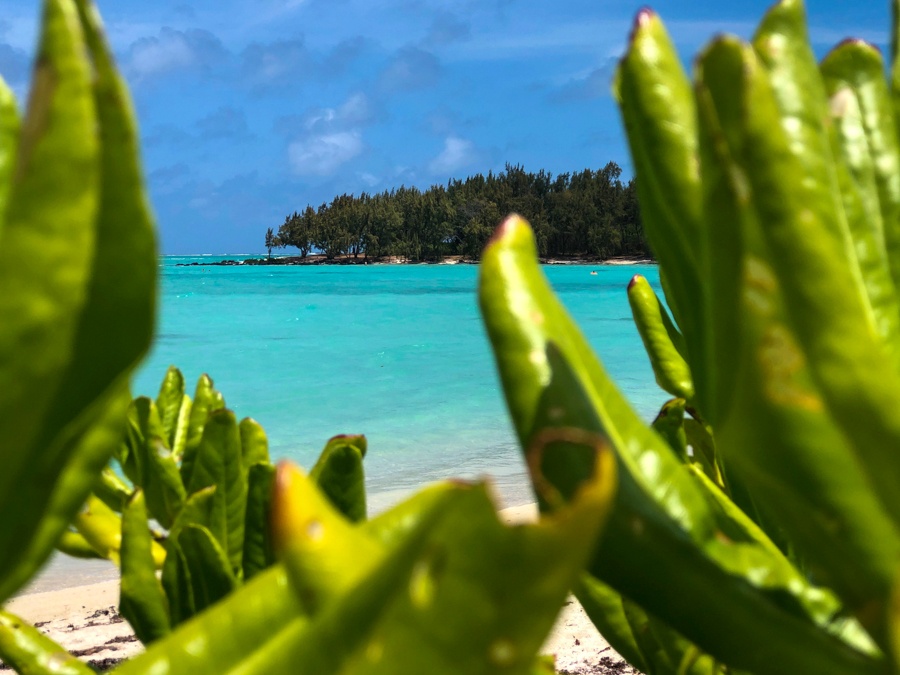 Boat tours to Ile aux Cerfs also tend to include a fantastic BBQ where local chefs will cook up a storm for you.
It is important to note, for insurance purposes, that if you consume alcohol, you may not be allowed to partake in some of the other activities like snorkeling after drinking.
As the boats have limited capacity, there is a chance that tours will sell out quickly, so I listed two top-rated options to help get you to Ile aux Cerfs.
Benitiers Island: Shared Swimming with Dolphins and BBQ (7.5 Hours)
In the seas around Mauritius lives one of the animal kingdom's friendliest animals, the dolphin.
Take an all-day tour out to sea to see these majestic creatures in their natural habitat.
Meeting at 7am, you will enjoy a beautiful breakfast to start your day off before heading out into the oceans to find the dolphins.
As you head out to the dolphins, your guide will explain the rules around encountering these animals in the wild so you do not cause harm or put yourself or others in danger.
The advantage of the tour leaving early means you will beat the other boats to the area and have time alone with the dolphins in peace.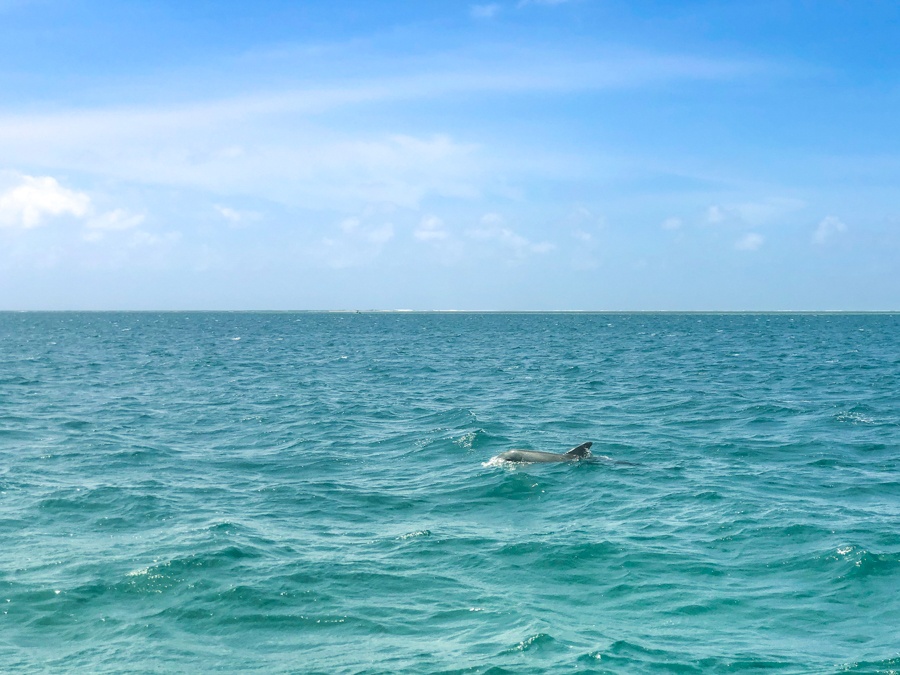 You will then spend time snorkeling amongst the coral reefs and see the beautiful fish that live on the reef.
The last stop will be Benitiers Island where local chefs will cook a fantastic BBQ on the beach with fantastic fresh seafood.
Bois Cheri, Saint Aubin & La Vanille Nature Park (8 Hours)
Explore a slightly different side of the island and learn all about the culture and industries that supported the island throughout the years.
The tour starts with a trip to Bois Cheri tea factory, where you will learn all about the production of tea on the islands followed by a tea tasting.
From the tea plantation, you will head to La Vanille, a former vanilla and Anthurium plantation which has been changed into a nature reserve where they breed endangered species for conservation purposes.
The main animals they breed are the giant tortoise and the Nile crocodile in an attempt to sustain stable populations that, in time, can be used to bolster population levels in their normal ranges.
You will then head to one of the island's former sugar cane plantations.
The plantation is now home to beautiful gardens, a rum distillery, and a small farm.
After exploring the grounds, you will have the chance to taste the rums produced in the distillery and enjoy the beautiful fruits grown on the farm.
The final stop will be Gris Gris, an amazing viewpoint, where you can see out over the cerulean waters of the Indian Ocean.
The price of the tour includes hotel pick up, lunch, and all entrance fees.
Ile des Deux Cocos Day Trip with Transfer (8 Hours)
One of the best things to do in Mauritius is to take the opportunity to explore one of the private island paradises that rise up out of the lagoon.
On this day trip Ile des Deux Cocos, you will be picked up from your hotel and taken to the harbor where you will board your boat to the island.
While on the island, you can enjoy snorkeling around the reefs where colorful fish swim between the coral.
Alternatively, you can enjoy a glass-bottom boat ride over the coral reefs and the wildlife that inhabits them.
During lunch, you will enjoy an amazing BBQ buffet with freshly grilled meats, fish, and vegetables.
In the afternoon, explore the inner parts of the island or relax on the golden white sands while you sip a drink and experience the true delights of this luxurious island.
Before you leave, you will enjoy a delicious local rum cocktail.
The tour includes everything including drinks and food throughout the day.
Mauritius à La Car: Full-Day Tour with Chauffeur Guide
If you are looking to plan your own Mauritius itinerary, this tour is the perfect option for you.
Choose the sights you wish to see on the island and plan the best route with your expert driver who will make sure your itinerary is feasible and make some further recommendations of awesome and not be missed sights and viewpoints.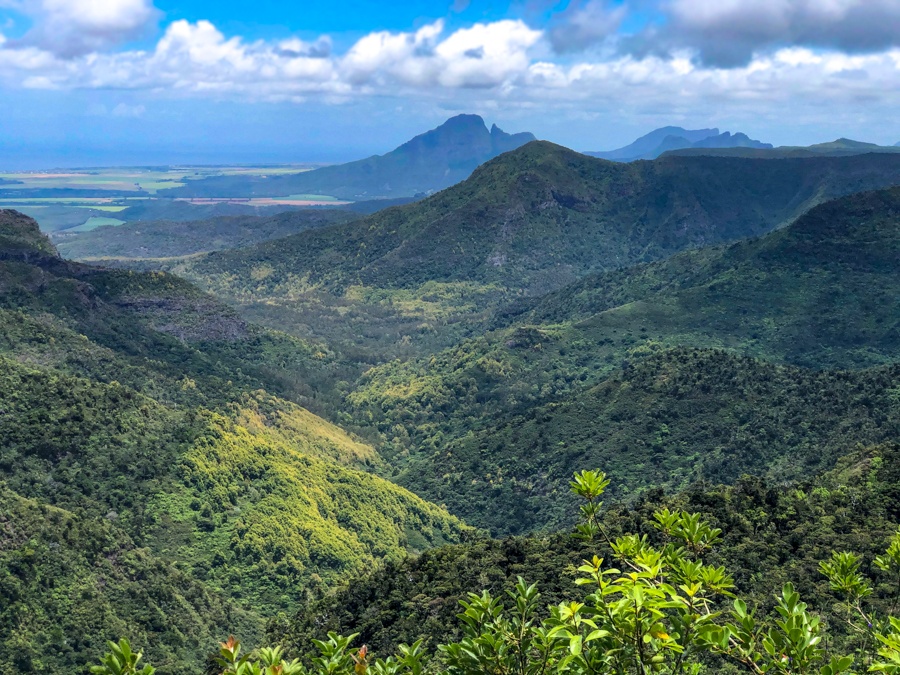 For lunch, the driver will suggest local eateries where you can enjoy delicious Mauritian food.
The price of the tour is only for the driver and car and can include up to three people- everything else such as entrance fees and lunch will need to be purchased additionally.
This is a brilliant option for those wanting to see a fair amount in one day when most tours focus on certain areas of the island.
UNESCO World Heritage: Le Morne Brabant Guided Tour (4 Hours)
In Mauritius, you will find unspoiled nature that is home to rare species of plants and animals.
One of the best ways to get up close to the natural beauty of the island is to enjoy one of the hikes that are on offer.
One of the most popular hikes on Mauritius is the trek to the summit of Le Morne Brabant.
Located on the southwestern tip of the island, it is the rumored site of one of the island's most important legends which may very well be true.
It is believed that the mountain was used as a refuge by escaped slaves and upon the abolishment of slavery, the police went to the mountain to inform the former slaves they were free.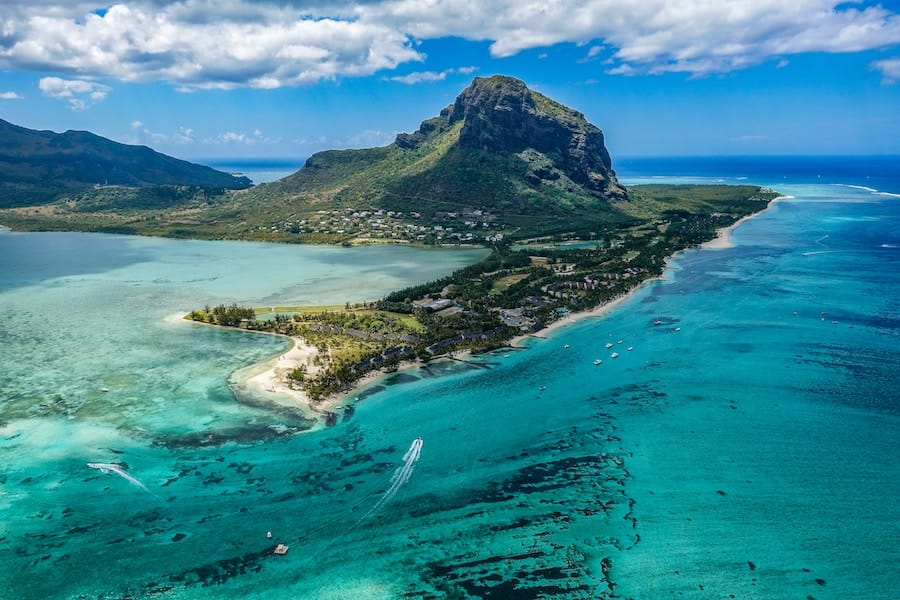 However, the people on the mountain feared being recaptured and ran to the top of the mountain and jumped to their deaths.
Although the legend cannot be verified, it led to the mountain being deemed a UNESCO World Heritage Site.
Along the journey to the summit, you will take plenty of breaks to take in the views and learn a little bit about nature that you pass as you reach the summit.
From the top of the mountain, there are stunning views out over the lagoon and the island's interior.
The hike lasts for around 4 hours and even though it is not too strenuous, it is not suitable for those with limited mobility.
Tamarind Falls Highlights 3-Hour Hiking Trip (3 Hours)
This tropical paradise is full of plenty of amazing scenic spots and hiking routes that it feels almost impossible to choose which one you should do.
One of the best hikes on the island is to Tamarind Falls, one of the most beautiful waterfalls on the island.
The hike starts in the town of Henrietta where you will hike through sugar cane fields until you reach a beautiful canyon full of waterfalls.
On the way to Tamarind Falls, you will encounter many smaller waterfalls with natural pools where you can enjoy a swim in the fresh, clean river water.
The hike will culminate in reaching Tamarind Falls, one of the most photographed waterfalls on the island.
There are several options for tours available, which include pickups from various different locations around the island.
There is also a private hike option that includes extra refreshments and snacks.
Black River: Dolphin Swim and Whale Watching by Speedboat (6 Hours)
Around the coastal waters of Mauritius, there are plenty of majestic dolphins and whales that call these pristine waters home.
One of the best ways to see these beautiful animals is on a small group tour with expert locals.
When choosing an animal-based tour or activity, I always make sure that the tour is ethical and has the best interest of the animals in mind.
This small-group tour starts early in the morning where you will enjoy a delicious breakfast and learn all about how to treat the dolphins with respect and ensure they are not stressed out by the experience.
There are two types of dolphins in the regions, bottlenose and spinner, both of which are very friendly.
You will enter the waters in pairs with a guide to minimize any stress to the dolphins who will choose whether they want to greet you or not.
After swimming with dolphins, you will venture out further to deeper water where there is a possibility to meet resident sperm whales or other species of migrating whales.
The tour includes breakfast and a light lunch.
Mauritius Day Tours Mentioned in this Guide
This is a quick list of the Mauritius tours mentioned in this guide:
Where to Stay in Mauritius
I stayed at two different, yet wonderful properties when I was in Mauritius.
Below are the two places I stayed in Mauritius (both of which I highly recommend!).
My friend, Emily, also recommends the Beachcomber Trou aux Biches if you're seeking an alternative.
Lux Grand Gaube (Luxury)
This hotel is a 5-star resort that was absolutely sensational and was the first place I stayed at on Mauritius.
LUX Grand Gaube had a private beach, large and comfortable rooms (with a really cool design!), restaurants on-site, spa, sauna, tennis courts, cinema, and much more!
If you're looking for luxury, this is the place to call home for your Mauritius trip!
>> Click here for rates and availability at LUX Grand Gaube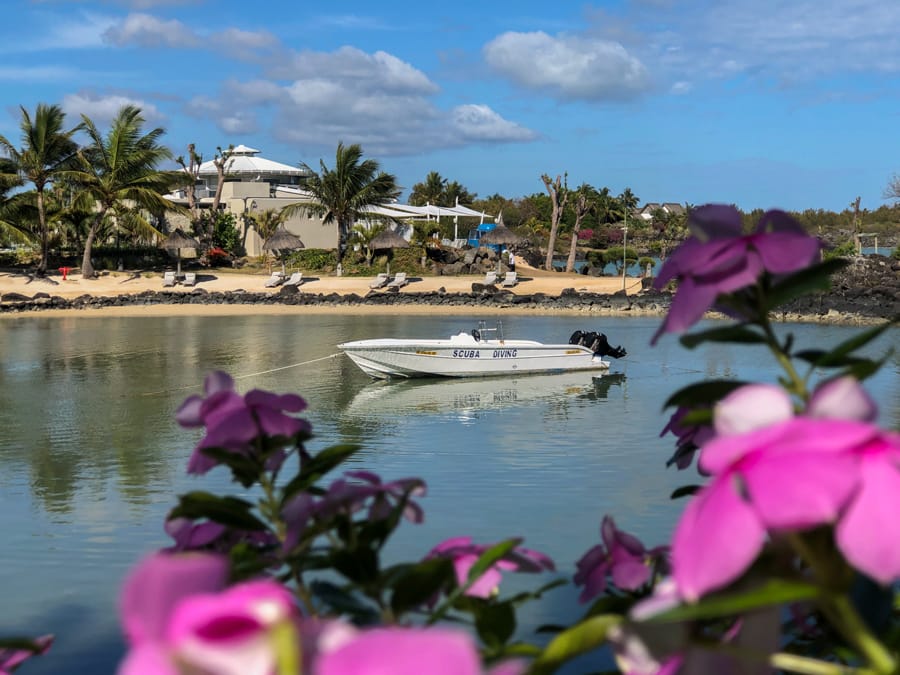 Voila Bagatelle (Mid-range)
If you're traveling to Mauritius and in search of a mid-range property, Voila is an excellent choice!
They have a restaurant on-site, nice rooms, and are located in the center of the island a bit.
While you won't have a private beach, you will have a nice craft brewery next door and a lot of options there!
>> Click here for rates and availability at Voila Bagatelle
If you have any questions about any of the tours listed, please feel free to contact me so I can give you additional information.
I hope that you find this guide useful if you're looking to book an excursion on Mauritius or seeking the best day tours of Mauritius.
PIN IT FOR LATER!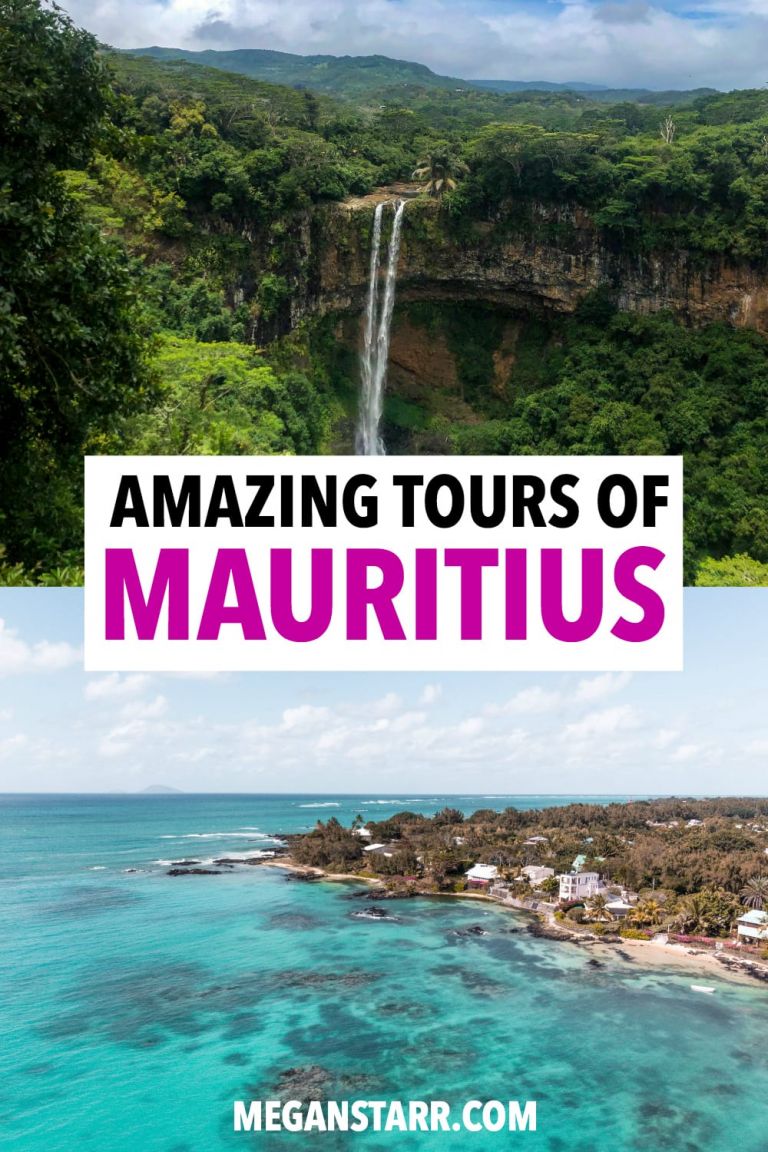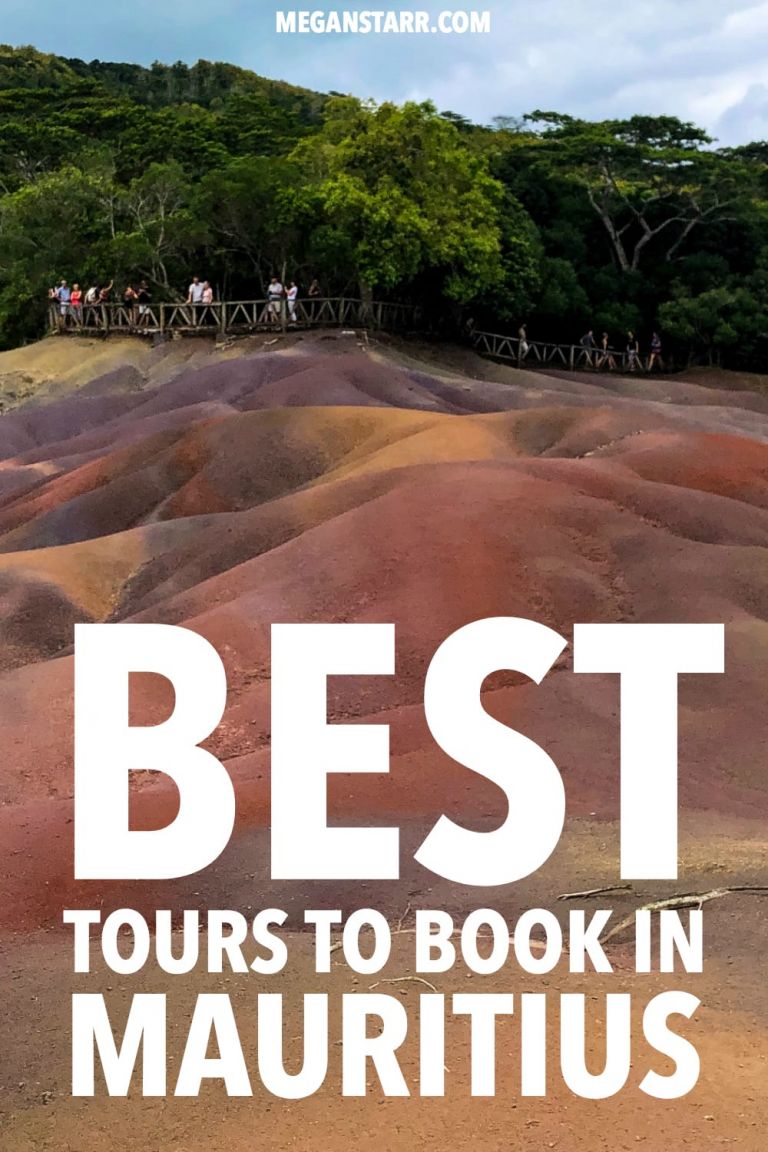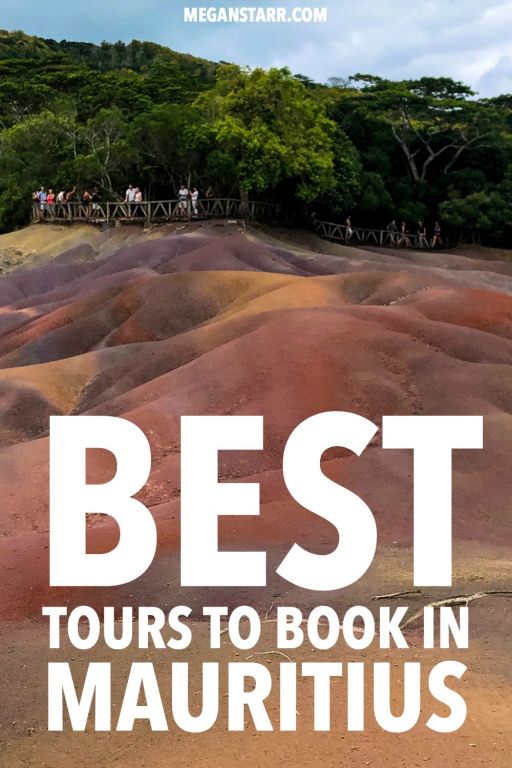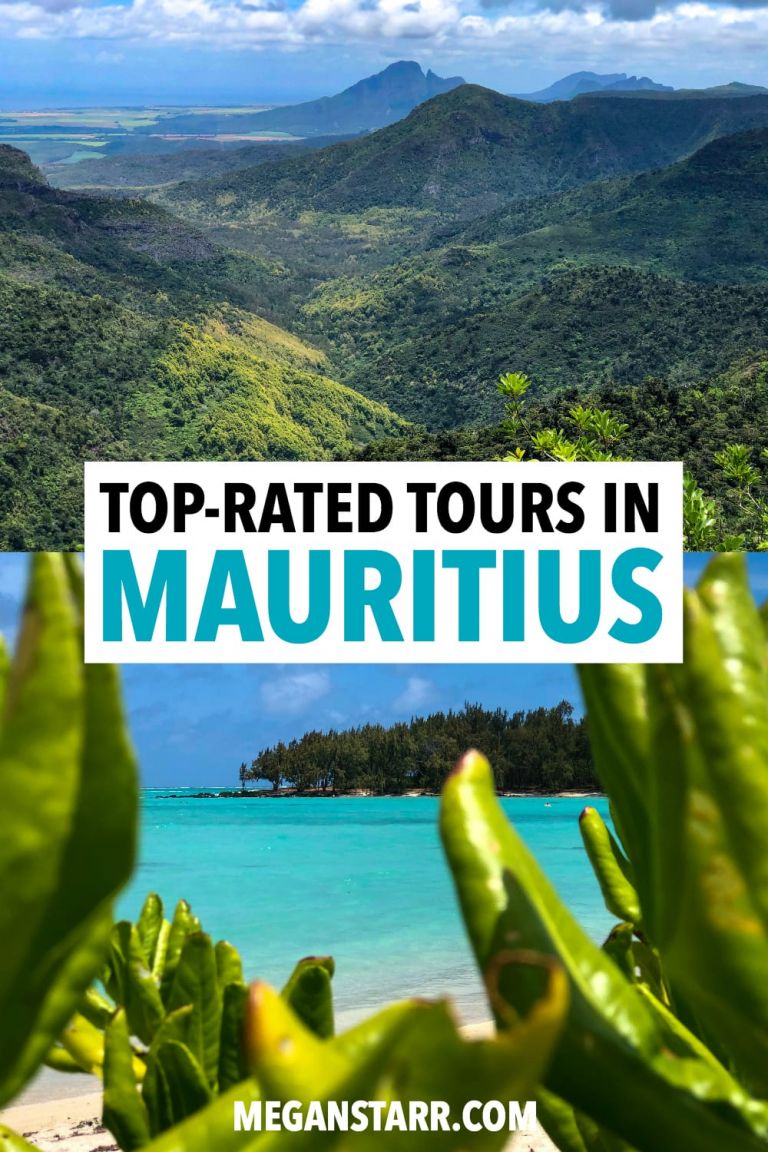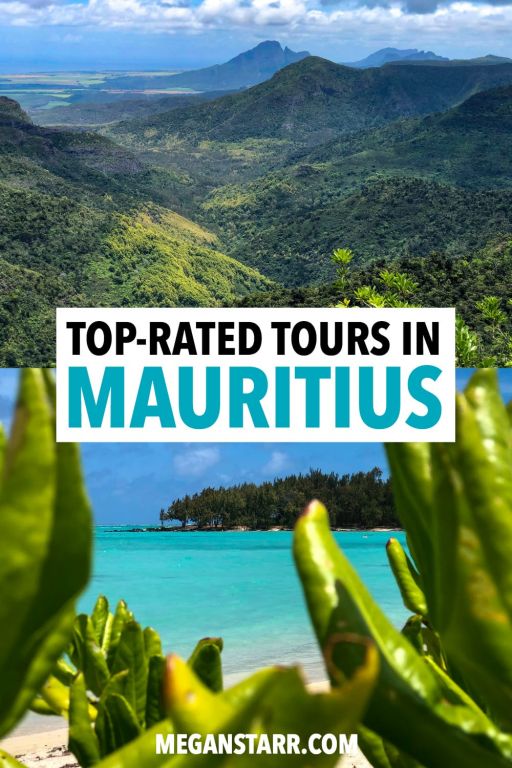 More Mauritius Travel Guides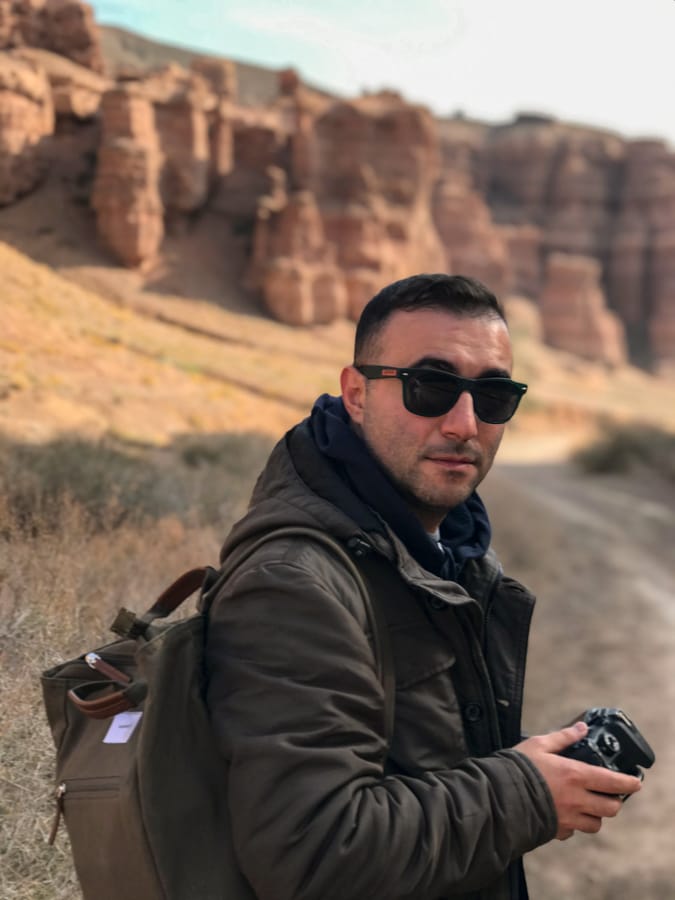 Aram is a travel blogger and writer from Armenia who spends his time between Spain and his home country. He is passionate about music and football (the European kind) and covers a lot of Western European destinations on the blog. Aram is a laidback traveler who enjoys meeting new people and finding the best food in each city that he visits (hence his frequent trips to France, Italy, and Greece!). He has been featured in (or written for) Forbes, BBC, The Guardian, Fodor's Travel, and more.