There are many things to do in Svalbard for those visiting this majestic, Arctic wonderland. This is a guide on what to do in Svalbard for those visiting this part of Norway.
Are you planning your trip to Svalbard last minute?
If youʻre booking your trip to Svalbard last minute, we have you covered. Below are some of the top tours, and more!
Top Experiences and Tours in Svalbard:
Things to Do in Svalbard
For those of you who follow me on the various social media channels that I'm lousy at updating, you know that I went to Svalbard back in May.
Svalbard is a group of islands in the Arctic that belong technically to Norway, but also have many Russian residents and some interesting Soviet history.
The main city up there is Longyearbyen, a city of around 2,000 people that is situated on the island of Spitsbergen (check out this site for more facts about Longyearbyen).
Most residents are up there working, whether it be for oil companies, research assignments, or at the few bars and hotels in the city (residents pay little to no tax while living in Svalbard).
Svalbard has, in recent years, started to accept tourism. I knew right after moving to Norway that I wouldn't leave this country without seeing this magical place.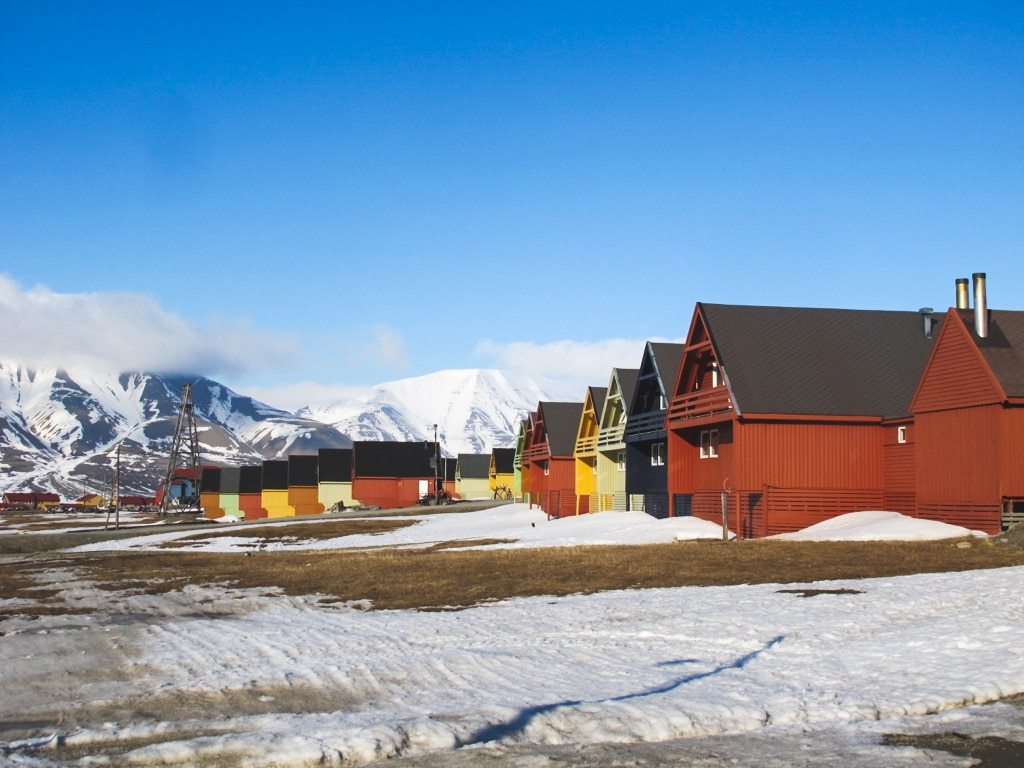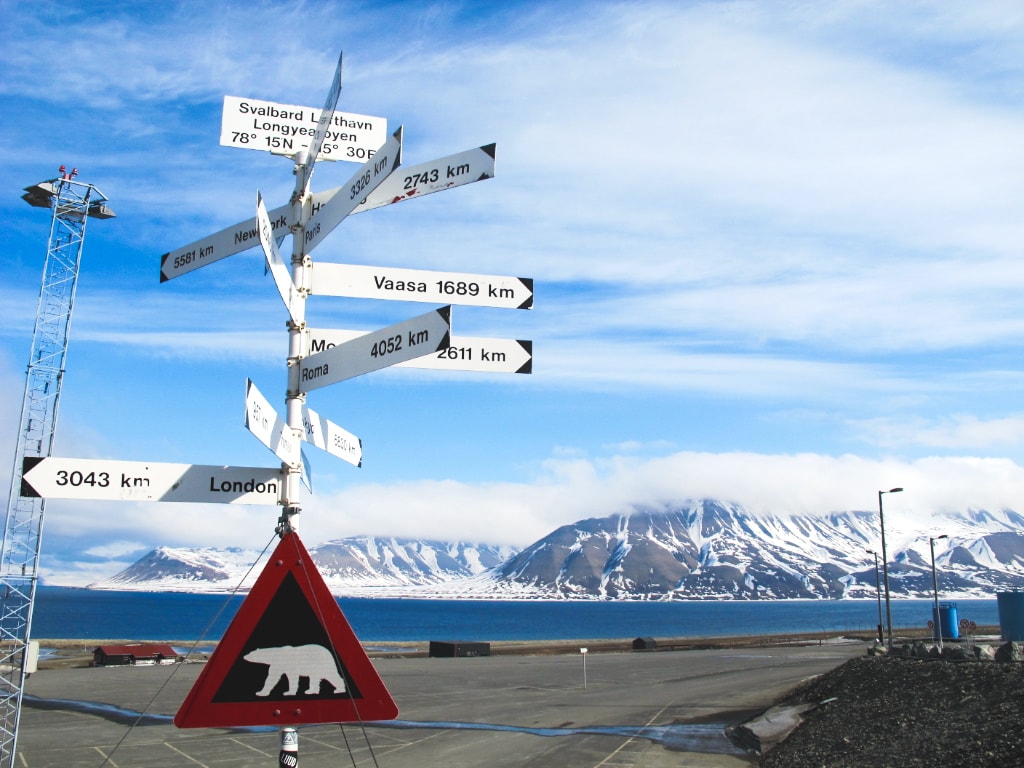 There are surprisingly many different ways to get to Svalbard. You can turn the trip into a boat trip, like with Oceanwide-Expeditions.com, or you can fly.
Due to time constraints, I chose to fly. The flight with Norwegian Airlines took around three hours in total directly from Oslo.
Anyone who has flown over Norway knows that it is imperative to grab a window seat for the flight as the views of the country are jaw-dropping. And once you're hovering over Svalbard, you won't be able to stop gazing out that window.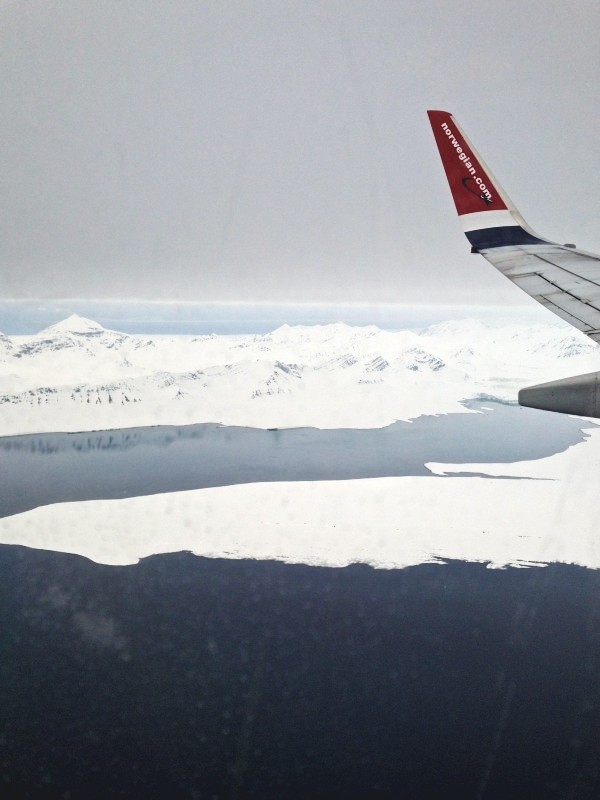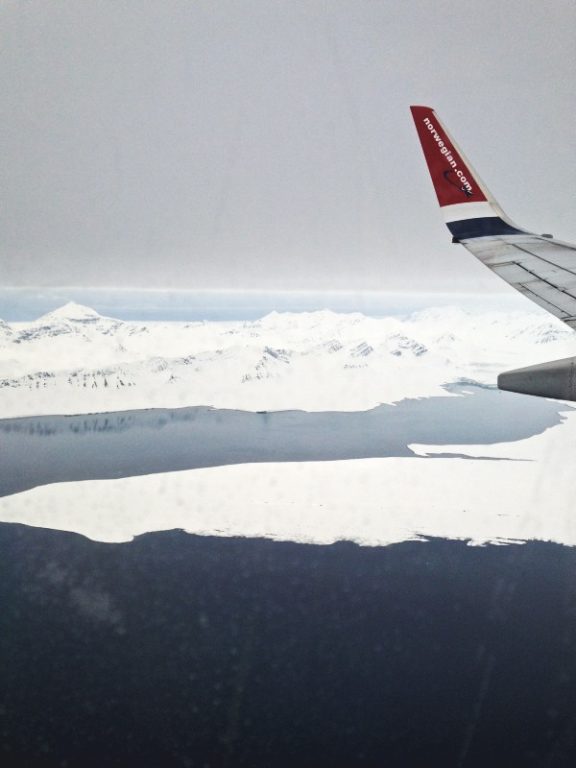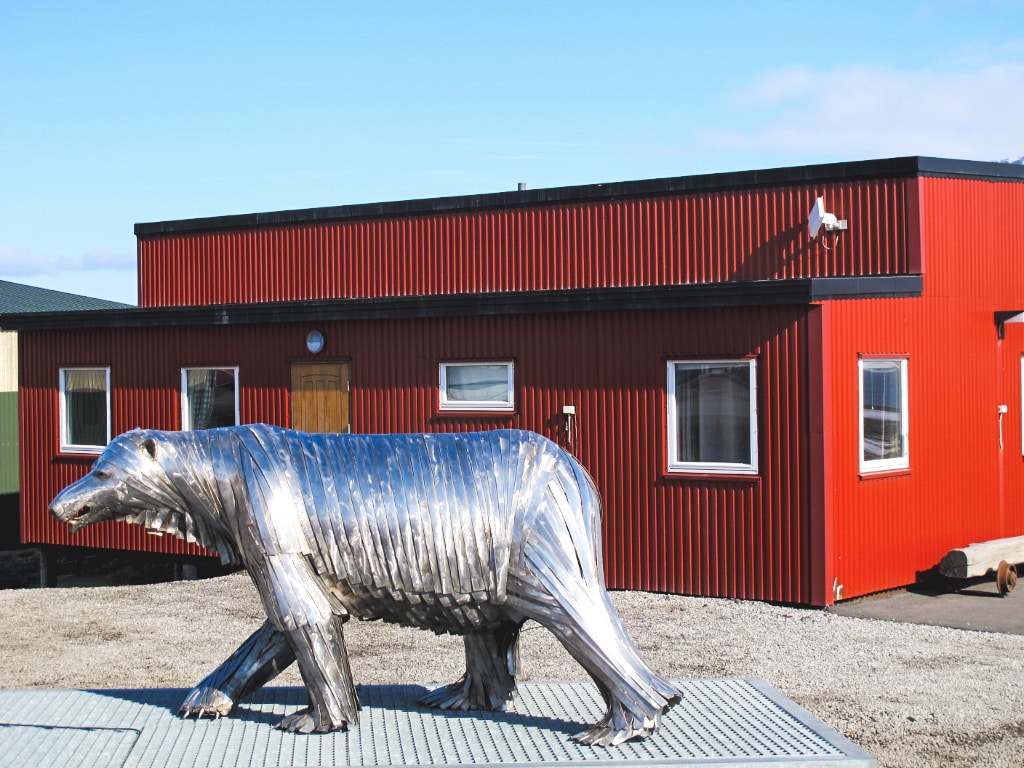 <NOT a real polar bear as much as it may look like one>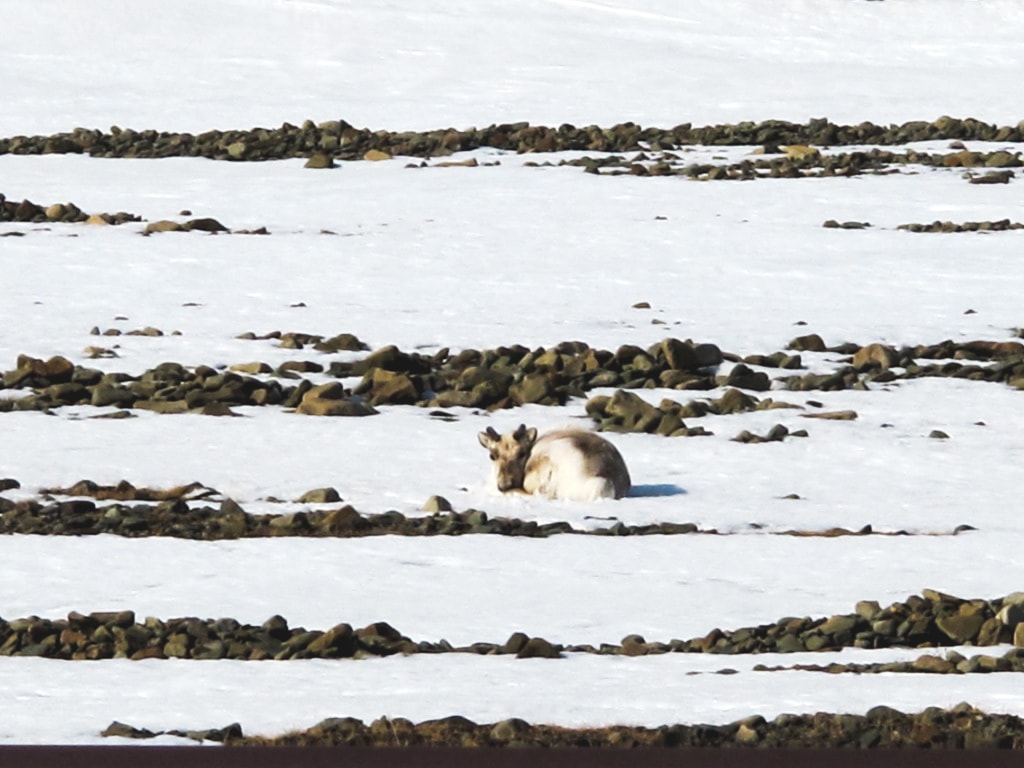 <That is a real reindeer though>
I was there in late May and the midnight sun was doing its thing. It definitely gave me a guilty feeling as I would leave the bars at 2am and the sun would be beaming in my face as if it were 8am. And sleeping?
Let's just say that most sleep was alcohol-induced because there was no way I was actually going to catch any zzzzs by laying there without having my windows boarded up. My Svalbard hotel was definitely not giving me the sleep I wanted and needed.
To be honest, Longyearbyen is boring. If you don't get out into nature or explore Spitsbergen further, Longyearbyen may leave you disappointed if you're there for too many days.
I was there a total of two full days (and spent another day on a boat on a disaster trip getting to Pyramiden which I need to discuss at some point on my blog) and was pining for stuff to do after one.
It's beautiful but small, and the only thing there is to do is go to the bar.
Okay, so I wasn't left that disappointed…
Where to Stay in Svalbard
I wrote an entire guide to where to stay on Svalbard that you can check out.
I stayed at the Coal Miner's Cabin (formerly known as the Spitsbergen Guesthouse). I quite liked the room. It was a private room with two twin sized beds (used to be a mining dorm back in the day, hence the name) and a community bathroom. It includes a typical Norwegian breakfast and they will arrange any of your excursions for you. Prices are seasonal My only tip is for you to ensure you do NOT leave your shoes in the public commons area.
In Svalbard, you're required to remove your boots/shoes before going into some establishments or hotels. Take them off, but keep them with you. The person I was traveling with had theirs stolen. The guesthouse is slightly outside of the center of Longyearbyen and is about a thirty-minute stroll into the actual town. While I thought this would be annoying, it was actually quite nice and relaxing. The views didn't suck, either.
Click to check rates and availability at the Coal Miner's Cabin.
If you are looking for other options, some recommended ones are:
Budget
Longyearbyen Camping. This is a full-on nature experience at the top of the world.
You will not be based in Longyearbyen, however, but about 4km outside of it as you get to experience Norway camping as wild as it can get! Prices are 120 NOK per person per night and up. Click to check rates and availability at Longyearbyen Camping.
Mid-range
The place I stayed above is considered mid-range accommodation and starts at 340 NOK a night for a shared room (3 person room). You can also get a single for around 610 NOK a night.
Gjestehuset 102. This guesthouse is in the same area as the Coal Miner's Cabin and is very affordable. You can get a dorm for around 300 NOK a night and a single for 475 NOK and a double for around 850 NOK a night. Click to check rates and availability at Gjestehuset 102.
High-end
For those who like high-end living, you can find a couple of places in Longyearbyen worth staying at.
Radisson SAS Polar Hotel. This hotel claims to be the world's northernmost full-service hotel and offers an array of amenities to its guest. The Radisson will run one about 1450 NOK during high-season. Click to check rates and availability at Radisson SAS Polar Hotel.
Funken Lodge. This hotel is seasonal and slightly more expensive than the Radisson. It is located on Haugen in Longyeardalen and offers awesome views of the valley ('dalen' means valley in Norwegian). It was formerly the Spitsbergen Hotel. Click to check rates and availability at Funken Lodge.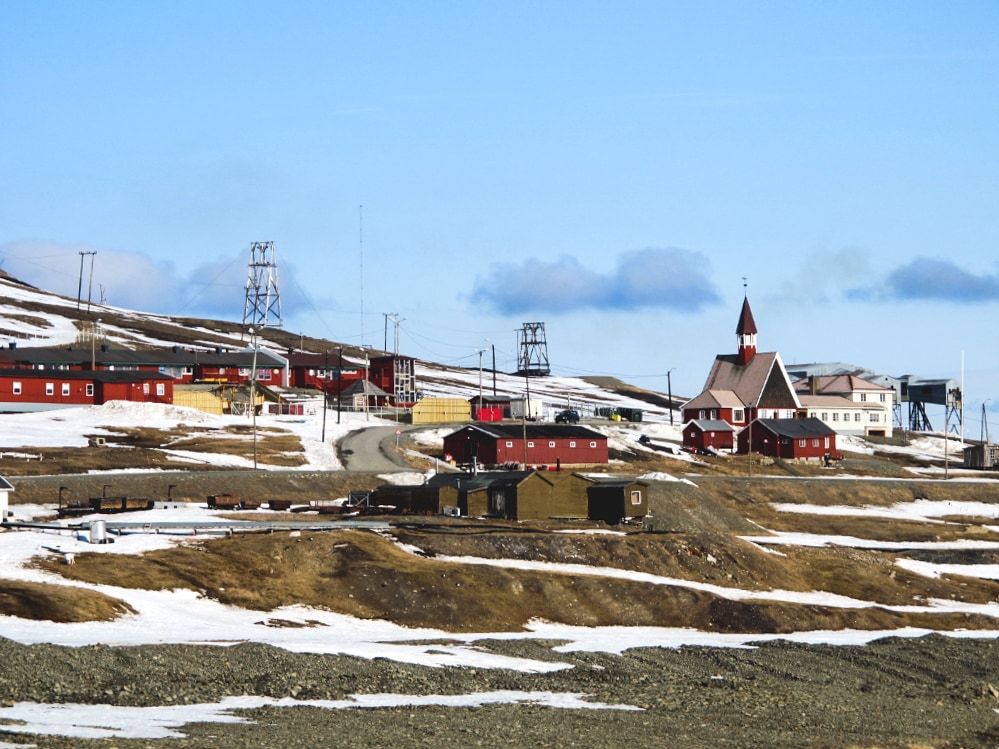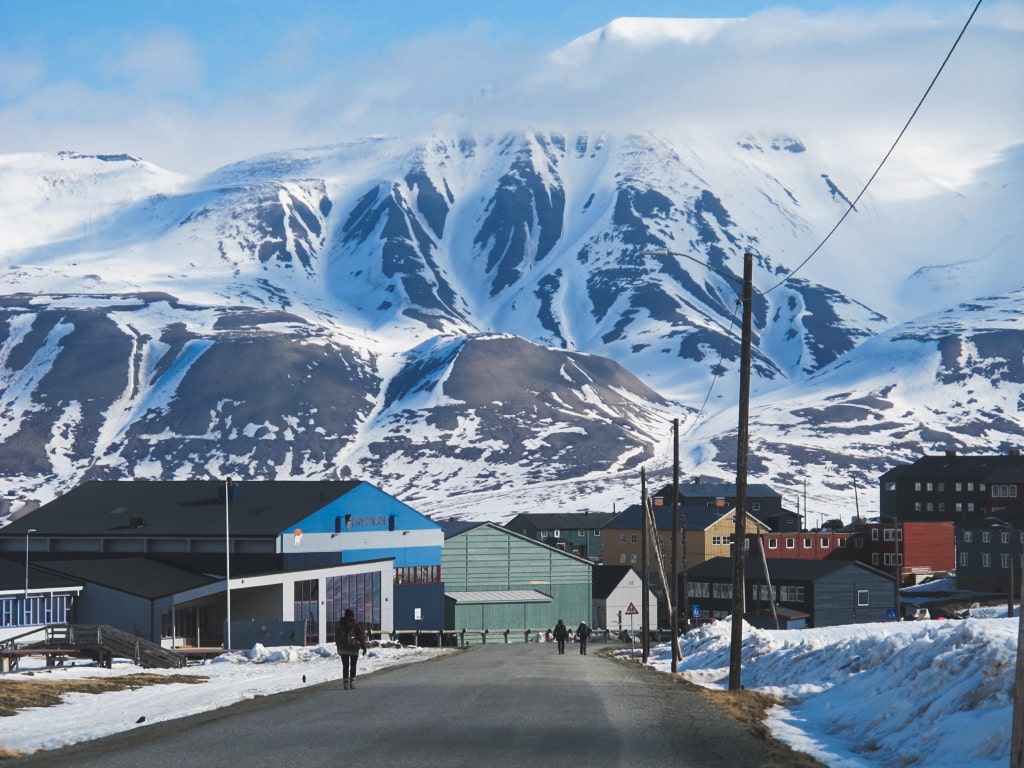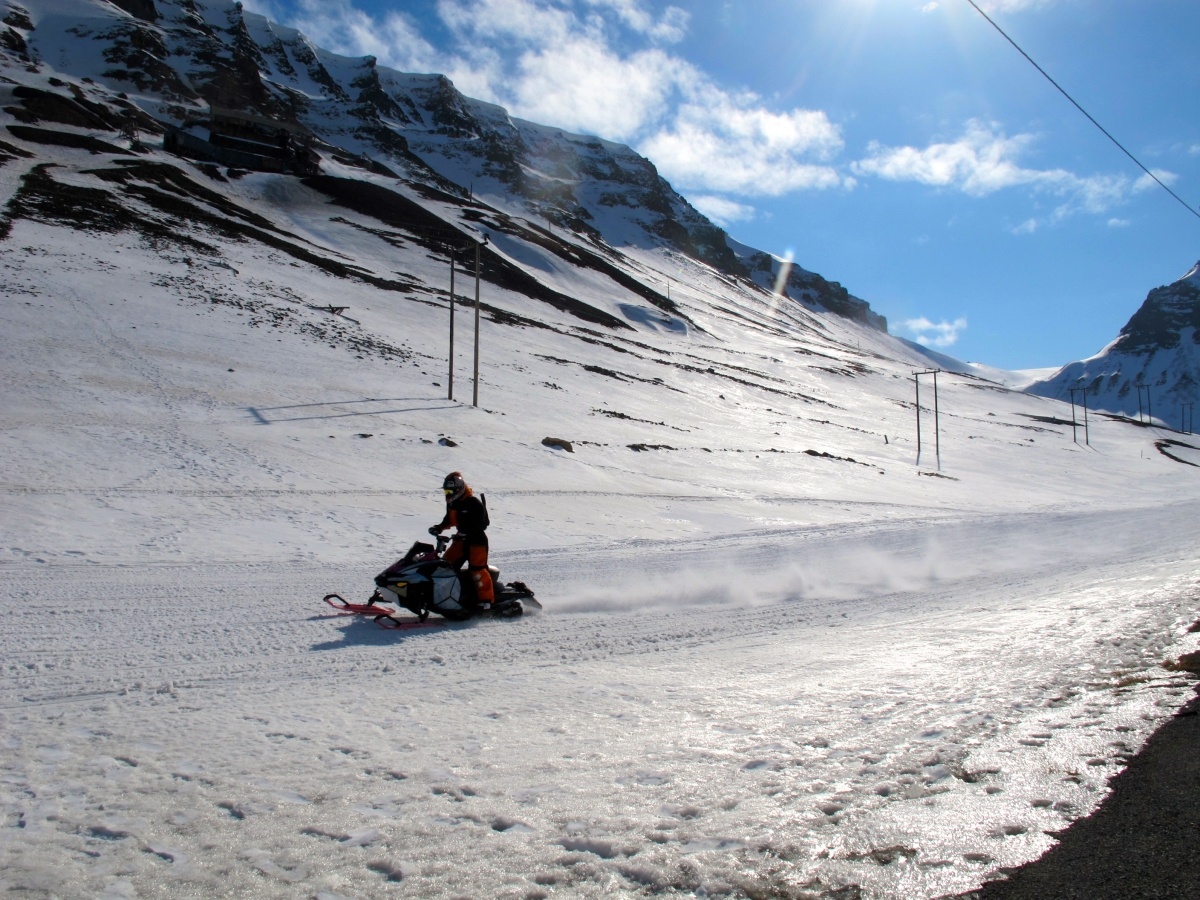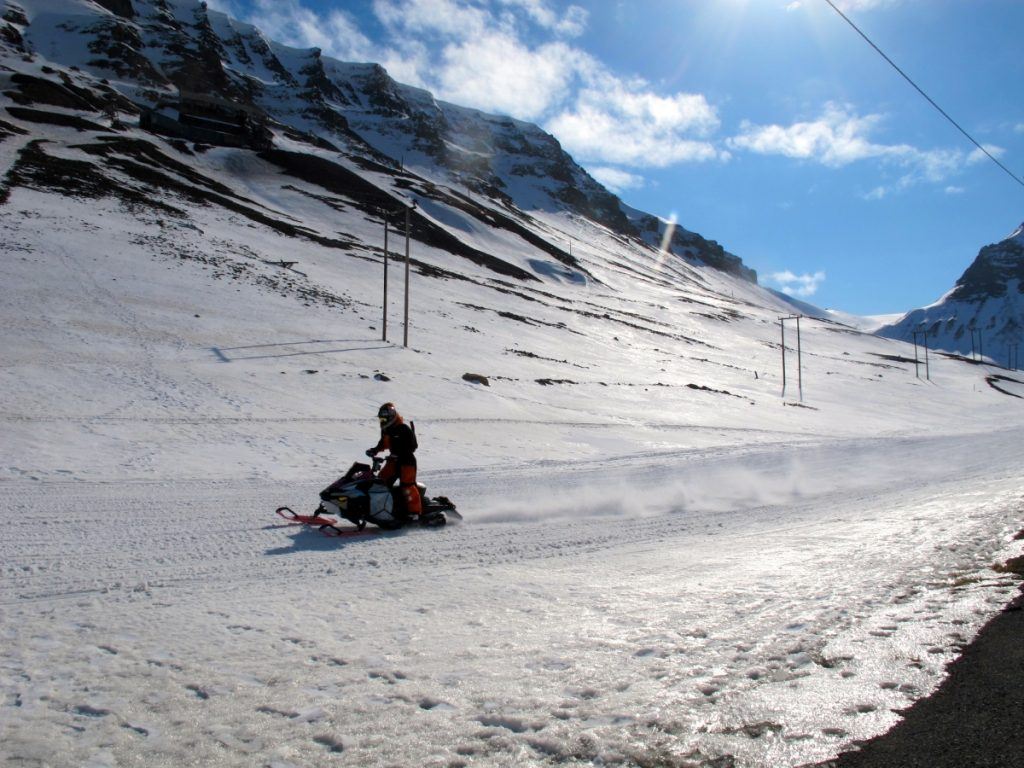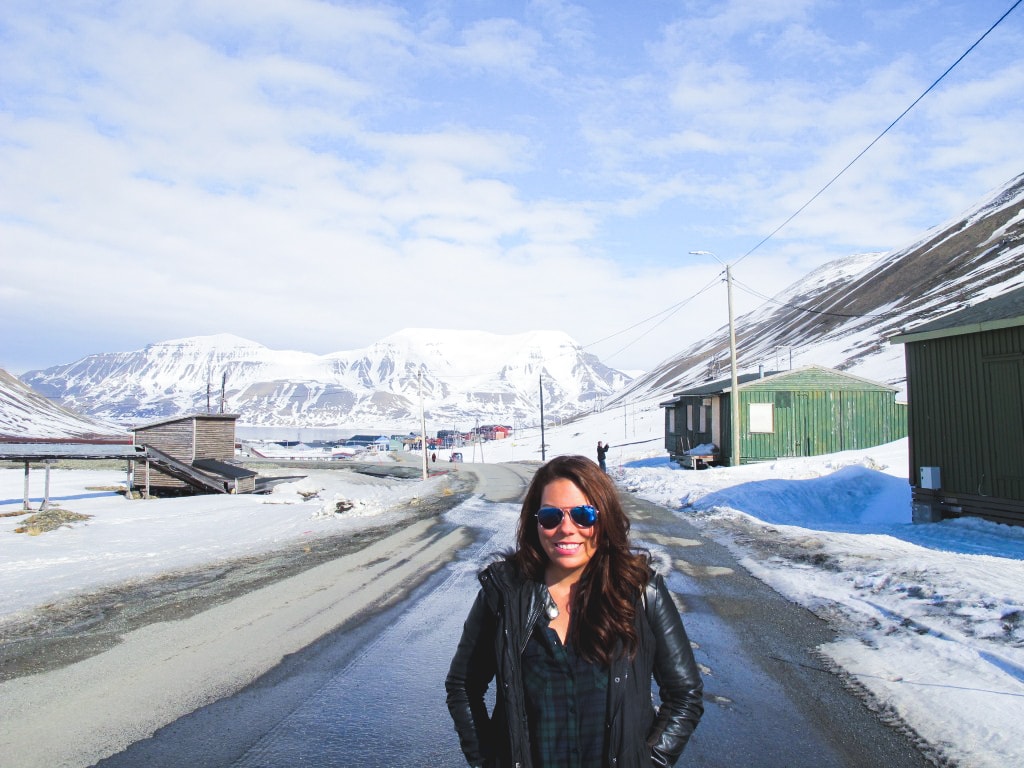 Where to Eat in Longyearbyen
Like there were even options.
Svalbard is cheaper than mainland Norway, but it's not actually cheap. I would go to Svalbardbutikken (a store that has groceries and everyday household items, as well as a liquor/beer store) and stock up on beer knowing I could hang it out my window at the guesthouse and it would stay cold.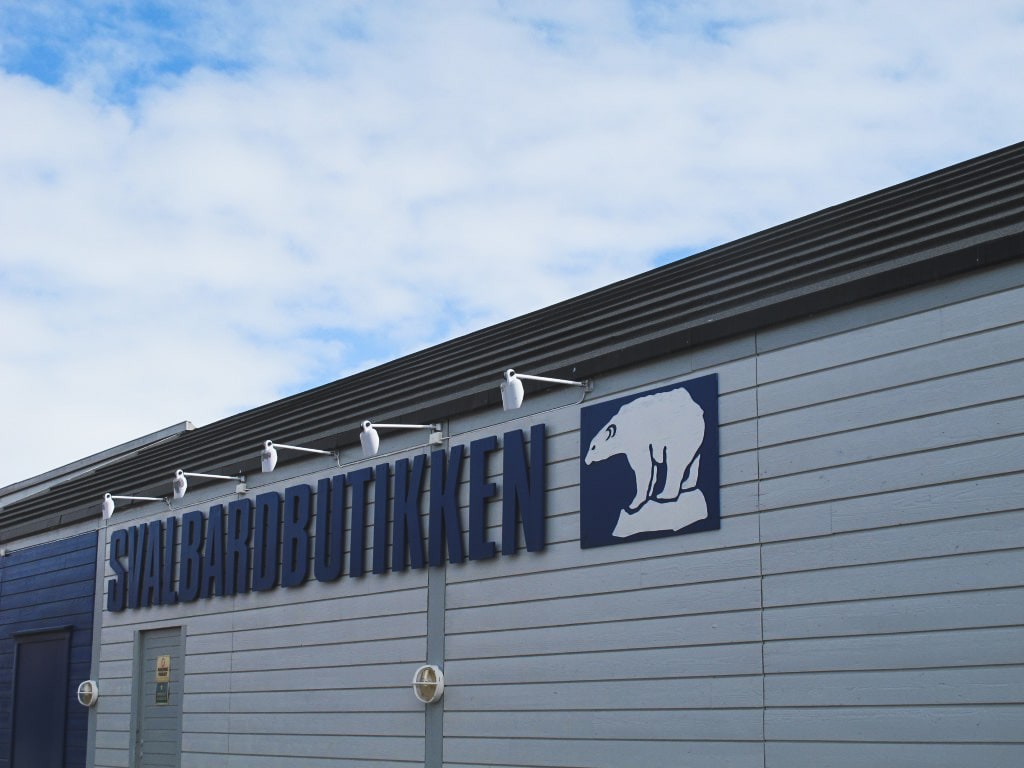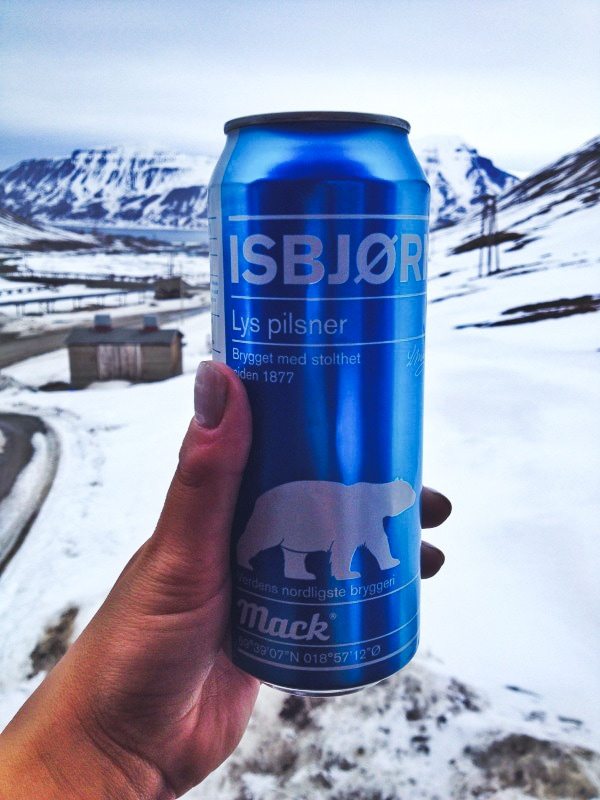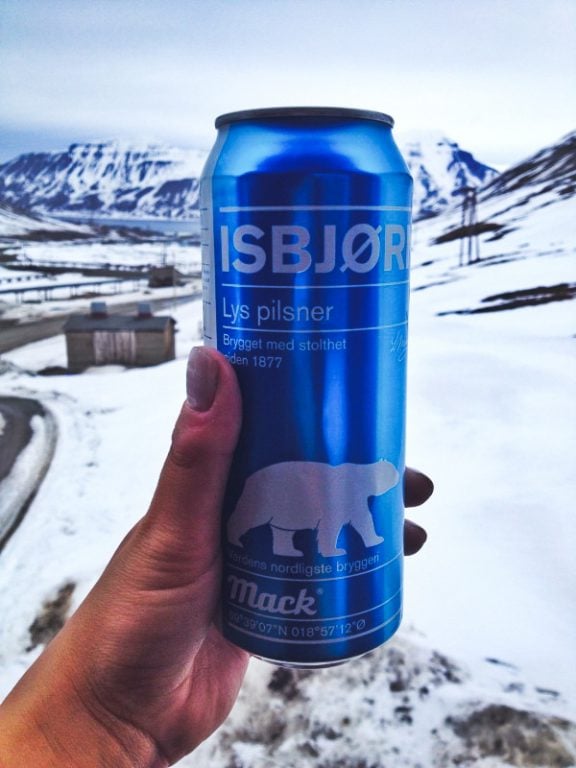 <Beer at the guesthouse>
Fruene. For lunches, I went to a cute and cozy cafe called Fruene. The cafe is located alongside the main shopping center in the town called Lompensenteret and had really good lunch options. One day I ordered their pasta salad and another day I had a salmon and egg sandwich. Both were delicious and accompanied by a Mack beer.
Kroa. For dinner, I went to Kroa one night. I ordered a pizza there. It was okay. The atmosphere and service were exceptional though.
Taste of Thai. Another night, I made the mistake of actually thinking there would be edible Thai food in Longyearbyen given there are a decent amount of Thai people living there.
Taste of Thai is a restaurant/cafe in the shopping plaza and I think I may have just had a hankering for something with flavor (Norwegian food is often bland) and thought I'd give it a shot. Eating my own toenails would have been a better choice, looking back on things. Don't go there.
Huset Cafe. Huset is kind of like a little cultural center. They have evening events and offer good food, cinema, drinks, etc. There is also a Huset Restaurant that is more gourmet and fine dining.
Mary Anne's Polarrig. I never actually ate here but they mix Arctic food with Thai food for some interesting combinations.
Where to Drink
Svalbard has the luxury of having cheaper alcohol than the Norwegian mainland and I knew I was going to take advantage of that as soon as I landed up there. The taxes are non-existent and the alcohol flows to show just that.
Karlsberger Pub. I only went to two bars while in Svalbard. I'd like to think that I probably covered 2/3 of the bars in the entire city of Longyearbyen, however. The first bar I went to was the Karlsberger Pub. This place is a whiskey pub with ridiculous amounts of the spirit.
I really enjoyed the place. The crowd tended to be a bit older and more relaxed. Service is slow as hell in here though, and often times I wanted to scream and walk out. Knowing that I didn't exactly have an array of other options when it came to bars, I refrained from doing so. This pub is not open during the day.
Svalbar. The other bar I went to was called Svalbar. With a crowd more my age, I enjoyed this place much more. It is a mixture of a bar, restaurant, and sports bar. The bartenders are cordial and attentive and look like they genuinely enjoy their job and living in Longyearbyen.
They also have a decent selection of craft beer available. I had a hamburger here, as well, and it was delicious and cooked exactly as I wanted it to be.
Nordpolet. I actually found the alcohol shop inside of the Svalbardbutikken to be one of my favorite places as I would stock up on things and bring it back to my room and drink from inside of there. I would take a bag and hang everything outside of my window to keep it cold.
The alcohol was cheaper than on the mainland and I definitely took advantage of this! Nordpolet's hours are 10am to 6pm on weekdays, 10am to 3pm on Saturdays, and they are closed on Sundays.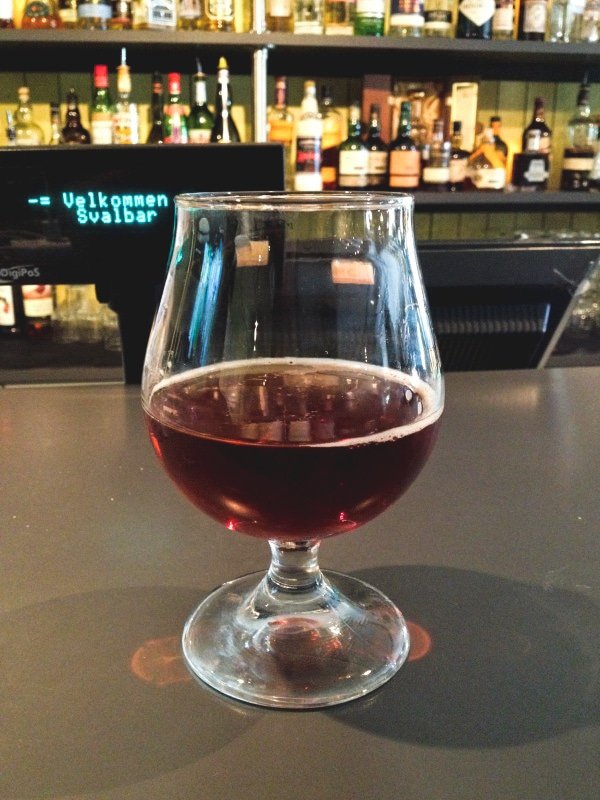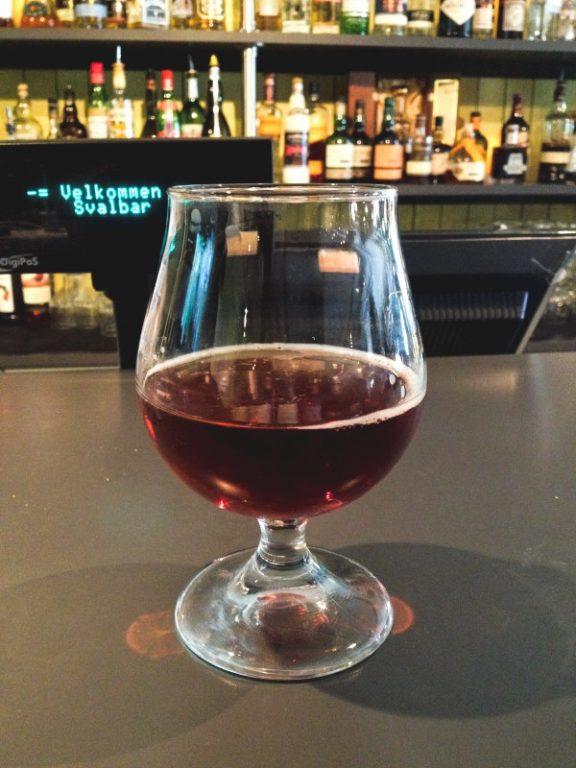 More Svalbard Travel Tips
Bring a book or something to do. Things don't open early and you will have a bit of downtime if you're in Longyearbyen for more than a day. I walked around the area a lot, but once I was done, there was not much left to do except chill out and enjoy my surroundings.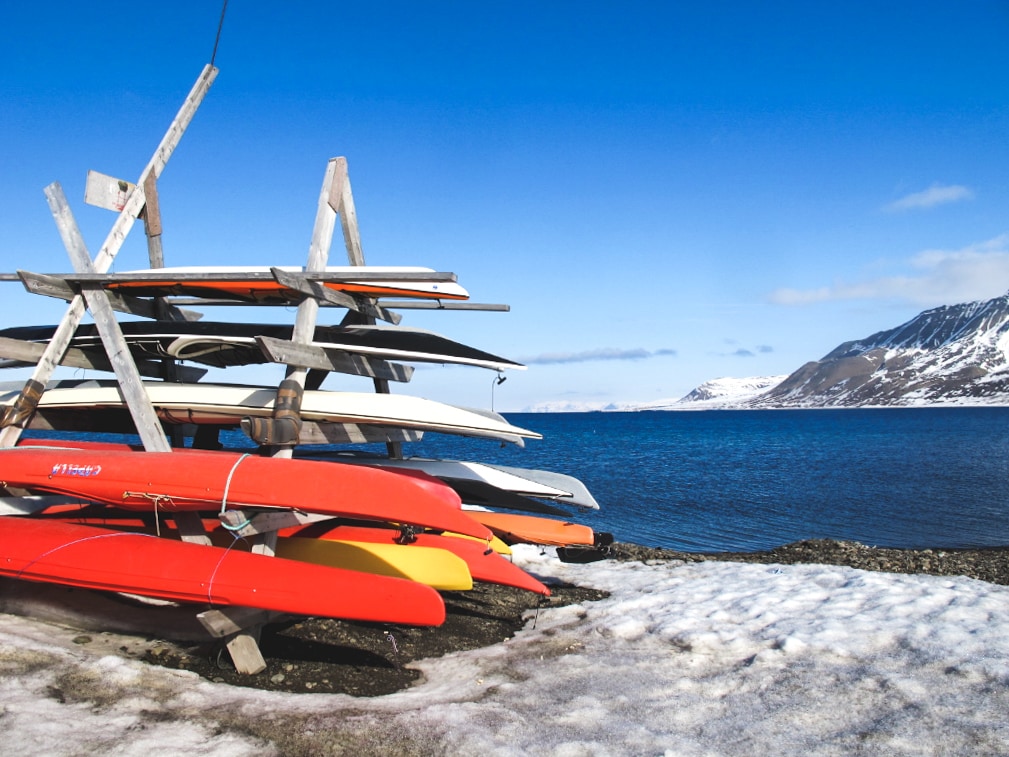 Dress warm, but the temperatures may be warmer than you anticipate. I was there at the end of May and I always had to wear a coat, but I was never cold. I brought my winter parka and it was actually a bit too much, so I switched to something lighter.
I can't speak for the rest of the year, but if you're there during the summer months, you may run into similar temperatures as I did. But, if you do take a boat trip (as I did), it will be quite cold. So bring some heavy clothing that day. This ultimate Iceland packing list for men is a great starting point for the guys.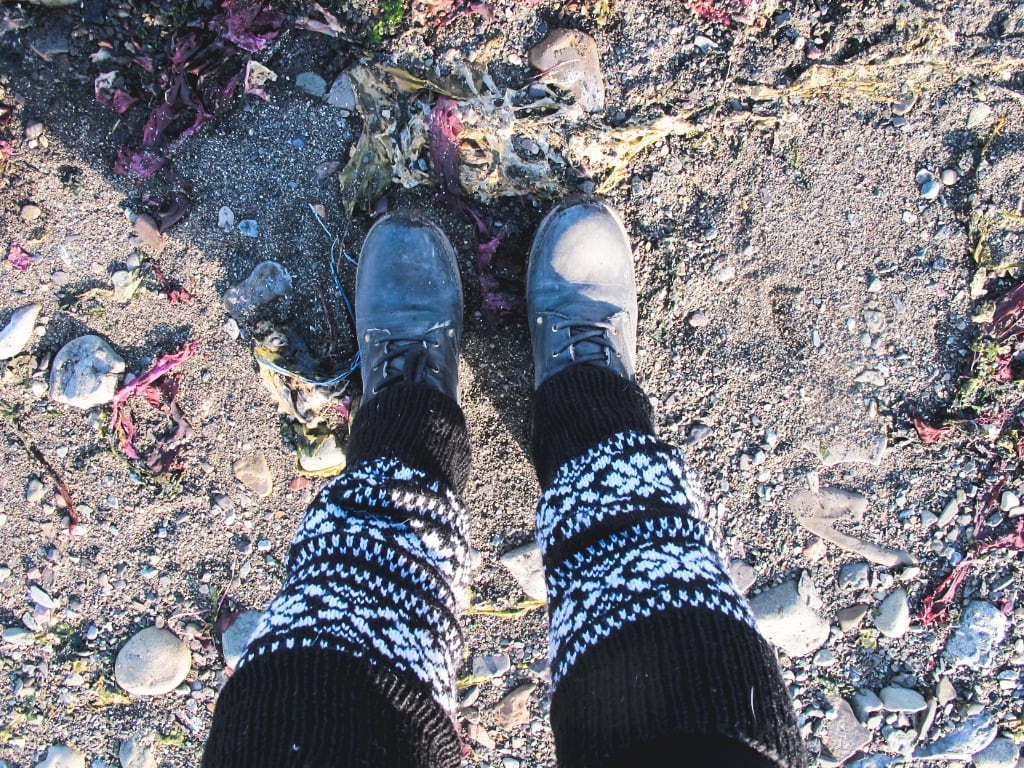 Your chances of seeing a polar bear in Longyearbyen is slim to none. Book a snowmobile trip somewhere if you want to increase your chances. You will also need to take a gun with you on a trip like this.
Watch your belongings! It says that crime is basically non-existent up in Svalbard, but apparently, shoe thieves do exist. The place really is safe, though… and the shoe thief probably didn't have any ill-will… likely just a mix-up.
Bring a sleeping mask just in case your guesthouse/hotel has crappy curtains that allow light to escape through.
An ATM and a bank do exist. You can check inside of the post office for the bank itself (Sparebank1).
All in all, Svalbard and Longyearbyen were exceptional. It was a landscape so unique and majestic and I feel so lucky to have witnessed it with my own eyes. Pictures just do not do the place justice.
There were many things I missed while there due to some unfortunate events, so I definitely need to plan a trip back that way at some point. I just hope I have a chance to do it before tourism destroys the place and its pristine offerings.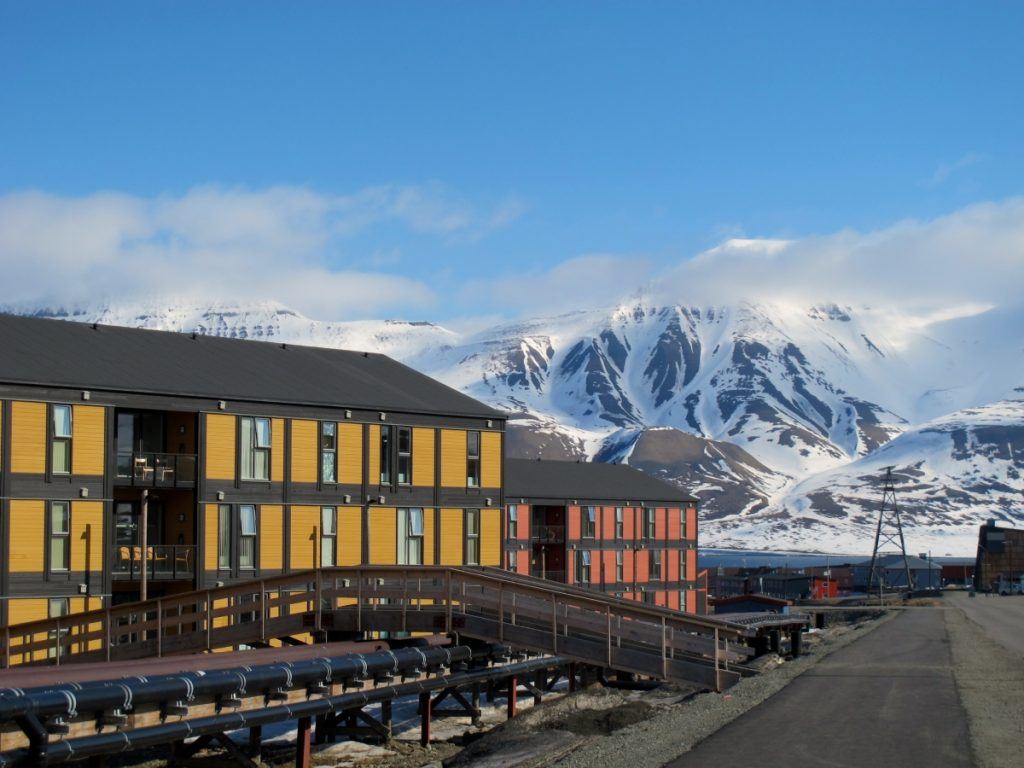 You might also like: Tromso Northern Lights Tours / Whale Watching in Tromso / Hotels in Svalbard / Guide to Moving to Norway / Bergen Day Trips / What to do in Bergen / Taking the Hurtigruten / Svolvær in Winter / Adventfjorden / Trip to Pyramiden / Hotels in the Faroe Islands