Are you looking for the best things to do in Svalbard? This guide will walk you through the top Svalbard attractions, tours, and landmarks! Keep reading!
Are you planning your trip to Svalbard last minute?
If youʻre booking your trip to Svalbard last minute, we have you covered. Below are some of the top tours, and more!
🐋 Top Summer Activities in Svalbard:
❄️ Top Winter Activities in Svalbard:
Snowmobile to the land of the polar bear (Feb-May)
Northern lights snowmobile trip (Dec-Mar)
🛌 Top Hotels and Places to Stay:
In this guide, you will find an array of activities in Svalbard, as well as some of the best museums, restaurants, cafes, and more. I have visited Svalbard more than once and have been to every single place in Longyearbyen that is listed below!
While we would love to dive right into this guide, we will quickly give a few travel tips for Svalbard that will help you understand the area and plan your trip better first!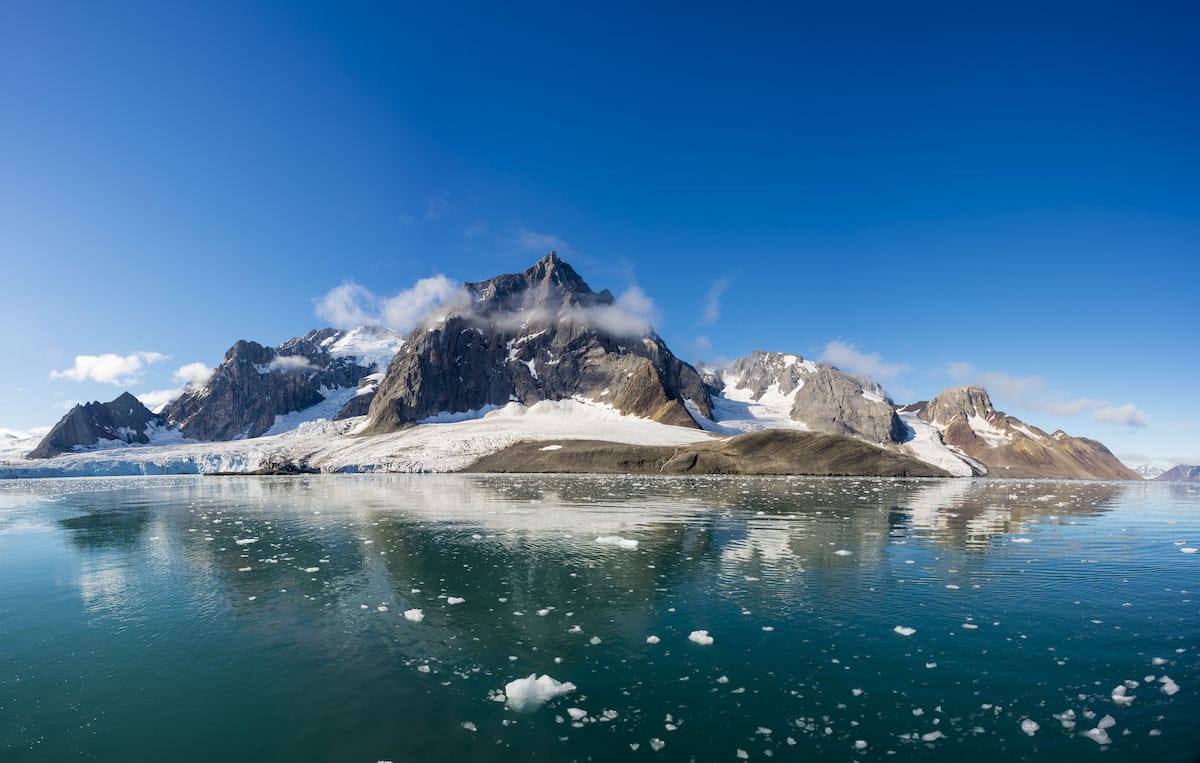 Do you have any suggestions for what to do in Svalbard? Let us know in the comments!
Svalbard at a Glance (+ Practical Info!)
Svalbard is actually a group of islands up north and not one specific island. So, when we refer to Svalbard, we are discussing the entire area, but we really are mainly focusing on Spitsbergen (the main island) and the main town on it, Longyearbyen.
There are technically 3 seasons on Svalbard:
Polar summer (May 17-Sept 30)
Northern Lights winter (Oct 1-Feb 28)
Sunny winter (Mar 1-May 16)
Each of these months has a distinct climate and weather associated with it, and the daylight varies throughout.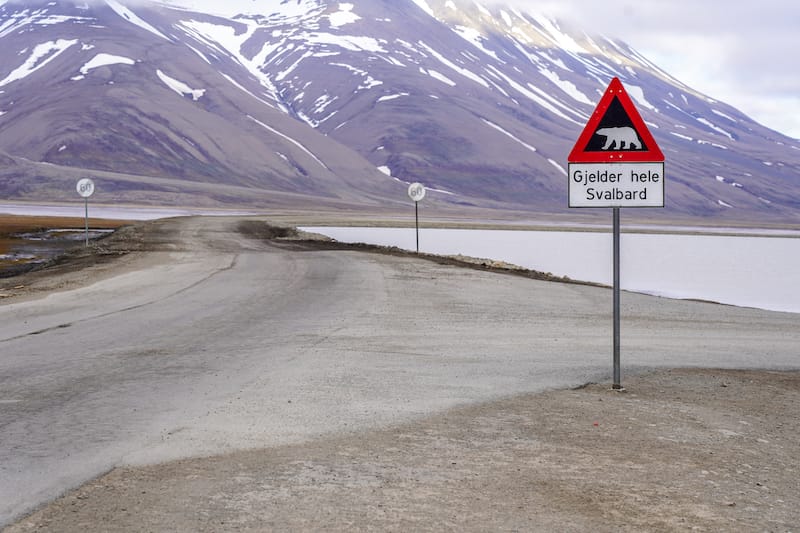 Here are a few notes on the daylight situation in Svalbard:
Polar night (no sunrises; November 11-January 30)
Midnight sun (no sunsets; April 20-August 23)
The closer you to go the summer or winter solstice, the more drastic the daylight situation will be. For example, I was in Svalbard recently ON the summer solstice and the sun was hovering high up in the sky 24 hours a day.
If you're there on April 20, for example, the sun never sets but it does hover lower over the horizon, still giving a feeling of 'dusk'.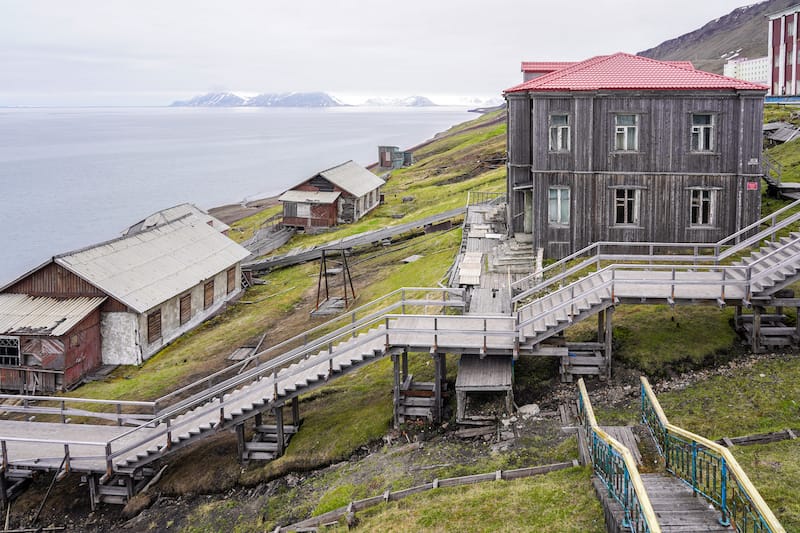 With that being said, there are different tours associated with the different seasons of Svalbard. And yes, you need to book tours in order to see anything outside of Longyearbyen. There is no other option.
Below are the top tours and things to do in each season on Svalbard.
Polar Summer (May 17 – September 30)
This season is when the days are long and the majority of people visit (thanks to cruise ship passengers). Cruise ships tend to arrive on Sundays, so book all tours ahead so you can ensure availability!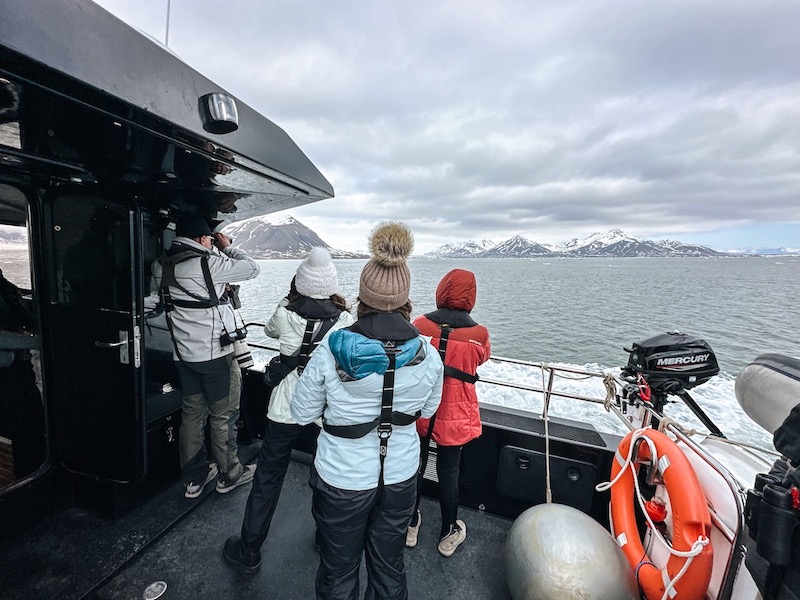 In the polar summer, you can take a few land tours… but a lot of the offerings are on a boat! It is walrus season (and the sea is teeming with whales and other wildlife).
Here are some of my favorite polar summer tours:
Northern Lights Winter (October 1 – February 28)
To be honest, this season is when there is the most opportunity for tourism growth in Svalbard. It is no longer boat season but not quite snowmobile season.
I think this season is great for exploring Longyearbyen's great culinary scene as well as enjoying some northern lights tours.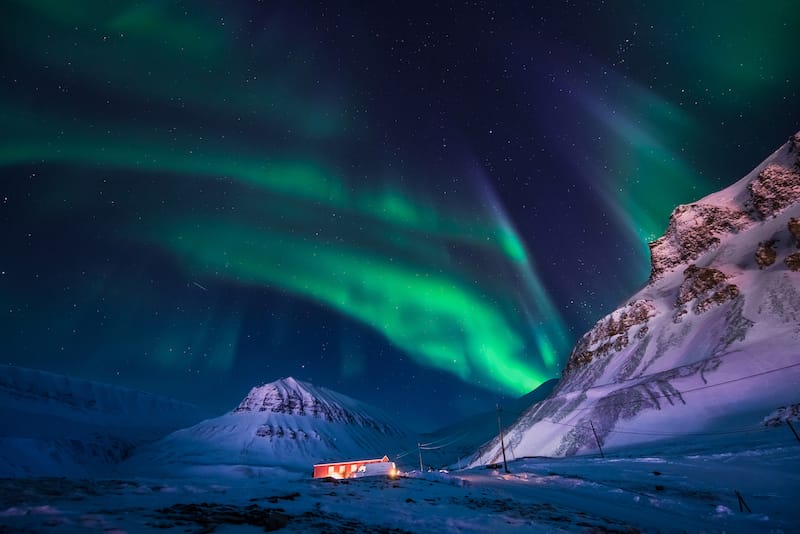 If you go at the end of the northern lights winter, you will find a plethora of snowmobiling options! So, February in Svalbard is kind of the perfect month to visit!
Here are some of the top tours to take during the Northern Lights winter:
Sunny Winter (March 1 – May 16)
Svalbard is technically a polar desert and it really shows during this season!
From the beginning of March until mid-May, you will experience sun and plenty to do on the snow since polar nights are over!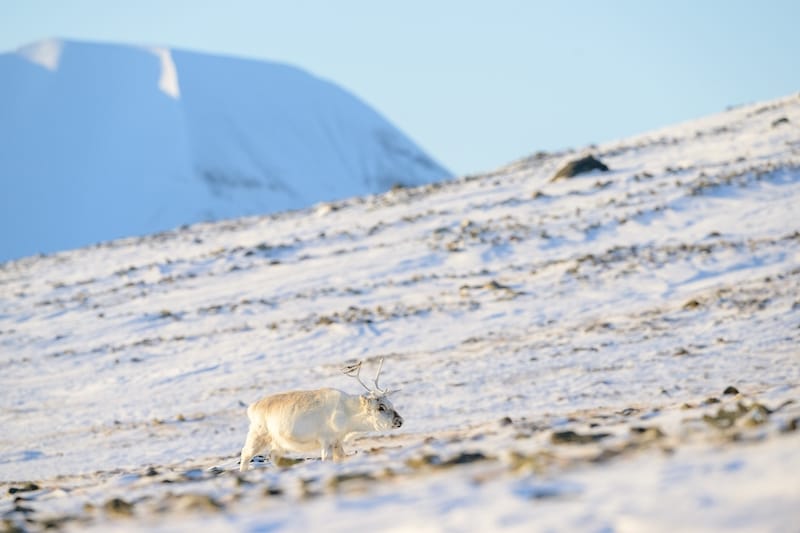 Snowmobiling is the go-to activity during this time and here are some of the top tours:
We hope that this section helped you understand how tourism in Svalbard works a little and how every season has its own appeal (and reasons to visit)!
In our guide below, we list some of our favorite tours throughout the year (and their seasonality and duration), as well as some of our must-visit places in Longyearbyen.
This will hopefully help each traveler find an array of things to do no matter which season they visit in!
Best Things to Do in Svalbard (and Longyearbyen)
1. Spot Wildlife and Glaciers on a Boat Trip
Season: May-September
Duration: 5 hours
➡️ BOOK HERE
Experiencing Svalbard's awe-inspiring nature, wildlife, and glaciers during a thrilling boat trip is one of the best things to do on Svalbard.
This boating adventure aboard the closed and heated RIB boats allows you to take in the Arctic wilderness and explore the beautiful Isfjord under the magical evening light of the Midnight Sun.
You'll be served a homemade hot bowl of soup as you pass breathtaking glacier fronts in the northern part of Isfjorden and admire Svalbard's mineral and biological wonders from the comforts of your seat, no matter the weather.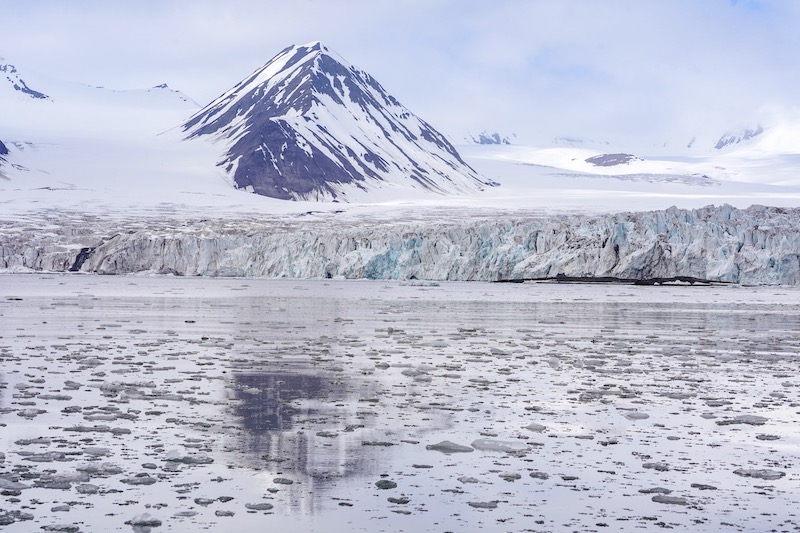 Spotting polar bears and seals sunbathing on the ice, humpback whales and blue whales having fun in the water, and Atlantic puffins on the cliffs are among the highlights of this exciting trip.
Between May and August, you will stop at one of the cliffs near the fjord used by Svalbard's seabirds as a nesting spot. Don't forget to bring your camera, binoculars, gloves, seasonal clothing, and winter shoes.
>> Click here to check tour rates and availability
2. Explore an Ice Cave on a Snowmobiling Adventure
Season: February-May
Duration: 5 hours
➡️ BOOK HERE
Unleash your inner adventurer by taking part in this fun snowmobiling excursion to an ice cave near Tellbreen. Experiencing Svalbard's fascinating glaciers inside and out promises a one-of-a-kind experience.
You'll be picked up from your accommodation in the direction of the base to gear up and discover the snowmobiles. Helmets and all the necessary thermal equipment will be provided to keep you safe and warm throughout the trip.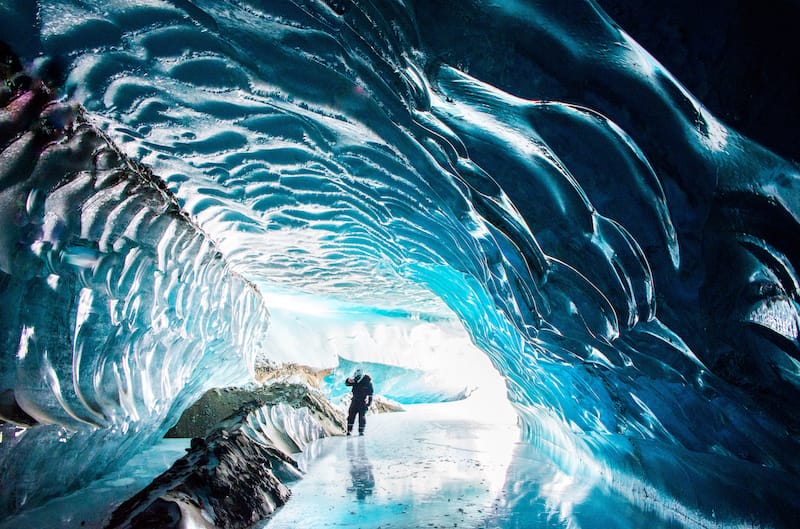 Then head towards Tellbreen, where you can explore one of Svalbard's stunning ice caves. Please note that the temperature here is around -3°C (27°F), with no natural light penetrating the thick ice walls, making it a mysterious space to discover.
Using your headlamps, you and your friendly guide will explore the enormous ice masses to uncover the magical crystals.
After fully exploring the cave, you'll make your way back onto the snowmobiles along Arctic landscapes. You'll be served lunch, hot drinks, and snacks along the way.
>> Click here to check snowmobile rates and availability
3. Go on a Speedboat Tour to a Walrus Colony
Season: May-August
Duration: 5 hours
➡️ BOOK HERE
I am not sure what I expected when I booked this – but it definitely exceeded my expectations (and then some!). This speedboat tour will take you to the famous walrus colony on Svalbard!
It is merely a 5-hour trip and you will be on a covered RIB boat with others (we didn't have but maybe 11-12 people in total on our boat. You will not only get to see the walrus colony (which was so cool!) but you will also get to see more than one glacier!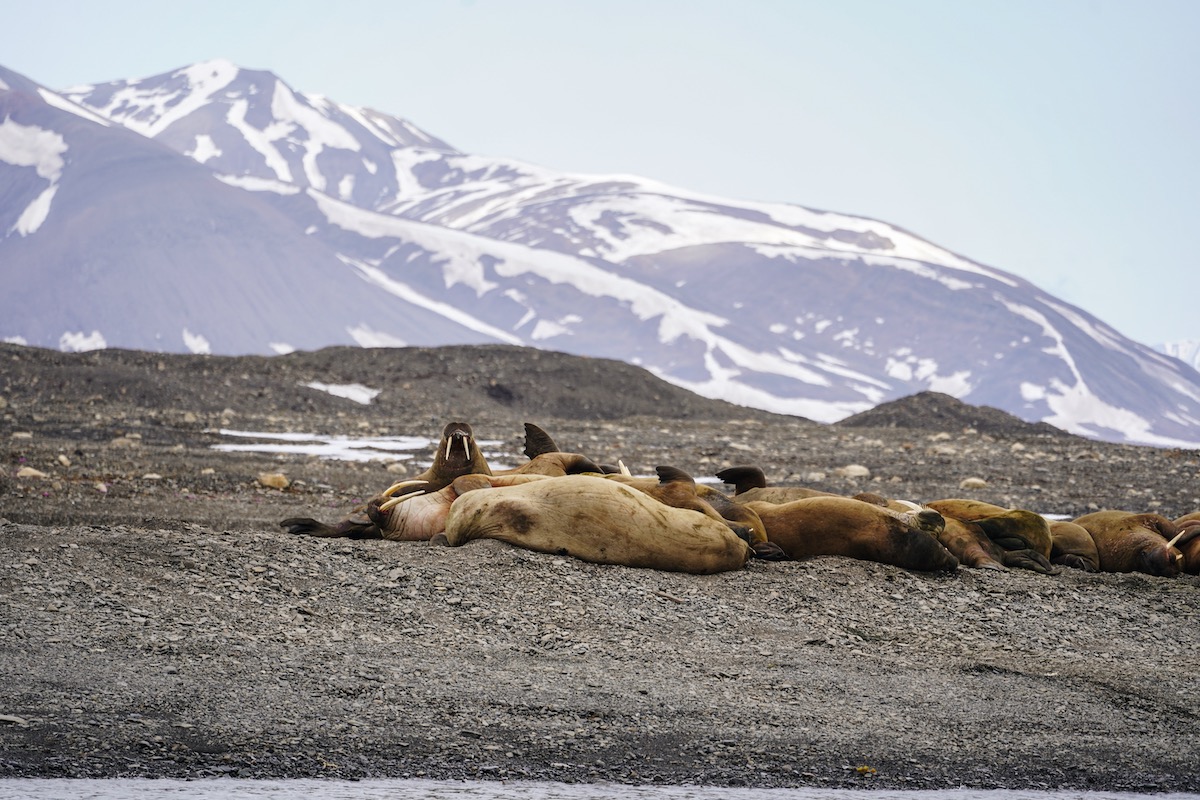 This trip left from the harbor (but offered pickup from hotels) and once on the boat, you will cross the Isfjord over to the colony. Once there, you'll have a chance to wander the back of the boat where you can photograph the walruses and hear them in the distance.
Some of the walruses even swam quite close to our boat which was cool! After, we headed to a different glacier and enjoyed sandwiches for lunch. There were also drinks on board.
You have a chance to see glaciers calving as well as other animals like whales, Atlantic puffins, and more! It was money well spent!
>> Click here to check walrus boat tour rates and availability
4. Savor the Tasting Menu at Huset Restaurant
Very rarely does a certain meal end up as a highlight from a trip for me, but Huset managed to do so!
This restaurant is Longyearbyen's best fine dining experience and it has been open for nearly half a century, offering local fare to patrons from all over the globe.
You must reserve a table in advance – trust me on this. When there, you will have a chance to experience local ingredients (and Arctic ingredients from the North of the Nordics) in an array of small dishes, each one different from the next.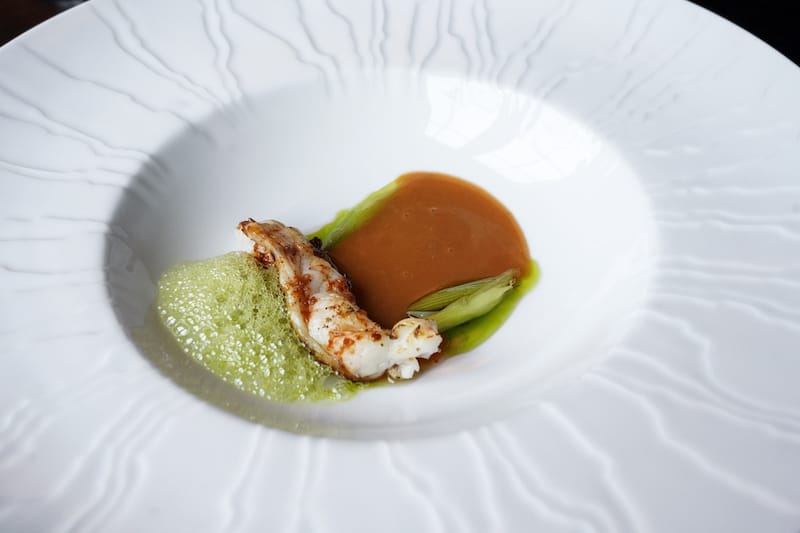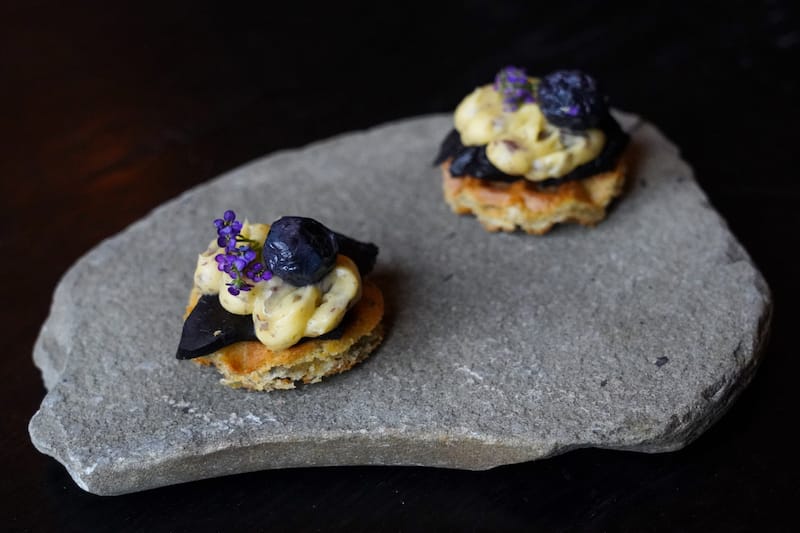 It was a true experience – every dish came out with attention to detail and every single piece of every single ingredient was used, creating no waste whatsoever.
While the food was remarkable, it is worth noting that Huset has one of Scandinavia's most extensive wine cellars (with over 15,000 bottles!). It has won awards over the years and the sommelier paired every dish of mine with the most beautiful glass of wine.
Huset will set your food budget back a bit – but it is not every day you can have such a unique dining experience in such a remote part of the world!
5. Kayak on the Sea Alongside Glaciers
Season: June-August
Duration: 7 hours
➡️ BOOK HERE
If you're tired of thrill-seeking on land, then this exciting kayak trip on the northern Isfjord in Svalbard is the perfect option for you.
Paddle along magnificent fronts and icebergs in sturdy tandem kayaks to capture the uniqueness of the Arctic ecosystem from a different perspective.
Hop on a comfortable RIB boat with a warm cabin to the North side of the Isfjord as your experienced guide shares with you detailed instructions about the gear and how to use the kayaks safely.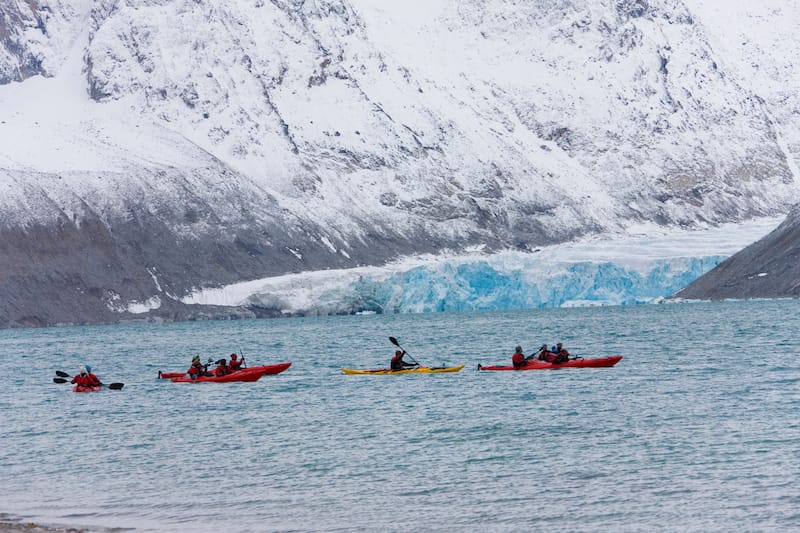 Start at the bay in front of the Sveaglacier to paddle between the large icebergs.
Get ready to be mesmerized by the stunning views of the Glacier terminus, the glacier calving, and rich nature and wildlife all over the place.
After a few hours of paddling in the bay, you'll head back and be rewarded with a refreshing homemade soup before driving back to Longyearbyen.
>> Click here to check kayaking rates and availability
6. Chase the Northern Lights on Snowmobiles
Season: December-March
Duration: 5 hours
➡️ BOOK HERE
There are a plethora of sighting opportunities for the aurora borealis throughout the winter months in Svalbard. If you've ever dreamed of experiencing the Northern Lights on a snowmobile, then make sure to book this one-of-a-kind snowmobile trip.
Drive around the great snow plains of Svalbard by night with local experts to reach the best spots for seeing the colorful polar lights.
Leaving the light pollution of Longyearbyen behind, you'll glide through untouched valleys that will make you explore the island in a completely different way.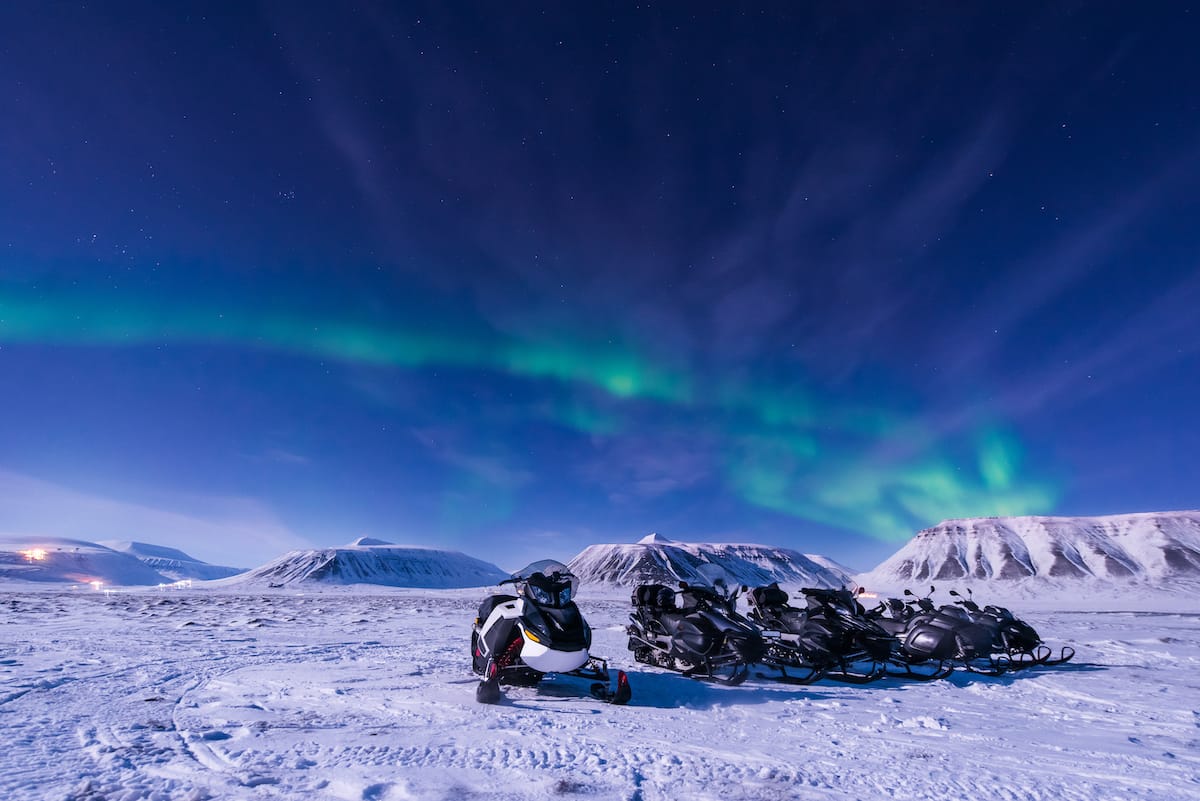 You can also select the dinner option and begin your adventure at a traditional Gamme (indigenous Sami cabins in the plains).
After fueling for adventures with a delicious 3-course meal by a big fireplace, you will then venture onto the snowmobiles to proceed with your journey.
>> Click here to check tour rates and availability
7. Capture the Amazing Wildlife of Svalbard on a Photography Tour
Season: February-November
Duration: 4.5 hours
➡️ BOOK HERE
This one is surely for photography enthusiasts. An immersive wildlife photo tour from Longyearbyen allows you to capture the beauty of Svalbard's diverse wildlife and stunning mountainous landscapes in various remote locations.
Your journey starts after being picked up at your accommodations or at the Svalbard Tourist Center.
No prior photography experience is needed for this 3-4.5 hour tour. Your experienced guide will share all the secrets regarding equipment, lighting, camera settings, and more.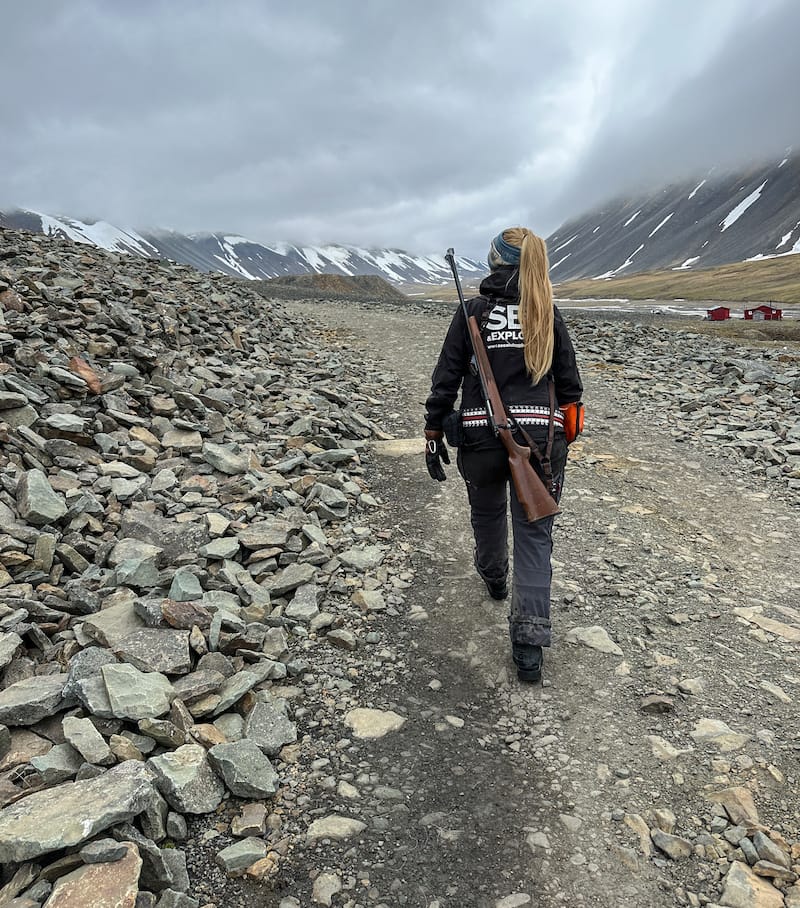 Be ready to hike from a few meters to several km to witness beautiful creatures in their natural habitat and get that perfect shot.
After spending hours in nature, it's time for a delicious break, which includes biscuits or lefse paired with warm black currant juice.
Round off your tour by admiring the magnificent scenery before being taken back to your accommodation.
On my trip, we saw an Arctic fox (she was a research subject for the local university!), a large bird area, the Global Seed Vault, and more!
>> Click here to check tour rates and availability
8. Learn Local Culture and History at the Svalbard Museum
Delve deep into the cultural history and learn more about life in Svalbard, both the past and presence at the Svalbard Museum nestled in the Forskingsparken (Svalbard Science Park).
The first museum committee was established in Longyearbyen in 1964, and the museum was officially opened on February 20th, 1982.
Having its unique place in the institution of knowledge in the Arctic, here you can get more insights about geology, archeological excavations, and natural history through historical artifacts, reconstructed models, material from archeological excavations, and photographs.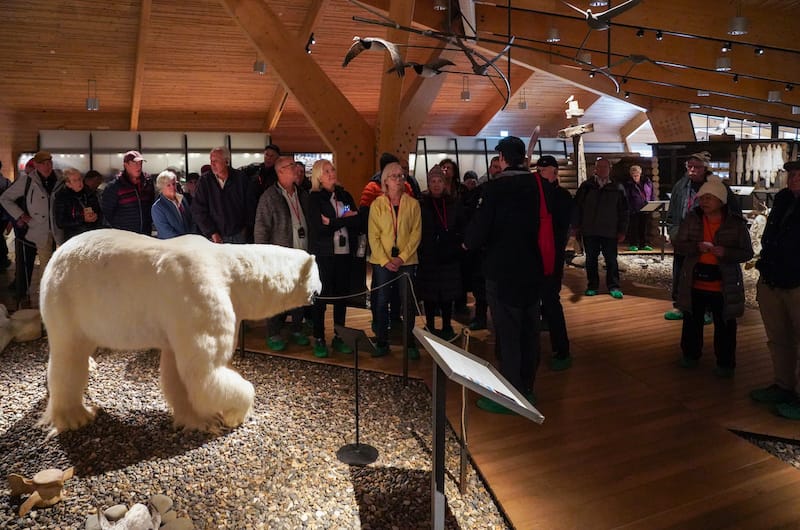 Among the highlights are "Life in Light and Ice," "The Exhibition on Bjørnøya," and "Exhibition in Ny-Ålesund."
On-site, you can find a gift shop packed with maps from Svalbard, books/polar history, as well as knitwear, scarves, locally sourced jewelry, souvenirs, etc. The museum is open every day of the week from 10am-5pm.
9. Take a Boat Trip to Ny-Ålesund (Northernmost Settlement in the World)
Season: May-August
Duration: 11 hours
➡️ BOOK HERE
Travel all the way up north to the former mining town Ny-Ålesund, also known as the gateway to the Arctic, with this amazing boat tour to Ny-Ålesund.
This guided journey through Forlandssundet will make you pass Poolepynten, the home of a local walrus colony, during the summer months.
First, you'll be picked up from your hotel, get acquainted with the safety instructions, and board the boat to get to Isfjorden and sail up north.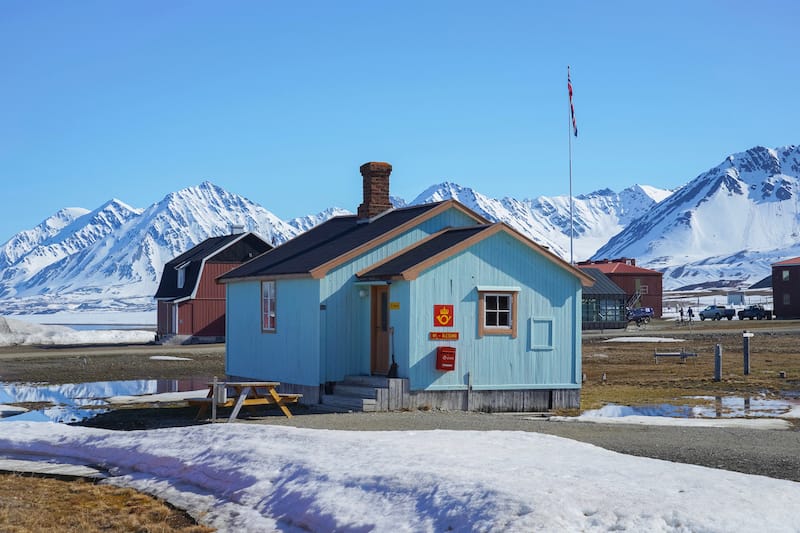 If the weather allows, you can even see "Tre Kronor," three rocks known as Nunataks that stick out of the great Kongbreen glacier.
Once you arrive at Ny-Ålesund, be ready to get around the town and immerse in its history.
Visiting the northernmost post office guarantees a one-of-a-kind experience, where you can stamp your passport and send postcards to your loved ones closer to the equator.
Round off your tour with a delicious lunch at a nice spot on the island.
>> Click here for Ny-Ålesund tour rates and availability
10. Go On a Coal Mine Tour of Gruve-3
Season: All year
Duration: 3 hours
➡️ BOOK HERE
Channel your inner explorer with this Historic Coal Mine Tour at Gruve 3. You'll get an insight into a miner's life as you tour one of Longyearbyen's coal mines in the world's northernmost settlement.
Your journey starts with pickup at the hotel before heading to the outside facility of Mine Number 3.
Along the way, you'll pass the world-renowned Global Seed Vault, where over 1 million seeds from around the world are stored in the permafrost with no need for electricity.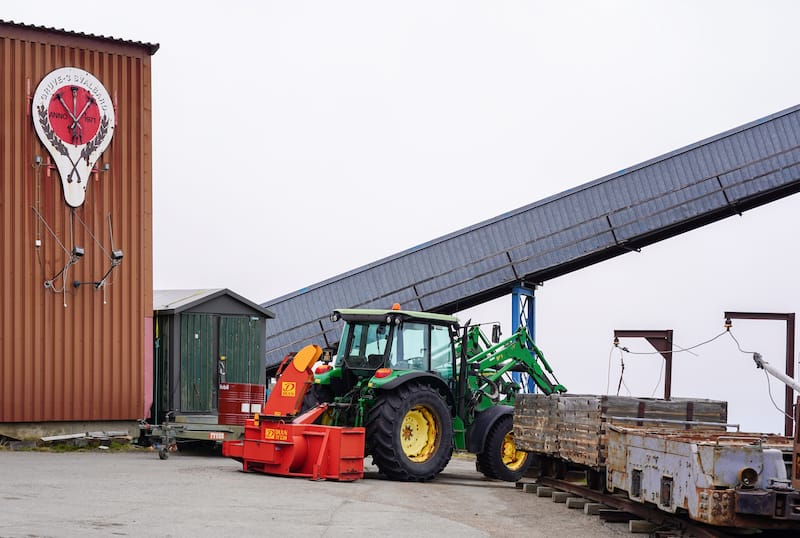 You'll put on a miner's overall and crawl through a replica of a mining shaft, explore a historic coal mine, and listen to the stories about the last mine in town.
You can also witness how the coal was extracted using thin-seam techniques illustrated through a model of the mine.
Discovering old-fashioned equipment and machinery dating back to 1996 and entering a main tunnel that was excavated in the 1970s are the main highlights of this tour.
>> Click here for mine tour rates and availability
11. Learn About Past Expeditions at the North Pole Museum
Immerse in the North Pole Expedition history at the North Pole Expedition Museum. It is one of Norway's few independent museums sharing stories about polar expeditions with airships, skis, dog sleds, boats, and by foot.
Spread across two floors, here you can witness original documents, film footage, historical artifacts, telegrams, newspapers, images, and other cultural heritage detailing the importance of the North Pole expeditions in the Arctic.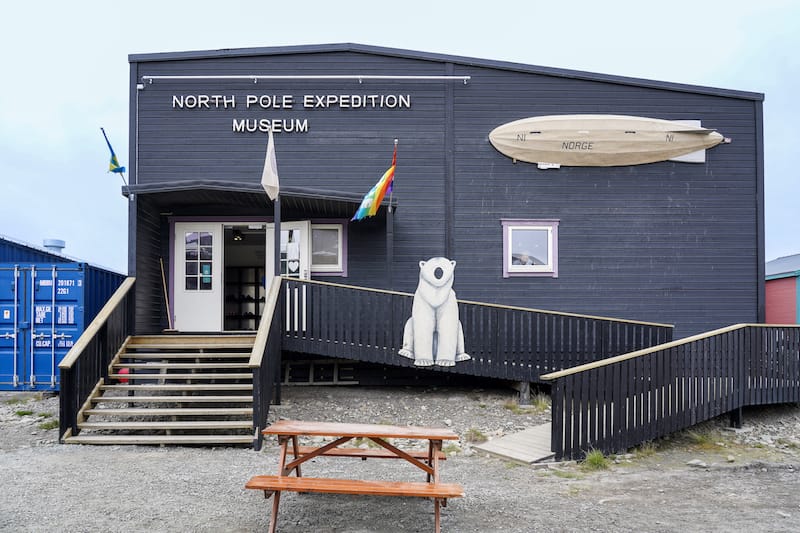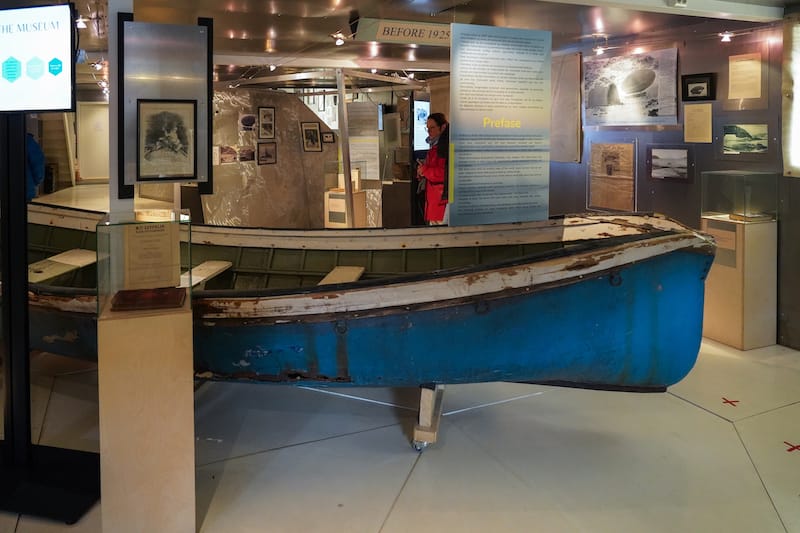 The museum emphasizes the diversity of the personal stories of the participants, which are written by an international selection of historians and relatives of expedition participants.
The main themes of the museum you can learn about are Nansen and the ship Fram (1893-1896), Andrée and the balloon Ørnen (1896-1897), The Duke of Abruzzi and the ship Stella Polare (1899), and more.
Before leaving, check out The Museum Shop to pick polar-related items for those you left at home.
12. Go Dog-sledding (or Meet the Puppies!)
A magnificent dog sledding experience awaits you in a magical Arctic landscape. A dog-sledding trip will make you get up close and personal with the huskies and dramatic Svalbard nature.
Take in the stunning white-covered Arctic desert both day and night, in the moonlight or beneath the magical Northern Lights, as you're being pulled by friendly dogs at a pleasant pace.
Regardless of the season, you can sled across a snow-covered landscape during winter time or enjoy a ride on specially-made wheeled sleds in the summer months.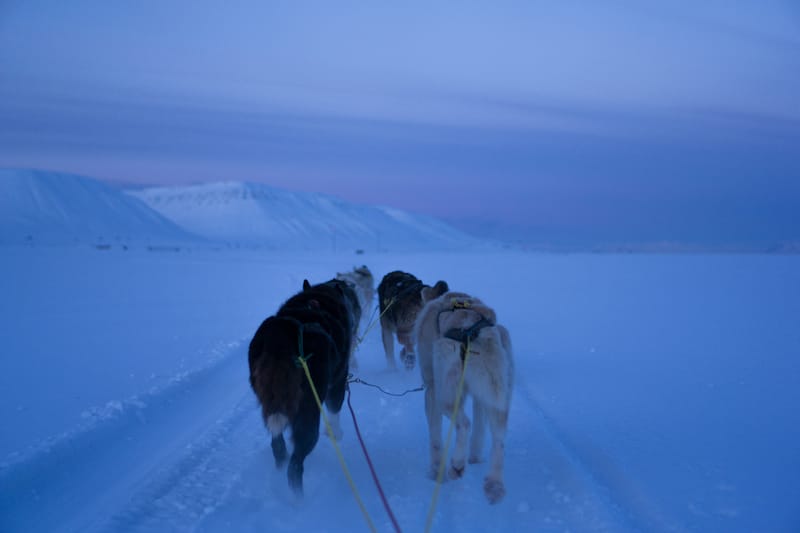 You'll have the opportunity to be a musher (driver) since two people generally share each sled. Experienced guides will have your back and ensure your safety.
As you return to the dog yard, take your time to give those friendly creatures extra attention. Lucky ones can even meet the cutest puppies.
>> Click here to check tours with Green Dogs Svalbard
13. Visit the Mining Ghost Town of Pyramiden
Pyramiden, a mining ghost town founded by Sweden in 1910 and later sold to the Soviet Union in 1927, is a must-see for history buffs.
Once, it housed over 1,000 people during the '80s, but now all you can see are signs of the mining industry, buildings, streets, and industrial structures without a living soul.
You can still see cups left on tables, newspaper cuttings on the walls, and skiing equipment left in the hallways to this day.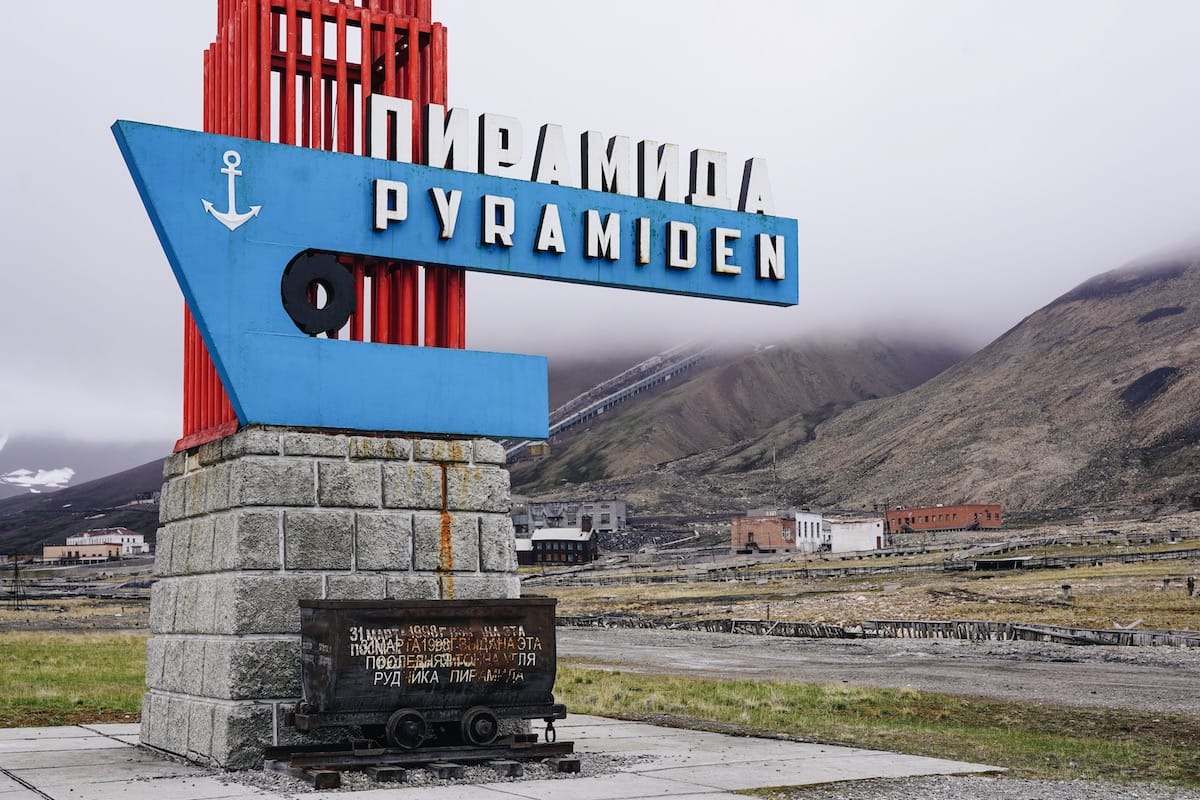 Developed according to Soviet ideas of an ideal society, it once featured a petrol station, greenhouse, farm, school, kindergarten, hotel, restaurant, etc.
The centerpiece of the Pyramiden is the bust of Lenin, surrounded by still-growing grass that was once imported all the way from Siberia and offering stunning views of the beautiful glacier Nordenskiöldbreen in the background.
After 53 years of operation, Trust Arktikugol, the Russian state-owned mining company, closed down Pyramiden's mining operations in April 1998.
If you are looking to take a trip to Pyramiden, I recommend going with Henningsen Transport. I had previous issues with them in 2014, but I tried them out again in 2023 and it was fantastic!
14. Take a Tour of the World's Northernmost Brewery
Indulge your taste buds with the world's only pure Norwegian Arctic beer at the Svalbard Brewery at the top of the world!
Powered by its own sustainable energy and love of the Arctic, here you can get a taste of the northernmost settlement in the world.
Their standard Spitsbergen eight classic beers range from weissbier and stout to pale ale and IPA. They also brew local specialties for special seasons, cultural events, and traditional feasts.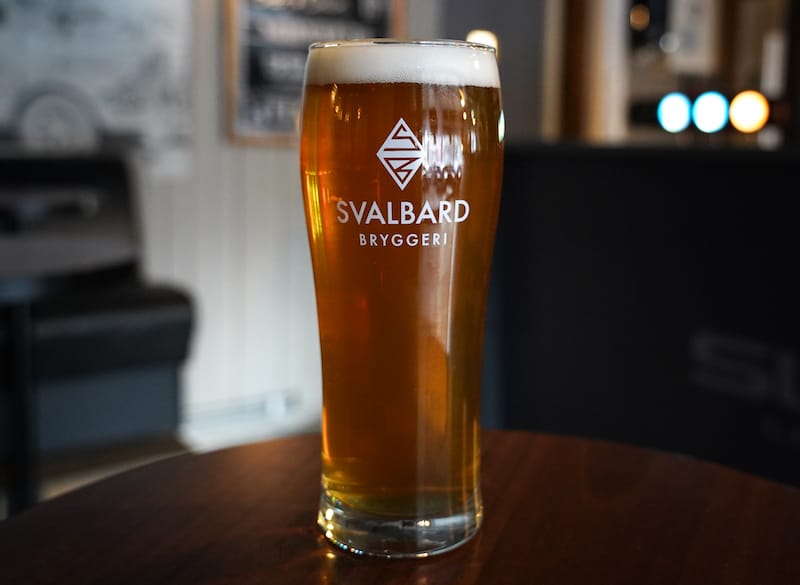 Tours and tastings are organized Mondays, Wednesdays, and Saturdays at 18:00, which will make you discover the secrets of the brewing process and learn about their mission and the location of their products.
Fun fact: 16% of the top-quality water used for brewing comes from the 2000-year-old glacier Bogerbreen.
15. Enjoy Coffee (and Cuddles!) at Cafe Huskies
Hanging out with cute huskies at Cafe Huskies is one of the best things to do in the world's northernmost town.
Stepping inside to sip chai lattes and enjoy delicious pastry in the company of fluffy huskies is the perfect way to escape from the freezing weather.
A rotating crew of local pets that belong to staffers, friends, and other residents "work" here several shifts a week. These fluffy creatures go back home to their owners after the day is done.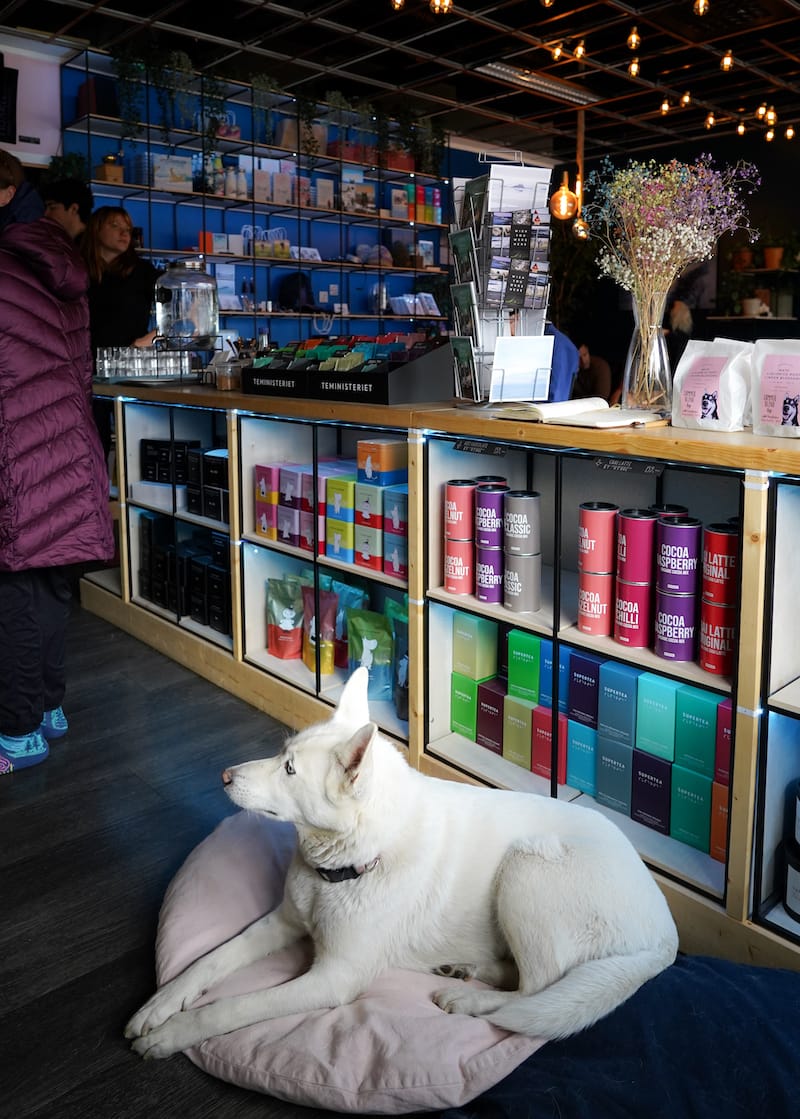 The cafe's diverse menu is packed with cold food, baked goods, as well as coffees and teas. Vegetarian, vegans, gluten, and lactose-free options are also available.
The cozy ambiance, friendly staff, and nice drinks will make you return here every time you visit Svalbard. Cafe Huskies welcomes its guests seven days a week from 10am through 6pm.
16. Catch a (Possible) Glimpse of Polar Bears on a Snowmobile Trip
Season: February-May
Duration: 10 hours
➡️ BOOK HERE
Those after catching a glimpse of polar bears will love this 180-kilometer snowmobile tour on the pristine icy East coast of Svalbard.
There are approximately 3,000 polar bears living around Svalbard (only about 300 on Spitsbergen, however) and you need your professional guide to access these immense desert valleys to see one of them.
Hop aboard a snowmobile to get through the ravines of Eskerdalen and Sassendalen and the glacier of Rabotbreen across endless white ice valleys to experience a jaw-dropping Arctic landscape.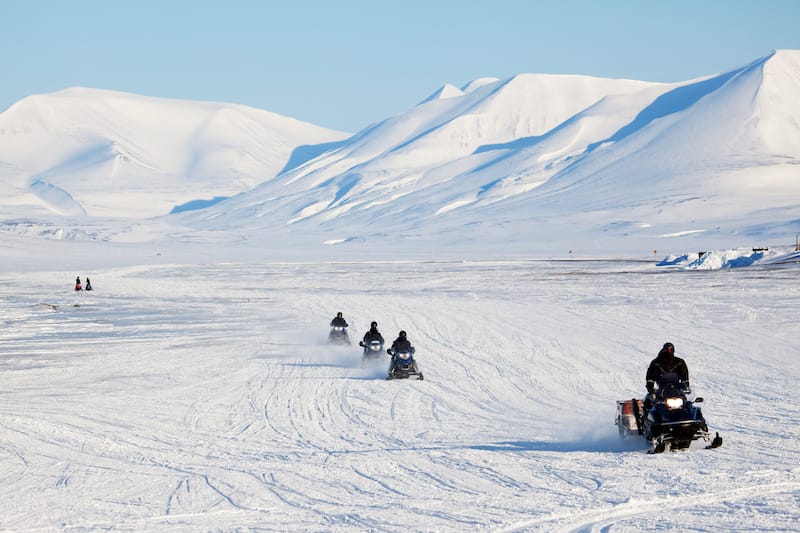 After reaching the top of the glaciers, you can take in the raw wilderness in the Arctic North as well as the breathtaking scenery of two remote and uninhabited islands of Barents and Edgeøyawe.
Please be aware that you are not permitted to track down the polar bears, but you can still observe them roaming the ice through your binoculars from a safe distance if you get lucky enough to see one.
Note: I have been to Svalbard more than once and have never seen a polar bear – so please don't get your hopes up and just enjoy the trip either way!
>> Click here for snowmobile rates and availability
17. Hike Up Platåfjellet for Amazing Views
Thrill seekers can hike up Platåfjellet at 424 meters above sea level, which will reward them with mesmerizing views over Longyearbyen, the Advent Valley, and surrounding mountains.
The perfect activity for those who are after a refreshing experience just a stone's throw from town. You'll hike during the twilight and dark season, which makes this experience even more magical.
Lucky ones can even witness the Northern Lights above them. Hike to a stone monument, and then continue higher if the weather allows it.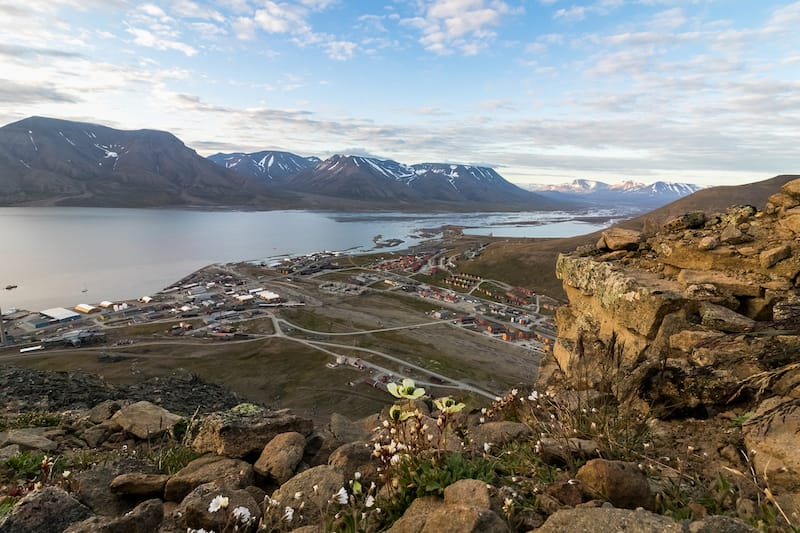 On your way up, listen to amazing stories about Longyearbyen and the people who have worked there and learn about how Longyearbyen eventually returned to Norwegian ownership.
Once reaching the summit, you will enjoy warm drinks, cookies, and nuts.
Please note that this mountain hike in cold weather is considered moderately difficult and can be steep at some points, but the final views are well worth the effort.
18. Buy Polar Bear Shaped Chocolates from Fruene
If you're a chocolate lover, this cafe offers you to sample polar bear and dinosaur chocolates in the world's northernmost chocolatier.
Fruene, located at the very heart of Longyearbyen, has become a meeting place for locals and tourists alike, where you can taste homemade products made from natural ingredients in a welcoming atmosphere.
The diverse menu is packed with hot & cold sandwiches/rolls, salads, and soups, as well as a great range of cakes, cinnamon buns, brownies, and some gluten-free options.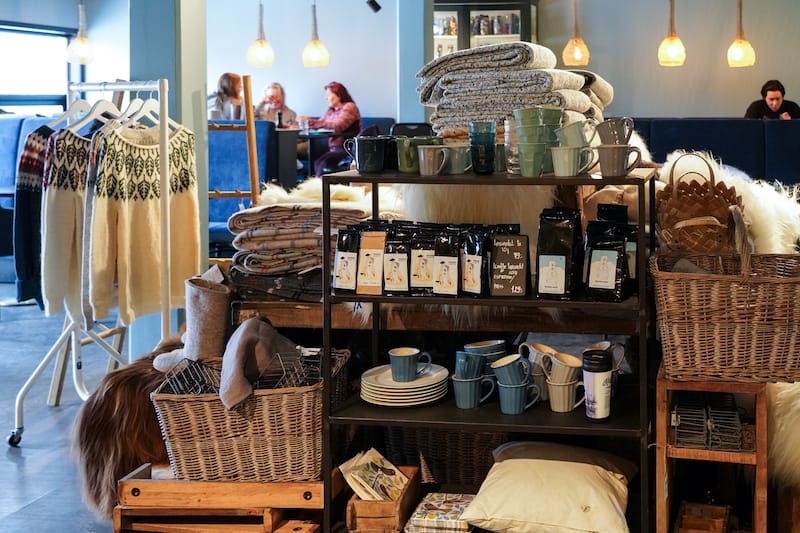 Their top-quality signature chocolate is made in numerous different flavor combinations that will surely excite the mind and delight the palate.
Inside, you can also find interior decor pieces from producers like IB-Laursen, Greengate, and Klippan Yllvarefabrikk.
On sunny days, you can sit outside and enjoy people-watching. Before leaving, make sure to pick some polar bear, glacier, or dinosaur chocolates to take home a piece of Svalbard with you.
19. Zoom Through Valleys and Mountains to Tempelfjorden
Season: February-May
Duration: 8 hours
➡️ BOOK HERE
Adrenaline junkies should add this day-long snowmobile trip to their bucket list.
Experience a thrill as you snowmobile through valleys, tall mountains, and frozen rivers to Tempelfjorden and retrace the steps of the legendary trapper, Hilmas Nøis, who spent over 30 Arctic Winters.
Traversing along the coastline, you may even witness some majestic seals.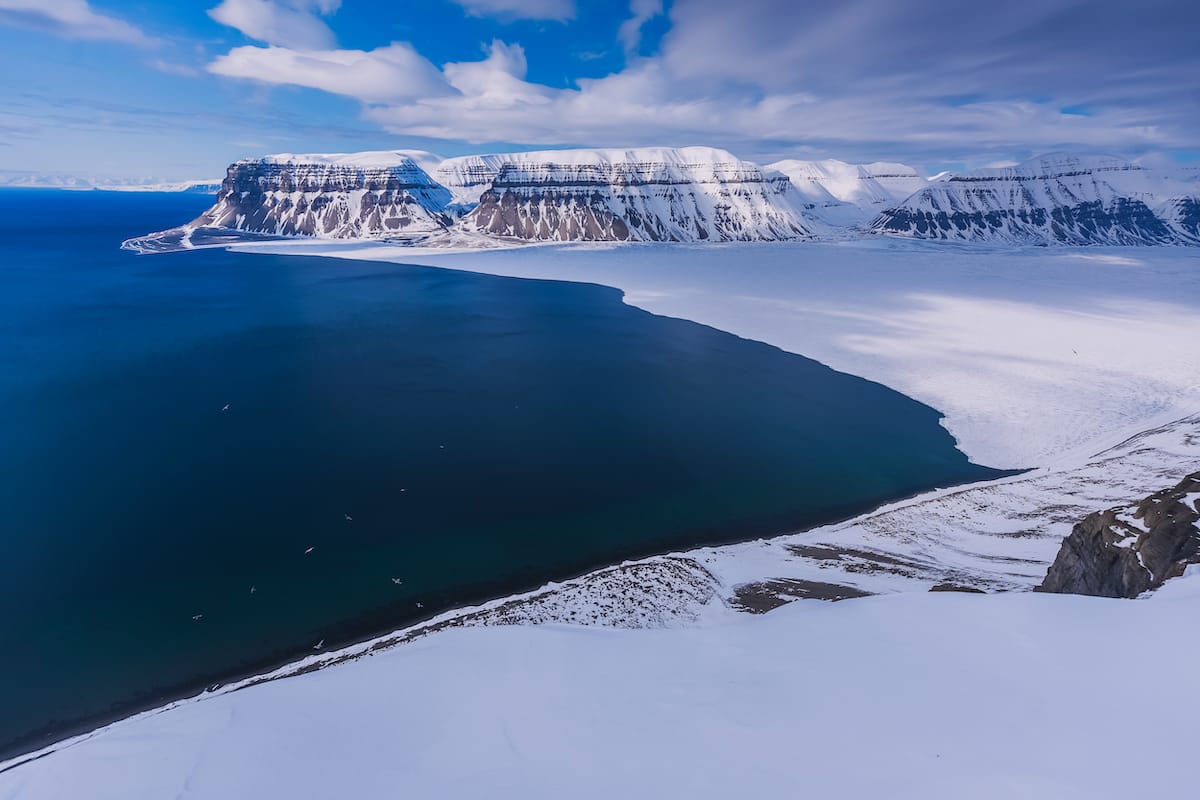 Enjoy a tasty lunch amidst one of Svalbard's wildest areas and head to the lavvu in the Brattlidalen Valley for a sheltered break and hot drink (if the conditions permit).
After taking in Svalbard's undisturbed beauty, visit the Svalbard Adventure base to get dressed in warm overalls, boots, and gloves, and pick up all the other necessary safety gear before leaving.
>> Click here to check tour rates and availability
20. Explore Svalbard's Glaciers on a RIB Boat Tour
Season: June-September
Duration: 6 hours
➡️ BOOK HERE
Explore the active glaciers and impressive mountains like never before aboard Rigid inflatable boats (RIB).
This Glacier Safari tour allows you to get up close and personal with Svalbard's impressive ice formations in winter months while admiring the retreat and break up of active glaciers in the summertime.
On your way up the Isfjord, keep your eyes peeled for the black-legged kittiwake and puffin at water level.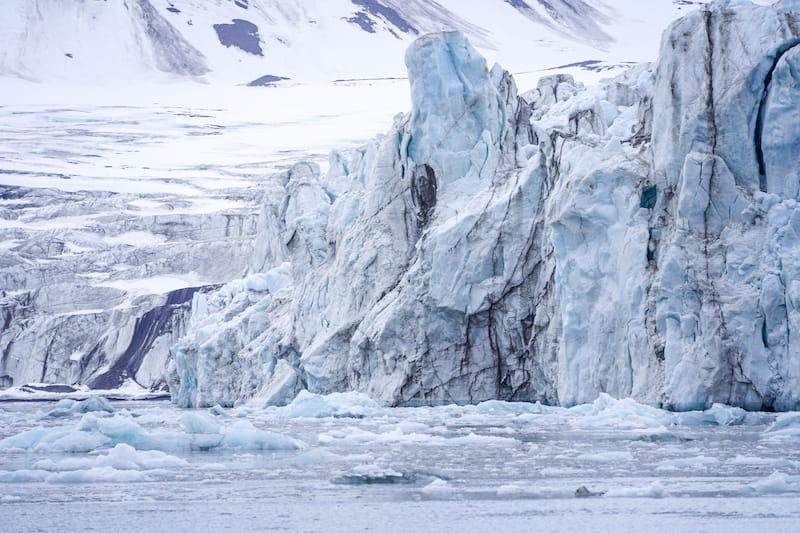 You'll be served lunch and drinks along the way as your friendly captain shares the stories of the island, so you can discover more about this untouched part of the archipelago and its relationship with fragile glaciers, currents, and climate.
Please note that the itinerary of the activity is weather-dependent, and there is no guarantee that you will observe any wildlife during this tour, as wild animals are quite unpredictable.
>> Click here for RIB tour rates and availability
Where to Stay in Longyearbyen
If you're looking for the best places to stay in Svalbard, you can check out our Svalbard accommodation guide here. It lists our top picks and details where they are located.
Here are a few of our favorites, though:
Did we miss any of the best things to do in Svalbard?
Let us know your favorite Svalbard attractions, tours, and landmarks in the comments! Thanks!
More Svalbard Travel Guides
Pin this Svalbard Things to Do Guide