Have you ever considered spending your winter at the top of the world? Many people are frightened to think about visiting Svalbard in winter but I reckon you should go!
Are you planning your trip to Svalbard last minute?
If youʻre booking your trip to Svalbard last minute, we have you covered. Below are some of the top tours, and more!
Top Experiences and Tours in Svalbard:
Top Hotels and Places to Stay:
This guide will give you reasons why you should go to Svalbard during winter and what to do when you arrive there.
Should You Go To Svalbard in Winter?
For most people, Svalbard = polar bears. And, they want to visit Svalbard to see those polar bears which ultimately means traveling there during late spring or summer.
But, what so many travelers don't realize is that there is SO much more to Svalbard than just polar bears.
Winter in Spitsbergen (and Svalbard) is pretty cool in its own right and you'll find an astounding amount of things to do if you plan accordingly.
Longyearbyen has museums, restaurants, and a vast amount of tours that visitors can take during the darker months.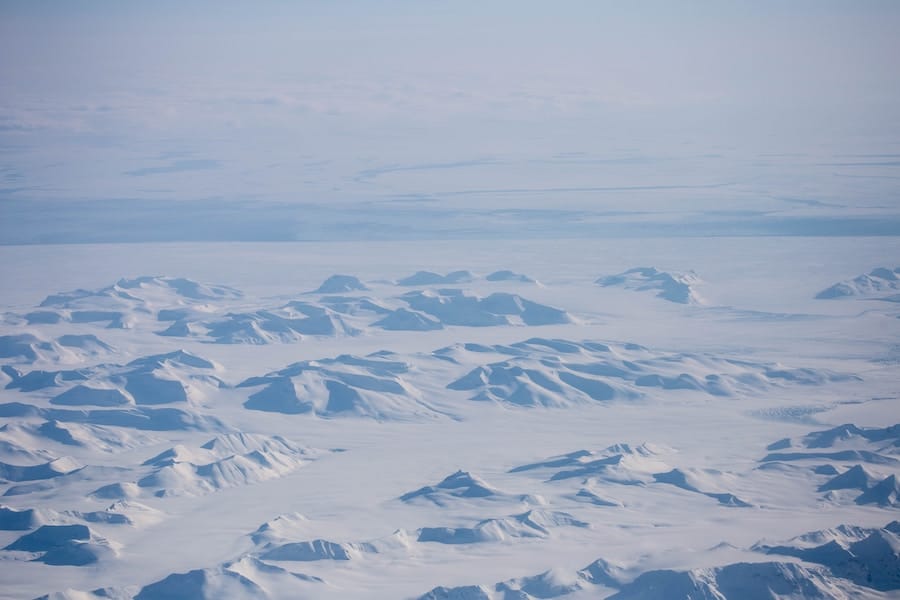 Polar nights are dark… but when the skies turn black, the Svalbard northern lights show their colorful faces… and that is as good of a time to visit there as any.
This post will have a variety of different things you can do during the long, Svalbard winter in order to enjoy a trip to the high Arctic. If you have additional questions, please feel free to reach out!
Also, if you have alternative suggestions, please drop them in the comments for future travelers to see.
Svalbard or Spitsbergen?
Many people have no idea what the difference between the two names is… but it's quite simple.
Svalbard is the archipelago of nine islands. Longyearbyen is the main city on the island of Spitsbergen.
Spitsbergen is an island in the Svalbard archipelago. I will use both terms when relevant but please know the difference to not be confused!
Things to Do in Spitsbergen in Winter
If you're looking for what to do in Svalbard in winter, this guide will help you out.
There is a limited number of activities but likely still more than you'd imagine at the top of the world in a town of just over 2,000 people during its low season.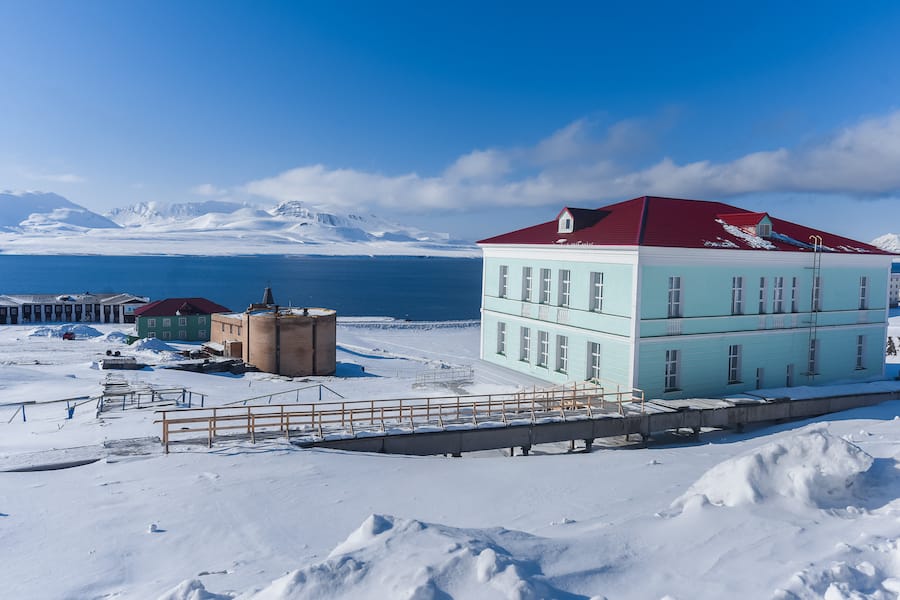 This is a list of some of my suggestions that will cater to a variety of travelers.
You will have cultural and historical places, the best tours in Svalbard, places to eat in Longyearbyen, and more.
In addition, all tours on this list meet the tough standards required by Visit Svalbard and the governance of Svalbard.
Please ensure that you are taking certified tours when you're there and you can see the list of companies certified on the aforementioned link.
This is absolutely crucial as this is in place for ethics and sustainability in Svalbard.
Svalbard Winter Tours
Marvel at the Northern Lights in Spitsbergen
If you've planned a trip to Svalbard in December, January, or February, I assume you're on a mission to check out the northern lights there. The polar nights in Svalbard last for about 84 days.
That is 84 days of the potential to see the northern lights at night… and during the day.
You can't do that in many places and it gives you more of a chance to see them… if the conditions are favorable.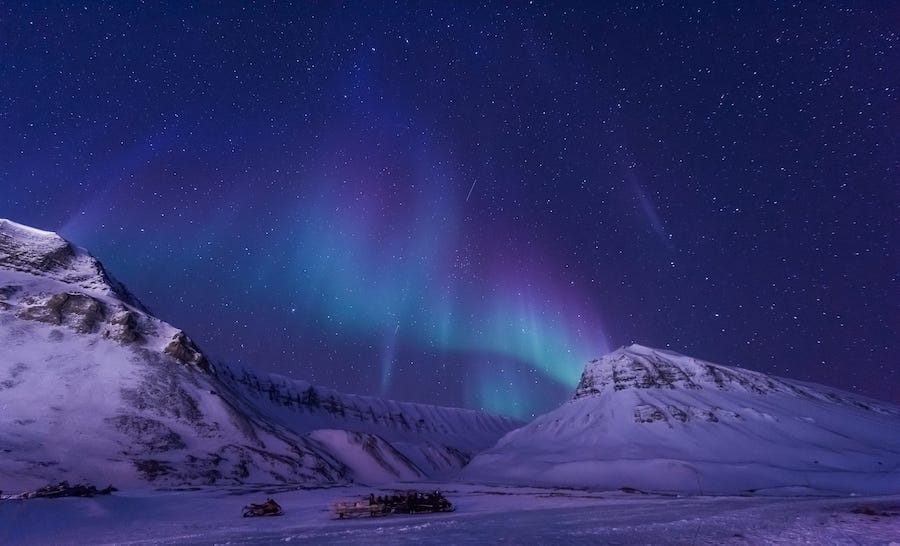 Unfortunately, the location of Svalbard is kind of hit or miss for the northern lights.
When they are out, they are brilliant. But, sometimes the position of Svalbard is just a bit too north.
The best chance to see the northern lights in Svalbard is to book an organized tour.
First of all, you really can't venture out of Longyearbyen without a tour due to polar bear threats and it being illegal to not carry a weapon with you (which requires permission).
Secondly, the guides will know where to take you and how to help you photograph them if you brought the right equipment.
Here are some of the available northern lights tours available to visitors:
Go Dog-Sledding in Svalbard in Winter
Another really cool activity you can participate in on your Svalbard trip is a dog-sledding excursion.
There are quite a few options available but I know that Green Dog has fantastic day tours that don't require an overnight and they are affordably priced compared to other tours out there.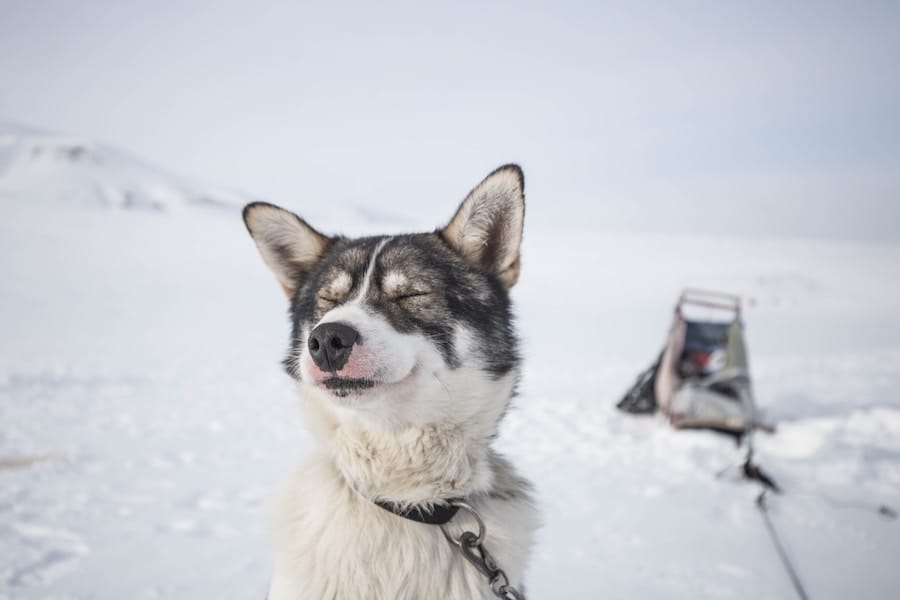 Green Dog is also a family-owned company that takes fantastic care of their dogs, giving them each a name and connecting well with the dogs' personalities.
They offer quite a few trips out into the Arctic but I think the ice cave tour and the northern lights hunt are two of the coolest and best value for the money.
Here are the day tour options they have currently:
Explore Svalbard's Mining History at Gruve 3
One of the most evident things that you'll notice when arriving in Svalbard is that the country has a deep-rooted mining history.
Mining, in addition to tourism and research, is the top industry there.
The mines started with various countries coming to Svalbard to exploit resources and today the industry still exists.
You have the chance to check out one of the most famous mines on Svalbard, Gruve 3, a mine that was in operation from 1971 until 1996 but has since been left abandoned and the tools left as they were a couple of decades ago.
This tour is year-round and one of the most interesting tours in Svalbard as you really gain insight into what it was like for those living on Spitsbergen despite the nearly inhospitable conditions.
You can click here to book your tour of Gruve 3.
The tour is not only available in winter, but it is also available in summer and the remainder of the year.
Go to Barentsburg on a Snowmobile
One of the coolest places to visit in Svalbard is Barentsburg, or 'Little Russia'.
There are a few ways to get there depending on the time of the year but during the dark and ominous Svalbard winters, it is best to hop atop a snowmobile and go!
There is a fantastic tour that will take you to Barentsburg with Spitzbergen Adventures.
You will arrive in Barentsburg on a snowmobile and after being fed a sizeable lunch with some tasty Russian food, you will tour around with an expert guide who will give you info on Russia's role on Svalbard and the history of the Soviets being there.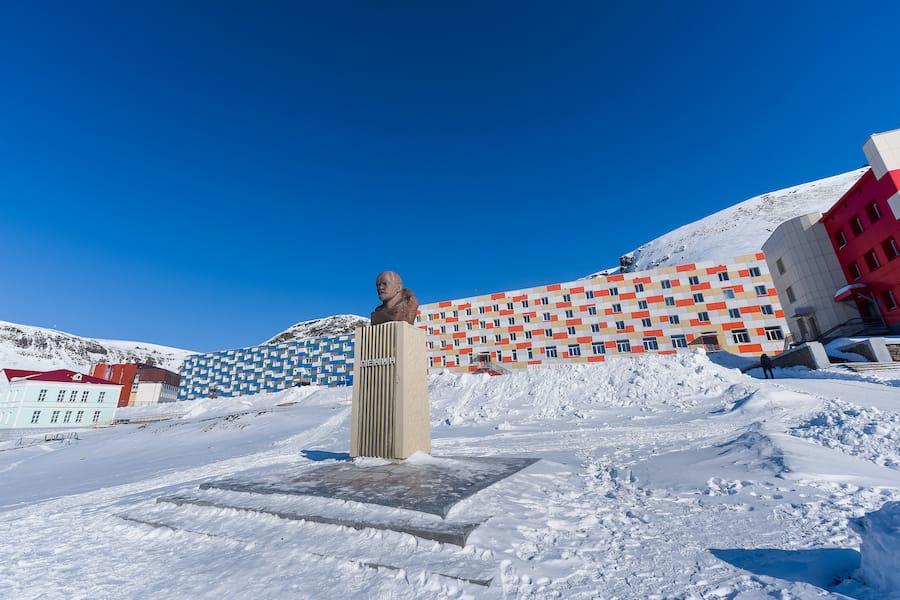 You also get to check out one of the northernmost Lenin statues in the world!
Almost 500 people still call Barentsburg home, so it is a must-visit place in Svalbard, in my opinion!
Click here to check Barentsburg tour rates and availability.
This tour runs in March and April, so more toward the 'sunny winter' as they call it in Svalbard.
Take a Brewery Tour at Svalbard Bryggeri
While you're at the top of the world, another really cool thing you should do is take a brewery tour at Svalbard Bryggeri.
This is the northernmost brewery in the world and it is so cool to visit and try their beers!
They have a portfolio of about eight beers and all are good and made with some of the best water on the planet that comes from a 2,000-year-old glacier in Svalbard called Bogerbreen.
You can check their website and contact them to organize a brewery tour.
Trust me, this is something fun and sustainable to do when you're in Svalbard, especially during the colder months!
Cultural Things to Do in Longyearbyen in Winter
Aside from just taking tours, I think it is imperative to visit other sights in Svalbard and Longyearbyen, like the museums.
The next two museums are my top picks and ones that will give you more information about Svalbard in addition to its role at the top of the world.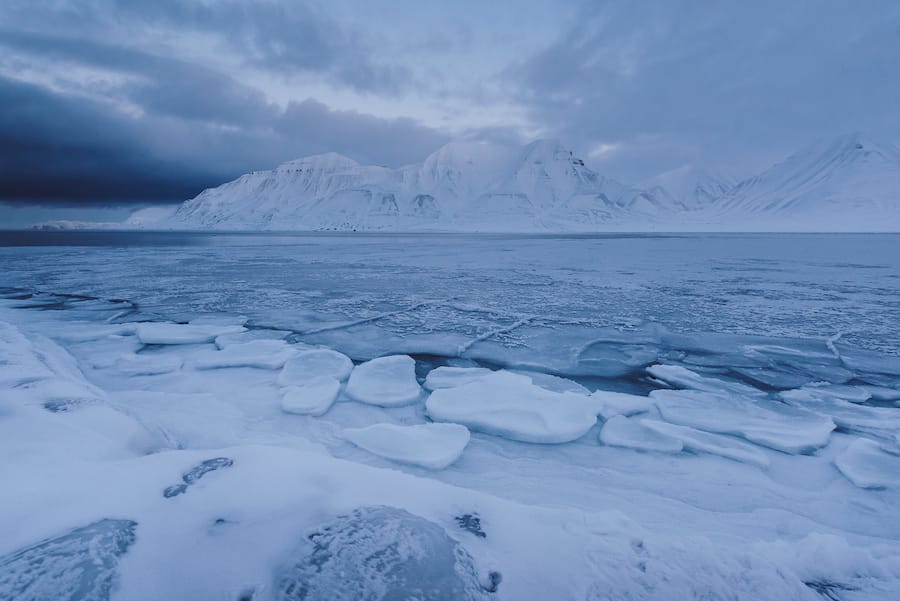 Visit the Svalbard Museum
One of the best things to do in Svalbard in winter (or any time of the year) is to visit the Svalbard Museum which opened in 1979.
The museum gives the complete history of the archipelago, especially Spitsbergen.
It details the whaling history and how explorers ended up there in the first place before it moves on to other eras in Svalbard's story. It really gives great insight into mining and the tourism that exists today.
This is a great place to learn more about the Svalbard Treaty from the 1920s and how it has impacted the communities on Spitsbergen here in 2020.
The museum is open year-round, but do check the hours on their website. Tickets are around 100 NOK for adults.
Walk to the Svalbard Church
One of the most notable sights in Longyearbyen is the Svalbard Church, a wooden red church that's prominent steeple graces the town's skyline.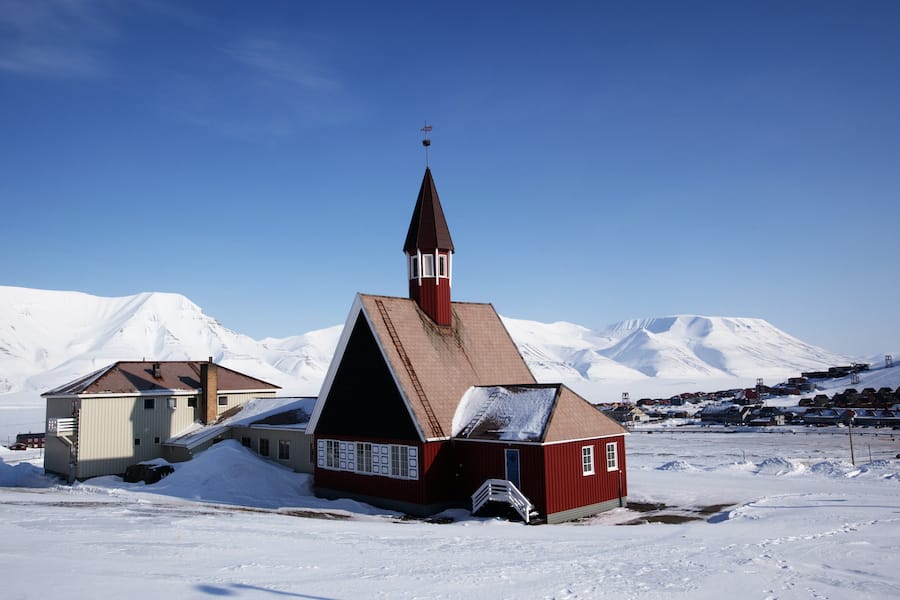 This church, built in 1921 (and destroyed later by the Nazis and rebuilt) is the only church on Svalbard.
There is a Russian Orthodox chapel in Barentsburg, as well.
When this church was built and for a long time, it claimed the title of the northernmost church in the world.
Nagurskoye, Russia's St. Nicholas Cathedral later took the honors… but it is still worth walking over to this Longyearbyen attraction and getting a photograph for yourself!
Stop by the North Pole Expedition Museum
Another exciting museum to visit in Svalbard is the North Pole Expedition Museum in Longyearbyen.
The museum details the process and history of expeditions and you will find newspapers, artifacts, and other interactive pieces that will showcase what explorers endured along their journeys.
The price of a ticket is 100 NOK for adults and 50 NOK for children. It is open from February – September daily but is only open by request in the other months. You can find more information on their website.
Longyearbyen Restaurants and Bars
One of the most underrated things to do in Svalbard is to eat!
There are some fantastic restaurants up in Longyearbyen and the food utilizes the unique ingredients available on Spitsbergen.
There are also some really cool bars in Longyearbyen and they will help you meet locals or other travelers.
I am still friends with the people I met at a bar in Longyearbyen all these years later!
Eat at One of Norway's Best Restaurants (Huset Restaurant)
Believe it or not, one of the most acclaimed and recognized restaurants in Norway is located in Longyearbyen.
Huset has won many awards and is a bistro that serves delicious Arctic food made with Nordic techniques.
They work together with trappers and hunters around Spitsbergen… from Farmhamna to Akseløya and beyond to receive fresh meat to serve to hungry patrons.
You can find everything from bearded seals to reindeer to ptarmigan on their menu.
In addition to serving exceptional food, they also have one of Norway's largest wine cellars with more than 15,000 bottles!
Huset is popular and is only open from Wednesday until Sunday in the evenings. To book a table, check out their website.
Dive Into Longyearbyen's Bar Scene
One of my favorite things to do in Svalbard is to hang out at the bars there. While drinking is a bit cheaper than on mainland Norway, I found that it wasn't the price that led me to want to hang out at the bars there… it was the people.
I met so many residents of Longyearbyen at the town's bars.
I made friends with Swedish and Faroese bartenders at one bar and I left with new Finnish and Swedish friends from another.
I still keep in touch with some today and it's quite cool.
While all were temporary residents of Svalbard, it was nice to pick their brains about life there and it gave me an insight that not many travelers get.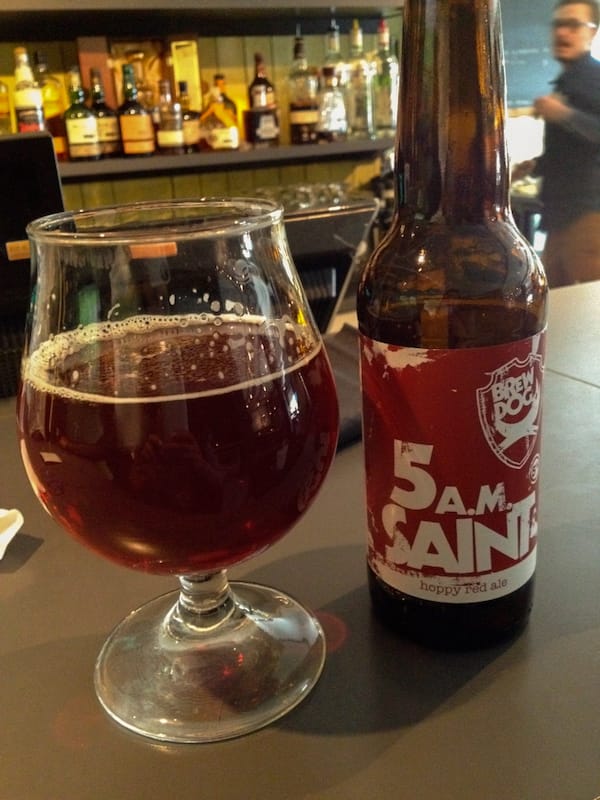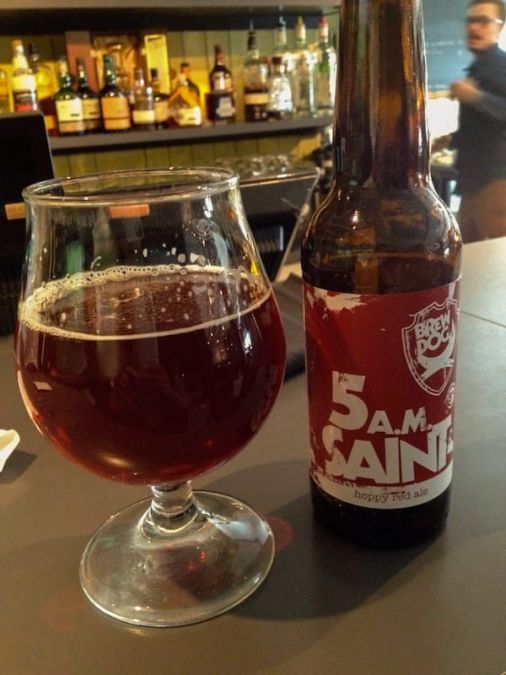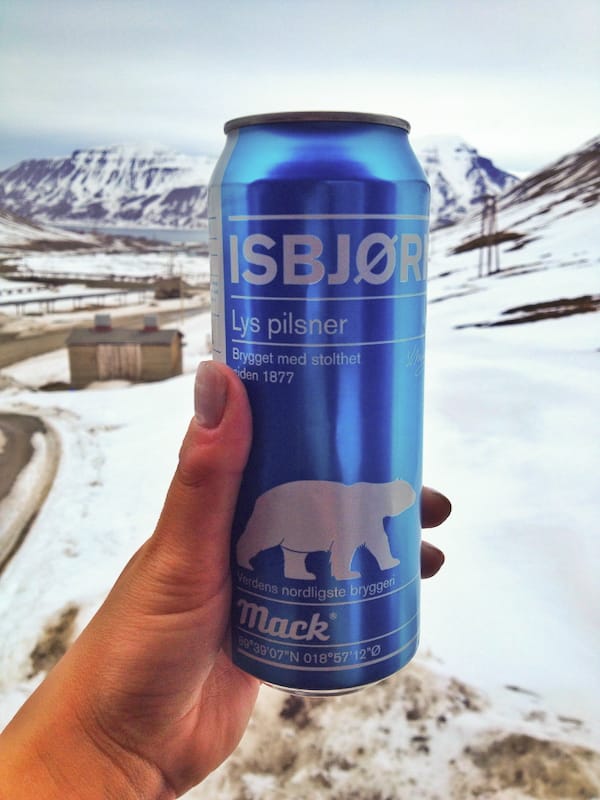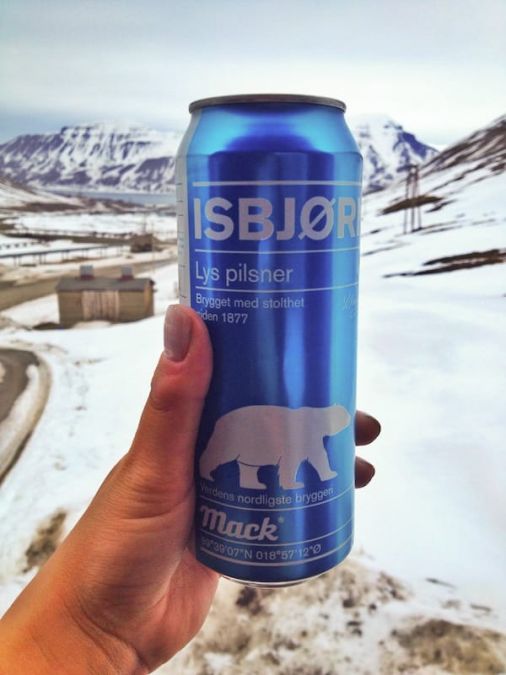 Regardless of whether you're in Svalbard in winter or summer, definitely pop by the bar and have a drink and chat with people!
Anti-social? You can always raid Nordpolet at Svalbardbutikken and drink alone.
Enjoy Local Food or Pizza at Restaurant Kroa
I find Restaurant Kroa to be one of the most diverse restaurants in Svalbard. It truly has something for everyone!
Their menu is super diverse and you can find everything from tasty Arctic Char to a moose burger on it.
You can get some really great Northern Norwegian specialties at Kroa.
But, you can also get pizza, and as strange as it sounds to be eating pizza at the top of the world- their pizza is really good.
I had a plain cheese pizza with jalapenos on it (I was pescetarian at the time) and I loved it.
The interior of Kroa is rustic and it has this cool charm that also makes it a must-visit when in Svalbard.
You can find it in the center of Longyearbyen and more info on their website.
Get Koselig at Fruene Cafe
I am a cafe-goer at heart and I was excited to quickly stumble upon Fruene when I was in Svalbard.
The cafe has quick eats and coffee at a very affordable price. It is the perfect place for lunch.
I had a really delicious egg salad and smoked salmon sandwich when I was there and it filled me up for the better part of the day.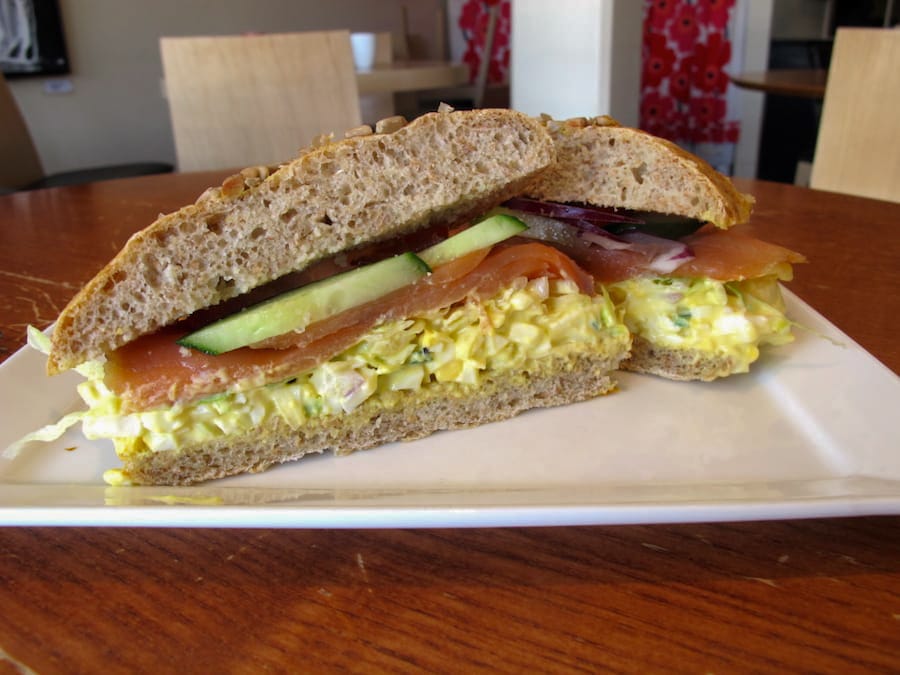 'Koselig' is a Norwegian word that means to make yourself cozy or just to be cozy. You will hear it frequently and this cafe is a koselig slice of Longyearbyen.
Where to Stay in Longyearbyen
If you're looking for the best places to stay in Svalbard, you can check out our hotels in Svalbard guide here. It lists our top picks and details where they are located.
If you have any additional questions, please reach out to us and we will do our best to answer!
I hope this guide helps you plan your visit to Svalbard!
More Svalbard Travel Guides