Not too many people think of Tbilisi as a winter destination but the great thing about the capital of Georgia is that it is a great place to visit any time of the year, the cold season included.
This is a guide of the best things to do in Tbilisi in winter.
I have been to Tbilisi a lot of times over the years as someone who lives in the country right south of it, Armenia.
Sometimes I go there for fun and other times I go there to take advantage of the additional flights from the Tbilisi International Airport.
Nevertheless, the city feels familiar and is definitely a place to explore in the colder months.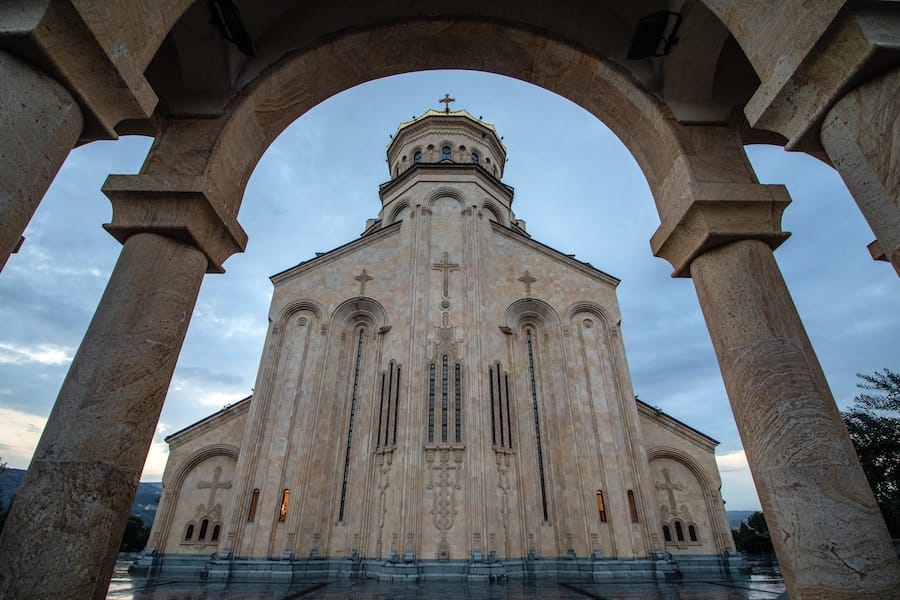 This is a guide to what to do in Tbilisi during winter.
It will contain cultural sights, cafes, and some general travel tips for Tbilisi.
This is a guide geared towards the first-time traveler to Tbilisi, so if you have any hip and lesser-known places you think travelers to Tbilisi should visit, please drop them in the comments. Thanks!
How to Get to Tbilisi
There are many ways to get to Tbilisi. For me, I manage to get from Yerevan to Tbilisi on board a marshrutka.
You can also take the train there from the Yerevan Railway Station.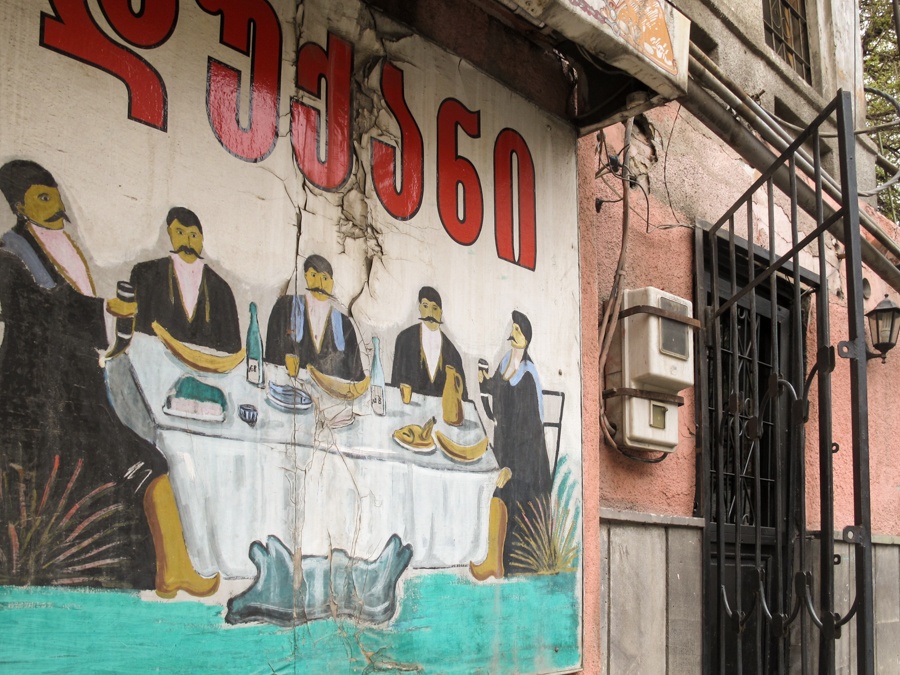 You can also fly to Tbilisi International Airport.
There are so many flights that service Georgia and you can find which one suits you best.
Flight prices are not as flat as the ones coming to and from Yerevan, so do try to book in advance as Georgia is becoming such a hot tourist destination.
Click here to see our guide on how to get from Yerevan to Tbilisi by bus if that is the direction you're heading.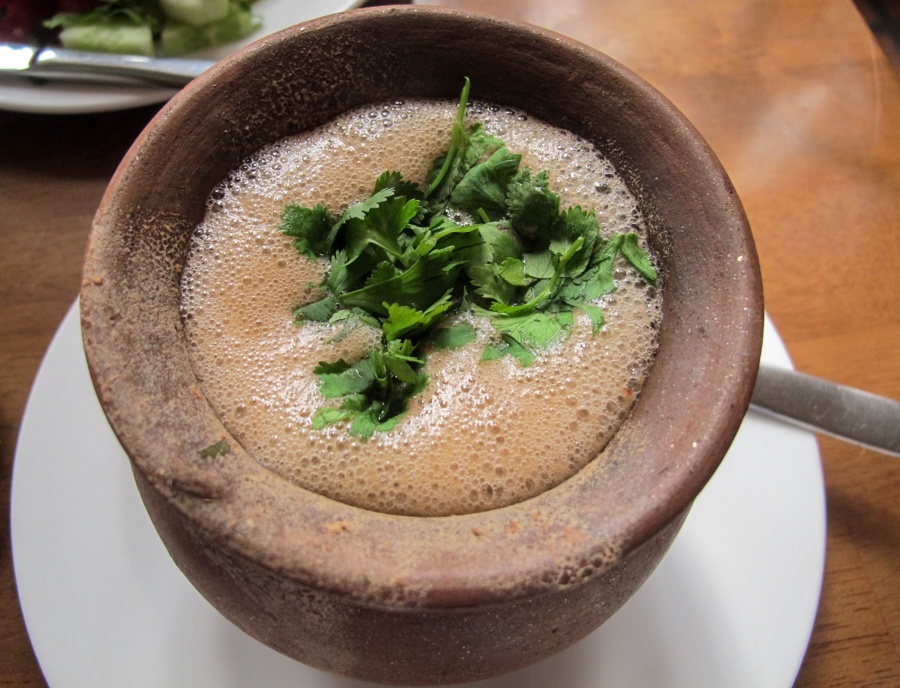 Best Things to Do in Tbilisi in Winter
1. Visit the Rezo Gabriadze Marionette Theater
Located near the Tbilisi Old Town is the Rezo Gabriadze Marionette Theater, or better known to tourists as the 'puppet theater'.
The building has a bizarre construction and it is one of the most recognizable structures in the city. There is a steel beam that holds the tower upright, giving it its odd shape.
Rezo Gabriadze Theater opened in 1981 and today only has about 80 seats inside for guests, making it an exclusive place that has become an integral part of Tbilisi's cultural scene.
Rezo Gabriadze was born in Kutaisi and worked throughout his life as a theater and film director, writer, graphic artist, painter, and playwright. He has over 35 screenplays and many have become Soviet classics.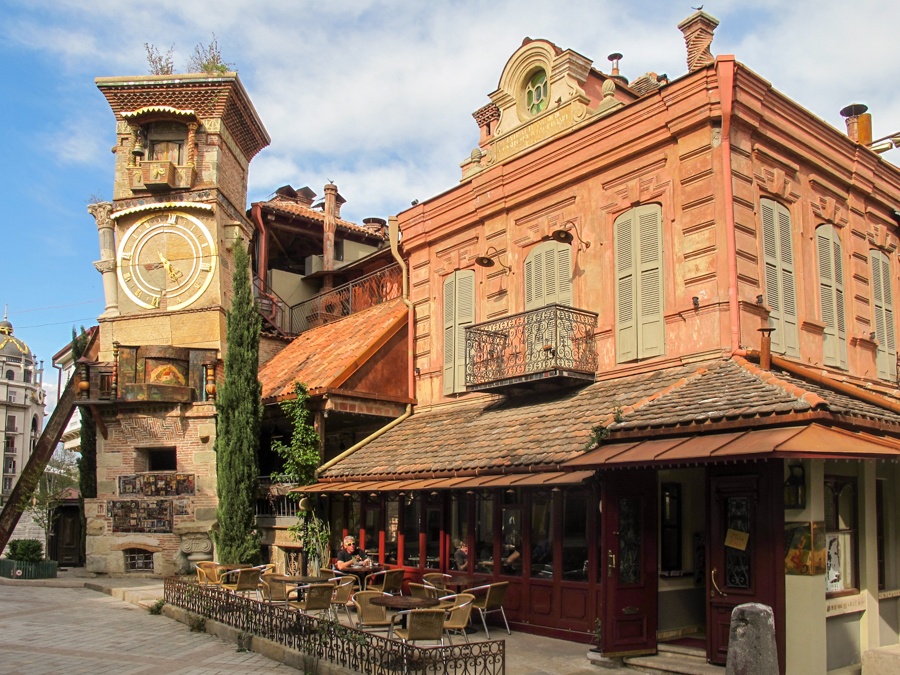 The puppet theater is a great place to visit any time of the year but it offers a respite from bad weather during a harsh Tbilisi winter's day.
But, fortunately, Tbilisi winters are pretty inconsistent and there are some days where you can even sit outside and enjoy a coffee or tea and it will feel like spring arrived early.
You can find the Rezo Gabriadze Marionette Theater at 13 Ioane Shavteli St in Tbilisi.
2. Take a Day trip to Mtskheta
It is fun staying in the city, but Tbilisi is surrounded by some incredible nature and you must venture out at least once.
If you're not capable of getting far north (due to the snow and time constraints) to places like Stepantsminda, you will find comfort in knowing that you can still take a quick trip to Mtskheta and places nearby Tbilisi.
Located about 20 kilometers away from Tbilisi, Mtskheta is one of the oldest cities in Georgia as it was founded in the 5th century BC. It is located at the crossroads of the Mtkvari and Aragvi Rivers.
The city's historical monuments became a UNESCO World Heritage Site in 1994 because the city was recognized as the birthplace of Christianity in Georgia.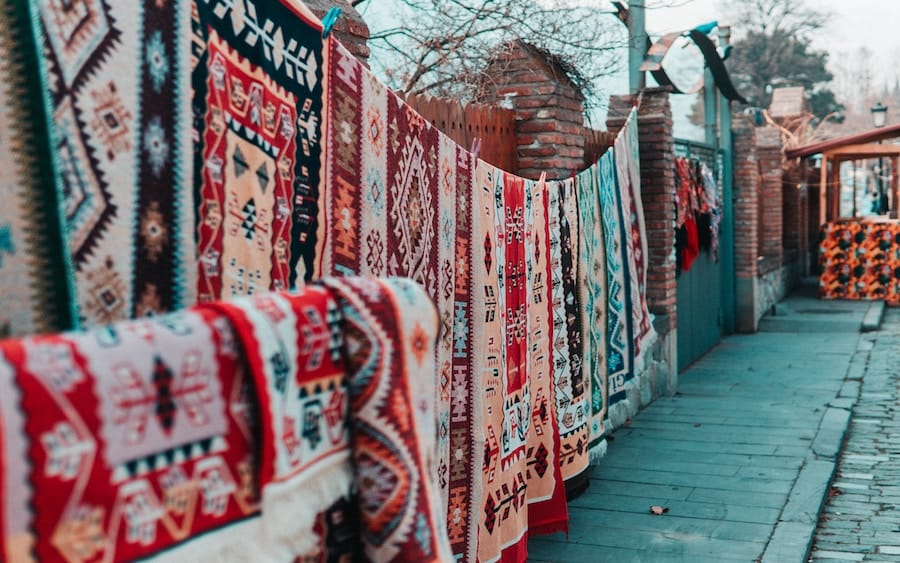 There is a sensational view from the opposite side of the city at Jvari Monastery of Mtskheta on a hill to the city.
Mtskheta is also a great place to do some souvenir shopping from as there are several places where you can get authentic Georgian souvenirs in an easier fashion than in the hustle and bustle of Tbilisi.
3. Make New Friends at Fabrika Tbilisi
Fabrika is part hostel, part coworking area, part everything more. This cultural center has become one of my highlights of going to Tbilisi simply for the fact that it is an easy place to stay, socialize, and eat all at the same time.
I know Megan often flies into Tbilisi to come to Yerevan and stays at Fabrika and doesn't leave the grounds throughout her entire stay.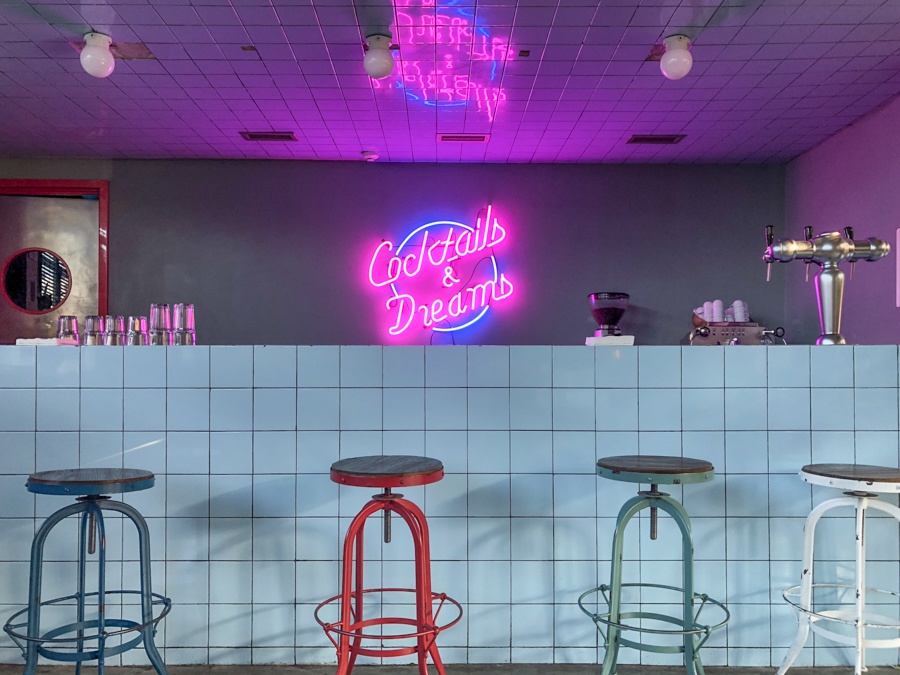 The coolest thing about Fabrika is that you can hang out there for no charge.
They have a bar, restaurant, and out in the back courtyard, there is an area to get different kinds of food from really good ramen at Shio Ramen to a falafel burger at Pipes Burger Joint.
There is something for everyone at Fabrika and I know you will enjoy it as much as I do.
You can read more about Fabrika and its history and offerings here.
4. Rejuvenate at the Tbilisi Sulphur Baths
Located at the beginning of the Tbilisi Old Town, or Abanotubani, the Sulphur Baths are a historical place in the Georgian capital that operates the entire year and is especially relaxing during the winter.
They were built approximately in the 13th century and many famous people, such as Alexander Pushkin, have visited. He made his way there in 1829.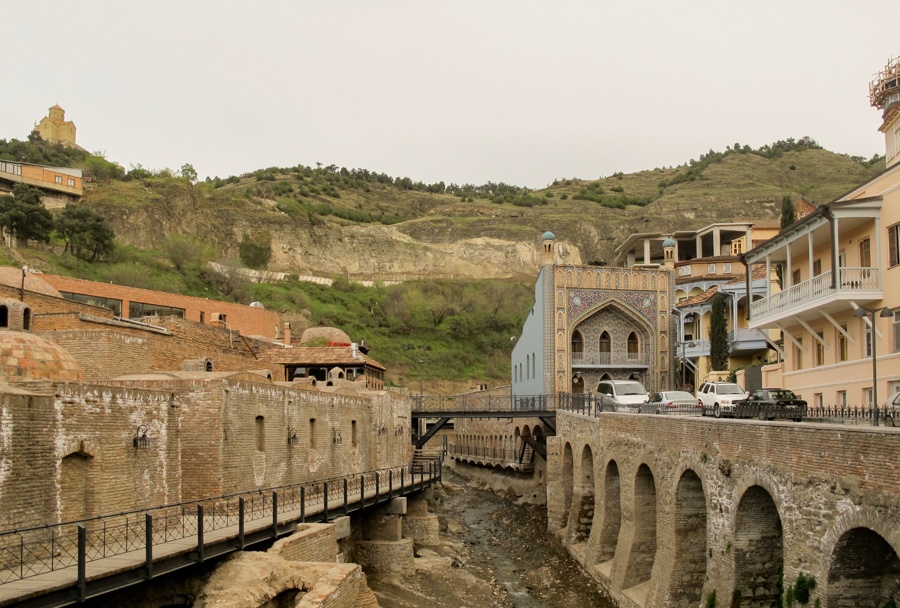 There are seven bathhouses currently there. I first went there in 2014 when I traveled there with my friend Amos and we found the sulfur to be really great for your skin and health.
Despite the bath's ancient history, they are really modern and cool on the inside. They are a must-visit place in Tbilisi, in my opinion.
5. Visit the Narikala Fortress in Tbilisi
Established in the 4th century, the Narikala Fortress is an iconic and historical symbol of Tbilisi.
It has had Persians, Mongols, and Arabs influence it over the many centuries it has stood as a protective fort.
Georgian King David expanded and rebuilt parts of it in the 11th century. From near the fortress, you can get a killer, panoramic view over Tbilisi.
In order to get to Narikala Fortress, you can walk up there or take the cable cars from the city.
The cable cars are a newer addition to Tbilisi having been built merely 7 years ago. They run from the left bank at Rike Park up to Narikala.
6. Eat Satsivi in Tbilisi
A dish that constantly makes the rounds during the winter season in Tbilisi and Georgia is satsivi. Satsivi is a dish that contains turkey or chicken in a walnut sauce.
It is so flavorful and there are not many dishes that are comparable to this, so you're just going to have to try it for yourself.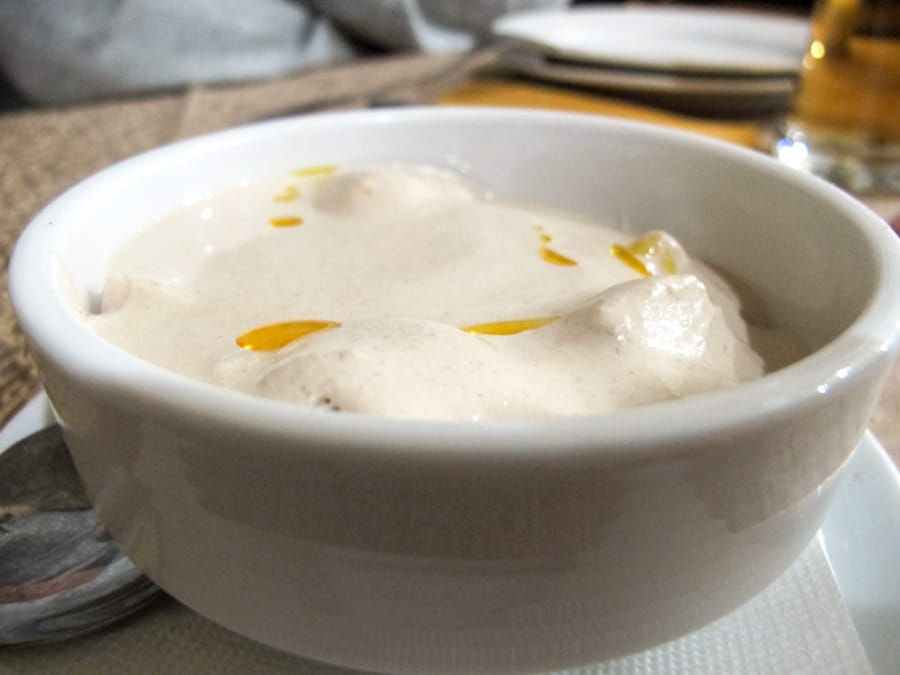 You can get an okay version of it at the famous Georgian chain, Machakhela.
Or, you can check on the restaurant menus that are posted outside of establishments to see if they have satsivi on there to try it somewhere different.
Either way, it is a must-try for those spending their winter in Tbilisi.
7. Visit the Holy Trinity Cathedral of Tbilisi
It took builders almost ten years to build the Holy Trinity Cathedral of Tbilisi, the city's biggest church.
Due to its hilly location, you can see it from so many different parts of the city and it has become one of the main symbols of Tbilisi throughout the years.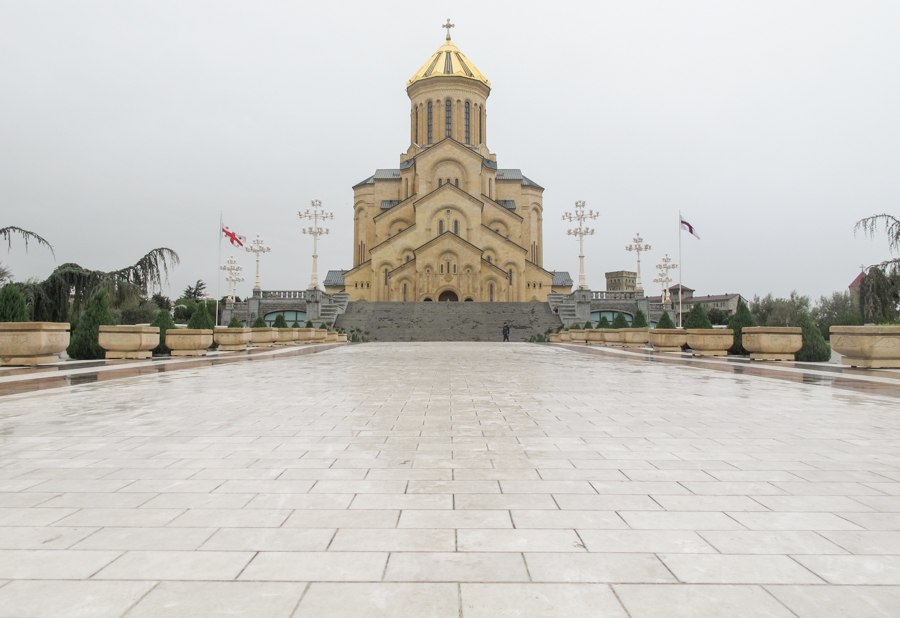 The church was built to commemorate and mark 1,500 years of the Georgian Orthodox Church.
In order to get there, you can walk as Megan told me she did, or you can take a taxi or public transportation as I did.
It is not that far of a walk if you're on the side of the river opposite the Old Town, but it is a large incline. Almost 10 years took to build Holy Trinity Cathedral the biggest church in Tbilisi.
The church is located really high point in the city, that's why it really visible from different parts of the city.
When you're there, be sure to stop by Lagidze and have a famous Georgian 'lemonade'.
8. Ring in the New Year in Tbilisi
New Year's in the Caucasus is a blast and Tbilisi, Georgia is no exception.
People are having a blast right on the streets and businesses stay open all night.
There are lights dousing every building and music is blaring on every corner.
You can stroll through the Old Town and celebrate with other travelers or head outside of the area to see what the locals are up to. Pop into a wine bar and maybe you'll even score a free drink.
9. Search for Street Art in Tbilisi
There are many places where you can find street art in Tbilisi and it is a blast to do it in winter when the temperatures hit a respectable level.
The best thing about hunting for street art in Tbilisi is that a lot of it is kind of hidden or in secret corners.
There are buildings like Fabrika where it is very in your face, but a lot of the time, you will stumble upon street art in Tbilisi when you least expect it.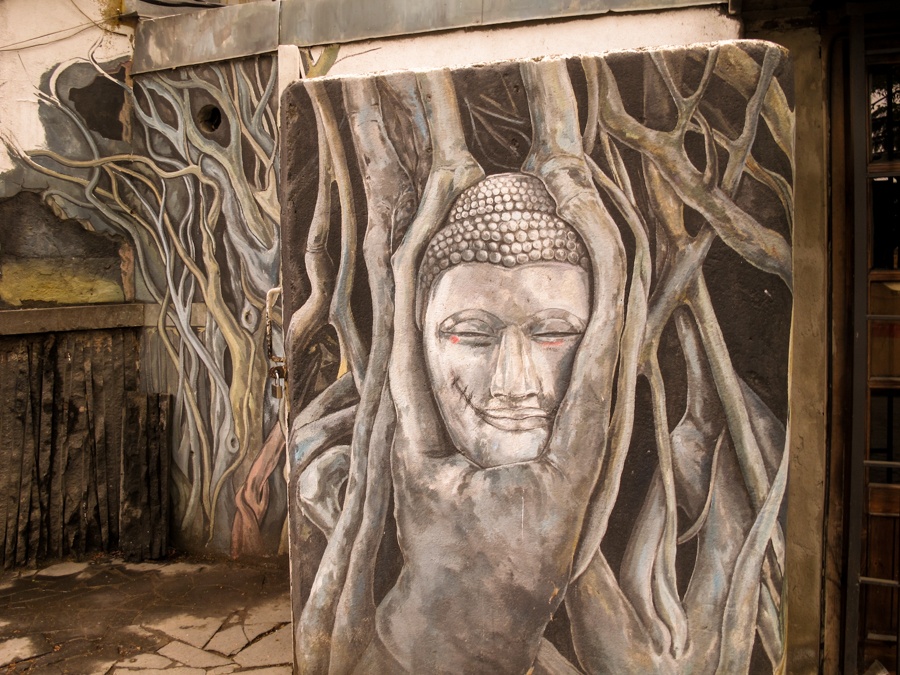 10. Try Craft Beer in Tbilisi
Another popular thing to do during the winter in Tbilisi is to drink.
And while wine is often the beverage of choice (don't worry… we will be suggesting that later in this guide), there is an up-and-coming craft beer scene that is happening in Tbilisi.
While it may not be as robust as the beer scene elsewhere, it is getting there and the beer is good.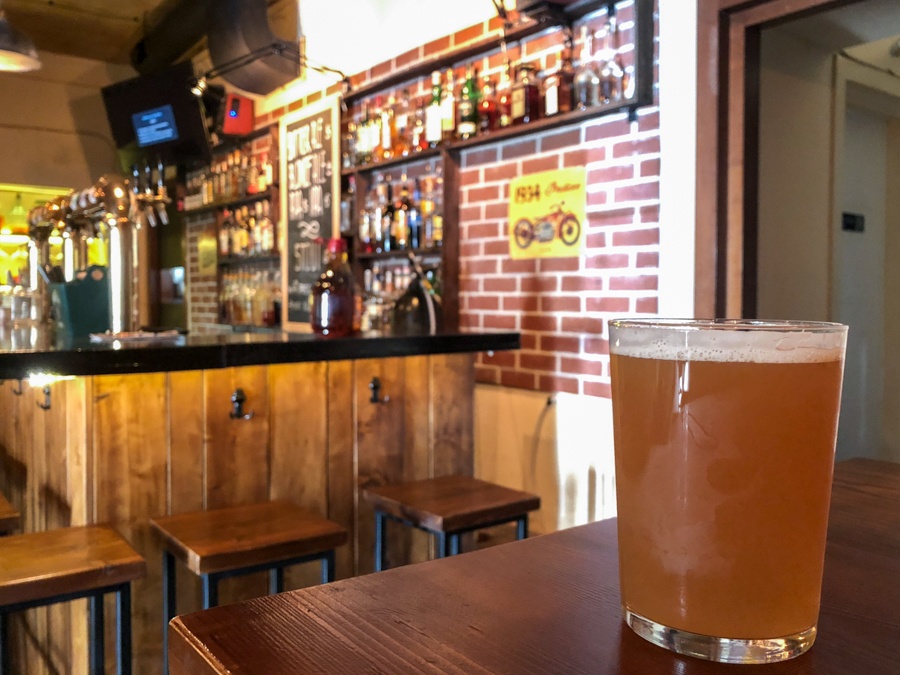 I highly suggest heading to Black Dog Bar in Tbilisi for a delicious craft beer.
Another highly recommended place is 9 mta. Maybe one day Megan and I will get around to writing a craft beer guide to Tbilisi. We will see.
11. Go to the Art Museum of Georgia
Also known as the Shalva Amiranashvili Museum of Fine Arts, the Art Museum of Georgia is a fantastic place to escape from the winter temperatures and head inside to educate yourself more on the art and history in Georgia.
Established in 2004, this museum presents a lot of authentic content and pieces that will really open up someone's eyes to the history of art in Tbilisi and beyond.
The museum has been a part of Tbilisi since 1920. You can find the Art Museum of Georgia at 2/4 Aleksandr Pushkin St in Tbilisi.
Extend Your Trip and Go to Yerevan
If you have more than a couple of days in Tbilisi, you may want to consider booking a trip to beautiful Armenia and visiting Yerevan.
The Armenian capital has that hospitable Caucasian vibe but couldn't be more different from Tbilisi.
Yerevan is a more intimate place and the city is a bit quieter yet with a lot of things going on in the colder months.
During winter in Yerevan, you will experience snow (if you're lucky… Yerevan tends to be colder than Tbilisi), fresh and delicious food like ghapama and plov, and ski resorts located a short drive from the capital city.
You will also get to see different architecture as Yerevan uses a pink, volcanic stone called 'tuff' and the city glows during certain times of the day when the light hits the buildings just right.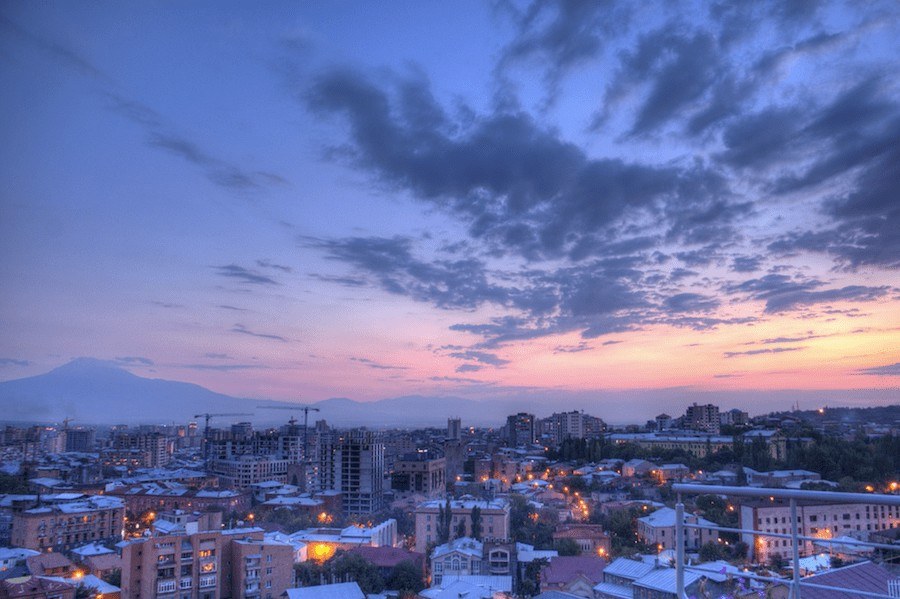 If you have a lot of days in Tbilisi, do consider a couple of days south of the border in Armenia.
There are many fantastic places to visit in Armenia… so if Yerevan isn't your jam, you will certainly find another place that is.
Click here to see how to spend a weekend in Yerevan. And click here to see a list of the best restaurants in Yerevan.
12. Drink Your Body Weight in Georgian Wine
It would be a total miss for me to get to the end of a guide about what to do in Tbilisi in winter and never mention that it is imperative that you drink a lot of Georgian wine. If you drink, that is.
Georgian wine goes back to ancient times and some of the oldest wineries in the world can be found in Georgia.
The red wines are hearty and Megan loves a good Saperavi and will frequently mention it.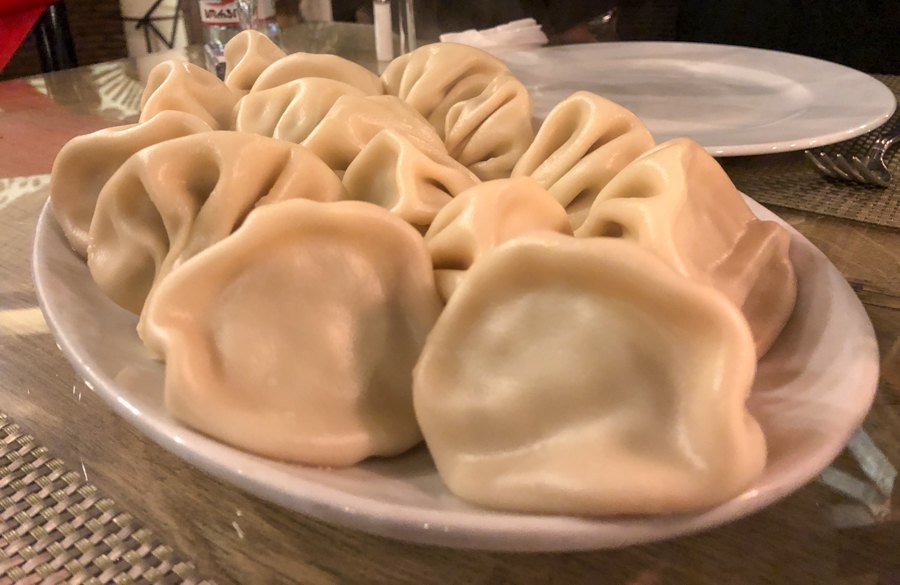 You can actually find wine virtually anywhere in Tbilisi. Sometimes, you will even see bottles sitting out on tables along the streets for tourists to try a sip of it in an effort to lure new patrons in.
I like Kote Afxazi Street as there are many bars on it with great wine offerings.
Either way, wine is a crucial and vital part of Georgian culture and you should definitely have a glass (or many more) when you're in Tbilisi.
13. Watch a Traditional Dance Performance in Tbilisi
It is never a bad time of the year to watch a traditional Georgian dance performance.
Known for its vibrant and challenging folk dances, you can check out some unique varieties, including the Khorumi (war dance) and Kartuli (wedding dance).
Most commonly, you will be able to see Georgian dancers when you're dining at one of Tbilisi's many restaurants, as they frequently put on a live performance as guests wine and dine.
You can also make evening reservations to ensure your spot at the Ethno Tsiskvili, where dance performances usually last an hour.
Another popular option is to check out the schedule at Tbilisi's Opera Theatre when you visit because the Sukhishvili Georgian National Ballet makes its way back to Tbilisi in the winter after touring the world during the summer. The performances are an unforgettable experience.
14. Celebrate the Orthodox Holidays
The official religion in Georgia is Eastern Orthodox, and the majority of Georgians identify as such.
In the winter, you will be able to celebrate Christmas on a different day- January 7, which is the date for Orthodox Christmas. It is an official holiday that most Georgians spend with their families.
On Christmas, many Georgians will attend the midnight mass, and then participate in the Christmas Day parade- Alilo- where they collect food for those in need.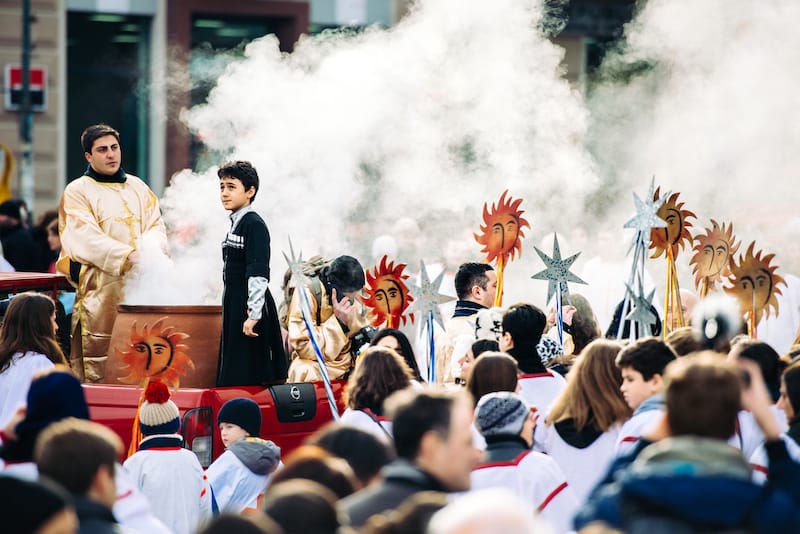 The parade begins from First Republic Square to the Sameba Cathedral in Tbilisi.
January 18, Epiphany Eve, is another holiday in Georgia where people will burn Chichilaki (branches of hazelnut or walnut trees) as a symbol of new beginnings for the New Year.
And of course, the biggest holiday of all is New Year's, which is celebrated on a larger scale than Christmas due to the Soviet era when religion was suppressed.
This is when Georgian children receive presents from Santa Claus- known as Tovlis Babua (Snow Grandpa) in Georgian.
You can also check out Tbilisi's Christmas village and market, too, which are open from the middle of December to the middle of January.
Where to Stay in Tbilisi
One of the most important things you need to do in order to enjoy Tbilisi to the fullest is to ensure you have a great place and location to stay.
There are various parts of the city that are desirable to stay at… and the places below are all highly recommended by us:
Apartment Old Gallery (Splurge): This apartment is top-quality and if I stayed there, I'd likely never move out. It is modern, has a great location, and is close to heaps of good restaurants.
Click here to check rates and availability.
Apartment Marina (Mid-range): This apartment is perfect for the person who doesn't want to splurge but still desires nice and comfortable accommodation.
It has a 24-reception desk and is centralized in the city. The interior is modern and cozy.
Click here to check rates and availability.
Envoy Hostel (Budget): Megan stayed at Envoy years ago and has eagerly recommended it to travelers ever since.
The hostel has locations also in Yerevan and Cambodia and they arrange so many day trips that that is reason enough to stay there.
It also has an epic, Old Town location and a terrace that gives you a killer view of the city.
Click here to check rates and availability.
There are so many things to do in Tbilisi in winter. This guide will hopefully encourage you to book that trip and enjoy the city as much as I do and as other travelers do.
More Georgia Travel Guides