Yerevan, Armenia is one of my favorite cities in the entire world. While I think just spending two days in Yerevan is doing yourself a huge disservice, it is still possible to get a true taste of the city within those two days.
This is a Yerevan itinerary for those who are embarking on their first trip to Armenia, one of my favorite places in the world.
Are you planning your trip to Yerevan last minute?
If youʻre booking your trip to Yerevan last minute, we have you covered. Below are some of the top tours, hotels, and more!
Top Experiences and Tours in Yerevan:
Top Accommodation in Yerevan:
The Alexander (Lux)
Daniel Boutique Hotel (Mid-range)
Grand Hostel Yerevan (Budget)
Two Days in Yerevan Itinerary
If you have been following me since 2013, you will know that my first trip to Yerevan back then made me fall in love with the small country in the Caucasus.
I have never spent a short amount of time in the country over the years but I am aware that many people have a limited amount of time they can spend there so that is why I think two days in Yerevan is the perfect amount of time for someone who is visiting Armenia for the first time.
This Yerevan itinerary will mix some of the city's most popular spots with some of my favorite places, including restaurants, bars, and other things to do in Yerevan for curious travelers through the Caucasus.
If you have additional suggestions for first-time travelers to Yerevan, please drop them in the comments section!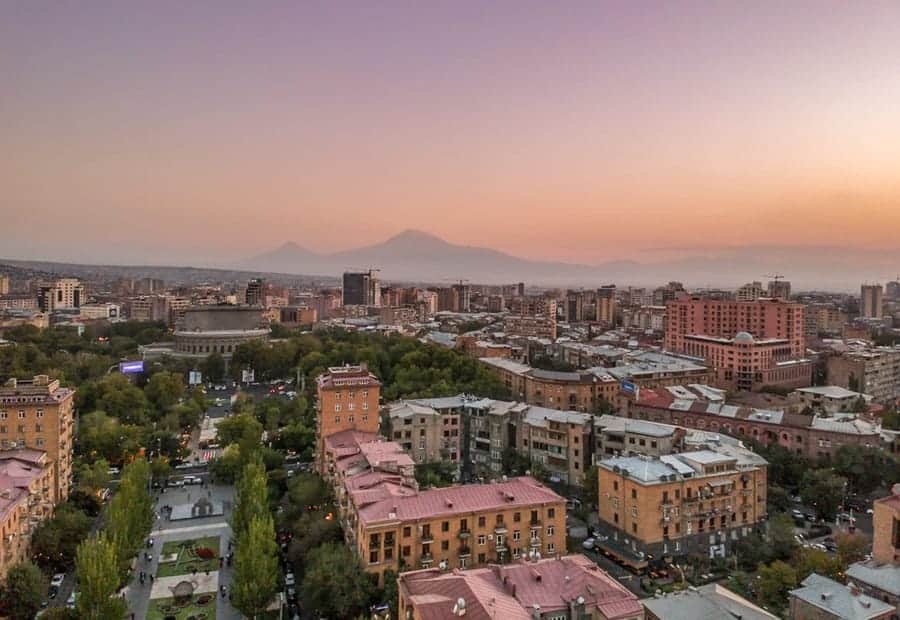 How to Get to Yerevan
There are quite a few options to get to Yerevan. You can fly into Zvartnots International Airport, a beautiful and modern airport with overpriced and poor flight options (for the time being… my hopes are high that this changes).
You can take the train in from Tbilisi arriving overnight at the Yerevan railway station. That is not my preferred method as it is slow and redundant since I am frequently in Yerevan.
I prefer to take the bus from Tbilisi to Yerevan (marshrutka). It is cheap, quick, and I always end up meeting people along the ride (and they usually treat me to delicious, village bread on the ride which I can't possibly turn down). The transport is around 35 GEL (Georgian Lari) and it will get you there in about 5-6 hours maximum.
You can read my getting from Tbilisi to Yerevan via bus guide here.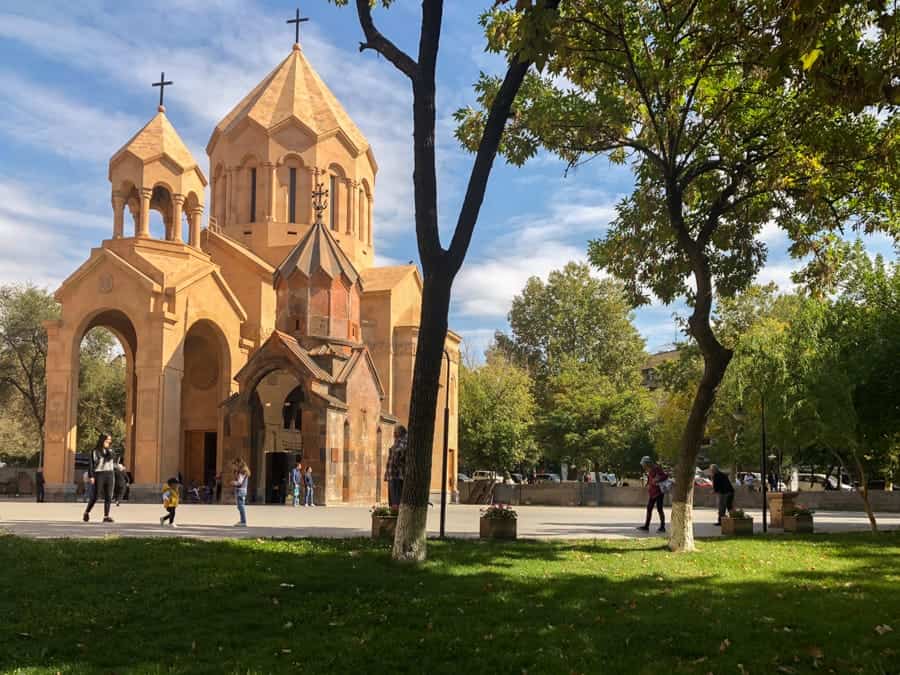 When Should You Travel to Yerevan?
Until this spring, I would have said spring. The spring in Yerevan has been disgusting this year. But, it appears that a 'proper' spring is actually on the horizon, so April may still be a great month to venture to Yerevan.
Winters in Yerevan are cold, summers are hot. But, I usually LOVE spring and LOVE autumn in Yerevan so I highly recommend visiting in either of the seasons.
There is nothing quite as beautiful as strolling the Armenian capital's streets when the apricots are in blossom or the fall foliage kicks into place.
Day One in Yerevan: Popular Yerevan Sights and Delicious Food
On your first day in Yerevan, I highly recommend you visiting the city's main and most popular sights while indulging in the incredibly delicious Armenian food scene that is ever-present in Yerevan.
This Yerevan itinerary will guide you around the city from spot to spot that I think are can't-miss places in the pink capital city.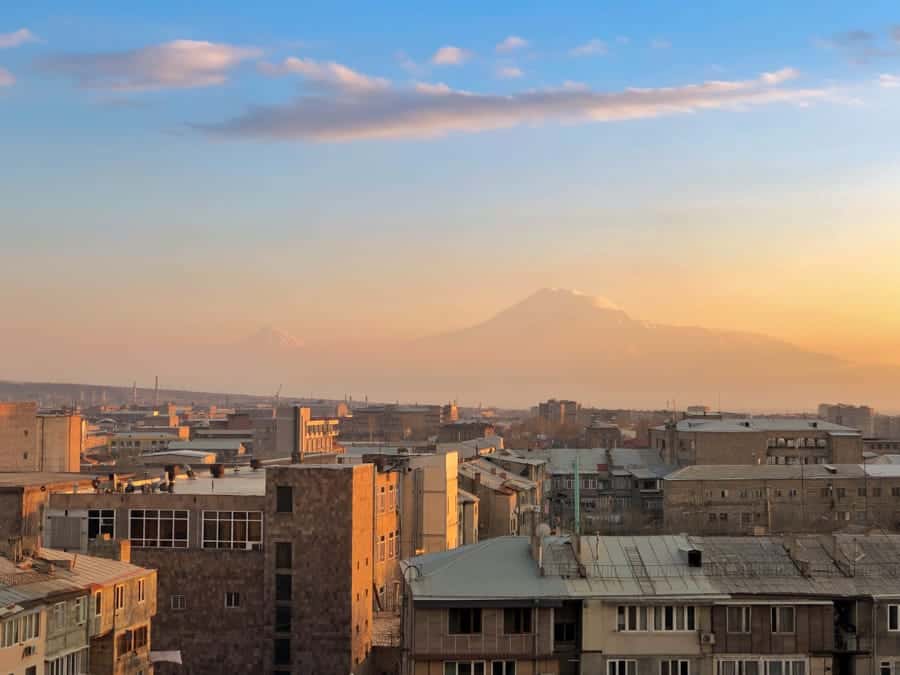 Start Your Day Off at Republic Square
Republic Square is easily one of the most popular sights in Yerevan and it is a place you'll likely end up in over and over throughout your days in the city.
The large and open square was designed by Alexander Tamanian in 1924 and has been the epicenter of all things major in Yerevan since, including the 2018 Revolution in Armenia.
The square is surrounded by five, notable buildings such as a Marriott Hotel, the History Museum of Armenia, and other government buildings. It was built in a neoclassical style and really reminiscent of Armenian architecture as it was built with pink and yellow tuff (volcanic stone).
You will also get to witness the Singing Fountains if you go at night- it is a fountain display with music and a lot of color and lights.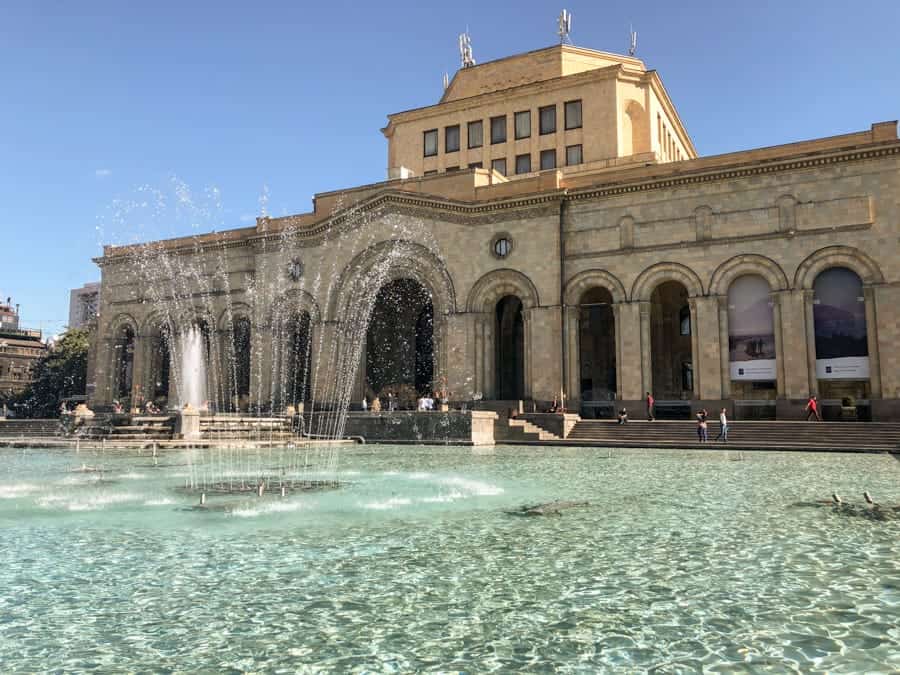 Closely located to Republic Square are several restaurants, bars, and other establishments that you can add to your list if you plan on sticking around Yerevan longer than the two days on this itinerary. Gastropolis is a food hall located close by that has really nice food, coffee, and an inviting atmosphere.
There is also Sherep Restaurant, one of the best restaurants in Yerevan, where you can see lavash being made and enjoy deliciously modern Armenian food. Also nearby is the Mirzoyan Library, a cool and hidden cafe located in a historic Armenian building.
Go Souvenir Shopping at Vernissage
The best place to pick up something to bring home from Armenia with you is at Vernissage, a large open-air market located close to Republic Square that opened in the 1980s.
You can find Armenian artwork, chess sets, and all kinds of other hand-made souvenirs. On the weekends, the area is lively and booming with vendors. There is a park close by and it is a nice place to sit around and people watch or enjoy a cup of coffee.
If you're looking to grab a coffee nearby, there is The Italian, one of the best cafes in Yerevan for a cappuccino (I'm really picky and this place gets my approval).
If you're looking to add an affordable cafeteria to your list for another day in Yerevan, you can stop by Tasty Time beside Vernissage and enjoy some of the best cafeteria food in the city (cash only).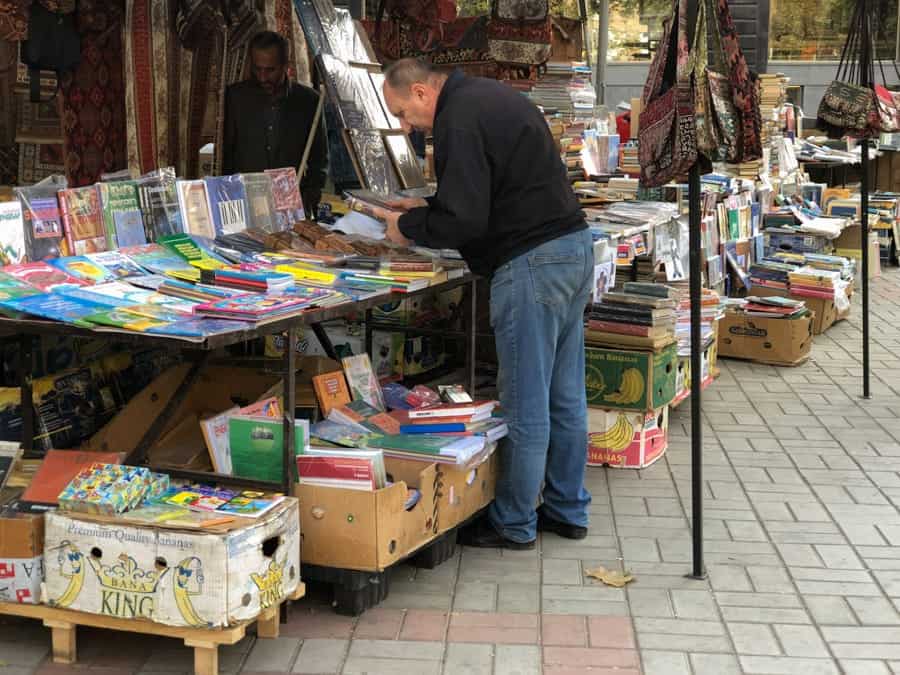 Stop by the Moscow Cinema
In 1936, the Moscow Cinema opened in Yerevan during early Soviet times. Still standing today and hosting films, the cinema is a popular sight in Yerevan and is a can't miss for those who have at least two days in Yerevan.
Located close to Republic Square, the Moscow Cinema has four theater halls and there is even an open-air theater on the eastern side of the building.
My favorite part of the Moscow Cinema is actually the fountain located out in front of it. It is beautiful and a great spot to sit by and people watch.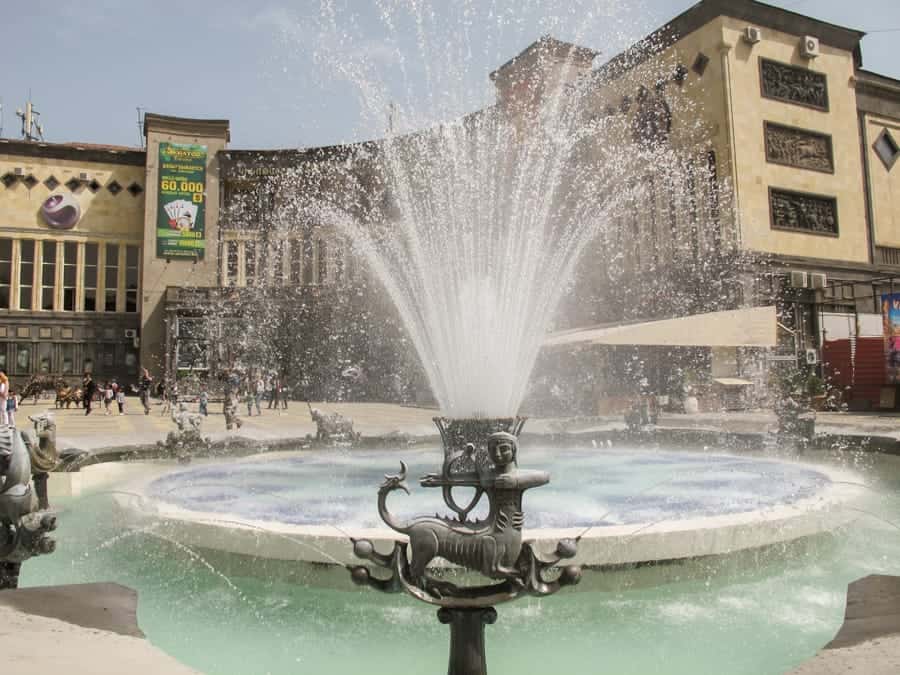 Venture to the Yerevan Opera
The Yerevan Opera is one of the most well-known buildings in the city and should certainly be on your Yerevan itinerary, even if you're just checking it out from the outside (I have yet to go inside, shamefully).
Opened on January 20, 1933, the stark grey building is surrounded with heaps of open-air cafes and a lot of green space.
There is always something happening in and around the Opera building and that is what makes it such a spectacular spot to visit.
The Opera consists of two halls- the Aram Khatchaturian hall and the Alexander Spendiaryan Hall. The Khatchaturian hall seats 1,400 guests and is a concert hall. The Spendiaryan hall is an opera and ballet hall with 1,200 seats.
Located in close proximity is Swan Lake, a large fountain area that is crowded in summer with locals enjoying the city life. During the winter, it turns into an ice-skating rink.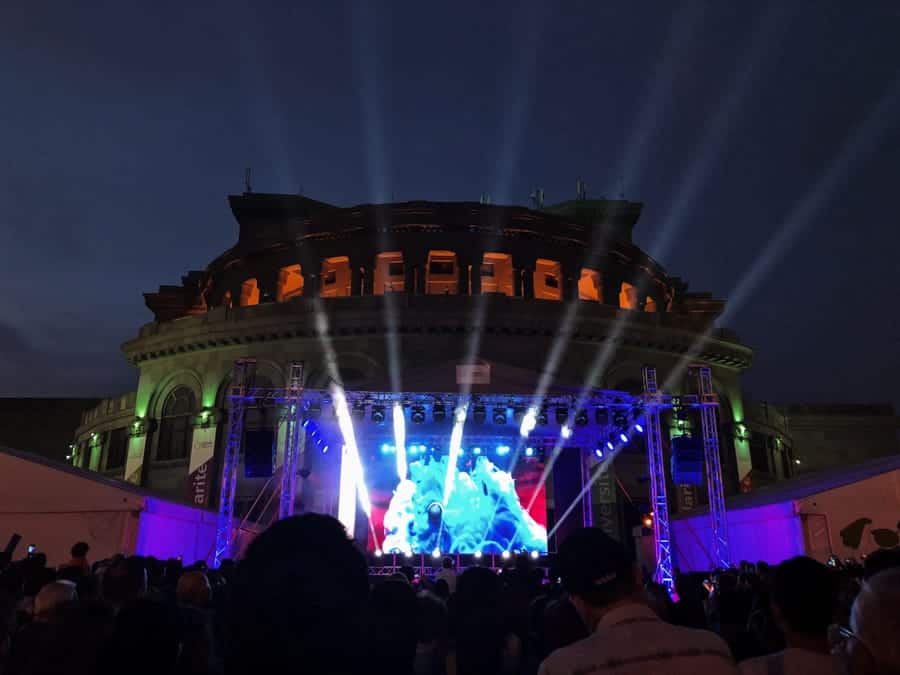 Enjoy Lunch at Temurnots
I have a lot of favorite places to eat at in Yerevan, but I hold no place quite as dear as Temurnots. That is the place where I met my current business partner a great friend (who is helping me write this guide).
He is a local and we met through a mutual friend there. So, I get very giddy when I can recommend Temurnots to other people because I have such great memories from there.
Temurnots is located at the Cascades Complex and they are known for a dish called 'Temur's Plate'- a dish served in a black pan containing fried sausage and fried potatoes.
It is served with a local Yerevan beer (draught) and pickles and has become the signature dish at Temurnots.
While I stick with their smaller dishes (Armenian 'tapas' in a way), I have never had bad food from the place and I enjoy going there because it brings back such nostalgia.
They also have a lovely terrace that is great to sit on in the warmer months.
You can find Temurnots Restaurant at 2 Tamanyan Street at the Cascades Complex in Yerevan.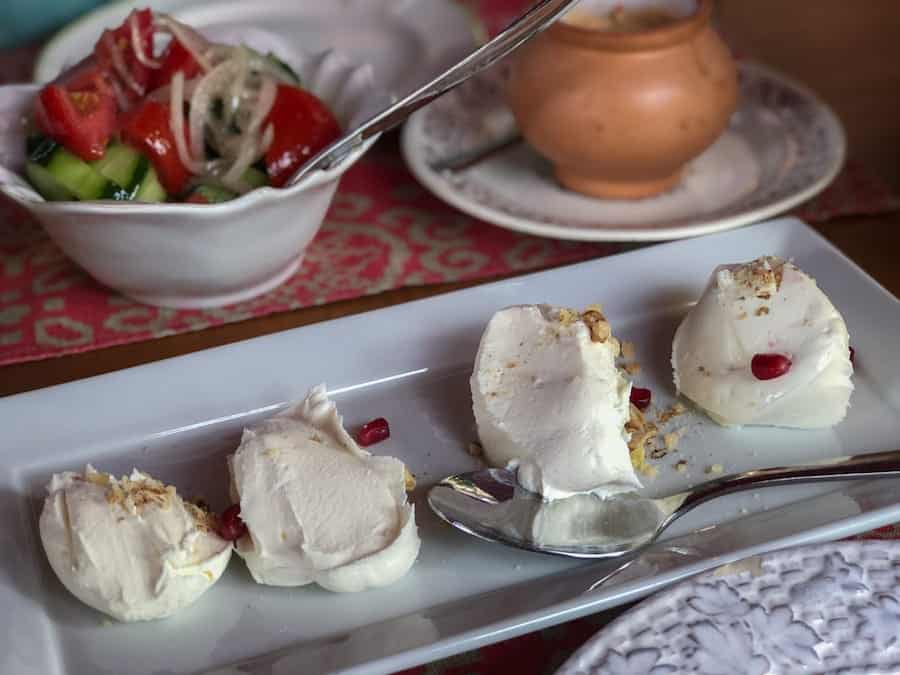 Climb the Yerevan Cascades Complex
One of the most famous places in Yerevan is the Cascades Complex, a concrete monument that was unveiled to the city in 1980.
The Cascades are beautiful and one of my favorite things in Yerevan, especially if you get a killer view of Ararat from the top of it (which doesn't always happen- but will blow your mind when it does).
There are many cafes surrounding the Cascades and some awesome restaurants like Temurnots (mentioned above) and Wine Republic, an awesome place with delicious wine and incredible Thai food.
Inside of the Cascades is a series of escalators and a museum called the Cafesjian Museum of Art. You can also find artwork at the bottom of the Cascades designed by world-renowned sculptor, Botero.
Climb the 2,780 stairs that make up the Cascade Complex and sit and admire the stunning views over the Armenian capital city.
Pay Respects at Tsitsernakaberd
A must-do thing when in Yerevan is to head out to the Armenian Genocide memorial at Tsitsernakaberd.
This memorial was built in 1967 and commemorates the 1.5 million people that lost their lives during the Genocide in Armenia.
There is a museum there that will brief you more on the tragic history Armenia endured during the early 20th century.
But, I definitely recommend heading to the memorial and learning more about the Genocide as it had such a dramatic impact on the history and even the present-day state of the country.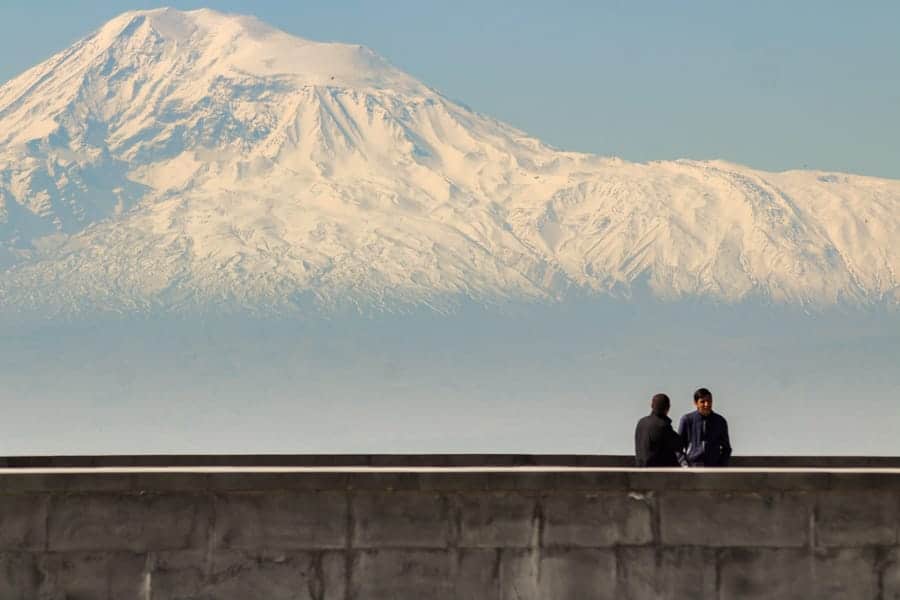 Genocide Memorial day is April 24 and if you happen to be in Yerevan then, be sure to head there during the day.
Locals and people from all over the world will buy flowers and lay them down to pay respects to the lives lost.
It is one of the most somber things I have ever witnessed but it was incredible to see the way the Armenians still pay respects. If you're lucky, you will get some incredible views from the top.
You can get to the Genocide Memorial Complex by taking a marshrutka to Hamalir, but I prefer to just take a Yerevan taxi there because I am claustrophobic.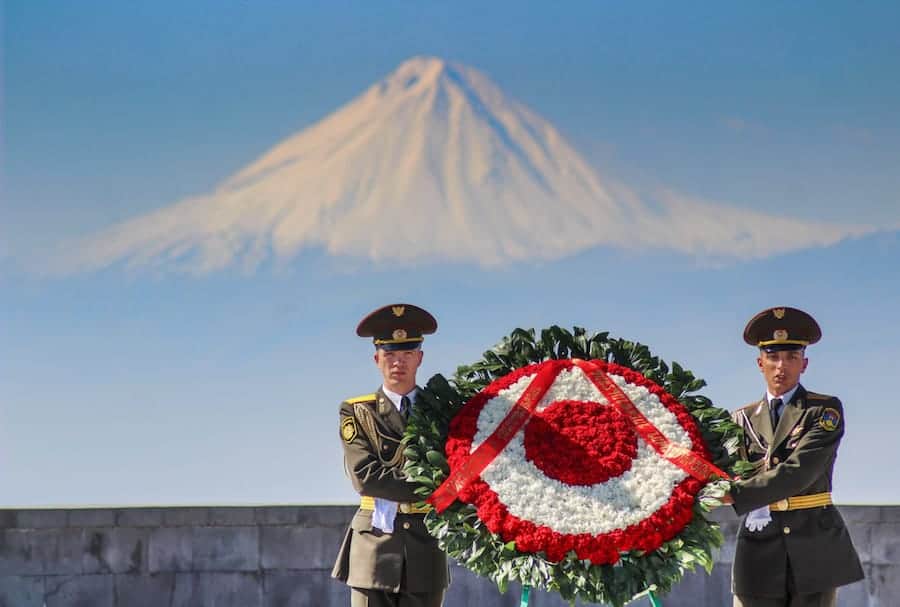 Go to the Blue Mosque
One of Yerevan's most photogenic places is the Blue Mosque, located in the city center. This mosque dates back to the mid-1700s and has had quite the history since.
It was even turned into the city's Yerevan History Museum during the Soviet-era when religion was banned or frowned upon.
Nowadays, it is one of the most peaceful corners in Yerevan and is something you should definitely visit when there. It is as photogenic as it is captivating.
The inside will transplant you out of a capital city and into a quiet, tranquil state of mind.
You can find the Yerevan Blue Mosque at 12 Mashtots Avenue in Yerevan.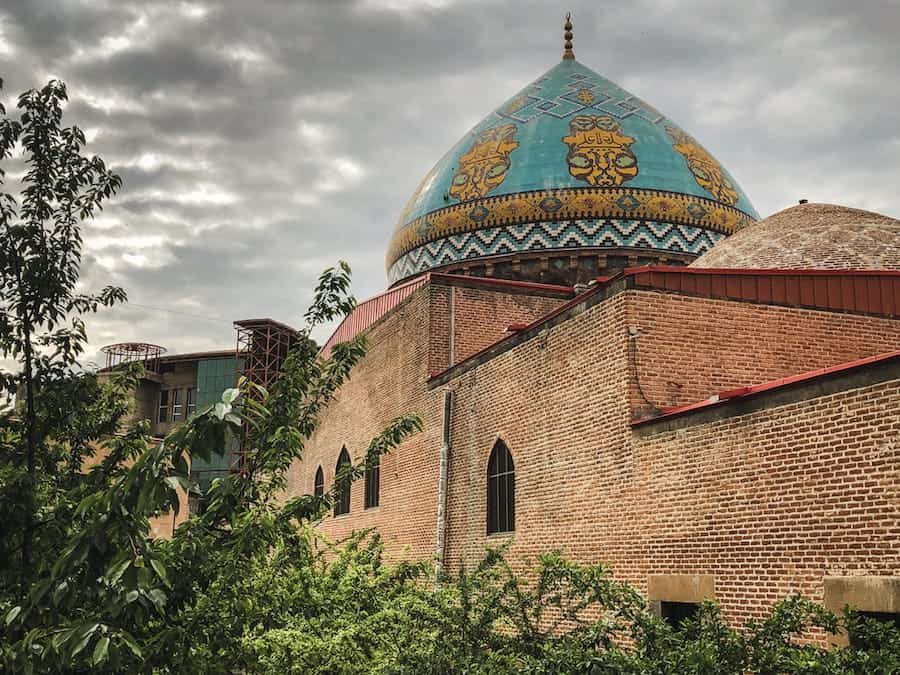 Treat Yourself to Dinner and a Glass of Wine on Saryan Street
Saryan Street is one of my favorite streets in the city and one you should definitely visit on your two days in Yerevan.
I recommend having dinner there at Gouroo, a conscious eatery that has incredible Armenian wine as well as healthy, natural foods from salads to fish and more.
They also serve green juices and delicious coffee. During the warmer months, they have a beautiful terrace out back and often will have relaxing, live music to accompany your dinner.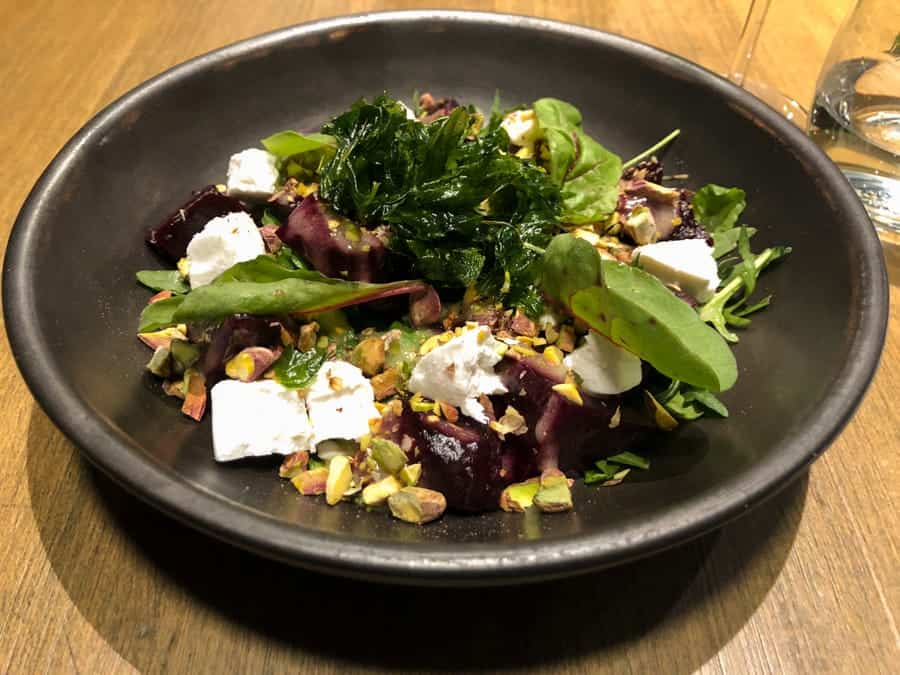 From there, I recommend heading to the other side of Saryan and hitting up In Vino, a popular wine restaurant that is one of my favorite stops in the city. While I tend to make it my day drinking spot, it is also a lot of fun in the evenings.
There is nothing cozier than sitting out front with a glass of Armenian red and meeting new friends.
A couple of other places on Saryan that I love are Depo Beer & More (a new bar that has such hip interior and excellent drinks and customer service) and DOM by EG. They are definitely worth hitting up if you're looking for a fun night out on Saryan Street.
There is also a new bar that just opened called Eight18N that is really rad.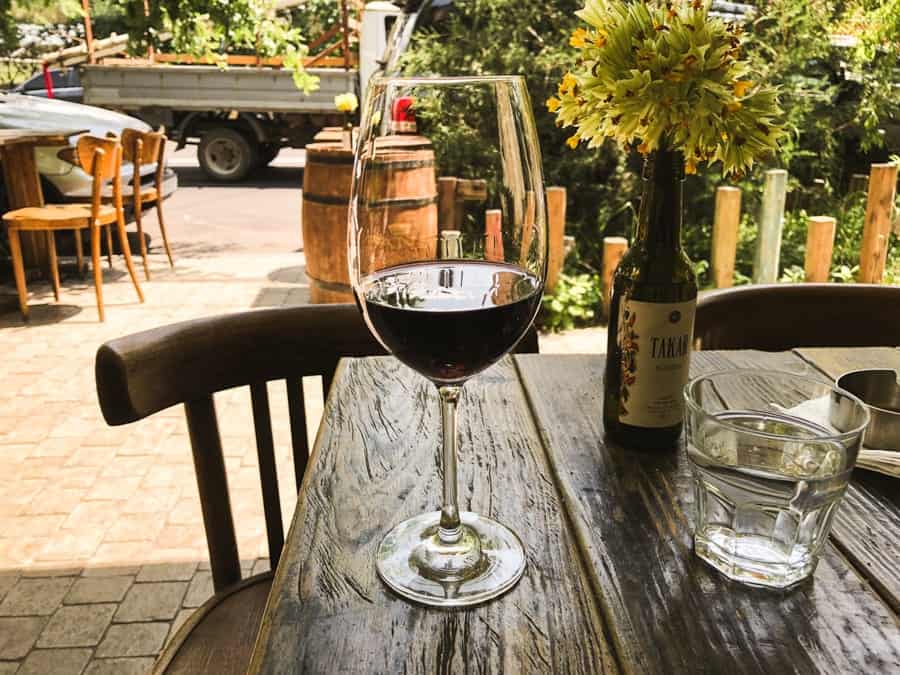 Day Two in Yerevan: Enjoy Some of My Yerevan Favorites
For your second day in Yerevan, I highly recommend visiting some of my favorite spots in the city. This list will contain some of my favorite cafes, restaurants, bars, and a place in Yerevan that I find highly underrated and under-visited.
I hope these additions to your Yerevan itinerary fits well with your liking as well!
Get Caffeinated at The Coffee 23.5
My favorite place for coffee in all of Yerevan is The Coffee 23.5. You can find the roastery and cafe at 1 Saryan Street.
They roast in-house and have accessories in addition to offering delicious coffee. It is a small cafe but the friendly customer service will more than make up for it.
Wifi is available but it is not a place to sit down and work. I recommend heading in and grabbing one of their delicious coffees to go to get you started on your day in Yerevan.
And it would be remiss of me not to mention that they offer free cookies.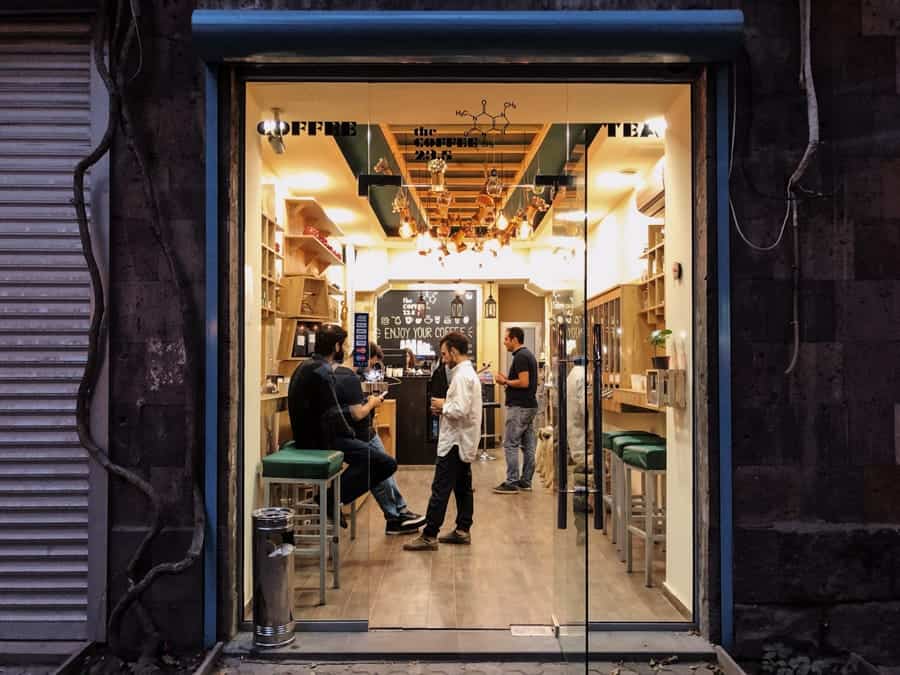 Take a Walk Through Hrazdan Gorge
After grabbing a coffee from The Coffee 23.5, head through the tunnel to Hrazdan Gorge. The Soviet tunnel is interesting and will lead you from below Saryan down to the gorge where you will find a Soviet-era Children's Railway Station, the Hrazdan Stadium, and much more.
I love the area because the river is beautiful and it is a part of Yerevan that few people make the effort to venture to on their trip.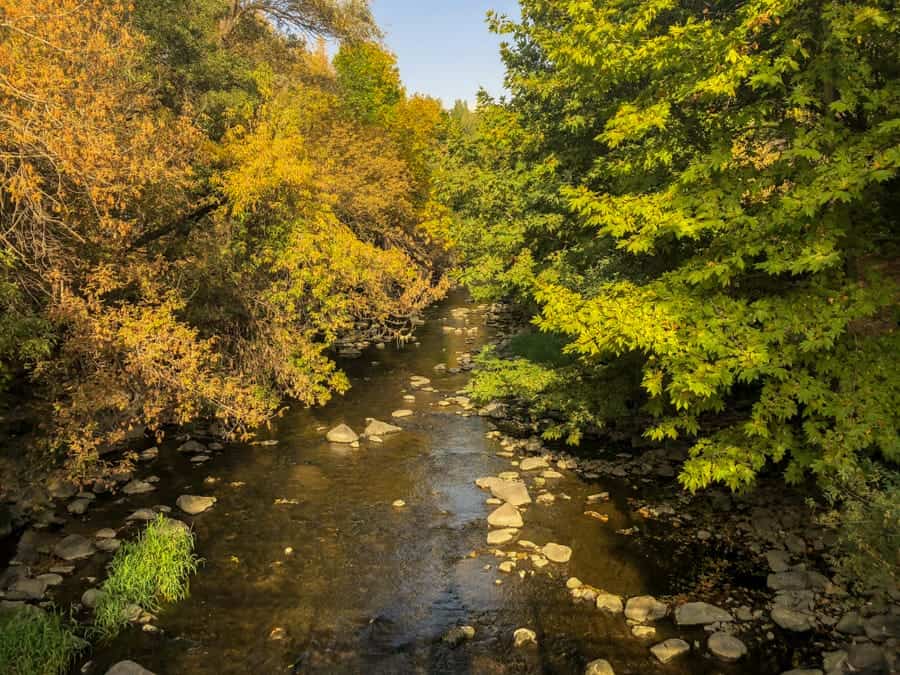 The Hrazdan River flows through the gorge and the area was a popular and clean spot during the Soviet-ages.
Unfortunately, things have become a bit derelict over the years, but it is is still a gem in my eyes and one of the areas of the city that has the most potential if someone wants to clean it up and invest in it (cough, cough Armenia).
If you walk the Hrazdan Gorge for a while, you will end up near the Ararat Brandy Factory. You can head inside and take a tour if you'd like, or just photograph it from the outside.
It is a very renowned place in the world of spirits and has a lot of historical significance to Armenia, the former-USSR, and even other places worldwide.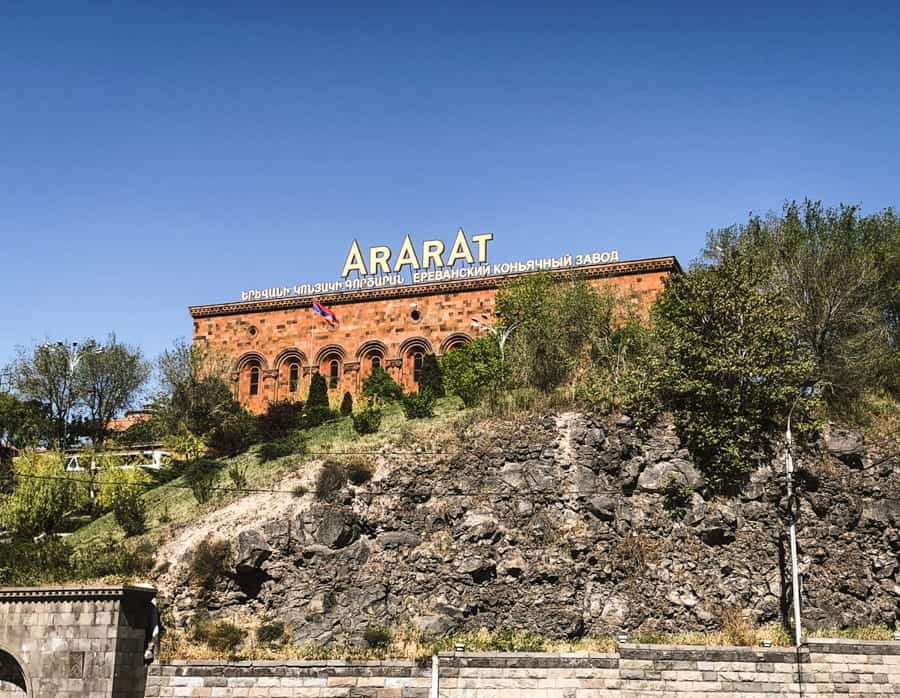 Have Lunch at Either Dargett Craft Brewery or Tsirani-Home Restaurant
Once you're done at the gorge and escaping the city for a bit, walk back through the tunnel to Dargett Brewpub and enjoy a delicious, Armenian craft beer. My favorite beer on their menu is the Vertigo IPA.
It is a bit heavy and should not be enjoyed on an empty stomach!
If you want a more 'international' menu, enjoy the food there… or otherwise head down to Northern Avenue, a popular shopping street in the city, and locate Tsirani-Home and have some tasty Armenian food.
You can find Dargett Brewpub at 72 Aram Street and Tsirani-Home at 5 Northern Avenue.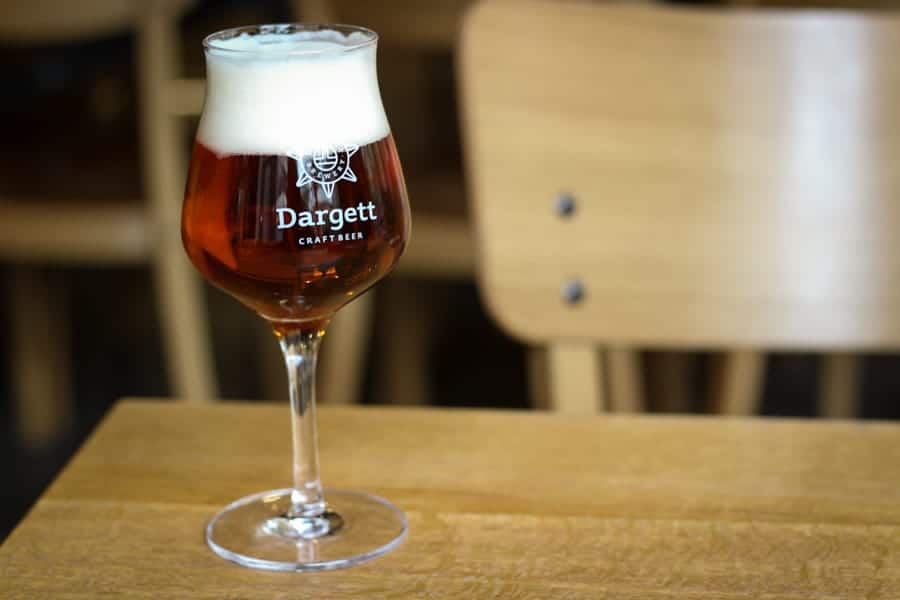 Visit the Saint Gregory the Illuminator Cathedral
You will likely see plenty of churches and monasteries dotting the Armenian countryside but you won't see them saturating the Yerevan city center, that's for sure.
They do exist, however, and you should put at least one on your Yerevan itinerary.
The Saint Gregory the Illuminator Cathedral was opened on September 23, 2001, when the country celebrated the 1700th anniversary of Christianity as Armenia's state religion.
It is also believed that Armenia is the birthplace of Christianity. This cathedral still stands as the largest one in the entire country, making it one of the best places to visit in Armenia and not just Yerevan alone.
You can find the Saint Gregory the Illuminator Cathedral at Yervand Kochar St in Yerevan.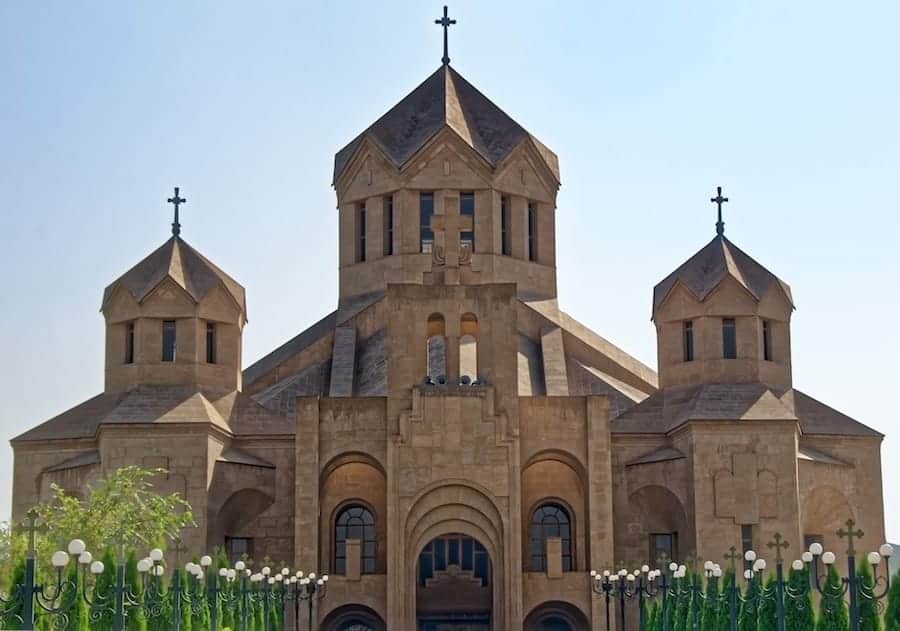 Walk to the Rossiya Mall for some Odd Architecture
One of the most obscure buildings in Yerevan is Rossiya Mall, a building with one of the oddest roofs you'll likely ever lay eyes on. Formerly a cinema, the Rossiya Mall was built between 1968 and 1975 by Armenian architects Spartak Khachikyan, Hrachik Poghosyan, and Artur Tarkhanyan.
The crazy roof was designed and built to look like the higher and lower peaks of Mount Ararat. Rossiya Cinema was left abandoned after the Soviet Union dissolved and eventually, the place became a shopping center.
You can find the Rossiya Mall at 16 Tigran Mets Avenue in Yerevan.
Eat Armenian Food at Yerevan Pandok
This guide may be Armenian food heavy but I really love the cuisine of the country.
Many people talk about how much they love Georgian food, but for me, it's heavy and not easy for me to eat regularly despite its deliciousness. Armenian food is much lighter and fresher, in my opinion.
And I can't get enough of it. I love arriving back in Yerevan and indulging.
Yerevan Pandok is a restaurant in Yerevan that is always crowded (I recommend booking ahead if you're able to!) and has spectacular service.
Their menu has a lot to offer and the price point is fantastic compared to some other places. I definitely recommend heading to Yerevan Pandok for your final meal in Armenia's pink capital city.
You can find Yerevan Pandok at a couple of locations but the one I typically go to is at 5 Amiryan in downtown Yerevan.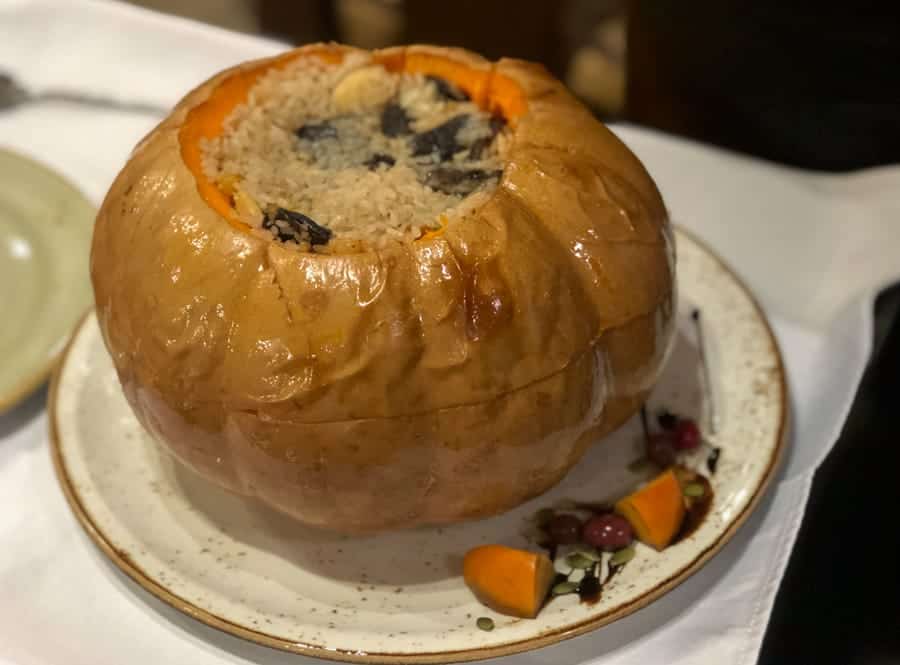 Have an Evening Out at 2nd Floor or Epicure
For the rest of the night, I suggest getting out and enjoying the city! My two favorite places to visit in Yerevan for drinks are Epicure and 2nd Floor. The two bar/restaurants are not that far from each other so you can definitely hit up both without an issue.
2nd Floor is a bar that is exactly as it states- on the 2nd floor. They are part vinyl shop and part restaurant/bar. They have a killer avocado salad and hearty soups… but also serve incredible wine and the overall atmosphere is just unparalleled to other places you may visit in Yerevan.
I usually spend a lot of time at 2nd floor when I am in Yerevan and it will always be an essential part of my Yerevan itinerary.
Epicure is my other favorite hangout and, thankfully, they do not allow smoking inside. I work from this cafe and restaurant often but I also stick around for the late evening, too.
Epicure has great wine, food, salads, and vanilla milkshakes. They often will have a DJ late at night. The crowd isn't too young or odd and you will likely meet new people there.
You can find 2nd floor at 3/1 Abovyan Street near Yerevan's Republic Square and Northern Avenue. You can find Epicure at 40 Pushkin Street in Yerevan.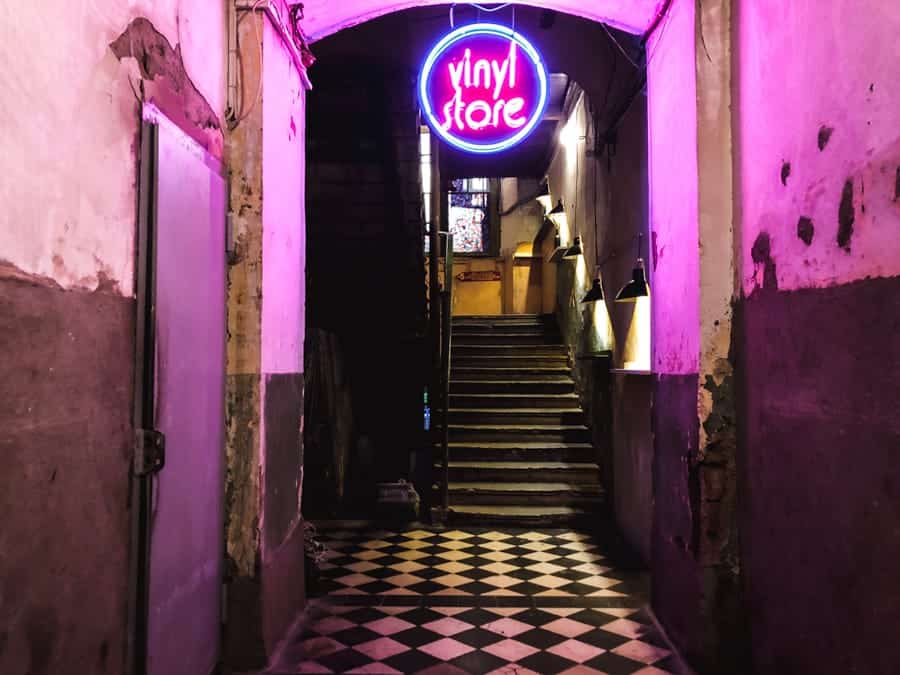 Other Possible Places to Visit in Yerevan
I have only touched the surface with places to visit in Yerevan and there are so many other places to see if you have longer than just two days in Yerevan.
Some of my other favorite places to visit are Lovers' Park, Mother Armenia, the Botanical Gardens, and Kond. If you end up in Kond, be sure to visit the Kond House for a drink or dinner.
If you're looking for a quick day trip, don't miss the opportunity to visit Echmiadzin, a city close to Yerevan that is considered to be the 'Vatican' of Armenia.
The city is so different than Yerevan and is even home to the UNESCO World Heritage Churches. In addition, this is where Aram is from!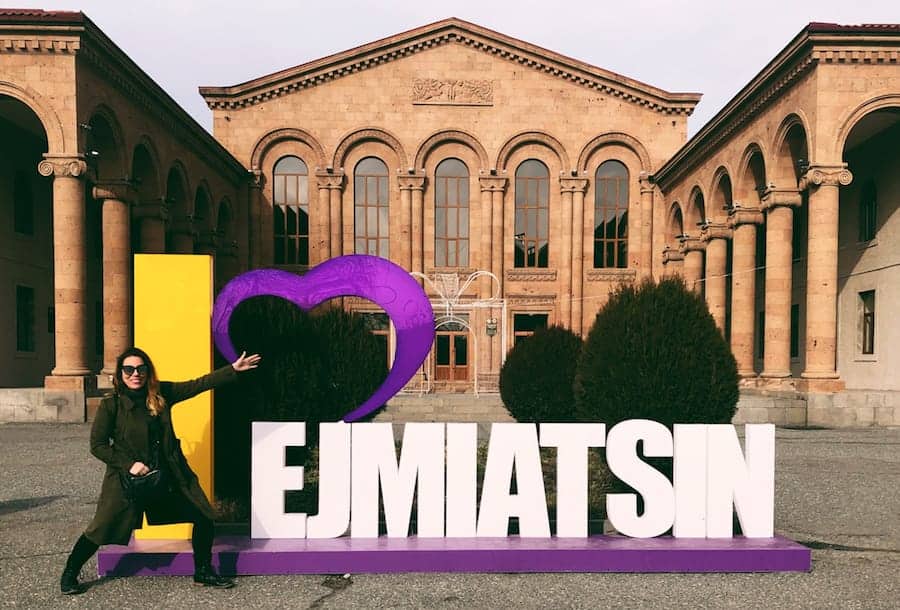 What to Pack for Yerevan
Sunscreen: Yerevan can be super hot in the summer months and you will want to protect your skin without a doubt. Click here to shop for a good sunscreen to take with you to Armenia.
Good Walking Shoes: Yerevan is a city that is totally walkable, albeit with the right shoes! I find it so much easier to walk the city than to take public transportation around it (and it is better or the environment). Click here to shop my versatile black Nike sneakers.
A good pair of Sunglasses: I am obsessed with fun and colorful shades and no one does that better than Quay Australia. I always bring a couple of pairs with me to Yerevan (and inevitably leave with none because I'm clumsy and break them or sit on them). You can check out Quay Australia's sunglasses collection here.
Reusable Water Bottle: Armenia is one of the few places outside of North America where water fountains are ever-present. Woohoo! I love having my reusable water bottle with me so that I can fill it up along the streets with Armenia's fresh and cold water. Click here to see my Klean Kanteen water bottle.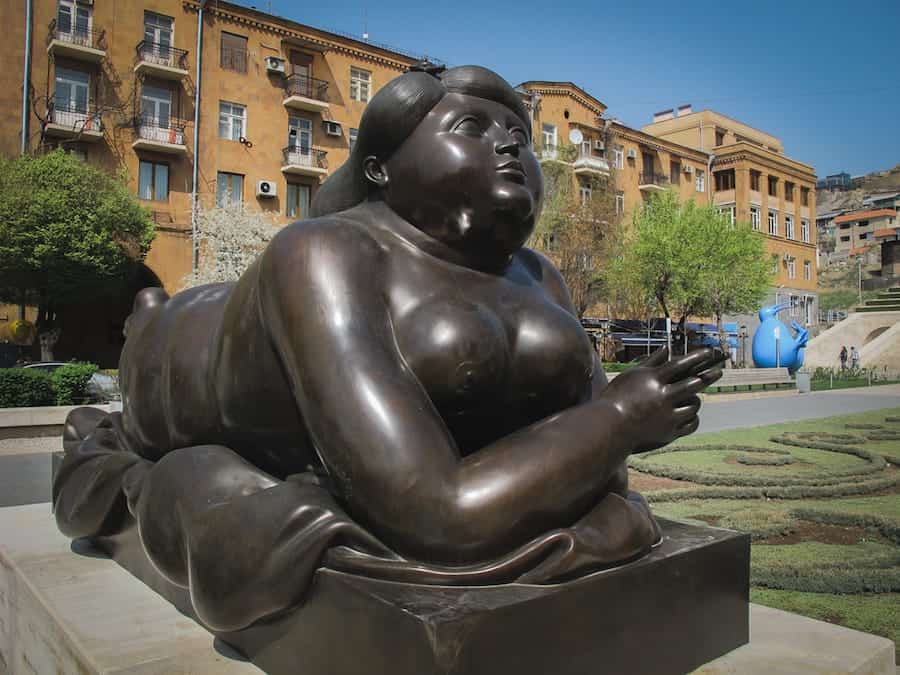 Do You Need Travel Insurance for Armenia?
I never travel without proper and credible travel insurance. I have visited Armenia several times starting back in 2013 and I have always had good insurance to cover me at all times. I recommend World Nomads for insurance.
Click here to get your quote for Armenia travel insurance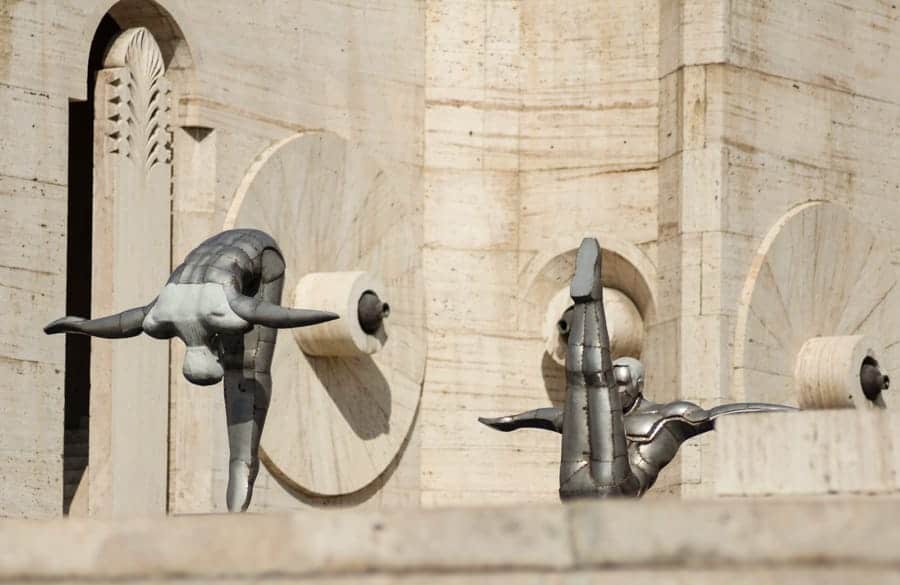 Where to Stay in Yerevan
There are so many great places to stay in Yerevan for your trip there. You can find a variety of hotels and accommodation for all budgets. Below are some of my favorites in the Armenian city and ones I can recommend you to stay in as well.
High-end, Luxury Hotel in Yerevan
I recommend The Alexander Hotel in Yerevan for those looking for the finest accommodation in the city. While I haven't actually stayed here, it gets pretty much flawless reviews and I did, in fact, smoke a cigar there one time. I sat on the rooftop, had a cigar that I purchased there, and felt like I belonged with the cool crowd.
Unfortunately, my shoes were falling apart and that reminded me that I wasn't as cool as I thought. Nevertheless, this is a solid place to stay if you have the budget to do so.
–> For current rates and availability click here | Read reviews on TripAdvisor
Mid-range Hotel in Yerevan
In my opinion, the 14th Floor Hotel is one of the best places to stay in the city. You can get insane views from the rooms and everything is clean, centrally located, and affordable.
My friend stayed there and we visited his room one day and I realized quickly that I would have loved to have stayed there if I didn't have my own apartment in Yerevan.
–> For current rates and availability click here | Read reviews on TripAdvisor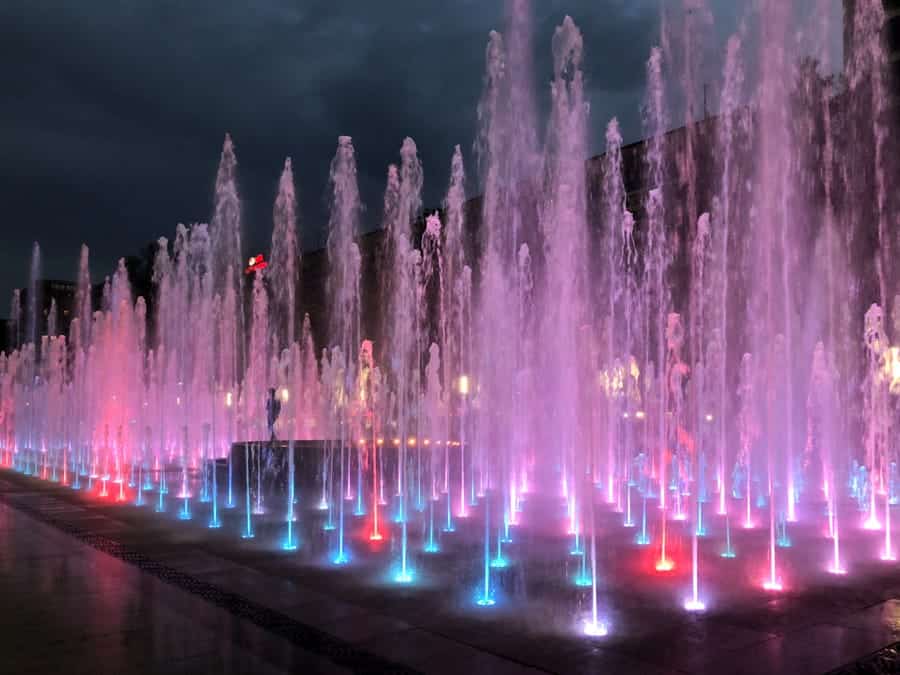 Budget Hotel or Hostel in Yerevan
My favorite hostel in Yerevan is Grand Hostel, a place slightly outside of the city center that is owned by friends of mine.
The property is spacious, immaculately clean, and quiet. There is a lot of green space around it that you can enjoy, too. My favorite thing is that it is a solid place to watch Yerevan's awesome sunsets.
–> For current rates and availability click here | Read reviews on TripAdvisor
If you have any added suggestions for this Yerevan itinerary, please drop them in the comments below! I'd love to hear what your favorite things to do in the city are! I will try to keep this updated as things do change with it.