I'm just going to put it out there and say that Armenia doesn't get enough credit for its cuisine. When people are considering delicious food in the Caucasus, their minds drift to another country in the Caucasus, not Armenia. But I beg to differ.
I have spent a considerable amount of time in the Caucasus over the last five years and I have found Armenian food to be my favorite.
And I think that Yerevan's restaurant scene is highly underrated and one of the best things to do in Yerevan is EAT. So, without further ado, my local friend, Aram, and I have collaborated to put together a guide to the best restaurants in Yerevan, Armenia.
We are trying to keep this guide mostly Armenian places to eat in Yerevan but we will be throwing some others into the mix that are popular amongst locals.
While Armenian food is definitely to my liking, we recognize that there are different preferences and sometimes if you're traveling for a longer duration of time, you want to change it up and see how a place does another style of food. Yerevan restaurants are listed accordingly.
Armenian Restaurants in Yerevan
The flavors of Armenia are pungent, robust, and can be found at several restaurants around Yerevan. This is a list of some popular favorites that serve tasty Armenian cuisine (and some offer other types of food, as well).
They are in no particular order.
Gata Tavern
In the heart of Yerevan at 22 Tumanyan Street, you will find the popular traditional Armenian restaurant
Gata Tavern
.
This restaurant combines Armenian food experiences and culture, all in a setting that also finds a way to showcase Armenian hospitality!
Gata Tavern is not just a restaurant, but it is also a bakery where it is possible to witness (and then consume!) Armenia's beloved dessert, gata.
You can see the process of how it is created – from the preparation to the baking and you can also learn more about the history of the sweet treat.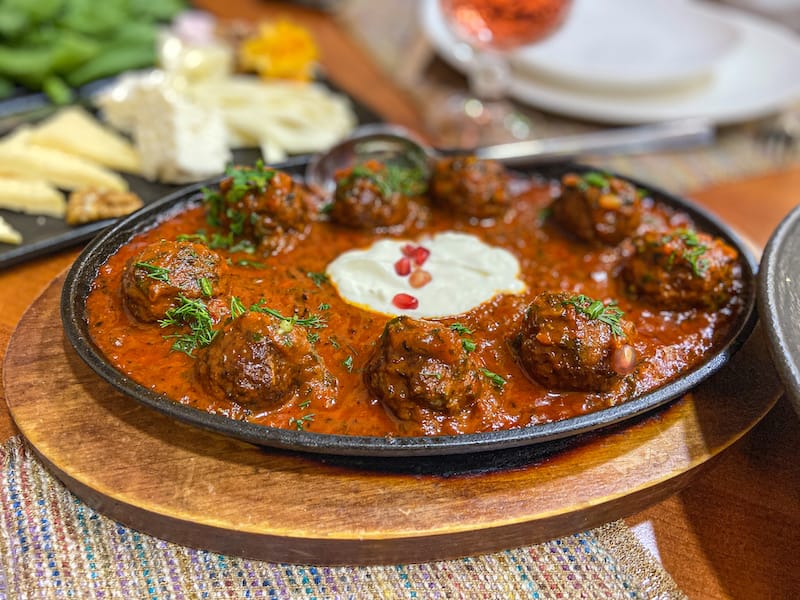 The range of dishes at this Yerevan restaurant range from fresh salads and traditionally-presented Armenian khorovats (BBQ) to the place's signature dishes. Be sure to opt for "Karahunj" – it was my favorite!
This dish consists of meatballs cooked in a special sauce containing tomatoes, spices, and other ingredients. It's absolutely delicious!
There are also many vegetarian options in the place, including grilled vegetables (seasonality taken into consideration) and beyond.
Make sure you don't forget to order your freshly baked delicious gata at the end and be sure to also take some away with you for friends!
Tsirani Garden
The Tsirani Garden Complex opened in 2012 and was an idea spawned from the Tsirani family's grandfather, who believed in the preservation of the food, culture, and language of Armenia.
Inspired by nature, the restaurant opened in an apricot garden giving patrons a different experience in every season.
There are 61 wooden outdoor cottages and 10 indoor pavilions that are capable of accommodating more than 300 guests. Several events are hosted here throughout the year.
Tsirani Garden is also family-friendly and has a gaming zone and area for children.
Armenian specialties such as lavash, barbecue, and an entire lamb are prepared on sight and in front of guests.
The owners of Tsirani Garden also have a few other establishments worth checking out. One that can be enjoyed in Yerevan is Vostan by Tsirani which is located at Abovyan 8 in one of the most beautiful buildings in Yerevan built by Vasiliy Mirzoyan in 1884.
Tsirani Garden is located slightly outside of Yerevan at Babajanyan Block, 3rd Str. N1, Arindzh. For more information, please visit their Facebook page.
Lavash
The last time I was in Yerevan, I kept searching for the best restaurants there and Lavash immediately popped up high on every list.
I have a tendency to be lazy with tracking down places to eat, so I was really stoked when I walked past it one day. I immediately turned around to go inside and eat and see what it was all about.
The atmosphere is what initially won me over. I really hate tacky restaurants where servers wear traditional clothing that no one wears anymore.
Lavash Restaurant is an eclectic mix of modern and traditional. Once inside, you will see a glassed room with women making traditional lavash which is pretty cool for those who have never witnessed the process before.
The food is also outstanding. I was there in April and I totally decided to go against the seasonality of produce and order the Christmas and winter specialty of ghapama.
Most locals probably looked at me like I was dumb, but I enjoyed every last bite of it and am glad I finally go to try it. Nevertheless, Lavash has several Armenian dishes worthy of being ordered. This is truly one of the best restaurants in Yerevan.
You can find Lavash at Tumanyan 21 in Yerevan. To find out more, check out their Facebook page.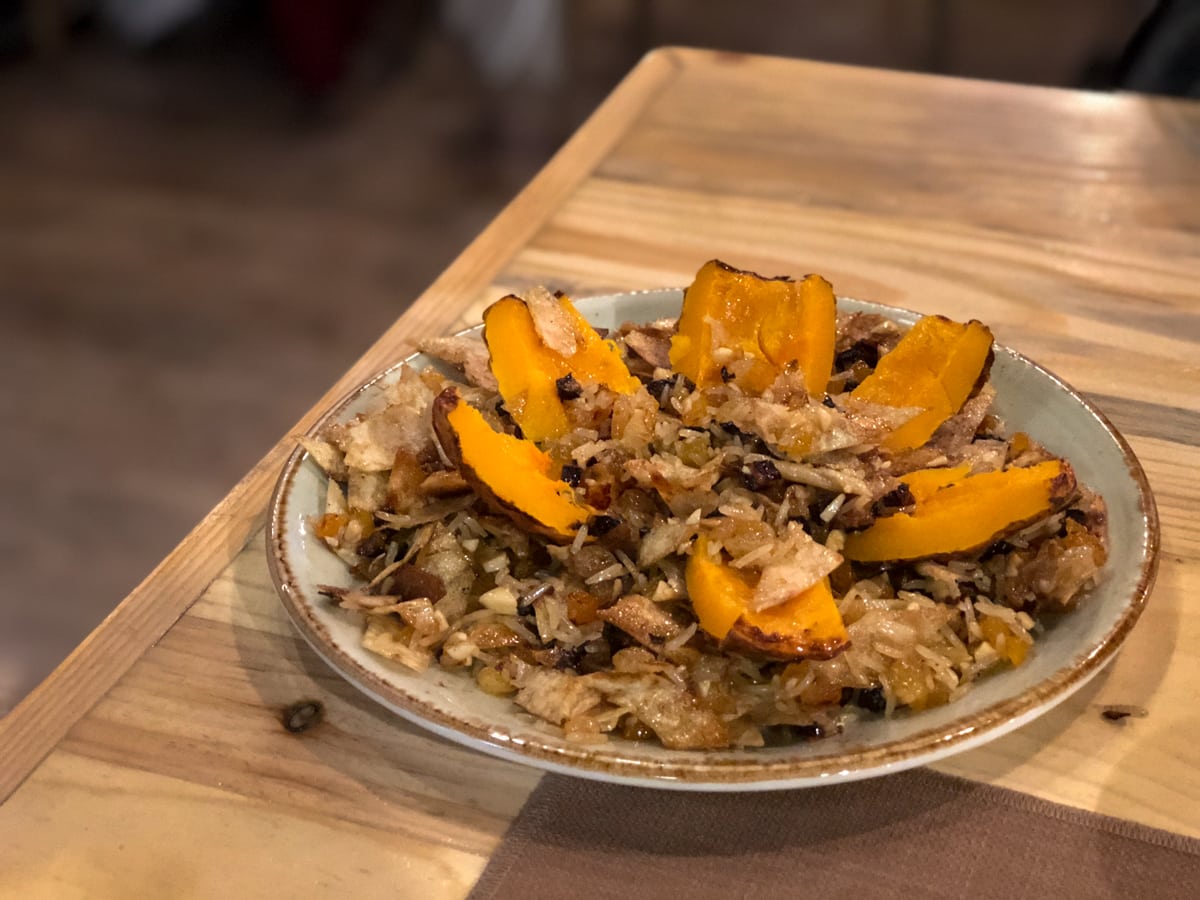 Kavkazskaya Plennica
Part of the Russian-Armenian group of restaurants, Baklachoff, Kavkazskaya Plennica is an Armenian restaurant that has three restaurants in Yerevan and is popular amongst both locals and tourists.
The interior is thematic and there is often folk music and dances that take place inside of the restaurants. Armenian hospitality, which is unparalleled, is at the forefront of Kavkazskaya Plennica and it definitely makes it worthwhile to stop by, enjoy it, and eat some tasty food.
You can find Kavkazskaya at three different locations: Amiryan St. 4/6, Orbeli Ehpairneri St. Bldg 20, and 25 Sait-Nova Str. To find out more, check out their Facebook page.
Dolmama
One of the most famous restaurants in Yerevan is Dolmama. Not only is it well-known in Yerevan, but also abroad as they have even opened a location in Moscow.
Dolmama opened in 1998 and their mission was the showcase the delectable cuisine of Armenia to hungry and curious patrons. The focus isn't necessarily Western Armenian food as that is a little bit more well-known, but rather to deliver on Eastern Armenian food.
Dolmama has hosted several celebrities and stars over the years and it definitely is worthy of the praise it deserves. I have eaten there a few times over the years and never once left with any criticism or lack of desire to return.
Dolmama was also featured on Anthony Bourdain's Parts Unknown where System of a Down's lead singer Serj Tankian took Tony there.
You can find Dolmama at 10 Pushkin Street in Yerevan. To find out more, check out their Facebook page.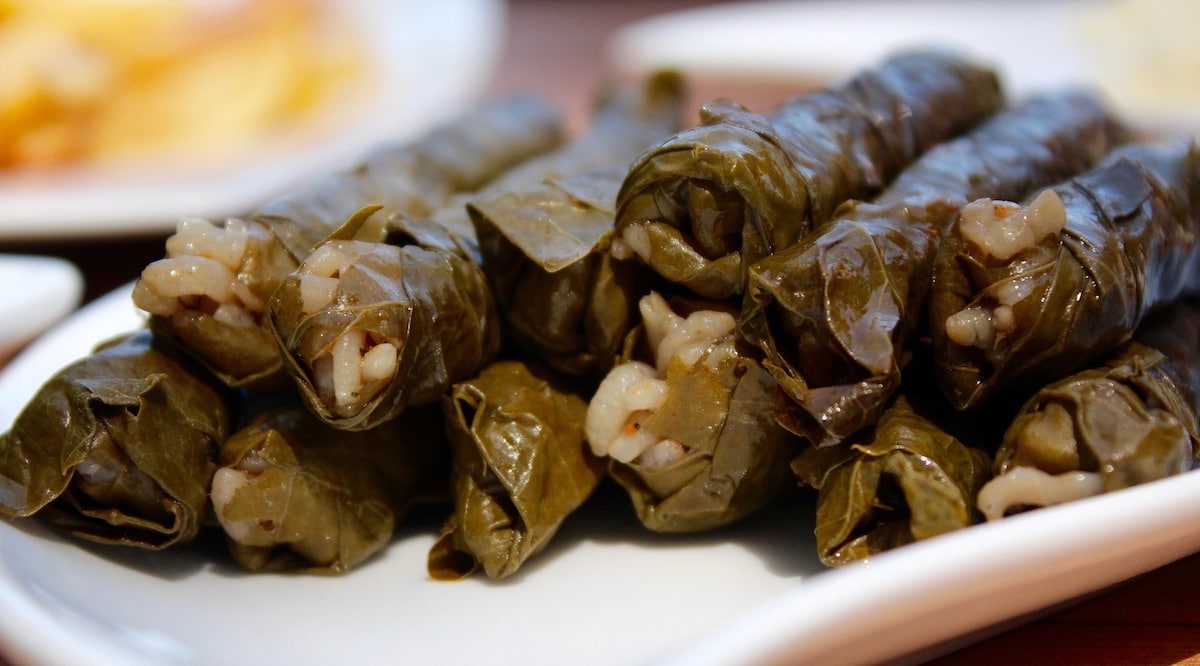 Temurnots (Թեմուրնոց)
I have been going to Temurnots for years but I never actually knew what it was called as the name on the sign is written in Armenian and I never cared because I knew of its location. When Aram and I were putting this guide together and he listed this place as one of his favorites, I immediately had no idea of the place. Once I looked it up, I was very excited because I knew it so well- just never the name. Anyway, so Temurnots sits by Yerevan's Cascade Complex alongside several other known restaurants in Yerevan. And the food is delicious so I can highly, highly recommend it.
You can find Temurnots at 2 Tamanyan Street in front of the Cascade Complex in Yerevan. To find out more, check out their Facebook page.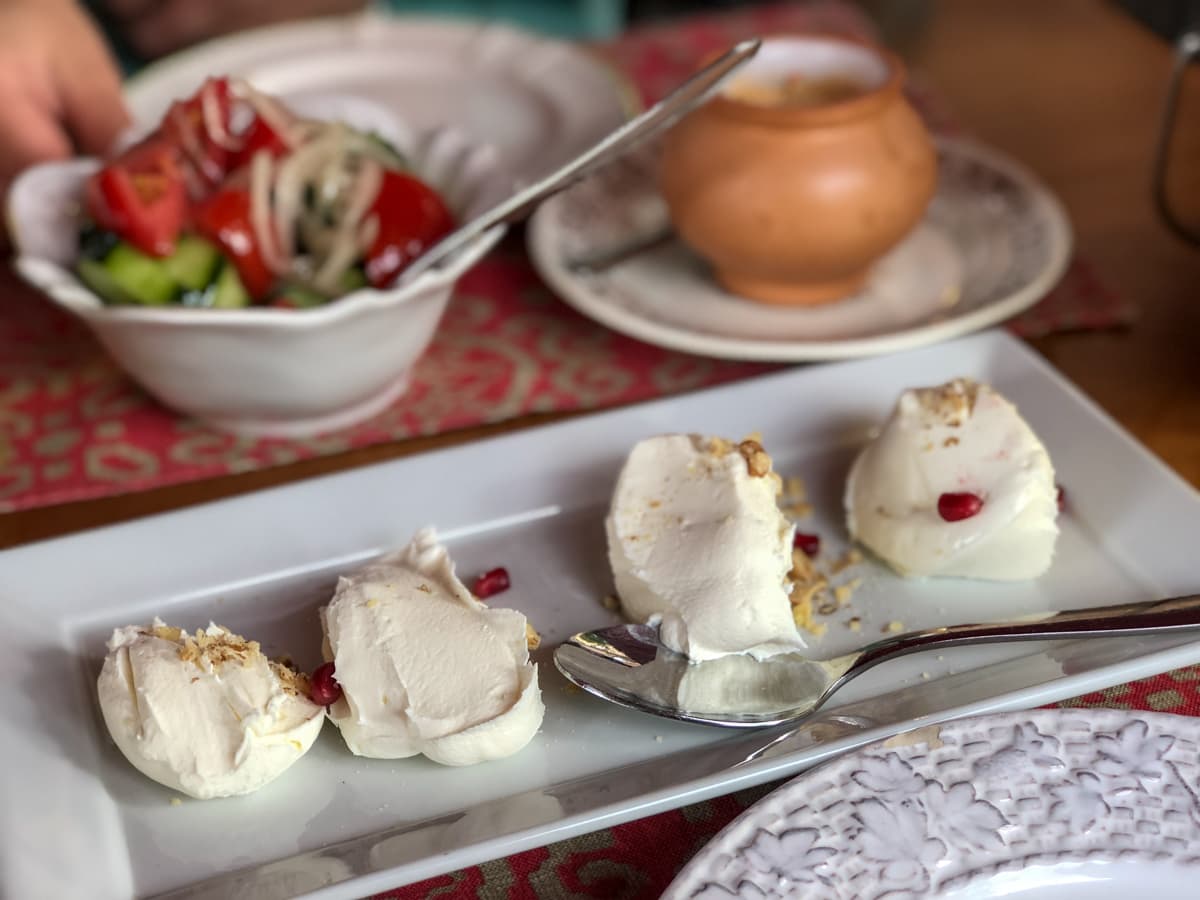 Sherep
Sherep opened in 2017 and is the first kitchen in Armenia to have a large and open style design, allowing customers to see the food prepared and smell it to prepare their senses for their delicious meal. Another fantastic restaurant by the Yeremyan restaurant group, Sherep opens early for breakfast and remains open until late in the evening. At Sherep, you will find a lot of local Armenian food in addition to Modern European and others.
You can find Sherep at Amiryan 1 in Yerevan. For more information, check out their Facebook page.
Gayane's
This restaurant is one of Armenia's most famous and even was voted the #1 restaurant in Armenia by Elle Russia. Gayane's has been around the Yerevan restaurant scene since 1997 and they offer local and seasonal produce. Armenian produce is seriously insanely good. It is one of my favorite things about Armenia, actually. And the usage of local ingredients in dishes is impeccable. This is the region where I began to like tomatoes because they didn't taste like tasteless cardboard. Anyway, Gayane's has also been featured on Anthony Bourdain's Parts Unknown and is a must-visit restaurant in Yerevan for those passing through.
You can find Gayane's at 35b Tumanyan Street in Yerevan. To find out more, check out their Website or Facebook page.
Caucasus Tavern (Kavkaz)
I have to preface this by saying that I don't love the interior for me, personally. I don't like traditional style restaurants… but many travelers do and there is totally nothing wrong with that. The food here is pretty solid and they are open long hours (I've even eaten there after a long night of drinking). The drinks are affordable and the menu is pretty extensive and as the name suggests, they specialize in food from the Caucasus.
I have had pretty much everything in this restaurant from fried khinkali to random salads to every type of beer (don't worry- they don't have many) and it has all been good. I am posting a photo of my salad from there though to make myself feel better about my consumption of too many friend khinkali.
You can find Kavkaz at 82 Hanrapetutyan St. in Yerevan. To find out more information, check out their Facebook page.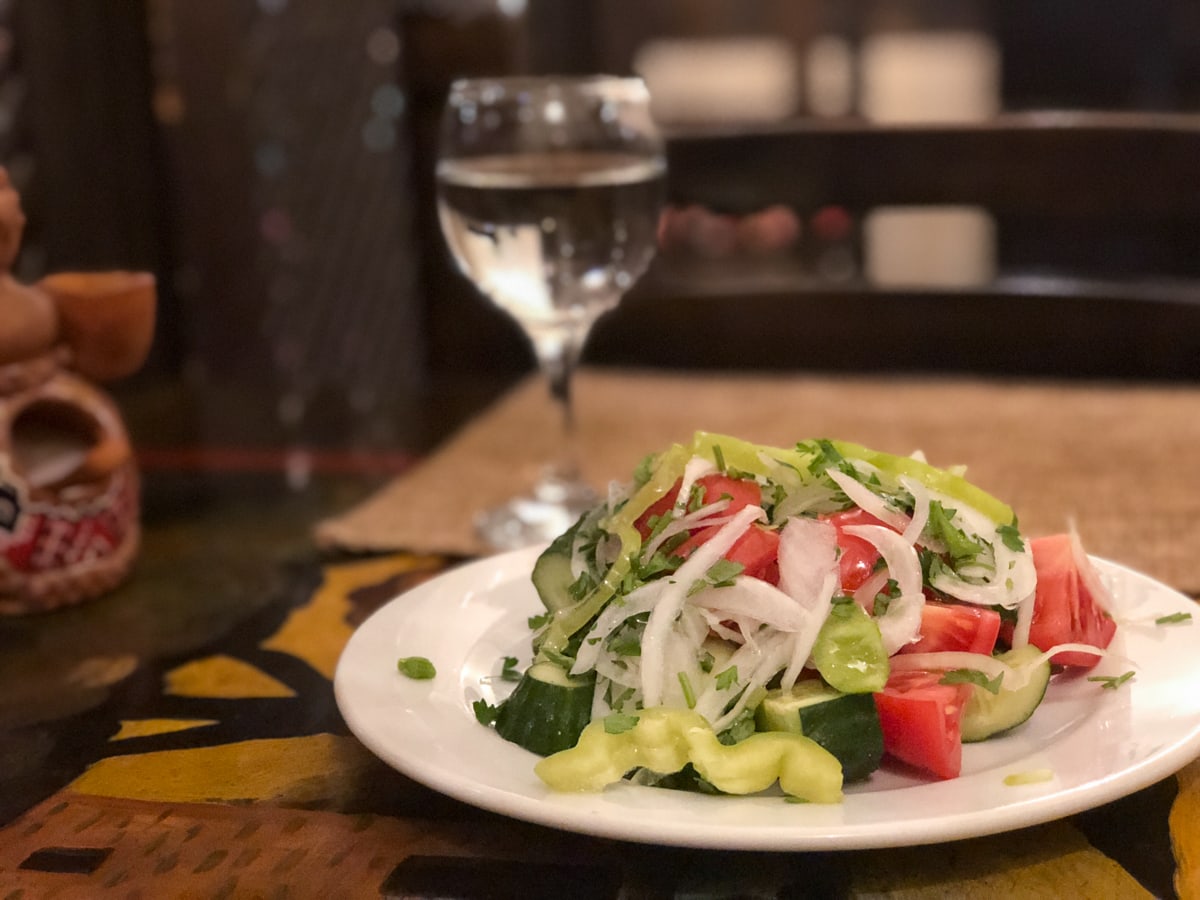 Pandok Yerevan Riverside
Part of the group of restaurants by Yeremyan known as Tavern Yerevan, this Pandok location is situated by the Hrazdan River and has several outdoor pavilions that you can enjoy the Yerevan nature at the same time as you eat, drink, and socialize. The Yerevan restaurant is located in the city but it is far enough away from the hustle and bustle that you'll feel like you've escaped to the Armenian countryside. Pandok serves both national and regional Armenian fare and prides itself on exceptional hospitality and customer service. Live music and events are also common there.
You can find Pandok Yerevan Riverside at 48a Isakov Avenue in Yerevan. To find out more, check out their Facebook page.
International and Modern European Food in Yerevan
It is really difficult to classify restaurants into different categories in some cases with Yerevan restaurants. Many restaurants will make a couple of Armenian dishes and then serve up dishes from other parts of the world or inspired by other places. There is seriously nothing better than a place using Armenian produce and creating a fusion dish around it. It amplifies the taste tenfold. These are some international or modern European restaurants in Yerevan.
Charentsi 28
Finally! I get to list my favorite place in Yerevan. While I'm no local, this is definitely a local favorite in the city and my friends have even taken me there thinking I hadn't heard of it. Well, fortunately, I was no new customer. Where I stayed was right beside Charentsi 28 and I had the delight of eating there on several occasions. I have had quite a few things off of their menu from labneh to an Indian curry, but this simple salad with sumac and crispy lavash was my go-to. I devoured it each and every time and it made me look forward to my many lunch dates (most often with myself) at Charentsi 28.
At Charentsi 28, you will find a terrace in the back that is relaxing and quiet and even offers a view of Ararat on clear days. The interior is unpretentious and downright feels like you're in someone's home. They also have a nice wine menu. I can't get enough of Charentsi 28 and am eager to get back to Yerevan to eat there again!
You can find Charentsi 28 at 28 Charents Street in Yerevan. To find out more, check out their Facebook page.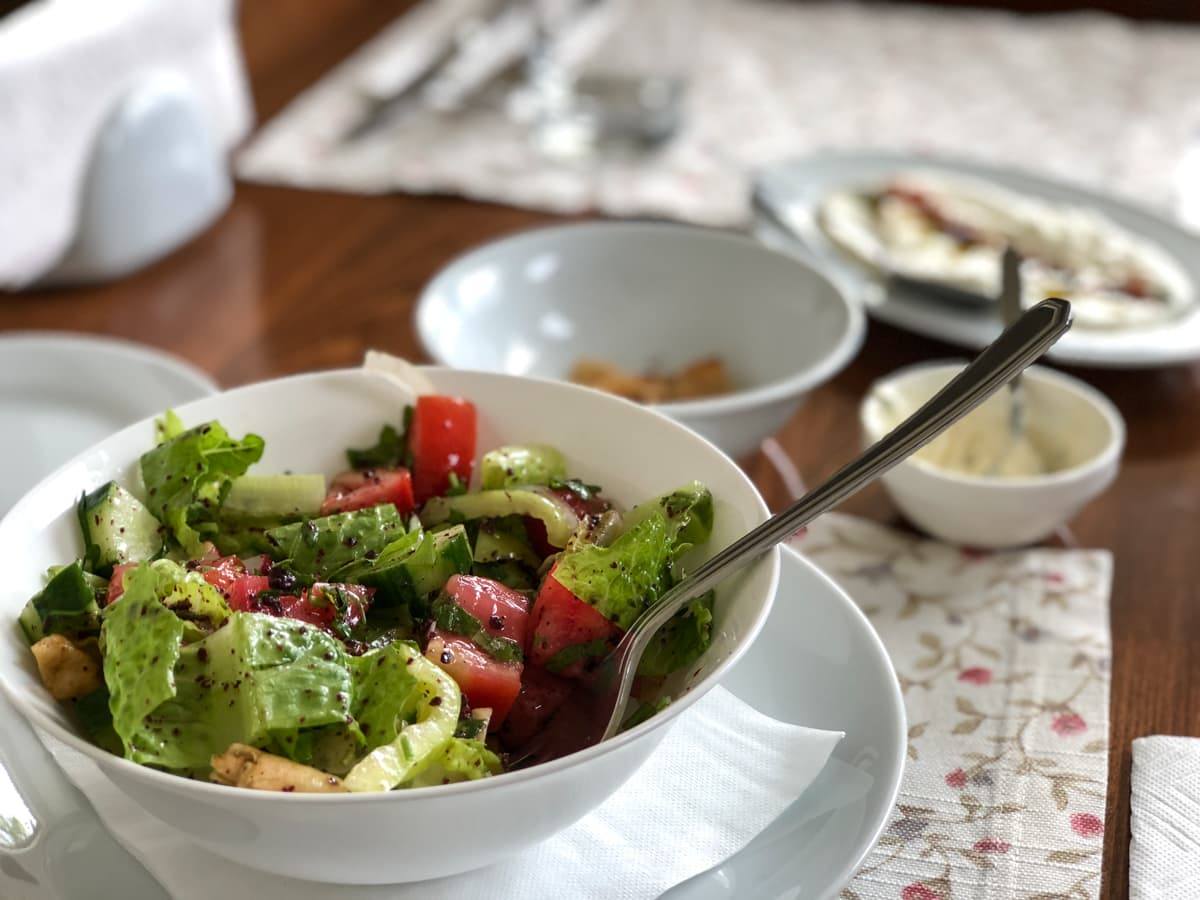 Mozaic Sky Restaurant and Sky Bar
Looking for a killer view of Yerevan while you enjoy a delicious meal and cocktail? Mozaic Sky Restaurant is a must-visit then.
The dishes are a fusion of Armenian, European, and Asian flavors and the richness and attention to detail in each of them will transplant you to another world. Mozaic sits a the top of a centrally-located building in the heart of Yerevan and is very popular amongst locals.
On a clear day, you can even see Mount Ararat from inside the Yerevan restaurant.
You can find Mozaic Sky Restaurant and Sky Bar at 15 Khorenatsi Street – Elite Plaza (17th and 18th floors) in Yerevan. To find out more, check out their Website.
Wine Republic
Another place I have eaten at a couple of times in the Wine Republic. It is situated by the Cascades Complex and is one of the most consistently delicious restaurants in Yerevan, in my opinion.
Everyone I have recommended to go there has thoroughly enjoyed themselves. You can seriously get some of the tastiest wines there but the food is just sensational.
I have always ordered salads or something along those lines there, but my friend Allison had Thai food there and said it was the best she has ever had outside of Thailand. I feel like my life has changed knowing this information and I am pretty sure I'll be planting myself there next time I am in Yerevan.
You can find Wine Republic at Tamanyan 2 near the Cascades in Yerevan. For more information, check out their Facebook page.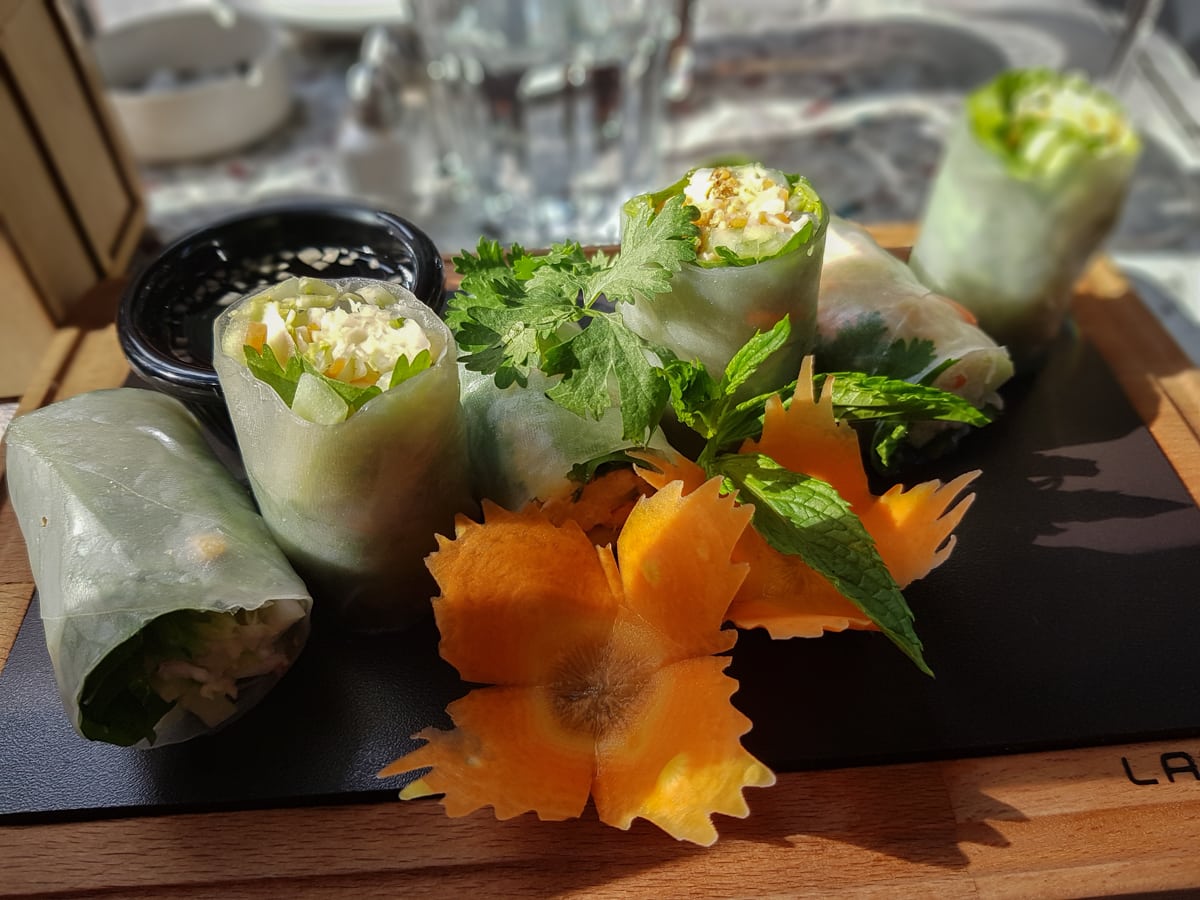 <Photo courtesy of Allison at Eternal Arrival>
Cascade Royal
Easily one of the best restaurants in Yerevan for a view over the city, Cascade Royal is a popular spot for locals and travelers at the top of the Cascades in the Armenian capital. The dishes range from Armenian to European to Asian, but all are made exquisitely and with precision. The drink menu is extensive and has offerings that cater to every customer regardless of whether or not they love wine, cocktails, or beer. There is also a children's playroom available. Cascade Royal is one of the best restaurants in Yerevan and once you get to check out the views there, you will be happy you stopped by. There is a dress code; so dress like you're important.
You can find Cascade Royal at 192 Antarayin Street at the top of Cascades in Yerevan. To find out more, check out their Facebook page.
Dom by EG
I went to Dom for the first time during my last trip to Yerevan. I had been sitting under a terrace's cover watching the rain all day working at another establishment when my friends all wanted to meet up at Dom for a drink and dinner. Their terrace was so spacious and inviting and the rain had stopped for a bit so we truly got to enjoy it. They had delicious drinks and cocktails and the food paired perfectly with them. They also have shisha available. This is the perfect restaurant in Yerevan for those who want a social atmosphere and an enjoyable time on famous Saryan Street.
You can find Dom by EG at Saryan Street 8 in Yerevan. To find out more, check out their Facebook page.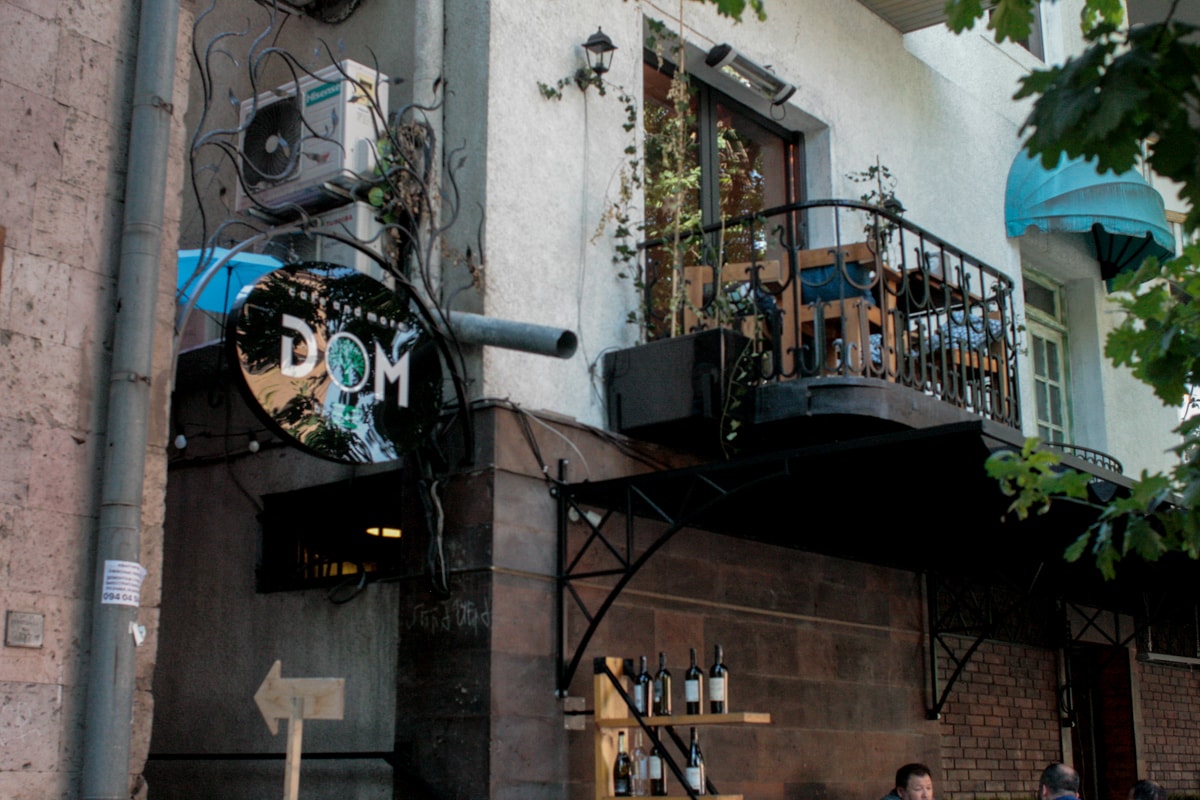 Provence Café and Restaurant
Provence restaurant is located in the center of Yerevan. Provence features European cuisine such a French and Italian, but over a year ago, they created an Armenian side to the menu. The Armenian dishes are still a twist on Modern European food, however. The wait staff is extremely welcoming and the aura is friendly and inviting. There are also places for business meetings where the music is quiet and small bites are served.
You can find Provence Café and Restaurant at Abovyan 10 in Yerevan. To find out more information, check out their Facebook page.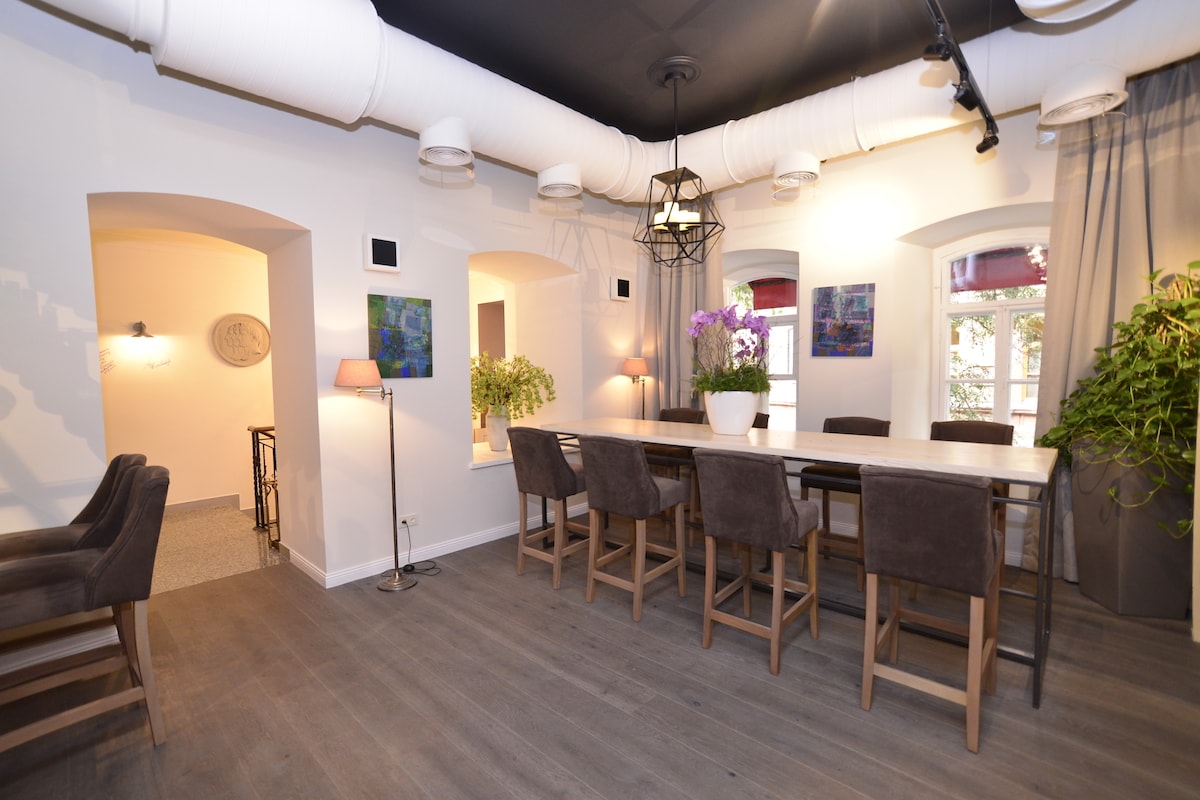 Avenue by L'Orange
Avenue by L'Orange is a lounge bar and restaurant that is located in Yerevan and caters to a variety of different types of customers. Their mission is to allow you to relax and forget about the noise that surrounds your everyday life and routine. Space also caters to business meetings and has special rooms for private parties.
The food at Avenue by L'Orange is Modern European and there is truly something for everyone there. The establishment will often hire DJs on Friday and Saturday evenings. While European food is the main focus at Avenue, they also have a superb sushi menu.
You can find Avenue by L'Orange at 5 Northern Avenue in Yerevan. To find out more, check out their Facebook page.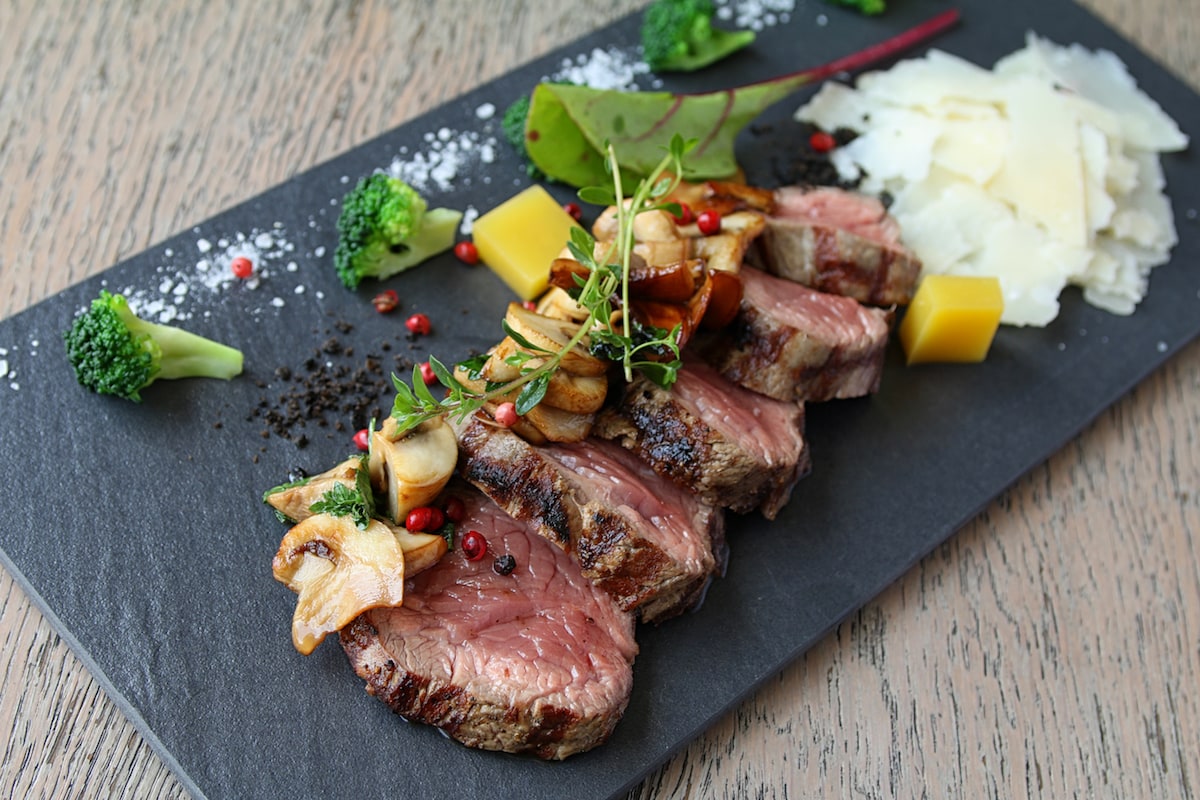 Dargett Brewpub
Okay, so I know this is a restaurant guide, but it would be remiss of me to ignore a craft brewery (literally the only craft brewery in Yerevan) as sometimes I end up accidentally 'eating' beer as a meal.
But seriously, the food here is pretty good for a brewery. When I arrived in Yerevan, I had been eating bland food for weeks (sorry, Baku) and just wanted something spicy and flavorful.
The chef had put up some daily special of spicy macaroni and cheese. I ordered that with a beer and the rest was history.
I went back there again a few times and I was boring and stuck with French fries, but it was tasty and the beer was consistently good. I highly recommend the Vertigo IPA.
If you're a beer lover, definitely add Dargett to your list of restaurants in Yerevan to check out on your next trip. Click here to check out the best beer in Yerevan.
You can find Dargett Brewpub at 72 Aram Street in Yerevan. To find out more, check out their Facebook page.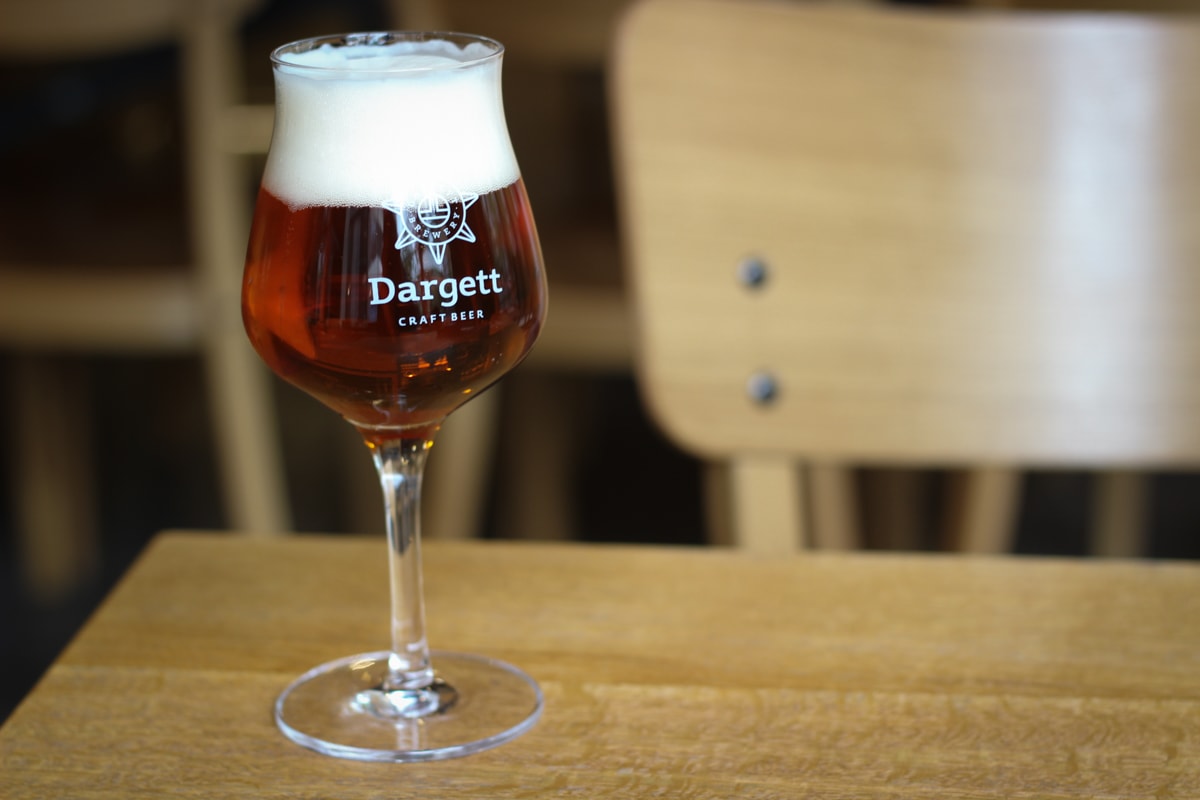 Gouroo Club & Garden
If you're looking for a conscious eatery that takes health, sustainability, and ethical sourcing in mind, look no further than Gouroo off of Saryan Street in Yerevan. Since its opening, it has become one of the premier restaurants in Yerevan for its garden and natural space, mindful food, and knowledgeable staff that is extremely passionate about what they are serving and the ingredients in everything.
I was there for a party during my last trip to Yerevan and I was served a chocolate cake that's main ingredient was… sweet potato. It was super interesting and delicious and it is so nice to see places like Gouroo in Yerevan. If you're looking for a nice space to work from and enjoy some fresh and healthy food, head to one of the best cafes in Yerevan, Gouroo.
You can find Gouroo Club and Garden at 13 Saryan Street in Yerevan. To find out more, check out their Facebook page.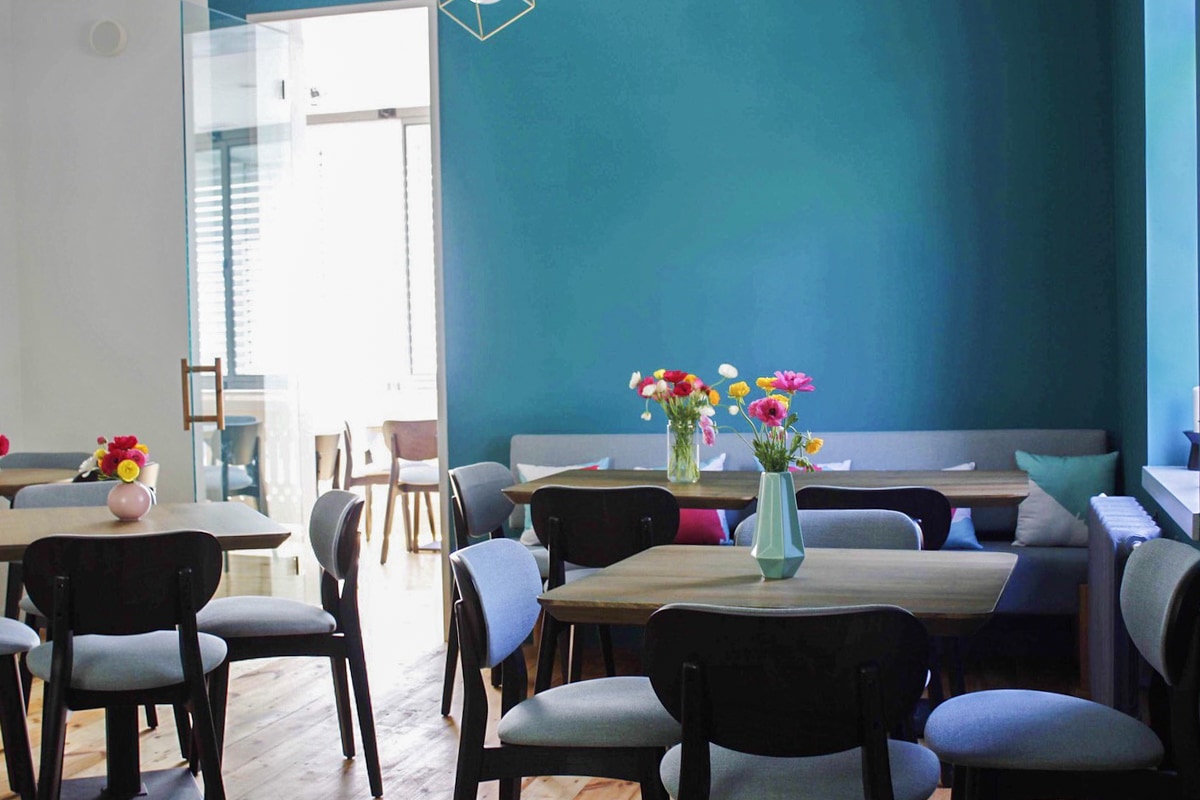 Yerevan has so many great restaurants, but this is a great list to get you started for your trip there. These are (mostly) extremely local places where you will eat some of the best food in Yerevan. Thanks to Aram Vardanyan for collaborating with me to make this Yerevan restaurant guide happen! If you have any other suggestions, please drop them in the comments. I removed quite a few places from this list in order to keep it not so overwhelming, but would love to offer more places below! Thanks!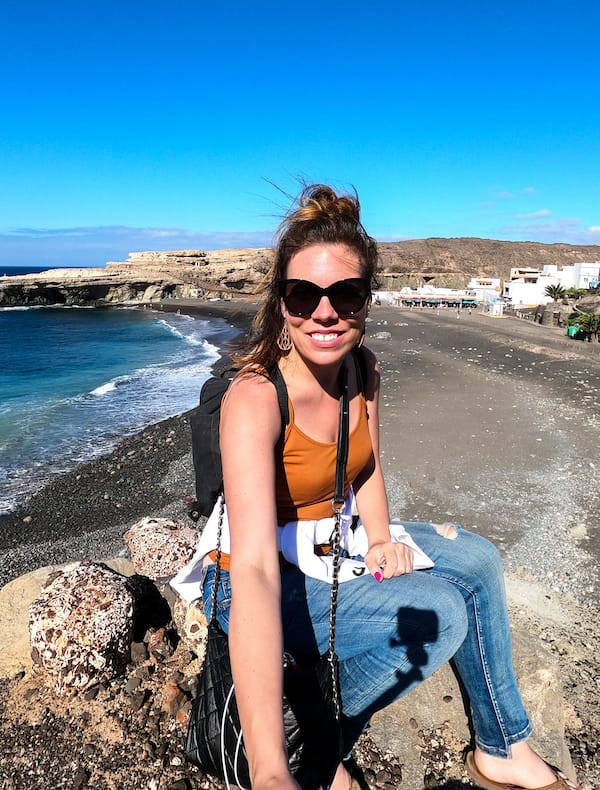 Megan is a travel blogger and writer with a background in digital marketing. Originally from Richmond, VA, she now splits her time between Frankfurt, Germany and Arctic Finland after also living in Norway, Armenia, and Kazakhstan. She has a passion for winter travel, as well as the Nordic countries, but you can also find her eating her way through Italy, perusing perfume stores in Paris, or taking road trips through the USA. Megan has written for or been featured by National Geographic, Forbes, Lonely Planet, the New York Times, and more. She co-authored Fodor's Travel 'Essential Norway' and has visited 45 US states and 100+ countries.