Montana is one of the most scenic and diverse states in the US. These are the best places to visit in Montana – a mix of cities, nature, parks, and more!
These Montana destinations offer something for everyone – some of the places in Montana are well-known, like Glacier National Park, and others are lesser-known (like Anaconda).
We hope that you have found some incredibly beautiful places to put on your Montana bucket list! Let us know which places we failed to mention in the comments. Thanks!
Montana Destinations Map
To add this map to your Google Maps account, click the 'Star' icon next to the map name. You can then view it on your cell phone or computer by heading to your Google Maps account, click the menu and add it to 'Your Places'.
Best Places to Visit in Montana
1. Bighorn Canyon National Recreation Area
One of the five largest canyons in the United States, Bighorn Canyon stretches across the border of Montana and Wyoming.
The recreational area spans over 120,000 acres and features extraordinary canyon landscapes, vast forests, valleys and deserts, wetlands, and the famous Bighorn Lake.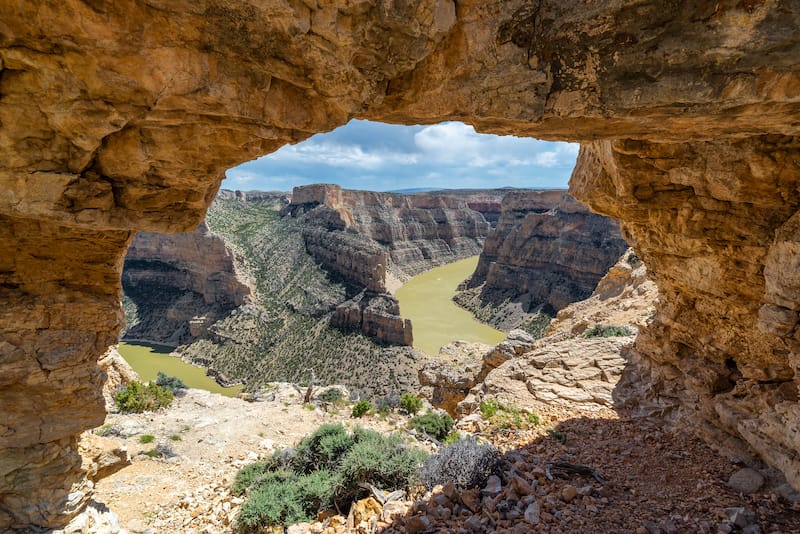 The lake stretches nearly 71 miles across Montana and Wyoming, from where 55 miles pass through the canyon itself. This dry and rocky land was created about five million years ago by the rise of mountains and was eroded by the Bighorn River.
Today, it has become a favorite destination for hikers to hike, camp, and admire the rocky landscape!
2. Glacier National Park
This place is thought to be one of Montana's treasures and is a gem regardless of whether you visit Glacier National Park in winter or in summer!
Located in the Northern Rocky Mountains, Glacier National Park covers more than a million acres of forests, lakes, alpine meadows, glacial-carved valleys, etc.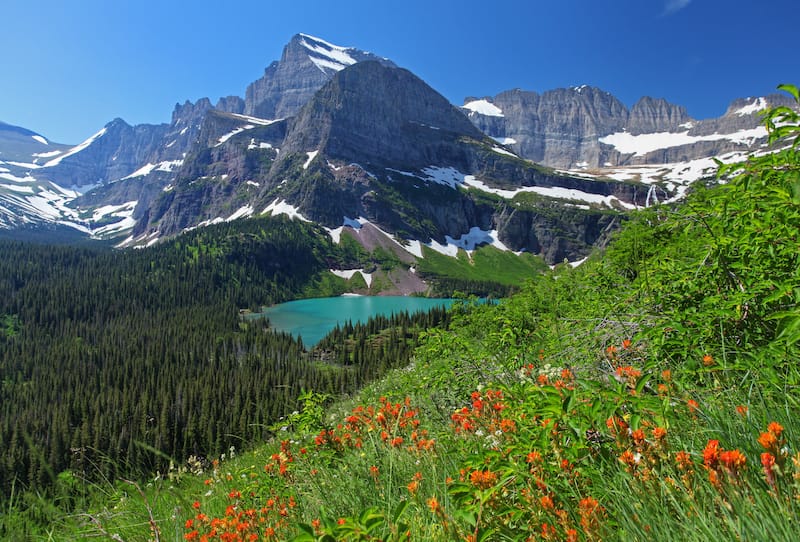 This park is home to more than seventy species of mammals and that is one of the main lures of tourists to the park. It is a pristine and raw place and is one of the most visited national parks in the United States, as a result.
According to data, the park has managed to welcome over 100 million visitors throughout the years.
It has over 700 miles of hiking trails, promising some outstanding scenic views. If you're a fan of enjoying picturesque spots, then make sure to visit the largest (and most famous) lake in the park – Lake McDonald.
3. Hyalite Canyon
Located in the gorgeous Custer Gallatin National Forest, Hyalite Canyon is a unique place to enjoy recreational activities in Montana. It is the perfect Montana weekend trip for all ages and there is plenty to keep occupied with!
The canyon is brilliant and quite remarkable and Hyalite Canyon is considered the most popular National Forest area in Montana.
Hikers, bikers, and road trippers will fall in love with the natural area and the best time to visit is between late June and early November.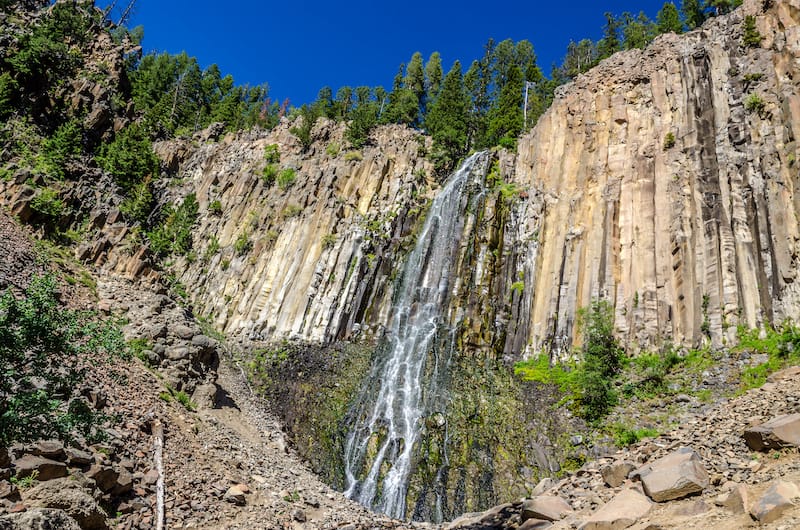 Visitors are free to take their dogs with them and should try to keep them on a leash (but don't be surprised if you see some running around freely).
Hyalite Canyon has four excellent trails, plus two great wheelchair-accessible trails to its waterfalls.
4. Whitefish
Located near Glacier National Park, Whitefish is a charming place in Flathead County and it is one of the most beautiful small towns in Montana!
There are many reasons to visit and plenty of things to do in Whitefish and most people end up there in conjunction with a trip to Glacier National Park.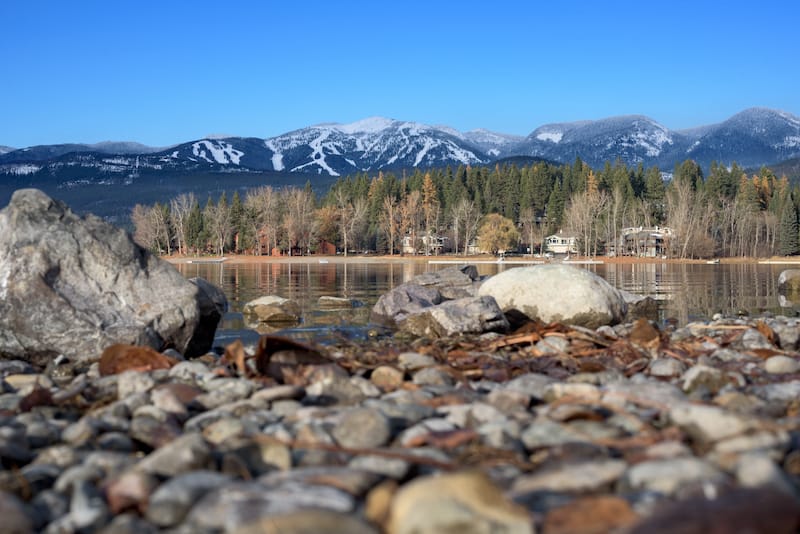 Apart from the many things to do in the town, hiking is also a favorite activity for locals and visitors. The Viking Creek Wetlands Interpretive Trail and Whitefish Trail are some of the most visited trails. Both have moderate to easy difficulty and require about half a day to hike them.
In addition, there are some fantastic options for places to stay in Whitefish – from cabins to loft apartments and more!
5. Virginia City
Virginia City is known as the most colorful pioneer mining camp to ever exist! It is just 85 miles west of Yellowstone National Park; it is a surprisingly well-preserved West Victorian gold-mining area.
When the gold ran out, the town was frozen in time. So, today people can visit this place to become familiar with the Old West.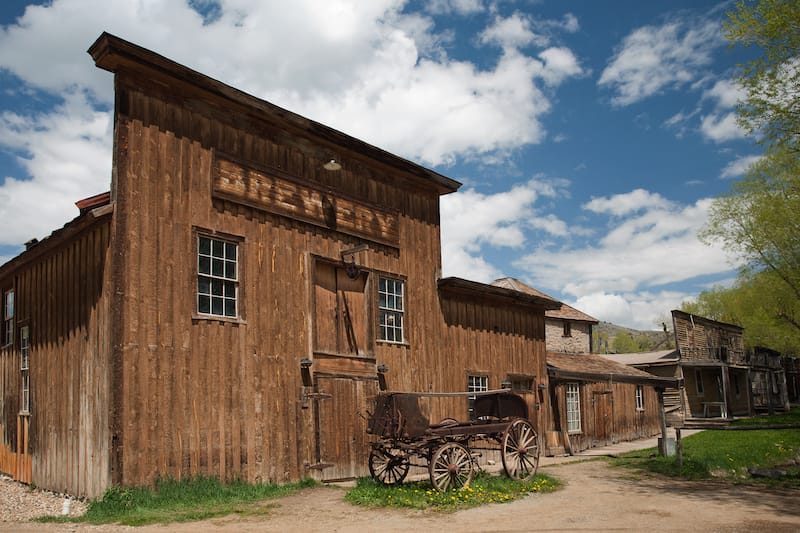 Many people, especially art and music enthusiasts, will appreciate a visit to the Virginia City Opera House, where the only remaining Cremona Player pianos in the world are located.
If you want to feel like you're time traveling, then pay a visit to the Thompson-Hickman Museum, where you can see some unique artifacts like rare guns, an Indian Treaty, oddities, and more.
6. Chinese Wall
The Wall of China is a large ledge located in the Bob Marshall Wilderness Area in Montana.
The Chinese Wall forms part of the Continental Divide, which is the place in North America that determines which ocean water and streams flow into.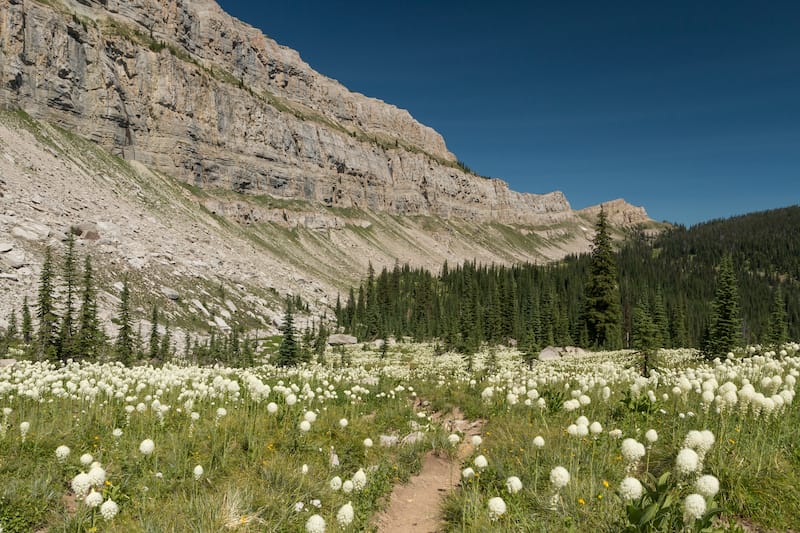 The wall is usually accessed through the Benchmark Trailhead. It usually takes hikers several days to reach the wall, which is about 18 miles from the previous trail.
The Continental Divide route runs directly under the wall. Campgrounds are banned right along the wall to protect the relatively fragile ecosystem from overuse.
7. Helena
Located between Yellowstone National Park in the South of Montana and Flathead National Forest in the North, Helena was founded as a gold camp during Montana's gold rush period.
Helena is widely loved by those who love the great outdoors. There's plenty to see and do there, from outdoor activities like hunting and fishing to skiing and cycling. There are around 75 miles of mountain biking and hiking trails there, as well.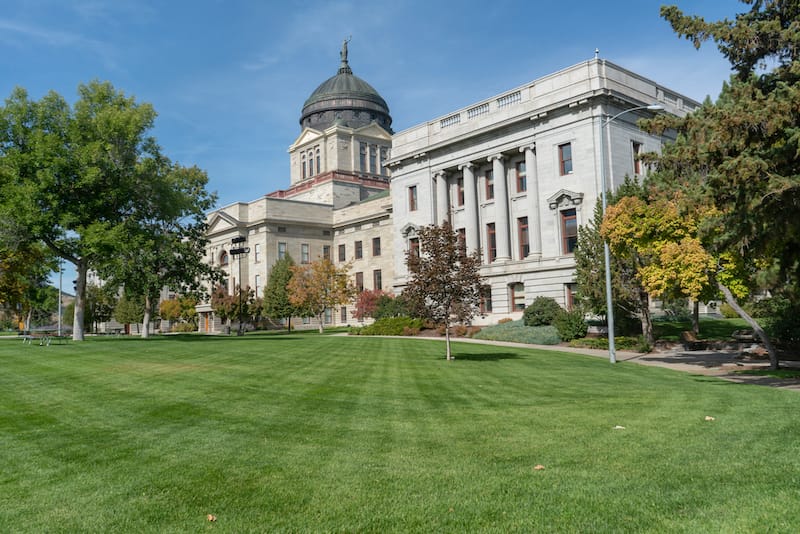 Some of the best attractions in Helena include the Neo-Gothic styled cathedral of St. Helena, Mount Helena City Park, awe-inspiring landscapes of Gates of the Mountains Wilderness, and more!
8. Missoula
With beautiful flora and trees saturating the city's streets, Missoula is also known as The Garden City of Montana. The number of things to do in Missoula is endless and you can find something for everyone in this famous university town.
Beer lovers might find Missoula a little bit exciting as there are many places where you can drink some of the most renowned craft beer in the United States.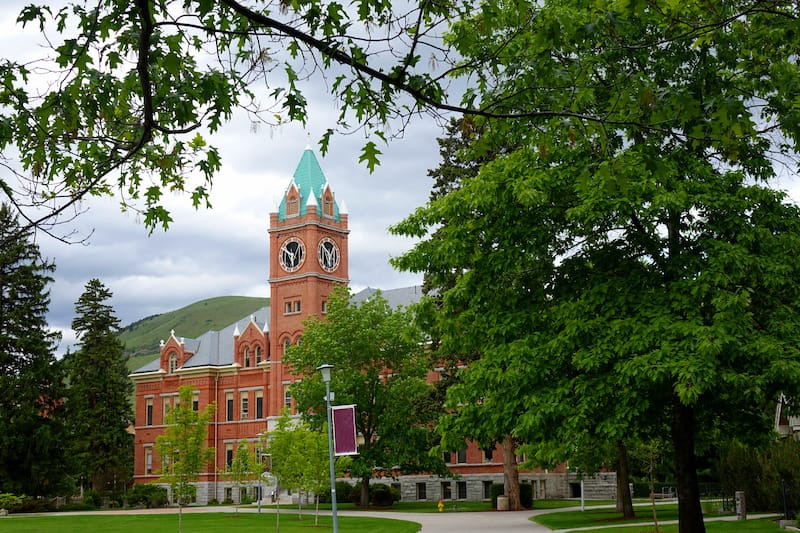 Another thing that Missoula is known for is the world's largest gold nugget that was mined in the area – it sold for $19,000 at the end of the 19th century!
There are a few ghost towns that you can visit as day trips from Missoula and you can even find some gold-mining tours in the nearby vicinity. If you're looking for a place to stay – there are many options for accommodation in Missoula.
9. Elkhorn (Ghost Town)
Elkhorn is a small, abandoned town in Montana. About a decade ago, only 10 people were reported living there. During its peak, Elkhorn usually had about 2500 residents and there were schools, hotels, churches, and shops.
In 1889, the city received a railway connection (Northern Pacific Road). In the years that followed, the silver rush faded, as did the prosperity of Elkhorn.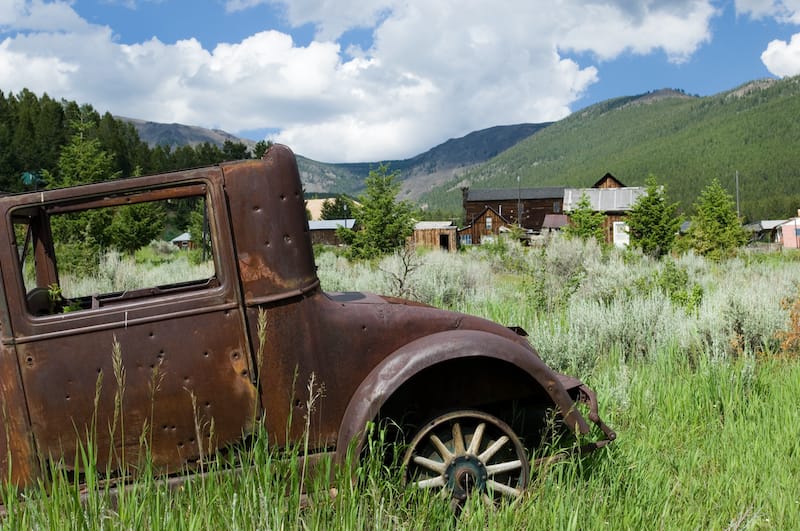 In addition, the city was struck by an epidemic of diphtheria which resulted in many deaths, especially children. In 1931, the railway connection to Elkhorn was discontinued and only a small part of the population remained in the city.
Nowadays, a handful of families live in the city, both in modern houses and in renovated buildings from the late 19th century. It is one of the most interesting places to visit in Montana.
10. Makoshika State Park
The name of this state park comes from the Dakota and it means "bad, barren lands". Makoshika State Park is a park that spans over barren landscapes in Eastern Montana.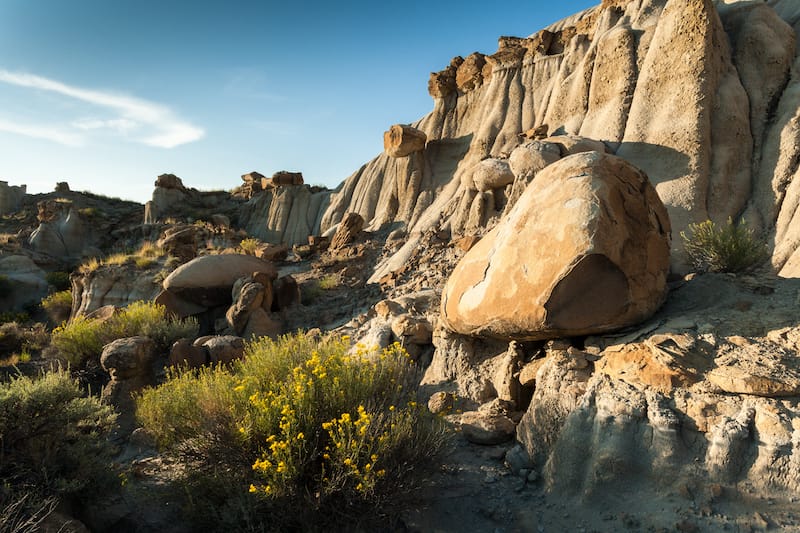 Travelers who visit are mesmerized by its obscure beauty. The badlands formed under the influence of wind erosion and rain showers and will appear before travelers as an array of different colors of clay rocks. You'll see black, red, grey, and orange rocks (among many other hues).
11. Choteau
Choteau is famous for its fossil and dinosaur discoveries, which you can see at the Old Trail Museum. But this is not just a city for paleontologists!
Take some time to browse local downtown shops and walking trails nearby. The Choteau is affectionately referred to as the "front wing of the Rocky Mountains".
If you love skiing, you can stay at Choteau to access the Teton Ski region. The Choteau also offers a charming city center with a traditional Western Flair and local shopping.
Popular with visitors exploring the Dinosaur Trail, this Old Trail Museum is one of 14 stops on the Montana Dinosaur Trail. It features dinosaur exhibits, fossils, Native American artifacts, and information on the diverse and colorful local history.
The community is also a starting point for nearby recreational activities such as hiking, mountain biking, rafting, blue trout fishing, and skiing.
12. Bozeman
Bozeman is a city and the county seat of Gallatin County in Montana. Known by the name of "the most livable spot," this city enjoys world-famous fly fishing, dramatic mountains for hiking, mountain biking, hunting, skiing, rock climbing, exploring the backcountry, and wildlife. In addition, Yellowstone National Park is nearby!
Apart from its outdoor attractions, Bozeman also has some vibrant "arts and culture" experiences to offer, from symphonies and theaters to street festivals, farmers' markets, community centers, and museums.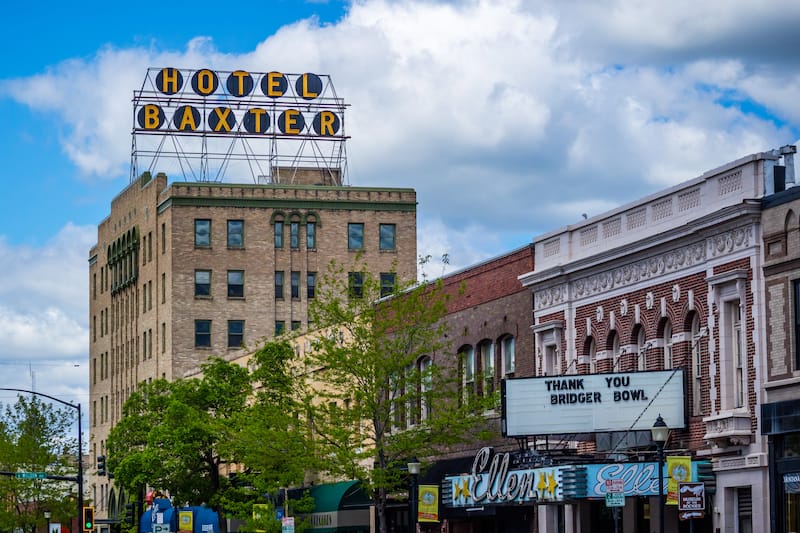 In the event that you're curious to check out an extensive collection of dinosaur fossils, the Museum of the Rockies (MOR) is your go-to, especially if you're near Bozeman!
The place holds a wide range of scientific insights into the Rocky Mountain region so it is a great destination to take kids to so they can learn more about the region.
13. Big Sky
Big Sky is an outstanding mountain town where outdoor lovers will find their paradise! Because of its high elevation and rugged mountains, Big Sky has a great abundance of hiking, biking, skiing, golfing, rafting, sightseeing, fishing, and more.
One of the most exciting activities in the town are the hikes. One of the most famous hiking spots is Ousel Falls Park, which is located outside of the Meadow Village area of Big Sky. In Ousel, you will find an adventurous 1.6-mile hike that is popular.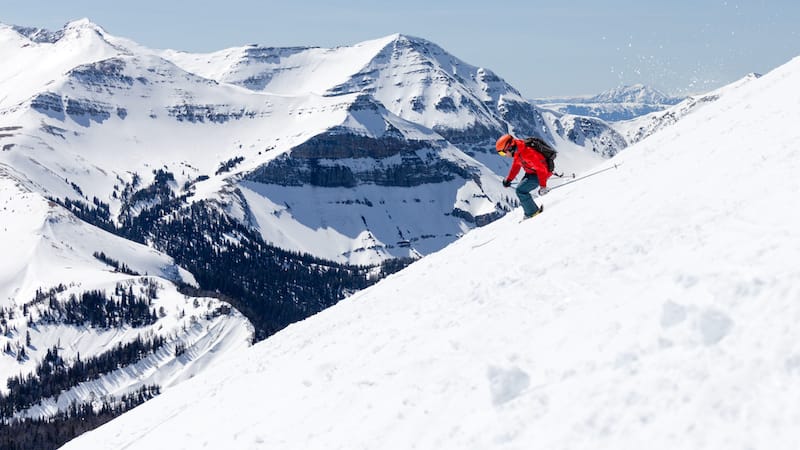 Other great ways to explore Big Sky can be horseback riding, spending a day at Lone Mountain Ranch, rafting the Gallatin river, etc.
14. Hamilton
Hamilton is another favorite small town in Montana and is located in the western part of the state. It is located in the Bitterroot Valley between the mountain ranges and is growing rapidly.
Hamilton is also easily accessible from other places in Montana and is a great place for adventurers. There are many public lands covered with forests and excellent hiking opportunities.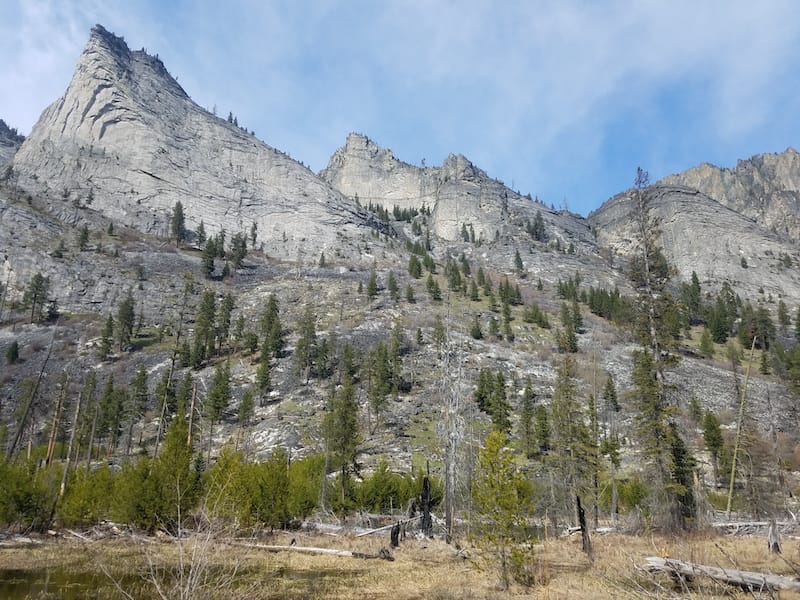 History buffs also love Hamilton because of its significant buildings like Dali's Mansion. You only need to drive about an hour south of Missoula to check Hamilton in a day.
One interesting Montana fact is that many famous writers have found inspiration in Hamilton, including Norman McLean!
15. Libby
Tucked away in the northwestern corner of the state near the Idaho border, in a valley carved by the Kootenay River at the foot of the Kabinet Ridge, Libby is a small community offering a variety of stunning scenery.
Despite once being renowned solely for its mountainous landscapes, today the city of less than 3,000 is popular for its many other things.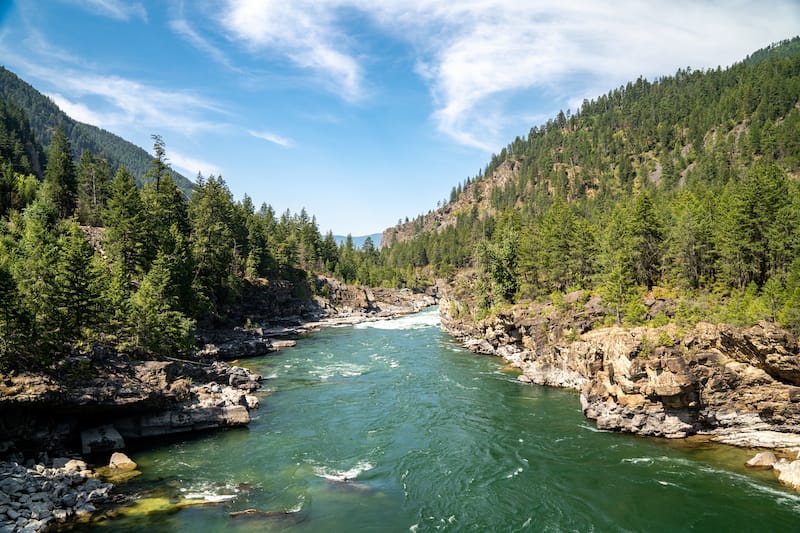 Visit Ross Creek, Ancient Western Red Cedar Sanctuary or Libby Dam, the Kootenay River, and Kootenai Falls- the largest waterfall in Montana where you're traveling to Libby.
There are also many camping options in and around Libby. One of the most amazing views in town can be seen by walking along the swinging bridge over the waterfall.
16. West Yellowstone
This town is nestled at the West Entrance to Yellowstone National Park. A lot of the best accommodation near Yellowstone National Park is located here.
Nature, forest, and wildlife enthusiasts will surely appreciate the beauty of this area. The beautiful lake of Hebgen and wild animals like moose, bison, pelicans, and bald eagles are what make this town worth a visit!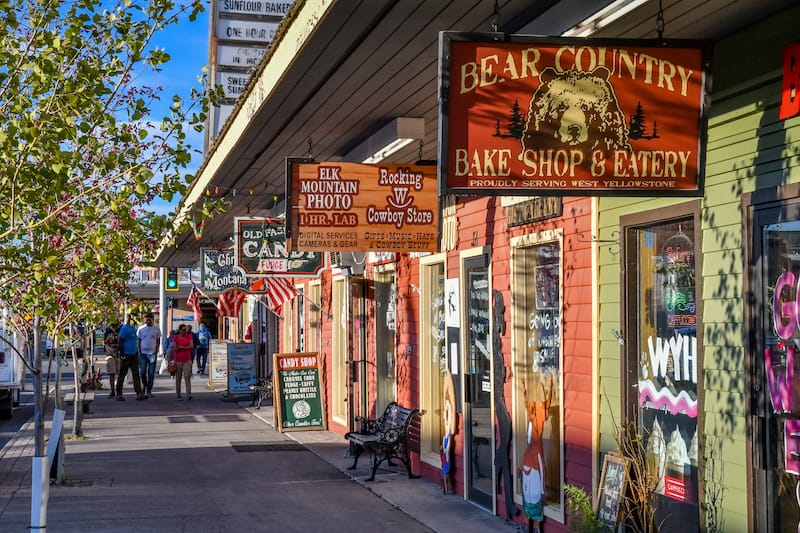 Scenic drives are yet another way to experience the best of West Yellowstone while also avoiding the mass crowds around the park.
The visitors there also have a unique chance to get acquainted with West Yellowstone's long-lived traditions, like a rodeo. Take into account that rodeos do sell out, but there are five per week. So, be sure to make the booking online before your visit.
West Yellowstone is a great place to stay regardless of whether you're visiting Yellowstone in winter or summer.
17. Anaconda
Anaconda was founded in 1883 by Marcus Daly, and the unusual name of the town comes from Daly's mining company, which had the same name.
In the past, the city had copper smelting and phosphate goods production as its primary economic activity. These days, Anaconda is known for having something for everyone.
To see an impressive quantity of relics from Montana's past, visitors should consider visiting Anaconda's Old City Hall Copper Village Museum and Art Center.
When it comes to exploring the hills and mountains, the Montana town offers scenic routes, hiking and backpacking locations, camping, golfing, and more.
18. Butte
Butte is yet another town in Montana that was once established as a gold and silver mining camp. This one, however, even was at one time called 'the richest hill on Earth'.
The town's vibrant past can be seen in the Victorian Uptown business district and stately mansions.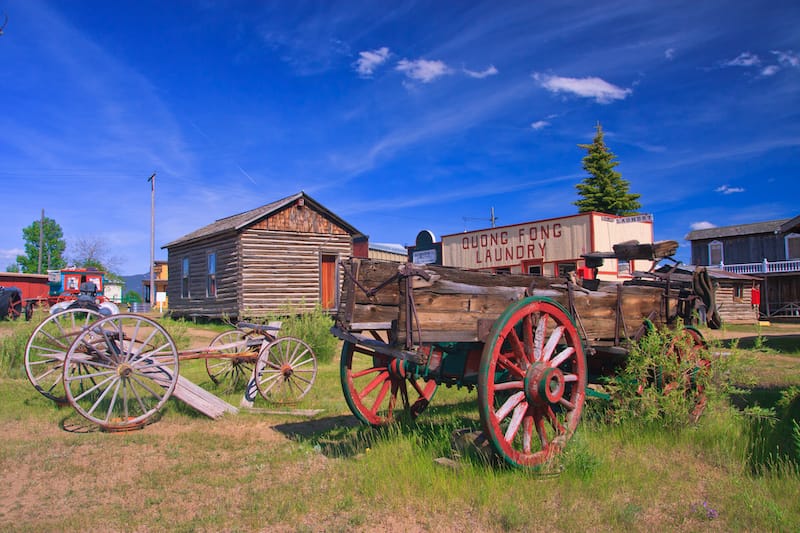 Historical tours, natural hot springs, ranch holidays, camping, boating, resort cabins, river floats, hunting, horseback rides, fishing, golf, cross-country and downhill skiing, snowmobiling are all guided services and activities for this area.
In Butte, you can find the World Museum of Mining, which is one of the few museums in the world to be housed in an actual mine yard. This is a place where you can feel like you're stepping way back into the past!
19. Flathead Lake
Flathead Lake is one of the cleanest lakes in the world and the largest natural freshwater lake in the western US outside of Alaska. It is located in the northwest region of Montana.
If you're planning to visit the lake and surrounding area, note that there are six units within Flathead Lake State Park. In these areas, visitors are welcome to enjoy their time while having picnics, boating, sailing, fishing, camping, hiking, and swimming.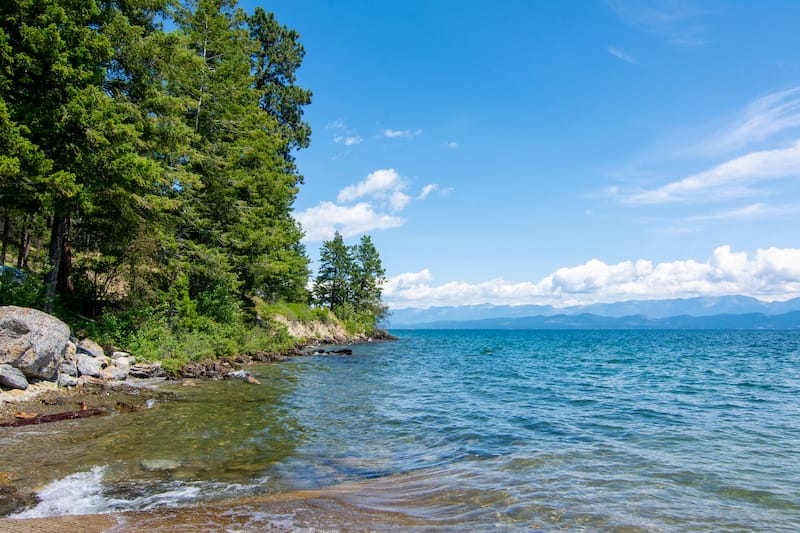 Also, golf fans can take advantage of the two local golf courses that offer some spectacular views and well-maintained courses.
20. Philipsburg
The historic town of Philipsburg was, at its prime, a mining town in the second half of the 19th century. Today, it offers a range of attractions, from mining sapphires, Vaudeville performances at the 1891 Opera House, and the Granite County Museum, which offers an excellent overview of silver mining operations.
The Museum features exhibits about the history of the pioneer and backyard-era, old photographs, and real mining equipment.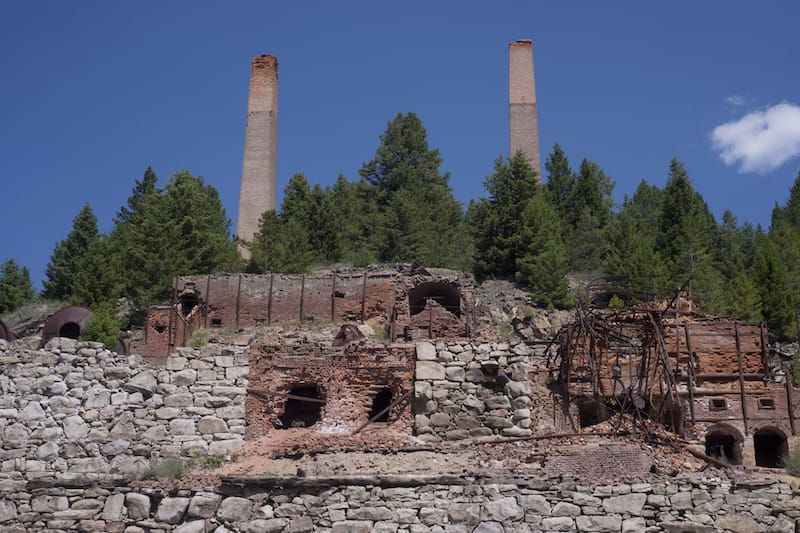 Nearby, you can explore the ghost town of Granite, part of the Montana State Park System, which contains relics left behind such as the Miners Union Hall and the Granite Mine Manager's home.
21. Lewis and Clark Caverns State Park
Located between Butte and Bozeman, Lewis and Clark Caverns Park is a popular open space for exploring the underworld! The first designated state park in Montana gives visitors the opportunity to experience the caverns as part of a guided tour led by the park's staff.
Three different tours are available during the summer months at the caverns. A special Winter Candle Festival takes place during the colder months, also.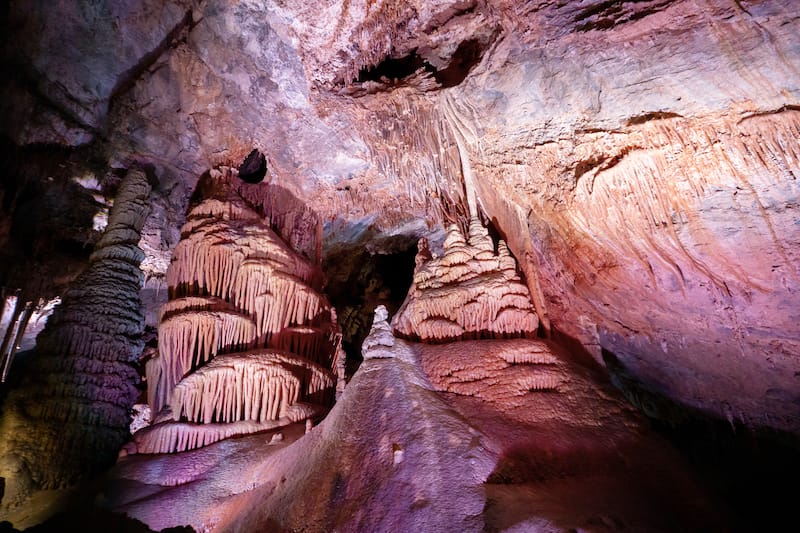 Lewis and Clark Cave is one of the largest limestone caves in the world, with colossal caverns, handrails, and resident bats. Outside the cave, the area above ground in Lewis and Clark Cave State Park is interesting to explore, with many hiking trails, a visitor center, and a camping site where you can book cabins and group campsites.
22. Little Bighorn Battlefield National Monument
The Little Bighorn Battlefield National Monument commemorates the US Army's 7th Cavalry and the Lakotas and Cheyennes in one of the last armed attempts by the Natives to maintain their way of life.
In 1876, Lt. Col. George A. Custer and more than 260 soldiers died here while battling several thousand Lakota and Cheyenne warriors.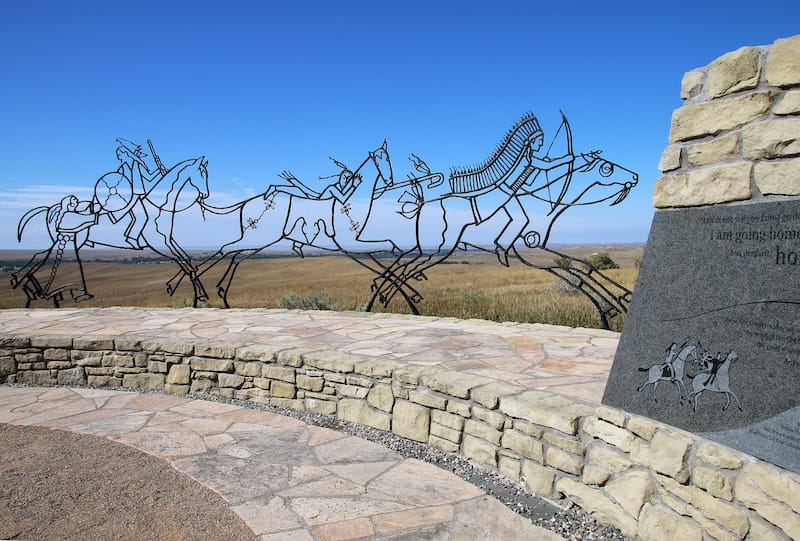 The monument is located in southeastern Montana. It shows battle history exhibits, weapons of the time, archaeology, Native life in the Plains, and more.
Custer National Cemetery is also located nearby. Please note that the museum is accessible by wheelchair and it can definitely be on everyone's Montana bucket list.
23. Billings
Billings is excellent with its recreation areas, tasty food, and super nice parks – it is the most populous city in the state and one of the best places to visit in Montana.
The city is also the getaway route to Montana's highest peaks – the Beartooth Mountains, which offer endless terrain for alpine enthusiasts to explore.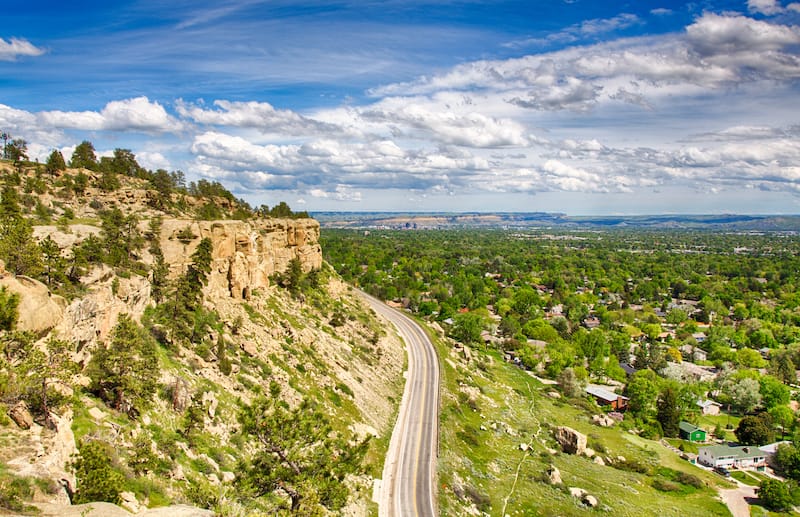 Billings has 45 miles of trails that are quite convenient for biking, dog walking, running, and more.
Another perk of visiting Billings is that the city is never too crowded. Most tourists flock to the western part of Montana and leave the east unexplored… which is a shame because there is so much to see no matter what part of the state you visit!
24. Livingston
Livingston is a place where the true spirit of cowboys, ranchers, and wealthy and famous artists can be felt.
This historic late 19th-century city offers year-round attractions including art, music, activities, and more. Located on the Yellowstone River in southwest Montana, Livingston's Old West heritage blends well with the local artists who now call this Montana city home.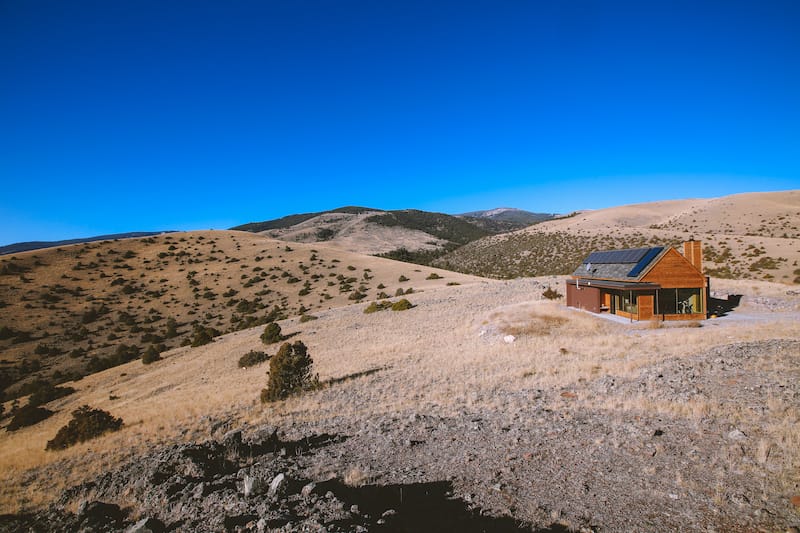 Livingston is an hour's drive from Yellowstone National Park and right down the road from Grand Teton National Park, but you don't need to leave Main Street to enjoy the spectacular sights of this Rocky Mountain region.
Restaurants, art galleries, and a vibrant cultural life now define this Old Western city, as well as wide access to fly fishing, hiking, and hot springs. The most famous Marlboro ad was also shot there!
25. Gardiner
Serving as the original entrance to Yellowstone National Park, the small town of Gardiner is located in southwest Montana. The area spans over 10 million acres of land and is one of the best places to stay near Yellowstone.
Surrounded by some of the most beautiful landscapes in the country, the area is famous for its past of trappers, hunters, farmers, and mountain men, including prominent western characters such as Jim Bridger and Calamity Jane.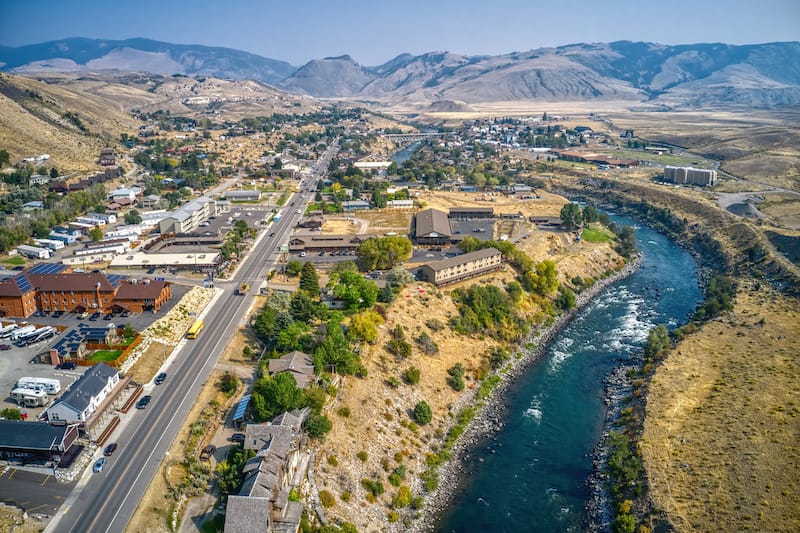 Gardiner is also home to a vast array of wildlife, including bison, bighorn sheep, pronghorn, elk, grizzly bears, black bears, and wolves. Some o the most beloved activities there include fishing, hiking, horseback riding, hot springs, ziplining, and more.
26. Great Falls
Located on the Missouri River in downtown Montana, Great Falls is a city where you can experience the true, authentic side of Montana. This is a great base from which to explore the lush gardens, freshwater springs, and mountain views in a rugged part of the state.
The main attraction for tourists there is Giant Springs State Park, one of the largest freshwater springs in the country, which also includes Missouri's Great Falls, a stunning set of four waterfalls.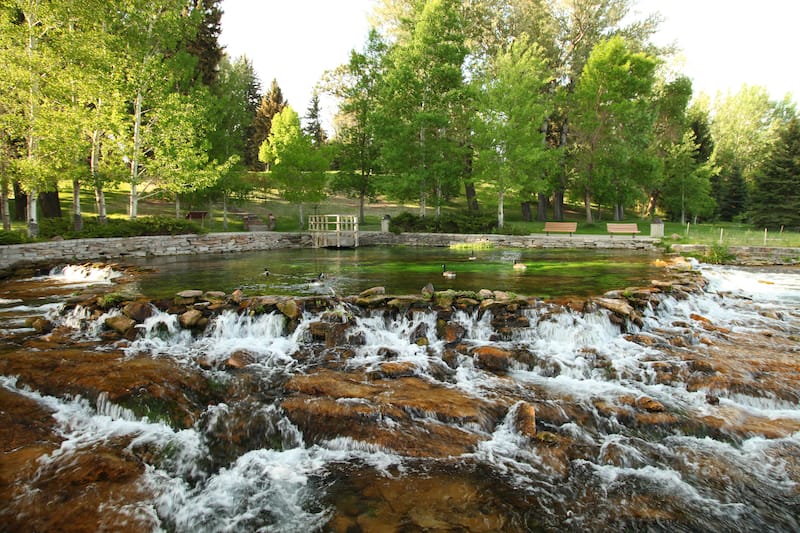 What are the best places to visit in Montana, in your opinion? And did we fail to mention any fantastic destinations in Montana on this list?
Let us know in the comments! Thanks!
Additional Places in Montana Resources
Pin this Montana Bucket List Guide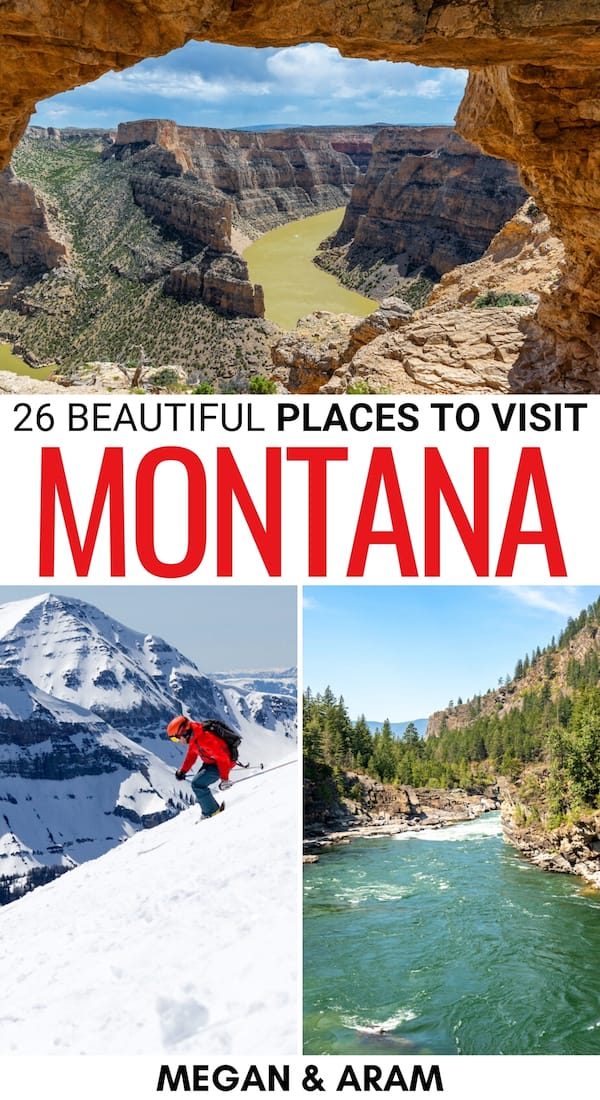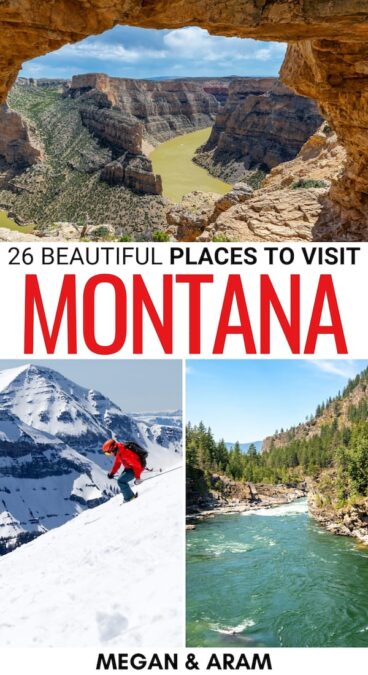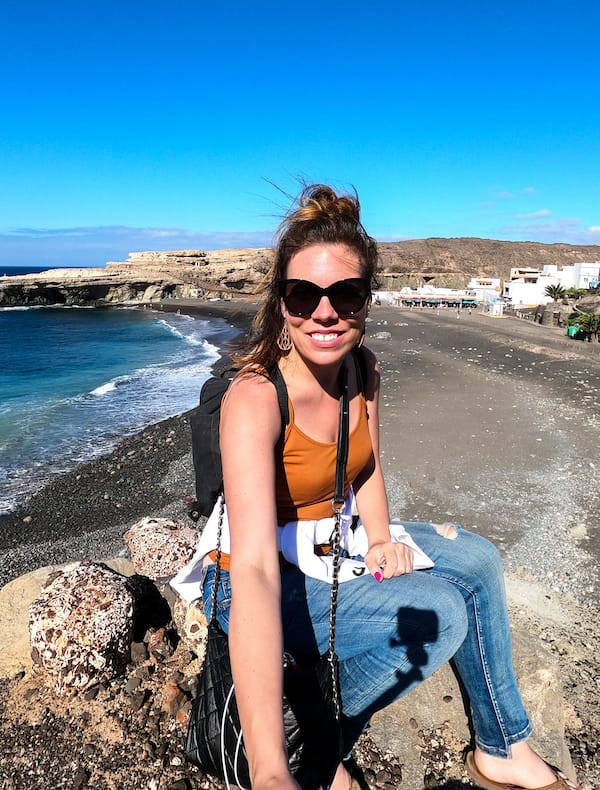 Megan is a travel blogger and writer with a background in digital marketing. Originally from Richmond, VA, she now splits her time between Frankfurt, Germany and Arctic Finland after also living in Norway, Armenia, and Kazakhstan. She has a passion for winter travel, as well as the Nordic countries, but you can also find her eating her way through Italy, perusing perfume stores in Paris, or taking road trips through the USA. Megan has written for or been featured by National Geographic, Forbes, Lonely Planet, the New York Times, and more. She co-authored Fodor's Travel 'Essential Norway' and has visited 45 US states and 100+ countries.