Whitefish, Montana is one of the most underrated mountain towns in the United States. These are some of the best Airbnbs in Whitefish MT that you can stay in while exploring this spectacular region.
Are you planning a trip to Glacier National Park this year? Or perhaps you're looking to go skiing in Montana this winter?
Whitefish pretty much has it all. But, your experience will be made ten times better if you love the place you call home while visiting!
These Whitefish Airbnbs will help with that – for sure! Not all are in the town center, of course, and many are cabin rentals in Whitefish, MT and the surrounding area.
We hand-picked the best Airbnbs near Glacier National Park so that your trip is perfect.
There are many things to do in Whitefish aside from visiting Glacier National Park, so be sure to book yourself a trip, a cool cabin or accommodation, and get to Montana now!
Top Airbnbs in Whitefish MT
If you have a favorite Airbnb in Whitefish that is not listed below – please let us know! These are our top picks for places to stay in Whitefish and the surrounding area.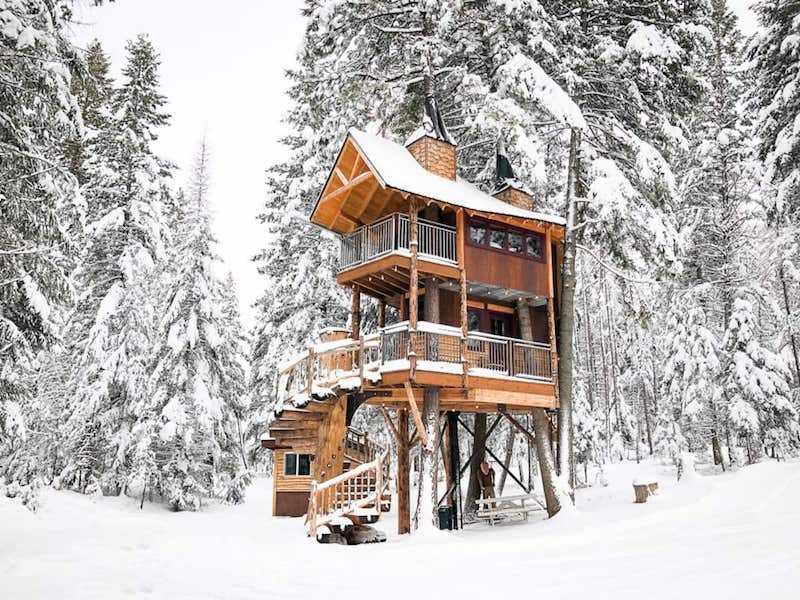 This absolutely stunning Montana Airbnb has been featured all over the web – from Zillow to HGTV to Time, and beyond!
The 2-story treehouse in Columbia Falls is luxurious and offers the ultimate experience in this region of Montana and is a bucket list experience in itself. Located only 30 minutes from Glacier National Park and mere minutes from Whitefish Mountain Ski Resort, you will truly not want to leave!
The treehouse is perfect for a romantic getaway in Montana. It is luxurious and you will find a spiral staircase leading up to it with 500 square feet of space. It has a full kitchen and so much more! No pets allowed.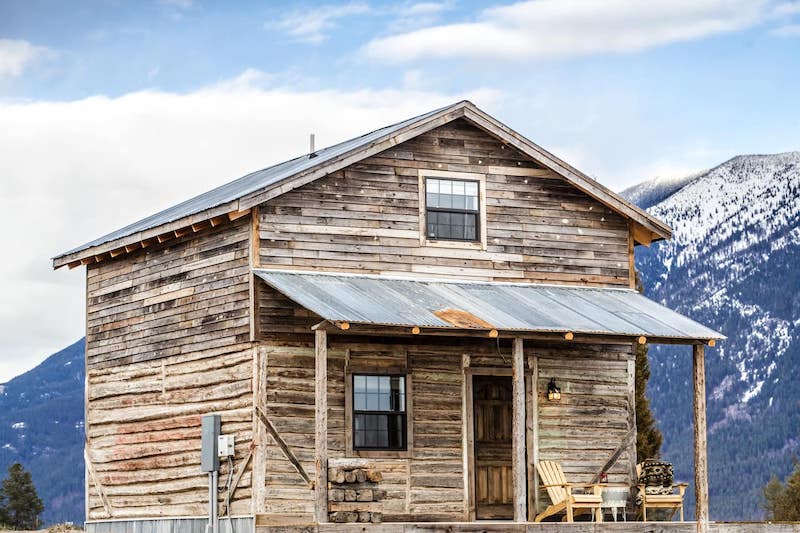 If you're looking for an epic place with views for days near Glacier National Park and Whitefish, this historic cabin in Columbia Falls is definitely calling your name.
With a hot tub and rustic rooms with extremely comfortable amenities, you will get the true Montana experience here! This is a 100+ year old homestead that is perfect for children and families or a couple on a romantic getaway.
It is only 15 minutes to Glacier National Park and there are horses, goats, and chickens on the ranch's property.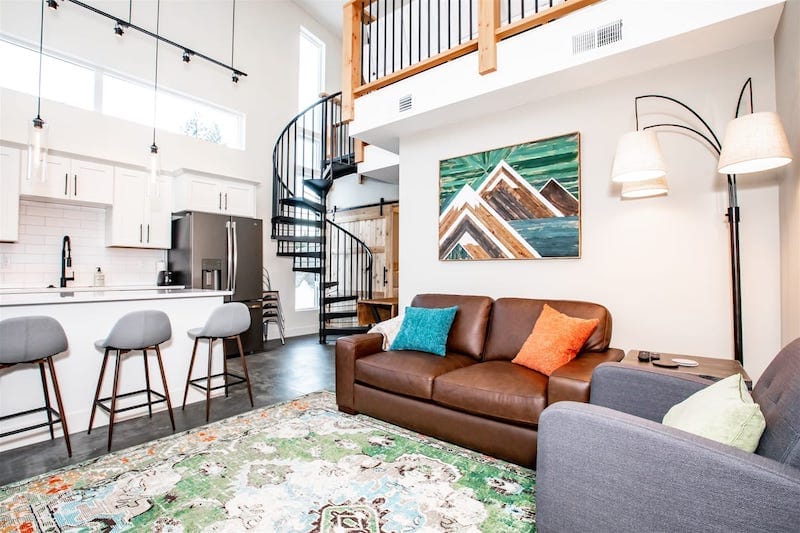 This Airbnb in Whitefish MT is brand new and is absolutely stunning. With all new furnishings as of February 2020, you will find a spacious living room with a fireplace, flat-screen TV, and an extremely cozy vibe. The kitchen is an open-plan with stainless steel appliances and all the necessary things to whip up a great meal.
There are blackout blinds in the master suite and a full en-suite bath. The swimming pool is closed in winter but the hot tub stays open year-round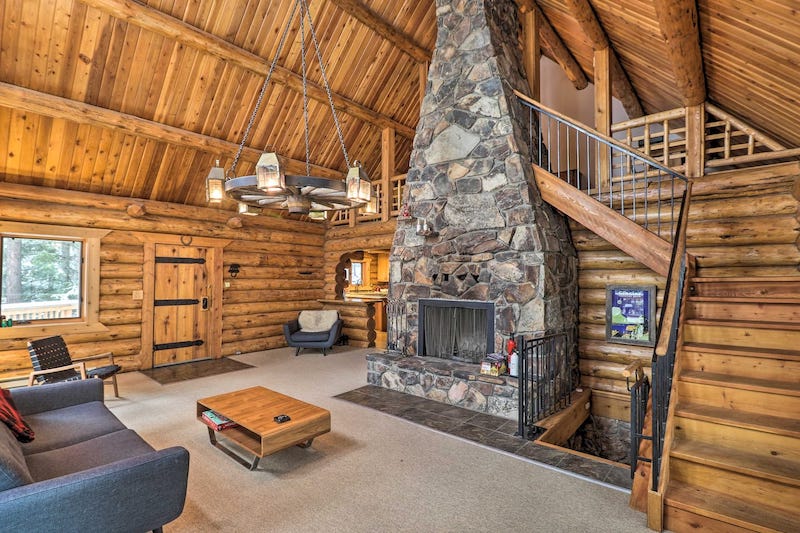 If you're looking to stay in a picturesque cabin on your Whitefish and Glacier NP trip, look no further than this stunning piece of heaven.
You will have the entire cabin to yourself and it offers views of Whitefish Lake from the quieter side of the lake. The log cabin in Whitefish is beautiful in summer or in winter and Whitefish Mountain Resort is located close by.
This cabin was previously owned by film director David Lynch and is the perfect place to stay for a once-in-a-lifetime trip to Montana.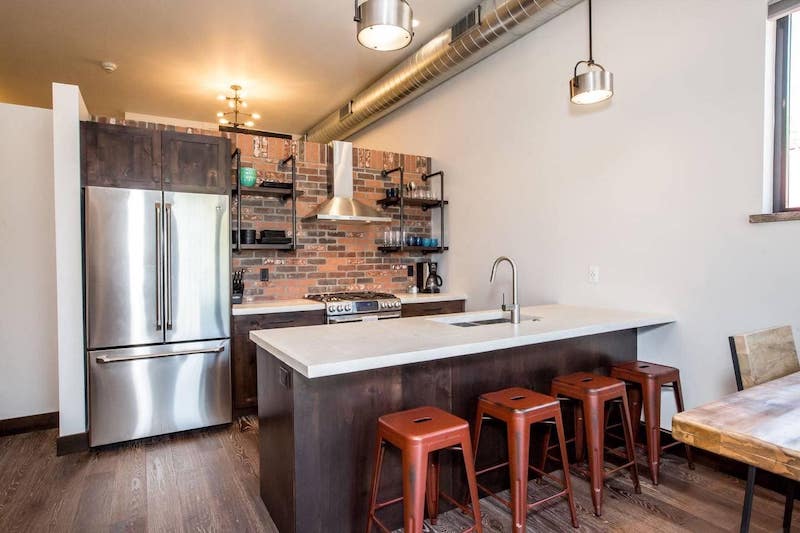 Sometimes you just want to be located in the heart of everything and this downtown Whitefish accommodation is the perfect place to stay in a centralized location.
The loft-style condo is located just minutes from the slopes of Whitefish Mountain Resort and the beaches of Whitefish Lake. The condo is spacious with high ceilings and a fully-equipped kitchen.
You will find breweries, coffee shops, shopping, and some of the best dining in Whitefish right at your doorstep!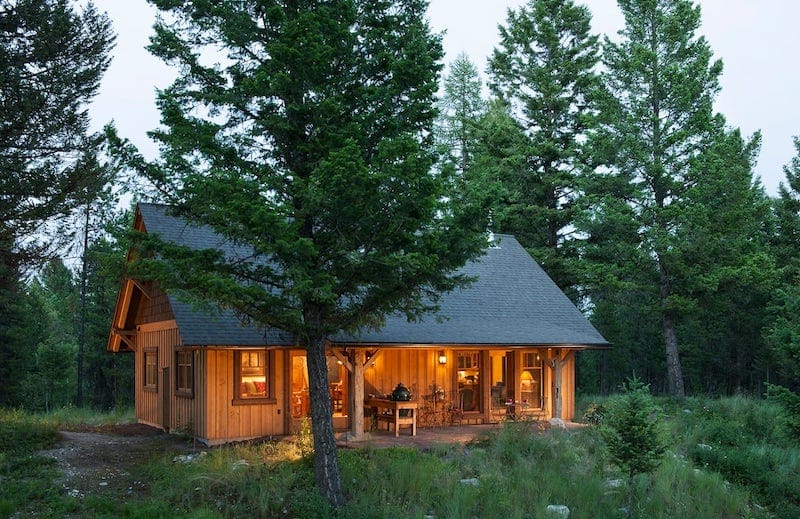 This spectacular Whitefish MT cabin is located in Whitefish and has been featured in Country's Best Cabins magazine and Cozy Cabins and Cottages magazine and is a highly-sought-after stay near Glacier National Park.
The cabin has a fully-equipped kitchen and an open living room with a wood-burning stove and large TV. There is a private covered porch on the property.
One thing to note about this cabin is that it is situated on 12 acres surrounded by the lush Flathead National Forest and Tally Lake, the deepest lake in the state, is located a mere 8 miles away!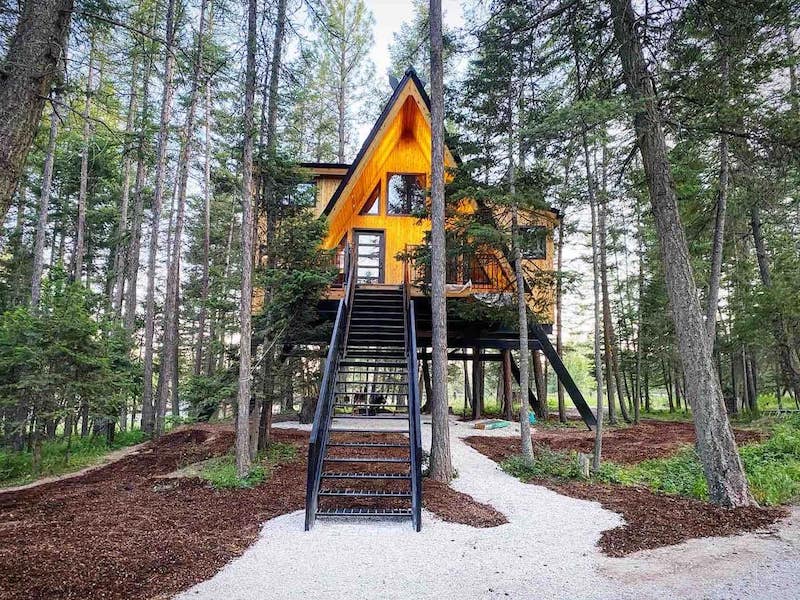 This remarkable Montana treehouse was also featured on HGTV, Outside Mag, Time, and more. Located on 5 acres of land, the two-story treehouse is luxurious and the perfect romantic getaway for two… and is also a fantastic stay for a family.
It is located within a half-hour of Glacier National Park and just a few minutes from Whitefish Mountain Ski Resort in Columbia Falls.
There are two bedrooms – one with a king-size bed and another with a queen-size bed. There is also a sofa bed in the common area. You will find an indoor fireplace, a fully-stocked kitchen, and more at this beautiful Airbnb in Whitefish MT.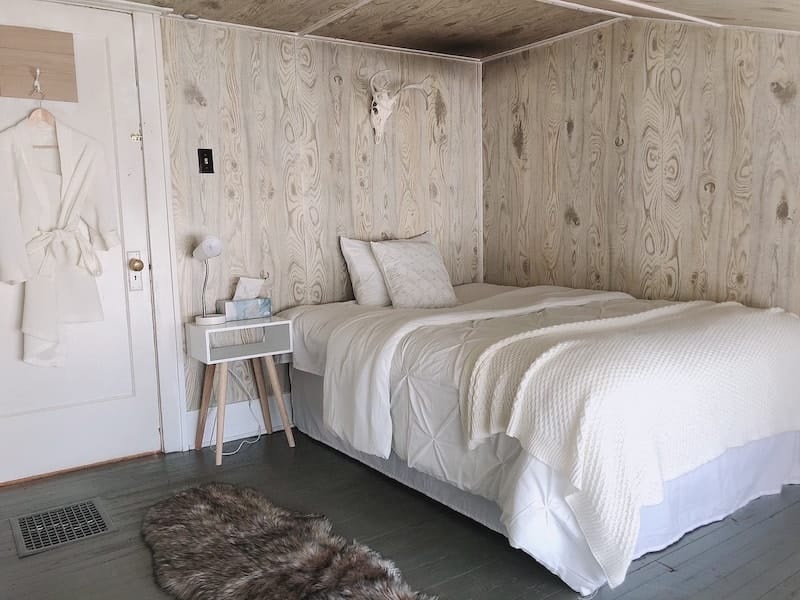 If you're on a budget and looking for Whitefish accommodation for under $60/night, don't worry – it is definitely possible! This private room is for a solo traveler and offers no-frills accommodation in Whitefish.
You will find low-ceilings and a shared bathroom facility, but this is the ideal place to crash after a long day hiking and to clean up before your next adventure in Glacier National Park and the region.
Please note that cooking is not permitted here and this is a property with steep stairs so do not book if you have physical limitations.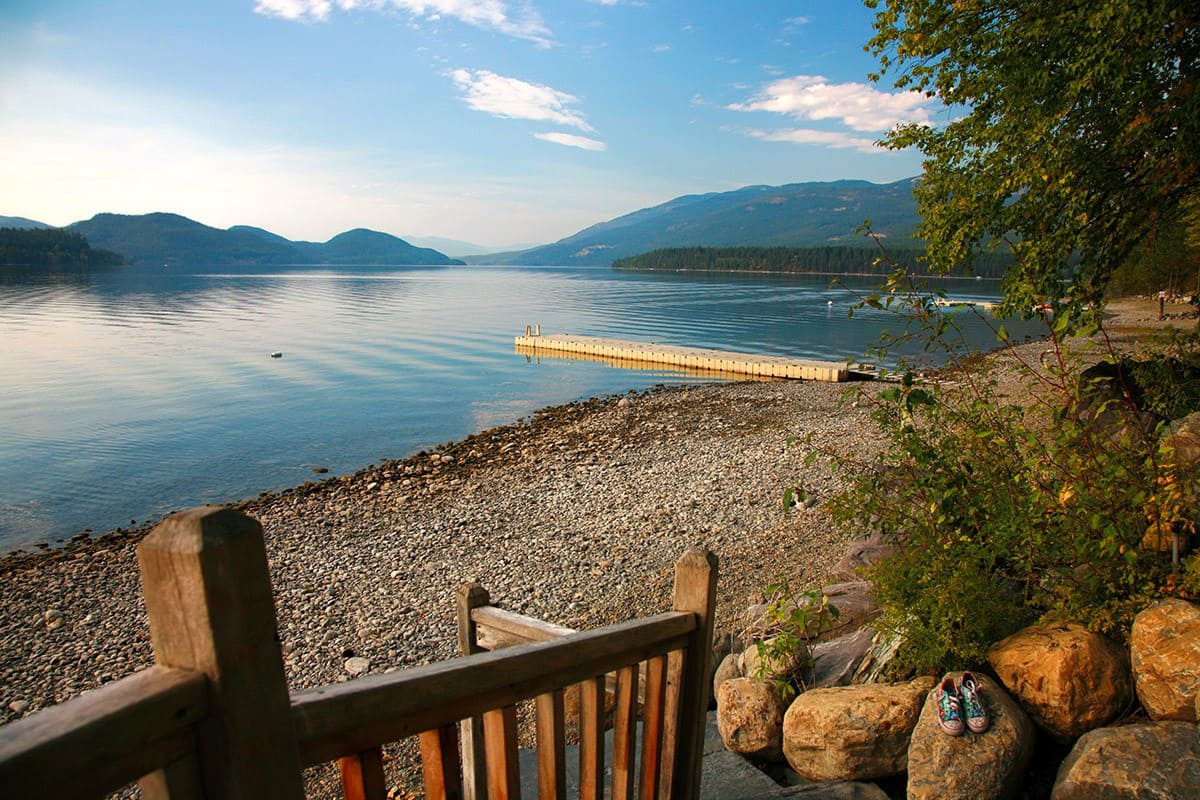 This gorgeous condo is located literally right on Whitefish Lake! The interior is modern and cozy and with views that will entice you to extend your trip to Montana.
There is one bedroom with a queen bed and a bunk bed and a sofa bed in the common area. There is air-conditioning inside and you will find a community pool at the property. It is perfectly located for an excursion to Glacier National Park or simply to head into Whitefish for a bite to eat.
There is also a marina here and you can get in touch with the property to see how to take advantage of it.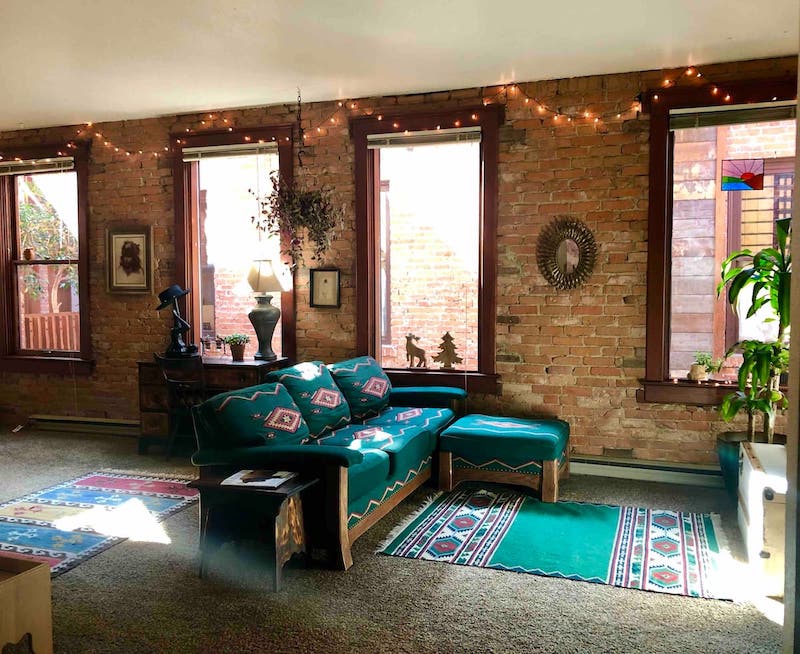 If you're keen to stay in downtown Whitefish, this property is the perfect place to do so. You will find affordable prices and that you're in the heart of it all – from the cafes, restaurants, and breweries of Whitefish to the inspiration vibes the mountain views give off.
The property is meant for two people and it is spacious and fully-furnished. You will also find a fully-stocked kitchen and a queen-size bed. This is a fantastic choice of accommodation for a Whitefish Airbnb rental.
We hope that these ten Airbnbs in Whitefish MT help you plan your trip and find the most suitable accommodation for you or the group you're traveling with! If you have any tips for Whitefish Airbnbs or cabin rentals in Montana, please let us know in the comments!
Click here if you're looking for resources about visiting Glacier National Park in winter. It is one of the most-visited US national parks and is a fantastic place to book a trip to regardless of the season!
More Montana Travel Inspiration