Miami is a city at the top of everyone's bucket list! From its fantastic beaches to its vibrant nightlife, there are so many things to do in Miami!
Are you planning your trip to Miami last minute?
If youʻre booking your trip to Miami last minute, we have you covered. Below are some of the top tours, hotels, and more!
🌴 Top Experiences and Tours in Miami:
🛌 Top Hotels in Miami:
🚗 Looking for the best way to get around Miami? Click here to check rental car rates for Florida!
If you haven't made your trip to Miami yet, what are you waiting for?!
Best known for its pristine beaches and warm weather, Miami is the best place to be if you want to constantly enjoy the summer vibes.
You've come to the right place! In this article, we've compiled a list of the best things to do in Miami that you must add to your first-timer's itinerary!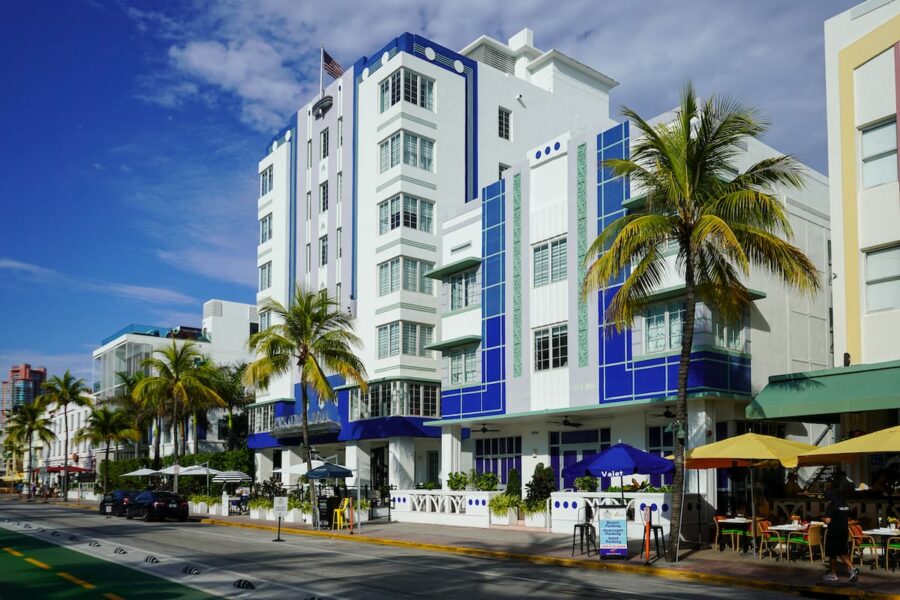 This guide is a compilation of things to do for the first-time visitor to the unique US city. Some of the activities and things to do are in the same area as others (or are part of it), so as to not overwhelm.
Did we miss any of the best Miami attractions? Let us know in the comments. Thanks!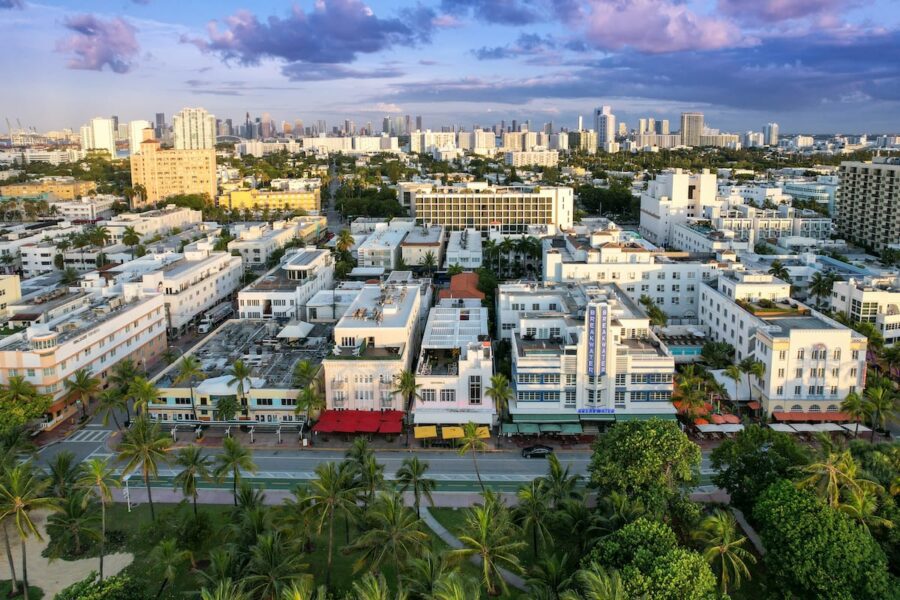 Best Miami Tours & Activities (to Maximize Your Time!)
If you're looking for something more organized when in Miami and the surrounding area, here are some awesome Miami tours you should check out.
These tours will help you maximize your time, which is especially important if you only have a short amount of time in the city! We listed a variety so that you can pick which one is most suitable for you (and many include multiple places!):
Best Things to Do in Miami
1. Take a Day Trip to the Bahamas
Is it bad that the first thing I list on this guide is to take a day trip to the Bahamas? But, it's Bimini! It is so beautiful (and I recommend it)!
The Bahamas is known for its pristine beaches, excellent seafood, and tropical climate.
To have energy for exploring the island, have a sip of water from the fabled Fountain of Youth, a natural spring carved in limestone rock. It is believed that the spring has magical properties.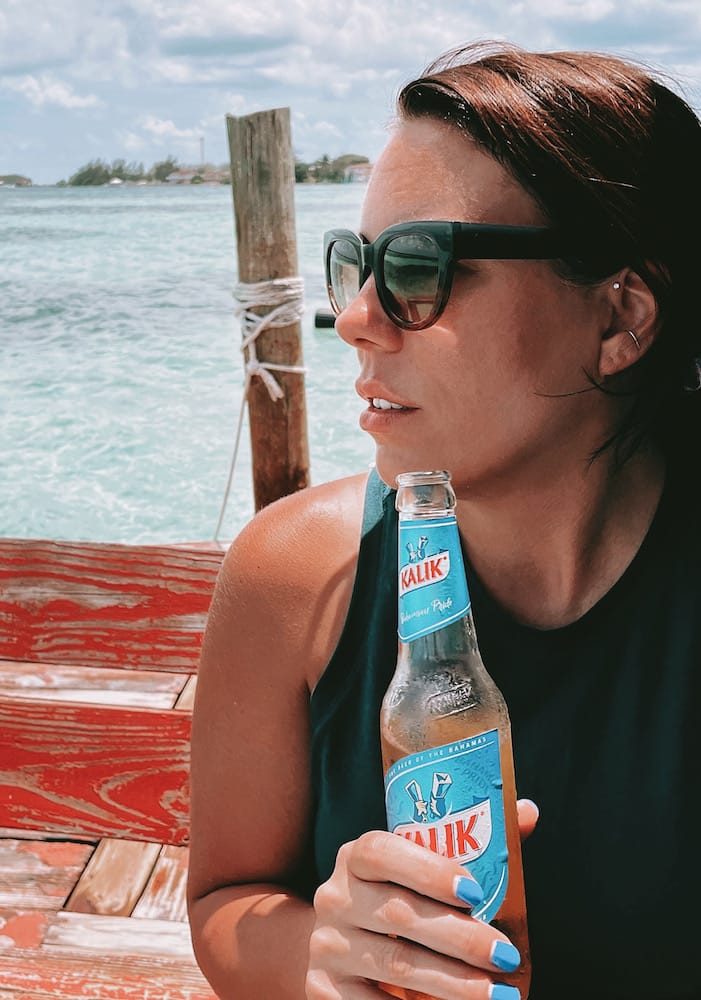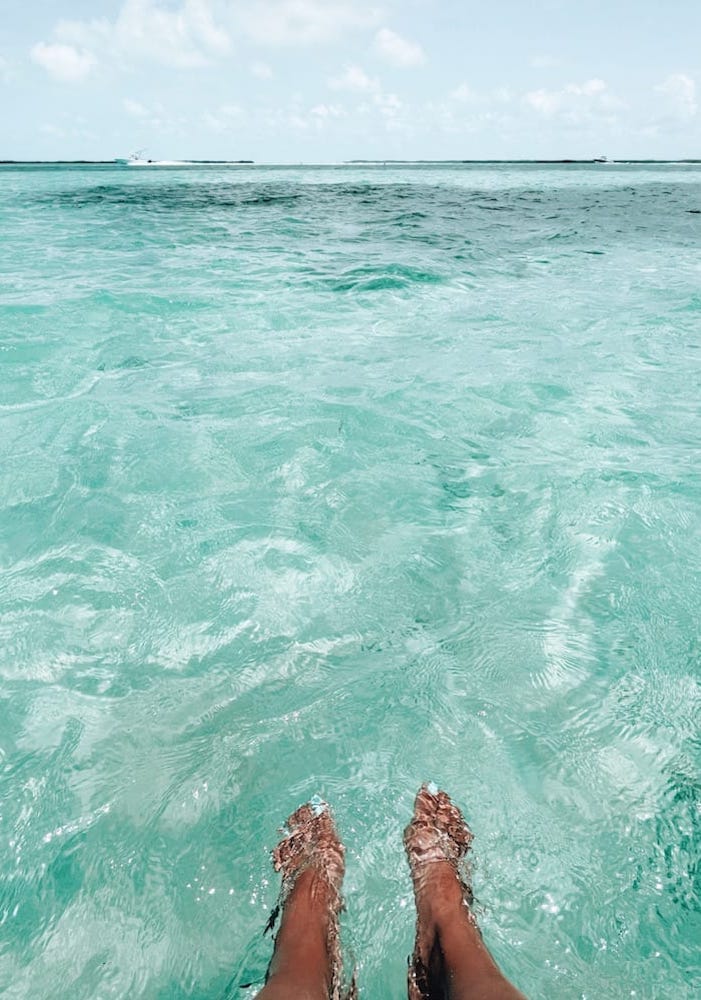 Legends tell famous explorer Juan Ponce de León was looking for the fountain in the 1500s, but he failed, and instead, he discovered the Gulf Stream and Florida.
Full of energy, your next destination will be the Bull Run, safe shark diving in a sturdy cage. The adrenaline rush is guaranteed.
Continue exploring the underworld of Bimini to find Bimini Wall stretching more than half a mile. Also known as Road to Atlantis, the wall is believed to be part of the "Lost City of Atlantis."
Finally, explore postcard views of Radio Beach with beach restaurants, bars, and clubs.
>> Click here to check Florida to Bimini day trip rates
2. Day Trip to the Everglades
The legendary Grass River and Everglades National Park, listed as a World Heritage Site, Wetland of International Importance, and International Biosphere Reserve, spans 1.5 million acres of tropical and subtropical land and is home to one of the world's most diversified ecosystems.
To explore the tranquility of the US national park, you will need days, but if you have only a few hours, go straight to the heart of the park and take a short walk down the Anhinga Trail to explore wildlife, including turtles, herons, and alligators.
Climb the 65-foot observation tower in Shark Valley for a bird's-eye view of the Everglades!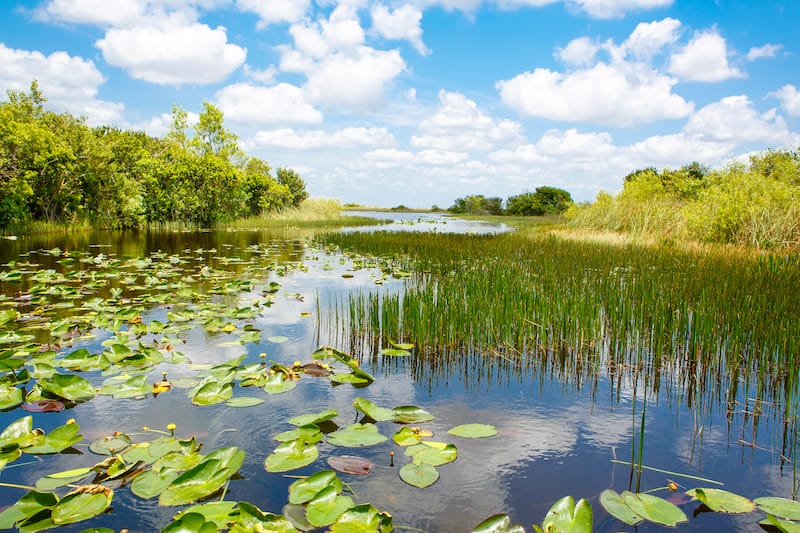 Then glide over Florida Bay on a tour boat or kayak for a chance to see a crocodile, manatee, or dolphin.
Take your time to watch the sunset over Flamingo, the southernmost point on Florida's peninsula, bike along the pinelands, kayak through the mangroves on Nine-Mile Pond, or see the old Nike Hercules missile site.
The tour to the Everglades is not wheelchair accessible.
>> Click here to check rates and availability
3. Take a Walking Tour of Little Havana
Who said you could get Cuban vibes only in Cuba? The Little Havana Food & Cultural Walking Tour in Miami will help you experience the lively Cuban district straight in Miami, a mosaic of cultures spiced up with Cuban cuisine and stories about life.
The Food & Cultural Walking Tour is a daily event that will guide you in exploring the rich history having 10 stops at shops, cafes, and restaurants, each for 10 minutes.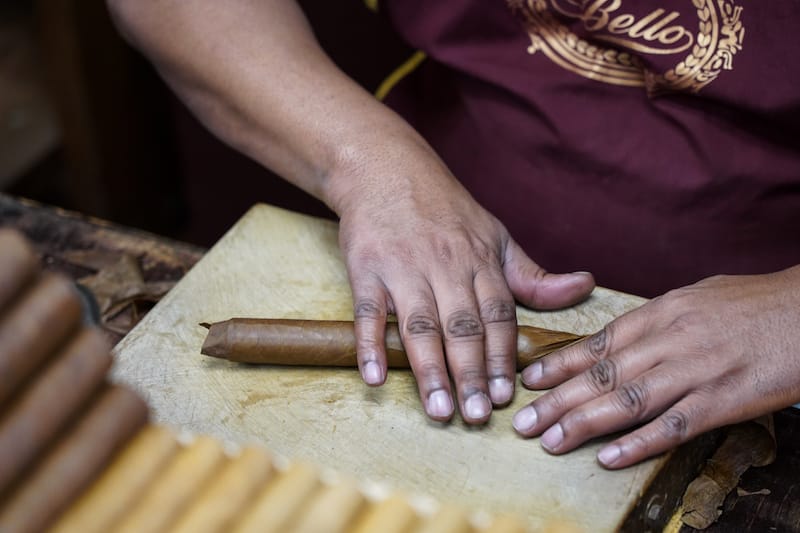 You will taste traditional Cuban dishes – guava pastries, chicken plantain cups, flan ice cream with a cup of freshly brewed coffee, the best mojito in the town, and Cuban cigars, all of these accompanied by traditional music and dances.
Time will fly so fast, but you can always stay after the tour to revisit your favorite places, shop, or have dinner.
The tour is wheelchair accessible.
>> Click here to check rates and availability
4. Stroll around the Vizcaya Museum
Taking its name from the fascinating shorelines of the Spanish coast, Vizcaya Museum & Gardens showcases grand European extravagance in a charming American context.
The Renaissance-inspired mansion in the heart of Miami's tropics presents a unique contrast of architecture and landscapes.
The easiest way to explore the beautiful mansion with gardens is to have a map on hand and follow the recommended route through the royal halls, the Vestibule with original hand-painted wallpaper, the Music Hall with a unique collection of instruments, and the Butler's Storeroom with priceless glassware of 1916.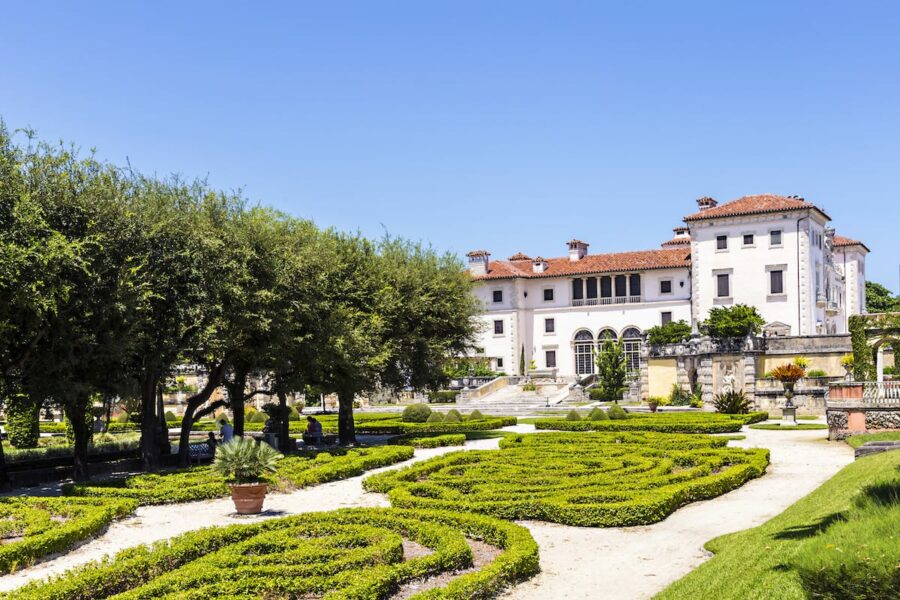 When finished with the museum, walk the Statue path with waterfalls, grottoes, and statues.
Vizcaya Museum & Gardens is an absolute star; the mansion appeared in Iron Man 3, Ace Ventura: Pet Detective, and Bad Boys II movies. It still hosts special events as a popular cultural hub.
Vizcaya Museum & Gardens is wheelchair accessible. Wheelchairs are also available for rent.
It is open Wednesday to Monday from 9:30 am to 4:30 pm. All tickets for persons with a disability protected under the ADA are free. The price for an adult is $25.
Address: 3251 S Miami Ave, Miami, FL 33129
5. Check Out the Cape Florida Lighthouse
Cape Florida Lighthouse is the most popular place in Bill Baggs Cape Florida State Park, Key Biscayne. Standing majestically along the island's south end, the lighthouse has guided fishers and mariners since the 1800s.
This piece of history managed to withstand attacks from Native Americans, Civil War battles, and hundreds of hurricanes. Today, it is open to visits as the oldest standing structure in Miami-Dade Country.
Your tour will start with climbing 109 spiral steps with narrow spaces as you enjoy this popular Miami day trip!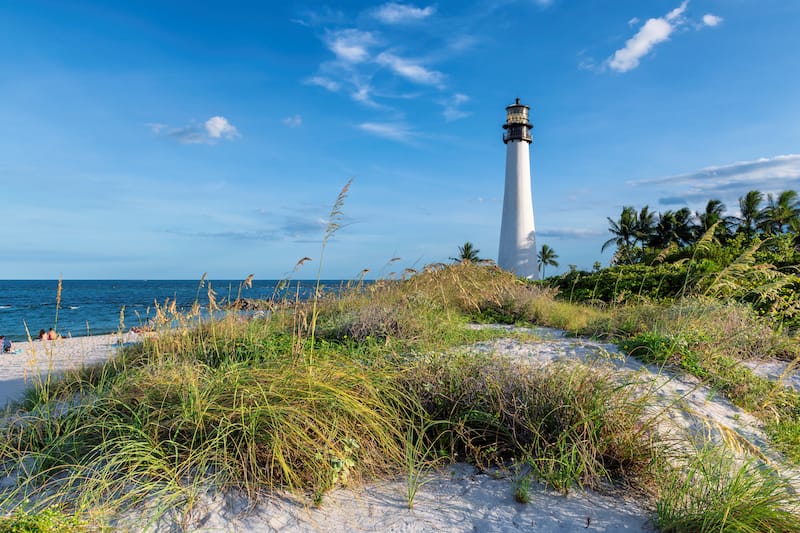 Once you reach the top, a narrow cast-iron balcony will give you the best view of the ocean. Continue the tour to the lighthouse keeper's house to watch the film about the place.
The lighthouse is open for tours Thursday – Monday from 10 am to 2 pm except on Tuesdays and Wednesdays. The tour is free with park entry. Not wheelchair accessible.
Address: 1200 Crandon Blvd, Key Biscayne, FL 33149
6. Take a Day Tour from Miami to Key West
Do you have time for a one-day trip across the Florida Keys from Miami? There are dozens of things to see and do, but let's start with the route itself!
The Florida Keys are made up of hundreds of keys (islands) and five main islands, with the westernmost Key West island being the top popular travel destination.
This tour will drive along the Overseas Highway, stretching 113 miles from Miami to Key West, with stops at the highlights on islands connected with bridges.
The road itself is an amazing adventure with splendid ocean views, pure beaches, and the tastiest food.
Your first stop will be Key Largo to experience fantastic snorkeling and hiking on Bahia Honda State Park beach. Don't miss out on the breathtaking views of the "Chris of the Abyss" underwater statue while scuba diving on the island.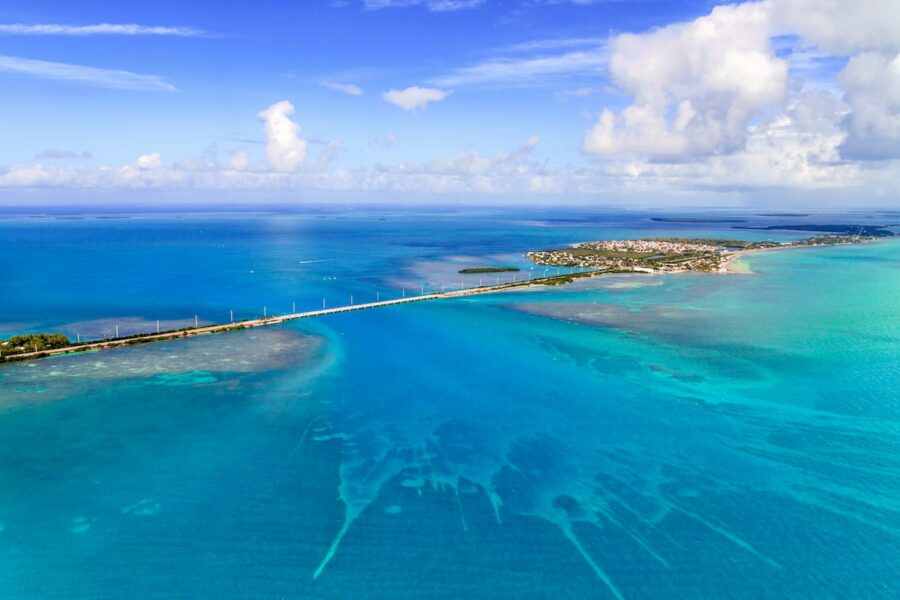 There are 11 state parks in the Florida Keys with unique flora and fauna, and the last one is in Key West – Fort Zachary Taylor State Park with Civil War artifacts.
Your final stop is Key West with the must-visit Ernest Hemingway Home and Museum, Old Town, and Key West Garden Club with lush tropical plants.
The best time to plan your trip is between March to May (we especially love Key West in December). The hottest months are July and August, and the wettest are June, August, and September.
The trip is not wheelchair accessible.
>> Click here to check rates and availability
7. Head to the Perez Art Museum
Perez Art Museum is a brilliant example of 20th-century unique architecture with contemporary art exhibits.
PAMM, designed by award-winning Herzog & de Meuron of Basel, features fantastic views of Biscayne Bay, grand outdoor plazas with hanging gardens, and several modern indoor event spaces.
Take your time to spend 2-3 hours in the museum to explore modern international art and permanent exhibitions highlighting Florida's diverse community at the crossroads of the Americas.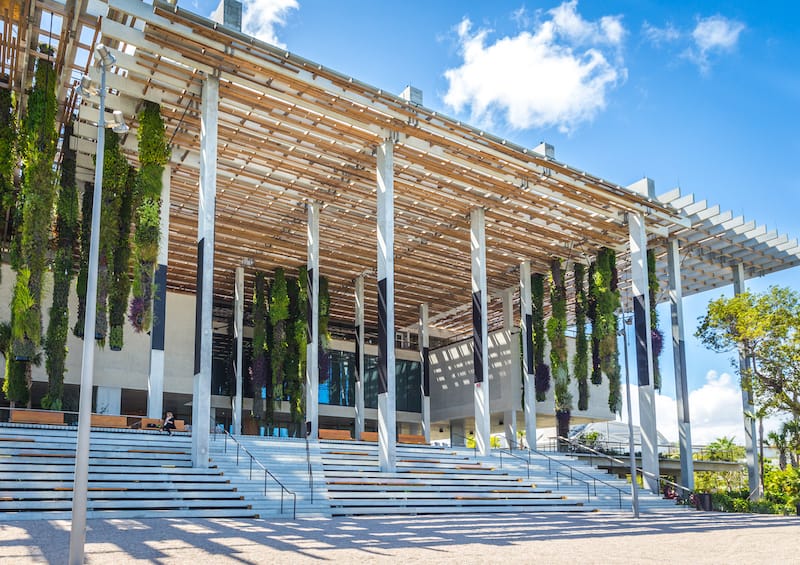 You will find 3000 pieces of art from Cuban, South African, Mexican artists, and traveling exhibitions, audio and video artwork from European and African artists.
After your tour, you can have dinner in Verde's modern restaurant inside PAMM with a waterfront terrace.
The museum is open Thursday – Monday from 11 am to 6 pm(Friday till 9 pm). For visitors, there is paid parking near the museum. For visitors with disabilities, the entrance is free. The museum ticket price for adults is $16.
Address: 1103 Biscayne Blvd, Miami, FL 33132
8. Enjoy the Best Miami Coffee Shops
One of my favorite things to do in Miami is to check out the diverse cafes across the city! I found some incredible places for specialty coffee and some places where I could get a coffee on a beautiful terrace.
Some of my favorite places in the city were:
If you're looking for a place outside to enjoy a coffee on a photogenic terrace, you can head to Life House, South of Fifth at 321 Collins Ave.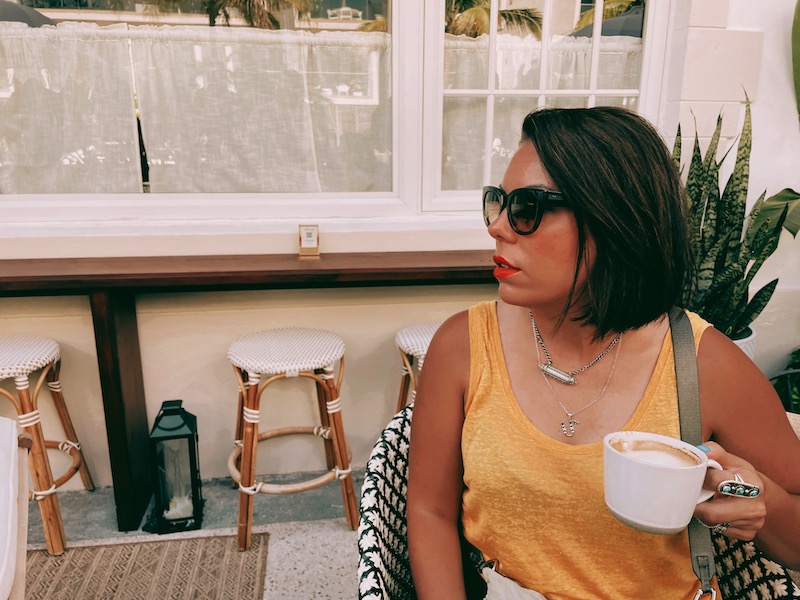 It is a small boutique hotel that has a quiet and beautiful outdoor space.
9. Discover Big Cypress National Preserve
A short distance from the world-class dining and beautiful beach resorts of Naples and Marco Island, Big Cypress National Preserve has a lot to offer hikers, campers, and nature lovers.
This uncharted swampland will take you through the wild side of Florida you never thought possible.
The nation's first preserve occupies over 700.000 acres of diverse wildlife.
The rainy season runs from May to October, and you'd better avoid this period if you want to avoid excessive humidity and troublesome insects.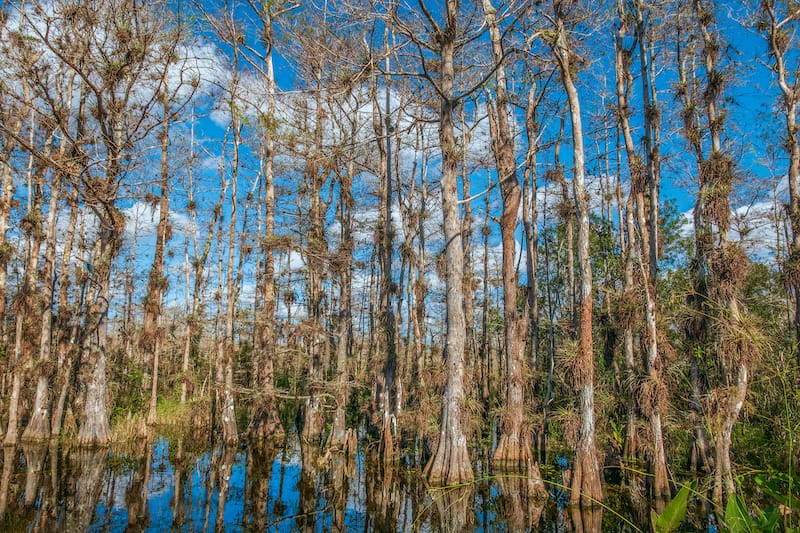 The variety of outdoor activities may keep you here for days. Start with the Oasis Visitor Center or the Big Cypress Swamp Welcome Center to get notes about the trails and rugged tours.
Big Cypress hides designated trails and unmarked territories through the tropics with challenges and unforgettable experiences.
You can cycle the Fire Prairie Trail, hike the deep lake trail, paddle in a canoe, or stay in one of the eight campsites with amenities open year-round.
The park is open all year round with no entrance fee.
Address: 33100 Tamiami Trail E, Ochopee, FL 34141
10. Explore Key Biscayne
Florida's southernmost barrier island, Key Biscayne, is a quick escape from Miami (15 minutes drive from downtown Miami).
It is a subtropical island paradise spanning four miles with sandy beaches, nature preserves, bike paths, and beach restaurants.
The village of Key Biscayne in the heart of the island is a major attraction, with Miami-Dade's preserved Crandon Park to the north and Bill Baggs Cape Florida State Park to the south.
Crandon Park is most popular with its awesome 18-hole golf course and 27 tennis courts. You can choose kayaking, kiteboarding, canoeing, snorkeling, and windsurfing for water activities.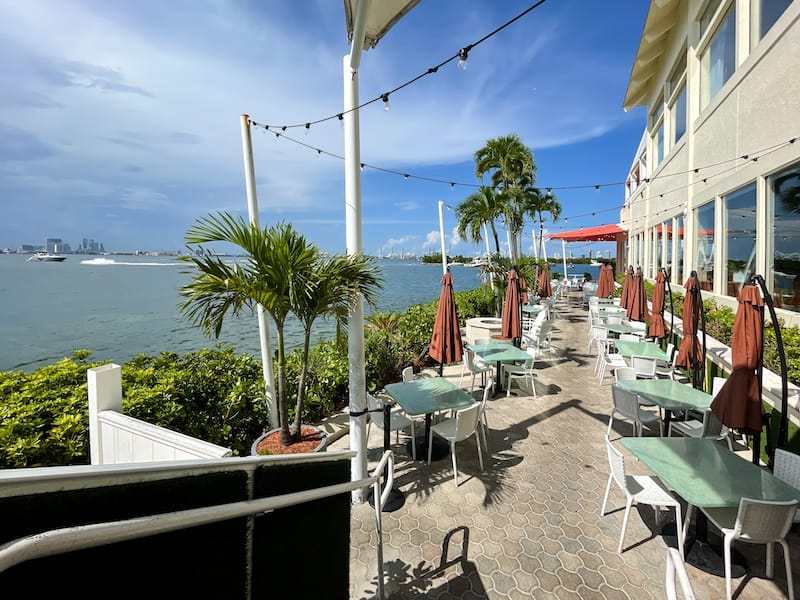 Bill Baggs Cape Florida State Park is often overcrowded, especially on weekends with guests looking for some fun.
From popular activities, you can choose cycling (bicycle rental is available) along 1.5-mile-long paved bike paths and unpaved roads or hiking through mangrove wetlands.
Don't forget to check out the Cape Florida Lighthouse and climb the 109 spiral steps for a magnificent view. It is one of Florida's coolest lighthouses!
At the end of the day, you can have dinner and drinks at Rusty Pelican beach restaurant while enjoying the sunset. I actually sat here for hours while waiting on my partner to finish up a jet ski tour!
The park is open every day from 8 am until sunset.
11. Eat (and Enjoy!) a Cuban Sandwich
For five decades, Versailles restaurant and La Ventanita cafe have been a go-to place for gatherings and conversations of Miami's Cuban community.
The restaurant with authentic Cuban cuisine is popular with its croquettes, vaca frita, and legendary sandwiches delivered anywhere in the US.
Proudly named the most famous Cuban restaurant in the world, it will please you with its massive portions of mouth-watering quality Cuban food at an affordable price served in the museum-like restaurant and cafe.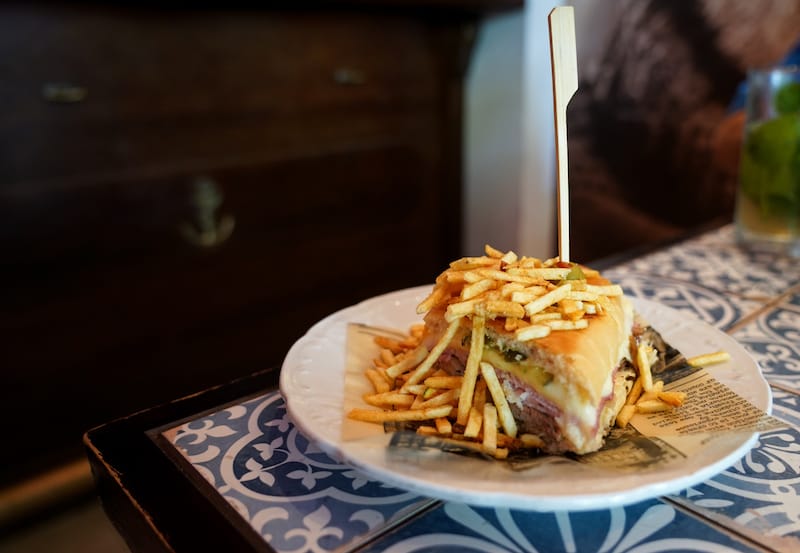 The carnival funhouse interior is a separate attraction. Almost every surface is a mirror confusing you at times.
And though it may seem like a huge place with crowds of guests waiting for their meal, there are so many servers you will not feel ignored even for a second.
Finally, grab a sweet Cuban coffee on the go with Cuban pastelitos from the restaurant's old Havana-style ventanita before you leave.
Address: 3555 SW 8th St, Miami, FL 33135
12. Peruse the Calle Ocho Walk of Fame
The beaches are the gem of Miami but traveling to Miami without exploring the mainland and Little Havana to embrace the Latin vibes of the Cuban neighborhood.
From all the popular fun activities, make sure you won't miss the Calle Ocho Walk of Fame, also called the Latin Walk of Fame. Created in 1988, the site's goal is to recognize Latin celebrities of South Florida.
You will find the Walk of Fame on your way from the main highway to Little Havana.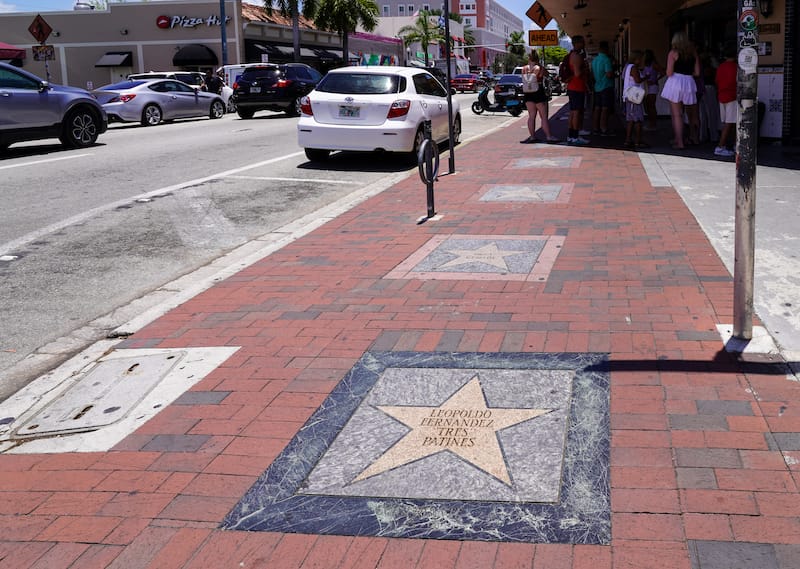 Stretching between 12th Avenue and 17th Avenue, The Calle Ocho Walk Fame has over 30 names, including Celia Cruz, Julio Iglesias, Thalia, Pitbull, and others engraved in pink marble stars.
Plan to visit Miami during Miami's month-long Carnaval celebration, and you will take part in free street events, including live performances by Latin stars like Ricky Martin and Marc Anthony.
Address: SW 8th St, Miami, FL 33135
13. Check Out the Best Beaches in Miami
Bet you love beaches, especially if they are in Miami! The place is a winner with spring breakers, families, and couples on vacation (and more)!
Whether you choose Miami Beach for swimming, lounging, active sports, camping, or clubbing, there is a beach for anything and anyone.
Of all Miami beaches, 15 are worth your attention, starting with South Pointe Park Pier, which is best for picnics.
If you want to feel like a movie star from Miami Beach, choose Lummus Park Beach, the one you have seen in movies with 90s vibes.
Continue with a romantic stroll on the Mid-Beach between 21st to 45th streets. Miami Beach Broadwalk is just perfect for enjoying Miami as a fancy resort.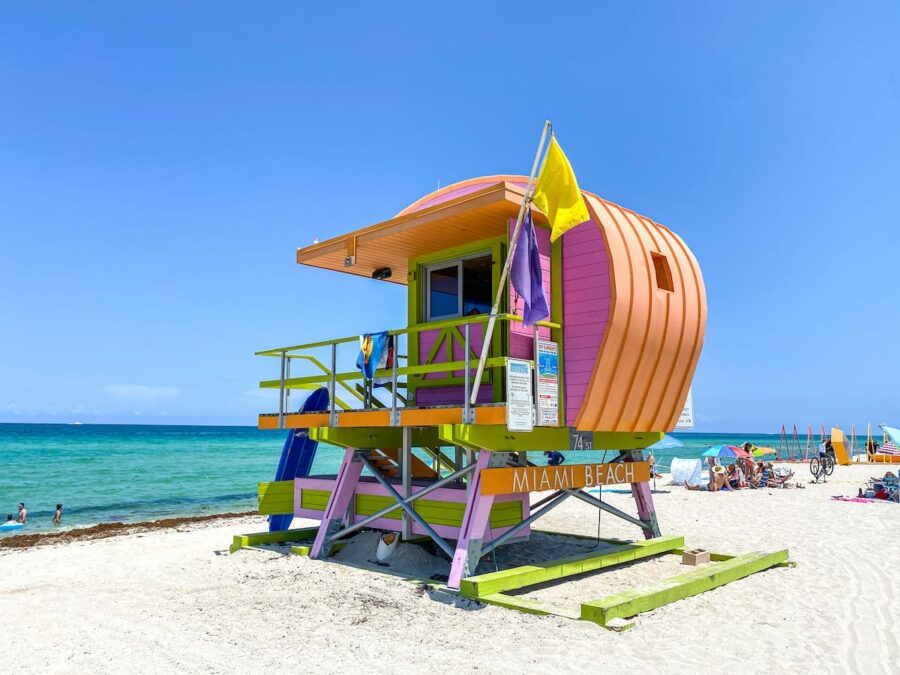 For a postcard view, visit Candon Park with the ruins of Crandon Park Zoo and hiking trails in Bear Cut Preserve. Take a ride on a mini-train to Virginia Key Beach Park through wetlands and stay in beachside cabins.
Discover Matheson Hammock Park with a man-made atoll pool hidden behind the banyan trees and mangroves for peaceful swimming.
Finally, finish your trip with Hollywood Beach to visit Le Tub Saloon and taste the best burger in Miami.
14. Get Deceived at the Museum of Illusions
Miami's famous Museum of Illusions will make you plunge into the intriguing world of illusions deceiving your senses and surprise you.
The world of illusions and magic will simultaneously amaze you and educate you. It will be an immersive and engaging experience for children and adults, testing your brain, perception, and vision.
The museum displays over 40 3D optical illusions inspired by movies and cartoons, art, and different historical events. You will fly on a magic carpet, try your luck on the edge of a skyscraper and even survive a walk over the lava bridge.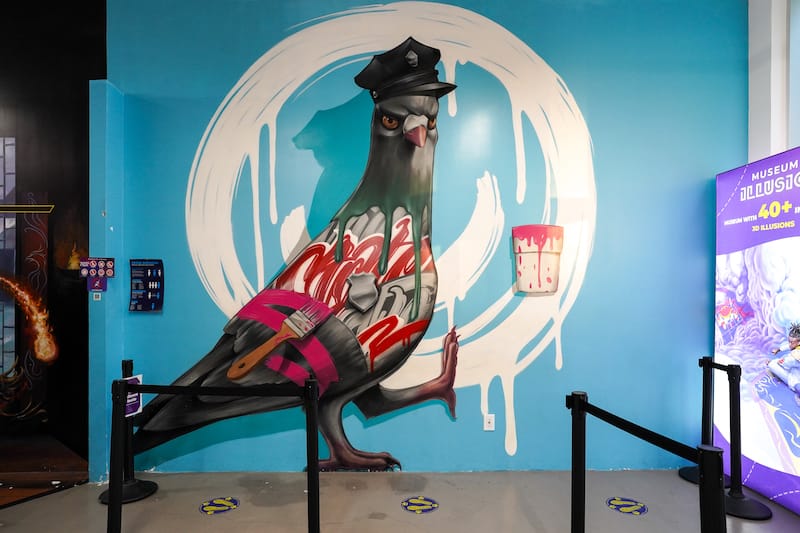 Taking photographs is not only permitted but encouraged! Catch as many moments as possible to make great memories in the museum.
The Museum of Illusions is open Sunday – Thursday from 11 am to 9 pm, and Friday – Saturday from 11 am to 10 pm.
Special packages for groups, birthday parties, and a VIP tour with a professional photoshoot are available.
Address: 536 Lincoln Rd, Miami Beach, FL 33139
>> Click here to get your ticket for the Museum of Illusions
15. Get Down with the South Beach Nightlife
Miami is about beaches, ocean vibes, and late-night city lights calling for you. Head to South Beach to find the world-known clubs and feel Miami's night rhythm.
The beach that lights all the nightlife colors after sunset catches an eye. During your nightlife tour, you will have a chance to choose any club and enter the club with no line. But there is one that you simply can't pass by.
South Beach's famous Ocean Drive calls with its Latin notes, passionate salsa, and bachata dances in Mojito Room. During the tour, a professional dance instructor will teach you how to move even if you have never tried Latin dances.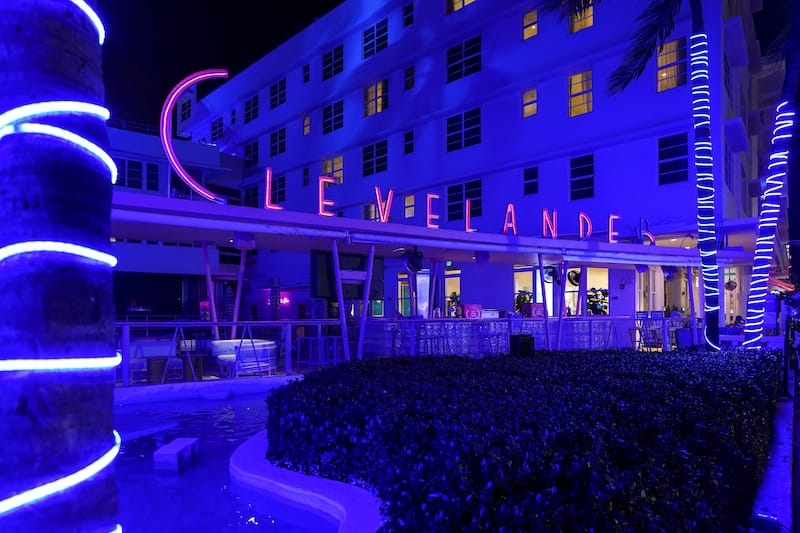 Treat yourself to tasty snacks and mojito in between dances and start over with more energy and motivation.
No sleep in Miami because who will enjoy Miami nights if not you? Please note that this tour is wheelchair accessible.
>> Click here to book this Miami nightlife tour
16. Explore Virginia Key
Minutes away from Miami downtown, in Biscayne Bay, historic Virginia Key Beach Park is a lush green public recreation zone with its history and the most extensive mangrove wetlands.
Listed on the National Register of Historic Places, the park occupies 82 acres and provides activities for guests of all ages with biking trails, picnic pavilions, and neat cabins for camping.
This coastal hideaway offers mile-long shoreline walks, a ride on an antique carousel with views of the ocean, a historic miniature "Biscayne Virginia Rickenbacker Central" train to explore the territory, and coastal hammock trails.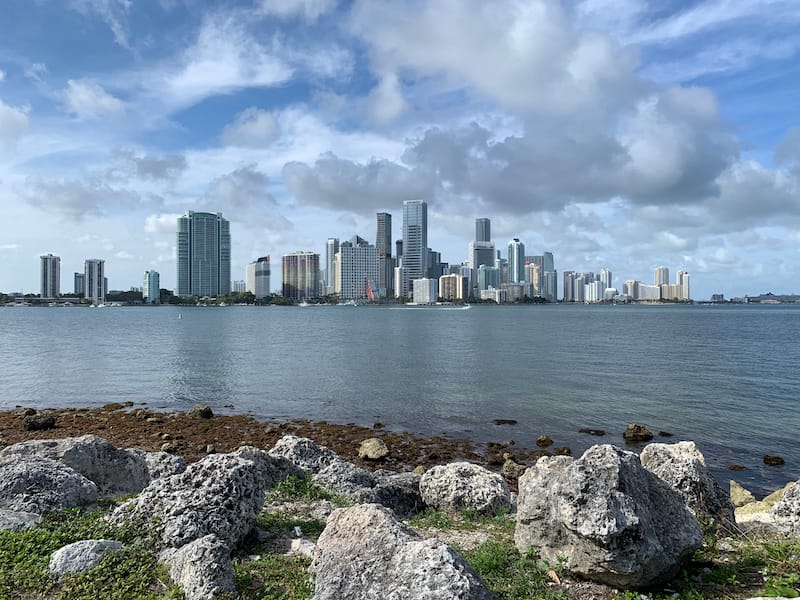 Virginia Key Park served as a popular gathering place for Miami's African American community. The historic buildings are the living exhibitions that transport visitors to the 1940s.
Park is open Monday – Thursday from 8 am to sunset and Friday – Sunday from 7 am to sunset. The entrance fee is $8 for weekends and holidays and $5 on weekdays per vehicle.
17. Visit the Unique Biscayne National Park
What comes to mind when you hear the word "park"? Probably trees and alleyways. However, Biscayne National Park is something you've never seen before because it's 95% underwater.
Hundreds of endangered species live in this 270-square-mile marine sanctuary southeast of Miami to the Florida Keys.
Biscayne National Park includes several islands surrounded by lush mangrove forests. Go for snorkeling to discover the third-largest coral reef, shipwrecks, and colorful marine life.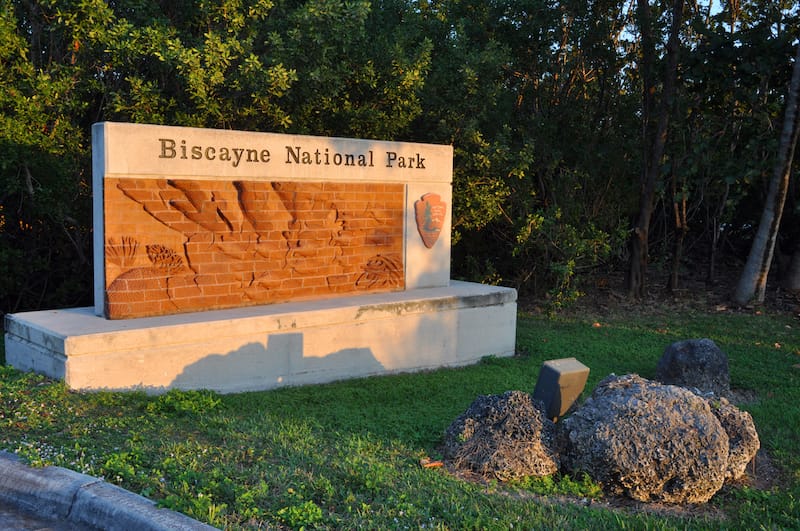 If you are a fan of hiking, several hiking trails may interest you; Boca Chita Key 0.5 mile trail, Adams Key 0.5 loop trail, Elliott Key 1.1 loop trail, and the longest 14 miles Spite trail.
The best way to explore the park is by boat. Your journey will start in the Dante Fascell Visitor Center, watching an audio-visual presentation and choosing your favorite adventure tour.
The park waters are open 24 hours. The Visitor Center operates every day from 9 am to 5 pm. The park is technically free but tours will cost money.
You can rent equipment for snorkeling, kayaking, and boats for tours. And don't forget to grab sunscreen to be protected.
18. Go Parasailing with Miami Watersport
Water is in Miami's DNA, serving a turquoise background to the metropolitan skyline, and is home to marine life – manatees, dolphins, and seahorses.
Parasailing off the coast of Miami is an exciting way to enjoy the views of Coconut Grove and the Miami skyline as you soar far above the waters of Biscayne Bay.
It is an ideal blend of adventure sports and sightseeing that one should experience at least once in a lifetime.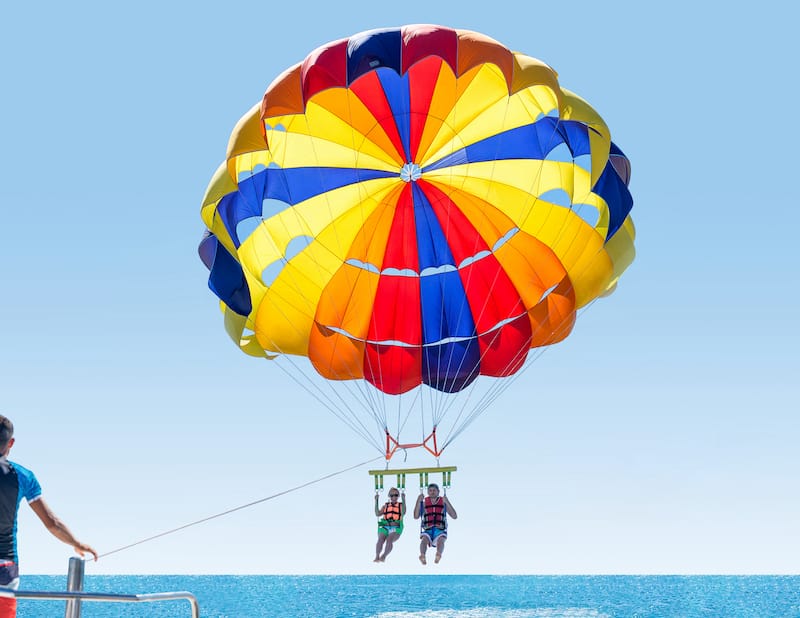 Parasailing is absolutely safe. No prior experience is required; all teaching and safety equipment are given. The entire journey is smooth and tranquil; you'll be shocked at how silent it can be up in the air.
For the tour, you will take off and land on the same boat; getting wet is optional, although many consider it to be the exciting part of the flight.
Depending on the number of participants, the trip might take up to an hour from start to finish. The adventure ride is not wheelchair accessible.
>> Click here to check rates and availability
19. Stop by the Haitian Heritage Museum
The Haitian Heritage Museum (HHM) is a non-profit organization bringing together all Haitians in the Diaspora.
The museum showcases Haiti's rich culture and history and contributes to the development of the Little Haiti community.
The museum, operating already for 17 years, has displayed over 35 exhibitions, engaged 10,000 students, and established over 100 employment opportunities for Haitians, Haitian-Americans, and non-Haitians equally.
Here you will see stunning Haitian art, watch documental movies and listen to traditional music.
You can visit the museum Tuesday – Friday from 10 am to 5 pm. Admission is $7 for students and $10 for adults.
Address: 4141 NE 2nd Ave #105C, Miami, FL 33137
20. Take Photos at the Museum of Graffiti in Wynwood
The world's first Museum of Graffiti in Miami educates, showcases, and honors the hundreds of graffiti artists who have turned the public areas' walls into vivid works of art.
Located in the Wynwood neighborhood, known for Wynwood Walls installations, the museum presents the movement's history and how it evolved into the fastest-growing art.
Indoor and outdoor exhibitions showcase vibrant paintings, sculptures, and sketches collected during the past 50 years.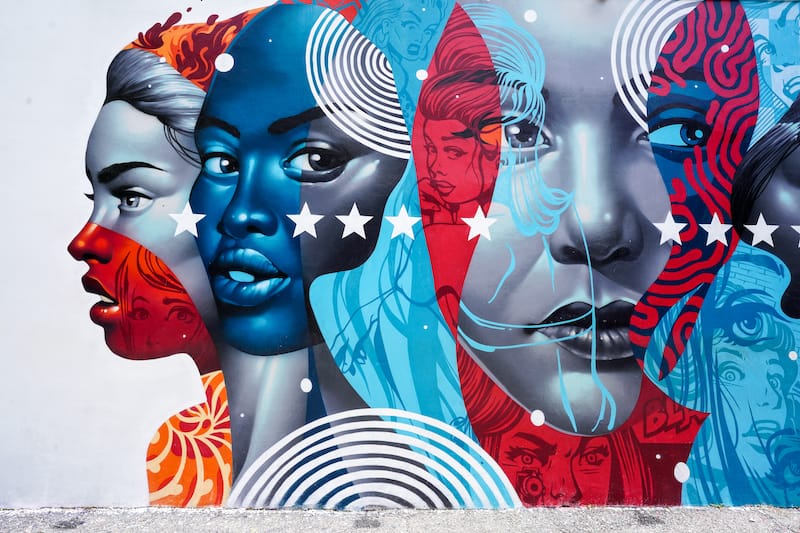 The museum holds regular events with Spray it loud: Graffiti class for beginners is the most exciting and fun.
The event takes place every Sunday at 5 pm. Every Sunday at 10 am, there is a Kids' graffiti drawing class for little visitors.
The museum is open daily, Monday – Friday from 11 am to 6 pm, and Saturday – Sunday from 11 am to 7 pm. Ticket prices are: adults – $16, students – $12. No entrance fee for children under 13.
Address: 276 NW 26th St, Miami, FL 33127
21. Enjoy a Speedboat Sightseeing Tour of Miami
Want to feel the wind in your hair? A speedboat sightseeing tour of Miami will give you not only wind but the most spectacular views of the city while cruising down the shoreline.
From the comfort of your plush seat, you will view Fisher Island and celebrity villas on Star Island.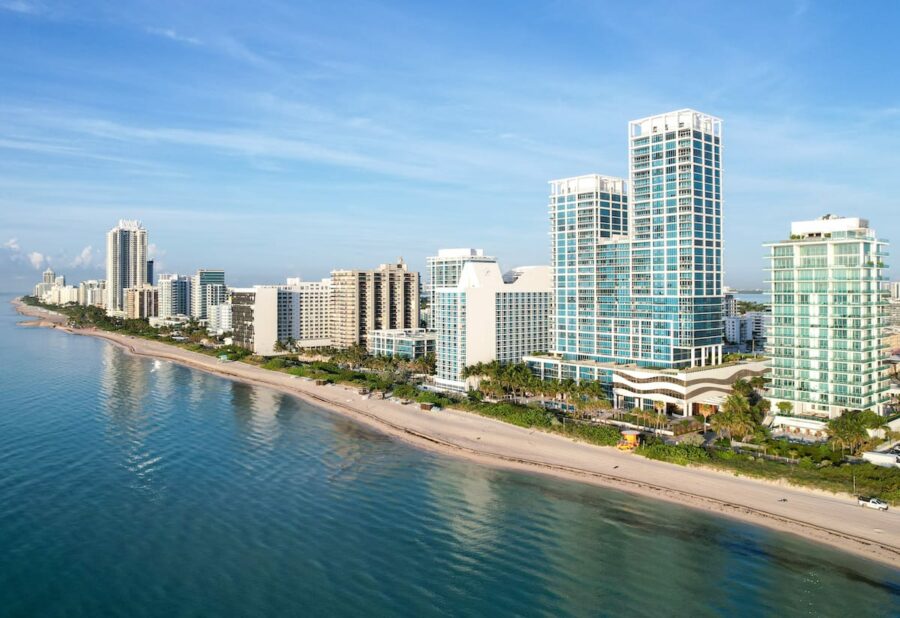 A 45-minute sightseeing tour in "Miami Vice" style casts off from Downtown Miami and offers Art Deco views of South Beach mansions and private islands in Biscayne Bay.
The tour is open all year round from 11 am until sunset. It is not recommended for guests with back problems or pregnant travelers. Speedboat cruise is not wheelchair accessible.
>> Click here to check rates and availability
22. End the Day with a Sunset Tour
Miami has the most scenic sunsets you could ever have with the light ocean breeze and endless horizon.
A sunset cruise in Biscayne Bay is another great place to marvel at Miami landscapes from South Beach to Cape Florida Lighthouse on Key Biscayne.
Calling for cute sundresses and floral shirts perfectly matching the sunset colors, the tour will make you enjoy Miami from a different angle.
You will be offered a glass of sparkling wine to make the moment even more romantic and unforgettable.
The tour will last approximately two hours starting at 6 pm from Bayside Marketplace. It is not wheelchair accessible.
>> Click here to check rates and availability
23. Take a Ride on the Skyviews Miami Observation Wheel
Skyviews Miami Observation Wheel at the Bayside Marketplace is the new way to explore Miami, beaches, and surrounding from "almost" the bird's eye view.
At nearly 200 feet, this new wheel with 42 climate-controlled gondolas makes you enjoy the panoramic view even on the hottest day in South Florida.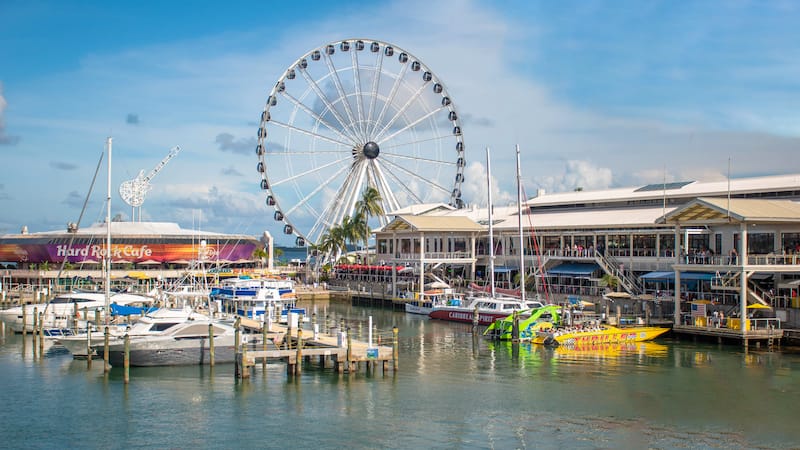 Open all year round, Skyviews Miami offers 15 minutes ride full of impressions and buzz booth selfie photos during your ride.
The observation wheel is open Monday – Friday from 1 pm to 10 pm and Saturday – Sunday from 12 pm to 10 pm. For special occasions, you can get a first-class VIP luxury gondola with leather Ferrari-style bucket seats and a glass-bottom floor.
Address: 401 Biscayne Blvd, Miami, FL 33132
24. Visit the Social Club Miami
At the heart of Miami's oceanfront scene, there is a terrific place that inspires with its authentic cuisine, unique cocktails and wines, cozy design of outdoor patio with skylights, and always a bustling bar.
As for cocktails, make sure you try the strawberry-kiwi-infused rum drink, one of the signature cocktails of Social Club.
Your Social Club dining experience will include regionally acclaimed, American-inspired dishes in social plates, finished with dessert – all with a unique twist.
By the way, the Social Club is known for serving the best brunch in Miami. Don't forget about microbrews and curated wines that add a special vibe to your dining experience.
The restaurant regularly hosts events and special days to socialize, meet new people, and simply enjoy the mood. On Wednesdays, the venue hosts The Cigar and Whiskey Experience event for whiskey and cigar lovers.
The social club is open every day from 7:30 am–2:30 pm & 5–10 pm, starting the day with a special brunch and ending in the bar with a cocktail.
Address: 1717 Collins Ave, Miami Beach, FL 33139
25. Go Kayaking at Oleta River State Park
Oleta River State Park in North Miami Beach is a perfect city escape where you can dive into the tranquility of tidal mangroves of the protected river estuary.
Florida's largest urban park occupies over 1,000 acres of greenery and water territory perfect for kayaking and swimming. While water activities are popular in the park, visitors mostly choose 15 miles of off-road cycling trails.
For extreme rides, there are dirt-bike riding trails with jumps for tricks. You can explore the trails with your own bike or rent one from the onsite vendor.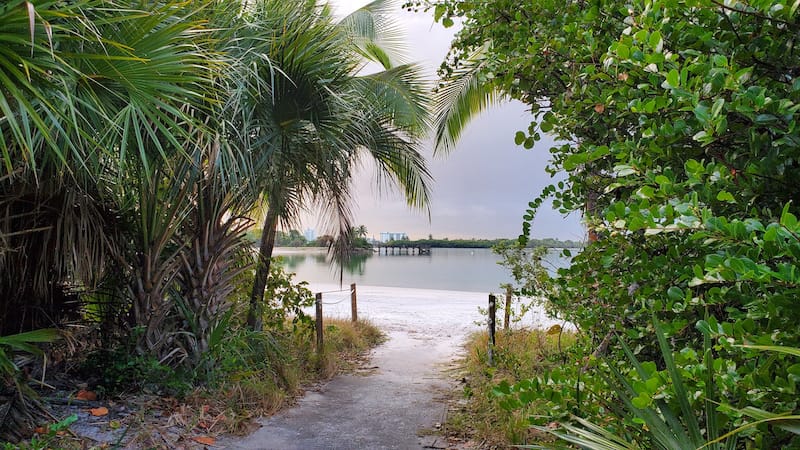 The crystal clear waters of the bayfront beach are ideal for camping, but you can also find 14 air-conditioned rustic cabins.
Take your time to fully enjoy the park, spot manatees and dolphins, paddle in the calm waters of Biscayne Bay, view butterflies in the Butterfly Garden, and stop by the Blue Marlin Fish House for a meal located just outside the park.
The park is open every day from 8 am until sundown. The admission fee per vehicle is $6. If you're looking for what to do in Miami as an active traveler, this is it!
Address: 3400 NE 163rd St, North Miami Beach, FL 33160
26. Enjoy Some of the Best Ceviche in Miami
One of my favorite types of food to eat in Miami is ceviche. I went nuts for the stuff on my last trip and must have eaten it 4-5 times!
While you can probably find a fair number of places out of South Beach (and North Beach), most of the places I went to were around that area.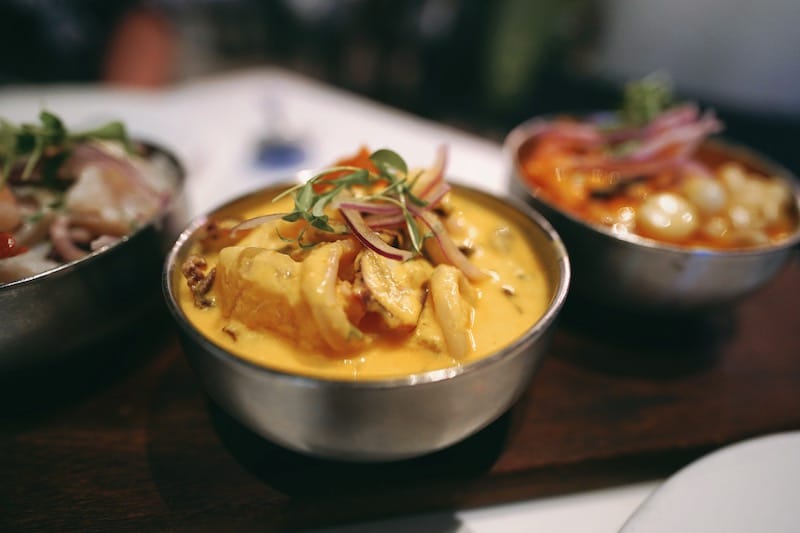 The two places I absolutely loved and went to multiple times were CVI.CHE 105 and Ceviches Peru Beach. I am still salivating at every dish I ordered in both.
27. Go on a Jet Ski Tour
If you're looking to get out on the water but are not sure how to do it except by swimming, take a jet ski tour of Miami!
You can see a full-on recap of our jet ski tour of the city here, but if you're looking for some quick info, keep reading!
This Miami jet ski tour starts at Rickenbacker Marina on Virginia Key and lasts for a little over an hour.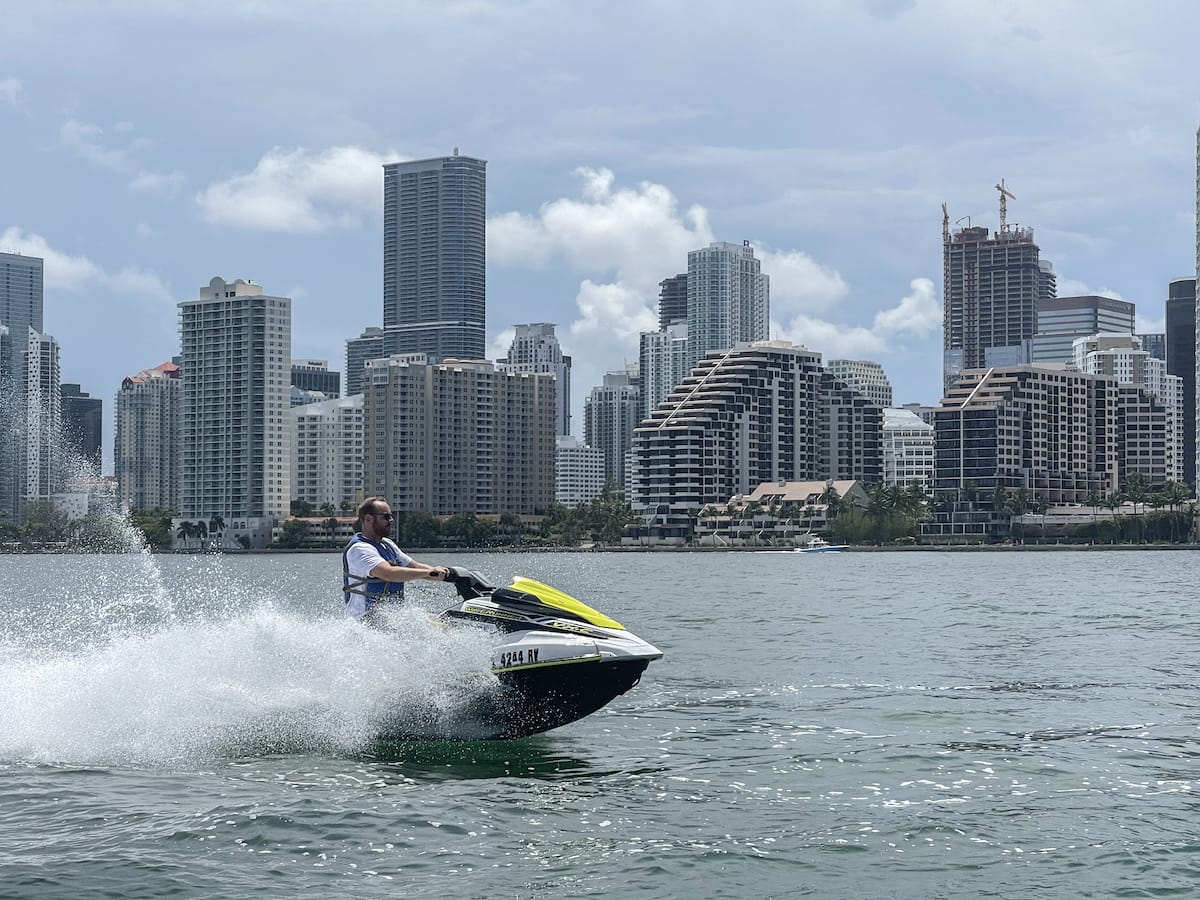 Throughout the trip, you will be led by a guide through Biscayne Bay where you can see the beautiful Miami skyline and more! You can even see dolphins and manatees (if they decide to show their faces!).
It was a really cool, yet alternative way to see the city and I highly recommend taking a tour yourself!
>> Click here to check jet ski tour rates and availability
28. Have Breakfast at Under the Mango Tree
If someone asked me over and over what my favorite place in Miami is – it is, without a doubt, Under the Mango Tree. I have been going here since 2015!
The gorgeous, but unassuming cafe is located in the South Beach area and a short distance from the water. They have smoothies, tea, and more.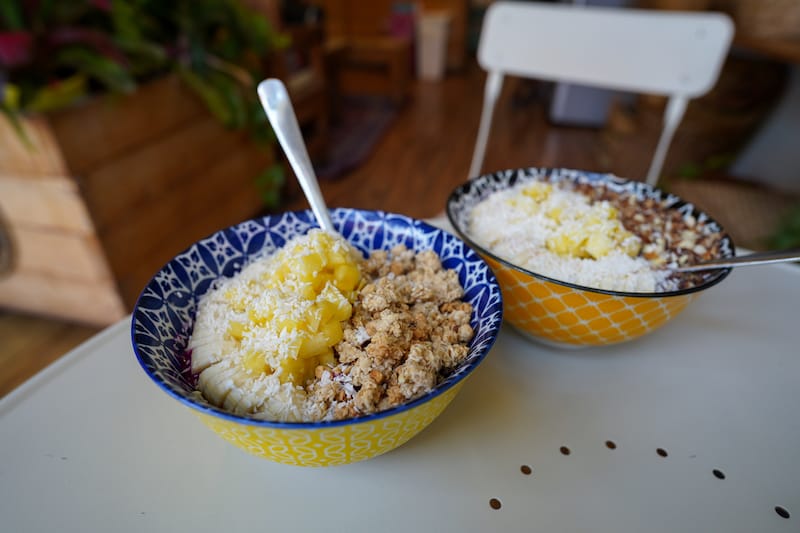 Founded by Patricia Olesen, she aims to provide a down-to-earth setting to encourage positivity and happiness. Well, it works because this is always one of the first places I visit when I am back in Miami!
Sometimes I change it up when there, but usually I will opt for their Dragon Bowl.
Address: 737 Fifth Street, Miami Beach 33139
Where to Stay in Miami
If you're looking for the best places to stay in Miami, we have you covered! These hotels are some of the top-rated places to stay in the city.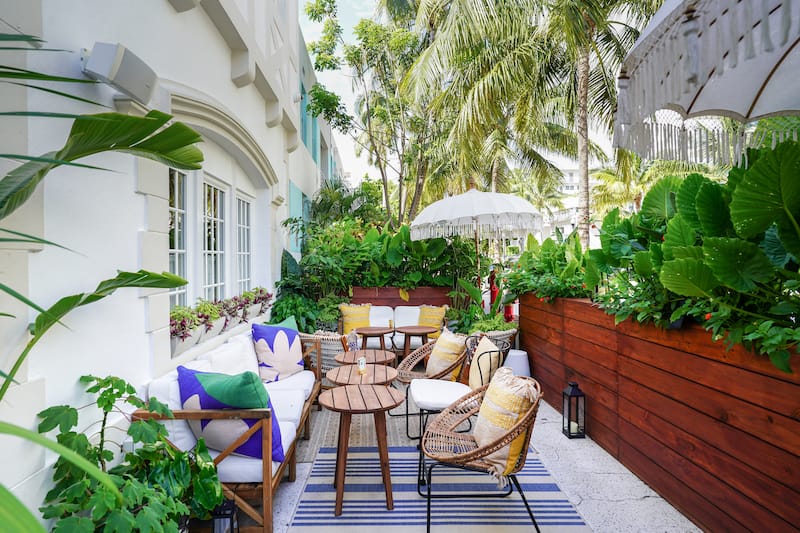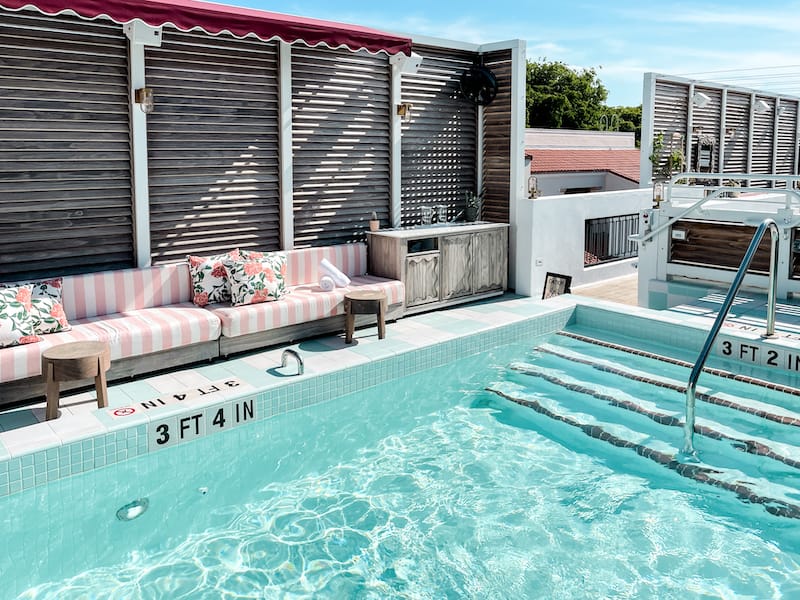 Did we miss any amazing things to do in Miami for first-time visitors?
Let us know your favorite Miami landmarks and attractions in the comments. Thanks!
More South Florida Travel Guides
Pin this Miami Things to Do Guide