Miami gets millions of visitors and it is super easy to understand why! These are the best day trips from Miami and ones to consider for a multi-day trip to the city!
Are you planning your trip to/from Miami last minute?
If youʻre booking your trip to/from Miami last minute, we have you covered. Below are some of the top tours, hotels, and more!
🌴 Top Experiences and Tours in Miami:
🛌 Top Hotels in Miami:
🚗 Looking for the best way to get around Miami? Click here to check rental car rates for Florida!
If you want to get the most out of the area, the best part is that Miami is located near many other popular attractions that you should not miss.
This guide details a handful of amazing Miami day trips to consider! And some of them are the best national parks in the United States!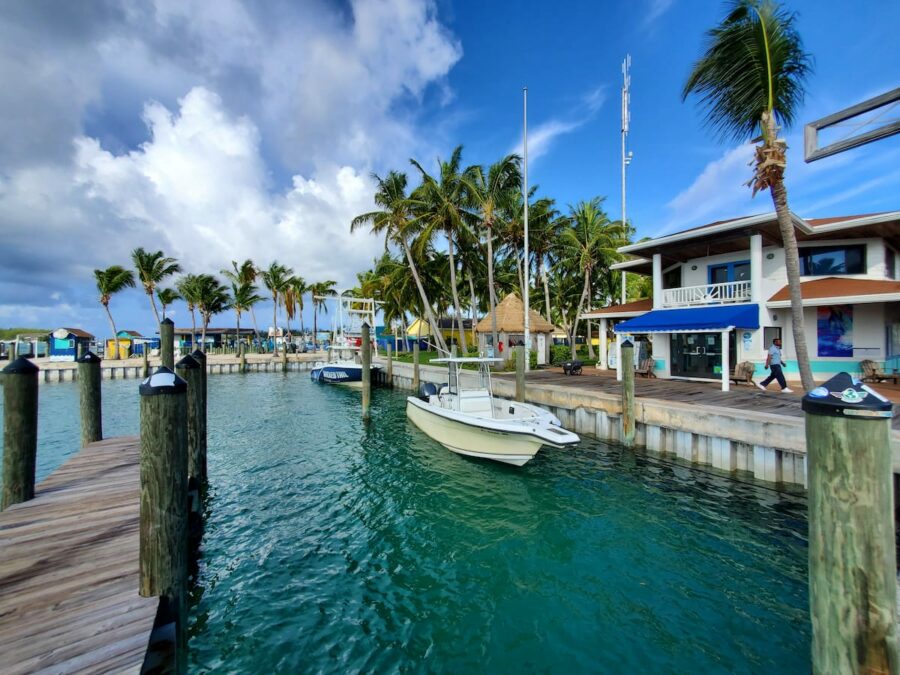 We also think that some of these are better suited as weekend trips from Miami (if you have an extensive amount of time in the city).
Did we miss any awesome day trips from Miami? Let us know in the comments! Thanks!
How to Get Around Southern Florida
Before embarking on one of these day trips, it is essential to figure out how you're going to do it! There are a few options for getting around the local area and they are:
Rental Car: This is my top pick for exploring the greater Miami area and Southern Florida. Please note that you will need a credit card (the driver will need this) in order to rent a car in Miami. You must also be 25+ in age. Click here for Miami rental car rates.
Charter Bus: If you're traveling in a large group, renting a bus is a fantastic way to get in some of these day trips! Falcon Charter Bus Miami is a wonderful company to look into if you need a vehicle for larger groups!
Best Day Trips from Miami
1. John Pennekamp Coral Reef State Park
Distance from Miami: 64.8 miles
Driving Time: 1 hour, 13 minutes
If you're ever in Key Largo for a day, make sure to check out John Pennekamp Coral Reef State Park.
As the most popular park in the Florida state parks system, there's a ton to do here.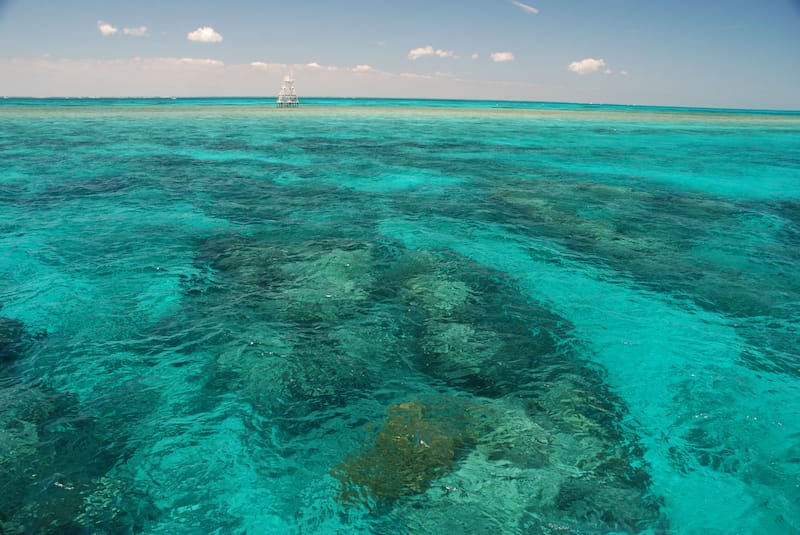 You can check out the beautiful coral reefs either by scuba diving, snorkeling, or taking rides in boats with specialized viewing bottoms. You can also take canoes and kayaks out for rides, and enjoy hiking, fishing, and swimming.
The first-ever underwater park in the United States, Pennekamp, houses one of the three Christ of the Abyss statues, which are submerged underwater. Trust us when we say that it's a sight to behold!
Address: 102601 Overseas Hwy, Key Largo, FL 33037
2. Bimini (Bahamas)
Distance from Miami: 51 miles
You will need to take a ferry from Miami to Bimini, which takes approximately 2 hours.
You'd be surprised how much you can do in a day in Bimini! It's actually a combination of three islands, known as the Gateway to the Bahamas.
The first thing you need to check out is the beautiful white-sand beaches, which are sure to put you in a state of deep relaxation.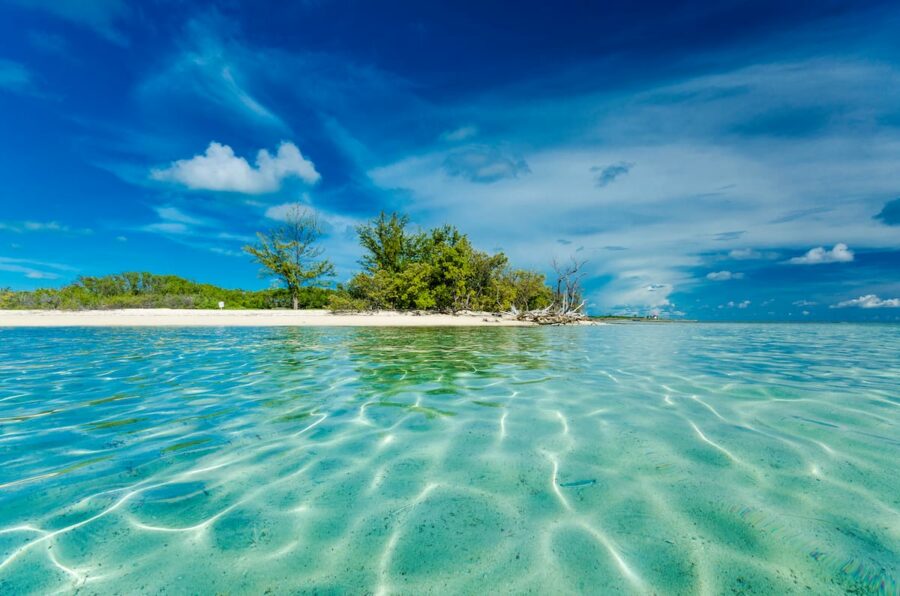 Speaking of beaches, swing by the Radio, Blister, and Spook Hill beaches in North Bimini. You can also hit the waters in Bimini Bay for a nice swim if you're up for it.
Activities you can do at the Bimini beaches are scuba diving, snorkeling, and watersports.
Notable landmarks you can visit in Bimini include the Gallant Lady and Sapona Shipwrecks, the Lost City of Atlantis, and the Bimini Mangroves.
Honestly, one of the best things to do in Miami… is to go to the Bahamas!
3. Everglades National Park
Distance from Miami: 28 miles
Driving Time: 39 minutes
Everglades National Park is the go-to spot for those who are into outdoor activities. With four visitor centers, the park has a lot to offer and it is one of the most visited US national parks!
Tram tours are regularly available, as are hiking trails that take you through lush, beautiful landscapes. Various campgrounds such as Long Pine Key are there to create memorable camping and off-road cycling experiences.
Some of them also include chickee huts that you can stay in overnight!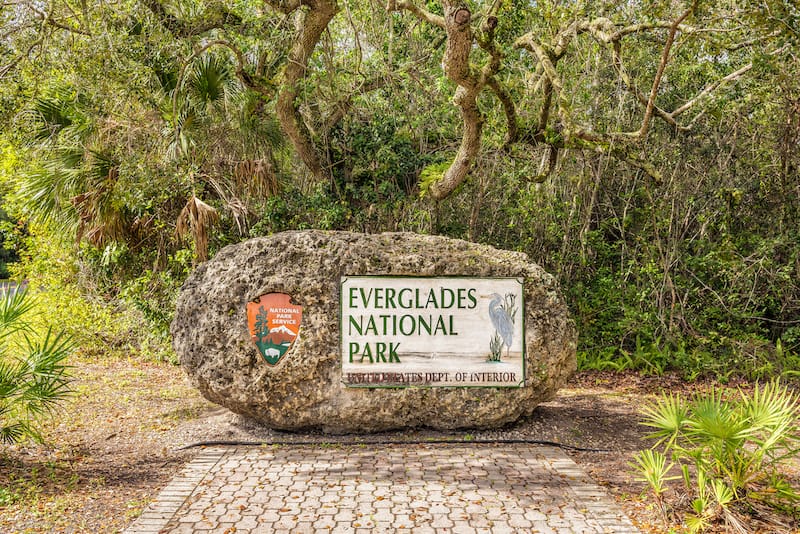 The Everglades is also an ideal location for dark sky watching, especially in Flamingo and the Ten Thousand Islands.
Other activities here include kayaking, canoeing, and fishing (which may require a license).
Pro tip: the ideal period for hiking in Everglades is December through March, as the weather is cool and mosquitoes don't attack!
4. Bahia Honda State Park (Florida Keys)
Distance from Miami: 130.6 miles
Driving Time: 2 hours, 47 minutes
Bahia Honda State Park is so popular for day trips that it might shut down if too many people show up!
Early-bird visits on weekends and holidays will guarantee you a spot in this beautiful location, which includes an award-winning beach and a historic bridge.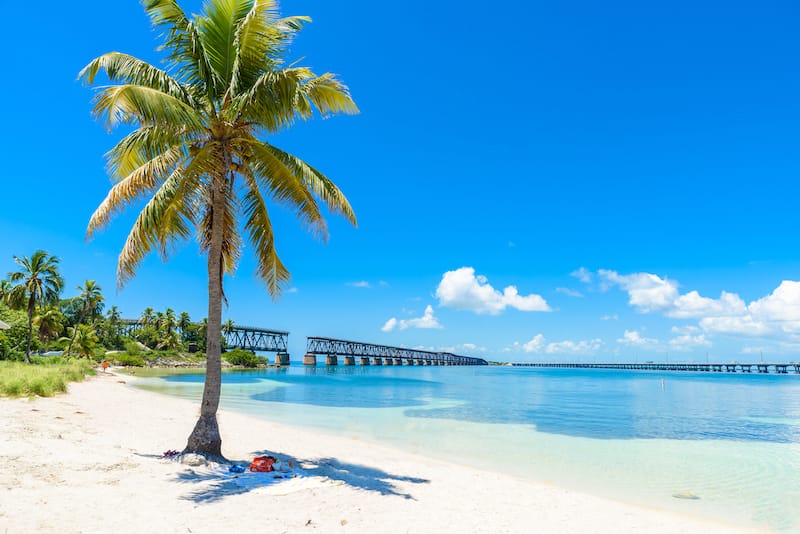 Make sure you take enough precautions against the sun because there are not a lot of places to hide from it unless you bring or rent umbrellas.
The amenities there include diving equipment, kayaks, and of course, great food!
There are also campgrounds and tent sites available if you prefer to spend time outdoors. Again, watch out for the sun!
Address: 36850 Overseas Hwy, Big Pine Key, FL 33043
5. Homestead
Distance from Miami: 40.7 miles
Driving Time: 49 minutes
Despite being a small town, Homestead is actually a great place to visit for a day tour. For example, you can check out Biscayne National Park.
What else can you do in a town that's almost completely surrounded by water? Easy! Canoeing, swimming, kayaking, and hiking!
If you're the more creative type, you can engage in photography as the views are beautiful to capture.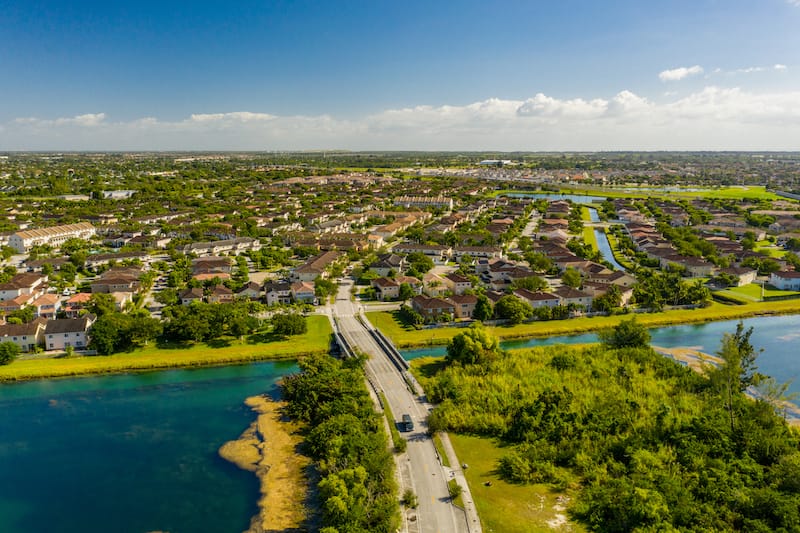 Popular tourist sites also include six chartered shipwrecks, a marine lighthouse, the Wat Buddharangsi Buddhist Temple, and the Homestead Historic Town Hall Museum.
You can also check out the many parks here, such as the Bayfront, Black Point, James Arthur Smith, and Harris Field.
6. Hobe Sound
Distance from Miami: 103.3 miles
Driving Time: 1 hour, 40 minutes
With Greek street names and breathtaking sunset views from the Intracoastal Waterway, Hobe Sound is a beautiful place to visit.
If you are wondering what to do there for the day, we recommend visiting the famous Bubble House designed by Eliot Noyes and Jonathan Dickinson State Park, where you can bike, hike the beautiful trails, canoe, and kayak along the river, and take boat rides.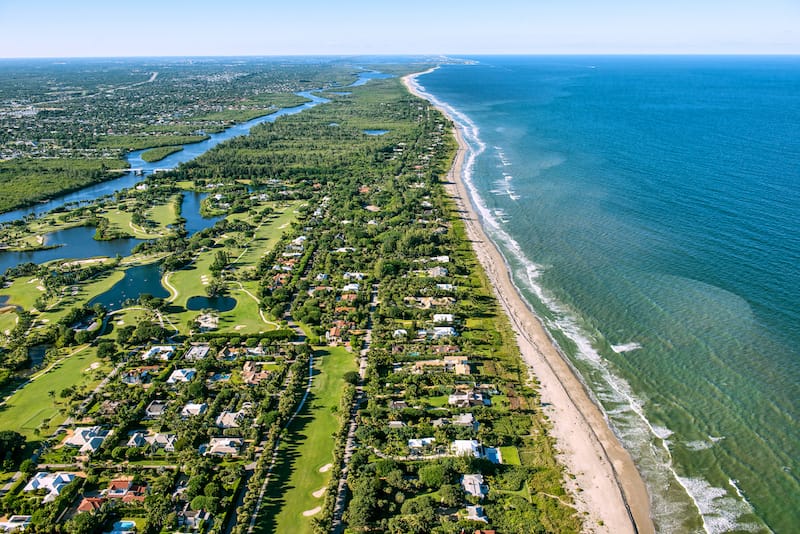 Other notable landmarks include the Hobe Mountain Tower, the Blowing Rocks Preserve, and of course, the beaches.
Hobe Sound is also famous for its numerous golf courses, which is why it's no surprise that Tiger Woods lives in the area!
7. Ten Thousand Islands
Distance from Miami: 80.5 miles
Driving Time: 90 minutes
Ten Thousand Islands, with 9 camping sites, is a big hit for outdoor tourism and is one of the best day trips from Miami!
Most people visit these islets to paddle along the Wilderness Waterway, along which there are chickee structures that you can camp in and stargaze from.
This is recommended for experienced individuals only. Alternatively, you can take a narrated boat tour to explore the area.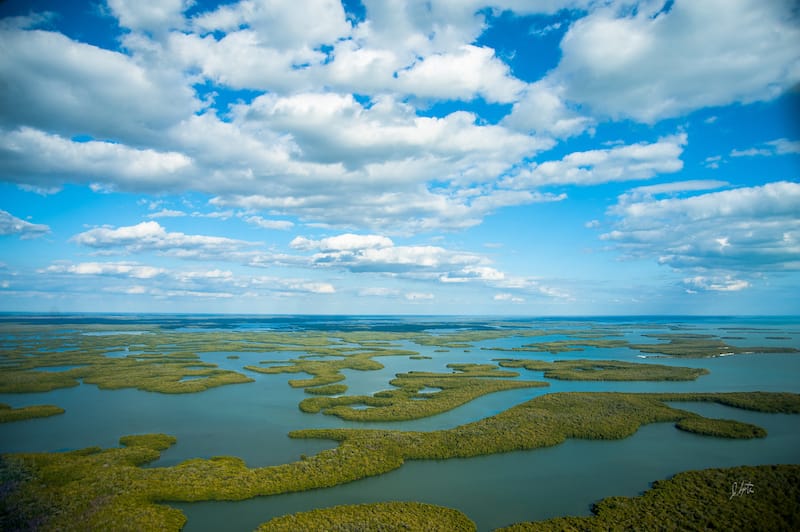 It's more than an hour long and can cost you about $40 or $20 for children aged 5-12.
Some landmarks you can check out include the Old Collier County Courthouse, the Bank of Everglades Building, and the Rod and Gun Club.
Food-wise, we highly recommend local seafood restaurants such as Triad and City Seafood.
Don't miss the Port of the Islands and the Collier-Seminole State Park, too.
8. Biscayne National Park
Distance from Miami: 7.8 miles
Driving Time: 18 minutes
Are you a fan of snorkeling, sailing, fishing, or even sightseeing? Then check out Biscayne National Park!
It is open all year, and it is the ideal location for day tours. You can take boats to visit the famous lighthouse or book tours with professional, licensed guides that will show you around.
The lighthouses here are popular, as are shipwrecks! Some of the most famous are Arratoon Apcar, Alicia, and Erl King.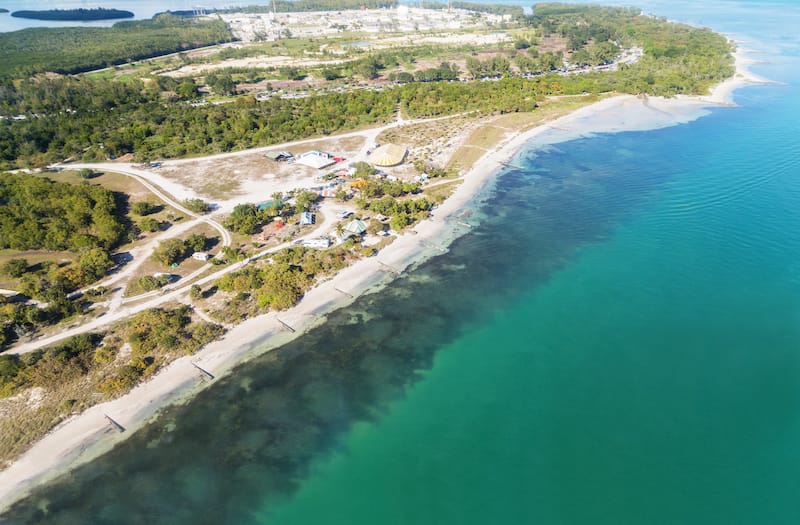 Boating is also a favorite past-time activity as most of Biscayne is covered in water. We also recommend canoeing and kayaking to explore the beautiful sights.
Don't forget to check out the remains of the historic Stiltsville structures.
If you're not a big fan of mosquitos, we recommend visiting the area during the colder months!
9. Naples
Distance from Miami: 127.1 miles
Driving Time: 2 hours, 3 minutes
Dubbed the Golf Capital of the World, Naples is a popular city full of activities.
The Corkscrew Swamp Sanctuary, the Florida Panther National Wildlife Refuge, and Everglades National Park are among the many sites located in Naples.
A more high-end area, Naples is home to a number of luxury shops that you should definitely check out, especially if you're into antiques. In fact, shopping is a big part of the Naples experience!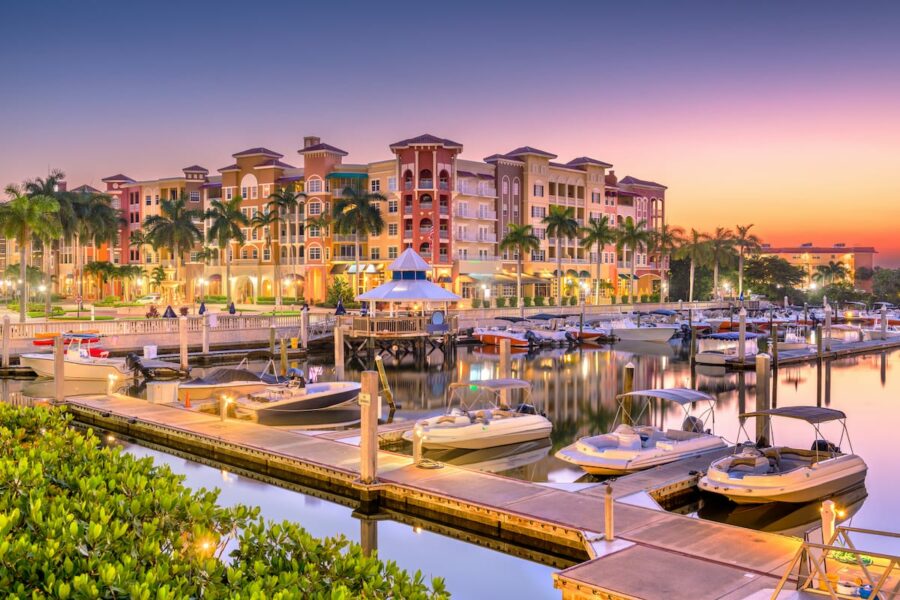 If you're an artsy tourist, check out the Gallery Row of art galleries downtown. Foodies will have a great time here as well as the city is covered in restaurants.
Is it swimming and relaxation you're after? Hit the beaches. There's a reason why Naples is also known as the Paradise Coast!
10. Fort Lauderdale
Distance from Miami: 30.1 miles
Driving Time: 36 minutes
Pristine beaches, luxurious hotels, restaurants with incredible food, booming nightlife, and shopping locations all make Fort Lauderdale a great place to visit!
This historical coastal city has no shortage of sights to see. Visit the Hugh Taylor Birch State Park for the ultimate hiking and camping experience, while the heart of the city welcomes you to landmarks such as the Bonnet House and North Woodlawn Cemetery (both part of the National Register of Historic Places).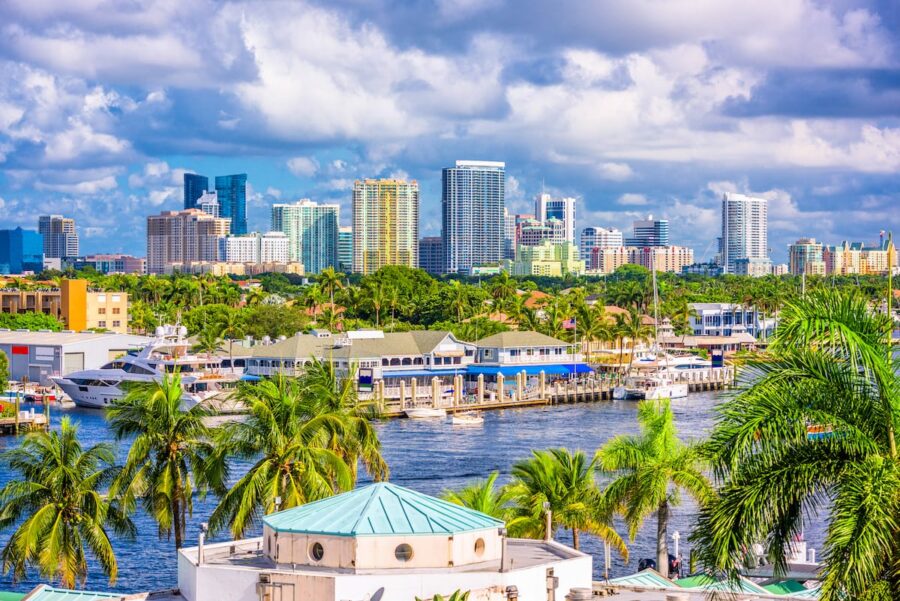 Hang out with locals and tourists alike at the famous Las Olas Boulevard and if you're in town at the right time, visit the annual Fort Lauderdale International Boat Show.
Get an extra sense of history by checking out Stranahan House, the oldest building in this beautiful city.
Another cool thing about Fort Lauderdale is that it is a primary port for South Florida. You will see many car shipping companies with offices there and if you take a day trip to Bimini, the ferry also leaves from there!
11. Big Cypress National Preserve
Distance from Miami: 77.2 miles
Driving Time: 1 hour, 26 minutes
Big Cypress National Preserve can offer you the ultimate Everglades experience.
First of all, there is no admission fee here, and the preserve includes more than 10 campgrounds, which are designed to accommodate the vehicles of visiting tourists in special areas.
The preserve starts at the Tamiami Trail, which leads to areas such as the Oasis Visitor Center where you can book ranger-led tours.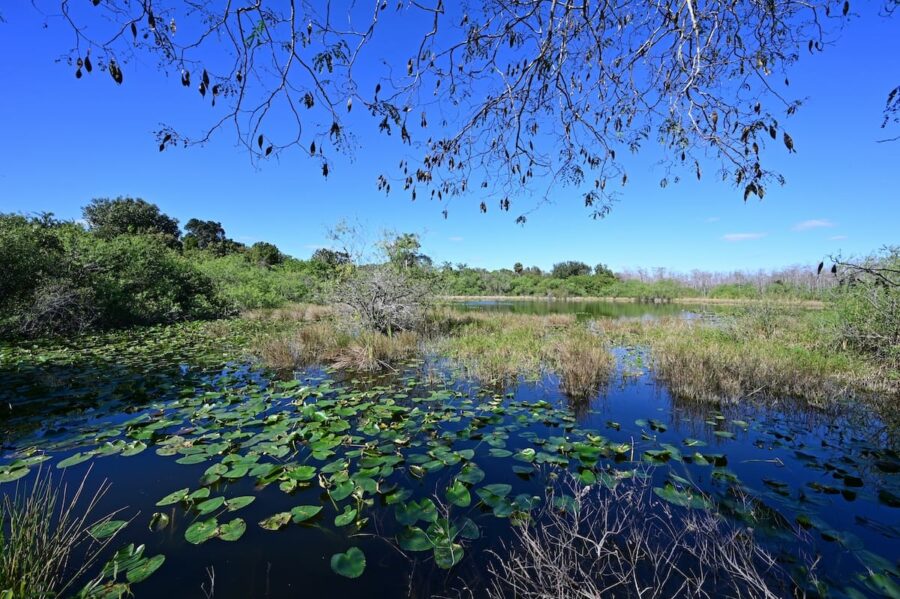 If you're feeling adventurous, take a knee-deep swamp hike along the Gator Hook Trail.
Are you a paddling aficionado? Paddle away the Turner River. Prefer driving? Go on a drive on Loop Road!
This preserve has it all! Other notable locations are the HP Williams Roadside Park and the Shark Valley.
Address: 33100 Tamiami Trail E, Ochopee, FL 34141
12. Marco Island
Distance from Miami: 106.9 miles
Driving Time: 2 hours, 2 minutes
With its white sandy beaches and magical views, Marco Island is ready to welcome you!
This sun-struck location, which is very close to the ocean, is an ideal spot for those interested in tropical sports, relaxation, and all-around chill vibes.
But that's not all! Be sure to enjoy all the amazing food you can find at the restaurants here, all of which are prepared locally.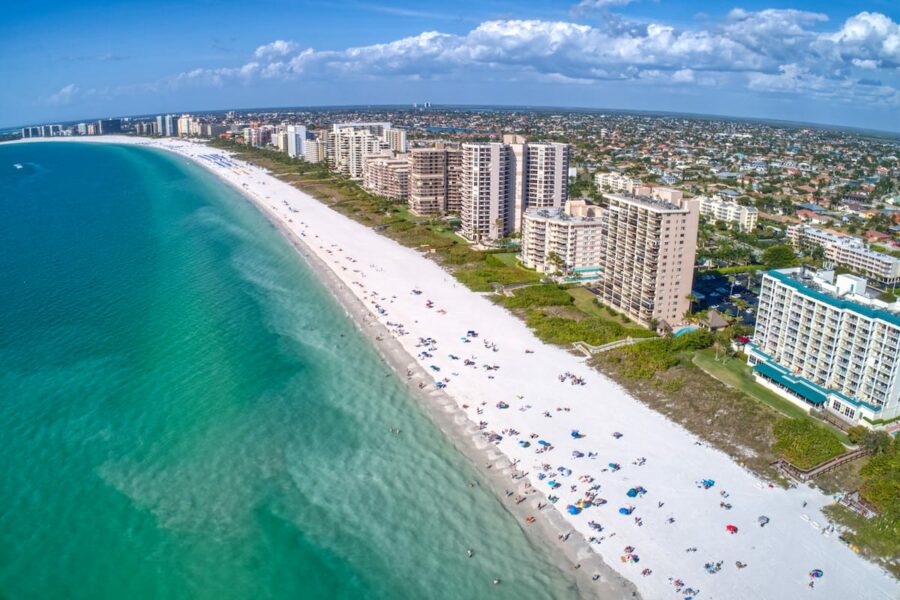 If it's camping, canoeing, picnics, and boating you're after, visit Collier Seminole State Park.
Another popular sight is the natural Sand Dollar Island located on Tigertail Beach. You can also go birdwatching at the Briggs Boardwalk Nature Center.
If you're staying at the JW Marriott, don't miss the sunset fire dances! Marco truly provides the ultimate experience!
13. Islamorada
Distance from Miami: 85 miles
Driving Time: 1 hour, 46 minutes
Plan a trip to Islamorada between March and May if you want to have a great experience during a day tour.
If you're a history buff, check out the History of Diving Museum and the Florida Keys History & Discovery Center, which is full of fascinating exhibits.
But let's face it, we're here for the beach! Check out the shallow waters at Anne's Beach. Snorkel, swim, and have picnics while enjoying the sun.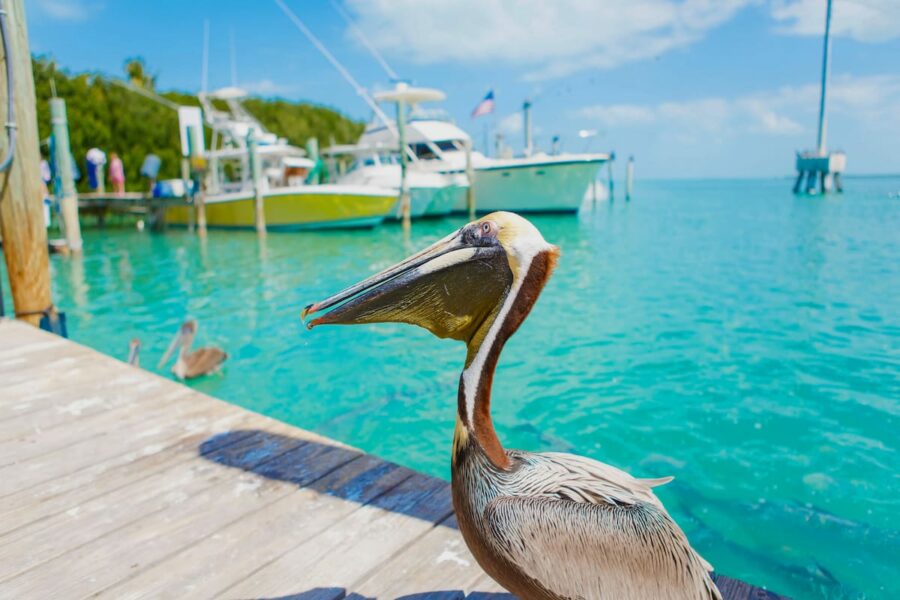 Then, take a boat to Indian Key Historic State Park and check out the shipwrecks there. It is one of the essential things to do in Islamorada!
If you're feeling hungry, grab a bite at Robbie's and have some drinks at Thirsty Tarpon. You can hunt fossils in Islamorada! Visit the Morada Way Arts & Cultural District if you're into art.
14. Vero Beach
Distance from Miami: 144.1 miles
Driving Time: 2 hours, 23 minutes
Welcome to Vero Beach! As the name suggests, this Florida town is famous for its beautiful beaches, including three main ones that have free public access trails and walkways.
Water recreational sports such as kayaking, boating, fishing, water skiing, and diving are popular activities here.
Vero Beach is home to 15 sites that are part of the National Register of Historic Places, such as the Old Indian River County Courthouse, the Driftwood Inn, and the Vero Beach Woman's Club.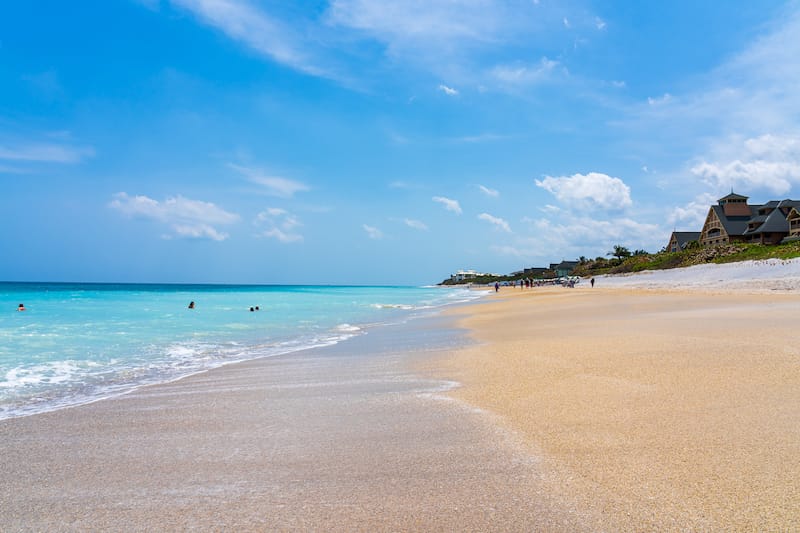 The area is also full of top-rated restaurants, breweries, and eateries which are all run by locals.
Beautiful accommodations are also available both on the beaches, as well as on the mainland, such as Driftwood Resort and the Oyster Pointe & Oyster Bay Resort.
15. Space Coast (Cape Canaveral)
Distance from Miami: 214.5 miles
Driving Time: 3 hours, 13 minutes
Cape Canaveral is an uncanny yet mesmerizing location to visit because not only is it known for its relaxing beach life, but also for its connection to… space?
That's right! Some even refer to it as the Space Coast. This is largely due to popular landmarks such as the Kennedy Space Center, the Air Force Space & Missile Museum, and the rocket launch viewpoint.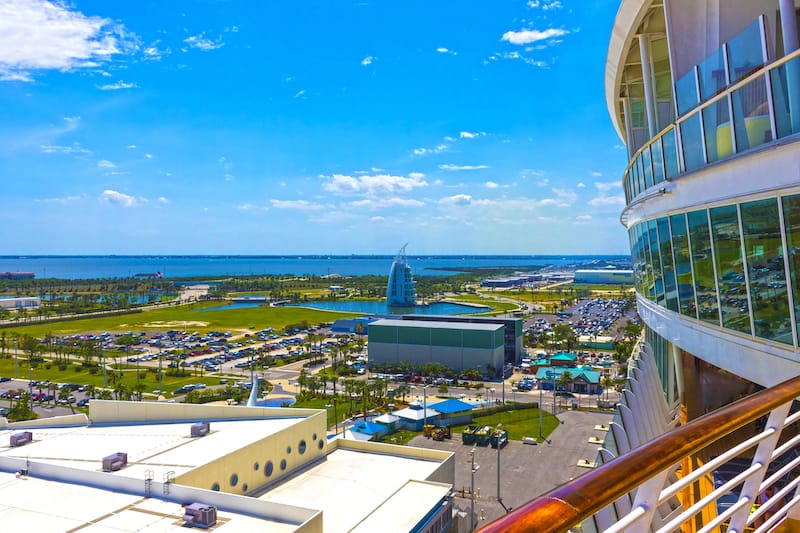 You will be able to see how space equipment works, touch moonrocks, and meet astronauts.
But if it's just relaxation you're after, check out the beach, the Sanctuary/Jetty Parks, Rikki Tiki Tavern, and the famous Casino Cruises.
Otherwise, swing your club at the Savannahs Golf Course. Cape Canaveral truly provides a transcending experience!
16. McKee Botanical Gardens
Distance from Miami: 137.4 miles
Driving Time: 2 hours, 20 minutes
If you're a fan of nature and gardens, then the McKee Botanical Gardens should definitely be on your list of places to visit in Florida.
The gardens are part of the National Register of Historic Places and house a large number of subtropical plants.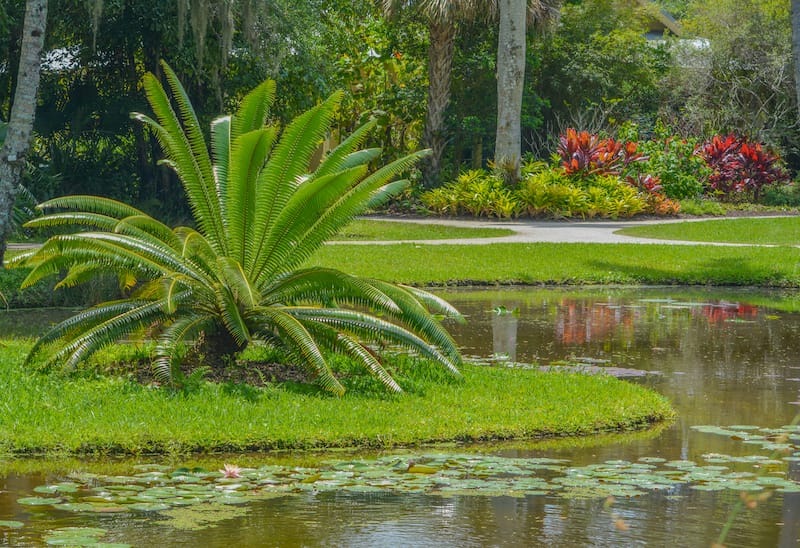 They remain a tourist attraction, and visitors can visit the gift shop to purchase mementos, the educational center to get more information on the botanicals, or the restaurant for a bite to eat.
The gardens are also popular with children because of a designated children's area. They often house various exhibits, the most recent of which features dinosaurs!
Address: 350 US-1, Vero Beach, FL 32962
17. Fort Myers
Distance from Miami: 158.3 miles
Driving Time: 2 hours, 26 minutes
Welcome to the commercial center of Lee County! Fort Myers is somewhat of a celebrity city: Edison lived here, and Henry Ford lived here, among other famous faces.
As a result, there are many attractions that you can visit, such as the Edison and Ford Winter Estates, Burroughs Home & Gardens, and the Sidney and Berne Davis Art Center.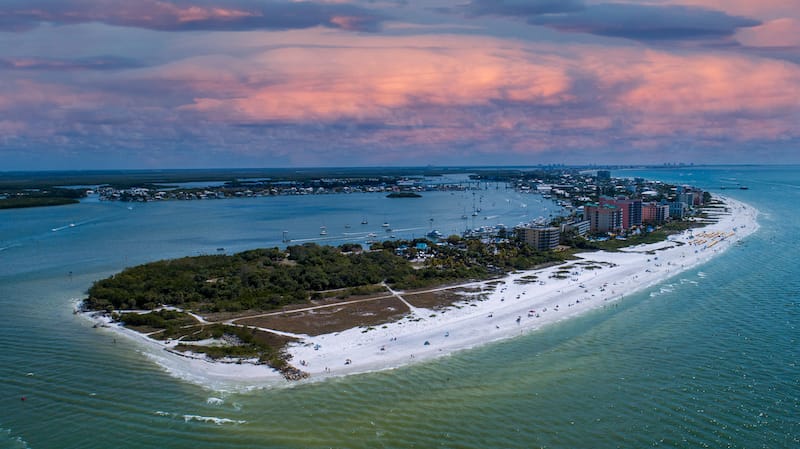 Other points of interest include the Calusa Nature Center and Planetarium, the City of Palms Park, and the Imaginarium Science Center.
If you are into shopping, check out Edison Mall. Golfers can check out the two professionally designed 18-hole golf courses.
There are also a number of relaxing parks here, such as Bennett-Hart, Billy Bowlegs, Billy Creek Preserve, and Filter Marsh.
18. Historic Redland Tropical Trail
Distance from Miami: 39.3 miles
Driving Time: 48 minutes
The Historic Redland Tropical Trail takes you right through the heart of the Everglades, exposing you to the great sense of history in the area and its pleasant climate.
If there's a place to try out tropical fruits and locally sourced delicious food and cuisine, it's here! This is a popular day tour destination for families, as there is something all family members can enjoy.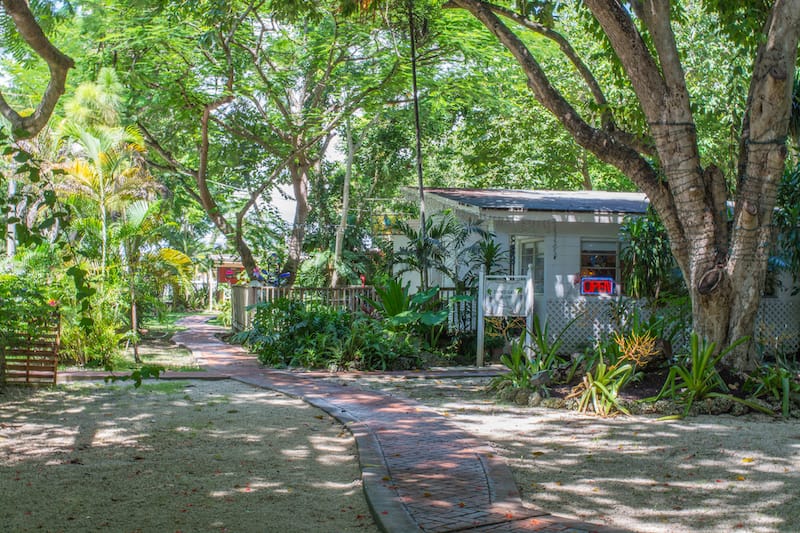 On the trail, you can see sights such as the Cauley Square Historic Village, Coral Castle, and one of the most popular of all: the Bonsai Garden.
For food and drinks, we recommend the Capri restaurant and the Schnebly Redland's Winery & Brewery.
Orchid lovers can also rejoice, as there are beautiful orchids on the tail, some located in R.F. Orchids.
19. Walt Disney World
Distance from Miami: 230.5 miles
Driving Time: 3 hours, 21 minutes
What better way to start and end your day on a high note than visiting Disney World?
Take your loved ones to the popular Walt Disney World Resort, which always offers special Disney events and packages.
The site is very large and is made up of four theme parks, two water parks, a whopping 40 hotels (31 of which are Disney-themed), a camping ground, and golf courses.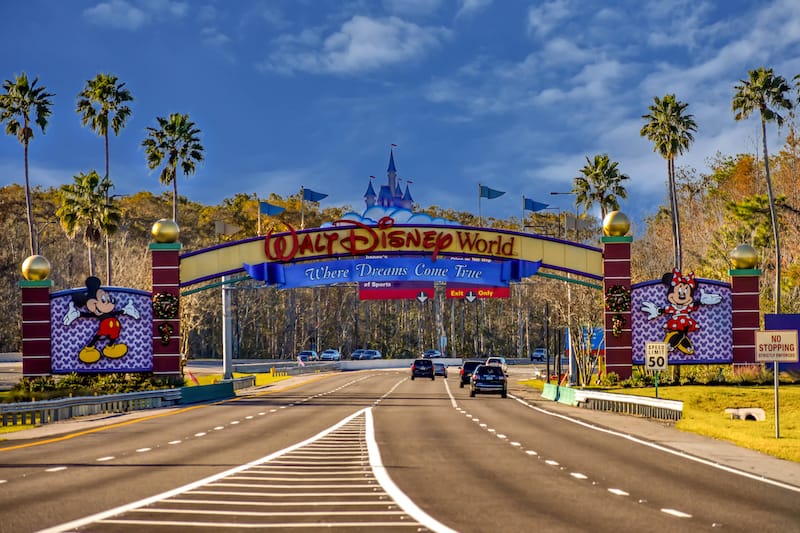 There is even an outdoor shopping center called Disney Springs. Navigating the area would be difficult, but it's made easy with the Disney Transport system. Parking is also available.
Other attractions here include Disney's Boardwalk and Disney's Grand Floridian. Disney World is one of the most visited vacation resorts not just in the U.S., but the world!
Where to Stay in Miami
If you're looking for the best places to stay in Miami, we have you covered! These hotels are some of the top-rated places to stay in the city.
Did we miss any of the best day trips from Miami? Let us know your favorite Miami day trips in the comments! Thanks!
More South Florida Travel Guides
Pin this Miami Day Trips Guide