Looking to visit Charleston in winter or during the holidays? This guide has you covered!
Are you planning your trip to Charleston last minute?
If youʻre booking your trip to Charleston last minute, we have you covered. Below are some of the top tours, hotels, and more!
Top Experiences and Tours in Charleston:
Top Hotels in Charleston:
In this guide, you will learn all you need to know before spending Christmas in Charleston, or even the winter months!
We detail what there is to do in the Southern city, including the best attractions, festivals, and more!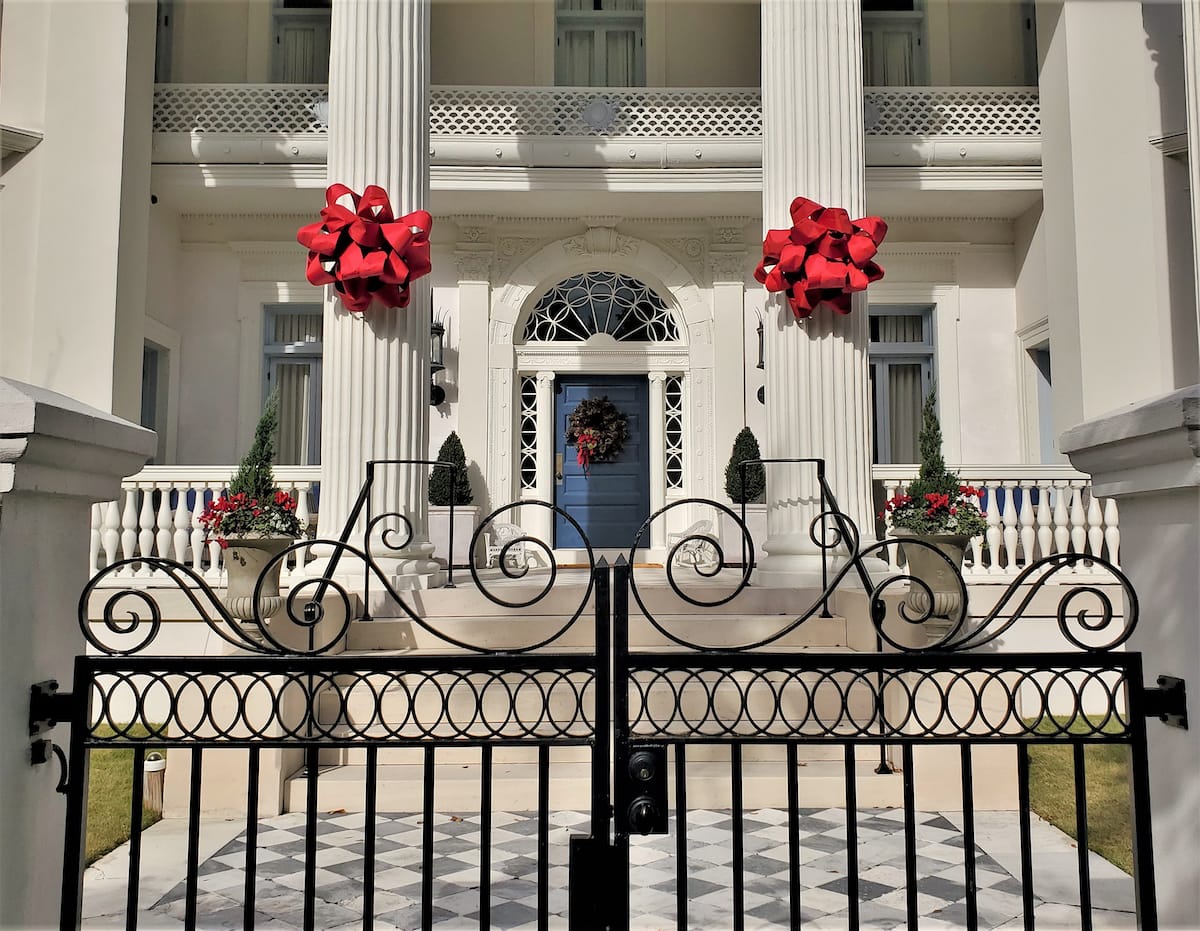 Did we miss any of the best things to do during winter in Charleston? Let us know in the comments!
Winter Weather in Charleston (Including Snow Info!)
As with most Southern cities, Charleston is not the place where you'd go to experience a true winter.
The season lasts between December and February, and Charleston is known for its mild winters.
You might see a bit of rain or some flurries in January, but don't expect a lot of snow. It rarely snows in Charleston, but you'll have the highest chance of snow in February.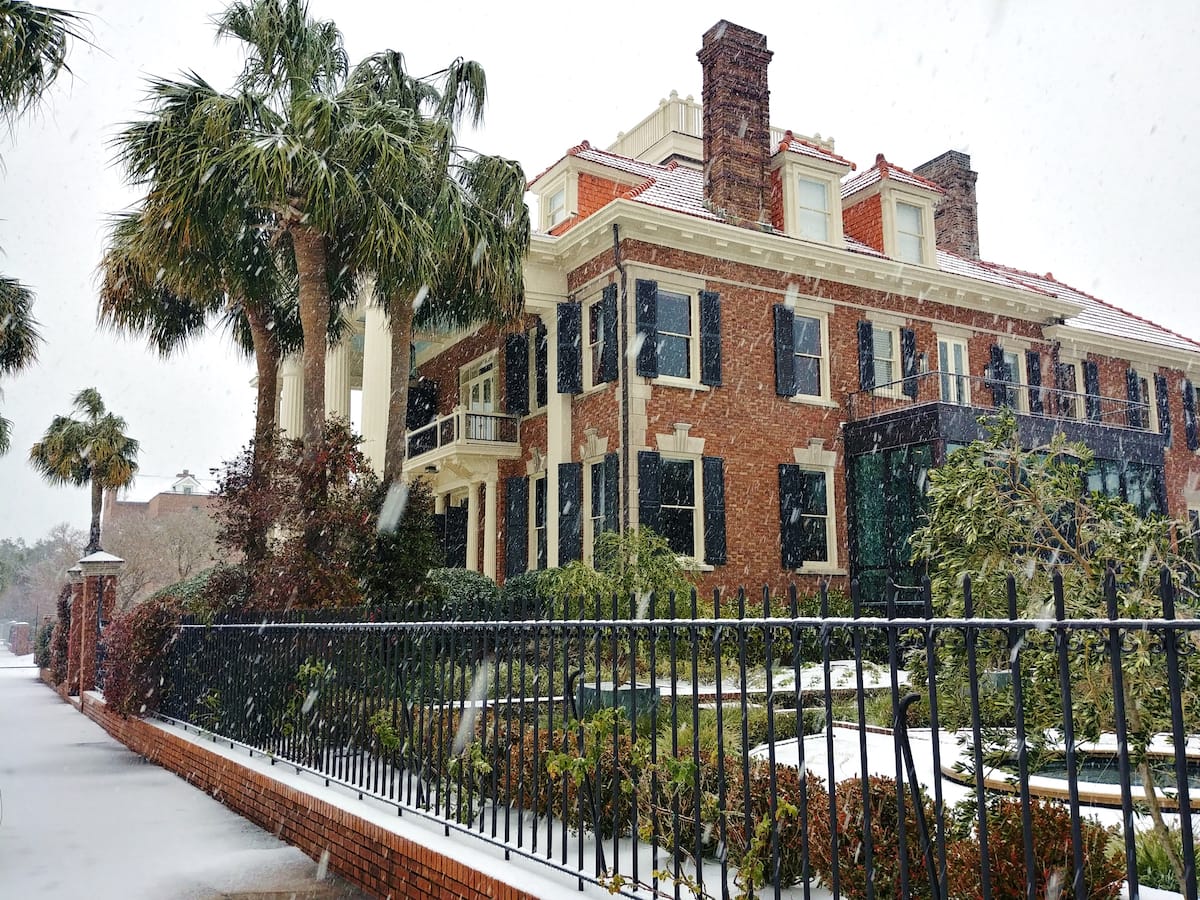 Here are the average winter temperatures in Charleston, SC:
Charleston in December: High 62 F, low 46 F
Charleston in January: High 59 F, low 43 F
Charleston in February: High 62 F, low 45 F
Charleston in March: High 68 F, low 51 F
Best Things to Do in Charleston in Winter
Get Festive at the Charleston Holiday Market
The local market takes an upgrade from its local produce and food vendors to include additional holiday vendors and products prepared by artisans and crafters; there are also fun activities for kids along with live, festive music!
And, let's be honest, nothing says Merry Christmas like a good holiday market!
Enjoy the taste of numerous holiday classics, such as artisan popcorn, hot chocolate, coffee beverages, gingerbread houses, chocolate-covered pretzels, assortments of candy canes, stockings stuffed with chocolate, fruit cakes, cookie and pastry assortments, as well as craft miniatures of the nativity scene or of the North Pole.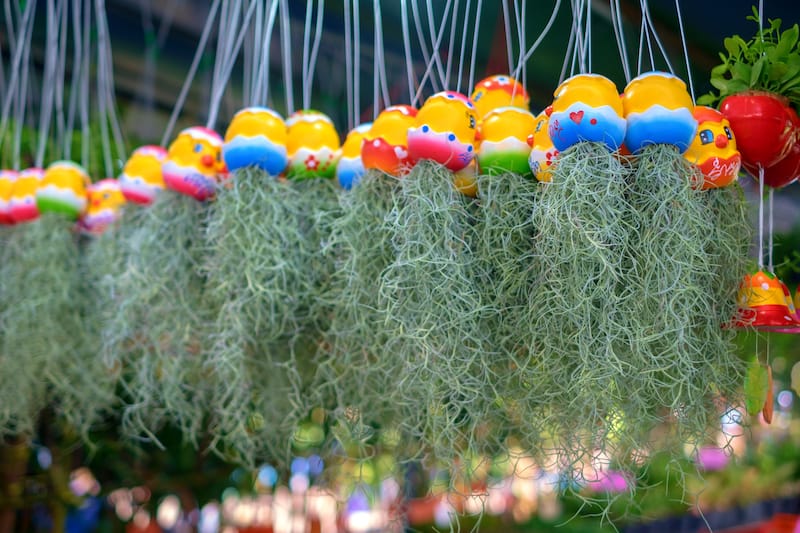 Enjoy the sights of Christmas colors dispersed throughout the market with Christmas music in the background, as you look for festive delicacies or potential gifts for the upcoming holidays.
The market in Marion Square implements extended hours during the holiday season; on the weekends, the market runs from 9:00 AM to 3:00 PM on December 3, 4, 10, 11, and 17th.
Address: 329 Meeting St, Charleston, SC 29403
Visit Fort Sumter National Historical Park
On a manmade island stand two forts at the entrance of Charleston Harbor. The island itself is made from thousands of tons of granite, whereas the forts are made entirely from brick.
Fort Sumter National Historic Park is a testimony of the first battle of the American Civil War, where bombardments and fierce battles took place, including the surrender and occupation of the fort by Confederates for numerous years.
It was named after Thomas Sumter, a Revolutionary War general, and was built to develop America's coastal defense system.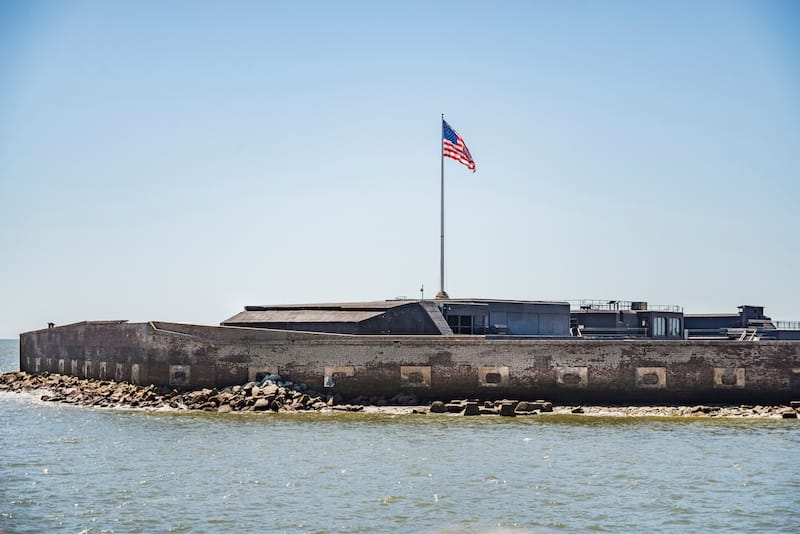 You can take a short ferry ride to the fort and listen in on the park ranger's narration of the historical significance of the fortified island.
There is a small gift shop on site with souvenirs, and as you tour around the island you will catch sights of several large displays with explanations of the area and the Fort itself.
See the Holiday Festival of Lights from November-December
Every evening from November 11 to December 31, the Holiday Festival of Lights takes place at James Island County Park.
Admire the sparkling lights decorated throughout the park up close with a 12-minute train ride on the Festival Express, at $3 per person.
Take the kids to enjoy the endless carousel or the Reindeer Workshop, where they can create their own stuffed reindeer.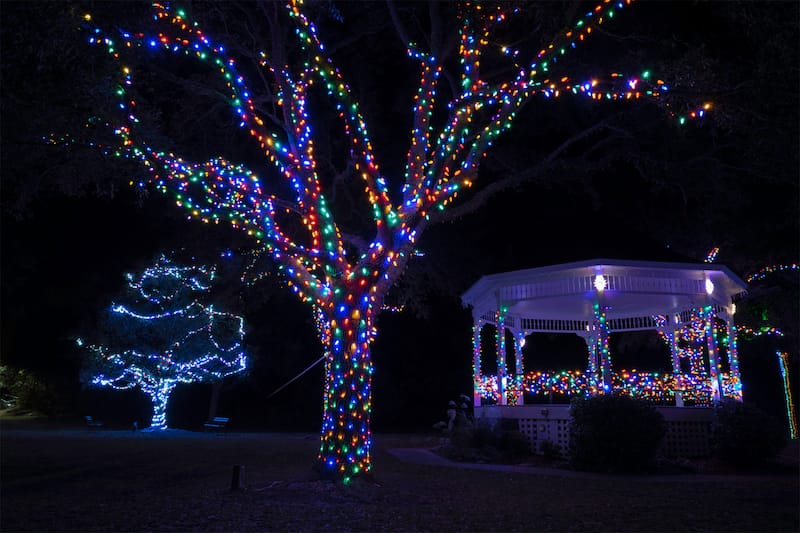 Enjoy a meal with classic festival foods from fun vendors with holiday names, such as Burgers and fries from Blitzen's Burgers; funnel cakes, hot chocolate, beignets, and s'mores from Donner's Delights; chicken tenders, chicken sandwiches, and fries from North Poultry; kettle corn from Commet's; and hot chocolate, hand-dipped ice cream, candy, and freshly baked cookies from Santa's Sweet Shoppes.
Additionally, starting from the 21st of November, Santa's Village is open to visit, and meeting the elves and Santa is absolutely free. Taking photos, however, is another story.
Address: 871 Riverland Dr, Charleston, SC 29412
Indulge at Rodney Scott's BBQ
Enjoy delicious comfort food in a family-oriented establishment. Rodney Scott's BBQ boasts everything to be 100% Handmade and uses its own original recipes.
The friendly staff, impressive menu, delicious execution, and fast service are notable characteristics of the place that keep bringing visitors back!
Start your experience with Hushpuppies and Honey Butter or Smoked Chicken Wings, or consider one of their many options from their Taters & Greens section, such as their house favorite, the Loaded Tater Truck, consisting of sour cream, butter, cheddar cheese, scallion, bacon, and your choice of chicken, brisket, whole hog, or pork shoulder on your baked potato.
They have a Chicken Tender, Catfish King, and Off the Griddle section, the latter of which has another house favorite– the Classic Griddle Burger.
The Pit Cooked Meals are divided into two sections: Sandwiches and Plates. Their Whole Hog Pork Sandwich or Plate are both excellent options!
Address: 1011 King St, Charleston, SC 29403
Take a Trip to Kiawah Island or Sullivan's Island
Kiawah Island is an untouched and perfectly preserved paradise with various types of stunning landforms, such as sand dunes, maritime forests, beaches, and marshes.
Enjoy the natural beauty of the 10 miles of beaches on the island, or partake in recreational water activities along the shoreline, such as kayaking or surfing with Tide Trails, paddle boarding, or boogie boarding with Island Beach Services, or a charter boat with Bohicket Marina & Market.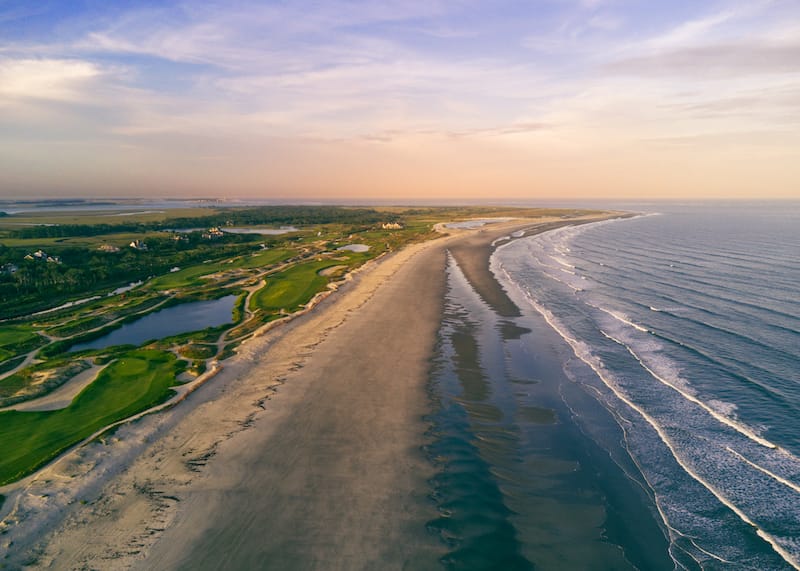 Trail through the island's scenic nature on about 30 miles of bike paths. near the entrance of Charleston Harbor is Sullivan's Island, a barrier island running at about 2.5 miles.
It also has excellent, unspoiled beaches where you can picnic in the sand with unbeatable views. Fort Moultrie is a historical site to check out when you're done enjoying the beach and learn of its significance, impact, and how it was utilized in American history.
Go Shopping on Historic King Street
One of the most significant streets in Downtown Charleston is King Street. It's known for its beautiful architecture and was named after King Charles II of England.
In the old city, the historic street was the main route, in which most of the city's merchants and commercial activities were centralized around port trading at the pier and waterfront.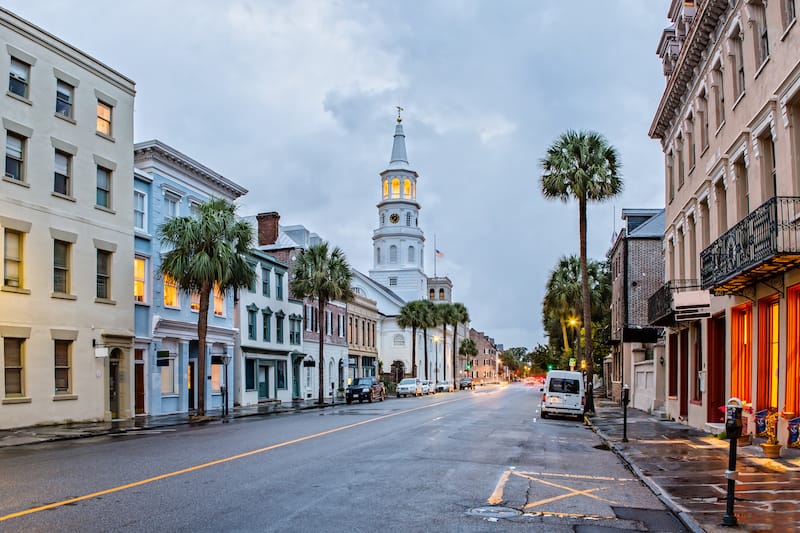 At the completion of the railroad terminus, the commercial atmosphere escalated, quickly transforming the route into the prosperous retail center it is today.
There are three districts: Lower King Street Antiques District, which is the oldest cultural center in Charleston with the newest neighborhoods; Middle King Street Fashion District, which consists of a medley of locally-owned businesses and fashion boutiques to high-end and top designer brands; and the Upper King Street Design and Dining District, both a center for interior design decor, furniture stores, and Charleston's gastronomical and culinary destination.
Take a Charleston Walking Food Tour
Take a tour through the charming historic city whilst sampling local dishes and products from the Lowcountry region. Learn about the historical background with your guide as you traverse the streets.
Some of the most notable food you'll find in the region are collard greens, South Carolina barbeque, beignets, pralines, benne wafers, and stone-ground grits.
Discover the local food scene at your first stop in the Charleston City Market, a historical landmark encompassing four blocks of the city, and was Charleston's original grocery store since the early 1800s.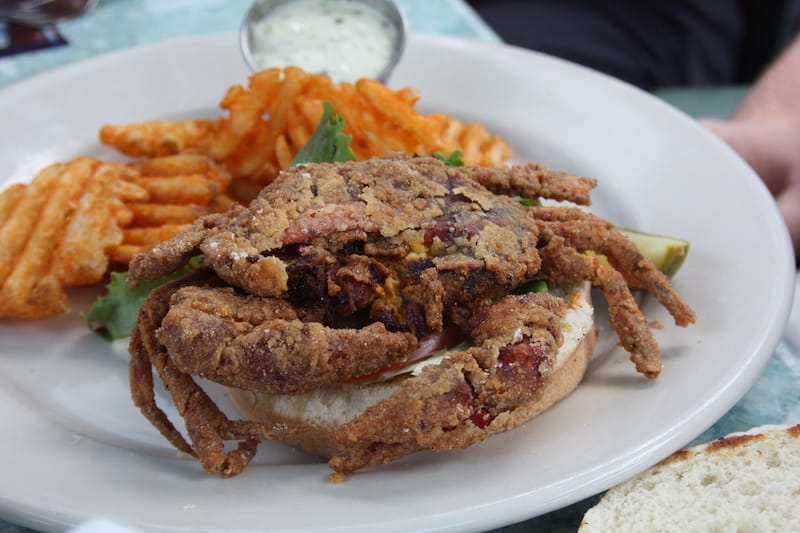 Then, spend the rest of the two hours of your tour at the French Quarter, which is home to some of the city's most famous restaurants.
It is also one of the oldest neighborhoods in the city with numerous historical churches and homes.
Sample your guide's best picks one by one, and learn about other dining suggestions for the remainder of your trip.
>> Click here to check food tour rates and availability
Stroll along The Battery
Explore the most architecturally and historically significant parts of Charleston at The Battery, which is in the heart of downtown.
Enjoy a nice breeze and view of the sea along the landmark and defensive seawall and promenade.
The coastline is adorned with waterfront antebellum homes, and from the same coast, you can see Fort Sumter and the USS Yorktown in the distance.
The Battery and White Point Garden, often just referred to as "Battery Park" by locals, is full of green spaces, majestic trees, a waterfront walkway, and a gazebo.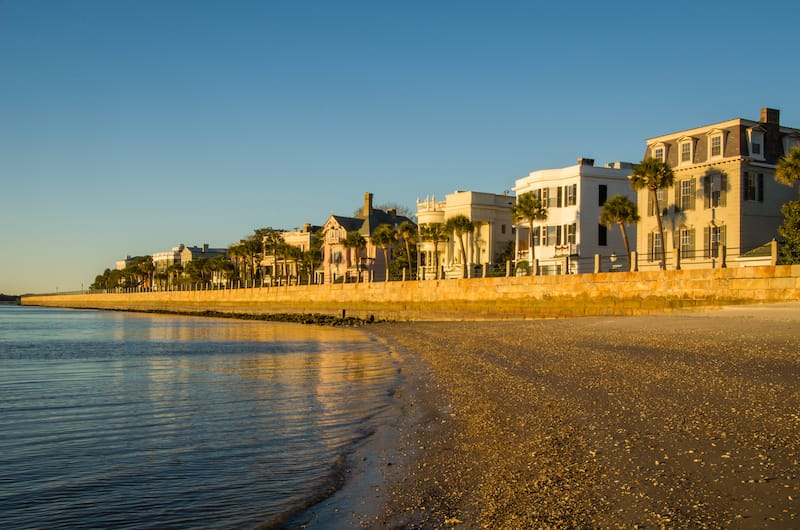 Additionally, there is an old flea market, a layered pineapple-shaped fountain facing the waterfront, and a Rainbow Row of historic and colorful buildings nearby.
The stunning views of the bay can be admired as you walk or bike along, or perhaps you can even sit at any of the spaces in the park to relax, take a snack break, or just socialize with nice views.
Have a Glass at Bin 152 Wine Bar
The oldest wine bar in Charleston is in the French Quarter in the heart of downtown and is perhaps also the most respected.
Bin 152 Wine Bar has over 200 wines by the bottle to choose from, in addition to 40 various wines by the glass.
There is also a vast assortment of cheeses and charcuterie boards – about 40 different kinds – which are all served with freshly baked house bread a la carte.
The interior is presented in a rustic fashion and the ambiance of the wine bar presents a Classic Americana atmosphere.
The cozy and comfortable wine bar is open from 2 PM to midnight from Sundays to Thursdays, and on Fridays and Saturdays are open from 2 PM to 2 AM.
From meat boards, excellent wine lists, and a top-notch selection of cheese, to the knowledgeable and helpful staff, Bin 152 is a great place to lounge and rest.
Address: 152 King St, Charleston, SC 29401
Go to Charleston Restaurant Week
Taste just about everything in Charleston at Restaurant Week. From casual dining and comfort food to fine dining with gastronomical and world-renowned dishes, you'll have the chance to explore the culinary culture of the city.
New menu items will be featured by participating restaurants participating in Restaurant Week; usually, these items include fan favorites of raved local dishes, and there are often multi-course menus available, as well.
There are 23 restaurants participating, with a wide variety of cuisine and genres, such as Southern, Mexican, Mexican Fusion, Seafood, American, Pizza, Steakhouse, and Lowcountry.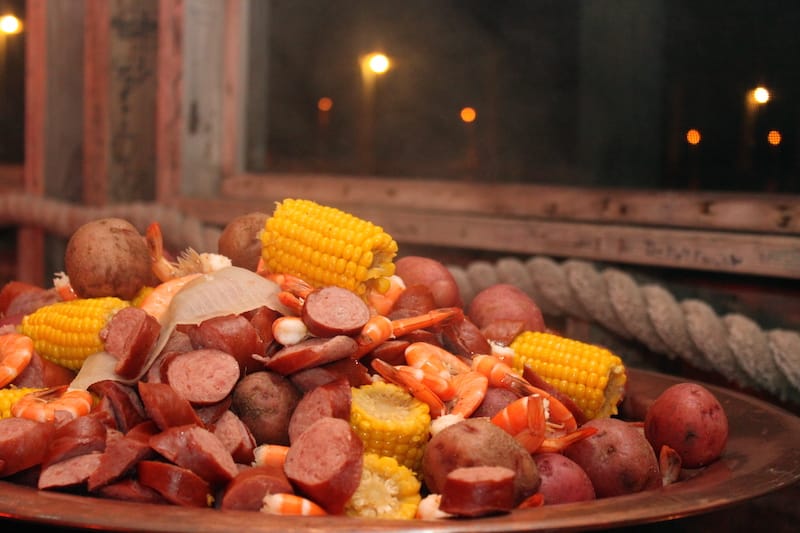 For most of the establishments, you can go ahead and reserve ahead of time. It is not usually to reserve a table, however; you can take one thing to go from one place and then dine in at another.
It takes place in January from the 12th to the 22nd and is something to look forward to as the premiere of the year.
Attend an Oyster Roast
The Charleston Animal Society Chili Cook-off & Oyster Roast takes place in November and is both a chili competition and an oyster roast.
In January, there is the Lowcountry Oyster Festival at Boone Hall, which is an adored social gathering in the city, where live music, oyster shucking, oyster eating contests, wine, and beer.
It is the largest festival of its kind in the world due to the 80,000 pounds of oysters.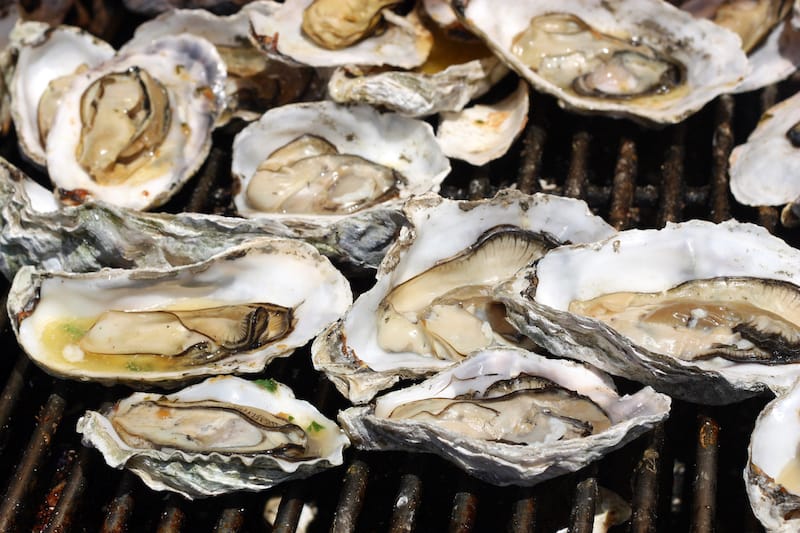 Oysters on the Point takes place in the months of December, January, February, and March at the Charleston Harbor Resort and Marina in Mount Pleasant.
There is live music, locally crafted beer, and a Bloody Mary bar. The Charleston Oyster Roast at the Dill Sanctuary takes place in February at the wildlife sanctuary, where you can see the untouched habitats on the Stono River and enjoy a large outdoor fireplace.
Bowens Island Restaurant is a local favorite and hidden gem with undisturbed views of the surrounding natural scenery.
Take a Charleston Harbor History Boat Cruise
Enjoy a leisurely boat cruise along Charleston Harbor with chances to sightsee everything from Cooper River to the Fort Sumter National Monument.
The journey throughout is entirely narrated by the tour guide and elaborates on the history of Charleston from the time of the Civil War.
You'll pass the antebellum houses and landmarks near the Battery, the various Civil War sites throughout the city, and pass under the bridges of Cooper River.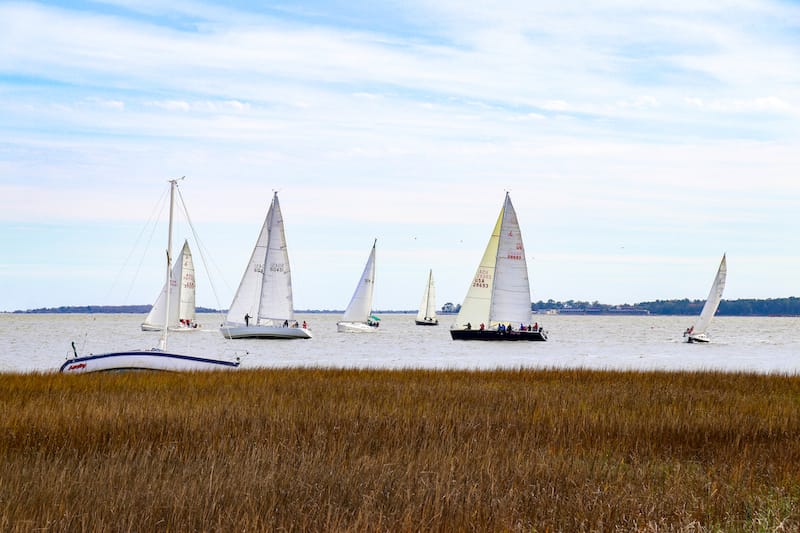 There is even a possibility to encounter bottlenose dolphins along the cruise, and of course, pelicans. Depart from the city for a scenic hour-and-a-half tour of the harbor by an 80-foot boat.
A variety of cruise times are available throughout the day, with numerous morning, afternoon, and even sunset cruises.
The cruise is family-friendly, and grants excellent opportunities to behold the setting sun on the pretty harbor and main attractions nearby while learning about the history altogether.
>> Click here to check cruise rates and availability
Check Out the Charleston Museum
As one of the oldest museums in the United States and one that is highly esteemed for its impressive collection including natural history, historic artifacts, natural history, and decorative arts, the Charleston Museum shouldn't be skipped during your trip!
Some permanent exhibits include Charleston Silver, craftsmanship claimed to be some of the South's finest with collections ranging from the colonial era through the Victorian Age, as well as a showcase on the Native Americans who first inhabited the Lowcountry, as well as the enslaved African Americans and the colonists who partook in the transformation of the region.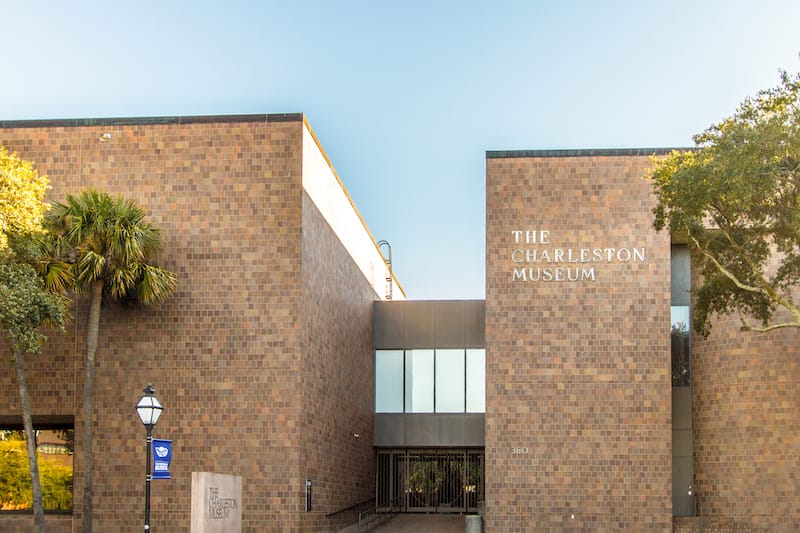 You can also check out the Armory, with collections of historic weapons for military, hunting, and duels that date back to the mid-18th century, Becoming Americans & City Under Siege, which explains the role the city played in the American Revolution, from protest to independence, with artifacts and mannequins wearing historical garments, the Bunting Natural History Gallery, and the Historic Textiles Gallery.
Address: 360 Meeting St, Charleston, SC 29403
Visit the Gibbes Museum of Art
The beautiful Beaux Arts architecture of the Gibbes Museum of Art is just the beginning.
It has a fine art collection of over 10,000 American works, primarily focused and connected locally, but also includes works from the South.
The permanent collections include portraits, sculptures, paintings, decorative art objects, multimedia, and miniature portraits created by American artists, many of which have connections to Charleston, such as Ned I.R. Jennings, Charles Fraser, Jeremiah Theus, Henrietta Johnston, Mary Roberts, William Melton Halsey, and George LaGrange Cook.
One of the main highlights of Gibbe's Gallery are the Miniatures Collection, which is renowned for being the first-ever miniatures to have been painted in America by notable figures, such as Charles Fraser, whose Book of Records is also available for display.
The museum strives to introduce new art forms and thus offers 6 to 8 special exhibitions per year to connect with a broad and diverse audience.
Address: 135 Meeting St, Charleston, SC 29401
Where to Stay in Charleston, SC
If you're looking for the best places to stay in Charleston in winter, these are some of our top picks in the gorgeous city!
Did we miss any of the best things to do in Charleston in winter?
Let us know your favorite winter activities in the comments! Thanks!
More Southern Travel Guides
Pin this Winter in Charleston Guide