Are you planning a quick trip to the Big Easy? This guide is the ultimate one day in New Orleans itinerary (for a first-time traveler!).
Are you planning your trip to New Orleans last minute?
Below are some of the top tours, hotels, and more in New Orleans! Be sure to book ahead!
Top Experiences & Tours in New Orleans:
Top Lodging Options in New Orleans:
There is so much to love about New Orleans (or NOLA as it is affectionately known) — nonstop rhythm and blues, epic Mardi Gras celebrations, and a diverse and growing food scene!
There is one thing for sure, no matter your interest; you will be guaranteed not to be bored in New Orleans as it is one of the coolest cities in the US!
The biggest problem is, how in the world do you fit in a visit to this one-of-a-kind city in one day? Is it even possible? Heck yes!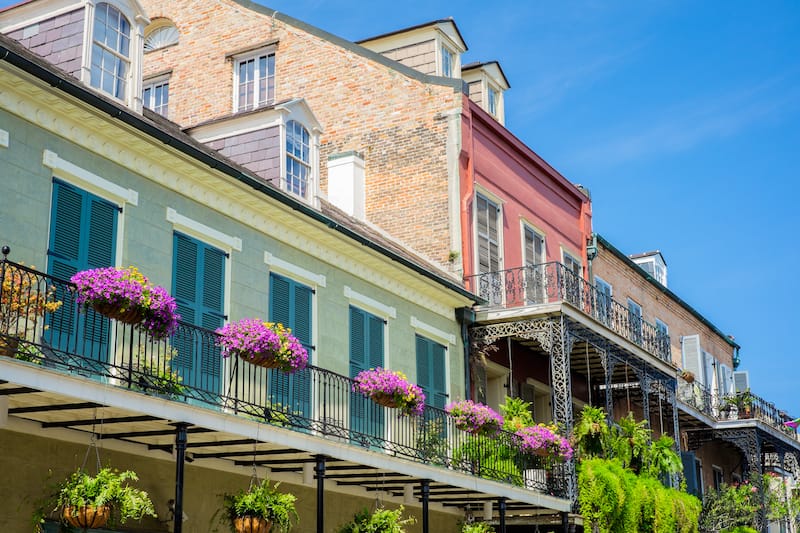 Don't skip New Orleans if you only have 24 hours; it is absolutely still worth a visit, and this one-day itinerary will show you how to spend it!
How to Spend One Day in New Orleans
Breakfast and Coffee in New Orleans
Start your day with all the cool cats in the Warehouse District at the hip Bearcat Café — with a name like that, how can you not want to check it out? This is one of the best vegan and gluten-free friendly spots in New Orleans!
Their menu is filled with irresistible options no matter what time of day you visit, but I think breakfast is the cat's pajamas!
Live it up with a zesty Mex-inspired ranchero bowl topped with tantalizing cashew cream and a sweet butterfly matcha latte.
Just make sure you leave just a little room for our next stop!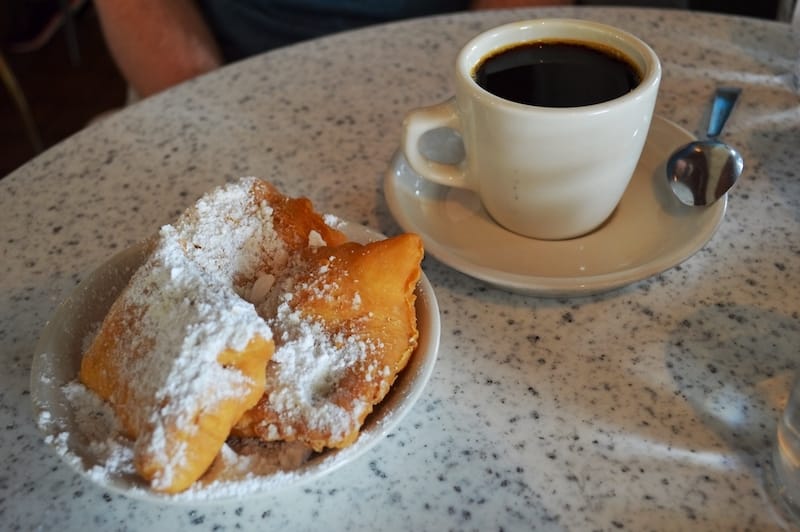 Before making your way to the French Quarter, you'll need a little caffeine boost to keep you buzzing and maybe a sinful treat to go along with it! There's only one place to go — Breads on Oak.
This fantastic downtown bakery is the best place for a donut, stuffed brioche éclair, or a peanut butter blondie — whatever you're craving, they've got you covered! It's also close to your next stop!
Throw Some Beads (Or Don't) In the French Quarter
If this is your first trip to New Orleans, you'll want to wander through the city's famous French Quarter at least once, even if you're not into the all-night party scene.
The vibrant neighborhood is full of bead-slinging, late-night parties, and giant daiquiris, but there are quieter streets filled with antique shops, the beautiful Jackson Square, and the history of Voodoo.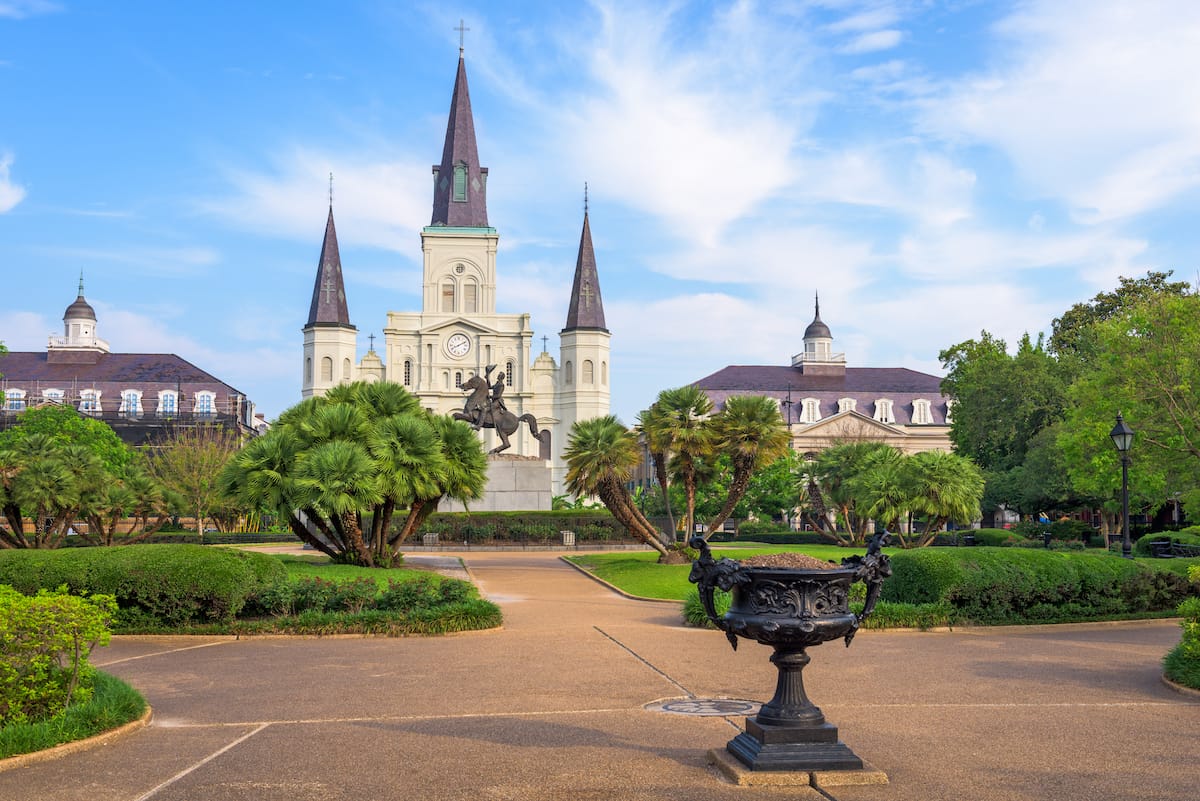 If American Horror Story: Coven had you intrigued by mystical Voodoo, then there is no better place to stop in the French Quarter than Voodoo Authentica.
Here you can learn all about its roots with Marie Laveau, including dispelling the myth that Voodoo has anything to do with dark magic; its name means pure light.
If you're interested in learning more about this historic part of town, consider booking a walking tour. Many tours also pass by or visit neighboring cemeteries, which are essential to NOLA's history.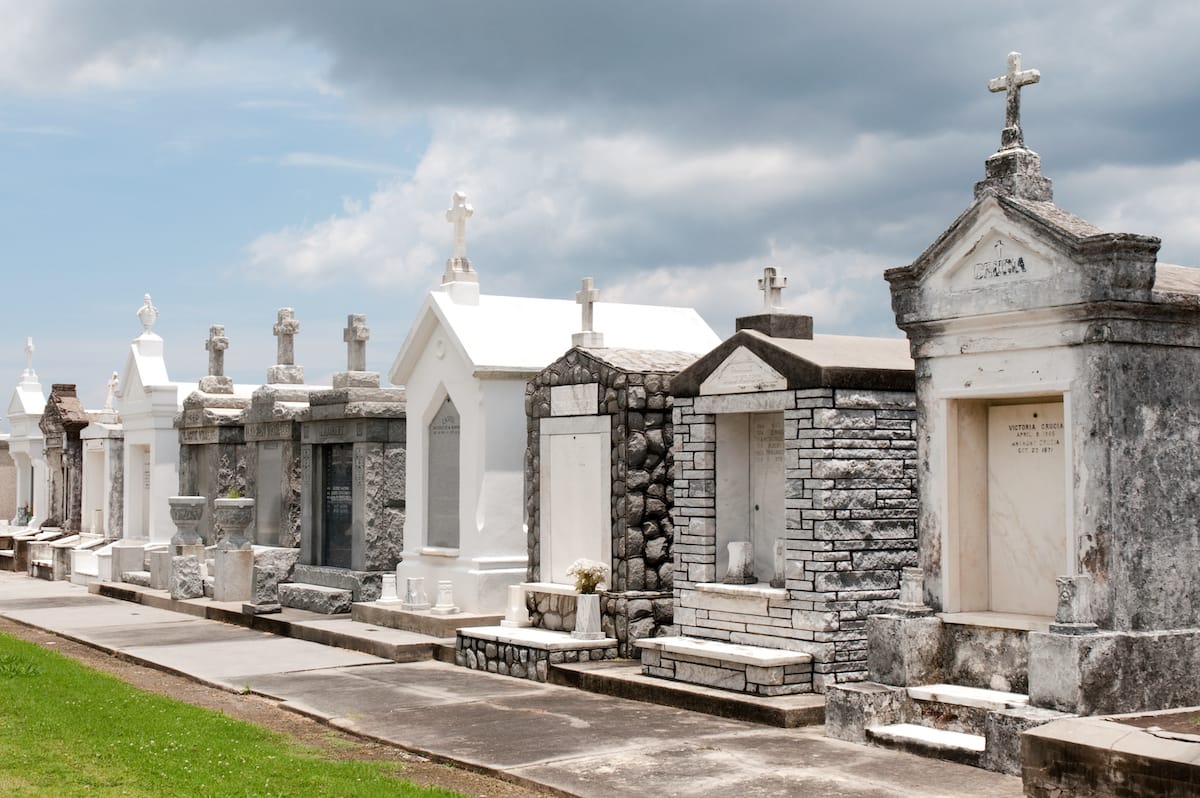 Learn about the Magic of Mardi Gras
Once you've sufficiently explored the French Quarter, head to Mardi Gras World. It is a must if you only have 24 hours in New Orleans!
Although Mardi Gras happens in February, the preparation takes all year, and here you can see where over 50 parades and 1,000 floats are created, bringing the city's carnival celebration to life.
The tour starts with a bit of history to help visitors understand how Mardi Gras was started and why it's so to the culture and spirit of New Orleans.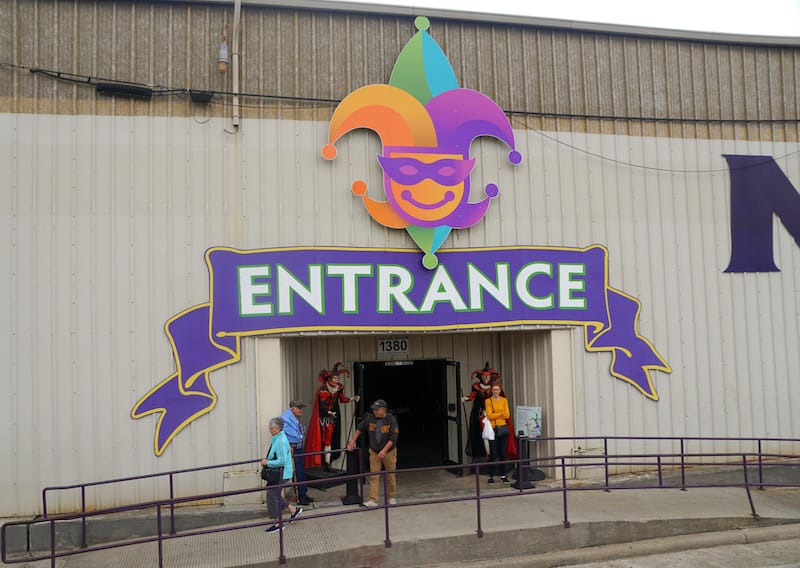 Afterward, you get to explore their 30,000 sq. ft. warehouse and get up close and personal with giant floats and memorabilia from past parades — this is an amazing activity for kids!
The warehouse is also home to many of the talented artists who are responsible for creating all of the larger-than-life floats and art. If you're lucky, you might get the opportunity to see them working on a new project for the upcoming celebration.
Enjoy a Soulful Lunch in New Orleans
After all of that exploration, it's time to refuel, and there is no better place than I-Tal Garden.
Here you can indulge in some of New Orleans' best soul cuisine — collard greens, cornbread, sweet potatoes, mac-n-cheese, but I suggest you don't skip the Cajun oyster bites!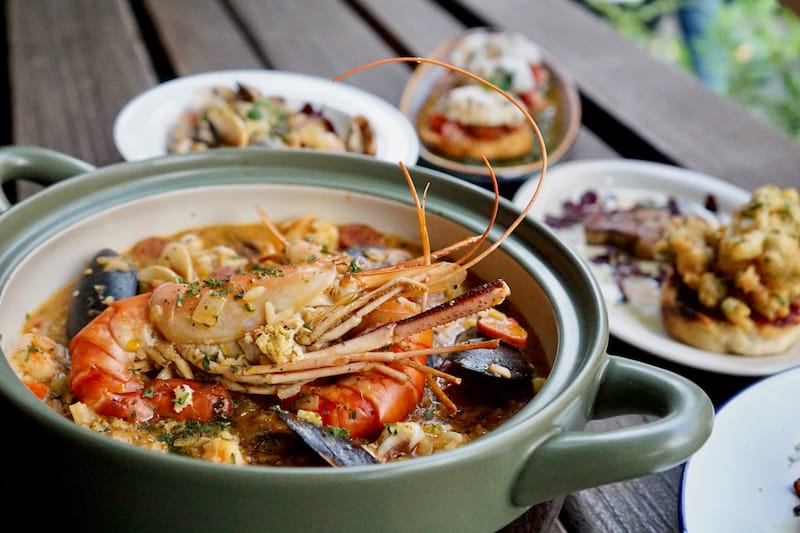 Make sure to ask the chef for his favorite sauces to pair with it! After you've stuffed yourself with their excellent specialties, you've got to get ready to wander the chic streets of New Orleans' Garden District.
Wander Through the Garden District
We're getting out of downtown and heading to the trendy Garden District.
This neighborhood is home to shady streets, opulent mansions, and independent boutiques. The vibe here is much slower than in the French Quarter or Central Business District.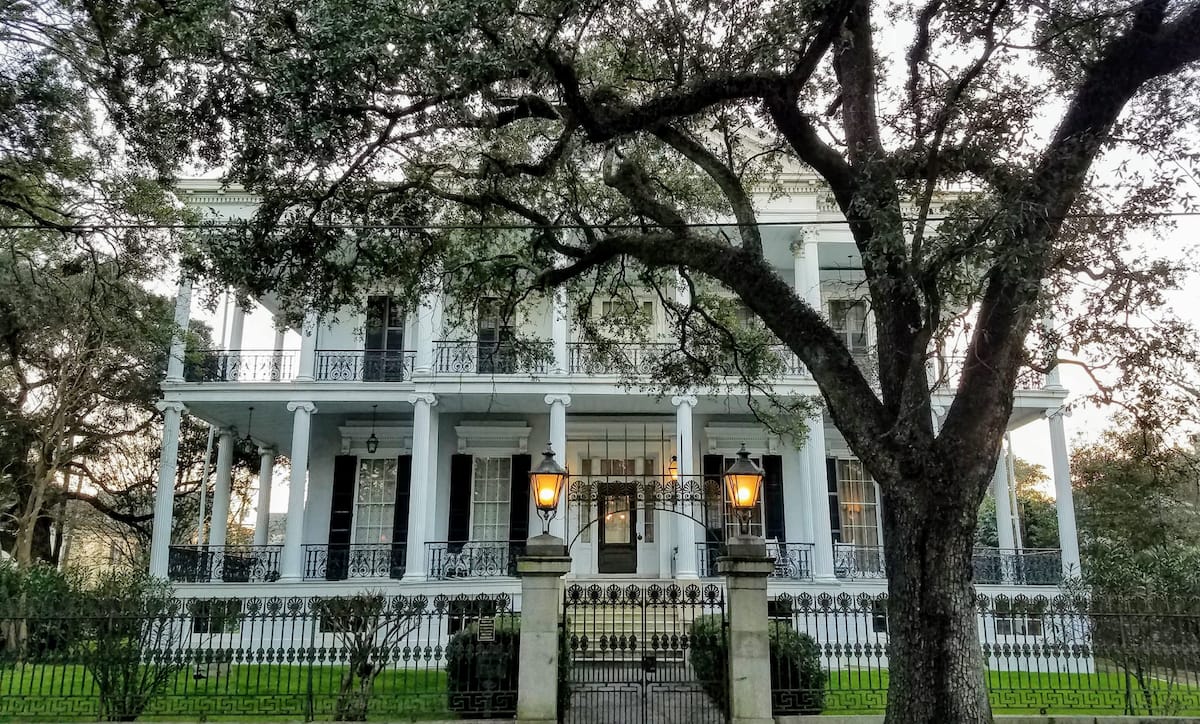 Grab a sweet tea and stroll the gorgeous streets — to see some of the most impressive homes wander down St. Charles Avenue and Prytania Street.
Don't be surprised if you run into a celebrity — from movie stars to authors; many have called this neighborhood home. Sandra Bullock still has a home there.
After gawking at the beautiful homes, head to Magazine Street for miles of shopping. The area is full of a mix of unique independent boutiques, cafes, and restaurants.
To learn more about this area and its history, consider booking one of the many walking tours or a bus tour.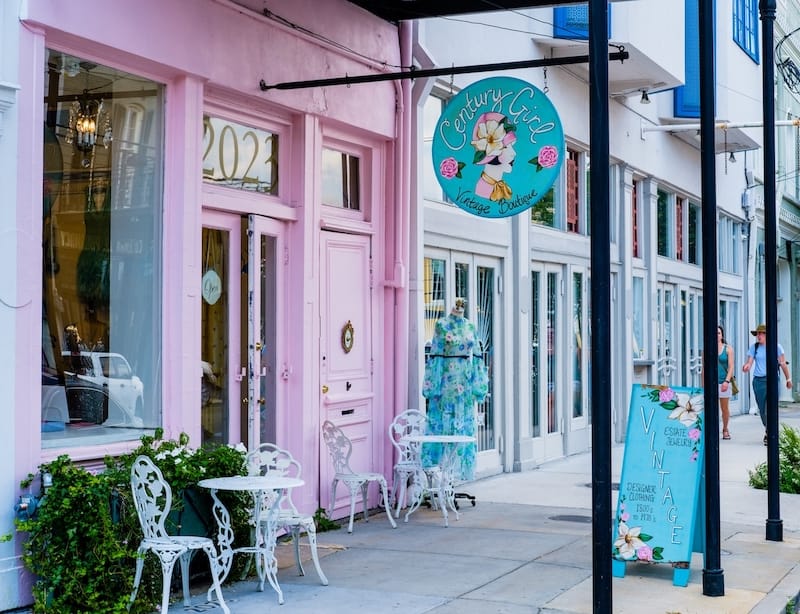 Some of the tours explore the architecture of the area and visit Lafayette Cemetery No. 1, while others pass through the neighborhood in conjunction with other parts of New Orleans.
Enjoy Dinner and Music
Phew! It's been quite an awesome day in New Orleans, but we're coming to a close.
As you round out your one-day New Orleans itinerary, you've got one last neighborhood to check out — Bywater.
This neighborhood is known for its laid-back nightlife, colorful murals and artwork, and unique places to eat, like our next stop.
For dinner, pop into the eclectic Sneaky Pickle + Bar Brine for a mouthwatering lineup of tacos, burgers, fries, and more — they have something for everyone to enjoy.
A visit to New Orleans isn't complete without a bit of music, and one unique spot for that is Bacchanal Wine.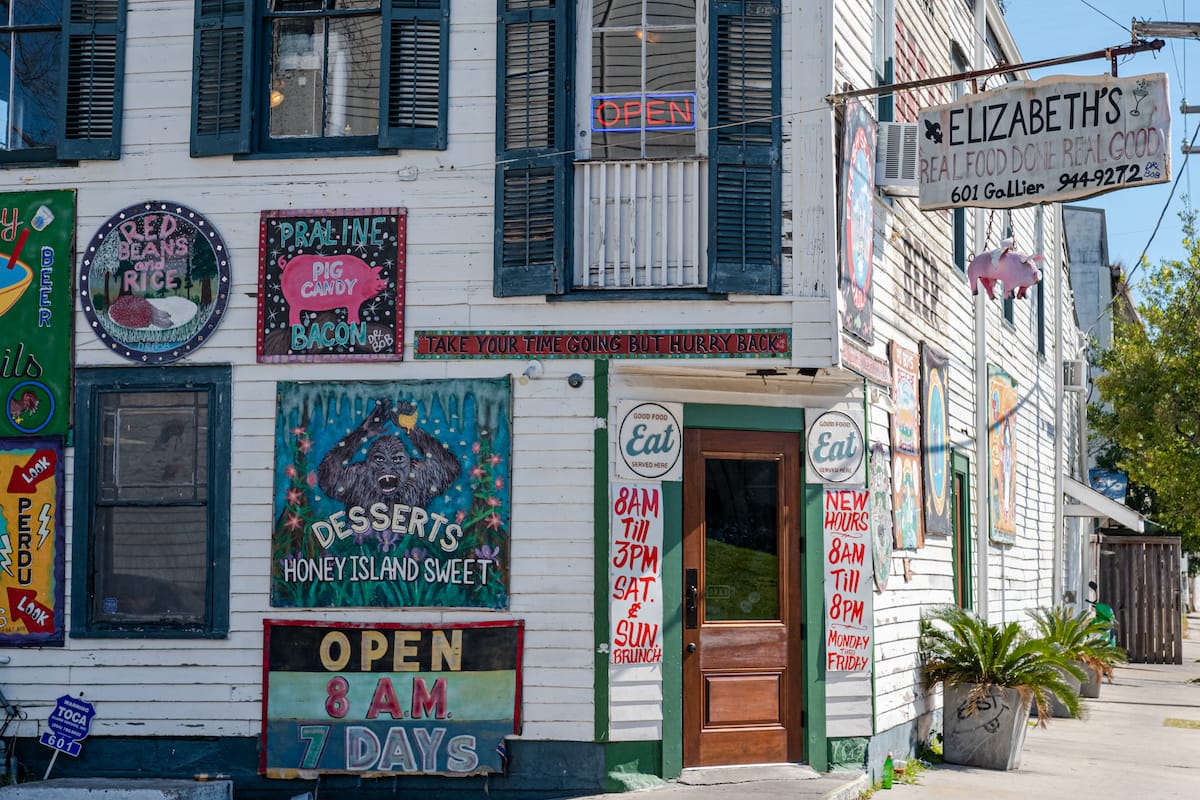 Right in the heart of the Bywater neighborhood, this funky spot has a great selection of natural wines, small plates, and live music.
Every day, the backyard patio comes alive with a variety of music from local musicians. Once you grab your drink, head to their patio or upstairs bar and enjoy live music under the stars.
More Than 1 Day in New Orleans?
If you have more than 1 day in New Orleans, you will find plenty of things to do to keep occupied!
You can check out our 2 days in New Orleans itinerary for suggestions, or a few of our favorites below.
Swamp and Bayou Tour from New Orleans
One of my favorite tours as a kid that I took was a swamp tour from New Orleans. These bayou tours are the perfect thing to do if you have kids and more than just one day in New Orleans!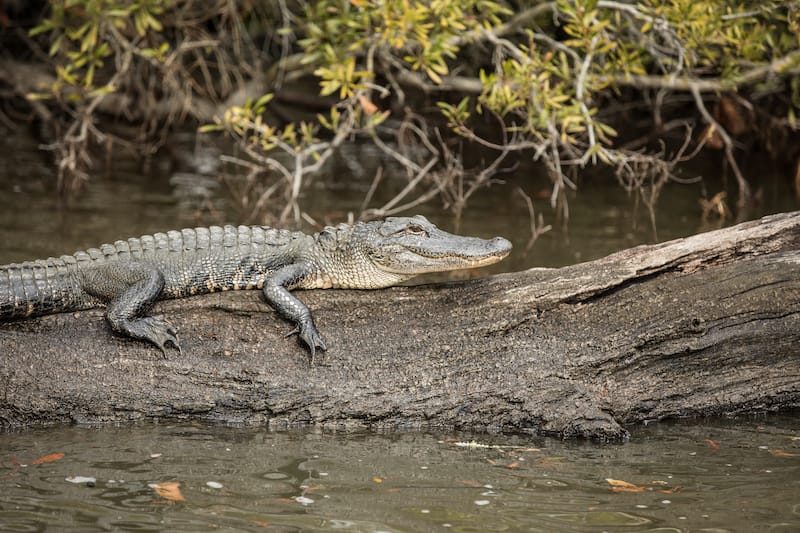 This tour will grant guests the chance to see alligators, turtles, snakes, raccoons, birds, and more in the Barataria Preserve! You'll get to hear stories about local Cajun culture while slowly cruising through the bayous on a boat.
Transportation in an air-conditioned vehicle is included and you'll meet on the Mississippi River for this 2-hour tour.
>> Click here to check tour rates and availability
Take a Food Walking Tour of the French Quarter
While this guide leads you to some of the French Quarter's best spots, the best way to really learn about its culinary history is to take a food tour!
This tour guides you along the streets of the French Quarter in a small group where you'll get to check out some of the city's most famous restaurants (some even internationally known!), drink renowned cocktails, and more.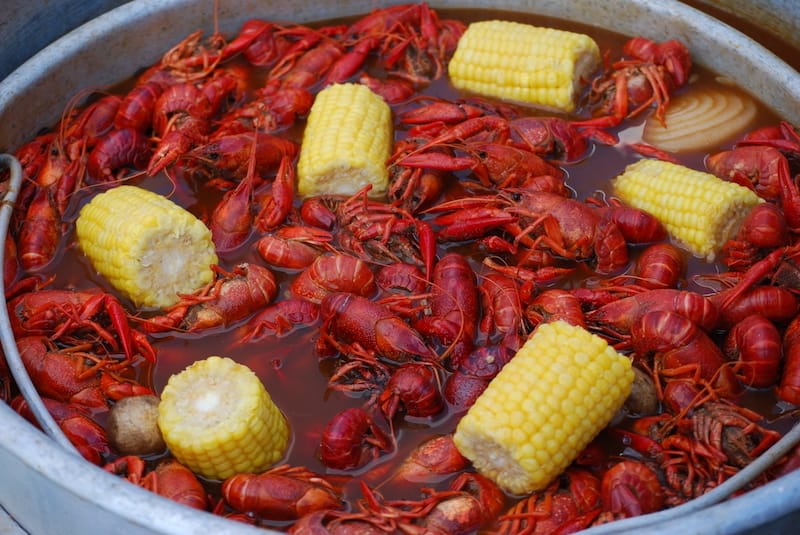 You'll have the chance to try NOLA favorites like gumbo, beignets, and other treasures. The tour lasts for three hours and ends in the French Quarter where you can party, or keep eating!
>> Click here to check tour rates and availability
Take a Haunted Ghost and Voodoo Tour
New Orleans is renowned for its haunted buildings and history and it is the perfect place to take a haunted ghost tour!
On this tour, you'll see famous New Orleans attractions such as the LaLaurie Mansion and the New Orleans Pharmacy Museum, all while getting the low-down on how these places became some of the city's most notoriously creepy spots.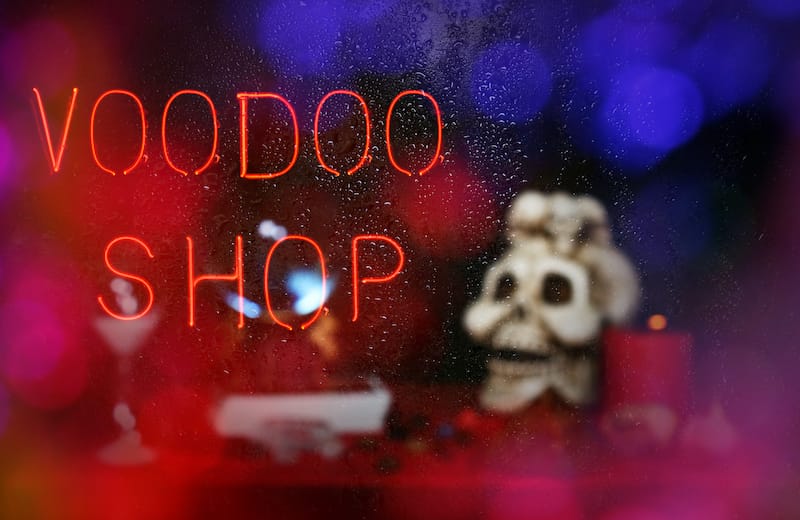 The tour includes a local guide who will inform you about each of the places and its history and you will also get to know more about the history of voodoo in New Orleans, as well as some stories about vampires.
The tour will end in the French Quarter.
>> Click here to check tour rates and availability
Where to Stay in New Orleans
Although you're only hanging out in New Orleans for one day, you'll want to pick the perfect neighborhood to base yourself.
To stay close to all of the action and bus lines, check out hotels and rentals in The Central Business District or French Quarter.
One important note about staying in the French Quarter, it can get noisy!
If you're a light sleeper or have no interest in partying, you may want to choose something in the Central Business District instead, but remember, it's only one night. Maybe pack a set of earplugs to ensure you get a good night's rest!
Here are some of our top hotel choices in the Big Easy:
Did we miss any of the best things to do in New Orleans in one day? Let us know your tips for a one day in New Orleans itinerary in the comments.
Author Bio
Rebecca lives in Metro Detroit and is the creator of the vegan travel blog and consulting company Veggies Abroad, which was born from her love of travel, and the question she gets asked after every trip, "What in the world did you eat?"
When she isn't checking out new vegan hot spots, you can find her hanging out with her furry children or daydreaming about traveling to new destinations full of vegan food.
More Southeast USA Guides
Pin this New Orleans 1 Day Itinerary