San Diego is known for many things, such as some of the best beaches in Southern California… and tasty coffee is slowly becoming one of the things making the city famous.
This is a guide to the best coffee shops in San Diego, California, and will include several amazing San Diego cafes worthy of visiting if you're headed to this Southern California city.
Are you planning your trip to San Diego last minute?
If youʻre booking your trip to San Diego last minute, we have you covered. Below are some of the top tours, hotels, and more!
Top Experiences and Tours in San Diego:
Top Hotels in San Diego:
Pendry San Diego (Lux)
Bayside Cove Chateau (Mid)
Holiday Inn Express San Diego (Budget)
If you have any additional places to recommend for coffee in San Diego, please drop them in the comments.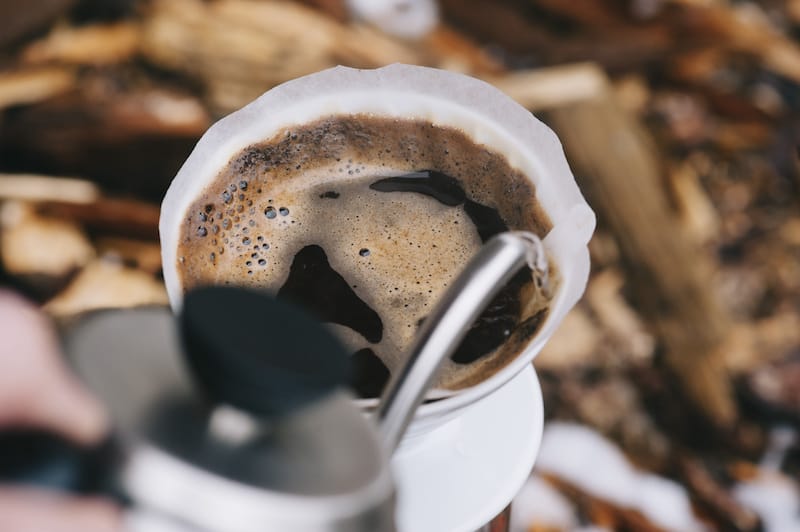 Best Coffee Shops in San Diego
Visiting a new city is always a wonderful thing. The sights, the people, the food… there is so much you need to experience, and all your senses are sent into overdrive.
But sometimes, you just need a moment for yourself, far away from crowds of countless tourists. And while there are many things to do at night in San Diego, it is always great to have things to do during the day.
Daytime is usually best spent in a local coffee shop, preferably in a place that is not too busy but close to a busy street or the hotel or San Diego Airbnb you've booked for your trip.
It will allow you to do some people-watching, get a good sense of the city's vibe, and yet remain slightly detached from it all as an observer.
San Diego is an absolutely perfect city for that, and the San Diego coffee shops that exist in the city provide you with everything you need (like a good coffee maker) and more. Here's a list of the best ones.
Best San Diego Cafes
Copa Vida
We start this list of best coffee shops in San Diego with Copa Vida because their shop on West Broadway Street is exactly what we described in this article's introduction.
It is right in the city center but secluded from the main street, so you will be able to watch the crowds go by and let waves of San Diego's energy wash over you from a safe distance.
Apart from many excellent types of coffee, however, you can choose between numerous varieties of tea too if you fancy something with a bit less caffeine in it.
A quick lunch is also one of the options here, plus there are various events you can participate in this place that will bring you closer to your drink and help you enjoy it more.
Great location and great shop, no doubt about that! It definitely should be an essential stop on your San Diego itinerary!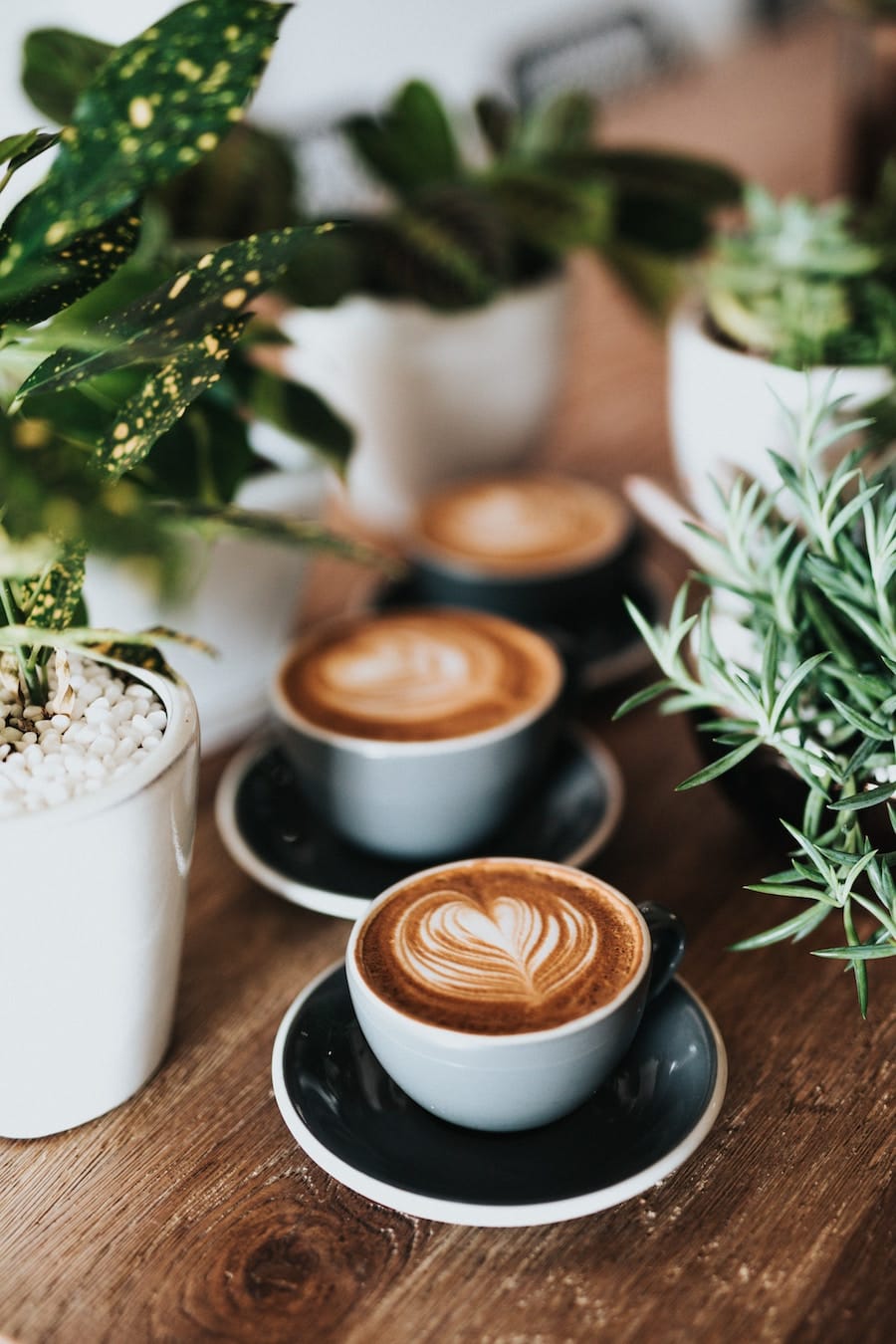 Better Buzz
Better Buzz is without a doubt one of the most popular chains of coffee shops in the city, quite possibly THE most popular one.
In total, they are present at eight locations in San Diego, but their main shop in Hillcrest is really a thing of beauty. If you happen to be in that neighborhood, look it up – you won't be sorry.
The company is completely dedicated to sustainability and they offer some very interesting seasonal coffees like Charcoal Mocha, Rose Water Latte, Honey Latte, and stuff like that.
Don't let the names scare you; these are all incredibly delicious. So if you want to enjoy a nice surrounding with a very creative and fairly unique cup of coffee in hand, this the place for you.
Coffee and Tea Collective
Now, these are some true coffee fanatics, right here. Coffee and Tea Collective is dedicated to craft coffee, which means they have some excellent beans here, all varieties of which have been carefully selected.
Creating a cup of your favorite beverage is a meticulous ritual in this place, but the way coffee is treated here guarantees only the highest quality.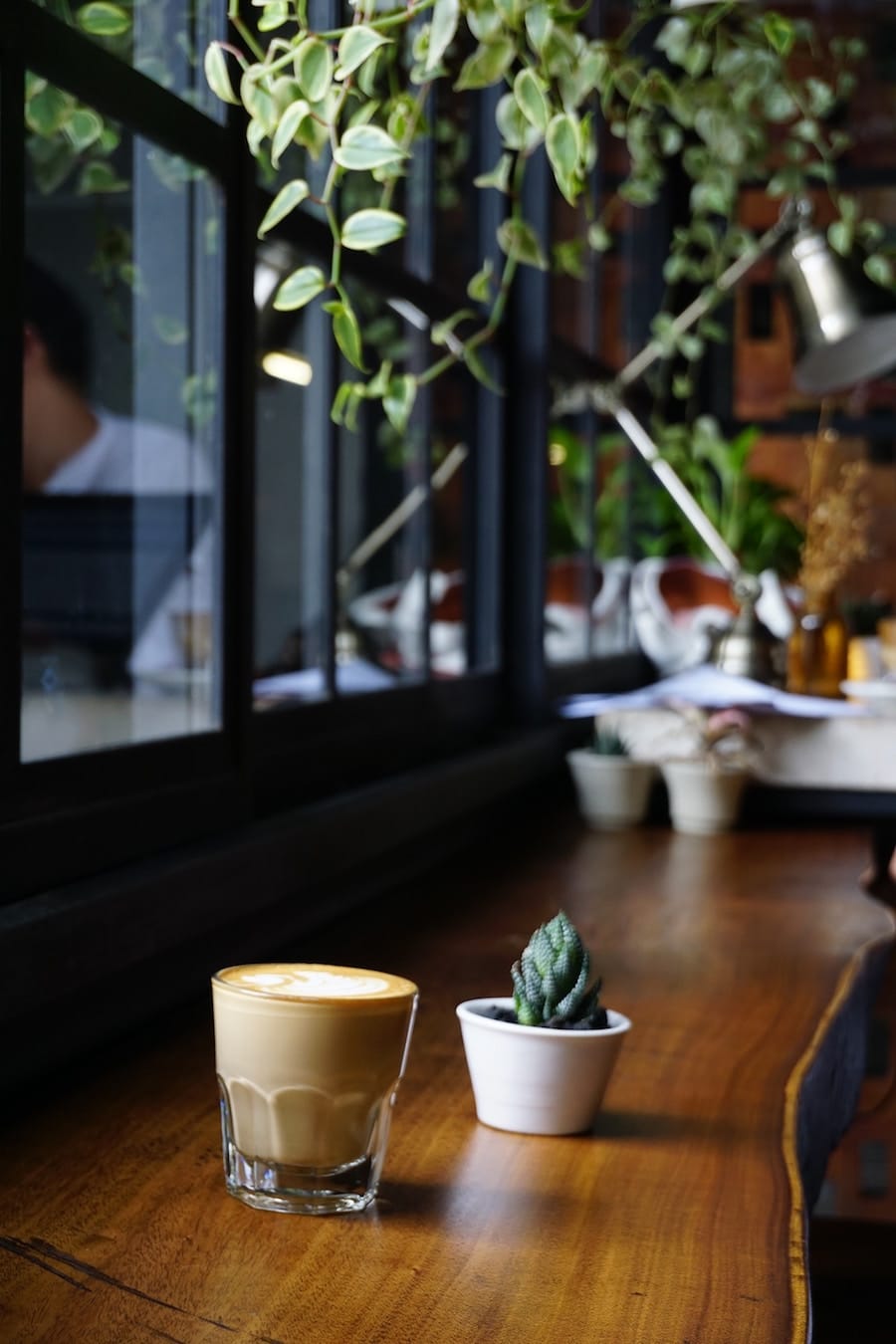 As you can guess from the name, though, you are no limited just to coffee here.
A variety of different types of tea is also available, so you can enjoy that too in very bright, modern and pleasant spaces in East Village or North Park.
Oh, and if you have someone back home who would love a bag of nice coffee or unique tea, just buy one here. It'll make for a great present.
This place definitely has some of the best coffee in San Diego for caffeine lovers.
Lofty Coffee
If you're spending a weekend in San Diego, a trip to Little Italy and its farmer's market will probably be on your agenda.
To get a boost of energy before you start browsing the market, head to Lofty Coffee for a nice breakfast.
Oh yes, they serve some great pastries here if you want a real Italian breakfast, but they also have breakfast and lunch menus (all organic).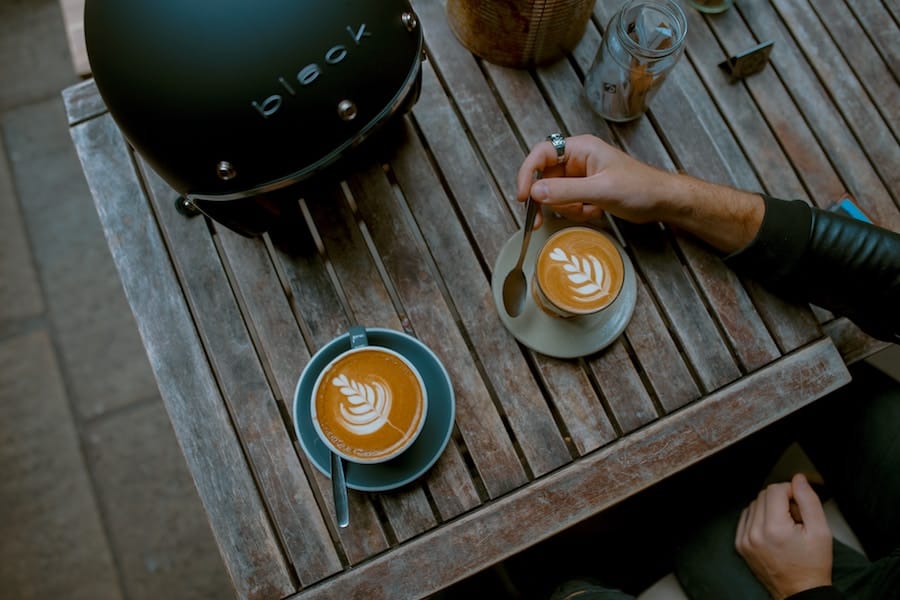 Organic tea is also a part of the offer, so you're in for a great start of your day if you come here.
Salted caramel latte or a mocha with a croissant filled with ham and cheese plus an organic egg on the side. Sounds delicious, doesn't it? Coming here is a fantastic start to a weekend full of activities.
Put Lofty Coffee on your list of amazing San Diego coffee shops to visit.
Young Hickory
North Park is without a doubt a great neighborhood to get a decent cup of coffee, and Young Hickory blends into that environment perfectly.
However, this is a San Diego coffee shop with a twist: apart from great coffee, they also serve (more than 30) craft beers here!
As a matter of fact, even some breweries from Europe are represented in the shop, too. So, if you like both beverages, you can always come here and get the best of both worlds.
Naturally, various dishes are also available, with breakfast, lunch, and dinner being served all day.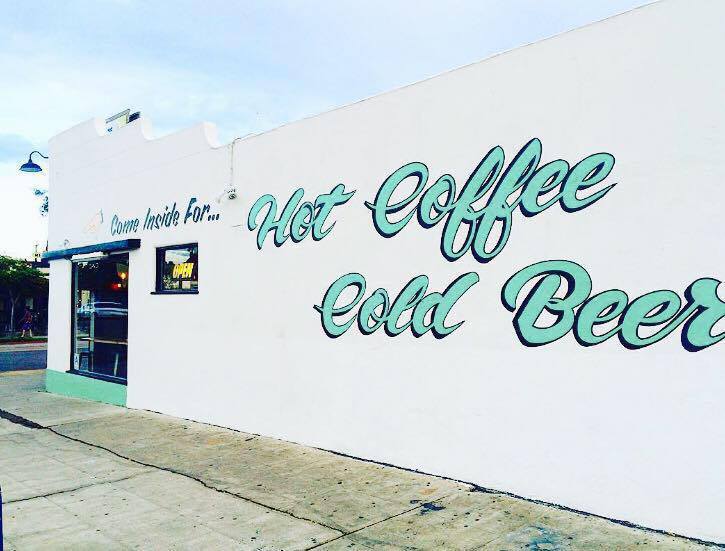 Add to that the numerous varieties of tea you can choose from, several salads, and a few smaller bites and you get an all-encompassing menu that will satisfy pretty much anyone. Craft beer lovers, this one's for you!
Holsem Coffee
Still in North Park for this one. Holsem Coffee is a great place for those who are looking to snap a few photos for their social network accounts while enjoying their morning drink.
Not only is this place well designed with loads of natural light, but it also has some spectacular brews, creations as they call it.
For example, how about a cup with spiced honey and cream?
Baklava and lavender are also pretty extravagant choices, but when you see that they actually have a Nutella cold brew on the menu, we bet you'll go right for that.
Anyway, no matter which beverage you choose, it will be something very special and will definitely cause your social network account to go abuzz with activity. Not to mention it'll taste great. Give them a try!
Holsem Coffee is known for being one of the best coffee shops in San Diego.

Philz Coffee
Philz Coffee is a chain of coffee shops present throughout the US, and this Californian city is no exception.
Despite it being a part of a chain, though, many locals will tell you that this is the best coffee shop in San Diego.
It's easy to see why: it's a great place for breakfast, with loads of pastries, muffins, cookies, bars and even burritos available.
You won't be hungry in this place for long, that's for sure. As for the coffee, Turkish style is their main forte.
However, what sets them apart from the competition is that they have 20 unique blends that originate from all over the world. Certainly a place worthy of your time and money.
Communal Coffee
But maybe you're not here on holiday. Maybe there is work to be done and you need a place where you can do it in peace.
Well, Communal Coffee is the best coffee shop in San Diego for that, with great workspaces that will make you feel comfortable and relaxed.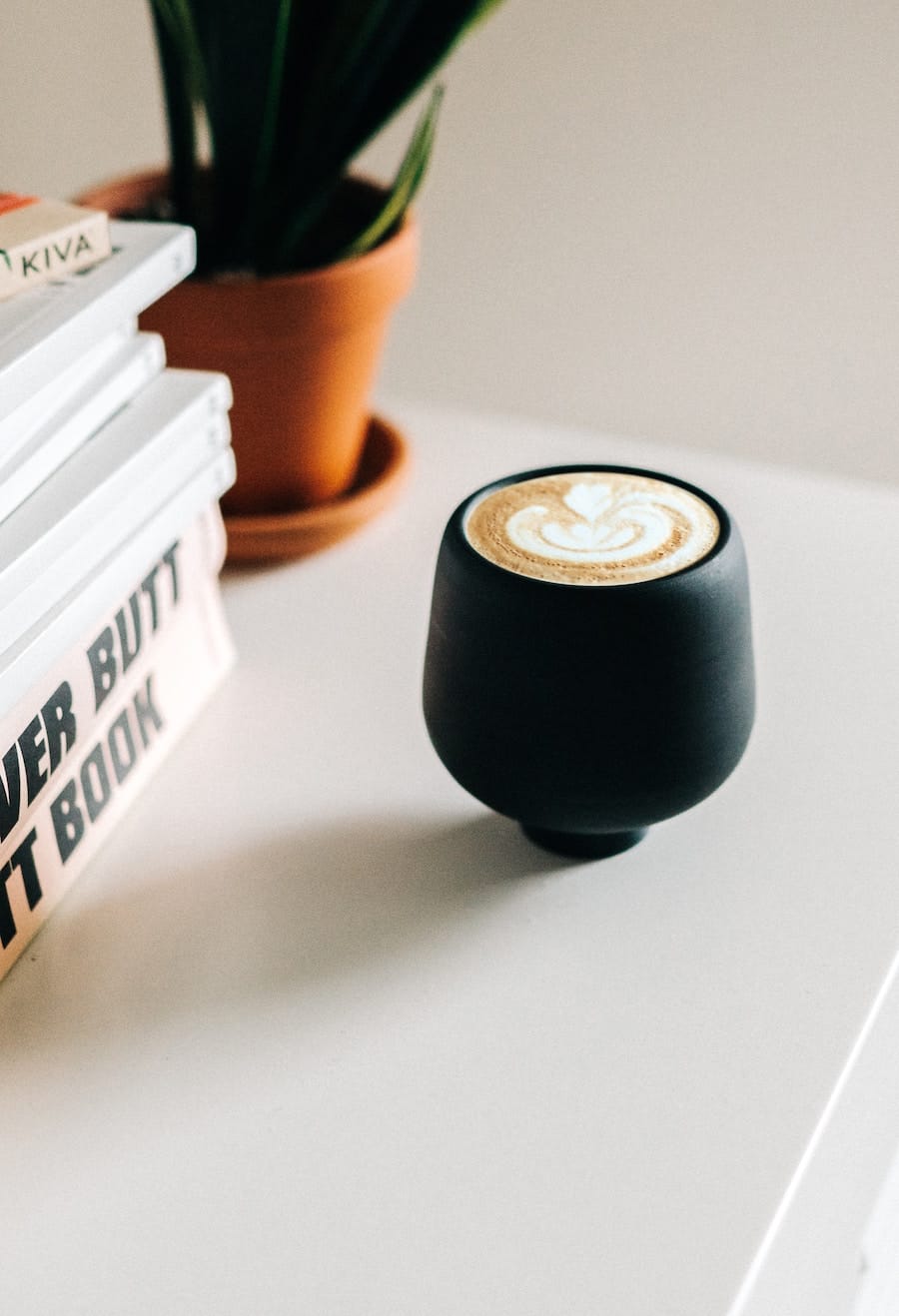 As they say, their aim was to create something that "encourages creativity and fosters collaboration" and they have most certainly succeeded.
Hot coffee, cold coffee, tea, seasonal drinks… everything's there, including some fairly interesting combinations (lavender honey latter and sea salt caramel latte first come to mind).
Add to that the fact that there are plenty of great pastries, bagels, sandwiches, toasts, and even Donut Mondays if you're feeling hungry, and you'll be able to put in some serious hours when you sit down here.
Dark Horse Coffee Roasters
Dark Horse Coffee Roasters has four shops across San Diego, but no matter which one you choose you will be drinking your beverages in one of the coolest coffee shops in the city.
The great chilled-out atmosphere will allow you to enjoy drinks thoroughly, and when it comes to coffee the people running this company are willing to go the extra mile.
Well, several thousand miles to be exact. You see, they serve coffee from places like Kenya, Ethiopia, and Colombia here, but the thing is that these people actually went there and chose the beans they wanted.
How's that for dedication? There's no way you won't love every single sip of their creations!

Bay Park Coffee
Last but not least, Bay Park Coffee is a great place to visit if you find yourself in Mission Bay.
It's not flashy and extravagant, but if you want some quality coffee in a quiet location, you really can't do much better than this.
Breakfast is also served until 1.30 PM, consisting of tasty and healthy dishes such as acai bowls, yogurt bowls, and stuff like that.
There are also some nice sandwiches if you prefer that. As for the coffee, you have the usual offer of espresso, latte, cappuccino etc., but there are also some very interesting creations from Bay Park Coffee's own crew.
Maple A Go-Go, a cold brew with maple syrup, sounds (and tastes) particularly attractive, as does their Vietnamese ca phe sua.
If you're in the neighborhood and need a place where you can take a break, by all means – just come here.
Final Thoughts about Coffee in San Diego
As you can see, the selection of coffee shops in San Diego is extremely big. There are many other chains (or single shops) you will come across, but the ones mentioned in this article are most certainly among the most popular ones.
There is something for literally every type of coffee lover in this city, but the variety of special lattes and the intriguing flavors used in their creation is what really takes the cake.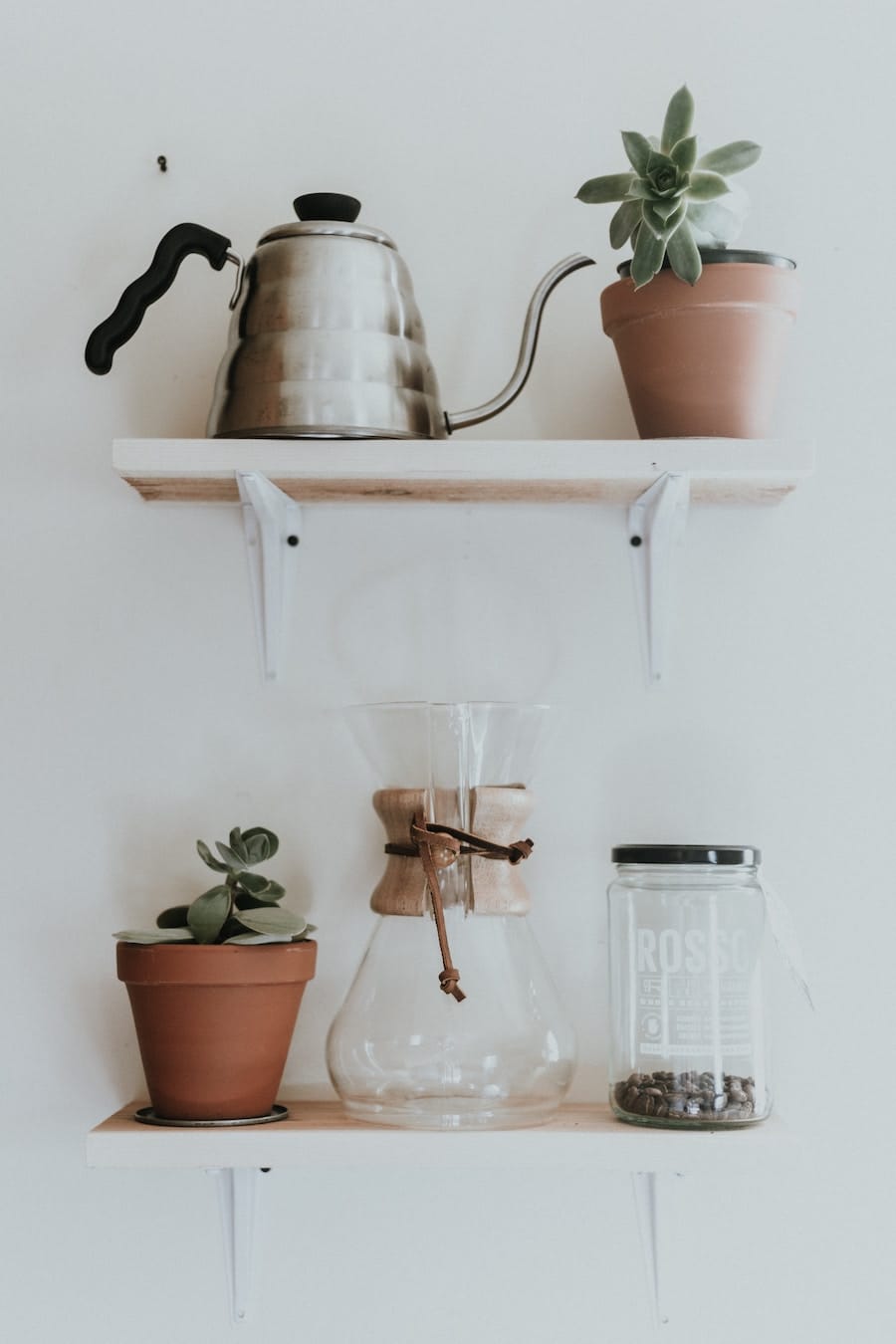 Do keep in mind that most of these places sell small packages of their own coffee, so if you find something you particularly like you can buy more and take it back home with you.
And since many of these shops are also small businesses, they also sell their merchandise (T-shirts, branded coffee cups, etc.), which can serve as a pretty neat souvenir for you or for your coffee-loving friends.
Not to mention that you can also sometimes stumble upon an event or even a class dedicated to this illustrious beverage.
In any case, San Diego coffee shops are an important part of the city's identity, and you will absolutely love exploring what they have to offer. Enjoy!
And if you know where to find the best coffee in San Diego, please drop us a comment with a suggestion!
BIO: Anca is the founder and chief editor of One Day Itinerary, a travel blog dedicated to those who want to make the most of their time in a new city, even if they only have only one day there.
Thanks to the fact that she has traveled literally all over the world, she can tell you the dos and don'ts of pretty much every major city in the world. As a matter of fact, she's already done so in her blog posts.
Additional California Travel Resources