Are you looking for the best things to do in Julian CA for your upcoming trip? We've got you covered!
Are you planning your trip to Julian last minute?
If youʻre booking your trip to Julian last minute, we have you covered. Below are some of the top tours, hotels, and more!
Top Hotels in Julian:
This guide contains the top Julian attractions, landmarks, and more!
Did we miss any amazing places to visit in Julian? Let us know in the comments – thanks!
Best Things to Do in Julian CA
The best things to do in Julian can be for a weekend getaway or even just a day trip. This American small town is a great place for a city escape!
It starts out with an early drive from San Diego up to the Cuyamaca mountains. Once you're there you have a lot of options to choose from.
Decide if you want to shop, eat, tour the historical areas, or enjoy some great hiking trails nearby.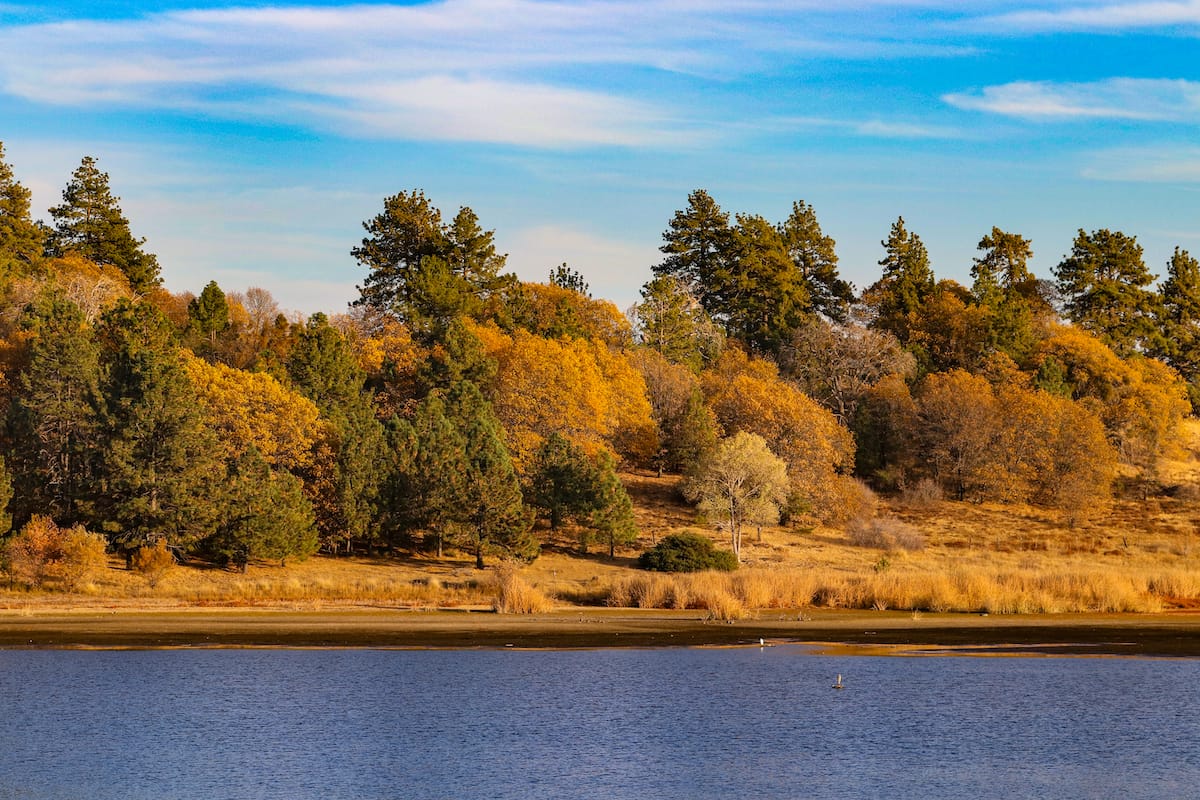 Enjoy Horseback Riding
Riding horses is a popular activity for many family vacations, and this mountain town is no exception.
Among all the things to do in Julian, horseback riding offers a great view of the forest and green mountainside.
Integrity Stables has been open since 1995 and offers trail rides as well as private lessons. They even have a pony ride option for kids.
Check Out the California Wolf Center
Downtown Julian has the California Wolf Visitor and Nature store. You can learn about wolves, buy a gift to help with conservation, and ask about tours of their wolf reserve.
There are three tours to choose from: wolf conservation tour, behavioral enrichment tour, or private tours
Tours are typically Friday through Monday and range from $30-$45 per person, with the private tours being a little more than that. Kids under $4 are free, and members get really good discounts.
Tour a Gold Mine in Julian
Tour a gold mine or visit the historical buildings in Julian. You can see the Eagle Mine and High Peak Mine which are restored and preserved as a part of California's history.
Eagle Mining Co. offers 1-hour tours of the 1870's gold mines, with no reservations needed.
Julian Mining Company offers a variety of activities. Kids and adults can pan for gold for a small fee or even gem sluicing which ranges from $15-$80.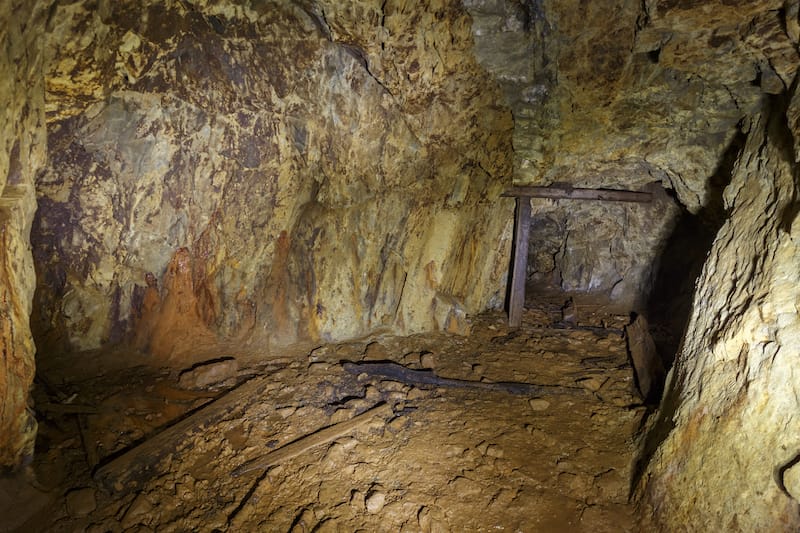 When gem sluicing, you sift through ore rough to find gemstones. The package you buy will determine what type and quantity of gems you will find in the ore rough.
There is also tomahawk throwing, a dig pit, and a kids' train ride.
Enjoy the Parades and Festivals of Julian
Depending on when you go, there may be an event going on such as the Fiddle Festival or Grape Stomp Festa.
You don't have to officially be a part of these communities to enjoy their festivals.
On a visit that happened to line up with the fiddle festival, we sat in the town hall for a bit listening to the fiddle players, left a donation, then continued on our way.
Looking for something to do around the holidays? Julian hosts the best small town 4th of July Parade and a fun Country Christmas festival.
Go Apple Picking at a Local Orchard
As Julian is famous for its apples (and apple pie!), apple picking is a very popular pastime in the early fall.
Make reservations at an apple orchard and pay an average of $20 for a u-pick apple bag.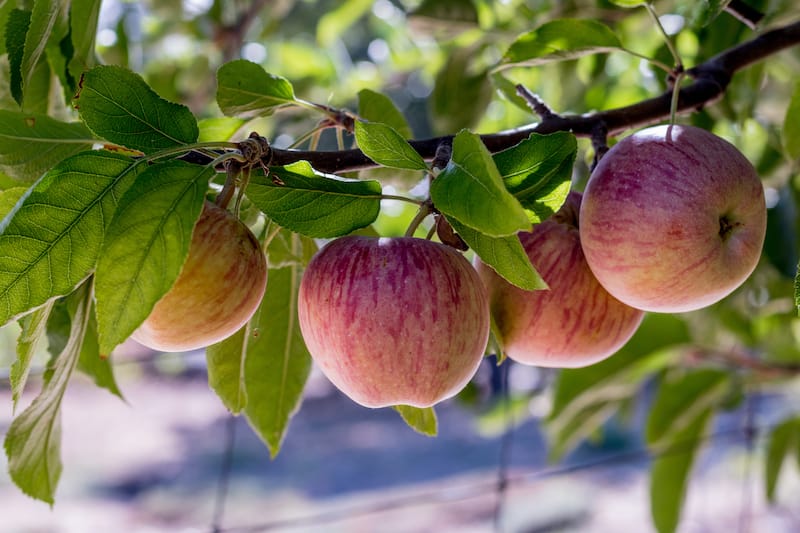 Choose from farms such as Crosscut Farm and Orchard, Ranchita del Reo, and Volcan Valley Apple Farm from September through late October for apple-picking fun.
Visit a Camel Dairy
Oasis Camel Dairy is a must-visit for things to do in Julian. General Admission is $15 (kids 3 and under are free), or you could pay more for a small group private tour.
Take a look at the camels, feed them a treat, and watch the camel and birds show. Camel rides are an additional $15 per person ages 4 and up (under 200 lbs).
Before you go visit the gift shops for some camel dairy treats and gifts like milk chocolate and soaps and lotions.
Hike Stonewall in Cuyamaca Rancho State Park
Stonewall Peak Trail is about a 4-mile, moderate hiking trail up to a fantastic viewpoint.
Cuyamaca Rancho State Park offers a lot of recreational fun in addition to Stonewall Peak, including two campgrounds, several trails, and day-use picnic areas.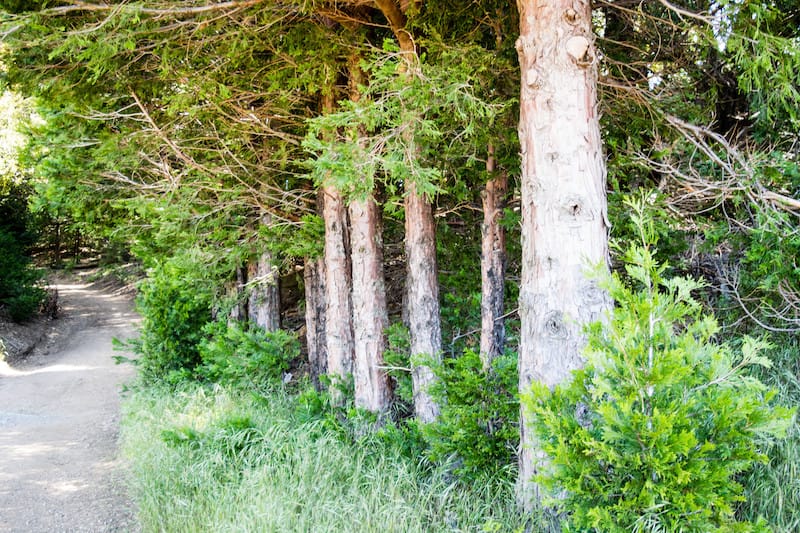 In the winter, it's one of the closest places to get snow in San Diego.
One of our favorite things to do in Julian is to take the sled down the gentle slopes by the picnic area across from Stonewall Peak, then drive into town for shopping and apple pie.
Taste Fresh Cider at the Cider Mill
The Cider Mill typically has some fresh apple cider samples available and is a must on every trip to Julian.
They have old-fashioned candy as well as a variety of snacks, honey, butter, and cider.
I always stock up on apple syrup and green apple licorice when we go, and the girls love to pick out a fun-flavored honey stick.
Check out the Julian Book House
Tucked away at the west side of Main Street Julian is the Julian Book House. This quaint bookstore sells good condition, used books, as well as some rare finds.
It's truly a gem for any bookworm.
Relax (or Get Active!) at Lake Cuyamaca
For water lovers, Lake Cuyamaca is about 15 minutes away, where you can go on a boat or fish. It's also a great spot for bike riding.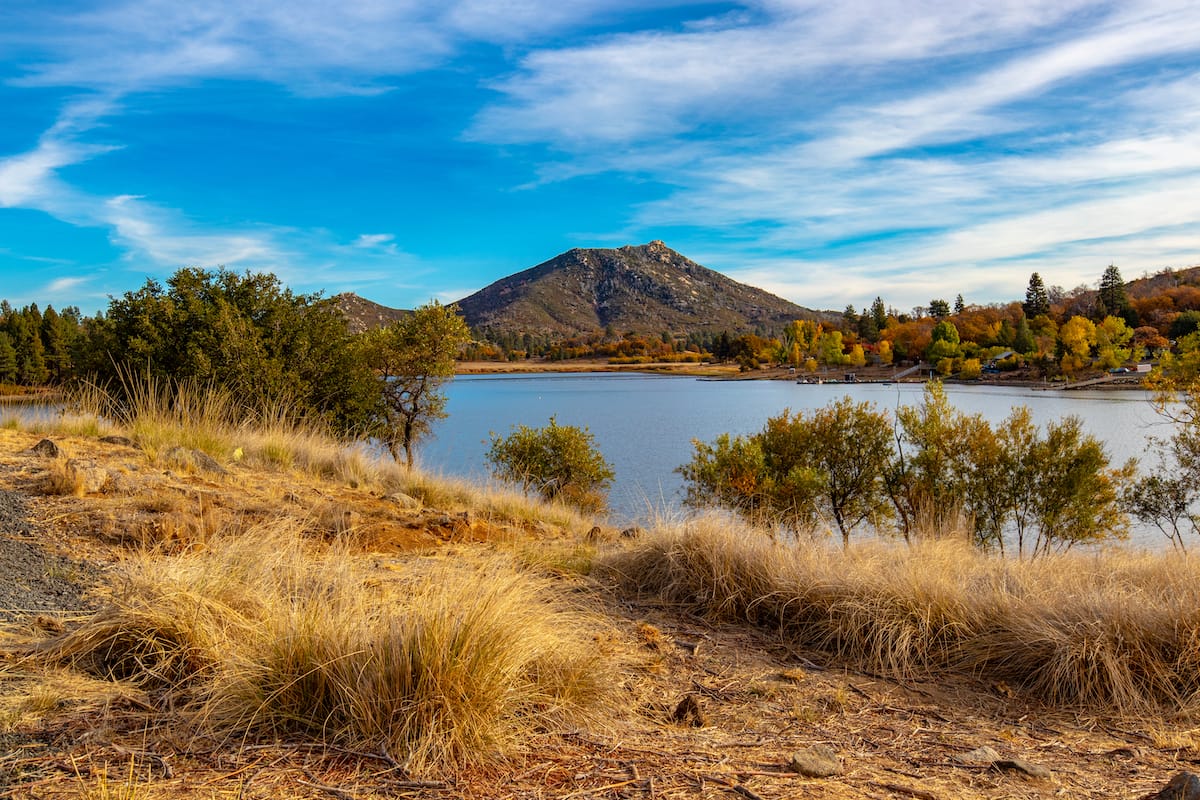 It's a great spot for a picnic by the water. There's a playground by the lake, hiking trails nearby, and lots of birds for bird watching.
Shop for Gifts at Boutique Stores
With many small boutique shops selling clothing, jewelry, art, toys, and antiques, it's easy to find something for everyone.
The Warm Hearth of Julian is a shop much larger on the inside than the storefront will lead you to believe. The upstairs is full of kitchen and home decor with the downstairs area having seasonal items and garden decorations.
They even have a great selection of fun options for your fairy garden.
Pro Tip: Get a head start on Christmas presents. If it's nowhere near December, just make sure you have a list on your phone so you don't forget who you got what.
See the Milky Way and Go Stargazing
Julian, California, has a very dark sky which is perfect for star gazing. It's one of the few places in San Diego.
The Julian Dark Sky Network was actually created to protect the dark sky areas, allowing for continued stargazing fun without city light pollution.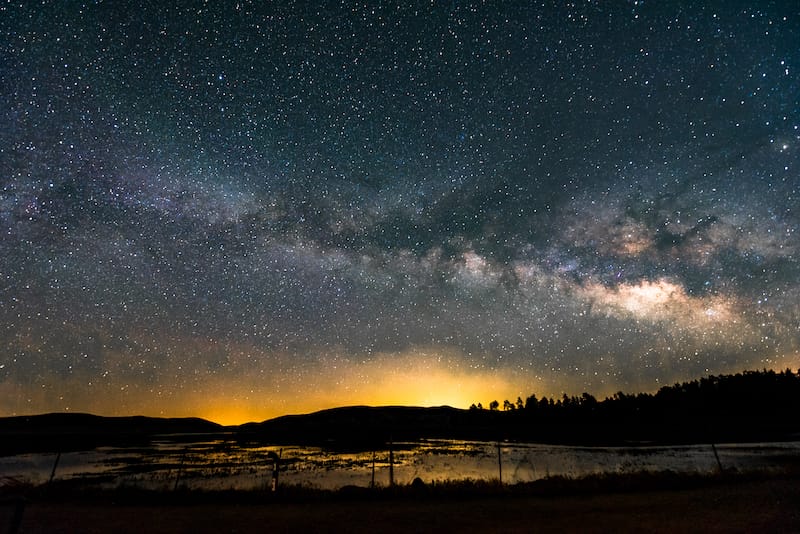 It is the second place in California to be accredited by the International Dark Sky Association (IDA).
Just three miles from Julian Town Hall, Desert View Park is the perfect place to view the starry sky. There are no facilities, but it's only 5 minutes from town, so just plan accordingly.
Where to Eat and Drink in Julian
Other restaurants to choose from include pizza, Mexican food, pubs, and diners.
Mom's Pie House
Julian is famous for its Apple Pie which you can get from Mom's Pie House or Julian Pie Company.
Both are amazing pie houses, but Mom's Pie House is our personal favorite. You can watch the various, delicious pastries being made from the storefront window as you shop along Julian's Main Street.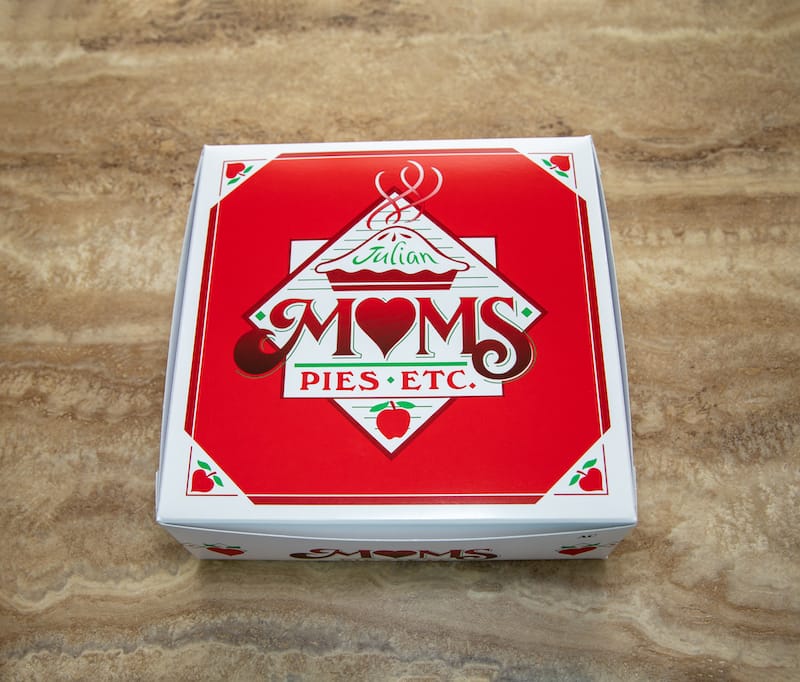 Pro Tip: Stop at Mom's Pie House Wynola. It's about 6 minutes away and is less crowded than the Mom's Pie House on Main Street in Julian. Buy a whole pie and some apple cider to take back home. Then make another detour to Dudley's Bakery 5 more minutes down the road.
Julian Tea & Cottage Arts House
Are you planning to celebrate a special occasion? Have a tea party at the Julian Tea & Cottage Arts House.
With unlimited pots of tea you'll start out with soup and tea sandwiches followed up by dessert.
If you don't want to reserve a light meal and tea tasting, you can pursue the shop for an assortment of teas to take home.
The store also has a good variety of tea-themed treasures and knick-knacks.
Julian Cafe and Bakery
Go right across the street from Mom's Pie House for a perfect place to eat lunch.
Order a thick, juicy burger with french fries from Julian Cafe and Bakery and wash it down with an ice-cold coke in this old western-themed restaurant.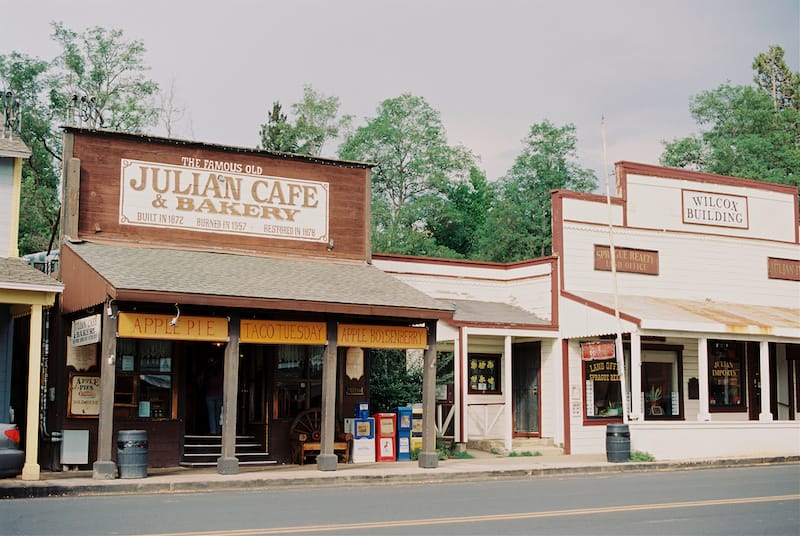 Get the special to add on apple pie a-la-mode for dessert.
Where to Stay in Julian
If you want to make a weekend out of your mountain adventure, there are plenty of great choices.
Rent a cabin or Air BnB; stay in a cottage, bed & breakfast, or an inn; or even camp out under the stars.
Julian Lodge
If you are hiking part or all of the Pacific Crest Trail (PCT) which goes from Mexico to Canada, the Julian Lodge is the perfect hiker's hotel.
The PCT goes right by Julian and the Julian Lodge has laundry service available. They also have a community supply box during the popular hiking season.
Even if you aren't a thru-hiker, there are many shorter trails nearby and the hotel is very close to town.
It offers modern comfort and amenities with double, queen, and king-size bed options.
Pine Hills Cabin
We've rented a cabin just a couple blocks from Main Street, Julian, a few times now and absolutely loved the quiet atmosphere.
You're surrounded by trees and birds chirping, away from the hustle and bustle of the city.
Pine Hills Cabin is one of the many cabin options in the area. It has 3 bedrooms, a full kitchen and dining room, and a game room.
Lots of things to do in Julian are very close as the cabin is in a central location.
Julian Gold Rush Hotel
The Julian Gold Rush Hotel was established in the 1890s. This quaint, historical inn even has canopy beds, quilts, and a cast-iron fireplace.
It's the oldest hotel in southern California that still runs as a hotel. Book a room with or without a seating area and check out the beautiful views of the hotel's gardens.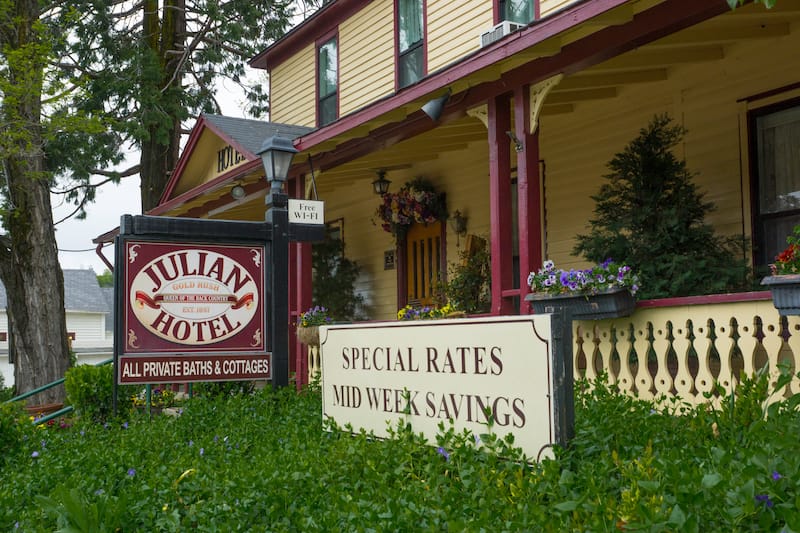 Located on Main Street in Julian, the Julian Gold Rush Hotel also offers a complimentary breakfast.
Blue Bird Cottage
Featuring 2 bedrooms, 1 bathroom, a kitchen, a dining room, and a living room, Blue Bird Cottage in Julina is a great choice if you want a house for yourself instead of a hotel room.
There is a terrace and a balcony for relaxing and taking in the peaceful mountain atmosphere. There are a total of 3 beds, and Blue Bird Cottage can sleep up to 4 guests.
Pets are welcome and the cottage is conveniently just over a mile from town. This makes it a great cottage location for all the things to do in Julian.
Butterfield Bed & Breakfast
If you are looking for more of an intimate bed and breakfast accommodation, Butterfield Bed & Breakfast is a 5-room inn perfect for a countryside getaway.
They boast a gourmet breakfast in addition to a pantry filled with snacks, coffee, tea, and cider throughout the day.
The bed and breakfast sits on 3 acres of Julian's mountain countryside and each of the 5 rooms offers a unique and charming theme.
One of the things to do in Julian is to book a horse and carriage ride from the Butterfield Bed and Breakfast into town for dinner in Julian. The town is within walking distance which allows for lots of opportunities to shop and eat.
Eaglenest Bed & Breakfast
Located just one block from Main Street Julian, Eaglenest Bed and Breakfast offers suites each with a different style. Some suites even have fire pits, patios, or even a private entrance.
Not only do you receive a complimentary breakfast, but there are also freshly made desserts every day.
If your looking for a more secluded hotel experience, then this bed and breakfast may be for you as opposed to a hotel.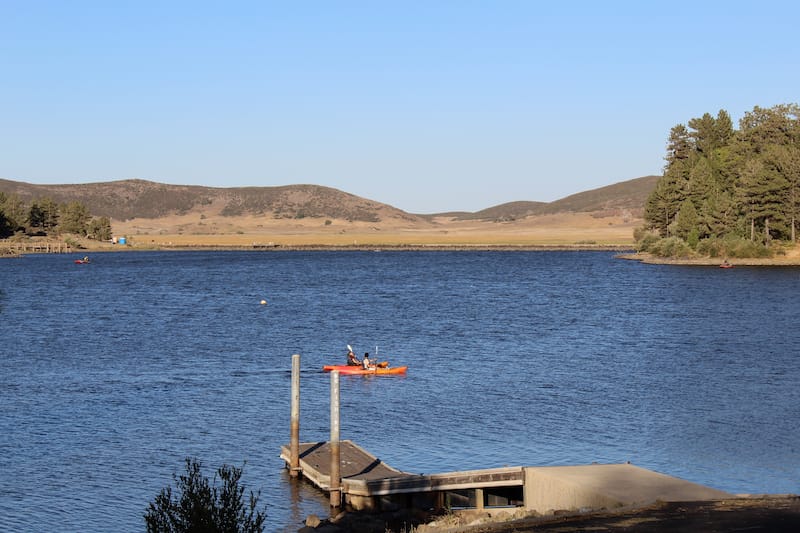 Camping near Julian
Campgrounds nearby in Cuyamaca Rancho State Park offer quite a few options, perfect for the whole family. Pack your camping essentials to enjoy the outdoors, but also make a trip close to downtown Julian while you are in the area.
Stay at Green Valley Campground and splash around in Green Valley Falls.
If you're not staying overnight at this campsite, you can easily just visit the falls for the day and splash around in the water. Just remember it can be friend up in the summer.
Mount Laguna Campground offers spacious sites, perfect for camping games and activities, and William Heise County Park Campground offers lots of shade.
All of these are family-friendly sites with restrooms, plumbing, and showers. Some sites are also RV friendly. All of the campgrounds offer great hiking options nearby and are within a short drive of Julian.
Did we miss any of the best things to do in Julian CA?
Let us know your favorite Julian landmarks and attractions in the comments!
More California Travel Guides