It took me eight years of living in Europe to take a Baltic ferry. I have visited the Baltics and Nordics so many times (I mean, I lived in Norway for four years!), but I never seemed to hop aboard a ship and sail to my next destination; it was all about the plane journey.
In January, I randomly ended up in Tallinn after a Baltic storm canceled my ferry to Helsinki in the Åland Islands.
This took me to Tallinn. I took the Tallinn to Helsinki ferry with Tallink Silja and it was wonderful… except I ended up queasy and seasick. Fast forward two months and I found myself back on a Tallinn Helsinki ferry with Tallink Silja Line… this time determined to experience the journey to its fullest and not as a seasick, tired traveler.
This post will discuss why you should take the Tallink Megastar in between Helsinki and Tallinn and why you should treat yourself to an upgrade to Comfort Class or Business Class while on the ship!
Part of my reasoning for never taking the Helsinki Tallinn ferry was because I assumed it would be extremely expensive.
As it turns out, I couldn't have been more wrong. In fact, even upgrading your trip to Comfort Class or Business Class is pretty affordable and the amenities are worth it.
I was really interested in showcasing the different luxuries and amenities of each type of upgrade on this Tallinn – Helsinki trip as I think they are both really viable and smart options for travelers depending on what you are doing in either city.
Another big thing I wanted to do was I wanted to cruise along the Tallink Megastar ship, the new ship from Tallink Silja that was built in January 2017. Why did I want to sail with the Megastar? Well, let's just say that when I first saw the name, I thought it was my name and I was confused.
Then, I threw my glasses on and reread the ship's name and got a bit giddy. If it wasn't my destiny to travel from Tallinn to Helsinki aboard a ship with basically the same name as me, I don't know what is.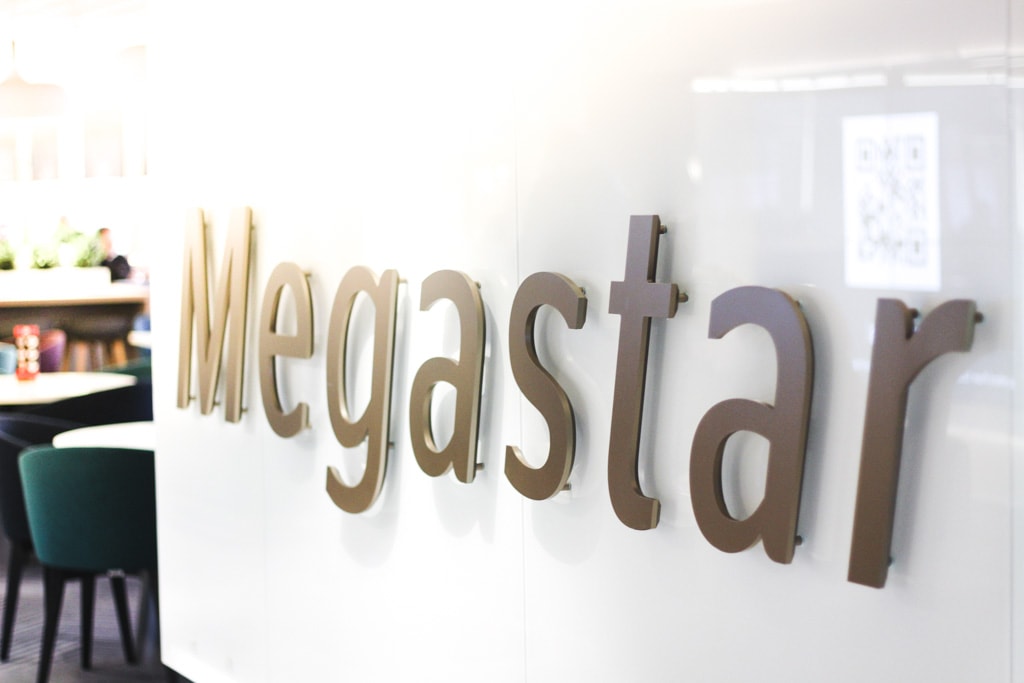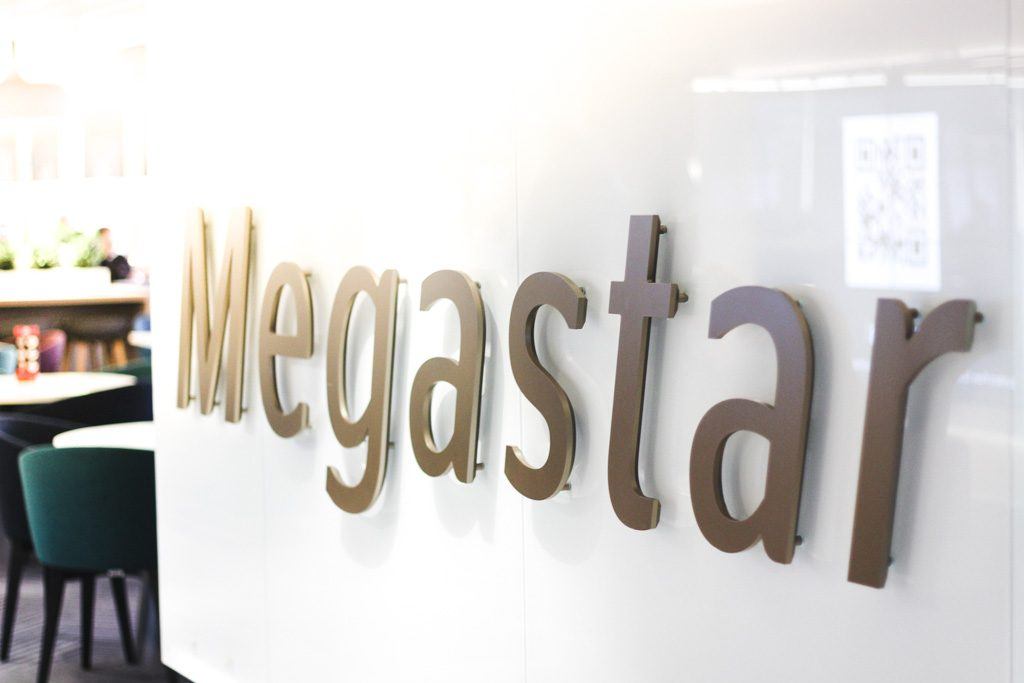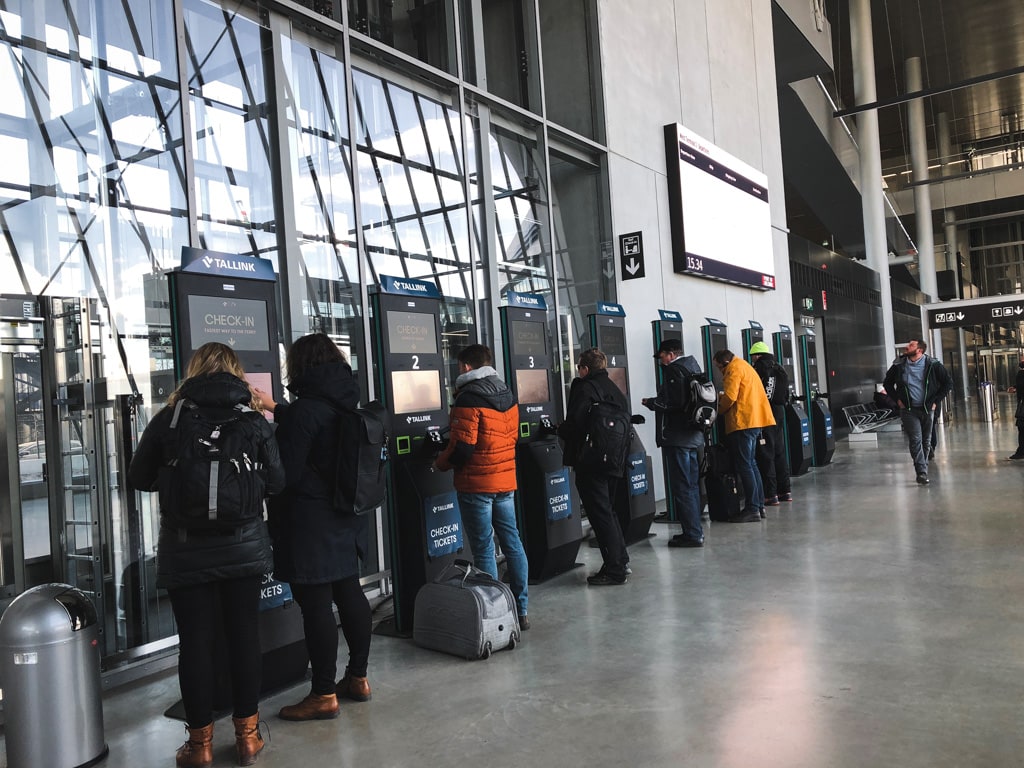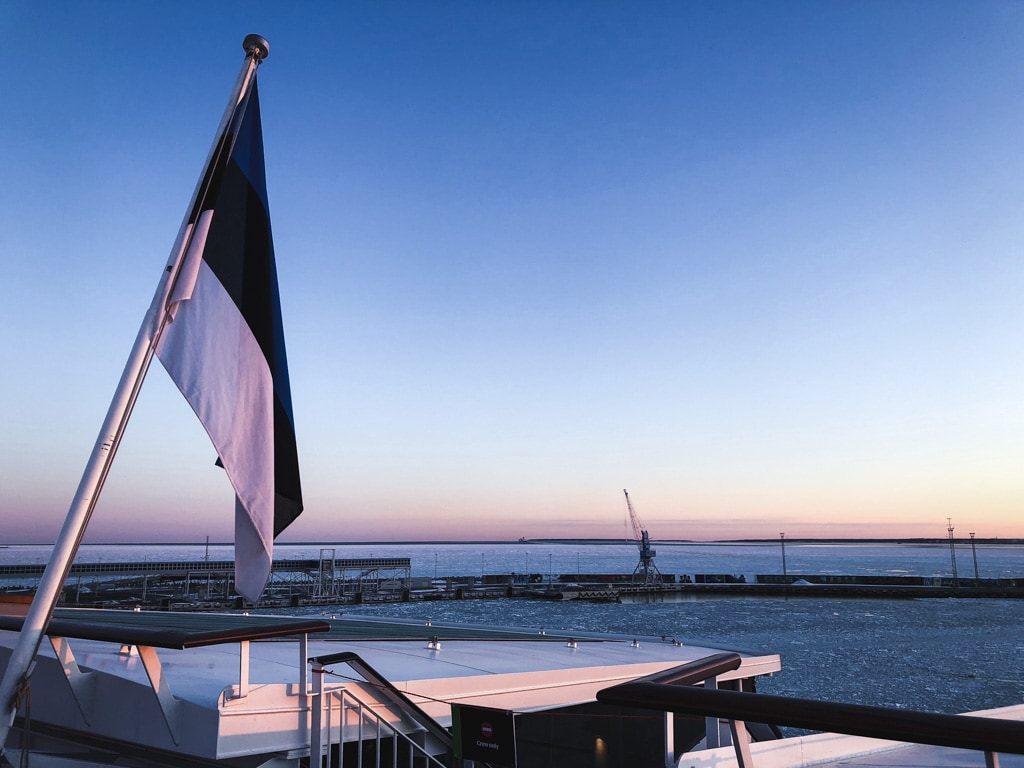 About the Tallink Silja Line
Tallink Silja Line has two brands that operate under it: Tallink and Silja Line. The Silja Line goes in between Finland and Sweden. Tallink operates the routes in between the Nordics and Baltics. The Helsinki – Tallinn ferry route that I took was part of Tallink.
The Tallink Megastar is the newest ship from Tallink for the Tallinn – Helsinki ferry route, but you can also go aboard the Star across the Baltic. Both ships will get you from city to city within a mere two hours… regardless of weather.
I find it absolutely incredible that ships can go through the patches of ice that were on the Baltic, but it did with ease and the ship was stabilized so well that I never felt a thing. It is so remarkable how smooth the ride was.
About the Tallink Megastar
The Megastar was built by LNG in January 2017 and its inaugural voyage across the Baltic took place on January 29, 2017.
The ship is such an engineering feat and I was so happy to get a chance to experience it on different levels of passenger classes as it gave me a chance to check out the entire ship.
There are up to 7 trips a day in between Tallinn and Helsinki and as mentioned before, the ship goes in all weather.
Watching the ship glide so smoothly through the ice was one of the coolest experiences of my life.
The schedule for the Tallink ships just so happens to let you head to the other city for merely a day trip.
While I decided to stay overnight, in hindsight, I should have done the trip to Helsinki from Tallinn as a day trip as my accommodation in Helsinki was horrible.
Eco-Friendly Way to Cruise
One of my favorite things about the Megastar is that it is a much more eco-friendly ship than any of the others I have seen sailing across the Baltics. I am trying to focus a bit more on my carbon footprint these days. The Megastar's CO2 emissions are 40% lower than that of other ships.
Considering it hauled over 2 million passengers in its first year, this is a really promising and refreshing number and I hope that the Megastar sets the benchmark for modern-day cruises and ships.
On Board the Megastar
I was so stunned at how many things existed on the ship. You don't really get a good idea of it until you wander around… and get a little bit lost! I stumbled across a Burger King, bars and lounges, duty-free shops, several restaurants, gambling areas, decks overlooking the water, a cabin area, etc.
It was insane! I was totally taken aback at how the ship caters to every single passenger.
The cabins are also there to host the four-legged passengers (let's be honest- the best kind of passenger).
Here are some photos of my wonder about: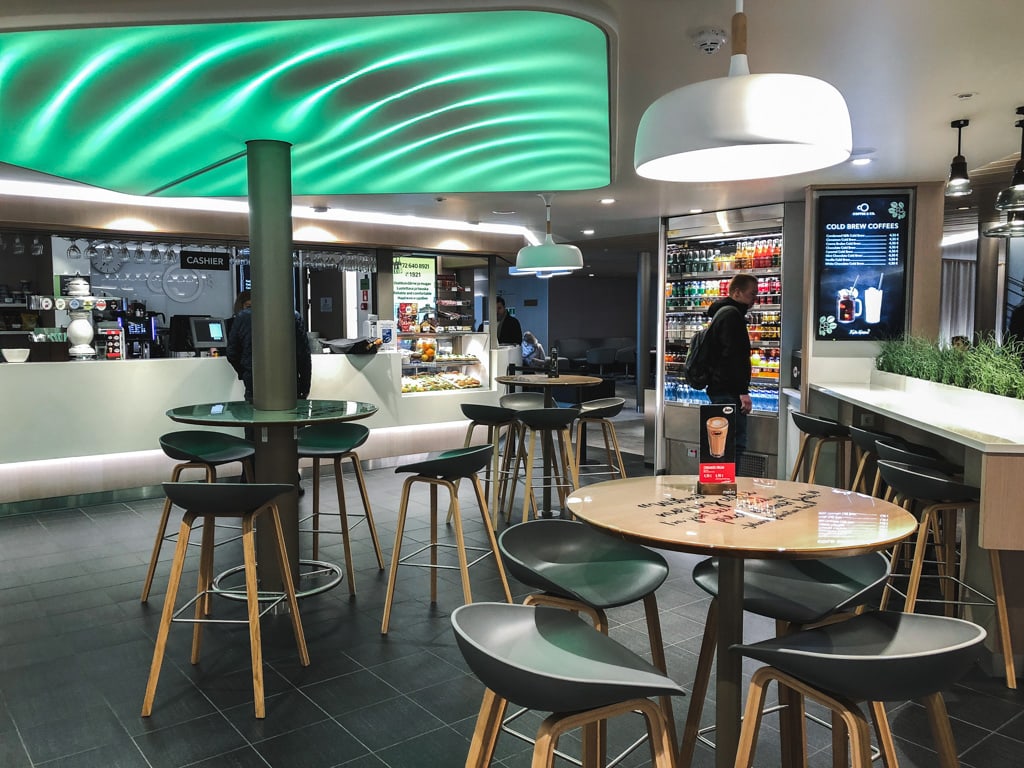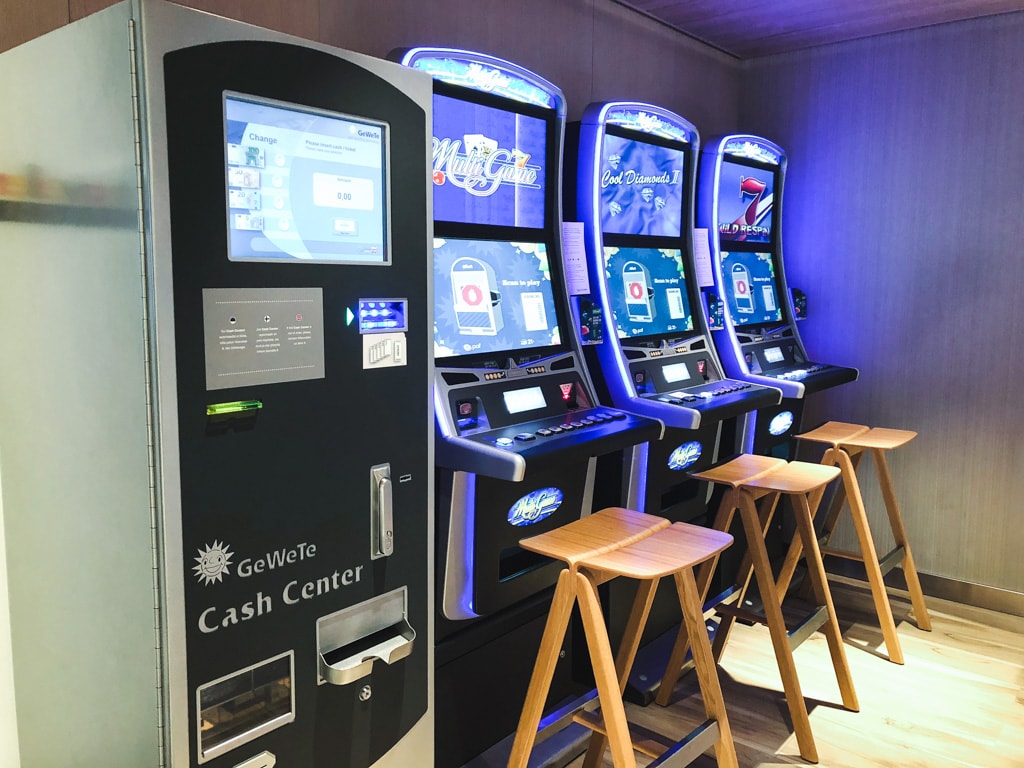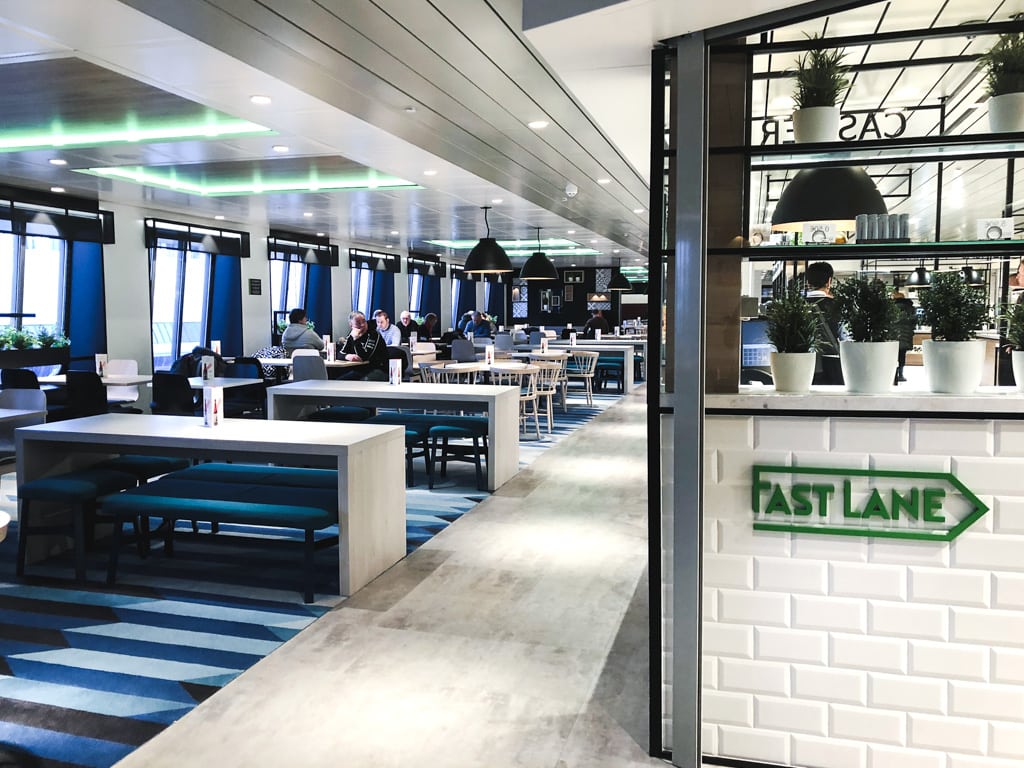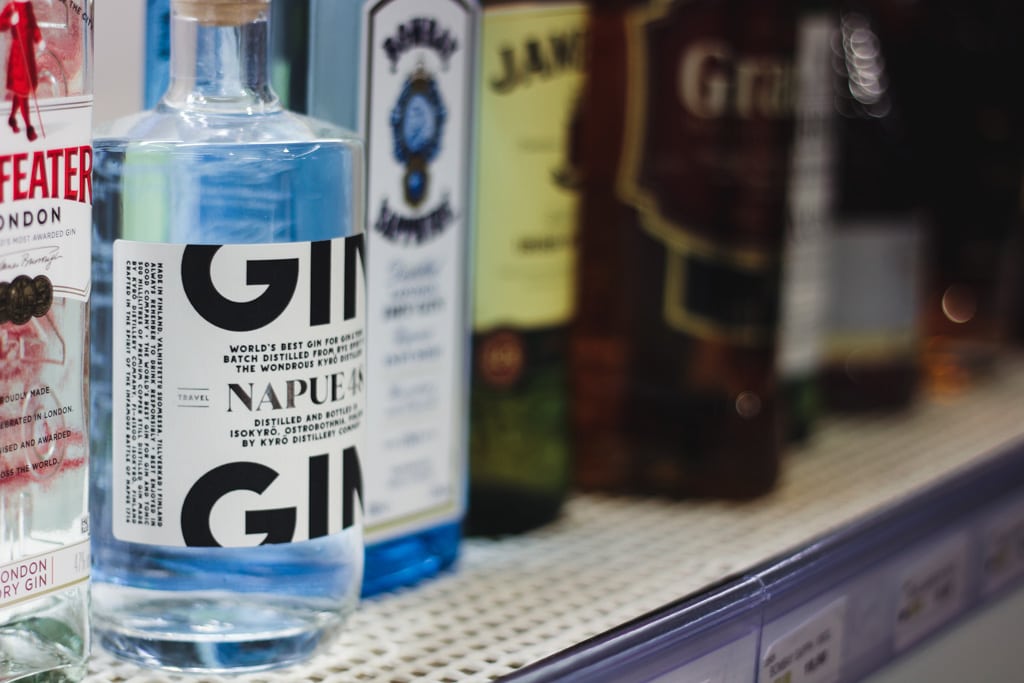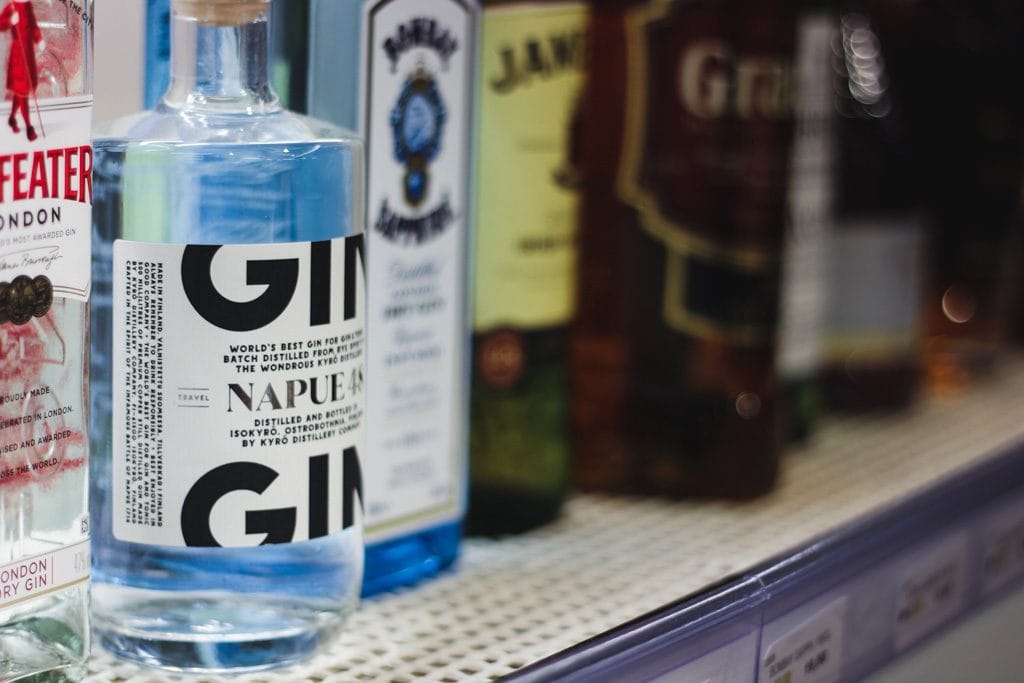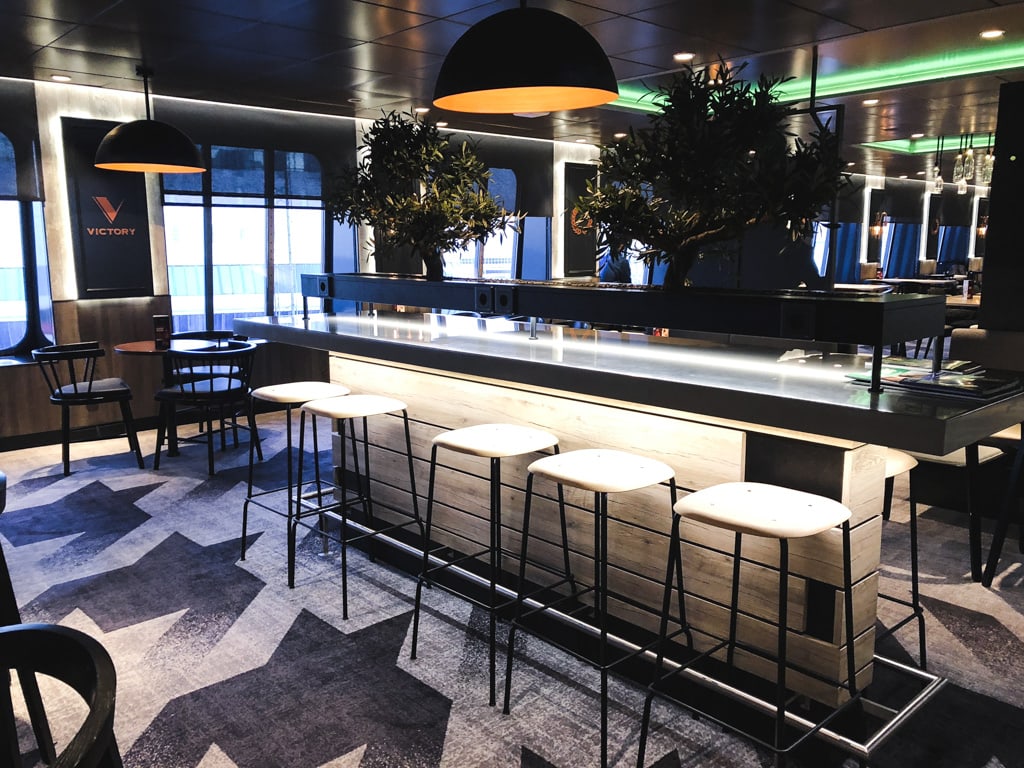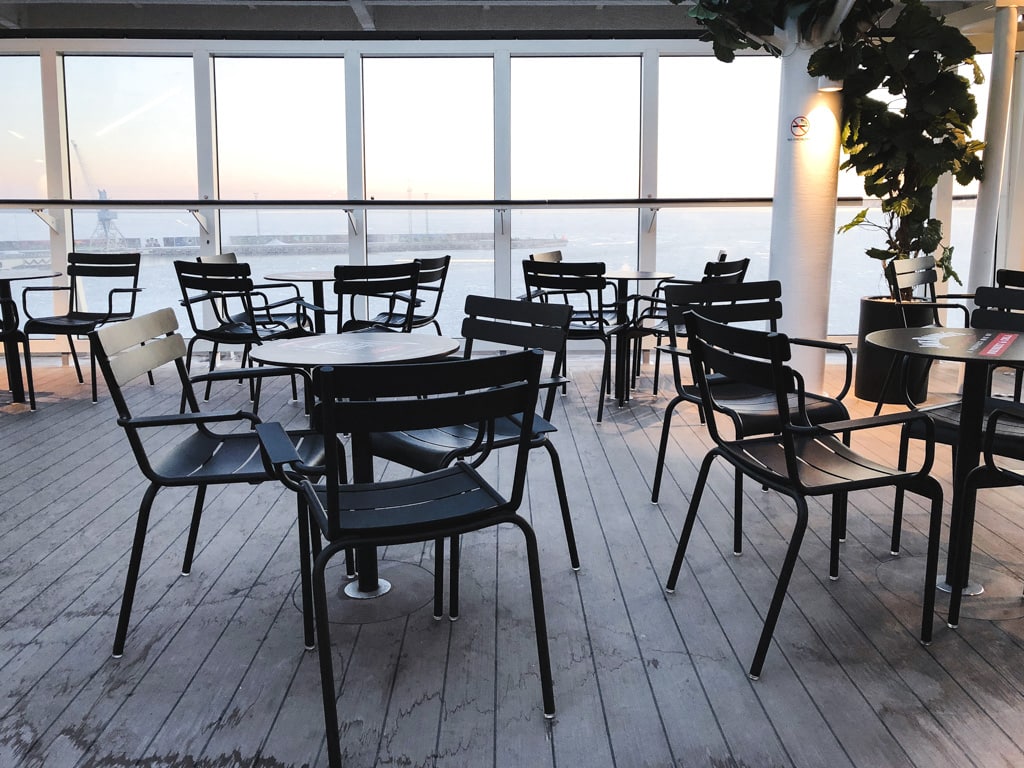 Tallink Comfort Lounge
On my Tallinn Helsinki ferry, I had a ticket for the Comfort Lounge. This is only a €20 upgrade compared to the usual price, and it is well worth it, in my opinion. I have to admit, I didn't really see the advantage at first when I walked inside.
You receive complimentary veggie slices, chips and small eats, soda, and coffee and tea. But I wasn't 100% sure that this was worth the upgrade fee of €20. I enjoyed some snacks and a coffee and then went for a stroll around the ship.
Ahhhhhh…. so this is why that upgrade is worth it. You have a relaxing space and it is pretty quiet. The rest of the ship was busier, teeming with children, etc. There is nothing wrong with this, but our ship departed the Tallinn Ferry Terminal at 0730 and I really couldn't think of anything worse than being around a lot of people.
I was able to enjoy my Comfort Lounge seat by the window in peace, while I downed Therma-Flu (I was in the process of getting the flu). It was such a relaxing experience and the sunrise view we got of Tallinn was absolutely awe-inspiring.
The Comfort Lounge is located on Deck 8 and has televisions, power outlets, bathrooms, a bar with drinks and sandwiches and small eats (prices not included in ticket), and WiFi. To take a virtual tour of the Comfort Lounge on the Megastar, click here.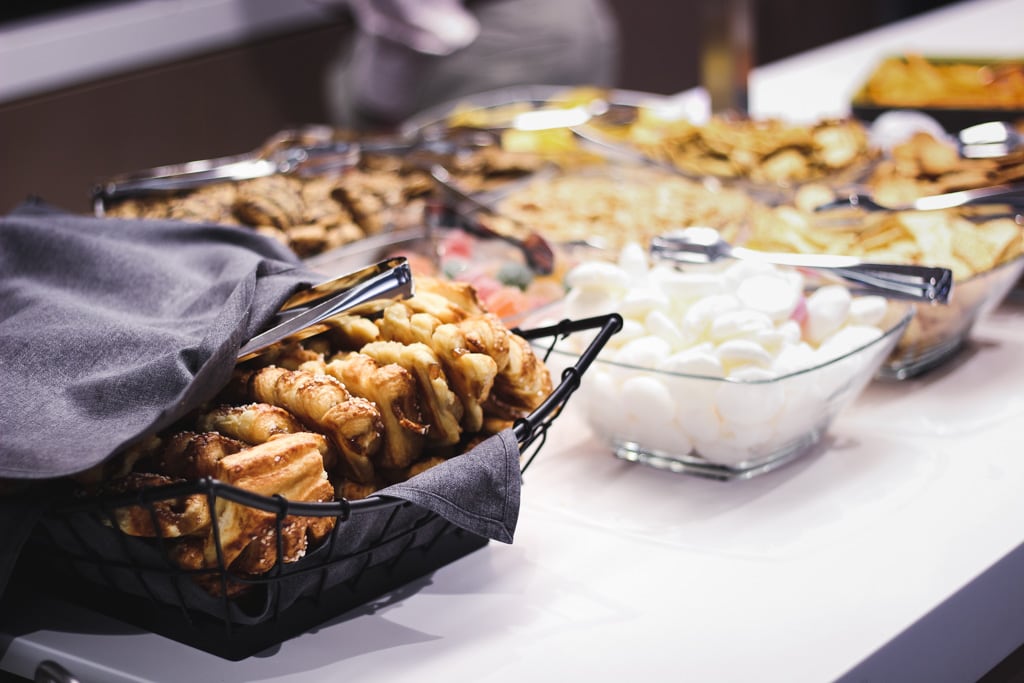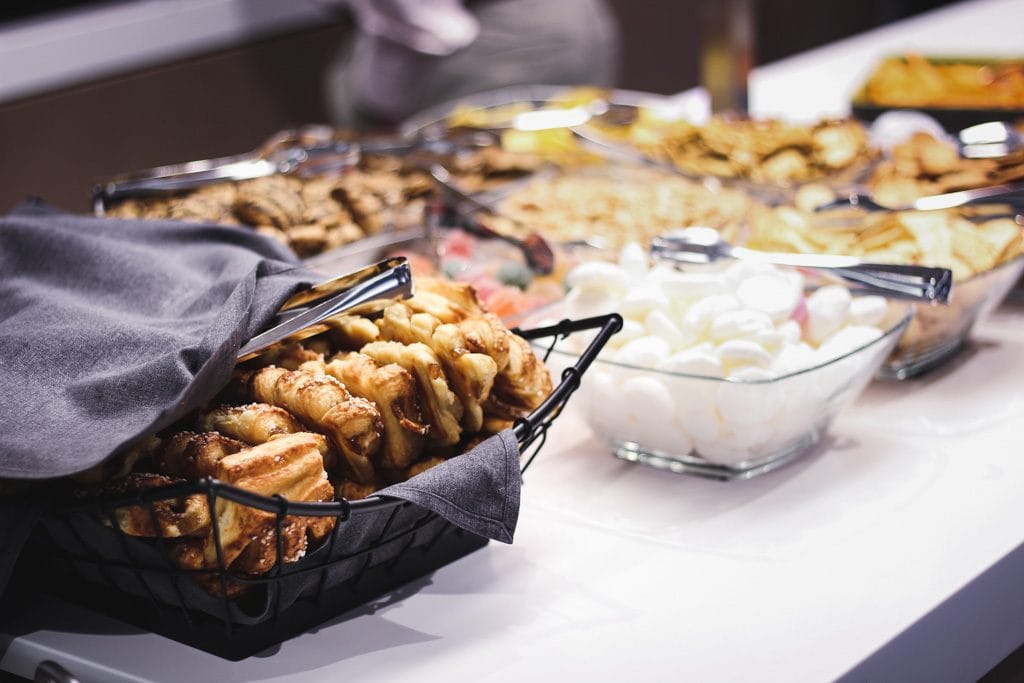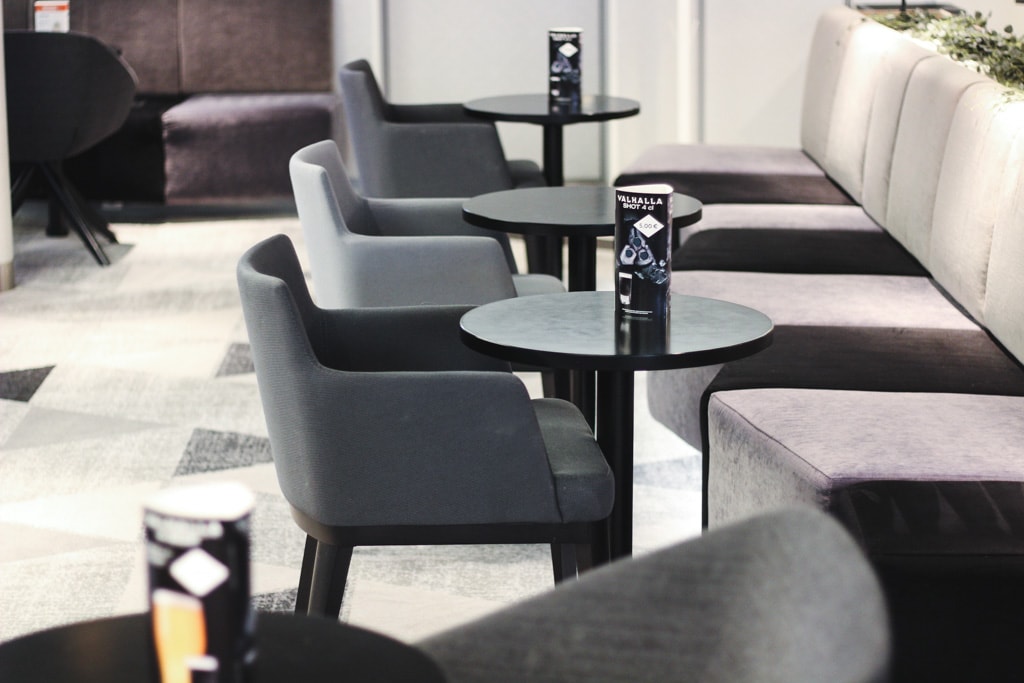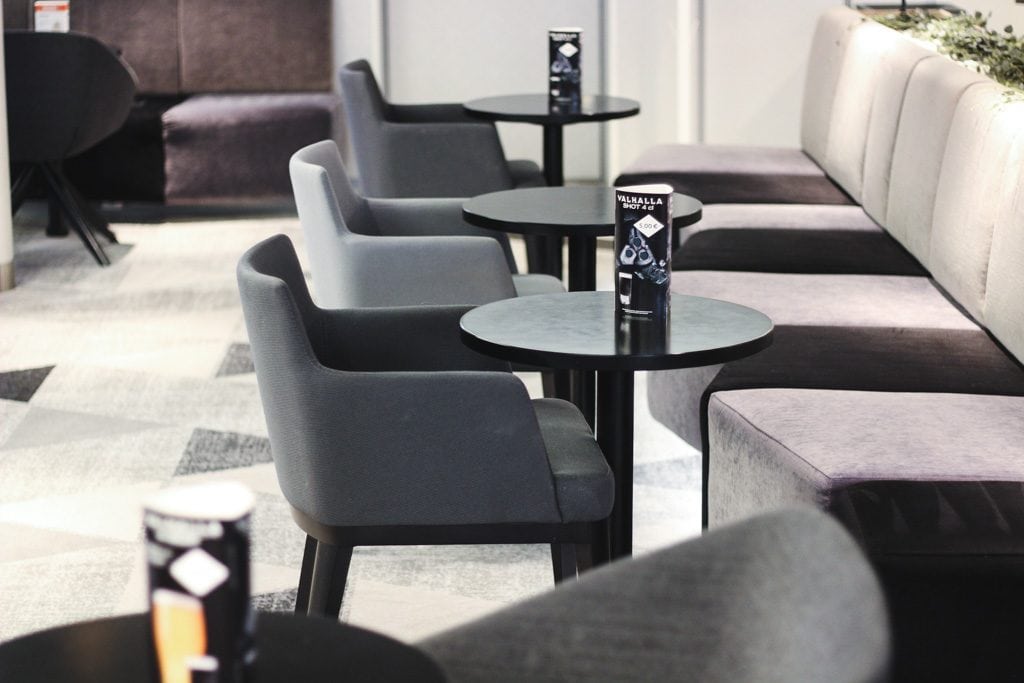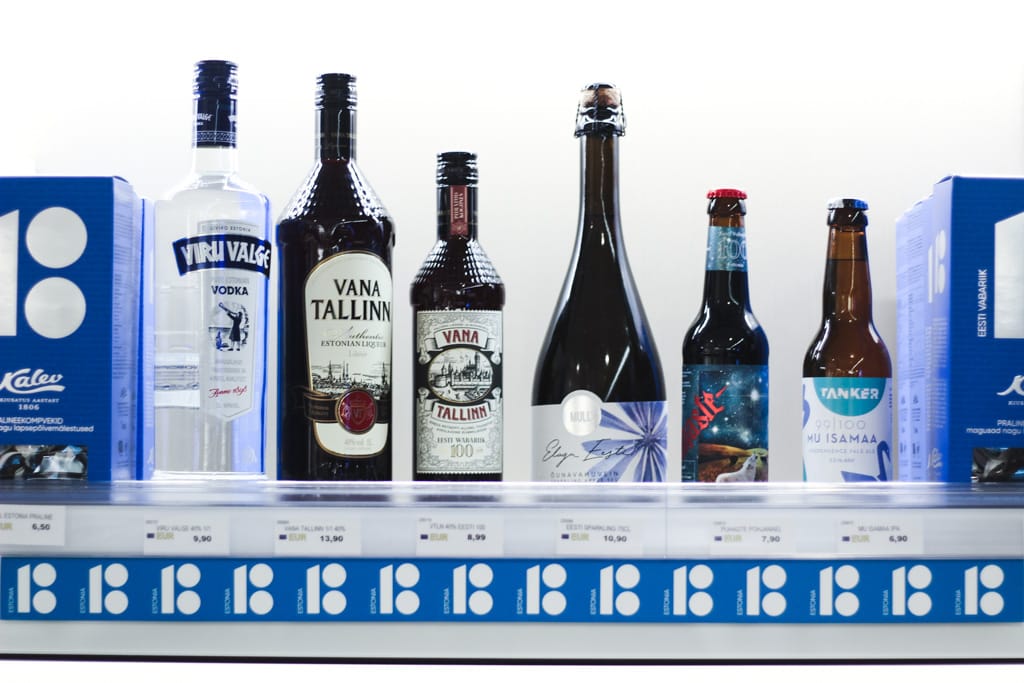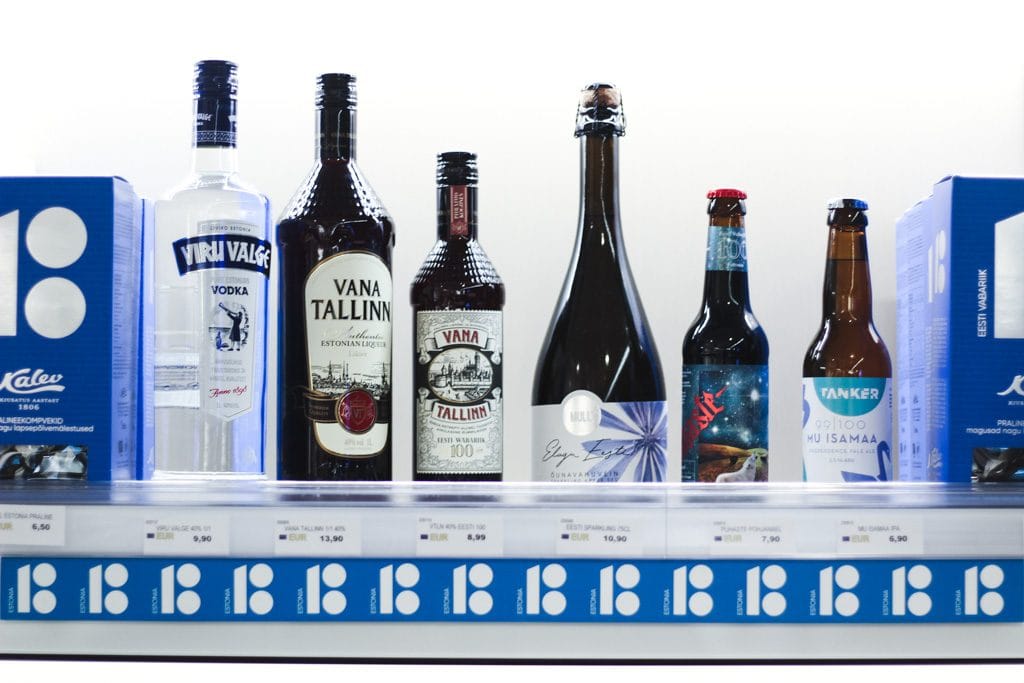 These products above are all Estonian products or products produced for the 100th year anniversary of Estonia's independence. YES- you can even buy craft beer on board. How awesome is that!? And Estonia makes amazing craft beer… just in case you haven't heard me rave about it in the past.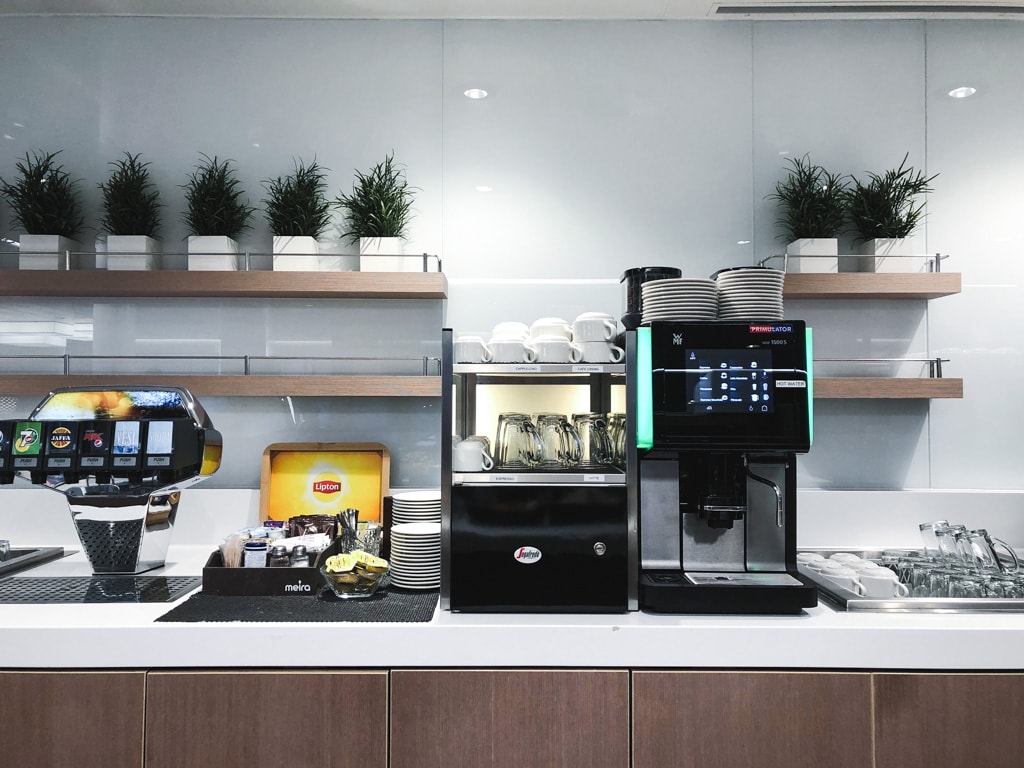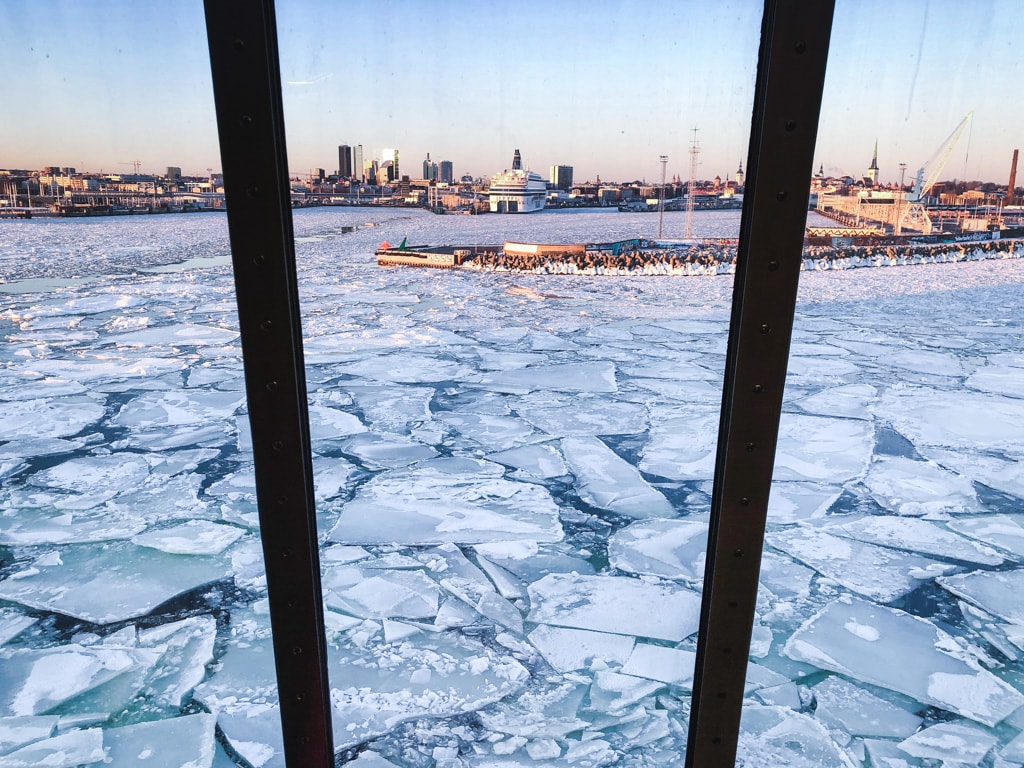 Tallink Business Lounge
One of my coolest experiences on the road (err… by boat?) has to be my trip in the Tallink Business Lounge aboard the Megastar. I did this trip in January and was sick the entire time. This time, I had Business Lounge access from Helsinki to Tallinn and I was determined to not be seasick for it. Well, out with seasickness and in with the flu. But I wasn't going to allow that to ruin my trip.
The Tallink Business Lounge is also located on Deck 8 (and directly after you board the ship so you don't have to maneuver about the boat trying to find a place to call home for the next two hours!) The best part about being in the Business Lounge is that you get unlimited food, both hot and cold, and drinks. Alcoholic drinks.
For anyone who knows the price of beer in Finland, this is a major score. You are able to eat an entire meal with top-quality food while sipping on champagne. They even have vegan options.
You can make yourself a cocktail, pour yourself a beer, or take advantage of the premium WiFi in the lounge which is significantly faster than the regular WiFi throughout the ship. There is a room for printing with a nice desk, lounge chairs, televisions, and bathrooms inside the Lounge.
The Lounge chairs have a killer view and it is seriously worth the upgrade fee of €65 alone. If you have a car onboard, you automatically get Priority service and can exit the ship first with your vehicle, which is a major timesaver.
While I was sick with the flu while inside the Business Lounge, my partner wandered about the ship to check things out again and came back saying, "Thank goodness we are here… the ship is packed."
The Helsinki to Tallinn ferry that we were on was packed with workers from Latvia, Lithuania, and Estonia returning home from their jobs in the Nordics and the boat was pretty full as a result.
I am claustrophobic and while the Megastar is massive, I really do like having my own space and not feeling too close to other people.
The Business Lounge gave me the comfort that I needed that day. To take a virtual tour of the Business Lounge on the Tallink Megastar, click here.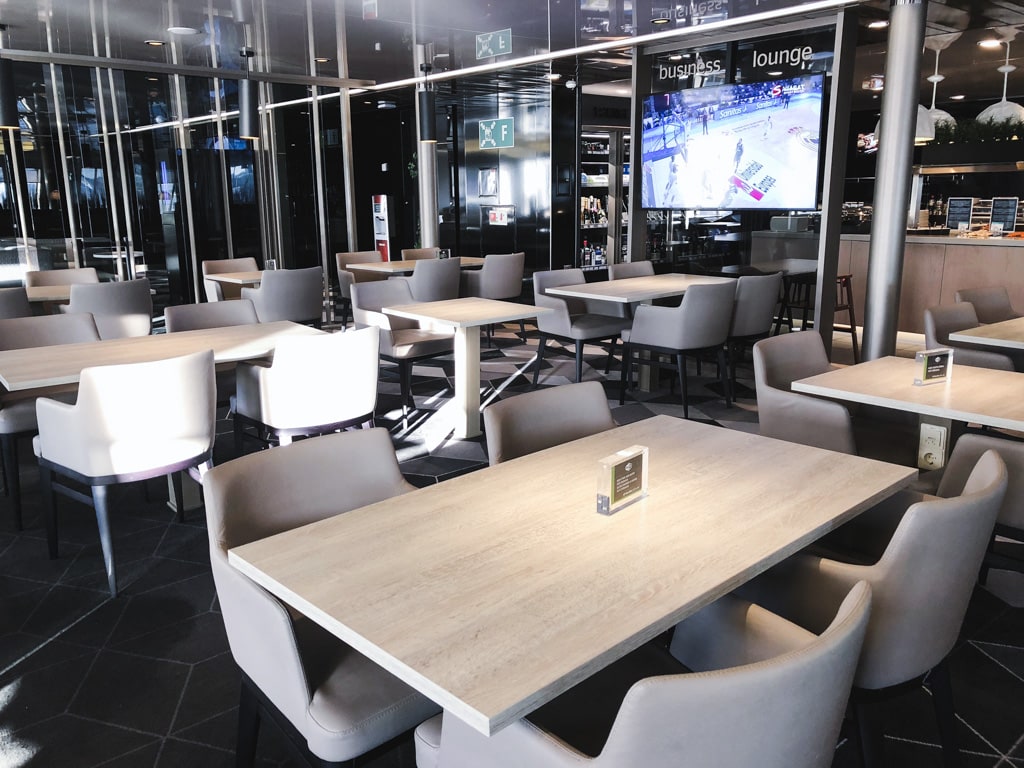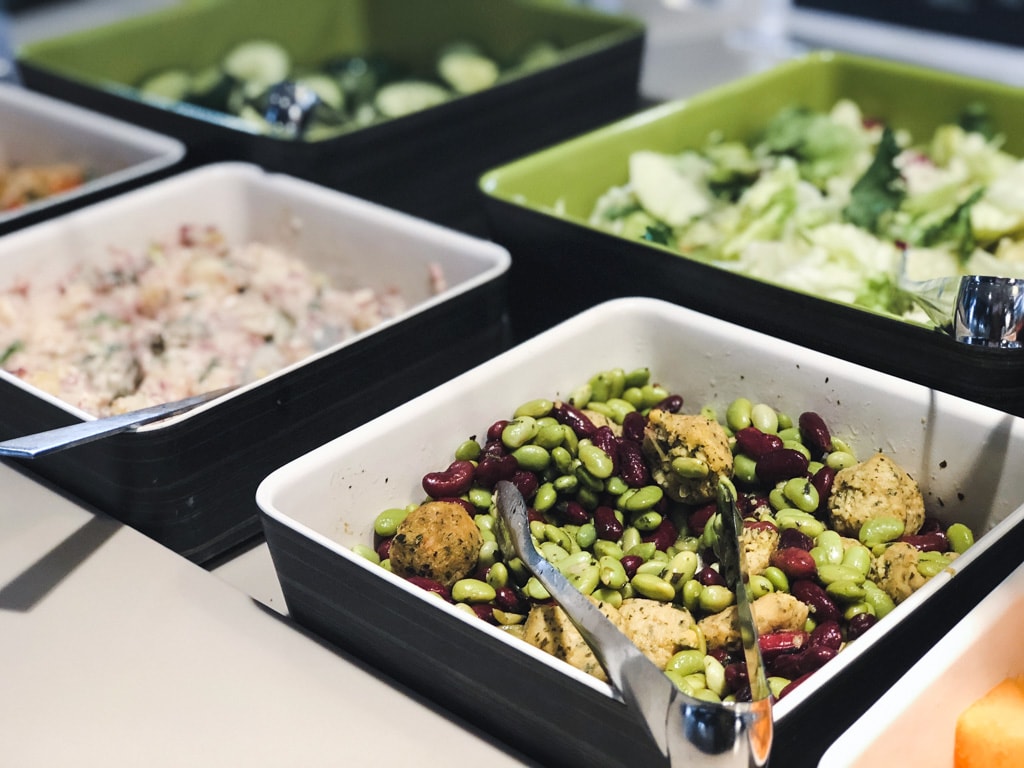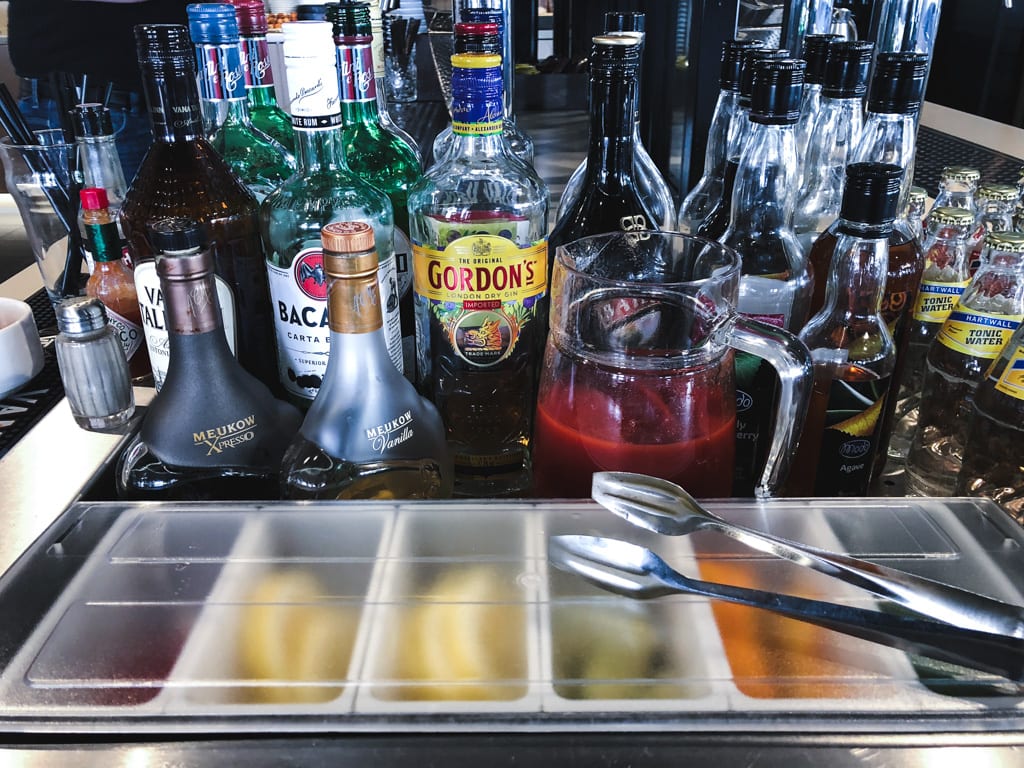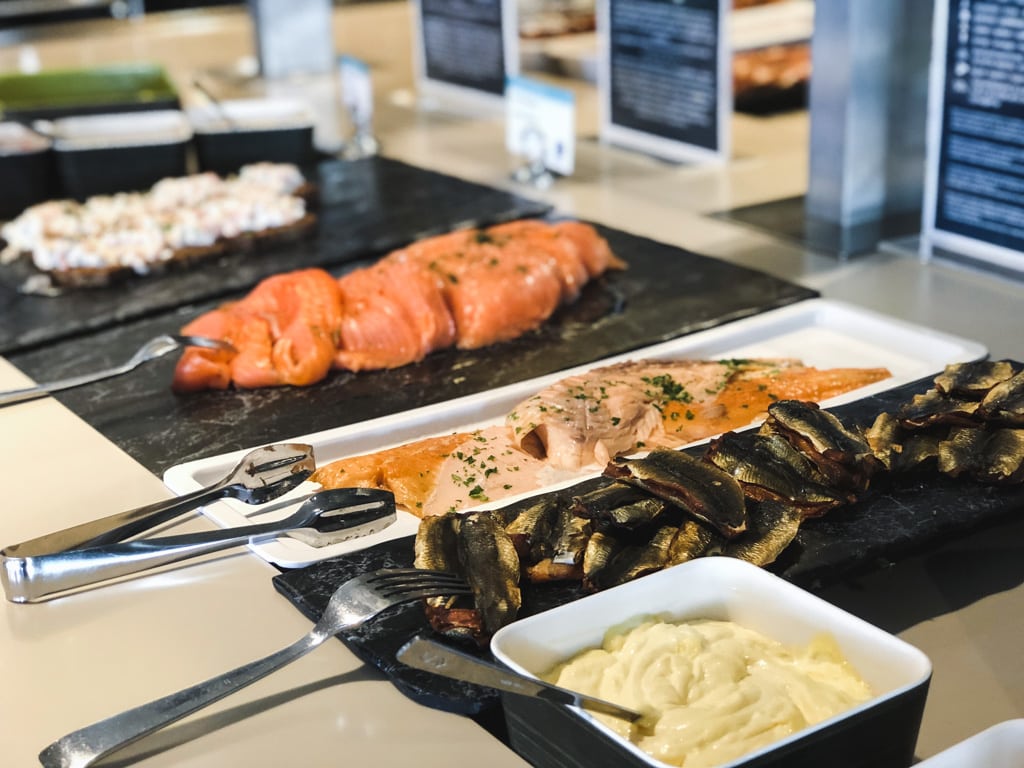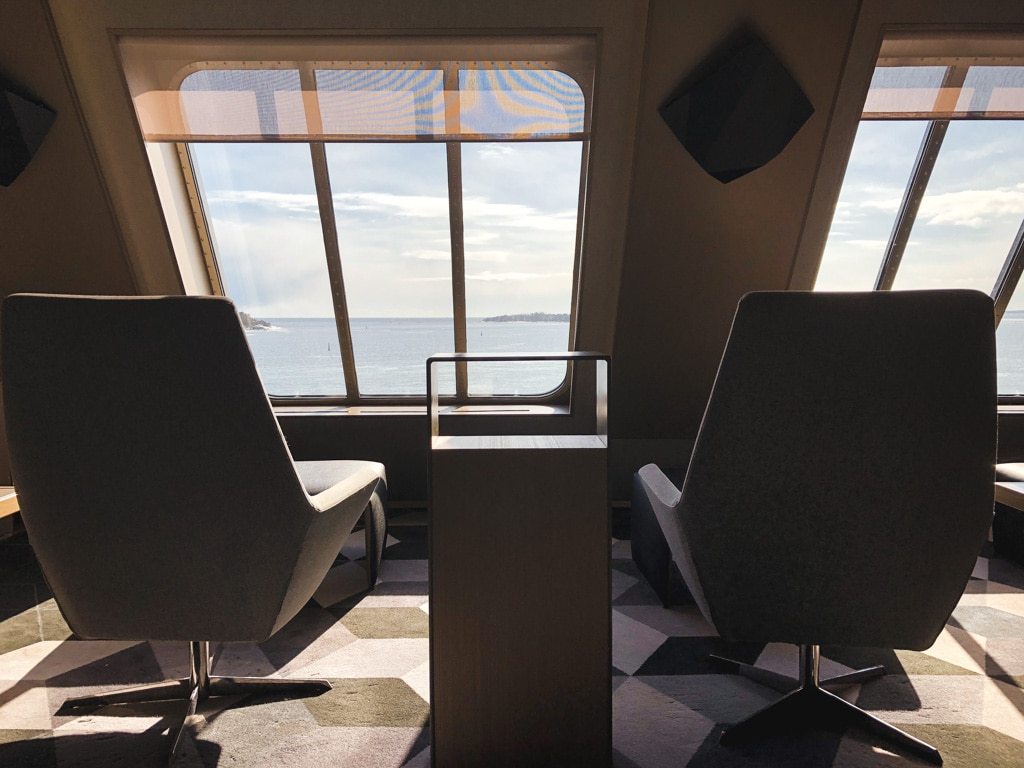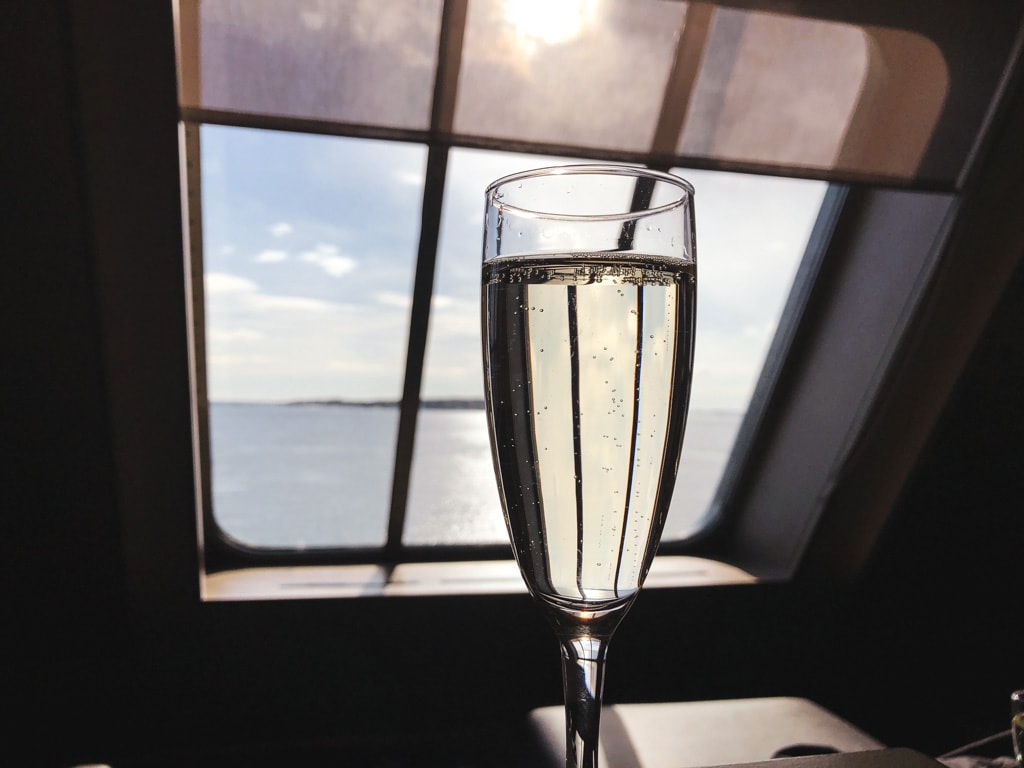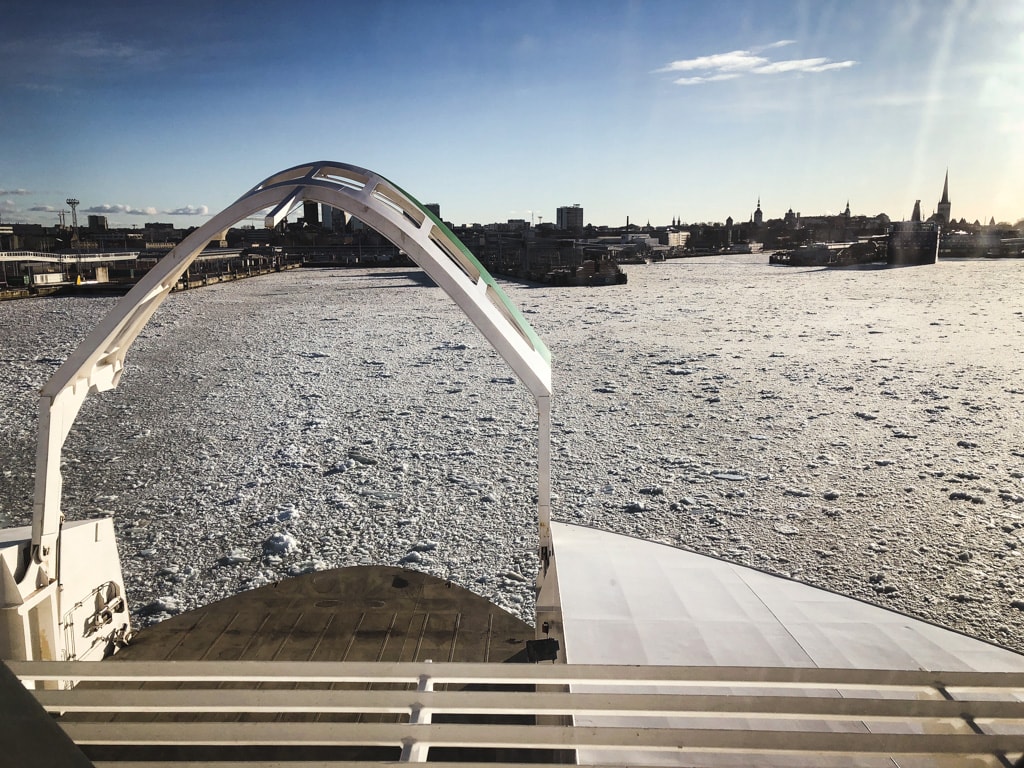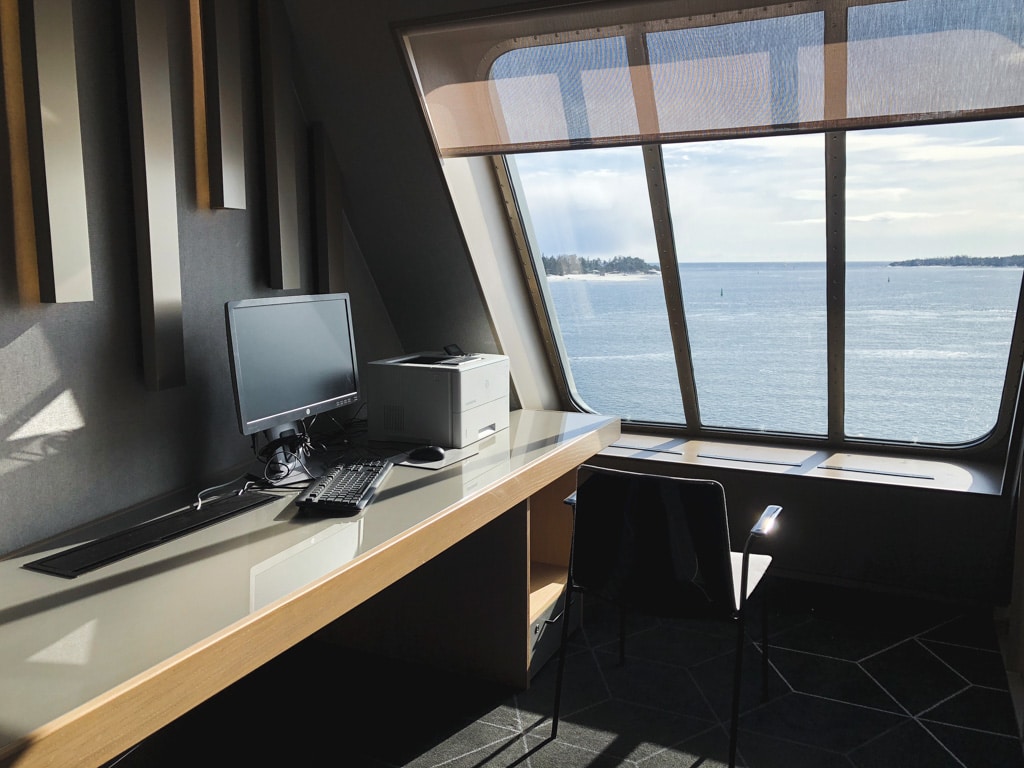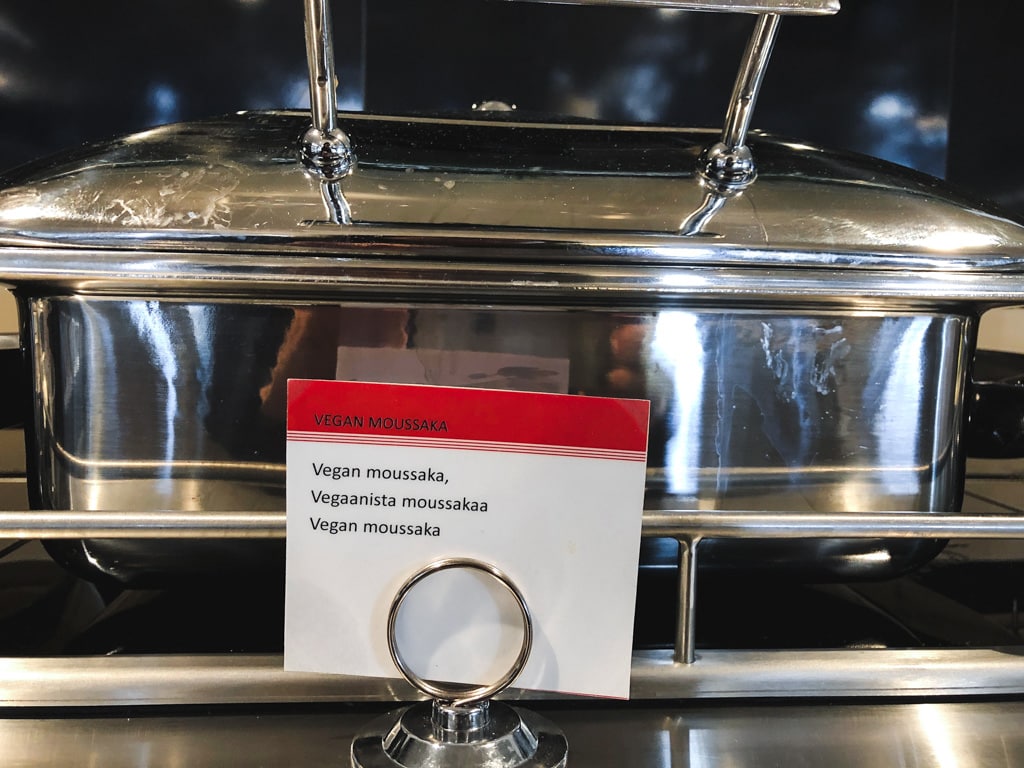 The Tallinn Helsinki Ferry with Tallink changed my perception about trips across the Baltic via boat.
As I get older, I find myself more stressed out on planes and in airports, and I never felt any of that discomfort or anxiety throughout the entire process of getting from Tallinn to Helsinki and back from Helsinki to Tallinn.
It was such a great part of my itinerary for Estonia!
While there really isn't a bad seat on the ship, I do recommend treating yourself to an upgrade in the Comfort Lounge or Business Lounge depending on which one is right for you on your day of departure.
After having those experiences and luxuries onboard, I would definitely pay the extra surcharge for added comfort. And… THOSE VIEWS!
To book your journey from Tallinn to Helsinki with Tallink, click here.
Have you ever taken a cruise or ferry? How about one through the Baltic Sea? Please let me know how your experience was in the comments!
More Estonia Travel Guides