I have been to Tallinn several times throughout the years. The city is ever-changing and always presents me with something new, even if I never properly explored it the way I like to explore cities until my most recent trip.
I had heard that Tallinn's coffee scene had really exploded in recent years and I knew that it would be remiss of me to not do proper research for myself to see what was happening there now.
I had some decent coffee in Tallinn years back, but nothing that blew my mind, especially as someone living in Oslo where cafes and good coffee were ubiquitous.
Fortunately, this trip changed and I can honestly say that the cafes in Tallinn are serving super delicious coffee. This is a guide to the best coffee in Tallinn, Estonia.
Best Coffee in Tallinn (A Map of the Best Tallinn Cafes!)
KOHver
Did you know… that you can sip on incredible coffee without even leaving the airport in Tallinn?
KOHver has been a Tallinn International Airport staple for about six years, but I didn't discover it until just this trip because I am usually running through the airport upon arrival or I am coming in by bus, ferry, or train.
The café has multiple locations inside of Tallinn's airport and the name is a play on words mixing the Estonian words for café and suitcase. The tables at the café within the terminal are actually suitcases and old luggage and the entire concept is really pretty unique. The café also sells a lot of Estonian-designed goods.
Famed Johan & Nyström (Sweden) trained KOHver years ago to help establish Tallinn's specialty coffee scene.
Currently, KOHver sells beans from Johan & Nyström and they also carry a special edition 'Estonia 100 Years Independence' omni roast coffee roasted and sold by Rocket Bean Roastery down in Riga, Latvia (my favorite café and roaster in the city actually).
You can find KOHver at two locations inside the Tallinn International Airport. For more information, check out their Facebook page.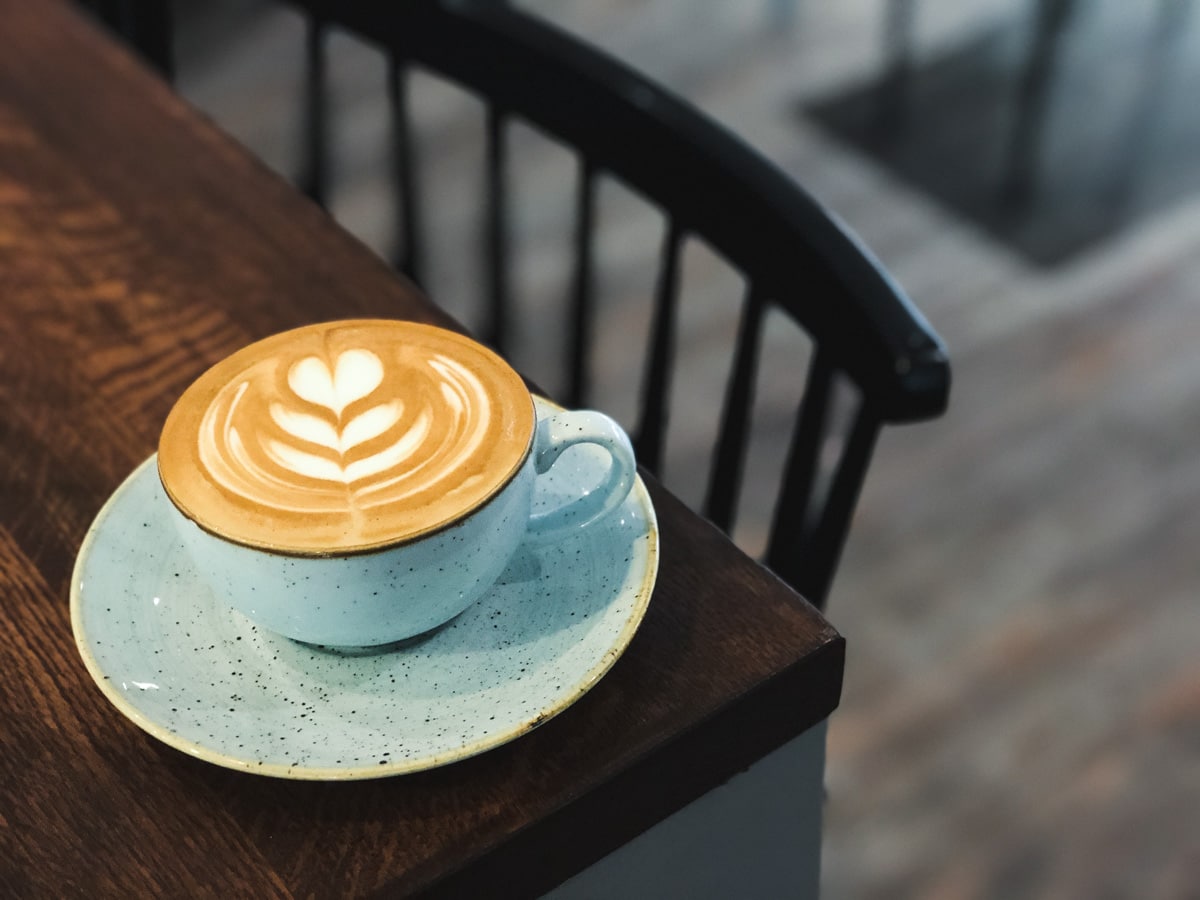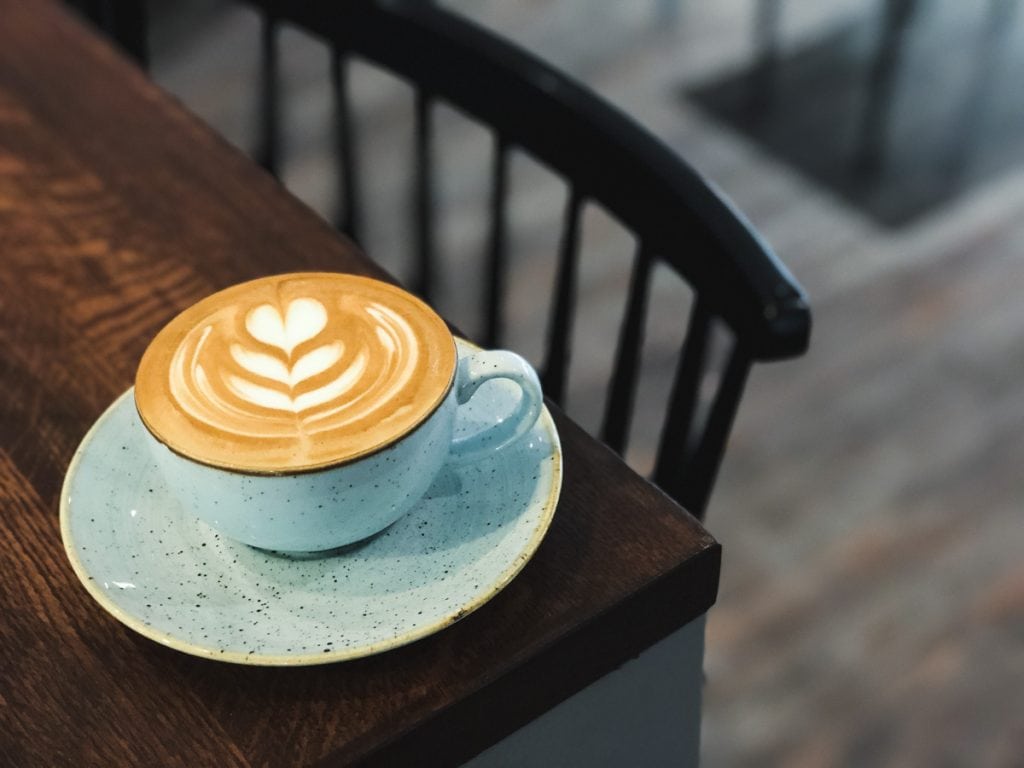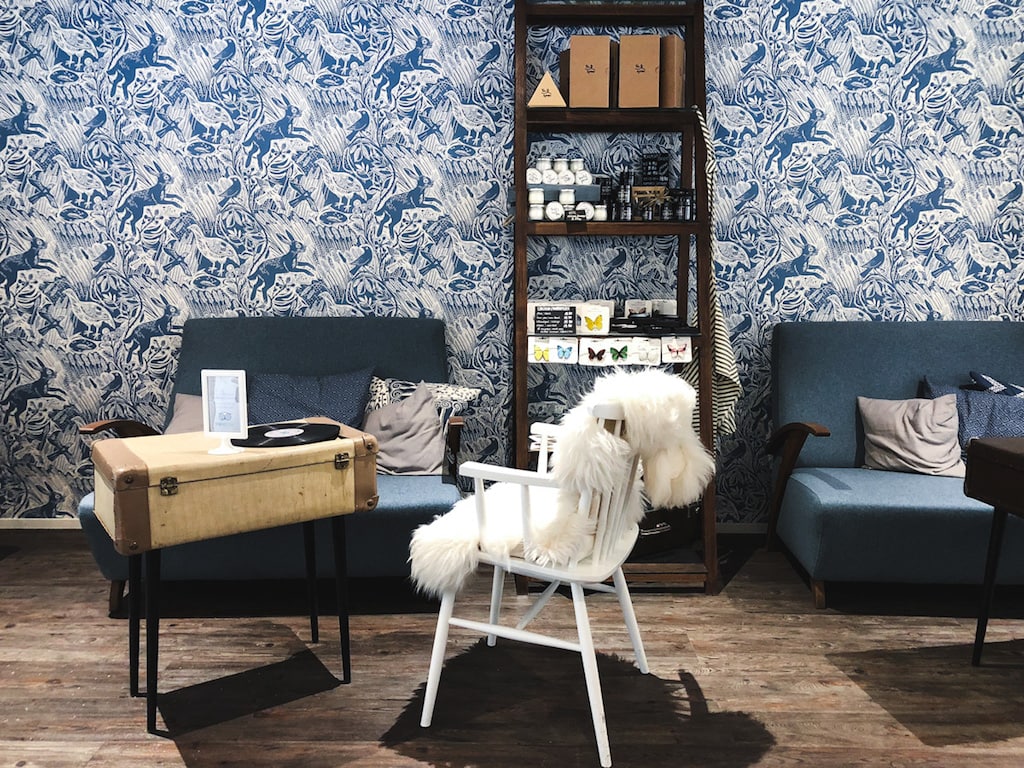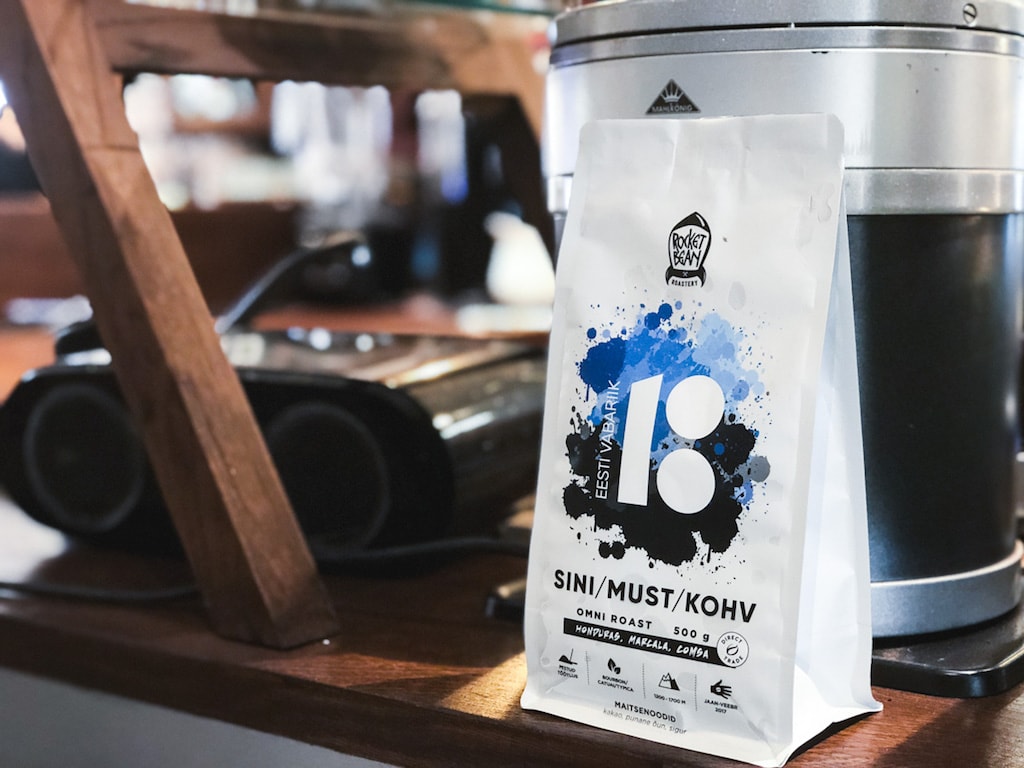 The Living Room Café
The Living Room Café is a popular café right on the edge of Tallinn's Old Town and is a definite asset to the coffee scene in Tallinn.
I tend to like very hipster, minimalistic cafes these days, but something about the coziness of the couches and atmosphere inside made me long to stay in there and never leave.
The coffee was also so good that it was tempting! I ordered an Ethiopian Yirgacheffe that they had. It was well made and gave me the energy boost I needed (to eventually rock around town doing my 'craft beer research').
The staff was so friendly and interactive that I am certain The Living Room Café would become a regular haunt of mine if I lived in Tallinn (and it should be a definite place to visit on your Estonia itinerary!)
You can find The Living Room Café at Pärnu maantee 9 in Tallinn. For more information, check out their Facebook page.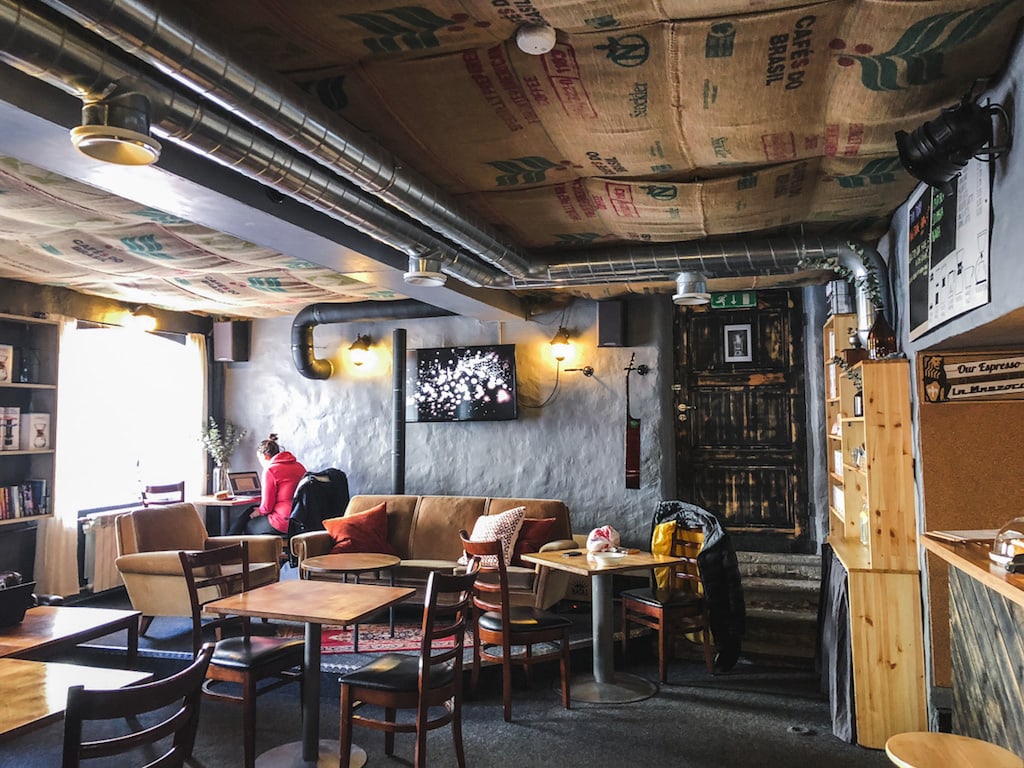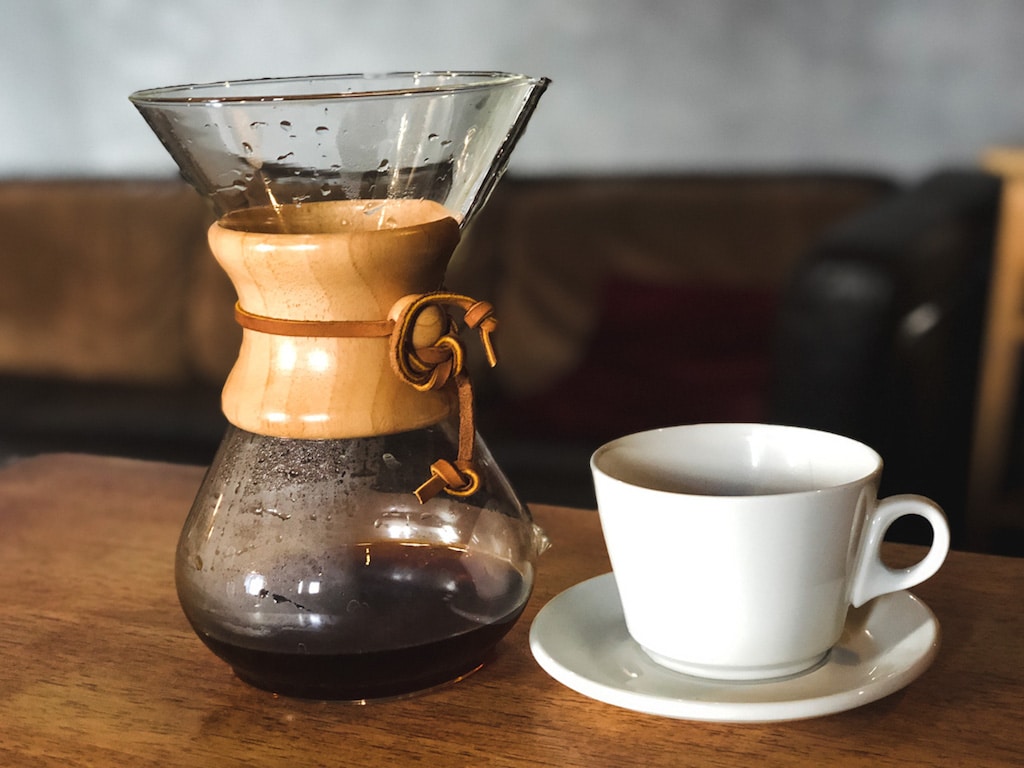 Surf Café
Surf Café is a small coffee stand inside of Balti Jaama, an old marketplace turned super hip food hall with the best offerings anywhere in Tallinn. We weren't on the hunt for coffee when we stumbled upon Surf Café, but we were stoked to find it and I grabbed a flat white to go to give it a quick test.
The stand had a long line of adults ordering their coffees while their children opted for ice cream (the café served both). The barista was so friendly and interested in what we were doing in Tallinn and how we found Surf Café.
I actually had had some lousy coffee prior to the stop here and told him that- he was really excited when I tasted the flat white and told him Tallinn had redeemed itself as a coffee city at that moment.
Definitely a recommended place to check out for coffee lovers in Tallinn.
PS: Any cafe that serves palatable coffee alongside ice cream should basically win a gold medal in awesomeness, right?
You can find Surf Café inside of Balti Jaama (first floor) at Kopli 1 in Tallinn. To find out more, check out their Website or Facebook page.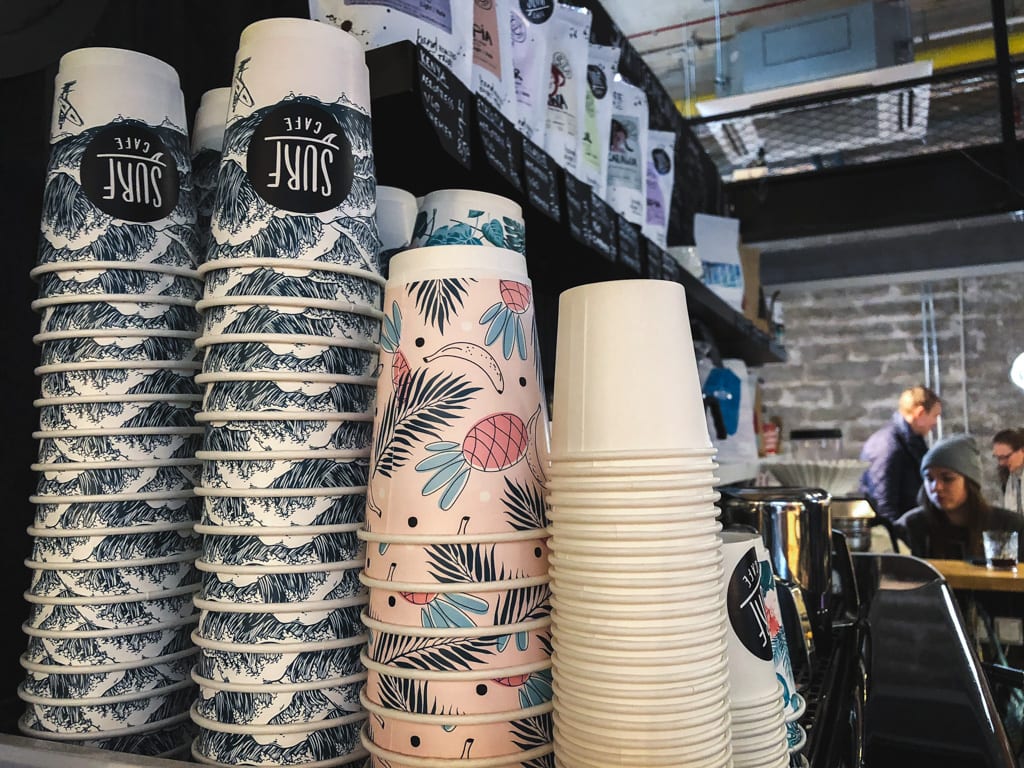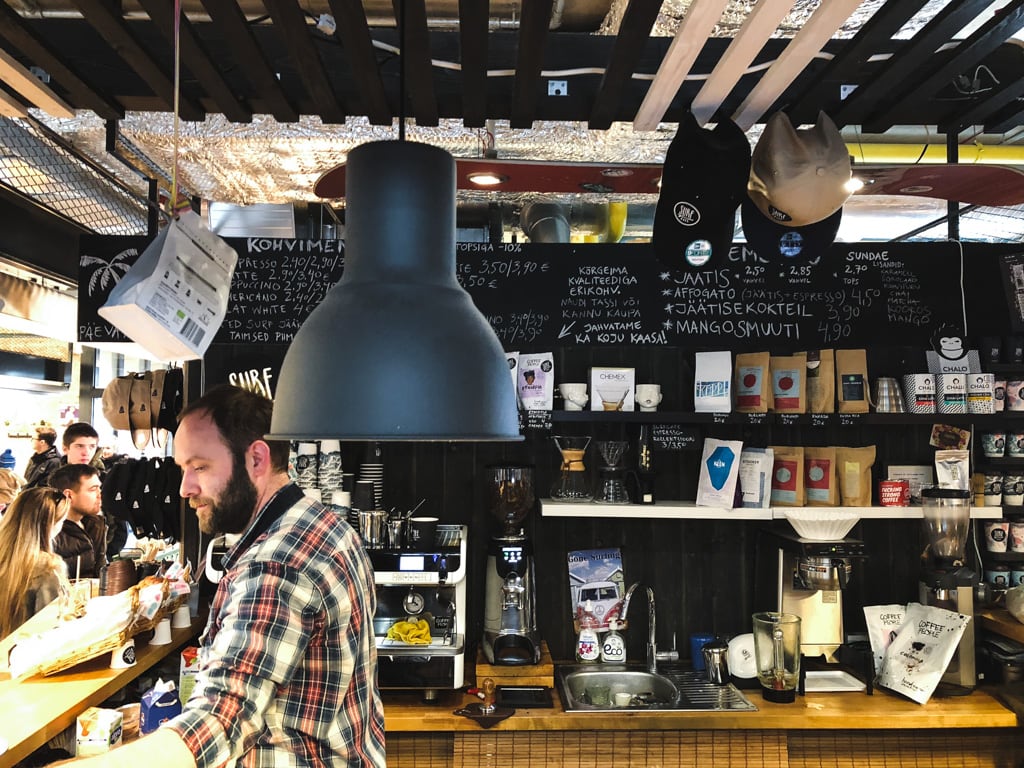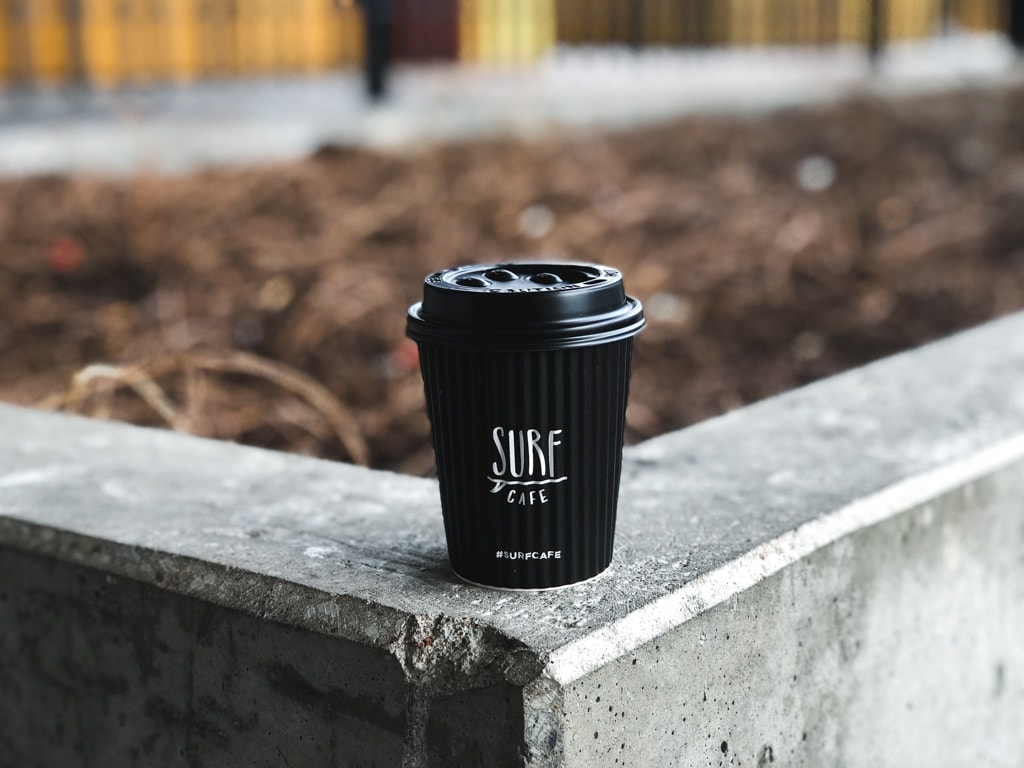 Kohvik August
Located in the heart of Tallinn's Old Town is Kohvik August, an adorable cafe and coffee shop just brimming with color and personality.
We went there early on a Saturday morning and about thirty minutes after our arrival, the place became packed.
The tourists love this café, but so do the locals. It really is one of the best places to go for a quick bite to eat and delicious coffee in Tallinn.
I ordered a Chemex that came out perfectly made and I just enjoyed sitting in an atmosphere that seemed to ignite my creativity. This is definitely one of Tallinn's best cafes and one I could see myself spending a lot of time in if I lived there.
You can find Kohvik August at Väike-Karja 5 in the Old Town of Tallinn. To find out more, check out their Website or Facebook page.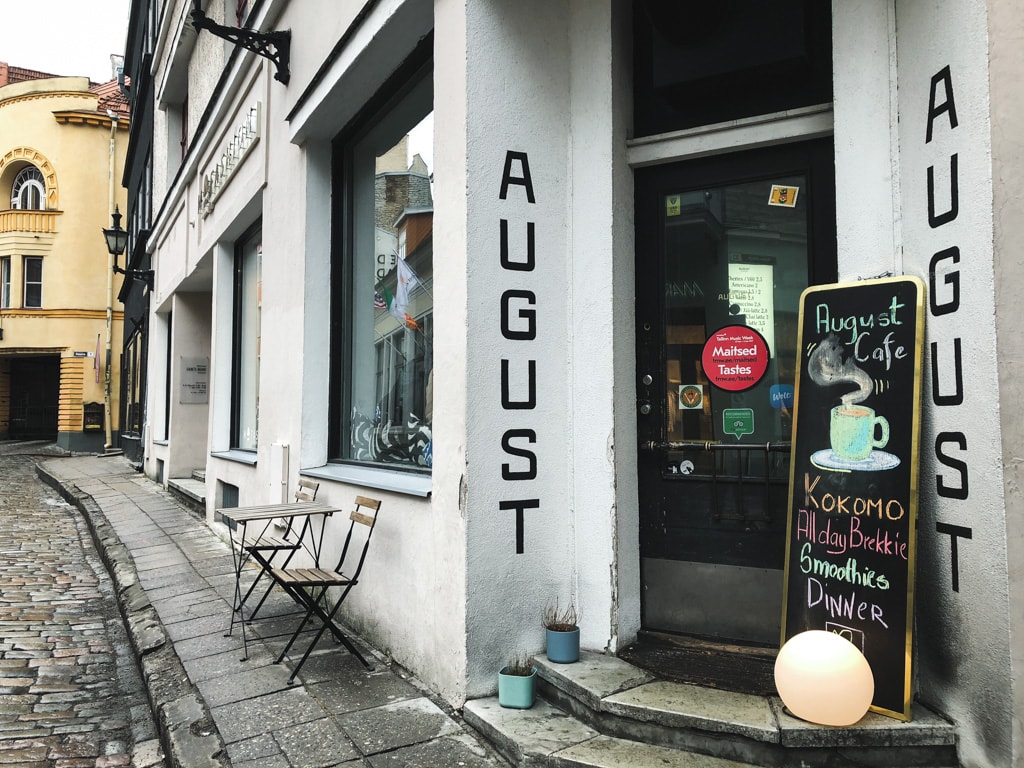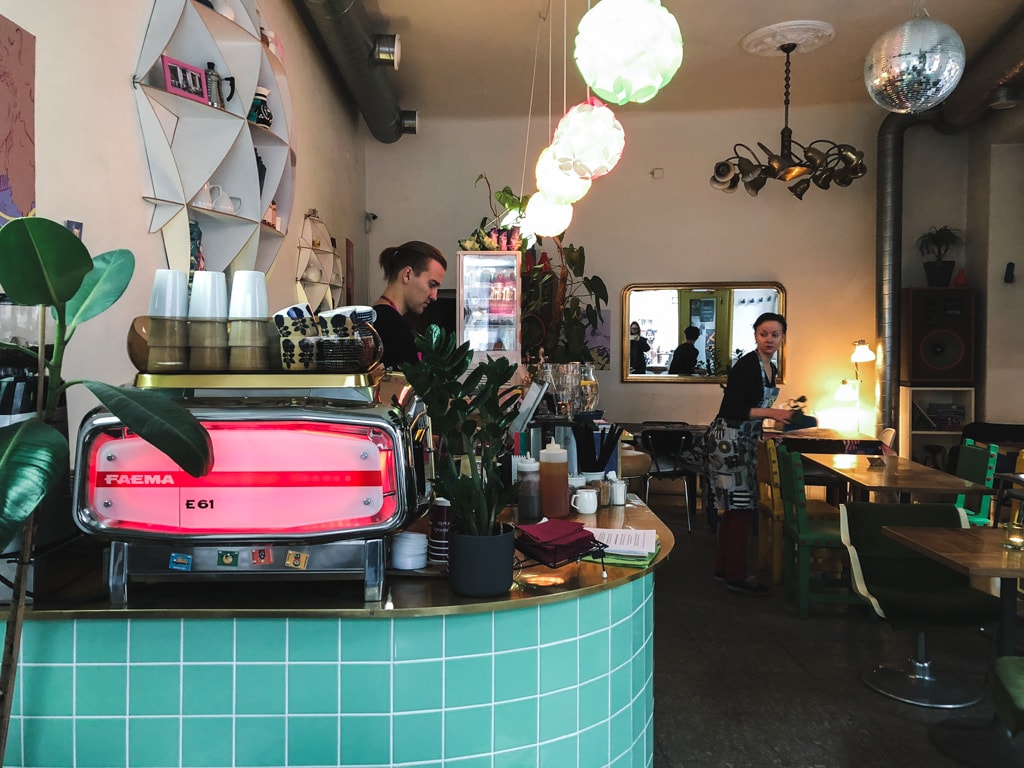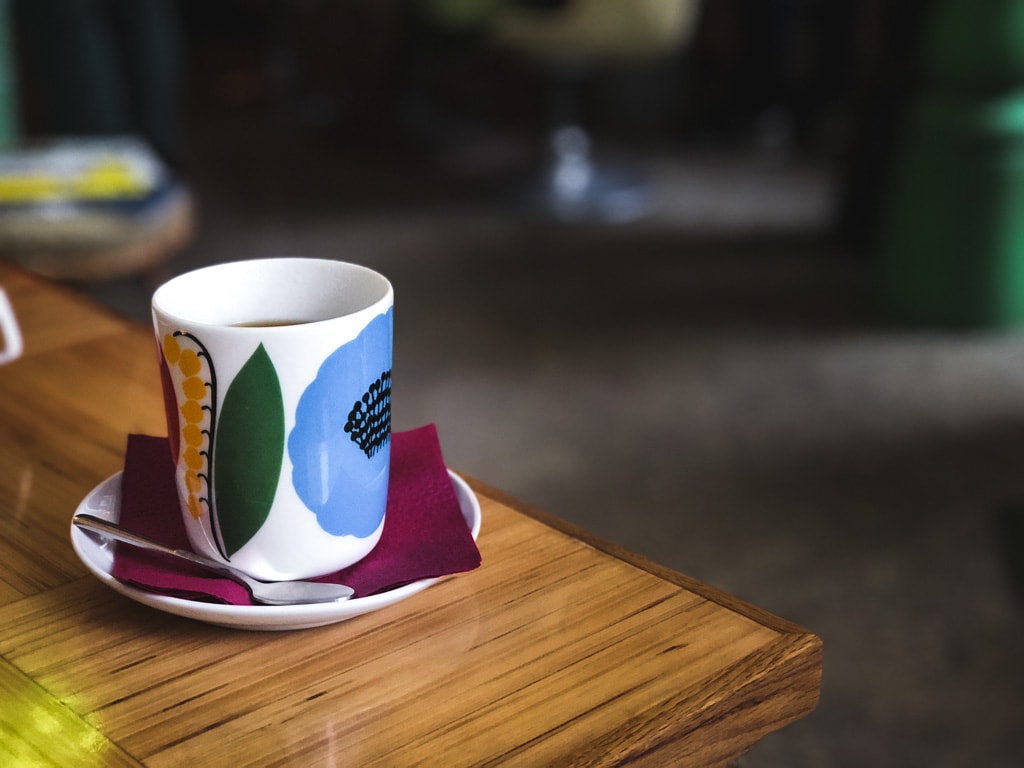 Røst
Oh. My. Goodness. This place. We walked in and were stopped in our traffic by the smells and how incredible the baked goods looked.
I have never in my life seen cinnamon buns and pastries look so appetizing and fresh (and I have previously worked in a bakery café in Oslo).
I tend to get sick if I eat sweets in the morning, so I had my partner taste one (confirmed that it was awesome) while I enjoyed a flat white.
Røst prides itself on a Scandinavian, cozy atmosphere inside while delivering on coffee and baked goods. They excelled and then some. Everything they served surpassed anything I have tasted in Scandinavia.
But this guide is about coffee. And their coffee was delicious. Highly recommended as one of the best cafes in Tallinn.
You can find Røst at Rotermanni 14 in Rotermanni Kvartal in Tallinn. To find out more, check out their Website or Facebook page.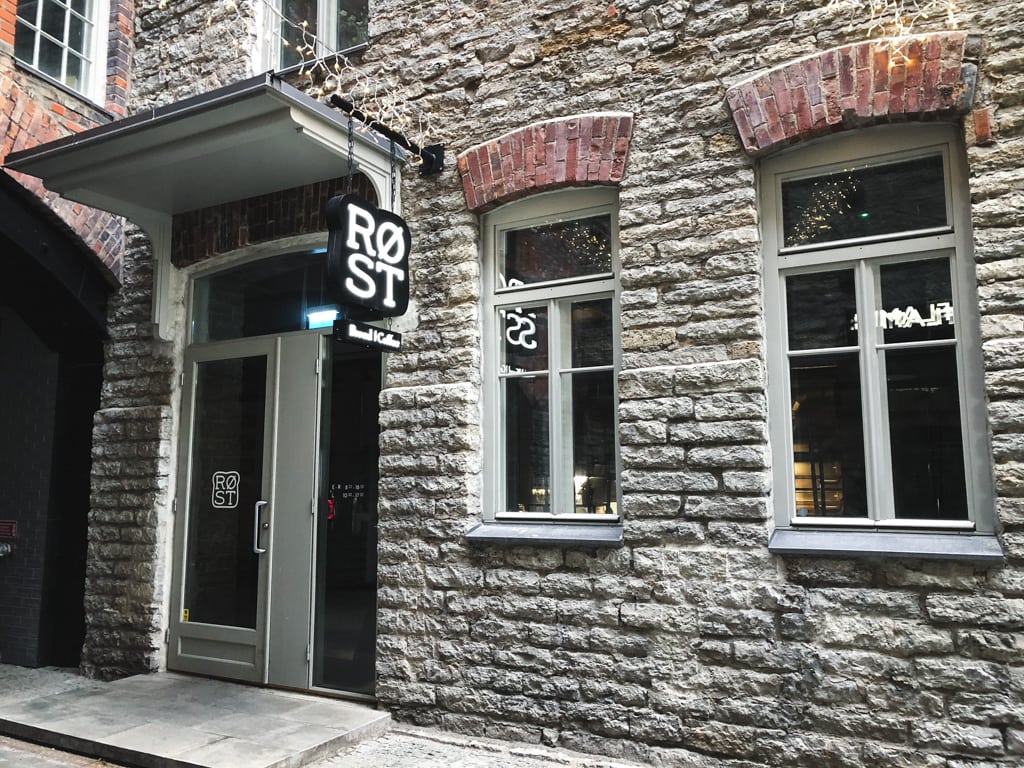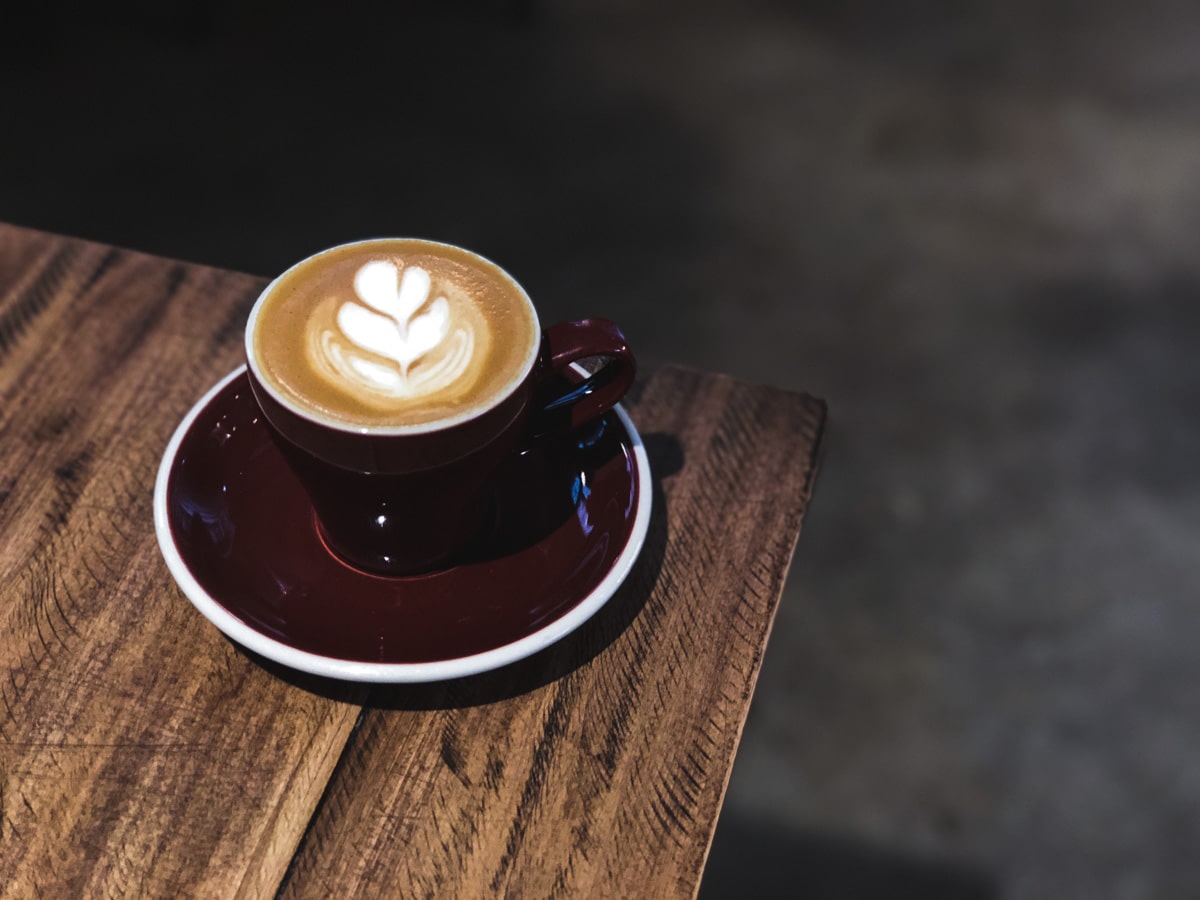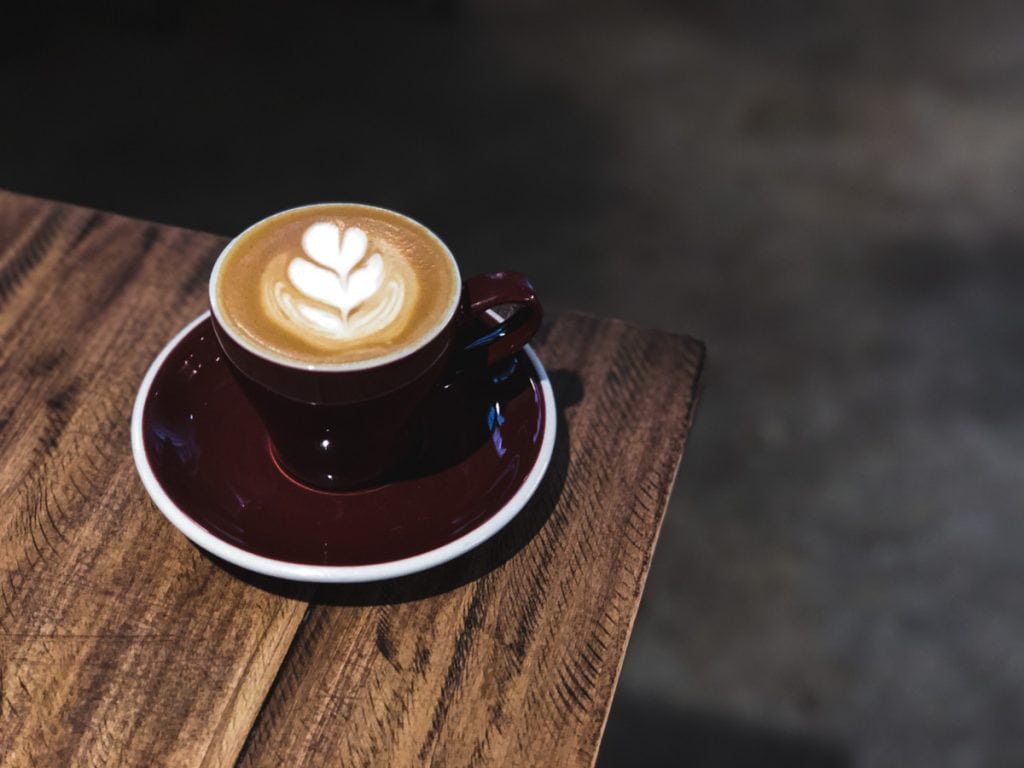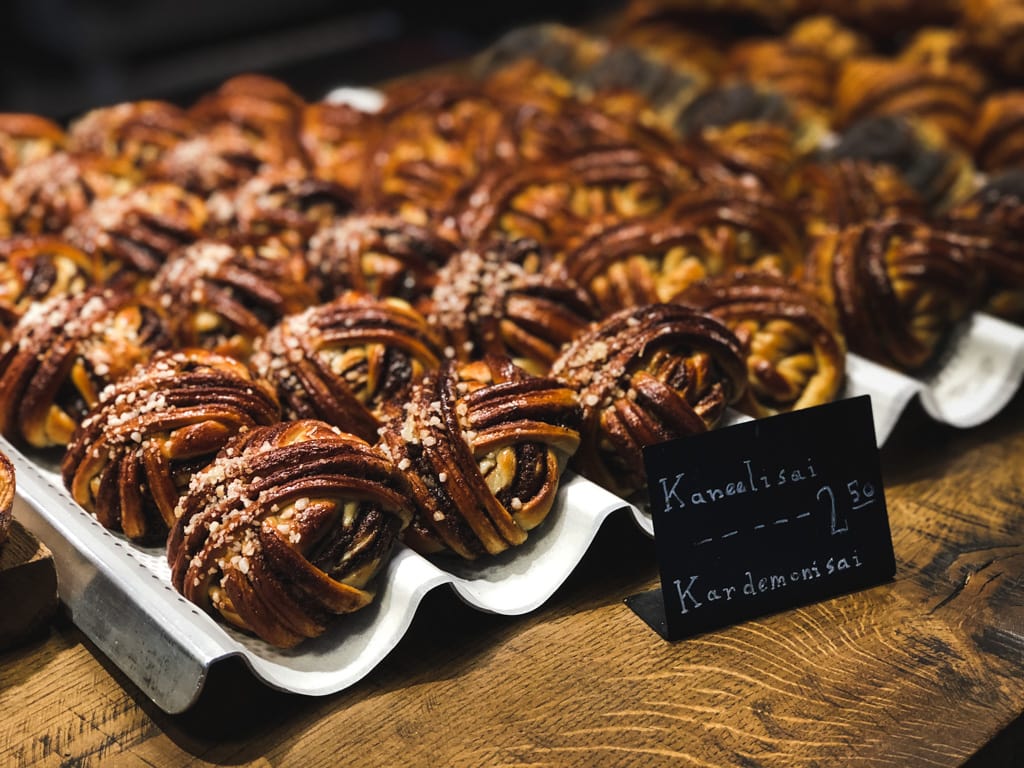 Kokomo Coffee Roasters
Kokomo has been around for a while, but they only recently (like a few weeks ago!) opened their café inside of the same space as Sfäär Resto, a place I actually enjoyed breakfast and a craft beer at on my first trip to Estonia several years ago.
Kokomo's vision is to develop the coffee culture in Estonia and after tasting their beans and the coffee I had at their new location, I totally believe they are achieving what they have set out to do.
Kokomo started out as a pop-up on Koguva on Muhu Island in 2013, hence the marine branding and design. They continuously developed their product and brand and are now a recognizable roaster and bean in Tallinn and beyond.
Their new place with Sfäär Resto is a can't-miss for coffee lovers in Tallinn. While at Kokomo, I enjoyed a flat white, but they have several coffee options available. It was rather late in the day, so I decided to play it safe!
You can find Kokomo Coffee Roasters at Mere pst 6E in Rotermanni Kvartal in Tallinn. To find out more, check out their Website or Facebook page.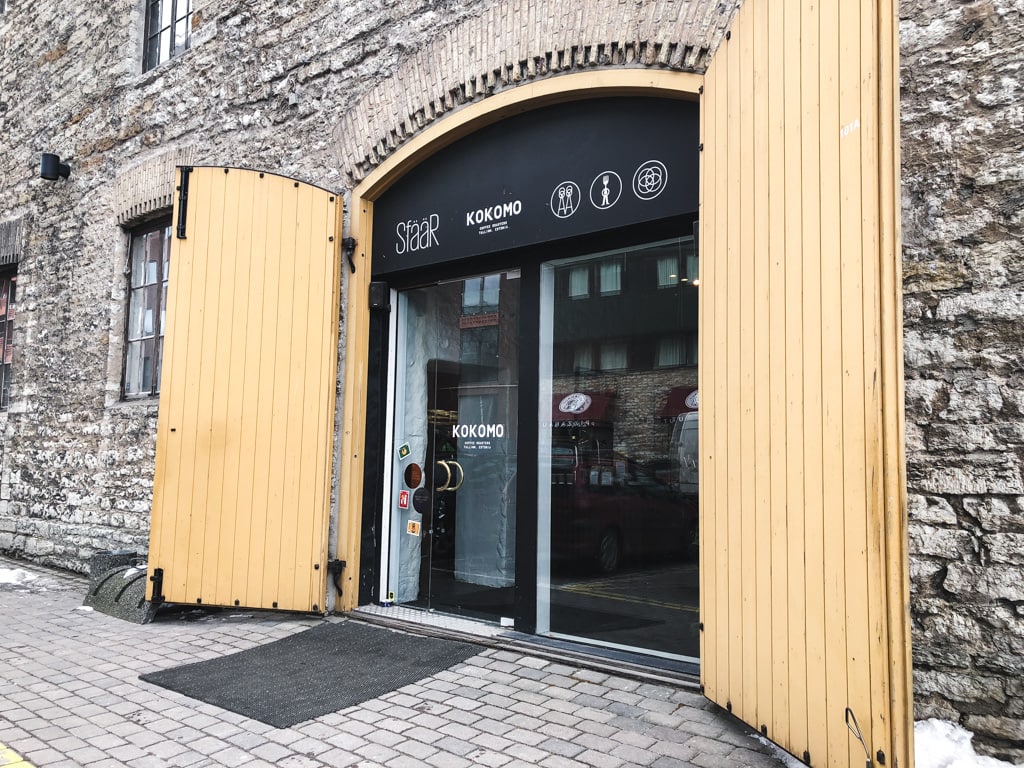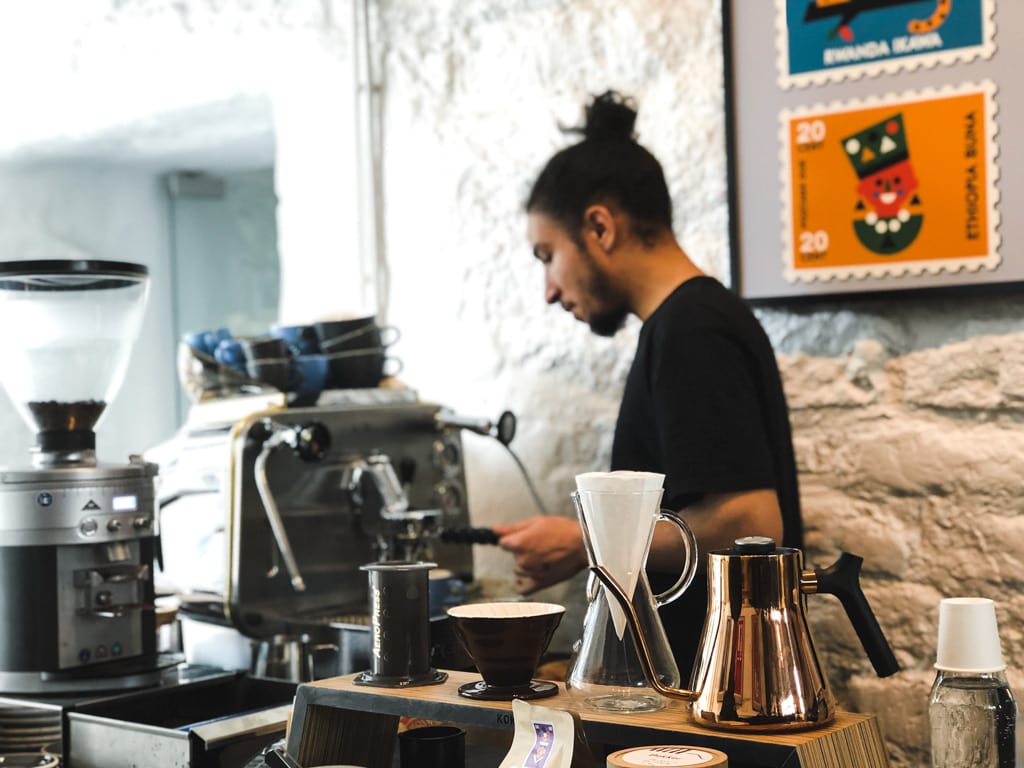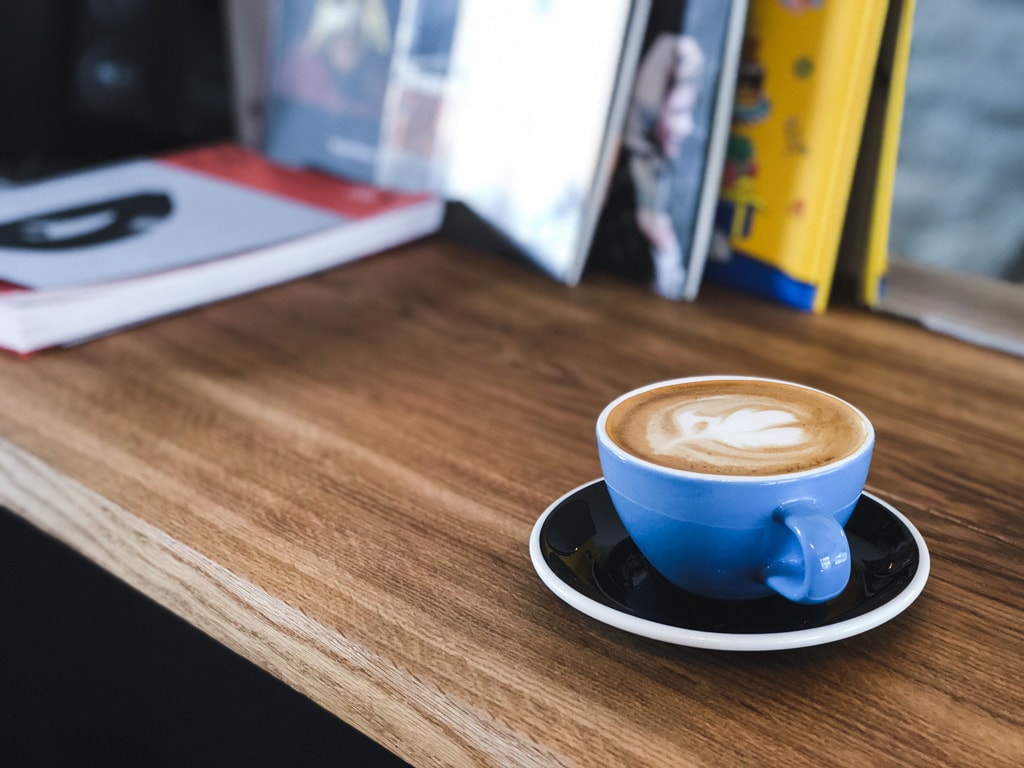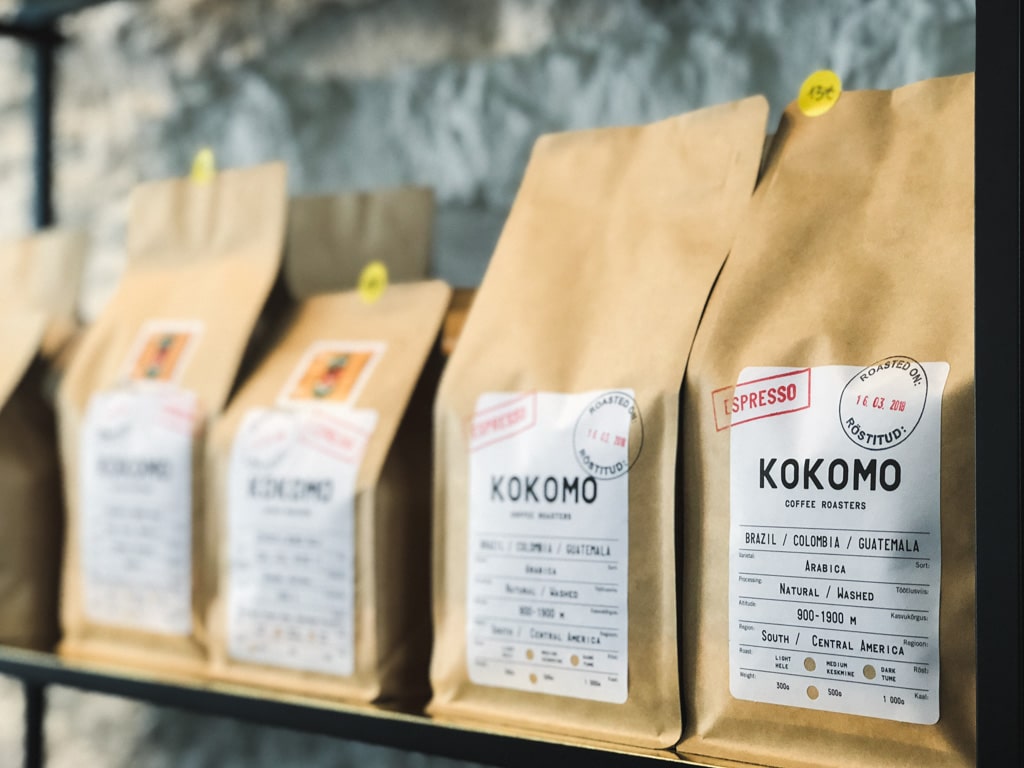 Nordic Design Home
Have you ever heard about a place at the last minute, nearly rushed to get there only to find out that it was closed and you'd never be able to try their amazing coffee?
Yea, that is Nordic Design Home for me. Funny thing is, I passed this shop when I was wandering around Tallinn.
I remember gazing over at it on that Saturday morning and wanting to pop in because I love Nordic design (I guess I have living in Oslo to thank for that).
But, I wandered along a bit more and never went inside. A few days later, I went to The Living Room Café and they gave me the recommendation to head to Nordic Design Home for some of the city's best coffee. What?!
About to head that way, my partner and I checked their hours only to realize that they were closed that day and we didn't have another day in Tallinn to test it out. But based on recommendations, they definitely deserve a place on this list.
Nordic Design Home uses beans from Rocket Bean Roastery down in Riga, one of my personal favorites, and they have a top-of-the-line La Marzocco Linea PB in-house.
All drinks come standard as a double shot and they even sell some small eats at the cafe. I can't wait to finally make it here on my next trip to Tallinn and test it out for myself!
You can find Nordic Design Home at Kopli 6 in Tallinn. To find out more information, check out their Website or Facebook page. Photos below provided by Nordic Design Home.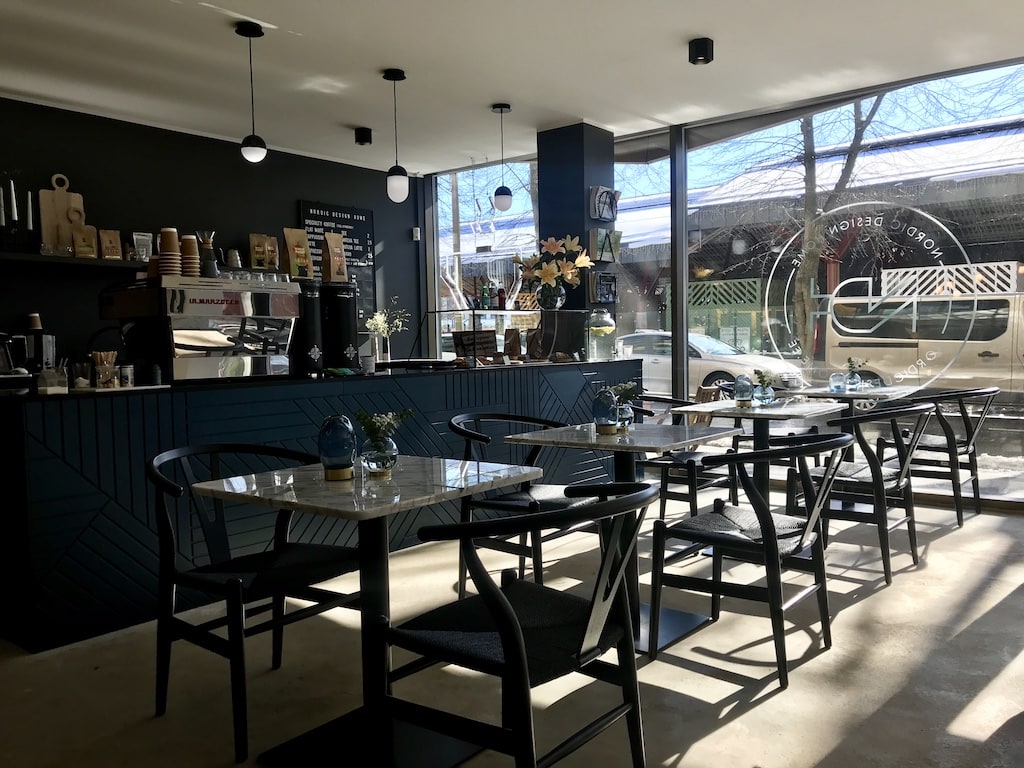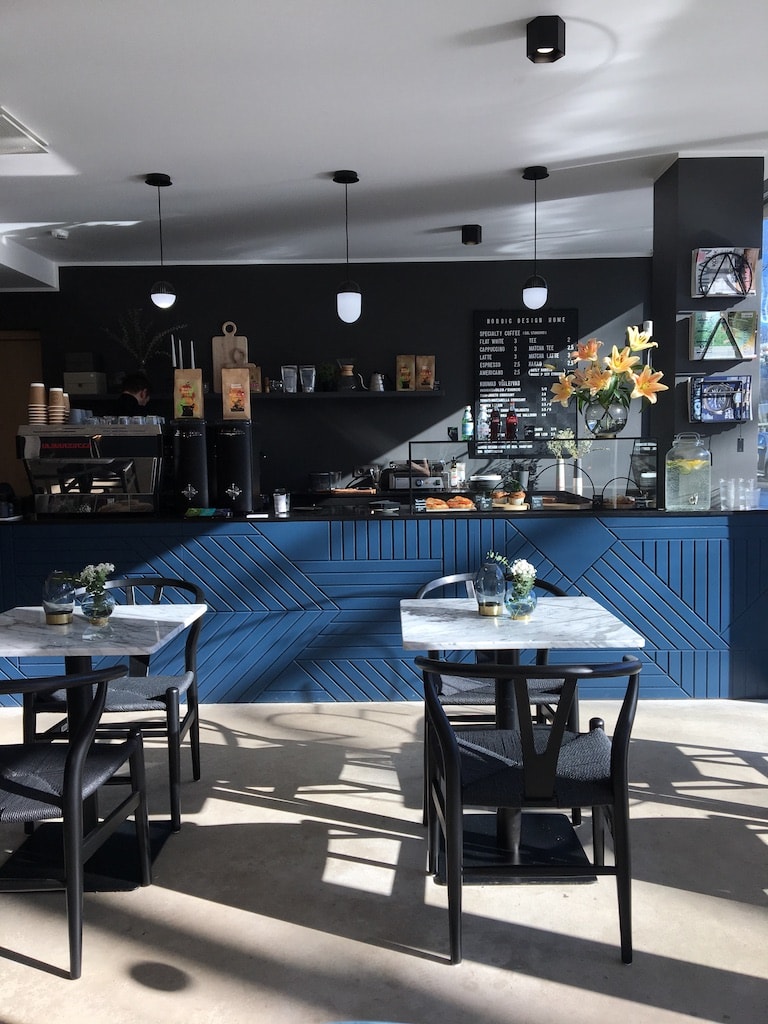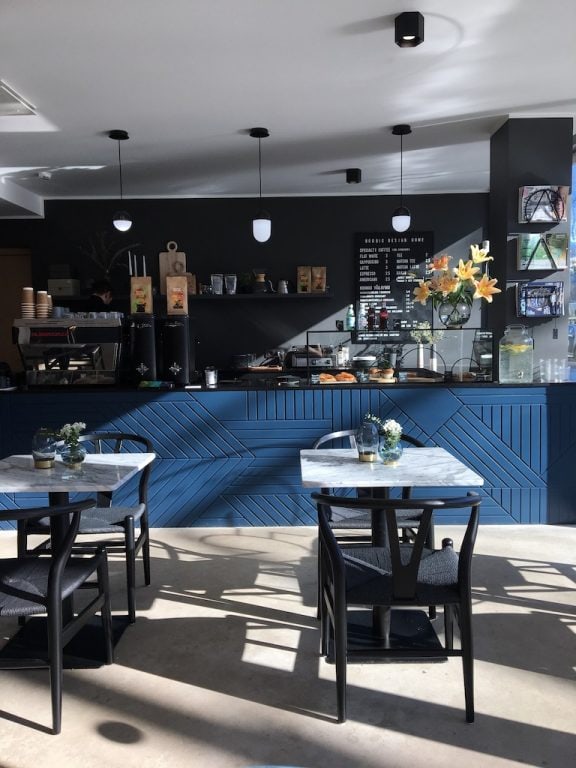 Uba ja Humal
Strangely enough, I went into Uba ja Humal for craft beer. I had no intents of having a coffee. Heck, I didn't even know they served coffee (yes, my Estonian sucks if you are laughing at me right now… I do know what uba ja humal means now).
But they do serve coffee and I had some and it was pretty good.
Their beans are sourced from The Barn in Berlin and while I definitely think that craft beer is their strength, the coffee was good and several patrons walked in just for a cup of the stuff.
This is the only place I've ever been able to put on both a coffee guide AND a craft beer guide (coming soon!), so I definitely am pretty excited about that.
Anyway, this is a great place for coffee in Tallinn… and you can even squeeze in a beer or two after your caffeine fix.
You can find Uba ja Humal at Võrgu 3 in Tallinn. To find out more, check out their Facebook page.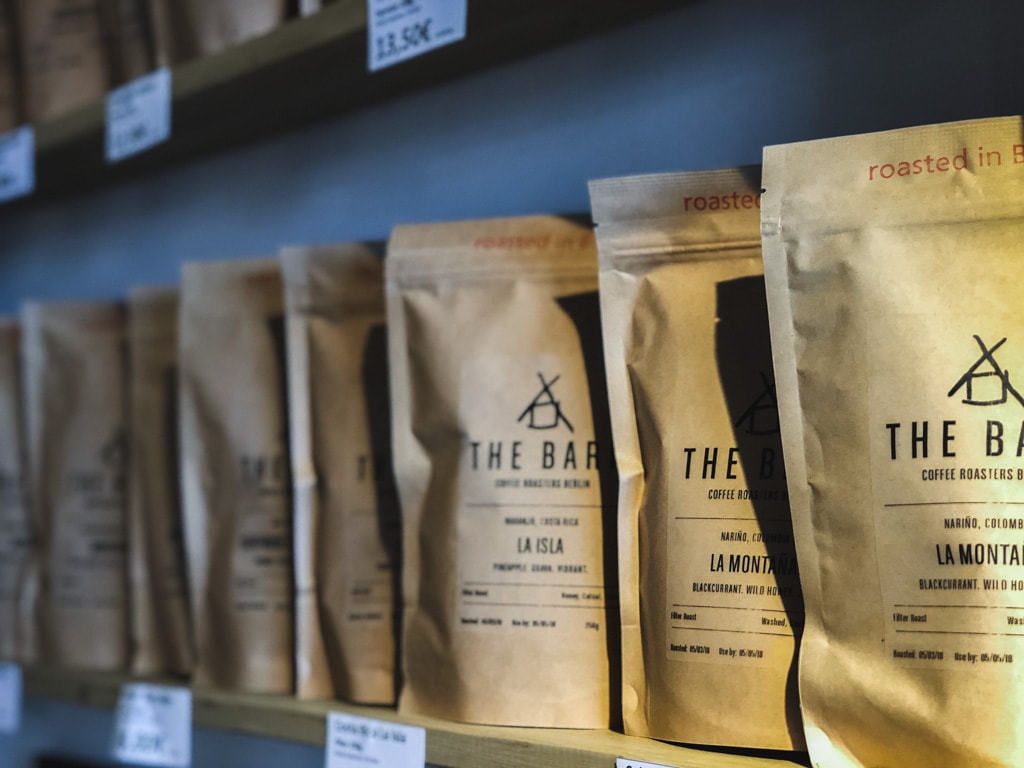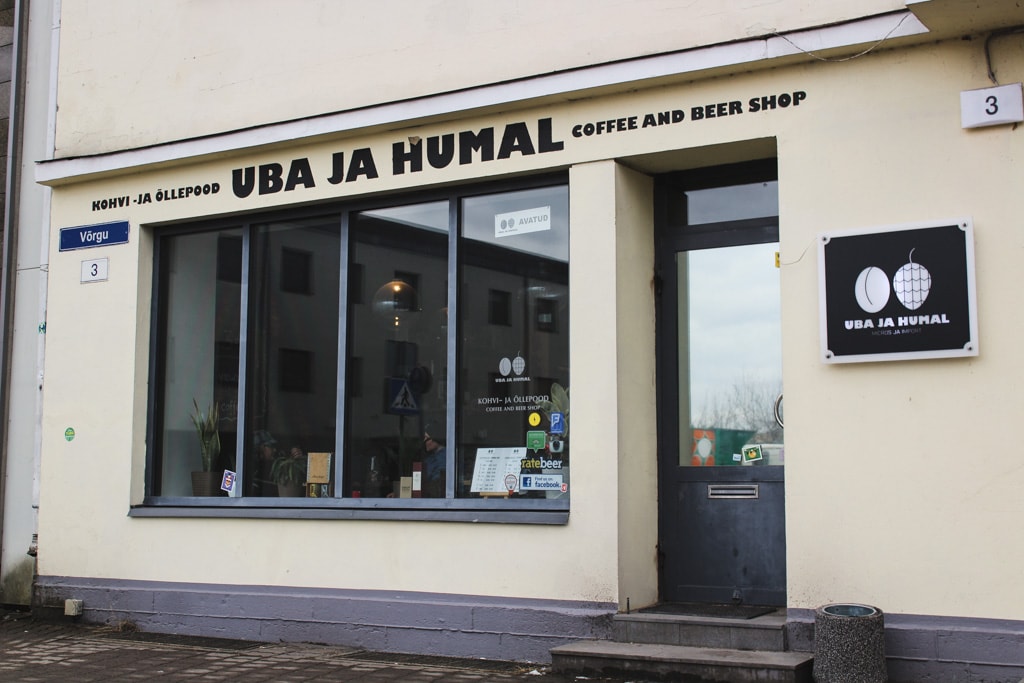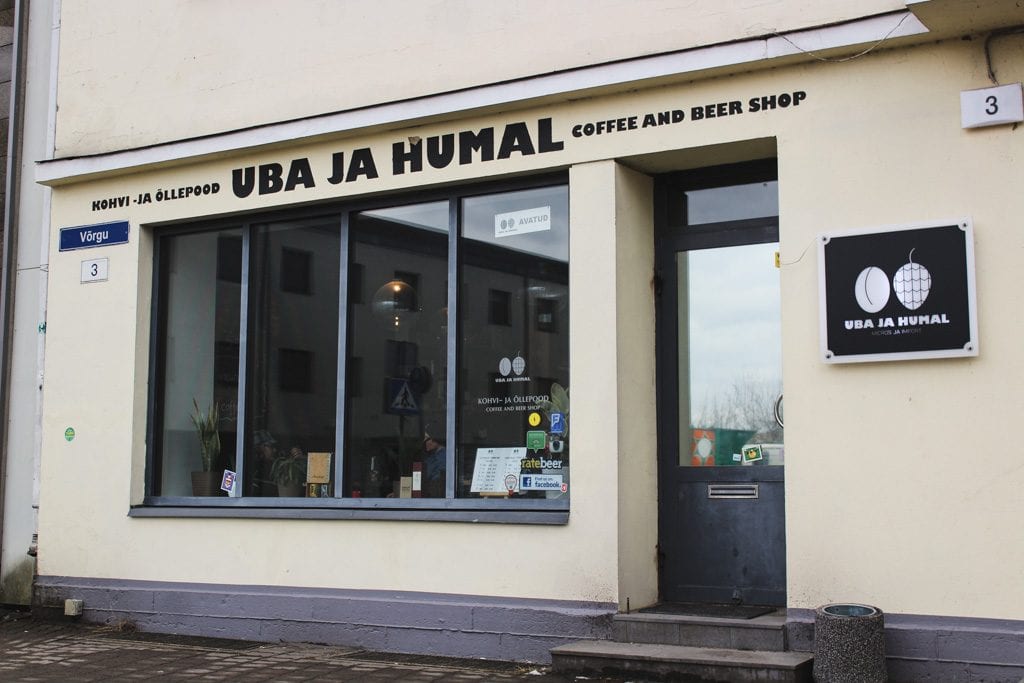 Brick Roastery / Restoran Trühvel
Another place I, unfortunately, missed while in Tallinn was Restoran Trühvel in Telliskivi Creative City.
The restaurant that is inspired by Mediterranean food is also known for their really delicious coffee from Brick Roastery, a roastery that shares space with them in Telliskivi.
While I haven't been there myself, some of the owners of the above cafes highly recommended the place and its coffee, so it would be remiss of me to not put it on here as I know the sources are legit and know Tallinn coffee.
Added to my 'next time in Tallinn' files. And aside from their coffee, they are also regarded as one of the best places to eat in Tallinn.
You can find Brick Roastery and Restoran Trühvel at Telliskivi 60 in Tallinn. To find out more, check out their Website or Facebook page.
Gourmet Coffee
The mothership of craft coffee in Tallinn- Gourmet Coffee. They currently have three locations and are credited with starting the specialty coffee trend in the Estonian capital.
While I didn't have a chance to pop by any location on this trip, but I do know they have great coffee and come recommended by several locals. To find out more, including their locations, check out their Website or Facebook page.
Honorable Mention
Unfortunately, I am only one person when it comes to tasting coffee and I like being able to share a list that encompasses a lot of different tastes. But sometimes, I just don't care for a place or I think they may have had an off day.
I rarely put anyone on the 'honorable mention list' unless others confirm my thoughts.
T35 Bakery & Specialty Coffee
I was so excited about this Russian-owned cafe in Kalamaja. I had heard that they had decent coffee and tasty baked goods. When we walked in, we saw a buzzing cafe (with dogs= huge plus) and nice staff.
Where I could have gone wrong was that I deviated from the menu. I ordered a cortado/flat white because I didn't want to drink black coffee if tasting a lot of different coffees that day (I have been struggling with headaches lately).
The beans they serve are high quality and all come from Amsterdam. Sadly, the coffee's milk was burnt and it was completely unpalatable. I left it almost full.
I was going to put them on this list anyway as I figured it was a one-off thing, but I heard from other cafes that their coffee isn't anything to write home about.
Anyway, the cafe was really nice and I would go back there and give it another shot… or maybe just stick to the baked goods (which were delicious!)
You can find more about T35 Bakery & Specialty Coffee at Tööstuse 35 in Kalamaja in Tallinn.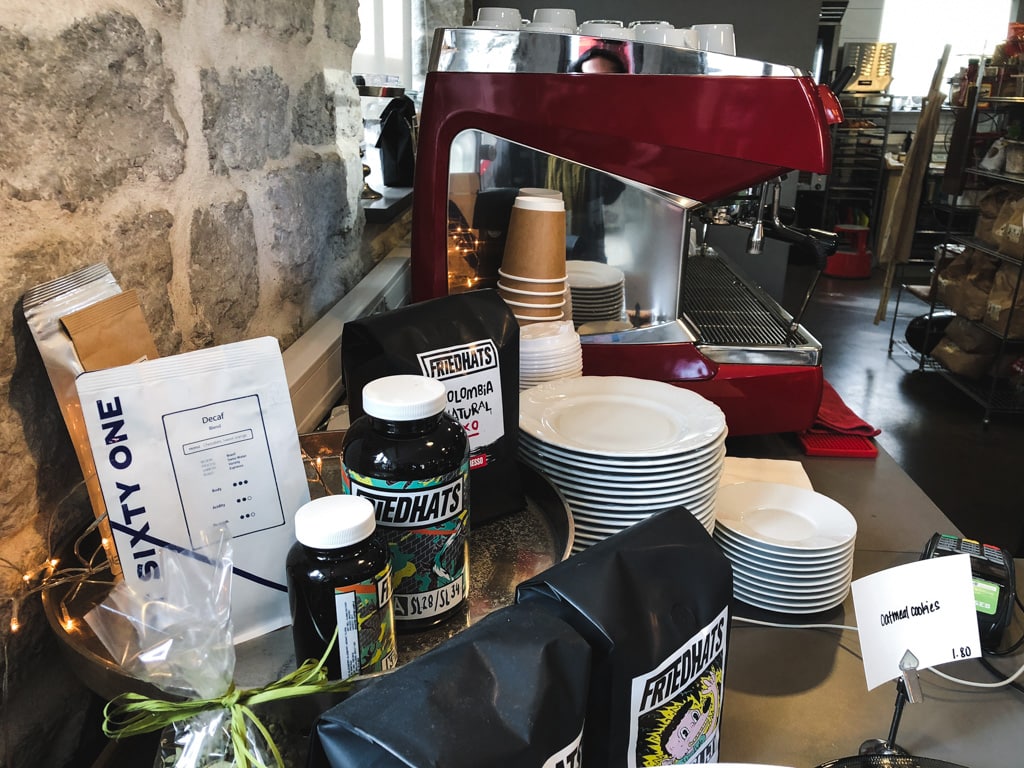 BJÖRN Espresso Bar
Well, this place is no longer open. But, they are reopening a space in May 2018, so be on the lookout Tallinn coffee lovers! I fully intend on visiting it when back and hopefully getting it added to this list.
To find out more, check out their Facebook page.
Renard Speed Shop
I have heard that this coffee shop and speed shop was incredible. Unfortunately, the cafe part was told to vacate and it is now just a speed shop under renovation (this is what I was told).
But, due to its popularity, I am hoping that it reopens or a pop-up shows up somewhere in the city where the amazing coffee can still reach lovers of the stuff. If that happens, I'll be the first to return! To follow their happenings, check out their Facebook page.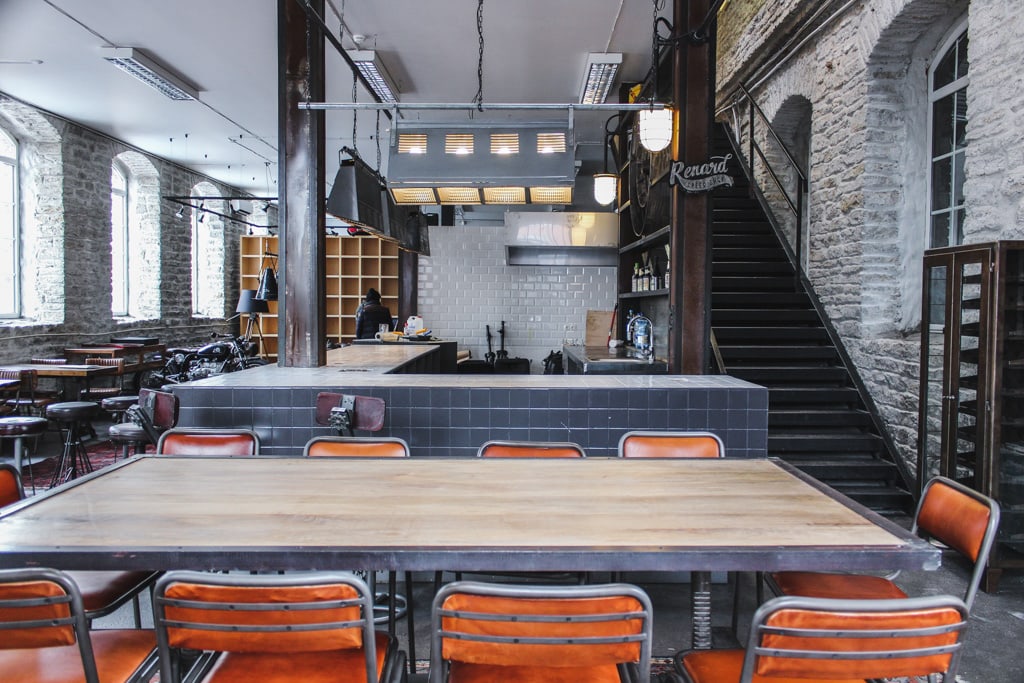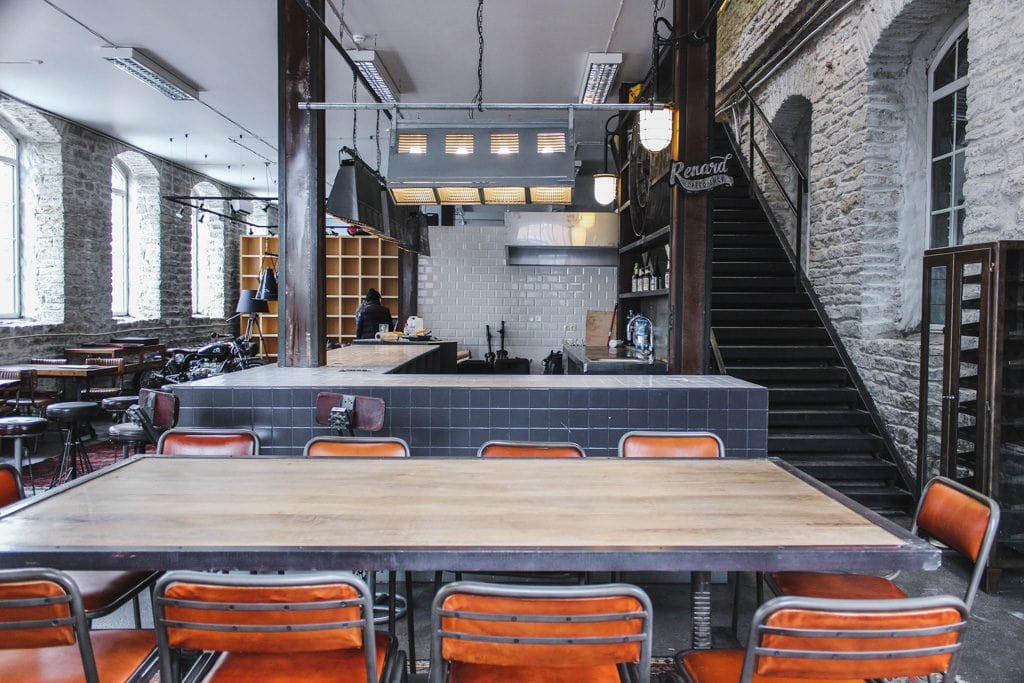 What is your favorite cafe in Tallinn? Please leave a comment below and let me know so I can add it to the list to check out next time I am in the city!
More Estonia Travel Guides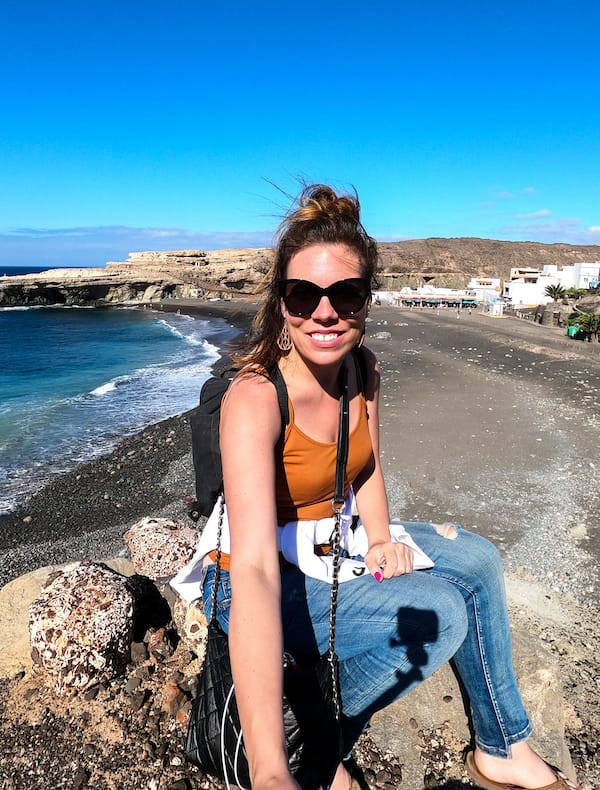 Megan is a travel blogger and writer with a background in digital marketing. Originally from Richmond, VA, she now splits her time between Frankfurt, Germany and Arctic Finland after also living in Norway, Armenia, and Kazakhstan. She has a passion for winter travel, as well as the Nordic countries, but you can also find her eating her way through Italy, perusing perfume stores in Paris, or taking road trips through the USA. Megan has written for or been featured by National Geographic, Forbes, Lonely Planet, the New York Times, and more. She co-authored Fodor's Travel 'Essential Norway' and has visited 45 US states and 100+ countries.