Are you looking to spend one day in Zurich? This Zurich itinerary has you covered!
Are you planning your trip to Zurich last minute?
If youʻre booking your trip to Zurich last minute, we have you covered. Below are some of the top tours, hotels, and more!
🇨🇭 Top Experiences and Tours in Zurich:
🛌 Top Hotels in Zurich:
FIVE Zurich Lifestyle Hotel (luxury city resort)
Motel One Zürich (mid-range – is so much better than its name!)
Hotel Marta (budget 5 minutes from the train station)
🚗 Visiting Zurich independently? Be sure to book your rental car ahead of time to ensure availability!
This Zurich one day itinerary will help you plan the ultimate Swiss vacation by learning how to see Zurich in 24 hours!
I asked travel blogger Nina Out and About who lived in Switzerland for the best things to do in Zurich in one day.
Zurich has an old-world charm with history around every corner. Like most European cities, it bears the scars of war. You'll find evidence of ancient struggles in the city's famous church.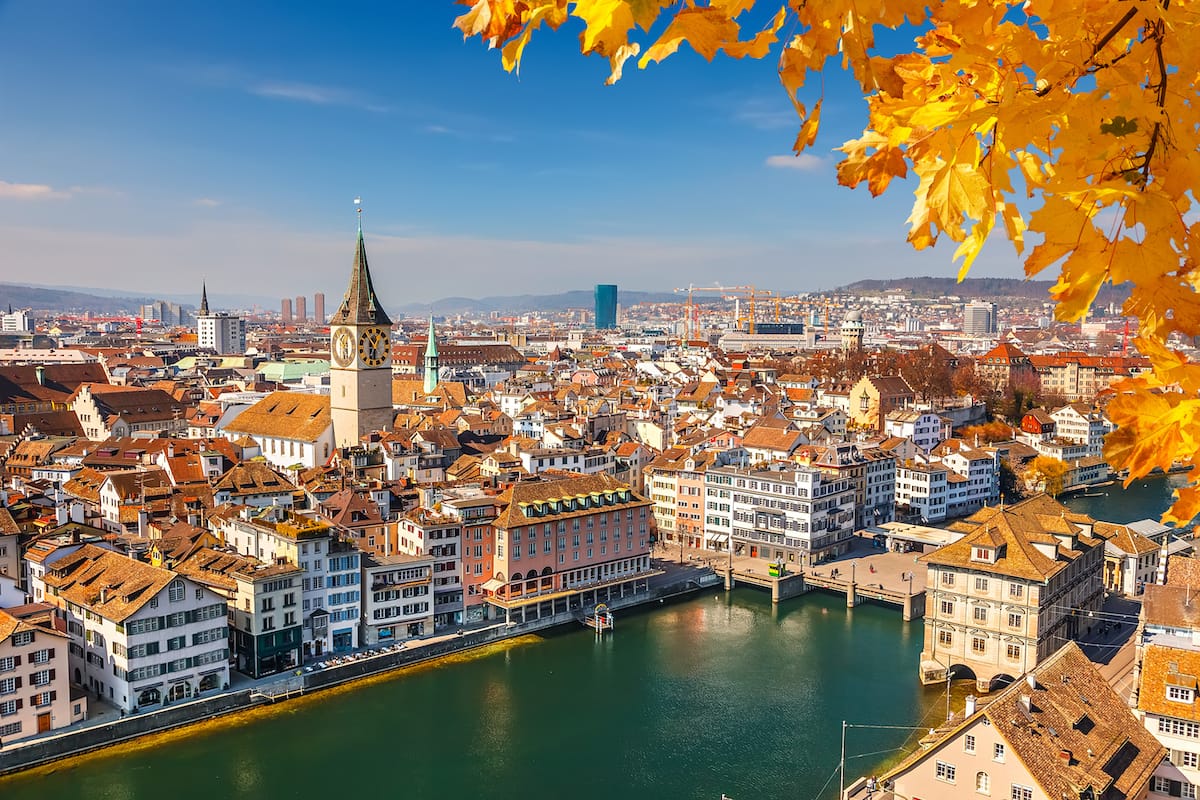 But there's more to the city than strife! Zurich holds the beauty of the Swiss culture in its food and the gorgeous countryside.
It's hard to decide how to best spend 24 hours in Zurich. There's so much to do, and so many odd opening hours, that it I really best to plan ahead!
Did we leave any essentials off of this Zurich itinerary? Let us know how you'd spend one day in Zurich below!
One Day in Zurich Itinerary
If you're looking for a quick snapshot of how to spend 24 hours in Zurich – here is a rundown of what is covered below!
Hike Uetliberg
Take a free walking tour through Zurich's Old Town
Have a packed lunch in Platzspitz
See the city from the water with a river cruise (& hop off to explore other areas)
Explore the Swiss National Museum
Eat a traditional cheese fondue at Swiss Chuchi
8:30 AM: Hike Uetliberg for the Best Views of Zurich
The best thing I did in Zurich was to leave the downtown core to hike Uetliberg, a gorgeous mountain on the outskirts of the city.
Take a train 20 minutes from the city center to reach the mountain.
You can get off at the bottom and hike the entire mountain, or take the train about halfway up to shorten your hike.
If you're seeing Zurich in one day, you should opt for the shorter hike since the mountain peak is the best part of the hike.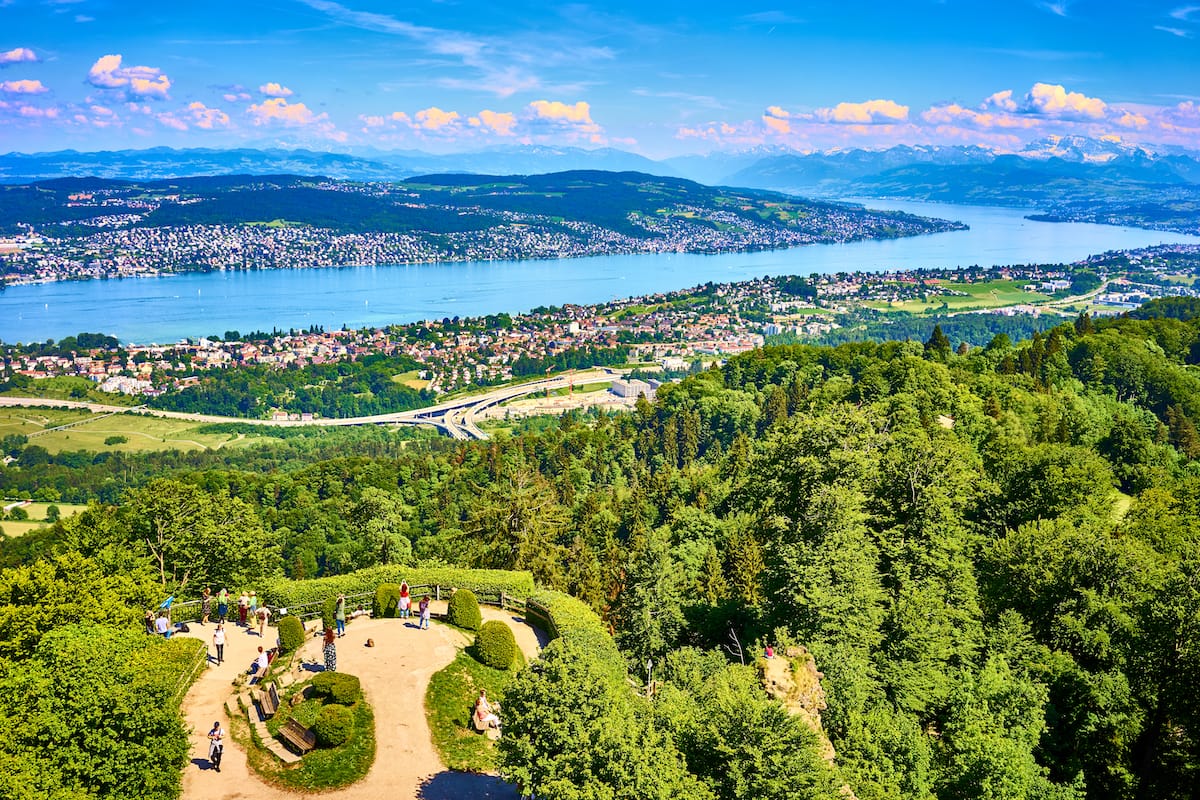 From either spot, you'll find multiple trails for hiking and mountain biking your way up the mountain.
The trails are beginner-friendly, with well-maintained gravel paths and good signage. You'll be able to find your way to the top easily.
At the top of Uetliberg, you can go a step further and climb the viewing tower for the best views of Zurich and the alps. Going above the treeline gives you an amazing view of the snowcapped Swiss Alps surrounding the city.
Spend the 2 francs to get the ultimate view.
If you go later in the day, you can even have cheese fondue overlooking the alps at Restaurant Uto Kulm. You can even stay at Uto Kulm hotel overnight to get what I'm sure are spectacular sunrises and sunsets.
11 AM: Take a Free City Walking Tour of Altstadt
Free walking tours are my favorite way to get acclimatized to a new city. They teach you about its history, give you local tips on where to eat, and you get to choose the price!
Although they are "free", you do have to pay. You're supposed to tip what you feel the tour is worth. I usually tip the equivalent of $5 for an ok tour or $10 for a great tour.
Although it can end up costing you as much as a prepaid tour, I like that I get to test the product and decide the price myself.
Use Free Walk for an excellent tour of Zurich's city center. The tour runs at 11 am daily and lasts 1.5 hours. You'll learn about the city's history, see the remnants of the world wars, and find some of the best vantage points for pictures of Zurich.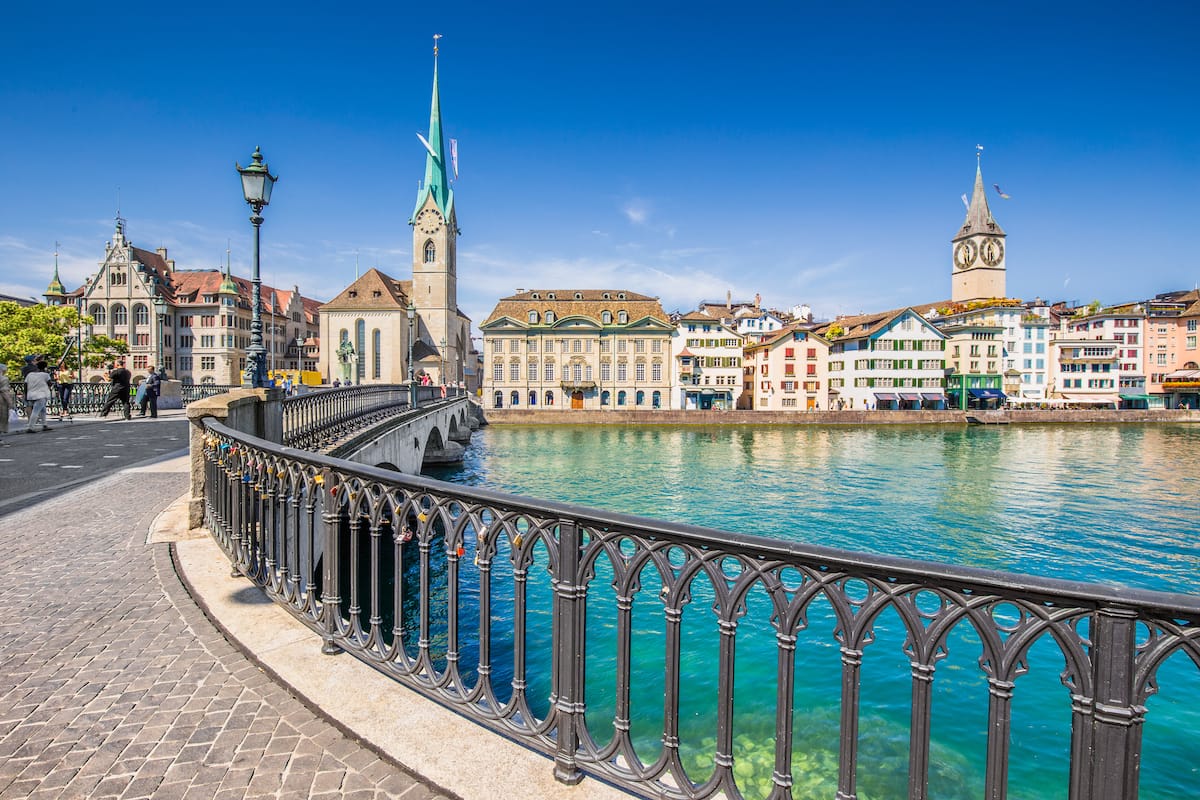 My fun facts about Zurich are things I learned from our incredible tour guide.
I loved the tour even more because the guide introduced me to the best spot for fondue in Zurich (see "Where to Eat Dinner").
If you're planning to extend your time in Zurich or to return to the city, you'll get lots of amazing tips on extra things to do in Zurich, like visiting the local zoo.
12:30 PM: Enjoy Lunch in the Park
Head to Platzspitz after your walking tour ends to enjoy your packed lunch in a lovely park.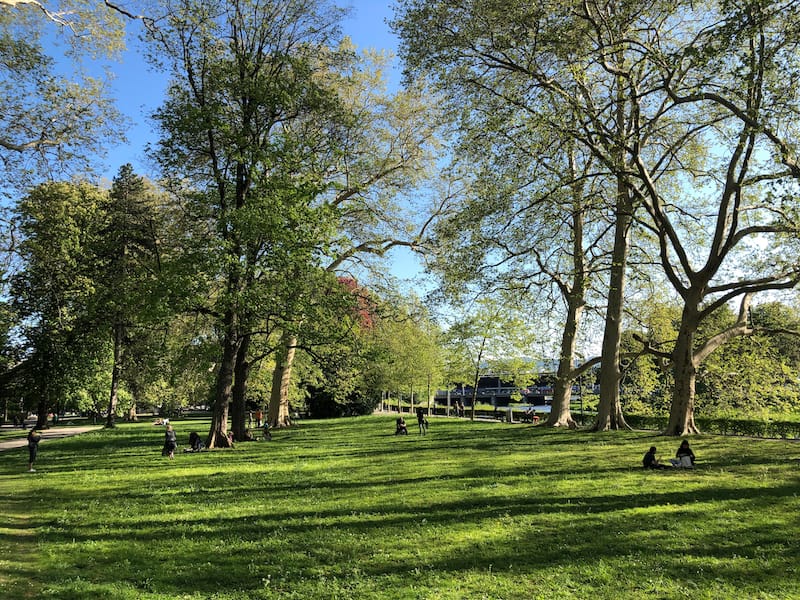 Platzspitz is a lovely green park with benches overlooking Lake Zurich. There's even an 18th-century Pavillion you can marvel at while you snack on your crackers.
1:50 PM: Rest Your Feet on a River Cruise
After lunch, head to the River Limmat Cruise located on the East side of the park by the Swiss National Museum.
Get a new view of Zurich from the lake on a river cruise.
I stumbled upon the river cruises when I was trying to visit the Swiss National Museum for the first time, only to find out that it's closed on Mondays. Instead, I took a 50-minute ride on the lake that turned out to be an incredible tour.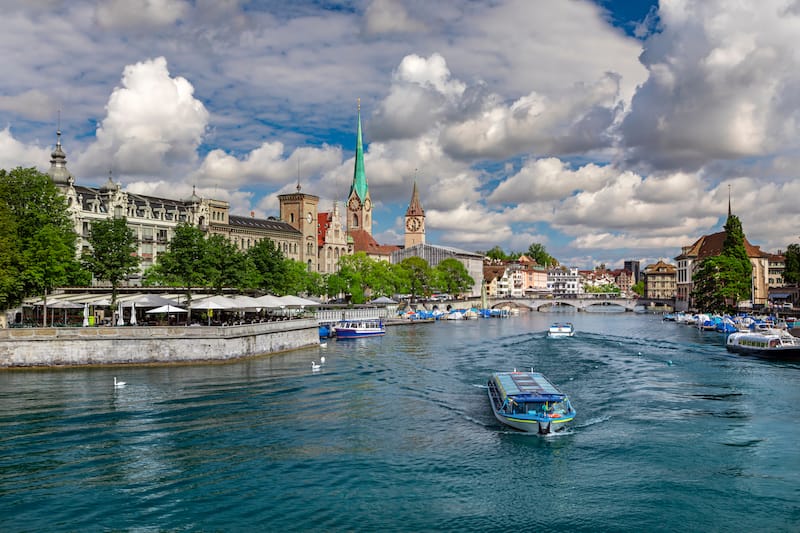 The cruise is hop-on hop-off, so you can actually start your day on a river cruise and use it to get you around the city. For 4.40 CHF (free with a Zurich Card), you can see all of Zurich in a day.
Try to get a window seat for better views of the city. Look out for the ancient guild houses, Grossmunster Church, and the City Hall building. Watch out for any politicians leaping from the windows!
** Note: The cruises only run from March to October. Check the River Limmat website for official timetables. **
3:30 PM: Explore Zurich History at the
The Swiss National Museum is the most visited cultural history museum in Switzerland. The exhibits range from the beginning of Swiss history to the present day.
It's a must-see if you only have one day in Zurich.
You'll learn about Switzerland's involvement in the world wars (which was more extensive than I expected for a neutral country), its political system, and even historical dress.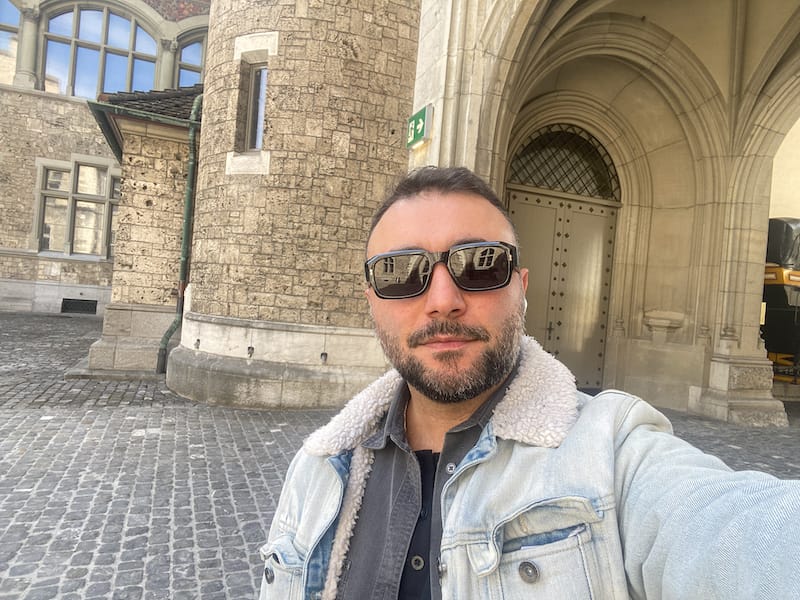 It's easy to spend hours wandering through this museum, but 1.5 hours is plenty to see the significant exhibits.
Use the free audio guide, a downloadable app, to learn more about the artifacts. The narrator is a bit slow, so only listen when there are artifacts you are really interested in.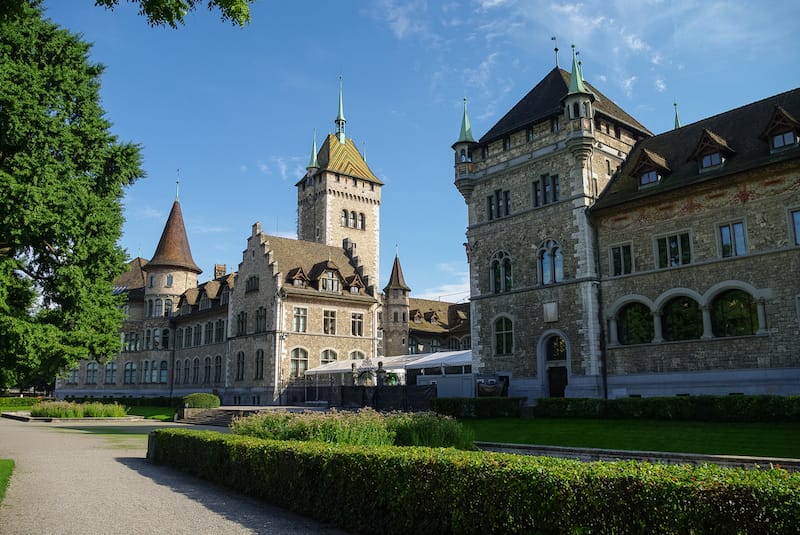 Take your time browsing the war memorabilia and the rich jewel displays before you head to the bestiary. I expected a medieval bestiary, like those I'd studied in school.
Instead, it was full of stuffed cows and St. Bernards. I was disappointed at first, but it turned out to be one of the most interesting rooms.
You'll learn about the myth of St. Bernards carrying alcohol in barrels around their collars and about Swiss agriculture.
Who knew that ibexes and Swiss groundhogs would be the most memorable part of the museum?
** The museum is closed every Monday. **
More than 24 Hours in Zurich?
I recognize that not everyone can visit Zurich on days that aren't Mondays, so I've included some extra fun things to do in Zurich so you won't be bored on your one-day stopover.
Besides, a travel guide isn't complete without some extra options, now is it?
Kunsthaus Zurich (Art Museum)
Climb the spires at Fraumunster Church
Fifa World Cup Museum
Take pictures from the vista at Lindenhof
Zurich West Viaduct for chic restaurants
Climb Bahnhof Hardbrucke
Shop in Niederdorf
Rietberg Museum (Archeaology)
Beyer Clock and Watch Museum
St Peter Church
Zurich Opera House
University of Zurich Botanical Gardens
Swim in Lake Zurich
Zoological Museum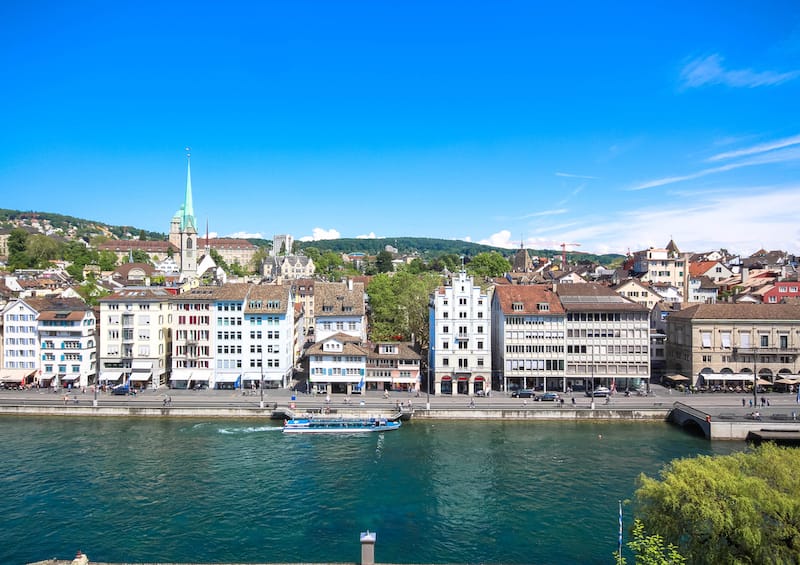 Where to Eat Dinner in Zurich
I'm obsessed with food, so the first question I asked my free walking tour guide was where should I eat in Zurich. He recommended two restaurants that, even after days of eating my way across the city, are the best eats in Zurich.
Although it's expensive to eat out in the city, be sure to treat yourself to a meal. You have to try to best food in the city if you're seeing Zurich in one day, right?
…If You're Craving Fondue
Switzerland is famous for its fondue. It's a definite must-have when you're in Zurich for one day. Be sure to try the best fondue in Zurich at Swiss Chuchi.
The fondue house has a menu full of fondue options, with selections of types of cheese and various sides to complete your meal. You can even get raclette or meat dishes if you're not a fondue fan.
I went back three times for the original cheese fondue made with garlic and cheese brandy (who knew that was even a thing?). It came with a giant basket of bread.
To try and be healthy, I got apples to dip as well. The fondue, including the bread, costs 28.50 CHF. Adding fruit cost an additional 7.00 CHF.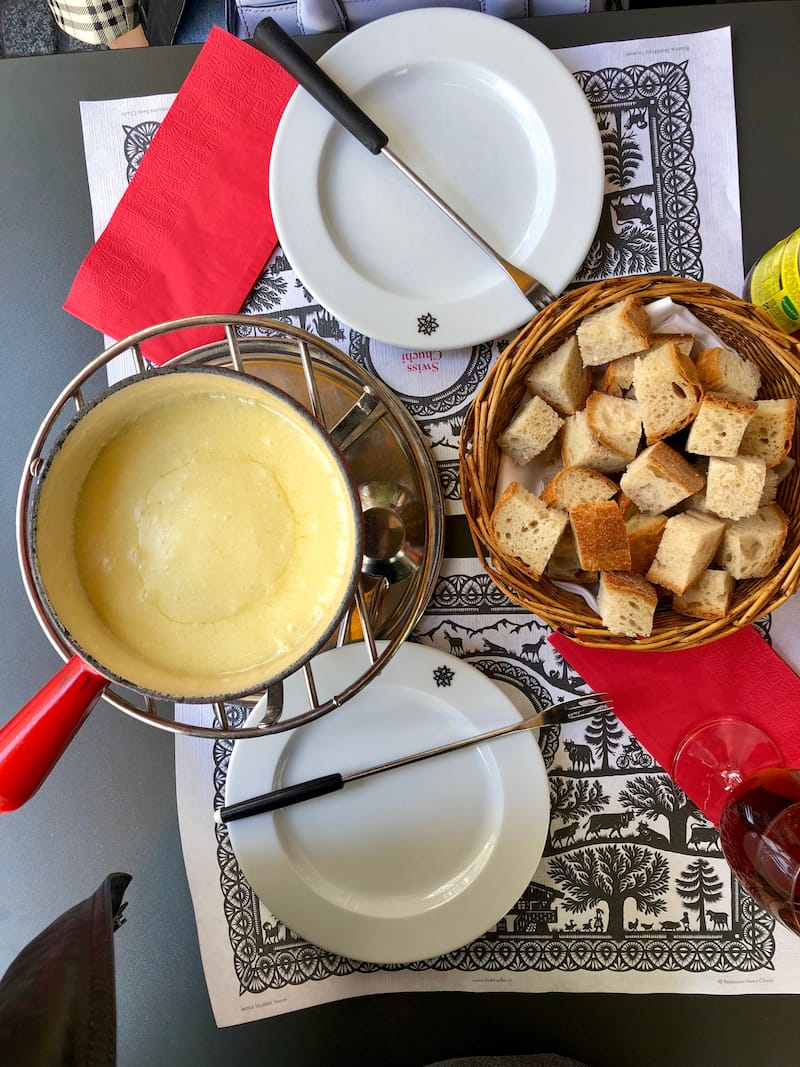 If you want to try raclette, they have many options waiting for you! A basic raclette costs 28.50 CHF.
Although it's expensive compared to your homemade breakfast and lunch, this is a meal you won't want to miss.
Besides, why scrimp on meals if you aren't going to use those savings for a truly epic meal down the line??
…If You're Craving Vegetarian/Vegan
Don't fancy fondue?
Head to Haus Hiltl, the oldest vegetarian restaurant in the world!
The restaurant has been running since 1898 with a focus on regional produce. You can find excellent vegan options – including vegan wines!
They have a range of options, from Indian to pasta. Check out their interesting options in the "Vegetarian Butcher" section.
The prices at Haus Hiltl range from 27.50 – 38.00 CHF.
These are pretty standard prices for a meal in Zurich, even though Hiltl is very well-rated and uses excellent ingredients.
…If You'd Like an After Dinner Treat
You'll notice I didn't mention dessert above. Although chocolate fondue and vegan puddings are available, I opted to save my sweet tooth for Sprungli.
End your perfect one day in Zurich with a box of truffles from Sprungli, my favorite chocolatier in the city.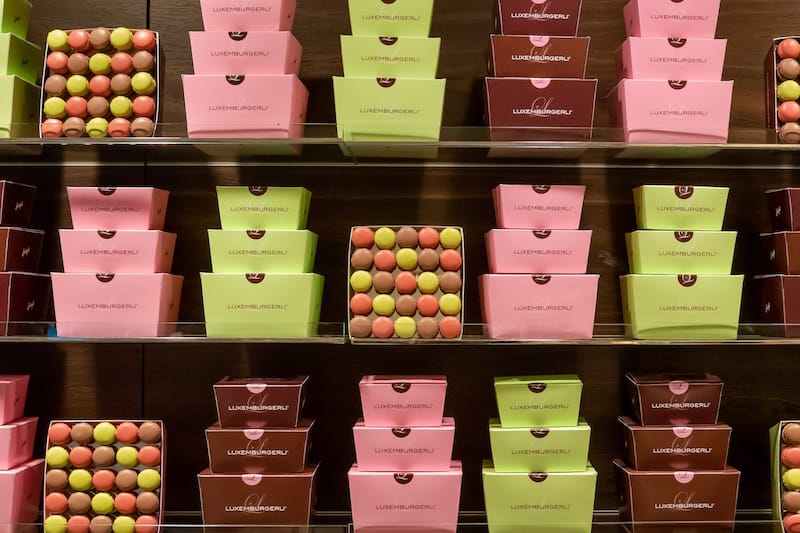 Get an assortment to test out different flavors (like the champagne truffles). I managed to make 6 truffles last a few days, but I'm still not sure how I had enough willpower.
If you'll be leaving Switzerland soon, Sprungli truffles make an excellent gift for friends and family. Or the perfect plane food to help cure those end-of-vacation blues.
Zurich One Day Itinerary FAQ
Budget-Friendly Meal Tips For Zurich
Unfortunately, Switzerland is one of the most expensive European cities for travelers. Budget travelers often struggle when visiting Zurich.
One of the easiest ways to save money in Zurich is to make your own breakfast and lunch.
You'll avoid restaurant markups, get to eat in the city's beautiful parks, and have more time to wander the city's winding streets.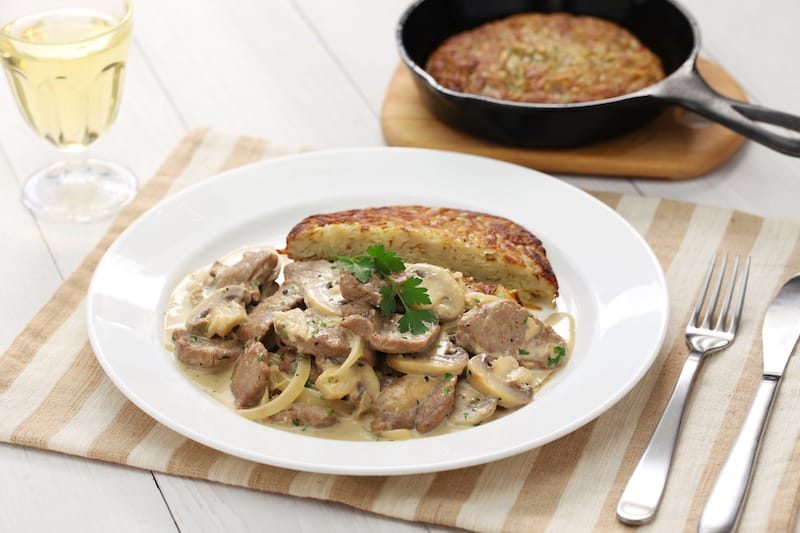 For breakfast, I always got a croissant and a yogurt from the grocery store. Honestly, the 2 CHF croissants were better than the ones I had in France!
This is a great on-the-go breakfast that you can eat on the train to your hike or sitting beside Lake Zurich.
For lunch, make a sandwich that you can carry with you. I highly recommend adding cheese to your sandwich.
Switzerland is famous for its cheese and it's surprisingly affordable. Try a selection of Edam, Swiss, and more without breaking the bank.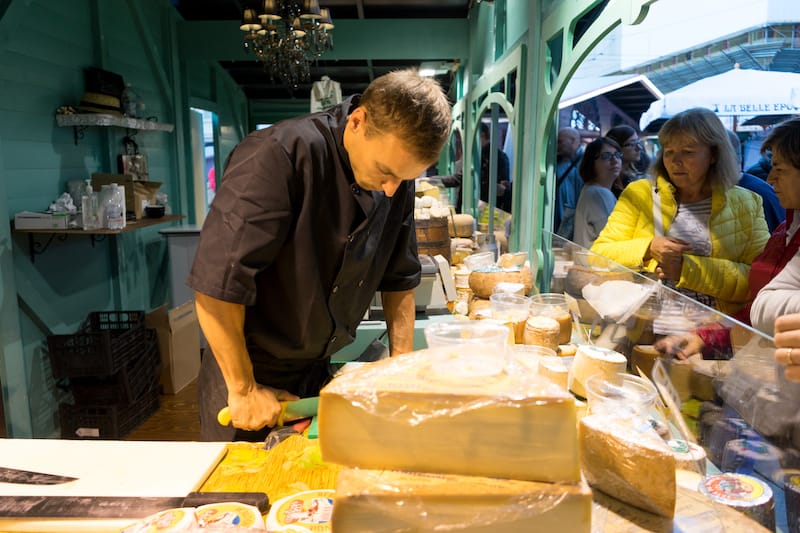 You can sample even more by pairing them with apples and crackers for an afternoon snack. They're a lovely treat to have at the top of Uetilburg.
Save a ton of money on drinks by packing a reusable water bottle. Switzerland is one of the best cities for water fountains.
There are taps literally everywhere where you can get cool, drinkable water for free!
Getting Around Zurich
Zurich is a very walkable city, regardless of whether you're visiting Zurich in winter or in summer!
Visitors who look for the most popular things to do in Zurich tend to stick to the downtown core, where you can walk the length of the area in about an hour.
If you're planning to go beyond the city center, like Uetliberg, you'll need to take public transportation.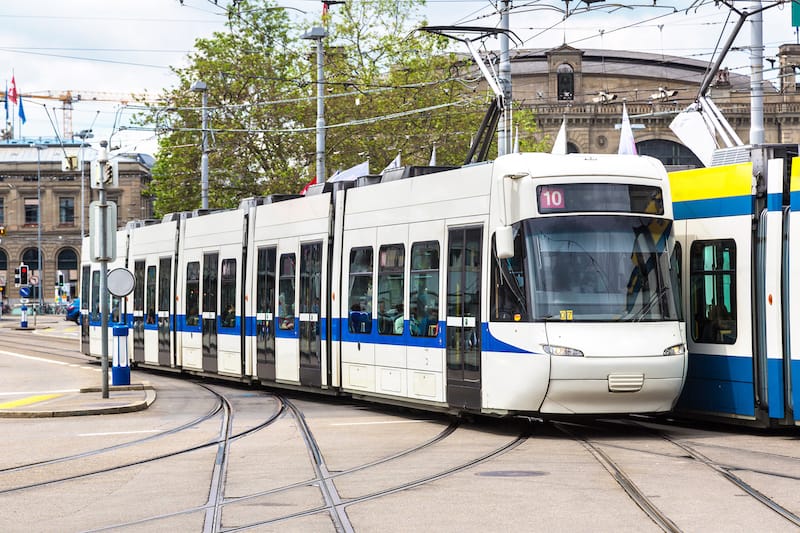 Trains and buses in Zurich are amazing – if you use them properly. I'd often get on sleep-deprived and end up going a stop or two in the wrong direction. It taught me how to ask for directions so it rarely happens anymore.
Public transport is an easy way to get from Uetliberg to the Zurich Zoo. You'll find metros, buses, and long-distance trains all located at Zürich Hauptbahnhof, the city's main train station.
>> Book your Zurich walking tour here
Should You Visit Zurich in One Day?
I learned a lot from my 8 months in Europe, like how to not take my failures so seriously.
Initially, I really struggled with how many mistakes I made in Zurich. I kept visiting on days when things were closed or accidentally taking the train in the wrong direction.
My budget was quickly dwindling from the amount of fondue I was eating.
Looking back, I can see how I made those errors and how they made me a better traveler. They've helped me learn how to budget time and how to travel plan better.
Although I never managed to have a 100% successful trip to see Zurich in one day, this city itinerary will save you from repeating my mistakes!
And if things do go wrong, fondue and Swiss chocolate heal all wounds!
Where to Stay in Zurich
If you're looking for some of the top places to stay in Zurich, here are our recommendations!
FIVE Zurich Lifestyle Hotel (luxury city resort)
Motel One Zürich (mid-range – is so much better than its name!)
Hotel Marta (budget 5 minutes from the train station)
Did we miss anything on this Zurich itinerary?
Let us know your recommendations for spending one day in Zurich in the comments! Thanks!
More Switzerland Travel Guides
Pin this Zurich One Day Itinerary Guide