If you want to see and experience the Alps, as well as their stunning and dramatic mountains, then Switzerland is the place to go!
And, if you happen to be planning a visit to Mount Titlis, this guide will explain in detail how to book a tour from Zurich to Mount Titlis and what to expect during your tour.
I was lucky to visit Switzerland for the first time in 2023, and I organized a trip to Mount Titlis, as I heard it was one of the most iconic places to visit near Zurich.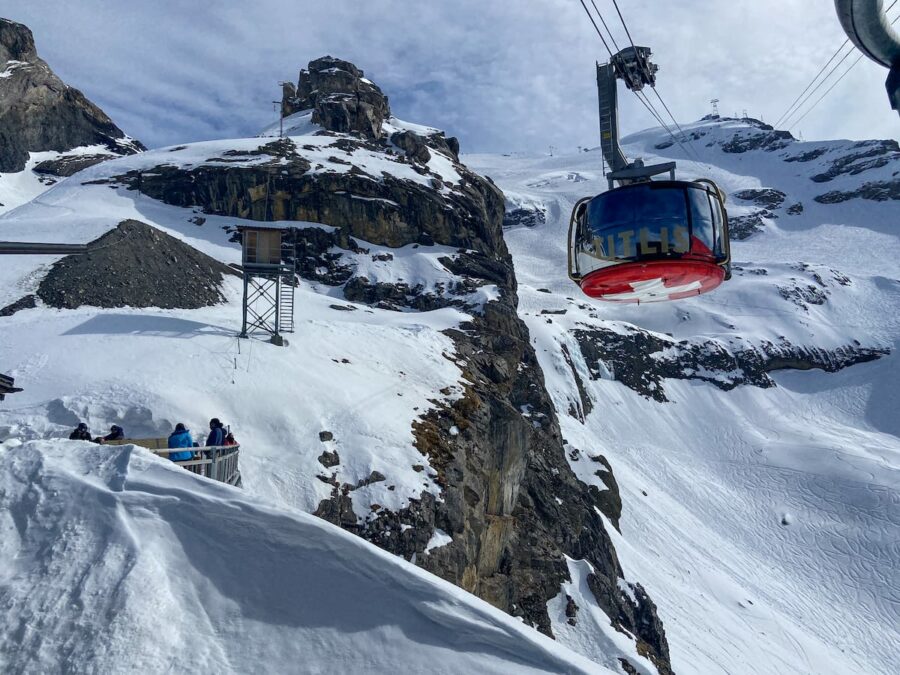 This guide breaks down my experience from booking the tour to actually taking the tour. If you have any questions about this trip, let me know in the comments!
It was such a highlight of my Switzerland trip that I definitely think it is worth your money and time!
Why I Booked a Mount Titlis Tour from Zurich
There are many reasons why I book a tour to Mount Titlis with Get Your Guide, some of which include:
Easy Access to Mt Titlis
Taking this tour gave me the easiest access to Mt Titlis from Zurich! Once I booked the tour, my transportation, tickets, guide, and cable car ticket were all included in the price.
This made me worry about other things on my trip and not this. My day was so much easier, as a result.
Also, when you book this tour, you will have a chance to see beautiful Lucerne and Lake Lucerne… which is an added bonus!
Stunning Views
Mount Titlis offers breathtaking views of the Swiss Alps and the surrounding areas that I have never seen before.
The out-of-this-world beauty will blow you away as it did to me.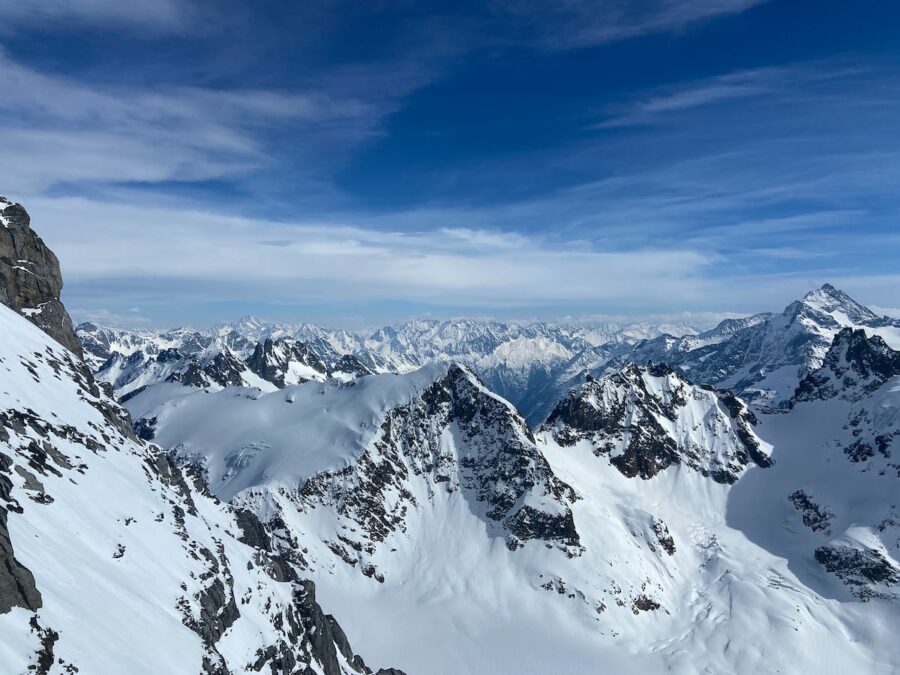 From the summit, visitors can see panoramic views of the mountains, glaciers, and valleys, making it a great destination for photography and sightseeing. That is why this is such a great day trip from Zurich!
Unique Attractions & Things to Do
Mount Titlis is home to several unique things to do, such as the Titlis Cliff Walk, the highest suspension bridge in Europe, and the Ice Flyer, a chairlift that takes visitors over the glacier.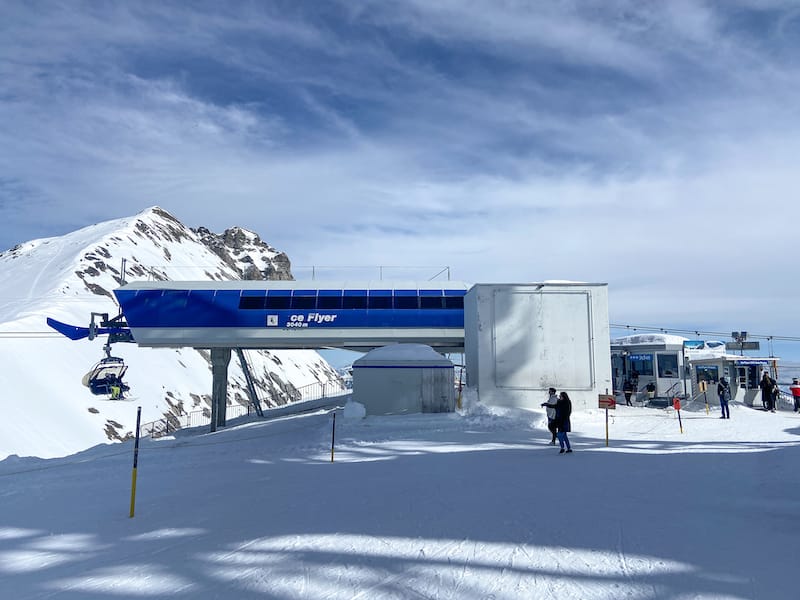 By taking this tour, I had free access to all the Mount Titlis attractions that were available at the resort!
BOOK HERE: Mount Titlis Tour from Zurich
Overall, Mount Titlis offers a unique combination of natural beauty, adventure, and cultural experiences that make it a popular destination for travelers.
Facts about Mount Titlis
Mount Titlis is a mountain located in the Uri Alps of Switzerland, near the small Swiss town of Engelberg in the canton of Obwalden. The mount is located 91 km from Zurich, 149 km from Bern, and 41 km from Lucerne.
It is one of the highest peaks in the area, with an elevation of 3,238 meters (10,623 feet) above sea level.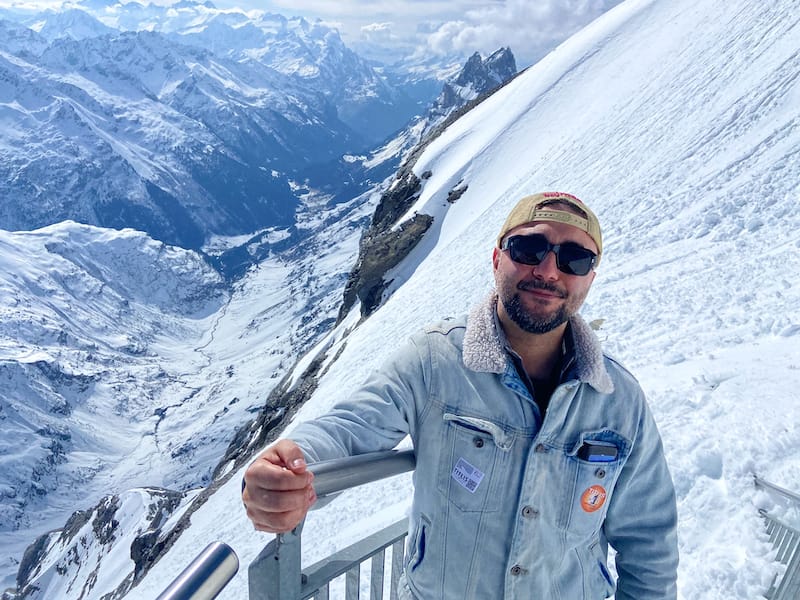 The mountain is known for its spectacular views, including a panoramic view of the Swiss Alps from its summit.
It is also a popular destination for skiing and snowboarding, with a ski resort located on its slopes that is open year-round.
One of the most famous attractions on Mount Titlis is the Titlis Cliff Walk, which is a suspension bridge that spans a deep crevasse and offers breathtaking views of the surrounding mountains.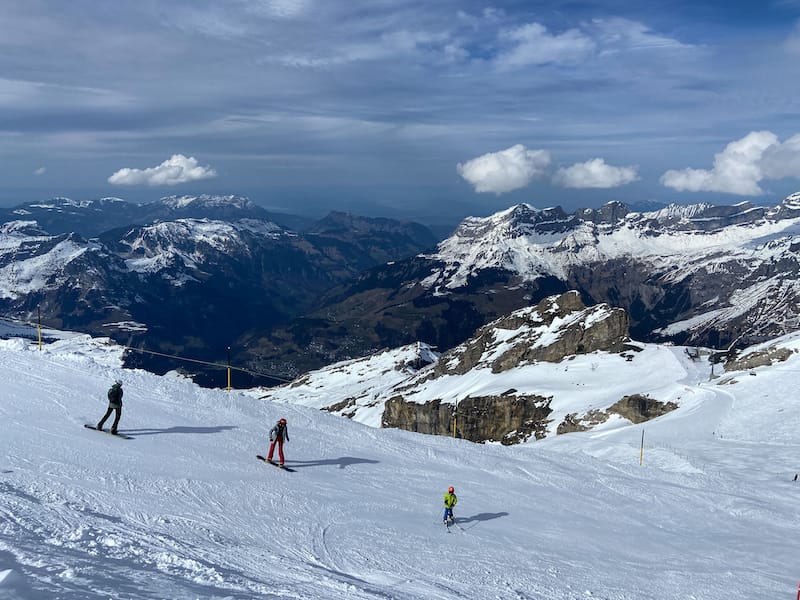 Even though I was not planning to do snow activities, it's great to know that the resort offers a variety of runs for all skill levels, as well as other winter activities such as snowshoeing and sledding.
How to Book Mount Titlis Tour
I made a quick and simple booking for my Mount Titlis tour through Get Your Guide, one of our reliable partners.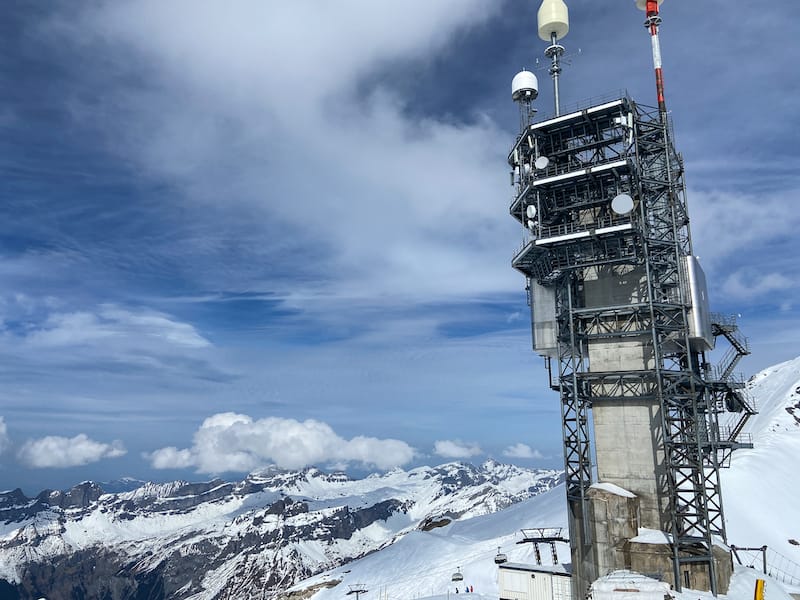 Despite making a last-minute booking, I received a confirmation email, and just one day later, I met up with my guide and fellow travelers to start our Mount Titlis adventure.
Book a Mount Titlis Tour from Zurich here!
Where to Meet on the Day of the Tour
The meeting point for my Mount Titlis tour was at Sihlquai Coach Parking, Limmatstrasse 4, 8005 Zurich at the bus parking lot at 9 am next to the ticket booth from where you can get your reserved ticket.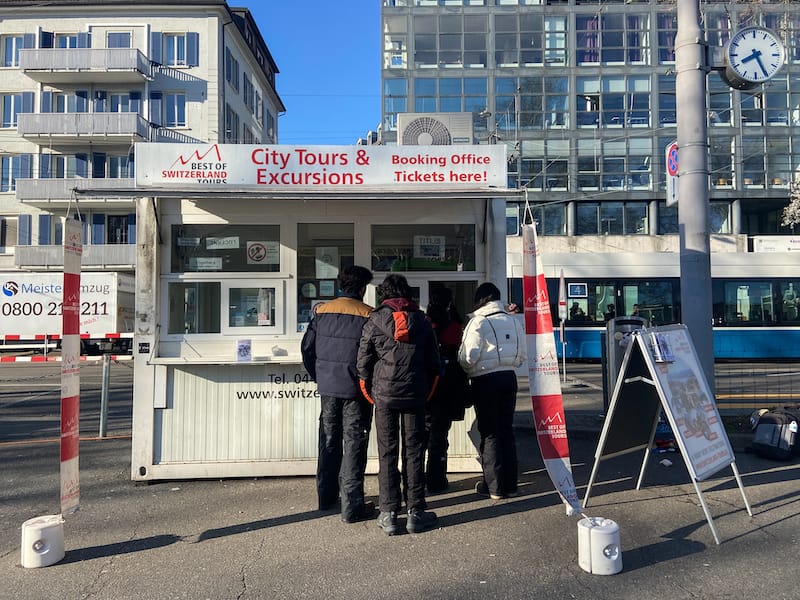 It is recommended that you verify the tour details in advance to make sure that the meeting point remains the same as the one mentioned above in case of any alterations.
Zurich to Mount Titlis Tour Itinerary
Departure from Zurich
First, stop at Astrid Chapel and Lake Lucerne (to take a photo)
Second stop at Lucerne (free time to discover the town)
Arrival at Engelberg (cable car ride up)
Titlis (free time, sightseeing)
Engelberg (cable car ride down)
Lucerne (stop to drop people or pick up)
Zurich (ride back)
Highlights from My Mount Titlis Tour from Zurich
Duration: 9.5 hours
Meeting Point: Sihlquai Coach Parking, Limmatstrasse 4, 8005 Zurich
Language: English, Spanish
CLICK HERE TO BOOK!
Once you meet up with your group, the tour guide will introduce themselves and discuss the itinerary, including the stops, in both English and Spanish.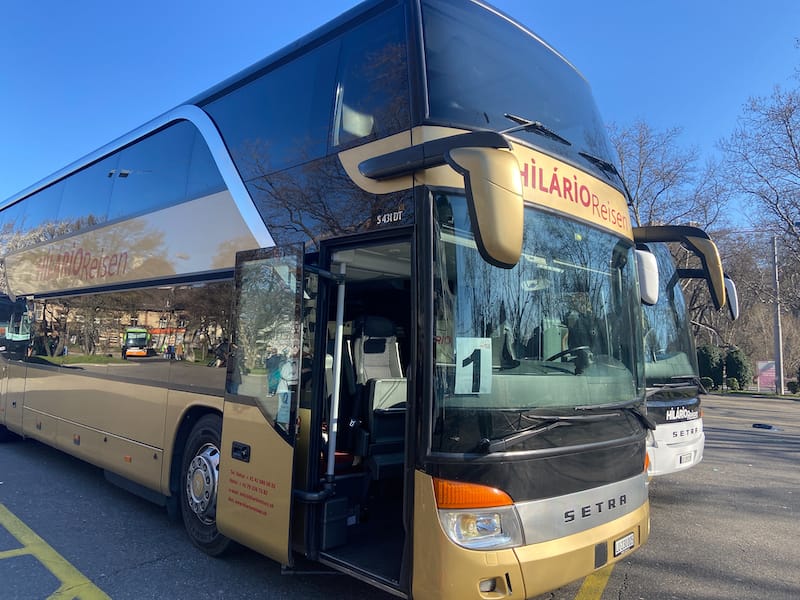 After this brief introduction, the bus will leave right on time and you'll be on your way! You can view the tentative itinerary below.
Road from Zurich
After departing from Zurich, our guide started to talk about Swiss culture, agricultural life, cheese, chocolate, and watchmaking history of Switzerland.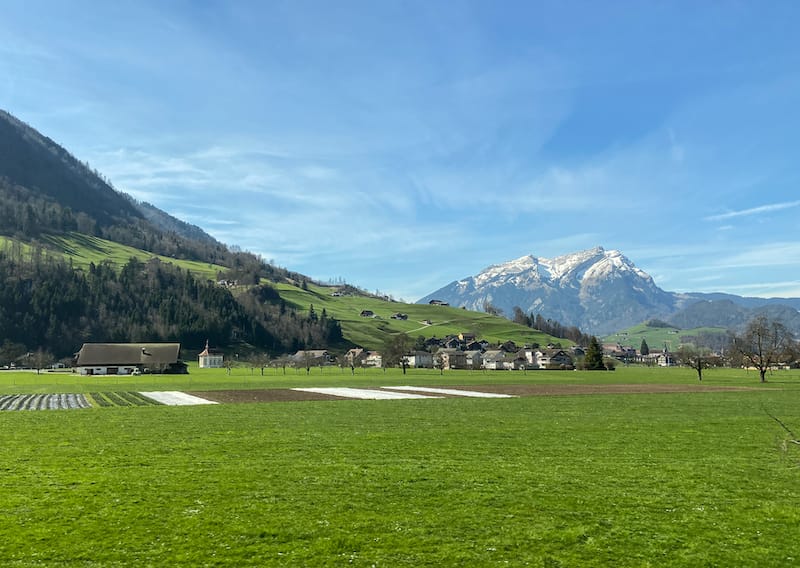 The bus left the outskirts of Zurich and after 20 minutes, we found ourselves in the gorgeous farming highlands with charming and flawless villages and old traditional Swiss houses.
It's amazing to know that all those houses are one, two, or even three centuries old and yet well-kept despite the fact that they are built with wood.
Astrid Chapel and Lake Lucerne
Our first stop before reaching the town of Lucerne was the lovely Lake Lucerne, where it is possible to see the views of Mount Dietschiberg and visit Astrid Chapel.
The guide will ask you to take the underground pass and not cross the highway.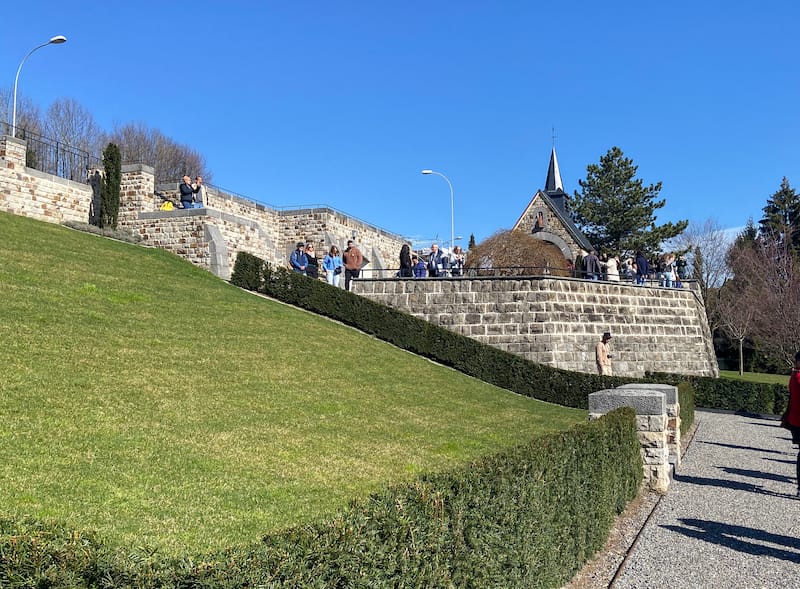 Also during your visit, he will tell you the story of the landmark and the lake.
The Astrid Chapel in Engelberg, Switzerland was built in memory of Queen Astrid of Belgium, who died in a car accident in 1935 while traveling with her husband.
Designed by Karl Arnold, it is a small stone and wood chapel with a copper roof.
The chapel houses a statue of Queen Astrid and a stained-glass window depicting her life.
It is a popular attraction for visitors to Engelberg.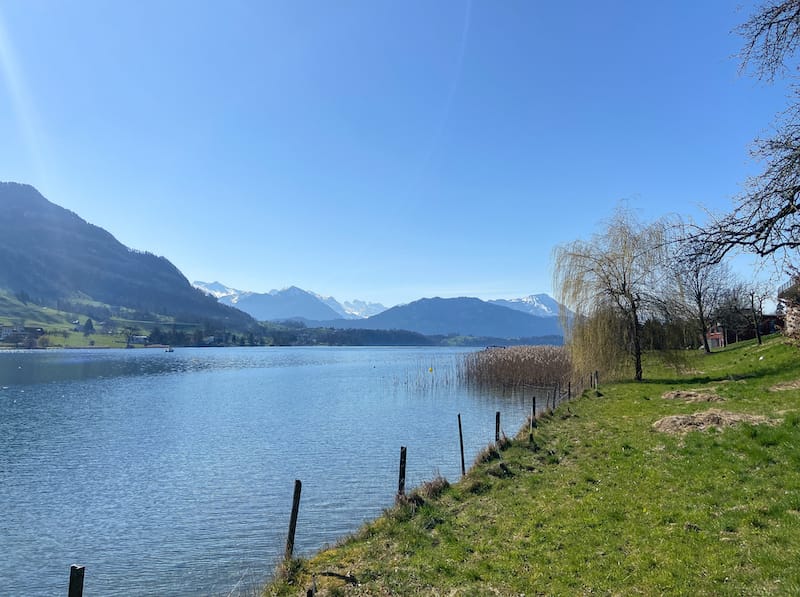 Lake Lucerne is a picturesque lake located in central Switzerland.
It is the fourth-largest lake in Switzerland and is surrounded by mountains, making it a popular destination for outdoor activities and scenic boat cruises.
BOOK HERE: Mount Titlis Tour from Zurich
You can photograph the clean lake and surrounding nature while admiring the mountain range that surrounds the area.
Lucerne
Our second stop was Lucerne, which is one of the most beautiful towns in Switzerland.
Here, we had one hour of free time to walk around, grab a coffee, and enjoy the historical monuments of the town.
It is known for its stunning architecture, beautiful lake, and mountainous surroundings, like Mount Dietschiberg.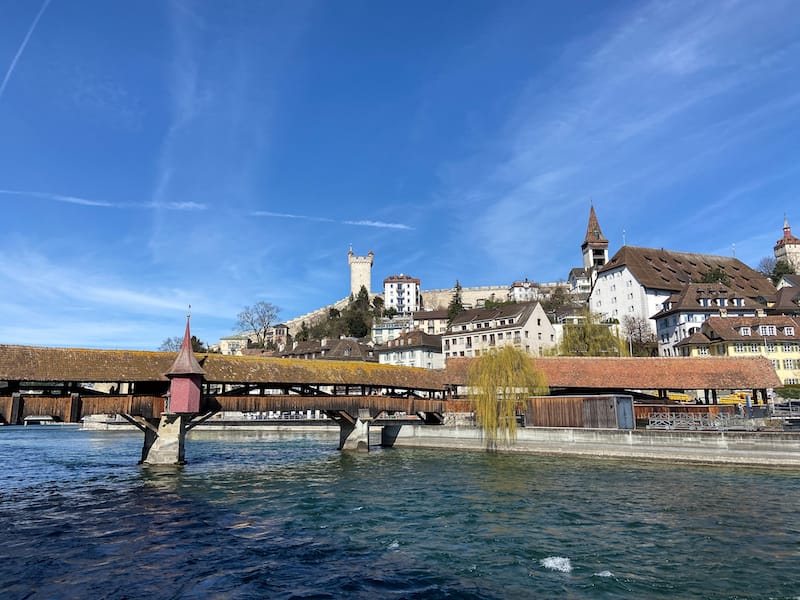 The city features many historic landmarks and attractions, including the Chapel Bridge, the Lion Monument, and the Swiss Museum of Transport that you can visit during your stop.
Important note: Try to grab lunch or a sandwich because, on your way to Titlis, you will have almost no time to have a snack, and drinks and food are forbidden on the bus.
Arriving in Engelberg
As you will enter the area, you will see a small village surrounded by gorgeous mountains.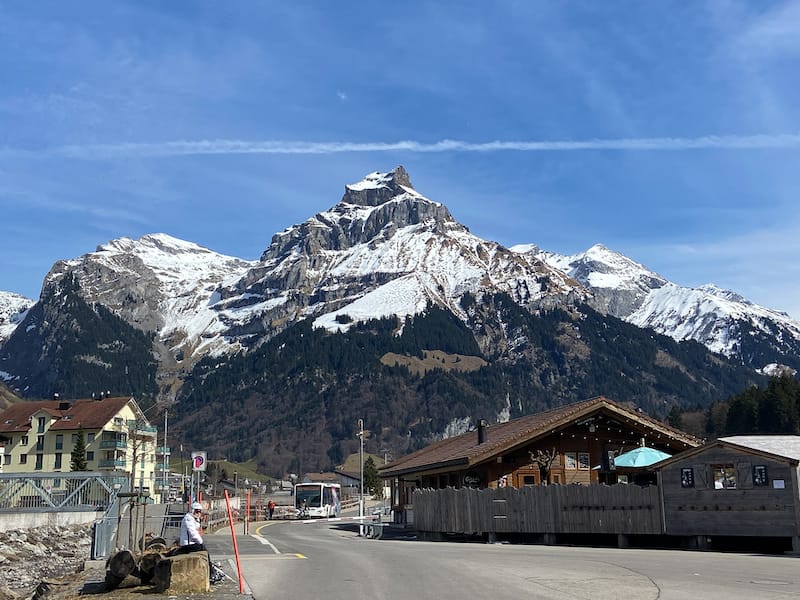 Engelberg is a Swiss mountain resort town known for its year-round skiing and scenic beauty.
Cable Car Ride Up Mt Titlis
After parking our bus right at the entrance, our guide went to pick up our tickets, which were included in the tour. He handed them to us and explained how things work.
There are four stations on Mount Titlis: Titlis Valley Station, Trübsee Station, Stand Station, and Titlis Mountain Station.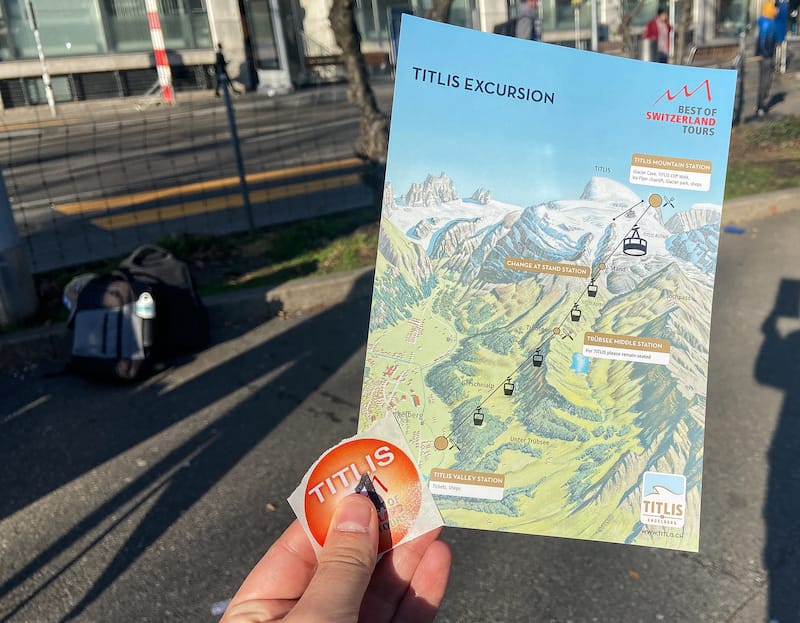 The first is the base station in the town of Engelberg, where visitors can take a cable car to the second station, Trübsee, which is situated near the beautiful Trübsee Lake, as well as an indoor and outdoor restaurant and cafe.
From Trübsee, visitors can take another cable car to the Stand station, where is necessary to change your cable car and hop on to a Titlis Rotair (the world's first rotating gondola with a 360-degree panoramic view) that will take you from the summit of Mount Titlis to the Titlis Mountain station.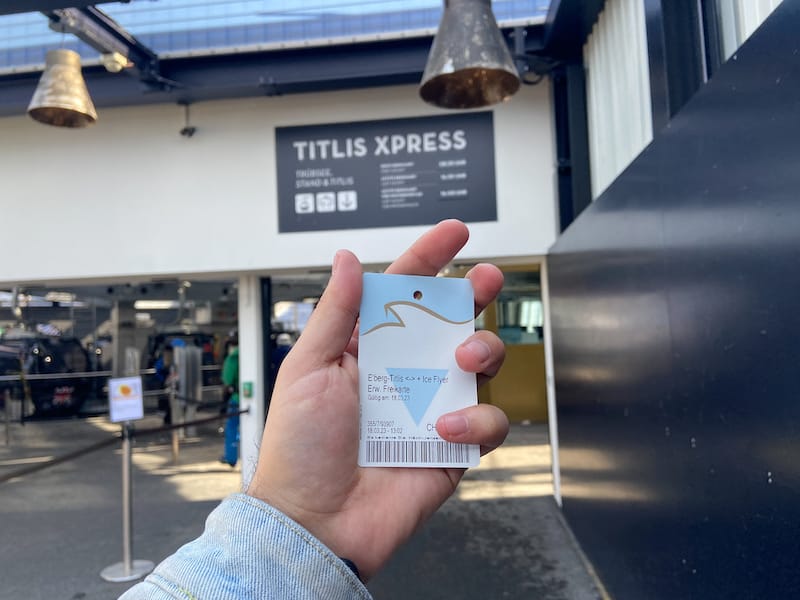 Basically, our goal was to reach the final station, and the process of getting to the top of the mountain was just mind-blowing.
Station by station, the views of the surrounding terrain were more epic and astonishing.
Make sure your camera or your phone are ready to take photos of the process of your elevation all the way to the top.
Titlis Mountain Station
As you reach the summit of the mountain, you will be in shock because the views are mesmerizing.
The snow-covered landscape gives you the feeling that you are floating in the sky between mountains and clouds.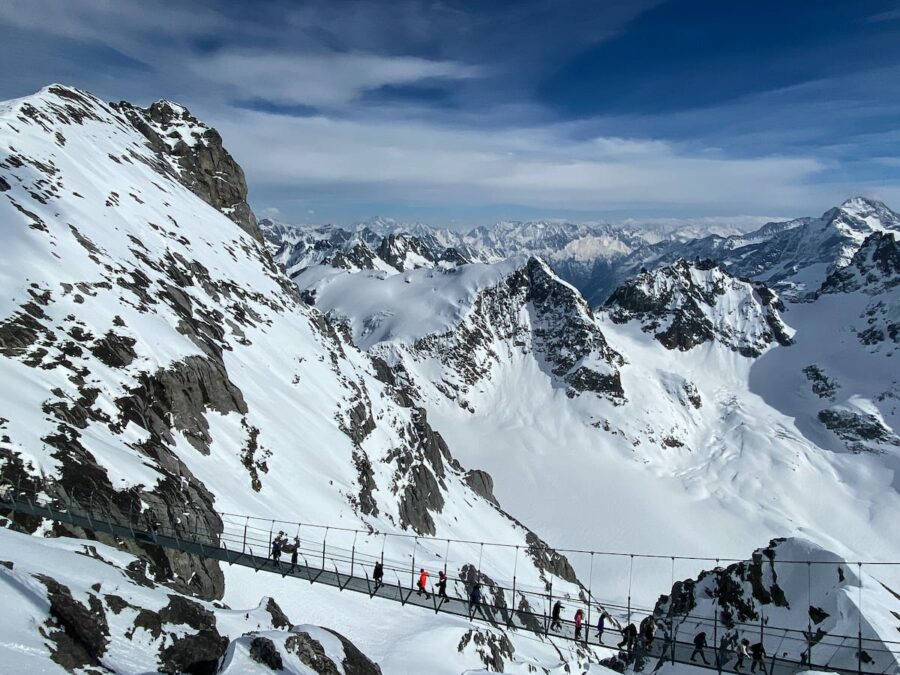 Remember that you have two or three hours to discover the area, take advantage of all attractions, and just enjoy the fantastic views, so it's good to know beforehand how the final station is constructed so you can navigate it easily.
The Titlis Mountain Station, also known as the summit station, has five floors with different attractions, cafes, restaurants, and shops.
The first floor features several restaurants, shops, and a viewing terrace with panoramic views of the surrounding mountains.
First-floor – Man-made ice cave Titlis Glacier Cave, souvenir shop, and kiosk.
Second floor – Self-service restaurant and panoramic restaurant
Third floor – Group restaurants, a chocolate shop, and an ice cream bar
Fourth floor – Titlis Photo studio, panorama lounge picnic, and video show
Fifth floor – Panorama Terrace Swiss line shop watches exit to the glacier and Ice flyer
I didn't have much time to relax in restaurants and cafes or go shopping because outside of the summit station are the most amazing attractions that I wanted to experience.
BOOK HERE: Mount Titlis Tour from Zurich
I highly suggest that you experience them, too.
The Cliff Walk
Outside of the summit station, make sure you walk to the Cliff Walk, which is a bridge where you can pass from one side to the other side of the summit and admire the panoramic views of the Swiss Alps.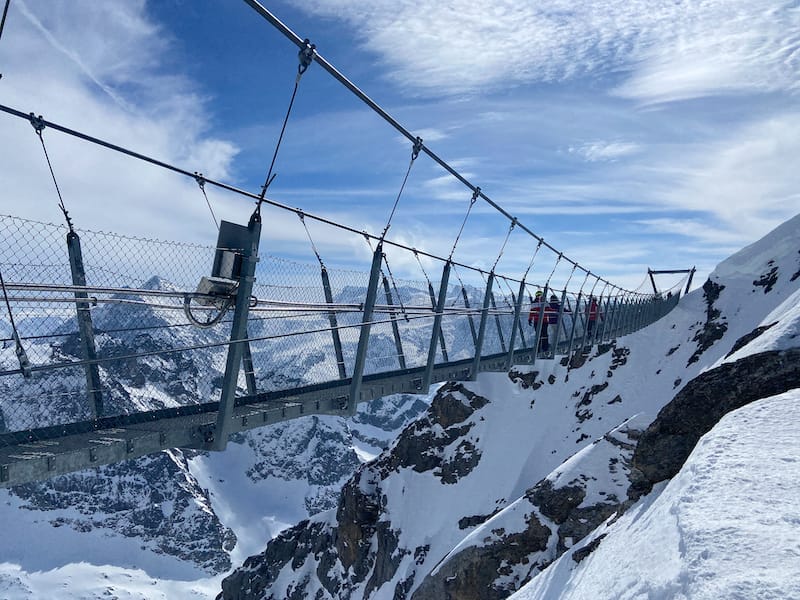 There is another observation walking path above the Cliff Walk and with a one-minute hike, you can find a higher observation point, which I also highly suggest doing.
Ice Flyer
Your next adventure should be the Ice Flyer chairlift, which is a looping chairlift.
After you enter the small station right next to the Cliff Walk and follow the staff's directions on where to stand, you will find yourself almost diving into the clouds because of the angle of the chairlift.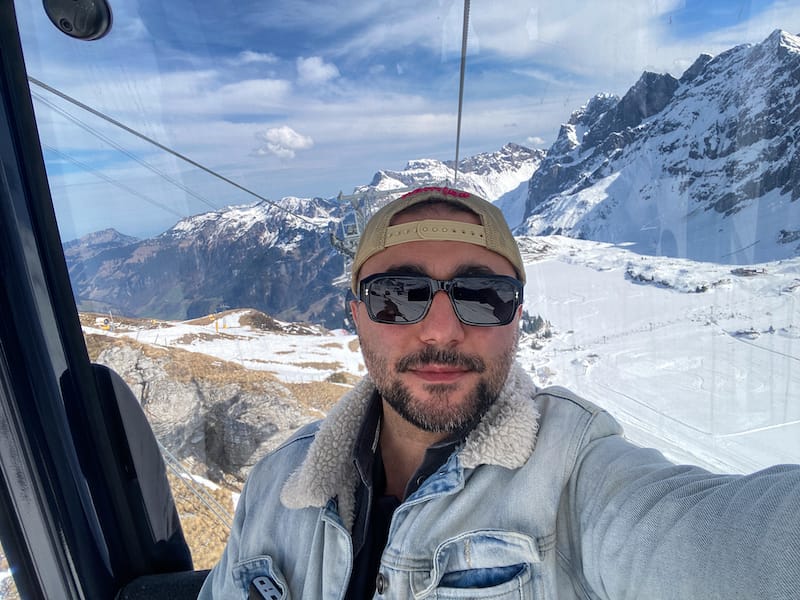 From that angle, you will see the other side of the mountain, including the Engelberg village and the astonishing terrain that surrounds it.
Glacier Cave
After fully experiencing the Summit station and all the attractions there, I headed to the man-made Glacier cave, which is on the first floor of the station.
The glacier is man-made and decorated with ice and colorful lights. It's interesting to walk inside this short but fun path surrounded by Ice.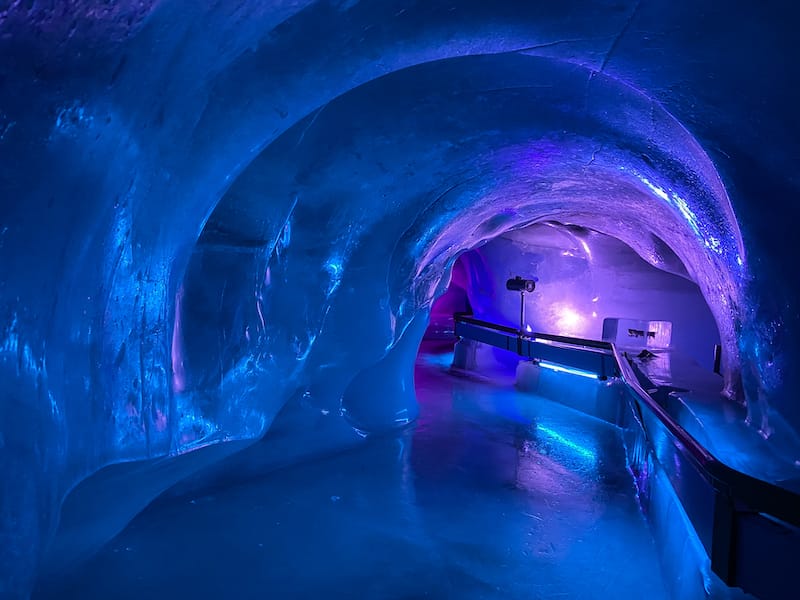 Be cautious because the floor might be slippery.
Going Tubing
If you are visiting Titlis Mountain with kids, then I highly suggest you stop at the Trübsee Station on your way back, where it is possible to go tubing.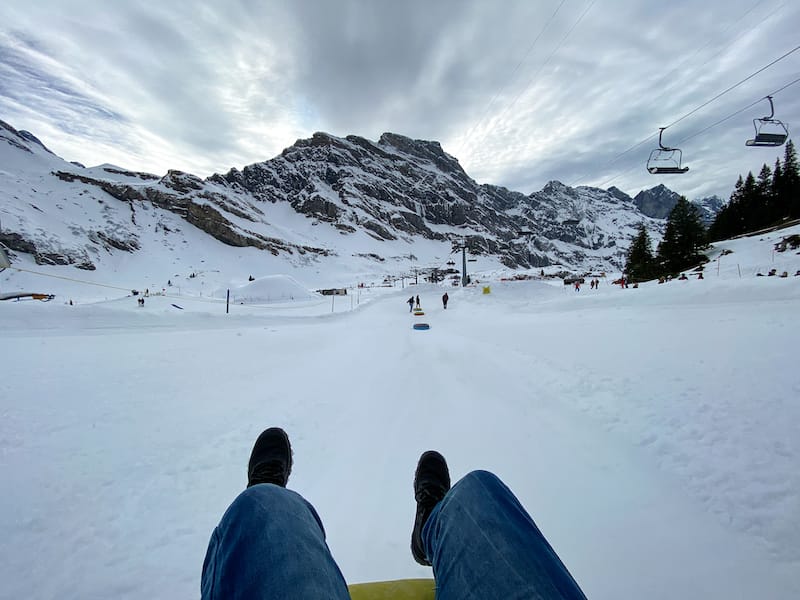 The activity is not only for kids but also for adults with bigger rubber 'tubes'.
You will slide down very fast, and you can take an escalator to go up to do it again. It's a fun family attraction that I recommend to those who are visiting with their families.
Best Time to Visit Mount Titlis
Mount Titlis is a popular tourist destination in Switzerland and can be visited year-round. However, the best time to visit Mount Titlis depends on your preferences and interests.
I took a tour from Zurich to Mount Titlis in the early spring, when there is still plenty of snow almost from the bottom to the top of the mountain.
If you enjoy winter sports like skiing, snowboarding, and sledding, then the winter season from December to March would be the best time to visit Mount Titlis.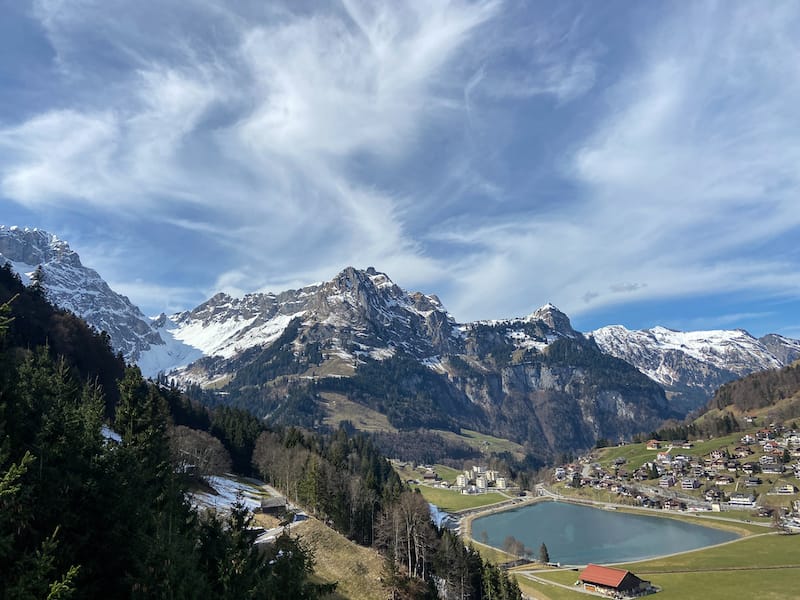 If you prefer hiking, sightseeing, or enjoying the scenic beauty of the mountains, then the best time to visit Mount Titlis is from May to November.
During this time, the weather is milder, and the snow has melted, allowing you to explore the mountain's many hiking trails and panoramic views.
Important information about the Tour
The tour is accessible for:
Kids
Those with wheelchairs (not every attraction)
What to carry along:
An identification card or passport
Sunglasses
Sunscreen
Shoes with a good grip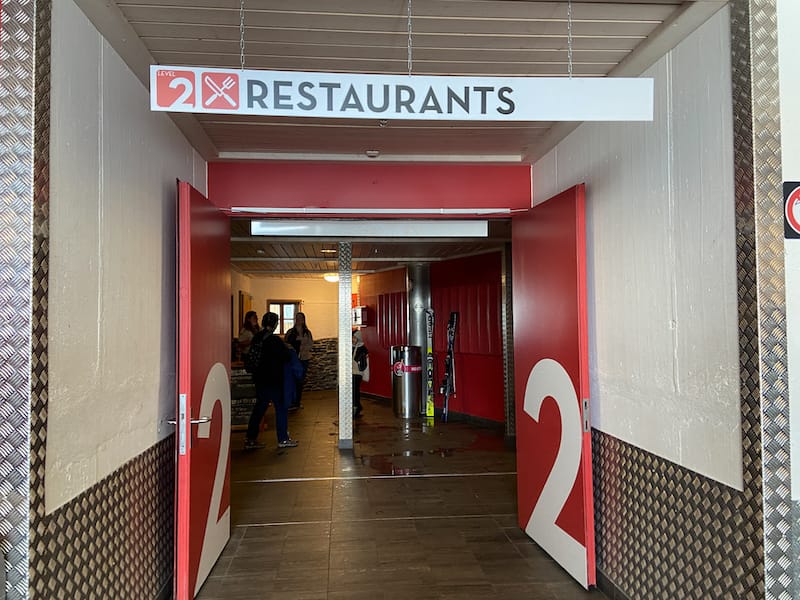 Prohibited:
Pets (except assistance dogs)
Consumption of food and beverages inside the vehicle
Each station has restrooms.
Should You Take this Mount Titlis Tour from Zurich?
As someone who took this wonderful tour, I absolutely recommend that you take this tour because it's easy and hassle-free.
You don't need to organize anything- everything is already set up for you.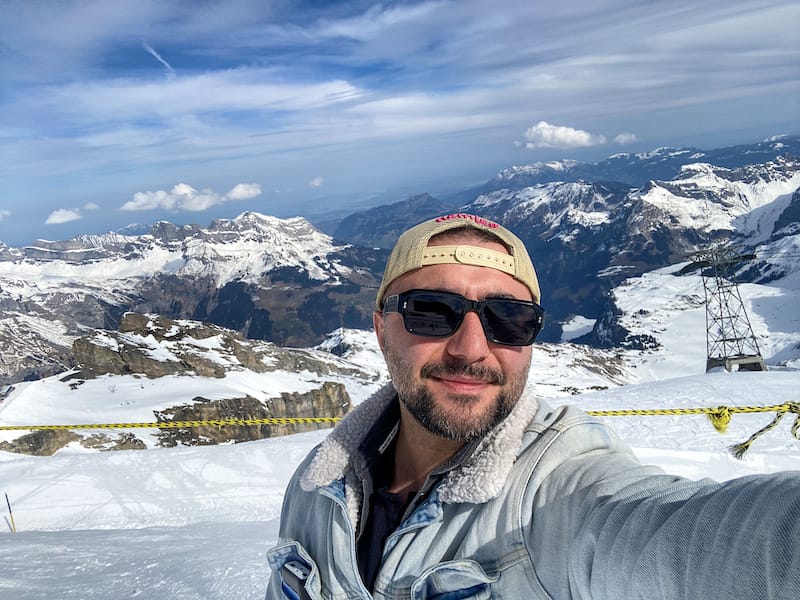 You will have an unforgettable, once-in-a-lifetime experience, and you will see some of the most beautiful landscapes out there.
Book a Mount Titlis Tour from Zurich here!
Did we miss any tips for taking a tour from Zurich to Mount Titlis? Let us know in the comments! Thanks!
More Switzerland Travel Guides
Pin this Mount Titlis from Zurich Guide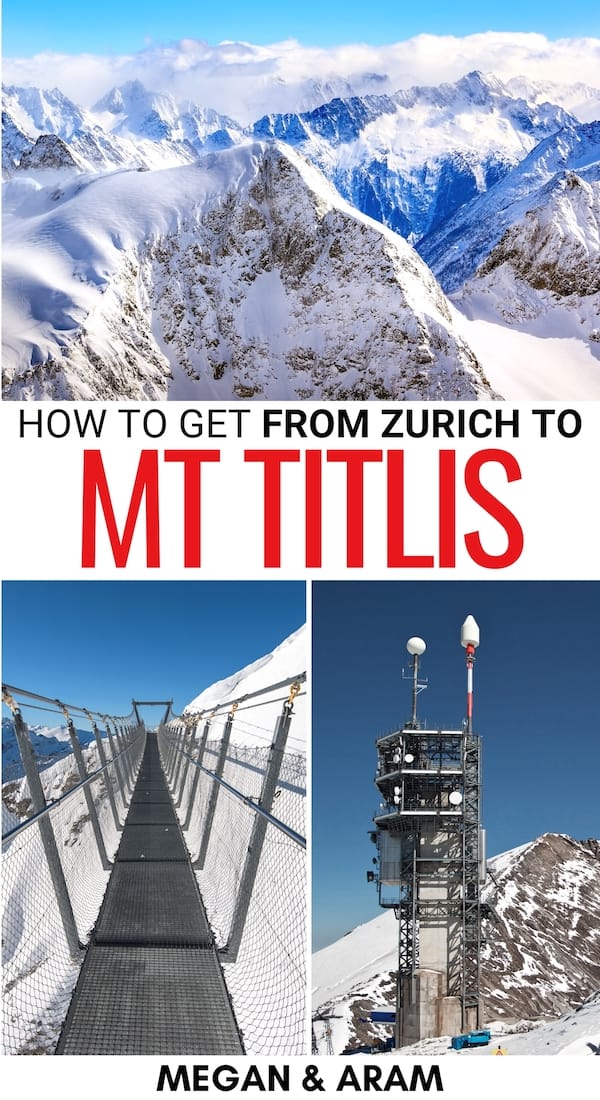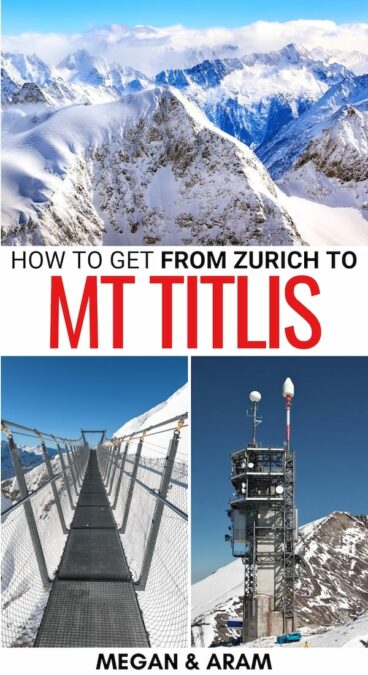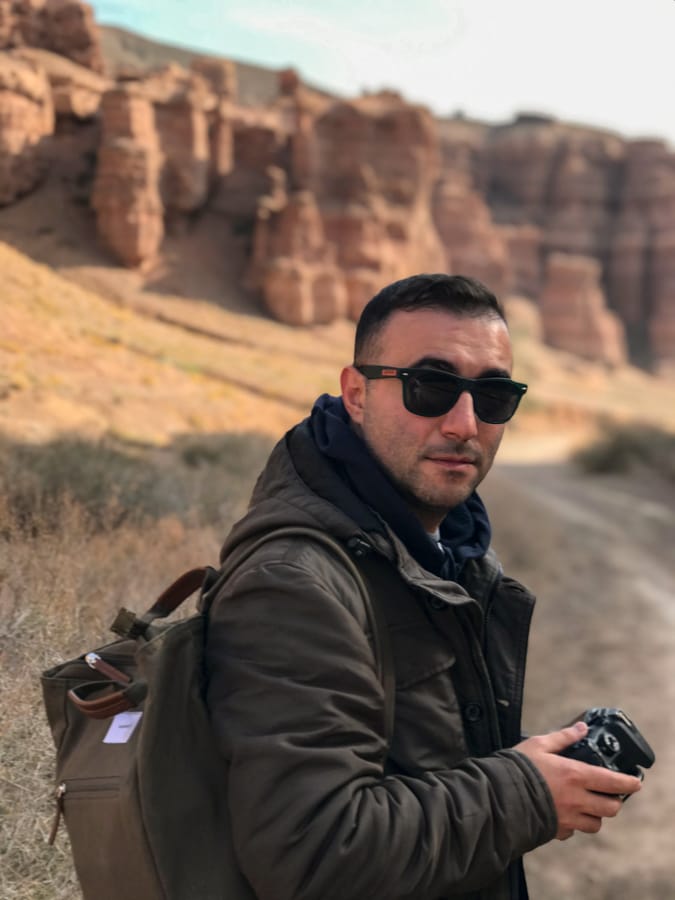 Aram is a travel blogger and writer from Armenia who spends his time between Spain and his home country. He is passionate about music and football (the European kind) and covers a lot of Western European destinations on the blog. Aram is a laidback traveler who enjoys meeting new people and finding the best food in each city that he visits (hence his frequent trips to France, Italy, and Greece!). He has been featured in (or written for) Forbes, BBC, The Guardian, Fodor's Travel, and more.