Kennebunkport is renowned for its sandy beaches (especially Goose Rocks) and for having some of the tastiest seafood on the East Coast.
This guide will showcase several amazing things to do in Kennebunkport, Maine, and why you should book a trip there ASAP!
Consistently ranked as one of the top places to visit in Maine, Kennebunkport is quirky, peaceful, and really has so much to offer any type of traveler. It really is one of the best day trips from Boston and other New England cities!
This guide will break down many Kennebunkport attractions and landmarks. It will also tell you what to do in Kennebunkport, where to stay (including the best Airbnbs in Kennebunkport), and some insider travel tips.
Do you have any tips or suggestions for visiting Kennebunkport? Please leave them in the comments below!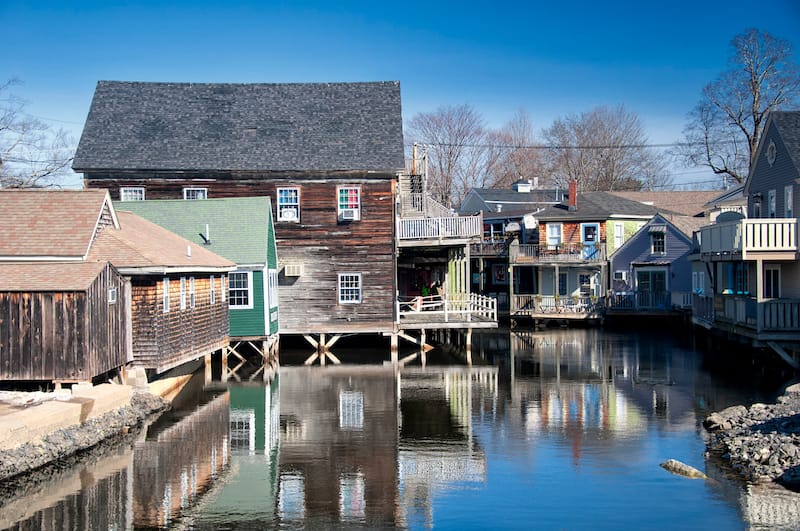 Best Things to Do in Kennebunkport
This is a list of the best things to do in Kennebunkport, Maine. It truly is one of the best New England summer day trips and deserves your attention if you're visiting Maine!
Explore Downtown Kennebunkport
To get a lay of the land and sea, take a stroll around downtown Kennebunkport. It is easily walkable and right within downtown Kennebunkport, you'll find the beautiful harbor.
To see most of the downtown, start at Maine Street where it meets Spring Street. Spring Street will turn into Dock Square and continue over the water.
There are plenty of pedestrian sidewalks on both sides of the roads, but this is a high traffic area as this is the main street in and out of town.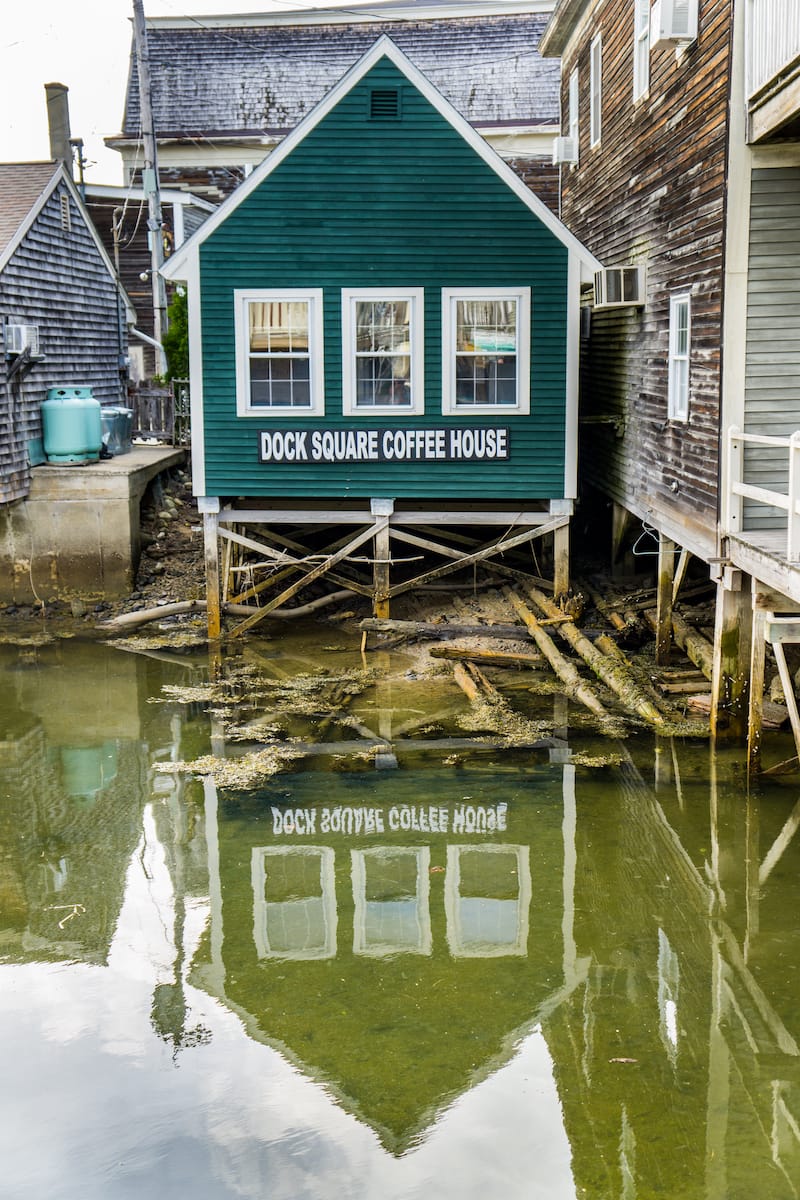 The main downtown area of the Maine town ends right around Beach Avenue and becomes very residential.
I have traveled to Kennebunkport multiple times and the stores we always make sure to stop into are Dock Square Coffeehouse, The Candy Man, and Beach Grass.
The coffeehouse sits right along the water and has a small, outdoor space if you walk all the way to the back of the shop. The Candy Man has all sorts of sweet treats- don't leave without one!
Beach Grass sells coastal-inspired home and kitchen decor items, as well as a few other items as well.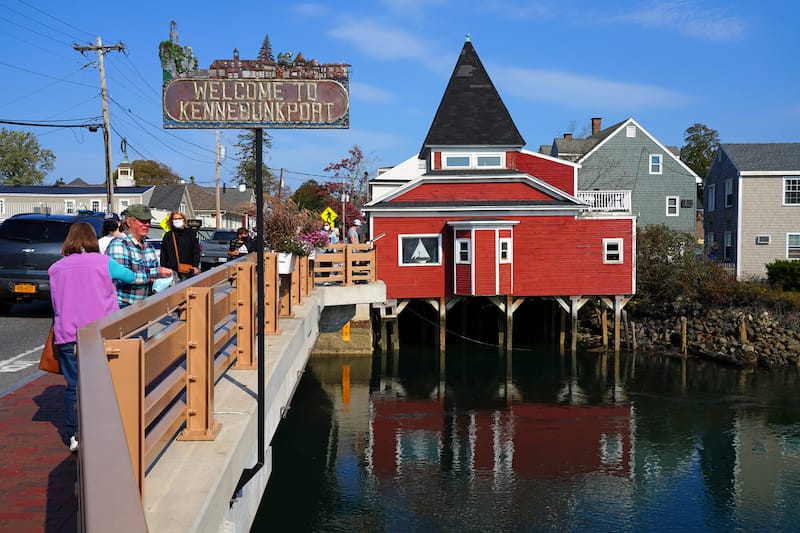 Enjoy One of Kennebunkport's Restaurants
One of my favorite restaurants in Kennebunkport Harbor is the Boathouse Restaurant located within the Boathouse Waterfront Hotel. I took my husband here for his birthday one year and we sat right along the water.
Even in the summer heat, the large, outdoor patio is covered in shade, but there are a few high-top tables right outside the bar area if you would like to sit in the sun.
They also decorate their patio each summer; the summer we went, it was decorated with lemon vines, lots of tall summer plants, and ceiling lights throughout the patio. Don't leave without trying the lobster tacos… they are delicious!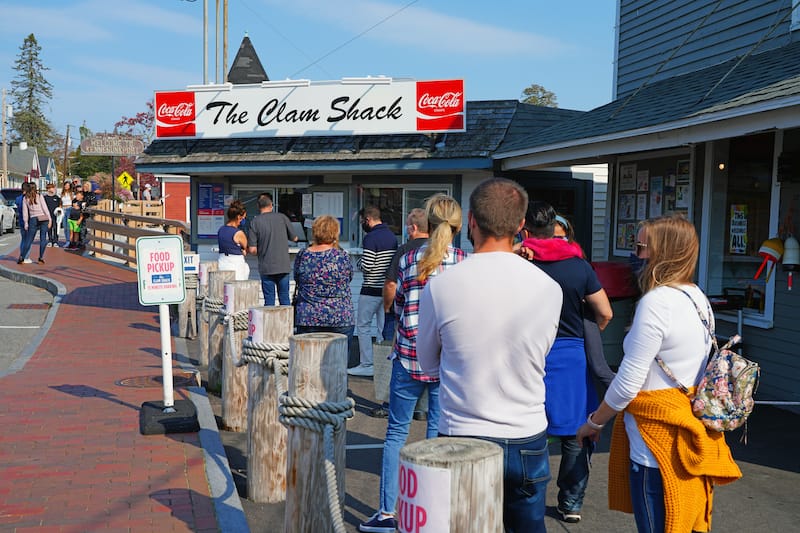 On the opposite side of Kennebunkport Harbor is Federal Jack's. This restaurant also has a large, outdoor patio area right along the water.
Both Federal Jack's and the Boathouse Restaurant are located within a ten-minute walk of one another, which shows how small the downtown area really is!
During peak tourist times, you could be waiting a while to sit down and eat there, but if you're up for a short drive or a longer walk, Stripers Waterside is another option close by.
During winter in Kennebunkport, they set up igloos outside right along the water, and each is decorated in its own unique way. Since this restaurant is not located right downtown, its location and view are of the open ocean.
Rent a Kayak
Kayak Excursions offers kayak rentals for half a day, an entire day, or even a week or two if you're spending time in the area.
Not sure where you want to kayak in the area? Kayak Excursions offers guided tours and maps of the area. And trust me, these are some of the most beautiful views in the USA!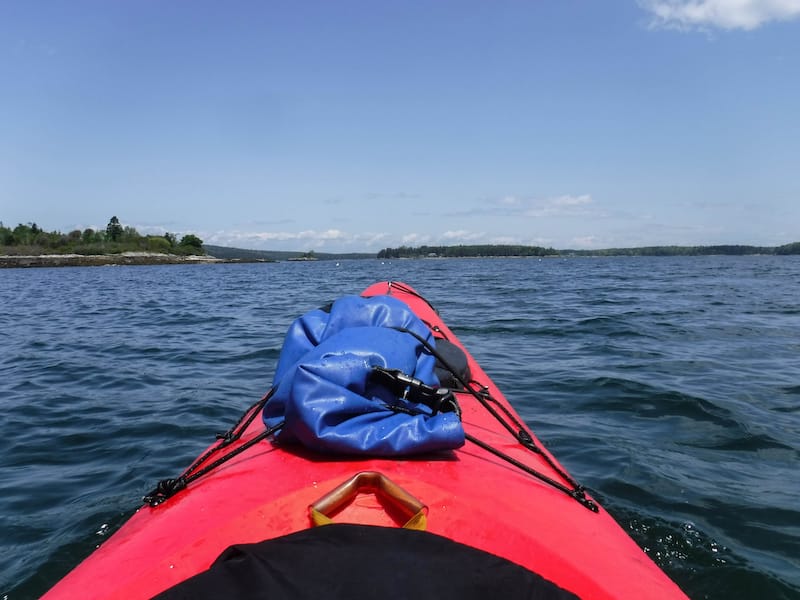 Cape Porpoise Harbor and Biddeford Pool are two popular areas for kayaking, and you can either pick your kayaks up at these locations or have them delivered to you, free of charge!
Each rental is also equipped with lifejackets, paddles, and a dry bag. You can see some Southern Maine kayaking routes here.
💥 INSIDER TIP: Another option if you're renting the kayak for a few days is the option to rent a roof rack for your car so you can easily take them with you. This gives you the option to explore different surrounding areas of Kennebunkport!
Visit One of the Beaches in Kennebunkport
Two of the more well-known Kennebunkport beaches are Gooch's Beach and Goose Rocks Beach. If you drive about a half-hour north, you will find Old Orchard Beach and the small town surrounding it.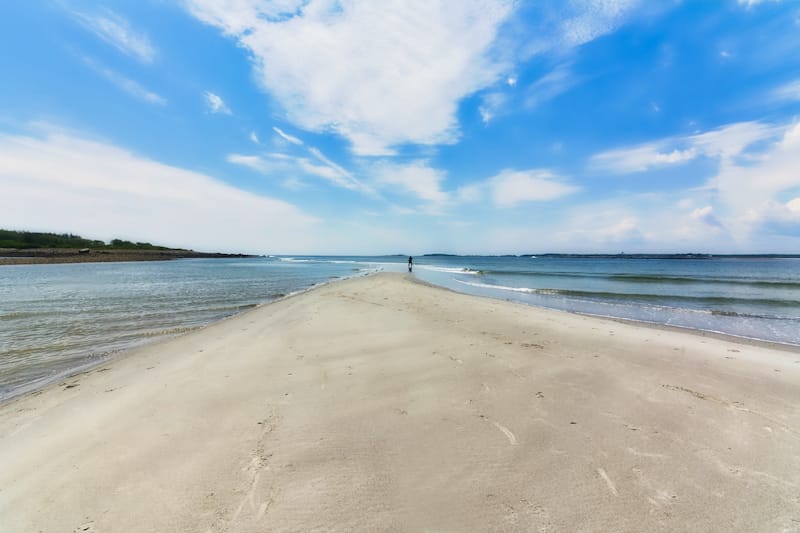 This area stretches for seven miles and has a very photogenic pier and Ferris wheel. Keep in mind this area is quite touristy and can get busy in the summer months! But, it is still one of the essential things to do in Kennebunkport when you visit.
Take a Short Drive to Cape Porpoise
As mentioned above, Cape Porpoise is just a short drive from Kennebunkport. If you're already headed there by car, make a stop at Snug Harbor Farm.
It will be backtracking a bit, but this adorable farm is a must-see. According to New England Today, it is one of the most magical places in Maine.
We visited this farm during Christmas time, and they had every sort of Christmas garland and greenery you could ask for. In the summer months, they have multiple greenhouses of flowers and plants to choose from.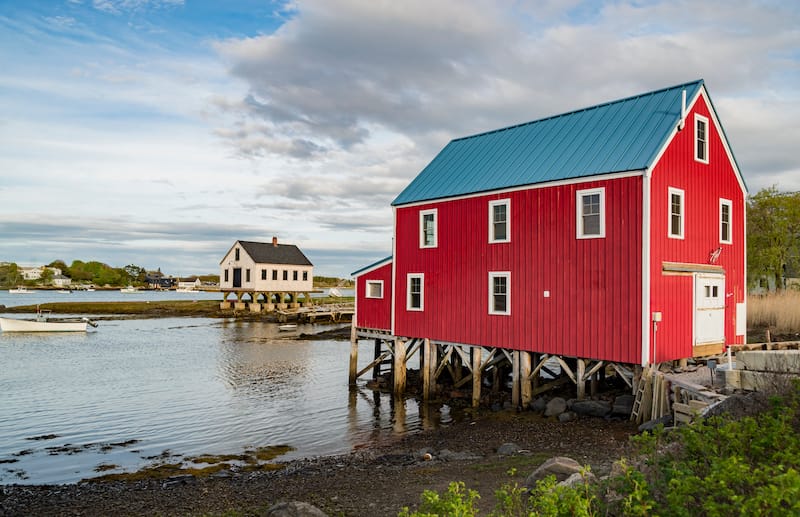 Make sure to stop in their shop for gardening accessories or unique gift ideas, I promise you won't leave without one.
Cape Porpoise is an even smaller town than Kennebunkport, but still quite idyllic. Make sure to make a stop at the famous red barn which houses the farm + table shop… a coastal home decor jackpot!
Just across the way is the small, town square and the gourmet grocery Cape Porpoise Kitchen. While you're in the area, make sure to take a drive down Langsford Road.
You will find some locals' homes on stilts in the water, a famously photographed lobster shack, and views of the Goat Island Lighthouse.
Eat a Lobster Roll in Kennebunkport
Not only is New England known for its seafood, but more specifically the lobster roll.
Located right on the water, lobster fishing is abundant in many New England coastal towns.
The Gulf of Maine has been a premium spot for lobster fishing, according to Boston Magazine, it at one point was producing 90% of the world's supply, and the industry produced six times the amount as compared to the 1970s and 1980s.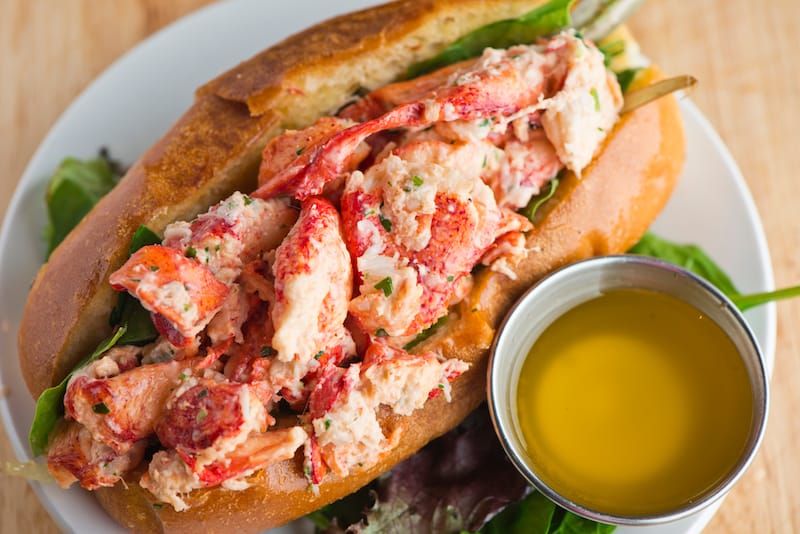 Needless to say, lobster fishing is a way of life for many Maine residents and has been for generations. One of Cape Porpoise's most idyllic options for a lobster roll is Nunan's Lobster Hut; I've heard the owners include generations of lobstermen!
I would obviously recommend having a lobster roll here, but the clam chowder is also a great option and it's another New England classic!
The Ramp Bar and Grill is also located on Cape Porpoise and is famous for its lobster rolls. If you're looking for a lobster roll in downtown Kennebunkport, check out the Clam Shack. You won't miss it- it's right along the water.
So, what is a lobster roll? A lobster roll is a delicious sandwich typically found in New England and the Maritimes in Canada. It is filled with lobster meat stuffed into a bun (and is best eaten by the water)!
Visit a Brewery in Kennebunkport
Craft beer is taken seriously in New England, and located right in downtown Kennebunkport is Batson River Brewing Company.
During the winter months, they set up distanced, private shacks. These heated shacks can fit up to six people.
Another option is Kennebunkport Brewing Company, the "brew with a view" located inside Federal Jack's. This brewery serves some of the best craft beer in Kennebunkport and beers are brewed on-site daily… about two hundred and seventeen gallons to be exact!
Visit St. Ann's Episcopal Church
This chapel is located right on the water and it couldn't be more picturesque. The inside is just as much an architectural feat as the outside, and it is stunningly beautiful. This church is usually open to the public all year round, but make sure to check their website for details.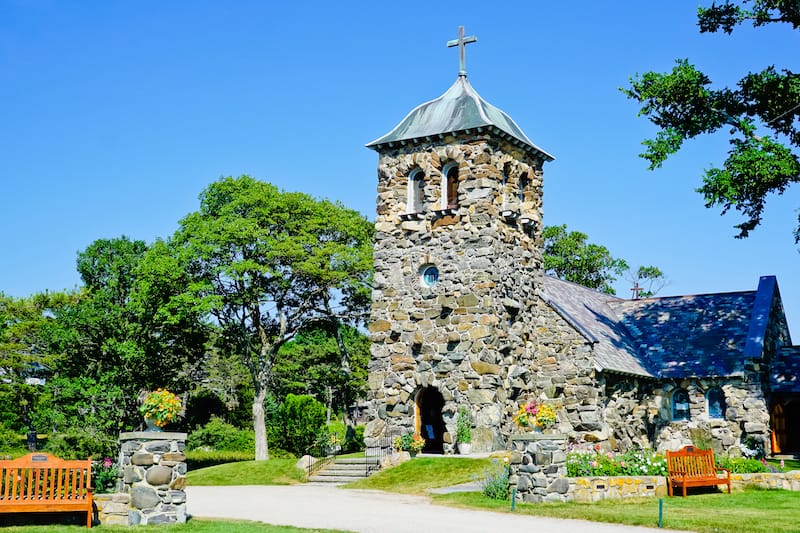 Because of its popularity, there are specific days and times during the week when it may not be open to the public due to wedding rehearsals and private ceremonies.
💥 INSIDER TIP: Please make sure to be respectful of this if you are visiting. If you happen to travel here later in the evening and there is not an event going on, they do have a small parking area where you can park your car and enjoy the sunset.
Take a Walk on Marginal Way
This walkway runs a little over a mile from Perkins Cove to Ogunquit Beach.
Not staying in town and just spending one day in Kennebunkport? Not to worry! There is a public parking lot at Perkins Cove, just plug 'Perkin's Cove parking lot' into your GPS.
Still having trouble finding the location? The entrance is right off Perkins Cove Road across the street from Barnacle Billy's. Be prepared for beautiful scenery and serenity, and stop and enjoy the view at one of the many benches located along the path.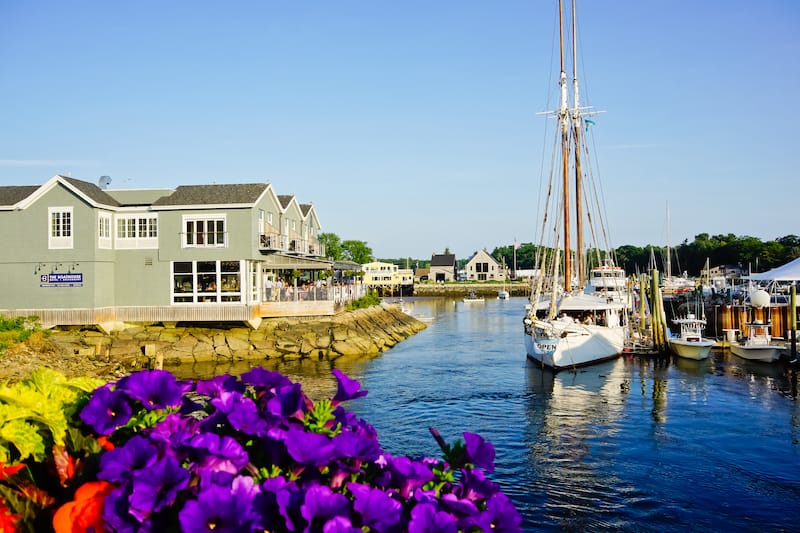 Stay at an Inn in Kennebunkport
Best Kennebunkport Inns
Kennebunkport is the perfect small town to relax and enjoy a week away… or just the night. The Kennebunkport Inn probably has one of the best locations as it is right off the main town square.
The Boathouse Waterfront Hotel is also within a few minute's walk from town and located right on the water with a beautiful marina view.
If you're looking for a bit of coastal luxury, check out the White Barn Inn. Located a bit further from downtown, you can book a single room or a quaint cottage. Don't miss their spa services and four-course Prix dice menu that changes weekly!
Best Airbnbs in Kennebunkport
There are also some fantastic Airbnbs in Kennebunkport that you should consider for your trip! Here are some of the top-rated ones in the Maine destination:
⇒ Kennebunkport House – Walk to Dock Square (from $300/night)
⇒ Green Camp | Modern Retreat (from $500/night)
⇒ Pier Pressure – Waterfront Lodging (from $679/night)
⇒ Victorian Cottage Overlooking Ocean (from $795/night)
Have you visited Kennebunkport? Let us know what to do in Kennebunkport in the comments, if so! We hope that you found some of these things to do in Kennebunkport great to put on your Maine itinerary!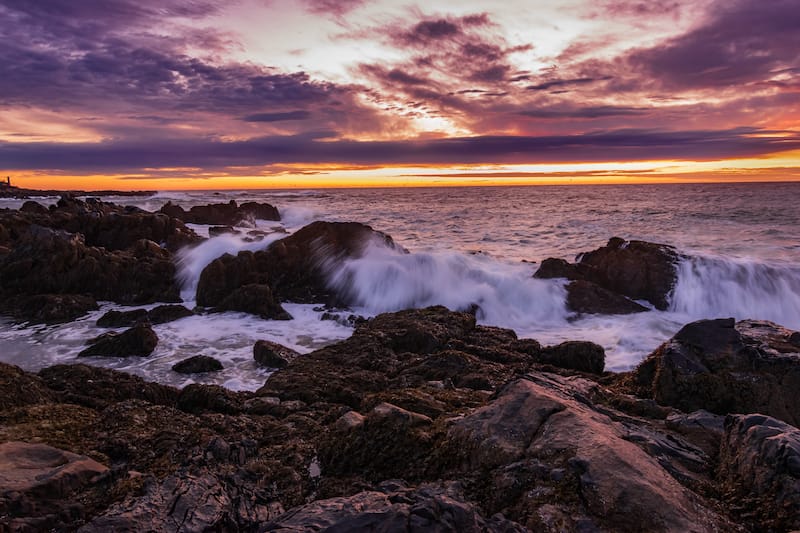 About Melissa: Hey all! My name is Melissa, but everyone calls me Meliss. Wisconsin natives, my husband and I moved to the big city of Boston, Massachusetts on a whim about six years ago and have loved every minute.
We didn't start traveling internationally until moving to Boston, and once we started we have not wanted to stop! Our favorite countries to travel to have been New Zealand and Japan.
Even though I work full time as a nurse, I spend a lot of time working on my blog and traveling around New England when we're waiting to travel to our next international destination. You can read more about me at melissmeetsworld.com!
Additional Maine Travel Resources
Pin this Kennebunkport Things to Do Guide