Maine is one of the best places to visit in the United States. Anyone who tells you it isn't has never been to Maine. There are beautiful parks, rocky coastlines, and some of the best food (and seafood) in the United States. This is a guide to the best places to visit in Maine.
Our Maine destinations guide will include places from Acadia National Park to Bangor to Portland (and beyond).
The state is the PERFECT travel destination regardless of whether you want to stay in some of the unique Airbnbs in New England or if you want to eat some of the nation's finest food (the seafood in Maine is far superior to pretty much anywhere else).
If you have any places in Maine you recommend, please leave them in the comments!
Maine Destinations Map
To add this map to your Google Maps account, click the 'Star' icon next to the map name. You can then view it on your cell phone or computer by heading to your Google Maps account, click the menu and add it to 'Your Places'.
Best Places to Visit in Maine – The List
Acadia National Park
In the event that you want to enjoy spectacular views and a rich cultural heritage along the Atlantic coastline of the United States, then Acadia National Park should be your go-to destination.
It is one of the most visited parks in the United States, with an annual of 3.5 million guests, 45 miles of carriage roads, and hiking trails with a length of 158 miles.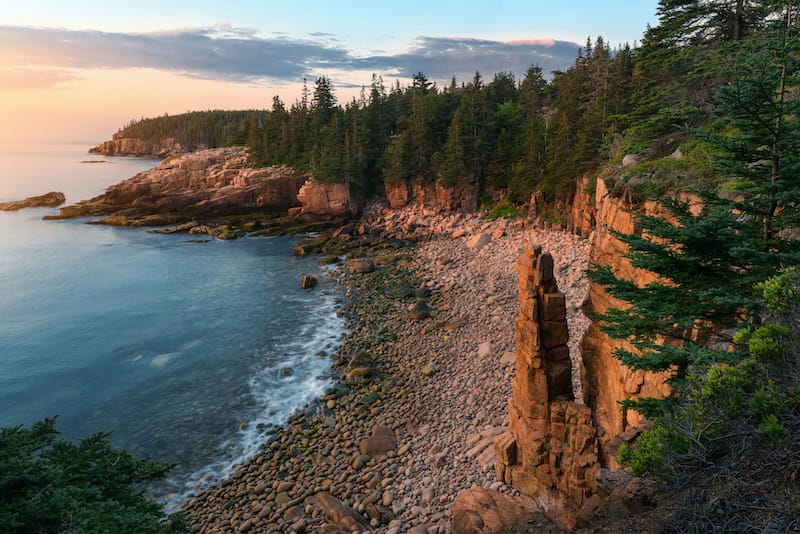 Acadia National Park is located to the southwest of Bar Harbor. The park upholds half of Mount Desert Island, a part of the Schoodic Peninsula, and bordering smaller islands.
READ ALSO: Things to do in Acadia in winter
The park has a total area of 49,075 acres (76.7 sq mi; 198.6 km2), inside which there are mountains, woodlands, lakes, ponds, and adjacent ocean coastline.
It offers plenty of activities, both for the summer and winter seasons (Acadia in winter is especially snowy and beautiful). There is indeed a lot to explore there and it is one of the best places to visit in Maine!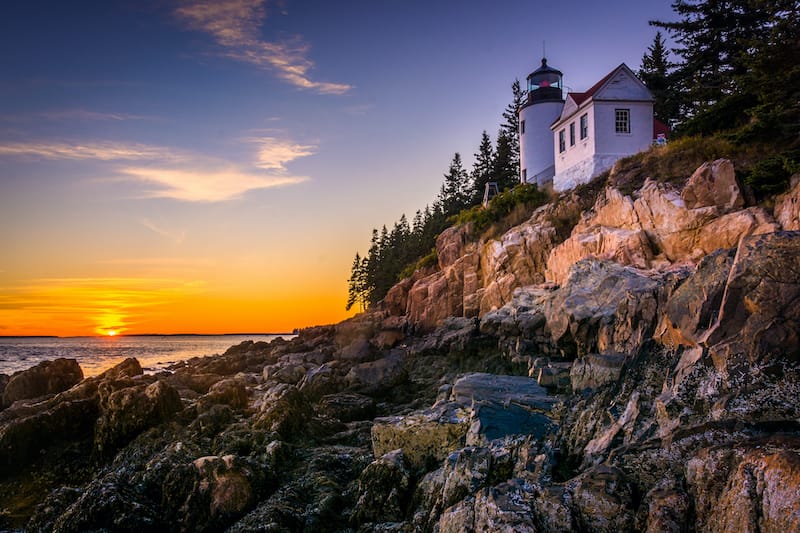 Bangor
Bangor is a major northern town located along the Penobscot River. The "Queen City" of Maine offers a few attractions in its vicinity like Grotto Cascade Park, Bangor Museum & Center for History, and Fairmont Terrace Park.
Shopping is considered to be a fun activity in the city and those looking to spend money will enjoy visiting Bangor. If shopping is your cup of tea, you can visit the Bangor Mall Shopping Center, Maine Square Mall Shopping Center, and the Broadway Shopping Center on your trip there.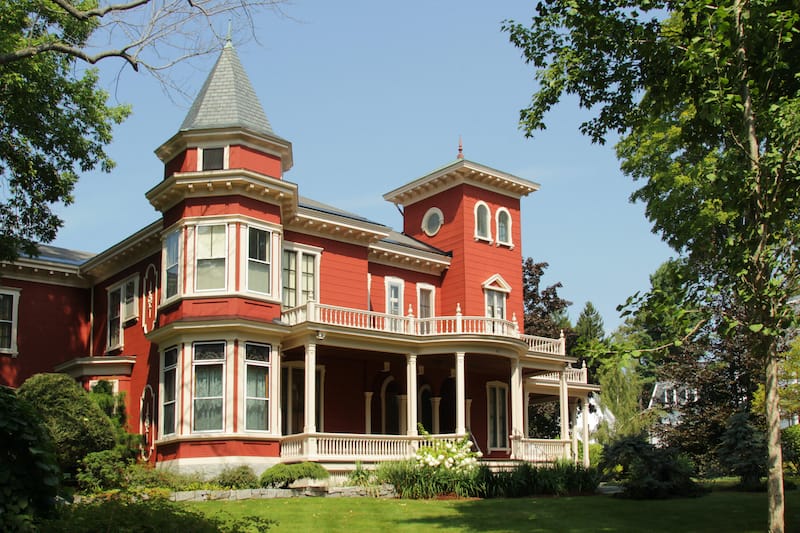 If you're interested in learning more about the history of the city, you definitely should take a trip to visit the Bangor Museum & Center.
There are some exciting things to see for people who love horror, fear, and all things Stephen King. You can join in on special tours in locations of King's notable books and films.
Travelers who love creepy and haunting excursions may want to visit a cemetery named Mt. Hope, opened in 1836. It is the second-largest garden cemetery in the United States.
Portland
Portland (not the one in Oregon!) is the most populous city in Maine and is America's 20th largest fishing port. Fans of Stephen King might know that Portland was the place he was born in.
For entertainment, note that Portland has the largest American commercial and retail store in the state of Maine, called The Maine Mall.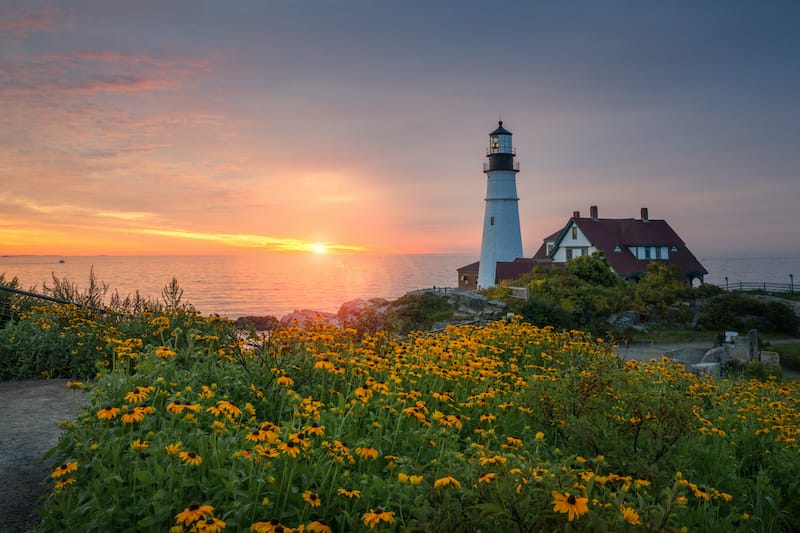 If you happen to like live music, mini-concerts, and consider yourself a foodie, there is a festival organized every year in downtown Portland that will cater to your travel needs.
Portland is truly a hub of activity and there are many fantastic day trips from Portland that make the city a worthwhile destination.
Bar Harbor
Bar Harbor is the most popular tourist destinations in Maine, located on Mount Desert island. You can enjoy peaceful walks along the shore, taste the seafood there, and hit up small boutiques (there are plenty of them).
You can go fishing for free along the coastline, visit Acadia National Park, rent a tour on a ship, and many other activities.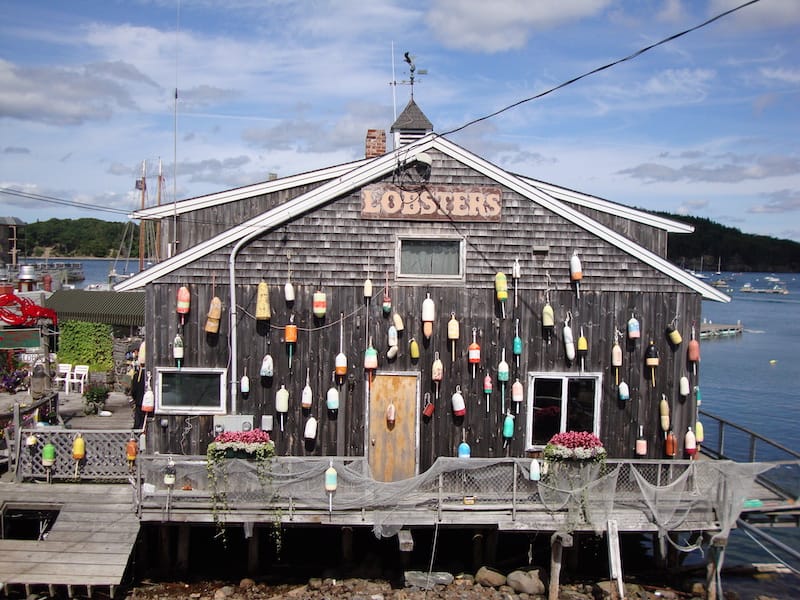 The Criterion Theater, built-in 1932, is located in the center of Bar Harbor. Starting from its opening year, it served as a movie theater for the town. It's interesting to note that most of the theater's original design is still there, even the seats and the curtains.
There are many amazing Airbnbs in Bar Harbor that you can stay at and enjoy the gorgeous town along with neighboring Acadia National Park.
Mount Desert Island
Mount Desert Island is the largest island off the coast of Maine. Known as the home of Acadia National Park, the island has a population of 10,000.
Cadillac Mountain (1532 ft) is the highest peak on the island, and this is the first place where the sunrise and sunset are welcomed in the United States.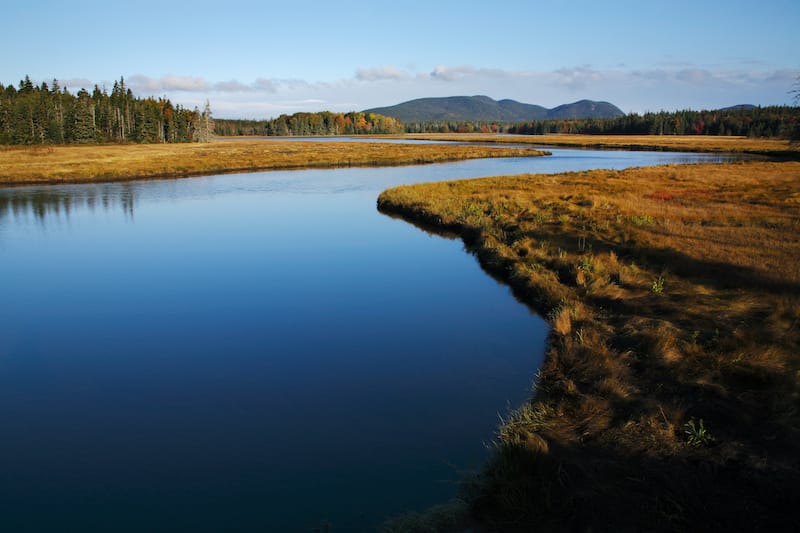 This place has become a very popular place to visit for summer vacationers. Even though Acadia National Park is what the island is the most famous for, there are also a few small towns, like Bar Harbor, that have some interesting things to do as well.
Sand Beach
If you like small but truly gorgeous beaches, then you should definitely visit Sand Beach at least once in your lifetime. Because of the differences between low and high tides, the coastline varies a lot, and it's always quite eye-catching.
During the summertime, which is the busiest season of the year, you can still find a spare, sunny place to enjoy on your own.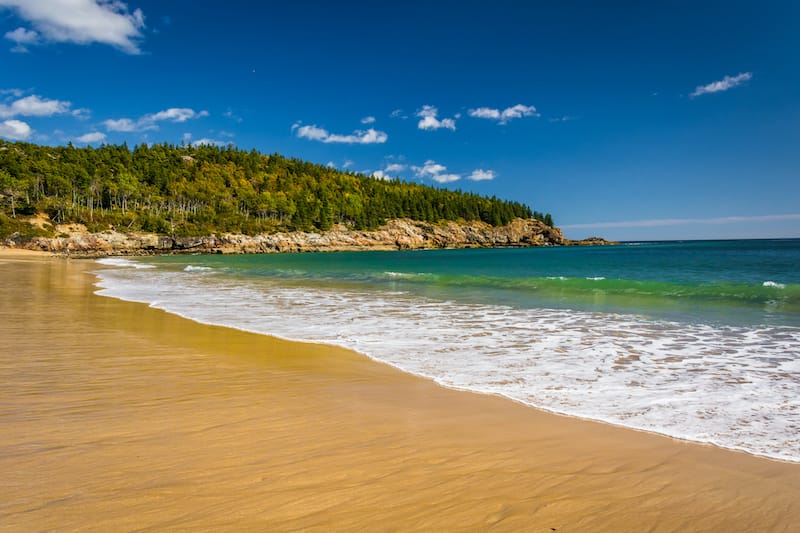 Also, please note that the temperature of the ocean doesn't get higher than 60 degrees… so it may be a bit of a chilly swim!
The Kennebunks
Whether you decide to visit the town of Kennebunk or Kennebunkport, you'll always find many attractions available from art galleries, excursions, shops, beaches, cafes and restaurants, and many more.
Many people don't know that those two towns are located very close to each other with the more interesting stuff actually being in Kennebunk. But, there are some seriously beautiful places to stay in Kennebunkport and some gorgeous oceanfront properties there!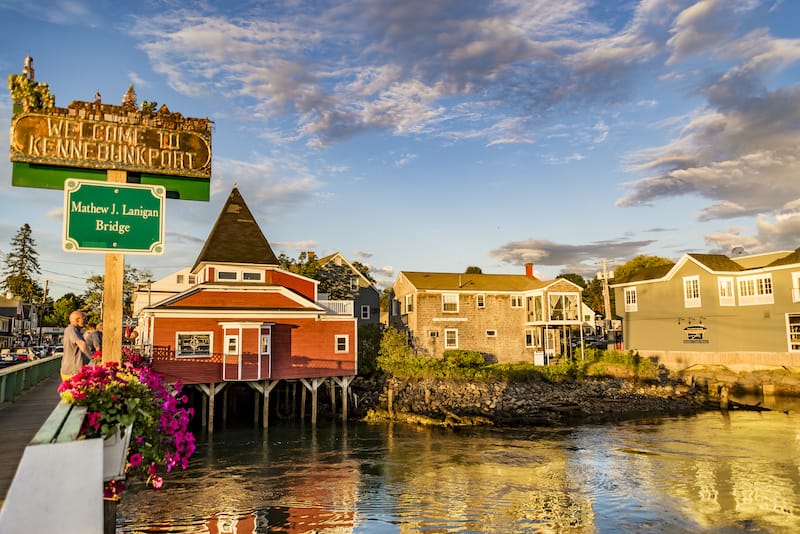 With historical monuments, beaches, and famous golf courses, The Kennebunks are most definitely places worth visiting. Click here to check out our guide to the best things to do in Kennebunkport!
Camden
Camden is yet another town in the state of Maine. In the summertime, there is quite a lot of traffic coming there to enjoy a proper New England vacation.
There are a lot of known local boutiques, cozy cafes, and restaurants with a unique menu… and the size of town allows the visitors to enjoy long strolls that cover the entire area (and then some!).
For a little day hiking and amazing views, you can visit Camden Hills State Park. If you get lucky and wind up there on a non-cloudy day, then you can see the route to Cadillac Mountain in Acadia National Park.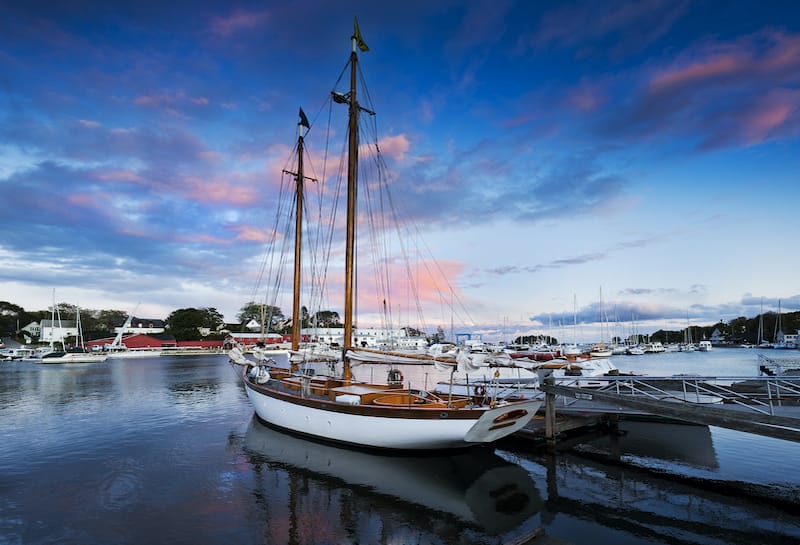 There are many lobster and boat tours available in Camden. For example, Schooner Simplicity is for those who enjoy schooner rides with a picnic on the islands for relatively small groups.
Rockland
This one is again quite popular among those seeking the best places to visit in Maine. Located in Midcoast Maine, Rockland is known for its lobster-catching industry.
The coastal town has excellent architectural sights and delicious seafood ready to offer to its visitors. To see some impressive Maine art, you can check out The Farnsworth Art Museum and Wyeth Center.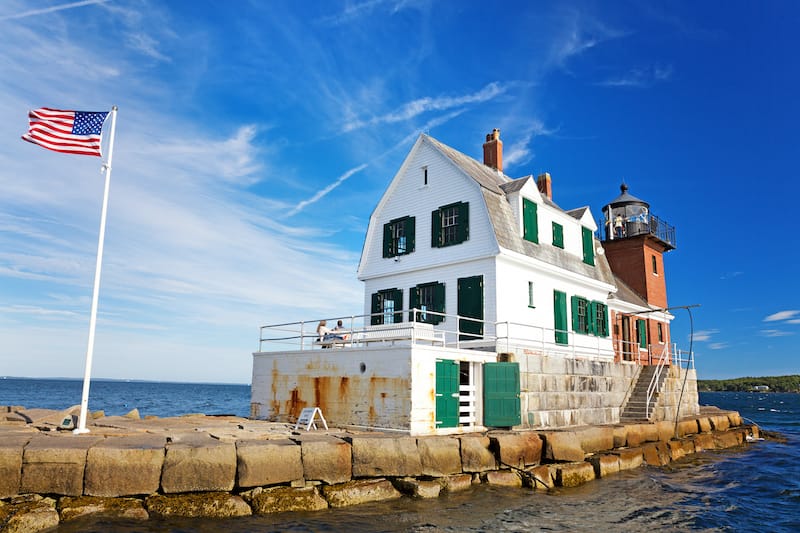 If you're interested in learning more about Rockland's history, don't miss the chance to visit The Maine Lighthouse Museum. It will give you a lot of insight into one of the most famous Maine lighthouses (and more)!
Once there, you will find a collection of Fresnel lighthouse lenses and some of the most prominent lighthouse artifacts in the United States.
Freeport
Freeport is widely known for its numerous outlet stores, including the acclaimed brand LL Bean. Apart from shopping, a favorite Freeport activity is visiting Wolfe's Neck Woods State Park.
It has an area of over 230 acres, surrounded by Casco Bay and the Harraseeket River. The relatively flat area makes it a perfect space for children or for people who have some mobility issues since many other parks in Maine are not mobility-friendly.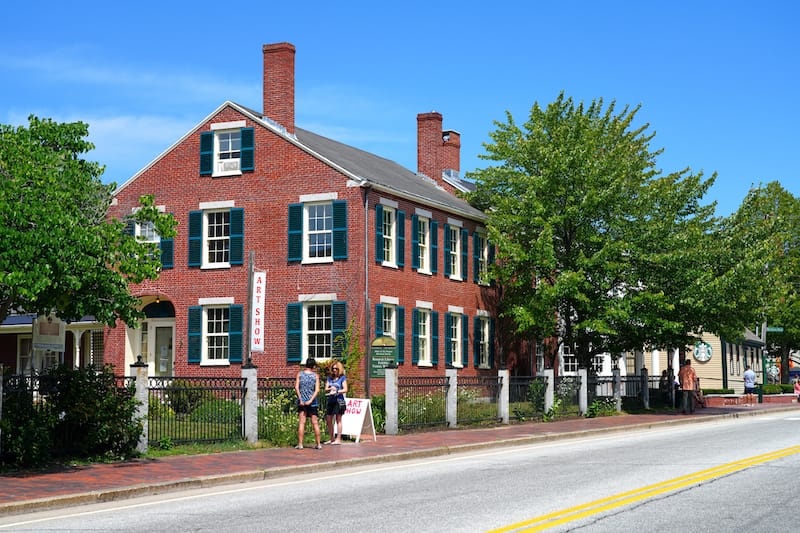 Also, Freeport has one of Maine's most fascinating tourist attractions called the Desert of Maine. Guests can walk on well-marked trails, make purchases from gift shops, etc.
This is also one of the best places to visit in Maine for families as many kids enjoy playing and making sandcastles and sand pits in the 'desert' there.
Baxter State Park
This gorgeous Maine State Park is nicknamed the "magnificent obsession." Baxter State Park is a large landscape, preserved as a state park. There are more than 10 campgrounds and more than 215 miles of hiking trails.
The park was "created" from 28 donations of land by Percival P. Baxter (an American politician and philanthropist from Maine). Baxter wanted the state of Maine to have a new kind of park, not similar to others, and many would agree that he succeeded in that.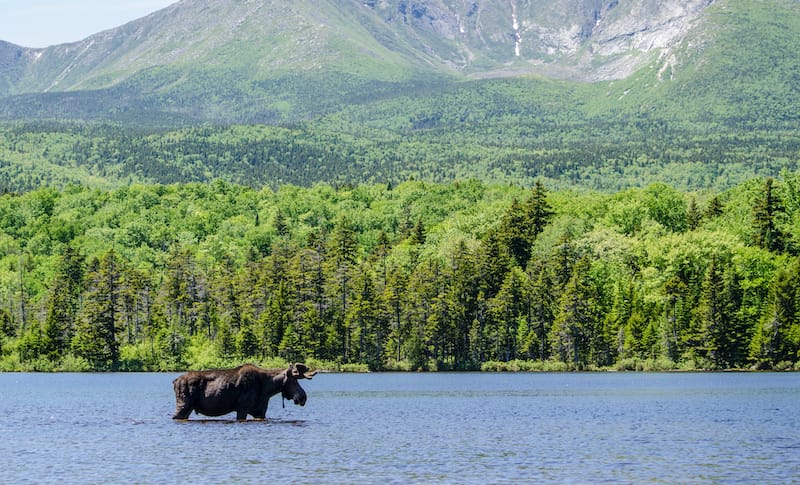 A simple walk in that park is not like the usual as it has a lot of deep wildness in it. It is the perfect weekend break in Maine and one of the best destinations in the state, without a doubt! It is also one of our favorite state parks in New England!
Moosehead Lake
The notable towns that surround Moosehead Lake are Greenville and Rockwood. Being the largest lake in Maine, Moosehead offers a great fishing location with plenty of landlocked salmon, brook trout, and togue (lake trout).
To rent a boat and fish, you can do that on your own, or feel free to hire a Registered Maine Guide to provide local insight and any needed help.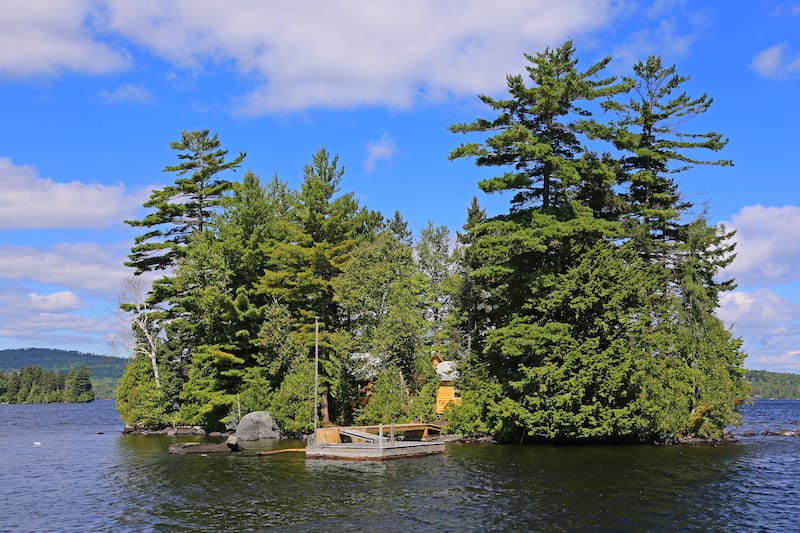 You can also spend the day cruising around the 117-square miles of lake, and there are plenty of places that offer boats or jet skis. It is one of the best places to visit in Maine if you're an outdoors lover and one that really enjoys being on the water near beautiful, forested land.
Bay of Fundy
The Bay of Fundy is situated between the Canadian provinces of New Brunswick and Nova Scotia, with a small portion touching the US state of Maine. It is considered to be one of the 7 wonders of North America.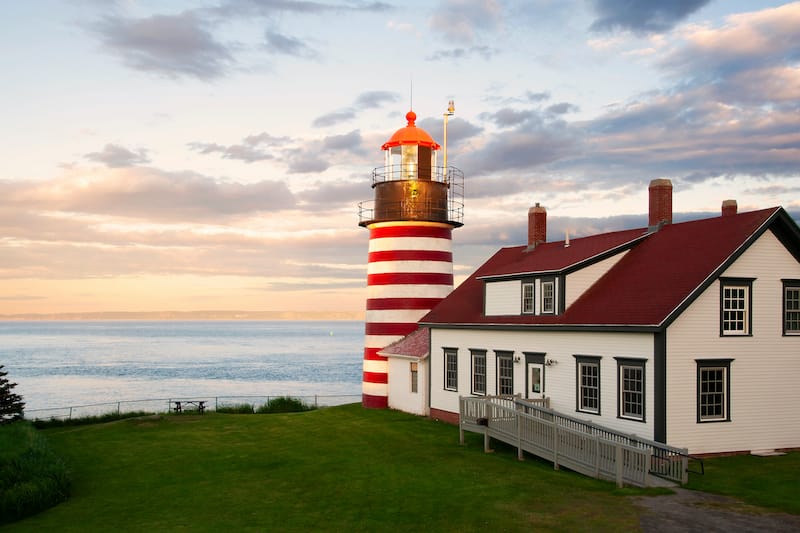 The Bay of Fundy has the highest tides on Earth, has the most distinct whales in the world. And, it is renowned for its archaeological finds, such as the many dinosaur fossils that have been discovered in the area.
Monhegan Island
A fishing village and a historic artist's colony, Monhegan Island is located in Lincoln country.
You can enjoy a hiking experience that takes you 17 miles along the shore, shop from small gift and souvenir shops, and visit the art galleries on the island.
With some of its spectacular views, it's also a great place to have a picnic. You can also spend a few days at one of the inns and guesthouses for a more memorable experience.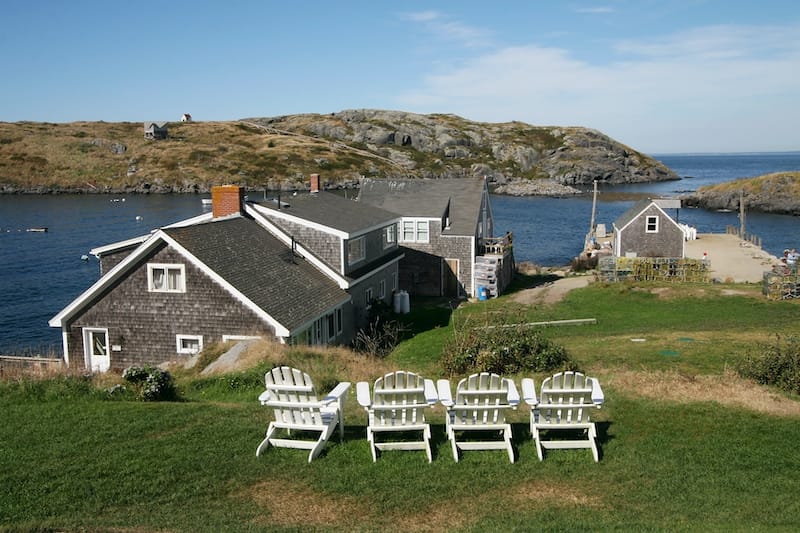 You will most probably feel like you've moved back in time for nearly a hundred years and its simplicity alone makes it a great place to visit in Maine!
Ogunquit
Ogunquit is a town in York County. Translated from the language of Algonquin Indians, means "Beautiful Place by The Sea."
One of the most remarkable features of this town is Ogunquit Beach. It is 3.5 miles long and is perfect for nearly everything that is connected to beach-related things.
Ogunquit is ideal for visitors with active lifestyles who are looking for outdoor activities. The Ogunquit River, which flows 9 miles long, is a great kayaking spot, and there are local kayak rentals and tours (designed from beginners to expert level).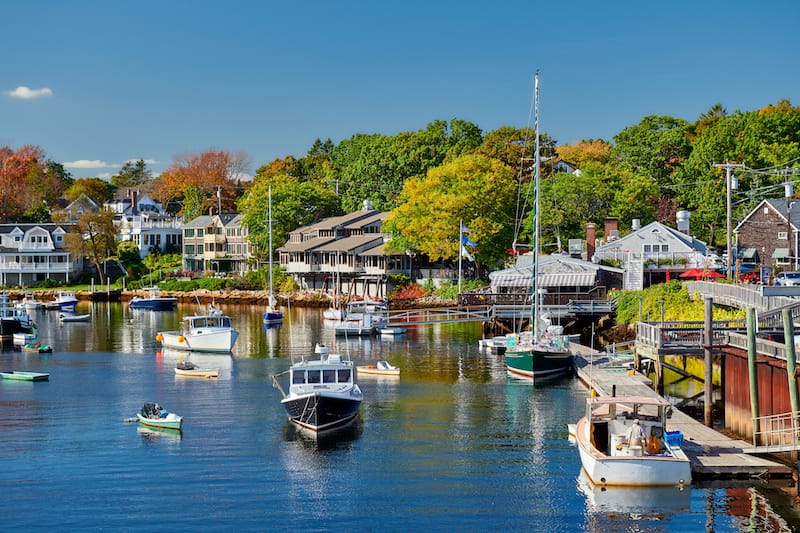 In addition, the region is a center for active nightlife and entertainment, so after a day of exploring the gorgeous Maine nature, you can unwind at a local bar or restaurant.
There are many wonderful places in Maine worth visiting and we hope that this guide inspires you to book a trip to the New England state. What are the best places to visit in Maine, in your opinion?
Please leave a comment below if you have any suggestions!
Additional Maine Travel Resources
Pin this Guide to Places in Maine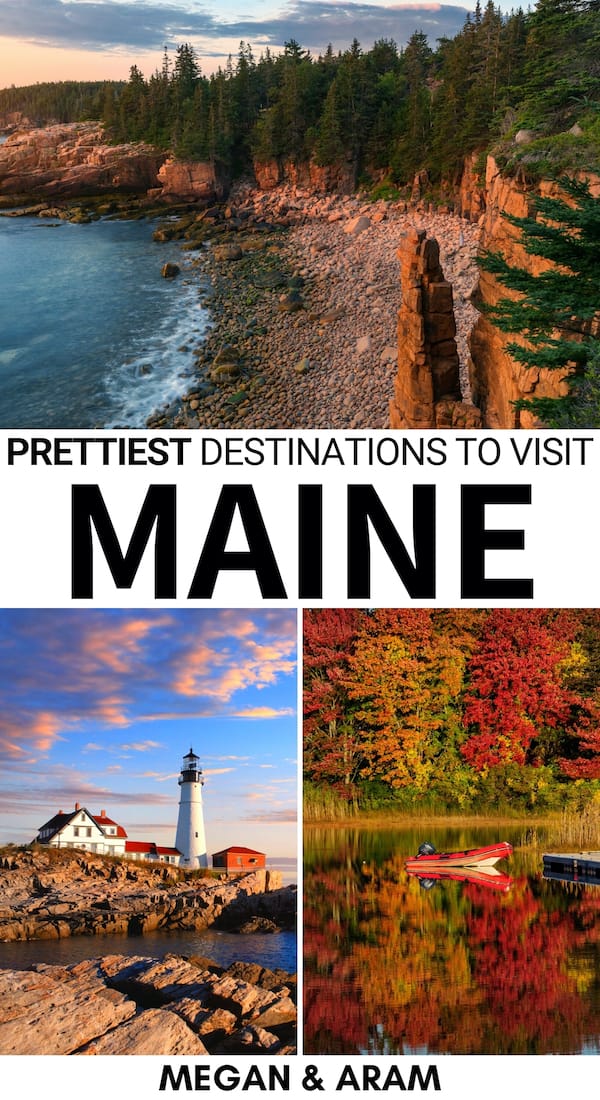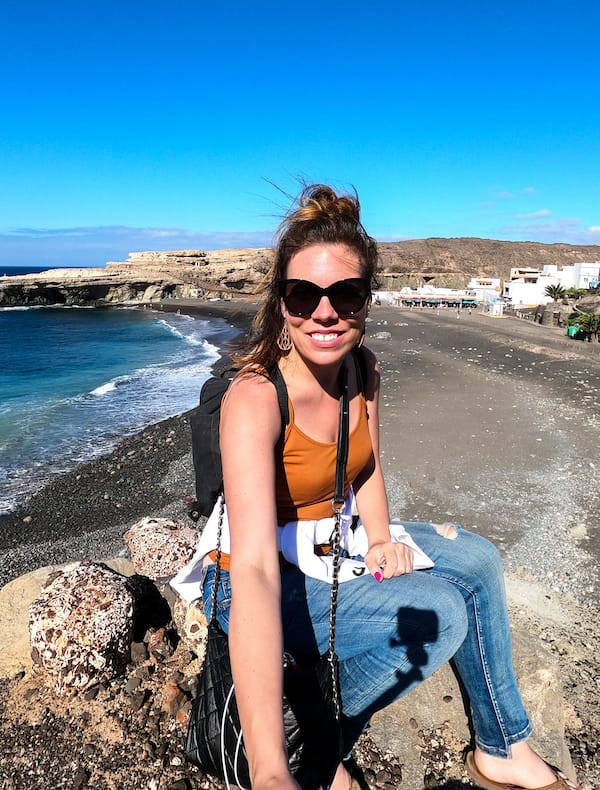 Megan is a travel blogger and writer with a background in digital marketing. Originally from Richmond, VA, she now splits her time between Frankfurt, Germany and Arctic Finland after also living in Norway, Armenia, and Kazakhstan. She has a passion for winter travel, as well as the Nordic countries, but you can also find her eating her way through Italy, perusing perfume stores in Paris, or taking road trips through the USA. Megan has written for or been featured by National Geographic, Forbes, Lonely Planet, the New York Times, and more. She co-authored Fodor's Travel 'Essential Norway' and has visited 45 US states and 100+ countries.