It has been SO long since I have loved a suitcase. I remember fifteen some odd years ago when my mom bought me a large red suitcase for Valentineʻs Day that I ran into the ground and took everywhere I traveled.
This was before luggage weight rules were strict and most suitcases were fine for check-in without an extra fee.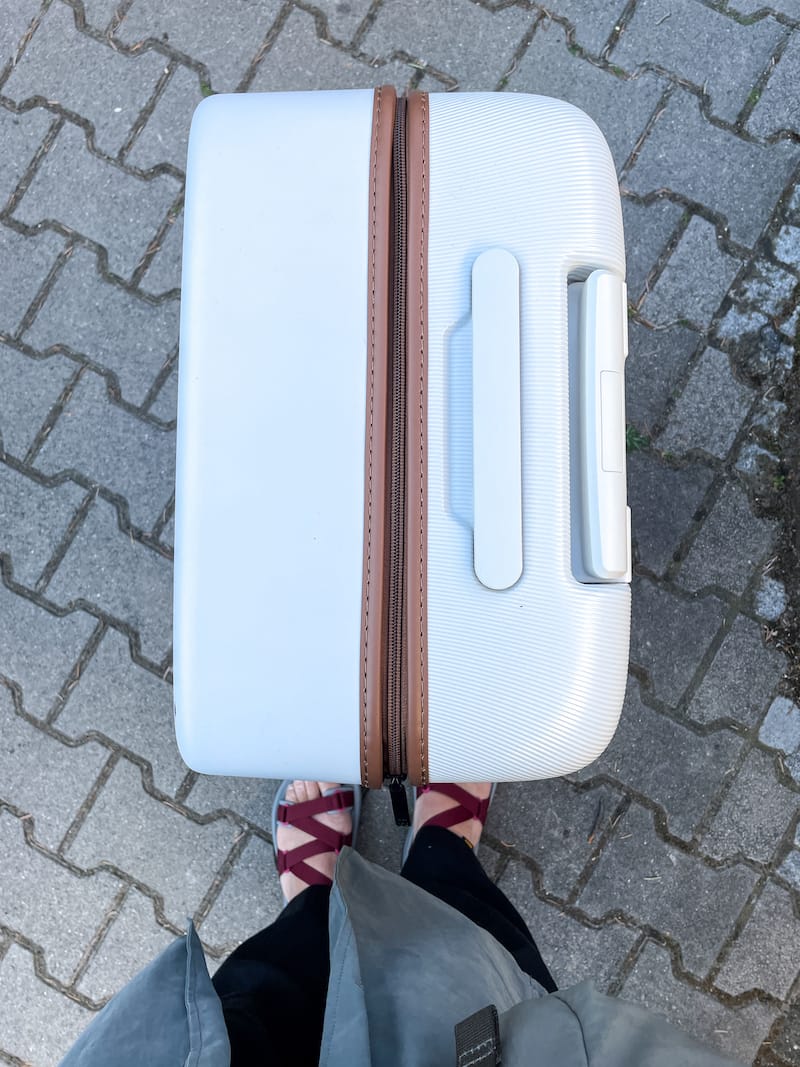 Fast forward all these years and I have despised every single suitcase I have had since.
It is either so large that it automatically becomes overweight when clothes are added to it or it is too small to take for a trip because I have to travel with heaps of equipment for my work.
So, when I was in the market for a new suitcase, I wasnʻt sure what to do. I needed a carry-on that was large enough to fit some clothing but also could haul some of my equipment (including a laptop, drone, and camera) in it.
I also needed a check-in that didnʻt cause an anxiety attack every time I went to the airport to check it in thinking it would be overweight. To be honest, these small issues have made traveling a nightmare for me in recent years.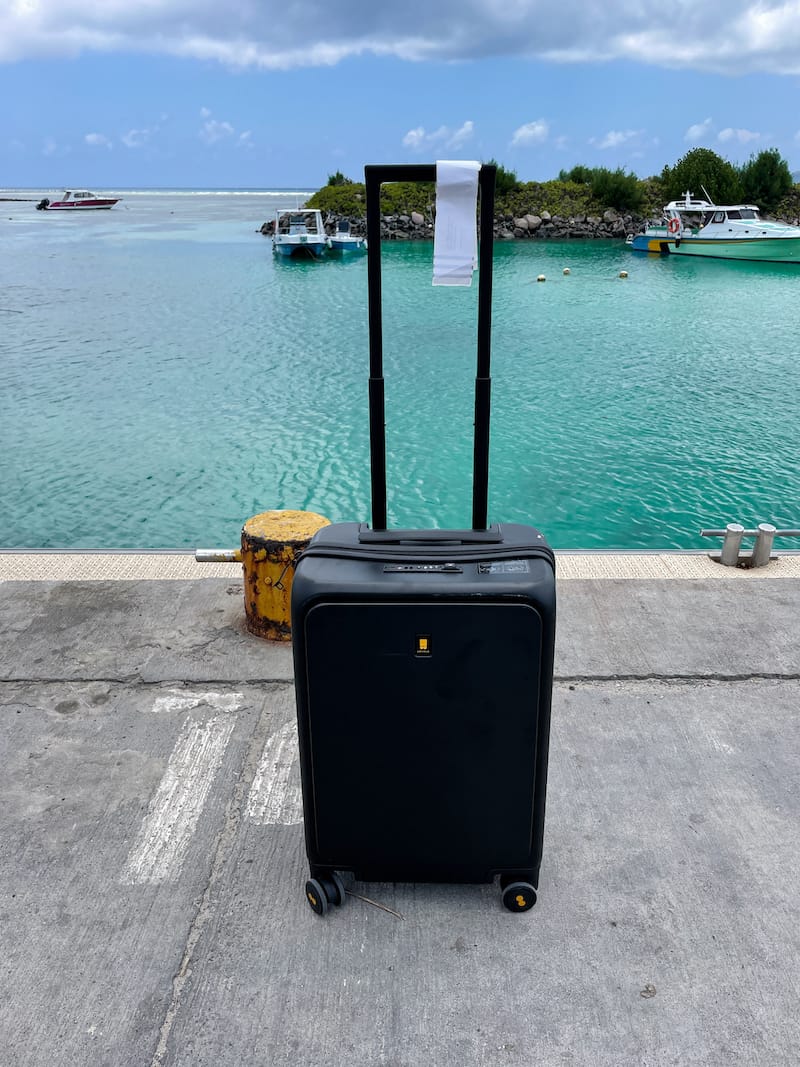 Enter Level8.
Level8 is a luggage brand that keeps its designs simple, yet super sleek. I have been using their suitcases for two months now and I am blown away.
Both have completely revolutionized how I travel and I never suspected I would actually enjoy the check-in part of a flight (seriously… keep reading and I will explain why).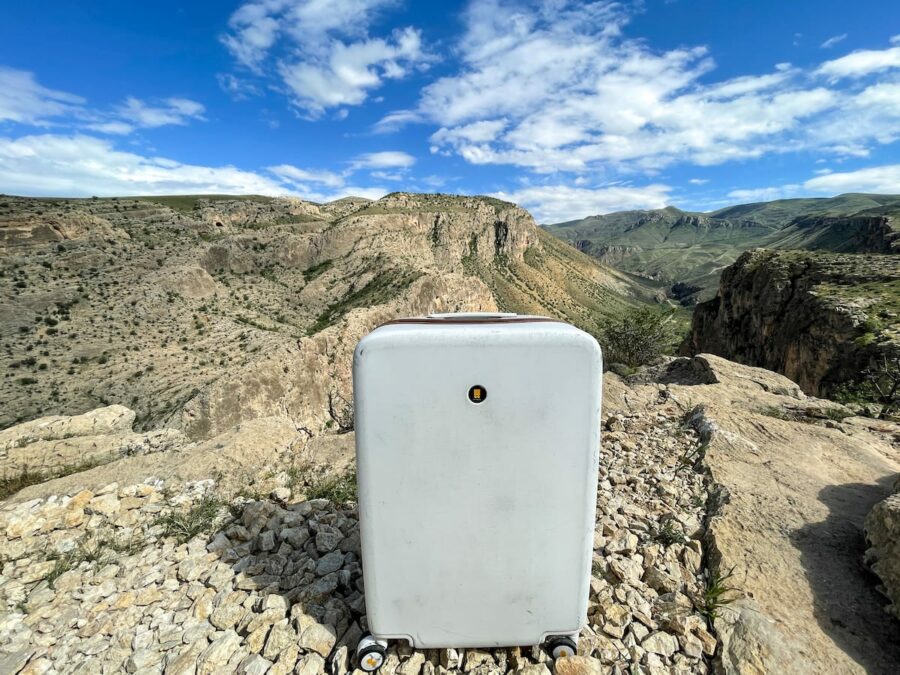 I have two beautiful pieces of luggage from them. One is a Pro Carry-on suitcase that is 20″ and has a laptop pocket (and is perfect for hauling around my equipment and personal items).
The other one is slightly bigger and is a 24″ Vintage Collection suitcase that is the perfect check-in suitcase for my travels.
Vintage Collection
I have a white 24″ suitcase from Level8ʻs Vintage Collection and I honestly think that this is my favorite suitcase I have ever owned.
I have very bad travel anxiety and it is getting progressively worse and one of the things that cause it to spike when traveling is the suitcase check-in process. Back in the day, I could get away without traveling with a lot of stuff.
Today, however, I canʻt. I have an entire carry-on filled with equipment and my check-in was almost always a 26″ suitcase that would go over the weight limit regardless of what I packed in there.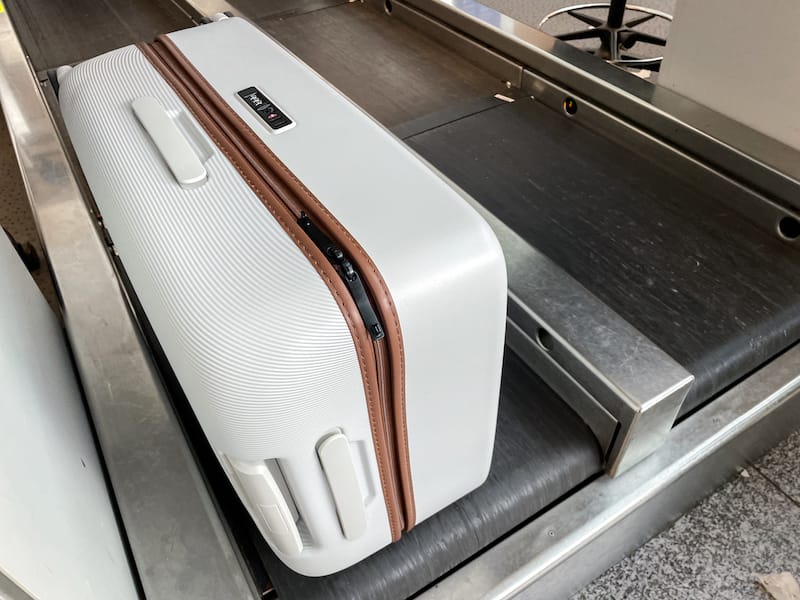 It created so much stress for me that I would almost always buy extra kilos/lbs or suitcases just to alleviate any future stress it would cause me during the check-in process.
I can pack this 24″ suitcase full of heavy stuff and it really never exceeds 18kg at the heaviest. Here in Europe currently, many airlines have a 20kg rule and the ʻnicerʻ airlines have a 23kg rule.
I can pack without the stress of knowing that I will have to pay extra or deal with drama at check-in… and it is a huge relief for me!
In addition to the weight factor… the suitcase is honestly just kind of sexy. I have the white one, which yes, gets a bit dirty.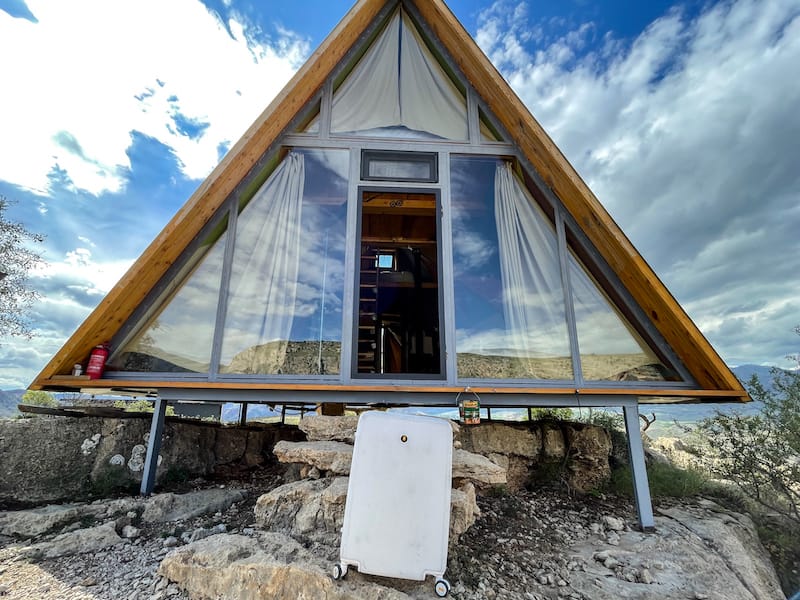 But it still looks good after trips through the Seychelles, Paris, and Armenia. I am happy with how it is held up in terms of scuff marks and it is such a pleasure to travel with.
Another perk, aside from the built-in TSA-approved lock, is the wheels. I donʻt know what it is with my Level8 suitcases, but the wheels are off-the-charts GOOD.
The 360-degree spinner wheels are smooth and donʻt require you to put much effort into moving and dragging the thing around! It is the first suitcase I have had that feels so ʻeasyʻ. They are super quiet and have been tested to have less than 2mm of abrasion after running around 276,000 circles!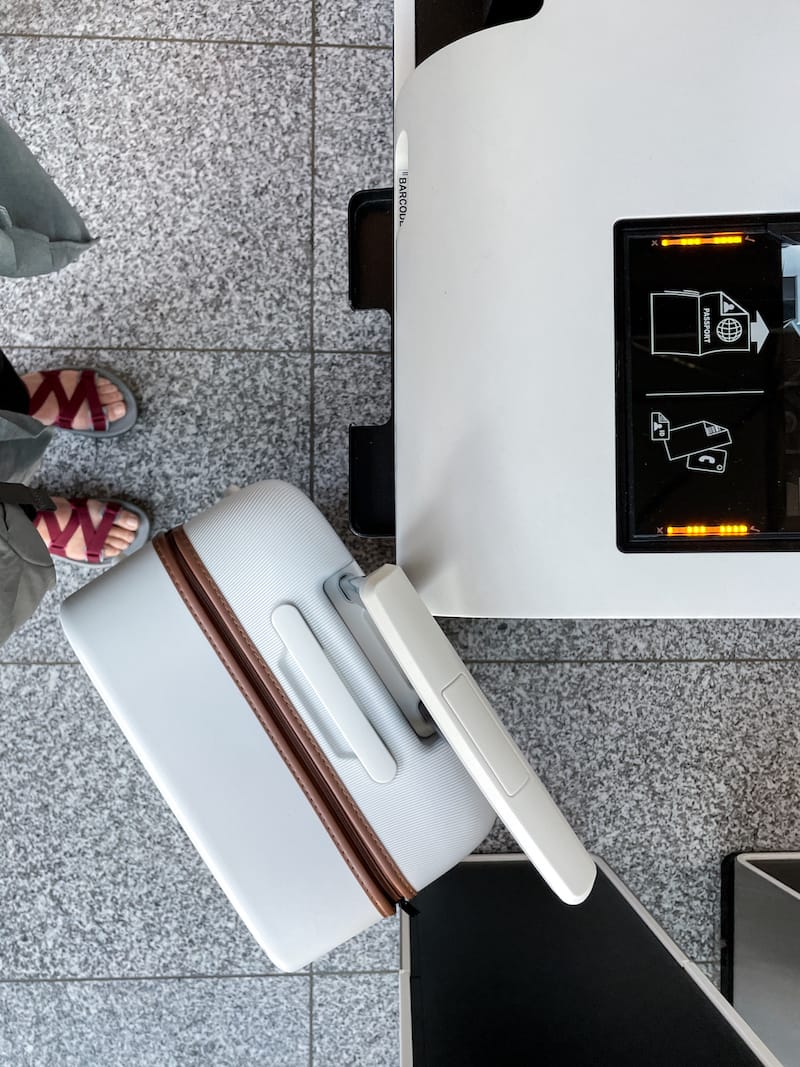 Inside the suitcase, you will find two fully-lined compartments with two zipper pockets to house loose items (or in my case, travel notebooks and stuff of that sort).
I am absolutely obsessed with this suitcase and I canʻt even find the words to express how fantastic it is.
>> Click here to check out Level8ʻs Vintage Collection
Pro Carry-on with Laptop Pocket
My other suitcase that has totally revolutionized my travel is the Pro Carry-on with Laptop Pocket one from Level8. Before using this suitcase, I literally had to also drag a backpack with me on my travels.
Nearly 90% of the time, the staff at the airport would tell me that my backpack was too large to be a ʻpersonal itemʻ and that I couldnʻt have the suitcase and the backpack both. I just didnʻt feel comfortable throwing a laptop in my carry-on!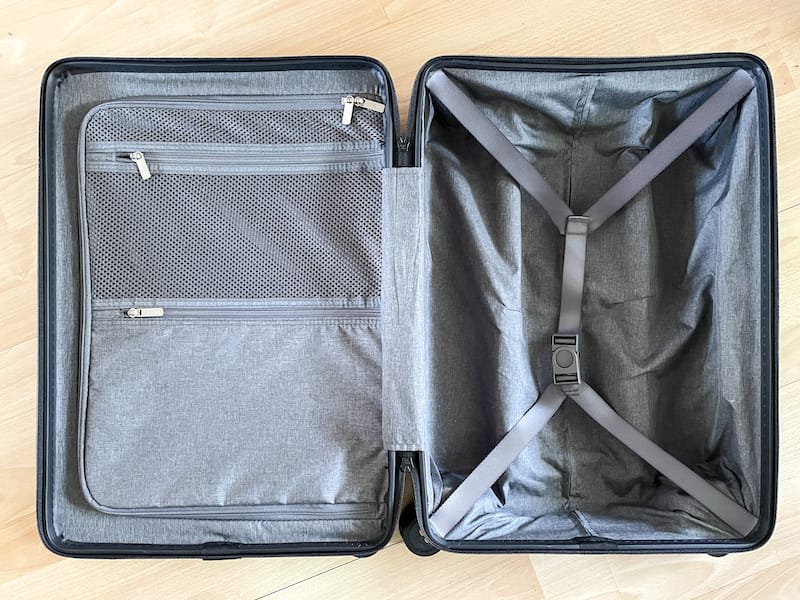 Level8 has made it so that I can do both. With the padded front pocket, I can put my laptop (or any laptop up to 15.6″ inside of it with full protection and confidence!
I then can put my camera, drone, and other equipment in the large compartment where I can fit pretty much everything I need with me on the trip (from an equipment perspective). If the trip is short, I do have enough space for clothes so that I donʻt even have to bring a check-in!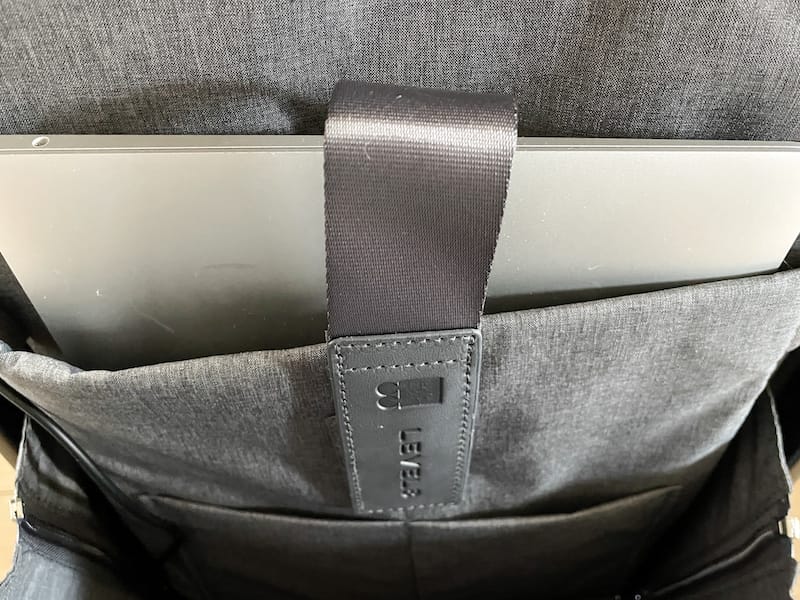 The bag (I have it in grey!) also has a built-in USB port, an interior compartment for a power bank, and a TSA-approved lock. It also has the same amazing spinner wheels the Vintage Collection bag has!
>> Click here to check out Level8ʻs Pro Carry-on (with Laptop Holder!)
Level8 Suitcases Warranty
Another perk of purchasing any of the Level8 suitcases is that they come with a lifetime warranty that covers all functional damage that happens to the shell, wheels, zippers, handles, or anything else that prohibits you from being able to use the luggage!
They do a lot of QC before even sending them out, so you can bet that any wear and tear comes much further down the road after a lot of use.
It has been a very long time since something in travel has reduced my travel anxiety and while it may seem like nonsense to people, this has really helped me enjoy the packing part of travel again.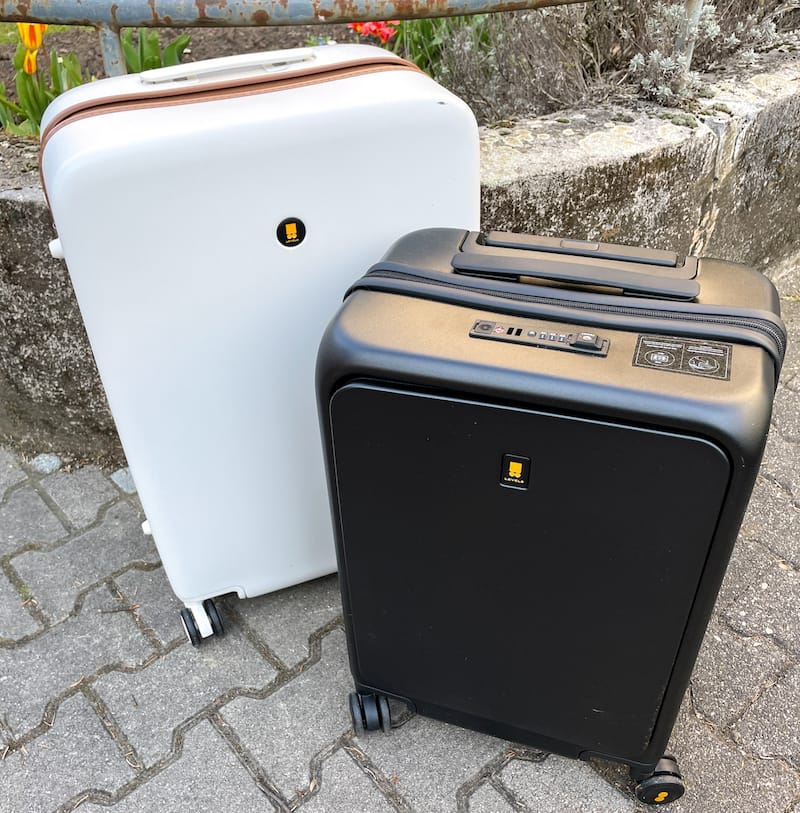 It has also made me not get stressed out during the check-in process as I can pass along my suitcase with confidence that it will be accepted and not be overweight!
If you live in the USA, shipping is free and it will ship out within 3-4 business days. Do allow 1-2 days for processing before that though!
I hope that you take a look at Level8ʻs collections to see which ones suit your travel needs and give it/them a go! Please let me know if you have any questions or comments. Thanks!
**Level8 sent me these suitcases to review (and enjoy on my trips!) All opinions are my own. I really, really do recommend these both with all of my heart!