We used to write recaps on this blog. But, then 2020 happened and it didn't really seem so fun to look back at the past all of a sudden.
And while this year was no treat, let's be honest, we still wanted to recap some of what happened as it wasn't entirely bad and thankfully, it was not a carbon copy of 2020!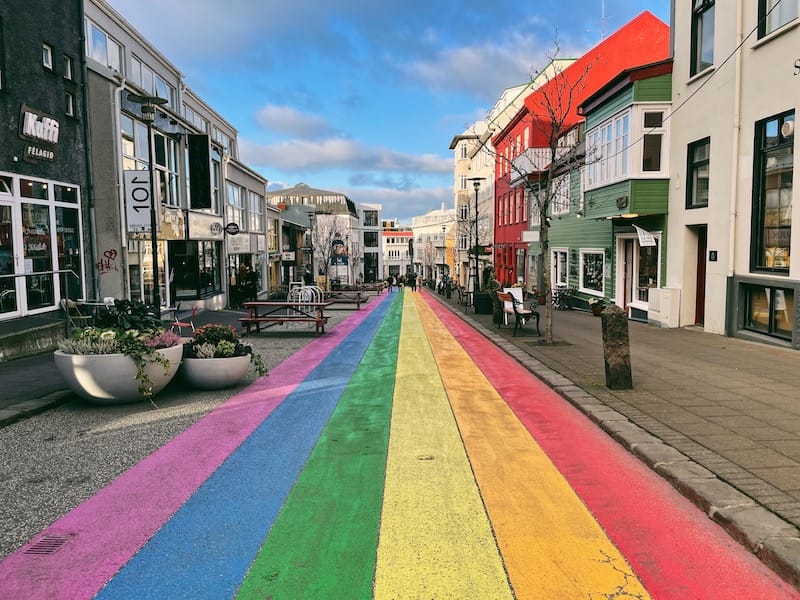 This is our 2021 review. It will be put into two different sections: Aram's Story and Megan's Story as it was very different for the both of us and I moved away from Yerevan in August 2020! In the end, we will dive a little deeper into what's in store for next year!
Hope you enjoy it and we hope that you had a great year and that you managed to stay healthy!
Megan's Story of 2021
I don't even really know where to begin with 2021. I knew it couldn't be worse than 2020 where my dog died, heaps of others died around the world due to COVID, and the war that ended the year in Armenia.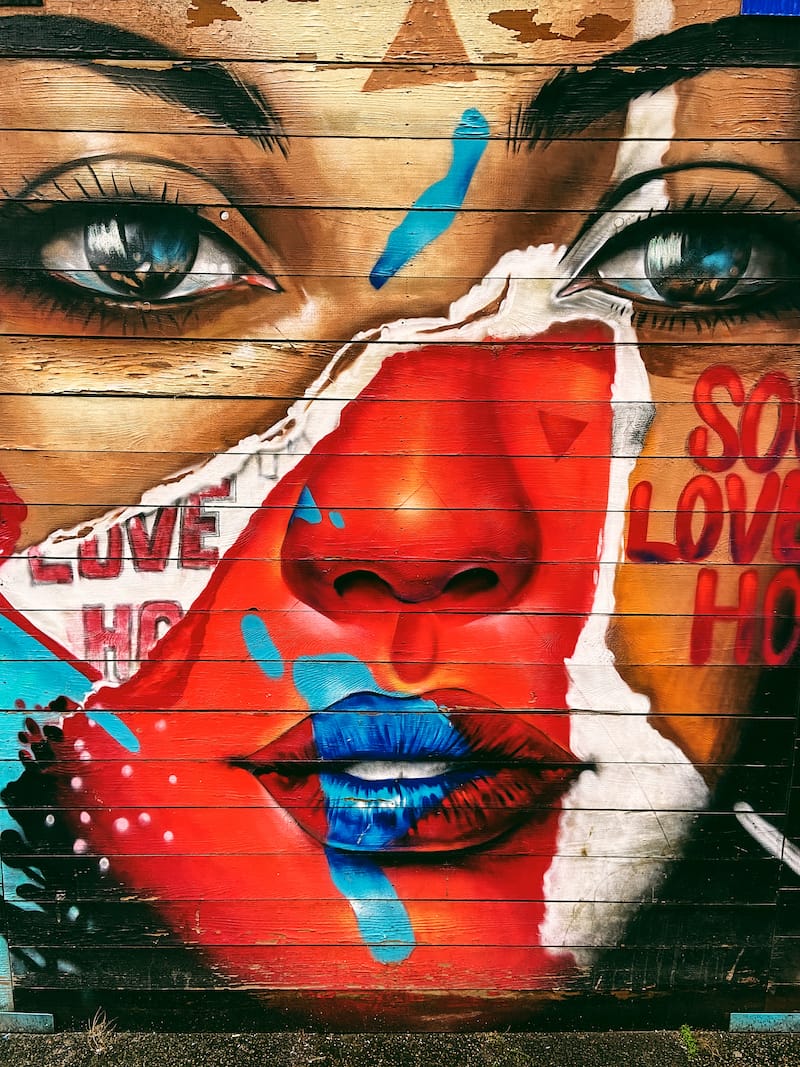 I must be honest, I started the year in a serious slump. Germany was on lockdown from November until around March of this year and as someone whose biggest life pleasure is sitting at a cozy cafe in the winter, I felt the wrath of it.
But, I had my health and felt extremely grateful for that.
Once March rolled around, I couldn't take it anymore and actually decided to address my mental health. I believe my anxiety and the monotony of the lockdown took their toll in a major way.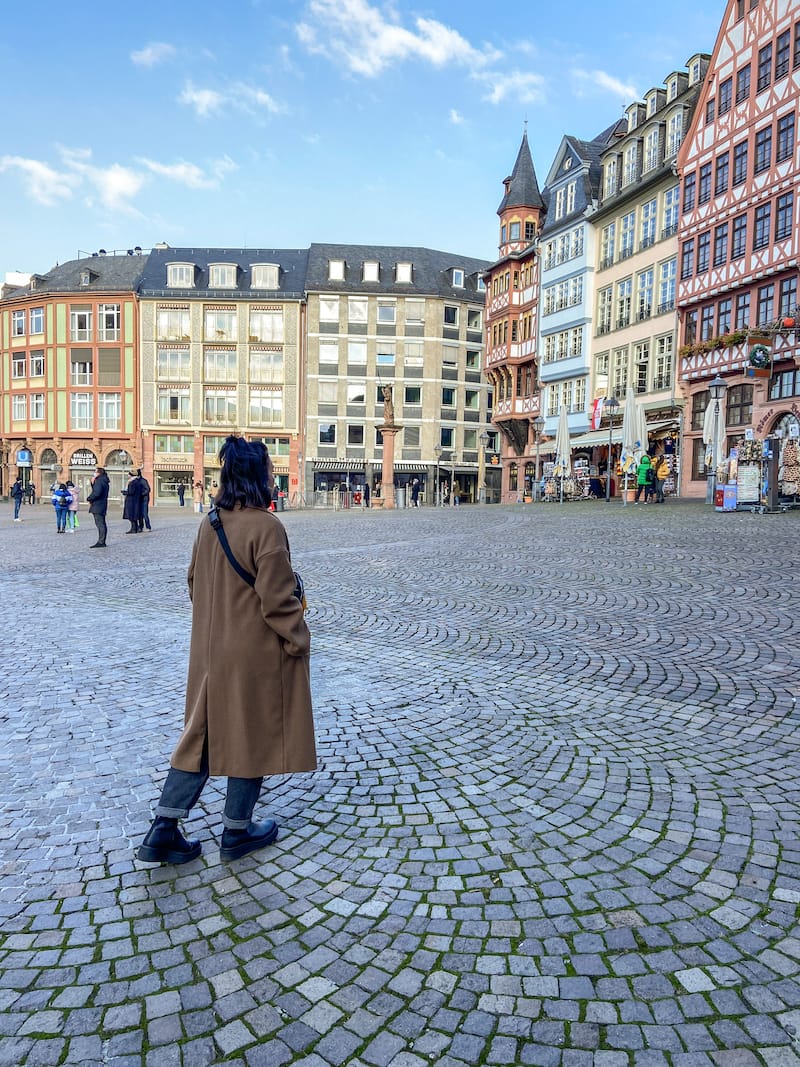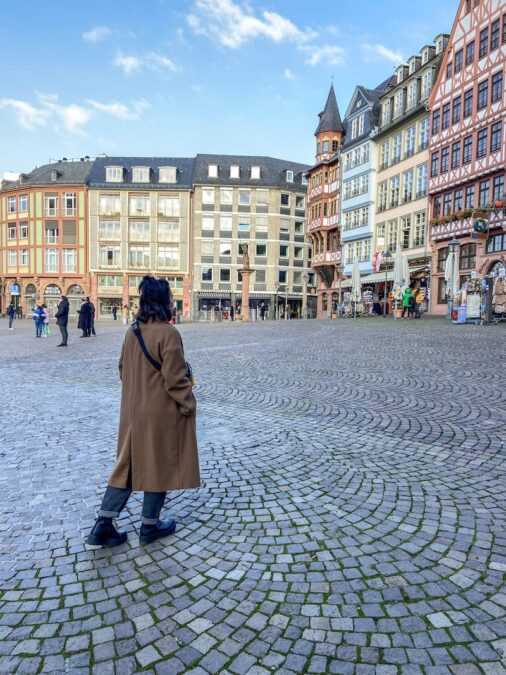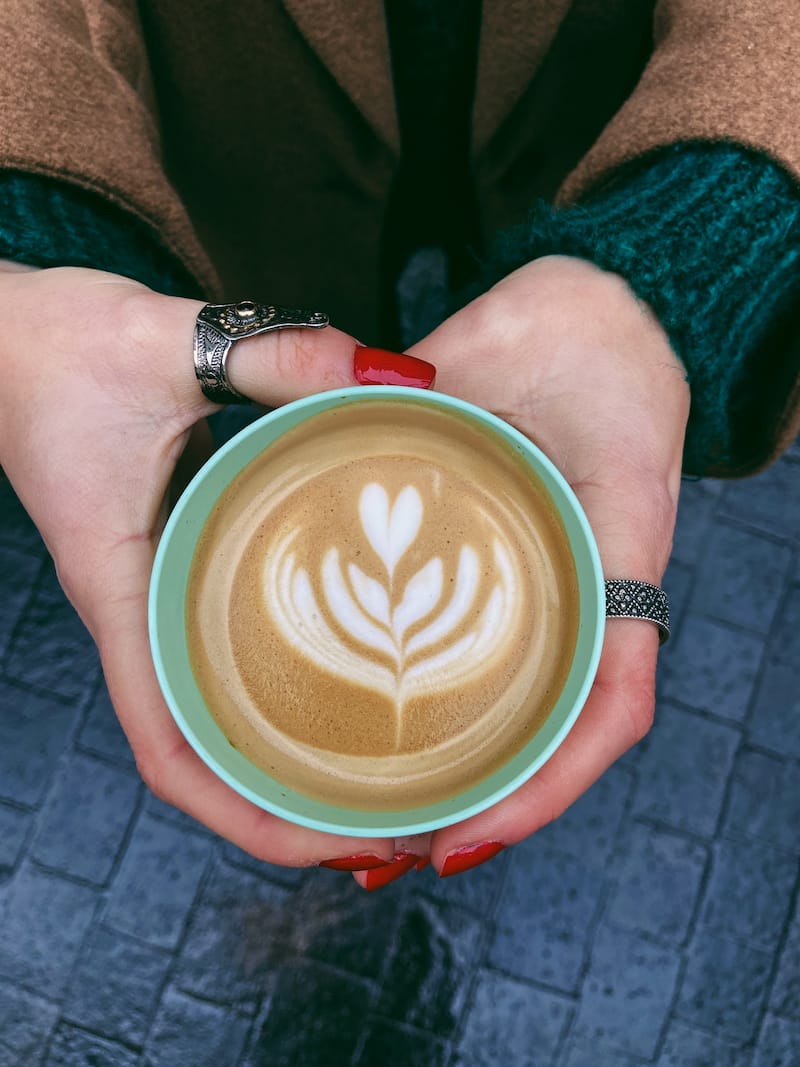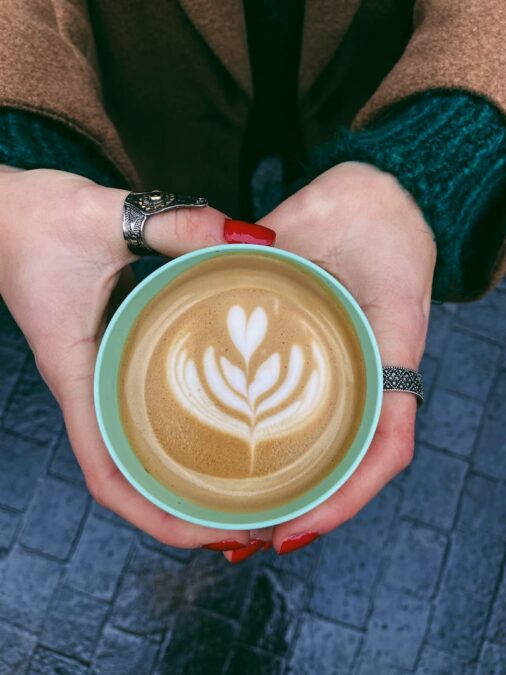 While I look back and realized none of the treatments worked, I can say I am much better today. Perhaps it was just taking the initiative with it or perhaps I am just in a better place. Nevertheless, that chapter is behind me.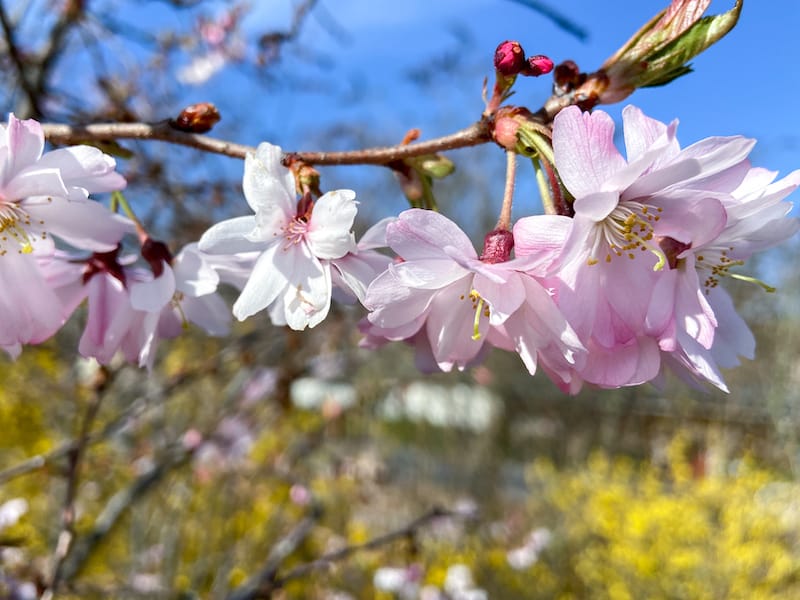 Booking a Ticket to Armenia
When I was going through the worst of it, I booked a ticket for 6 weeks to Armenia to work and getaway. While the escape felt nice, the aura in Armenia was anything but nice.
I have always felt a bit of hopelessness and a detachment from reality from Armenians, but it was a true awakening when I arrived… just 6-7 months after the war ended.
The situation was sad but I had a job to do. And in order for Armenia's economy to bounce back after the war, I needed to dedicate efforts to make it happen in the best way I know how – tourism.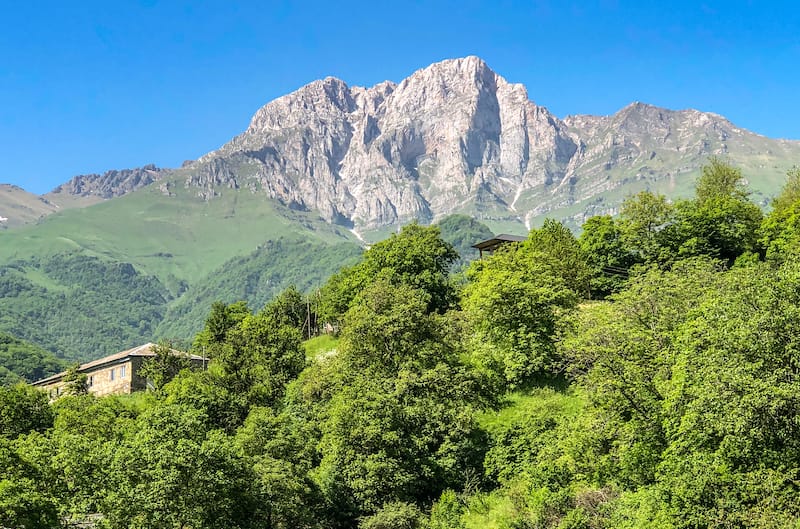 As Aram discusses below, we worked on a project with People in Need and the memories still linger on my mind today.
The people we met, the stories we heard, and the tears we shed… there were days I sat in bed crying for these people when we were in Goris.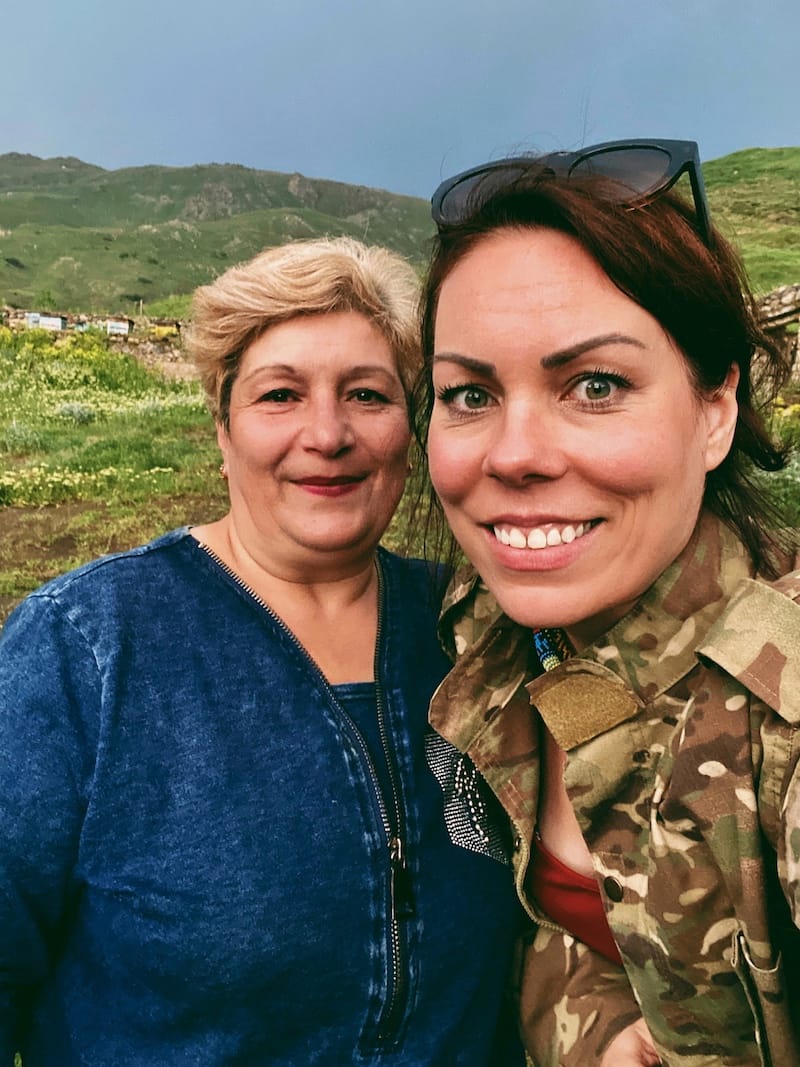 It was disturbingly powerful and humbling all at the same time. The project went phenomenally and we saw some of the most beautiful places in Armenia and met some of the most resilient people.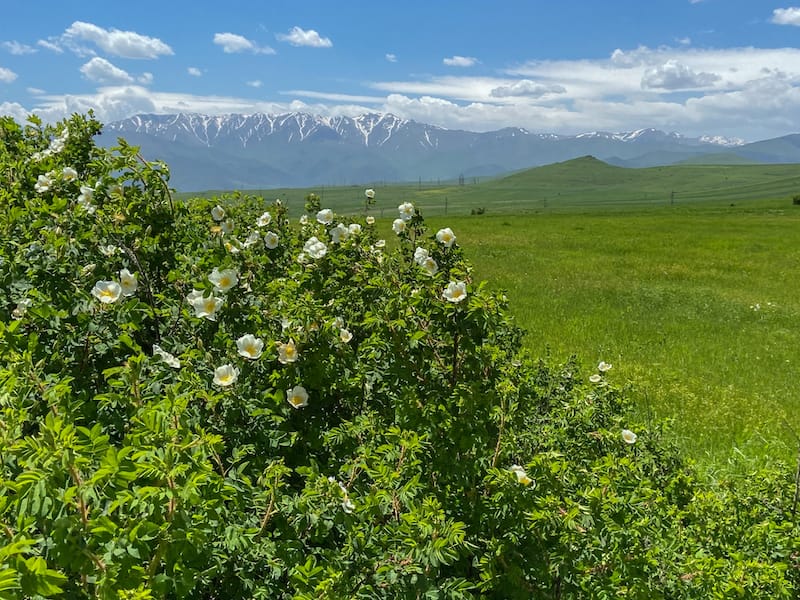 Obsessed with Meghri
I always knew Meghri would be a place I loved but I had NO IDEA just how amazing the southern Armenian town would be.
At the end of our Kapan trip, we headed south to Meghri. I literally have no words for how much I loved this place. It is 100% in my top three travel destinations anywhere around the world.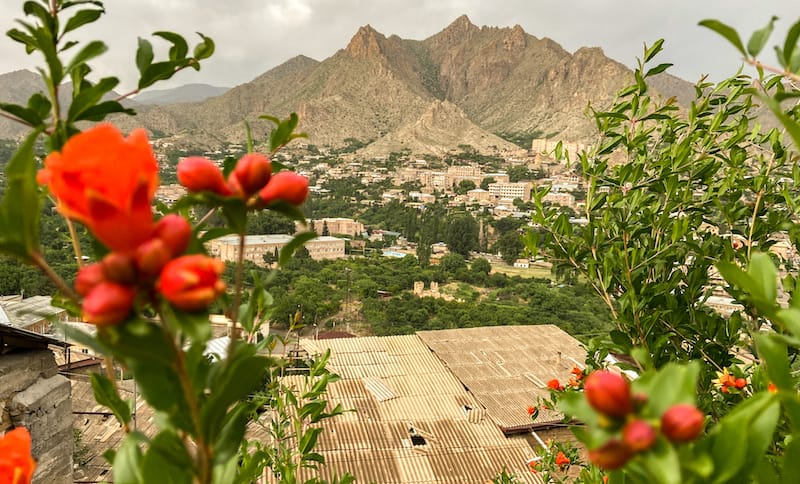 I loved it so much that if I end up back in Armenia half the year to live, THIS is where I want to buy a place. I just need it to be better connected with Yerevan (which I have learned drains me as a place to live).
Stay tuned… I will be writing a guide (okay… a love letter) to Meghri in the next few months.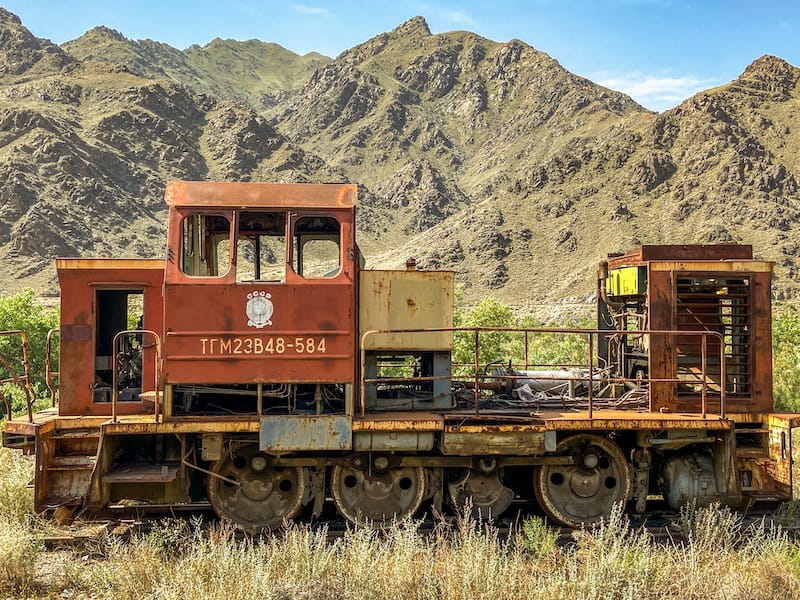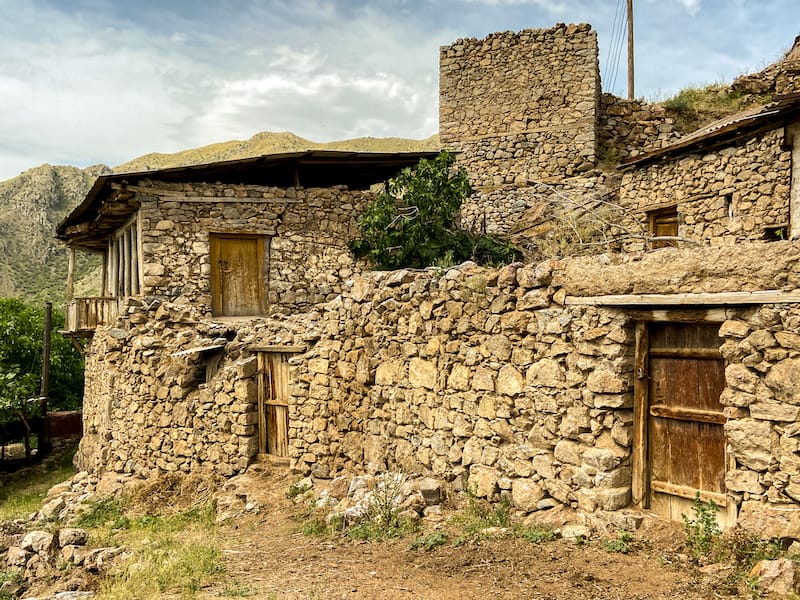 Watching the Euros in Italy
I left Armenia and quickly fled to Italy for a couple of weeks. I headed down to the Puglia region for some R&R (just kidding – I went for the beaches and orecchiette).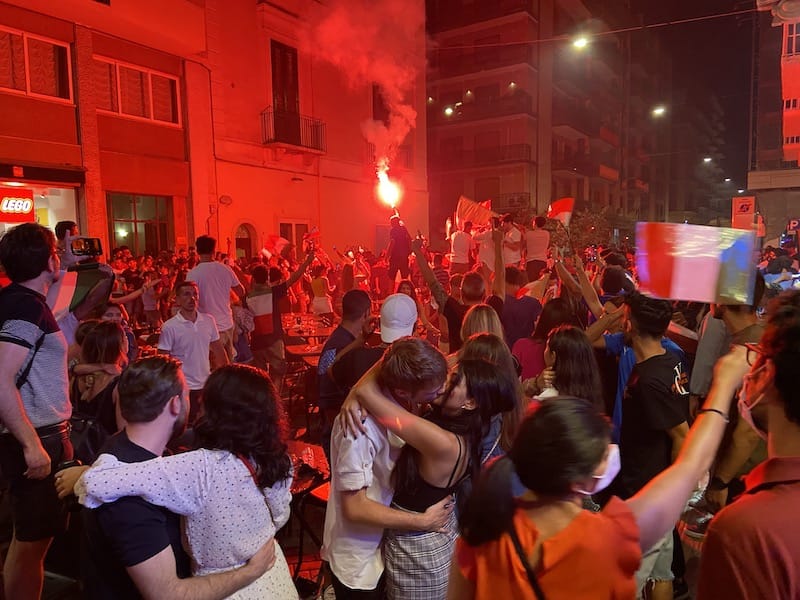 I had also arrived during the Euros and Italy was on a high and winning their games. And, low and behold, they won it all.
The parties on the streets in Bari were insane and it truly was one of the coolest experiences of my life.
On this trip, I visited Bari, Matera, Alberobello, Monopoli, and Polignano a Mare. Most destinations I had previously visited but it was nice to head down there again and be back in one of my favorite places on the planet.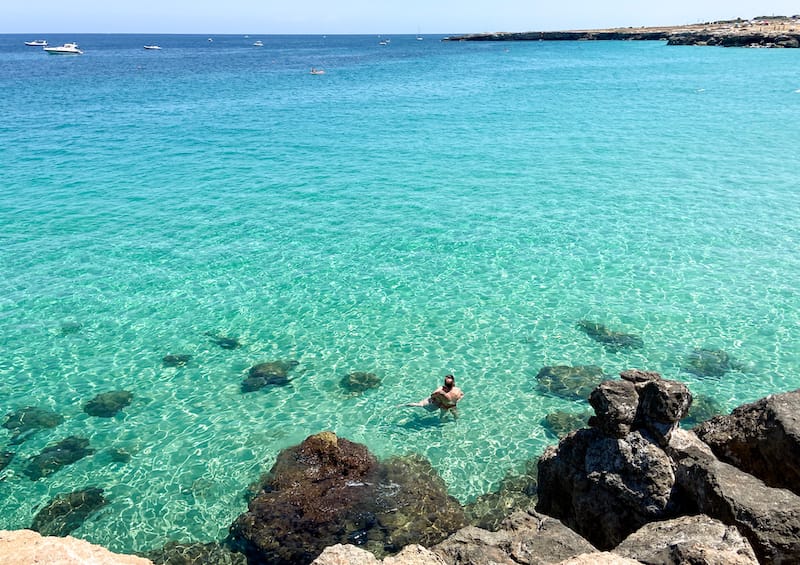 Summer in Germany & Fall in Finland
To be honest, I don't remember summer here in Frankfurt. I arrived back in Germany and spent my birthday here (don't remember) as well as a couple of months and I truly don't remember any of it. Guess that is a good thing… But I did find these photos.
Looks like I spent the summer working and hanging out with dogs in my neighborhood.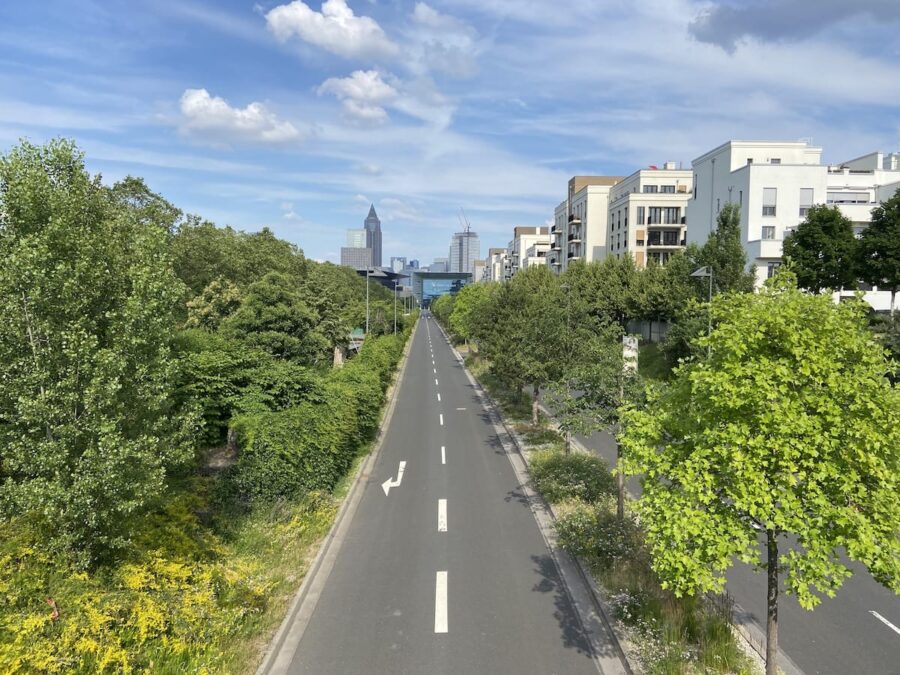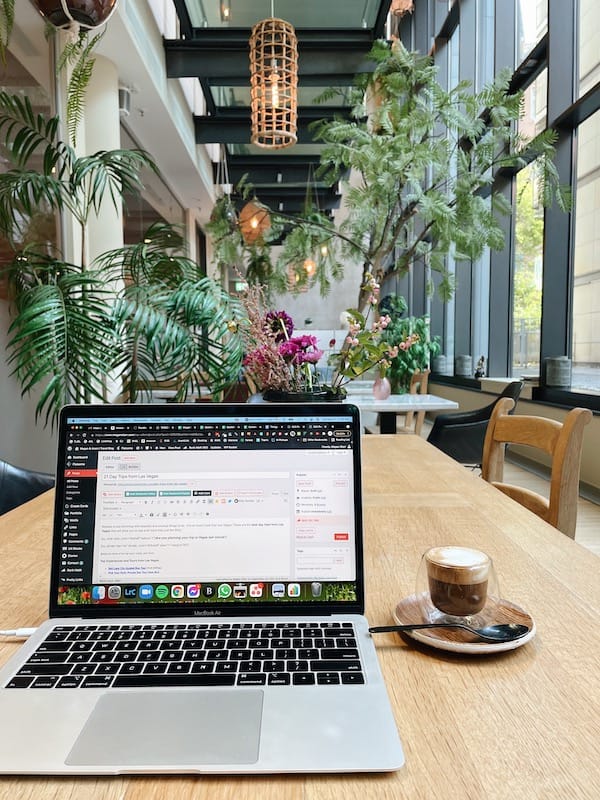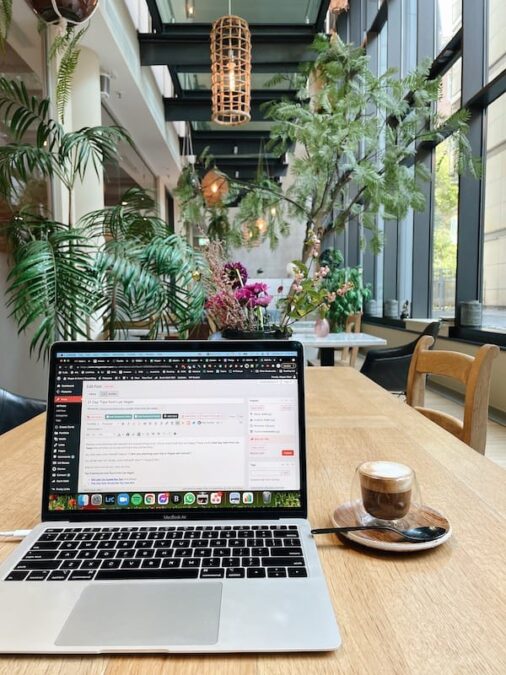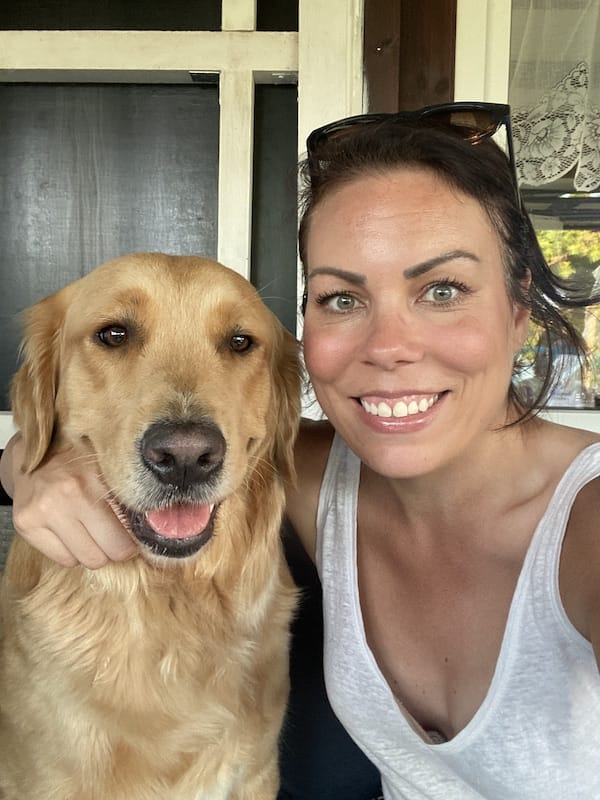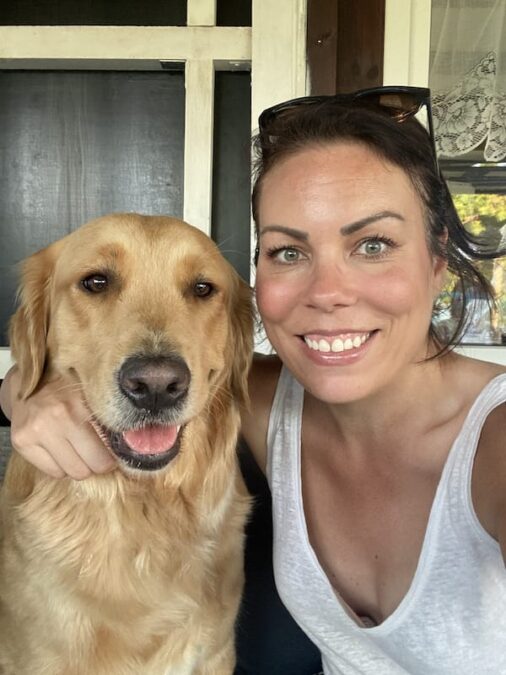 But, by late August, I was itching for Finland and I booked tickets to Rovaniemi for September.
The goal was just to be outside in the Arctic forests and in the evenings to be in a cozy place where I could watch movies with a cup of tea.
The trip was undoubtedly a success and everything I needed.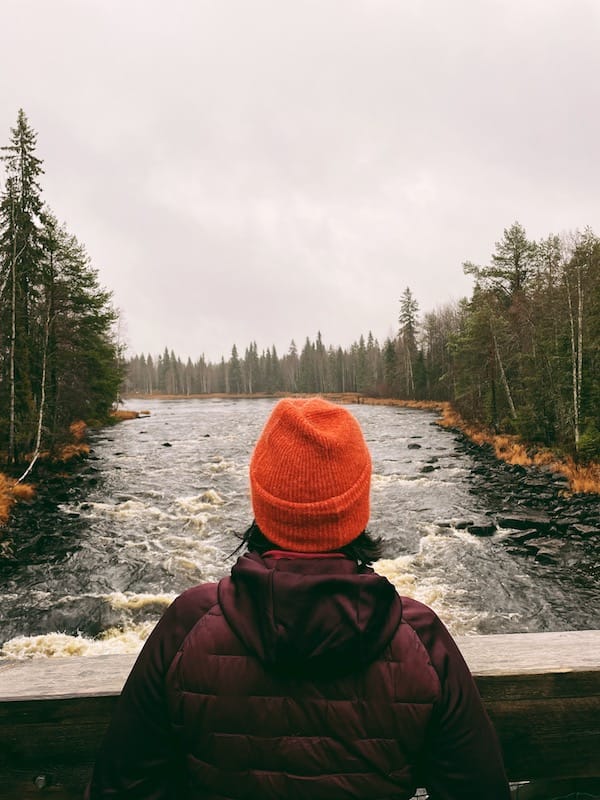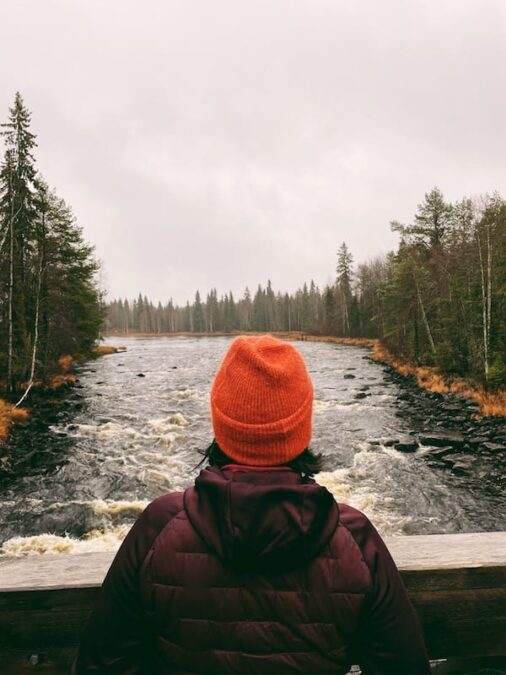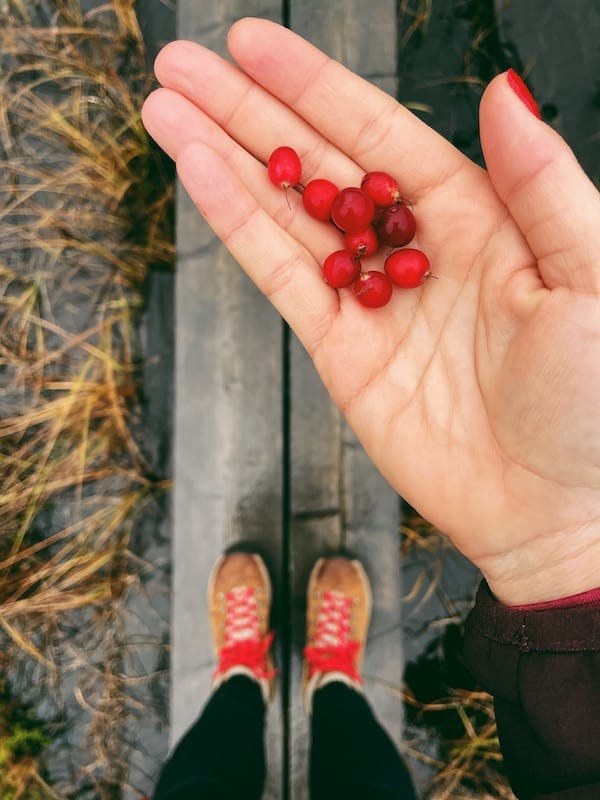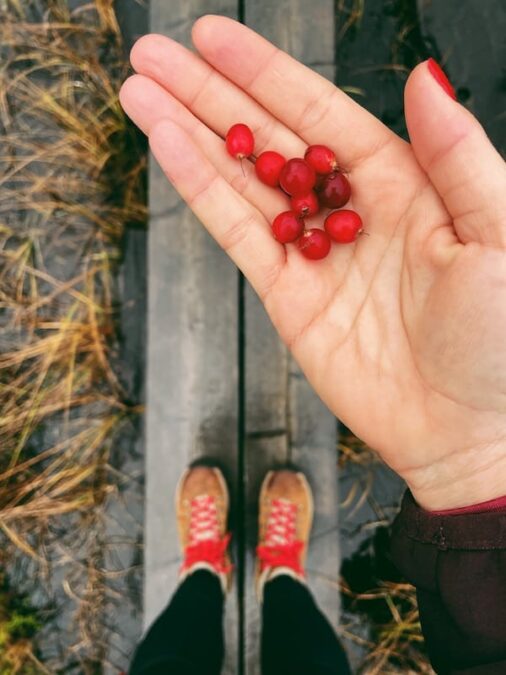 Czech Trip (Prague, Olomouc, Ostrava)
Briefly, after coming back from Finland, I jetted off to Prague for a trip with Rough Guides and the Czech Tourism Board. It was such a success and it was finally nice to see the country outside of just Prague and Cesky Krumlov!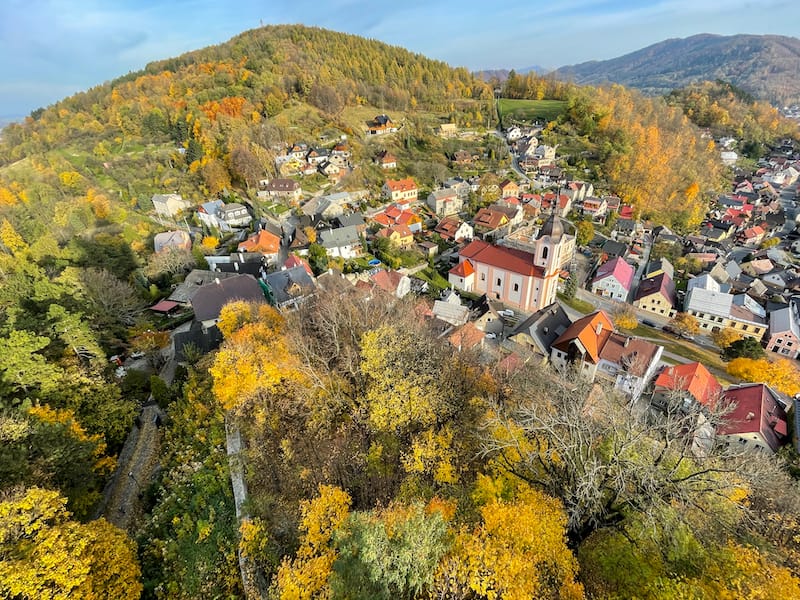 It also gave me a chance to catch up with my friend, Amos, his lovely wife, and daughter (whom I had not yet met)!
The trip offered great weather, lots of fall foliage, and affordable food. Which were things I learned to appreciate the week after leaving.
Iceland – Round 3
Oh, Iceland. To be honest, I had avoided Iceland in recent years due to the over-tourism there. But, it was previously a place I LOVED on former trips and we have a huge demand for Iceland content on our blog.
So, we booked a trip there at the very last minute.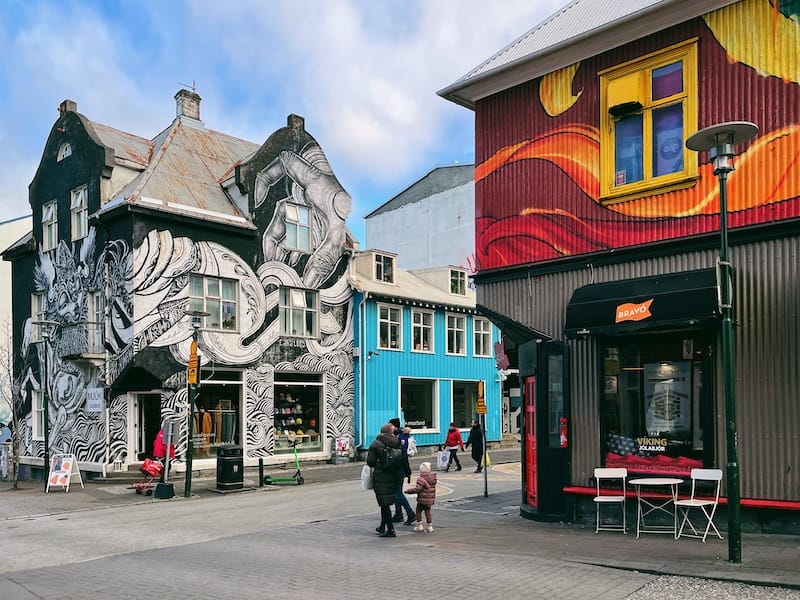 When we arrived, I have never been so dang cold in my life. The wind was insane and it was absolutely uncomfortable. Fortunately, with the exception of one day where we got stuck in Vik during a storm, the weather played nice!
Reykjavik was pretty dead when we were there. There was definitely tourism, but the tours we were on weren't even fully booked. It was quite sad but also a good time for Iceland to recover from the recent tourism boom.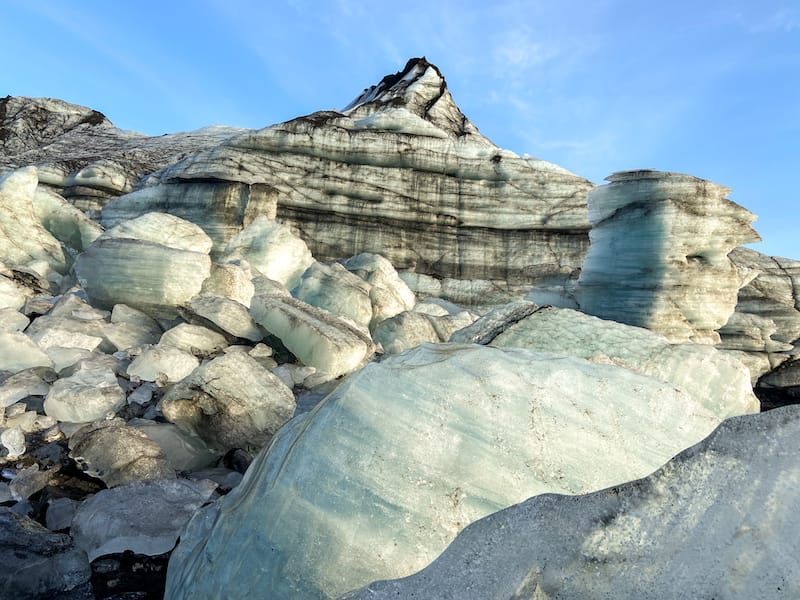 The trip was epic. Everywhere we had gone I had previously been but it was still so inviting to see it with my own eyes again.
I am so grateful to the Icelandic people for sharing their land so graciously with us foreigners because there is truly nothing like it in the world.
I'm Going to Eat All of the Food in Italy
If there is one place that should ALWAYS follow a trip to Iceland, it is Italy. Mild weather, friendly atmosphere, and affordable food… and not only affordable food, but DELICIOUS.
My body was depleted of vegetables by the time we landed and we went crazy!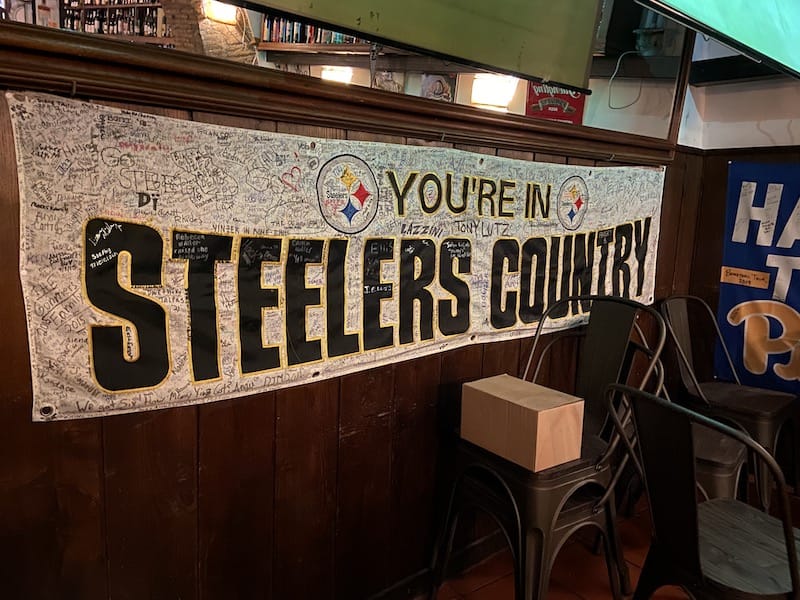 We started in Rome. The airport, as always, was chaotic and rather disorganized. But, as soon as I saw policemen gathered around an espresso bar chatting in the baggage claim area, I knew Italy was where I needed to be.
But, that expected 'mild' weather didn't follow us. For a few days, I wore no jacket, but then the Italian winter set in and the rain decided to show up.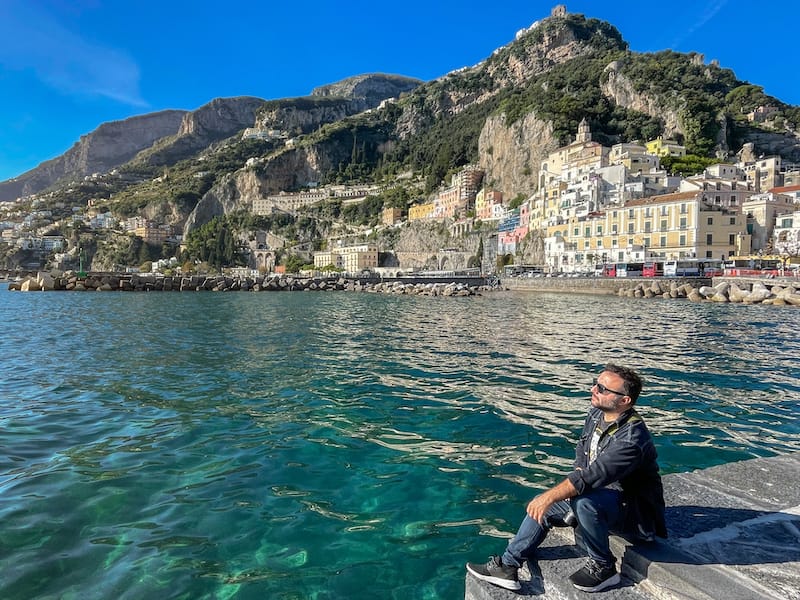 And nearly four weeks into that Italy trip… the rain never left.
But, we went from Rome (where we worked for a week) to Naples, Herculaneum/Pompeii, and the Amalfi Coast… and while we didn't have too many desirable days in regards to weather, each day was epic in its own way.
Aram left and I stuck around Italy. I hung around Naples and traveled to Procida and Ischia. More to come about that trip soon! But, it was incredible.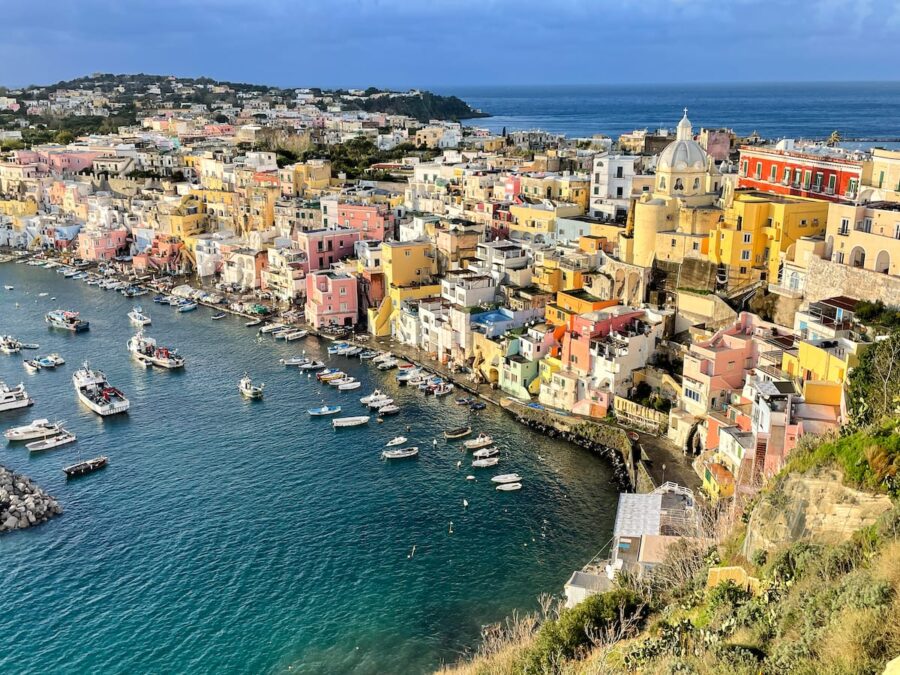 And, after years of not liking Naples, I can confirm that the chaos of the city somewhat became satisfying to me and by the end of the trip, Naples moved to the top of my 'Italy cities' list.
Eventually, Italy was over and I flew back to Frankfurt where I was giddy and ready to change up the Italian food for Asian food.
I am in Germany until December 31 when I bolt off to Switzerland to ring in the New Year (I literally just want to see snow).
Aram's Story of 2021
After having a sort of feeling of amnesia or blacking out the so-called "2020", I realized I had the decision to either have a positive or negative 2021. I, naturally, chose the first option and hoped that 2021 would be far better than its predecessor.
Twenty-twenty was downright miserable not only because of COVID-19 and the decimation of our travel business here on the blog but also because my home country of Armenia was involved in a devastating war starting in September and lasting until November.
As if a pandemic and many lives lost around the world weren't enough.
After experiencing war with my own eyes in Artsakh, also known as Nagorno- Karabakh, working as a fixer with journalists from The Guardian at the end of 2020, unfortunately, my melancholy and stress didn't end after the war ended.
Unfortunately, it affected my work-life balance, affected my great relationship with my friend and business partner Megan who was supporting me every day, affected my future thinking regarding my life, the meaning of it, the importance of many things (and the uselessness of others).
When 2021 started for me… nothing changed. My heart was broken, the travel industry was not fully in recovery mode, I was landlocked, and I couldn't travel as a travel writer. I was really mentally lost and just had a feeling of hopelessness that I had never felt previously in my life.
I'm not a person who shares my feelings often, but this really left me in a place of despair if for nothing more than merely the uncertainty of things.
But hey this is definitely not me and things needed to change.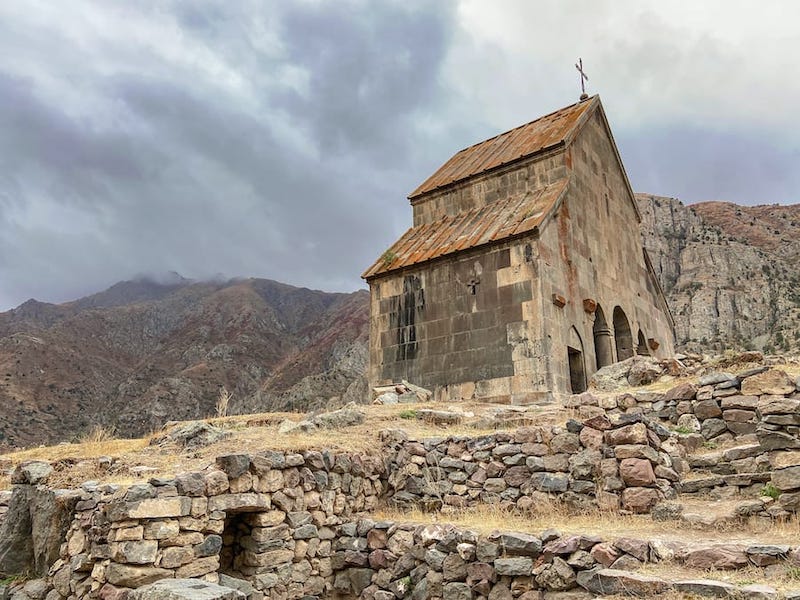 Time to Fix it All
At the end of 2020, when my attention was swallowed by the aforementioned aspects and when the world was not traveling, Megan did an amazing job setting up our new Virginia travel blog that we had actually started in March of 2020 but hadn't had a chance to launch (we never actually launched it until March 2021 but that is a different story)!.
With her hard work, I felt more motivated to focus on the American travel industry and start to work to achieve our goal, which was to build a niche website.
You see, our audience is actually Americans so when they couldn't travel to Europe, we wanted to give them some optimism and incentive to stick closer to home.
We also pivoted this website to American content and it turned out to be a great decision as Megan has been virtually everywhere in the US and it was time for her to put that knowledge to some good use.
We hired a team of writers across all of our blogs and decided to not let the pandemic slow us down.
Things were on the right track… even if we had to change our business strategy during the pandemic.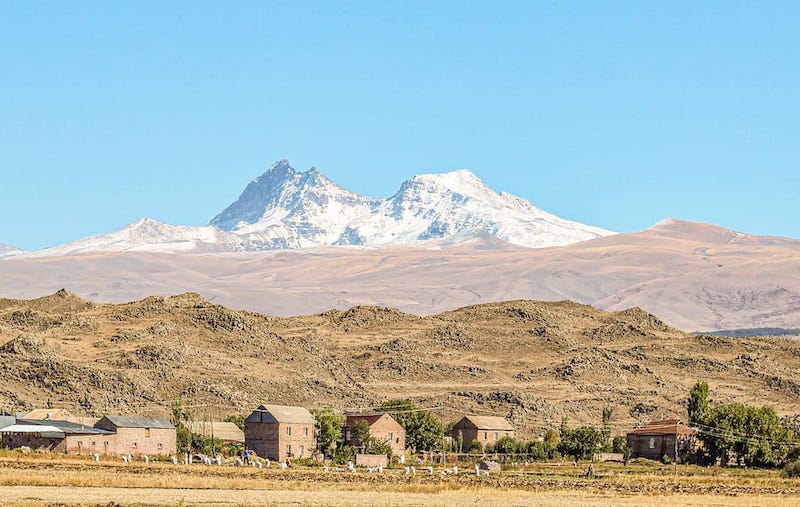 Discovering the Far South of Armenia
Megan came to Armenia in May which was a great opportunity to distract me and travel within my home country.
To our luck, we signed on for a short project with the "People In Need" organization to develop family-owned travel businesses in the Syunik region of Armenia in the far south.
Syunik is a magical place where Megan and I had a chance to travel throughout the untouched and remote places in the region, meeting wonderful people and seeing gorgeous nature along the way.
Some of the people that we have met lost loved ones during the recent war and seeing them still going strong, being positive, and working hard brought me to the idea that I don't have a place to complain but to instead, work hard and be useful to Armenia.
I've never been all the way south to the Armenian-Iranian border and honestly, I had never been to the city of Kapan. We were planning to go from Kapan all the way to the mesmerizing mountains of Kajaran and of course, the jewel of Syunik, in my opinion, Meghri.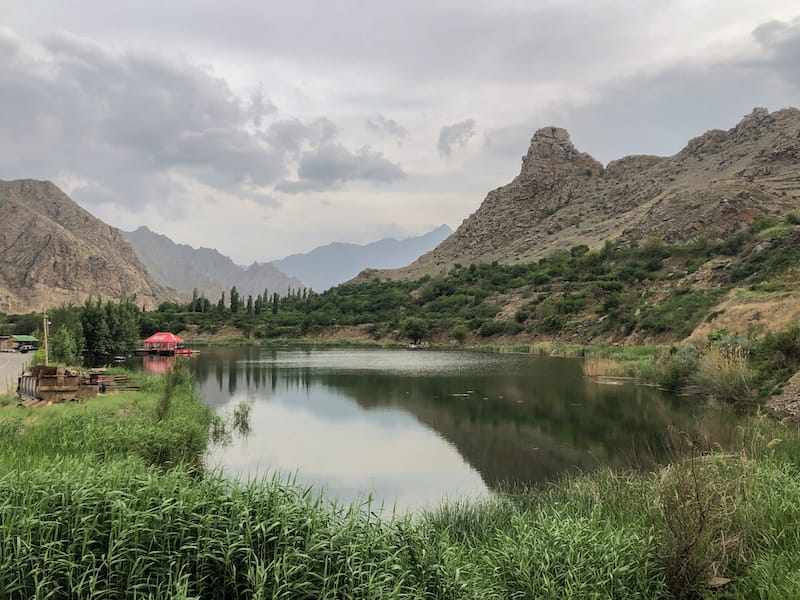 Meghri is unspeakably beautiful and something else. I am sure Megan will put her admiration for the city into words somewhere below.
Aside from our People in Need / EU mission, we also collaborated with the Ministry of Environment in Armenia and visited one of the most beautiful places in the south called Arevik National Park.
We became friends with the rangers, explored the park, and had amazing Armenian khorovats (BBQ) next to a hidden waterfall.
We even organize a small donation to help a lovely couple in the Kaler village in Syunik to buy a cow.
On the work side of things… While we concentrated our focus on the project, our Virginia site had just been launched and the traffic was growing at an exponential rate. This site was seeing a huge shift in travel traffic, as well.
The trip ended and 6 weeks later, Megan went back to Frankfurt and I finally put things together in my life and moved on.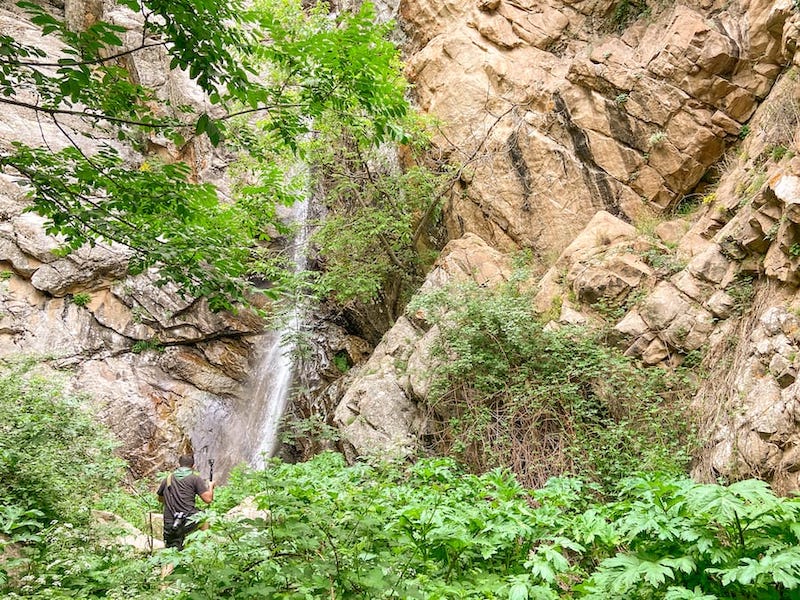 Working with the My Armenia Project (Smithsonian/USAID)
Unable to get an international visa because of the world's situation, I was looking to still be on the road in Armenia but also to manage our work and prepare our newest website about Hawaii for its launch (spoiler: we didn't launch until just this month in December 2021).
This time, we had the opportunity to work with the My Armenia Project, which is a USAID and Smithsonian Institute project in Armenia.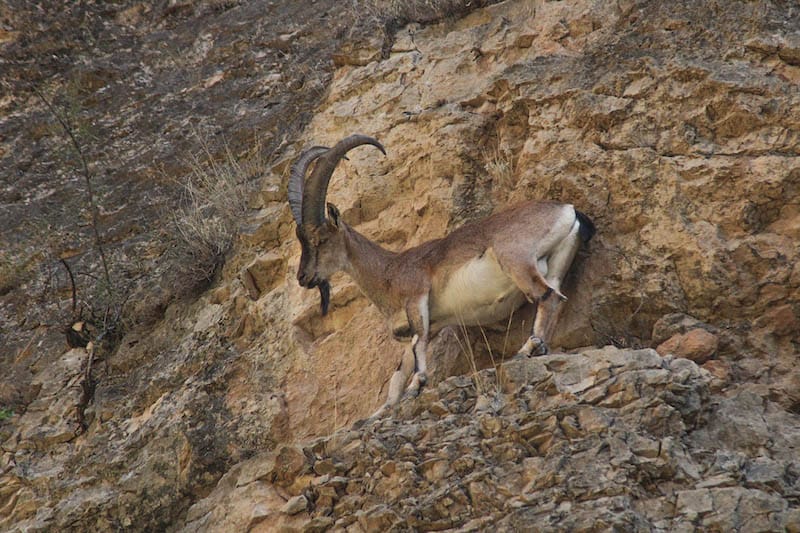 It took me traveling in the different regions of Armenia from the home of wine in red-soiled Vayots Dzor (where I saw bezoar goals at Arpa Protected Landscape!) to picturesque Shirak where at Pemzashen village, it is possible to see the largest sourcing of the volcanic stone Tuf.
This was an amazing adventure full of hikes, traditional food, homemade crafts, gorgeous nature, and inspirational people.
Nature can truly heal if you take care of it and when you are standing on the top of a mountain and watching how the sun sets over the land, it makes you realize that in just a short number of hours, you get to restart a new day with positivity and optimism.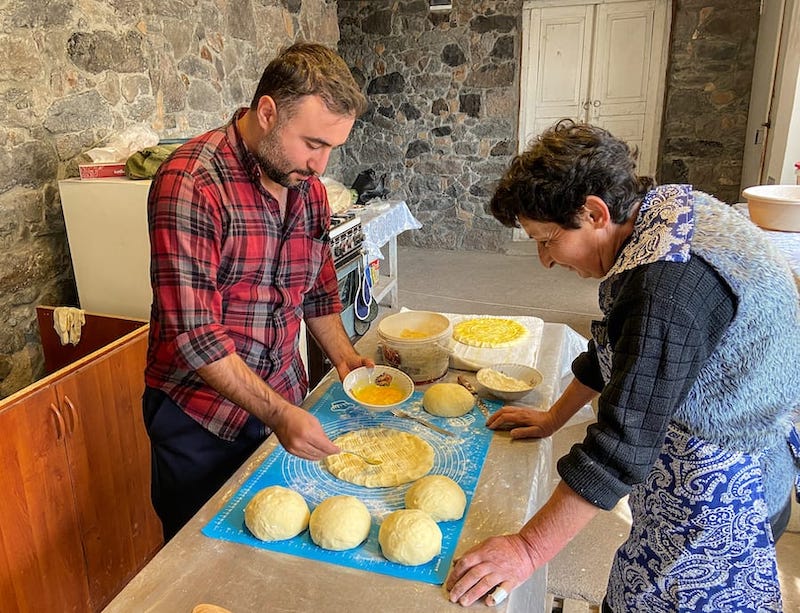 Finally, I Can Travel
After more than a year and a half, I got the opportunity to travel. That strange and exciting feeling that I can do my job again and enjoy traveling blinded me and I was saying yes to every travel suggestion of Megan like a thirsty tree in the desert in need of rain.
Working with Rough Guides and Czech Tourism
The biggest motivation to travel was to work with Rough Guides and the Czech Tourism Board and to travel in the Czech Republic by train and write about Prague, Olomouc, and Ostrava. Another great reason was to see my friend Amos and his one-year-old daughter for the first time.
That was a fun experience to see places beyond Prague, learn more about the history of each place and try traditional Czech food (and beer!). Much fun and unusual to take a beer bath. :)
Mind-Blowing Iceland
Remember when I told you that I was saying yes to every travel opportunity? Well, Iceland was one of them.
I can't believe after so long of not traveling that I found myself hiking on glaciers, driving an ATV on a black sand, volcanic beach, and snorkeling in one of the rarest and most unusual places in the world in 3C water!
It all started when Megan half-jokingly told me "Let's go to Iceland". Ummm OK! Let's do it homs!
And there we were in a rental car driving on a small road in the south of Iceland and facing epic nature unlike any I have seen before. (maybe like Norway but still, it's different).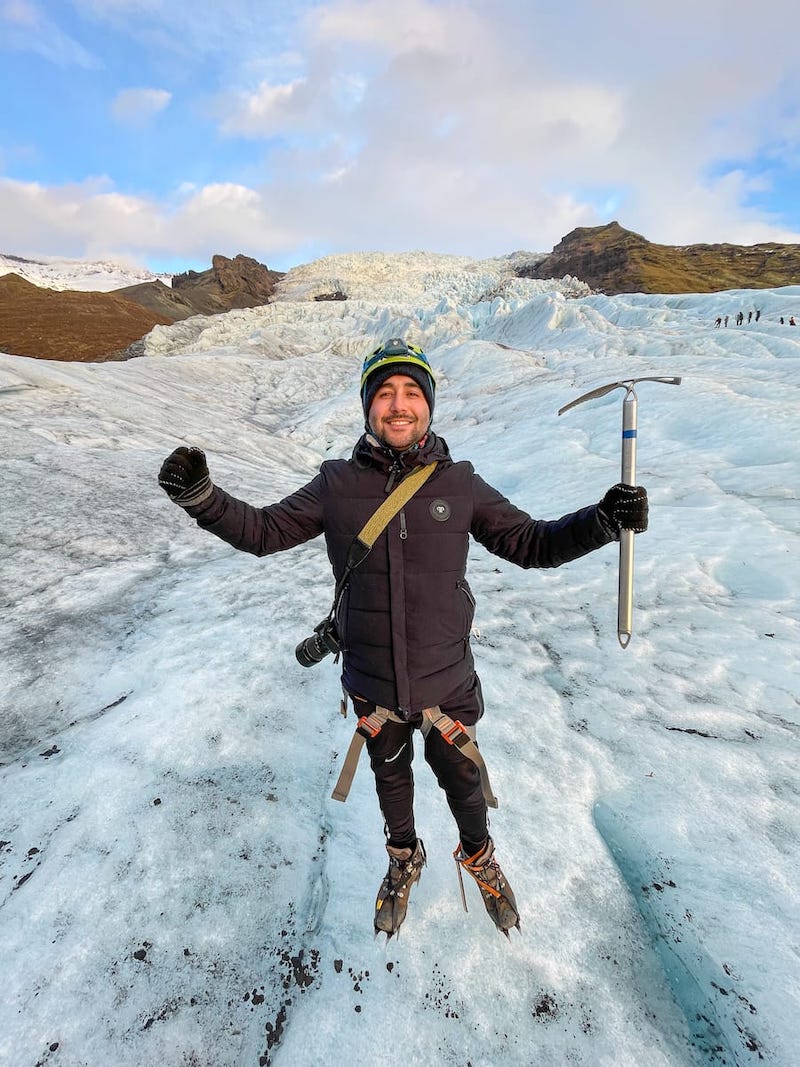 Working with our tour partner, Manawa, we took many amazing tours in the country as we plan to finally start writing about Iceland (Megan has been there multiple times), visited one of the most beautiful beaches in the world, stood beneath too many waterfalls to count, and of course, complained about Icelandic prices.
Iceland is truly an unforgettable place and a once-in-a-lifetime destination for many of us and a new chapter in our travel blog because we will focus on it a lot in the future.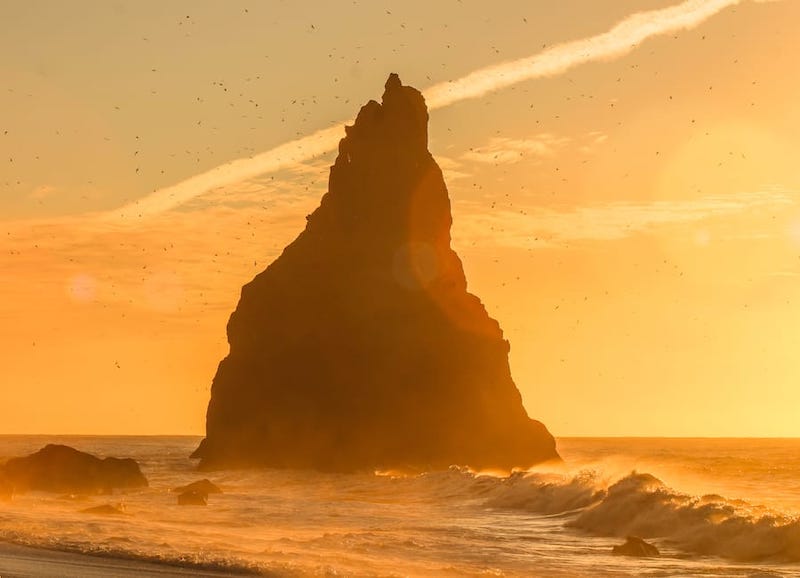 Aperol Spritz and Neapolitan Pizza
Where do you go after cold and epic Iceland? To Italy, of course.
After relaxing and working for a week in Rome, we headed south to Herculaneum and Pompeii to update our guides and for me to see these historical sights for the first time. Both places blew my mind.
Next, we based ourselves in Sorrento on the Amalfi Coast in order to get some new content for the blog in addition to an Amalfi guide we already had. Our road trip through the area was absolutely unforgettable!
Megan had been almost everywhere on this trip, so it was exciting for me to finally be able to put her words into a picture with my own eyes.
Coastal towns, sea views, and reckless scooter driving on narrow roads… I just love Italy.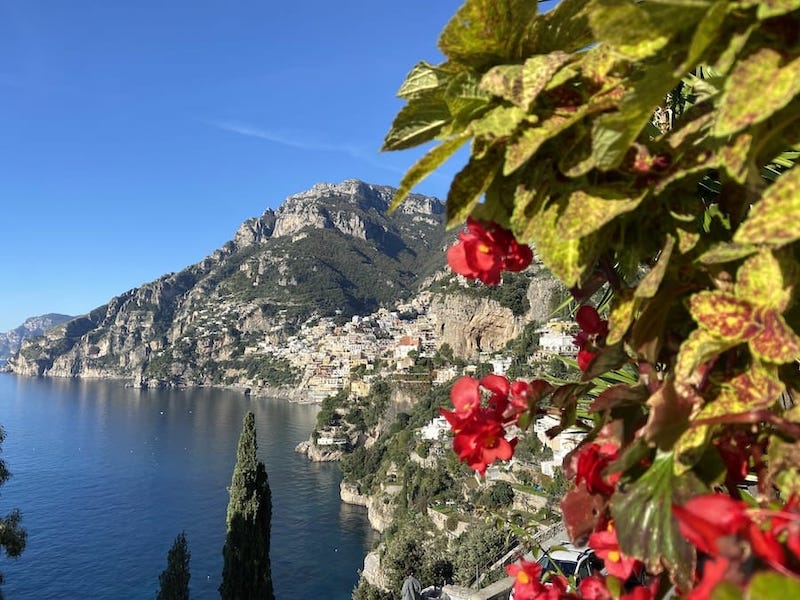 You Can't-Miss Out on Naples
The home of pizza, cool cafes, and passionate football fans, Naples was our last stop because Megan was staying to meet someone and continue traveling.
After missing a football match in the actual stadium, it was an absolute joy to watch the Inter vs. Napoli match right on the street and see how locals enjoy their football matches.
To be honest, my first impression of Naples was not that great but the city is like an onion, and every time I peeled back a layer, I loved it more and more (it ended up becoming one of my favorite cities in Italy!).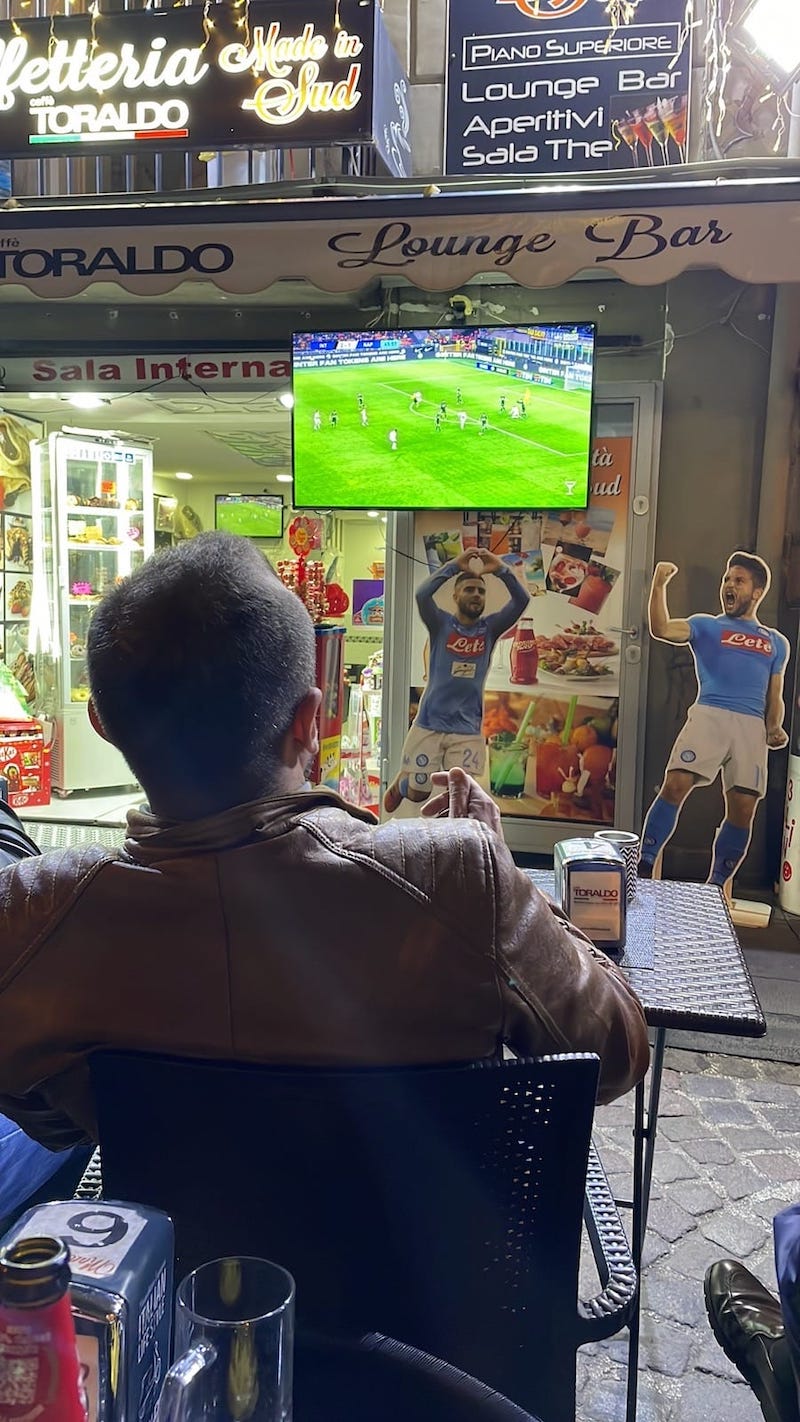 To me, the whole city feels so foreign yet so familiar at the same time, and unlike Rome or Milan, Naples is a city where you really need to dive deep into it to appreciate just how remarkable it is.
I didn't even know that one of the most famous tourist streets in Naples, San Gregorio Armeno, was named after an Armenian saint. Turns out, that street is one of the most famous places to visit in Naples in winter (and the rest of the year)! It was SO crowded.
The pizza was amazing and delicious and really was the icing on the cake during the trip.
It was raining a lot and one day we got a bit lost in the rain looking for a ramen restaurant in the gritty small streets near the port. What a fun experience!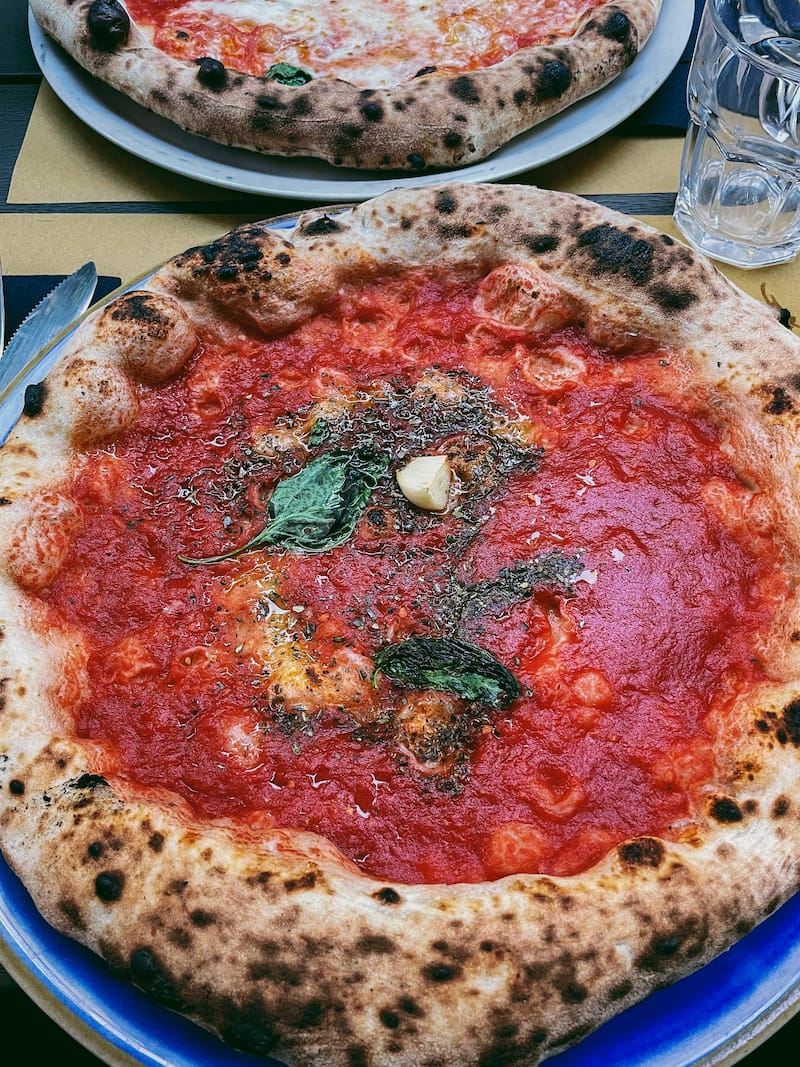 Time to Go Back to Armenia
This trip was probably one of the longest ones that I have ever taken and it involved several countries but it was much needed to motivate me and remind me about how much I love what I do.
How I'm closing my year? Well if you asked me this in 2019, I probably would come up with some inspirational "blah blah" about experiences.
But now I guess I can say that I'm still in the process of becoming the best version of myself and that the word "appreciation" is more important to me than ever.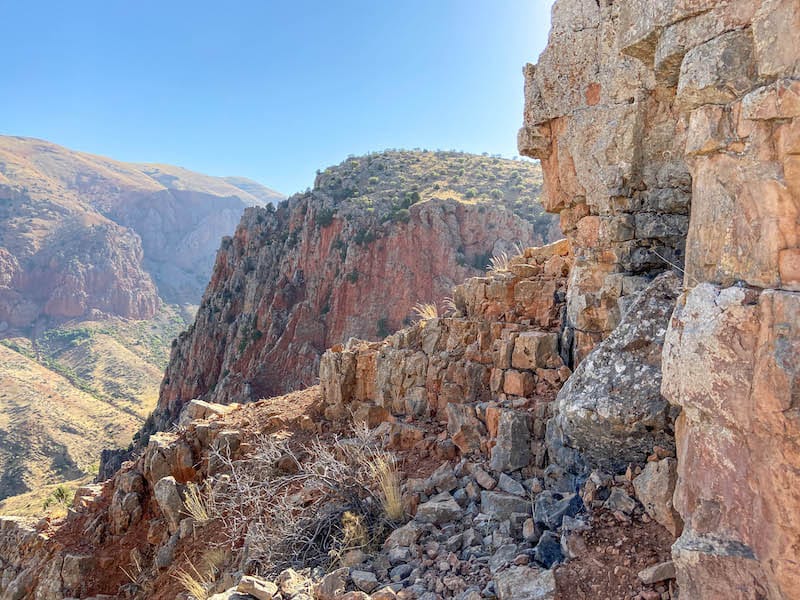 What's Next?
Aram discussed our work situation a bit above… but it is going exceptionally well given the status of the world right now.
We have four websites we actively work on and we just launched our Hawaii travel blog this month. This means I need to get back to Hawaii ASAP and do some work on the ground there.
So, I have a trip booked for February – March (and Allison is joining me)! We will just be in Kauai and Oahu (I'm flying into Honolulu) so hit me up with any recommendations if you have them (including the best doors off helicopter tour in Kauai).
Aside from that, nothing is planned except a lengthy stay in the US in June/July. My family has rented a beach house in the Outer Banks in June for a week, so I am excited to see them since I haven't since 2018.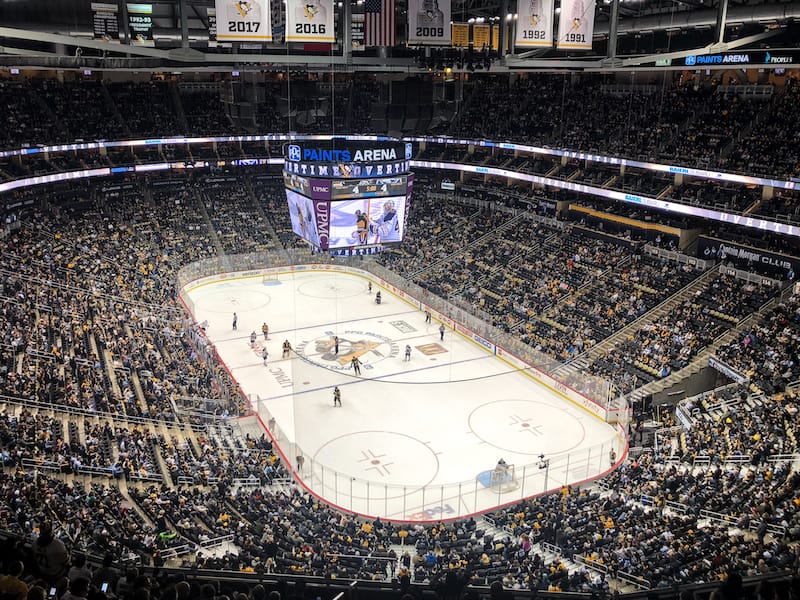 Work-wise, all is great. We have a wonderful team working with us and are extremely grateful for them.
We are still focusing mainly on US content but keeping true to our Nordic and Eastern bloc content as much as possible (mostly with Armenia these days though, to be honest).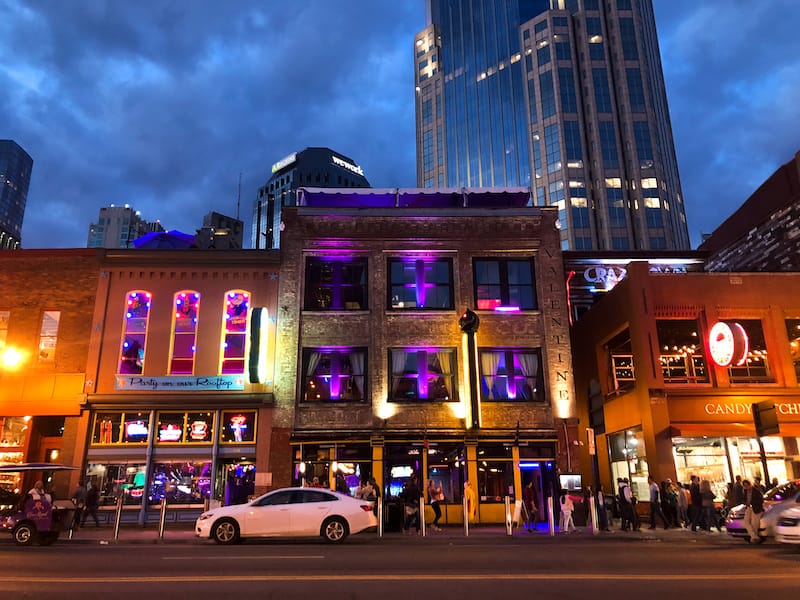 We will be writing a lot more Norway and Iceland content in 2022 as well as a bit about Italy. We also hope to work on some tourism development projects in Armenia in 2022.
Thank you so much for sticking with us and for your constant support. We also appreciate your support as we had to change our business model during these harsh times and will continue on a new path forward for 2022.
– Megan and Aram