There is something about hopping in a car, rolling your window down to feel the breeze and the warmth of the sun as you drive away to a new destination to explore. And what's more, is doing it the sustainable way! You can have loads of fun and create new memories while having a zero-waste vacation, and all you need to do is to create a plan.
Here are the top sustainable tricks and tips to help you on the road!
Invest in a reusable bottle.
Say goodbye to wasteful single-use water bottles, and say hello to zero-waste bottles! Billions of plastic water bottles end up in landfills and in the environment every year, no wonder ocean clean-ups found water bottles and caps to be among the most collected plastic waste in more than 100 countries.
Not only that. Plastic bottles that end up in oceans leak harmful chemicals to the environment at the same time. This can cause harm to marine life and to human health.
What good is a road trip to a beach destination if it's full of plastic? For zero-waste travel, pack your own reusable bottle. There are so many to choose from to fit your needs such as foldable, sports or jug, stainless steel, and even, self-cleaning.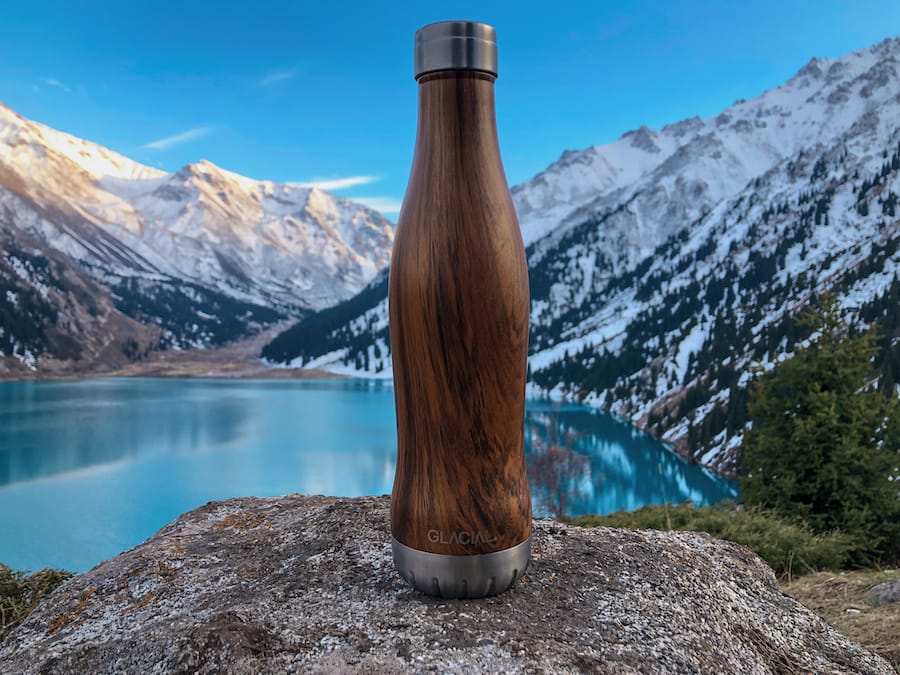 A self-cleaning reusable water bottle is perfect for living on the road to ensure that you will have access to clean drinking water anywhere you go. WAATR features the world's first 4D purification with UV-C LEDs, coconut charcoal, and ion-exchange resin filter cartridges.
Another great option is LARQ's purifying water bottle which is built for outdoor adventures. It can clean your water in 60 seconds by eliminating up to 99.9999% percent of bacteria. With a self-cleaning bottle, you can stay safe and hydrated while eliminating plastic waste.
Practice green menstruation.
Did you know that disposable sanitary pads can take 500 to 800 years to decompose? Sustainability is also about ensuring that our future generations get to have access to and enjoy natural resources by doing whatever it takes to preserve them.
A great way of minimizing waste from feminine products is by practicing green menstruation. Yes, it is possible! And, there are several ways to do this.
For one, you can swap your disposable sanitary pads for reusable ones. It might sound icky at first, but it only takes a little bit of getting used to. Reusable ones turn out to be better for health too as some disposable napkins contain chemicals that can also cause rashes and allergic reactions.
A zero-waste alternative is this natural organic bamboo pad. One set includes 12-day pads made of bamboo velour. They are made to be comfortable and breathable, no wonder a lot of women are raving about this product. The brand Tree Hugger also supports the environment by planting one tree for every purchase.
Another green and healthy option is this award-winning vegan menstrual cup by OrganiCup. It's made of 100% medical-grade silicone so you won't have to worry about irritations and allergies.
This is perfect for travel if you don't feel like washing reusable pads. You will love that it feels like you're wearing nothing, and you can go about outdoor activities with ease!
It's surprisingly easy to use, just wear the cup for up to 12 hours and then empty and rinse to reuse. One cup can last you for years, saving you money and plastic waste.
Switch to zero-waste hygiene.
It's highly essential to take care of your skin and maintain proper hygiene during travel. Personal care products are a major source of pollution. Fortunately, there are plenty of zero-waste alternatives that you can switch to as more and more brands and consumers become more eco-conscious.
Billions of non-recyclable plastic toothpaste tubes end up in trash. So, how about an eco-friendly toothpaste that is vegan, ethically sourced, and sustainable? Butter Me Up Tooth Powder is made of a proprietary formula that has all-organic ingredients to clean the teeth, freshen breath, whiten teeth, and promote overall oral health.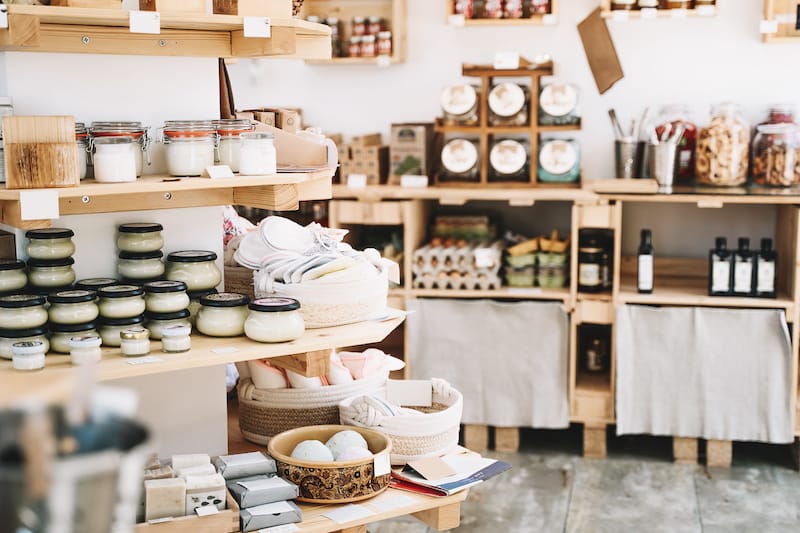 It's packed in a small glass jar that you can easily take with you on your road trip. Once empty, you can reuse it or have it recycled.
Another must-have for zero-waste travel are biodegradable makeup rounds. These are the perfect replacement for disposable cotton rounds which turn out to be not sustainable. Cotton production takes a lot of resources to make. The process affects the health of farmers involved due use of chemicals, and it also adds up to environmental pollution.
One pack of LastRound contains 7 reusable pads that can replace 1,750 disposable cotton rounds. It comes with a bio-based case so that you can easily take it anywhere you go. You will love how soft it feels on the skin, and you can use it to cleanse your face or remove makeup.