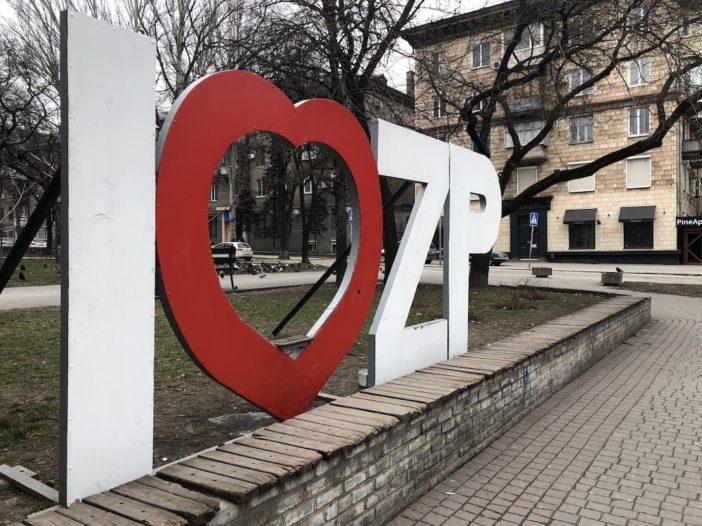 This post may contain affiliate links which means if you purchase something through that link, we will make a small commission at no additional cost to you. Think of it as buying a cup of coffee for us on someone else. Thanks and enjoy!


In early October of 2016, I booked a really random train ticket to Zaporizhia, Ukraine.  This city sits a bit south of Dnipro, the city I was coming here from, and I really don't know why I was so compelled to visit.  I hadn't known anyone who had even passed through the city.  But that tends to be the case with a lot of places I travel to, and it is slightly more exciting when you don't know what to expect and have no thoughts about the city prior to stepping foot in it.  I was here for merely just a couple of nights and then I made my way back to Kyiv on an overnight train.
The issue was- I didn't love Zaporizhia.  Like, not even a bit.  Could it be that there was a Ukrainian city that I didn't fall head over heels for?  I didn't like Odessa, in fact.  But I think if I had the right amount of time, I could get down with Odessa.  But Zaporizhia?  Likely not.  I was bored here.  I ate terrible food here.  The city isn't that walkable even though most of it sits along one extremely long avenue and it is really, really dusty.  In fact, my favorite things about ZP was my hostel and Wave 3 cafe, a specialty coffee cafe that sits in a really inconvenient part of the city.  They also have a really cool Soviet circus building.  That was it.
I hadn't thought much about Zaporizhia since.  But, a few weeks ago, I was online and someone in the UK posted a beer label from the craft brewery, K&F Brewery, here in ZP.  The label was pretty offensive and it left me appalled (I have since found out that the other craft brewery here, SD Brewing, also has felt the need to put females on every single beer label).  Even more reason to not return.  Yet, here I am.
I came back to ZP because I had to leave Schengen quickly and unexpectedly.  Not for long, but just two weeks.  Kyiv was out of the question because I get in trouble in Kyiv- there is SO much to do there that I won't work.  And I am so desperately behind in my work right now that I needed somewhere that was chill and would motivate me to get some work done.  Somehow, Zaporizhia just fit the bill.  While I don't really do hostels anymore, I figured I could stay at my old haunt here as the wifi was good and the beds were comfortable and I could get some work done.  I also could give ZP a second chance.
I arrived back in Zaporizhia yesterday morning really early.  I spent the day walking around from a cafe to a restaurant to a craft beer bar and saw a little in between.  A city that once failed to captivate me had the same effect on me again a year and a half later.  I thought my lack of love for this place on my first trip was just due to my situation at the time (was my first Schengen exile).  But being back here shows me that it is likely that ZP and I were just never meant to be.  I'm not saying anything bad about the city, but it's just not a place I connect with.  And that is okay… because you can't love them all.
I'd never discourage someone from traveling here because we all have different tastes.  On the other hand, I don't think this city and I will have a third meeting.
A few pics from my time in Zaporizhia.  I will be leaving to head to Kryvyi Rih, Ukraine next.  The city is industrial and I haven't heard the most positive of opinions about it.  On behalf of that information alone, I think I'll probably fair well in KR.