Planning a trip to the French Riviera and looking for where to stay in Nice, France?
This guide breaks down the nicest neighborhoods in Nice and reasons to stay in each, including hotels suitable for any budget!
Nice has a plethora of hotel options—some in the center of the Old Town and some in lesser-known districts that are perfect for those wanting to immerse themselves in the city!
There are even neighborhoods that are ideal for budget travelers. I love Nice and think there is a place for everyone!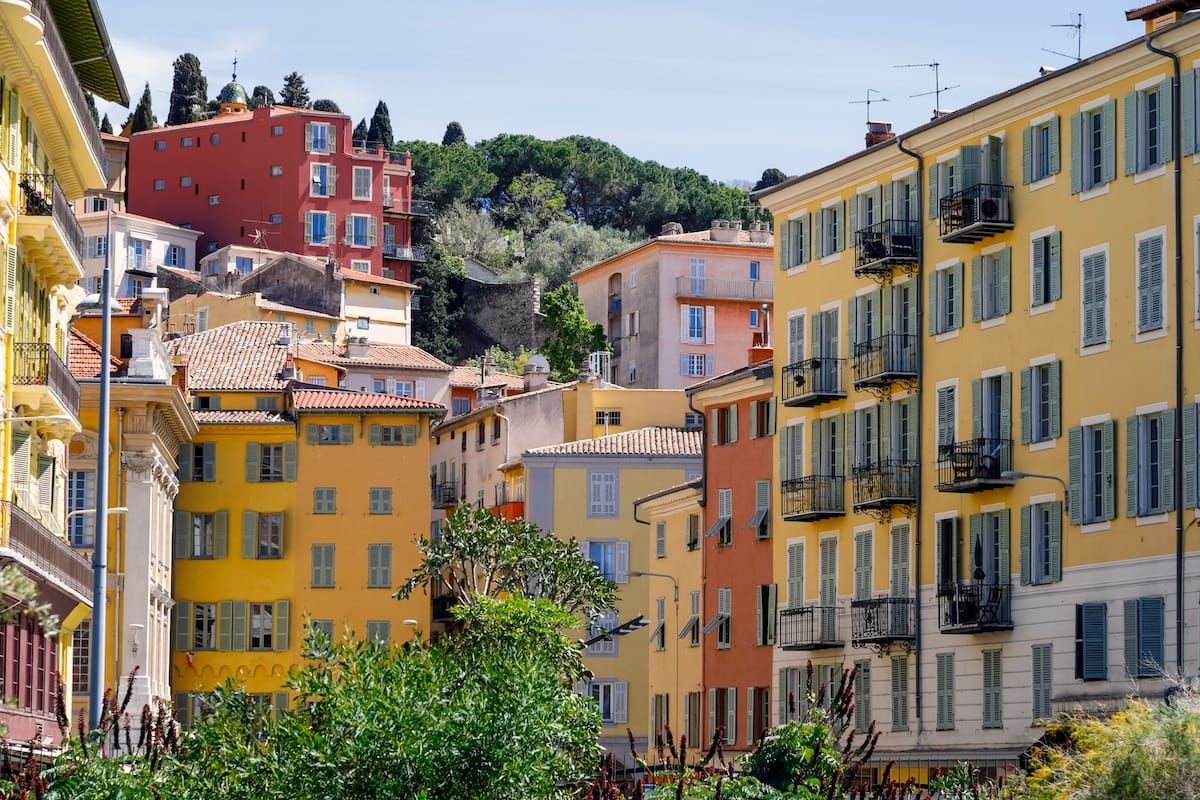 My guide will detail the best places to stay in Nice, including the top attractions in each (and my top hotel picks).
Did I miss anything below? Let me know in the comments.
Best Places to Stay in Nice (at a Glance)
If you are short on time and just want a quick overview of what is detailed below, here is the information at a glance:
✅ Vieux Nice (the Old Town): home to many famous tourist sites and perfectly centralized for sightseeing.
✅ Cimiez: great for families, located on a hill but has public transport.
✅ Gambetta: tends to be more affordable and is good for budget travelers (also near the coast).
✅ Le Port: one of the trendier places and is located by the marina (also known as Quartier du Port).
✅ Jean-Médecin: considered to be the New Town, still pretty affordable compared to the Old Town.
If you're looking at an overview of places based on where they are on a map, you can check Nice hotels and accommodation here:
Where to Stay in Nice, France – Hotels and Neighborhoods
1. Vieux Nice (The Old Town)
The Old Town of Nice (often referred to as Vieux Nice) is one of the most popular places to stay in the city. It lies below Castle Hill and also borders the Promenade des Anglais.
Known for its historic cobbled streets and impressive architecture, this part of Nice has a lot to offer. In fact, some of the buildings here date back to the 16th, 17th, and 18th centuries, during the age of the Baroque style.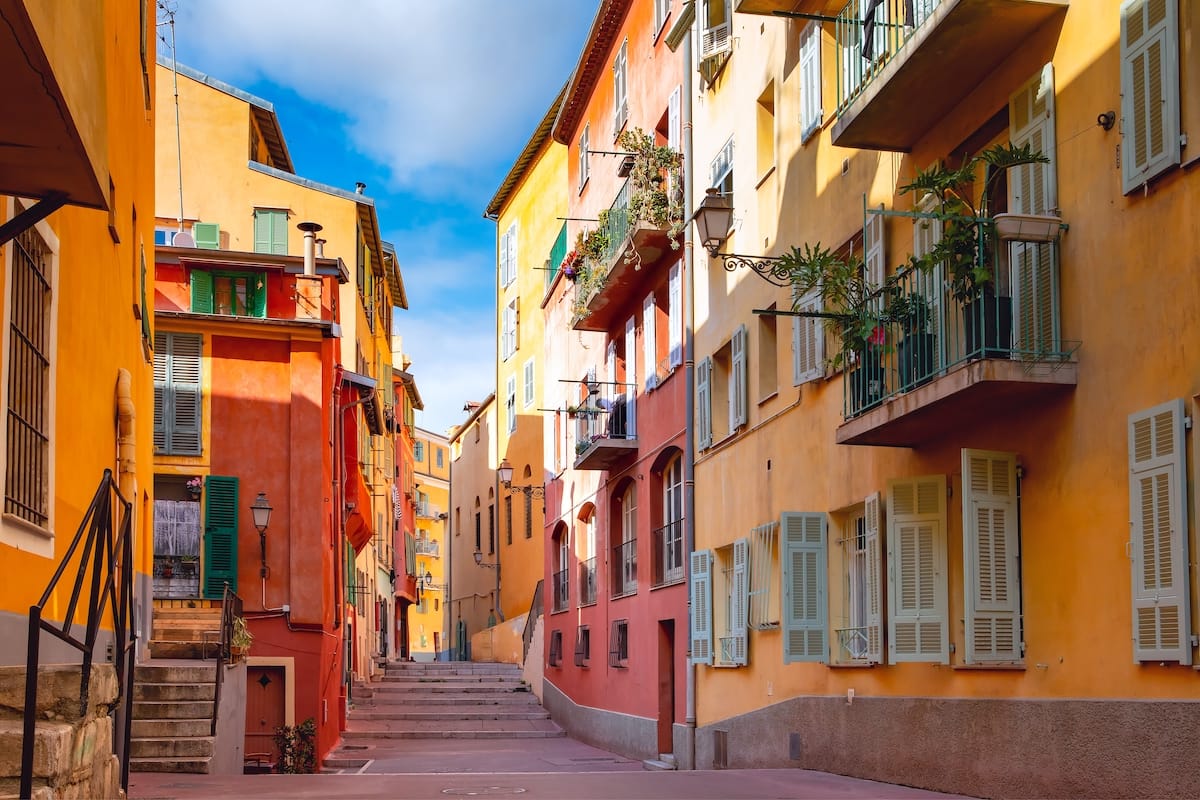 In my opinion, the Old Town is one of the best neighborhoods in Nice. There are endless amenities to be found here, including bars, restaurants, and hotels.
Best Things to Do in Vieux Nice
Thanks to the area's location, you'll find some of the most popular things to do in Nice. First of all, the Promenade des Anglais is a big hit, as it offers stunning coastal views!
Also, there are plenty of beaches to be found in this area, including Plage des Ponchettes and Plage Beau Rivage Beach. This makes the Old Town the perfect place to relax and catch some rays.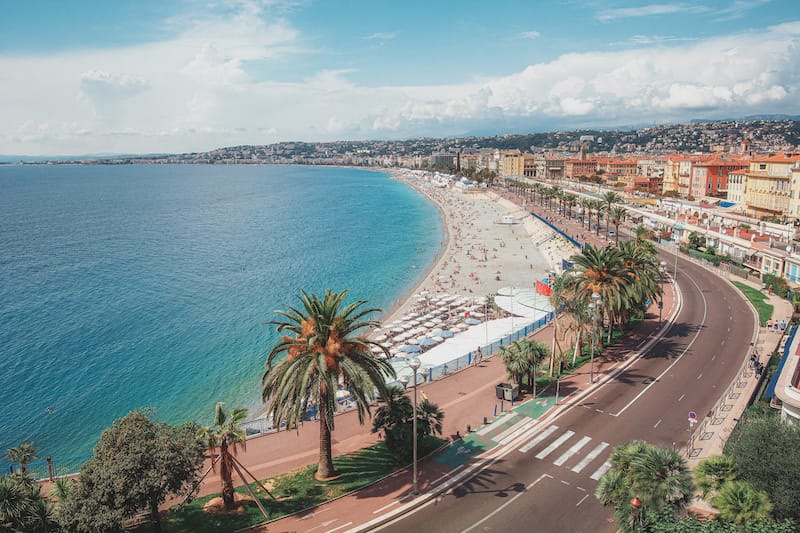 Musée du Palais Lascaris another must-visit, as is La Tour Saint-François. From this historical monument, you'll be treated to superb views of the city.
Another highlight is the Nice Cathedral, which is located along Place Rossetti, a beautiful square.
Where to Stay in Vieux Nice
Budget: Aparthotel AMMI Vieux Nice is one of the most affordable places in the Old Town. There are lots of studios available, and some offer a private balcony.
Mid-range: Les Suites Massena offers spacious modern rooms, many of which overlook the city. Continental breakfast is also available at the property.
Luxury: Palais Saleya Boutique hôtel is located in Palais de Justice Square. There are both suites and apartments available, and you'll be in a great location.
2. Cimiez
The leafy neighborhood of Cimiez is just a short drive from the Old Town. It's a great option for families, as you'll find tons of spacious holiday rentals here.
This part of Nice actually used to be a separate city. In fact, it was the capital of the Roman province of Alpes Maritimae. As such, you'll find plenty of Roman ruins in this area, so it's a great place for history lovers.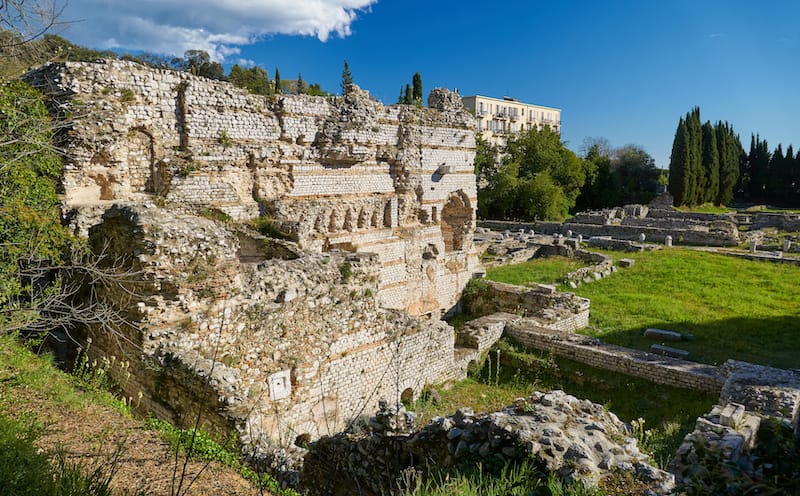 Cimiez is located on a hill and can easily be accessed by public transport. Famous for its beauty, it was a favorite vacation spot for Queen Victoria, which only increased its popularity.
Best Things to Do in Cimiez
The neighborhood of Cimiez offers a wealth of cultural attractions, including several museums. One of these is the Marc Chagall Museum which is home to many of this artist's iconic pieces, including the 'Biblical message'.
Due to the area's history, don't miss out on the Musée Archéologique de Nice-Cimiez either. This archaeological site is home to ancient Roman ruins, including an amphitheater, thermal baths, and residential streets.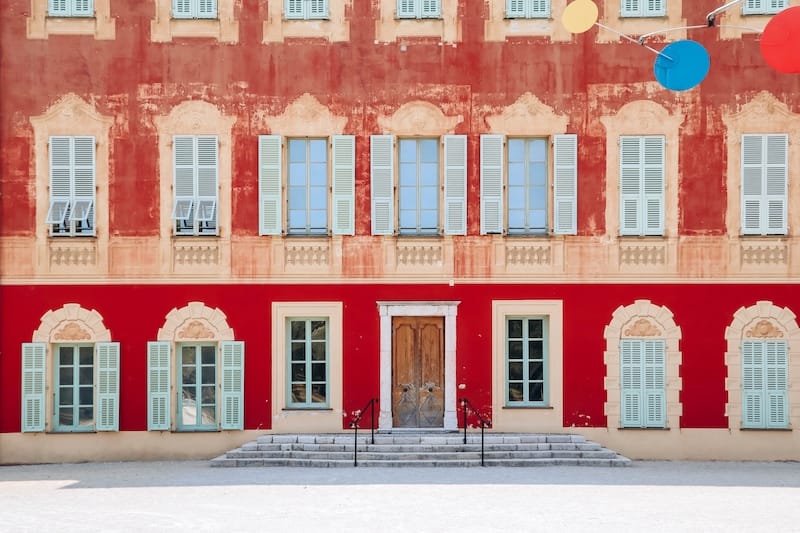 Another hugely popular attraction is Musée Matisse, which is home to one of the world's largest collections of artworks by the famous French artist Henri Matisse.
You'll also find some great parks and outdoor areas in this neighborhood.
Where to Stay in Cimiez
Budget: La Terrasse is a very affordable apartment that sleeps up to four people. There's a beautiful terrace area, and you'll be close to a tram station.
Mid-range: Appartement Liberation is another great option, with units sleeping up to three people. They feature a kitchen, living area, private bathroom, and WiFi.
Luxury: Hôtel Petit Palais is a gorgeous hotel. It's just a short walk from popular attractions and offers an outdoor swimming pool, a bar, and spacious rooms.
3. Gambetta
Gambetta is one of the best neighborhoods in Nice, due to its coastal location, variety of amenities, and affordable accommodation.
In fact, this area offers some of the lowest-cost hotels in the city, making it the perfect place to stay for budget travelers and those looking to keep their costs down.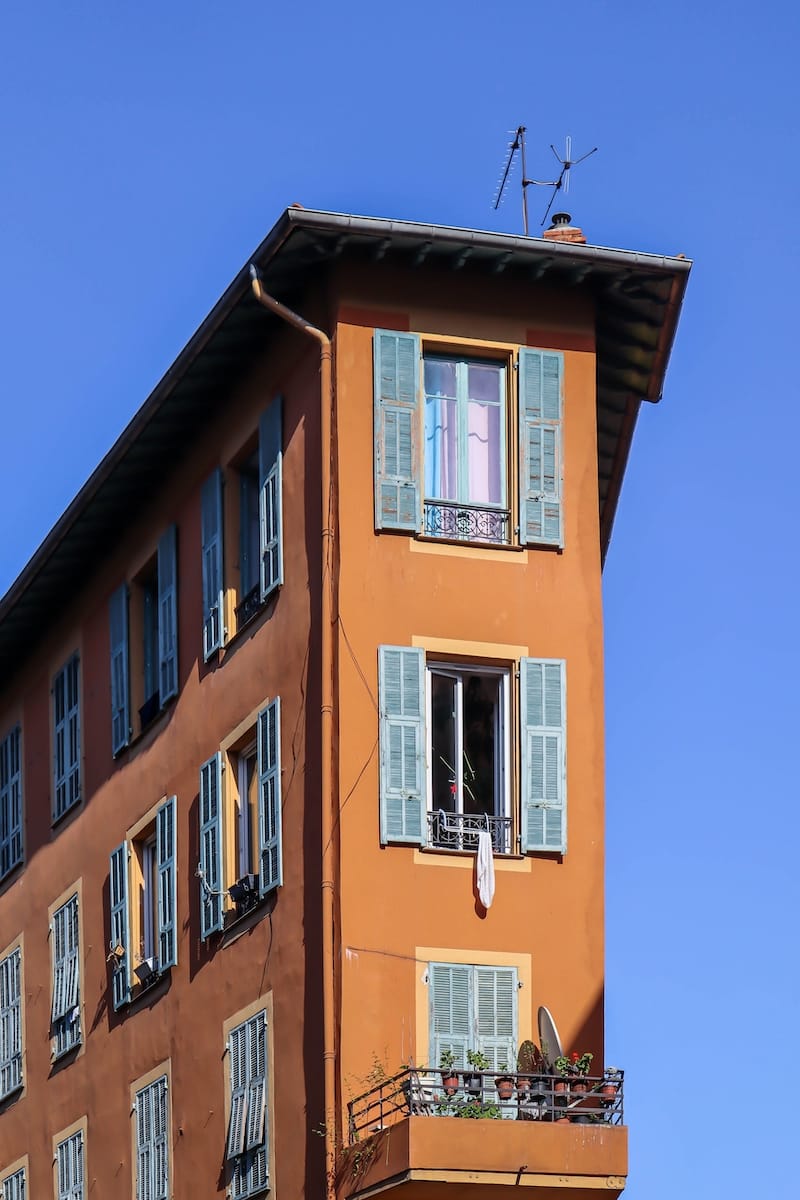 Whether you're interested in architecture, trying some of the local cuisine, or relaxing on the beach, Gambetta has something for everyone. Not to mention, this area is very appealing to the eyes!
Just keep in mind that it's quite a distance from the Old Town, although you can travel between the two using public transport.
Best Things to Do in Gambetta
The main highlight of staying in Gambetta has to be the beaches. From this area, you'll have easy access to Plage Florida and Plage du Forum, among others, so you can simply relax or head out for a swim.
Hotel Le Negresco is also located nearby and is home to a private beach club. Even if you're not staying here, you can still visit. Better yet, there's a fantastic restaurant here.
Just on the outskirts of this neighborhood, you'll find two popular museums: the Musée des Beaux-Arts de Nice and the Musée Masséna. Both of these are certainly worth a visit, especially if you're interested in culture and the arts.
Where to Stay in Gambetta
Budget: Locarno is just a short walk from the Promenade des Anglais. You'll have breakfast included in your stay, and there are plenty of cozy rooms on offer.
Mid-range: Hotel La Villa Nice Promenade offers affordable accommodation as well as more luxurious rooms, some of which feature a private balcony.
Luxury: Hotel Le Negresco sits right on the edge of Gambetta. It's a gorgeous 5-star hotel known for its stunning decor, awesome facilities, and coastal views.
4. Le Port
Le Port is one of the trendiest neighborhoods in Nice. Also known as Quartier du Port, as the name suggests, this area is located around the city's famous marina.
This harborfront neighborhood is known for its fantastic seafood restaurants, waterfront bars, and nightlife opportunities, so it's a great place to stay if you're looking to 'paint the town red'. You'll also find some great shops in this area.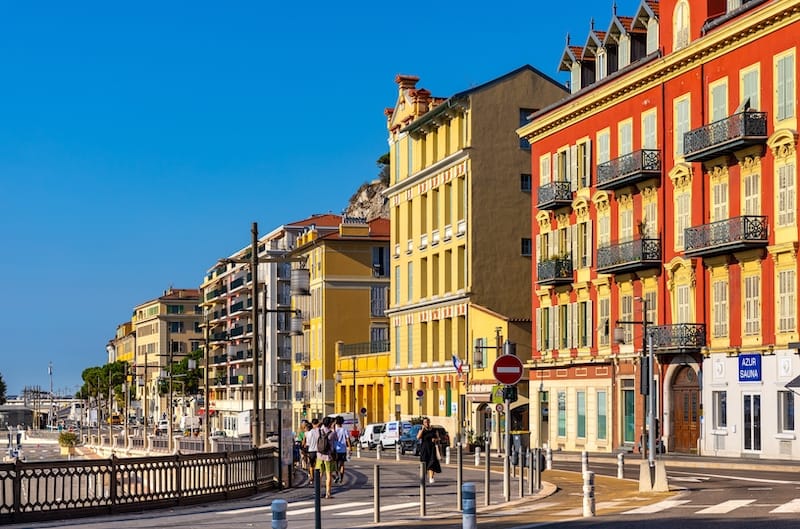 The thing to remember is that the majority of accommodations in Le Port are apartment rentals. There are a few hotels to choose from, but often, these apartments offer better value for money.
Best Things to Do in Le Port
Compared to other neighborhoods in Nice, you won't find as many attractions in Le Port. However, it's enough just to take a walk around the marina and admire the views along the way!
If you're a keen shopper, then you'll want to visit Puces de Nice. This fantastic antique market is home to all sorts of unique items, so it's the perfect place to grab a souvenir.
As I mentioned before, there are plenty of great restaurants along the marina too, so Le Port is a great place to dine. A popular option is Restaurant Le Lunel, which is known for its tasty seafood, outdoor dining, and great service.
As you can see, Le Port is a great spot to just kick back and relax, and it is a great place to stay even if you only have a weekend in Nice!
Where to Stay in Le Port
Budget: Studio 33 is an affordable property that sleeps two people, making it perfect for couples. It features a private kitchen, bathroom, and living space.
Mid-range: Port de Nice is another apartment. It sleeps up to 8 people, so it's great for families and groups, and you'll have a private balcony.
Luxury: L'Abeille – Boutique Apartments offers more luxurious rentals. There are a variety of apartments available, and they are all decorated beautifully.
5. Jean-Médecin
Lastly, you have Jean-Médecin. It's certainly one of the best neighborhoods in Nice and is considered the city's 'New Town'.
Thanks to its location bordering the Old Town, you'll find plenty of things to do in the surrounding area as well as in the neighborhood itself. That makes it a great base!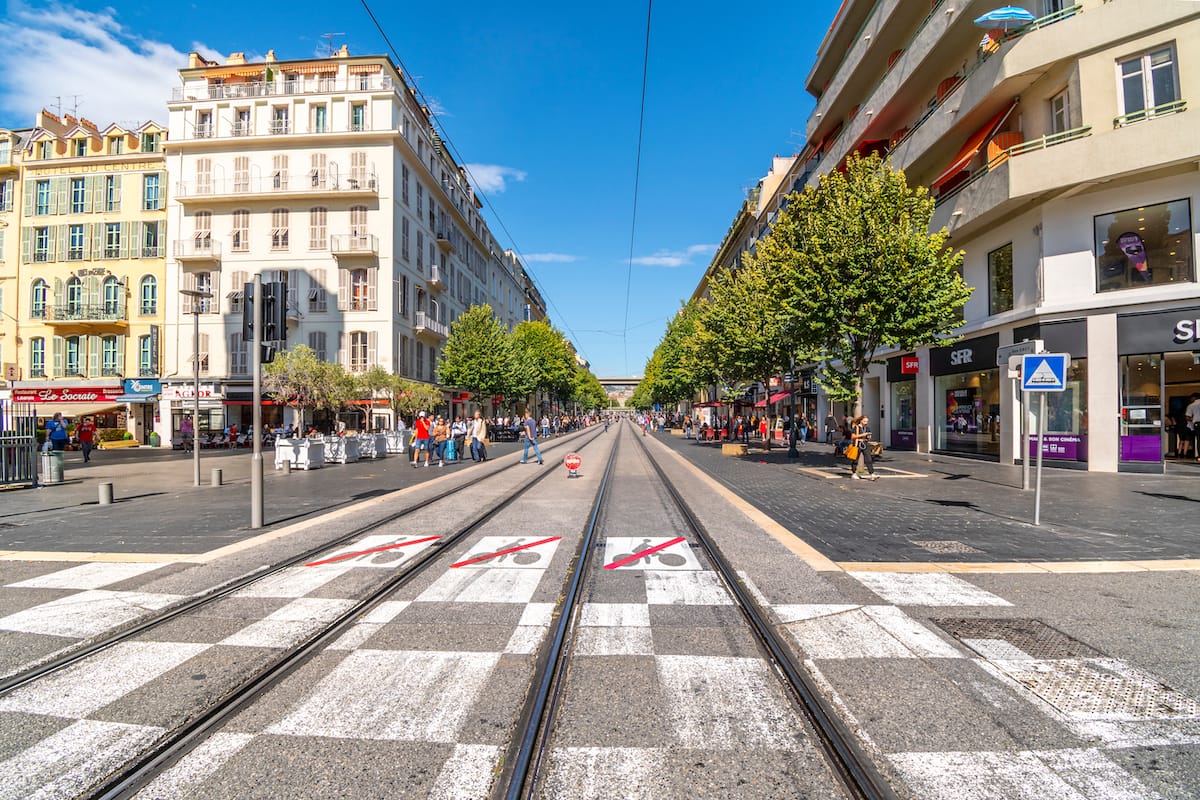 Another huge bonus to staying in this part of Nice is simply the variety of hotels to choose from. Better yet, many of them are very affordable, which is surprising since you'll be staying in a great location.
Home to trendy shops, department stores, authentic restaurants, and cultural attractions, Jean-Médecin has something for everyone.
Best Things to Do in Jean-Médecin
Basilique Notre-Dame de l'Assomption is one of the most popular attractions in Jean-Médecin. Honestly, the architecture of this place will blow you away!
Jean-Médecin is also a popular destination for shoppers, as the huge department store of Galeries Lafayette is found here.
This neighborhood offers a variety of nightlife opportunities as well as live music. If you'd prefer something more low-key, there are plenty of great eateries where you can grab something to eat and then drink afterward.
As Jean-Médecin borders Vieux Nice, don't forget about the variety of things to do in the Old Town, as they'll be easily accessible. The Modern and Contemporary Art Museum (MAMAC) is also nearby!
Where to Stay in Jean-Médecin
Budget: Hotel 66 Nice offers excellent value for money. The rooms are cozy and cheap, and continental breakfast is available at the property.
Mid-range: Aparthotel AMMI Nice Massena (ex Ajoupa) is one of the best options, with a variety of studio and apartment options, sleeping up to 4 people.
Luxury: Anantara Plaza Nice Hotel is one of the most luxurious hotels in this area. It boasts two on-site restaurants, a bar, and stunning coastal views.
Did we miss any of the nicest neighborhoods in Nice?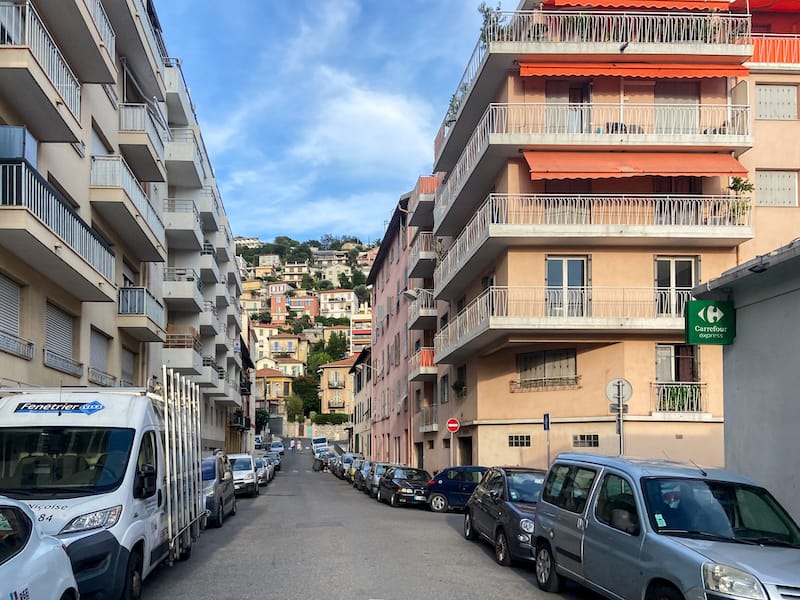 If you know where to stay in Nice from a recent trip, let us know in the comments!
More Nice, France Travel Guides
Pin this Nicest Neighborhoods in Nice, France Guide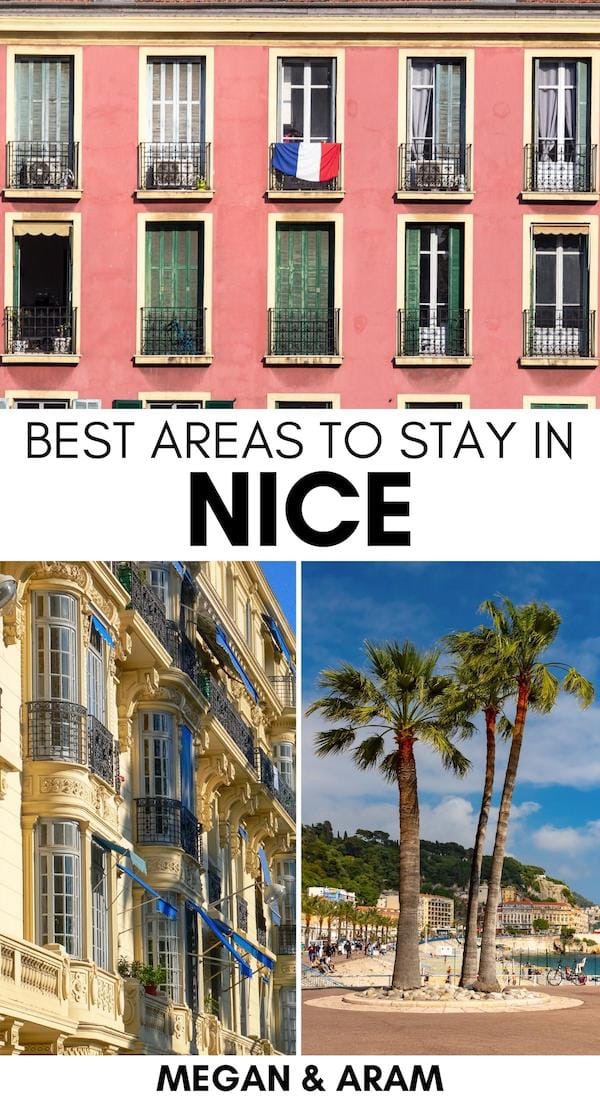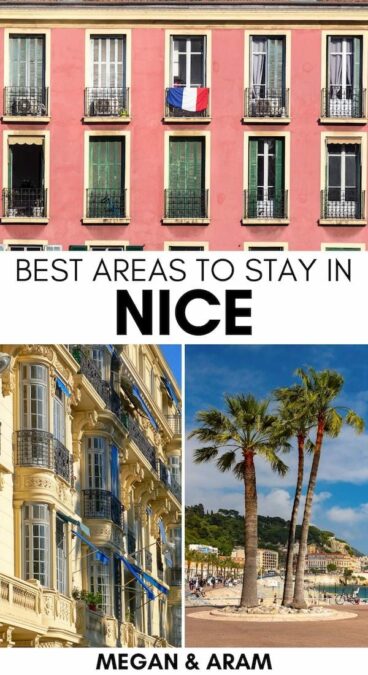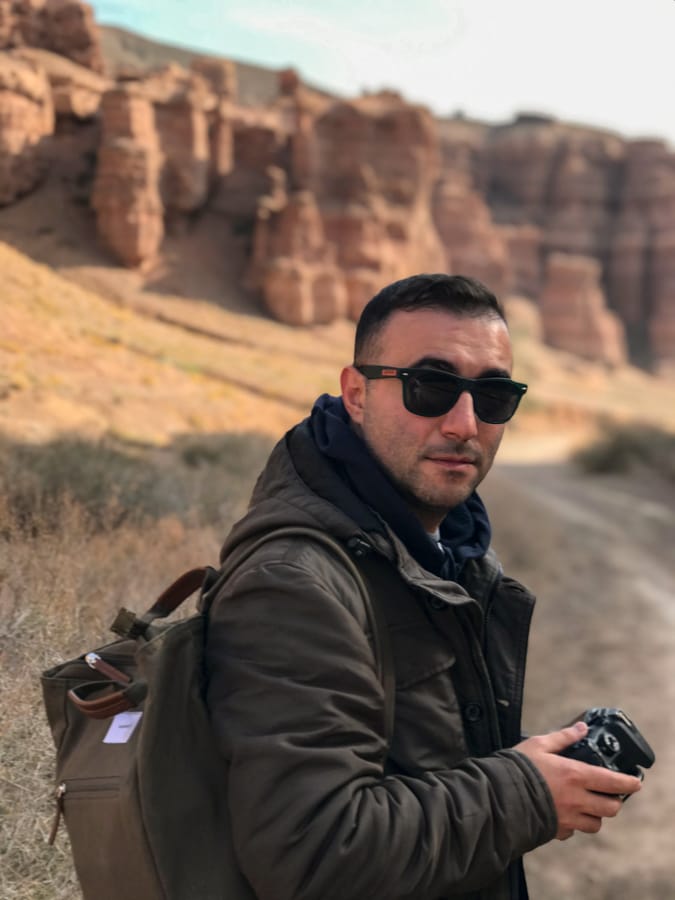 Aram is a travel blogger and writer from Armenia who spends his time between Spain and his home country. He is passionate about music and football (the European kind) and covers a lot of Western European destinations on the blog. Aram is a laidback traveler who enjoys meeting new people and finding the best food in each city that he visits (hence his frequent trips to France, Italy, and Greece!). He has been featured in (or written for) Forbes, BBC, The Guardian, Fodor's Travel, and more.