When in Lithuania, I had planned to take a short day trip somewhere by train.  I made a last minute decision to head to the west-side of Lithuania and not leave the country after previously considering Riga or Suwalki, Poland for the day.  This journey would take me to Klaipėda, Lithuania with intentions of seeing the Curonian Spit, some of the most known natural made sand dunes in the world.  The Curonian Spit is a long piece of land that Lithuania and Russia both share that juts out into the Baltic Sea.  Here is a better idea of what I am talking about if I have already confused you:
I had heard many great things about the Curionian Spit and was pretty eager to see it with my own eyes.  The land is also known for having a great amount of wildlife, which includes elk (totally wanted to see one…unfortunately did not see ANY wildlife at all there…minus one species which I'll talk about soon).
When I arrived in Klaipėda (the city where we had to take the ferry), it began to downpour.  So, I had to wait two hours before taking the ferry over to Smiltynė…which is the only "town" on the Curionian Spit that I was going to have time to visit.  Once I finally got on the ferry, the torture began.  And I don't mean by people, but by bees.  I have NEVER, EVER, EVER, EVER seen so many bees in my life.  On the ferry, I sat inside and couldn't enjoy the 10 minutes ride over to the Spit.  Inside there were only flies and fortunately no bees.  Once I arrived, I had hoped that the bees would calm down, but no…they were still all over me in a crazy manner.  It wasn't just one on my body, it was more like 20 at all times.  I had no idea what was going on.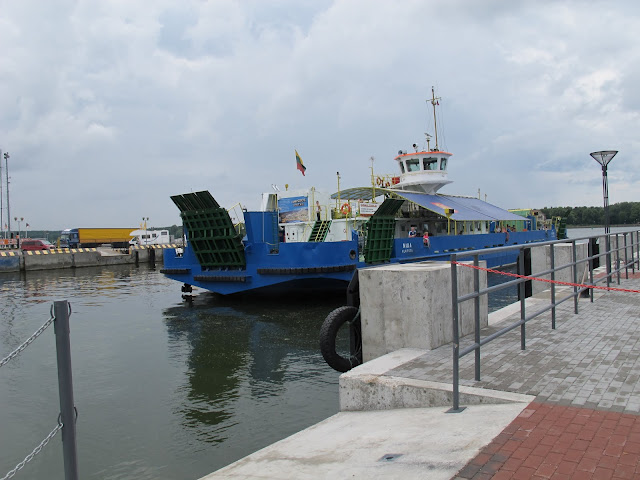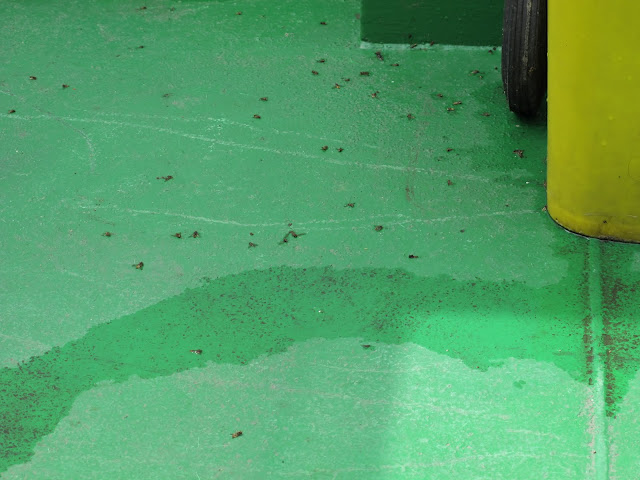 Some dead bees on the ground.  Trust me….most were NOT dead…they were surrounding me!
The next 30 minutes (because that is all I was able to stay on the spit due to the bees) were the most uncomfortable of my life.  I even cried when I was out on the beach as I was running around flinging them away from my body.  I then walked on a quite pretty path through the woods to get to the other side of the land to see the sea and "sand dunes".  Once I had arrived, I looked at the water and basically turned around since I began crying like a baby.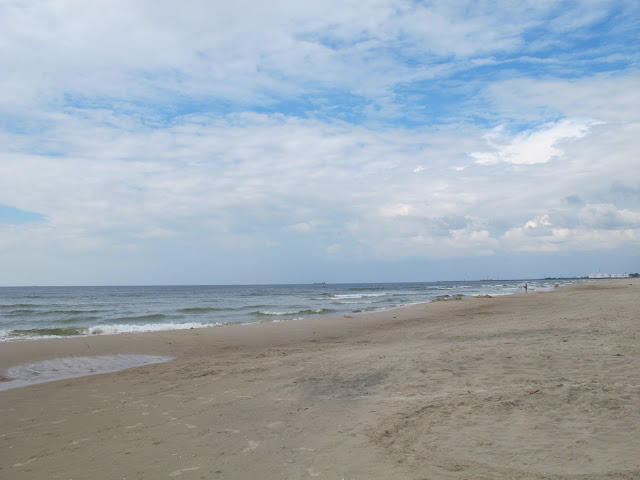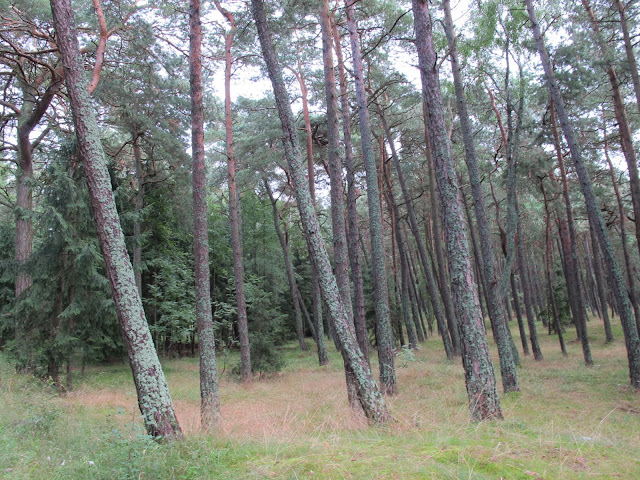 So, I saw the Curionian Spit for a grand total of 30 minutes.  I then caught the next ferry back and was so disappointed in the day that I just headed straight to the bus station and relaxed inside there for a while before leaving back for Vilnius.
I don't know how the Curonian Spit looks on normal days.  I really don't.  I can only imagine it is gorgeous since all the photos (except mine) taken of it were breathtaking (see below).  My photos just show it looks like Virginia Beach (sorry Virginia Beach…no hate intended).  I really only visited a tiny portion of Smiltynė, the northernmost tip of the Curonian Spit.
The Curionian Spit is recognized on the UNESCO World Heritage List and has been since 2000.  The total length of the spit is 98km long.  For more information on this natural beauty, please click HERE.
PS:  I asked a girl who spoke English when I was in Klaipėda about the bees.  She went to university there and spent many years in this area and said she had NEVER seen so many bees in her life until this time.  So please don't think that your potential travel there may be ruined by this!  I attempted to do some research to see why there were so many bees, but nothing came up.  I can only assume it was a freak incident that happened just randomly for a few days or something!  Oh yea, and I never got stung…which was a GOOD thing considering I was crying just when they were circling me.