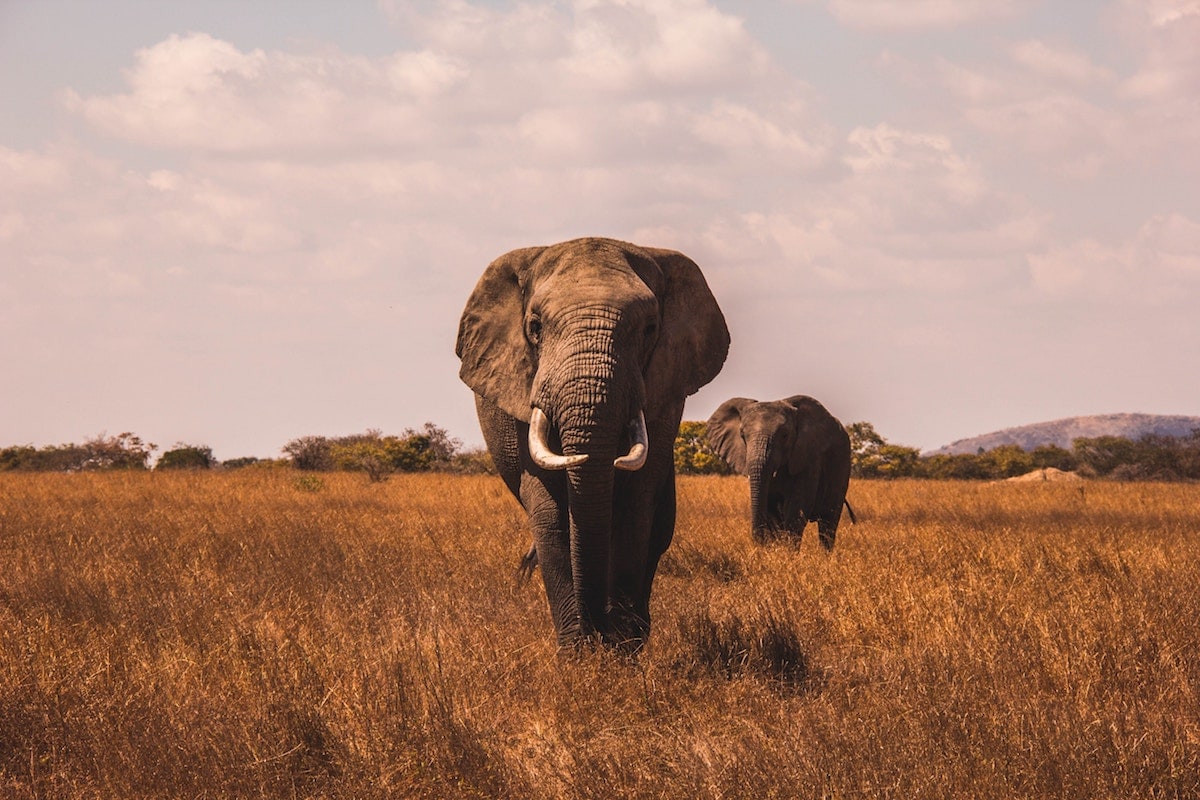 This post may contain affiliate links which means if you purchase something through that link, we will make a small commission at no additional cost to you. Think of it as buying a cup of coffee for us on someone else. Thanks and enjoy!


Although Africa has an incredibly interesting history, truly vibrant culture and simply stunning landscapes, the continent's most precious jewel is, of course, its wildlife.
Safaris in Africa are on every traveler's bucket list – and rightly so. From elephants to rhinos to lions to leopards (and flamingos, crocodiles, and warthogs too), there are so many majestic creatures to meet.
Seeing as you're spoiled for choice on this immense continent, I thought I'd help you narrow the list down to the 5 must-visit safari destinations in Africa. There truly is somewhere for everyone.
South Africa
Perhaps most commonly associated with safaris, South Africa is one of the best choices for an African safari. It has all of the typical components of an authentic safari, including wild animals, watering holes, the African bush, dry, sandy plains and the most amazing animals.
Of all safaris to head on in South Africa, there are a few that stand out above all the rest. The first is Kruger National Park, one of the most popular safari destinations in the world. Kruger is home to over 140 mammals and 500 species of birds, including elephants, lions, cheetahs, rhinos, and giraffes, making for a truly amazing experience. There is a decent chance of spotting white rhino there in the months of June to September in particular.
Tembe Elephant Park is one of the best safari destinations for elephant lovers. It is one of the few places in Africa, and the only place in South Africa, where you can see some of the last remaining giant elephants.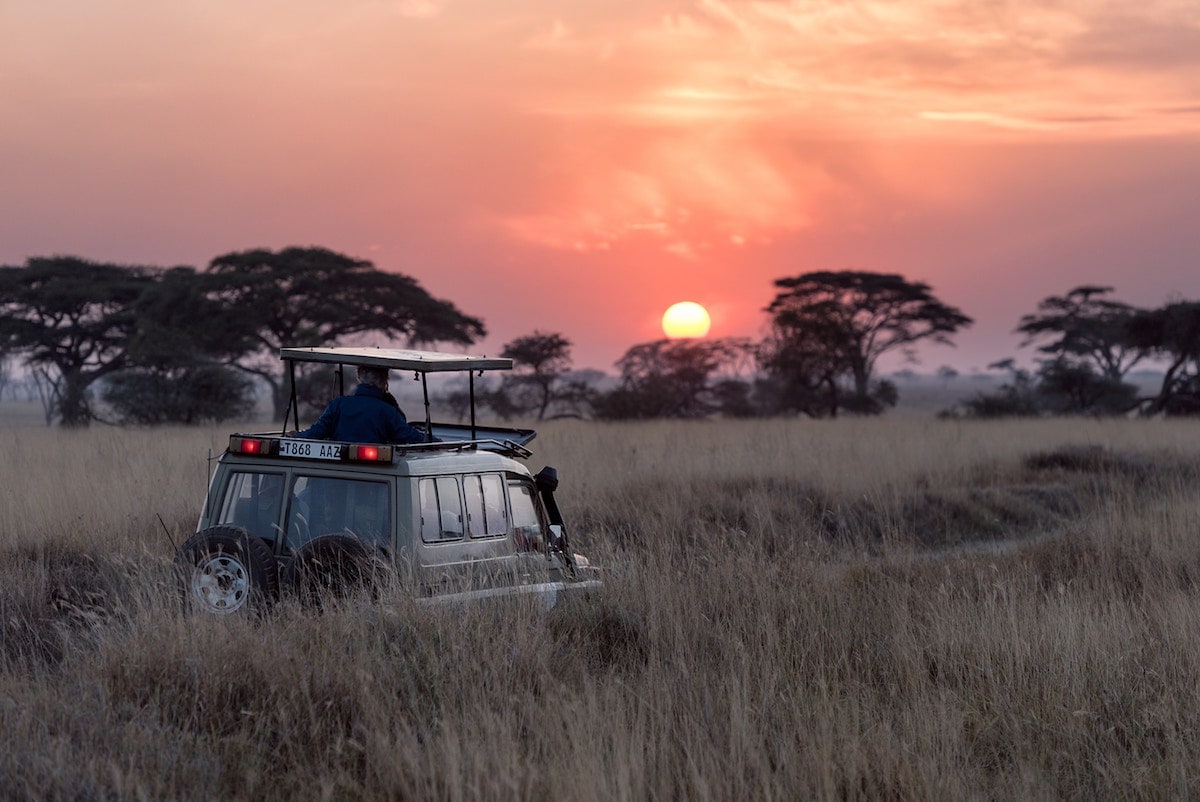 Kenya
One of the most beautiful places to safari in Africa is the magical country of Kenya. The savannah seems to go on for eternity and the rocky mountain highlands set the scene under the stars each night – it never gets boring. There is something special about spending time in Kenya that is rivaled by little else.
Kenya's Masai Mara National Reserve is one of the best parks in Kenya for a safari. It is run by locals in the Masai communities and is thus a great way to give something to Kenya's rural population. At the Reserve, you can see the three big cats (cheetah, leopard, and lion) and also watch the world-renowned wildebeest migration. The Mara River is a congregation point for many of the animals at Masai Mara, and it is a real sight to see when the sun is beating down in the middle of summer.
If you're a traveler with time restrictions, the Samburu National Reserve is a great way to cram lots of animals into one trip. The reserve is home to elephants, giraffes, hippos, zebras, and leopards, all of which are frequently spotted by visitors to the reserve.
Tanzania
If you're heading to Mount Kilimanjaro, a safari in Tanzania is a must, either before or after your visit. With the country being home to the roof of Africa, you know it is something incredibly special. The land is breathtaking, making it the perfect location for an African safari, especially considering the country's exceptional wildlife viewing opportunities.
In terms of the best safaris to complete in Tanzania, Serengeti National Park tops the lot. It is the most famous in Tanzania, but for good reason. It has one of the most varied wildlife populations in the whole continent, including herds of buffalo, elephants, giraffes and lions. On the southern east plains of the park are hyenas and gazelles too and from June to July you can watch the iconic wildebeest migration of 1,000,000 wildebeest joined by 200,000 gazelles.
The Tarangire National Park is another excellent destination for an African safari. Elephant fans will adore the park as they are abundant there, living alongside lions, giraffes, hippos and buffalos. Many animals congregate at the stunning Tarangire River, allowing for some of the best wildlife photography opportunities ever.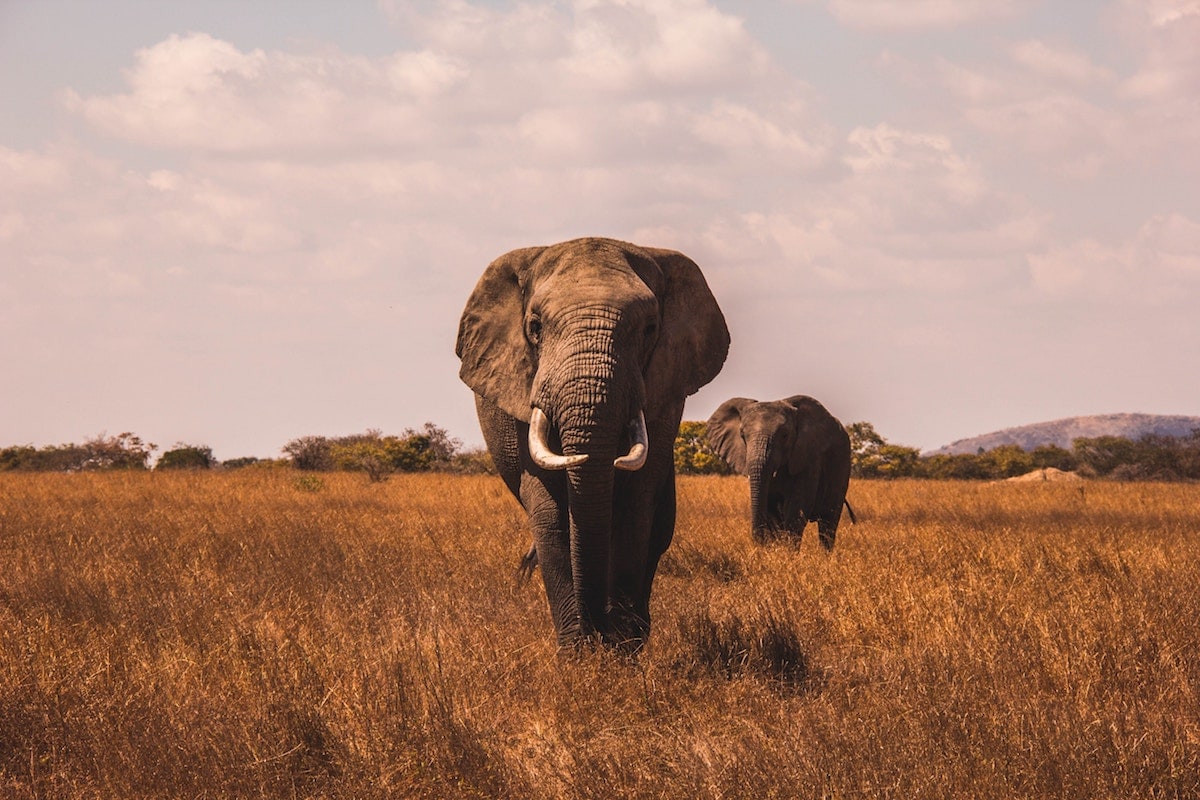 Zimbabwe
Heading on safari in Zimbabwe is one of the most rewarding experiences ever. The people are amazing, the animals are amazing, and so is the culture. It is all truly exceptional.
Cutting straight to the chase, one of the best safaris in Zimbabwe is one at the Matusadona National Park. The natural beauty of the park is something to behold, as are the huge elephant and buffalo populations. You can track wildlife on foot here and thus are offered a unique way to experience both Zimbabwe and Africa.
We'd also recommend the Hwange National Park, just off Victoria Falls. There are fantastic reports of sightings of lions, elephants, leopards, and rhinos, all of which can be viewed in the vast 14,500 km2 of the park. It is one of the best places on Earth, so consider Zimbabwe as your safari destination.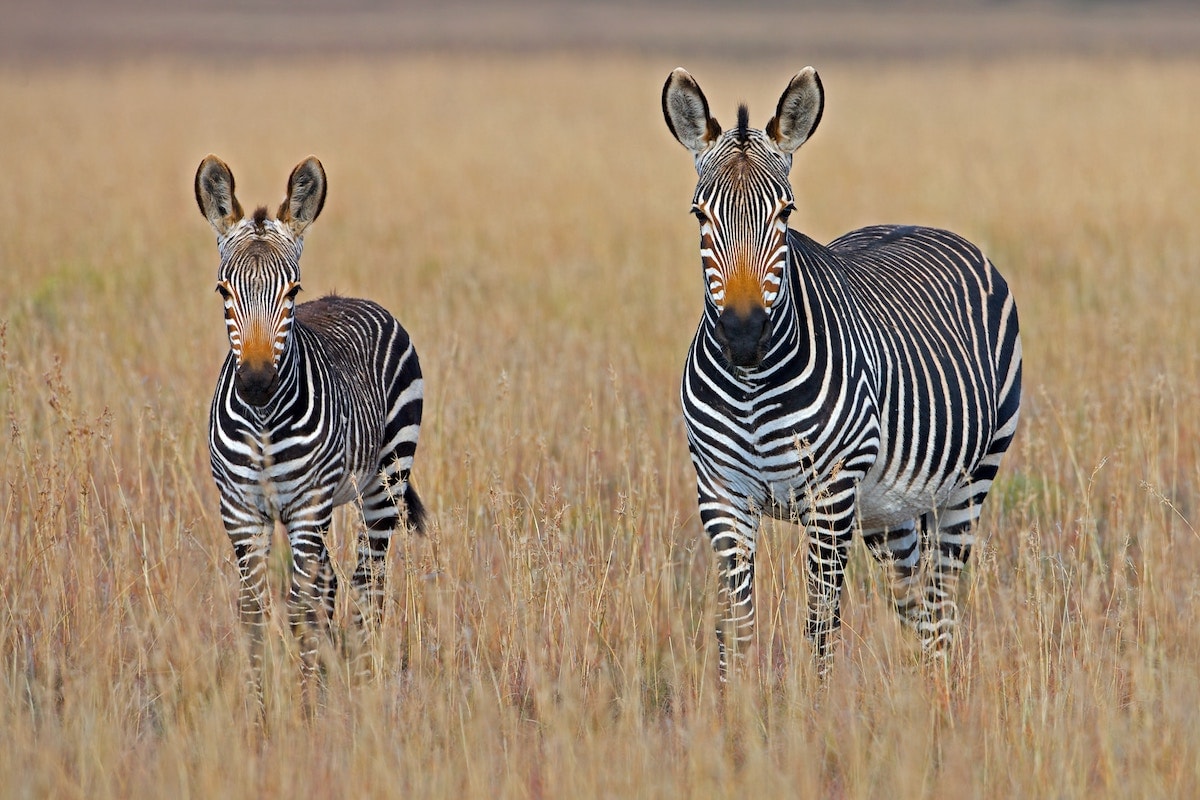 Botswana
And finally is the beautiful Botswana. This country is laced with stunning rivers, valleys, and grasslands, making it a very special place for travelers and those who appreciate the true awe-inspiring quality of nature.
One of the best safari spots in Botswana is the Okavango Delta, made up of several private reserves. There are walking safaris, canoe safaris, and driving safaris, all of which enable you to spy on elephants and hippos and giraffes and zebras. Lions and hyenas are spotted in the dry season in particular, so it's worth basing your travel around this.
If you're after the big African safari, Chobe National Park is the one for you. The main animals are present there, including elephants, giraffes, hippos, buffalos and zebras. Lions are common, and cheetahs and leopards are occasionally spotted. This park, and is Chobe River, is an exceptional place for travellers, so we'd one hundred per cent recommend this park for your future safari destination.
BE SURE TO FOLLOW ME ELSEWHERE AROUND THE WEB!
[powr-social-media-icons id=f421521d_1499856820319]