Uganda is one of the most sought-after destinations in the world and deserves to be on your bucket list of travel. The pearl of Africa shines through with its majestic scenery and wildlife that is housed carefully along the diverse culture of this country. Gorilla trekking in Uganda might just not be the only highlight of this tour because this list is packed with activities and places that are bound to blow your socks off. So here are some of the highlights for the newbies:
Hiking from Kisoro
With majestic scenery that is being offered here, you can also find some of the best hiking opportunities in and around this place. The walking trail starts in between Kisoro and Buhoma and these can run for a minimum of two days. The walk might sound mundane but it honestly is not since you will be able to have some of the best cultural experiences. There are also other trails and they can be toured with a proper guide. Some of the well-known trails are to the different volcanoes of Elgon Wagagai Peak and Mt. Rwenzori.
Ssese Islands
This is a group of 84 islands which is spread across the north-west shores of Lake Victoria. Each of these islands is unique and has a diverse set of flora and fauna. If you are looking for a secluded getaway, then this place is where would want to end up at. Apart from relaxing your time away, these places are also filled with activities such as horse riding, windsurfing, and game watching. You can also get a historical tour while getting in touch with the Bantu people and learning a lot about their culture.
Kampala Tour
Kampala should be the place to start with if you want to get introduced to this country. You can opt for a walking tour as it is the ideal way to learn and see all the major attractions of this place. Being the capital of the country, Kampala is filled with friendly locals and other architectural splendors. You can also spend a hefty lot of your time shopping in the local market. There are few places you might want to visit here and they are the Kampala Hindu temple, Uganda National Mosque, Nakasero Market, and the Lubiri Palace.
Equator
Are you ready to step on the northern and the southern hemisphere respectively while standing on the middle of the equator? Well, you should be! The Equator runs through Uganda and you'll have the opportunity to do just that!
The Murchison Falls National Park
This is the largest park in Uganda and is one of the favorite destinations for those are interested in wildlife. The name comes from the spectacular fall which is a spectacular sight in itself. This place used to be the place of living for many elephants but due to high poacher activity, most of them have, unfortunately, been wiped out. Things are a lot better these days and you can expect to see crocodiles, giraffes, leopards, and much more. This place is also known for the infamous shoebill stork along with other species of bird.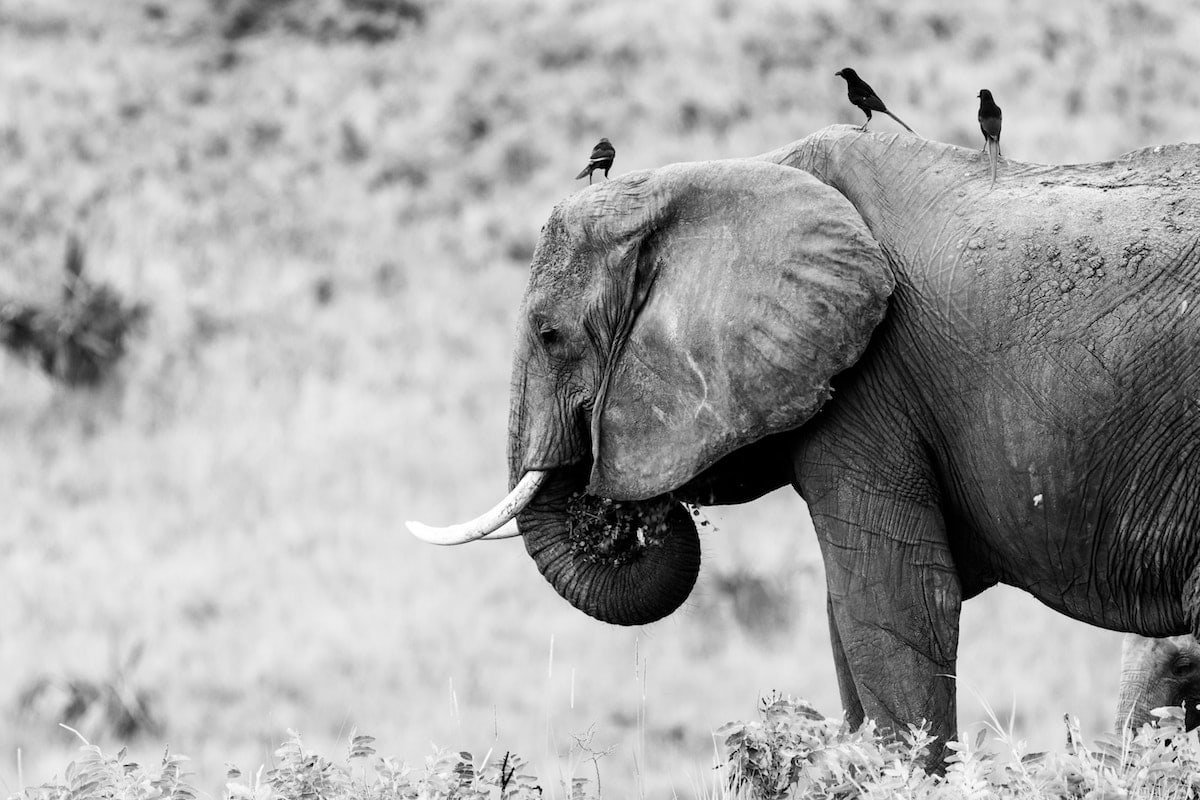 Gorilla Trekking
Uganda has half the global population of gorillas and in recent years, this has become of the main attractions of this country. Located in the Bwindi natural forest, this place provides a safe haven for various species of birds and butterflies too. You can also see other primates along the lines of the dense forest of Bwindi.
BE SURE TO FOLLOW ME ELSEWHERE AROUND THE WEB!
[convertkit form=860221]