And by facts, I mean that these are mostly subjective thoughts and opinions from my personal experience there. Real facts can be a bit boring, although I did try to include a few below just to make it seem a little more realistic and unbiased. It's no secret that I completely fell for this city. I've been itching to write about it for a while, but given my inability to connect sometimes with words about a place, I held off. Not sure this post will do the job, but if you have any indication at the end of the post that I freaking love this city, then I did it justice.
Hailing a cab is weird
…But riding the bus is even weirder
Weird for me, I should say. You don't actually see cabs floating around Almaty. They tend to be personal cabs most of the time. In order to hail one, you stand in a good spot, stick out your arm (but make sure you don't hold your thumb up to look like a hitchhiker), and then negotiate a price (if English doesn't work, use the calculator on your phone). The "cab" should come quickly. Don't be offended by a refusal…chances are they are just not going that way. People were always nice and I never had any issues catching one or getting too screwed over.
The bus is another story. They are ridiculously cheap and efficient (except at rush hour times, of course). But, I always felt a little awkward because I never knew what to do! Sometimes, the guy would take my money at the beginning, sometimes at the end, sometimes in the middle of the ride. It made me feel really weird and people would stare at first. They quickly realized I was not a local and would try to help, fortunately! I continued to take this method of transportation just because it was close to my hostel and you can't beat the prices (way less than $1).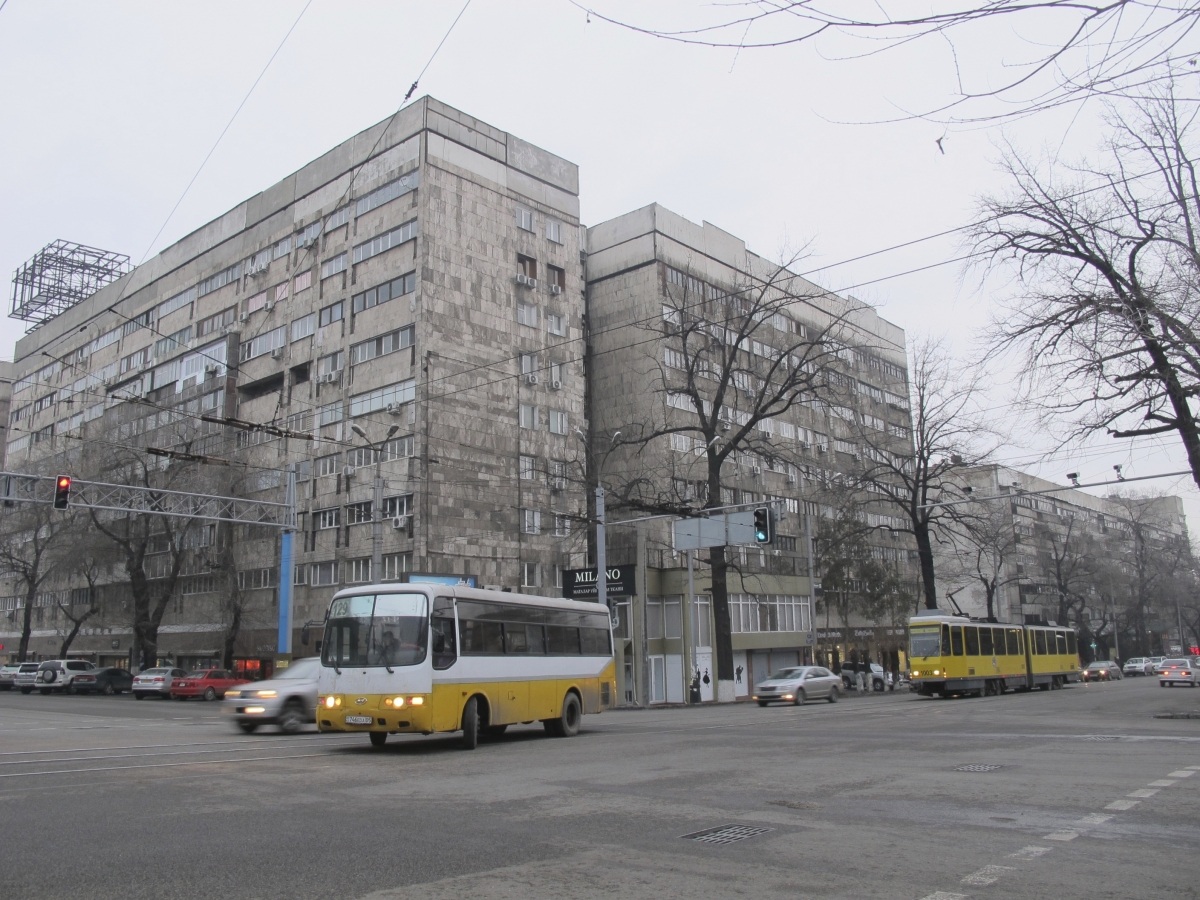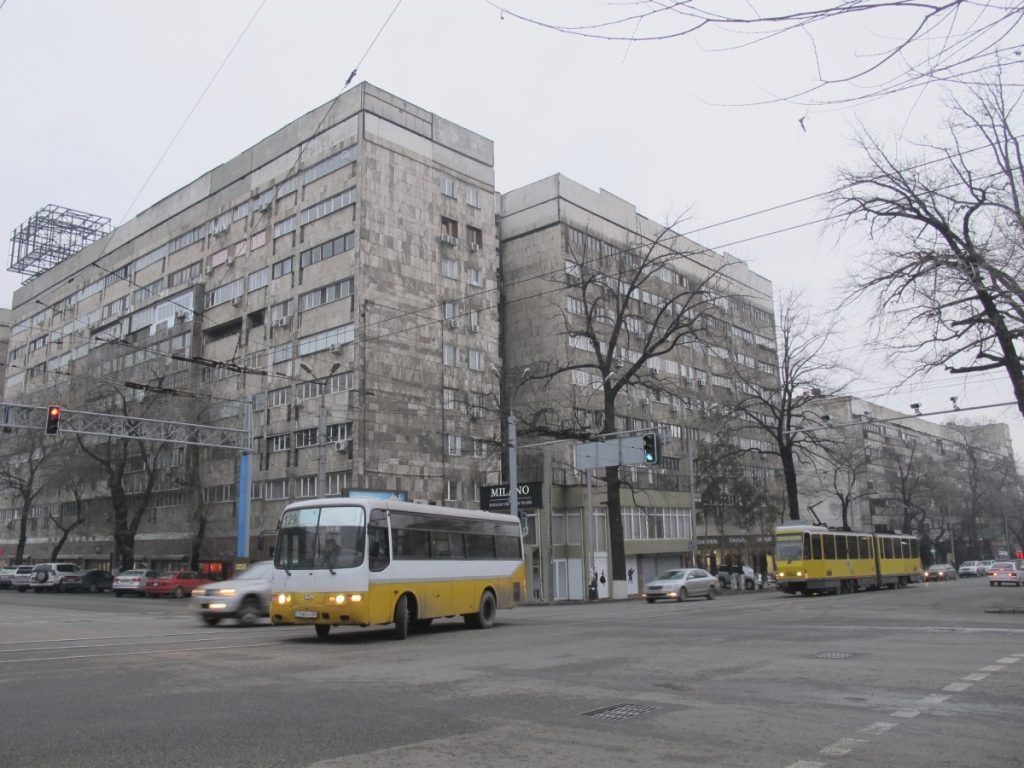 The cool thing about either? The locals will talk to you and help you out. Who knew public transportation could be a good way to chat with people in this part of the world?
There are also trams and a subway (which I talk about below) in Almaty.
Coffee shops
Coffee shops are in abundance in Almaty.
They are everywhere. And they are pleasant and enjoyable. Despite a number of cafes, I never had a coffee at one. But I can tell you that if they served beer, it was always deliciously good. I have heard that the coffee is extremely sweet, on the other hand.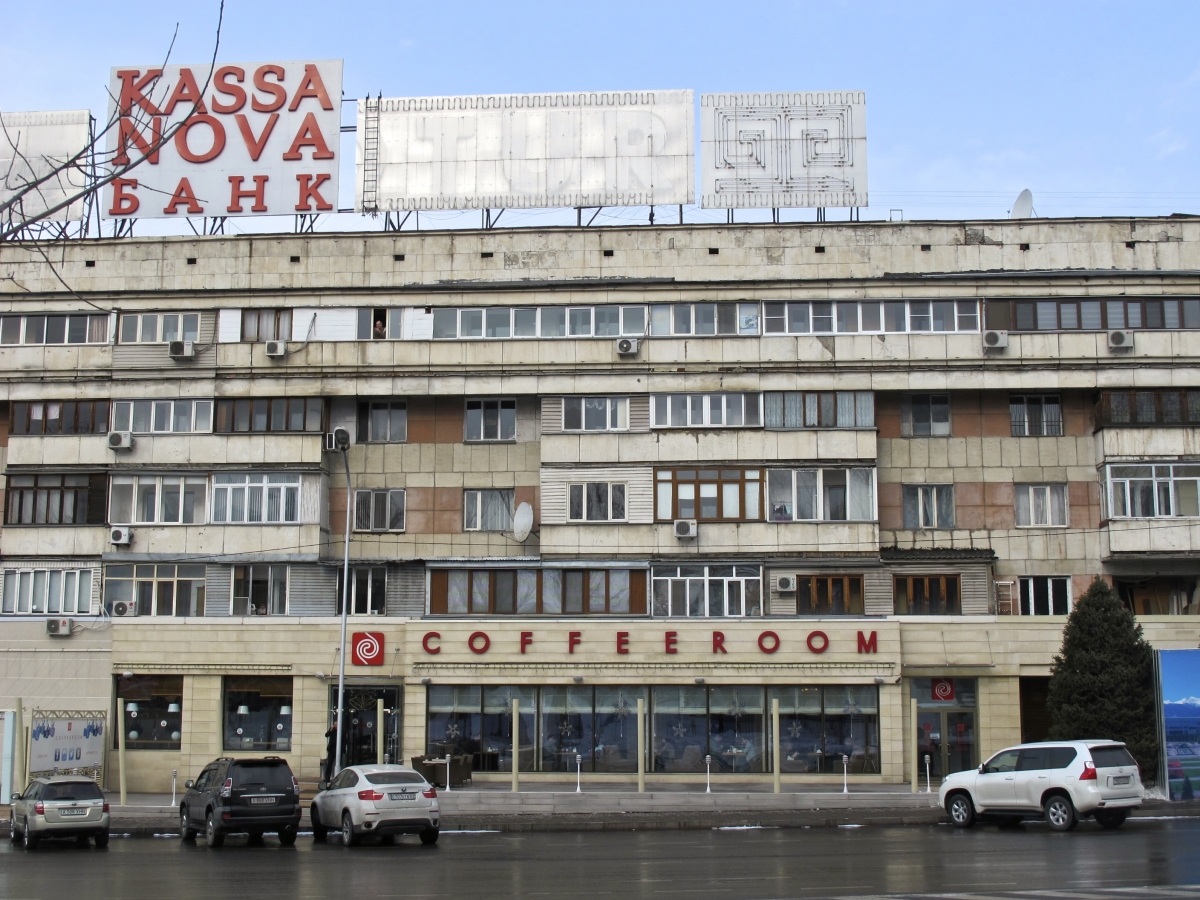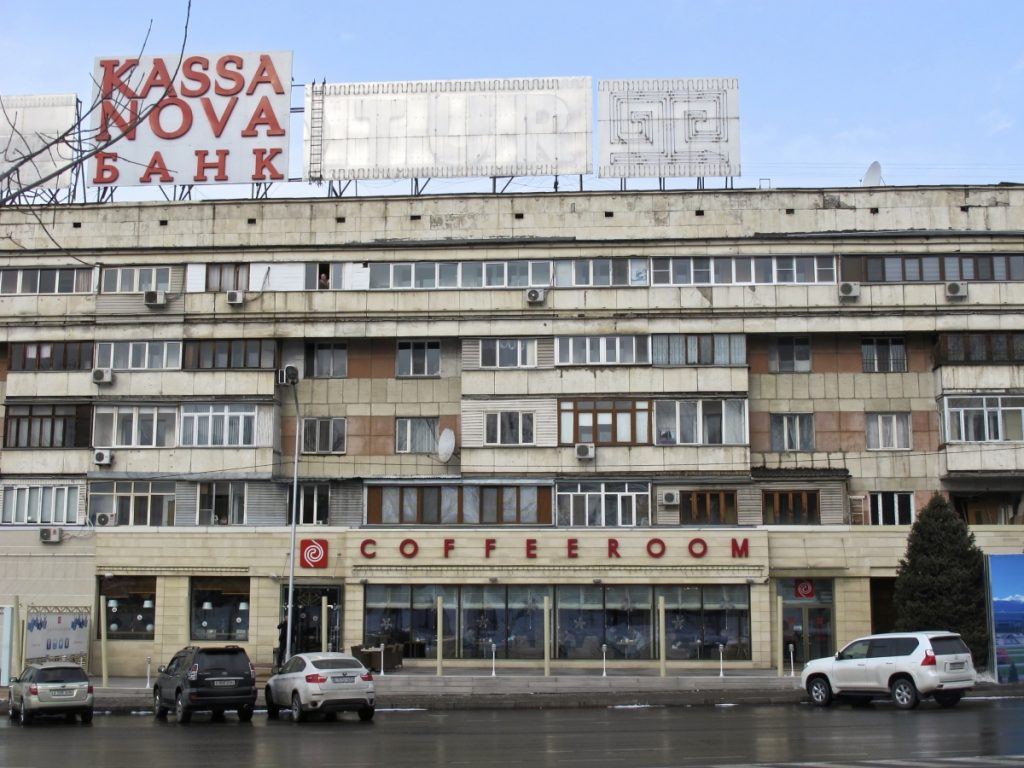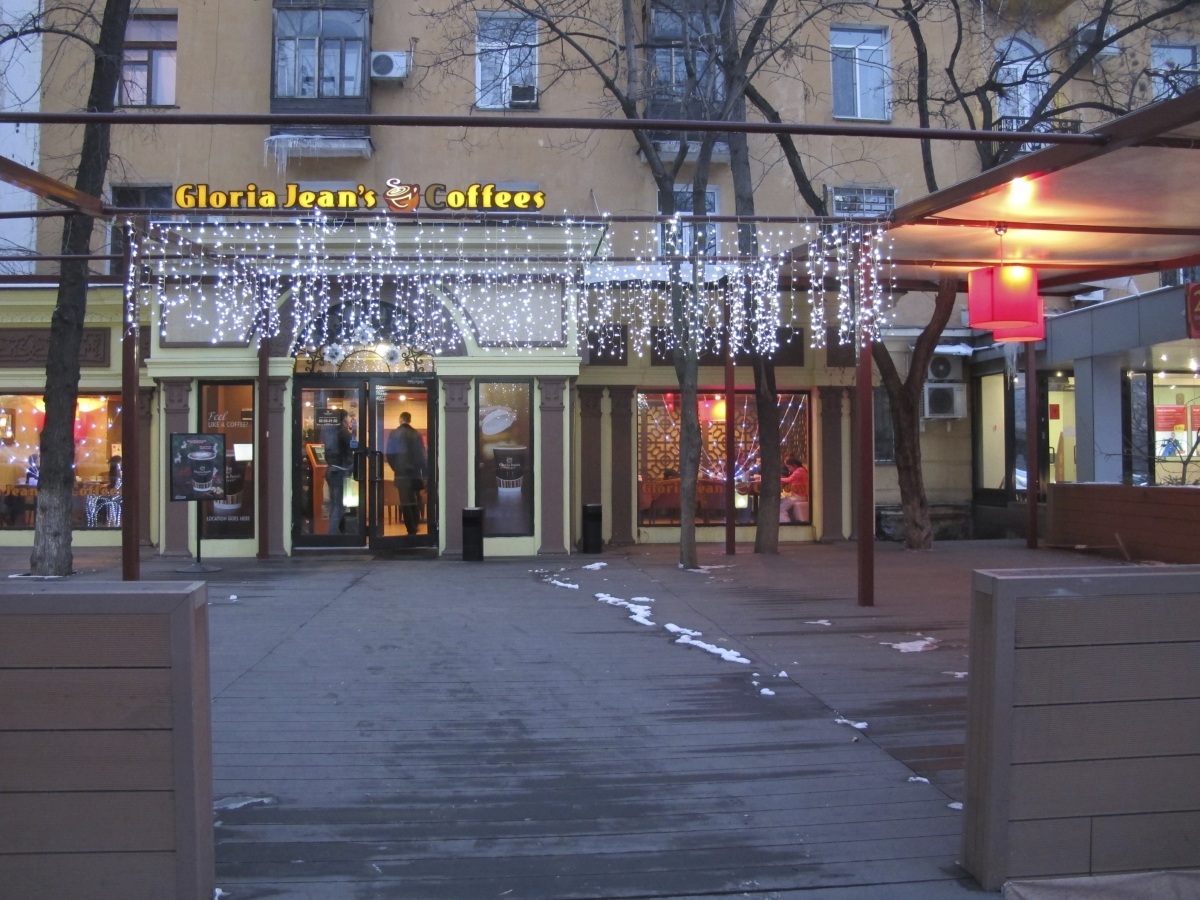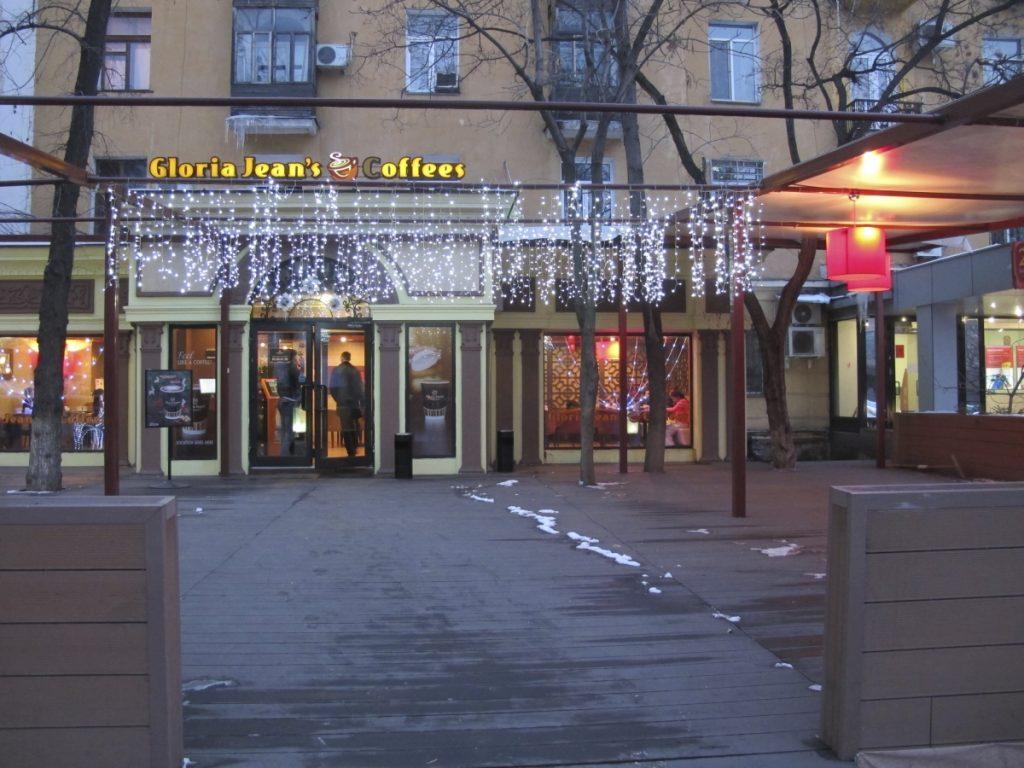 No one dislikes Almaty
In Norway, people from Bergen tend to hate Oslo and people from Oslo tend to hate people from Bergen. The same goes for many US cities. But no one I met in Kazakhstan had anything negative to say about Almaty. Everyone just asked, "You're going to Almaty, right? You will have a lot of fun there. It is a great city."
Old Capital
Almaty used to be the capital of Kazakhstan. Until 1997 that is. The capital was then moved to Astana in the north. I heard a variety of reasons for this from "Almaty is too close to China" to "the country wanted a new start" to "the country is so large that it needed a more centralized capital". I don't know what the true reasoning was, but it seems as though Almaty is still the capital, or main city, in Kazakhs' hearts.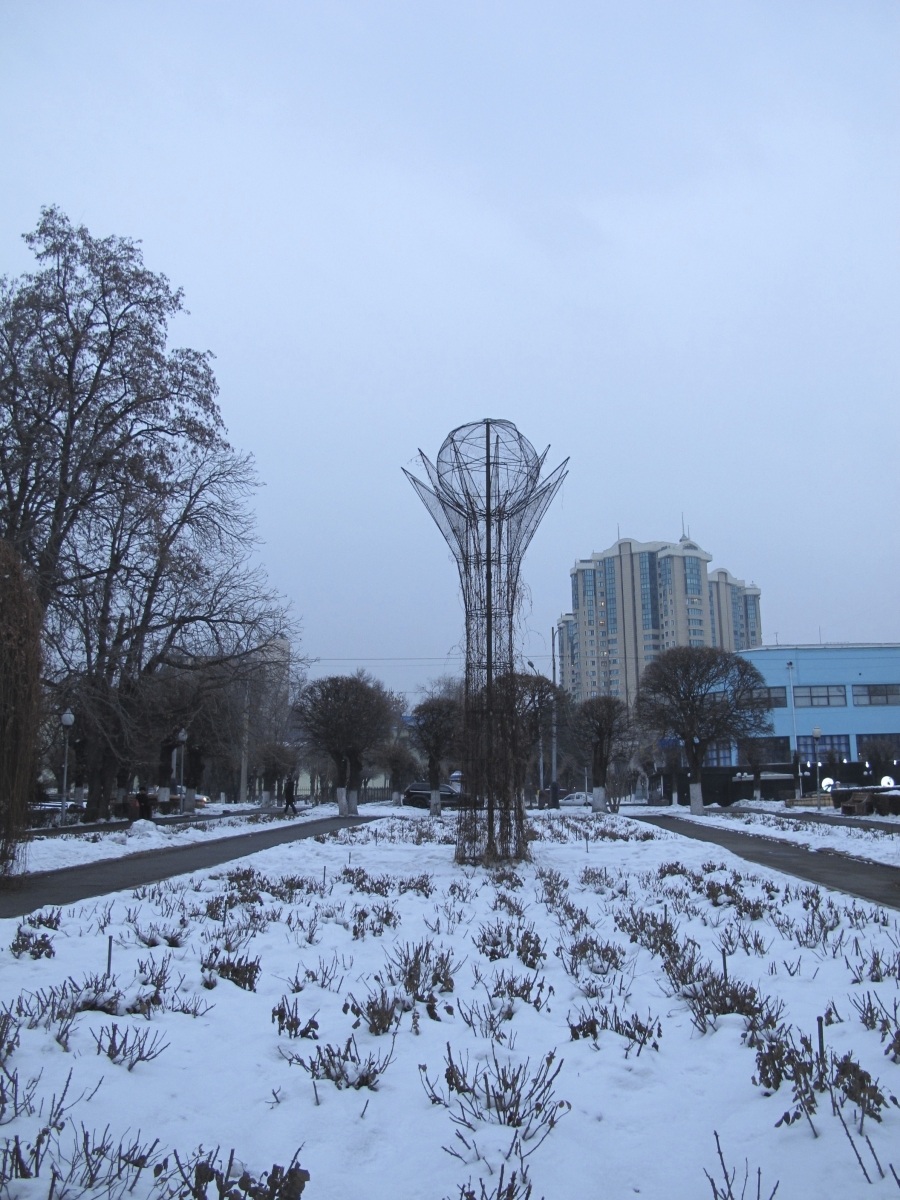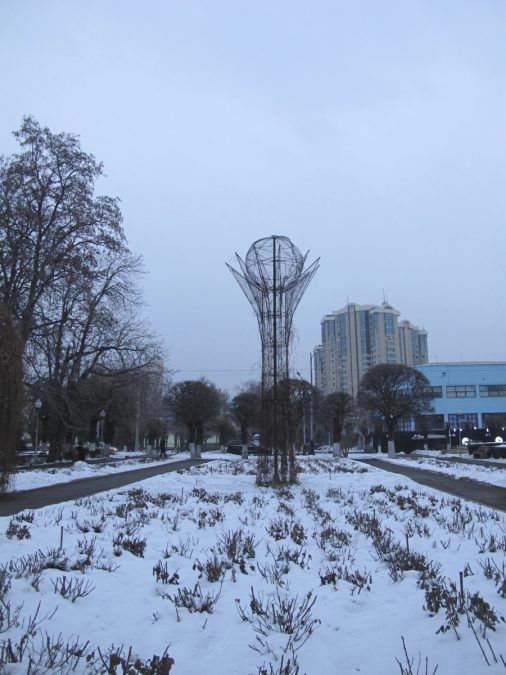 Green Space & Parks
The amount of green space and outdoor activities here is ridiculous.
Everywhere I looked was a park. While most were covered in snow because it was winter, it was still pretty remarkable. The mountains had lakes, hiking, ice skating, skiing, and anything else imaginable. And all of this is very accessible, whether it be because of buses or even the cable car that run up to Kok-Tobe.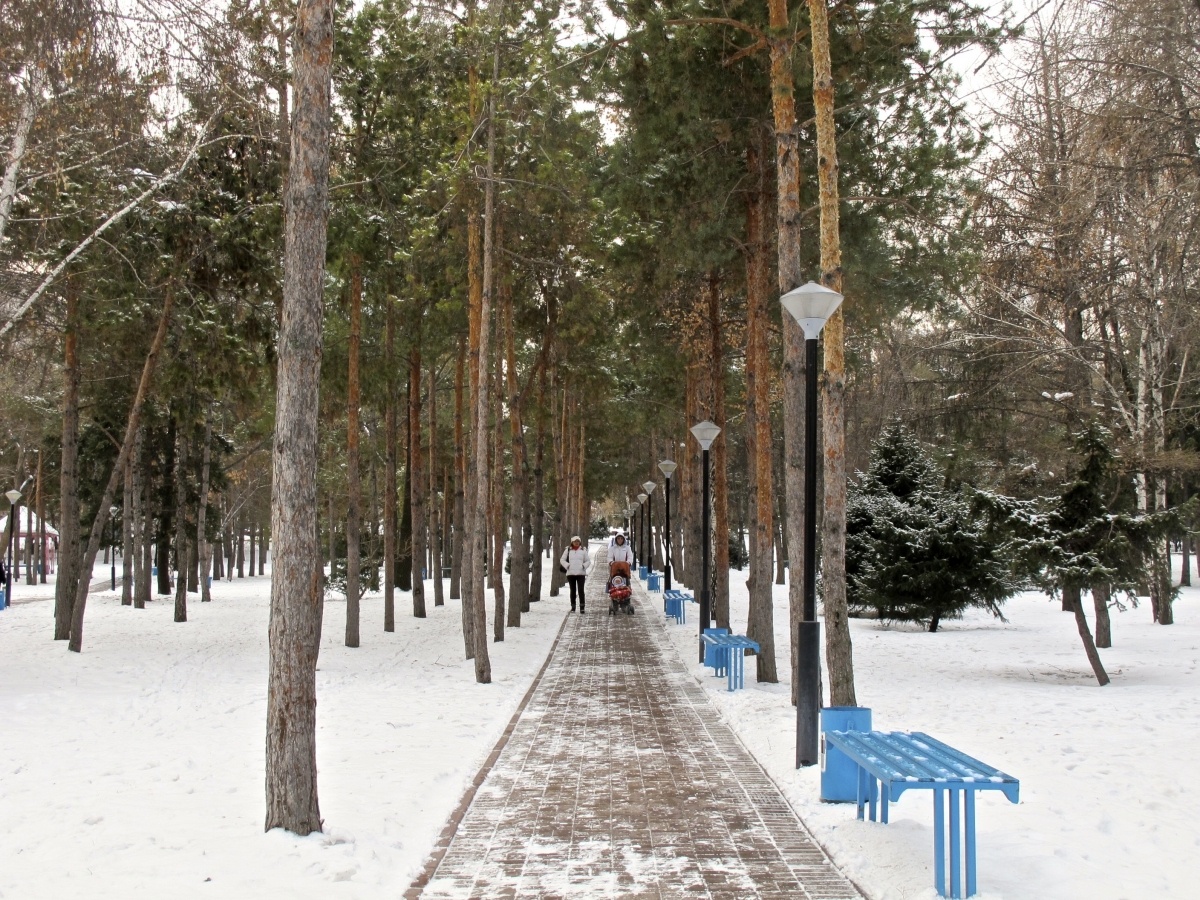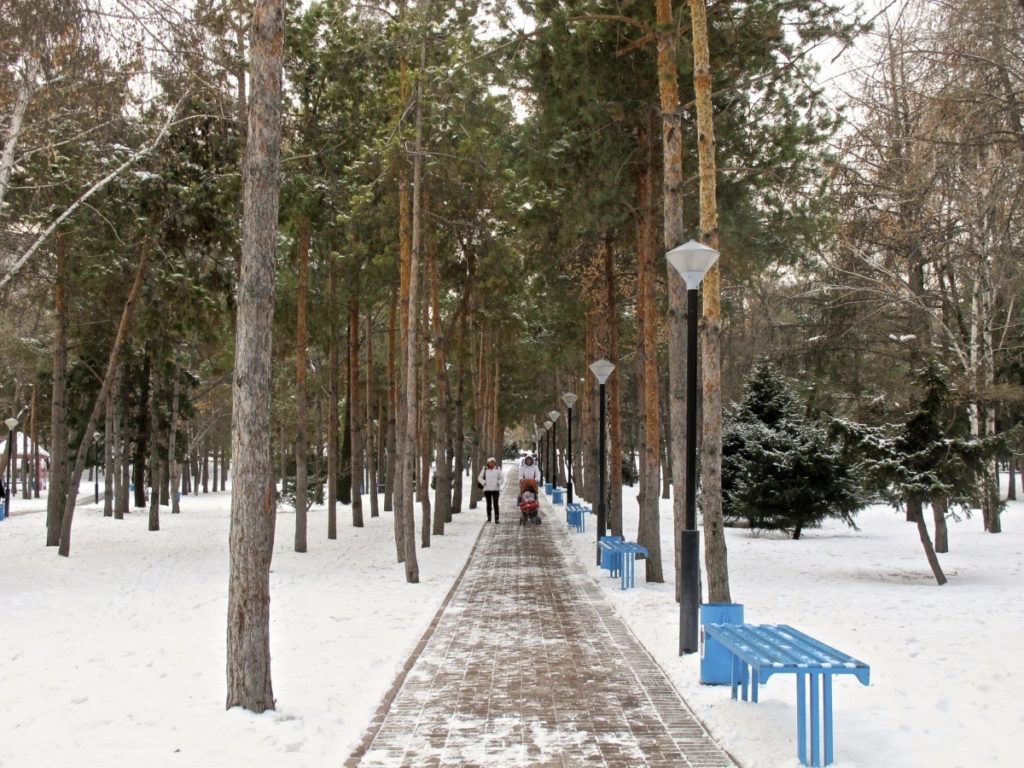 Many Kazakhs have been to the US
And then you meet many people who have never been outside of Kazakhstan.
There is actually a work and travel visa offered to Kazakhs from the USA. They can go and work odd jobs or in cafes and restaurants for periods of time. And people do take advantage of this. While in Europe, no one seems to know any geography about the US except that NYC is on the east coast and LA is on the west coast, so it was really cool to hear Kazakhs talk to me about my hometown of Richmond, Virginia, and why they enjoyed or did not enjoy, the city when visiting!
The Almaty Metro
The metro took 23 years to build and opened in December 2011.
Ok, not because construction was slow, but because funding problems happened and the dissolution of the Soviet Union happened. But it is finally open and expansion is constantly taking place.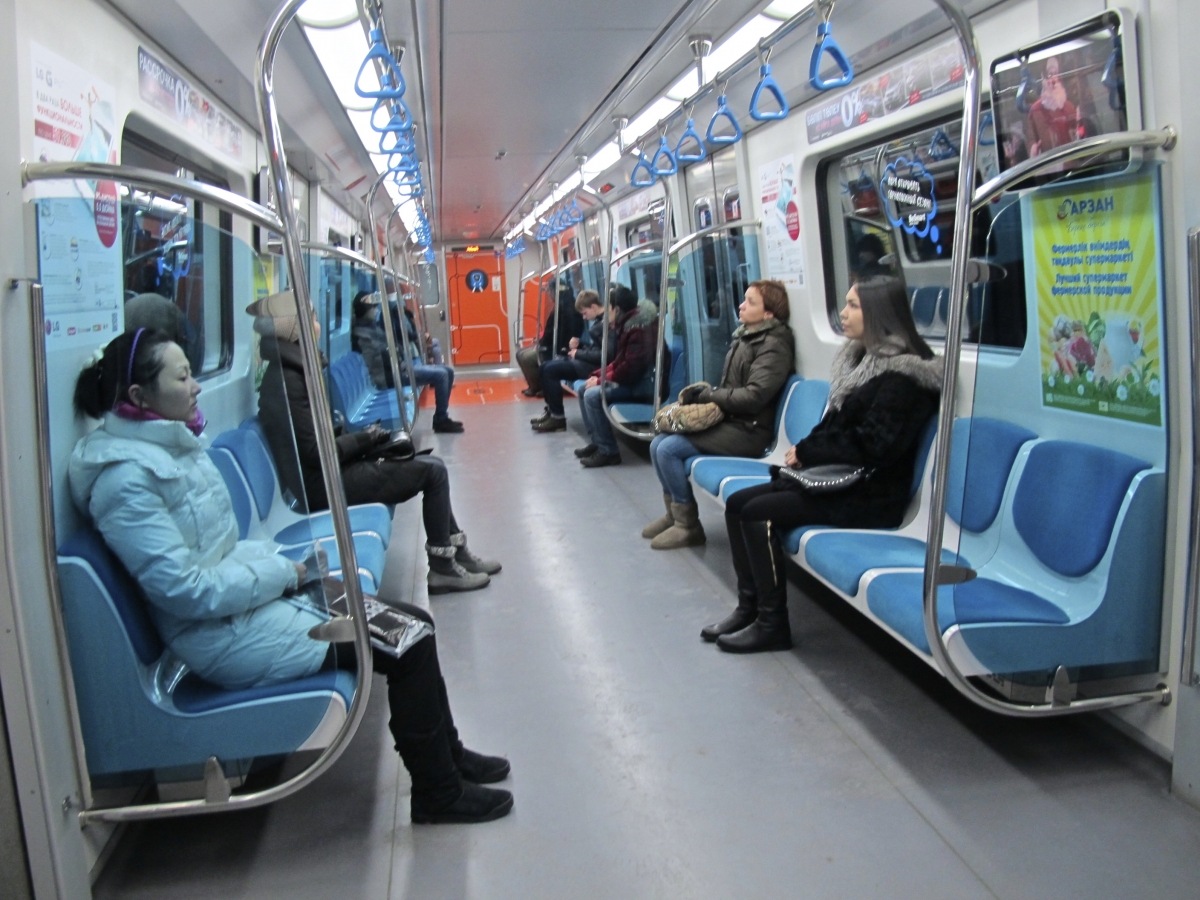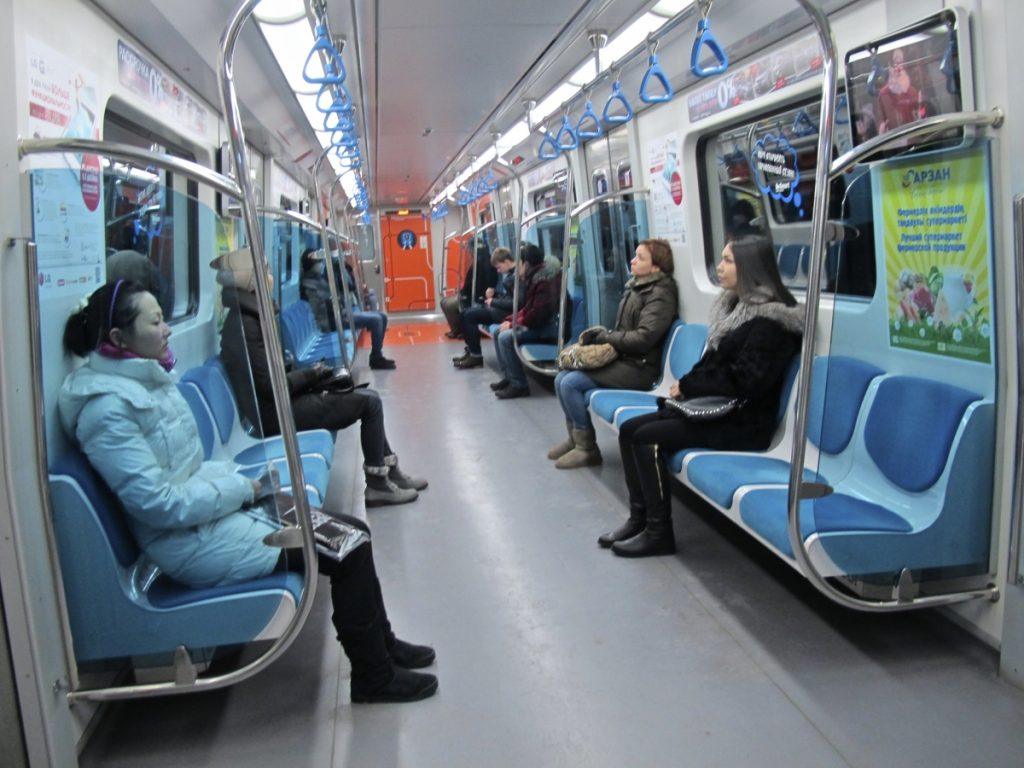 Today, the metro is deep (very Sovietesque), grandiose, and just stunning. Most all stops seem to be designed the same with slight differences.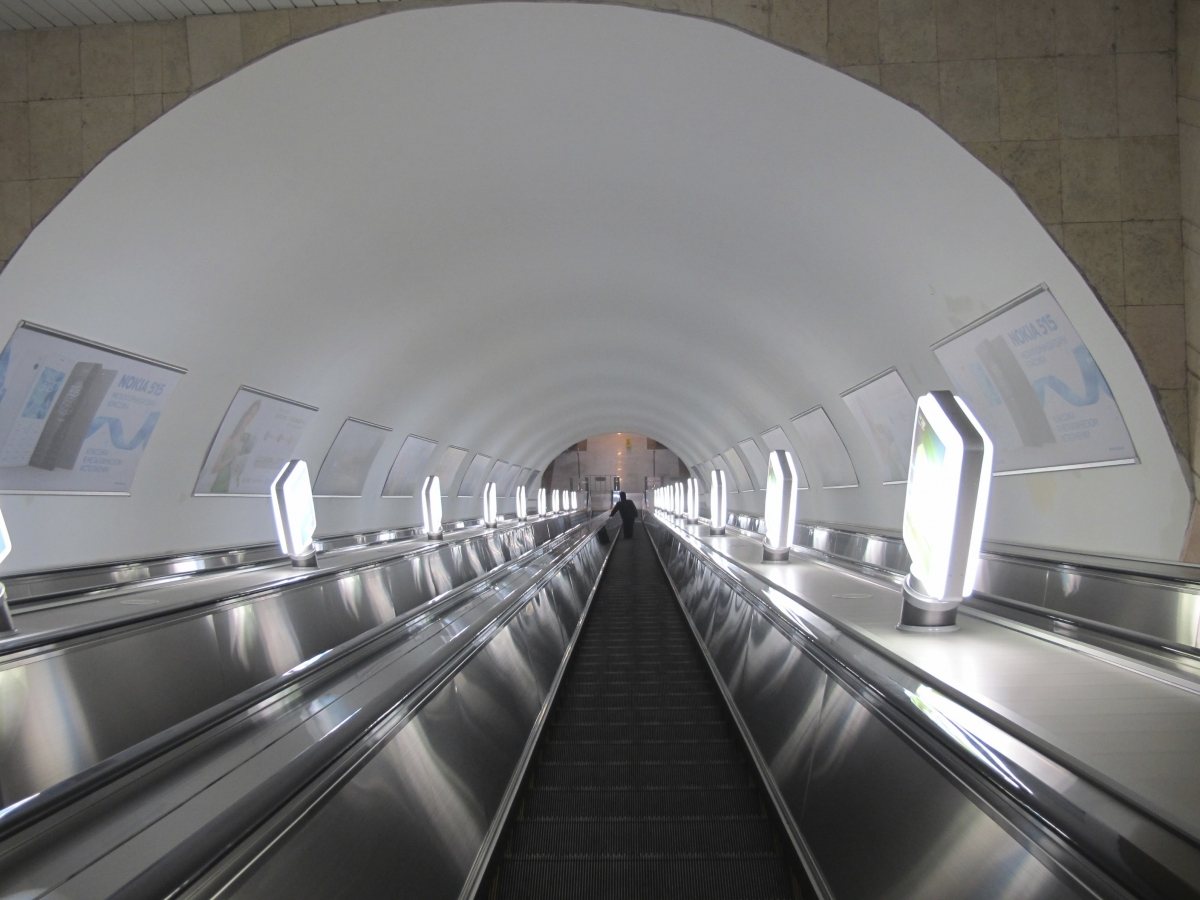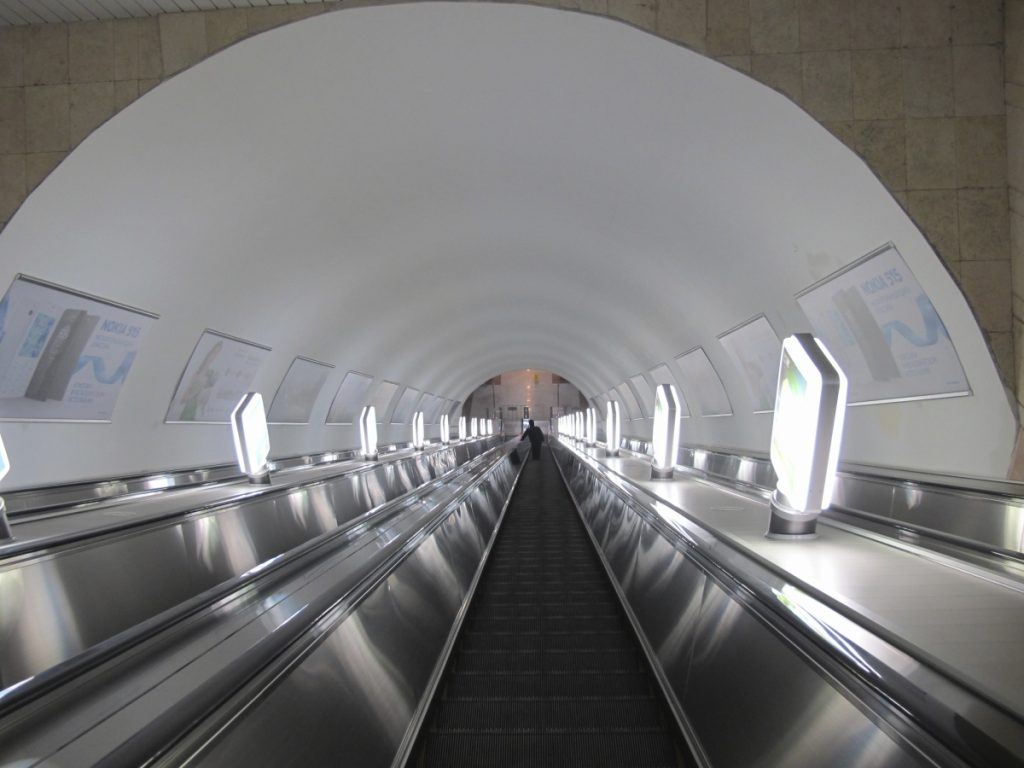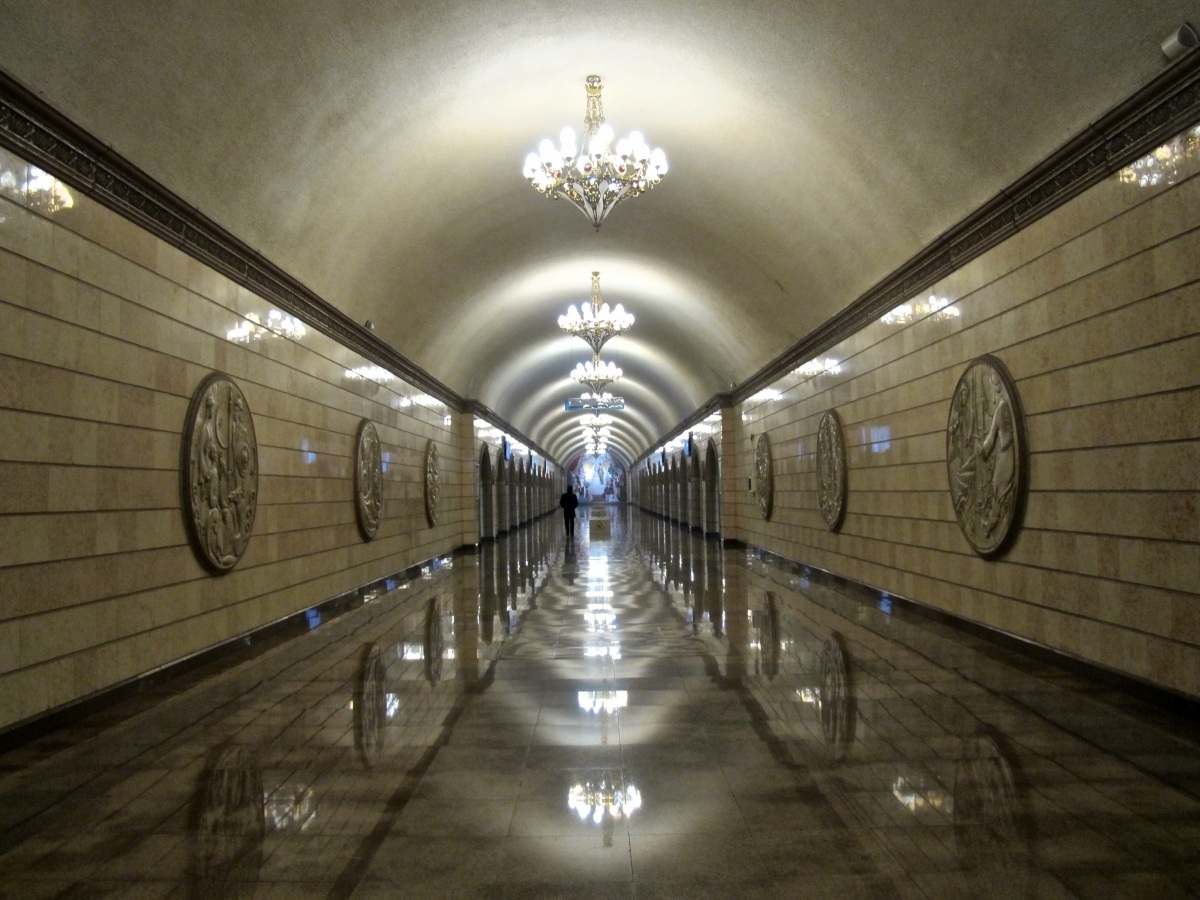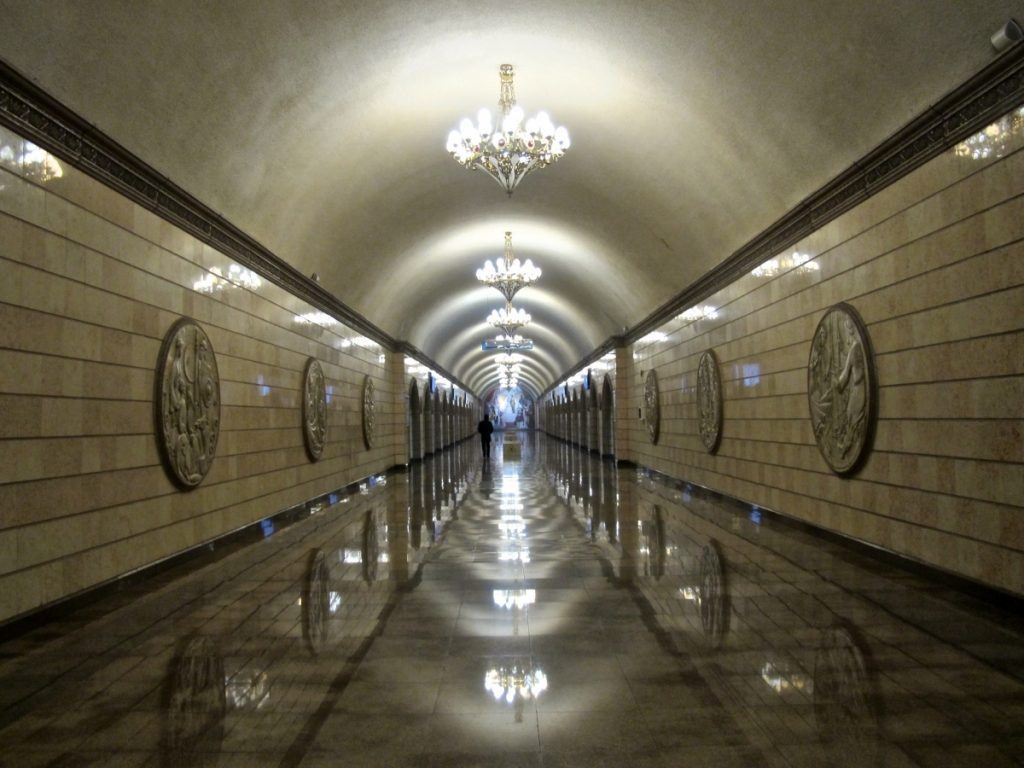 And then you end up at Baikonur station…
The Origin of the Apple
The word Almaty actually means apples. And apples are found in abundance here. You can read a little more on its origins here. It even says that there are researchers coming to Almaty from all over the world to do research on apples. I would personally love to meet the person who has dedicated their life to researching apples.
The girls are beautiful
Subjective. But go there and dare disagree with me… It's just not going to happen.
Almaty has a Saks Fifth Avenue.
Did I inform you that Kazakhstan is an oil nation? Probably not. But hopefully, your worldly knowledge already informed you about that. The small 'upper class' here is extraordinarily rich. So rich that Saks found a demand in Almaty to cater to this group of wealthy citizens. Saks Fifth Avenue opened in Almaty in September 2012.
The Saks Fifth Avenue in Almaty is one of only five international locations.
I Love Almaty
I wrote this entire thing with a smile on my face and pain in my heart.
Fact.
Almaty makes me smile and makes me yearn to go back. Luckily for me, I tend to revisit the cities I love most over and over. If only visa processes and flights were simpler in this part of the world…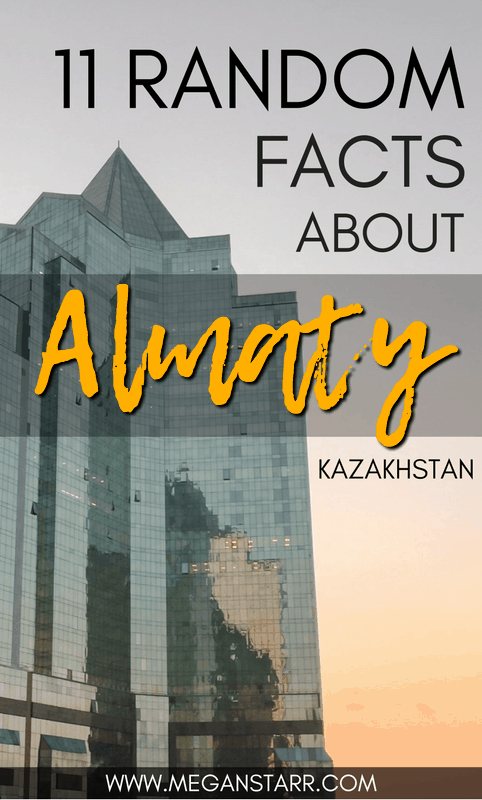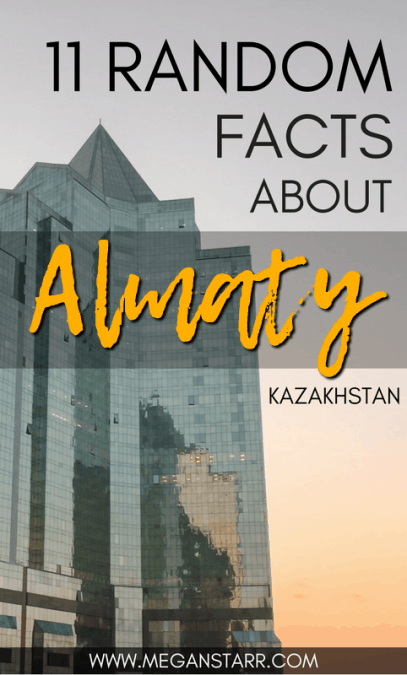 Have you been to Almaty or know anything about the city?