Beautiful travel videos are inspiring to everyone who sees them. They can learn from the experiences of travelers and learn more about the world around them. There are tons of different reasons why you might be inspired to make a travel video; for some, it is simply to have a way to share their travels with their family and their friends.
Others post their travel videos on social media for their followers to enjoy, while some are able to earn a living from posting travel videos and content online.
Regardless of why you want to create a beautiful travel video, we want to make sure it's the highest quality it can possibly be before you post it or share it with anyone. There's a lot that goes into creating the perfect video, so make sure you think about all of these details when diving into your project.
#1: Get the Right Camera
The first thing you need to do is to make sure you have all of the right equipment for your needs. This will largely depend on exactly what your goals are with the project; if you're planning to dominate the social market of travel vlogs, you're going to need some high-quality equipment.
Underwater photos are often taken with GoPros, which is a great option for getting action shots and shots in different terrains. A solid DSLR camera will take great photos on your trip. If you're on more of a budget, you could even consider simply using your smartphone for taking photos and videos.
#2: Learn About the Country
Wherever you go, in order to create an impactful travel video, you need to study up on the country you'll be visiting. For example, think about the Maldives. It's fun and beautiful to see images of the great beaches and cabanas in the Maldives, but it isn't really moving.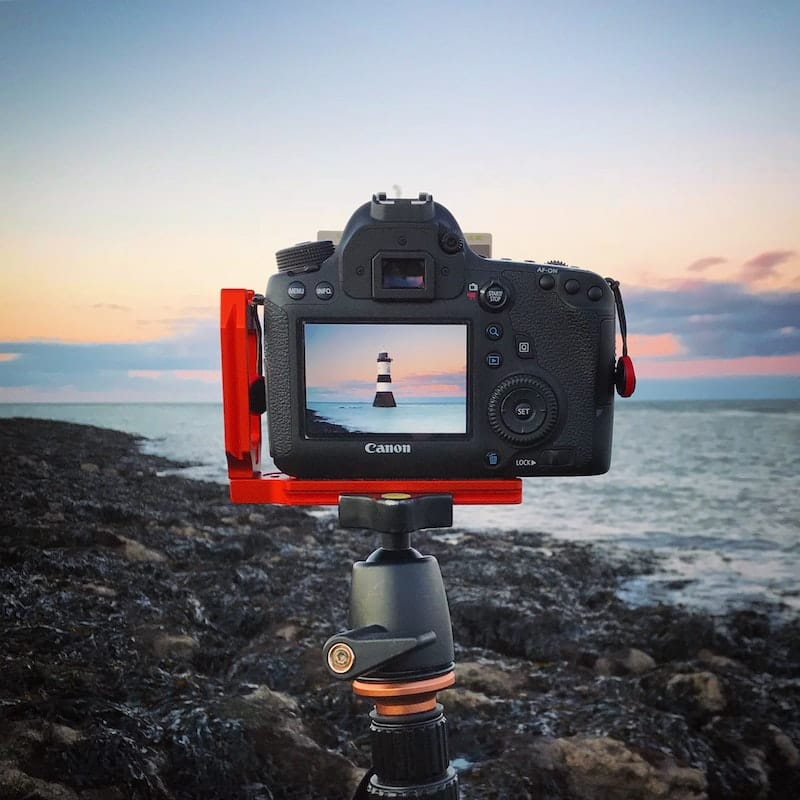 People will be attracted to your videos if you can tell them something they didn't know about the country through your videos and photos. In the Maldives example, you could talk about all of the different ethnicities that are present in the Maldives; it is a huge civilization mixing pot.
#3: Take Photos and Videos of Locals
If you're making a video as an influencer to post online, you might think that you want to include all clips of yourself and your experience, but that's not always the case. You definitely want to make sure to stay true to your brand and the way that you share your content online, but you want to include photos and videos of the locals.
Your viewers will be able to experience the country through you this way rather than simply watching your vacation. There's nothing more powerful than telling the stories of locals wherever you go. In the Maldives, you can tell stories of the locals who live in ancient built coral houses.
#4: Use the Best Editing Software
Just like how using the best equipment will vary depending on where you're going and what your goals are for your project, the best editing software will depend on the goals of your project. If you shoot all of your footage on an iPhone, it might be best for you to create an iMovie project.
On the other hand, if you're using nice cameras to shoot your photos and images, and you're planning to create a professional video, you'll want to use software like Fastreel or Clipchamp.
#5: Tell a Story
Make sure you tell stories of what happens in the country you visit. In the Maldives, you would never simply talk about how great your resort is; you can tell the story of how fun it was to arrive and call your taxi, the anticipation that you felt as you arrived at the place you'd be staying, the feelings you got as you saw the beach for the first time, and more.
You can also tell the stories you hear from the locals and others on vacation that you run into as you enjoy your trip. Either way, great stories will captivate your audiences.
#6: Learn Techniques from Others
It's likely that you were inspired to create travel videos based on your love for someone else's videos. There's nothing wrong with learning from the ways they take their videos and adapting them for your own use; you should absolutely never steal their content, but you can learn from the ways they create content and incorporate it yourself.
Watching a ton of travel videos will help inspire you; you can take what you like and make sure not to incorporate the things that you don't like in each video you watch.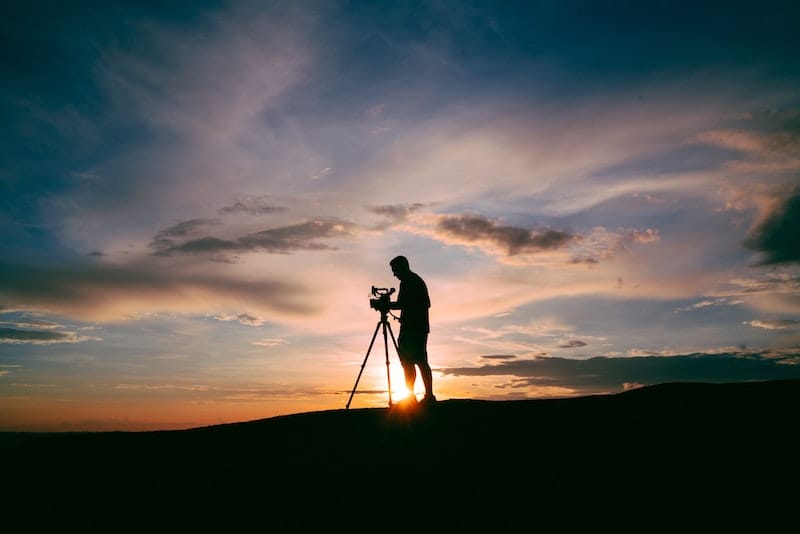 #7: Be Consistent
Regardless of what different types of equipment and editing you use, you'll want to make sure to stay consistent throughout your video, and you may even develop a similar style to use in all your videos.
You will want to use similar filters in all of your clips so that your images and videos don't seem to be changing colors randomly throughout your video. You will also want to make sure that you don't switch between horizontal and vertical images over and over again, but rather that you try and stay consistent throughout your videos.
#8: Add Music
Adding music is a great way to spruce up your video in its final production. There are some creators that use the same music for each of their videos, while others get music that fits their theme. Just make sure that you have the legal right to use the music that you do end up picking; you don't want to run into any sort of legal issues after you post your content online.
Final Thoughts
Creating the perfect travel video starts with an inspired individual that's willing to get to work to get the perfect shot. With the right equipment, you can dive into any country and create the perfect video. Make sure you tell a great story and include the locals – your project is going to be great.