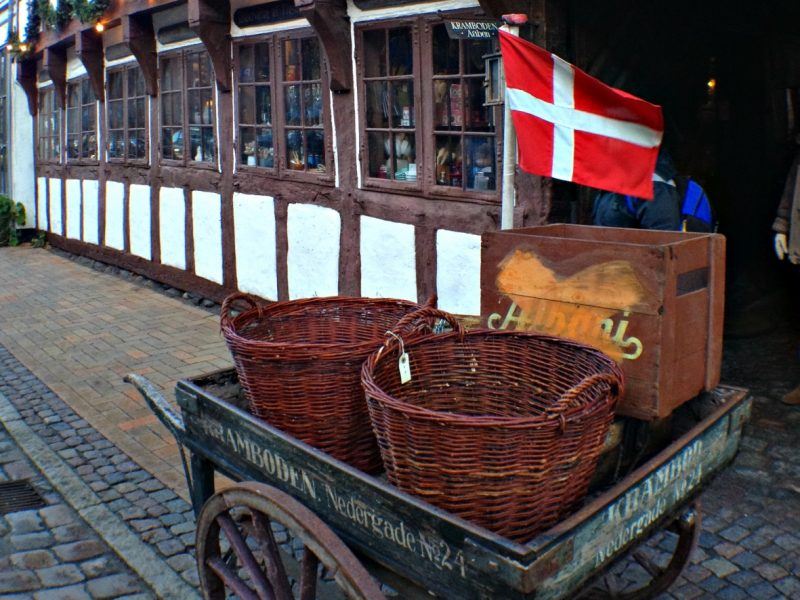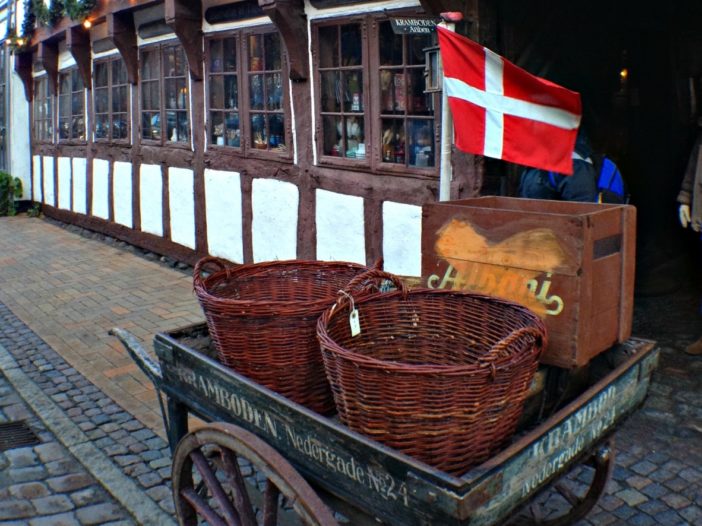 This post may contain affiliate links which means if you purchase something through that link, we will make a small commission at no additional cost to you. Think of it as buying a cup of coffee for us on someone else. Thanks and enjoy!


I had been meaning to get to Odense, Denmark for so many years. My friends Jeanett and Tim are from there and still currently reside in the city. I met them in New York City in July 2011 and vowed to come to see them at some point when living in Norway. They had come up to Bergen when I was living there and we got to hang out for a day and I promised and promised I'd make it down their way.
Instead, I found myself on a strict budget and the only way for me to get to travel anywhere was to go somewhere east and go somewhere cheap. Denmark never fit this category. Years passed, they had a beautiful daughter, Bella, and I still had never made a visit to their city.
This past December, I was a month into my move to Germany when I needed to head to Norway to pick up the remainder of my belongings, including my pup. I rented a car, and actually had the offer to meet someone in Copenhagen to exchange it all. This was a relief since a trip all the way up to Norway was going to be even more expensive and just plain exhausting. Since I am the world's worst driver and don't feel like putting my skills to the test here in Germany, my friend Sabrina offered to come with. We had road-tripped together in Croatia before and I knew we would make the most of our time. And, to make things even more exciting, Sabrina had never been to Denmark. I was stoked to show her Copenhagen, undoubtedly one of the coolest cities in Europe.
A few days prior to the trip, which was around twelve hours if the weather stayed friendly, we started booking hotels and getting everything sorted. We also found out a massive storm was headed for Denmark and northern Germany. It left us very uncertain about what to do. In addition, timings with staying in Copenhagen just were off and we could not figure out how to do all in a financially responsible manner over such a short period of time.
After glaring at a map for about a day straight, I realized our best option was to stay in Odense. And lucky for me, Jeanett and Tim were there. They graciously offered to take us in and were excited for a reunion after all these years. And I finally got to meet Bella.
We arrived a bit late after being caught in very ugly winds and water blowing over the bridge onto our car. They had homemade moussaka waiting for us (we would visit the restaurants in Odense the next day), along with some delicious and local to Fyn (the island Odense is situated on), Danish brews. We must have sat around for six hours just catching up. Sabrina immediately got along well with Jeanett and Tim and it was like we had all known each other since we were ten.
The following morning we woke up and had to take off to Copenhagen to do the exchange in the early afternoon. They had treated us to a lavish and tasty Danish breakfast (complete with sausage, of course) and took us into the city to see things for a bit before leaving.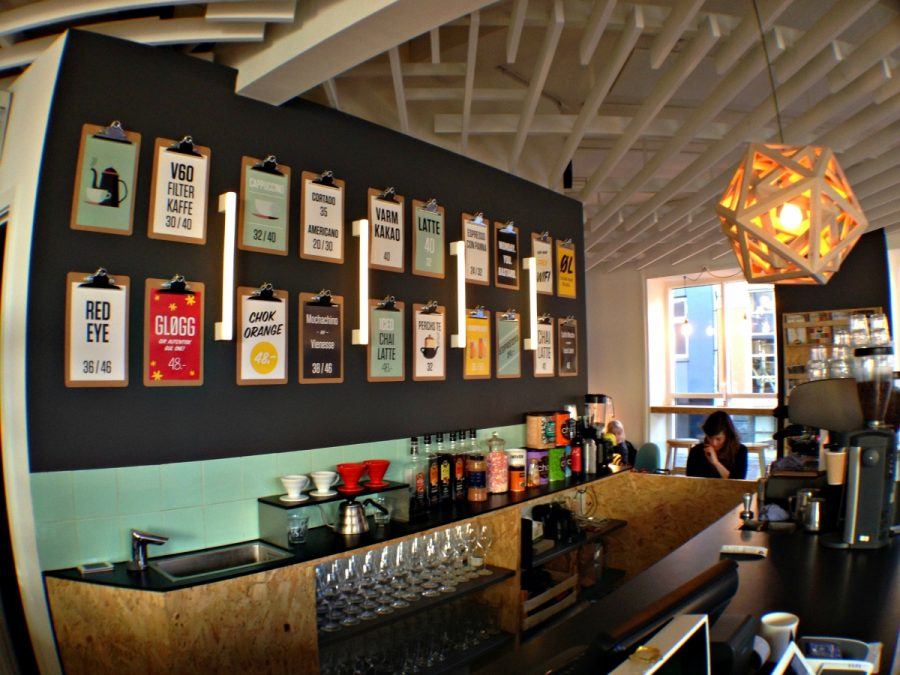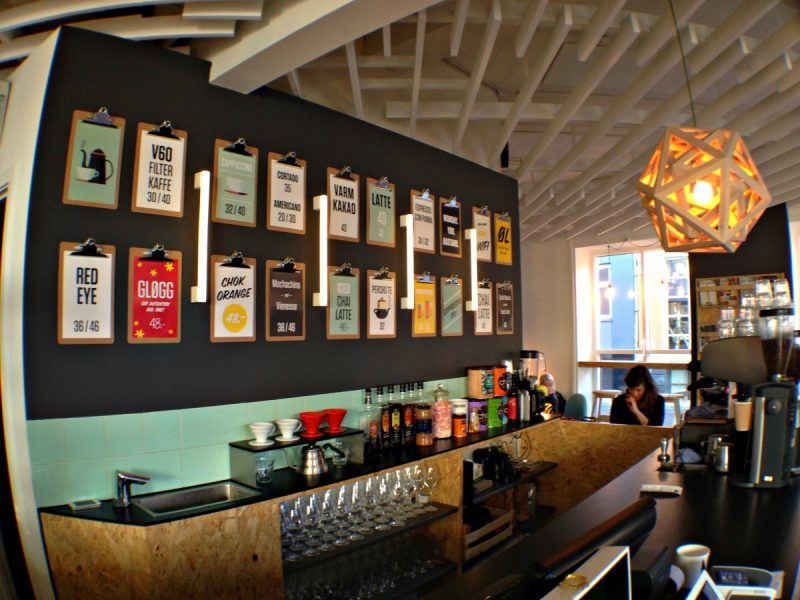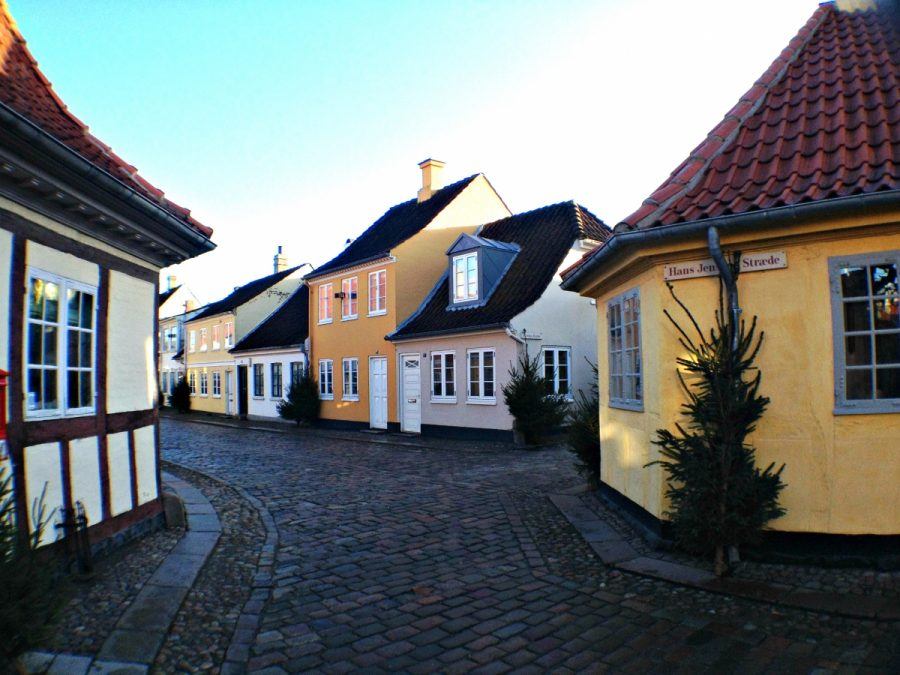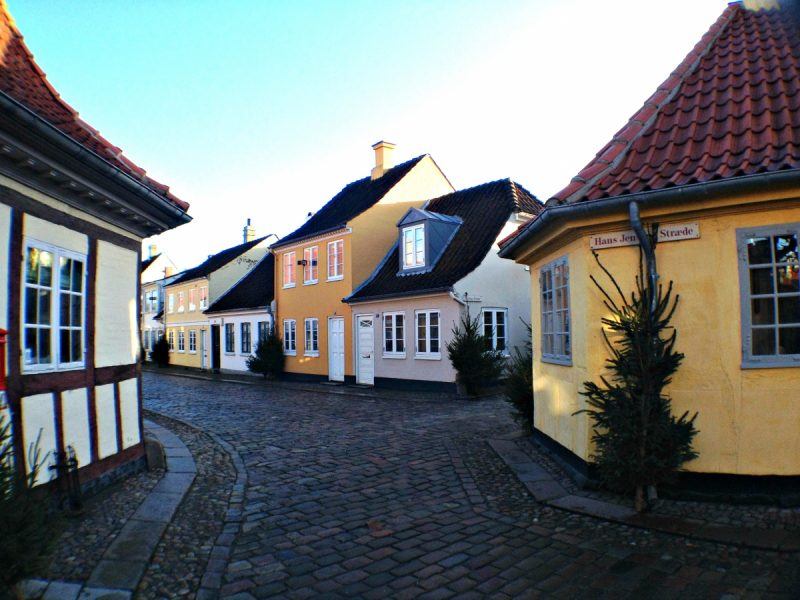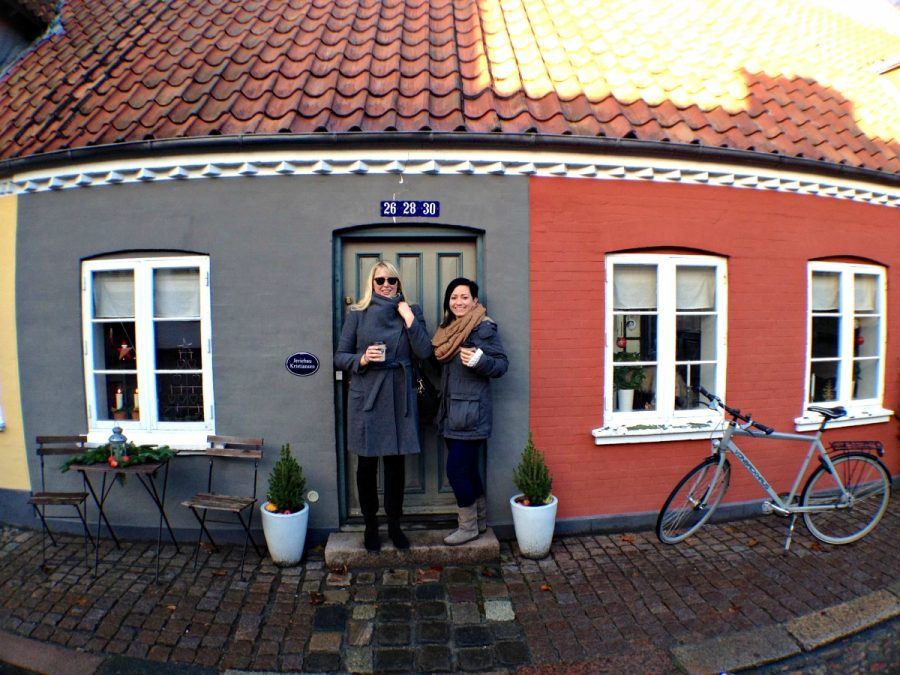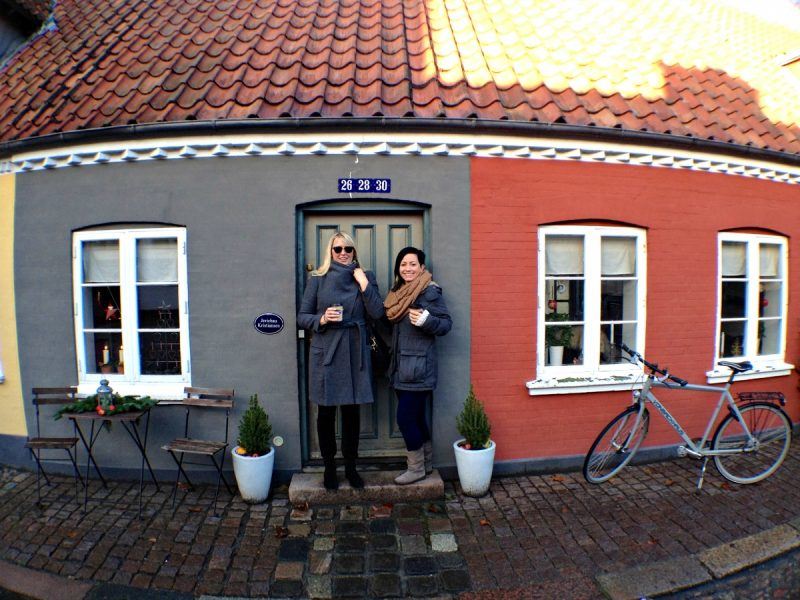 If you ever want to meet someone strikingly proud of their country and heritage, get to know a Dane. Particularly one from Odense. For years, Jeanett had raved about her hometown to me and told me how charming and quaint it was, despite being the third most populous city in the country. It wasn't until I saw it with my own eyes that I really could believe it. Odense encompassed everything I missed about living in Scandinavia. I only had the chance to walk around for an hour or so, but by passing cozy cafe after cozy cafe, little design boutiques, and cobblestone streets, I knew Odense and I would meet again someday.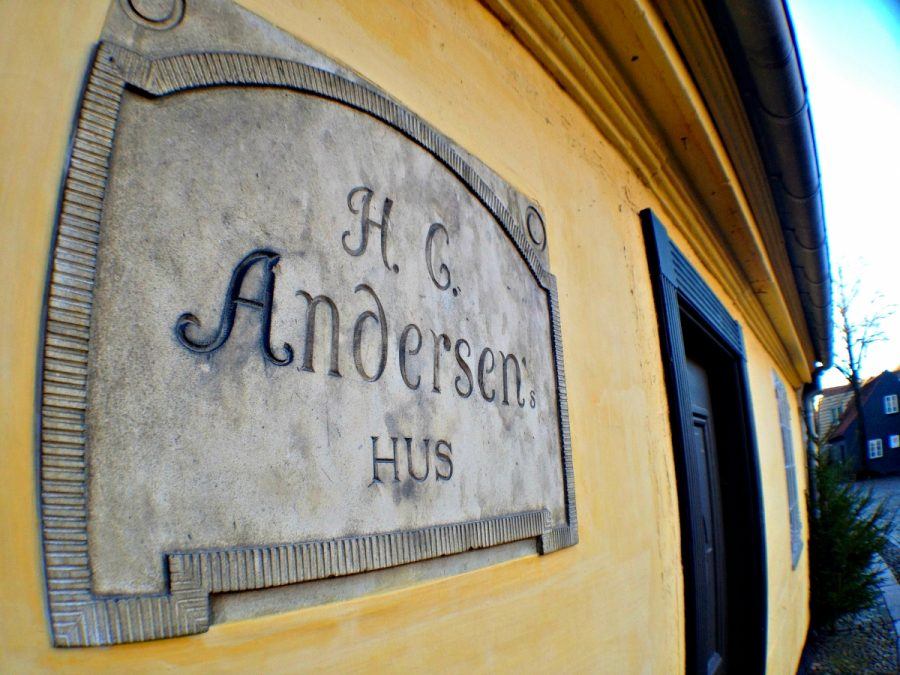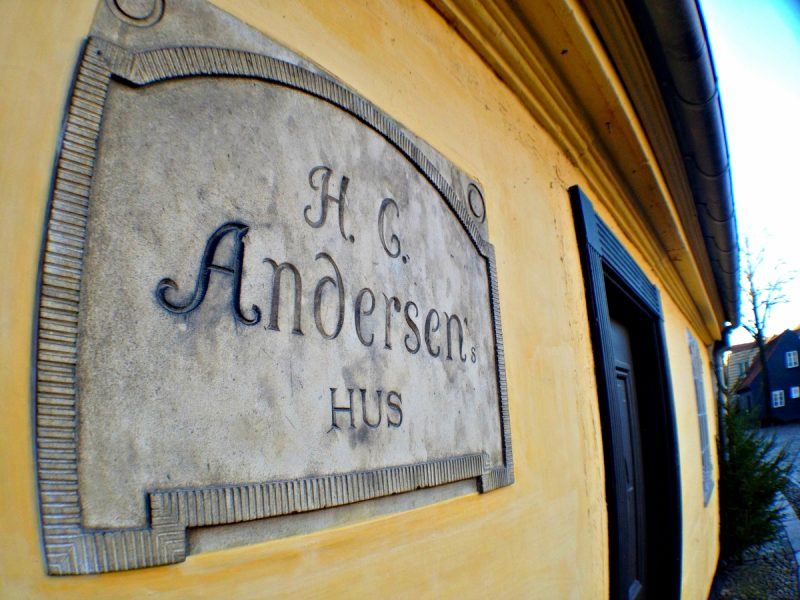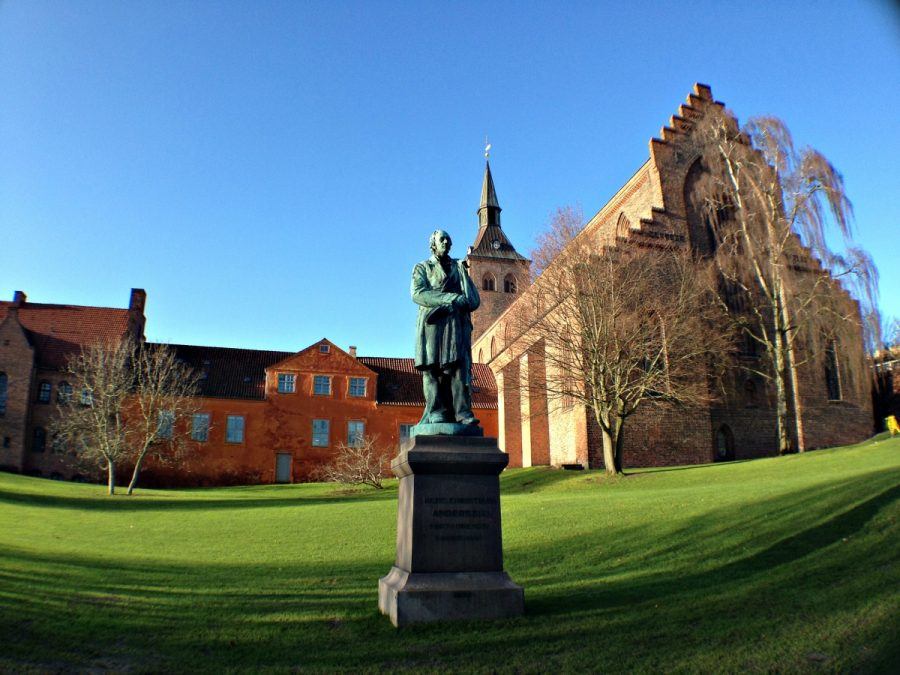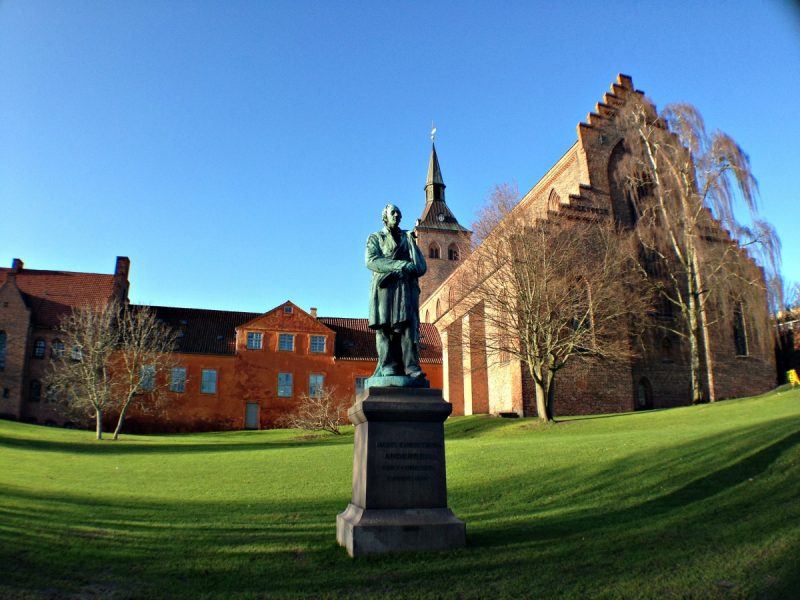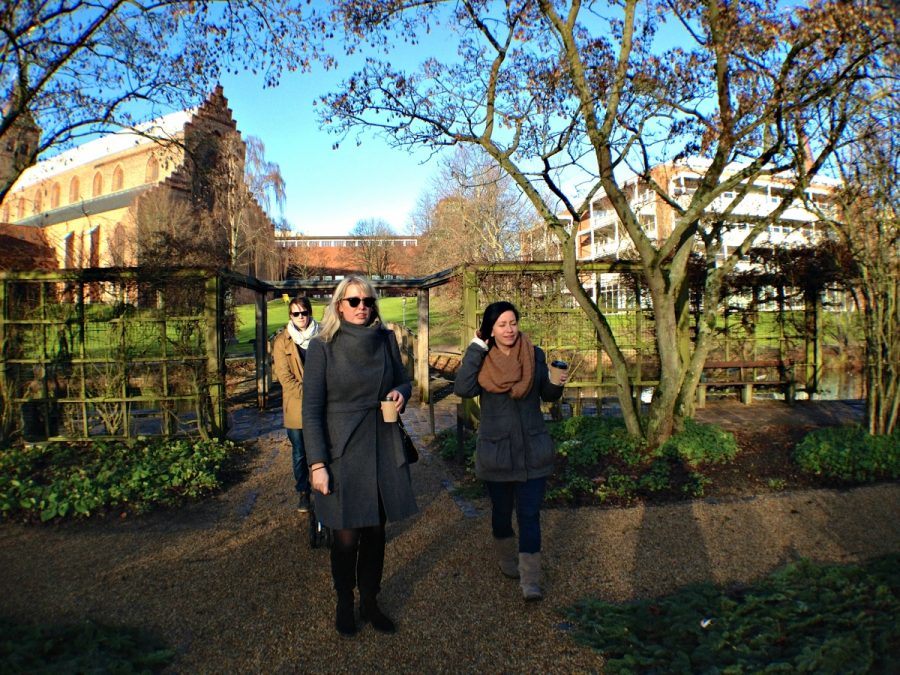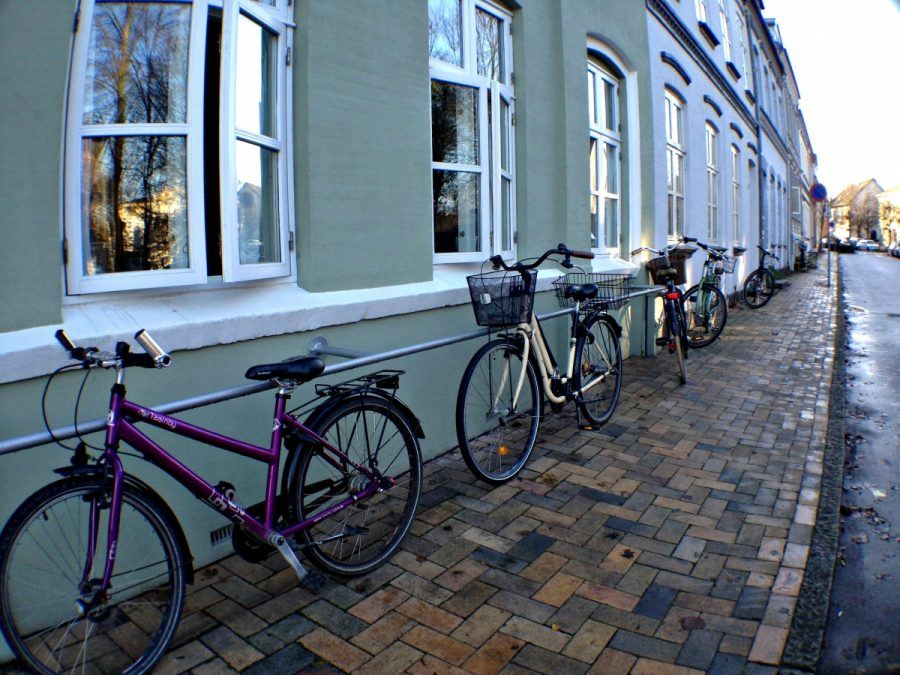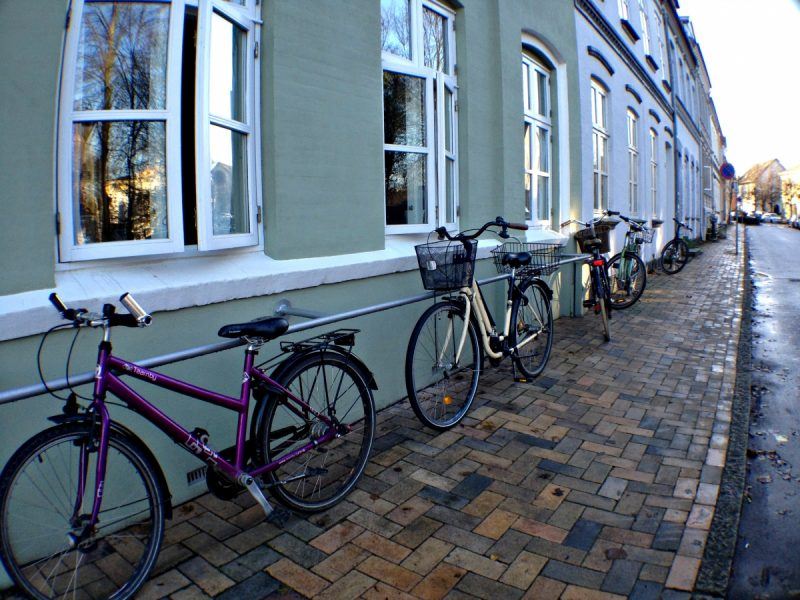 Odense is old. There is proof that people lived there even as far back as the Stone Age. Clean and well-maintained, Odense is also the birthplace of Hans Christian Andersen, the fairy tale writer who wrote notable stories such as The Little Mermaid, The Emperor's New Clothes, Thumbelina, and The Ugly Duckling (among hundreds more). It is home to tennis star, Caroline Wozniacki. And perhaps, most excitingly to me, it is the home of Mø, one of my favorite musical artists.
My time in Odense was very short-lived, but it gave me a taste of what Odense has to offer. And while it is a quieter, more peaceful kind of city, it definitely reminds me of everything I love most about Scandinavian cities.
Thanks for the amazing hospitality Jeanett and Tim! Can't wait to make it back there!