I always want to proclaim that 'I'm not a city person'.
But the fact of the matter is that I am very much a city person and I get restless when I am in an area where there is little going on and not much to do.
I'd still rather sit at home with my dog, but I love my options.
When I was recently in Helsinki in winter, one of my favorite European cities, I had the chance to book an activity day with the Nordic Bloggers' Experience and when I saw Nuuksio National Park on the list, I jumped at it without hesitation.
There were food tours, design tours, flying drones over Helsinki (and I even had my drone on me!), but, I had to consider the thing I miss most when I am in Frankfurt and nine times out of ten, it is accessible and clean nature.
I was really excited to get that confirmation back telling me I was going to take a day trip from Helsinki to Nuuksio National Park in Espoo, Finland.
Planning your winter trip to Helsinki last minute?
Below are some of the top tours, hotels, and more! Donʻt forget to plan ahead when visiting Helsinki and nearby!
Top Experiences and Tours in Helsinki:
Top Lodging and Hotels in Helsinki:
I didn't know too much about Nuuksio National Park except that it looked pretty.
But, it was really hard to judge just how pretty it was because it was still located in close proximity to Finland's two largest cities, Helsinki and Espoo.
We have a city forest in Frankfurt right outside of the city and it is loud, littered with trash, and it seems to me that trees are being cut down at a strange rate when I was told that this was a protected forest. I don't love going there.
I had hoped Nuuksio would be different.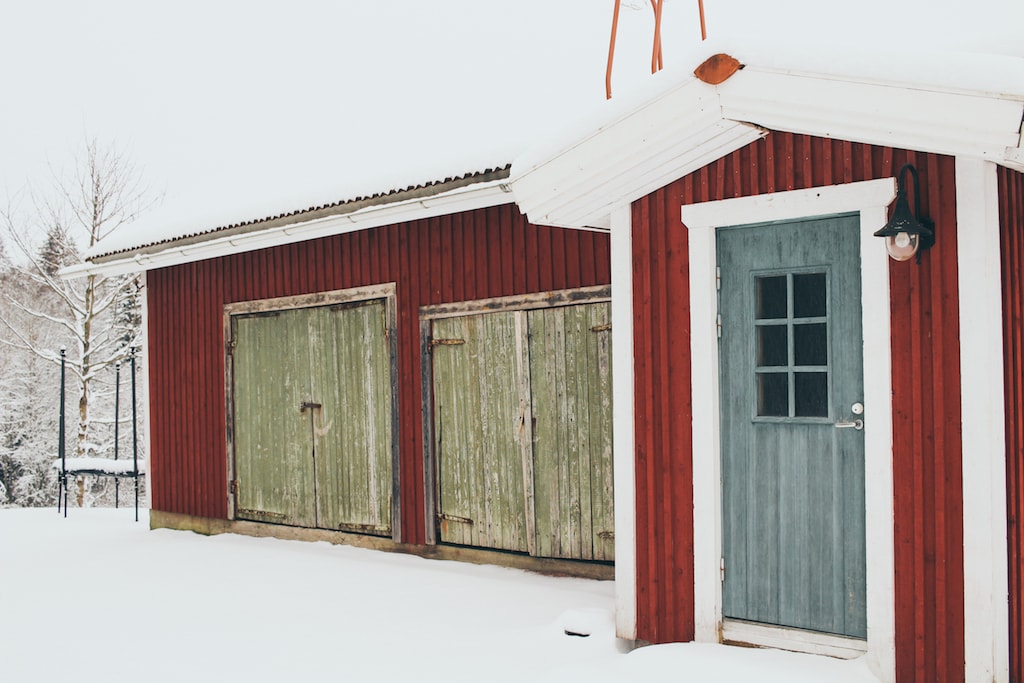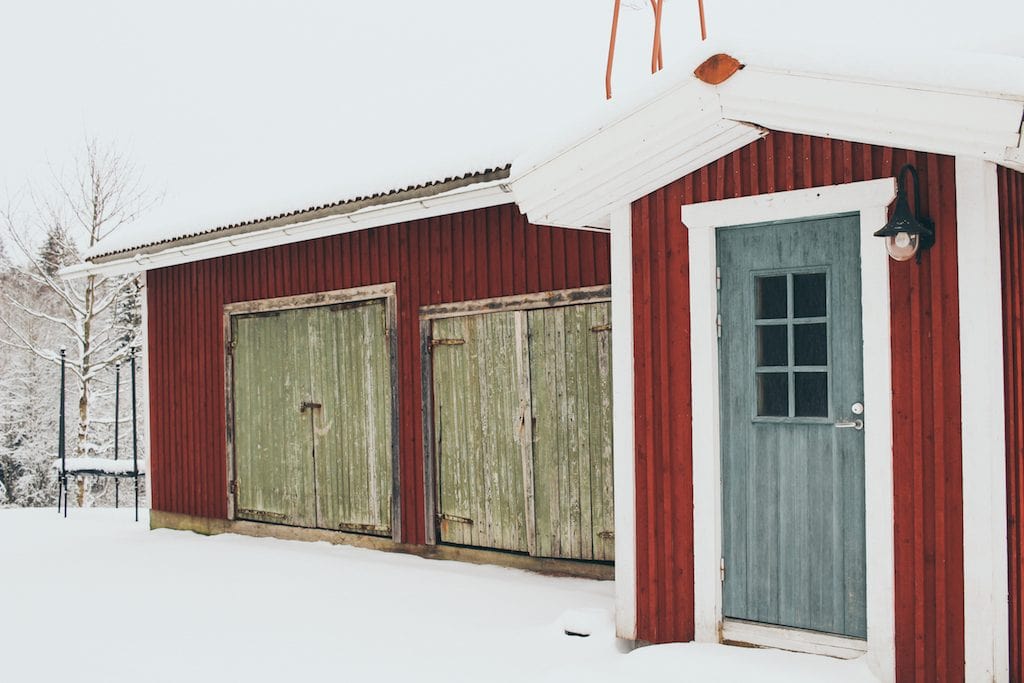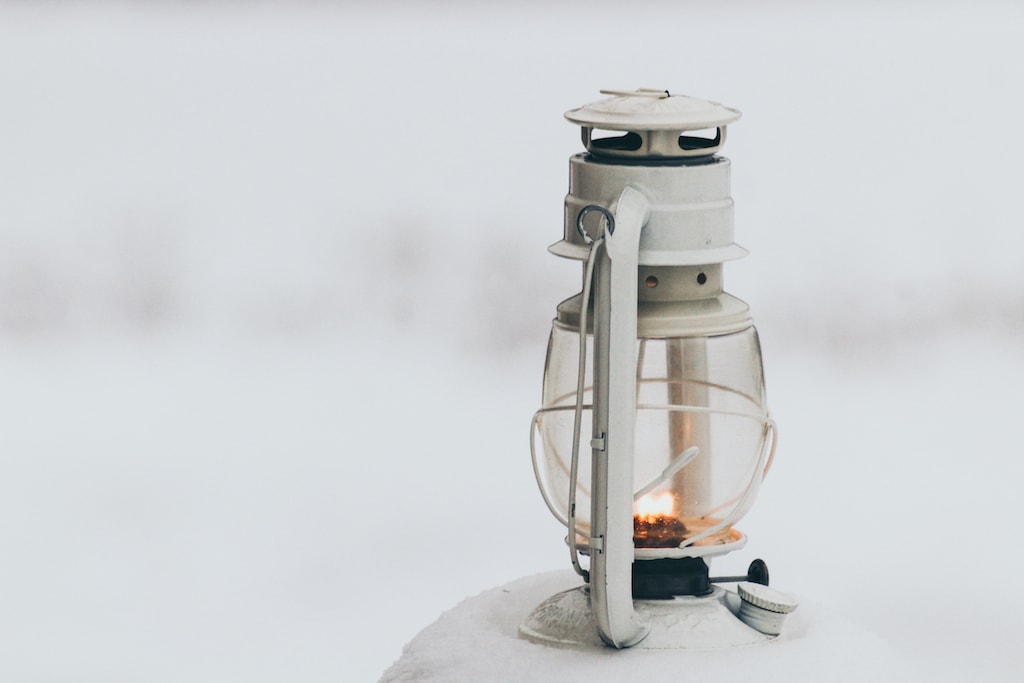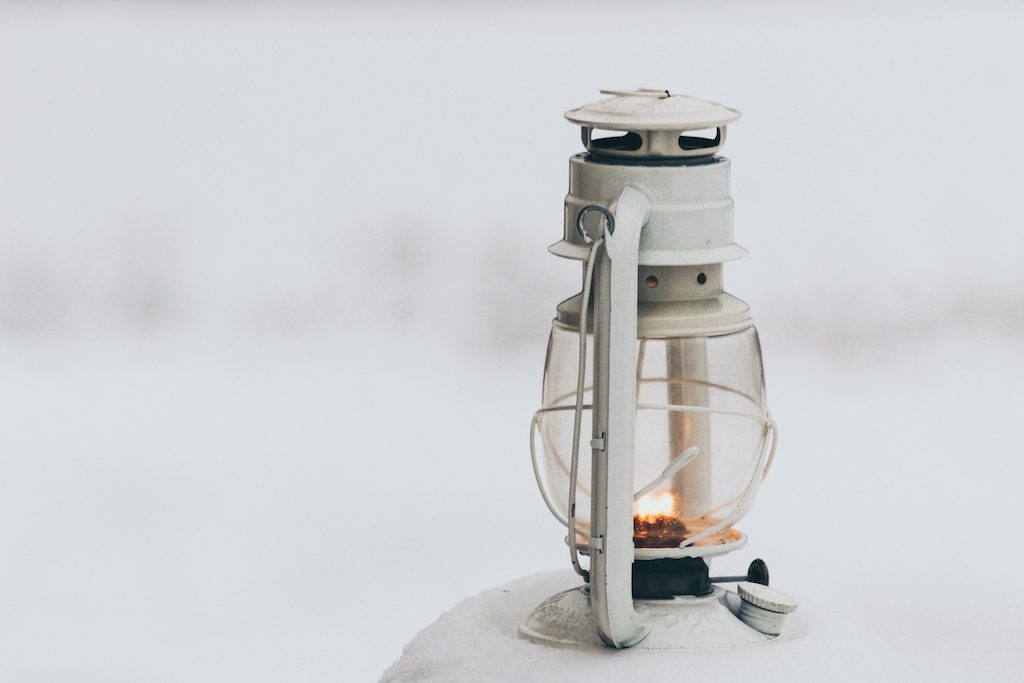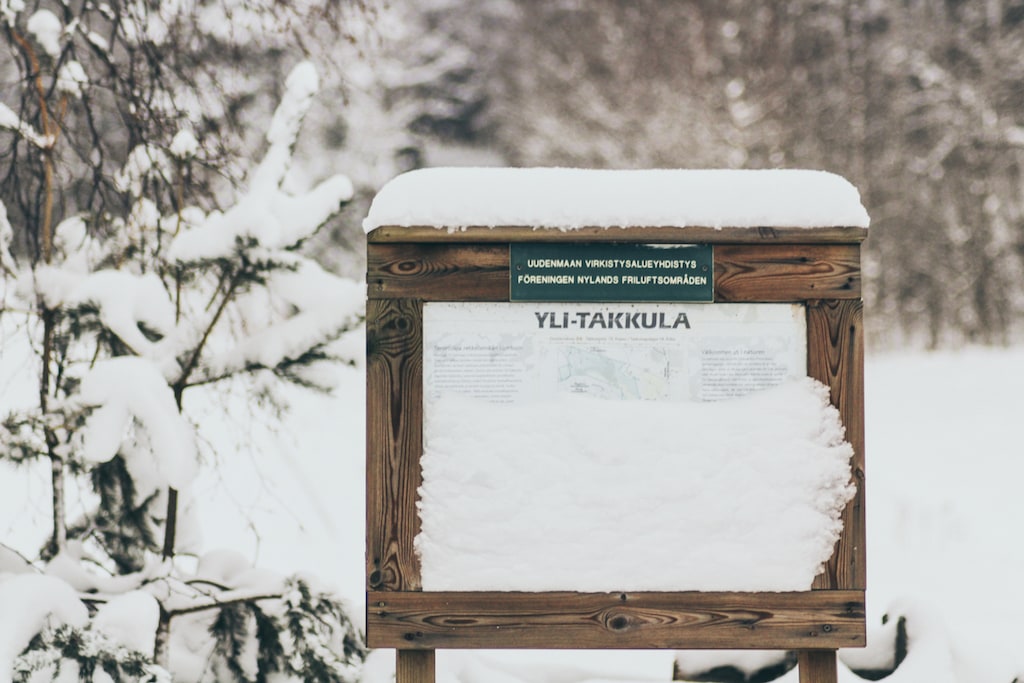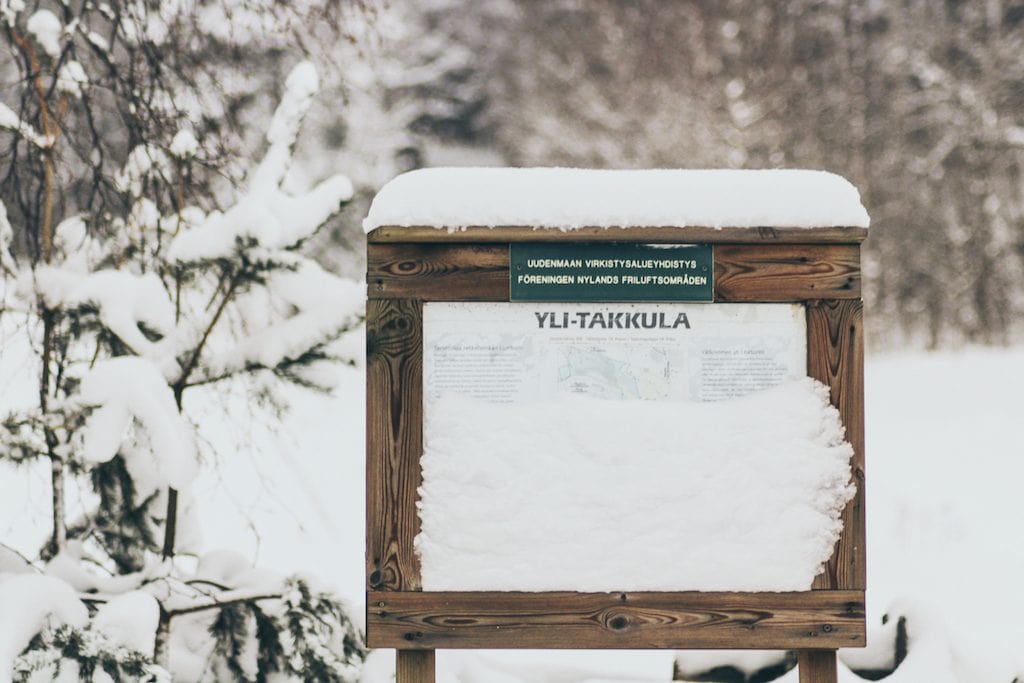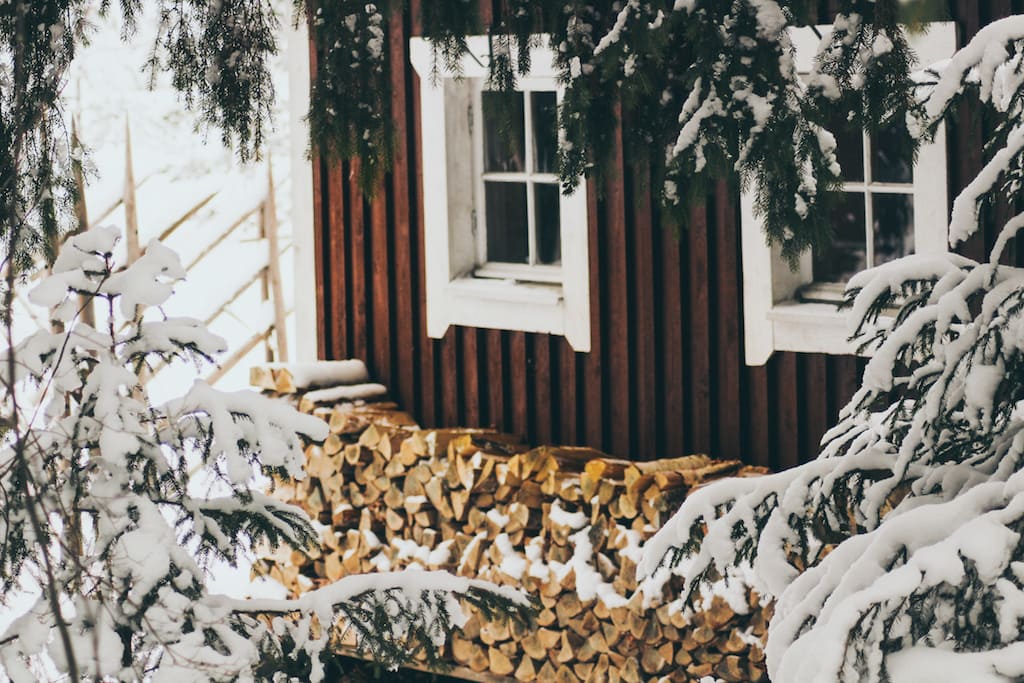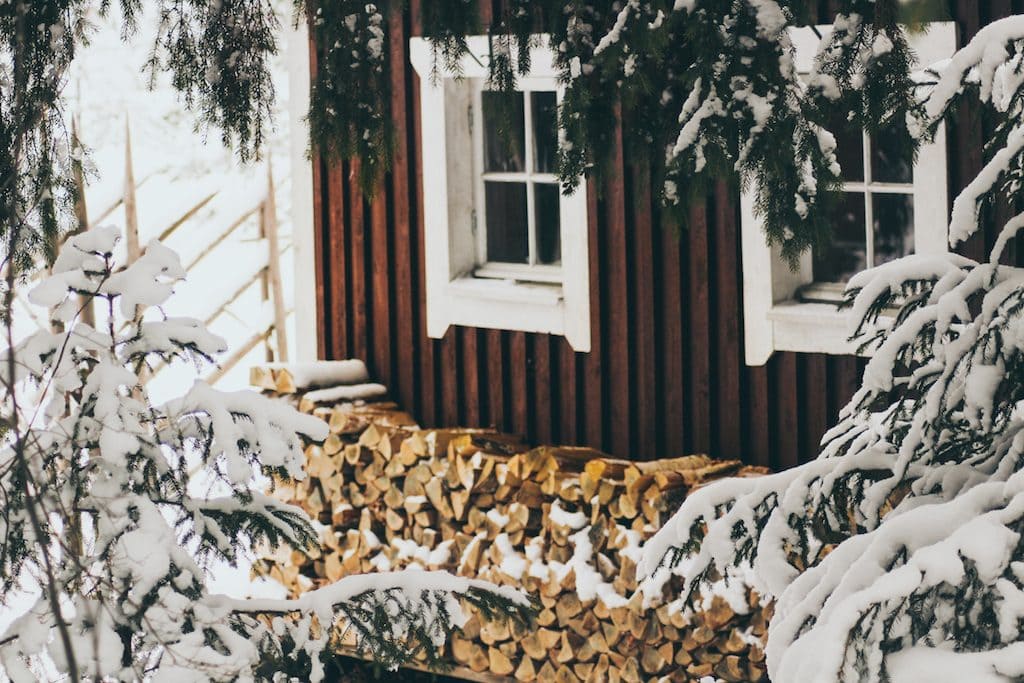 What to Do in Winter in Nuuksio National Park
I was absolutely stopped in my tracks once we arrived at Nuuksio National Park on our day trip from Helsinki.
It was snowy, brimming with stately pine trees, and probably one of the most scenic places I've ever seen during winter.
And, if you plan it right, it is one of the best free things to do in Helsinki (well, close to it!).
1. Snowshoeing
We started our day at Eventure's basecamp Yli-Takkula and made our way out on snowshoes out to the lake.
I have to admit, I was super scared about putting snowshoes on again as I didn't fair well with them up in Lofoten the month prior.
Funny enough, I don't think I had them on properly in Norway and that was where my troubles stemmed from. I had absolutely no issue with them at Nuuksio.
The landscape was not very hilly at Nuuksio though, unlike the trails we explored in Norway.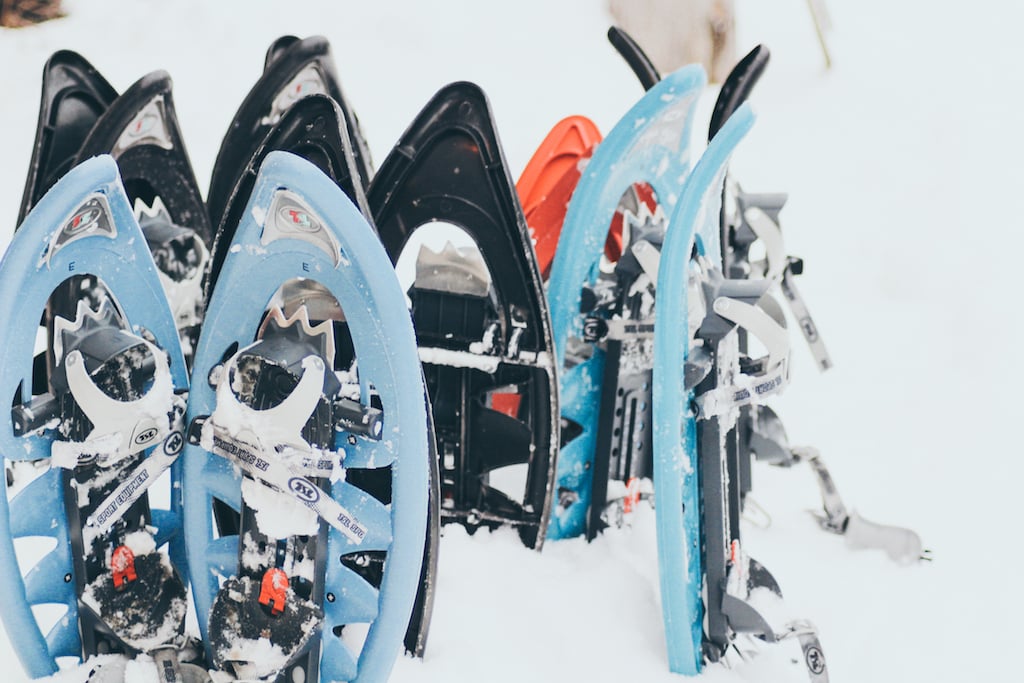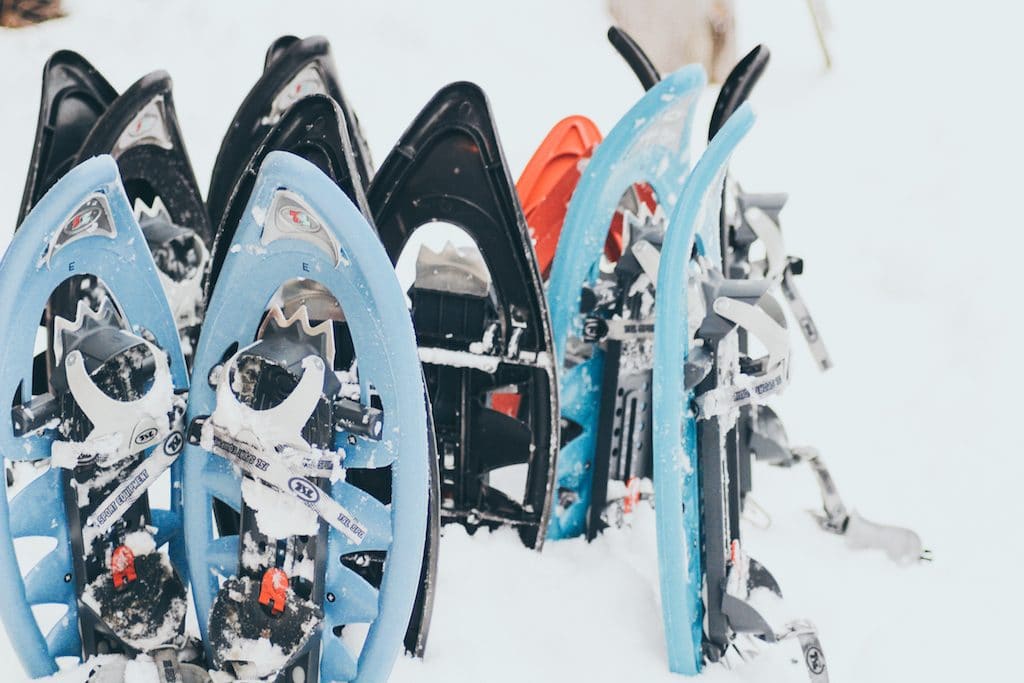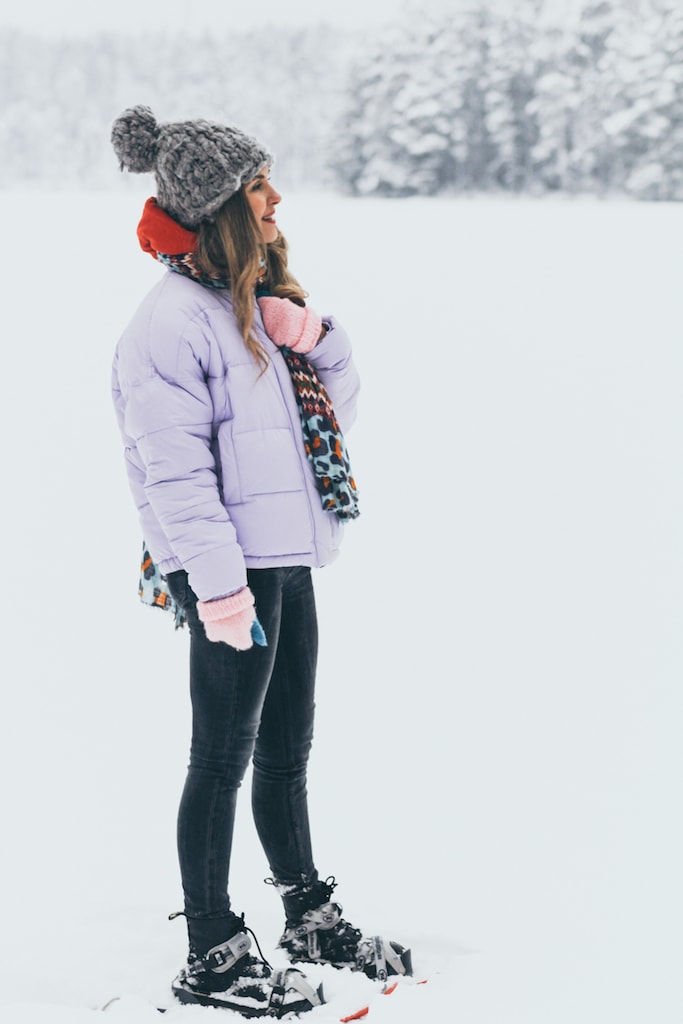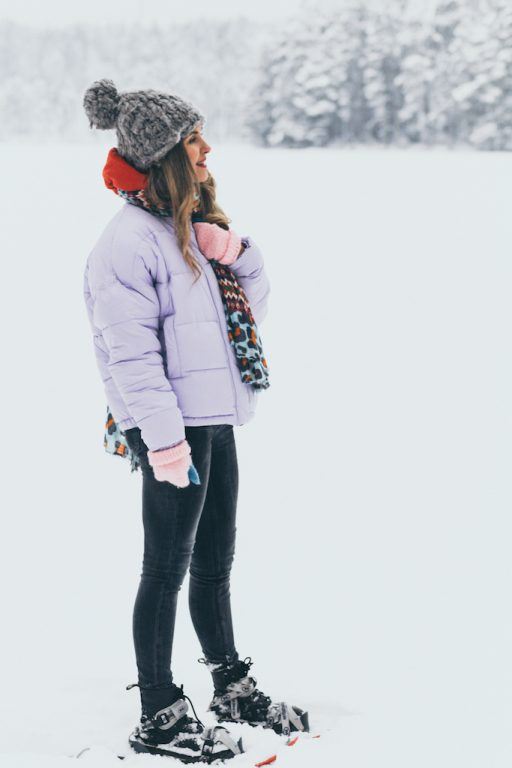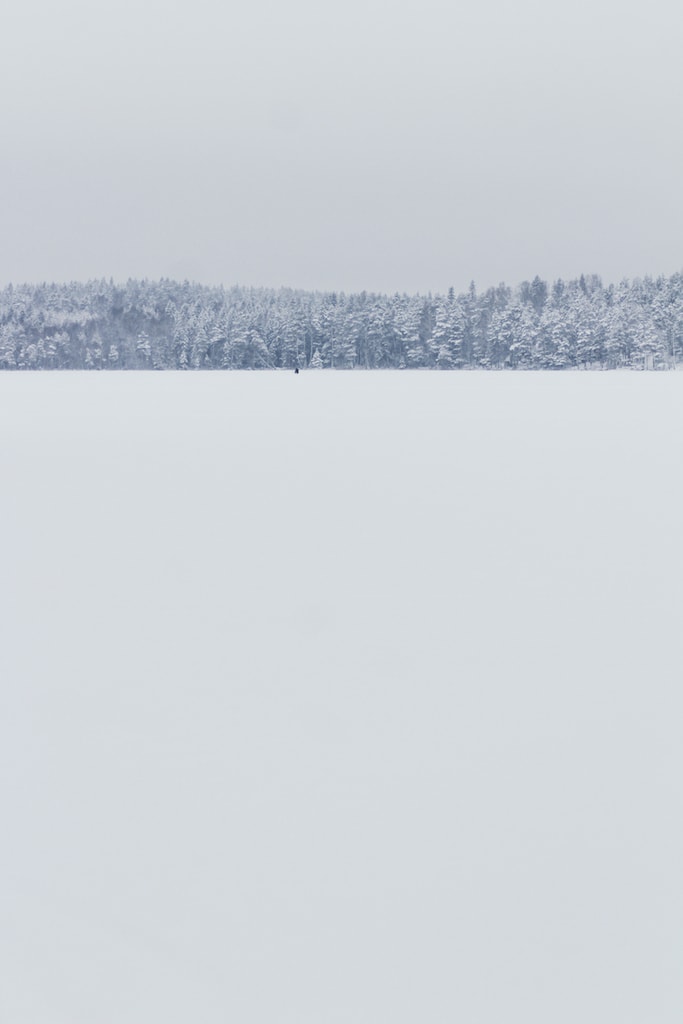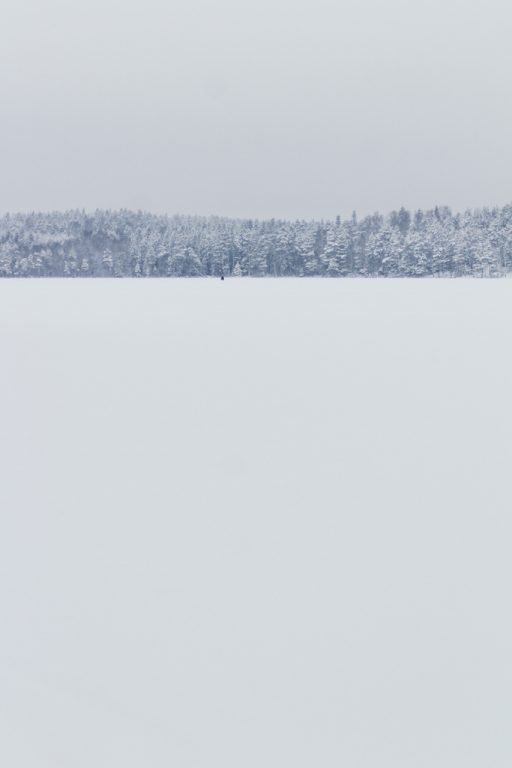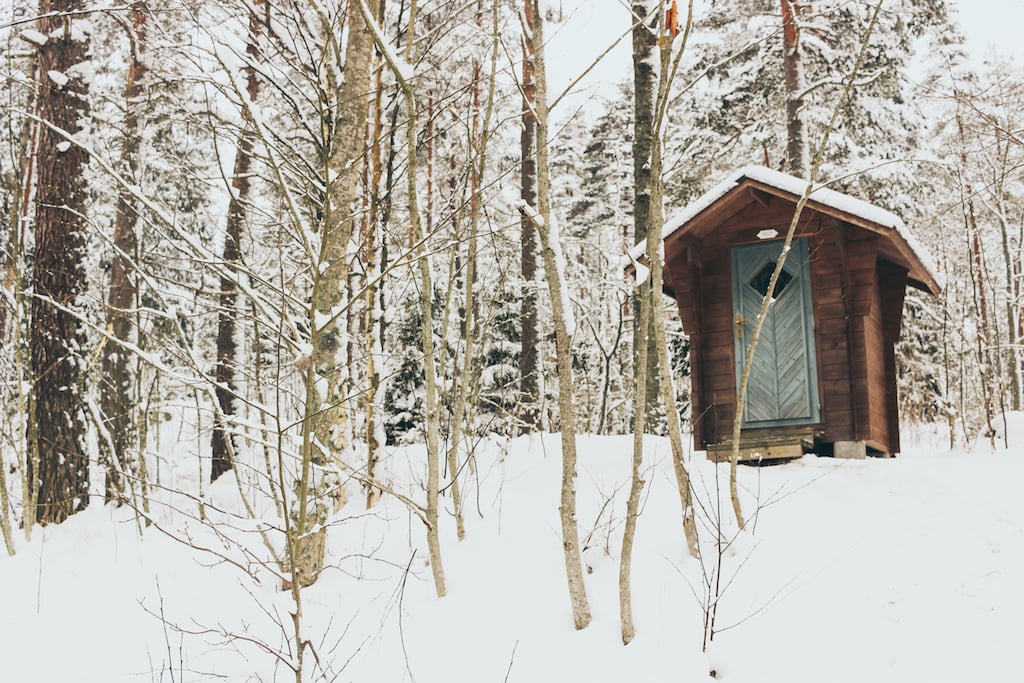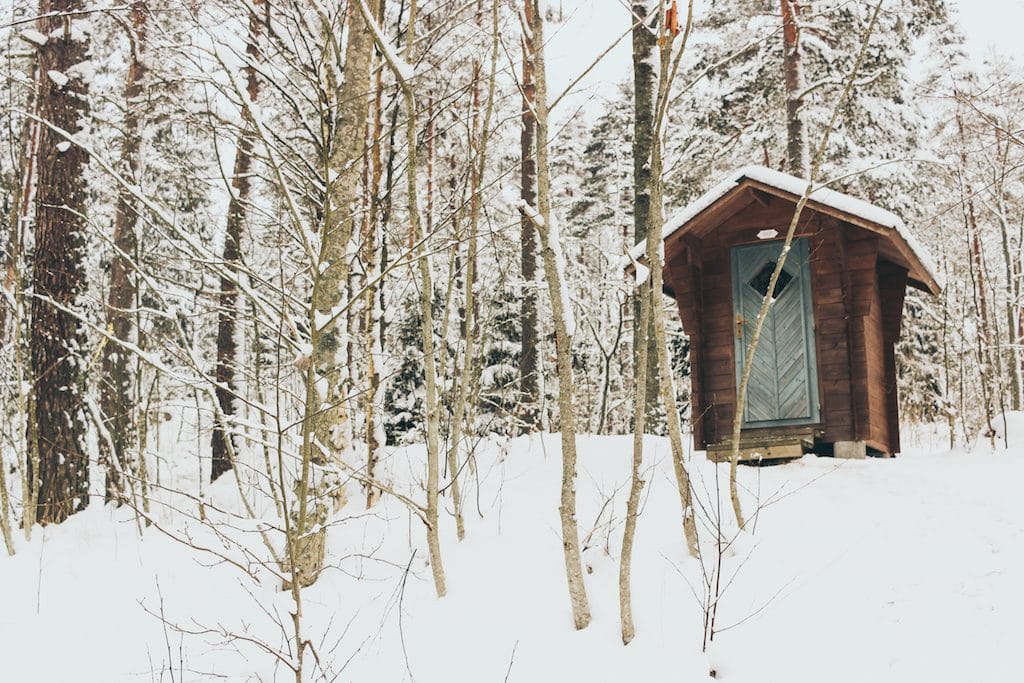 2. Ice Fishing
Once out to the lake, we had the opportunity to try our hands at a little ice fishing.
Suffice it to say, I caught no fish and was not particularly great at it. But, it was fun and we even got a glimpse of a local on the lake doing it.
Just remember to be dressed warmly as the temperature will take no mercy on you if you don't! And standing still waiting on those fish to bite will not be pleasantly warm if not prepared.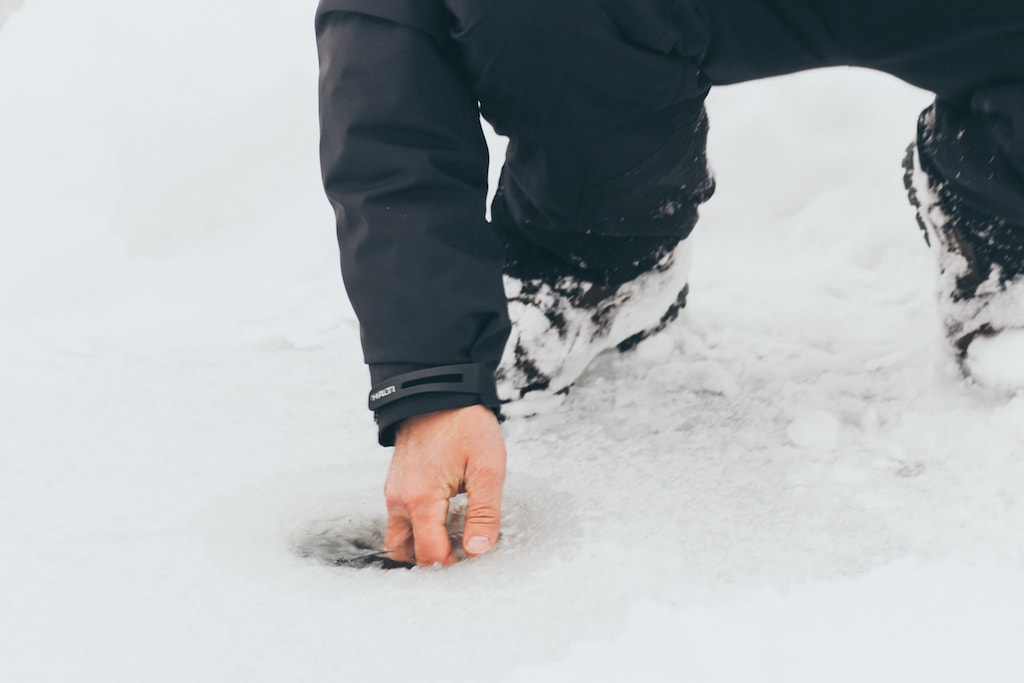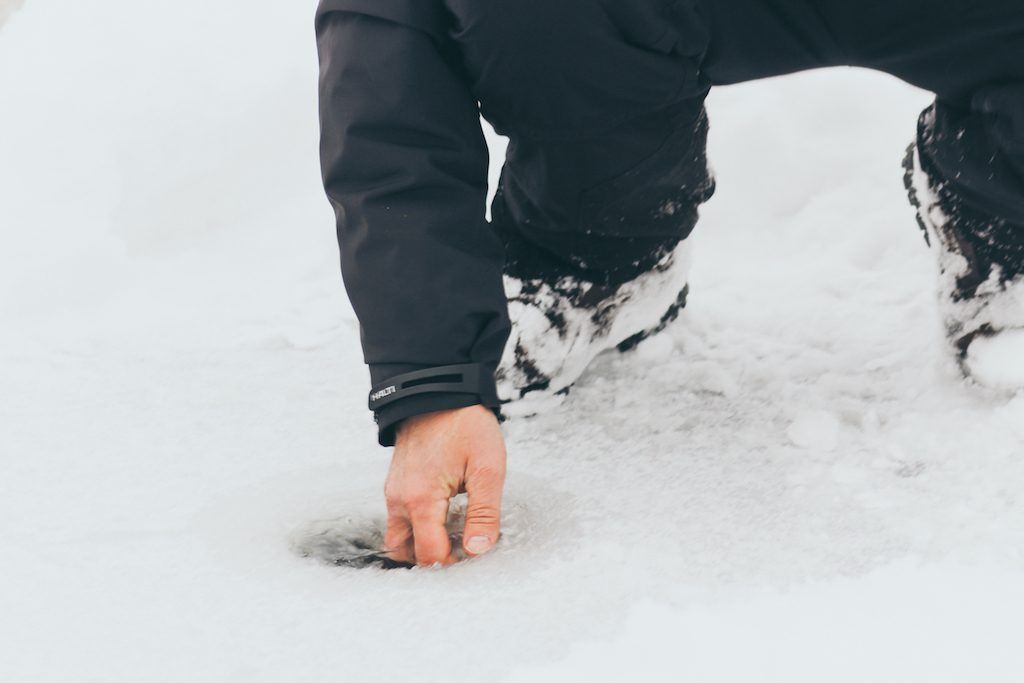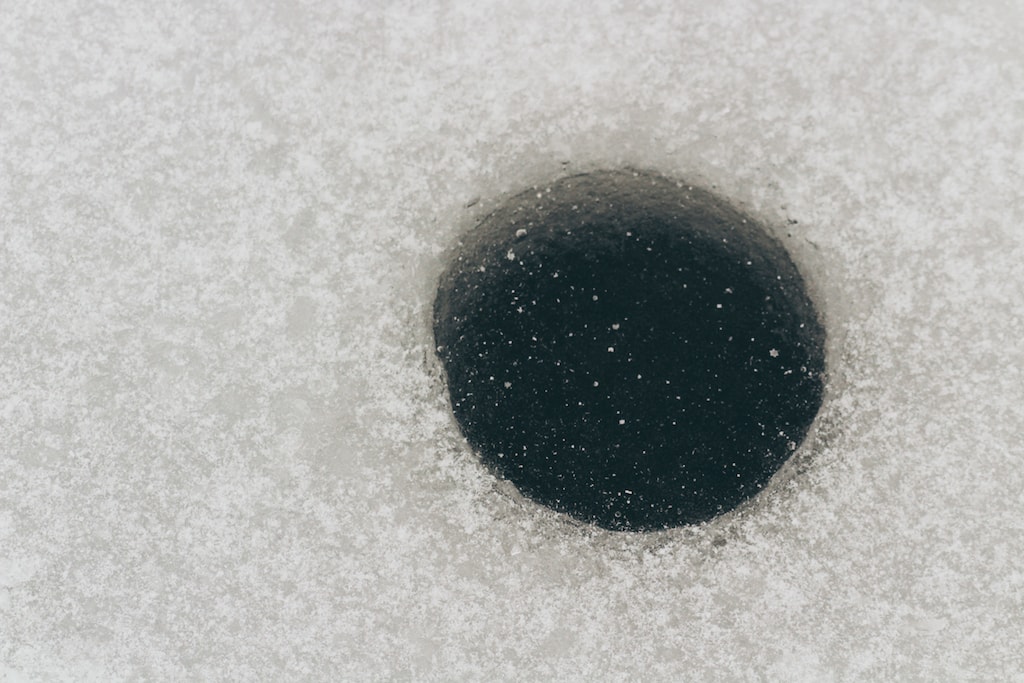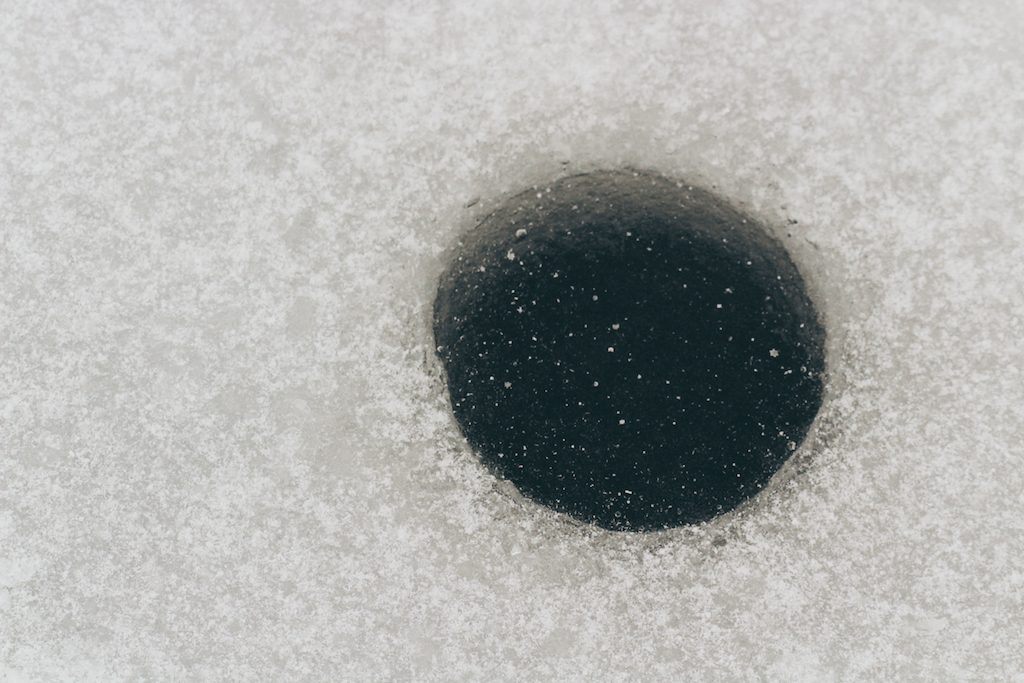 3. Admire the Scenery
This is probably the most obvious one, but the scenery was just spectacular.
Unfortunately, we didn't see any bears (probably 'fortunately' depending on who you ask), but the extraordinary landscape was a sight for one's eyes.
It was just so peaceful and relaxing- and to think you're in between the two main cities in Finland and can find such natural beauty!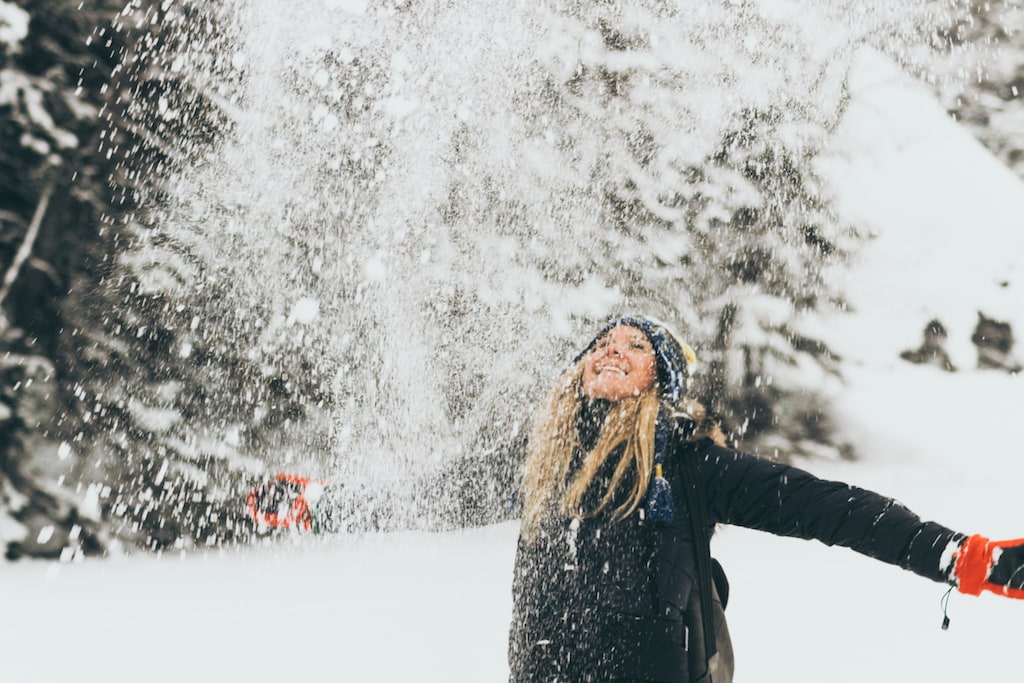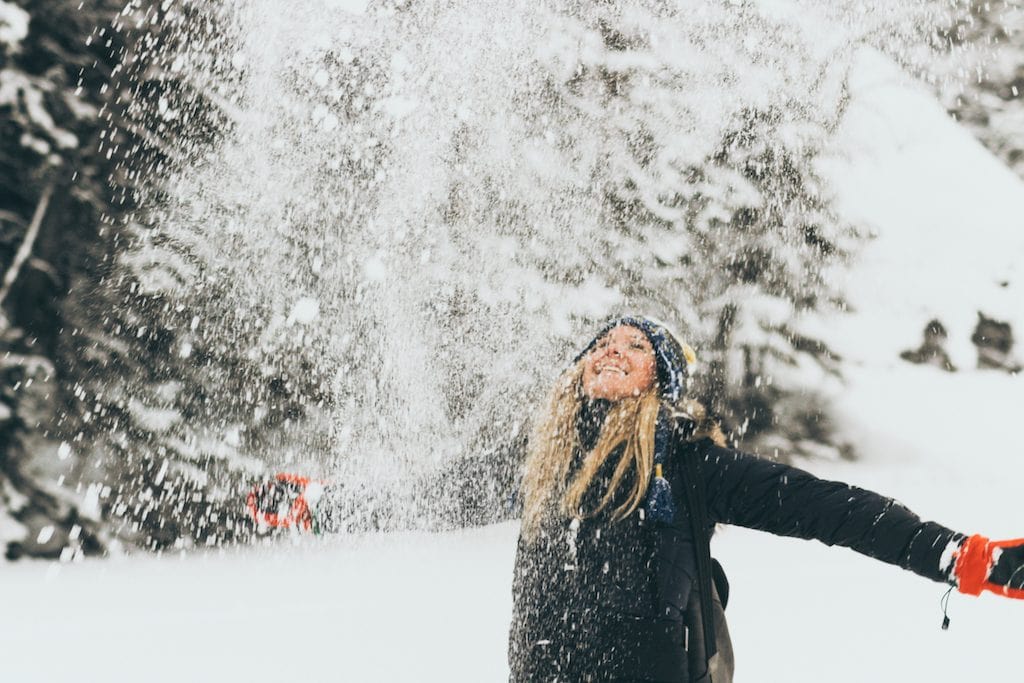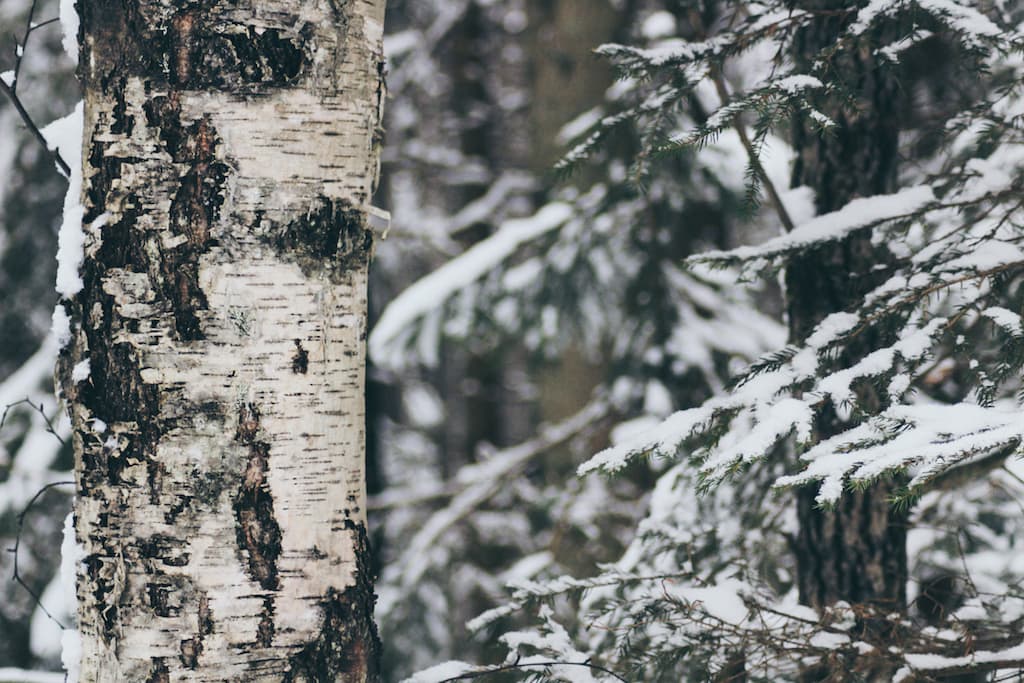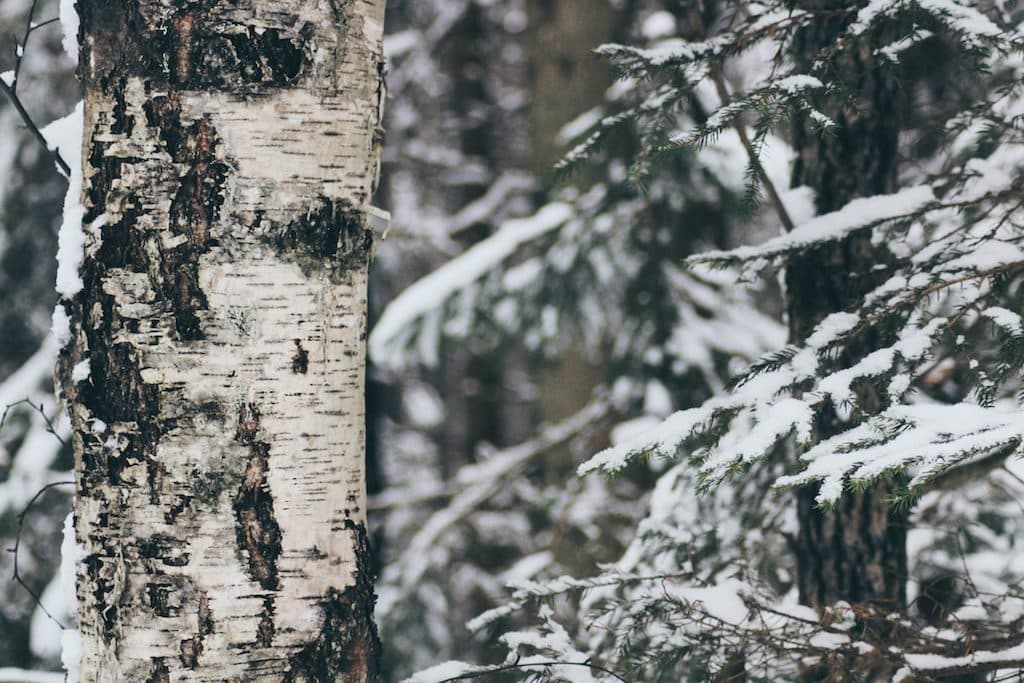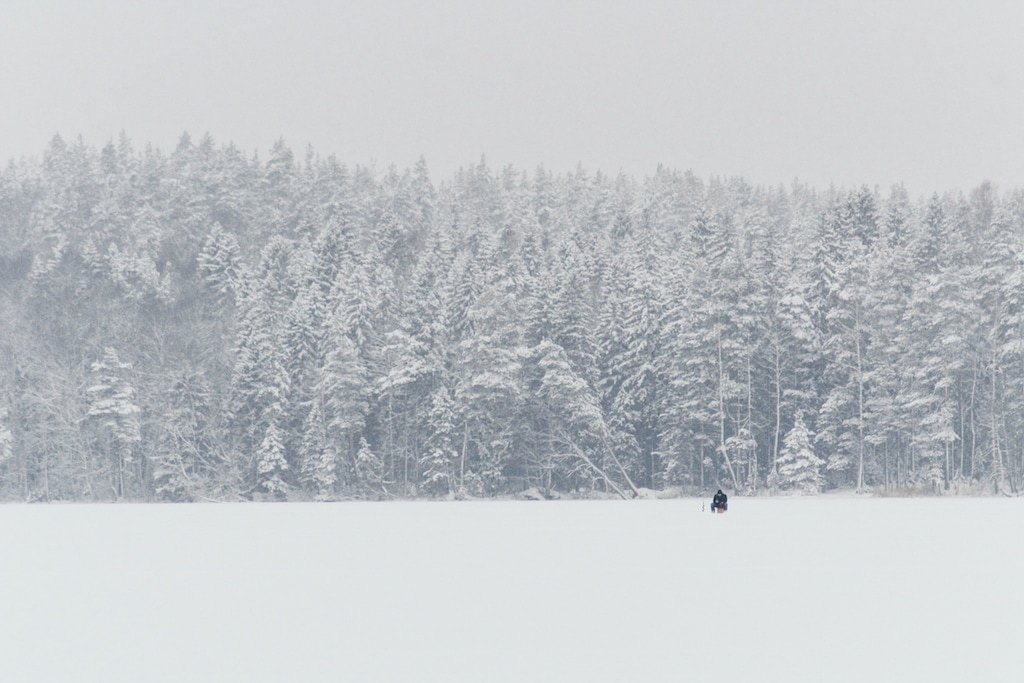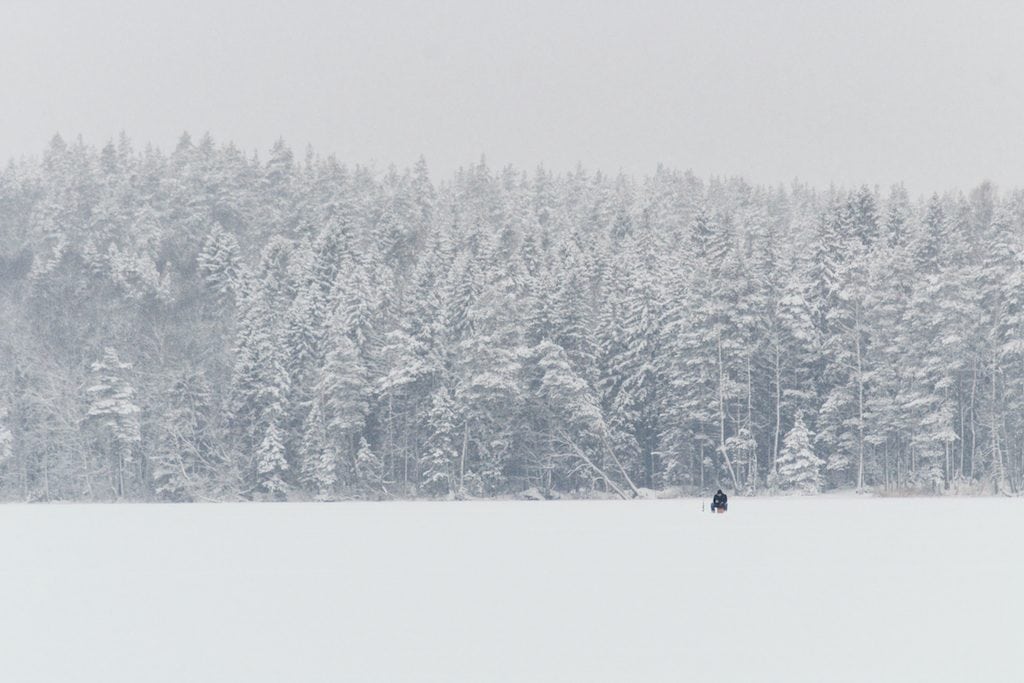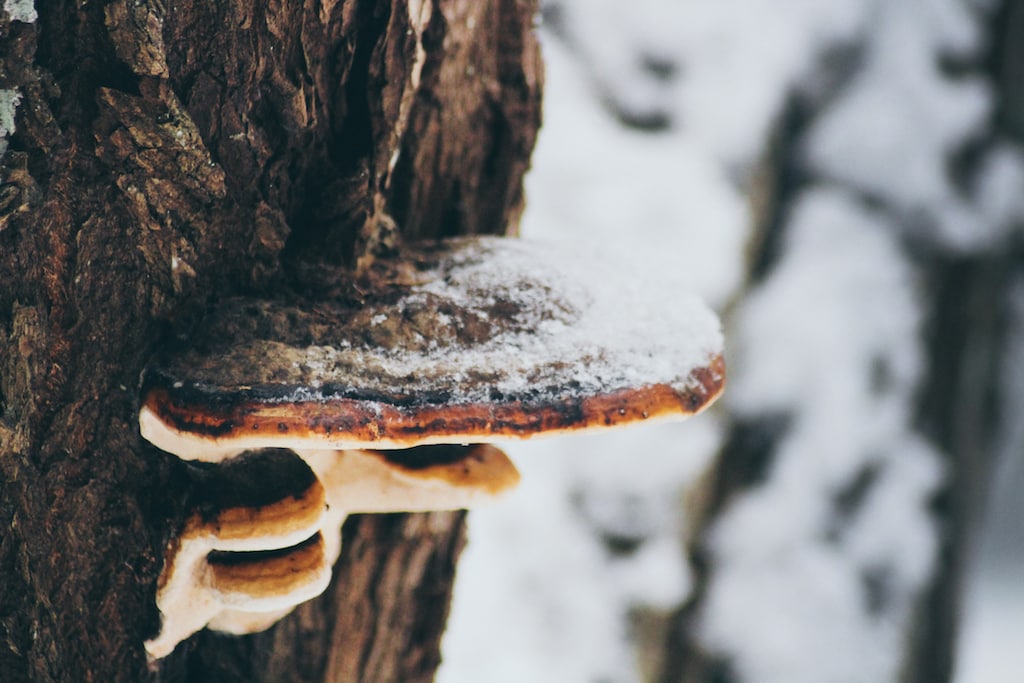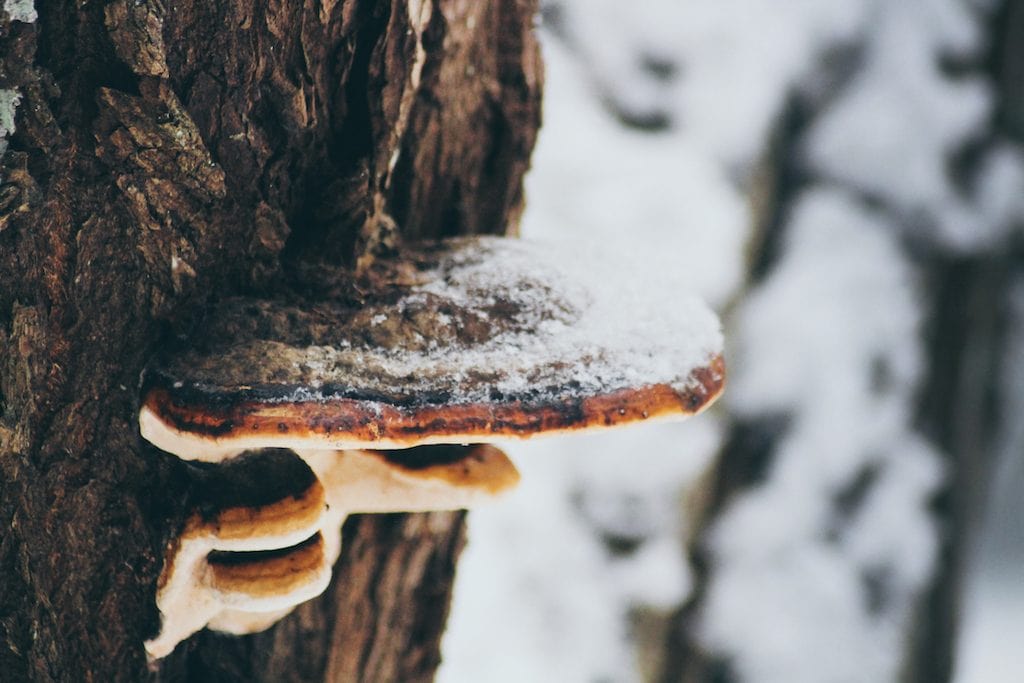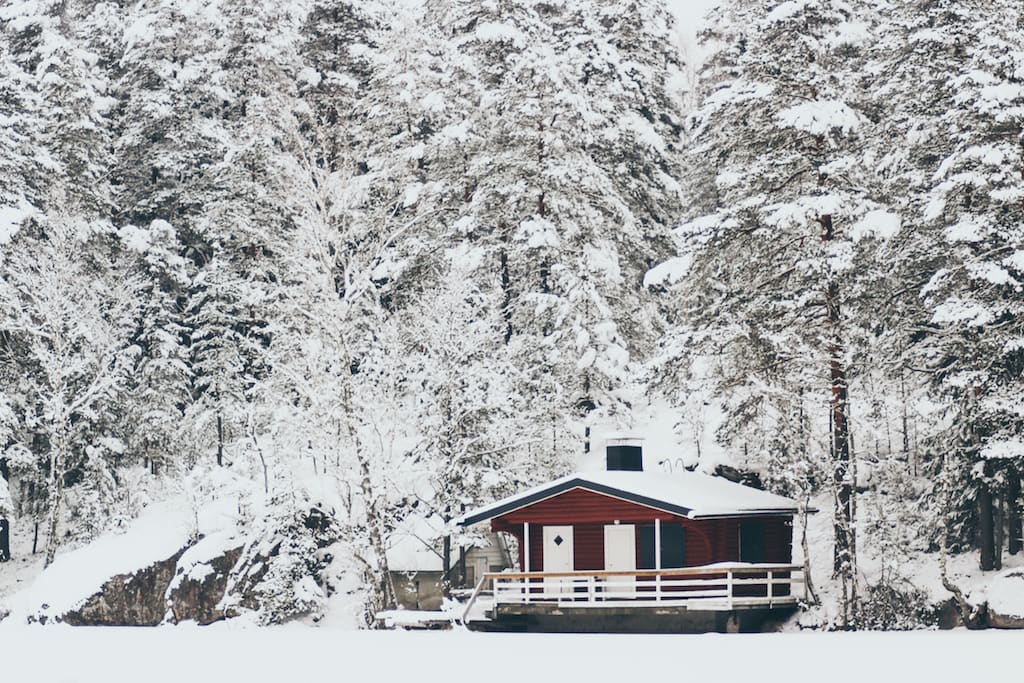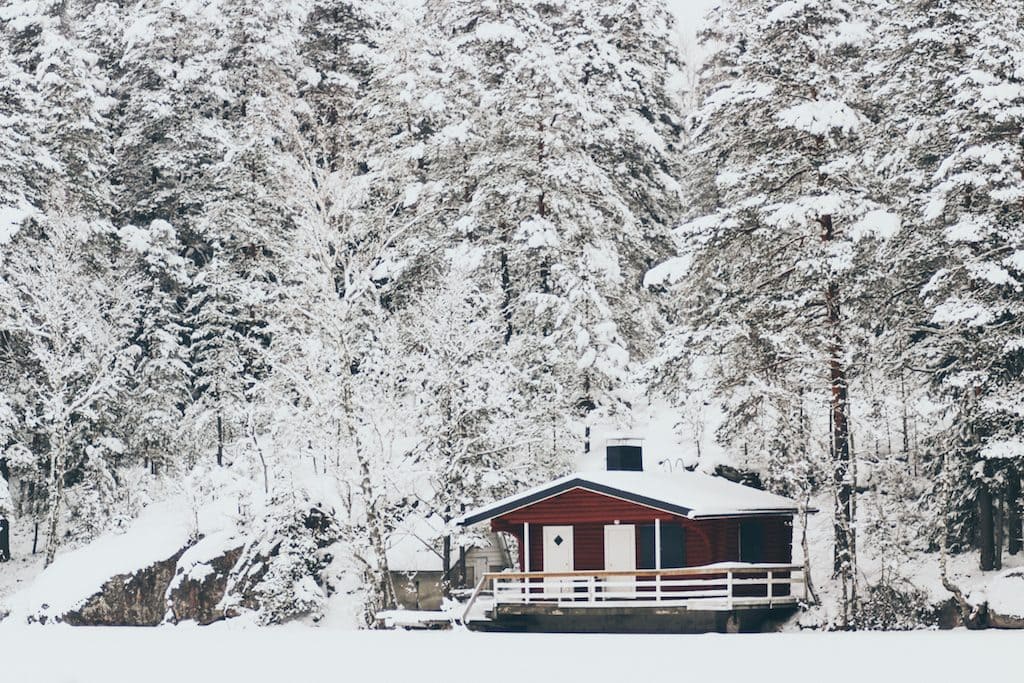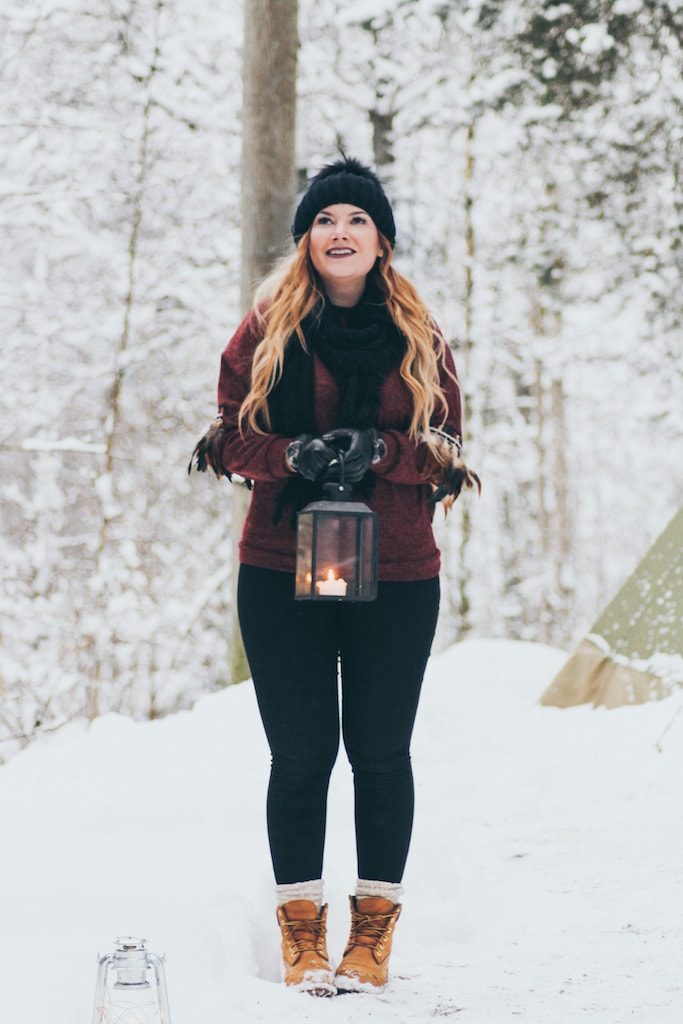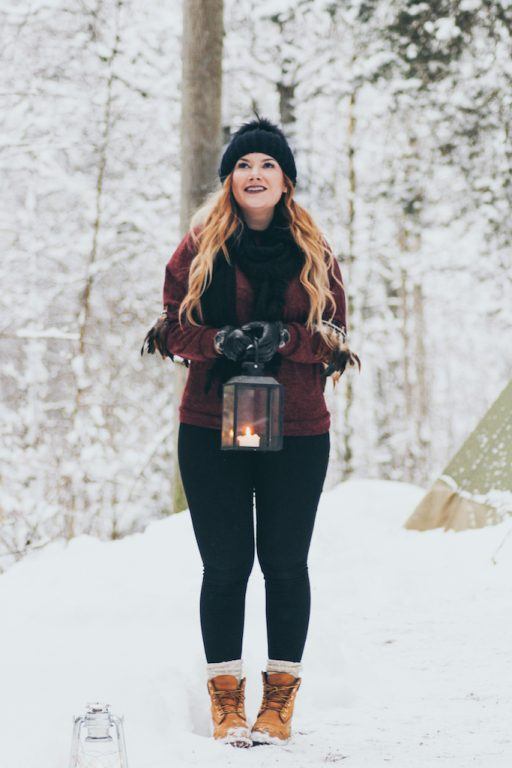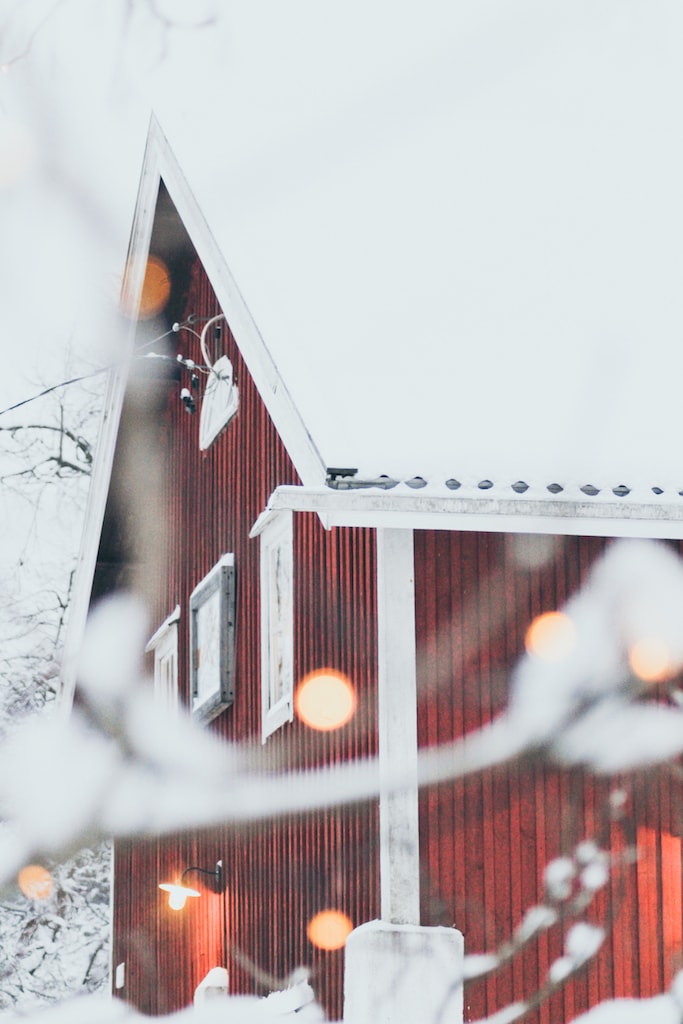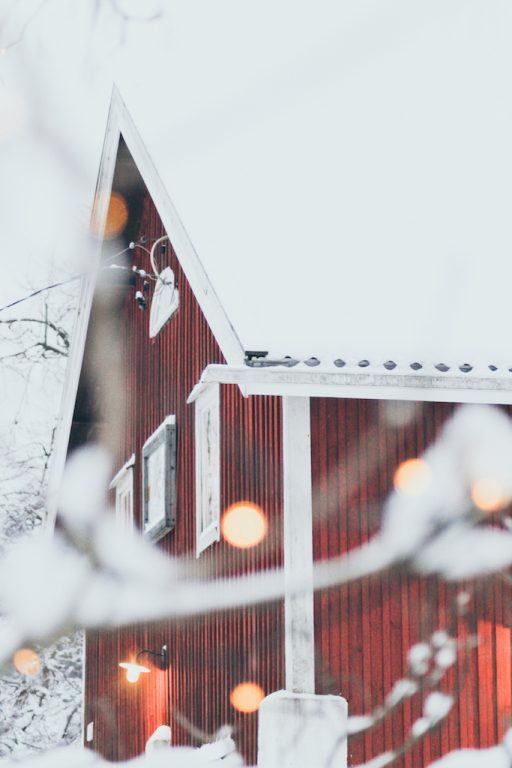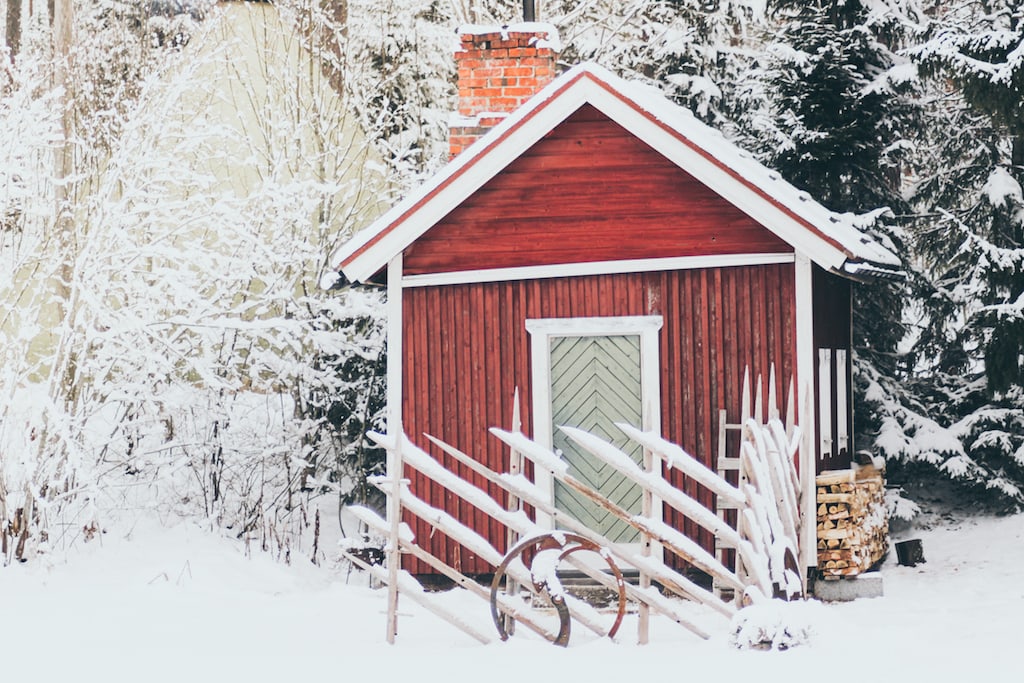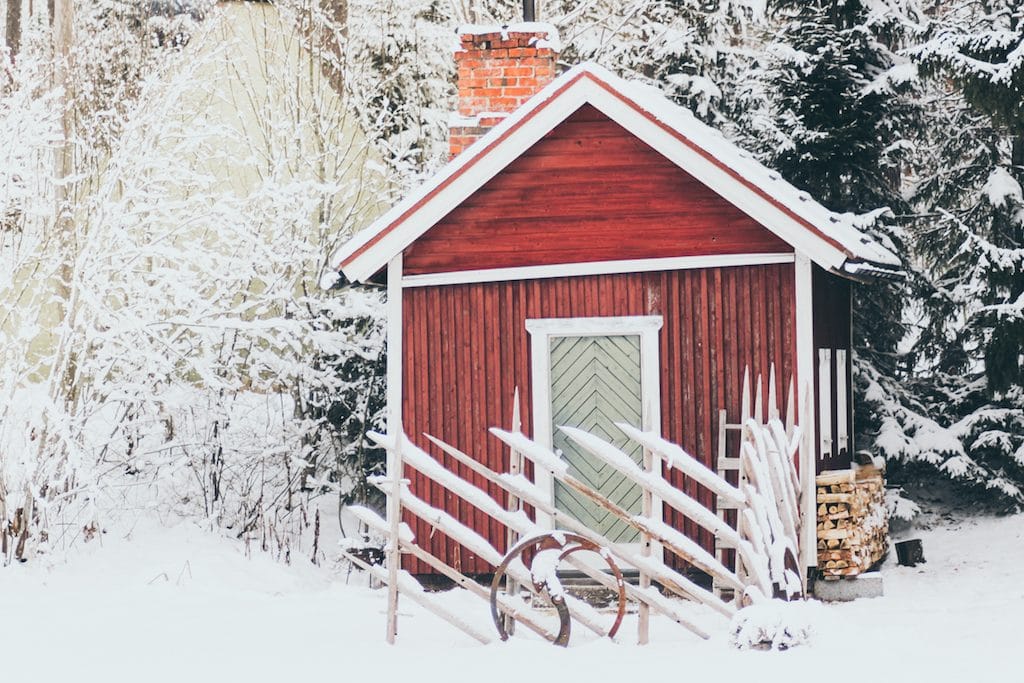 4. Enjoy Pancakes and Coffee in a Kota (Finnish teepee)
After our time outside enjoying the nature, we all headed into the kota, or teepee, that is traditional in Finnish Lapland for some pancakes and coffee.
While I wasn't too keen on moving to make myself a pancake, I was definitely down for a bit of coffee and watching others make them. Huddling around the fire in the kota was the perfect way to end our day in the forest.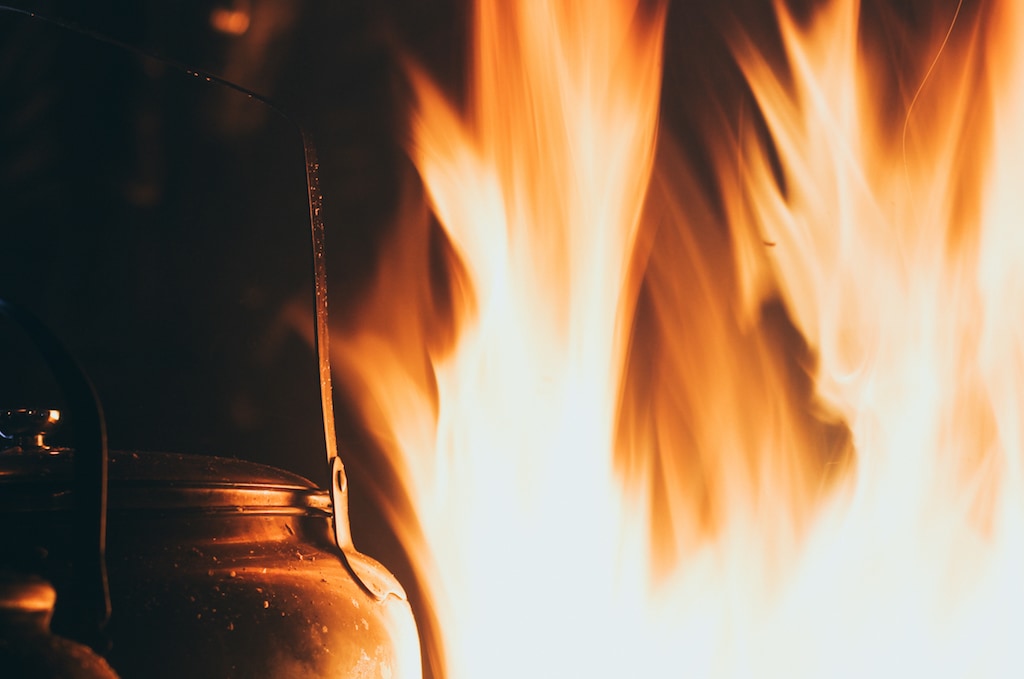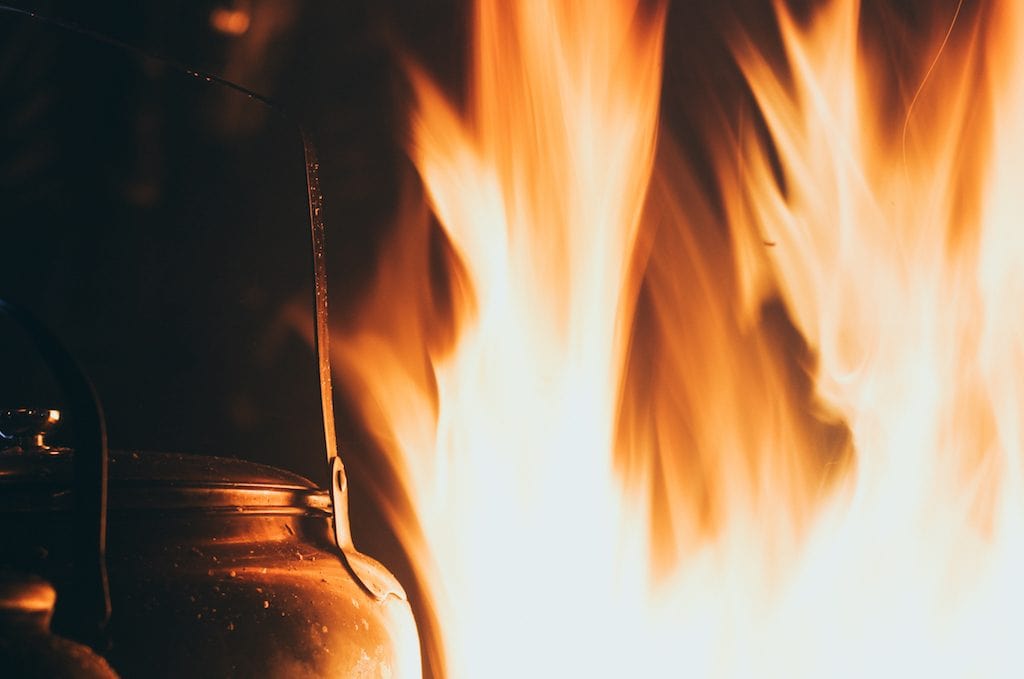 How to Get to Nuuksio National Park from Helsinki
Our trip was arranged by Visit Espoo with Eventure, a local outdoors recreation service that has been operating since 2005.
They have several summer packages available, but definitely inquire about winter opportunities with them as the day was an absolute blast and a must if you are spending time in Helsinki during the winter!
If you are unable to get a tour arranged with Eventure but still can't get out to the park in winter due to transportation or just the fear of going there alone, this tour is highly recommended and has high reviews and it will give you a taste of the local scenery.
If you are wanting to venture out to Nuuksio National Park without a tour, you can read more about how to do so here.
Camping in Nuuksio National Park
There are more camping opportunities at Nuuksio National Park in summer, but cabins and nature accommodation options do exist there during the winter at Nuuksio Hostel and Camping.
Click to check rates and availability.
While I think camping there is a feasible option during the summer, especially because there are longer days, I definitely recommend staying in Helsinki or even close by in Espoo during the winter months.
Where to Stay in Helsinki
I stayed at two different locations on this trip to Helsinki- the first was Helsinki B&B and the second was Scandic Park Helsinki.
Helsinki B&B: This local accommodation option is perfect for those that want to get to know the Finnish way of life and get to meet a host during their trip to Helsinki.
I stayed with the loveliest lady named Sari during my time in Helsinki and I was so busy that I regretfully didn't get to spend much time with her.
But, if you're looking to chat with locals and a true, Helsinki experience- definitely check out Helsinki B&B for your Helsinki stay.
Scandic Park Helsinki: I have previously stayed and worked with the Scandic Park Hotels and I have always found them to be a mixture of comfort and modern all in one.
The Scandic Park Helsinki was no exception and my room was the most welcomed refuge from the blizzard that rolled in later that day. They also have breakfast to die for.
Click here to check rates and availability.
Why Should You Take a Day Trip to Nuuksio From Helsinki?
It is beautiful- simply put. I was excepting a nature-filled day, but I was not expecting it to be so clean and pristine and a little refuge from the madness that can be Helsinki.
We just don't get this type of a park down where I am living in Germany and it was a clear reminder of why I love the Nordic countries… you can be imprisoned in a city during the week but escape the city life by traveling merely thirty minutes away.
I am really keen to get back to Nuuksio National Park in the summer and see how it measures up to my experience in winter!
More Finland and Helsinki Travel Guides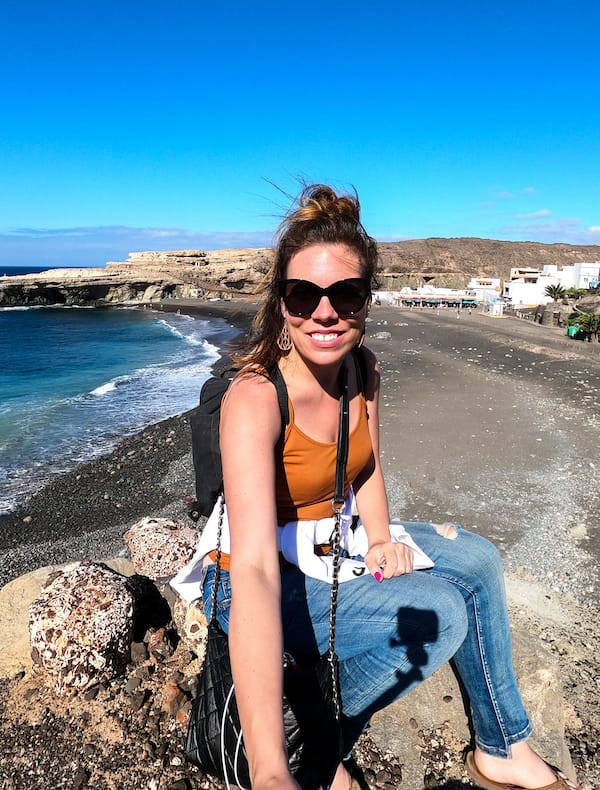 Megan is a travel blogger and writer with a background in digital marketing. Originally from Richmond, VA, she now splits her time between Frankfurt, Germany and Arctic Finland after also living in Norway, Armenia, and Kazakhstan. She has a passion for winter travel, as well as the Nordic countries, but you can also find her eating her way through Italy, perusing perfume stores in Paris, or taking road trips through the USA. Megan has written for or been featured by National Geographic, Forbes, Lonely Planet, the New York Times, and more. She co-authored Fodor's Travel 'Essential Norway' and has visited 45 US states and 100+ countries.