Traveling to Finland can be daunting when it comes to pondering over what to pack. The seasons vary drastically and the weather can be extremely unpredictable at times.
This is a quick Helsinki packing guide for those finding themselves in the Finnish capital. It includes a few clothing items, electronics, packing tips, and more!
Helsinki Packing List: 10 Useful Things to Pack for Helsinki
Packing Tips for Helsinki
Located right on the Baltic Sea, Finland's capital city of Helsinki enjoys mild summers and (maybe doesn't as much enjoy) cold winters. Snow is pretty much inevitable throughout the winter months.
Because of the city's proximity to the sea, it can be windy and the temperatures in winter can feel extremely cold.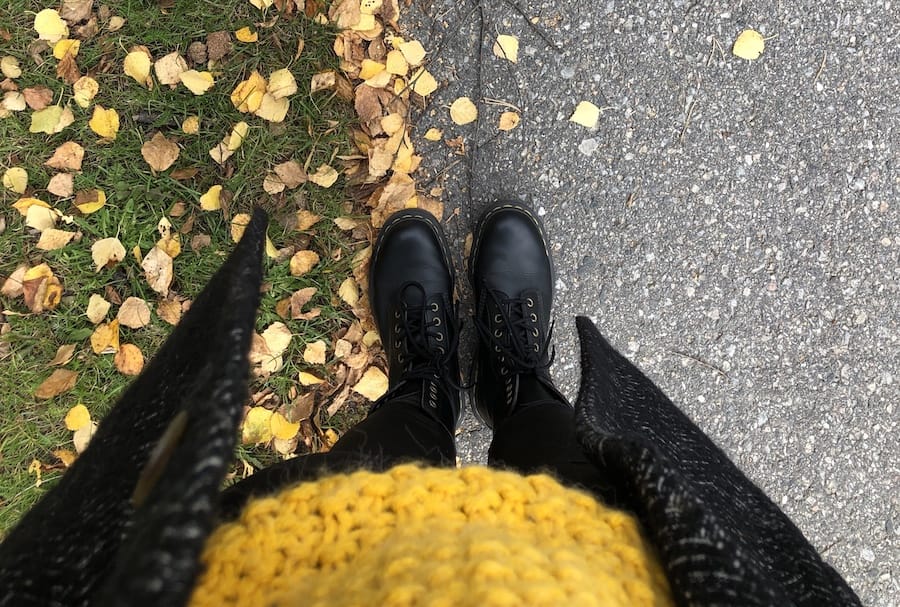 In summers, it is pretty mild compared to other places in Europe. I find it around 20C on most days and sometimes a little warmer up to 25C.
Autumn has become warmer over the years due to climate change, but rain and unpredictable weather are still commonplace. Spring doesn't really show its face until about April, in my opinion.
If you forget to pack something for Helsinki, don't worry… the city has everything you need. While I find food and drinks expensive in the Finnish capital, I actually don't find clothes and accessories too overpriced as they use the Euro (so I can compare to Germany).
This list will hopefully help you pack some of the essentials along with your usual items when you visit Helsinki. Please note that this is not an exhaustive packing guide of what to wear and bring… these are just some suggestions.
I will have a complete Finland packing guide soon that can also be used for Helsinki.

What to Pack for Helsinki
Mobile Power Bank
Recommended season(s): Spring, Winter, Autumn
If you're in Finland in summer, congratulations, this is not as imperative to bring. If you're there in winter, this is absolutely essential. The temperatures in Finland are COLD. This doesn't even take into consideration where in Finland you are… the entire country is cold during winter.
Your phone won't hold power. I have been there in all four seasons and my phone depleted power in spring, winter, and autumn. I always carry around a power bank with 25000mah which may be a bit much for the average person, but I can use the power bank throughout my entire stay without charging. It also charges my iPad.
Finland Guide Book
Recommended season(s): All year
While I definitely think it is wise to scour the internet for blogs when you're researching a location as they will absolutely help you plan your trip well, I am a believer that guidebooks also have their place in travel still.
I have gotten to know Finland so well myself that I no longer need to carry one around, but if this is your first trip to the country, I advise investing in one for the trip.
The Lonely Planet Finland guidebook gets stellar reviews and is a great resource to enhance your travels to Helsinki.
Not only does the book have information about what to do, where to eat, and where to stay in the capital, it also provides practical information such as some translation tips, where to get money out, and what to do if you fall ill. I highly recommend purchasing one and checking it off on your Helsinki packing list.
Reusable Water Bottle
Recommended season(s): All year
I have been using my Klean Kanteen for so many years. And I have had to reorder ones throughout the years because I gift it to places that I travel to (okay… I accidentally leave it places).
But, nevertheless, a reusable water bottle is always in my backpack and it is so habitual that I don't even realize I tote one around.
The water is completely drinkable everywhere in Finland and it is delicious and cold. I just arrived back from Finland and my first reaction to my tap water in Germany was that it was gross.
Trust me, take advantage of Finland's amazing water when you're there! I recommend bringing a Klean Kanteen with you for the journey.
If you're looking for a more stylish water bottle and something with Nordic design, I actually have some great recommendations for that too. I have this water bottle from HAY (Denmark) that I love although it is in my office in Armenia now.
You can order it here if you're in the United States or here if you're in the United Kingdom. I also love these beautiful bottles by Glacial (Sweden) and have it in 'teak wood'.
Boots for the Season
Recommended season(s): All year (I listed options for all seasons below)
I pretty much wear boots year-round in Helsinki because I can. I get tired of wearing sandals in the summer but it is too hot in other places to choose an alternative. Not in Helsinki… I can rock my boots and it is not completely outlandish.
If I am traveling during the spring, summer, or autumn to Helsinki, I prefer to wear my black, vegan Dr. Martens. They pretty much look the same as leather Dr. Martens and never end up with scratches or anything in them… and they are high-quality.
Are you a guy? If so, you will love these boots which are similar to the ones Aram wears on a daily basis.
If I am in Helsinki in winter, I wear snow boots because there is probably snow on the ground. The snow boots I wear are these exact Sorels. They are warm and pretty lightweight for a snowboot. Aram wears Sorels as well, but these black ones.
Moisturizer
Recommended season(s): All year, but especially winter
One thing I can not stress enough is to bring a good moisturizer. Whether you're male or female… your skin will thank you. Helsinki can be pretty windy and the air can be salty and it will take a toll on your skin if you don't do something proactive about it.
I recommend The Ordinary's Natural Moisturizing Factors + HA as it is lightweight and won't feel heavy on your skin.
I started using The Ordinary's products a year or two ago and have noticed a drastic difference on my skin since (for the better). While they are pretty trendy right now, they are also insanely affordable compared to other brands on the market, so I have no issue recommending them.
You can purchase them at Sephora (USA), HBC and Sephora (Canada), Douglas (Germany), Boots (UK), and more. You can also purchase in Helsinki at Sokos or Stockmann by the train station.
Sunscreen
Recommended season(s): Summer
If you arrive in Helsinki during winter, don't worry, you can leave this off for very obvious reasons. However, if you arrive in summer, this is imperative.
While the temperature may not feel all that warm, the sun is actually lower and closer to you than it would be in Italy, for example. This is really damaging if you're not aware and you may end up fried… in Helsinki of all places.
I learned my lesson about the Nordic sun and how close it is to Earth when I lived in Norway right after moving there. I got completely burnt when it was 16C (like in the 60s).
Definitely bring sunscreen with you as it is pretty pricy in Finland. I recommend this top-rated sun protecting cream from Sun Bum.
Bathing Suit (or Bra / Underwear Set)
Recommended season(s): All year
Oh, you thought you were going to come to Helsinki and escape time in a sauna? No way. If you don't take part in this side of Finnish culture you're seriously missing out.
While saunas and I don't get along due to my claustrophobia, I still sometimes partake. You will want to bring a bathing suit with you, or a good bra/underwear set so that you can just use them later for their other purpose after you wash them.
Finns often go in naked, but if you're going to public saunas, you will find many people wearing a swimsuit or bra/underwear, particularly if there are other foreigners there. I wear these bralettes from Weekday.
Weekday is one of my favorite Swedish, everyday brands. These bras are my normal set that I wear out and about, but since I don't really travel with bikinis, these are comfortable and double as a sauna outfit when I am in Helsinki (if I manage to have a sauna date).
On a side note, I own pretty much every single bralette and bra from Weekday that they have. They are the absolute best and are stylish, yet insanely comfortable. The photo below is my favorite. It is really soft and I wear it around the house like a shirt.
Medicines You Need
Do you take medication for anything on a regular basis? If so, you will want to bring extra with you to Finland. The country has a superb, universal healthcare system but as a foreigner or traveler, you don't get to partake in it.
You also can not easily access medication there without a doctor's prescription. So, be sure to double-check that you have all the medications you need and some extras with you before traveling to Helsinki.
Finnish Phrasebook
Recommended season(s): All year. Finns are more talkative after a couple of beers so you may want to hang out around bars if you want to give you new Finnish skills a whirl.
Okay, so Finns speak stellar English But, learning a few words is fun when you're there. Almost all menus will be written in Finnish, Swedish (their second language), and English… but if you see a sign, it will be written in Finnish.
The language is not easy and you won't master it by any means, but learning how to say a few basic phrases will impress the locals. This Finnish phrasebook from Lonely Planet will help you get started in learning the basics.
High-quality Rain Jacket
Recommended season(s): Spring, Summer, Autumn
I never travel without a rain jacket these days… especially when I am traveling to the Nordics. I have a black one from Samsøe & Samsøe (Denmark) and a teal one from Rains (Denmark).
While I would love to pretend that Helsinki's weather is sunny and blissful all year round, we both know that is simply not true.
I was recently there in autumn and it rained daily for a week straight. Not all day, however. But, as soon as I left my flat and wandered about the city, the rain would inevitably find its way over the capital city. Thankfully, I was always prepared because I had my raincoat with me.
You will find a rain jacket useful in spring, summer, and autumn. Bring a parka for winter.
Bonus: Travel Insurance
If there is one thing that is absolutely imperative to pack for Helsinki, it is travel insurance. And it takes up no space. Helsinki is relatively safe but accidents do happen.
You sit in a sauna too long, slip on ice, or eat too much of Helsinki's amazing food… you just never know. We recommend traveling with SafetyWing, a Norwegian company that prides itself on worldwide coverage at an affordable price. Finland is not cheap- be sure to have good coverage when there!
>> Click here to get a Finland travel insurance quote
There are many things you should pack for Helsinki, but these are just some of my top suggestions when you're putting together your Helsinki packing list.
I will have a full guide to what to wear in Finland in both summer and winter coming soon, so standby! If you have any questions, please drop them in the comments.
More Finland and Helsinki Travel Guides