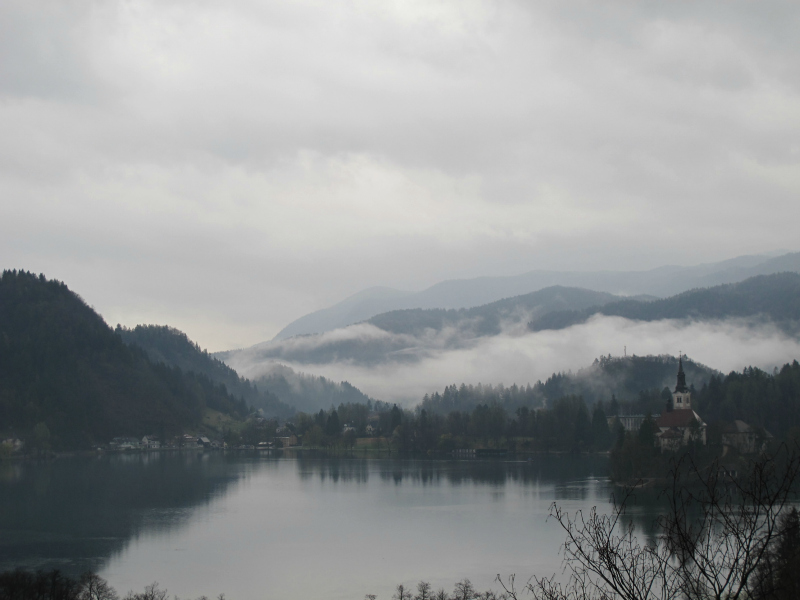 This post may contain affiliate links which means if you purchase something through that link, we will make a small commission at no additional cost to you. Think of it as buying a cup of coffee for us on someone else. Thanks and enjoy!


Very few places on this planet that I have visited have completely taken my breath away.  Before heading to Slovenia, I heard Lake Bled would be another one I would be adding to that list.  Unfortunately, it didn't make the cut.  And sadly, I believe that mother nature was mostly to blame.  I was also told that Lake Bled would be more my 'thing' than Ljubljana.  Apparently whoever told me that doesn't realize I have a super deep appreciation for a culture that has its locals sitting at outdoor bars at 9am with a large beer and a newspaper.
This is what Lake Bled looked like through my eyes: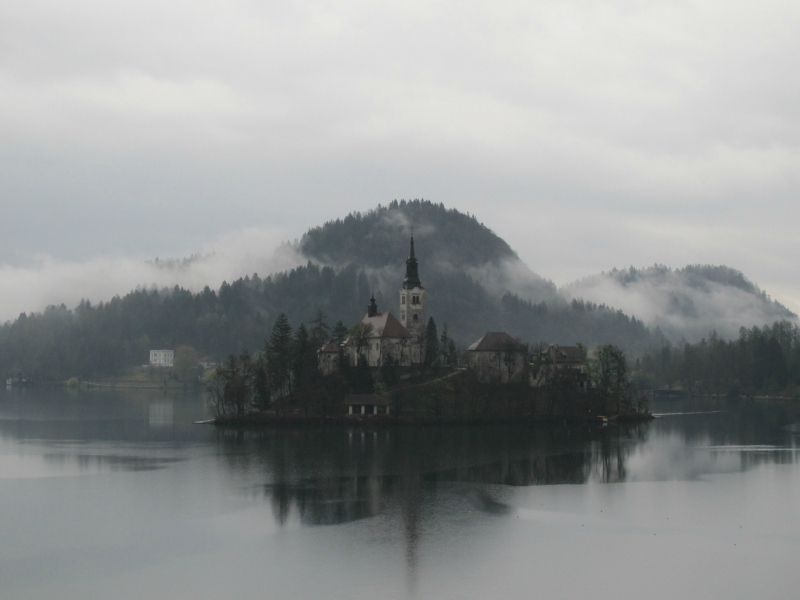 I didn't give Lake Bled much of a chance, to be honest.  I could have planned an entire day trip there, but it was raining, so I did a little cave exploration at Postonja instead (post to come soon on that touristy little place).  I ended up hitting up Bled and all its glory on our drive from Ljubljana to the Czech Republic… just making a pit stop for a short while to check out what all the hype was about.  I didn't realize it would begin pouring and leave me only wanting to stay for about 5 minutes.  I drove almost completely around the lake looking for that special spot I kept hearing about and just never found it.  Maybe this should have been done by foot and not car?  Maybe I should have given this place more of a chance than what I did.
Either way, Lake Bled didn't blow me away like I expected it could.  But the more I look at these photos I took, the more I think the place has an enchantment all of its own that leaves me still thinking about it.  Maybe Lake Bled did just what it was supposed to do for me.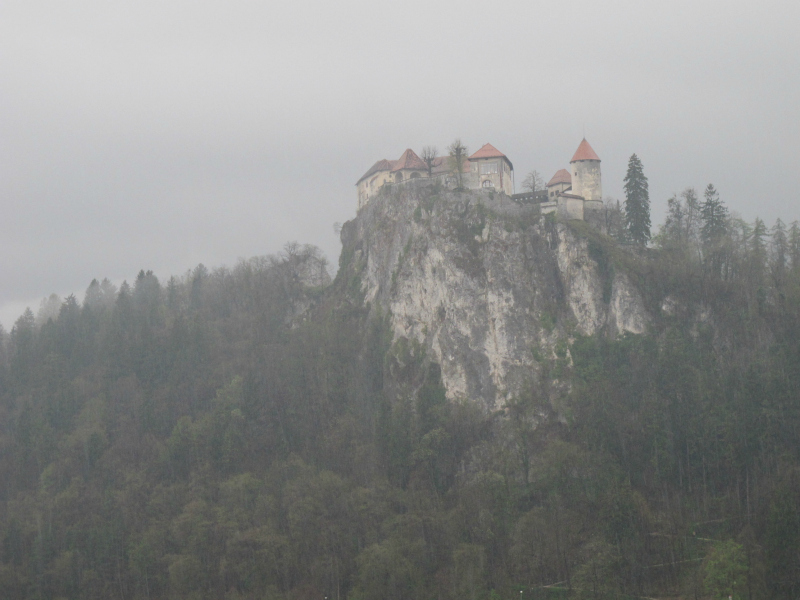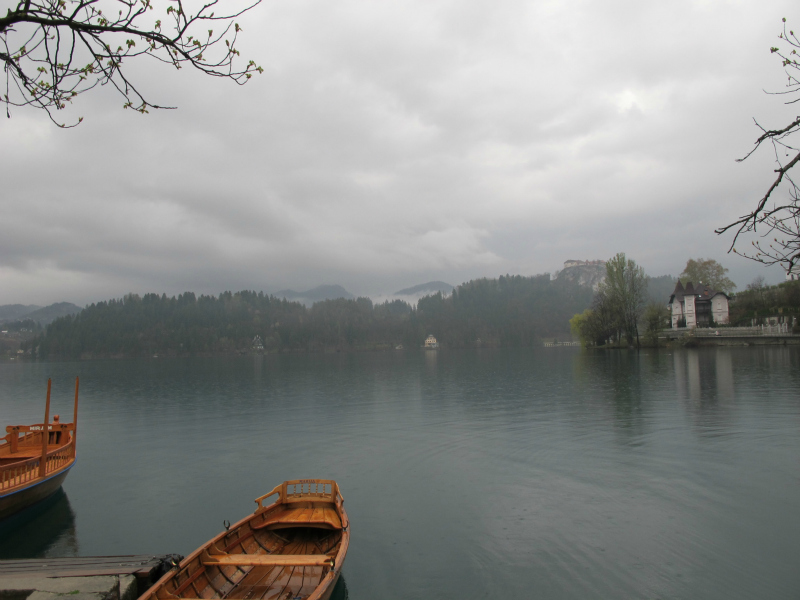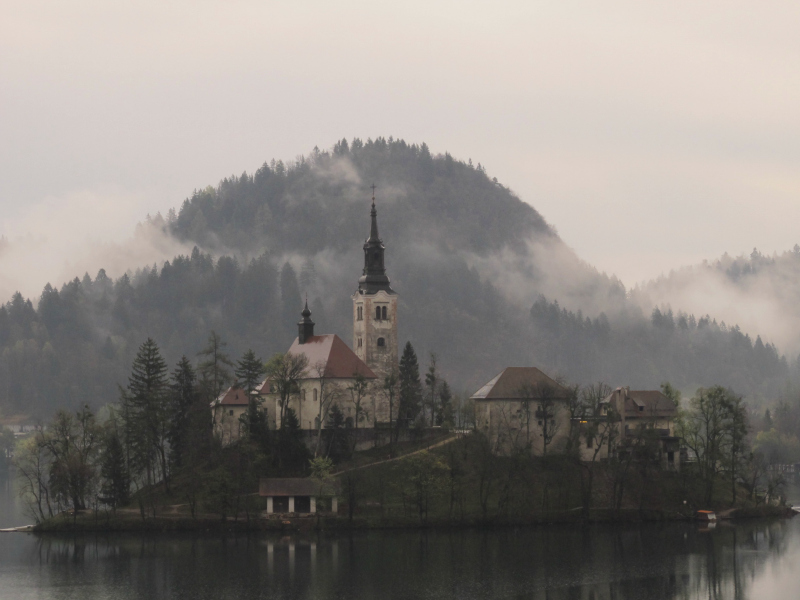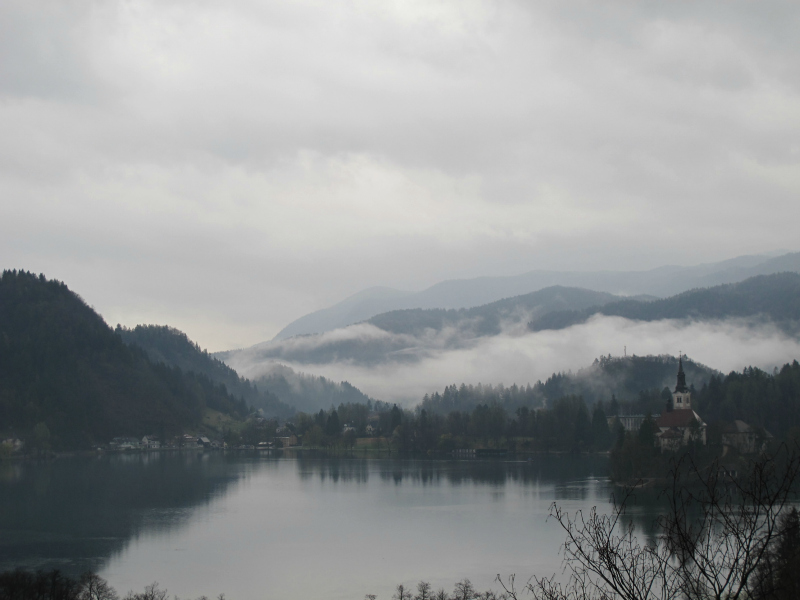 Have you ever been to Lake Bled? What is the prettiest lake you have ever visited?