Traveling with a family is an amazing way to get closer to your relatives. During your vacation, you can understand your family members better, find out what they like and how they enjoy spending their time.
However, things do go wrong! So, we recommend planning ahead for the unexpected to ensure you keep occupied! Here are some useful tips!
Choose a Car
Traveling by plane may be faster and by train cheaper, but if you can, it's better to choose a car. There are several reasons:
If you travel by car, you can take more of your essentials with you and won't have to lug around suitcases.

Traveling by car can be more economical because roadside cafes are much cheaper than airport cafes.

A family trip in the car will allow you to get to know each other better, discuss some things, and just have fun without strangers.
Think About Entertainment
Prepare entertainment for the trip. By taking your child's favorite toy, cartoon tablet, or coloring book, you can be sure that your children will not be bored during the time they need to be patient. It's a great idea to bring a treat to reward your child for good behavior.
You will also need to consider your own entertainment. Make sure you download any movies offline with Netflix (just in case your wifi doesn't cooperate!) or you can even play at an online casino in Ireland or whenever else depending on where you're from.
Understand Who Pays for What
Discussing finances is uncomfortable, but necessary: it helps to avoid misunderstandings and conflicts. Decide who pays for the trip: do you cover all expenses, do you pay in half, or do your parents pay for everything?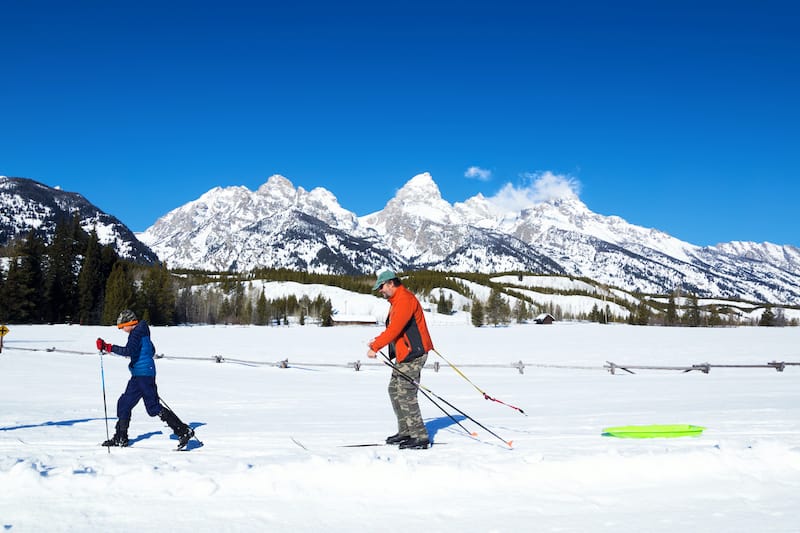 Figure out how much and what you're going to spend so that there are no unpleasant surprises later. If a sandwich from the nearest supermarket is enough for your lunch, it's not certain that your parents will agree to this option.
Take Wet Wipes
This is an obvious thing, but think about how often we forget about them. A big pack of wet wipes is a lifesaver if you're traveling with kids who are always getting into something. They also come in handy for cleaning clothes or wiping their hands before they eat.
Let Everyone Choose
Unforgettable trips are those where everyone gets what they love. Let everyone, even the smallest, choose at least one place or activity. As you discuss where to go, you'll learn more about each other's needs and find destinations and activities suitable for the whole family.
Be Calm and Humorous
When traveling with relatives, you should have patience and humor: something is sure to go wrong, somewhere you will have to make concessions, and something will not work.
Perhaps parents are used to spending vacations at a different pace, and it will be up to you to compromise if the health and physical abilities of parents do not allow them to spend time differently. If something does not suit you categorically, it is better to tell your elders about it honestly, but gently, rather than hoarding grudges.
Rent Flats Instead of Hotels
Hotel rooms are not suited for traveling as a large family. They don't have a washing machine, ironing board, may not have a vacuum cleaner, and you can't make noise in them, which is very difficult if you have young children.
Renting an apartment is often much cheaper and more convenient since it can be in the city center and usually costs much less than a hotel.
Learn About Discounts
For those traveling with children, many restaurants offer discounts, airlines give access to rest areas, hotels provide free strollers or baby rooms, and museums have days when families are allowed half price or no cost at all.
But not everyone takes advantage of these benefits, simply because they don't know about them. Check the website of the hostel, hotel, or airline beforehand to find out about bonuses.
Take an Inflatable Mattress
Inflatable mattress – the thing that really comes in handy. For example, when there is not enough sleeping space, or if you want to spread the whole family in the evening on the beach. It can even be used as a swimming mattress or lie on it and sunbathe. There are many uses, and such a mattress is a useful thing, so it is worth remembering it before the trip.
Go to Local Shops
Even if you have a large family, taking a lot of food with you is not always a good idea. They take up a lot of space and can go bad on the way, and experience has shown that buying at local stores can be many times cheaper than if you bought and brought everything from home.
See When Rush Hour Is
Have you ever been to an IKEA restaurant on a Sunday afternoon? It's impossible to find a single seat at the table there at that time, and if you have a family, you'll have to wait in line for almost an hour. And this applies not only to restaurants.
If you're going out, check out TripAdvisor to see what time and day of the week it's most crowded. This way you will save yourself from having to stand in line or look for cafes with free tables.
Give a Camera to Everyone
Every trip is a memory that we try to capture in photos and videos. And usually, there is only one person with a camera. But to depict the same place from different perspectives, give each family member a camera. After the trip, you can compile a photo album with all family members as authors.