Every traveler knows that currency exchange can be a rather big issue during trips, but companies like TransferWise and Revolut help prevent these problems now.
All you need is to select the best currency card to use during your travels. This service has advanced greatly during recent years and top companies even offer multi-currency accounts now.
This means that you'll only need a single card no matter where you go. This will definitely benefit you long into the future as you'll be able to travel freely anywhere after the mobility restrictions are lifted worldwide.
Note that the right currency card can also be one of the tools you use to save money while traveling. That's why it's so important to research the options you have and make a wise choice when picking your card. The following comparison will explain the pros and cons of the top offers on the market today.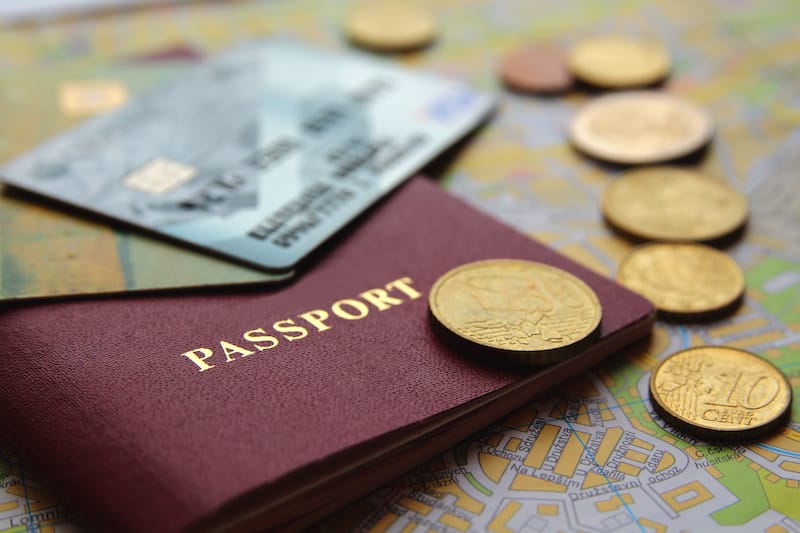 Wise (TransferWise)
TransferWise is the leading name in the online currency transfer industry. This startup was created back in 2012 in order to make international money transfers affordable and it has grown from an ambitious idea to a giant valued at over $4 billion in less than a decade.
Bear in mind it has been now rebranded into Wise. Therefore, the card you should be looking for is now called the Wise Debit Card connected to the Wise Multi Currency Account.
TransferWise is renowned for offering the cheapest possible currency conversions and small transfers. That's why this card is the best choice for travelers. It offers you an opportunity to hold a balance in 50+ currencies and exchange them at the mid-market rate. Up to $200 ATM withdrawals per month will be free and other fees are low.
The account also offers free foreign transactions and bank transfers. In essence, this one card will work as if it was a regular local currency card in dozens of countries.
The con is that TransferWise cards are not yet accepted by all ATMs everywhere. However, it's the number of ATMs and even banks that accept the Wise card is growing every year.
Also, TransferWise is great for travelers who need to make small frequent payments. But if you want to make large payments, like buying real estate abroad, you should look into accounts designed for large business and investment transfers.
Revolut
Revolut is a renowned name in the online banking industry. It's one of the most trustworthy companies out there and Revolut prepaid cards are a great option for travelers.
You can open an account for free and it will support up to 29 currencies. You can use the card in 150 countries and there are no administration or foreign transaction fees. It's also wise to choose Revolute because it offers some of the lowest currency exchange rates in the industry, which is most important for travelers.
Even more important is the fact that Revolut cards are widely accepted worldwide. Similar to TransferWise, Revolut started as a company aimed at small personal transfers. Therefore, it has very good conditions for travelers who want to feel at home no matter where they are. Also, like the Wise card, Revolut doesn't charge any ATM withdrawal fees for up to $200 every month.
Monese
Monese is one of the newer companies on the fintech market, but it's gaining a loyal customer base fast. That's because its mobile-first approach to banking is extremely convenient for the majority of users today.
It's also an excellent choice for expats and travelers due to offering cheap currency exchange and no ATM fees for $200 a month (like TransferWise and Revolut).
Monese makes it very easy to set up direct debits for monthly expenses. This means that the card is great for settling abroad for a while. However, the best thing that with a Monese card you'll be able to open a UK bank account without actually offering a UK address.
The downside is that it's not as widely accepted as Revolut or TransferWise cards yet.
Monzo
Monzo is a very innovative fintech. However, unlike TransferWise, Revolut, and even Monese, this company offers you a Mastercard. This offers a number of perks, such as being accepted nearly everywhere.
On the other hand, you get to pay the Mastercard exchange rate instead of the inter-bank rate used by TransferWise, etc.
That said, the majority of transactions are zero-fee, similar to the Wise and Revolut cards. You also get up to $200 in free ATM withdrawals a month.
In addition, Monzo offers a wide range of very helpful travel reports. The company is well trusted by customers and offers an affordable card. It has around 3 million customers already and its popularity has been growing fast over the last year.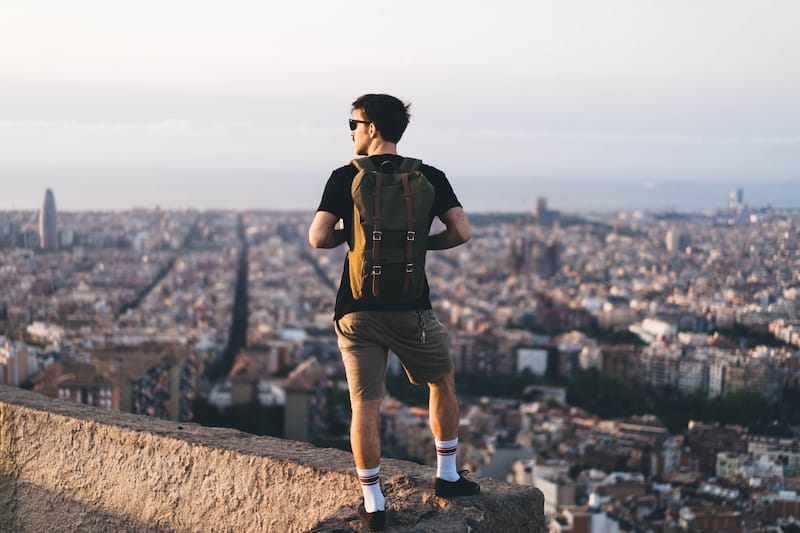 N26
N26 is one of the leading German fintechs, which already makes it stand out as a travel currency card provider. The majority of these companies are based in the UK, but N26 is fast breaking this trend with its excellent and affordable service.
This company is a full-fledged neobank that offers its services through the Single Euro Payments Area and the USA. It also keeps growing by partnering with other financial institutions.
The N26 card is great for travelers due to offering very low exchange rates. However, it does have a 1.7% ATM withdrawal fee. But an EU traveler, in particular, will appreciate that the company holds a legit banking license.
Therefore, it's regulated by the Germany Deposit Protection Scheme. This means that your money is as safe in this online bank as they are in any other licensed banking institution. Should something happen to the company, your deposit is insured at the governmental level.
Bottom Line: Be Wise About Choosing Your Travel Money Card
No matter how limited your travel budget is, using a currency card can be a great help during any trip. But remember that you'll be able to save money on this card only if you choose the one with the best fees and FX rates.
That's why it's important to compare the available options so you can understand exactly how much the card will cost you in the long term. Also, it's essential to consider your planned travel destinations. The cost-efficiency of the card is usually dependent on where you use it.