Planning a trip across the country? Do you want to explore the world at your own pace and time? Then an RV might be a preferable choice. RV is short for a recreational vehicle, which combines transportation and accommodation in one unit.
Caravans, campervans, motorhomes, coaches, fifth-wheel trailers, etc., are RVs popular in the market. Of course, there is a huge range of RVs to choose from. A luxury van might cost around $250,000.
Oh, yeah!
But our target is something simpler and less expensive, and that's where RV rental comes into the picture. Unless you plan to live on the road for a long, long time, there isn't much sense in buying an RV and maintaining it at home. It's not like you can drive to work every day, right?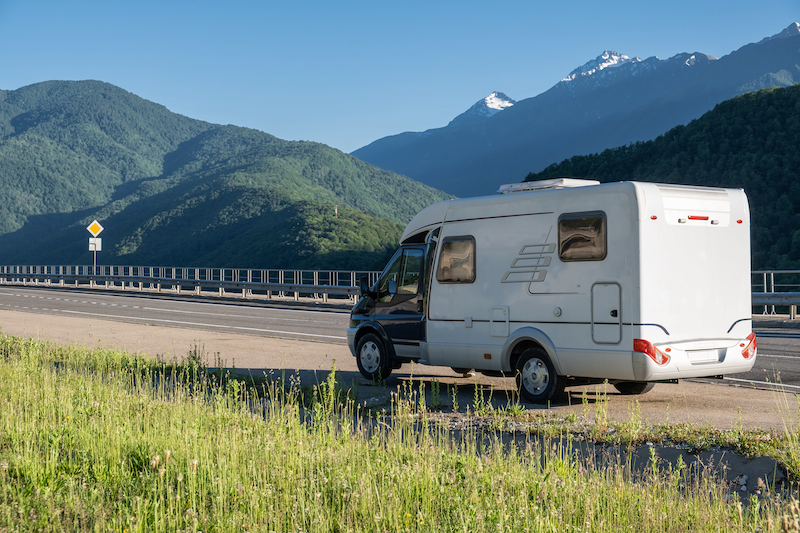 That said, RV rental isn't cheap if you don't know what you want. The secret to planning a road trip and renting a cheap RV lies in taking time to make an informed decision. If you're going to pick the first choice or decide at the last moment, you'll have to spend more than what you intended.
We've got five super cool tips that'll help you find the best and cheap RV for rent. You can have a great time on your trip without going over your budget. Sounds great? Read on, then!
5 super cool tips to help you find the best and cheap RV for rent
An RV can cost between $75 and $200 per day for rental. The larger ones could be around $250 per day. So, which one should you opt for?
The answer depends on the following factors-
How many people are in the traveling group who'll occupy space in the RV?
What's your travel route?
How long do you plan to stay on the roads?
Naturally, a smaller RV will cost less. Also, you need to consider the amenities provided and your requirements. If you are a group of 2-4 people, it makes sense to choose a smaller vehicle. It'll not only save costs but also make it easy to maneuver the vehicle on small roads and through the countryside.
Look Beyond the RV Rental Company
Sometimes, going local works a lot better and can save you a substantial amount of money. In fact, RV owners have tie-ups with other businesses to advertise their vehicles on rent. Such vehicles are insured and maintained in decent conditions.
Don't limit your search to RV rental companies. Websites like Trekkn.co share valuable information about RV rentals. You might come across a new name and find a deal that's cheaper than other companies. It also helps to look for rentals in not-so-popular towns. Their price package will be different from what the companies in popular towns offer.
Search for Discounts or Coupon Codes
Seasonal discounts aren't new in the industry. Rental companies and travelers benefit from such discounts and coupon codes. The company has full bookings, and you get to rent an RV for a cheaper price.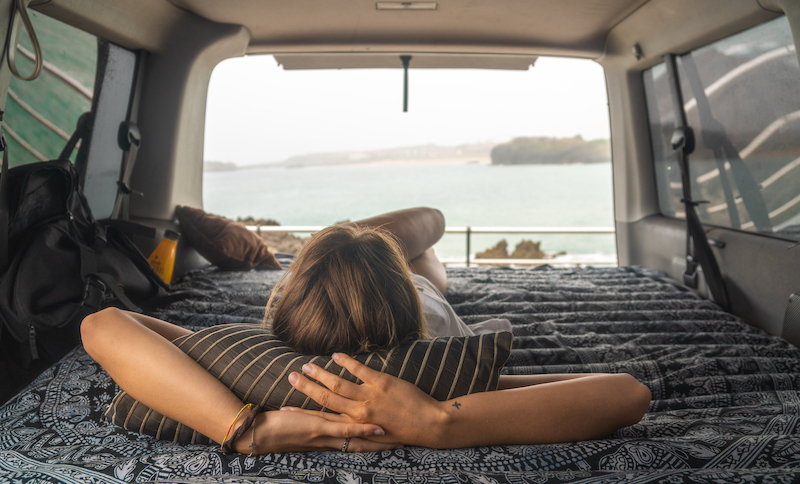 The trick here is that you'll find these discounts during the off-season. Planning your travel when there'll be the least demand is a great way to save money throughout the trip and enjoy the trip in relative peace. And hey, don't forget to ask if the RV rental company is willing to offer a few more additional benefits. You might sign the best deal.
Start Your Search with the Minimum Amount
Whether you're using the internet or asking around by calling rental companies, start by mentioning the lowest/ minimum amount you want to spend on RV rental. That way, you can negotiate, choose more amenities and still remain within your budget.
You'll find it easier to balance cost and comfort when you start from the lowest point and gradually increase the amount. You will also know when to finalize the deal.
One-Way Rental and Own Vehicles for Towing
Sometimes, it's a wise decision to use your vehicle as well as the RV when traveling. This saves you from renting a tow truck to tow the RV or driving for long miles in this huge vehicle. Moreover, you can use your own vehicle to run errands and keep the RV parked in one place.
Another option is to hire the RV only for a one-way trip. Once your rental period is over, you can leave the RV as the designated site and move to the next step in your travel or go back home. The rental company will take over and get the RV back to its original owner.
Conclusion
Finding a cheaper RV rental takes time and research. Look through the ads, search on websites, and read blogs and articles sharing RV rental tips. Contact at least two or four companies and get quotes. Compare the details and select the best RV that comes within your budget.