Let me preface this by stating that I did NOT visit Verona for this.  Nor did I even care to see it.  But when it is located right in the center and you pass it twice, you just figure… screw it, let's check it out.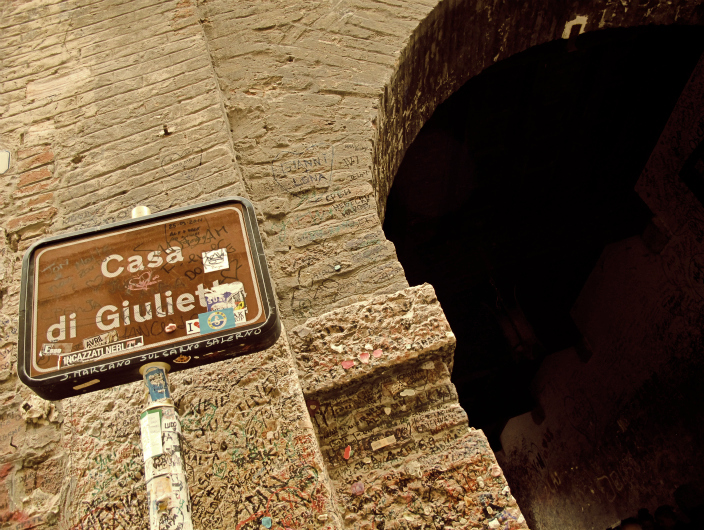 Casa di Giulietta is the House of Juliet.  Shakespeare's Juliet.  You know… from that cheesy but semi-cute, predictable movie, "Letters to Juliet"?  Please tell me you know it from the first and not solely the second.
Anyways, this free attraction is basically a house, statue, balcony, and stupid tourist shops dedicated to all things Juliet Capulet.  I get the idea… and it is cute, especially if it were like "Letters to Juliet" where girls travel from all over the world crying and yearning for love and romance.  But it is not like that.  In fact, I was yearning to get out of there as soon as I saw the stupid gum wall (things like gum walls are okay in places like Seattle, but c'mon Verona… this is just tacky and gross).  It was littered with tourists and brought me into a claustrophobic hell for all 5 minutes I stood inside of there.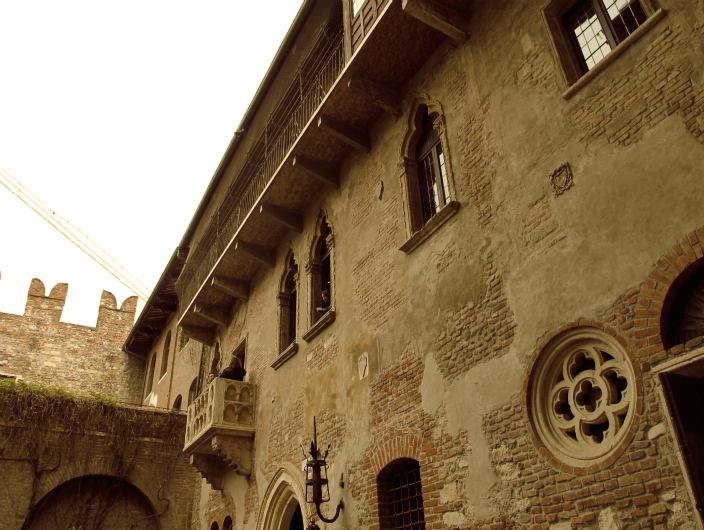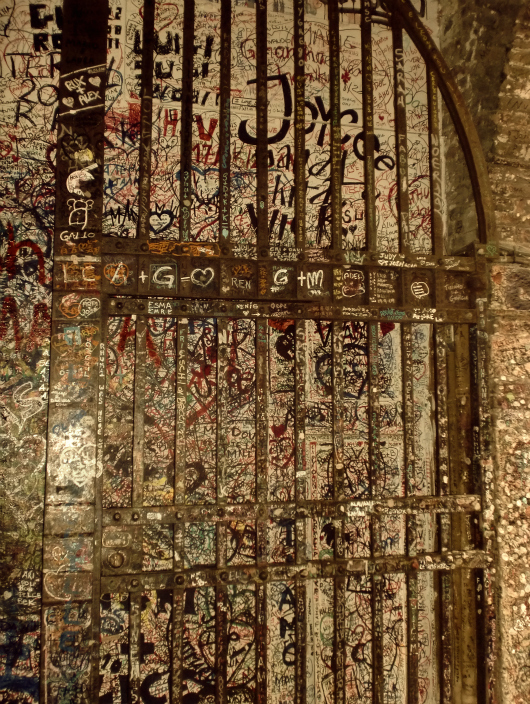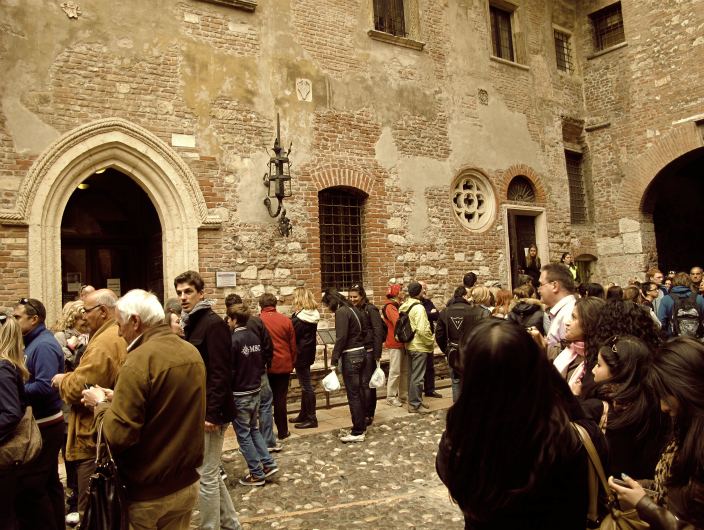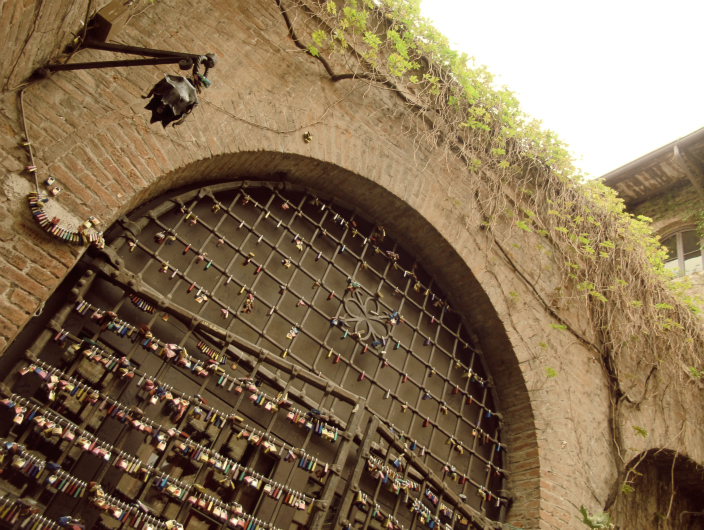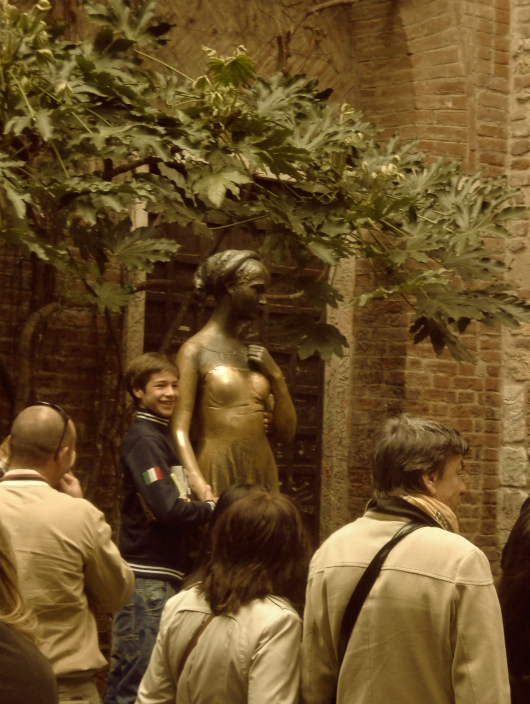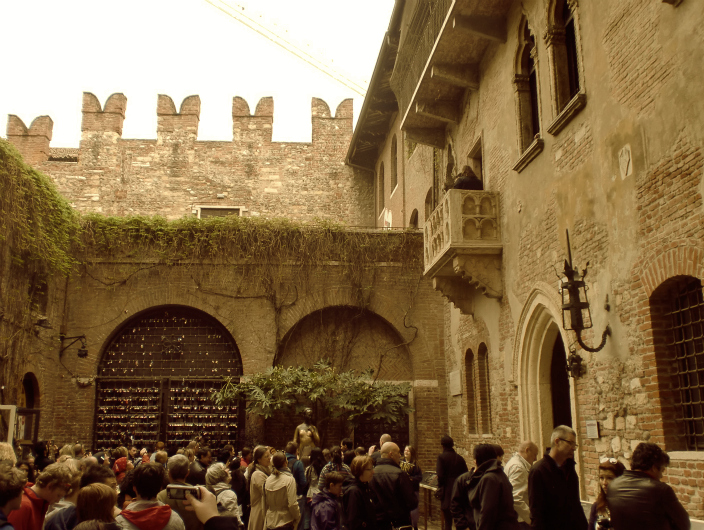 Anyways, Verona rocks and you should definitely spend a day in Verona but Casa di Giulietta is not a reason to visit Verona.  Visit it for every other reason, but not just for this.