Budget backpacking in Cambodia should be on the agenda of anyone travelling around South East Asia (SEA). Rich in culture, history, beauty and general intrigue, it is simply an awesome place to explore. But, relatively speaking, it isn't the cheapest place to travel in this part of the world. Read on for 7 money saving tips for Cambodia to help the budget traveller on their way.
7 Money Saving Tips for Budget Backpacking in Cambodia
Cambodia is host to an intoxicating mix of attractions.
This beautiful country in South East Asia draws millions of visitors to its shores every year. And, having been there myself recently, it's easy to see why!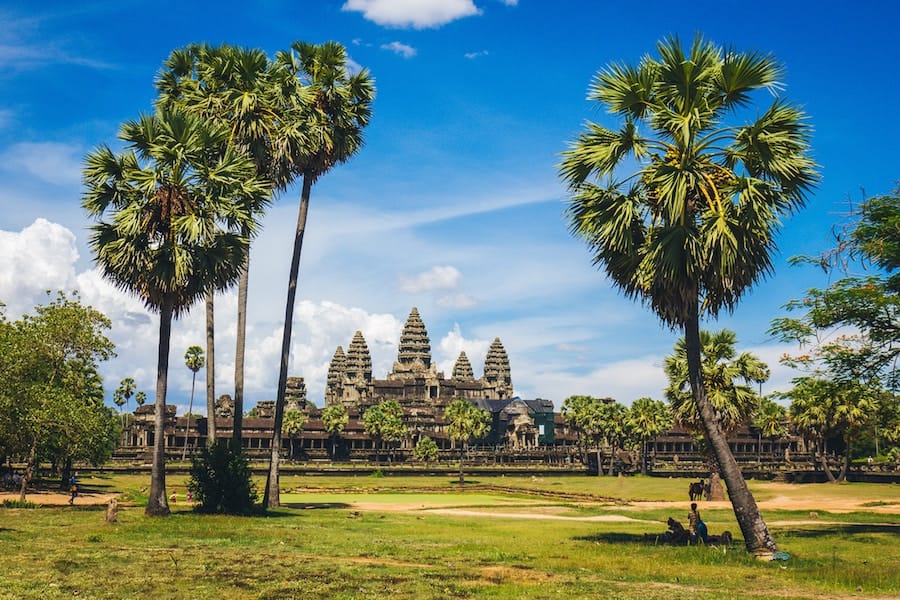 Honestly, backpacking there is a travel dream come true. For its natural beauty, historical wonders, exotic wildlife and friendly faces, there's a huge amount going for it.
It is easy to spend money there though.
Indeed, for all its immense positives, a budget traveller might be surprised by how much Cambodia costs to travel around. Don't get me wrong, by Western standards, it's still amazingly cheap. But I for one was definitely surprised by how much I spent there.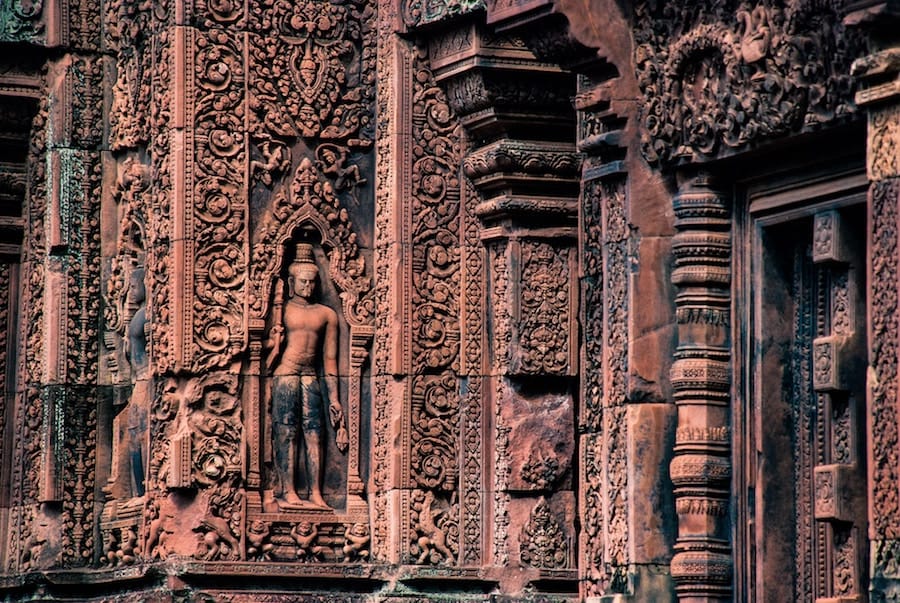 So, reflecting on my time travelling around it, I thought I'd compile a list of Cambodia money-saving travel tips. Some of them relate to general travel budgeting ideas, but others are more explicitly relevant to Cambodia.
But first, a note on the currency.
Cambodia Currency considerations
The currency is a funny (and often confusing) combination of US dollars and local Riel.
And Cambodia is more expensive for it.
I'm not sure when or why US dollars were adopted by the country, but it definitely impacts how much you spend there. Indeed, a $1 price point is generally the lowest price you'll pay for anything and, though that doesn't sound a lot, spending a dollar here and a dollar there quickly stacks up.
The combination of riel and dollars also means your secondary school mental arithmetic comes in handy! There's 4000r to $1, and change often comes in riel.

Budget Backpacking Tips for Cambodia
On to the main event: some top tips for saving money on your way around Cambodia. From the general to the specific, these bits of advice should help keep your costs down in the country.
Beware of tricksters
Like any country, Cambodia has tricksters and fraudsters who hope to make a quick buck from unsuspecting travellers.
It isn't necessarily hostile or malevolent. There is a lot of poverty in Cambodia and these tricks and traps are often the language of people struggling to cater for their basic needs. As travellers we should always keep this in mind.
That aside, you should, of course, be wary of particular scams in the places you go- especially when you're on a budget.
In Cambodia, common experiences are being overcharged by tuk-tuks, pickpockets, unscrupulous border officials, etc.

Eat like a local
Eating from street vendors and marketplaces is another great way to save money in Cambodia. Skip out the restaurants and cafes and opt instead for the street food.
A large, filling and delicious meal often costs a third to half of the price of more mainstream options (think $1-2 vs $4-5).
Remember, if you follow a guide book, such as Lonely Planet, you'll always only end up at more expensive touristy venues. The owners can rely on a steady stream of (relatively) wealthy foreign travellers, so can afford to put the prices up.
Make an effort to find the local options though. Not only will you get a taste of real Cambodian food, more variety and larger portions, but you'll also get a smaller hole in your pocket too.
Use local public transport
This one applies almost everywhere, but, versus other forms of getting around, travelling by public transport is a sure fire way to save money in Cambodia.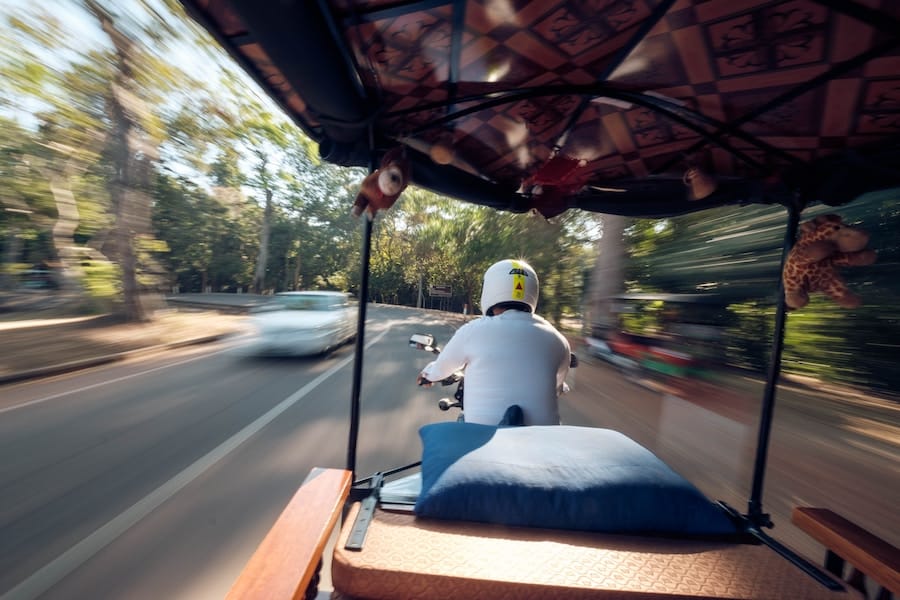 And, even more, travelling by locals buses will save you even more. There's almost always a tourist option that offers a slightly greater degree of comfort for an increased price.
When you order a bus ticket you'll almost always be placed on a tourist/foreigners bus by the ticket office. If you want to have an authentic Cambodia travel experience and save some money at the same time, request a seat on a local one.
You'll be uncomfortable, cramped and probably unhappy for a few hours. But it'll be fun and memorable; you'll also be subject to mass scrutiny and amused glances along the way!
I recommend going by local bus at least once!

Travel by bicycle
For shorter journeys travelling by bike is by far the cheapest way of getting around in Cambodia. Most hostels and guesthouses have them available for hire. It'll set you back about $1-2 for an entire day!
This is a fantastic way to travel around at a slower pace and provide far greater control over where you go for next to no money.
Bring appropriate clothing for temples and sacred sights
It is always good practice to carry clothing that abides by rules of cultural places, such as temples. It shows respect and avoids insulting anyone.
However, in Cambodia, it can also save you money!
In some places (such as the royal palaces, Phnom Penh) you'll be forced to pay for a t-shirt or something similar to ensure you stick to the regulations if you don't already have the appropriate clothing.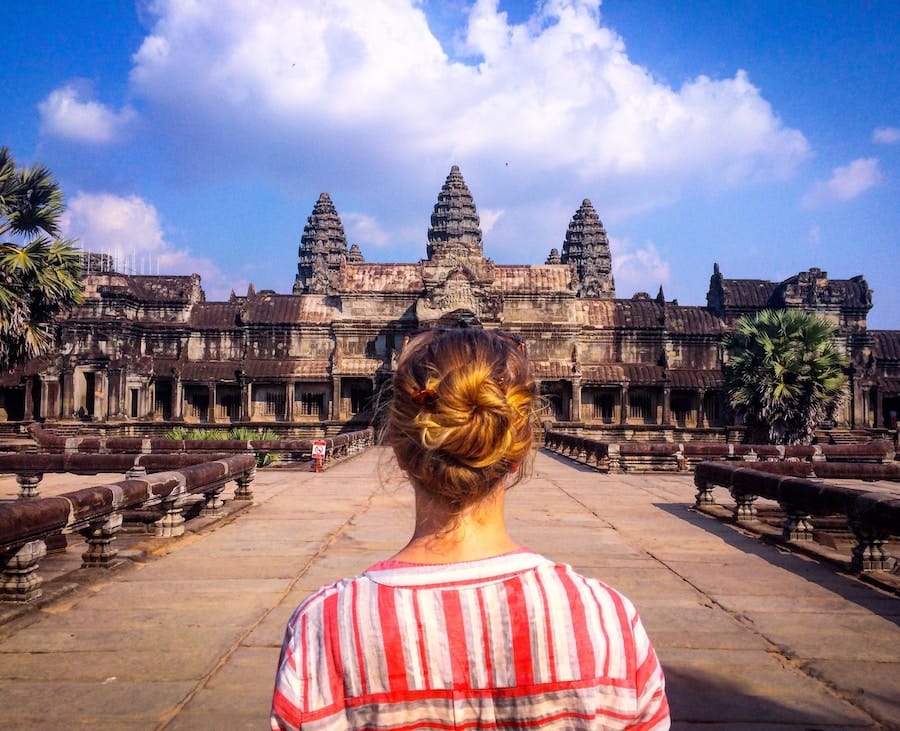 Go out of peak season
Again, this one applies to pretty much every country on the planet, but it is worth mentioning for Cambodia too!
Travel to the country outside of peak season, so between May and November time, and you'll experience far cheaper prices than at other times of the year.
The price difference can be quite extreme too! For things such as accommodation, for instance, prices can be up to half price of what it is in peak season.
Make sure your money is perfect
Where some of these money saving tips have been quite general, this one is most definitely specific to Cambodia!
Basically, when you're in country, make sure all US notes/bills are in perfect condition. Cambodians are exceptionally picky about the US currency they accept. Any issue, however small, (such as rips, tears, marks and folds) will mean they won't accept it.
I found this out for the first time with a $50 note, which I'd had converted in the UK and that had a centimetre long tear in it. No shop I went to would accept it and I ended up having to change it at a money exchange, the caveat being that they only gave me $45 in return.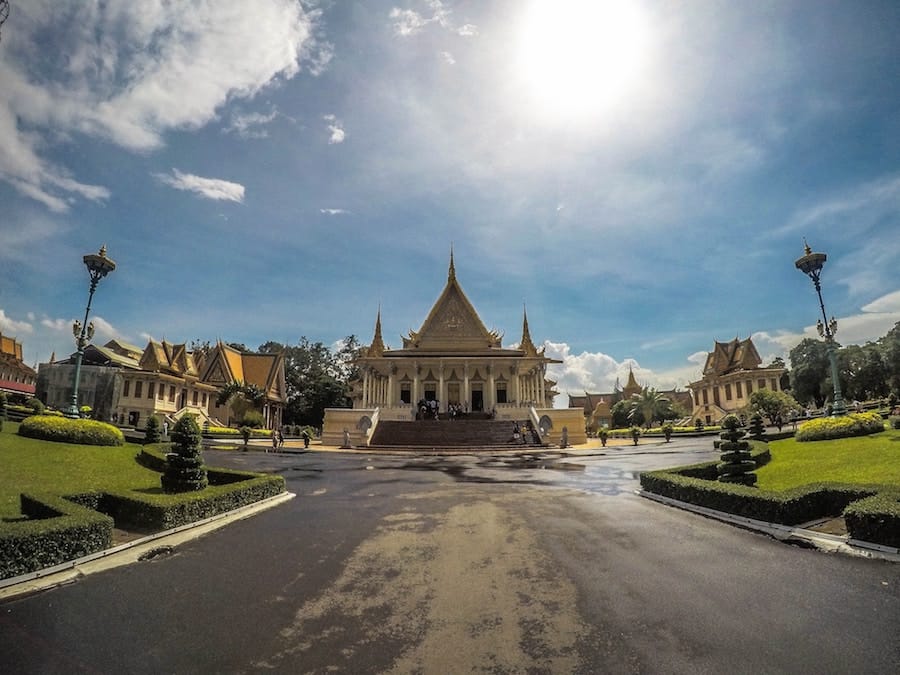 In effect, I paid $5 for having a rip in a note!
So, be sure to check your bills (only your US Dollars; the same rules don't apply for Cambodia riel) for any defects. Even from the money you withdraw from ATMs, double check. If you spot any issue at all, get it changed before you go anywhere!
In built-up areas it isn't as problematic as there is generally somewhere to exchange the bill (even if it is at a loss). But in more rural places it could be tough- with nowhere to change the money and no one to accept it, you might find yourself in a difficult situation.
Avoid touristy areas
Again, this is true of most places around the world, but a general rule of thumb is that the more touristy the place, the more expensive it will be.
And in Cambodia, where the tourist attractions are so abundant, the opportunities to spend money are everywhere. As people have started returning to Cambodia after the horrors of the Khmer Rouge regime, tourism has increased and the prices have gone up with it.
For instance, over the last few years, the prices for the world famous temples of Angkor have pretty much tripled! And, given their immense appeal to tourists and travellers, there's a pressure to pay. I mean, when will you next get a chance to see them?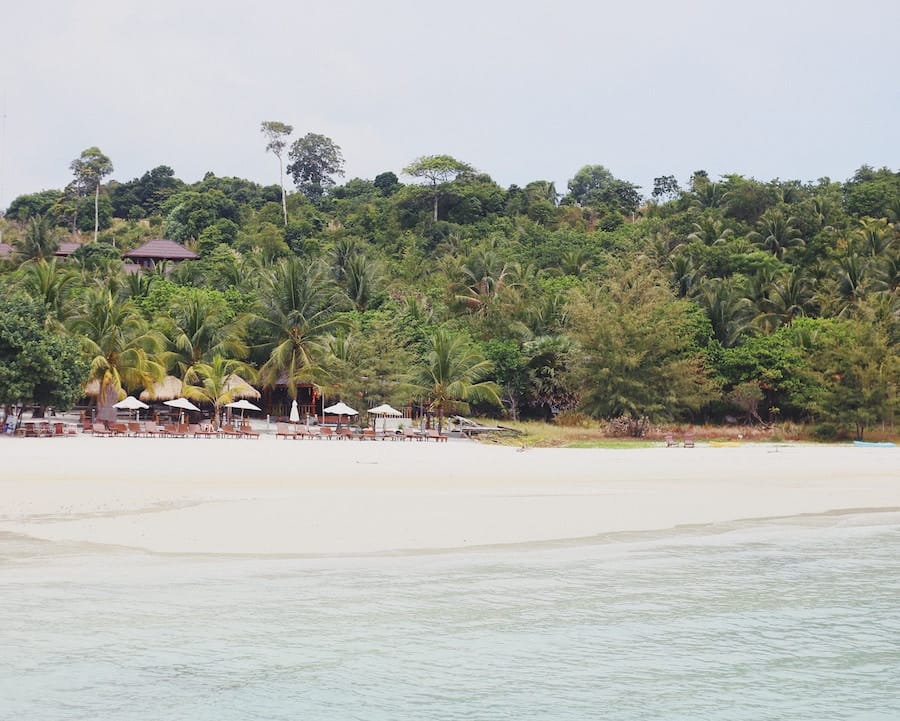 The more you do, the more you'll spend. Likewise, the more time you spend in touristy areas, the higher the prices in general: food and accommodation are always hiked up.
If you're on a budget, consider the things in the country you absolutely refuse to miss out on and the things you might feel more willing to skip. Thankfully, there are all sorts of opportunities for cheap and free activities.
For examples, hiking in the east of Cambodia was one of the highlights of my trip (check out my epic list of hiking gear ideas)! And you can usually hit a trail for no cost whatsoever.
Time to Get Budget Backpacking in Cambodia!
There you have it: 7 top budgeting tips for backpacking in Cambodia.
Head to Cambodia, embrace the many wonders of this awesome country and enjoy every second. If you're on a budget though, hopefully, the tips above will help keep the cost down!
Are you planning a trip there any time soon? Which parts are you hoping to see? Let us know in the comments!
—
Author: Danny Newman
Bio: Danny Newman is currently writing and travelling his way around the world in a bid to figure out exactly what he's doing with his life. He'd love you to follow along with his journey over at What's Danny Doing.