There is no denying that both camping and backpacking are interesting activities, but for many, the problem appears when they need to find a suitable place to do so. The thing is, the US is actually full of such places that offer stunning landscapes and places to go through.
And to make things easier, we've rounded up a list of the best national parks for backpacking and camping, so grab your down sleeping bag and your tent and get ready for an adventure.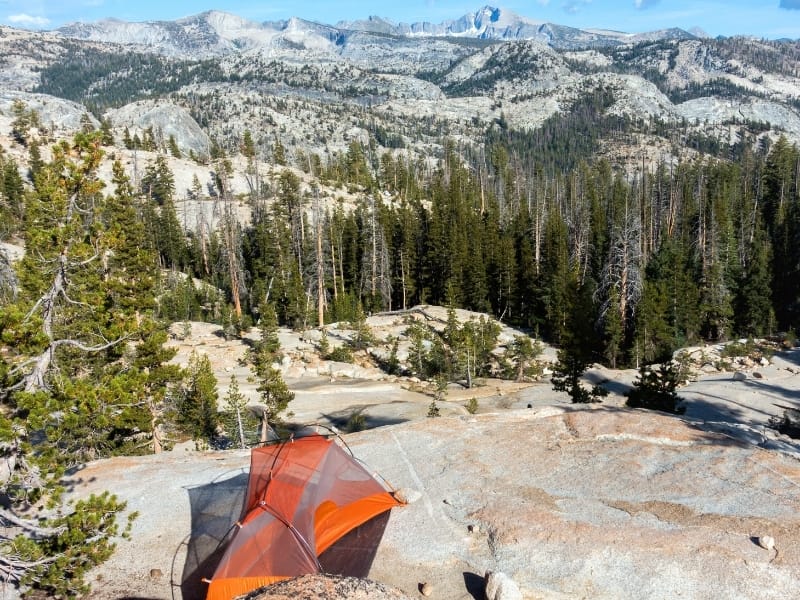 Shenandoah National Park (Virginia)
Situated only a short drive from Washington D.C, this national park is absolutely full of trails you can enjoy. We're talking over 500 miles of them, with stunning views that include beautiful forests and refreshing waterfalls.
If you're an avid hiker, you'll probably love the Old Rag Mountain trail, which is less than 10 miles long and gets you everything from smooth trails to rocks and boulders where you'll need a bit of body strength if you want to make it through.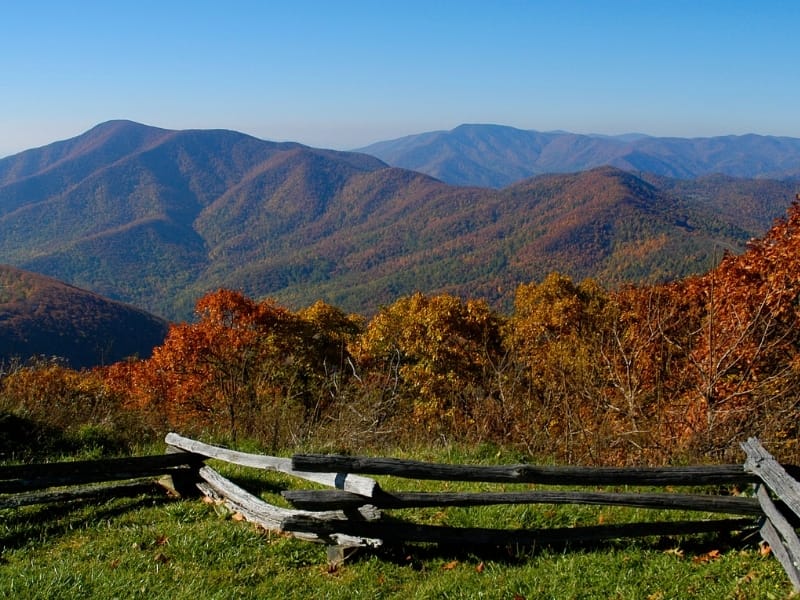 Of course, even though it might sound like it's difficult, the views at the top are very much worth it and proof of why this is one of the most underrated national parks in the USA.
To add to this, you have five campgrounds you can choose from. There's definitely something for everyone. You should keep in mind that the park's facilities are open during spring, summer, and fall, but not winter.
However, you can do a bit of backcountry camping during winter. Just ensure you purchase a permit ahead of time! This really is one of the best national parks for backpacking in the US.
Grand Teton National Park (Wyoming)
You've probably heard about the beauty of the Rocky Mountains. Well, if you want a peek at them, Grand Teton National Park is one of the places you should absolutely visit.
And, if you have two days in Yellowstone, add a third and pop down to the Grand Tetons. (Stay in Jackson if you're looking for one of the best Wyoming small towns for exploring two parks)!
You'll not only get to experience that, but you'll also get to see quite a lot of lakes and wildlife, depending on where through the national park you decide to go. Wyoming is absolutely magnificent!
One of the best trails you can do if you're at the Jenny Lake campground (one of six in the national park) is the Jenny Lake Loop. At about 7 and a half miles, it's a moderate length and is a looped hike that lets you enjoy the Tetons from a few perspectives.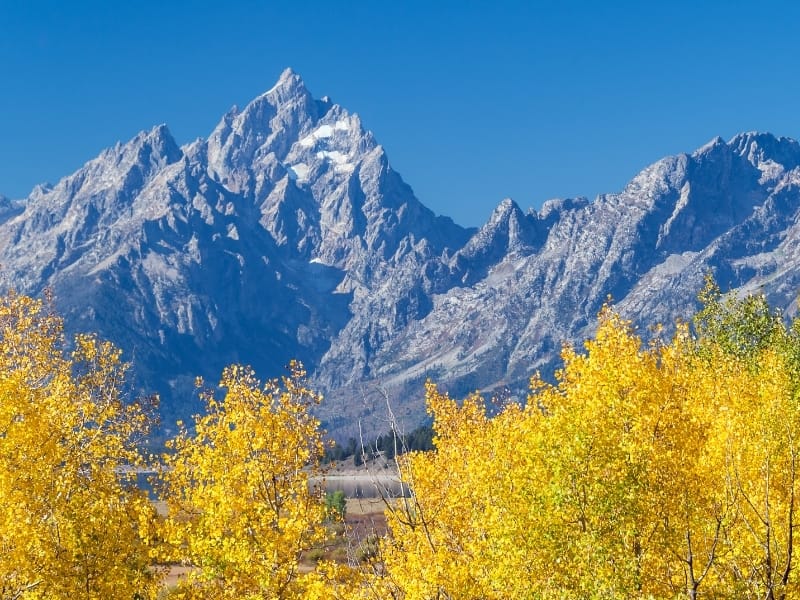 It gets you up in the woodland surroundings where you'll be able to enjoy some really stunning views. Oh, and if you want to, you can get up to Inspiration Point, for an even more beautiful view.
The park is open for visitations even now, and if you want to add a bit of adventure, you can combine cross-country skiing with camping – the landscape is just perfect for that.
There are many things to do in Grand Teton National Park in winter and in summer. And, you will find some of the coziest cabins to stay in at Grand Teton if you want a short break from the tent.
Arches National Park (Utah)
Enjoying snowy mountains is nice. But you know what's even nicer? Enjoying that snow when it's fresh, and when it's set against red rocks like the ones you have in the Arches National Park.
Even though some might be turned off by the fact that the park only has one campground (Devils Garden), that one campground has 50 campsites.
To further sweeten the pot, if you're feeling adventurous, there is no shortage of places you can camp in the Moab area and there are some fantastic Airbnbs near Arches National Park, too.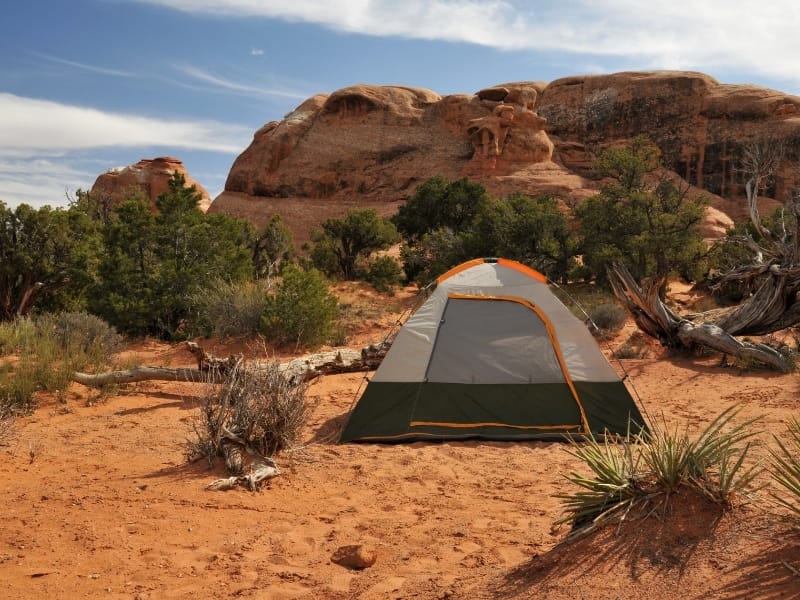 If you decide to head there, you probably want to hike the Delicate Arch Trail. The Delicate Arch is basically a symbol of the national park, a fact that's actually surprising considering you can barely see the arch from the road.
If you take the hike, though, which is about a mile and a half to the arch, you'll be able to enjoy a stunning view. One of the best things about this popular national park is that it is an all-seasons park!
Visiting Arches in winter or in summer will allow you hiking and camping opportunities and it is a fantastic trip to take.
Yosemite National Park (California)
You can't talk about backpacking, camping, and hiking without mentioning Yosemite. The national park is extremely popular, and with as much as 95% of it is designated as wilderness, there is certainly a lot to see.
If you want to move around, we'd recommend the Upper Yosemite Falls trail. This is one of the most popular out-and-back trails in the park and has a stunning waterfall you can enjoy.
However, note that it's a rather difficult hike, and it isn't really recommended unless you're an experienced adventurer. If you're prepared for it, though, you'll be able to enjoy some rather thrilling views from the top of Yosemite Falls, one of the best waterfalls in California.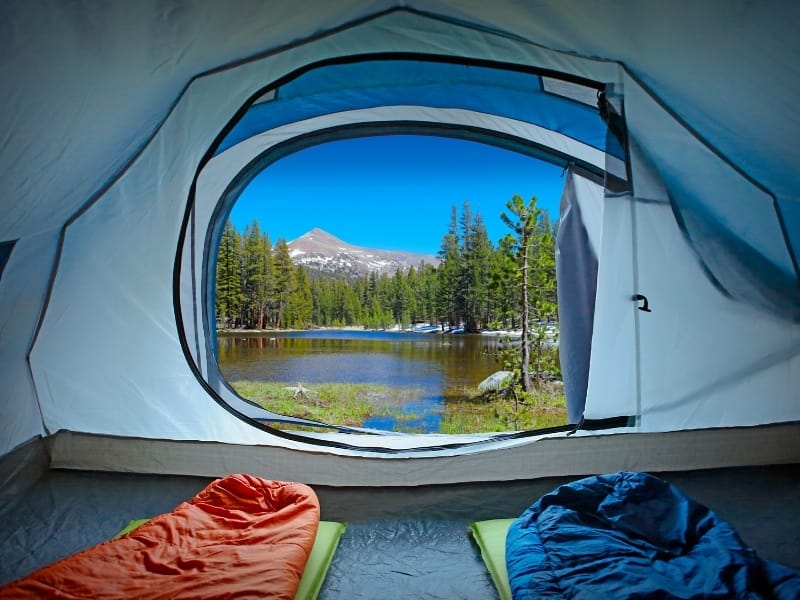 The entire hike takes about six to eight hours to complete.
When it comes to camping, Yosemite does have a lot of options. Yes, there are 13 popular campgrounds that are scattered throughout the park, but if you're feeling adventurous, you can also do backcountry camping and have a bit of fun in the wild.
Denali National Park (Alaska)
Even though a lot of people consider Alaska to be a bit wild compared to the rest of the United States, it is exactly that which makes it an attractive place for backpacking and camping.
Denali National Park spreads across six million acres of land and lets you enjoy wildlife, stunning hiking trails, and views of creeks and mountains which include North America's tallest peak, Denali.
Experienced hikers will recommend the Savage Alpine Trail, which is arguably one of the best trails in the national park. Yes, there is a bit of elevation gain you need to cover (about 1,500 feet, to be exact), but once you get high enough, you'll be enjoying stunning views of the entire Alaska Range, which includes Denali as well.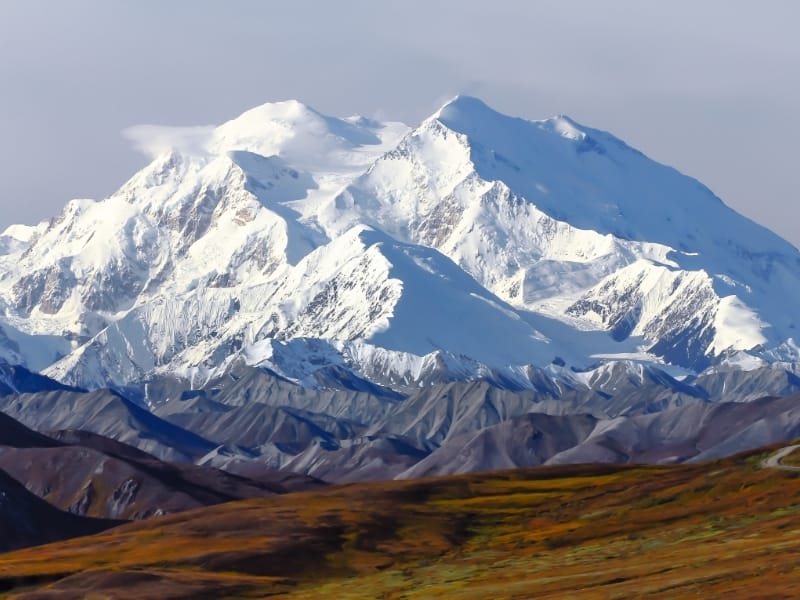 Of course, this is provided you're doing this on a clear day. To add to this, you'll get to see a bit of wildlife. That does include bears, so make sure you're prepared in terms of safety.
Here's a tip on the Savage Alpine Trail – start at the Savage River area, and get the most difficult climbs out of the way first. This will make sure that the tricky part is behind you, and you can enjoy the rest of the trail.
When it comes to camping, Denali National Park lets you choose from six campgrounds that have a combined total of 291 sites. This does give you a lot of options, and you get to pick and choose whichever one works best for you in terms of location and environment.
Denali National Park is one of the lesser-visited national parks in the US, but it might just be the most spectacular.
What are your favorite national parks for backpacking and camping in the United States? Let us know in the comments!
Pin This National Parks Backpacking Guide