Camping is a way to connect with nature and chill with friends and family! The great outdoors, campfire, fishing, camp foods are something that is beyond our imagination, you can truly enjoy your quality time in your holidays by camping.
Camping is for everyone who loves to sleep under the bright stars, explore nature, or planning for a trip across the country.
It's exciting at the same time, a thrilling experience to have fun. If you're camping with kids it's a treat for them, you can teach them to pitch a tent, toast marshmallows, start up a fire, and keep the mosquitoes away, these activities will be interesting for the kids.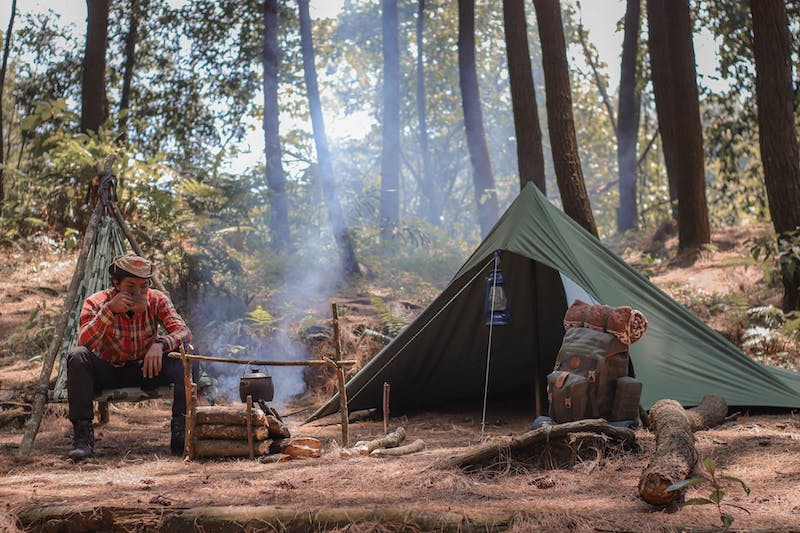 From survival kits to preparing foods using a campfire we've listed the best tips and tricks which will improve your next camping trip. In this blog, we've covered 9 unimaginable camping hacks to make your camping experience as wonderful as possible!
Camping Survival Kits
It's always good to pack the best wilderness survival tools in your camping kit, pack these handy items for setting up camp and enjoy the outdoor adventure.
Survival Knife/ Multi-Tool
Choose the right survival knife that suits your needs, it should be well-aligned and perform all the types of tasks. Go for weightless and sleek tools to fit in a backpack.
Topographic Map
Even if you're going for a short adventurous trip it's essential to look into the map to ensure the location you're moving on. Keep it handy. Know how to use the topographical map as it could be one of the best survival tools to save the life
Compass
It is a lightweight and easy-to-use tool for detecting the right location. For hiking and mountaineering, you should know the precise spot and thus take a compass with you.
First Aid Kit
A medical kit is the best survival tool for saving the illness or an accident. Pack gauze pads for larger wounds, steri-strips to close wounds with uneven edges, splints for supporting fractures, band-aids, ointments, etc. Pack well-organized first aid kits and keep them handy.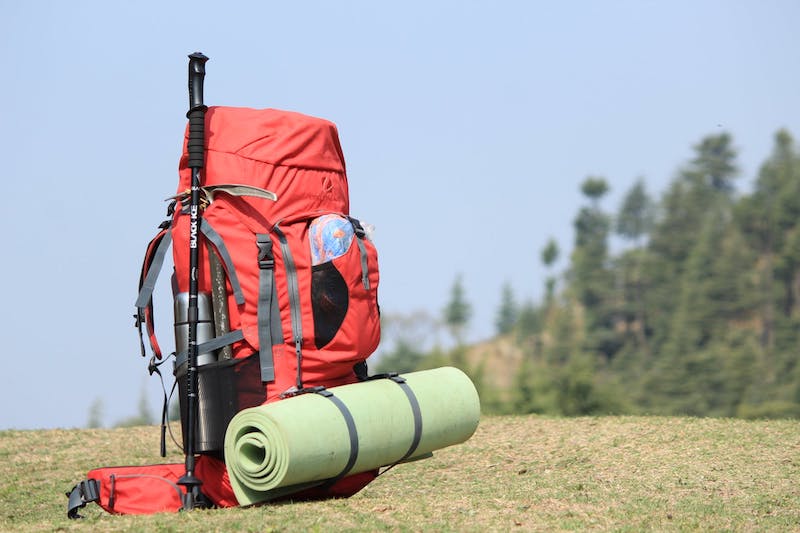 Signal Mirror
It is specifically designed for outdoor applications and using this tool you can find the signal for help. The reflector can reach some miles and alerts the pilot to your location.
Emergency Survival Whistle
A loud whistle can help you in all sorts of wilderness applications. When you're in a dense forest where people are few and wildlife is abundant this whistle can produce noise and alert animals to stay away.
Sticks for Tent Stakes
Tent camping is loved by all right! It keeps you secure under the roof and makes you comfortable by sleeping under the stars. Without a tent, you can't stay in the wild as it provides shelter and by camp firing in front of the tent, you can be safe from bugs, animals, insects, etc.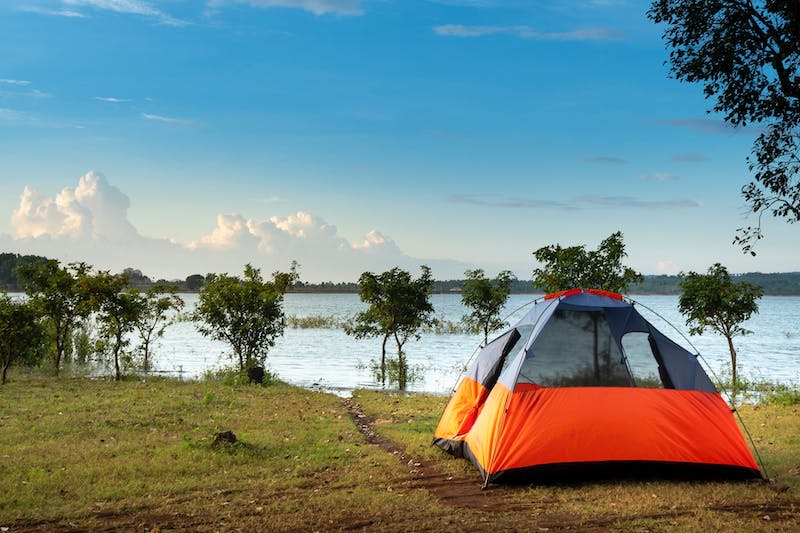 Rocks, logs, or ties to trees can be used to create the tent stake, plus the sticks are helpful for keeping the tent from blowing. One of the interesting yet the best camping hack is you can use a stick to hold the tent always upward.
Sleeping Bag
The sleeping bag is a worthy investment while heading out for camping, hiking, trekking, or any outdoor activities. The major purpose of a sleeping bag is to retain body heat which is what we all need at night.
Body heat must be maintained in any climatic conditions. If you're sharing a tent with your friends or somebody else then get a duo sleeping bag. It is crafted of synthetic fluff or down feathers, synthetic dries quickly but can't be compressed.
But the down sleeping bags will be costly yet can be compressed greatly. Opt for a lightweight sleeping bag to keep you warmer, and make transporting a breeze.
Make your own lantern
Always keep your tent colorful and bright to enhance the mood and stay happy. Make your own lantern even with a jug of water, yeah! Cover the jug with a headlamp and create an ambient light. Instead of a headlamp, it's also good to use solar lights and duct tape.
Enjoy the mood with lanterns, songs, a cup of coffee, delicious camp foods, and whatever you wish! Put coffee bags in hot water for a perfect backwoods instant coffee.
If your kids love to decorate the tent with solar lights, take extra care. Without electricity and power, these lights can brighten up the tent throughout the day and night. To note even little happenings around the campsite make use of a night vision camera which will be worth the money.
It detects objects which are not visible to the naked eye and protects us from danger. To improve the lighting, set up or glow the campsite, take birthday candles and create a soothing atmosphere around you.
Fire Starters
To lighten up your campground it's essential to pack some fire starters, even the cardboard toilet paper roll can be used for starting the fire. Just insert dryer lint into the tube; now watch the fire go up like crazy.
For instance, if you don't have any fire sticks, a piece of wood, or paper then go for a bag of Doritos sounds crazy right, but the fact is these corn chips can lighten up the fire faster and last for a long time which is what we needed.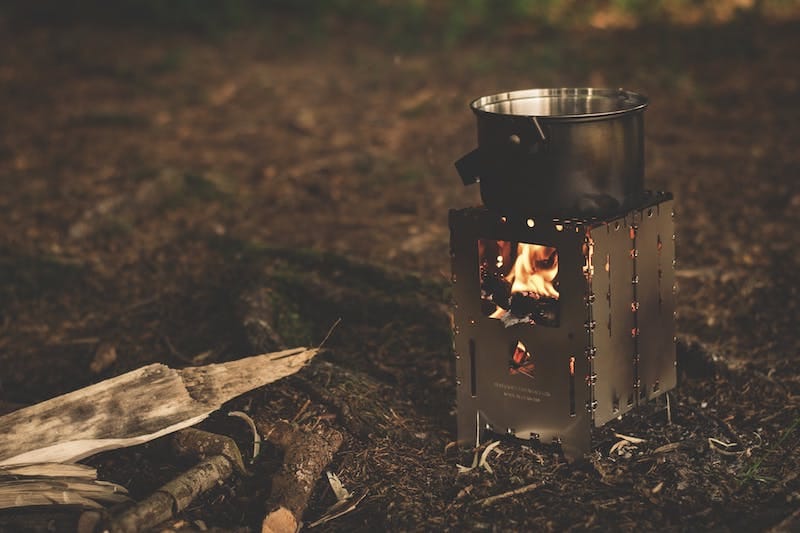 This flammable snack works great for starting the fire. DIY fire starters are also an intelligent option for making fire. It's also easy to make at home.
Line your bag with a Garbage bag to keep contents dry
We can't predict Mother Nature at any time so it's better to be prepared for combating any situation. If your camp area is hot and warm then it's not a big deal to survive but in case if it's rainy then all your belongings will be wet and may feel uneasy.
So be clever and place a thick garbage bag inside your backpack and then arrange all your essentials inside it to keep your gear warm and dry.
Wet clothes are not good for your health as they may cause illness and make your body chill quickly which can lead to serious issues too! Avoid wet clothing by simply lining up your valuables inside the trash bag.
Compact cooking sets
If your outdoor plan is more than two or three days then it's important to pack compact cooking sets and ready to prepare(instant) items for surviving in the campground. Compact sets will not hold much space in your backpack; it is for multi-purpose use and stands high for its durability.
It's always fun to sit around the campfire and enjoy a nice camping snack, one such everyone's favorite is popcorn, and it's not a big deal to prepare. Put some kernels in aluminum foil and throw the ball into the pan, now the popping begins.
Go for campfire French toast which is a healthy snack for breakfast or snacks. Just heat the pan and toast the dish. Cook highly nutritious vegetarian chili which is hearty, delicious, and filled with healthy ingredients. Place the cookware on the stove and wait for 20 min to serve the dish.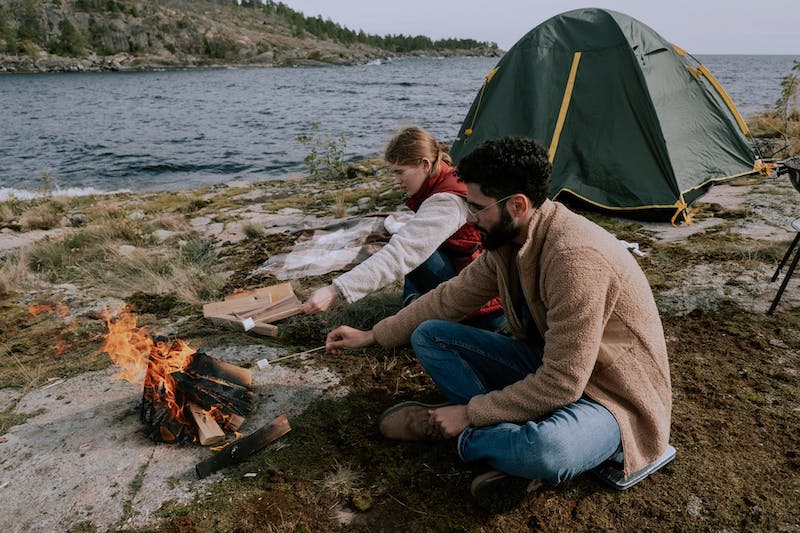 Mosquito Repellent
Mosquitoes will irritate a lot, also if you're a night camping lover then start a campfire using the woods and fire starter kits to get rid of those deadly creatures.
As soon as the sun sets, keep your campground safe by lighting the fire. If you're camping with kids, then keeping bugs away is the topmost priority because the little ones are prone to mosquito bites.
If you can prepare the mosquito repellents at home it's quite good, use essential oils which are a natural protector against the bugs. To enjoy the outdoor camping trip this hack will be very much useful. Bug sprays are also highly effective in killing mosquitoes so grab them before you move outdoors.
Water Purifying Kits
Instead of filling water in your bottles and weighing much just drink water from the stream after cleaning it with water purification tablets. Pack water purifying tablets or solutions to stay hygienic.
Drinking water is essential for any outdoors as it plays an important role in keeping you hydrated and energetic. Camping is not that easy to guess, sometimes it's good to think out of the box and pack the essentials for surviving in campgrounds.
Ice packs
It's not possible to take the ice cubes in your cooler while heading outdoors as it may turn into a mess, but there is an alternative way to get the cubes.
Just freeze gallon jugs of water as it won't crack at any room temperature much faster. Whenever you need water, wait until the cube melts and then drink. Campgrounds will be mostly near the water sources but we can't assure anything right, so use this hack to drink water as well as to keep your food cold.
Final Thoughts
We hope these hacks will help you to pack all the essentials for your next camping trip thus you can enjoy without tension. If you have any other useful hacks in mind feel free to share them with us!