Once upon a time, I sat in Riga, Latvia for two weeks waiting for a visa to Belarus. A visa that ended up being invalid, but nevertheless, I still had two weeks to hang around Latvia's capital city and also time for a short couple of days in Daugavpils. I really should have followed a better two or one week Latvia itinerary, but I had my sights set on certain places and just did my own thing.
It is very easy for travelers to get lost inside of Riga's Old Town and never see anything outside of the cobblestone alleys, the House of the Blackheads, and the impressive churches lurking around each and every corner. The first time I had ever stepped foot in Riga, I made that mistake. But I was only there on a layover from Kiev back to Oslo, so time was limited and it was cold. Cold takes on a different meaning during December in Riga. Trust me.
During my two weeks, I wanted to see parts of Riga I typically had never thought to see before. I met with Marta, who at the time worked for Latvia's Tourism Board, and she tipped me onto some places I otherwise wouldn't have considered. One of these places was Andrejsala, Riga's industrial port and an up-and-coming spot for Riga's imaginative inhabitants.
Keen to make it to Andrejsala on foot, I bundled up (I have been to Riga three times and never during the warm months), and started my journey. What looked like a short distance on a map turned out to be quite the walk. Or maybe I was just cold and hungry. Easy to find and just straight down the river, I finally arrived at what appeared to be Andrejsala.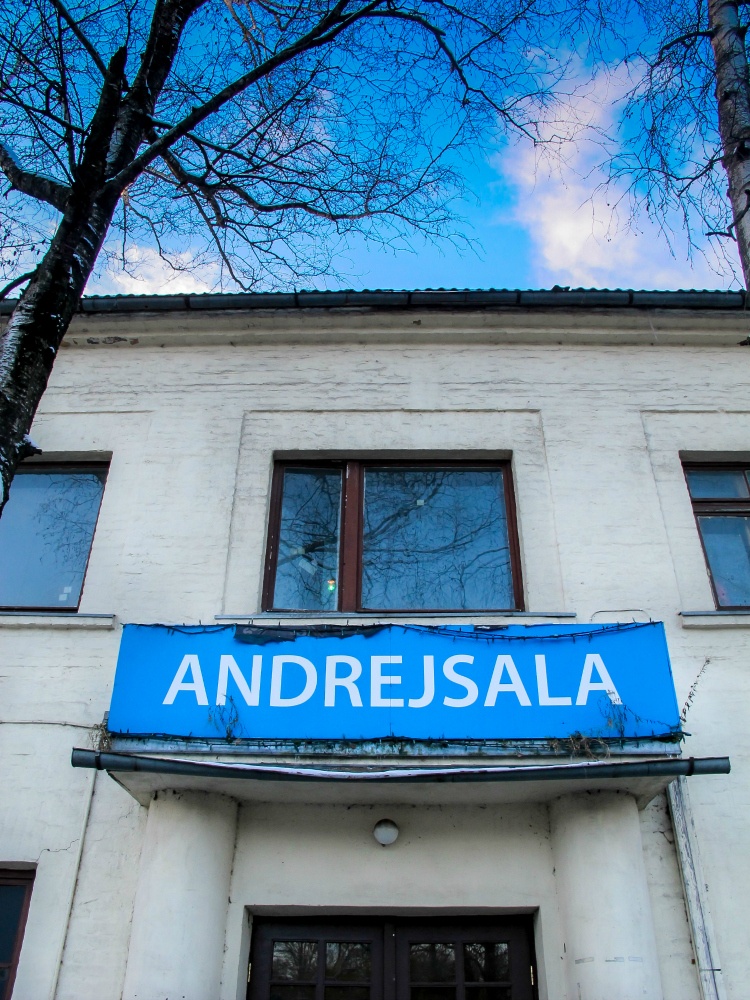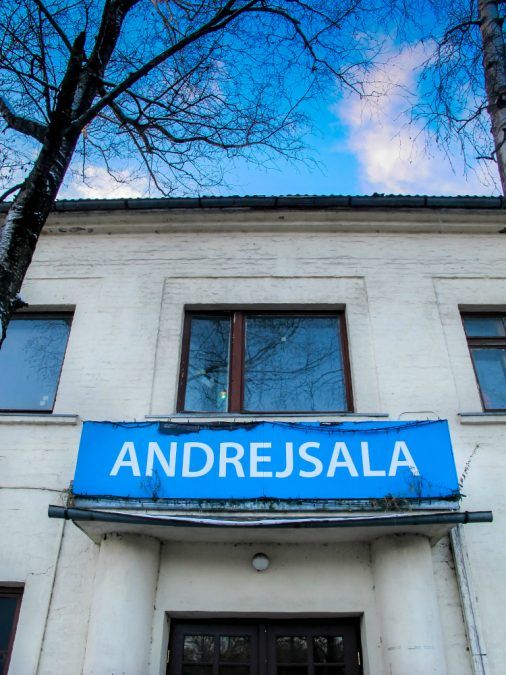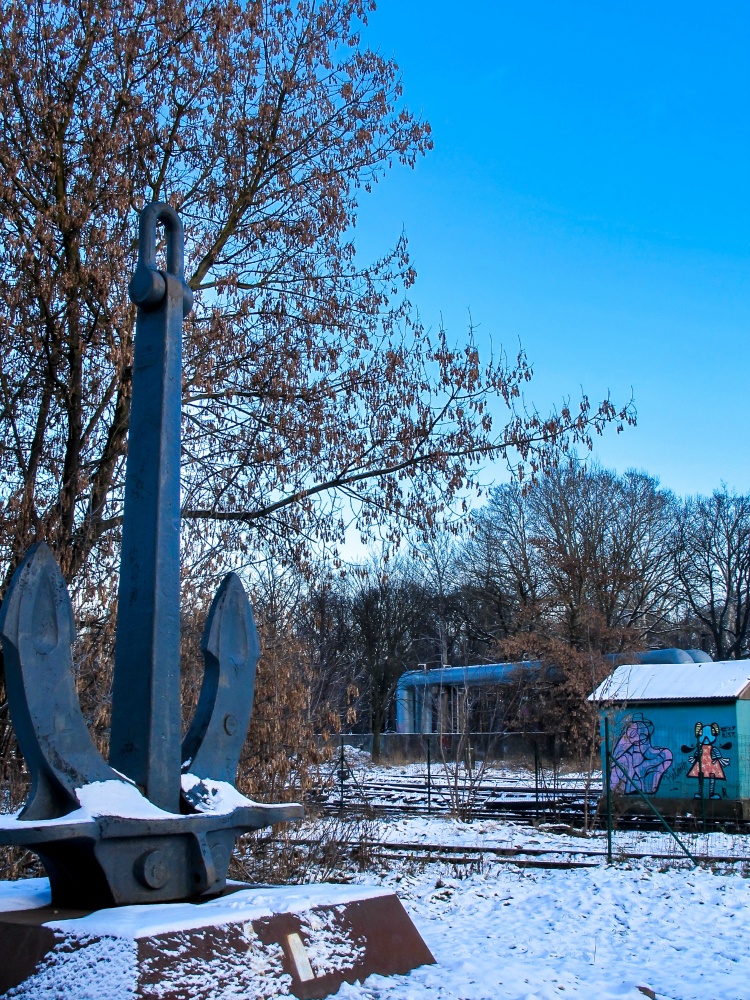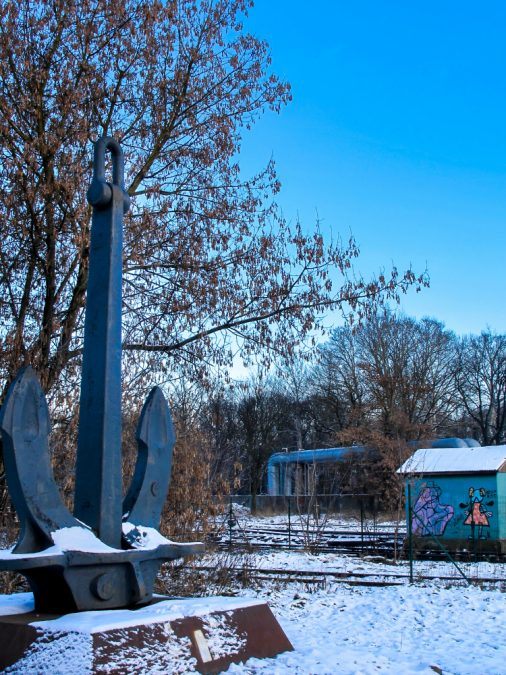 Andrejsala is like this weird little peninsula that juts out into the Daugava River. It is saturated with grey concrete block buildings and rickety trains with Cyrillic sprawled across each car. The wind off of the river gave me blistering chills as I was forced to pull my scarf across my face. And to my surprise, there was not a soul in sight.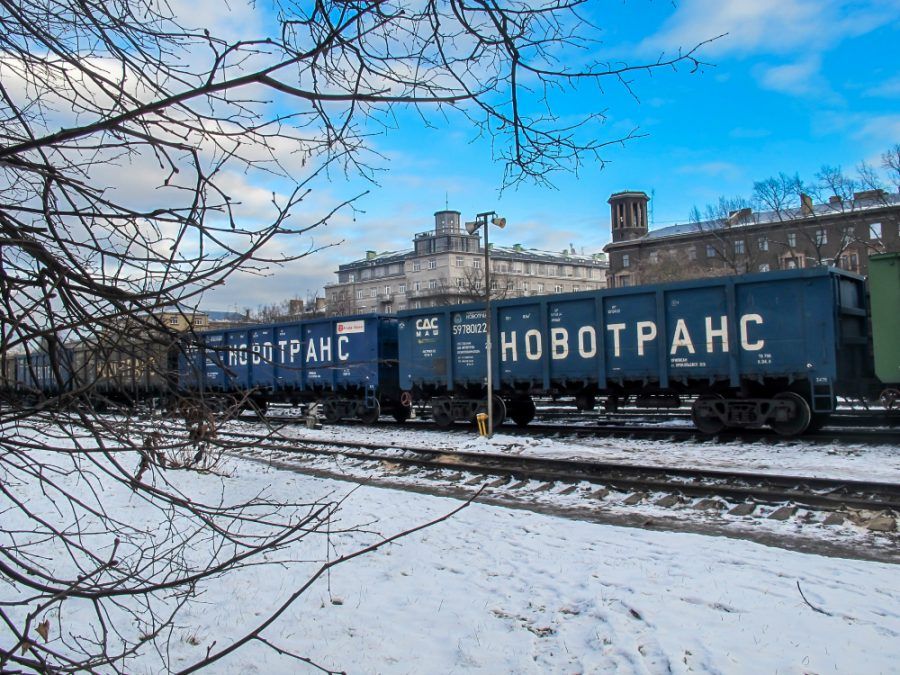 Upon entering Andrejsala, I noticed an art museum, called Latvia's Naive Art Museum. The museum just looked like it was a bunch of street and urban art all thrown into one. I didn't care to go inside. I also saw a spirits and wine shop and I did see one person head inside. So there was life here in Andrejsala after all…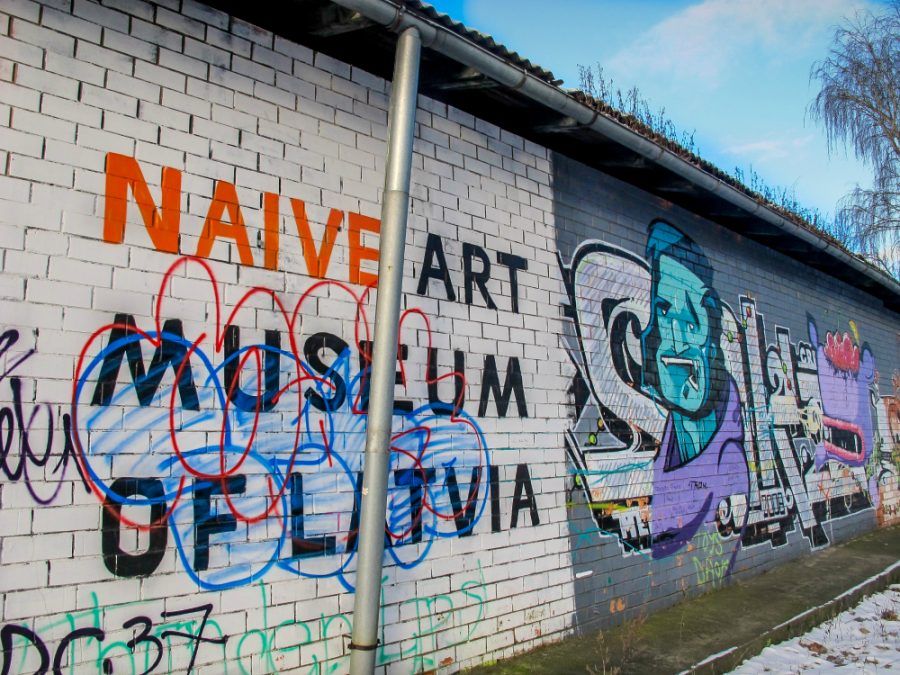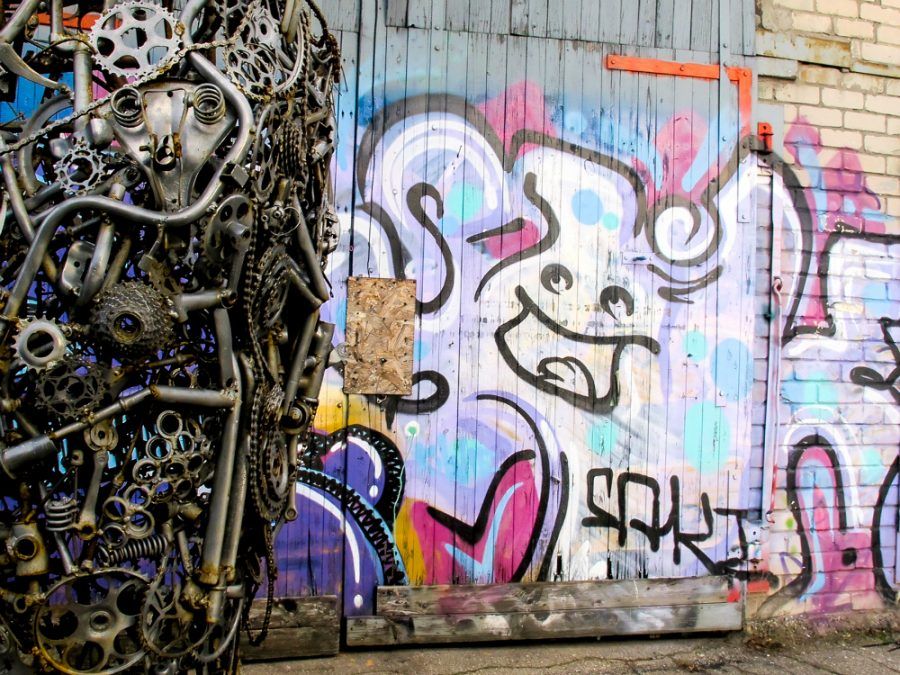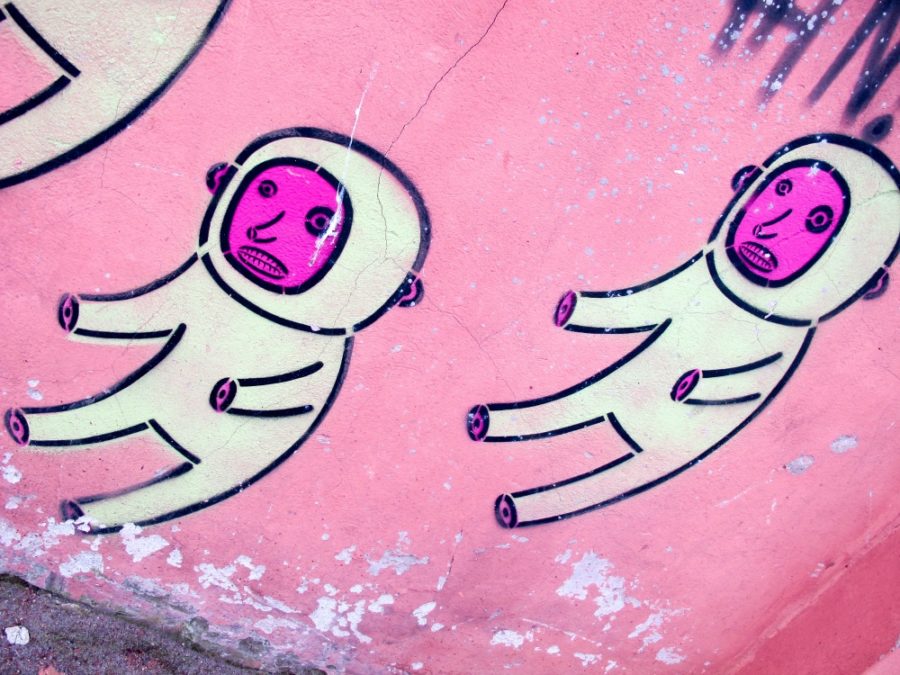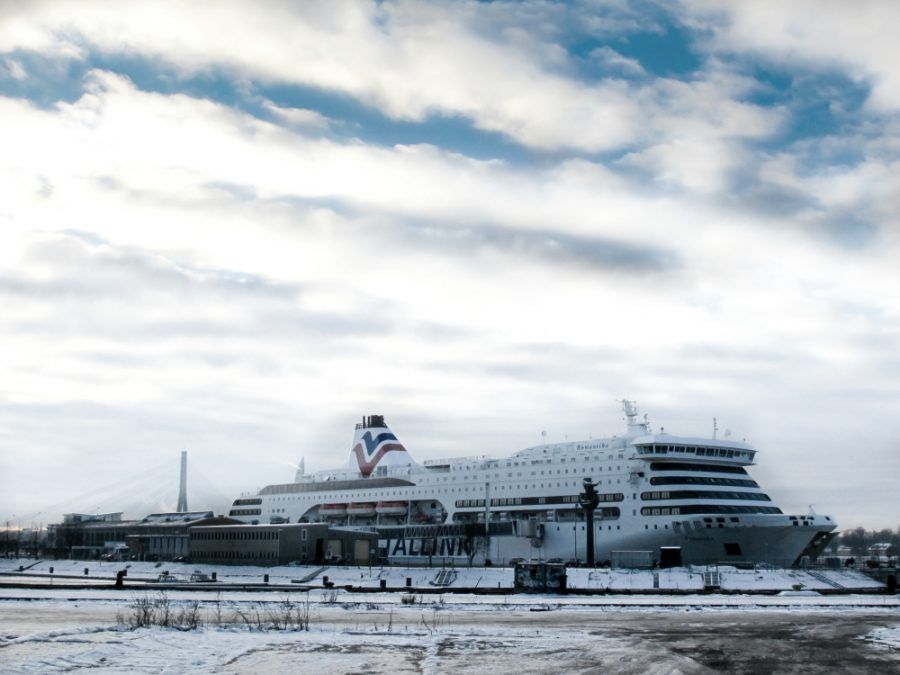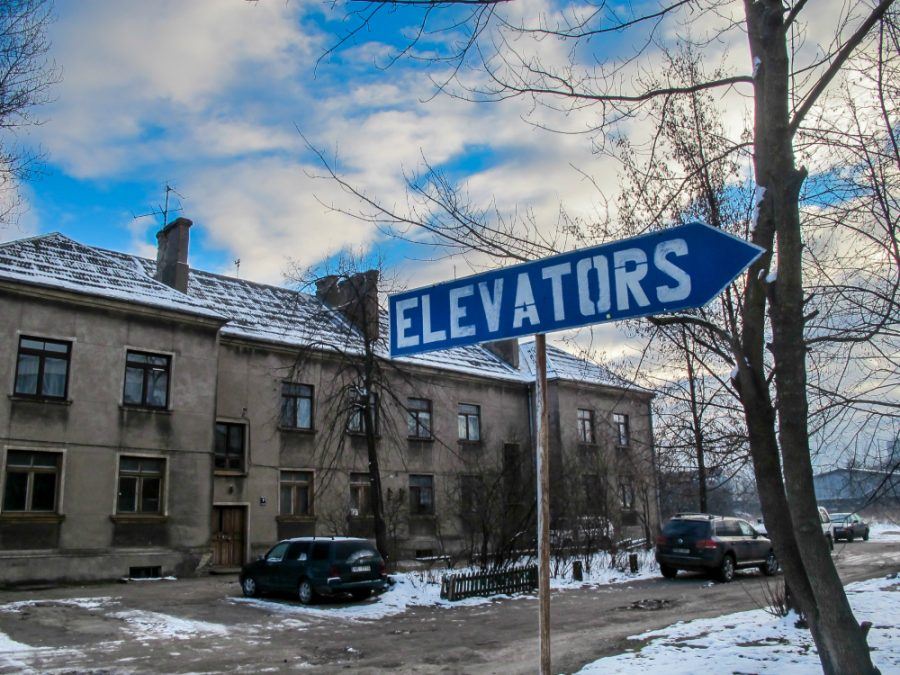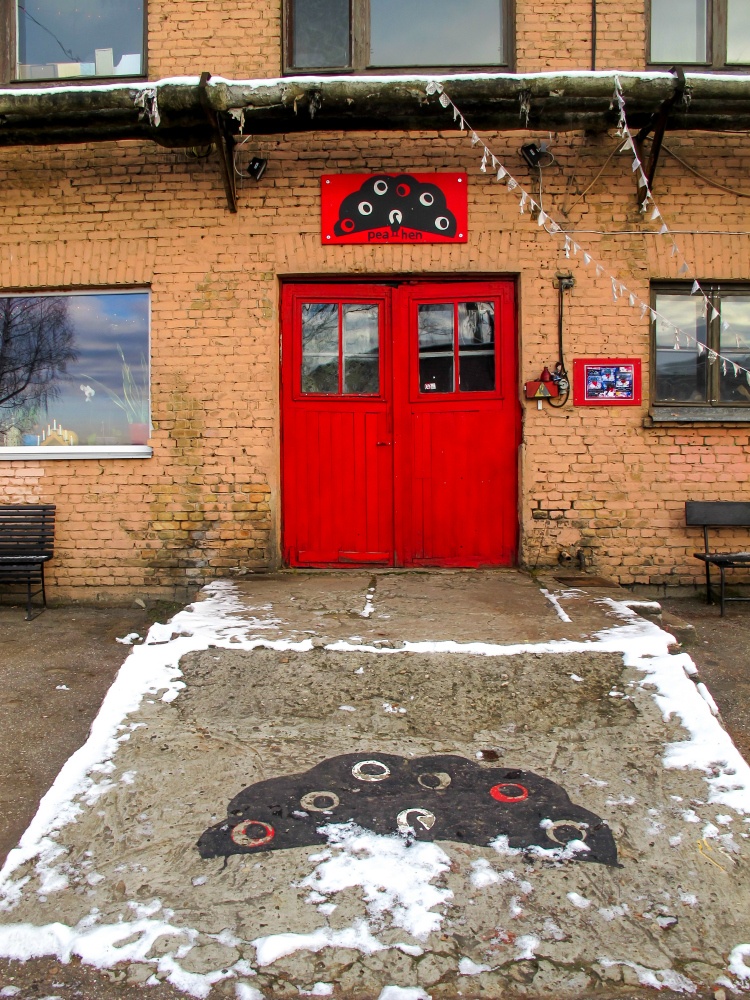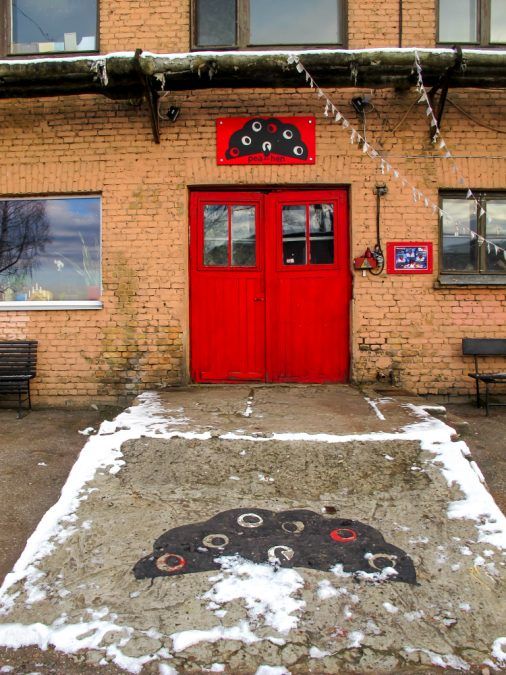 I walked and walked and walked. What I was told was a cultural hub to the city of Riga just appeared to be… deserted. As I walked further into the area, I did see some labor workers with hardhats, but not much life otherwise. I couldn't possibly have been in the wrong place. I just assumed that maybe not too many cultural happenings were taking place at 2pm on a weekday afternoon.
I gave up.
I took my frozen hands and headed back towards Riga. But I wasn't done with Andrejsala yet. Right on the edge of the peninsula and main area of Riga was a restaurant called Koya. There is great food in Riga but I wasn't headed there for that… I needed a bathroom and food. And warmth. Lots and lots of warmth. I headed inside and sat by the window and watched the cruise ships on the frigid water. I ordered a batch of sweet potato fries and thawed out next to the fireplace, which the wait staff so graciously sat me beside. Riga never ceases to amaze me with the many things to do and the number of high-quality places to eat at (hey, those sweet potato fries were top-notch!)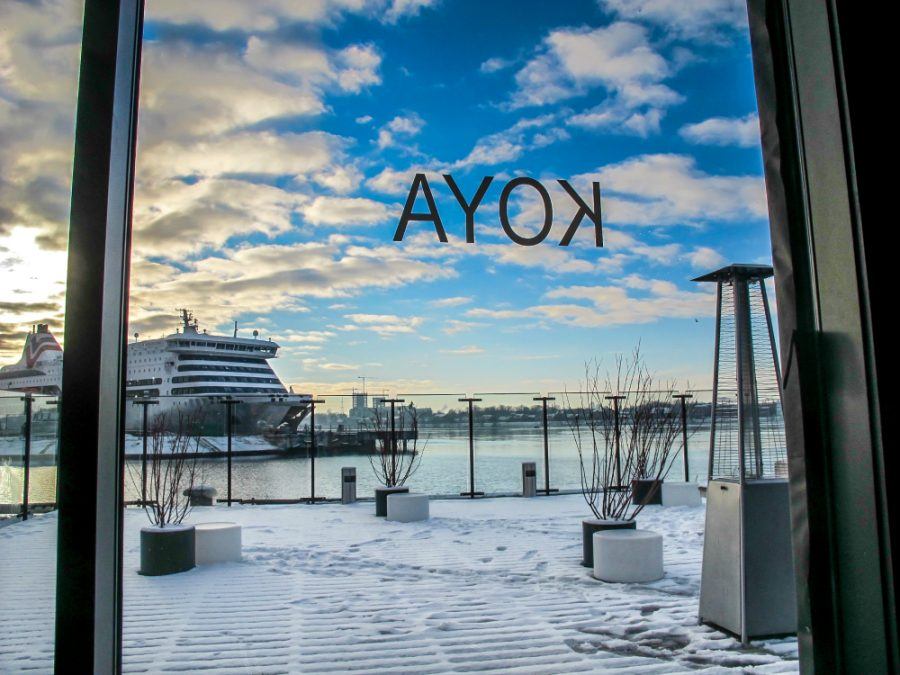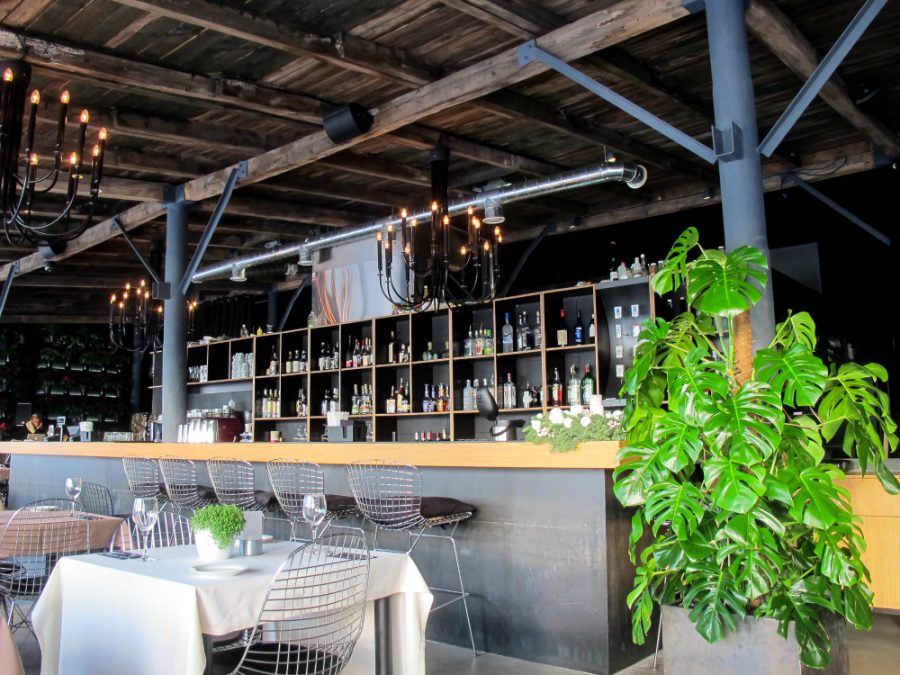 After eating, I left Andrejsala.
Later that evening, I decided to research the area to see what I missed and if there was actually anything there in the first place. What I discovered was that Andrejsala is known for turning old crappy buildings into something cool on the inside. There may not be signs indicating life inside of those buildings, but it does exist. In fact, this area is one of Riga's new 'places to be' during the warmer months. Well, damnit.
Nevertheless, I do recommend those traveling to Riga to head to this area. Regardless of what you may, or may not, see on Andrejsala, it is a nice change of pace to the center of Riga.
And be sure to dine at Koya when there! It can be found at Andrejostas iela 4. The eatery offers a winsome ambiance and overlooks the Daugava River.