Marbella is known for having some of the best beaches and parties in Spain. There is also a plethora of accommodation to suit all needs, including renting an Airbnb in Marbella.
This is a guide to the best Airbnbs in Marbella, Spain- it will include options for multiple budgets and travel tastes.
Marbella is such an ideal weekend break in Spain, but it also hits well with those looking to spend a couple of weeks in a place. Airbnbs can help one stay on a tighter budget and cook instead of spending all the money out at restaurants.
Our guide to the best Airbnbs in Marbella, Spain will give you our top picks for an amazing trip to one of Spain's most beloved beachside cities.
Should You Stay at a Marbella Airbnb?
Spain is known for being an epic food destination, and rightfully so!  But, eating multiple meals out can put a damper on a trip to Spain as it will require so much spending on food and leaving you depleted for money to spend on activities and fun nights out.
While Spain is known for its amazing food at restaurants, it also provides those living and traveling there with top-notch ingredients at the local markets and shops. Renting an Airbnb in Marbella can give you the opportunity to take advantage of these flavorful ingredients!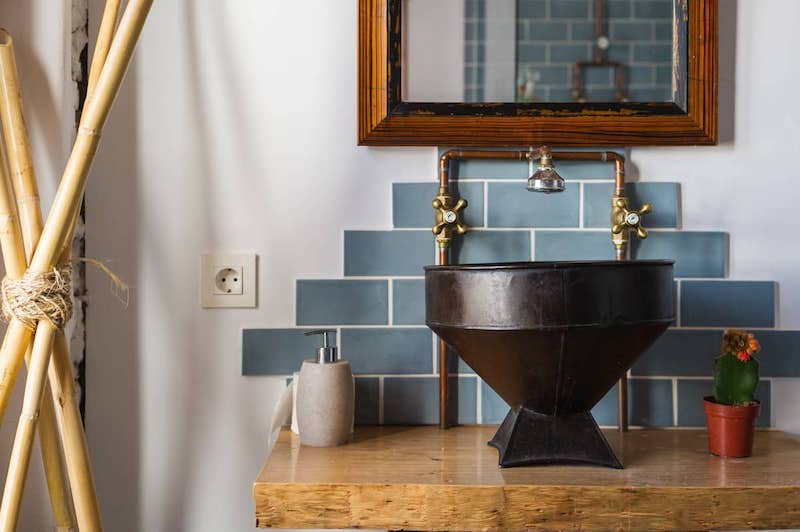 In addition, hotel rooms can be cramped and limited in space. Marbella Airbnb options that we selected have additional space so your entire family or group can stay in one space as opposed to renting multiple rooms as a resort or hotel.
Several properties in Marbella have the same amenities as hotels.  You will find many rental complexes where these Airbnbs are located boasting their own pools and gyms, etc.  It will make for a relaxing holiday and the perfect time to unwind from everyday life.
Best Airbnb Marbella: Our Picks
Quick Marbella Accommodation Facts
Where is the best place to stay in Marbella?  It truly depends on your taste. The best place to stay is typically in the city center and near Orange Square since you will likely not be driving to Marbella.  It will give you easy access to food options and Marbella nightlife.
There are four main districts in Marbella that you can consider staying in: the Old Town, San Pedro de Alcantara, the area by the beaches, and Puerto Banus. Be careful when seeking accommodation as sometimes it will be listed as 'Marbella' but it is actually in a town around 8 kilometers away!
Don't worry- none of those places are on this guide.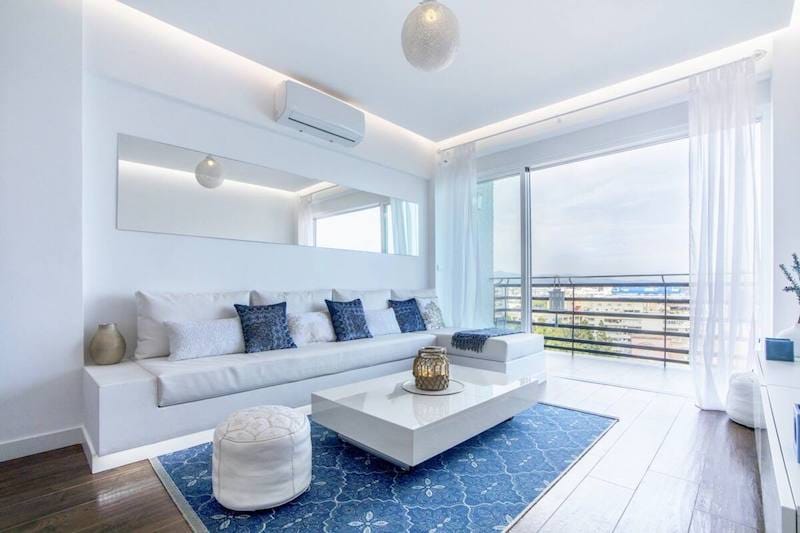 How many days do you need in Marbella?  However long you need!  You can go for a long weekend break or spend a couple of weeks there.
There are many other places near Marbella worth visiting such as Ronda, Gibraltar, and more.  There are also many things to do in Estepona which is close to Marbella. We list some fantastic Marbella day tours below, so be sure to check them out!
Best Marbella Day Tours
There are several options for day tours from Marbella that will help you plan your trip accordingly.  These Airbnbs in the city are not far from the pickup points of the tours.
Below are some of our top-rated Marbella tours to consider for your trip:
Suggested Marbella Activities for Adventurous Travelers
Alternatively, if you're adventurous and active, Marbella is a hub for some cool excursions!
Here are some of our favorites (and the area is known for canyoning- so definitely check it out!):
PIN IT FOR LATER!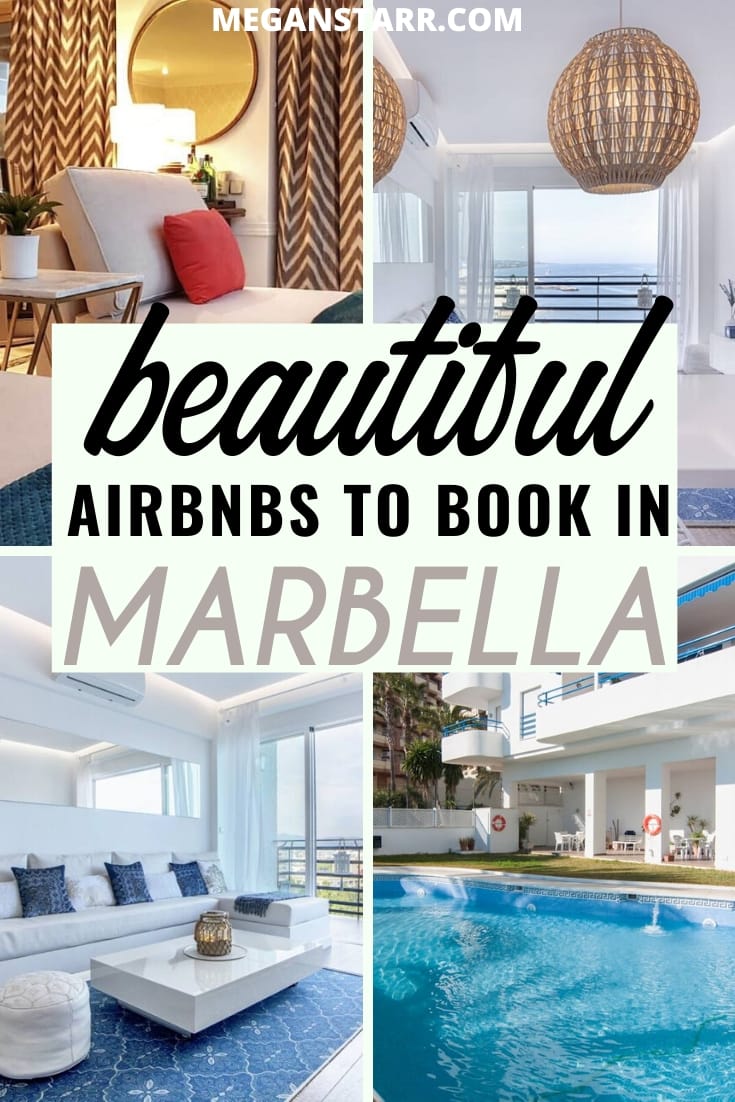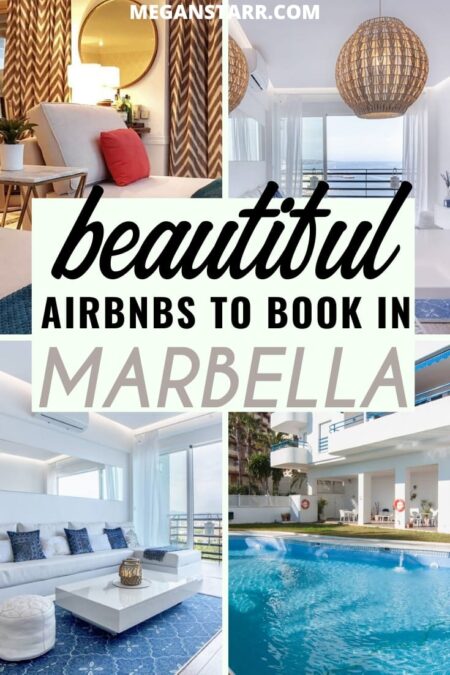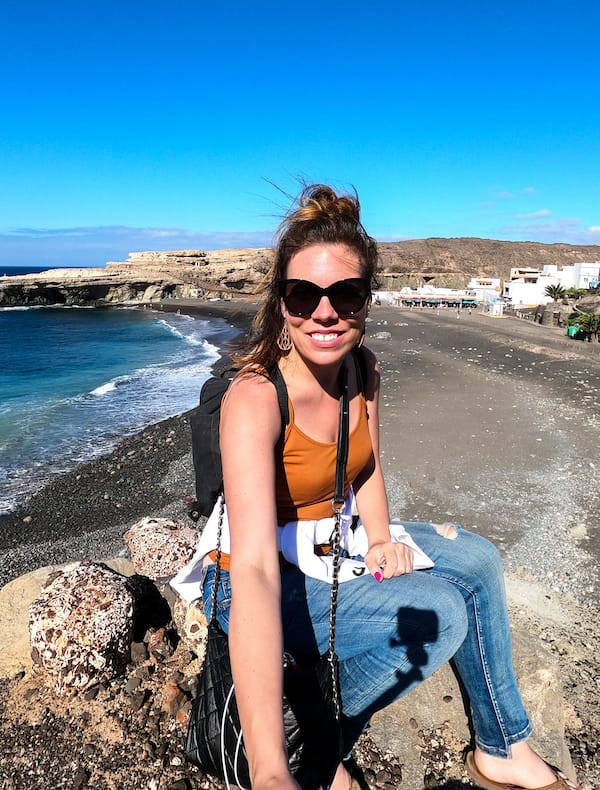 Megan is a travel blogger and writer with a background in digital marketing. Originally from Richmond, VA, she now splits her time between Frankfurt, Germany and Arctic Finland after also living in Norway, Armenia, and Kazakhstan. She has a passion for winter travel, as well as the Nordic countries, but you can also find her eating her way through Italy, perusing perfume stores in Paris, or taking road trips through the USA. Megan has written for or been featured by National Geographic, Forbes, Lonely Planet, the New York Times, and more. She co-authored Fodor's Travel 'Essential Norway' and has visited 45 US states and 100+ countries.