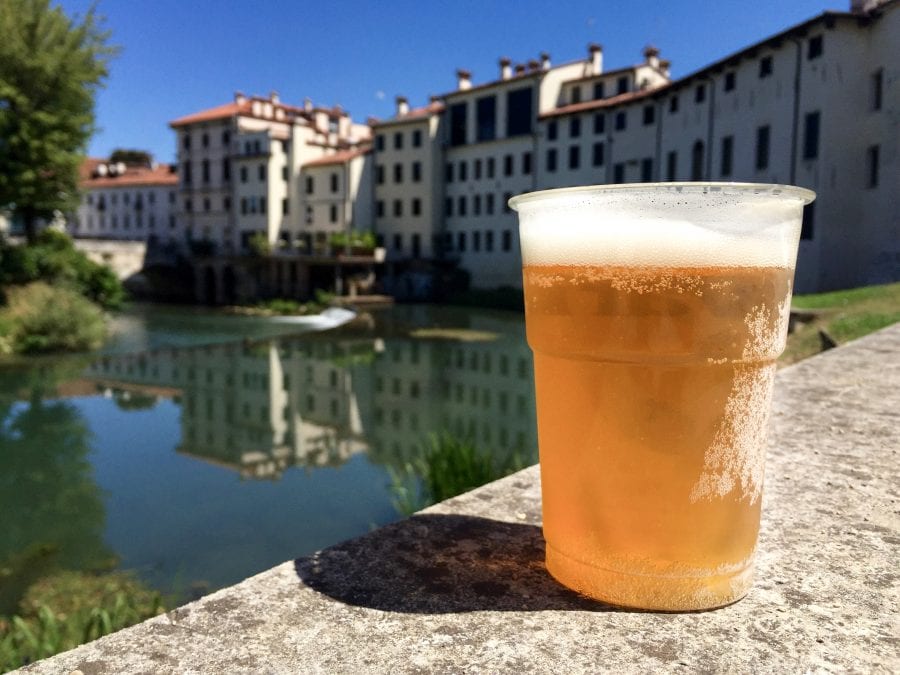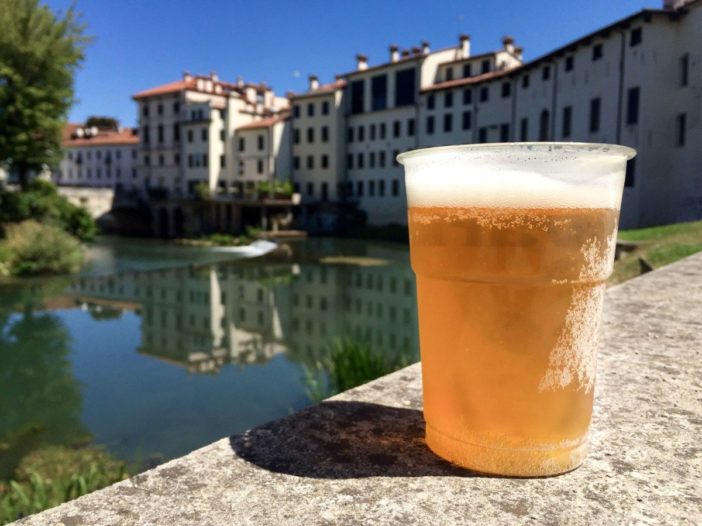 This post may contain affiliate links which means if you purchase something through that link, we will make a small commission at no additional cost to you. Think of it as buying a cup of coffee for us on someone else. Thanks and enjoy!


Not another boring year's end recap post!  Ugh, I know.  Most of you long-term readers know that at the end of the year I always go through my list of favorite drinks as opposed to dishing on travel recaps you've already read on here at a previous time.  This year will be no different.
It is hard to convey any positivity about 2016, to be honest.  Emotionally, this year took its toll on me.  Not perhaps from a personal standpoint, but with the media and the election (did you know that we had an election in the United States this year?) coverage just being so negative from both sides, I have ended this year mentally stressed and discouraged.  I would love to say this is a United States problem, but the hate around the world right now just is sad.  The optimist in me says that 2017 will be a lot better, but the realist in me knows this nightmare has just started (I am not referring to anything politically, I am simply talking about the hate around the world currently).
So, 2016 was a pretty slow travel year for me.  Including my upcoming travel plans, I will have been to sixteen countries by year's end and most of those are definitely not new ones… and as odd as this sounds, I am really enjoying revisiting places these days.  There is something so comforting in going back to a place and seeing how it has transitioned post-revolution (Kiev).  Travel has never been about country counting or quick stop throughs for me.  If I pass through a city quickly, I generally try to make it back to see the city a bit deeper (Dnipro).  When I began 2016, my March travel plans were set to take me to Israel and Palestine.  My travel partner and I changed those plans to Ukraine.  And damn if Ukraine didn't end up the highlight of my year!  I am so obsessed with the country and if 2017 only takes me to one country- please let it take me there.  Okay, I will stop the gushing and get on to my list of top drinks for 2016.
Update:  Since writing this- I canceled my Turkey and Bulgaria plans for the year and headed back to Germany.  An upcoming post on this debacle will follow soon.
1- Timisoreana Beer in Medias, Romania
This beer was terrible.  It was also warm.  But that still doesn't take away from how great of a day I had in Medias.  We unexpectedly ended up in Medias (a Romanian town in Transylvania) for the day after thinking we would use Medias to connect to Biertan.  I knew nothing about Medias and after arriving in the city, we found a quiet and non-touristy little haven of a place.  We had a relaxing travel day walking around a city we knew nothing about.  It was uncharacteristically warm for February, so we decided to find a little local bar and sit outside and have a beer.  Outside of the city a bit, we found a local dive and ordered beers to enjoy while we sat in plastic lawn chairs on their unkempt terrace.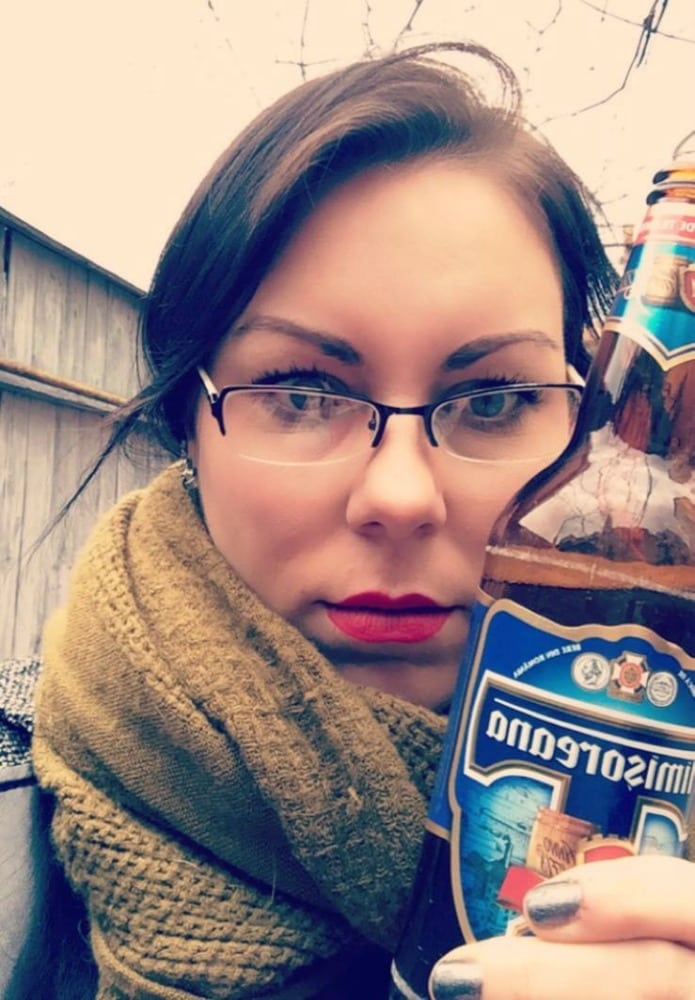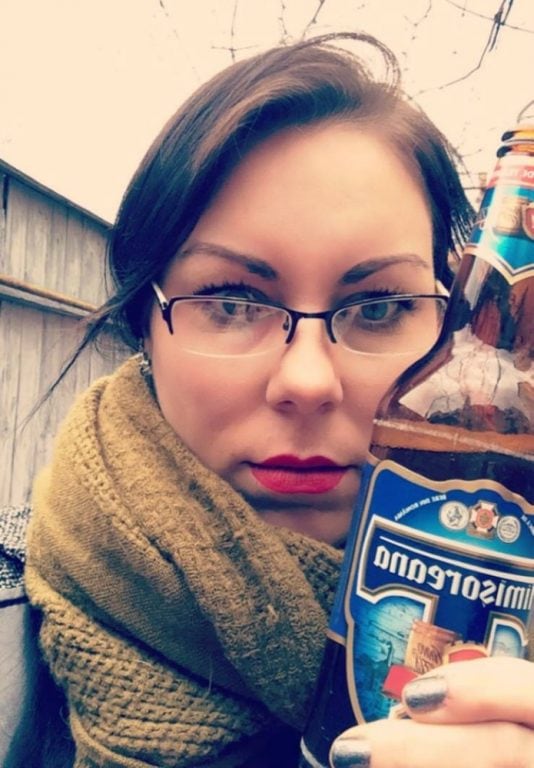 There was seemingly nothing remarkable about that day, yet it stands out vividly in my mind.  If anything, it reminded me that I truly prefer traveling with someone these days and not alone.  It also reminded me that my skin looks much better on the 'pretty' Snapchat filter as seen above in the photo than it does in real life.
2- Shubat and Kumis at the Green Bazaar in Almaty, Kazakhstan
I was told after drinking this that it is not the most hygienic place in Almaty to consume such.  Shubat is fermented camel's milk and Kumis is fermented mare's milk.  I don't even like milk.  So basically hygiene concerns went out the window once I decided to even consume something from a camel or mare.  The reason this was such a momentous experience is that I drank shubat from the exact same stand three years prior (I recapped it in my 2014 drinks post).  And this time, I was able to take my travel partner and best friend there to enjoy them alongside me.  It made it so much more special and definitely worthy of being on my favorite drinks of the year list (despite kumis being one of the foulest things I have ever put in my mouth).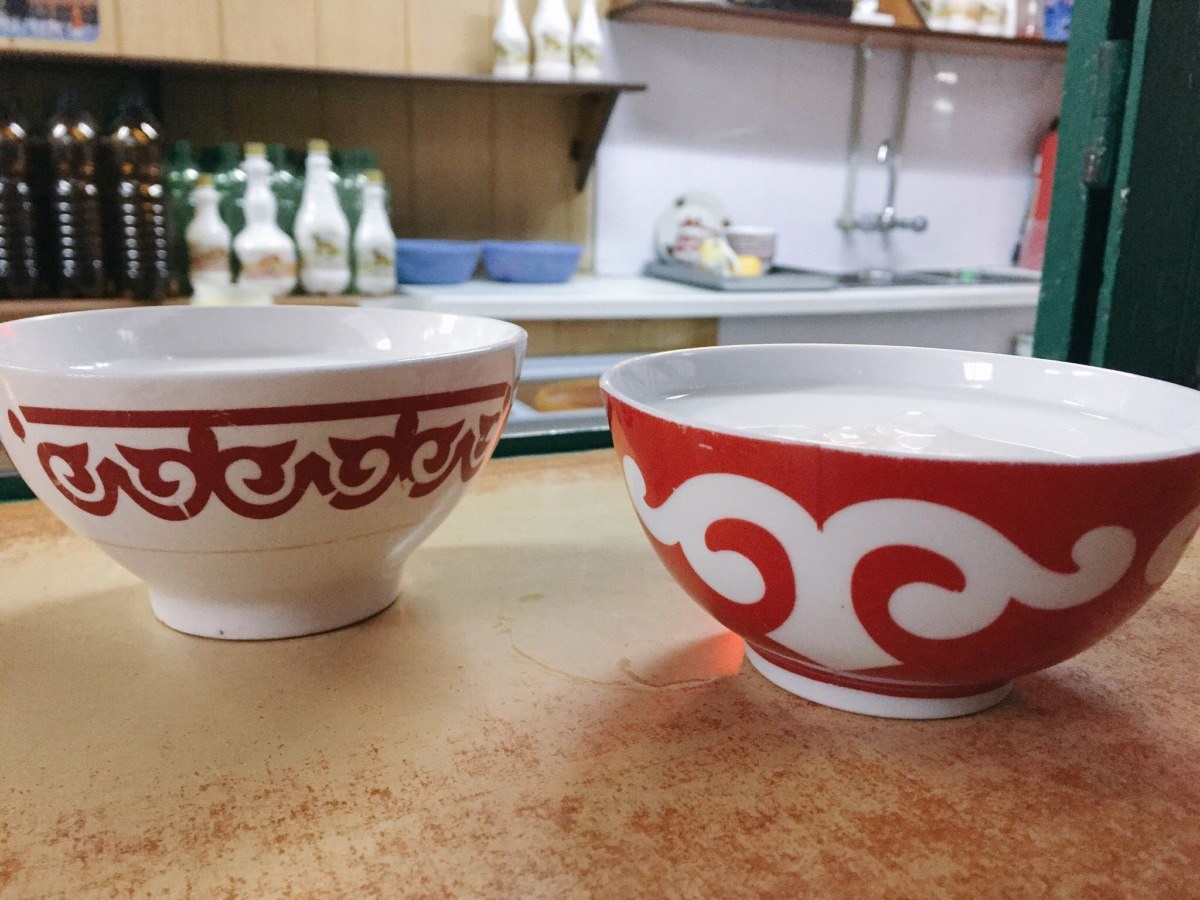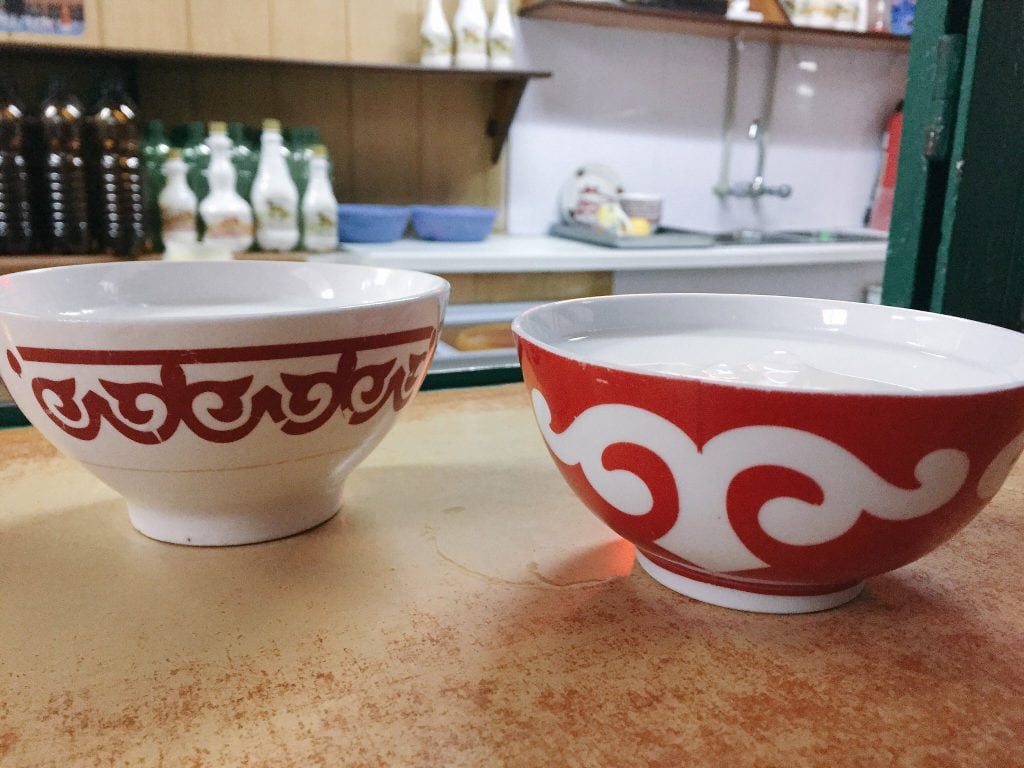 3- Cognac with New Friends at Ala Archa National Park, Kyrgyzstan
On my second visa run to Bishkek, I was in dire need of nature.  I decided to head out to Ala Archa National Park solo and do a little bit of hiking.  It had been very warm in the city so it seemed like the ideal day to do such.  The east-coast American in me never considered that the conditions in the (real) mountains would be much different than the city, but they were.  It was snowy and cold, but peaceful and rejuvenating.
As I was strolling through nature, I came across a picnic table with three Russians and a Kyrgyz guy.  They saw me and immediately invited me over.  They asked me "Cognac or Vodka?" and started pouring the cognac before I could even get the word 'vodka' out of my mouth.  Five shots and hardly fifteen minutes later, we were all chatting, laughing, and talking about how it'll be when we cross paths at some point in the future.  While our cognac adventure was short-lived (the Muscovites were on their way to the airport during this nature pit-stop), this day remains one of my favorite travel days of the year.  I was buzzing (literally) for the rest of the Ala Archa trip.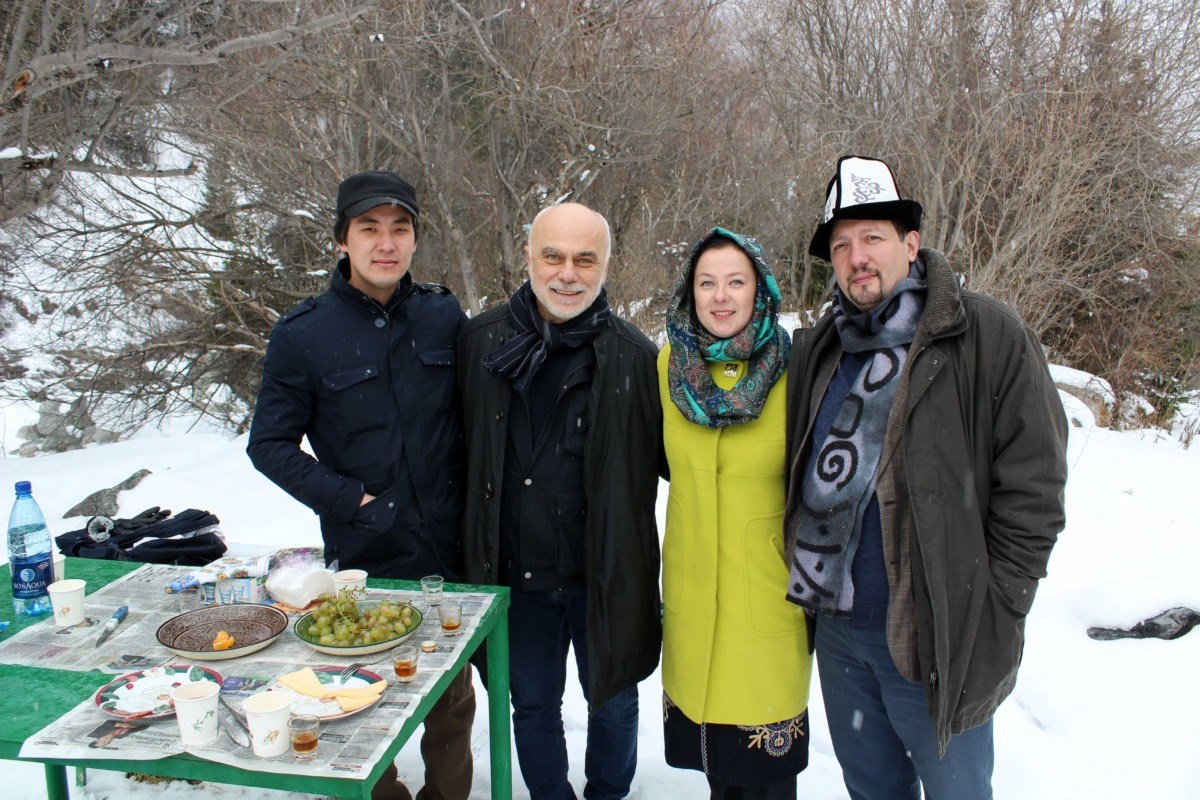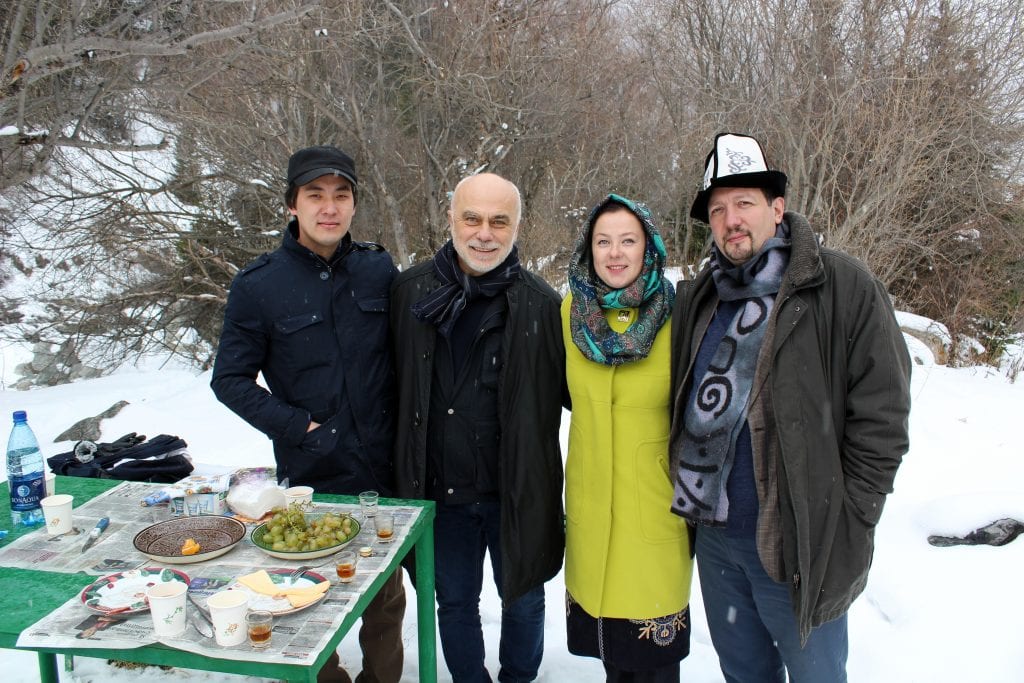 4- Beer and Prosecco by the River in Vicenza, Italy
I haven't really talked about my trip this year to the Veneto region of Italy on my blog with the exception of traveling to Burano during the high season.  I guess I just really don't write about Italy on here.  But that Italy trip was a blast.  We went to Venice for the wedding of one of my dearest Norwegian friends and decided to travel around the region a bit.  Having both already been to Verona and Venice (and its islands), we decided to go to Belluno, Treviso, and Vicenza whilst there.  I can do nothing but rave about all three places.  But my favorite memory from the trip outside of the gorgeous wedding was during our day trip to Vicenza.
We chose Vicenza as it was an easy train trip from our base of Treviso.  I didn't know much about the place except that I wanted to stroll around a historical city and chill out.  Once we arrived in Vicenza it was deserted.  Where was everyone???  We walked around admiring the history and architecture of the city for a few hours before deciding we needed a bar or restaurant.  We found nothing.  Just as we became discouraged and the 32C heat started taking its toll on our bodies, we stumbled across this 'beach' bar on the river in Vicenza.  It was clearly just opening for the day and we were its first customers.
The beer was tasty, the prosecco was perfect, and we just couldn't get ourselves to leave the place.  We sat here for hours chatting and just being in love with Italy.  I have been to Italy numerous times and always get butterflies when I arrive there, but something about this day in Vicenza made me feel connected to the country in a way I've never felt before.  I have a bad feeling that 2017 will consist of multiple trips to Italy.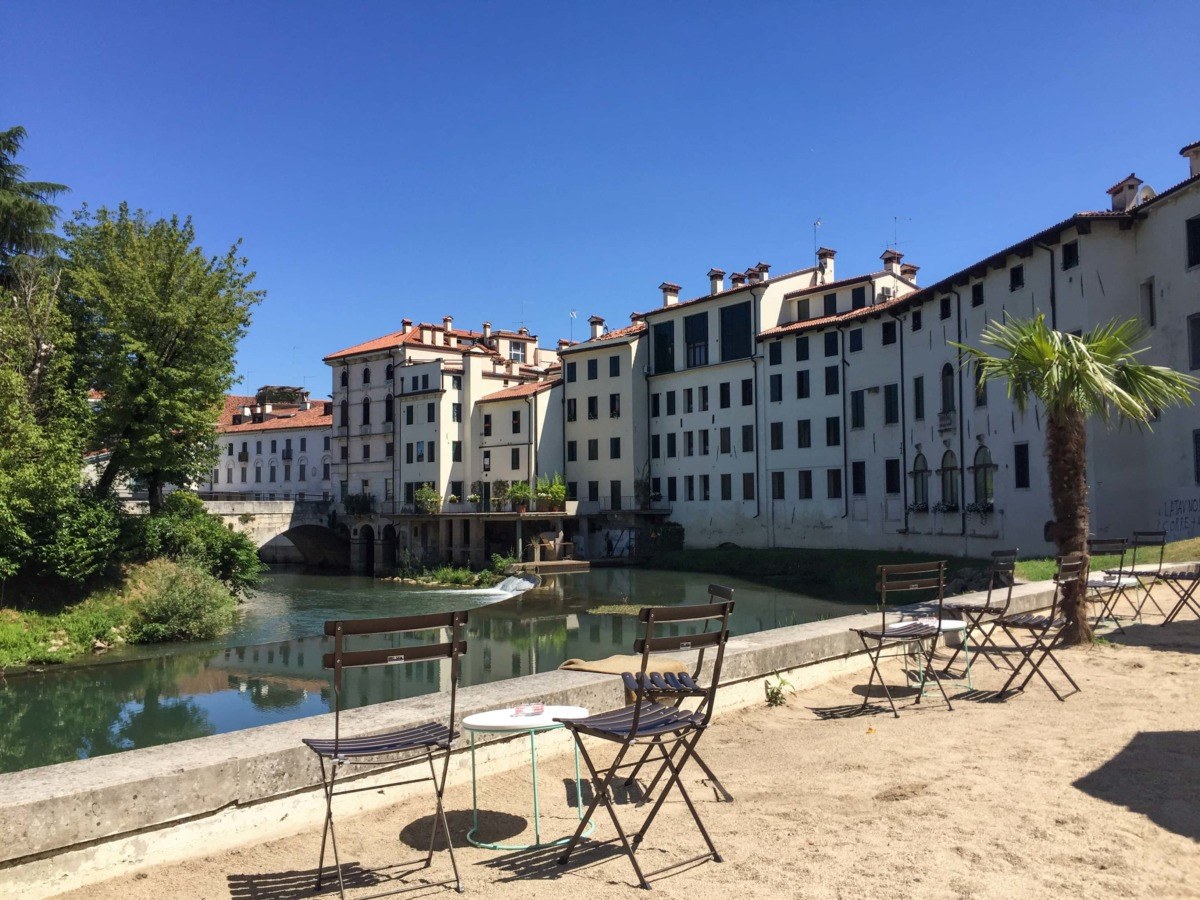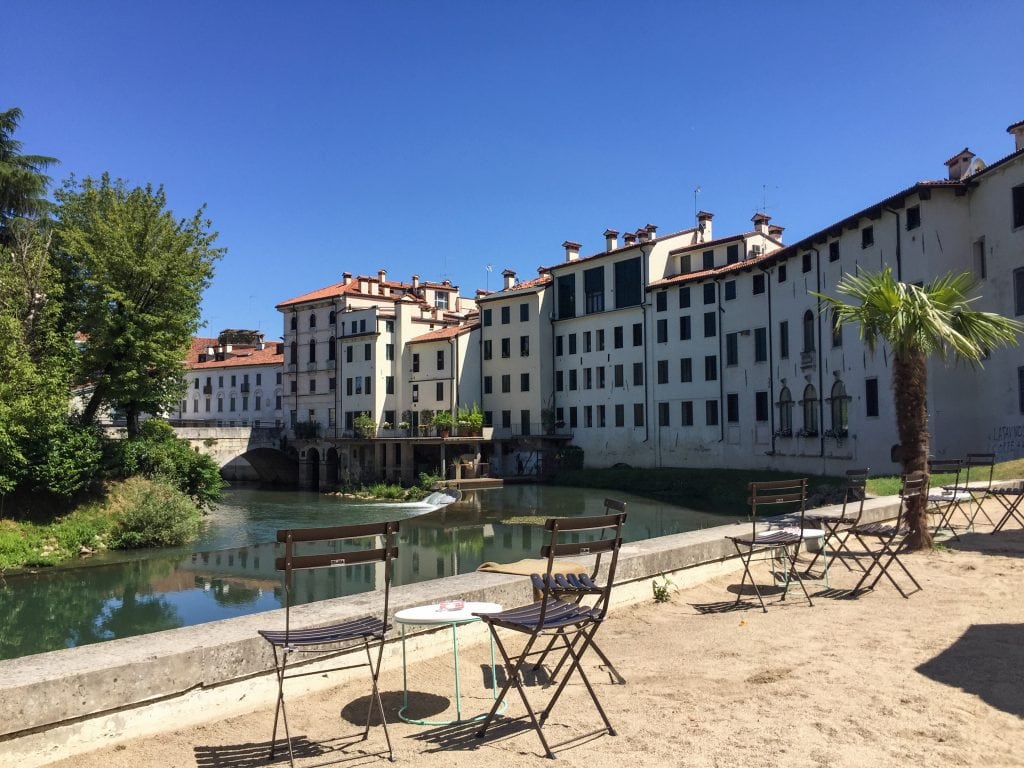 After leaving this beach bar, we ended up finding another bar in the city to hang out at before catching our train in the evening.  Oddly enough, the only patrons were Americans and we chatted with them for a few hours before heading back to Treviso for dinner and more drinks.  It was a wonderful, wonderful day.
5- Craft Beer at the Smokehouse in Chisinau, Moldova
I've never written about Moldova on here.  I have been working on a post to the Soviet part of Chisinau for ages but it needs a few finishing touches so I have not yet posted the piece.  But, aside from architecture, I don't have much to report about the country.  We traveled for weeks before arriving in Chisinau and all we wanted to do was find some craft beer and sit around watching movies.  Needless to say, the craft beer scene in Chisinau is not flourishing (yet).
While we were sitting at a microbrewery, my partner started doing some research on places to find local craft beer.  He mainly came up blank… except for this one place, The Smokehouse, which kept popping up.  The Smokehouse was an American BBQ joint that supposedly sold craft beer.  I like finding the local craft beer scene as I enjoy supporting young entrepreneurs and I couldn't help but assume that this place was like many others I had previously encountered that sold American and Belgian craft beer and nothing local.  After a bit of contemplation, we headed there to scope things out.
I was simply stunned when we walked in there to only find local, Moldavian craft beer served alongside American food. The pub was evidently opened by Americans who had previously served there in the Peace Corps as an effort to bring slow-cooked BBQ to locals and the Chisinau expat community.  I was hesitant to try the BBQ the first night as I am super picky with BBQ and not an avid meat eater, but I did order some my last night in Chisinau (we went here every night) and I was blown away.  I have been an expat in Europe for many years and I had never found that one pub I connected with or felt at home in… and I discovered that apparently, it did exist, albeit in Chisinau.
Smokehouse offers an array of food and a nice variety of Moldavian craft beers on draft.  They also offer a good deal on a flight of beer so you can be sure to try them all.  The staff was energetic and motivated.  They conversed with patrons and really seemed to love their job there.  All too often I see foreigners open businesses in countries other than their own and fail to utilize the local farms and businesses to better the community, but this place was certainly the exception to that.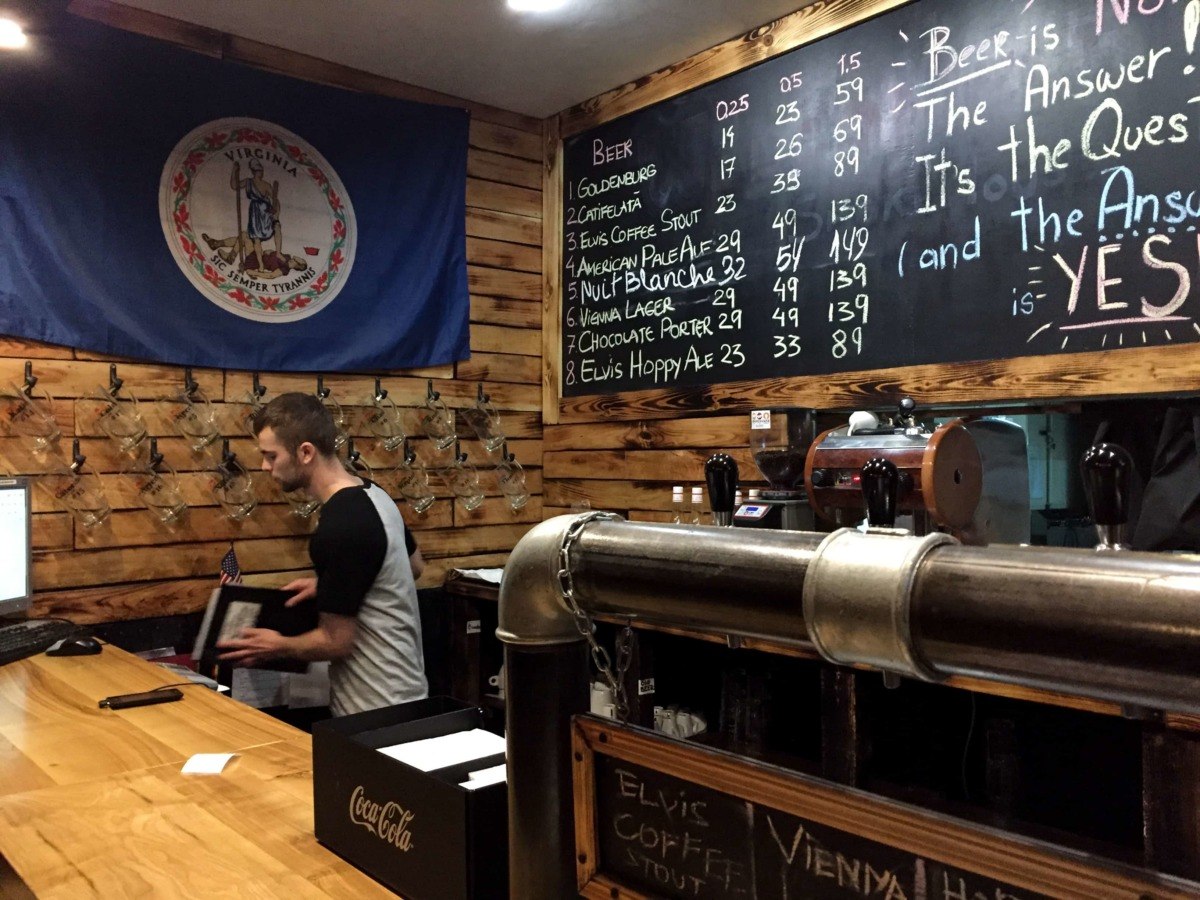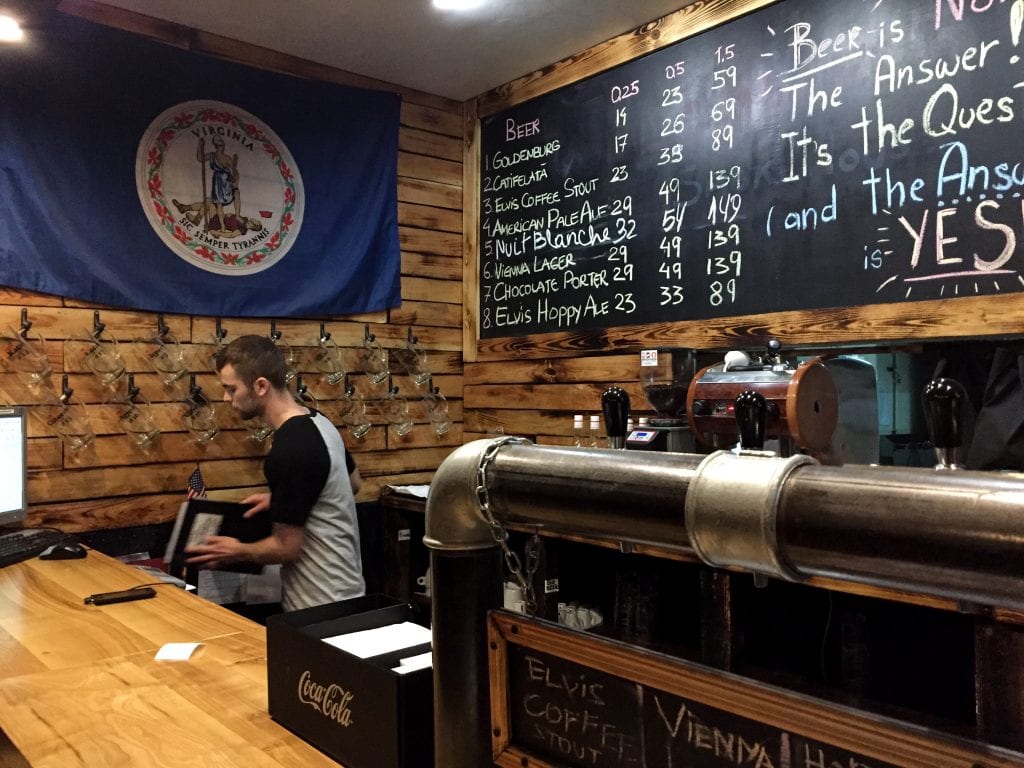 The best part about this place?  A Virginia flag flies high above the bar.  This Virginian couldn't have felt more at home if I had tried.
 6- Beer at a Park with my Friend in Innsbruck, Austria
In March, one of my best friends from the US came to Germany.  She was going to be based in Garmisch-Partenkirchen in Bavaria with her mom during this time and I booked a train ticket without hesitation to go see her for a few days.
We visited the top of Zugspitze and hung around Garmisch for most of our time there, but I decided to book bus tickets to Innsbruck for a Saturday day trip.  Innsbruck is only an hour away from Garmisch by bus and I knew that she would love the city as it is one of Europe's most picturesque.
Upon arriving there, we sat and had coffee and beer before perusing the city.  We quickly realized that we had too much to catch up on to continue walking and we purchased a few beers at a kiosk and sat in a park and chatted for hours until our return bus arrived to pick us up.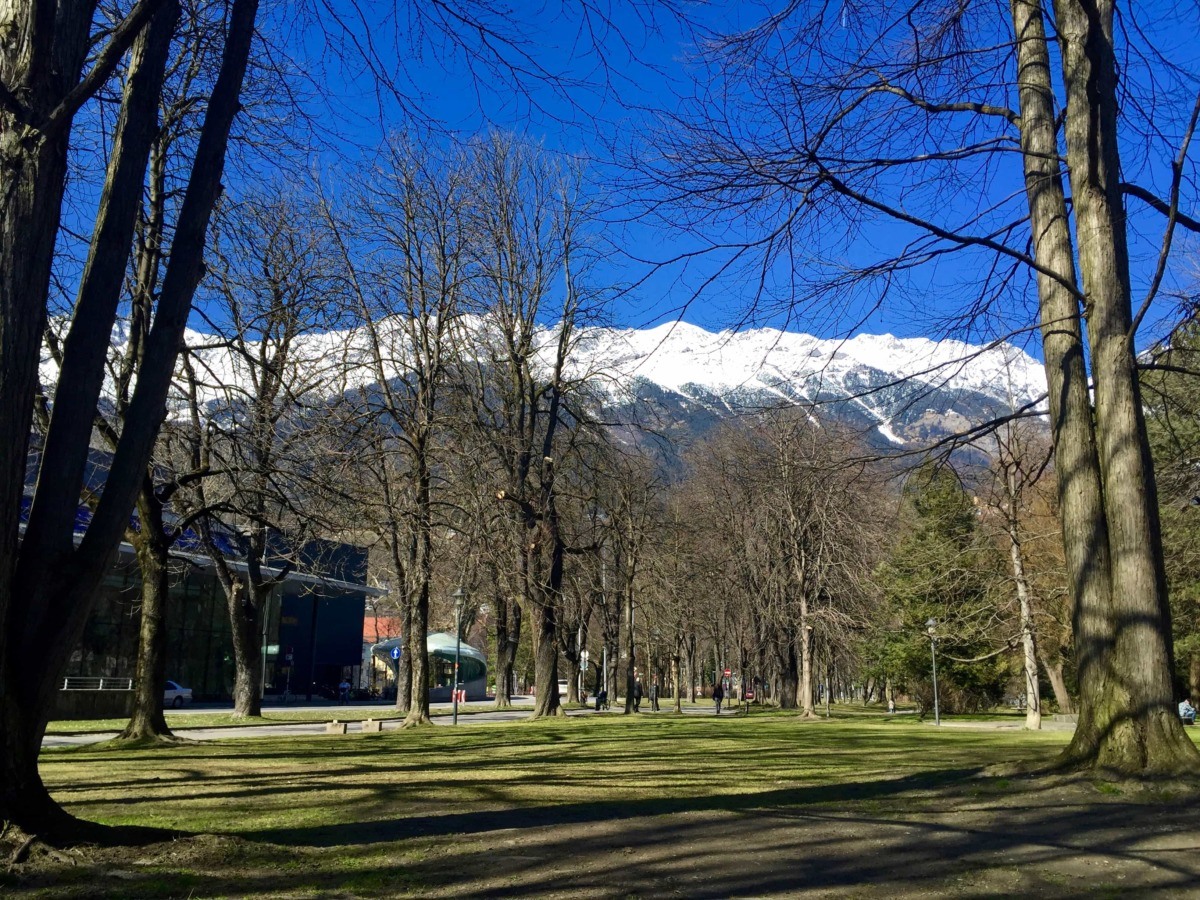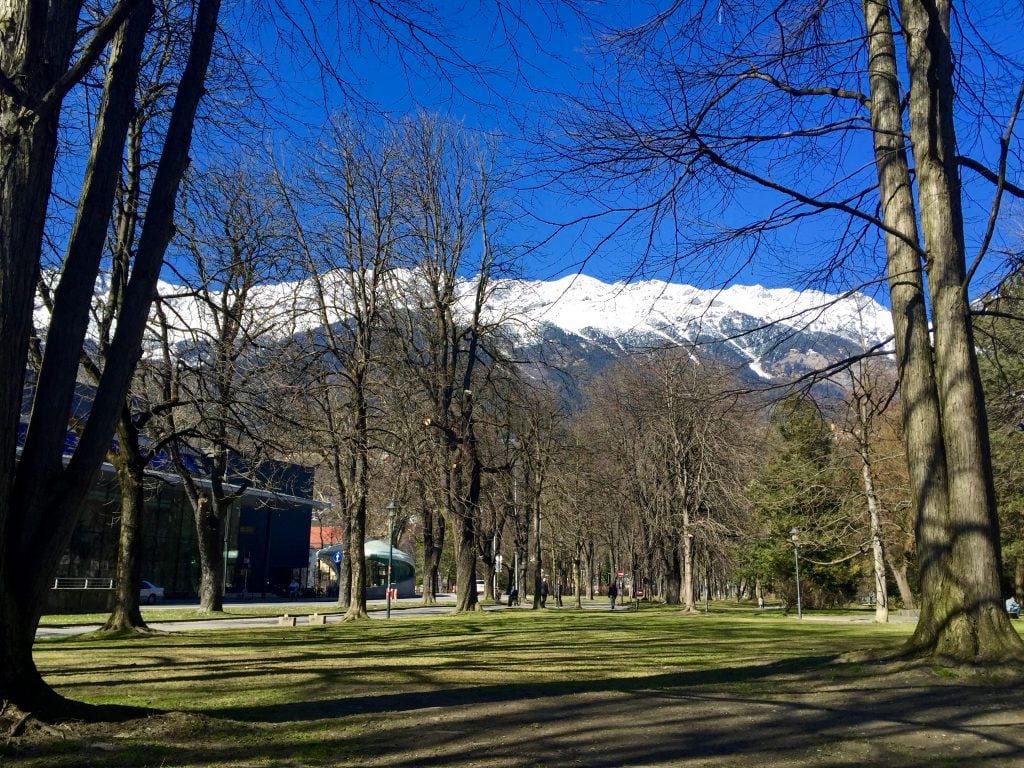 <this was where we sat>
It really made me feel so lucky to have people in my life that despite the distance, are still the same great and loyal people I have always known.  Rachel and I started our friendship in Ohio and have traveled as far as Hawaii together in the past.  It was really cool to add Germany and Austria to that list.
7- The Best Orange Juice in the World in Marrakech, Morocco
Let me get this straight- every juice I had in Morocco was the best in the world.  Particularly the orange and grapefruit juice.  And I had a lot of it.  But there was something really special about this breakfast at my riad that stands out.  It was our first day in Marrakech and we had never been on African soil together until this moment.  And while I don't have a lot to say about this experience, just please know that I will be booking a trip back to Morocco at some point just to drink juice (okay, okay, I will do cultural things too).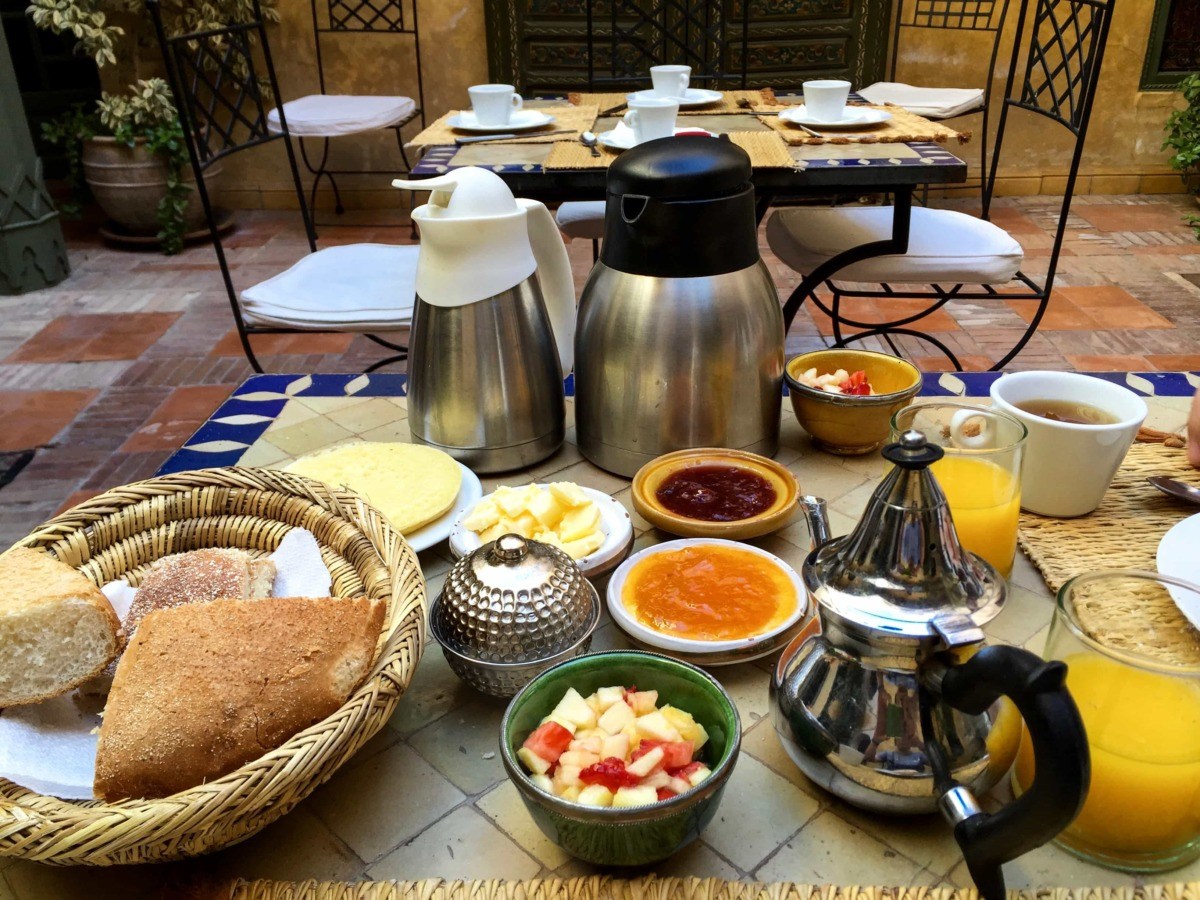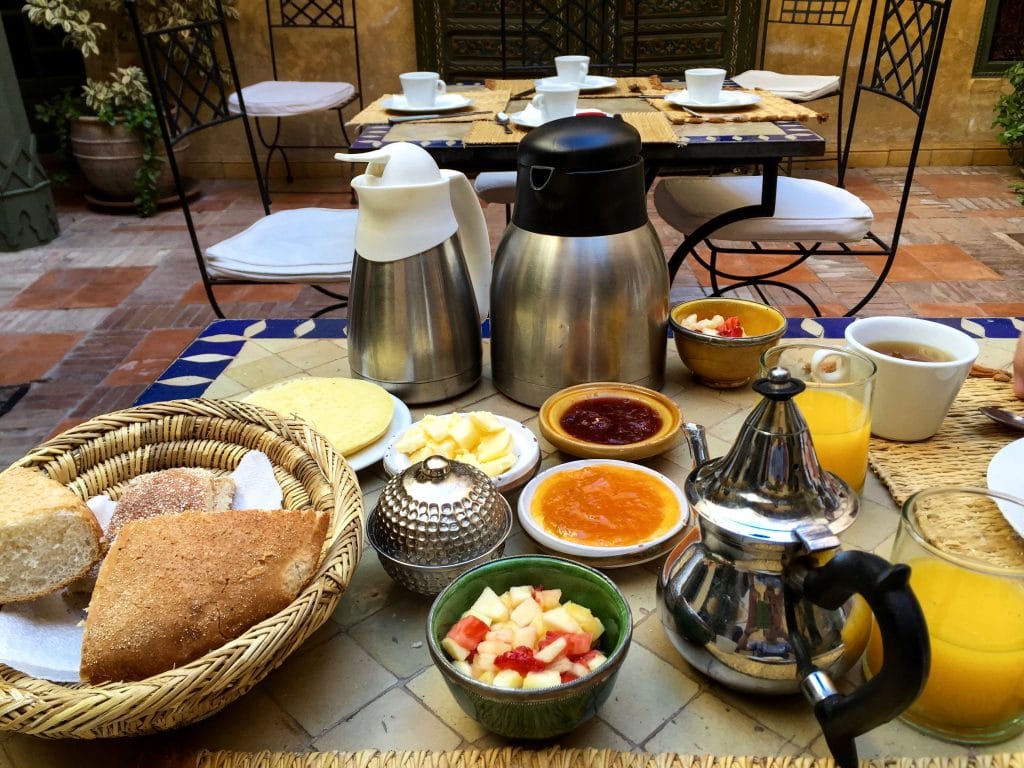 8- Tea on the Train from Zaporozhye to Kiev, Ukraine with Lydmila
During my second round of Ukraine travels in 2016, I went to a few cities off the beaten track.  Zaporozhye (Zaporizhia) was one of them.  It was the last city on my travels before heading back to Kiev and awaiting my flight to Almaty.  After a mere few days of travel, I caught my overnight train.  I was so exhausted that I went into my cabin and grabbed my pre-booked bunk and just sprawled out on it.  Within a few minutes, a striking older woman came in and took the bunk next to me.  After yelling at me for not having made the bed before laying upon it, she changed into her extravagant nightwear (pictured below).  She spoke no English and my Russian isn't as grand as it should be considering how much I have traveled the region.  But, somehow, we became immediate friends.  We translated our sentences on our phones until internet signal ran low.  She ordered me tea and told me (via a translator) all about her family.  She had family in Baku and was on her way to visit them there after a few days in Kiev.  Once we arrived in Kiev, her grandson greeted her and he was just as handsome as she described him (he is a male model).  Lydmila reminded me that if you really want to get to know someone, language won't stand in the way.  All these months later, I still get random messages on my phone from her wishing me well.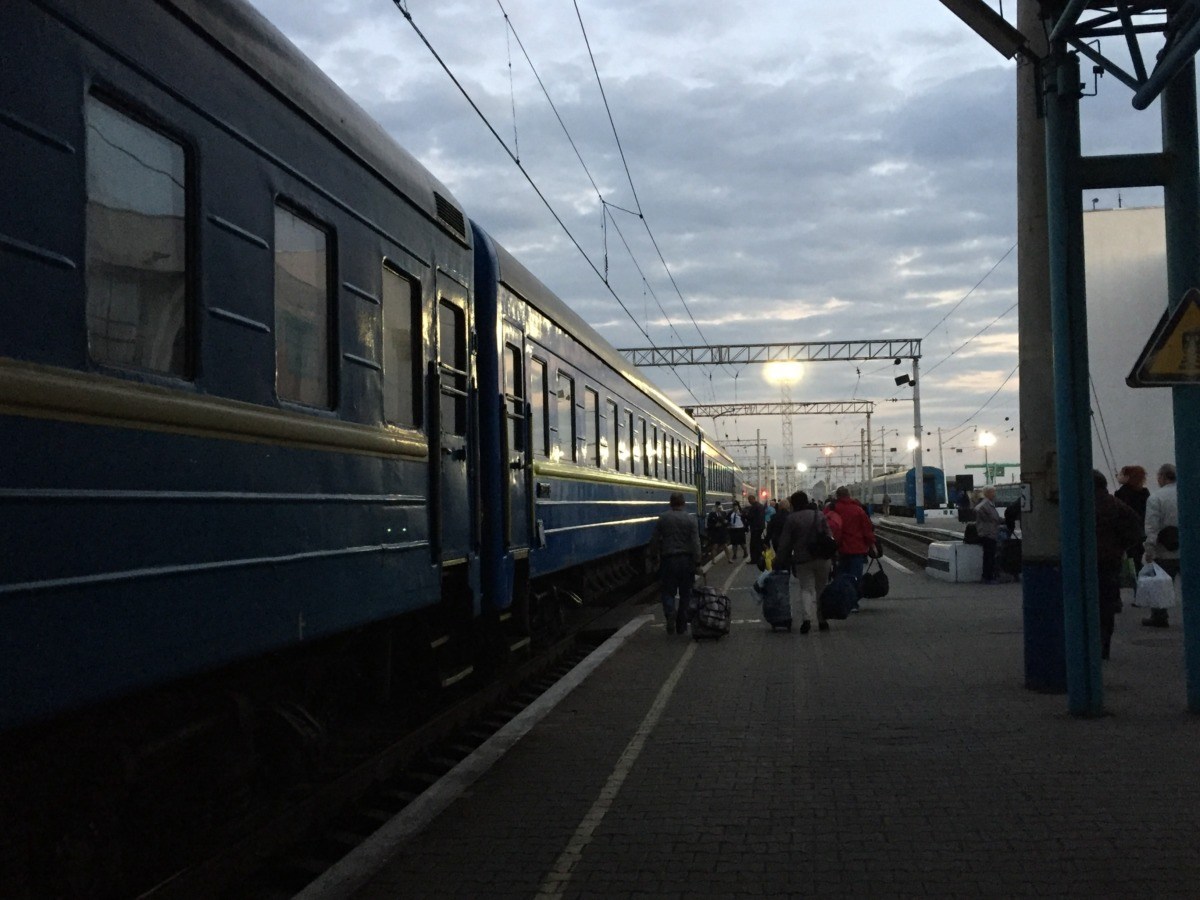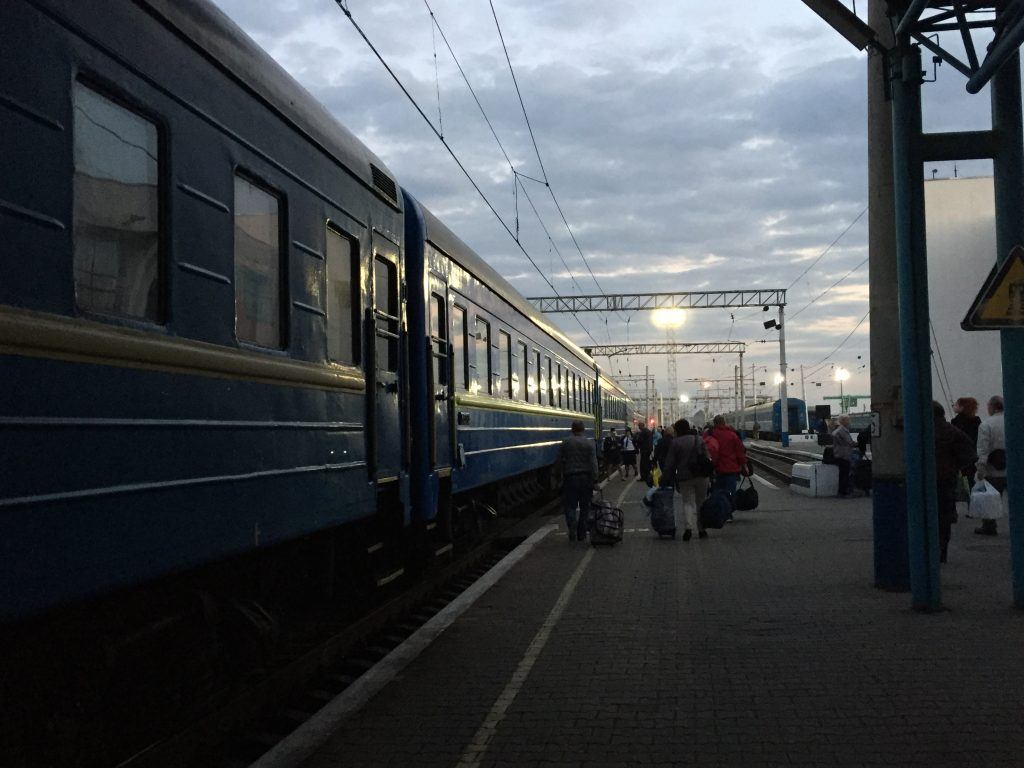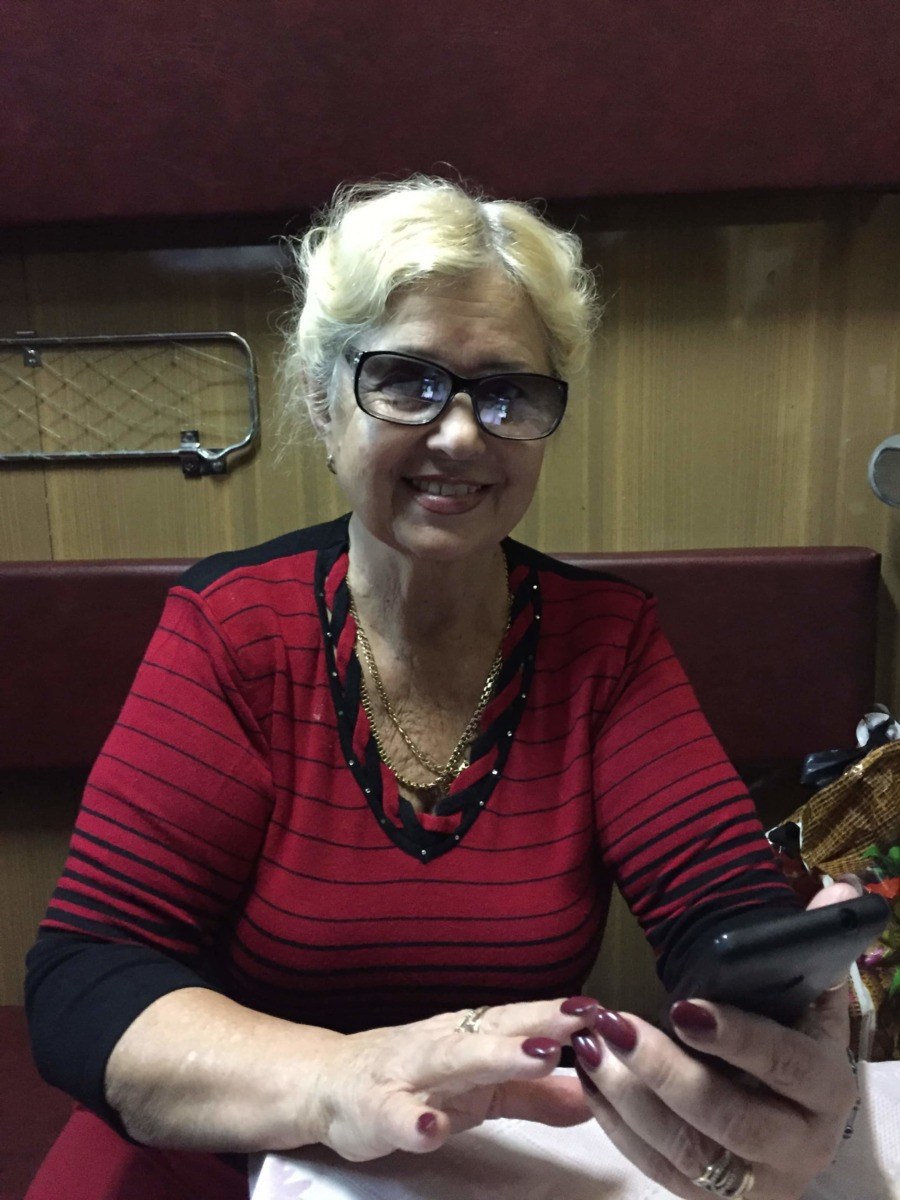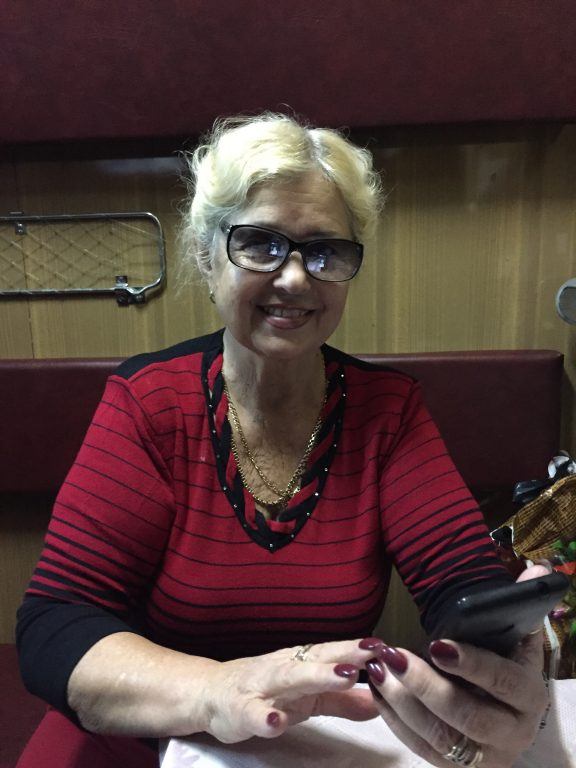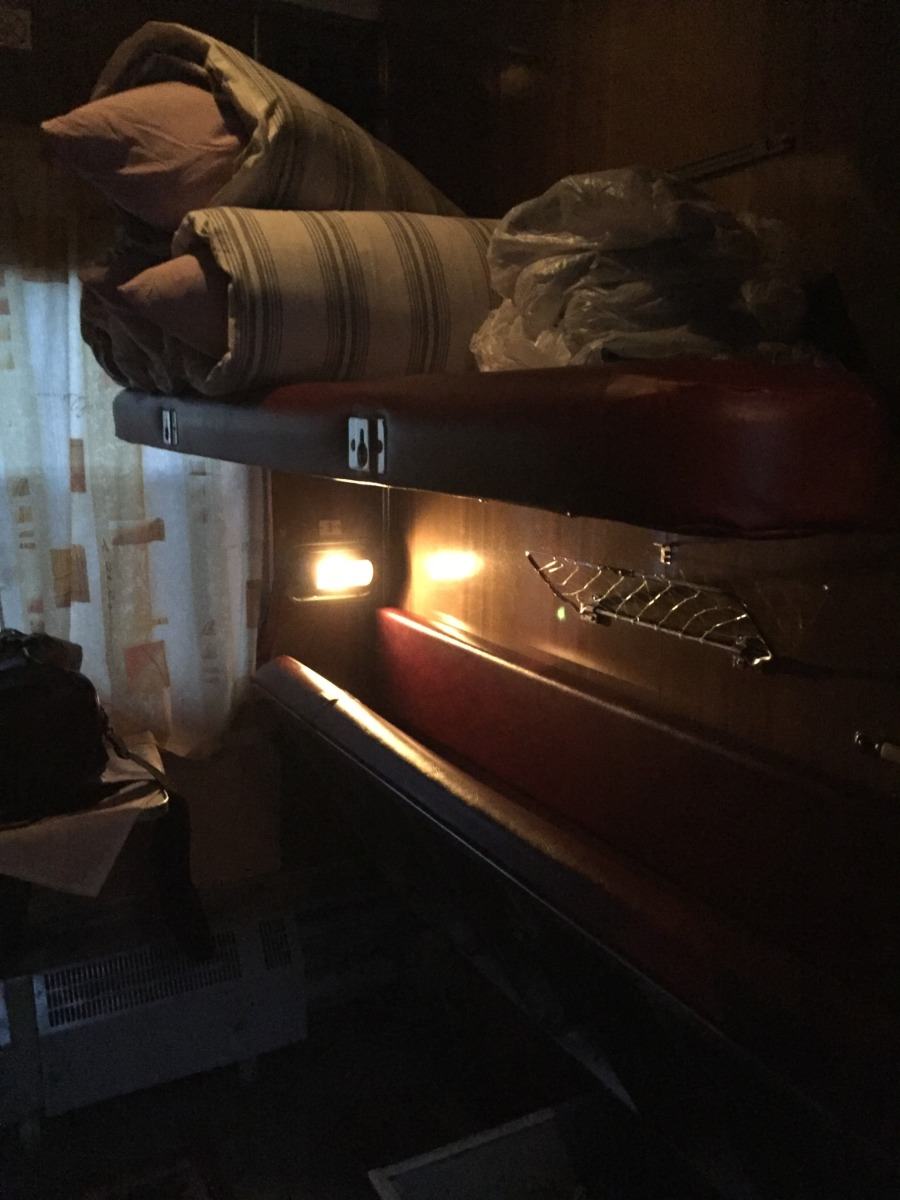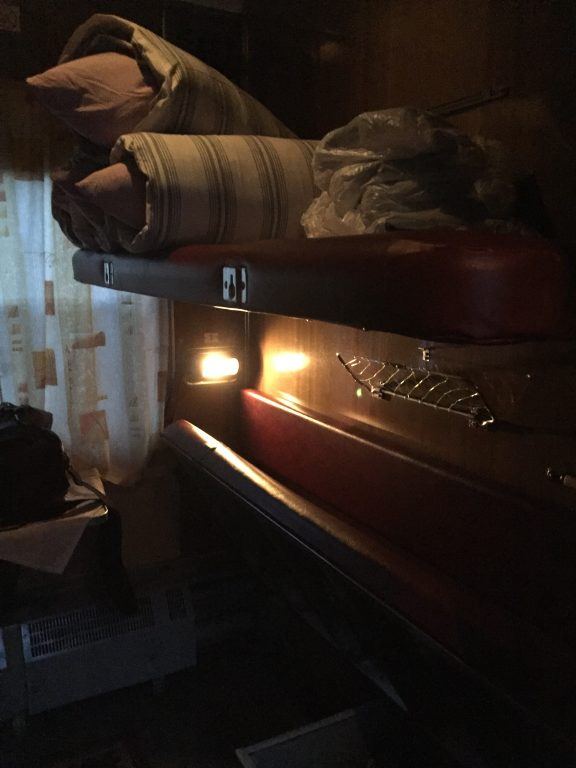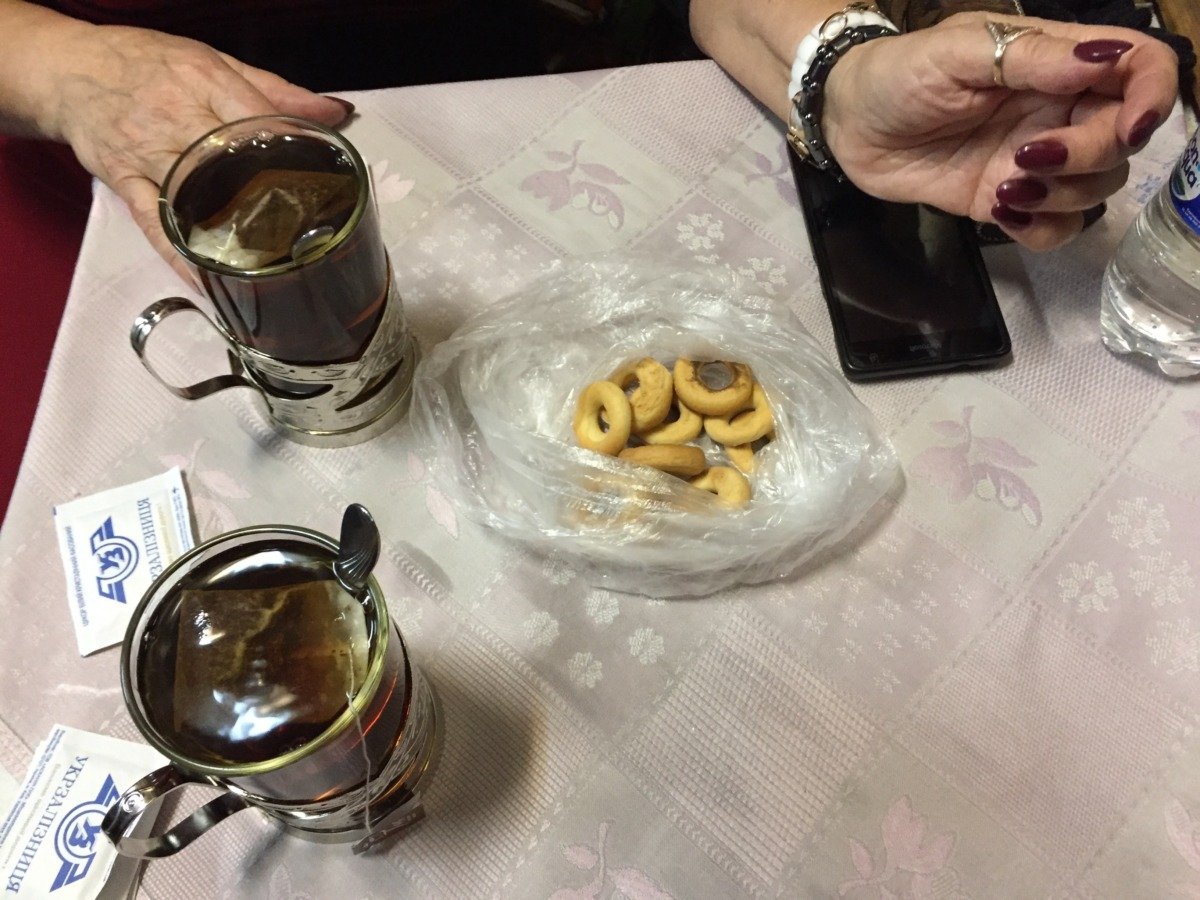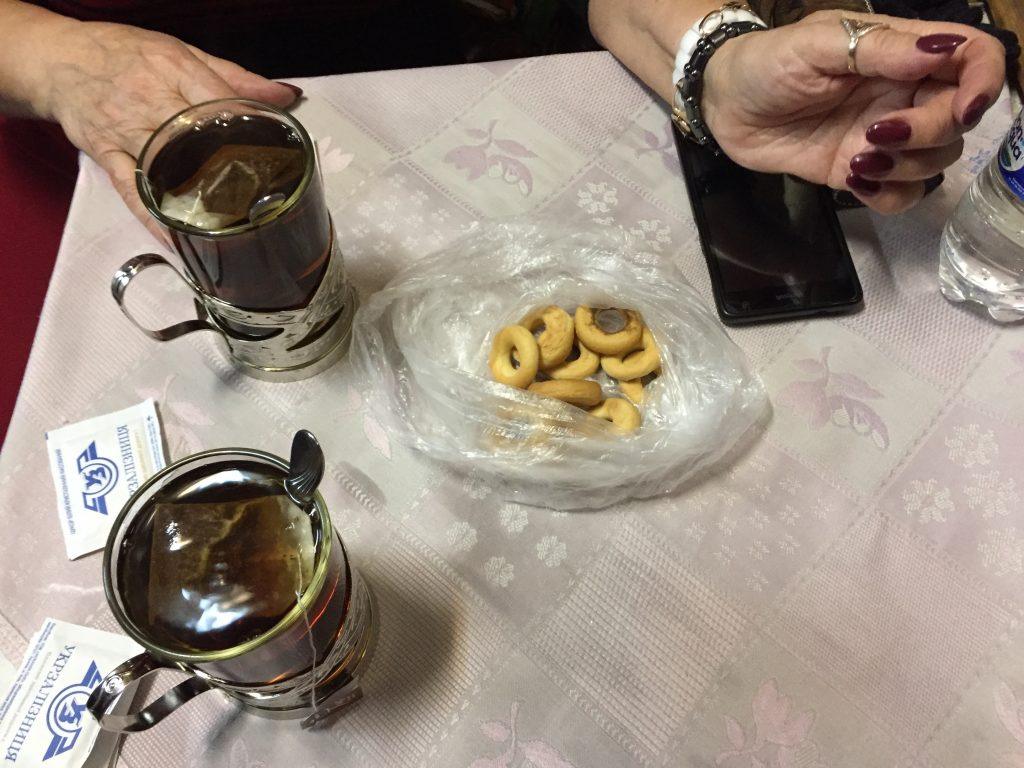 9- Coffee at Rocket Bean Roastery in Riga, Latvia
I have been to Riga too many times to count.  It truly is one of my favorite places on the planet.  Something about Riga offers a sense of comfort and home to me.  Maybe it is the amount of time I have spent in the city over the last six years… I really don't know.  When I arrive in Riga, I often will stroll over to Miera Iela.  Miera Iela is the city's hipster neighborhood and while these kinds of neighborhoods sometimes bother me, I find Riga's Miera Iela to be chill and different.
Before embarking on my three-month 'can't be inside of Schengen' adventure, I stopped in Riga on my way to Kiev.  I only had a day there and truthfully, I was kind of upset that day.  I knew those three months would take me away from my home and dog and I really needed a sense of comfort.  Rocket Bean Roastery is Riga's best coffee and I knew spending a few hours there would kickstart my motivation for the trip.
I sat there for hours.  I didn't care to sightsee around Riga as I knew the city like the back of my hand.  But, I really needed that relaxing day in Riga and I appreciate Rocket Bean for delivering.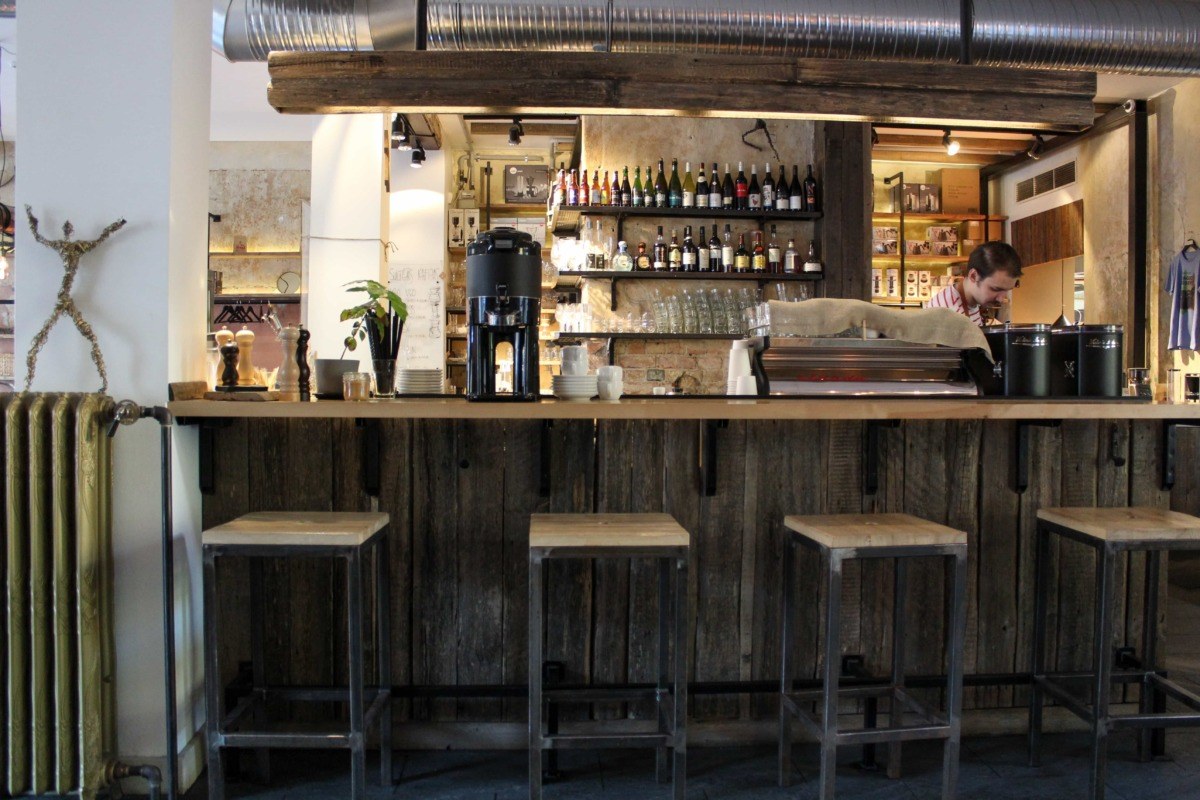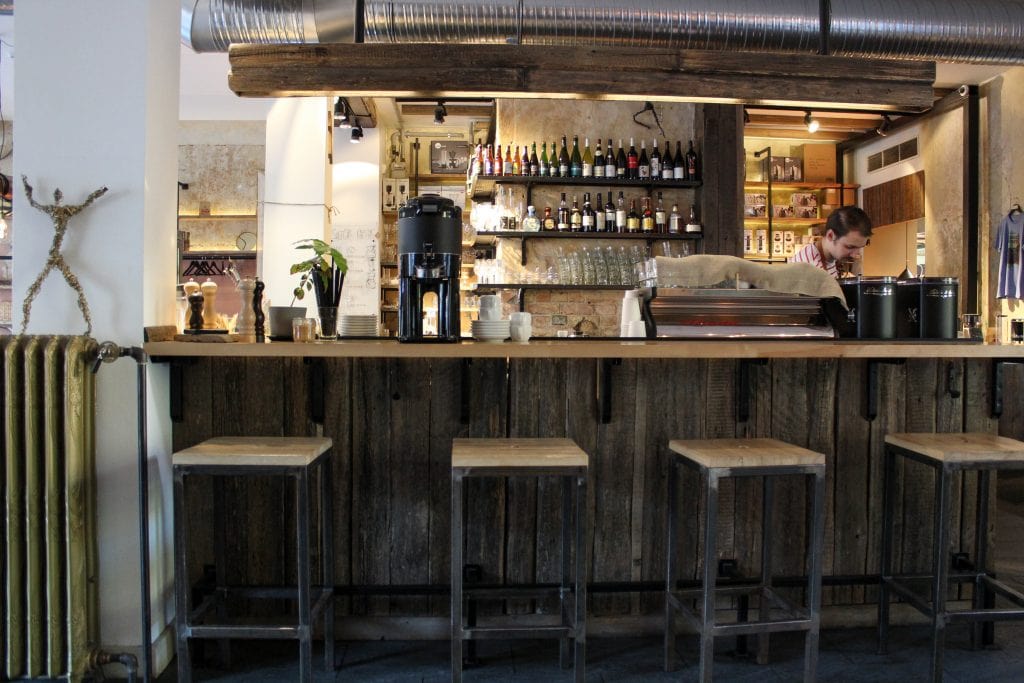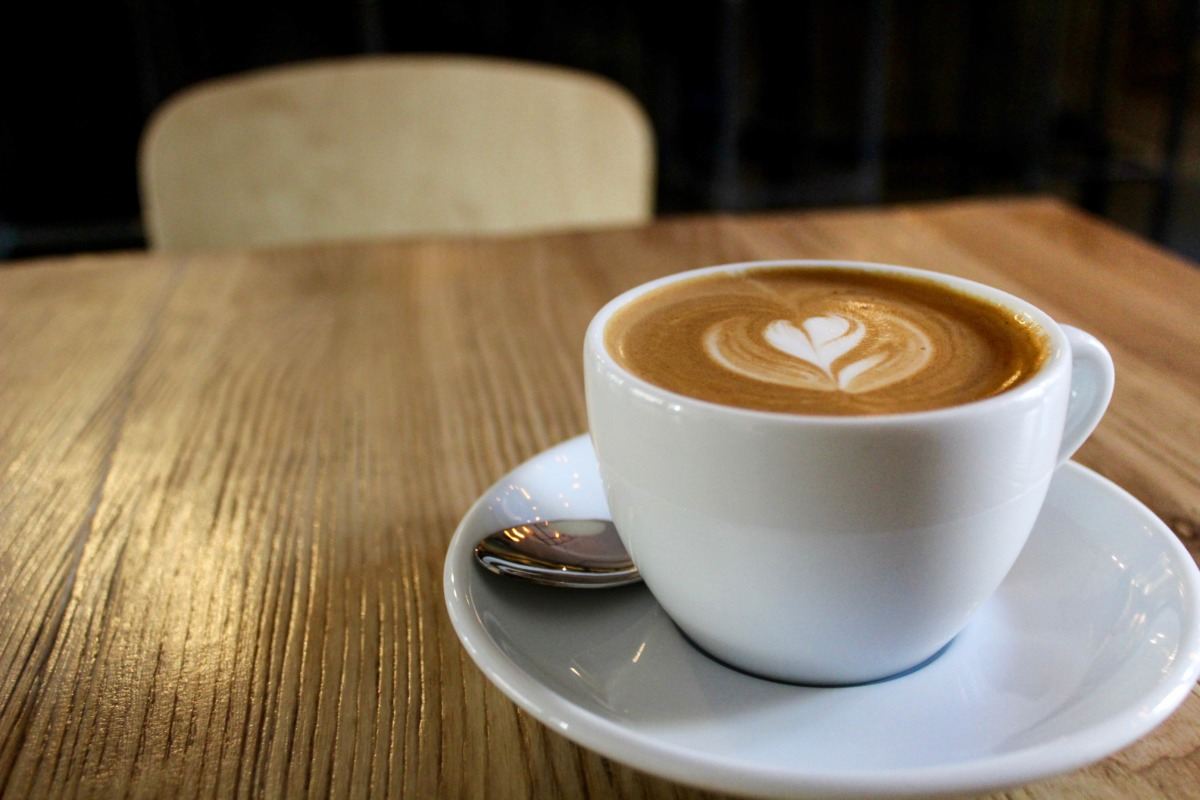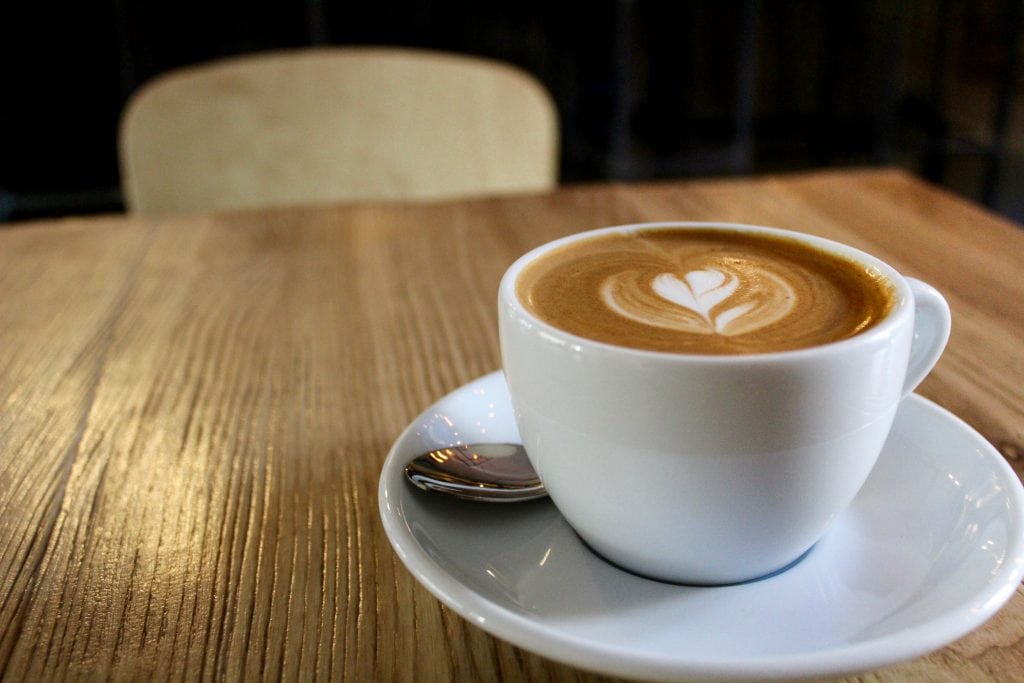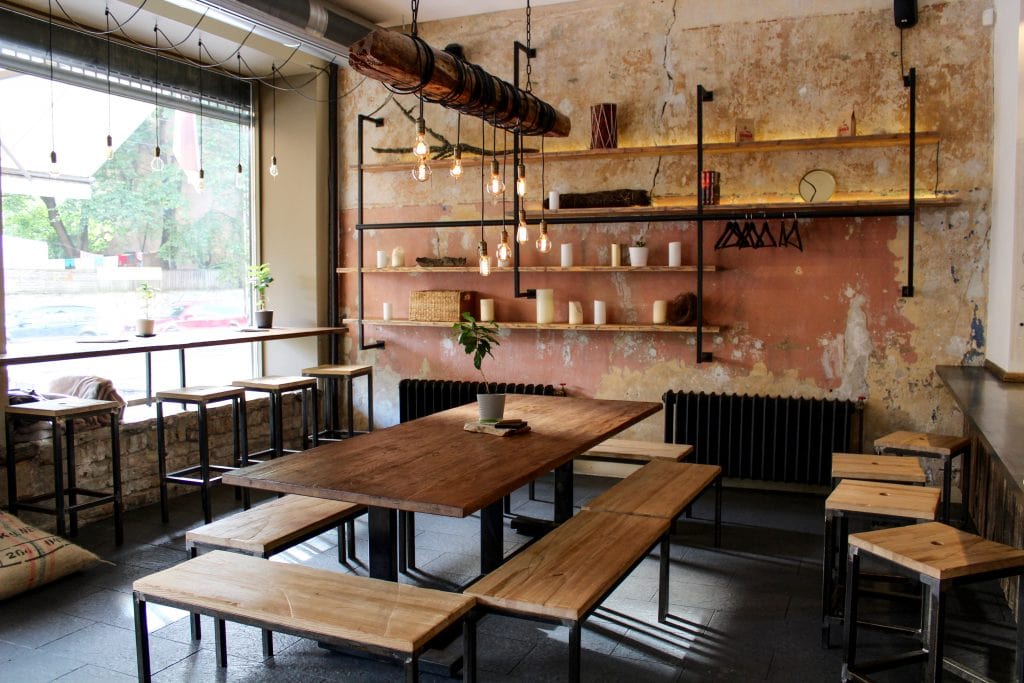 10- Beer at the Tallinn Pub in Slavutych, Ukraine
Have you ever desired to visit a city somewhere that just seemed so remote that you deemed it unlikely that you'd ever get the chance to visit?  That was Slavutych for me.  Slavutych is no easy feat to visit as you realistically must connect from Kiev to Chernihiv and then get to Slavutych (there are easier ways, but you really need to be lucky transportation-wise to take advantage of them).
I still have to write about Slavutych at some point, but it fulfilled a 'travel dream' for me.  To keep things short, Slavutych was the last city built by the Soviets and it was for the Pripyat and Chernobyl refugees.  The city was built in the most unique of fashions and is just completely fascinating.
When I arrived, I went to have lunch quickly at the local restaurant, Tallinn Restaurant, and I was given a free lunch and a free beer.  I have no idea why.  I don't know if they included me in a lunch-time special that locals received.  Regardless of why I was gifted free food and beer, it really was the perfect start to a remarkable travel day.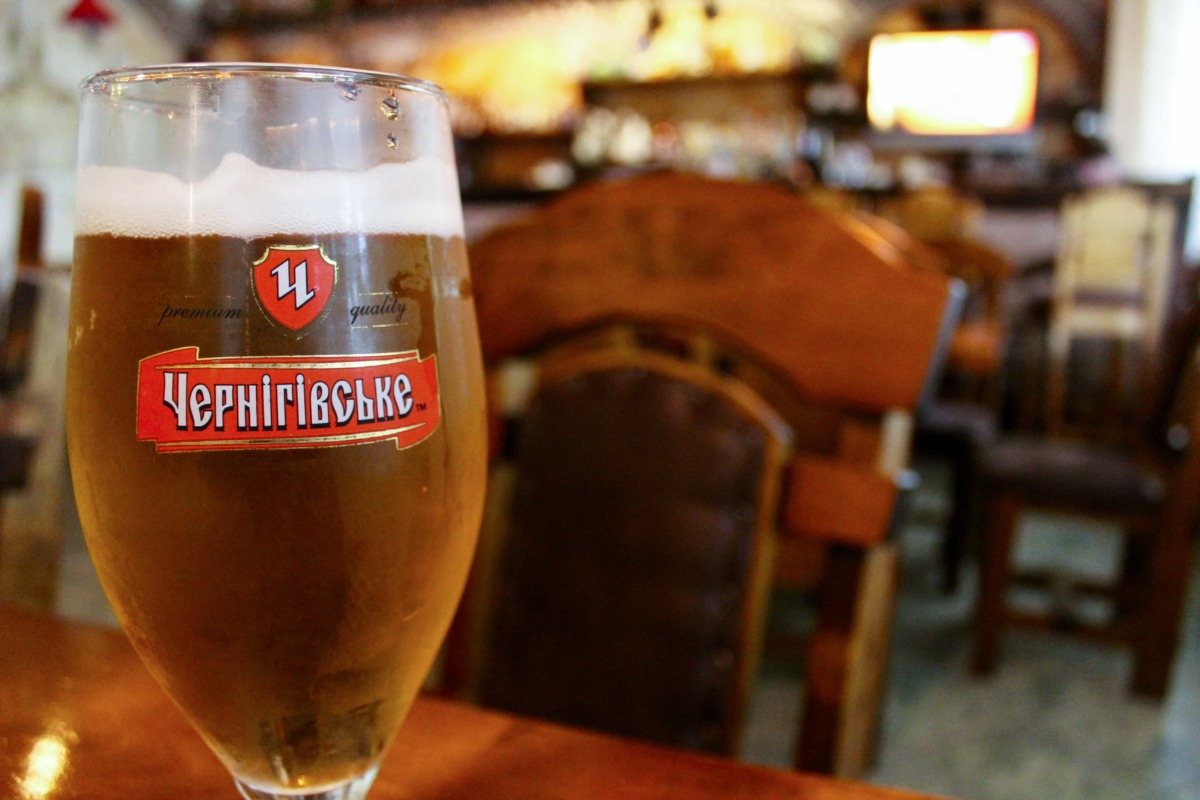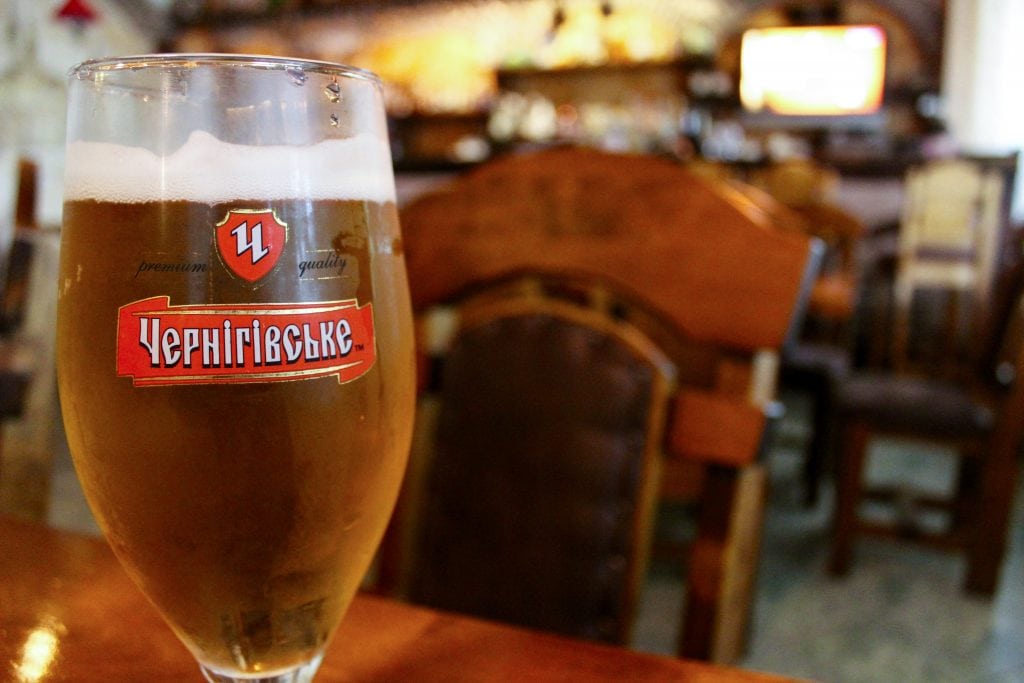 11- A Wild Day with Many Beers at Hopfenkult in Dresden, Germany
I wrote about my crazy travels to and through Dresden recently and I don't have much to add to it now.  Hopfenkult, a craft beer bar and shop in the city's Neustadt, was such a highlight of the trip that it really confirmed Dresden is one of Germany's greatest cities.  I absolutely can not wait to go back and visit again.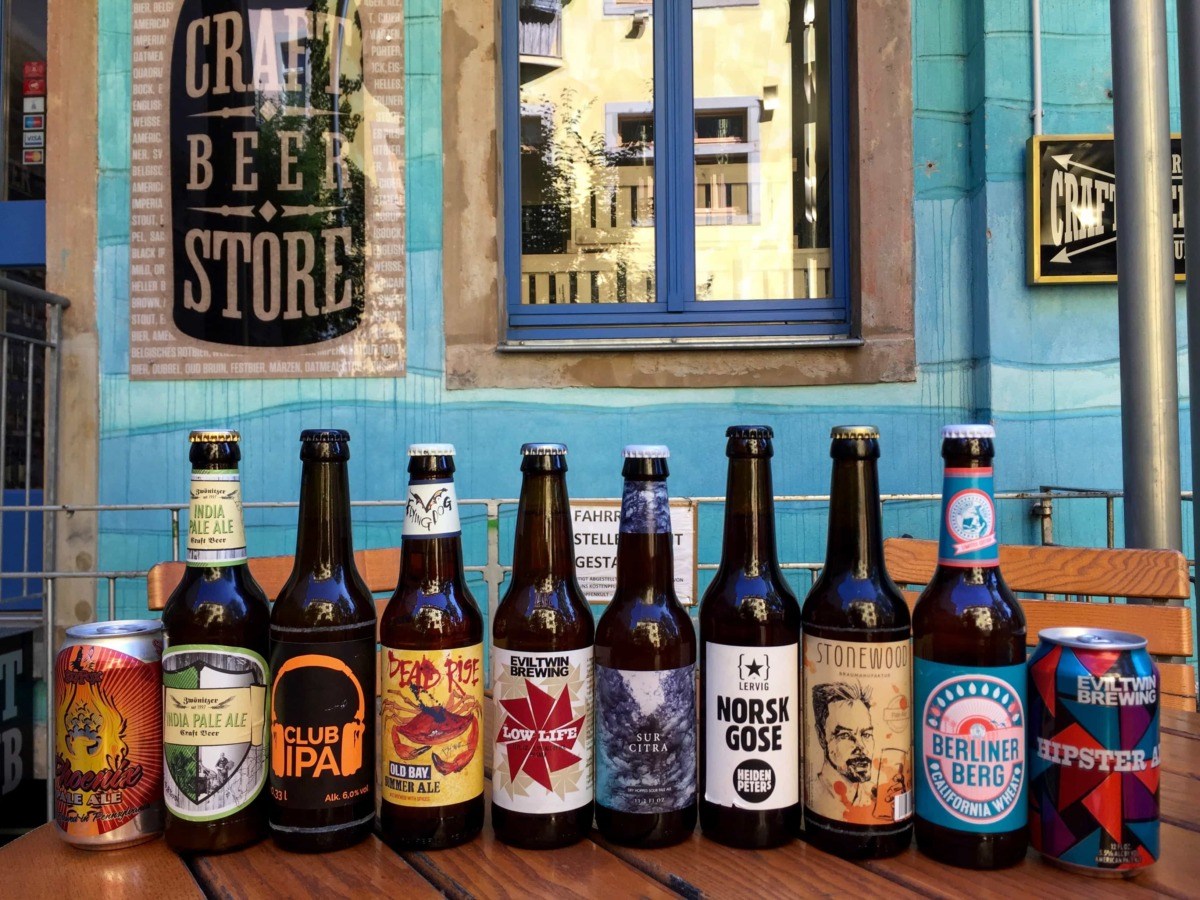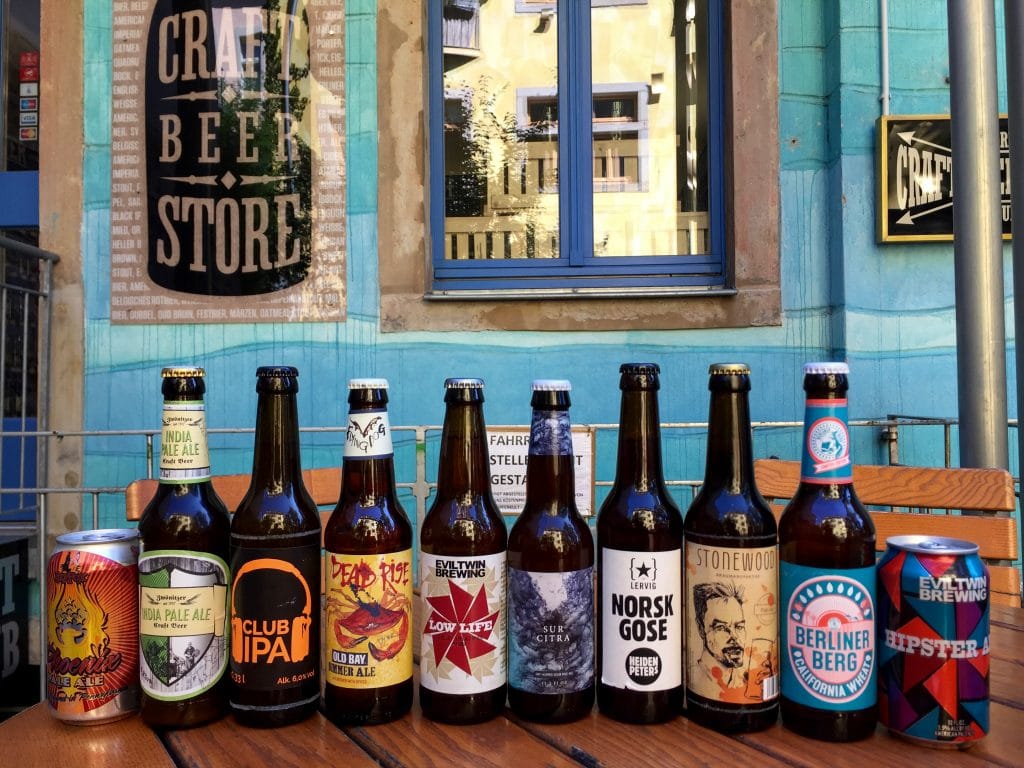 12- Berkhamsted Brewery Shop in Berkhamsted, England
As weird as this sounds, I don't really have a hometown.  I claim Richmond, Virginia as that is where I spent the most time, but my parents have moved from my childhood home well over a decade ago to a new area and I don't really know the area.  When I travel home, I generally fly into New York and take a bus to the Pittsburgh area as that is where my extended family lives and my parents will come there to visit me.  If anything, that area is more like home than Richmond is anymore as I just know it better.
My partner is from a city called Berkhamsted in Hertfordshire, England.  It is the quaintest little town and I adore going there.  So much that it has become my 'hometown' away from my non-existent hometown.  I haven't been there too many times, but I really just enjoy the place.  It is always nice to catch up with family there as well as support the wonderful local businesses.  Our favorite is undoubtedly the Berkhamsted Brewery Shop.  It is a taproom for a local brewery as well as a craft beer shop selling all kinds of local and British beers.  The crowd is a lot classier and more mature than other pubs in the area and people show up alone and just make friends and converse with other patrons.  That exemplifies everything that a good bar should be to me.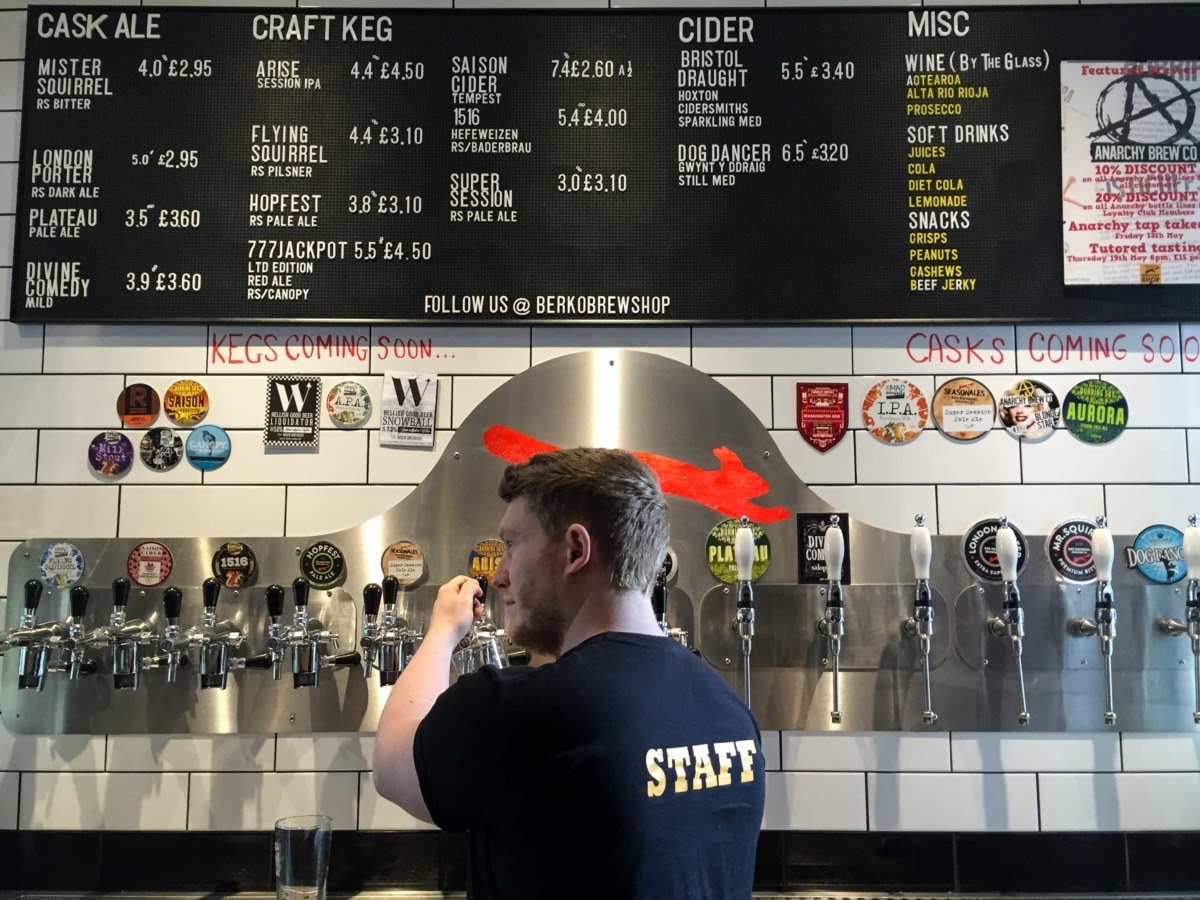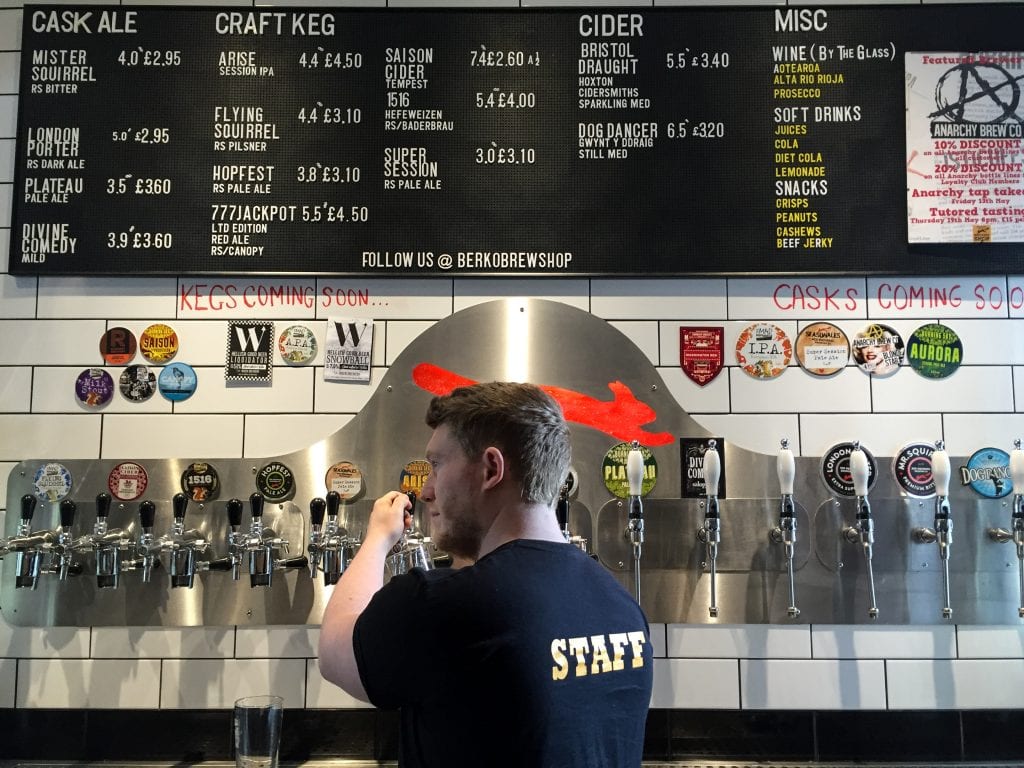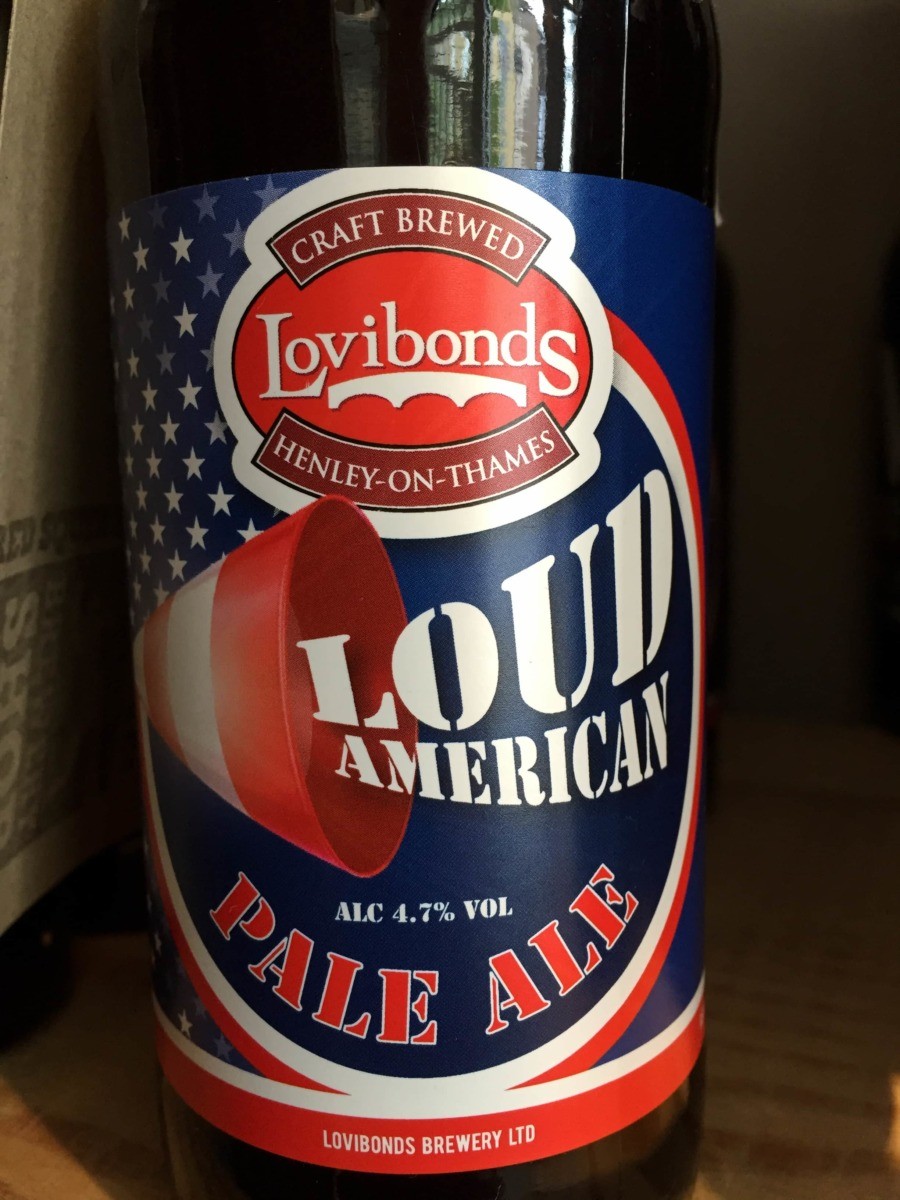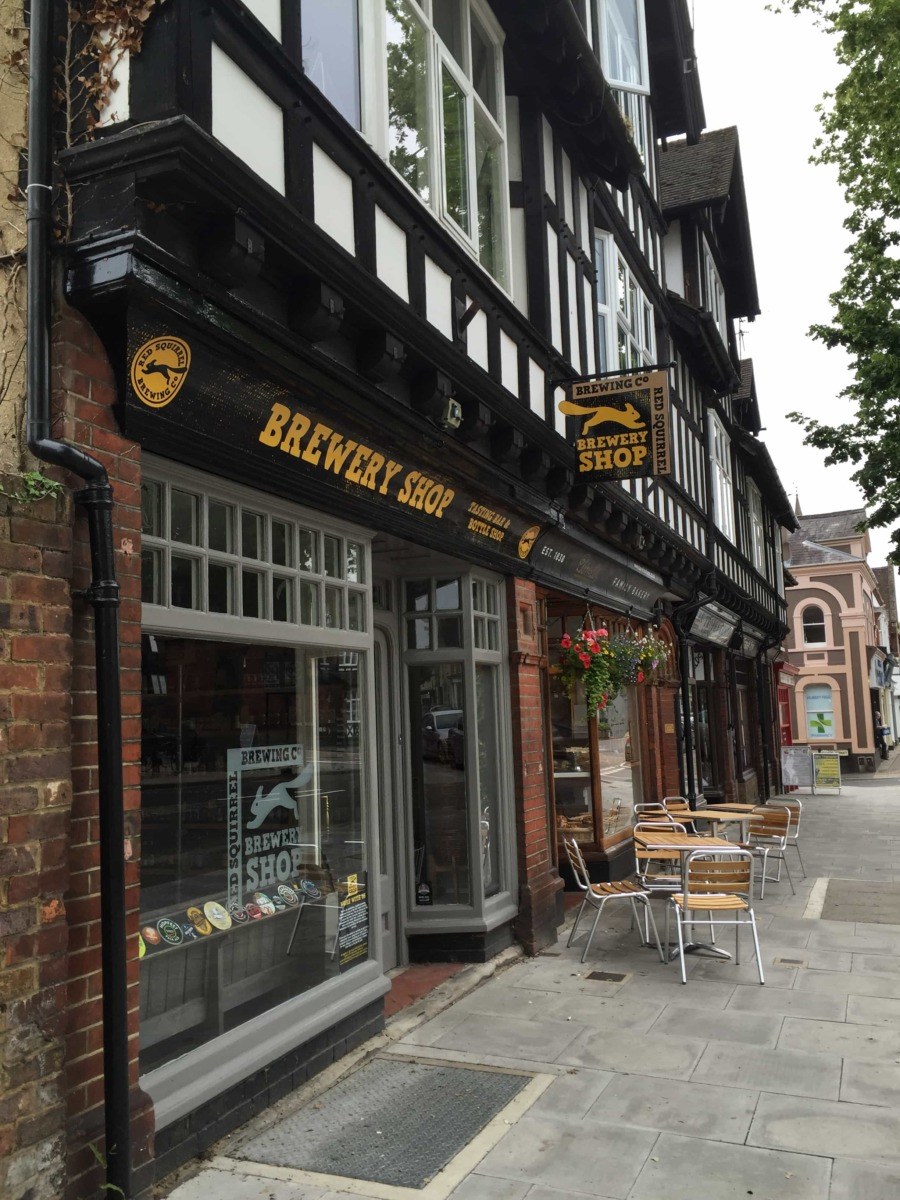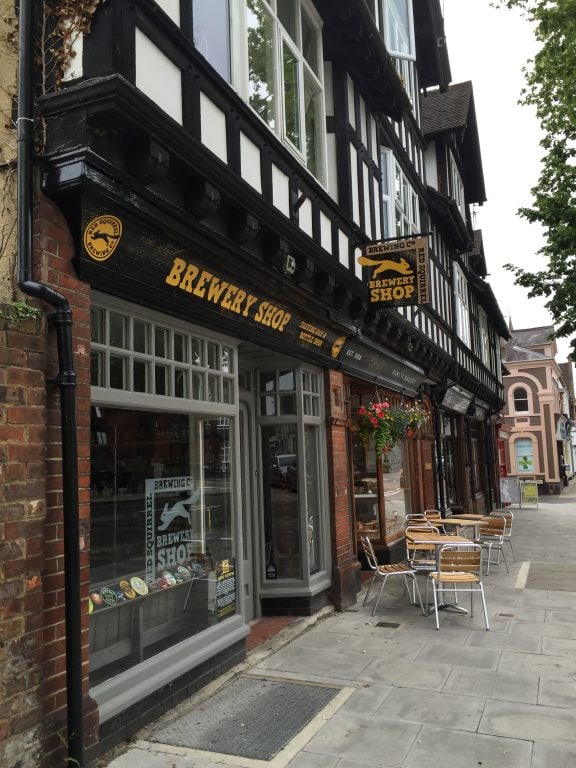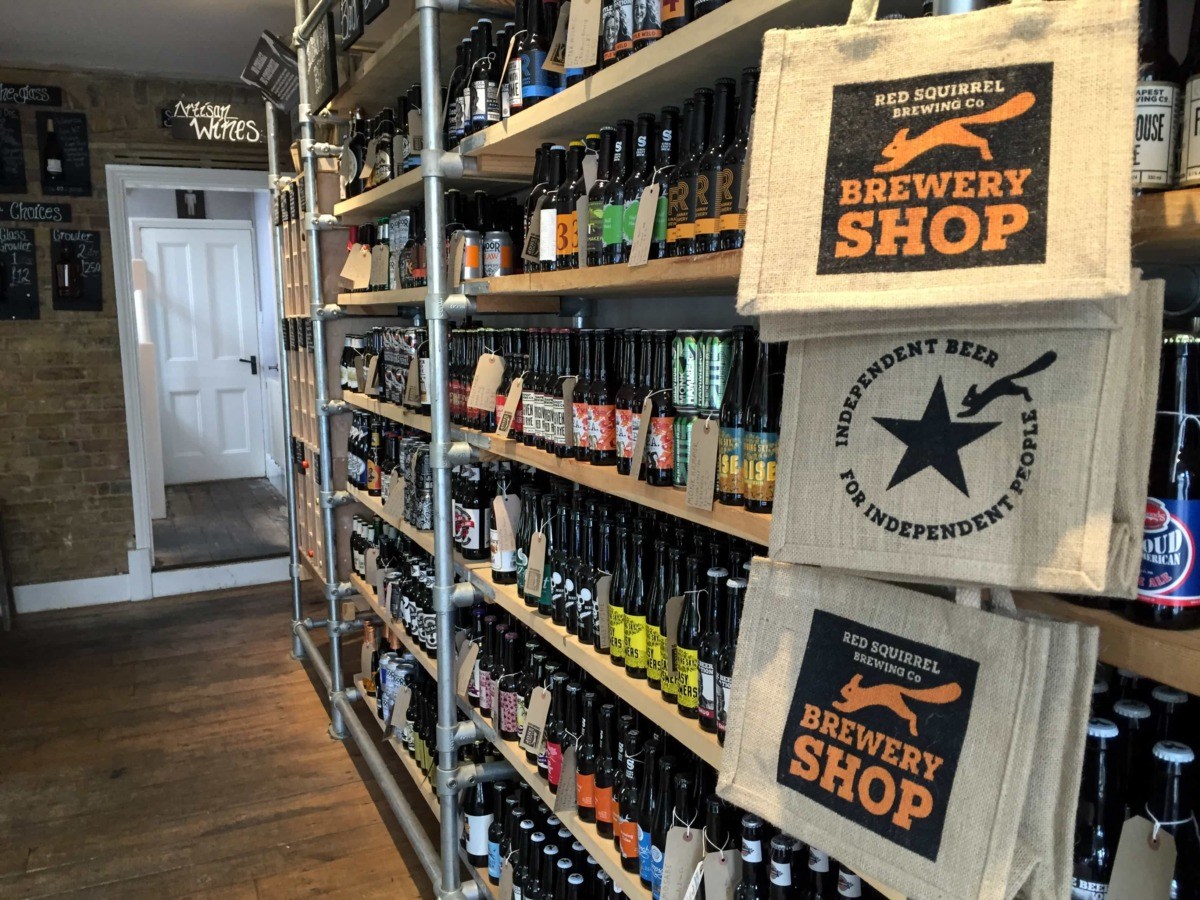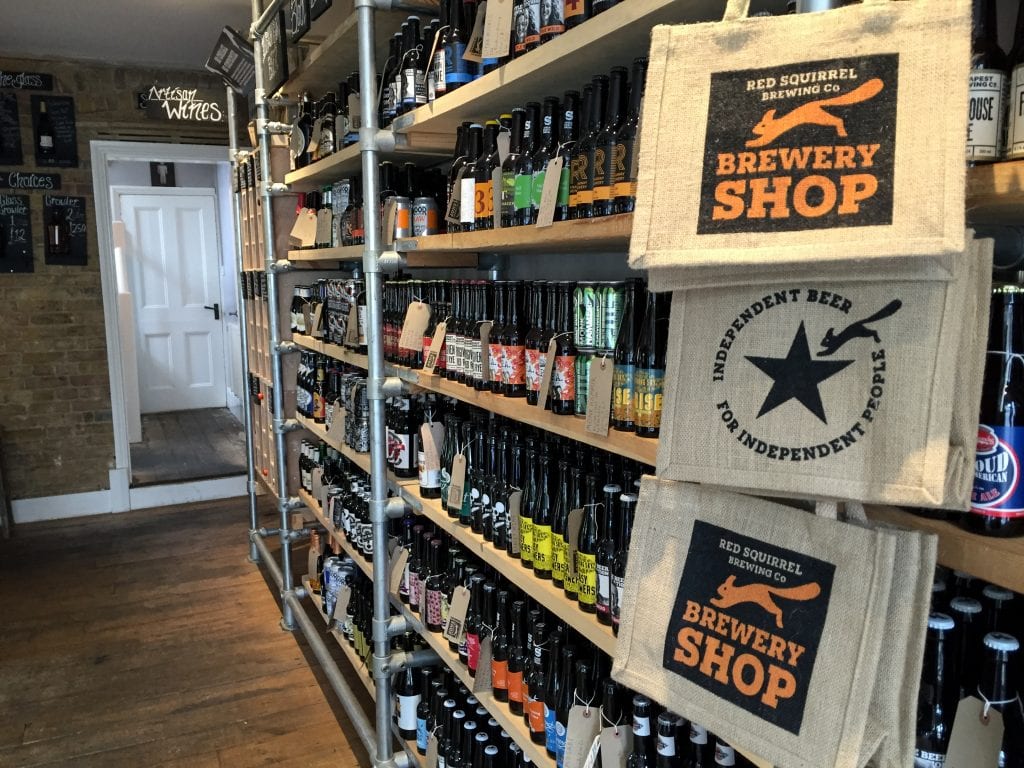 This year has been a whirlwind of some good and some bad.  My move to Almaty wasn't all it cracked up to be.  I had visa issues left and right in Germany- so much so that it has convinced me that I will never (if I can help it) apply for another visa here and will do the 90 days in and 90 days out thing until I sort out my future plans.  Career-wise, I feel like I am in a decent place and now that I have no visa hindering me, I have a lot more freedom to do what I want and be completely 100% location independent.  Regarding my personal life, things are just fine and I am happy.  Even if this year was a bit 'meh', I am glad it happened but happier that it is finally over.
What is in Store for 2017?
That I do not know yet.  What I do know is that I am not reapplying for a visa to live in Germany.  I don't want to live here.  I enjoy coming back and seeing friends and using it as a temporary base, but I don't want to be tied down here.  I will be doing the dreaded 90 days in and 90 days out thing that I have always refused to do until perhaps even the end of the year.  A lot of factors have to come together that haven't just yet for me to tell Germany 'Auf Wiedersehen'.  Until then, I will do my best to enjoy this country and its people and traditions.  I will continue to take day trips as I am still planning to publish my 'Exploring Hessen' series which I started and haven't had time to continue with.
This will likely be a big travel year.  My partner and I have decided that we are going to really try to travel more this year than the last couple of years.  He has more job flexibility than ever before and I have finally become 100% location independent and am mandated to leave Schengen every 90 days.  Despite it being a big travel year, I will be very pleased if it consists of revisiting places I've already been to, to be honest.  I love seeing how places have changed and I love sharing places I once visited with someone I care so much about.
Where to in 2017?
I am currently renewing my passport.  Such an anticipated event and I am sure that everyone here who has a passport the size of a Webster's Dictionary can relate.  It is a burden getting through passport control each and every time and it makes me feel like an entitled, white American to have to hand it over in certain places as it really brings to light that travel is a privilege that not all get to partake in.  Nevertheless, a blank slate is so welcomed right now.
Once my passport is back in my hands, I will be booking a ticket to Morocco for around a month in February.  I was just in Morocco this year, but there is SO much more to see.  I may likely sit in one place for quite some time to work, but I want to take in as much of the culture and food as possible.  Once in Morocco, I will be heading for a week in Western Sahara with my partner.  Instead of paying to fly to Dakhla, we will take the 30+ hour bus down there from Marrakech.  Completely insane and I am sure I will lose all sanity on that bus ride.  Dakhla is a dream place for me to visit and I can't wait to sit on its remote shores overlooking the Atlantic.  I'd love to head further down to Mauritania, but I think it'll need to wait as I won't have time to obtain a visa prior to this trip or in Casablanca.
The only other planned trip we have on the horizon is a week-long trip to the Faroe Islands.  I've long desired to visit these beauties and finally will have the chance to go in the beginning of April.
I am keeping my fingers crossed to go to Turkmenistan this summer to visit a friend who is currently residing there but will be leaving in September.  Summer in Turkmenistan… ahhhh.
Aside from those two trips, everything else is up in the air.  I know this year I will be spending a decent amount of time in Bulgaria and (probably) Romania.  I will definitely head back to Ukraine.  And I am quite certain that one of my stints out of Germany will be to the Balkans.  I don't think I will head back to the States until the fall and I generally couple that trip with a trip somewhere else (Central/South America or the Caribbean).  I also intend on getting a 10-year Russian visa in my passport at some point throughout the year.  If I had to pick ten places I would like to travel aside from the already planned ones in 2017, I would pick: Russia, Newfoundland (Canada), Bulgaria, Bucharest (Romania), Ukraine (just anywhere), Oman, Pakistan, Turkmenistan, Oslo, and Helsinki.  Most of the places I listed are places I have already visited.
Career?
This year I have some big things planned.  I don't talk about what I do personally much on here (because I have about 20 different channels of income), but I am currently 100% location independent and I am hoping for things to remain that way until I get settled somewhere.  I am currently starting up two separate businesses online and I look forward to launching them both (officially) in 2017.
Blog?
My blog will remain pretty much the same as it is now but hopefully with more frequent posting.  Instagram and its fakeness will continue to bother me but hopefully, I can get back to regular posting on there at some point.  I plan on building some more comprehensive travel guides to unknown places and will continue the usual Soviet, coffee, and craft beer guides to cities.  I am planning to also build a resource library on here by the middle to end of 2017.  I really also want to find ways to incorporate sustainable travel and tips on how to do it in some of the destinations that I visit on the blog.  I used to be better at this and have failed miserably at conveying it on this site in the last year or so.
Personal?
Ugh personal stuff.  I have so much to work on career-wise that I really don't consider much outside of that.  I need to lose this German beer weight at some point.  I also want to improve my photography (how many years have I been saying that?!)  I also want to master a new cuisine as I love cooking.  I want to make sure my dog has a lot of walks and I really want to volunteer more of my time helping animals, particularly in countries that I travel to as I find it the most difficult part of traveling for me.  Aside from that, I just want to enjoy 2017 as 2016 wasn't my favorite year.
*****
To wrap this up, I just want to say happy holidays to those of you celebrating Christmas and other days and Happy New Year!  Thanks for sticking around, as always.  It means the world to me. 
What are your plans and travel plans for 2017?