One of the best things about the state of Wisconsin is that there are so many diverse places to visit. These are some of the best weekend getaways in Wisconsin!
Are you planning your trip to Wisconsin last minute?
🚗 Renting a car in the USA: Discover Cars is our top pick for rental cars in the USA and abroad! They have several add-ons and also offer full-coverage insurance as an option. They also have a huge inventory of cars to choose from – something suitable for every traveler!
🇺🇸 Visiting any US National Parks along the way? Get your National Parks Pass for only $79.99 here!
🛌 Booking a hotel in the USA: We use Booking.com for all hotels in the US – many also offer last-minute cancelation.
This guide includes the top Wisconsin weekend getaways that will suit any type of traveler – from cities to small towns to state parks… and beyond!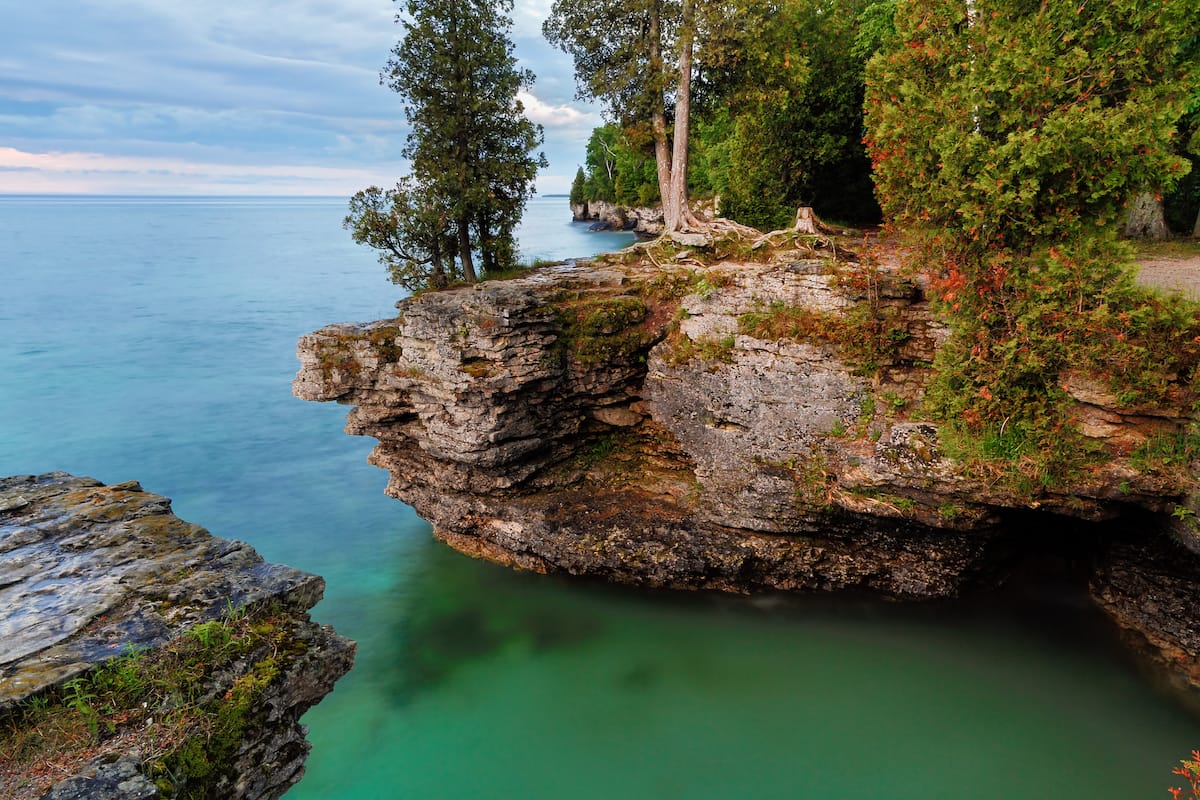 Did we miss any amazing weekend trips in Wisconsin?
Let us know your favorite places in the comments! Thanks!
Best Weekend Getaways in Wisconsin
1. Amnicon Falls State Park
If you want to spend the weekend in nature, Amnicon Falls is for you!
If you want to spend some time alone in a peaceful and tranquil environment or you want to spend some time with your loved ones, this place is truly one that is in the arms of nature and will allow you to immerse yourself in the beauty that is the earth.
With beautiful rapids and waterfalls along the river, you can stay and enjoy the sights or you can choose to camp, picnic, or go walk in the woods and learn about Douglas Fault, the geological formation that created the falls.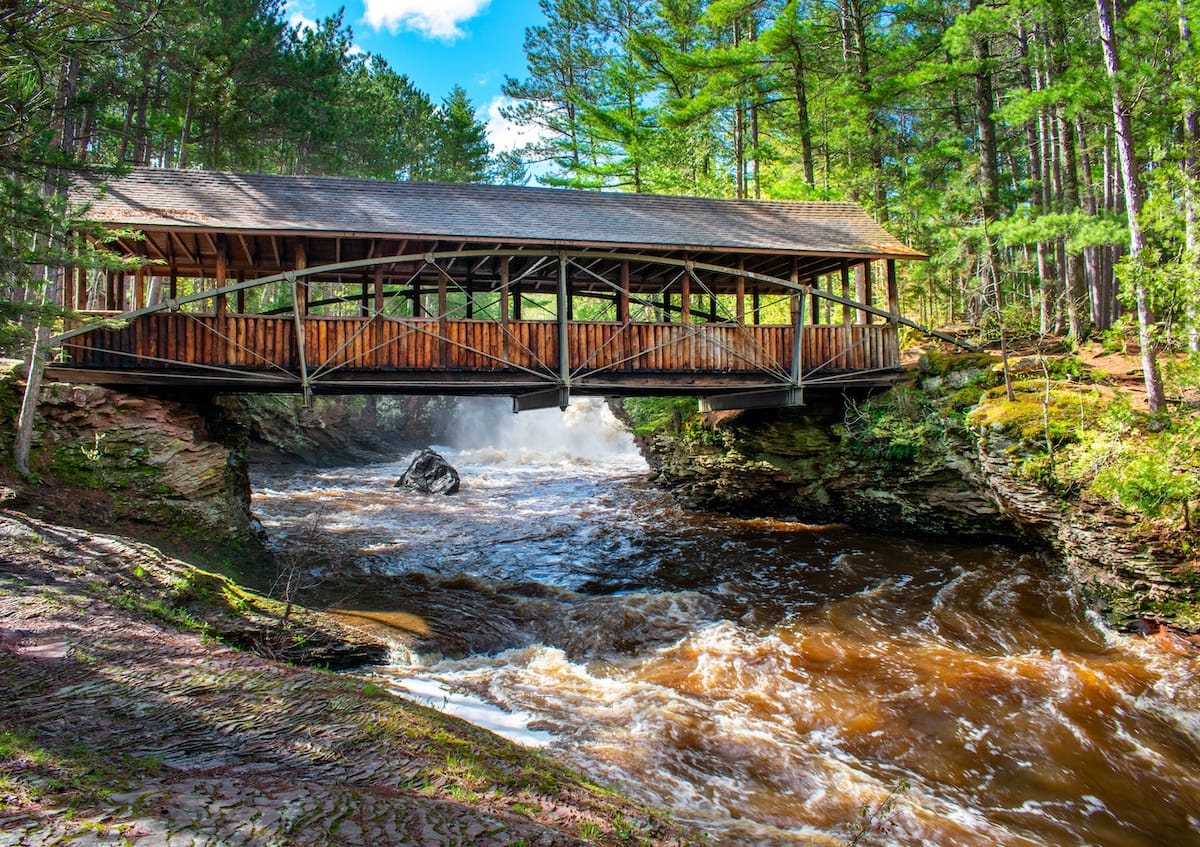 They are open from 6 AM to 11 PM all year round and admission fees only pertain to those with a vehicle as a vehicle admission sticker is required.
Come spend a weekend full of complete peace with your inner self as well as peace with your surroundings.
2. Green Bay
Now the locals down at Green Bay are extremely proud of their Green Bay Packers' heritage. Being one of the best American football teams, the Packers have truly left a strong reputation.
Those who are local to the Green Bay area feel that this is part of their town's pride and have created a Walk of Legends and the Packers Heritage Trail.
When in Green Bay, you can go visit it as well and explore the history behind the team.
Another thing you can do when you're in Green Bay is walk around the grounds of the Green Bay Botanical Gardens.
Truly mesmerizing and therapeutic, the botanical gardens give you a sense of real peace.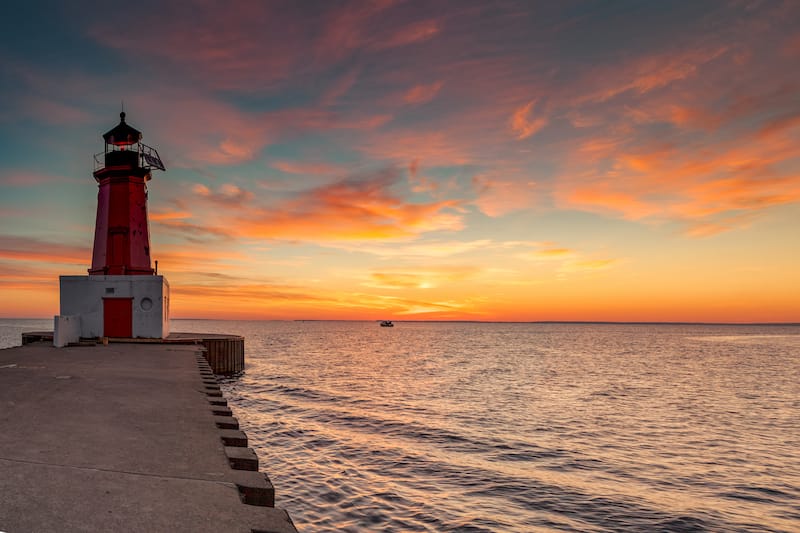 They include a variety of rare and unique plants and, depending on the season, there could be tulips or hydrangeas which are both amazingly and uniquely beautiful in their own ways.
If you are traveling with family, one thing to take into consideration is the educational programs that are available which include summer camps and social events, and tours.
The botanical gardens are truly a place for anyone of all ages. Last but not least, you can visit the automobile gallery.
There they host events and the gallery is also open to the public.
The collection of automobiles came from private collections and they represent nearly 100 years of automobile history!
3. Lake Geneva
For those who want weekend getaways where they can truly indulge in outdoor activities, Lake Geneva is definitely made for those people.
Whether traveling with family or traveling alone or traveling with friends, Lake Geneva has an abundant amount of activities ready for anyone of all ages and all preferences.
For example, they have golf courses and hiking and biking trails which are good for all those who love to go outside and get some fresh air while not doing anything too out of the ordinary.
They're also different activities that ask for a little bit more adrenaline-like zip lining!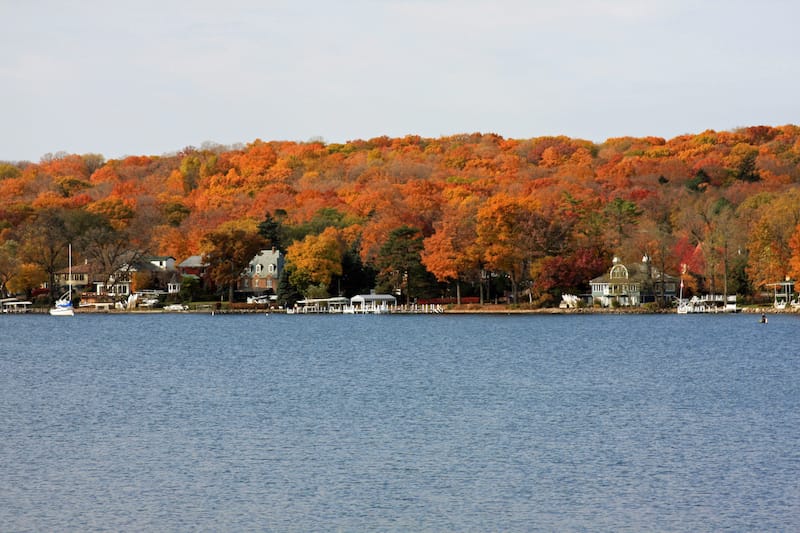 This is one of the best Chicago day trips for the active and adventurous soul!
There are also petting zoos and horseback riding for all those who are animal lovers. However, some people just want to relax and get away from all the chaos and work life.
For those people, there are numerous spas and salons down at Lake Geneva! For children, there are also camps and retreats which allow them to develop their skills in socialization.
When visiting Wisconsin, take a weekend trip down to Lake Geneva for an unforgettable couple of days!
4. Bayfield
Bayfield is a Lake Superior destination that has immaculate beauty. Although at first, it may seem like a typical small town, its individual and unique beauty stands out from the rest.
If you're looking for a place like no other, Bayfield is the place to go for an amazing weekend getaway.
Truly a hidden gem, this underrated small town has so many activities and natural wonders that will have you questioning why you didn't know about it before!
They have many farms in orchards as well which, some say, represent the simplicity of the city. They also have apple festivals and arts and gallery tours.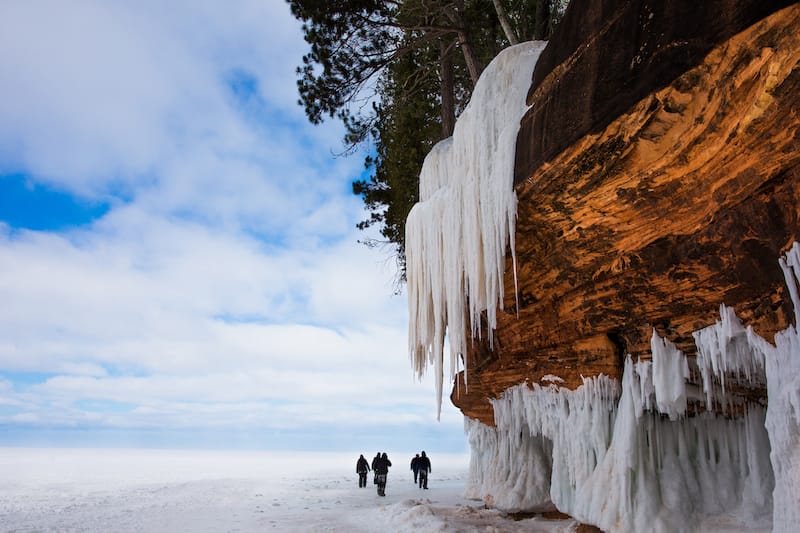 Both a place for creative minds and for minds which simply want peace, Bayfield is accommodating to everyone.
You can choose to spend the weekend there and dine at amazing restaurants.
There's no specific good time to come to Bayfield Because all the time is considered a good time!
There are many activities to do in the Spring, Winter, Fall, and Summer as well and each season has its value.
5. Eagle River
Considered to be the snowmobile capital of the world, Eagle River is the perfect place to visit during the winter.
However, they also have great activities all year round as well.
Winter, though, definitely stands out. The locals in this town love their winter sports!
If you're planning a weekend getaway, this is one of the best places to go in Wisconsin.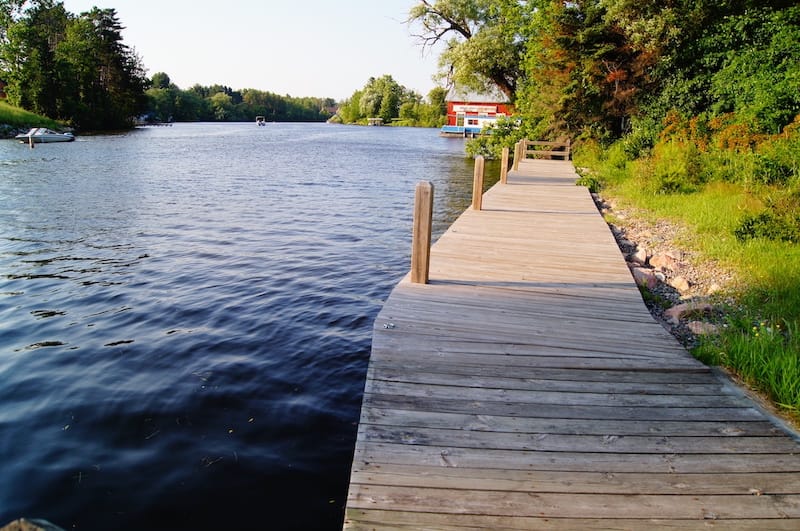 With an abundant amount of campgrounds, cottages, homes, and resorts, you have many options to choose from as to where to stay and how to go about your weekend!
Visit their website if you want to plan your visit when they hold events because they are notorious for their killer events!
If, however, you want a more chill weekend, you are welcome to go shopping downtown where they have many stores and options to choose from.
The local community is very hospitable as well and if you're looking to spend some time with them, visiting their churches or libraries is not such a bad idea.
6. Apostle Islands National Lakeshore
For those who love the wilderness, Apostle Islands National Lakeshore is the place to let go and do things to the fullest.
Whether you're into kayaking, hiking, or things that are completely unrelated to outdoor activities, you are welcome to come down to the islands and find what suits you best.
There are 21 islands in the national Lakeshore archipelago, sea caves, lighthouses, and 12 miles of mainline accessible by car. Discover historical structures and both architectural and natural wonders.
You can also go to the visitor centers where they will inform you in great detail as to where you can go and what you can do specifically.
Whether you want to take this trail in the winter or summer, whichever season – this place will definitely satisfy your needs.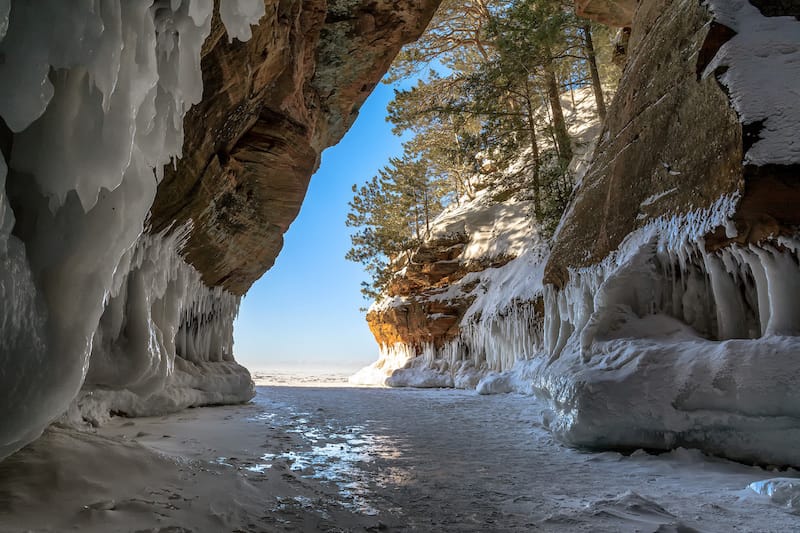 For example, during the summer, you can visit Meyers Beach. You can either have a picnic or swim or even kayak on the beach.
During the winter, you can access ice caves from the beach by walking on the frozen Lake Superior.
However, you have to check if the ice conditions are safe beforehand. Each of these 21 islands is unique with its history and incredible landscape.
If you're looking for a weekend getaway, these 21 islands should definitely be on your list if you're in Wisconsin!
7. Cedarburg
If you are someone who is used to living in the city or living with a lot of stress on a day-to-day basis, Cedarburg is definitely for you if you're looking for a weekend getaway!
Rated one of the best small towns for weekend getaways, Cedarburg is notorious for its cozy feel and interesting attractions.
There are many art galleries and museums you can visit along with cafés and restaurants you can spend some time in!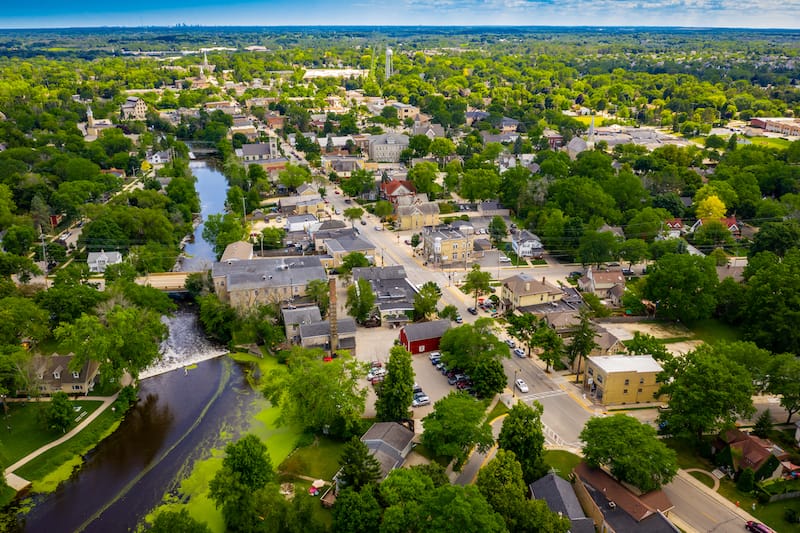 If you're a history geek, this place will suit you just fine as well, as all of the historic buildings are within walking distance of one another.
With its mixture of old and new, Cedarburg always ceases to amaze all those who visit.
If you want to plan your visit according to the events they hold, make sure to check out their website to stay up-to-date as to which events are coming soon!
8. Madison
Although Madison welcomes all its guests, the ideal time to travel to the city or spend the weekend in the city would definitely have to be during the summer.
Why? You may ask, because, during the summer, Madison has a lot more activities available for families, for singles, for anyone really!
However, there are places you can go and things you can do which don't depend on the weather.
For example, you could visit the Allen Centennial Gardens where dozens of different gardening styles are featured, from Japanese to Victorian, they're open year-round.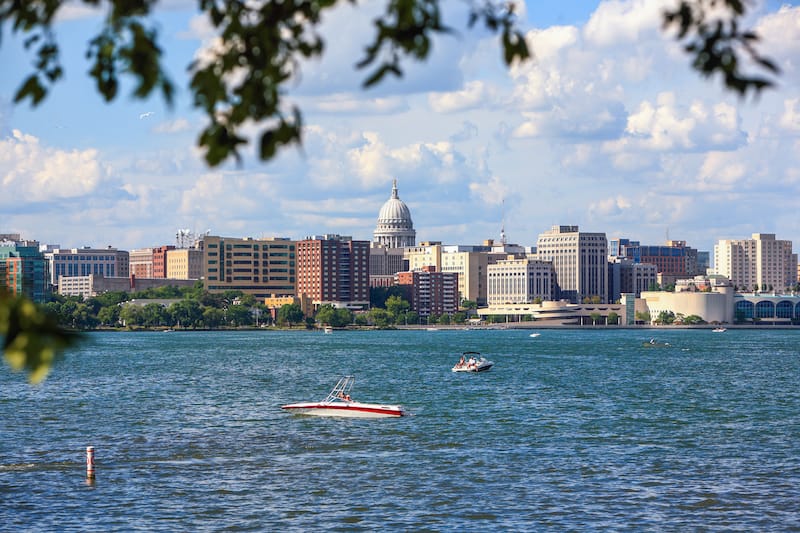 However, during the summer, some things are more popular. For example, the Brittingham boats.
Your getaway can be to Lake Monona! The book provides everything you need and it's both romantic and practical.
One other thing you can do in Madison is visit the cave of the mounds. You can cool off in the summer underground and also take part in a guided tour.
There is a daily tour so make sure that you look into their page before going so you know exactly when the tours are held.
9. Devil's Lake State Park
Although the name can be a tad of setting, the Devil's Lake State Park has magnificent views situated along the Ice Age National Scenic Trail.
Whoever visits can enjoy almost 30 miles of hiking trails, swimming at the beaches, lakeshore picnic areas, year-round naturalist programs, and paddling opportunities.
They are open year-round from 6 AM to 11 PM.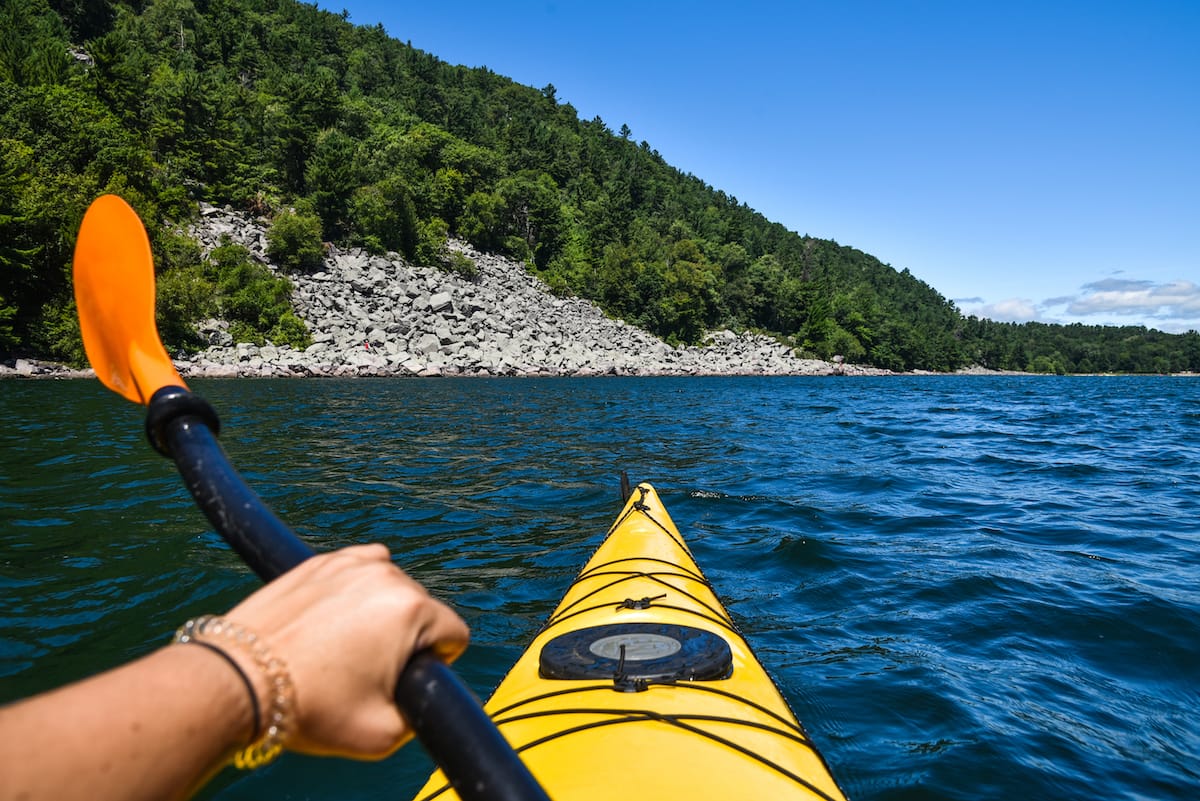 There is no admission fee, however, you do have to pay the price if you have a vehicle. You need to have a vehicle admissions sticker.
The Devils Lake State Park is also notorious for its amazing campsites.
When in the park, feel free to set up camp but remember to ask specifically if there are any rules or regulations surrounding that.
The place is open for visitors to come and camp all the time! Always remember to have an amazing time and just have fun!
10. Door County
With a truly homey type of feeling, Door County offers visitors an amazing experience to feel like a local. It is also home to some of the best small towns in Wisconsin!
If you're looking for a weekend getaway, this is one of the best places to visit as there isn't as much chaos and people tend to make money in interesting ways.
For example, they have local wineries and breweries which you are welcome to visit if you are going to Door County.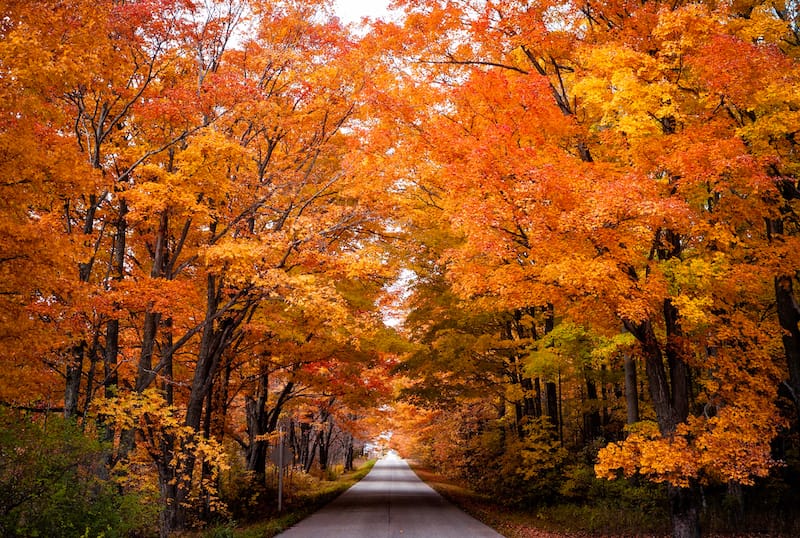 You can visit galleries and try different kinds of pies.
They are also very big on environmentalists and have made it their mission to educate and inform the youth of both Door County and outside of the community to become role models and show the world what exactly it is that is killing the planet.
When in Door County, you can also sit at some restaurants and eat and drink good food and drinks.
11. Milwaukee
Milwaukee is a city of wonder and excitement! Some of the best things you can do if you go on a weekend getaway in Milwaukee are to visit the Milwaukee Art Museum, the Harley-Davidson Museum, and the Lakefront Brewery.
When visiting the art museum, take into consideration that they are open from 10 AM to 5 PM.
Before planning a visit, always make sure to double-check all of their websites and give them a call before heading on over as things may change and, because you are not a local, it can become a problem if you are not fully informed.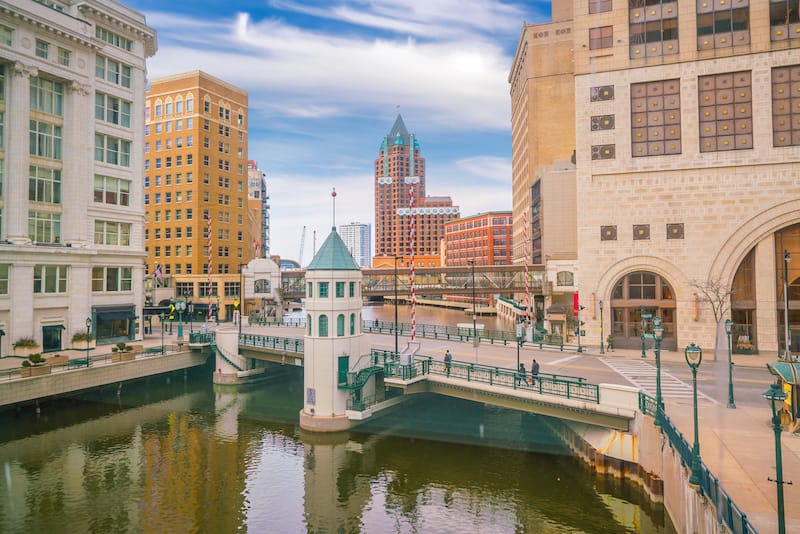 The Harley-Davidson Museum is also open from 10 AM to 5 PM and its admission ticket costs around $22.
Now the Lakefront Brewery was the first American brewery to brew an organic certified beer.
They pride themselves highly on that-as they should! Milwaukee is a land of wonder and the more you stay there the more you'll get to see it!
12. Wisconsin Dells
Now if you're looking to spend some time with family or friends, Wisconsin Dells is the place to go!
With indoor water parks, outdoor water parks, amusement parks, and rides, the kids will have the time of their lives!
While there are family activities like that, there are also activities strictly for adults.
For example, there are breweries, wineries, and distilleries (some are super well-known in the United States!).
Enjoy a couple of days of just relaxing and drinking a glass or two perhaps.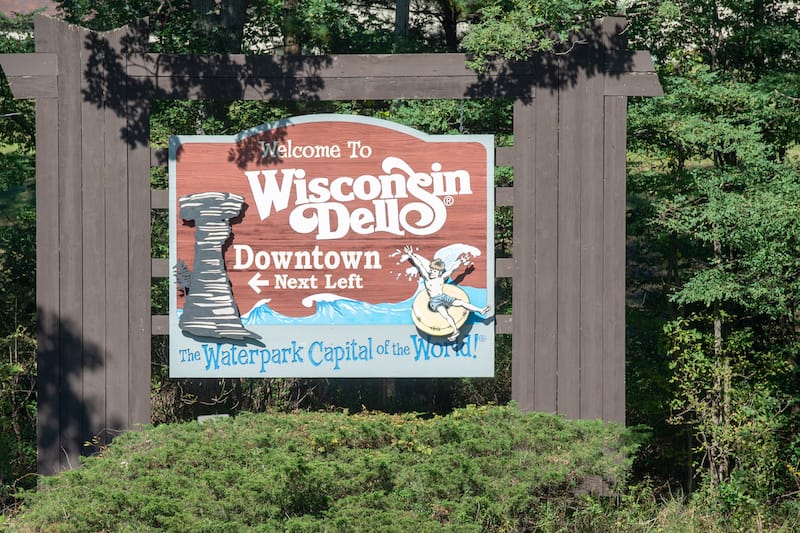 There is also a golf course so if you are into golfing, feel free to check that out!
There are also museums and exhibits if you want to do something related more to the arts. However, if you want to just relax there are also spas available.
Before planning your trip, make sure to check out the best places to stay with the best deals.
At Wisconsin Dells, they do host events so make sure to check their page regularly if you wish to participate. Many restaurants are there as well so save your appetite for some fine dining!
Did we miss any amazing weekend getaways in Wisconsin?
Let us know your favorite Wisconsin weekend getaways in the comments. Thanks!
More Wisconsin Travel Guides
Pin this Wisconsin Weekend Getaways Guide